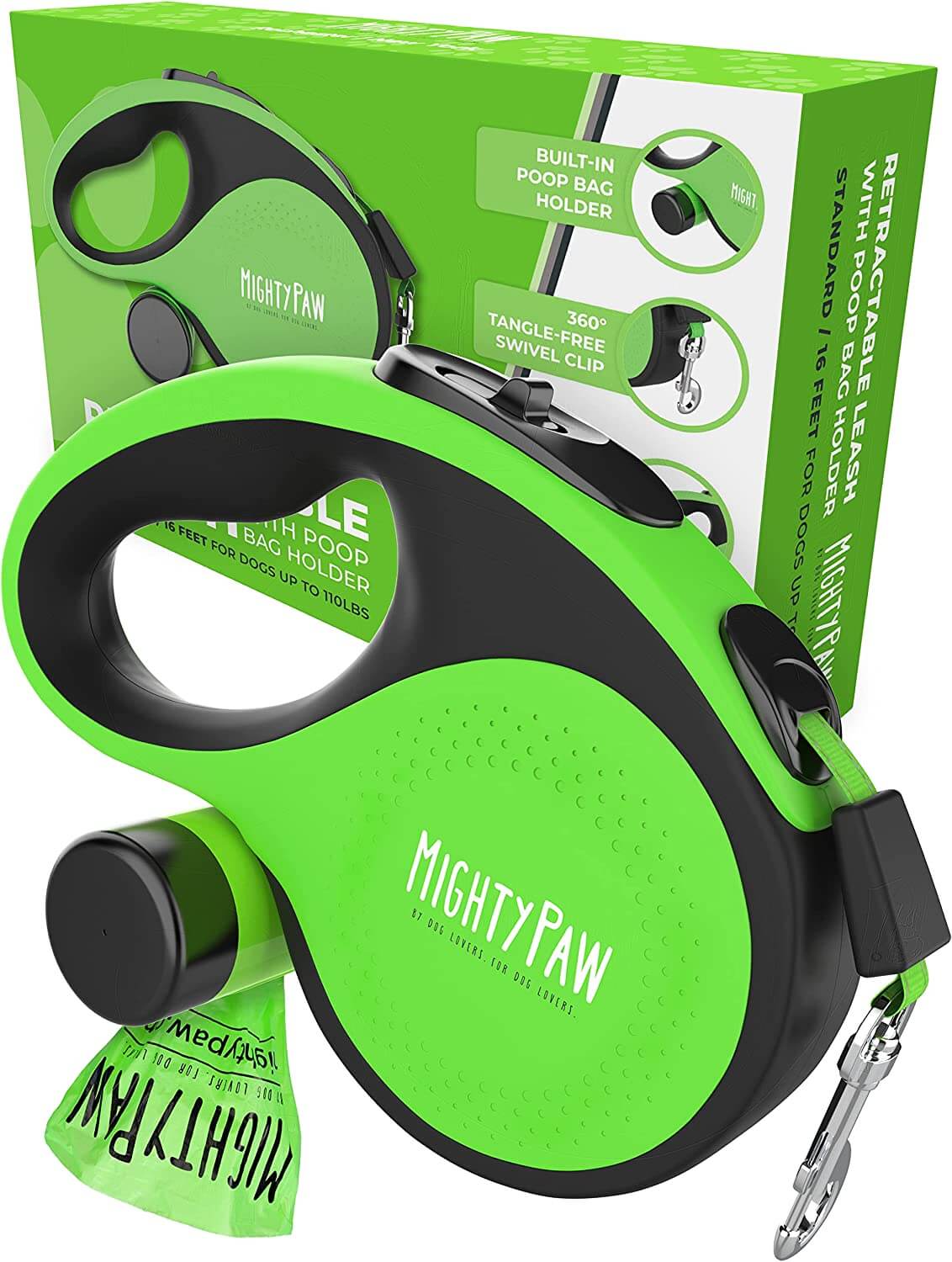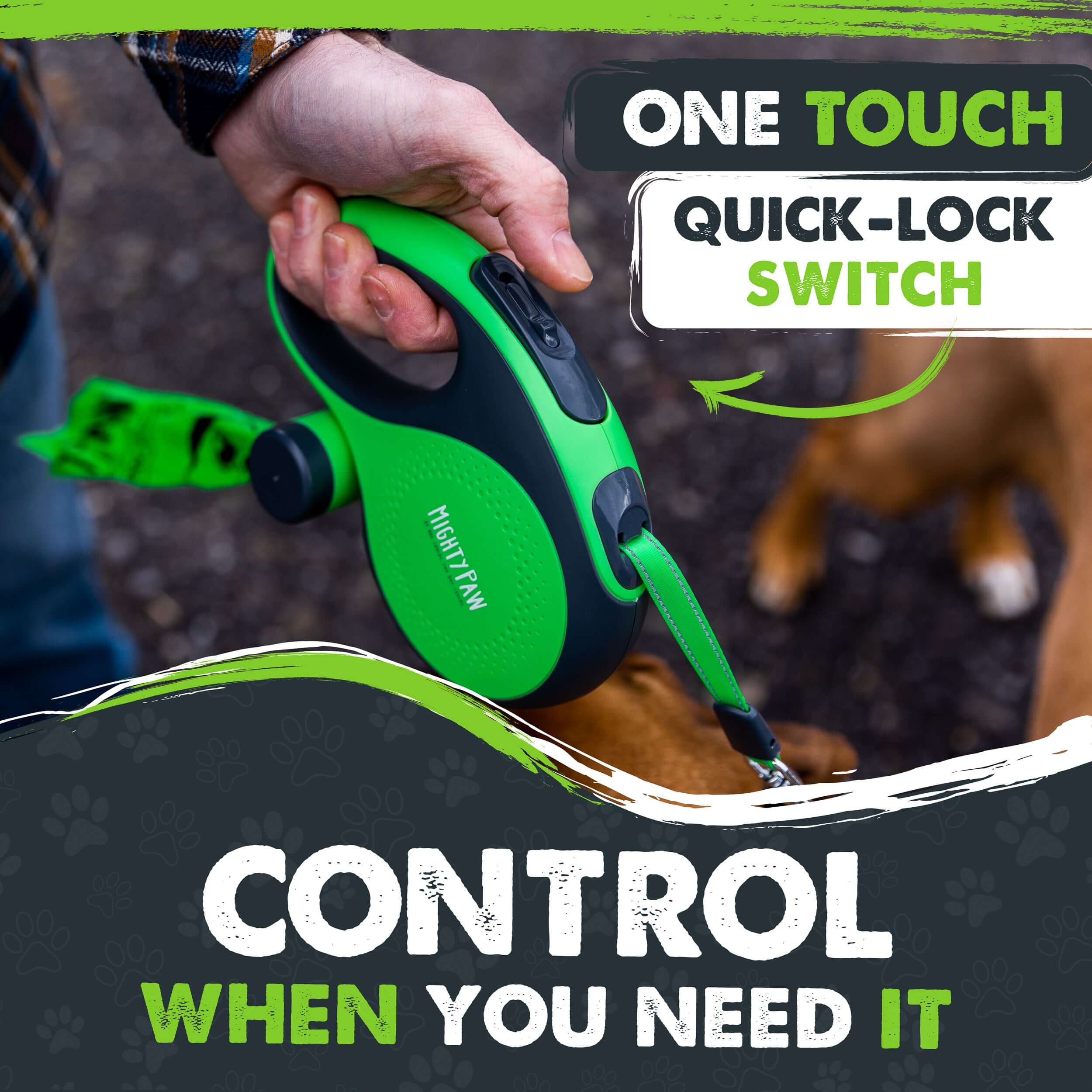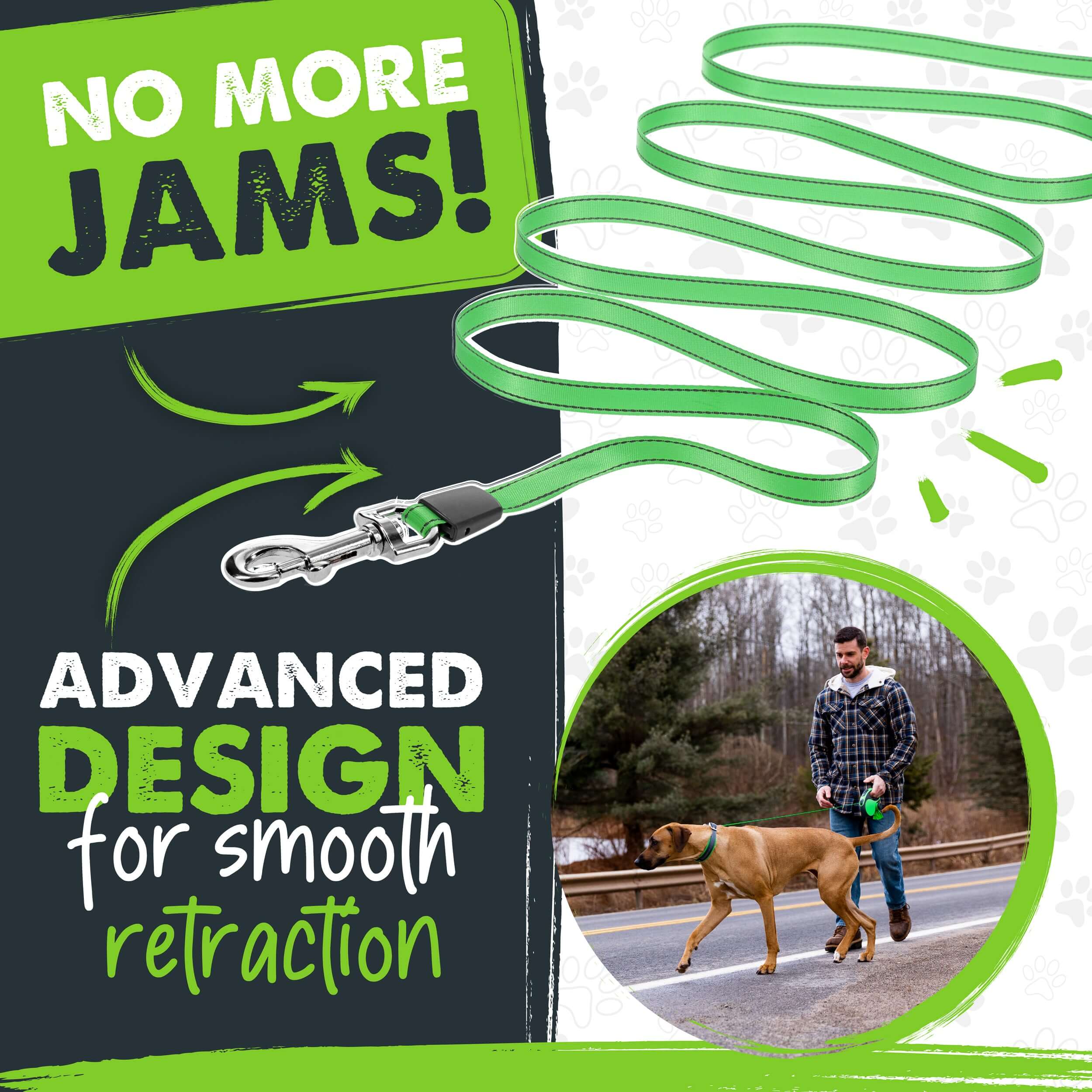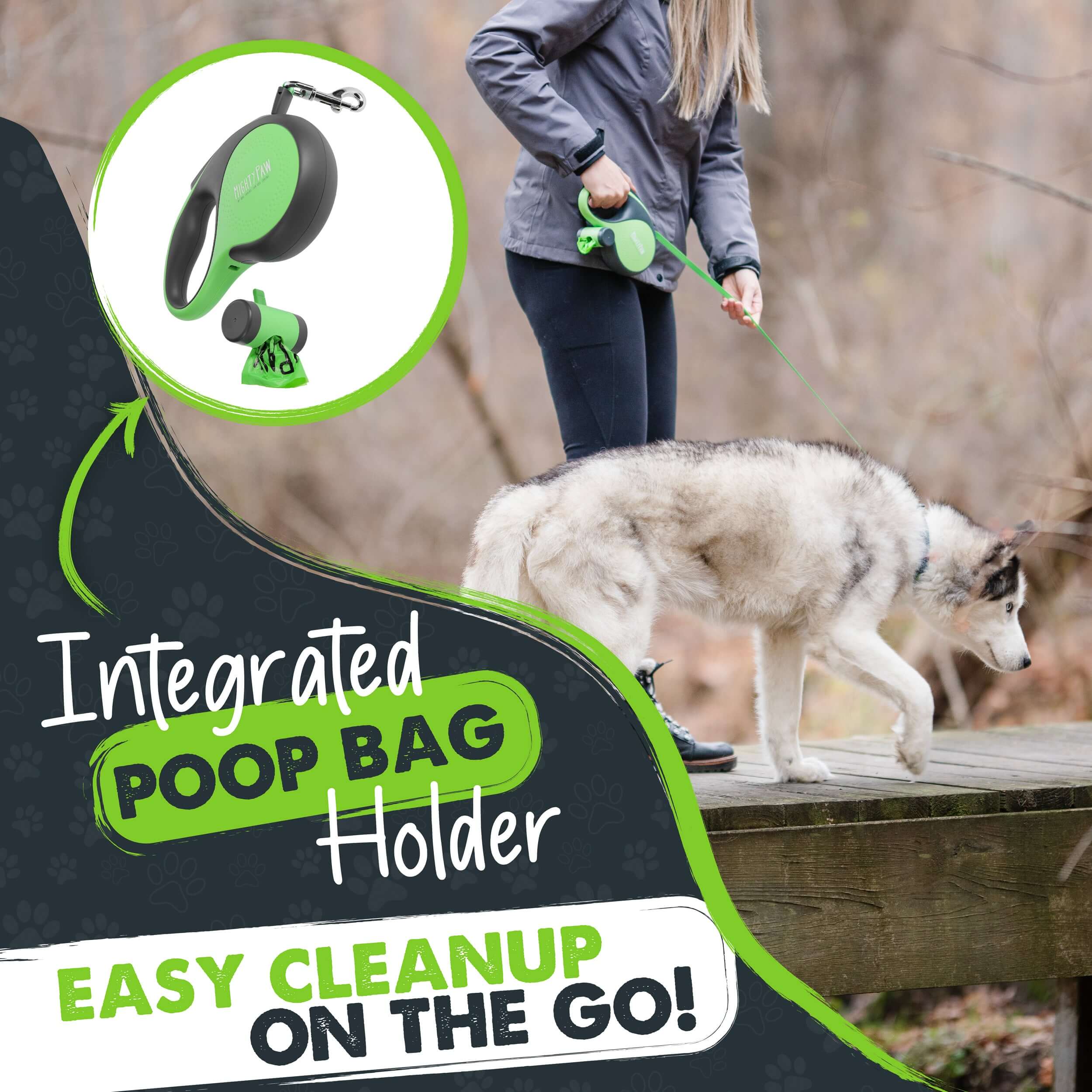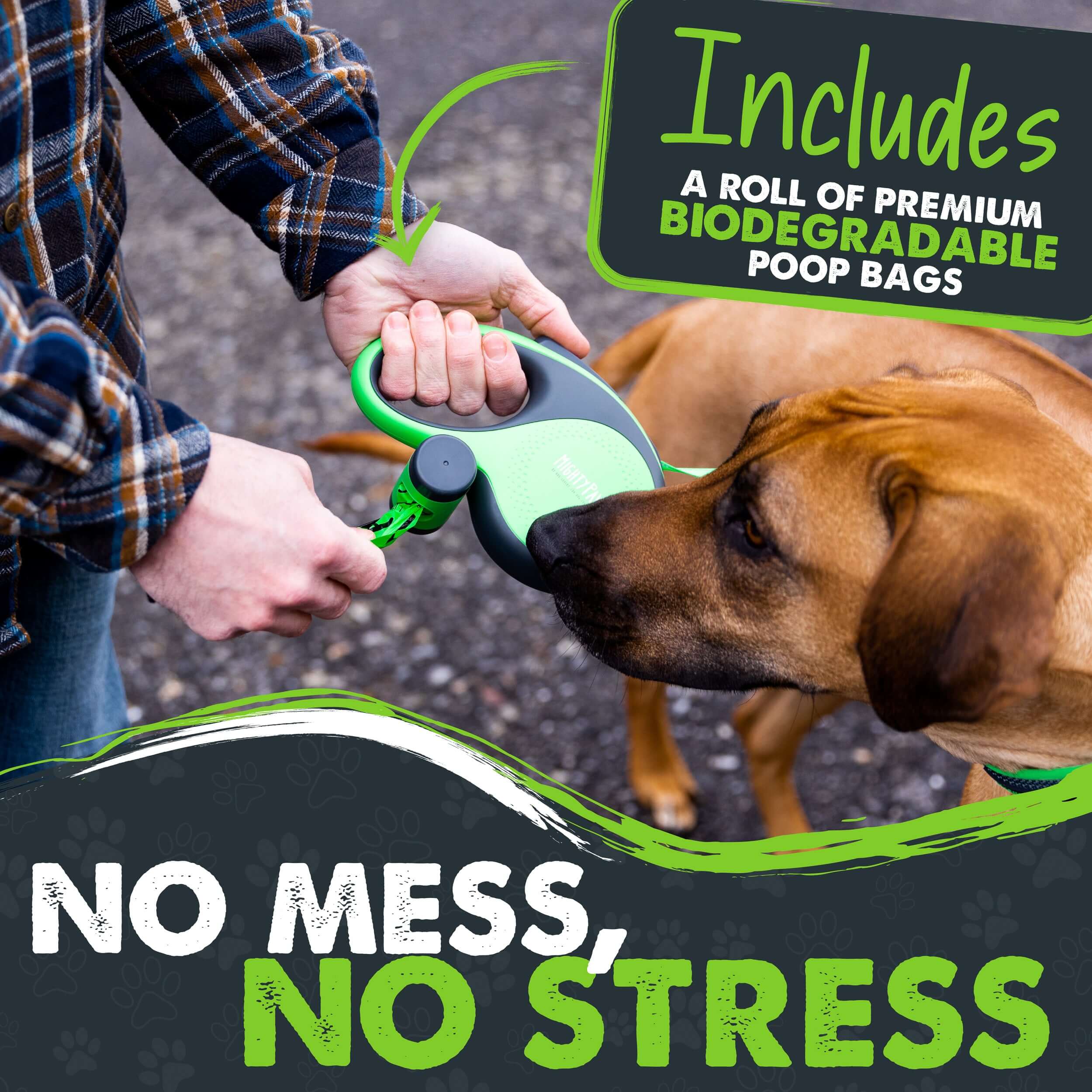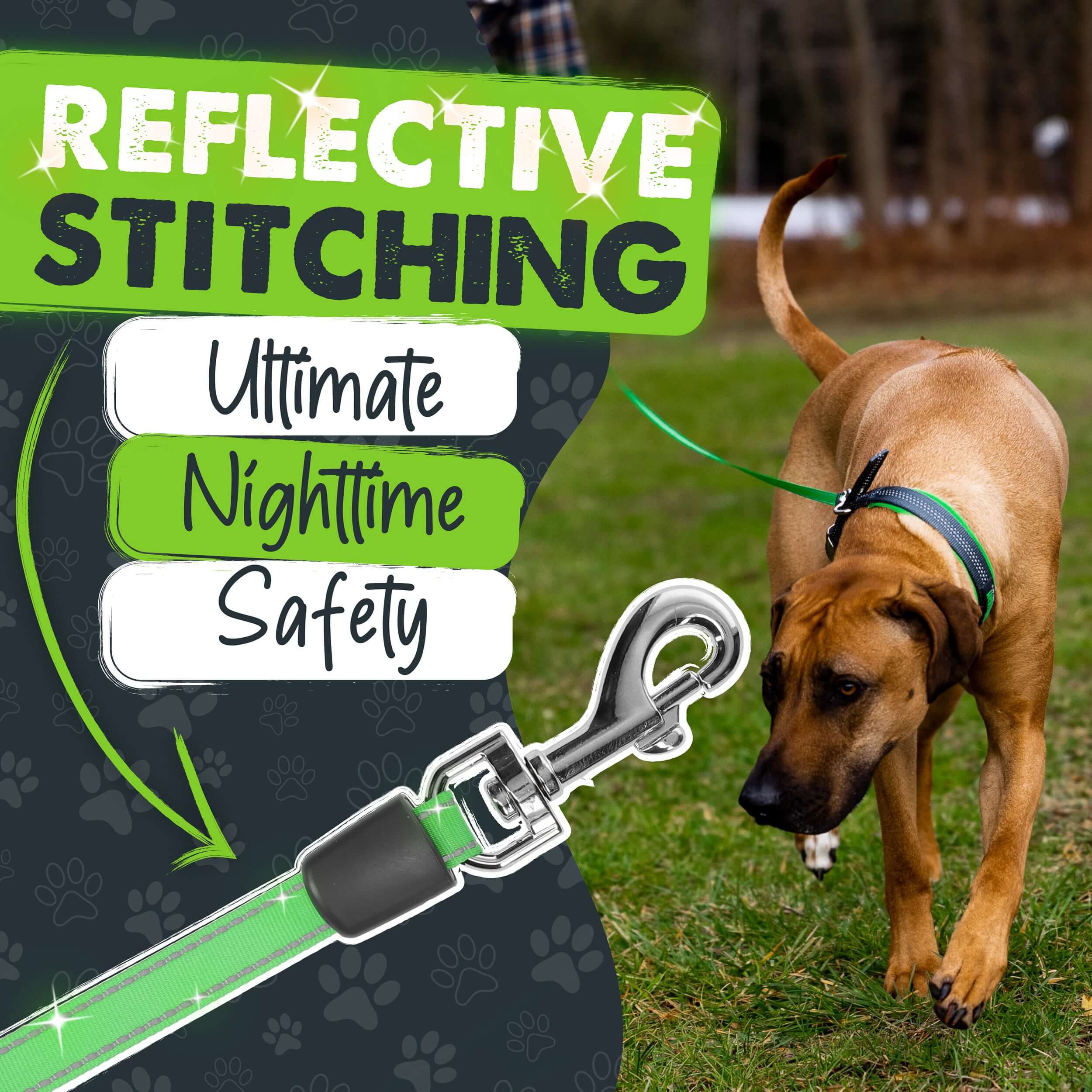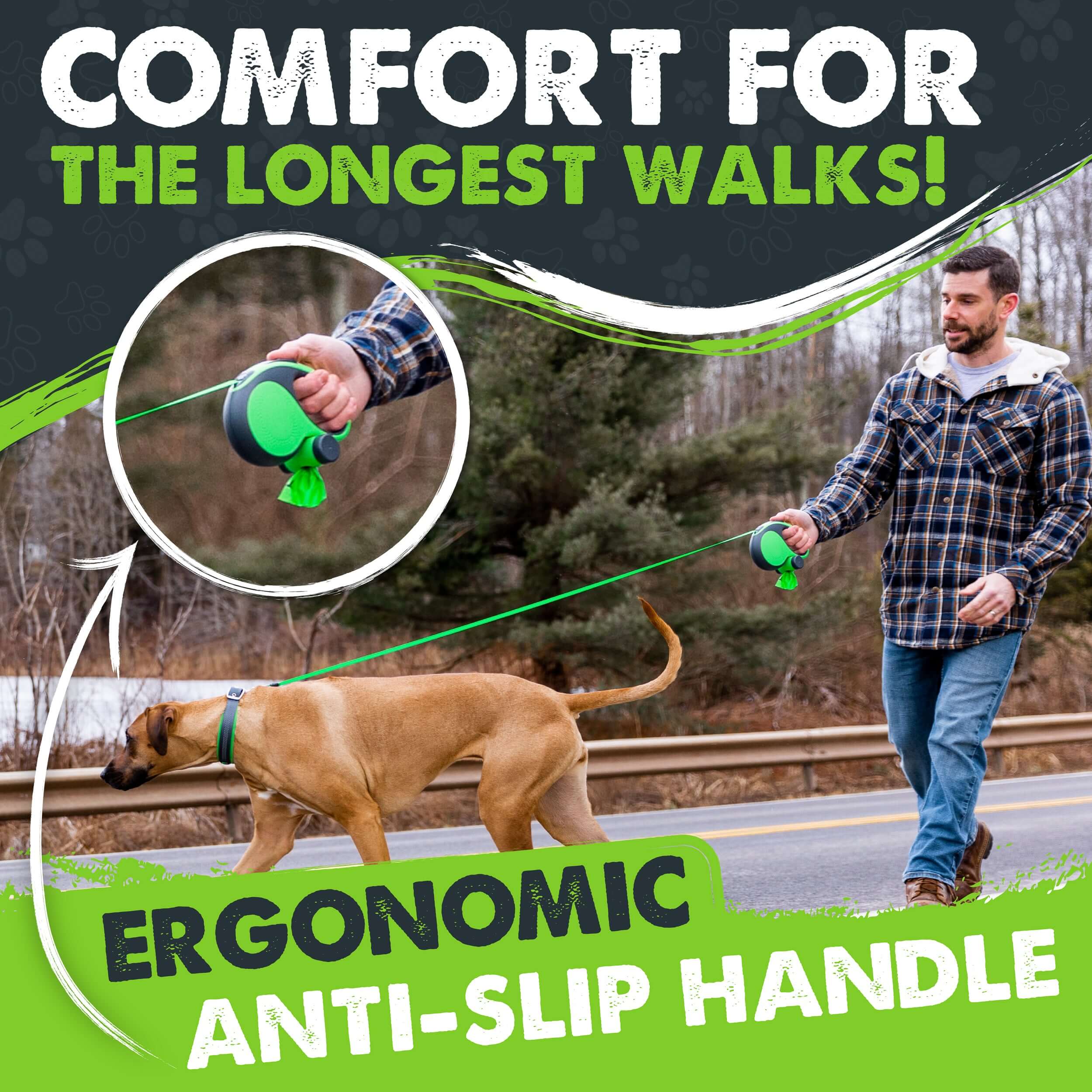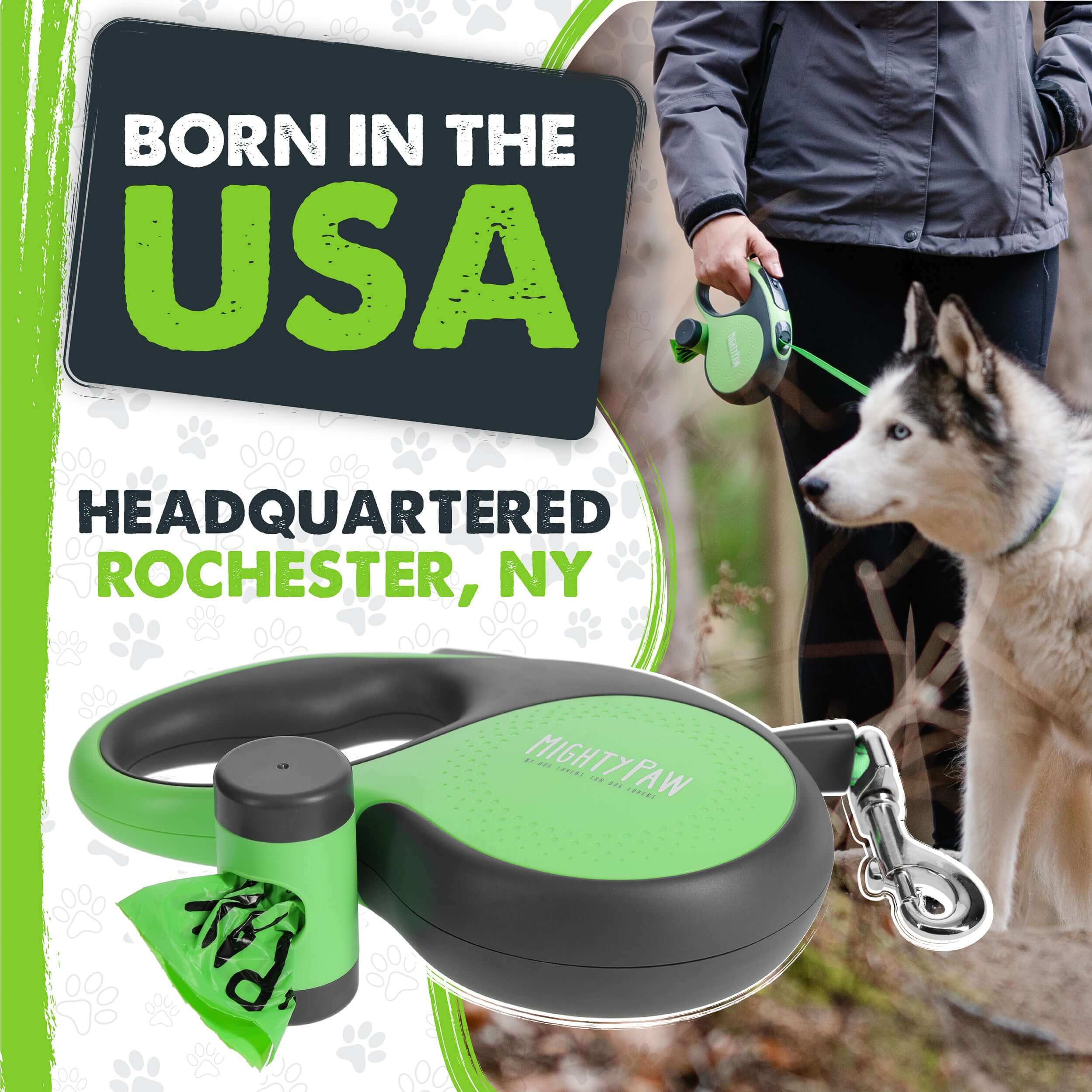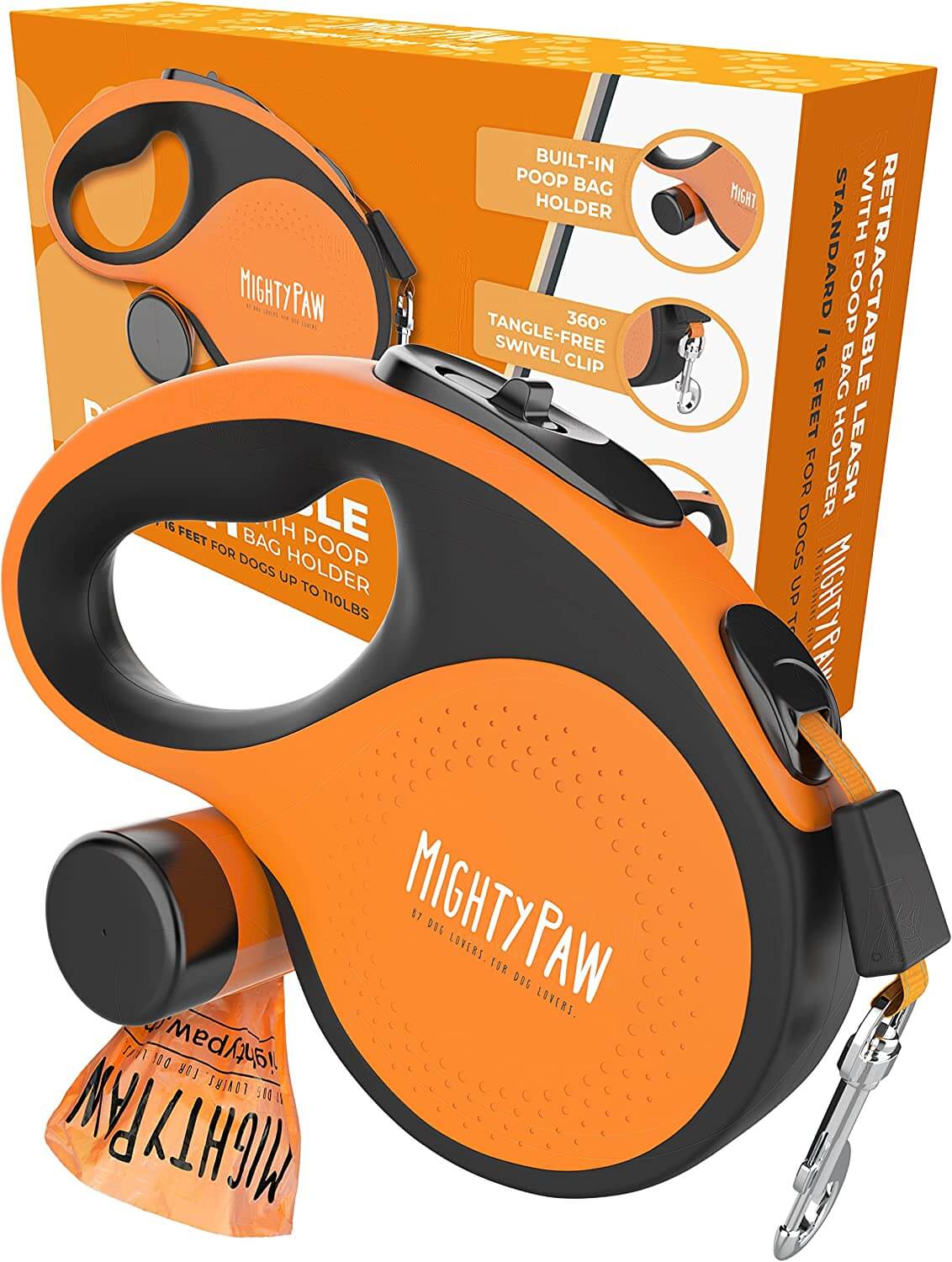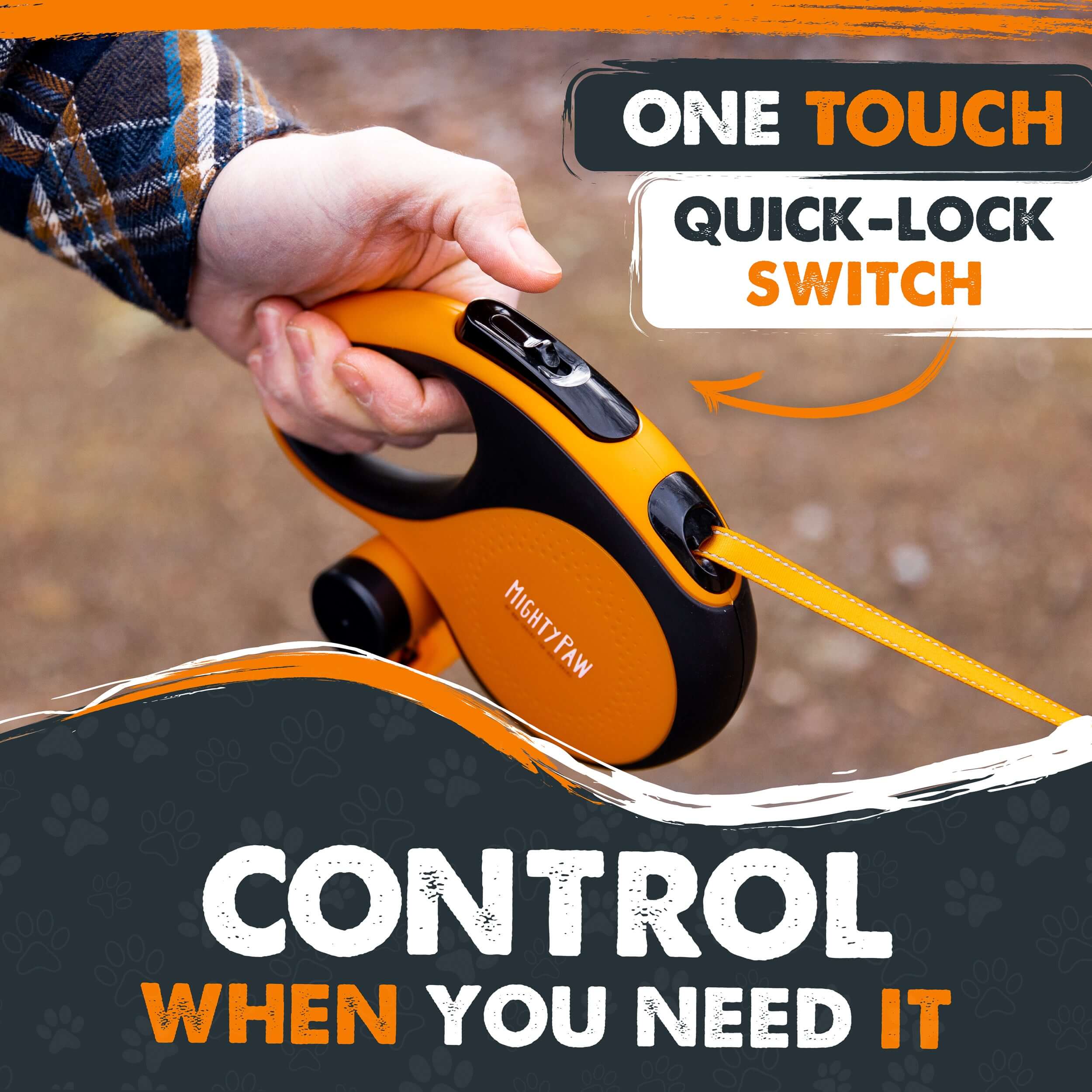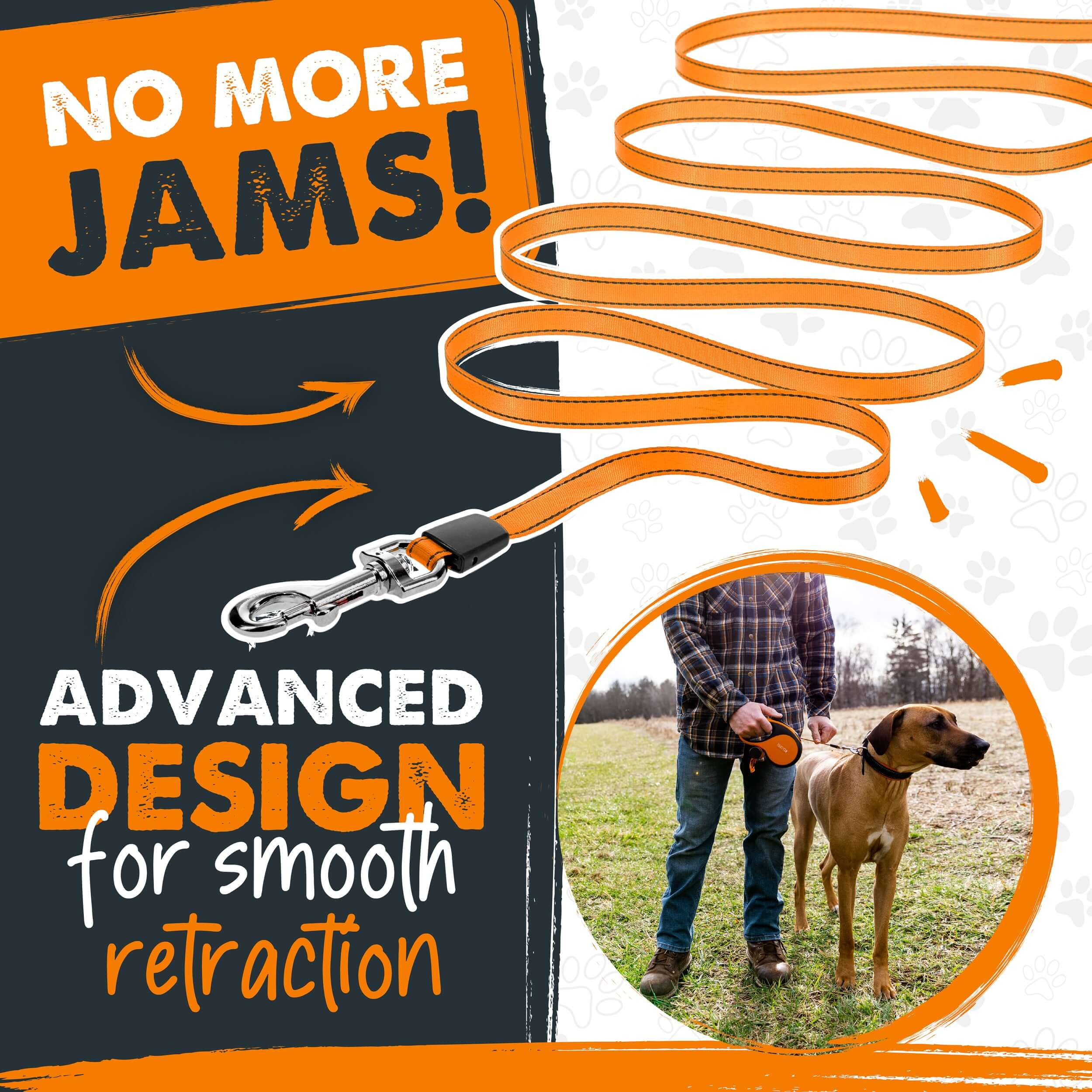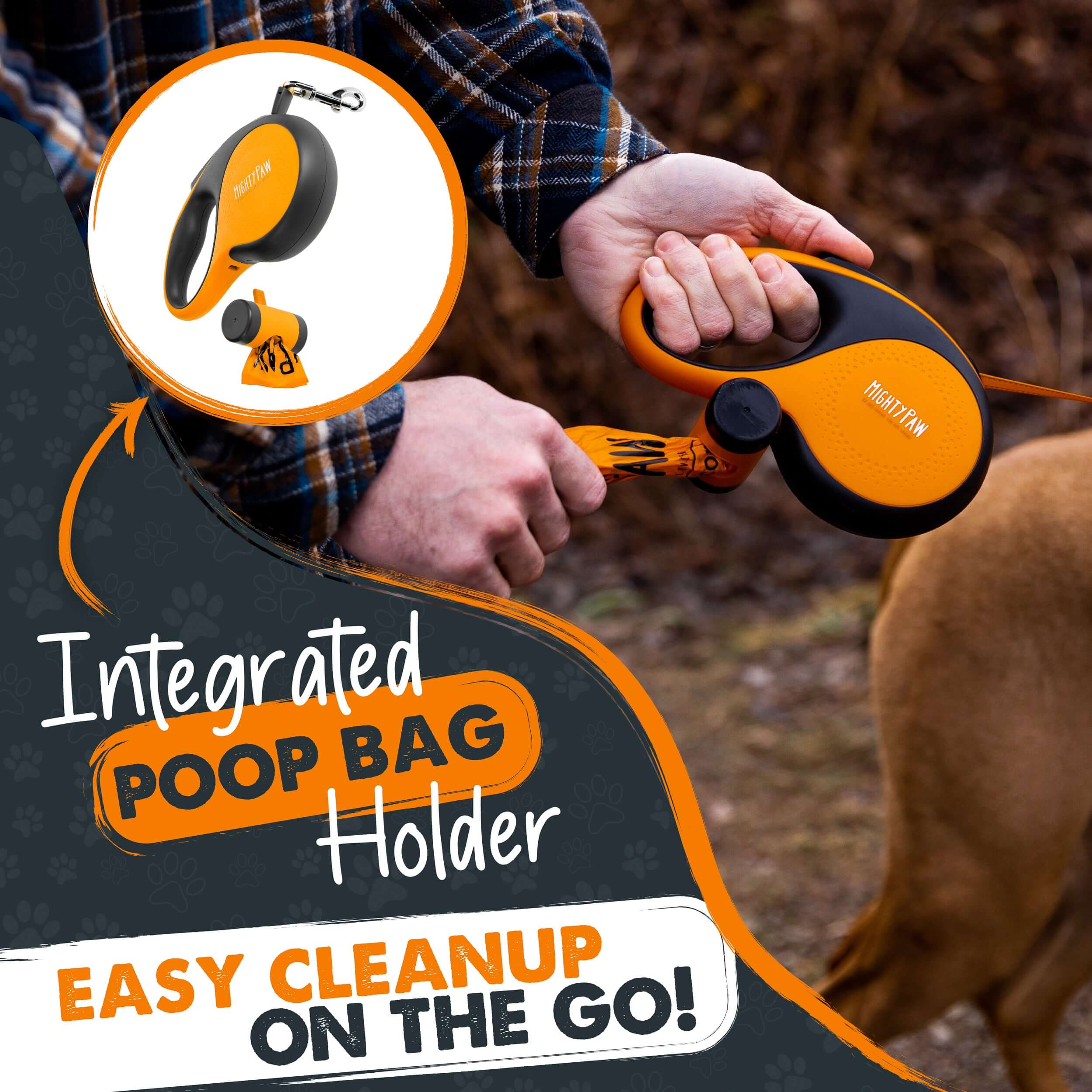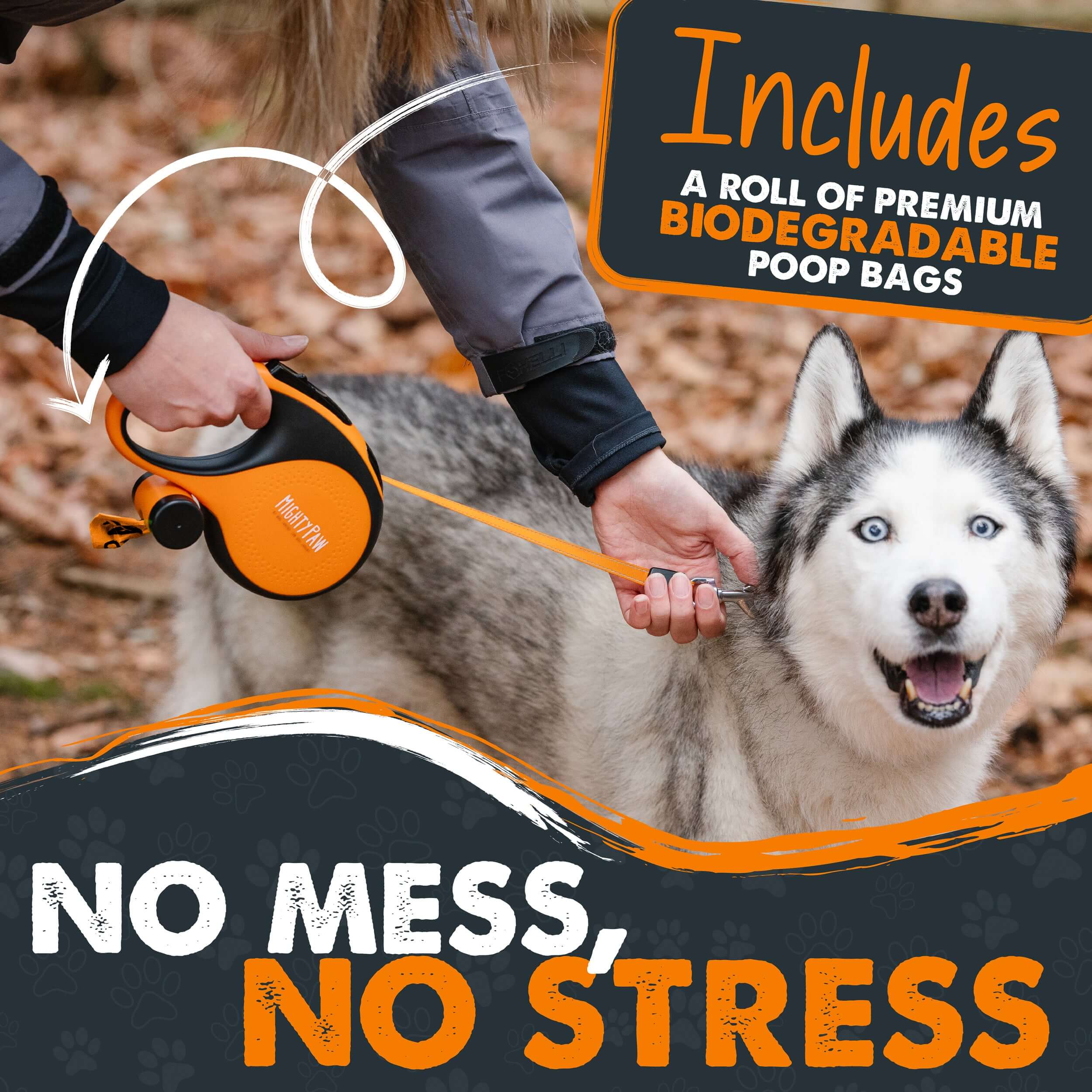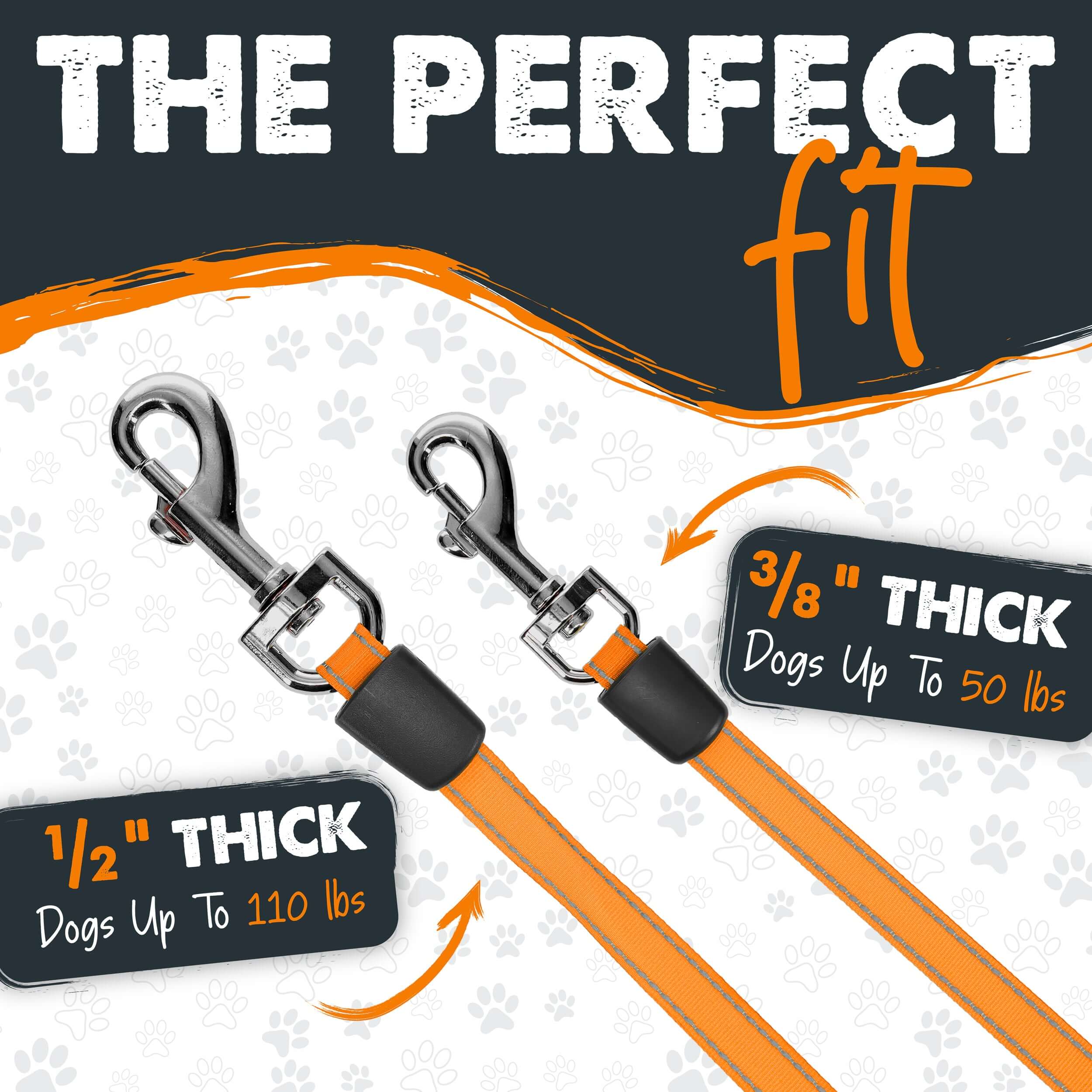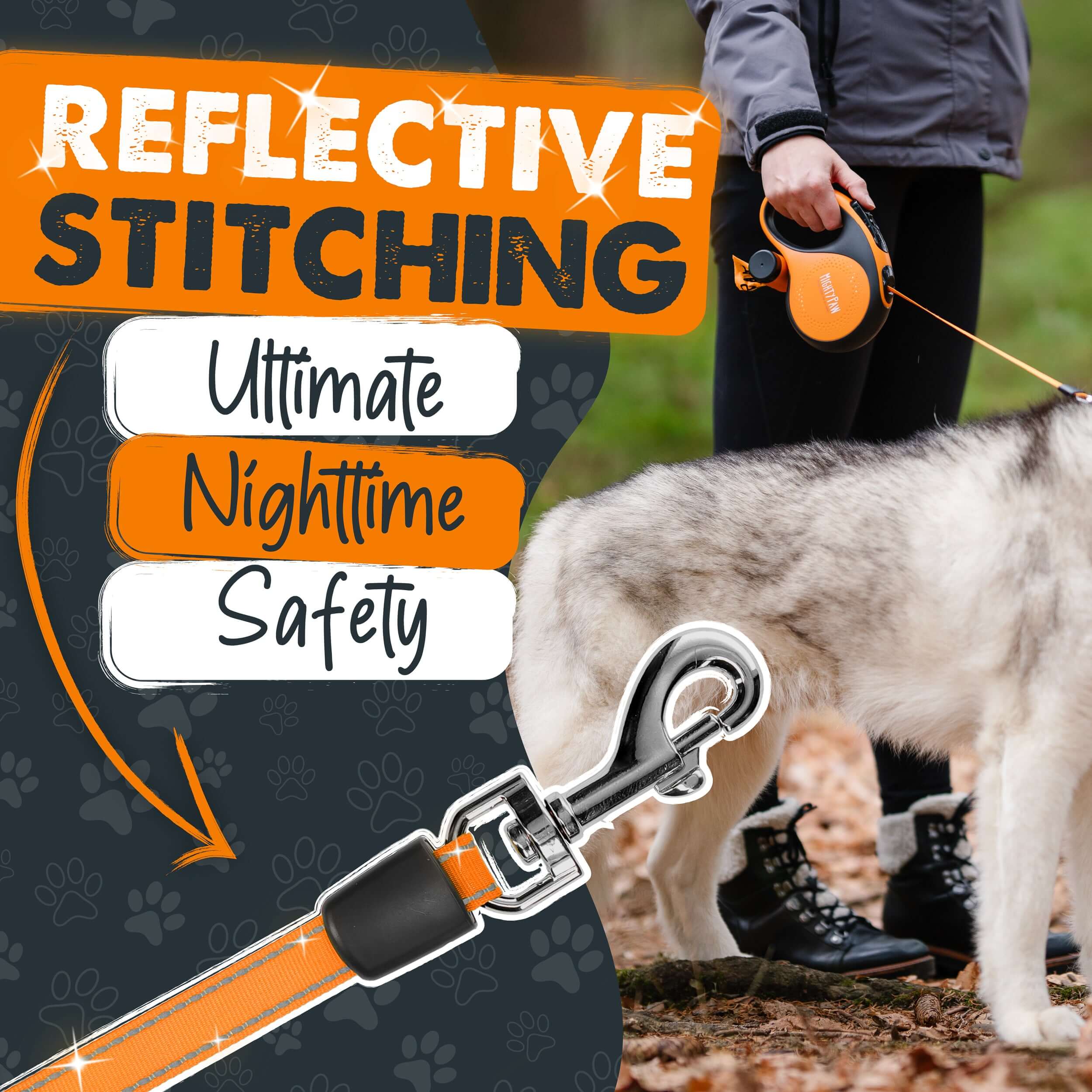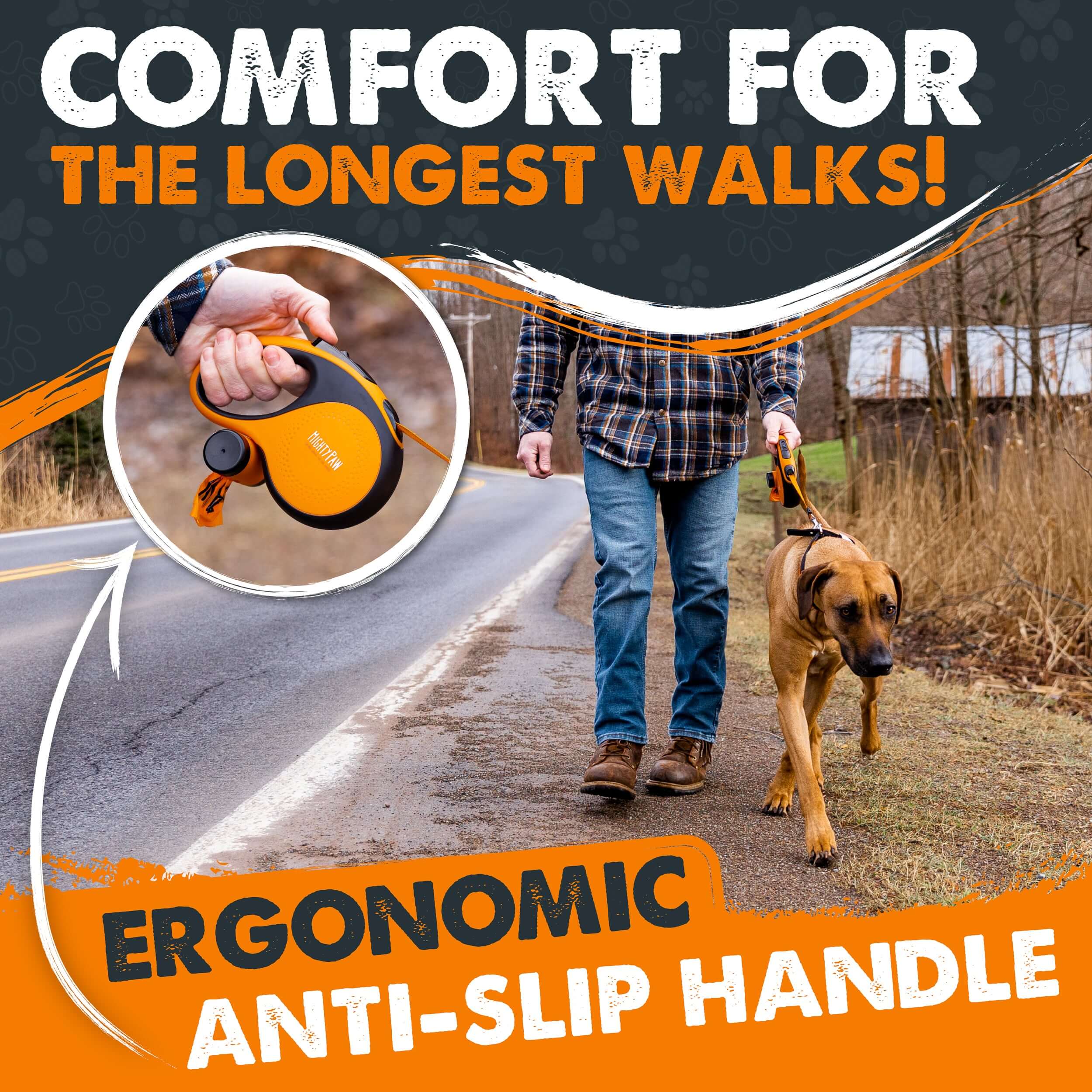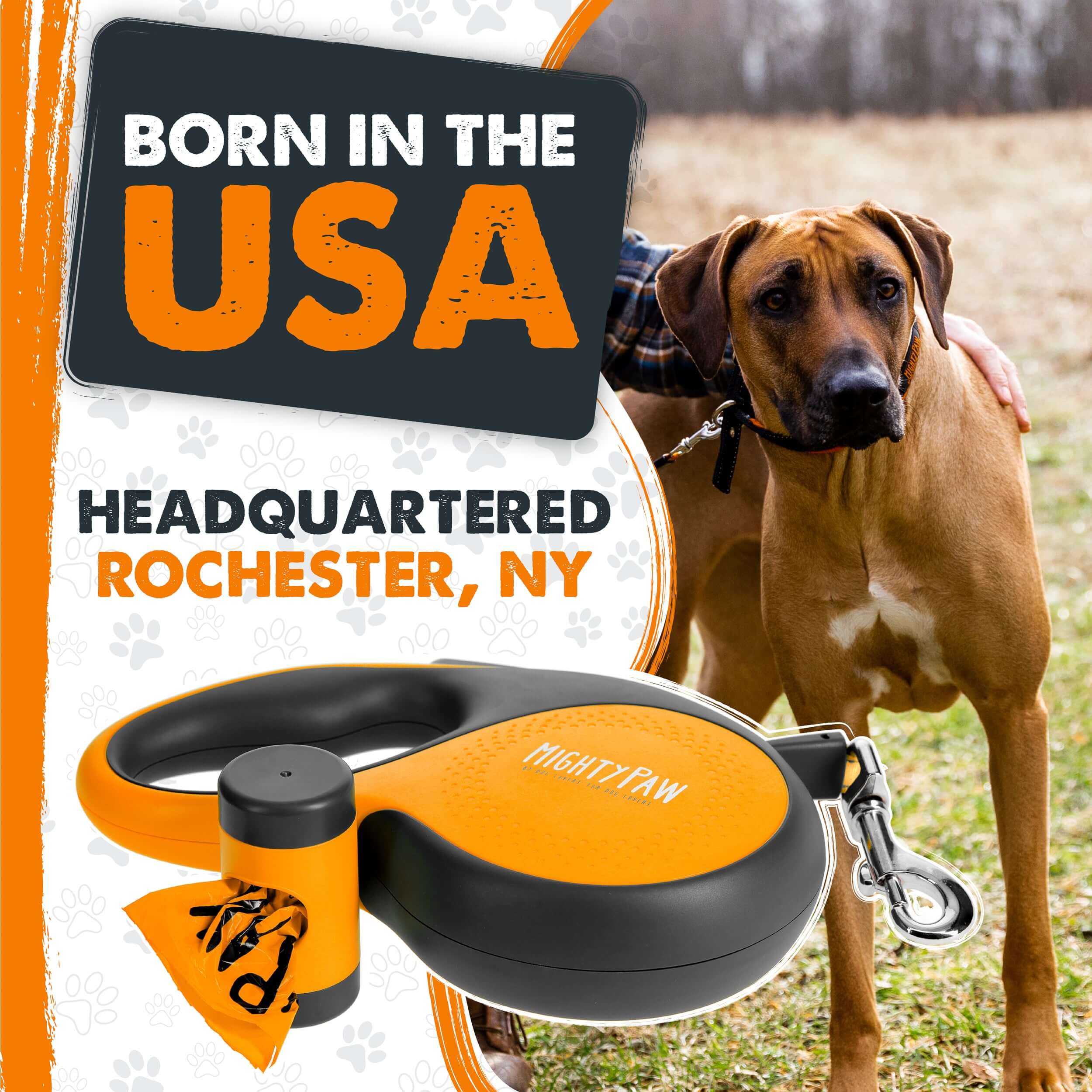 Retractable Leash 3.0 | 16' Leash with Built in Poop Bag Holder
Mighty Paw Retractable Dog Leash 3.0
Set your dog free with our Retractable Dog Leash! They'll have the freedom to roam and explore, while you have the control to keep them safe.
Mighty Paw's Retractable Dog Leash 3.0 makes it easy to control your desired leash length with only one hand! Featuring  a one touch quick-lock braking system for ultimate control at the flick of a button. 

Our heavy duty retractable leash is available in two sizes which makes it a great walking option for dogs up to 110 lbs. Use our ⅜" lite version for dogs who weigh up to 50 lbs, and our ½" standard version for dogs who weigh up to 110 lbs.  
Tangles and jams will be a thing of the past! We made our retractable dog leash with a 360° tangle-free swivel clip that is built to handle even the most playful dogs. Coupled with a U-shaped leash guide, you can say goodbye to leash tangles. Its durable internal stainless steel coil is designed to reduce jams and make walking your dog easy and stress free!
Nothing is worse than an uncomfortable leash. With its ergonomic anti-slip handle, our retractable leash will keep your hands comfortable on even the longest walks and adventures.
Tired of fumbling with poop bags when walking your pup? Well not anymore! We designed our leash with an integrated poop bag holder, so cleaning up after your pet is as easy as a "walk in the park". We even included a bonus roll of our premium eco Mighty Paw poop bags!
Colors: Orange/Black and Green/Grey
Sizes: 
Lite: For dogs 0 - 50lbs
Standard: For dogs 50 - 110lbs
Features

16' retractable premium tape leash

Durable stainless steel coil

One touch quick-lock braking system

360° swivel clip

Built-in poop bag holder

Bonus roll of Mighty Paw Premium Poop Bags

Reflective nylon leash tape

Ergonomic anti-slip handle