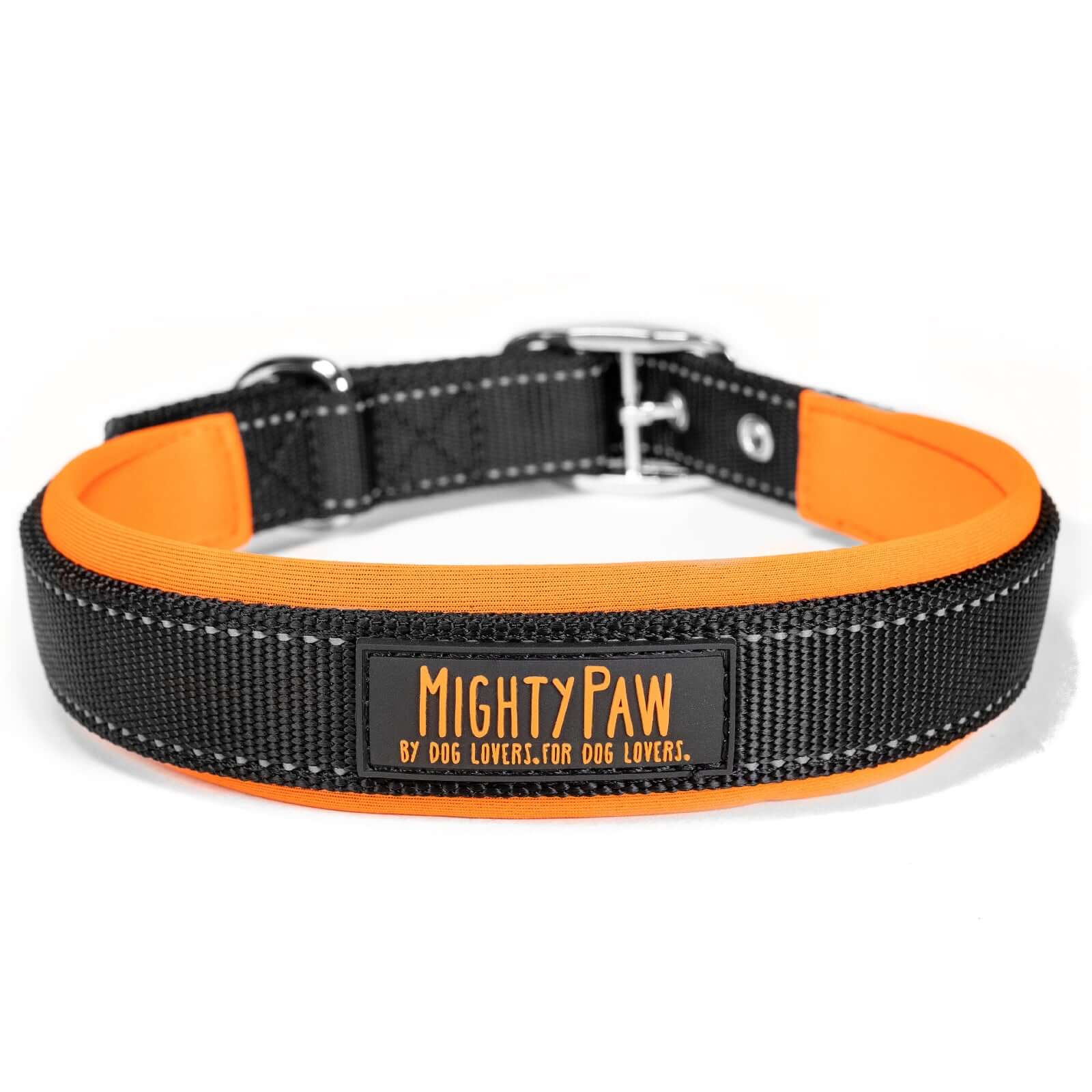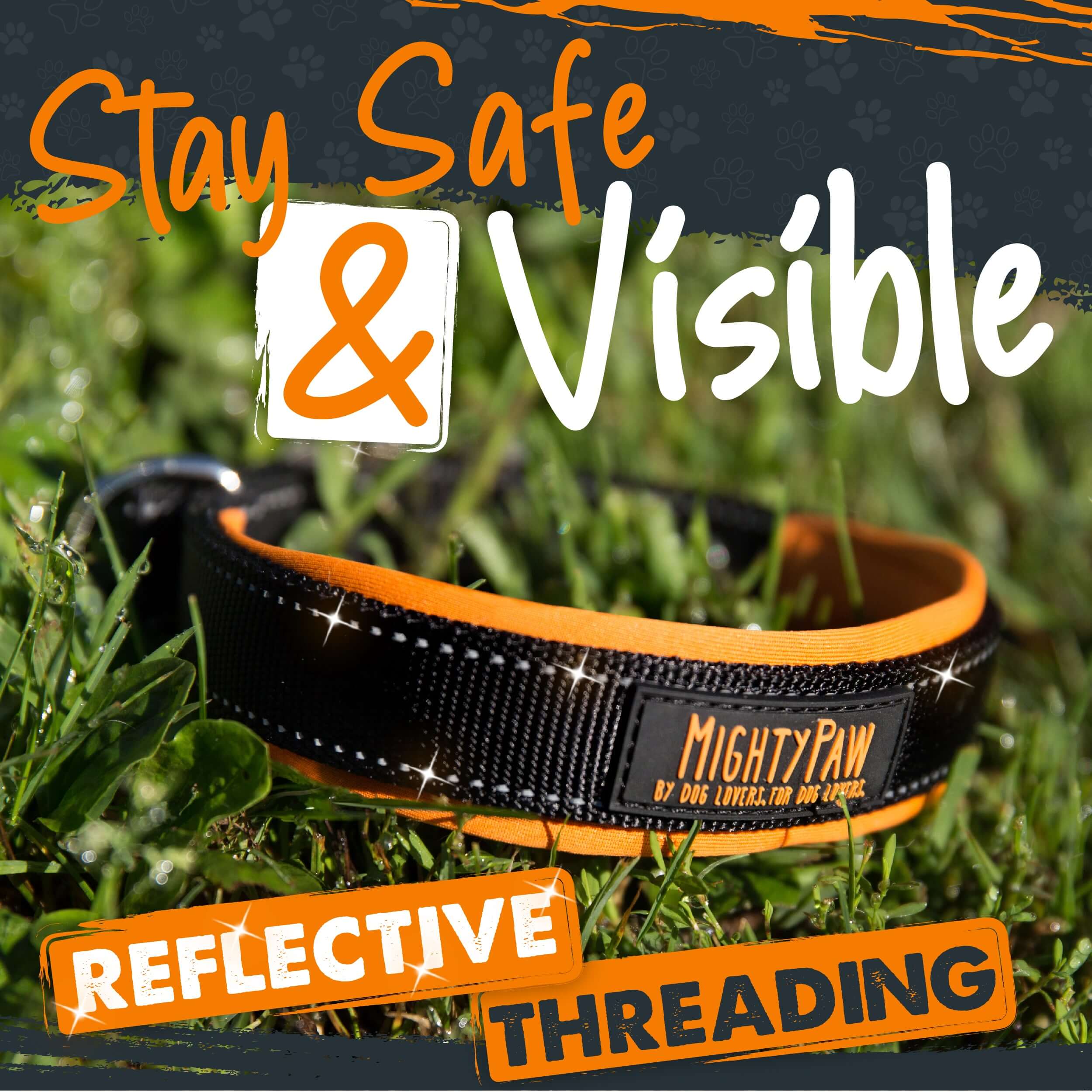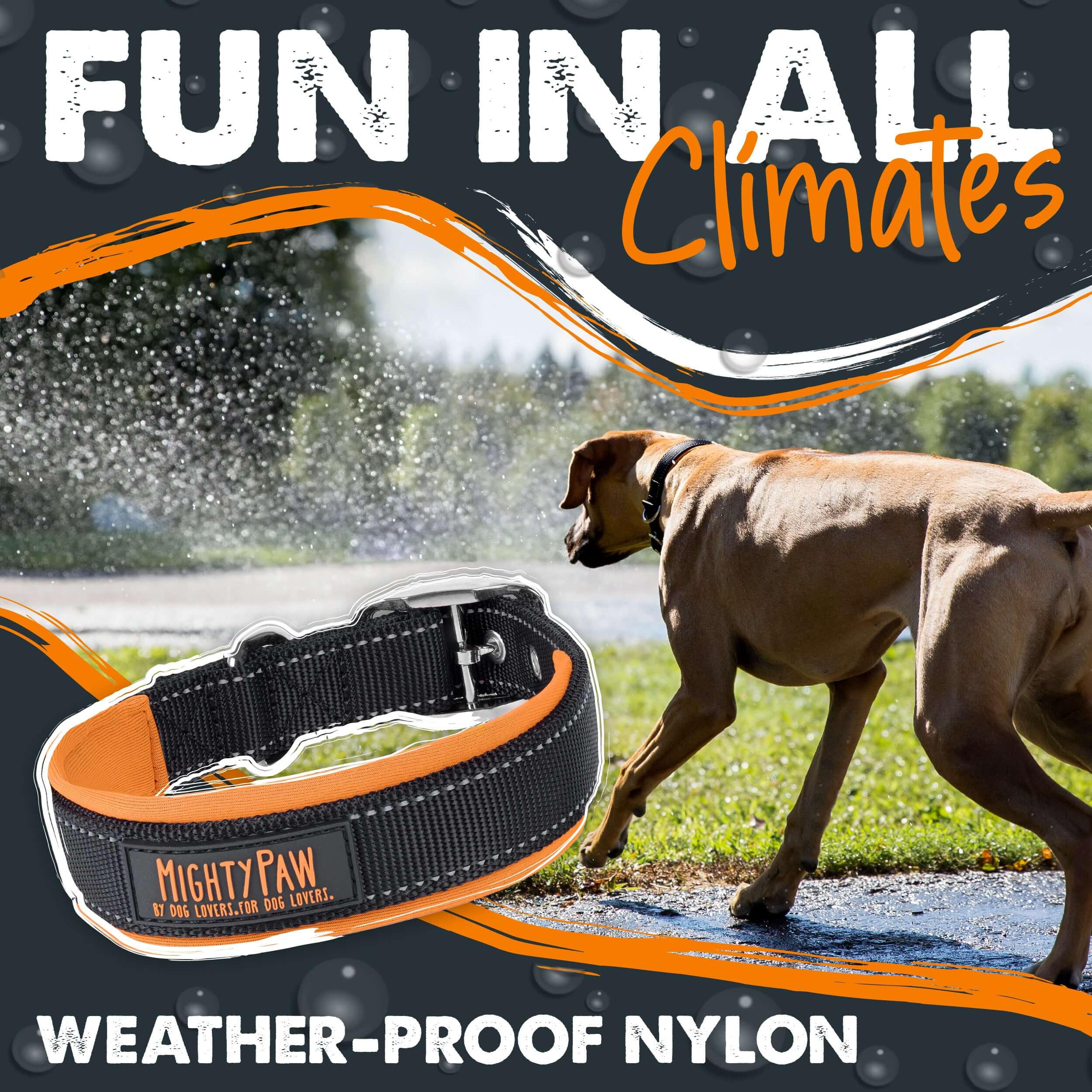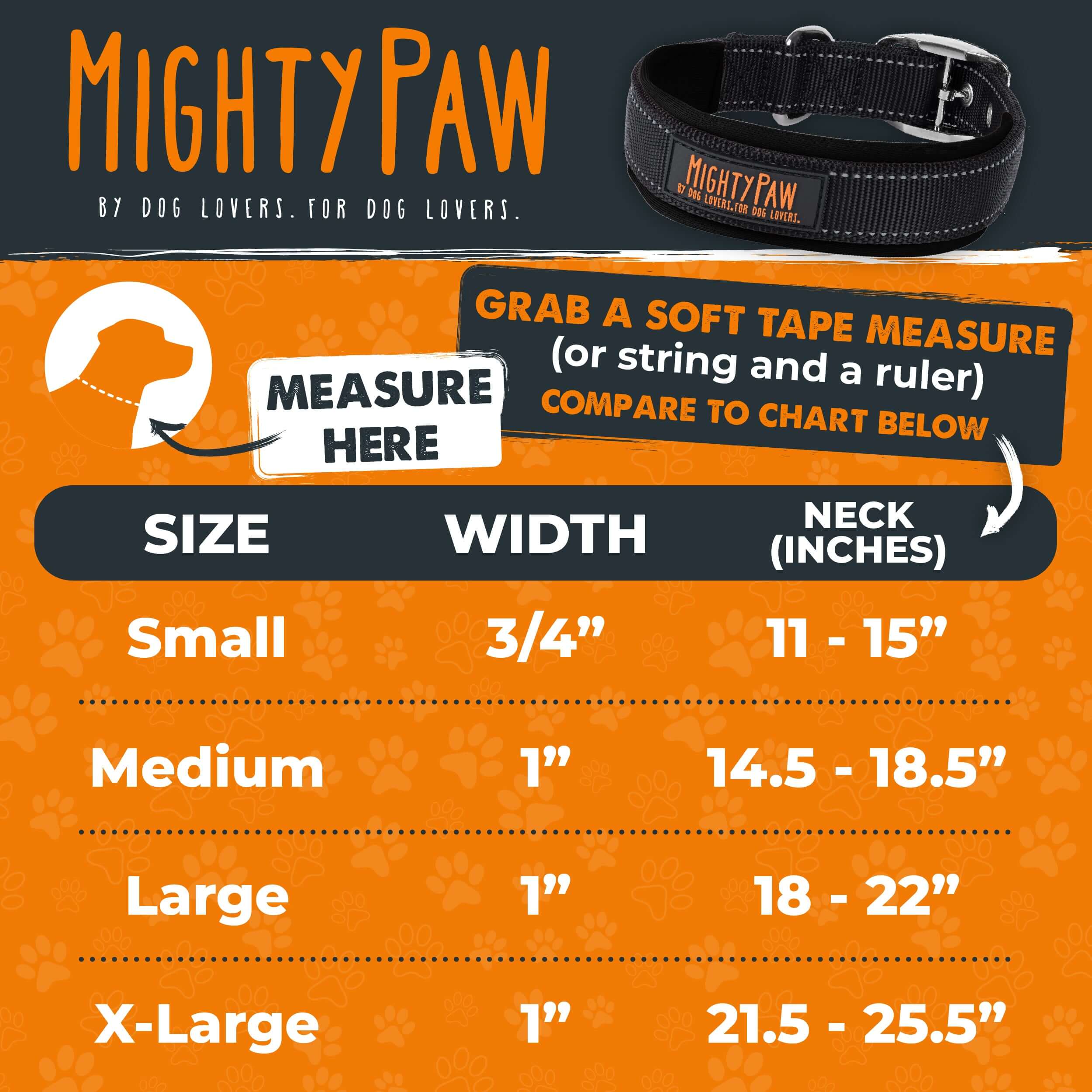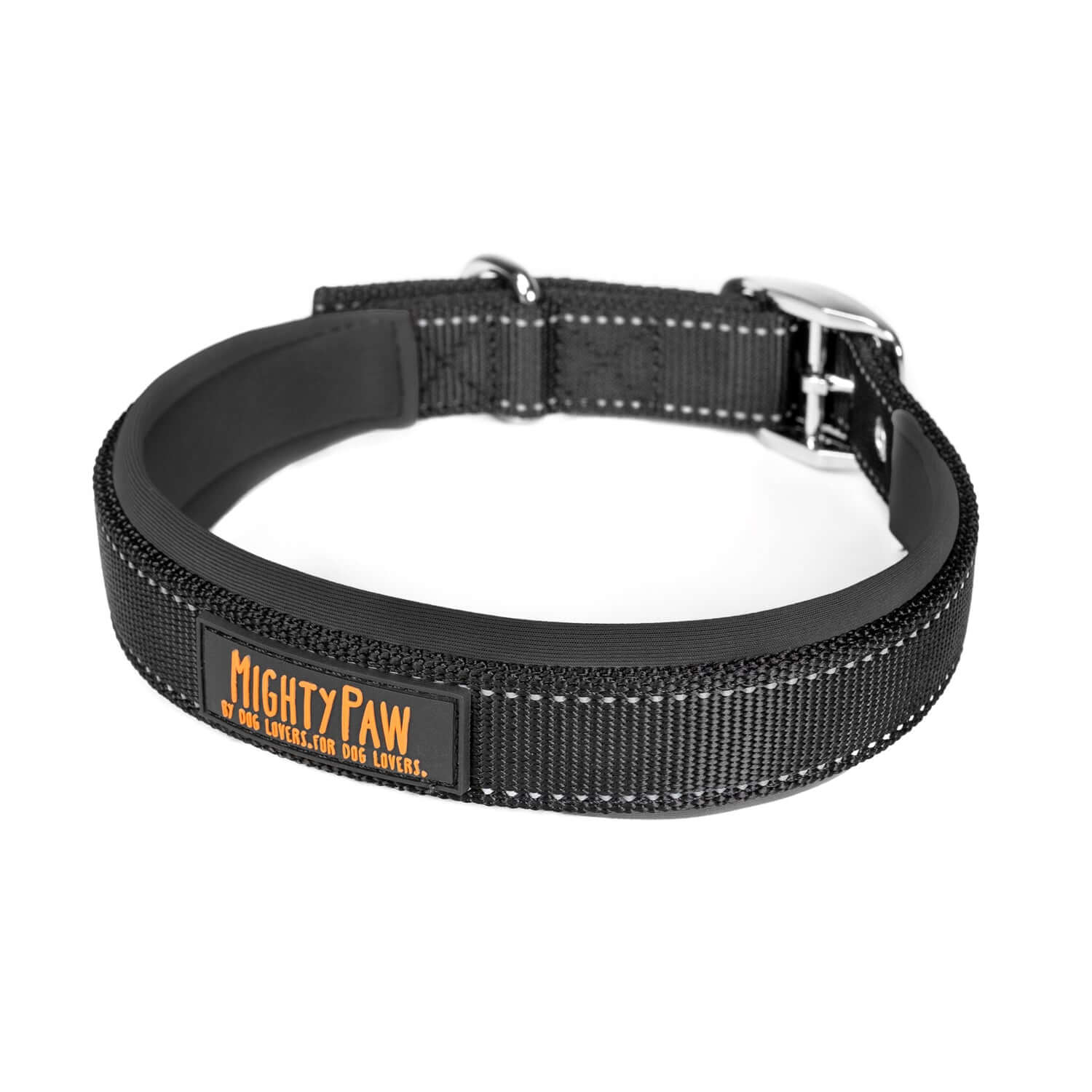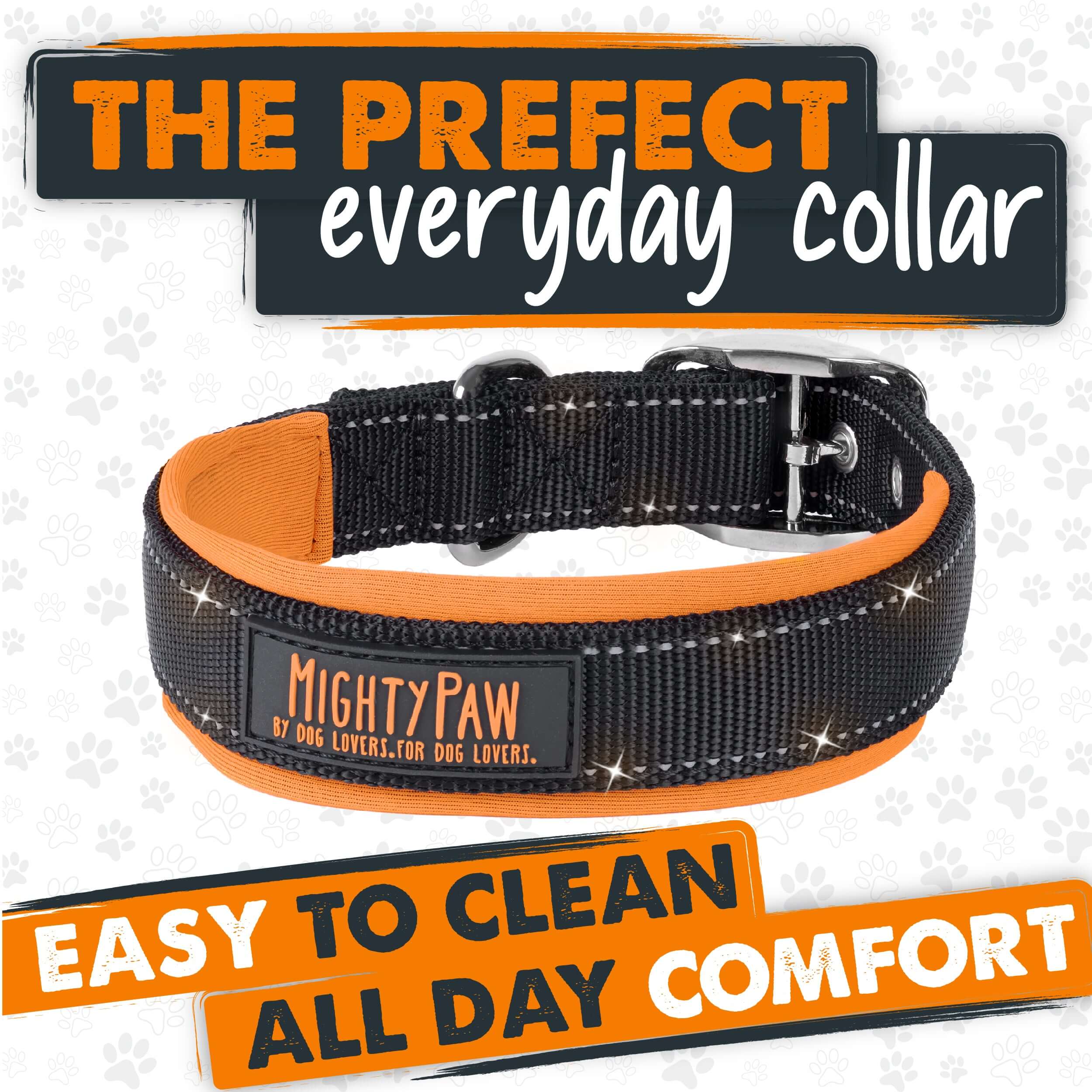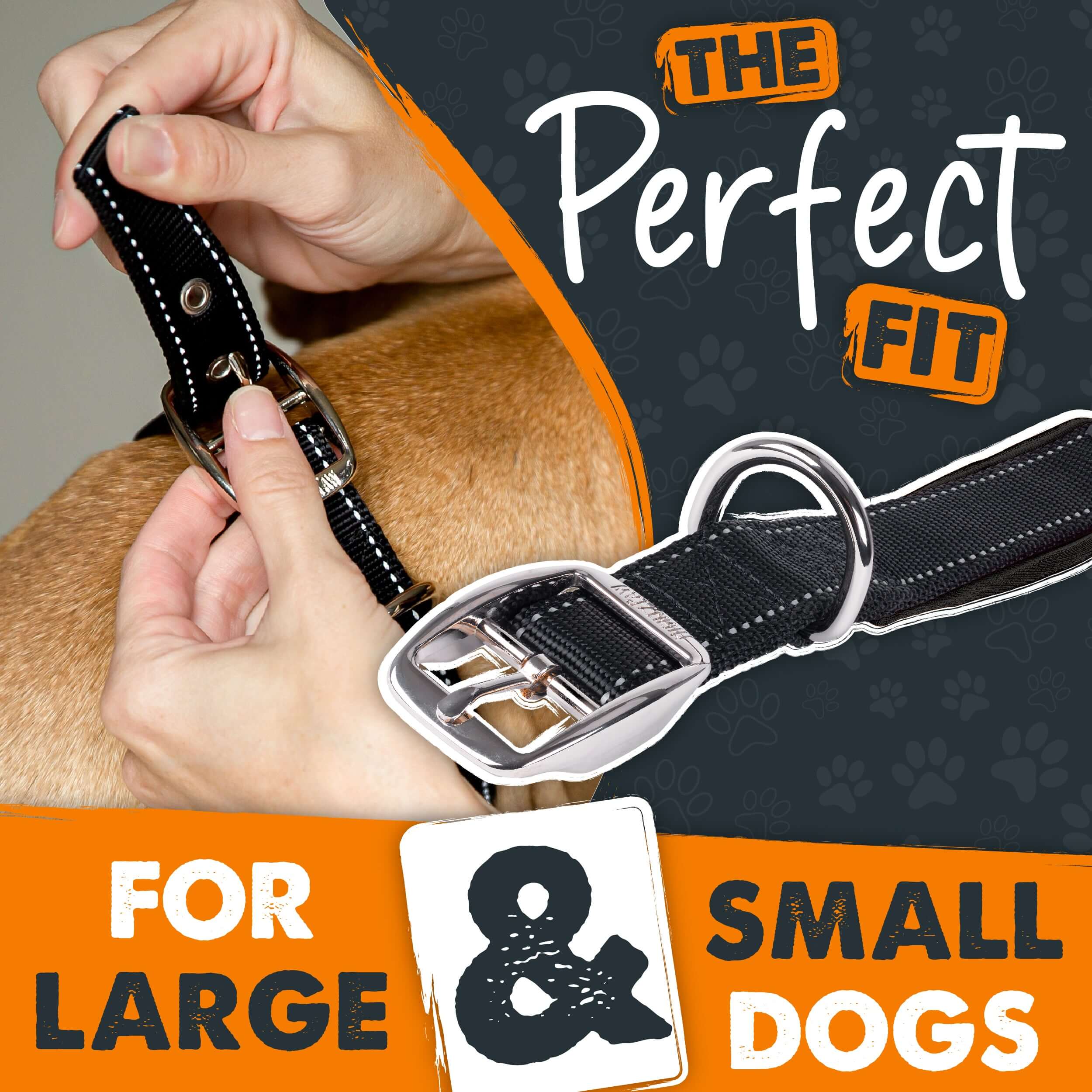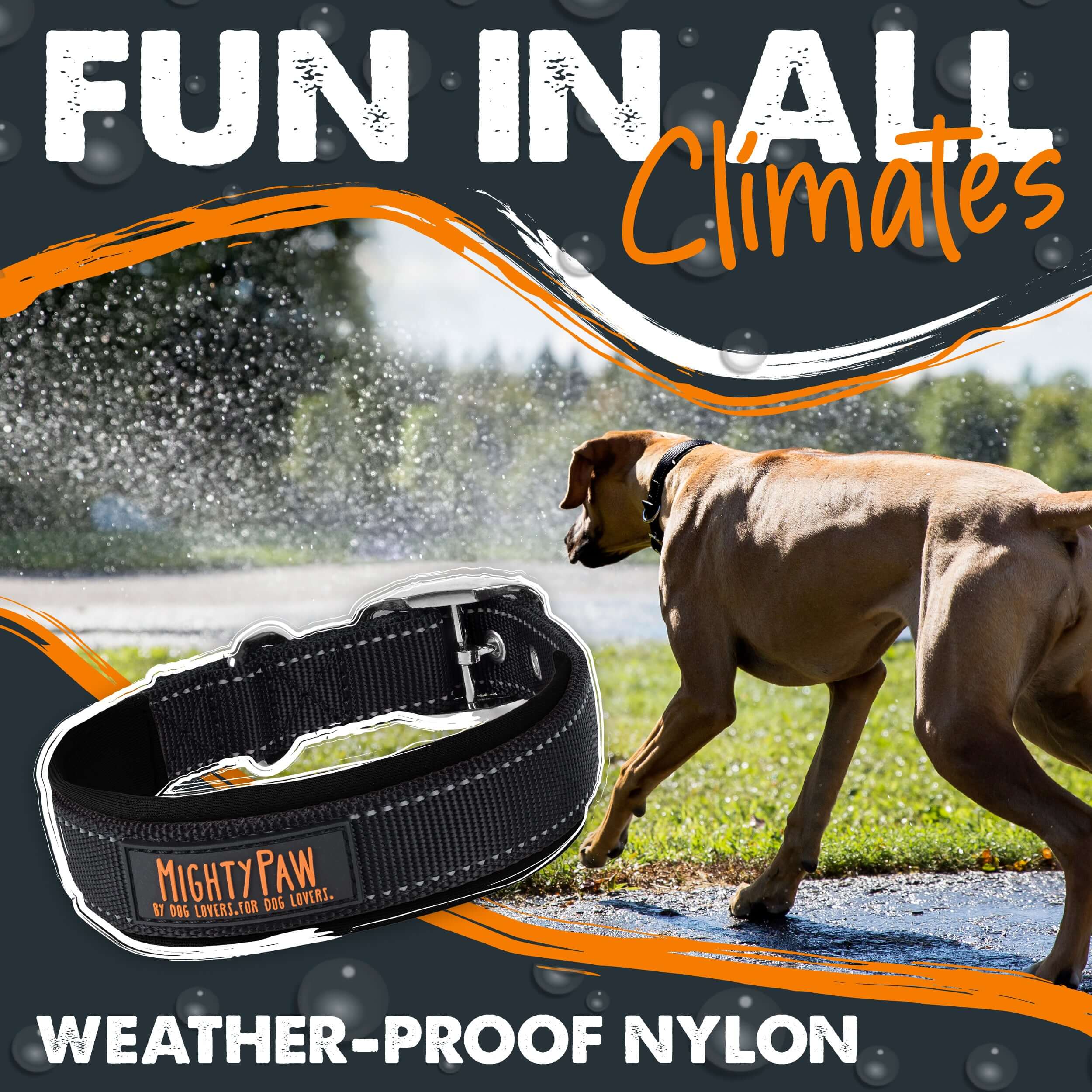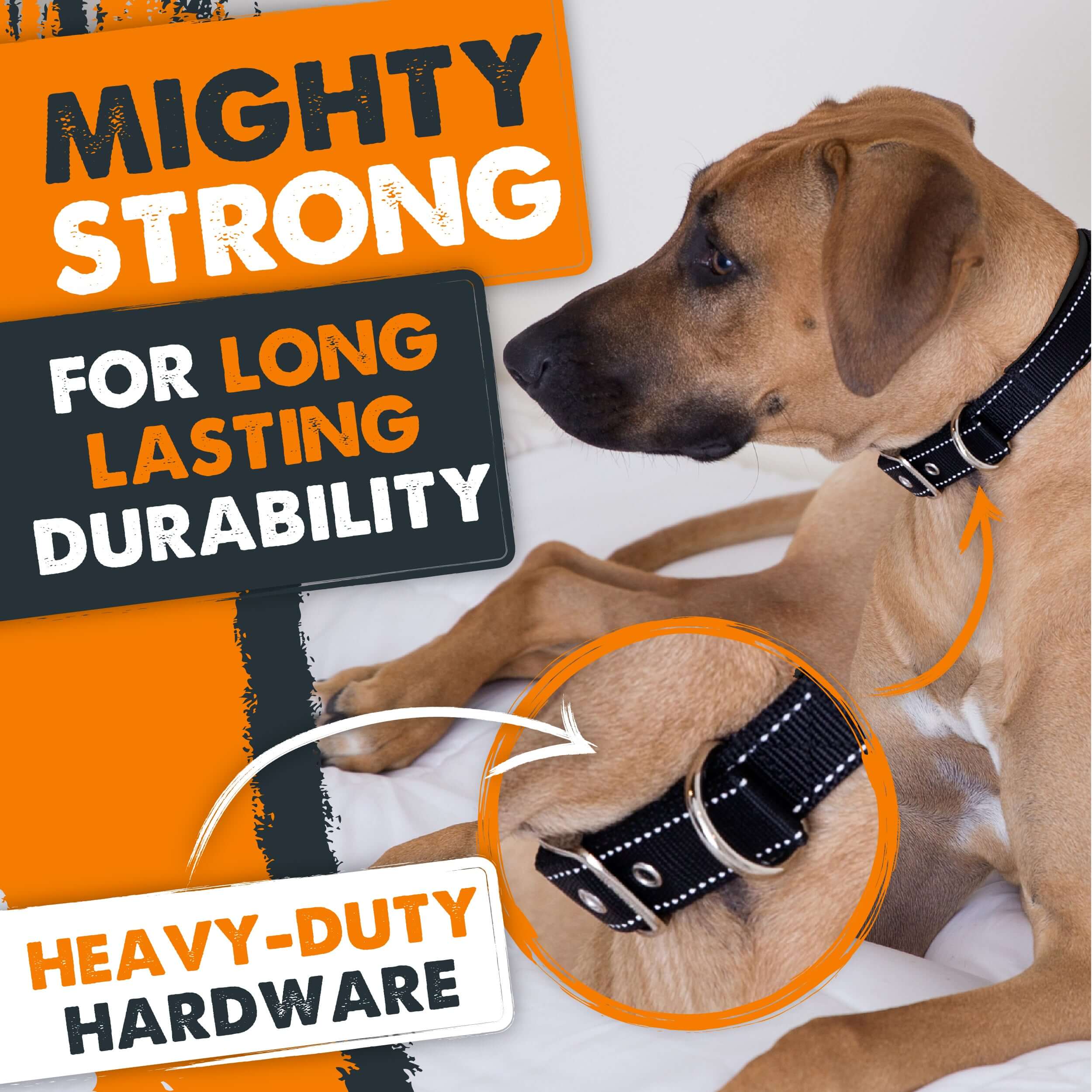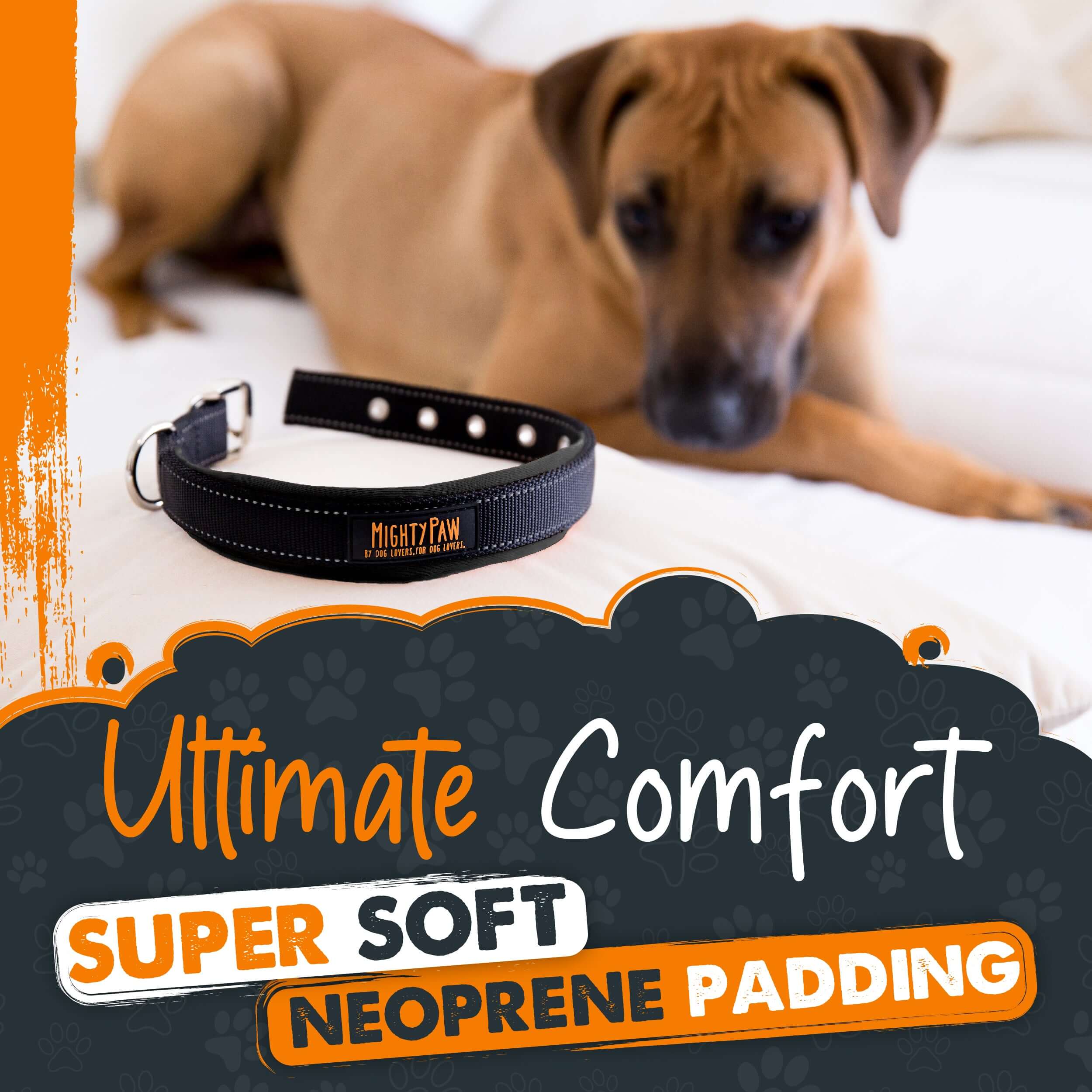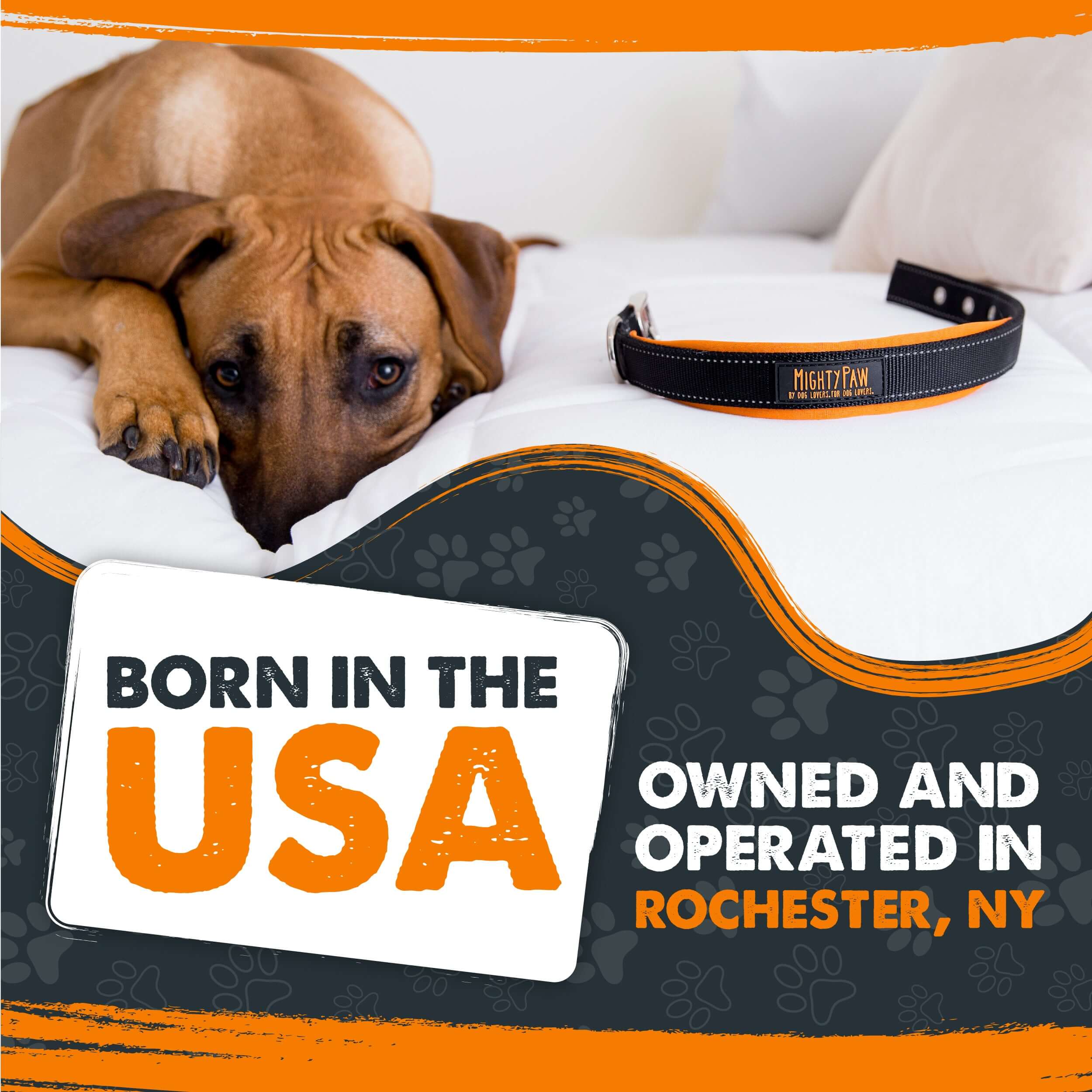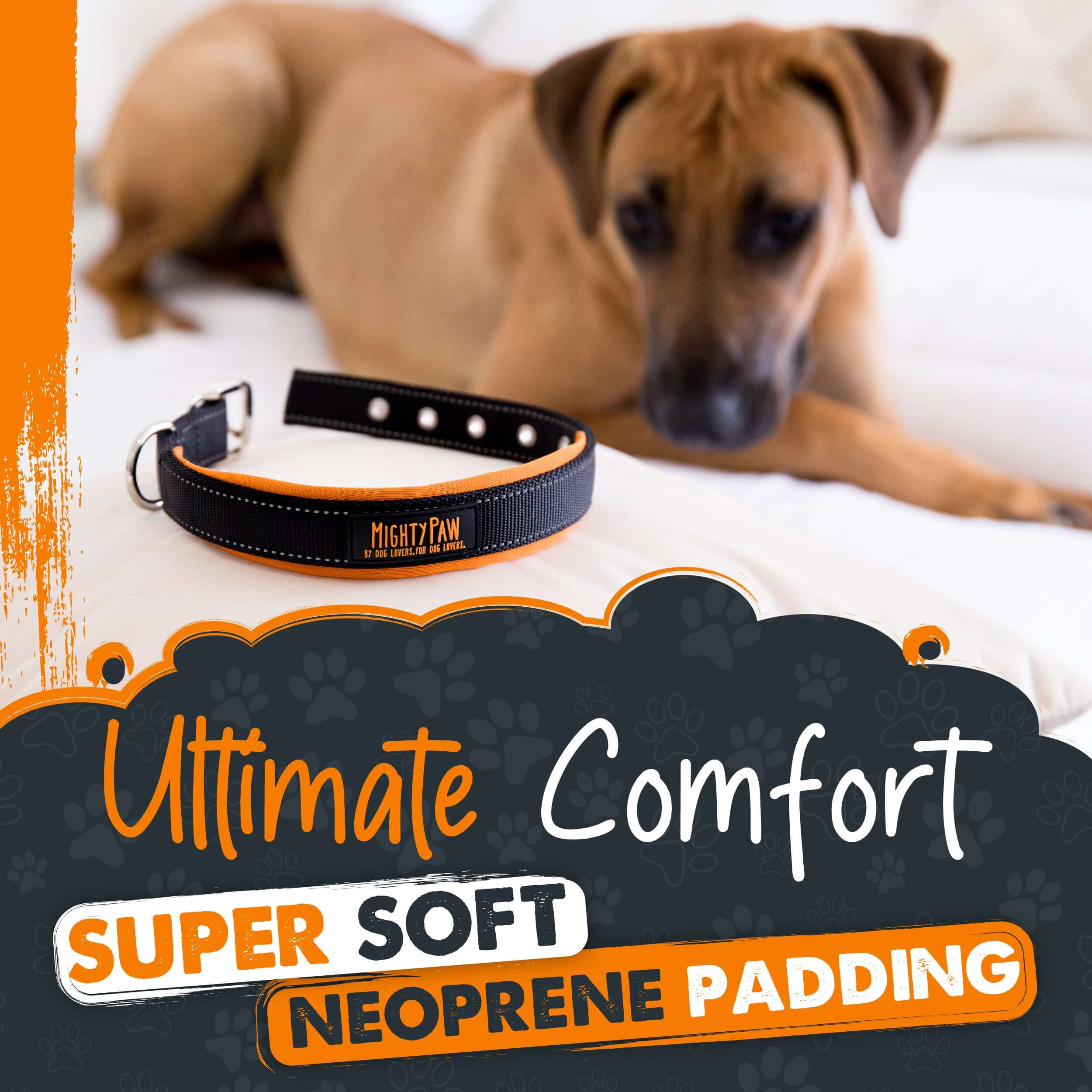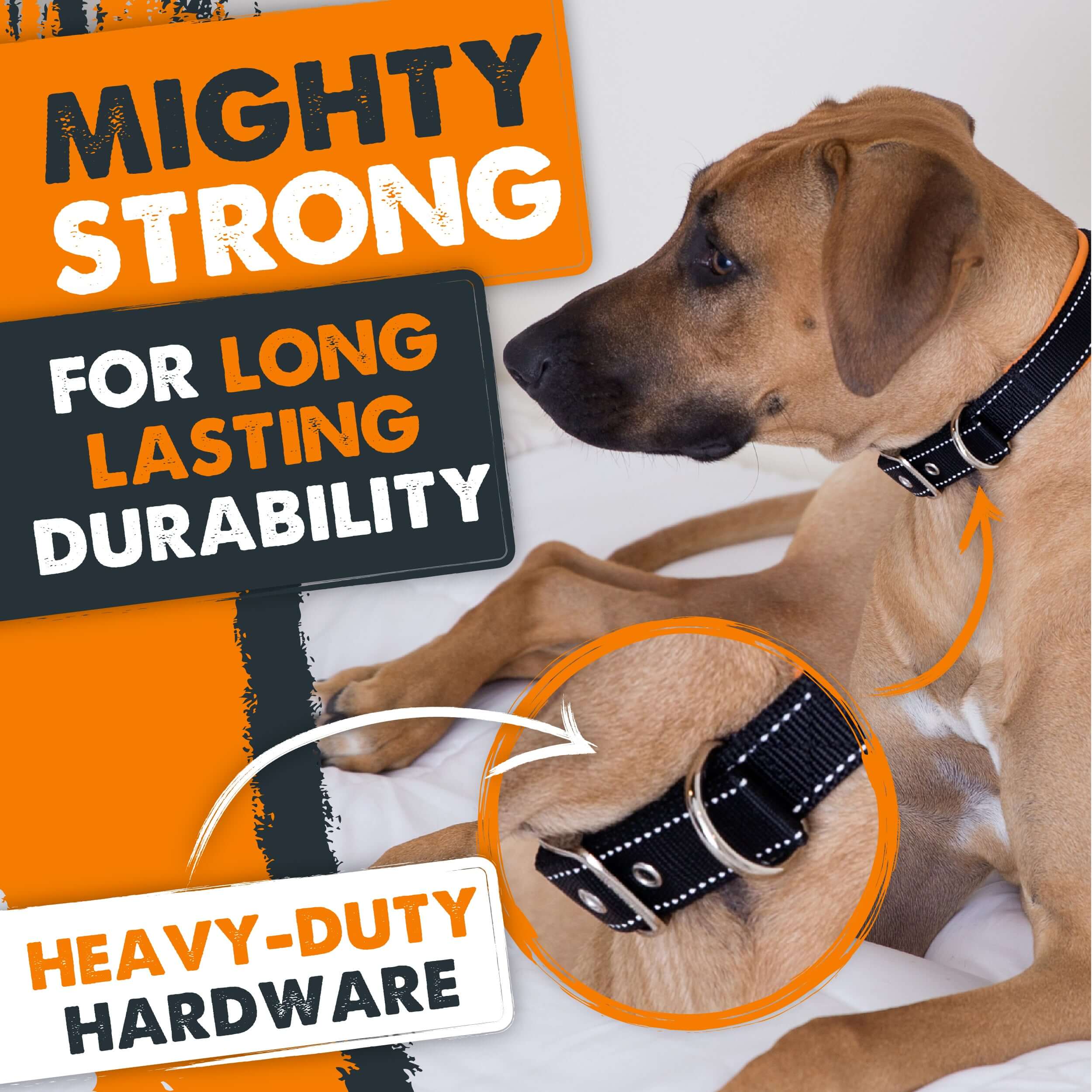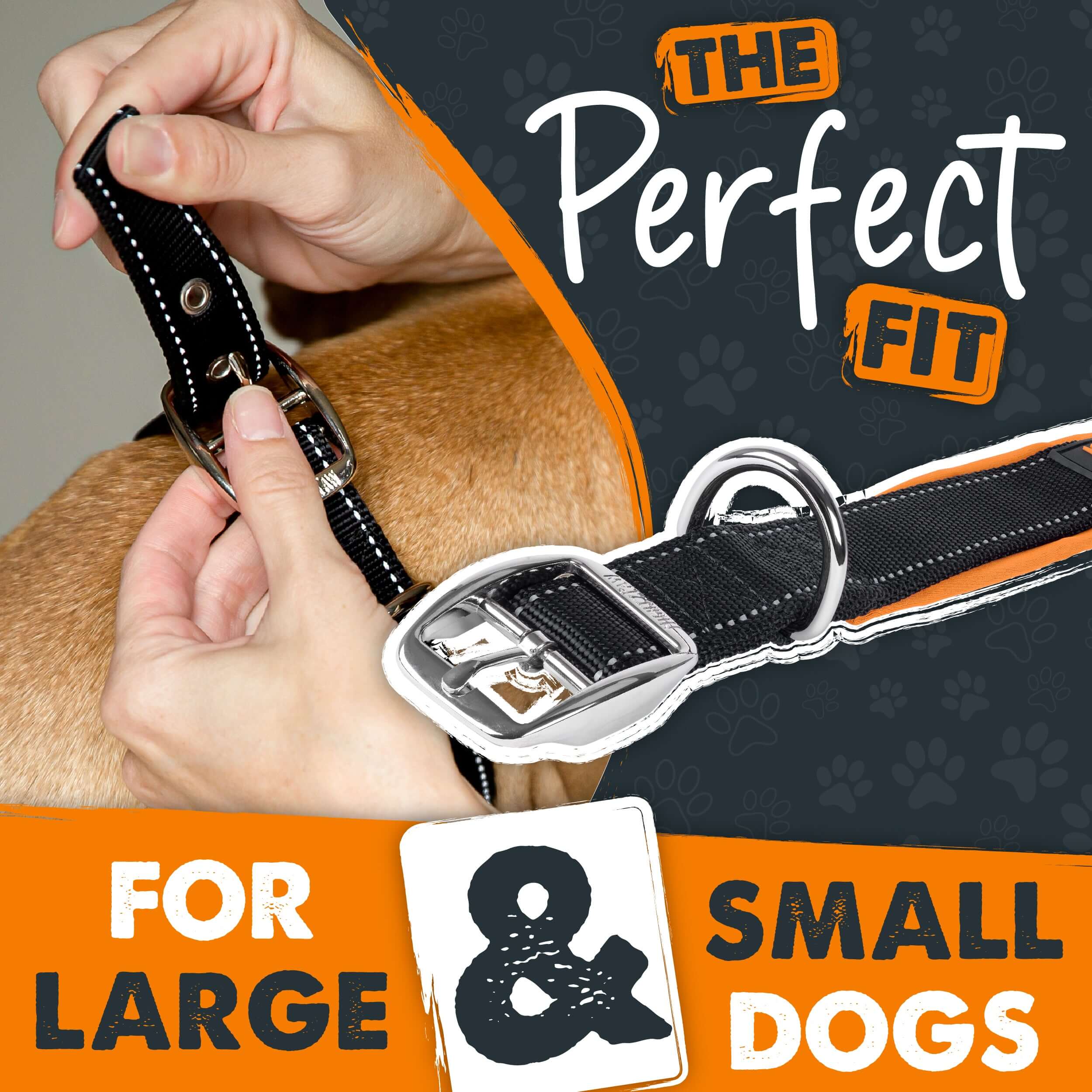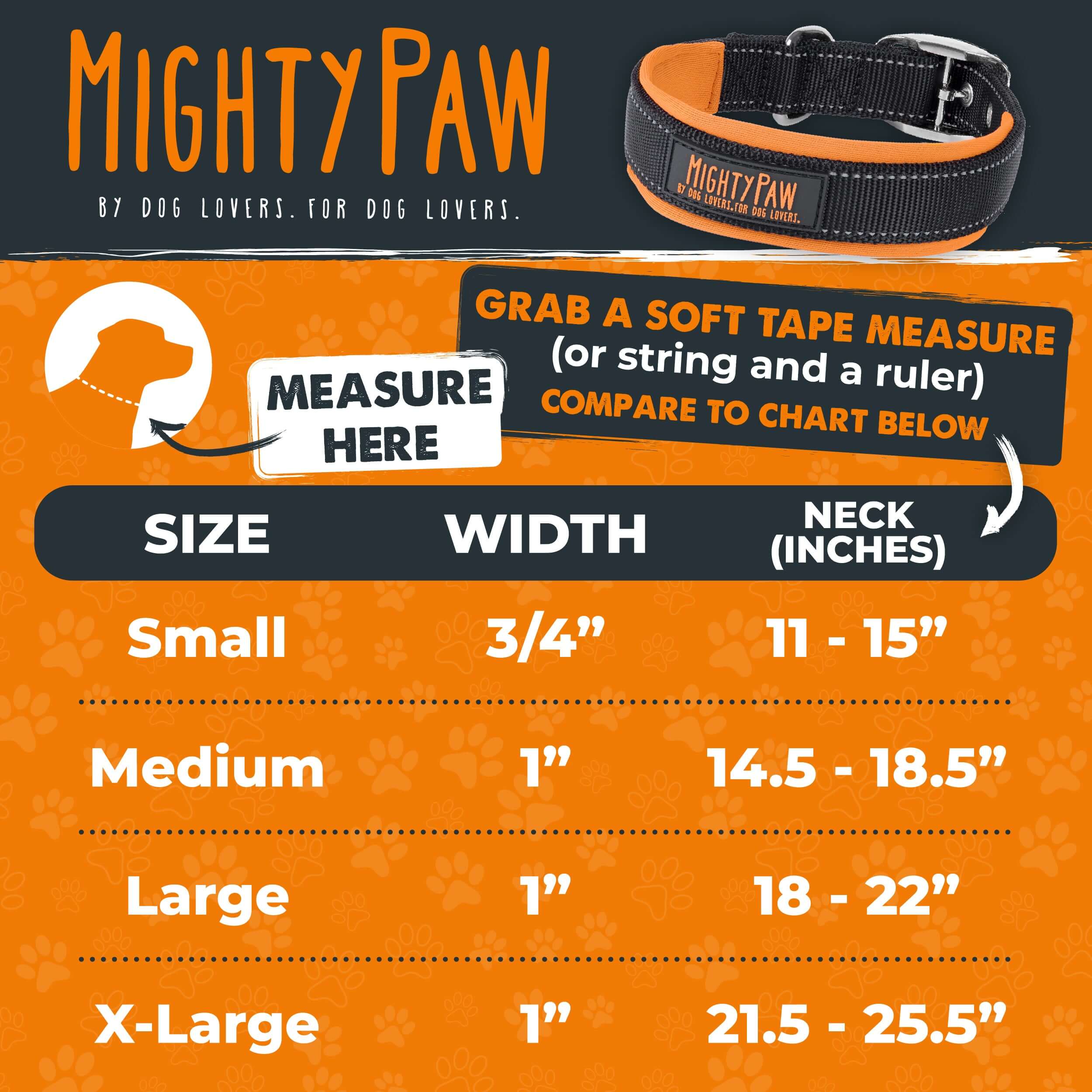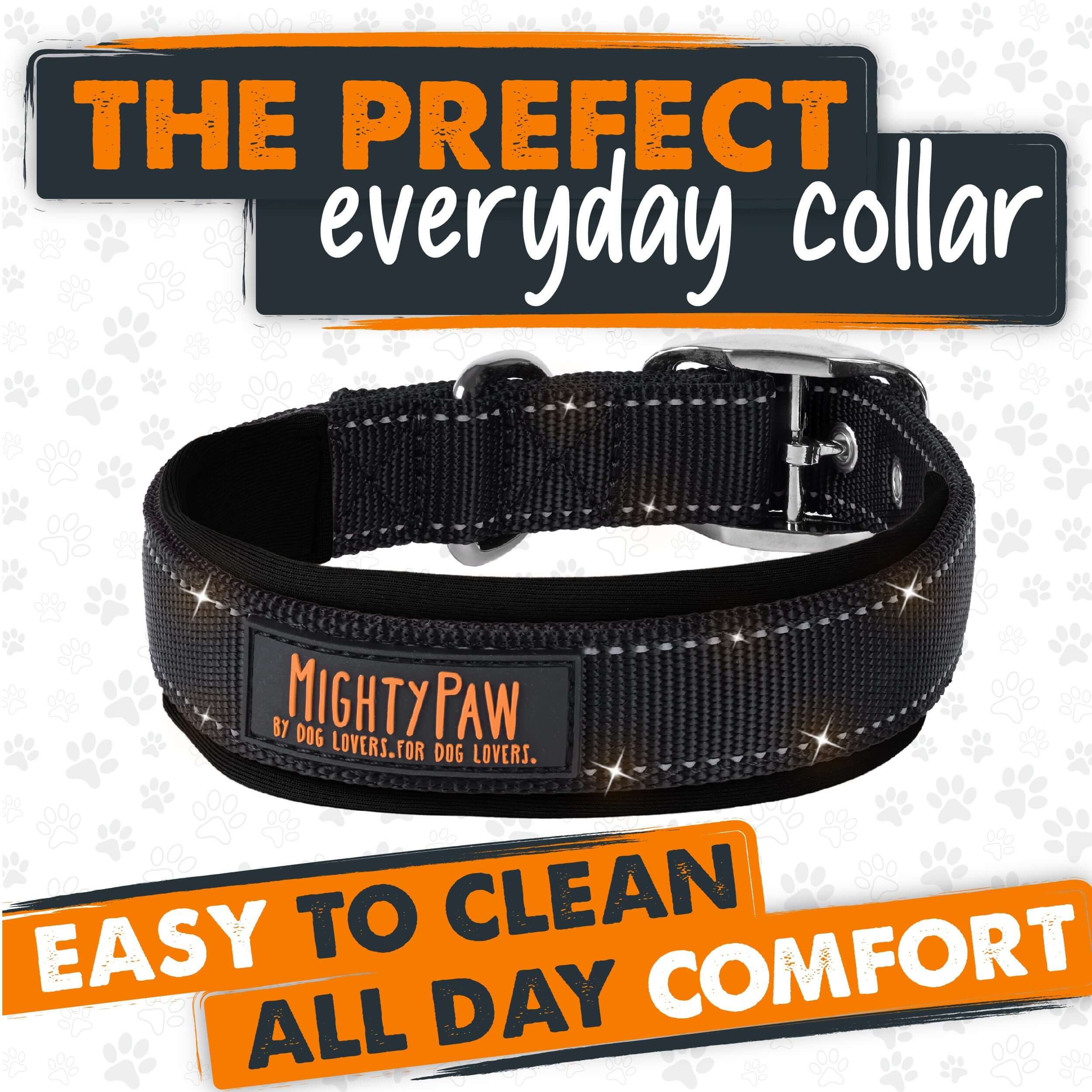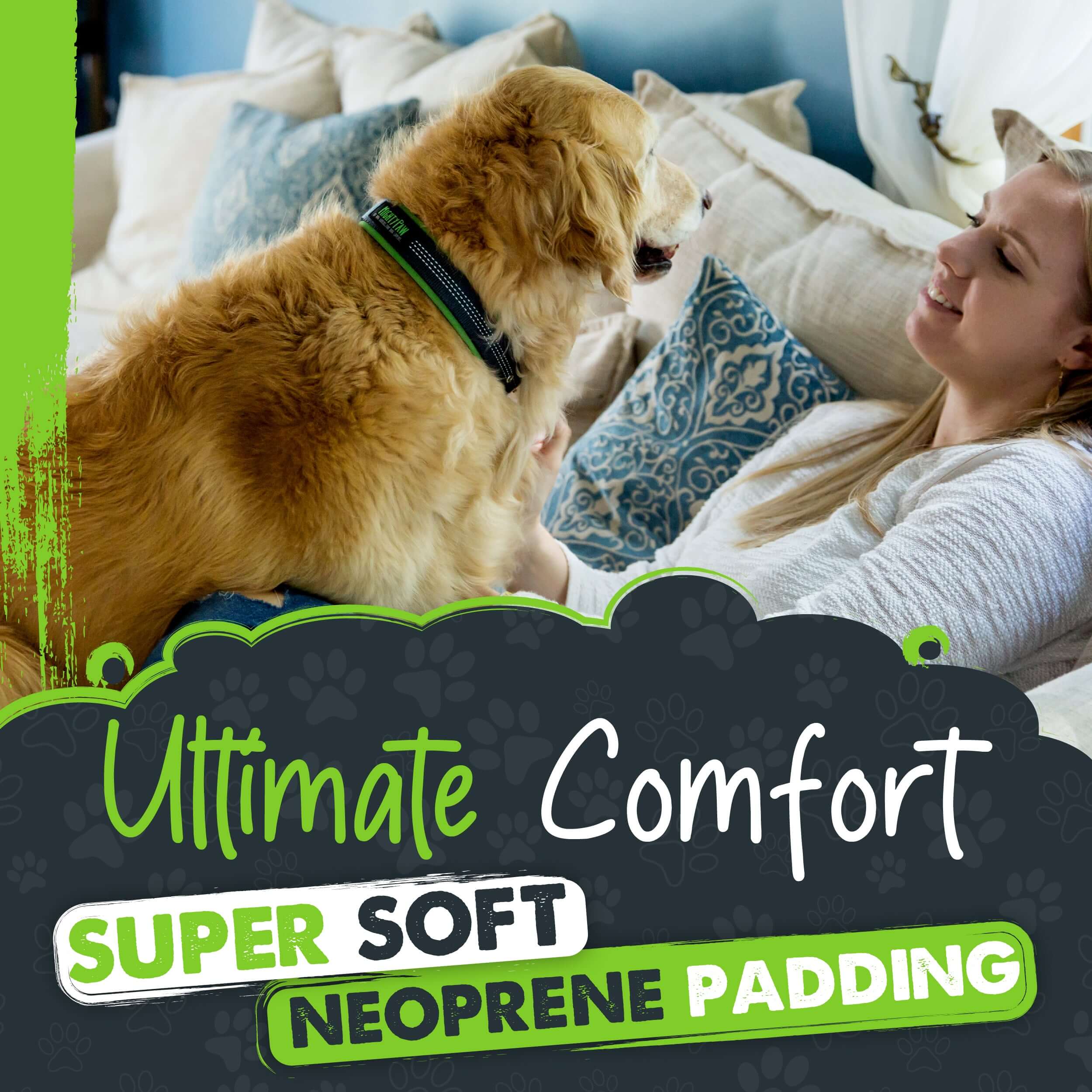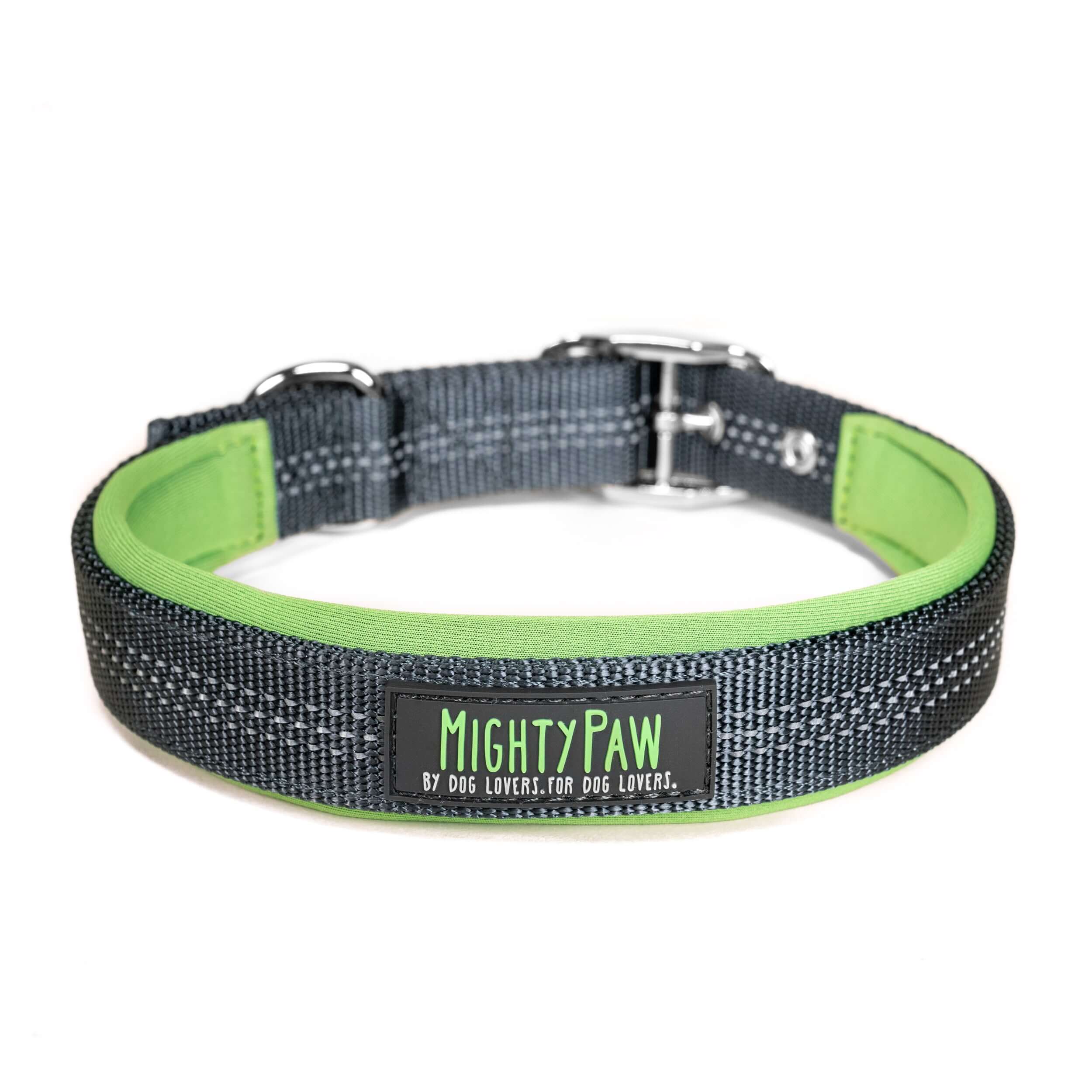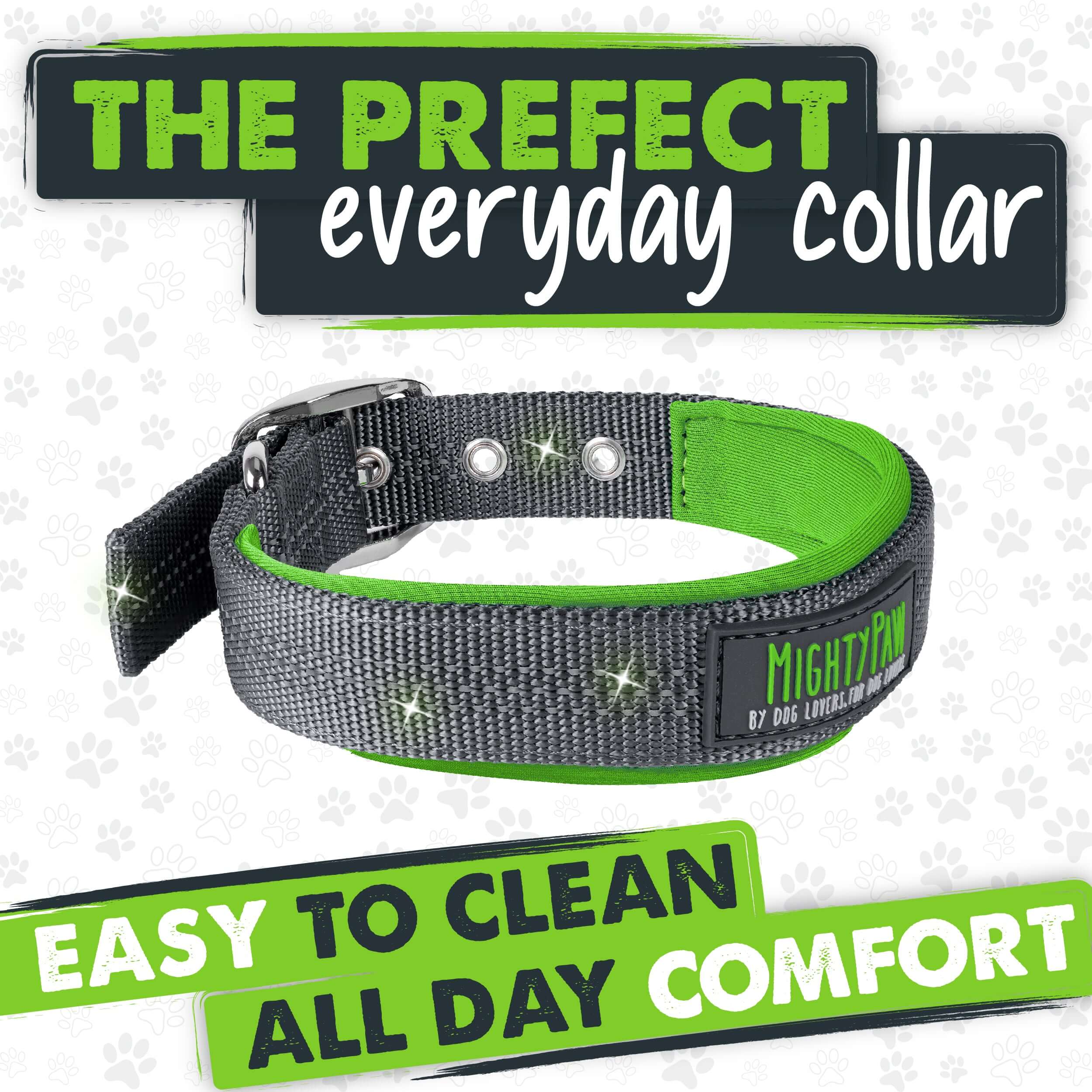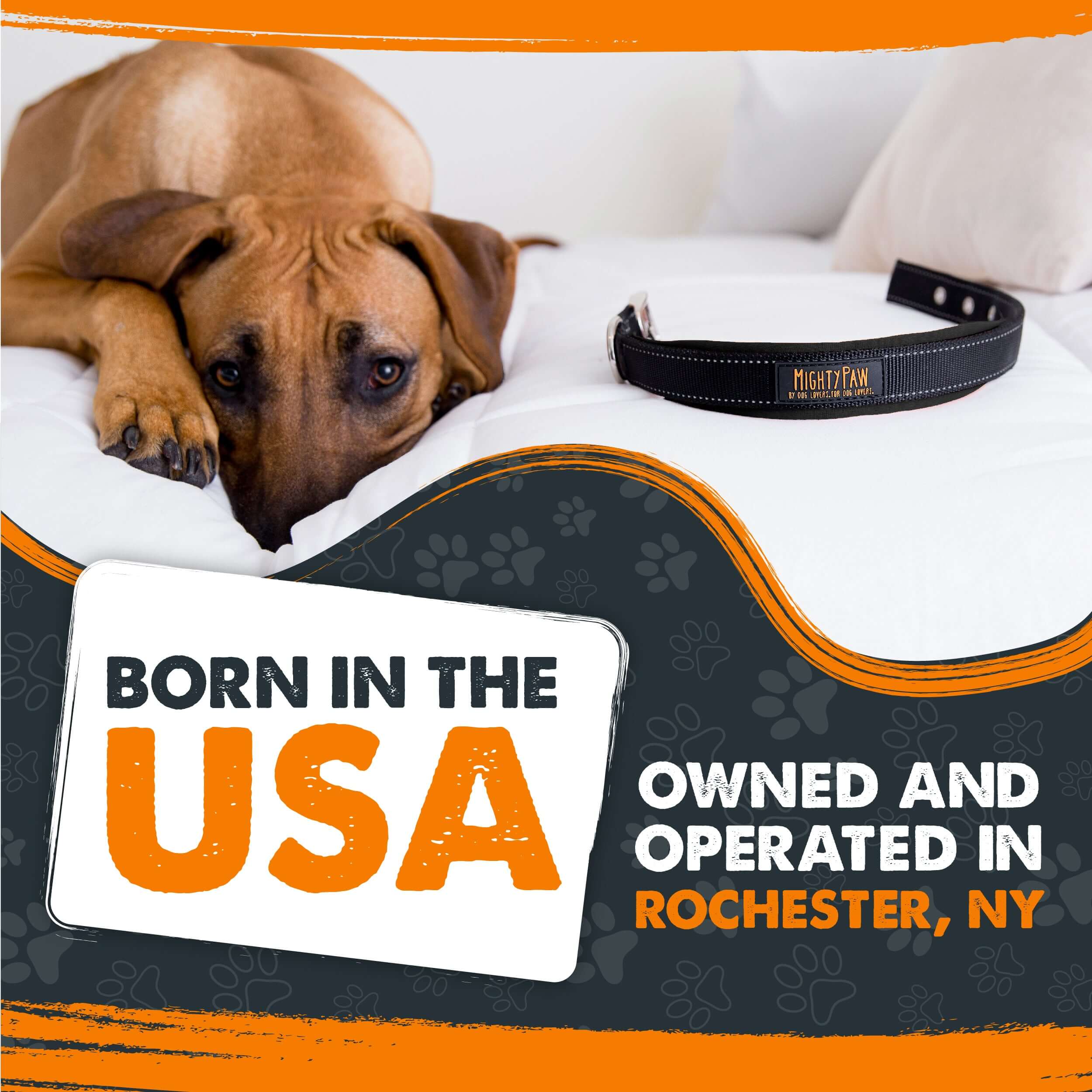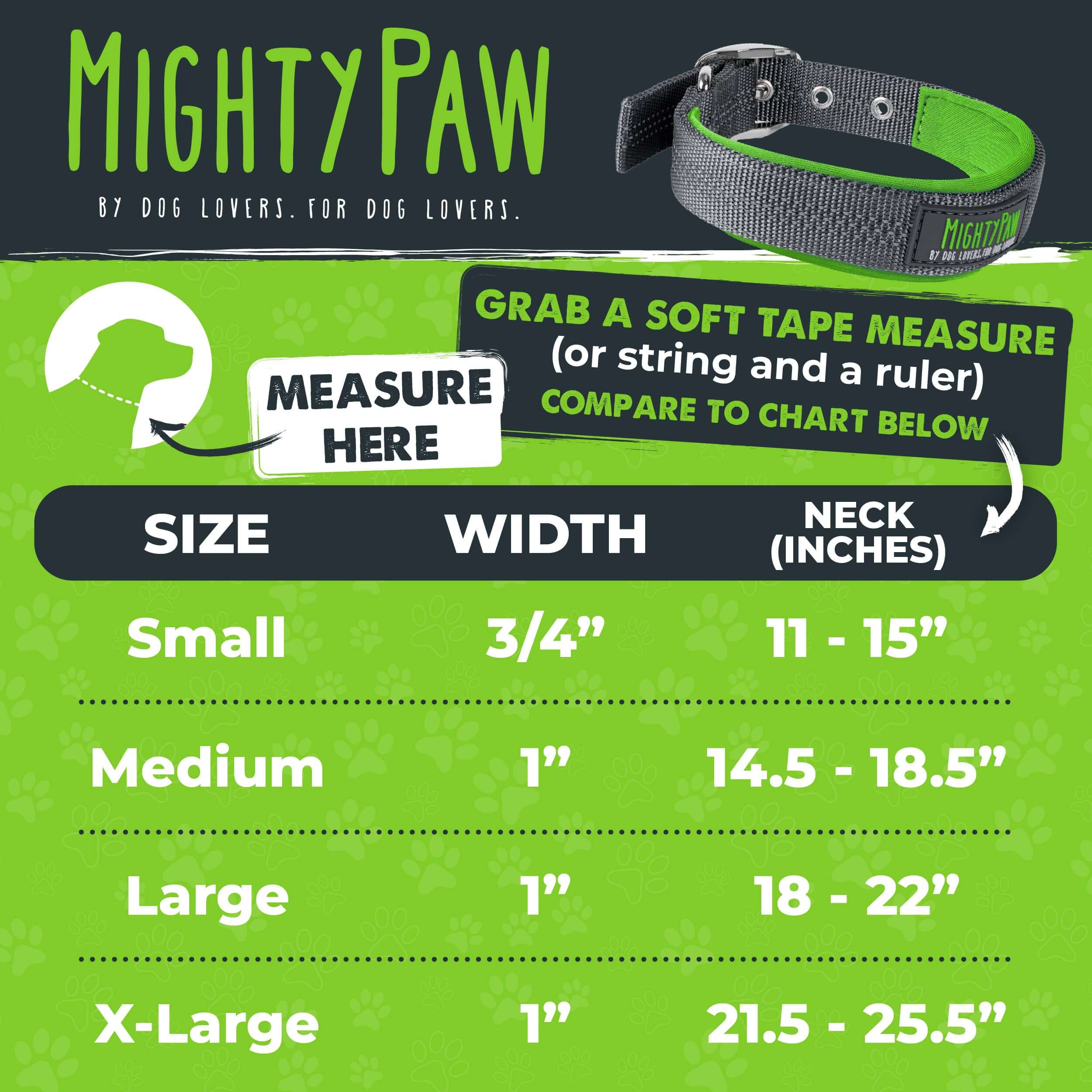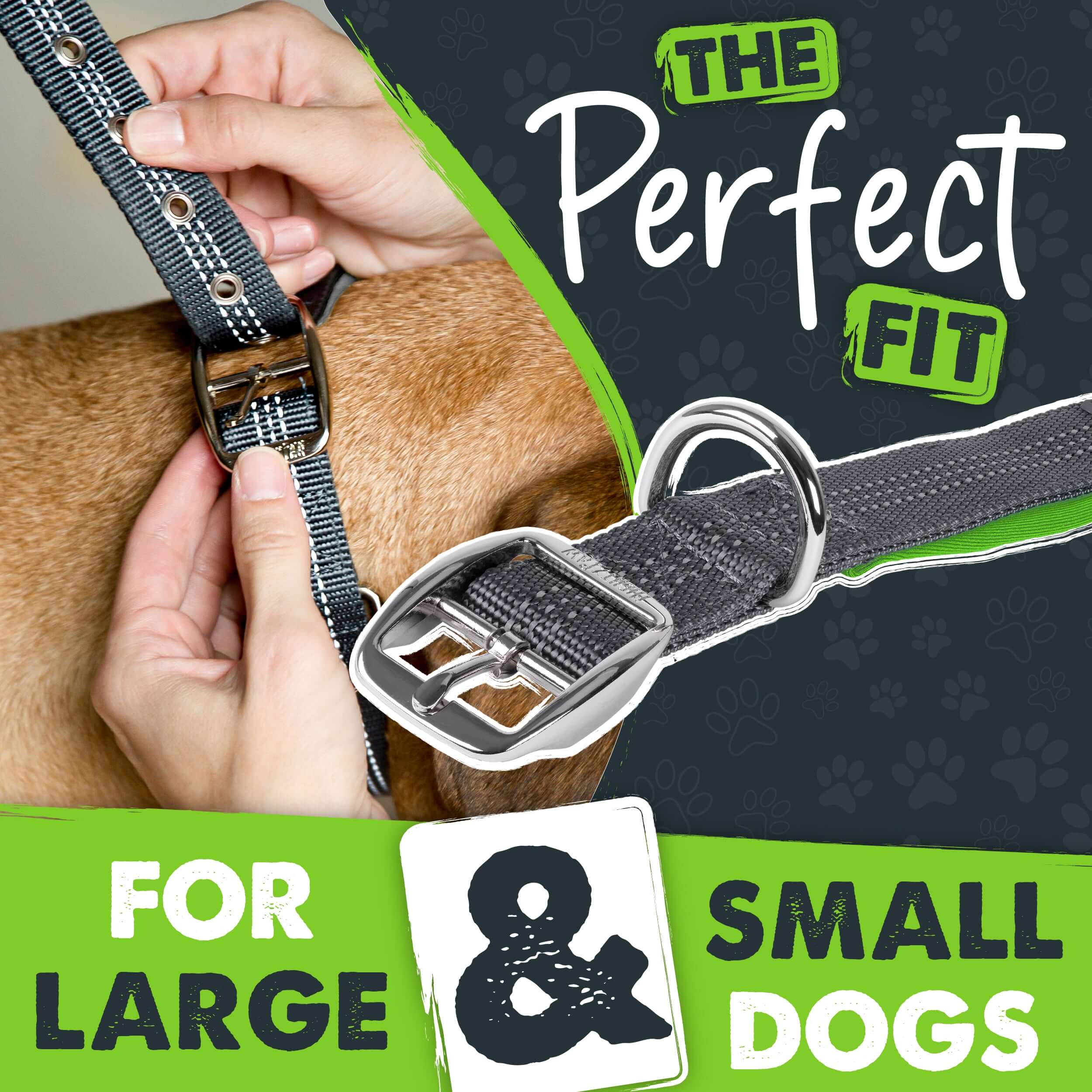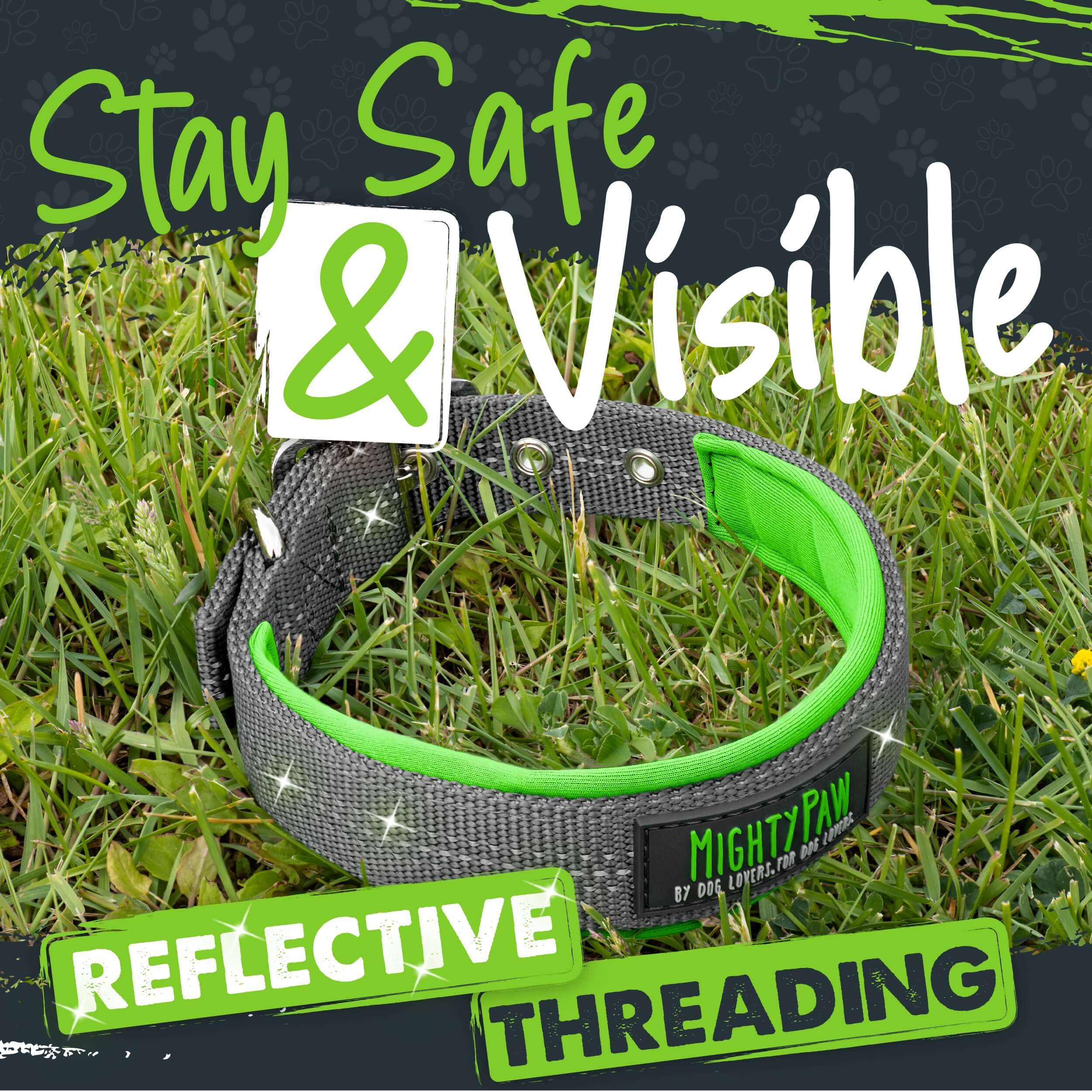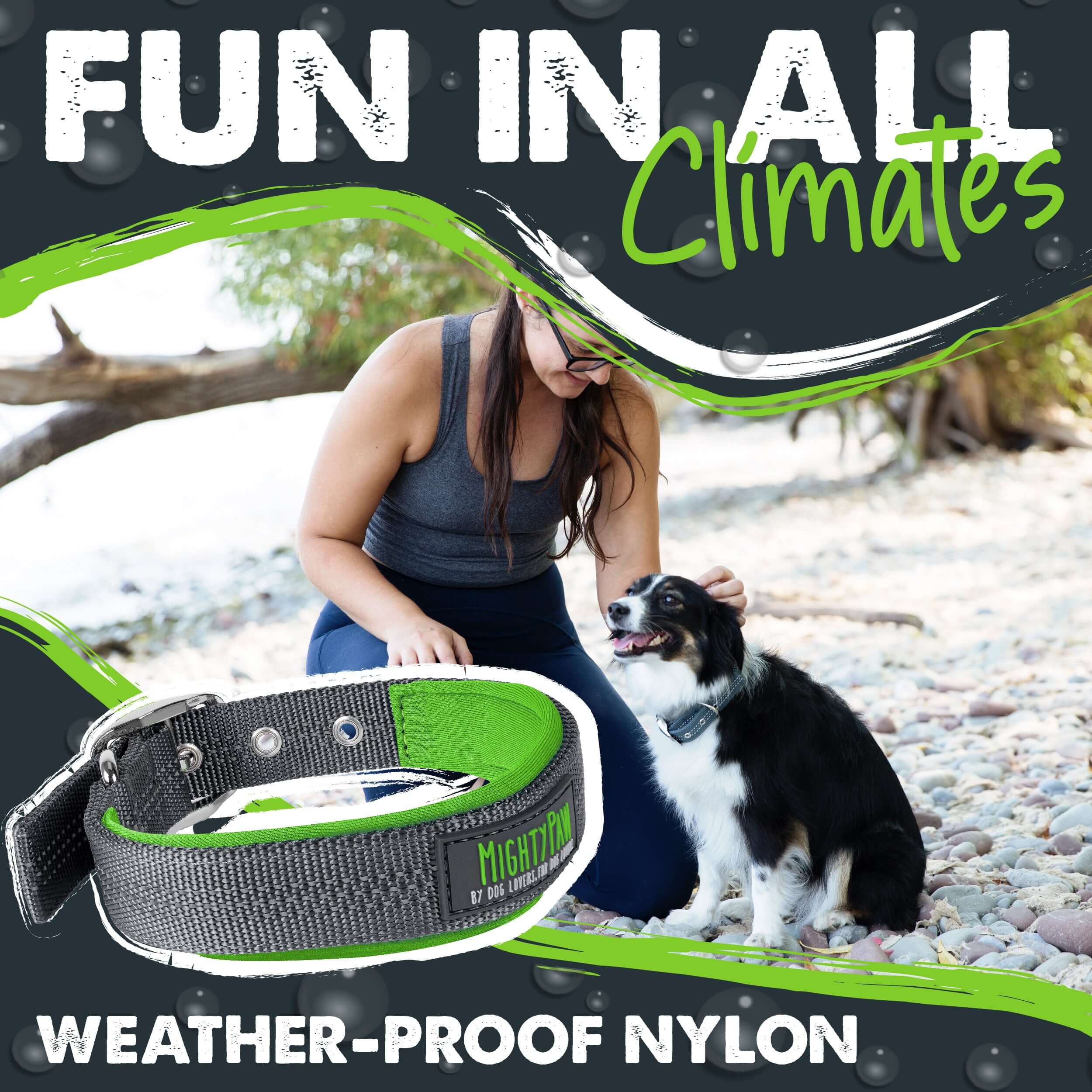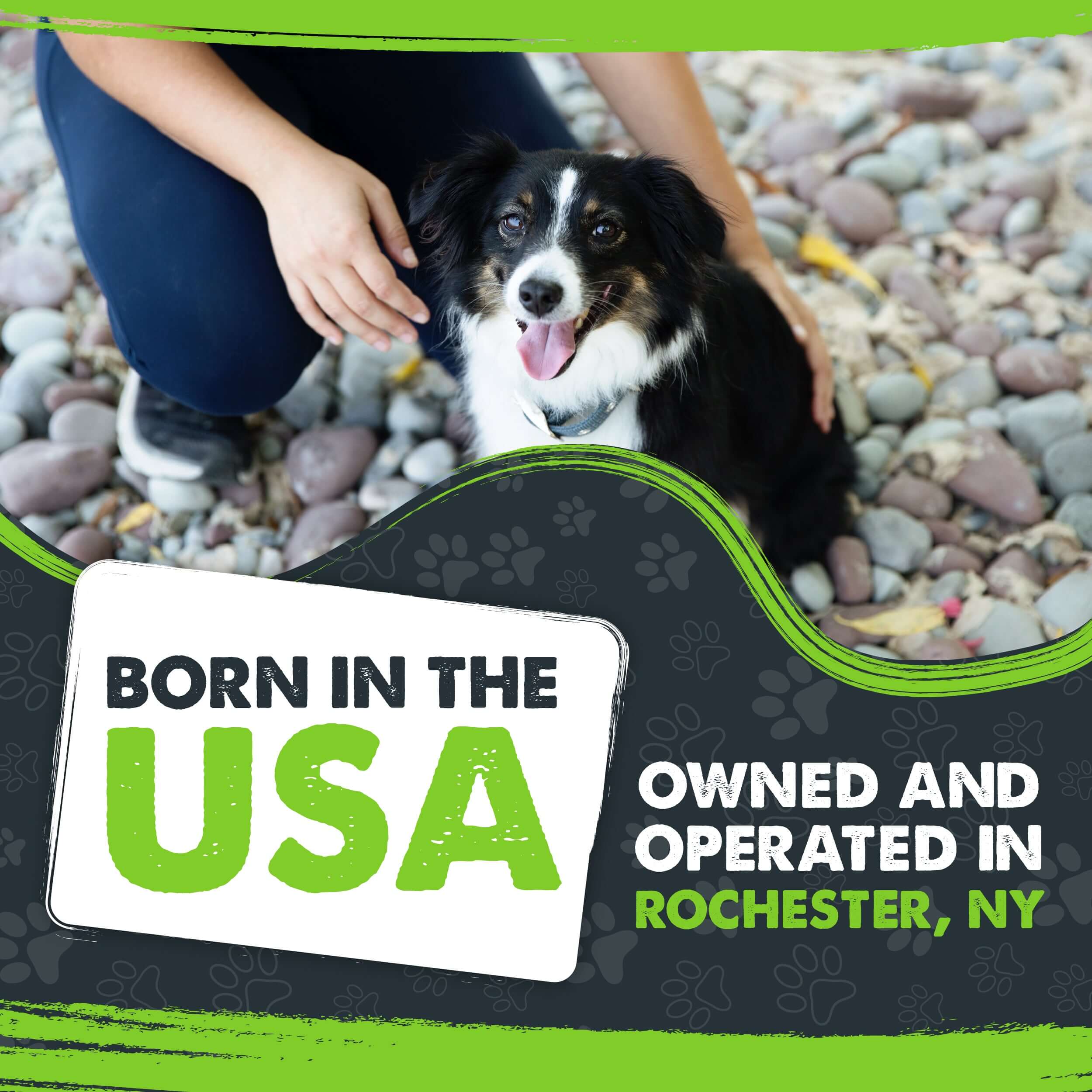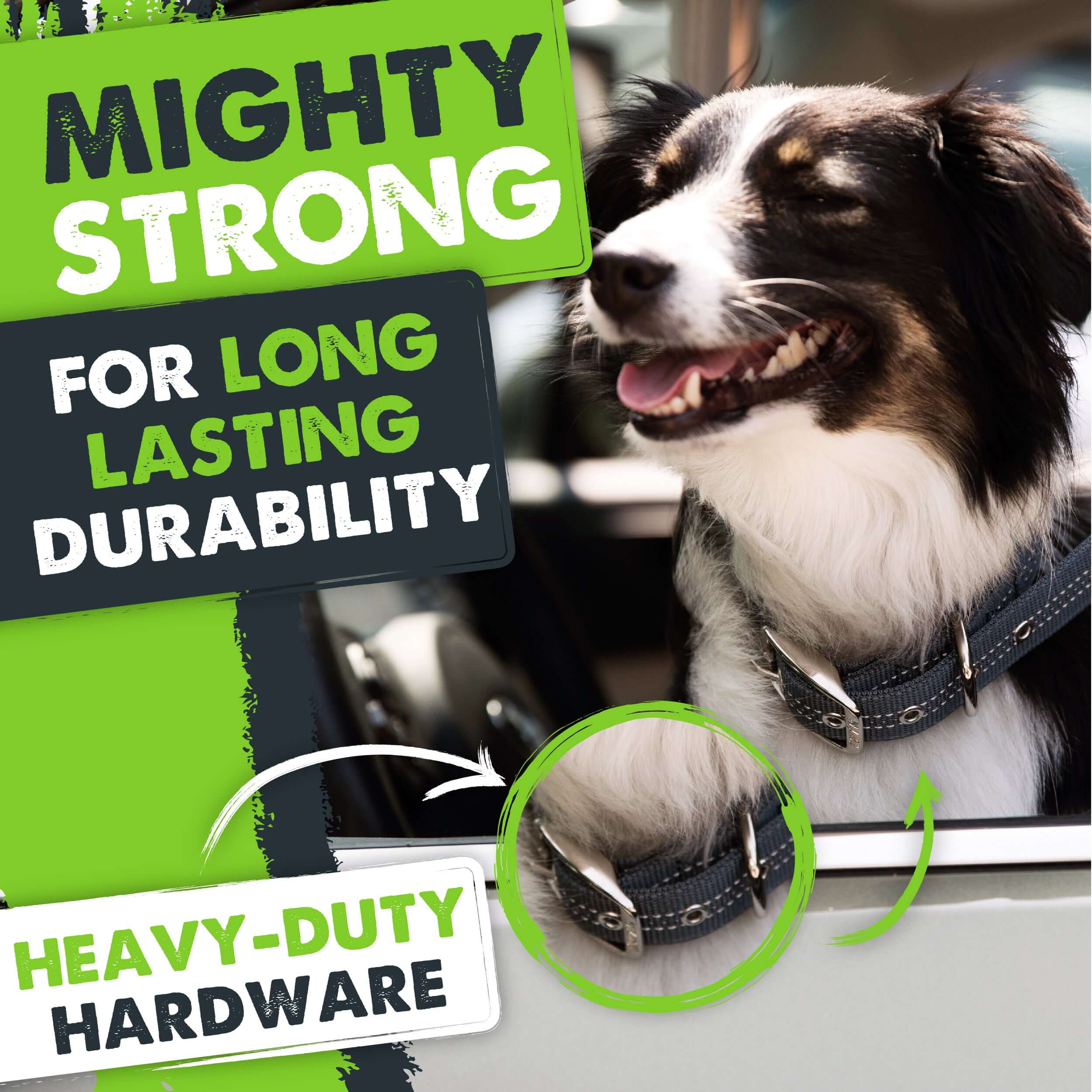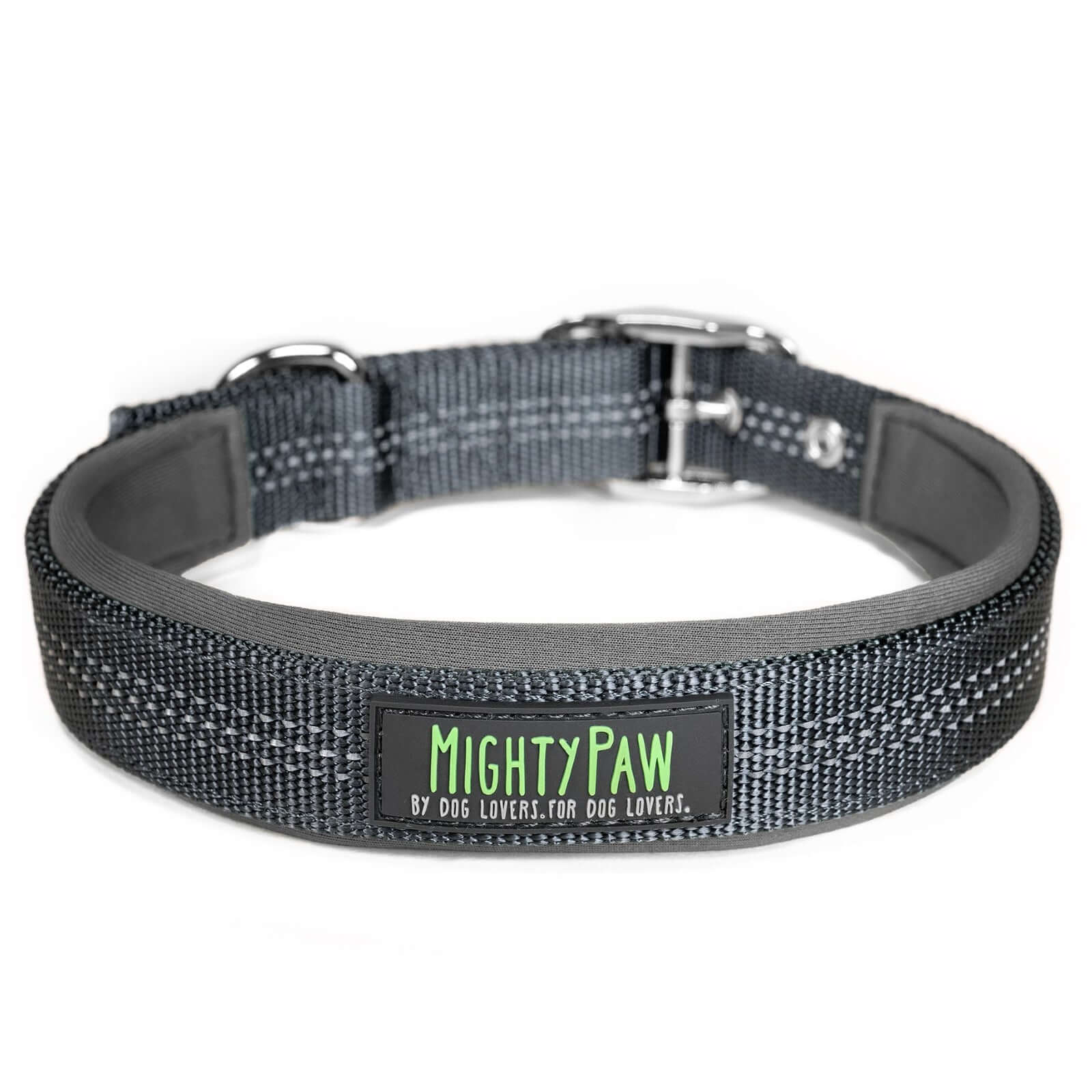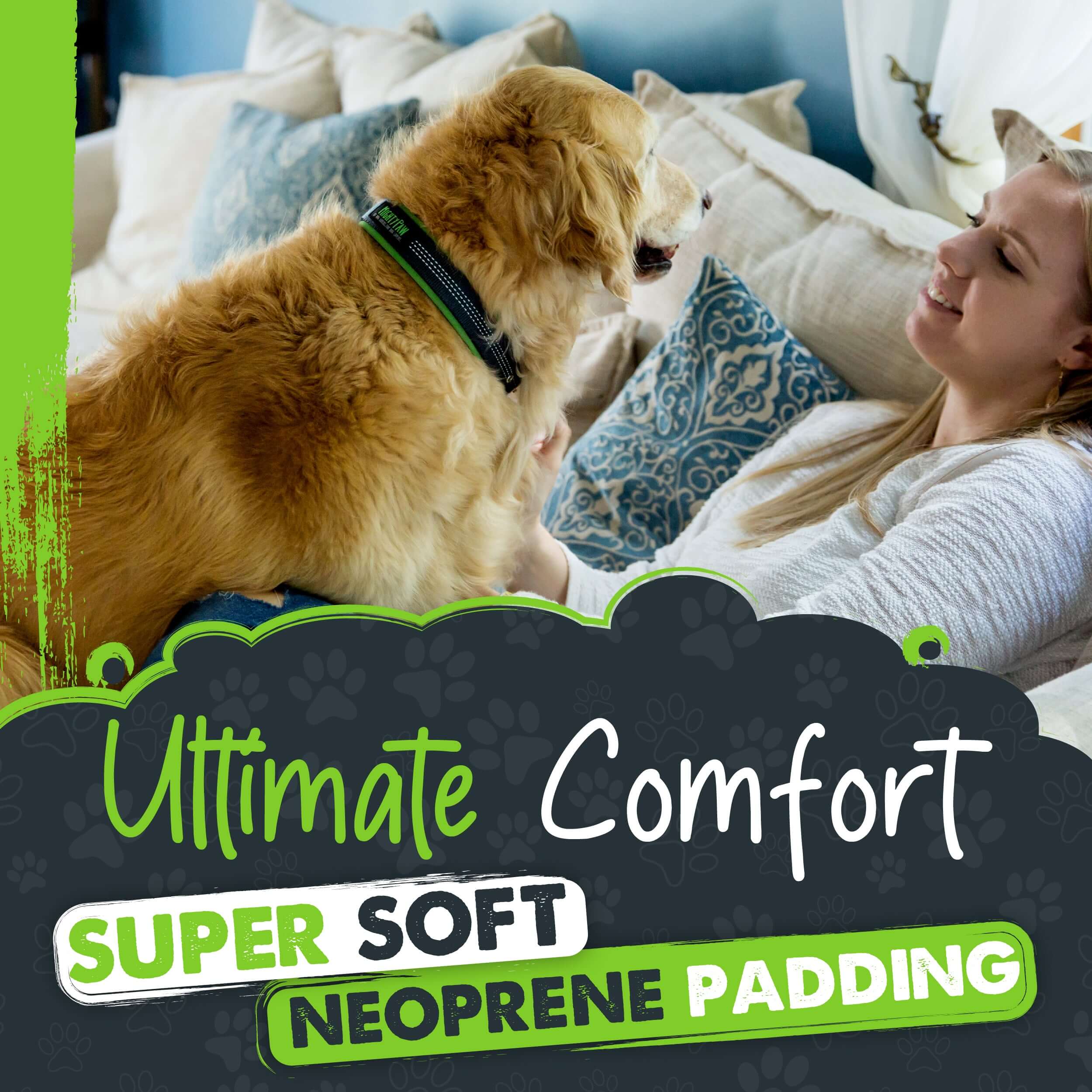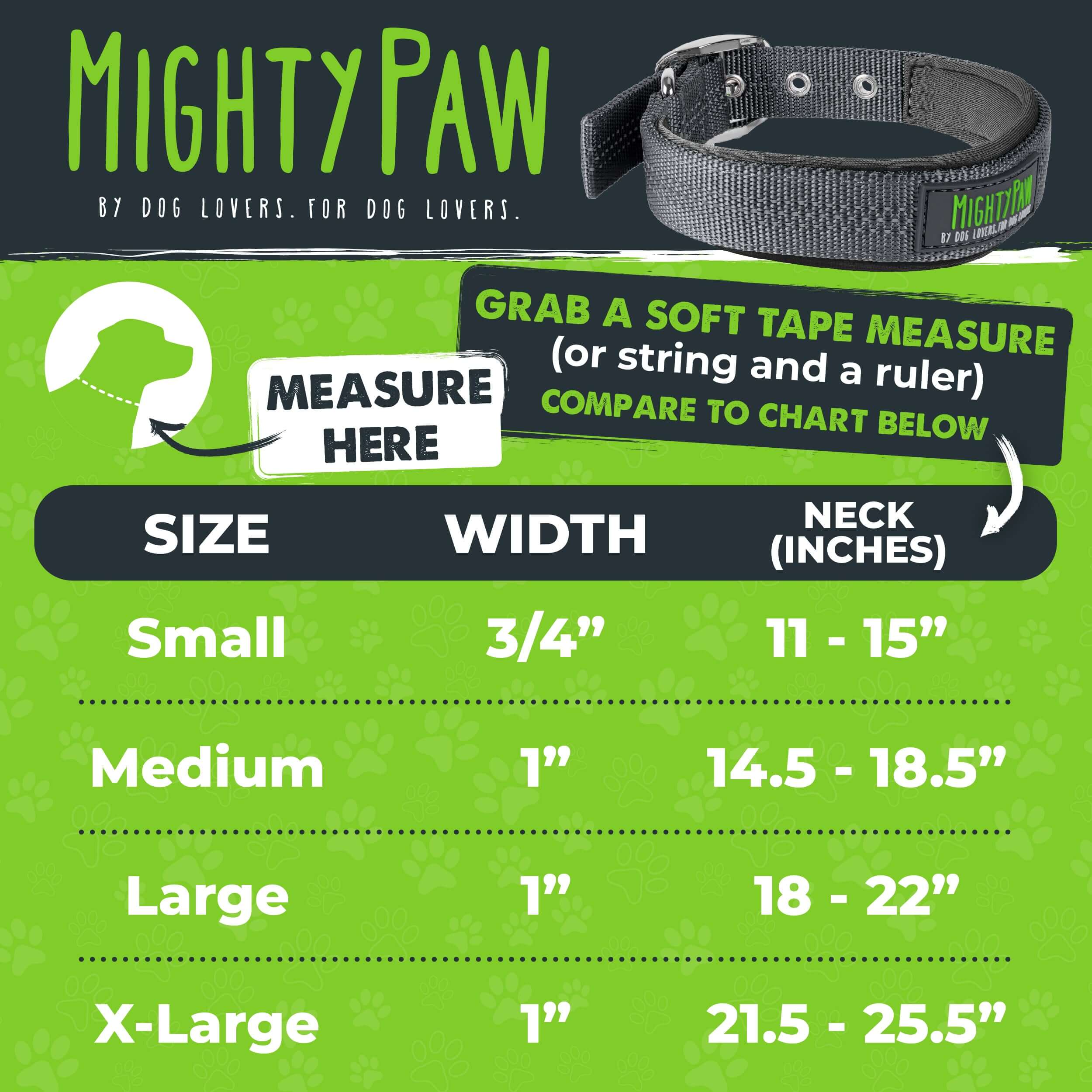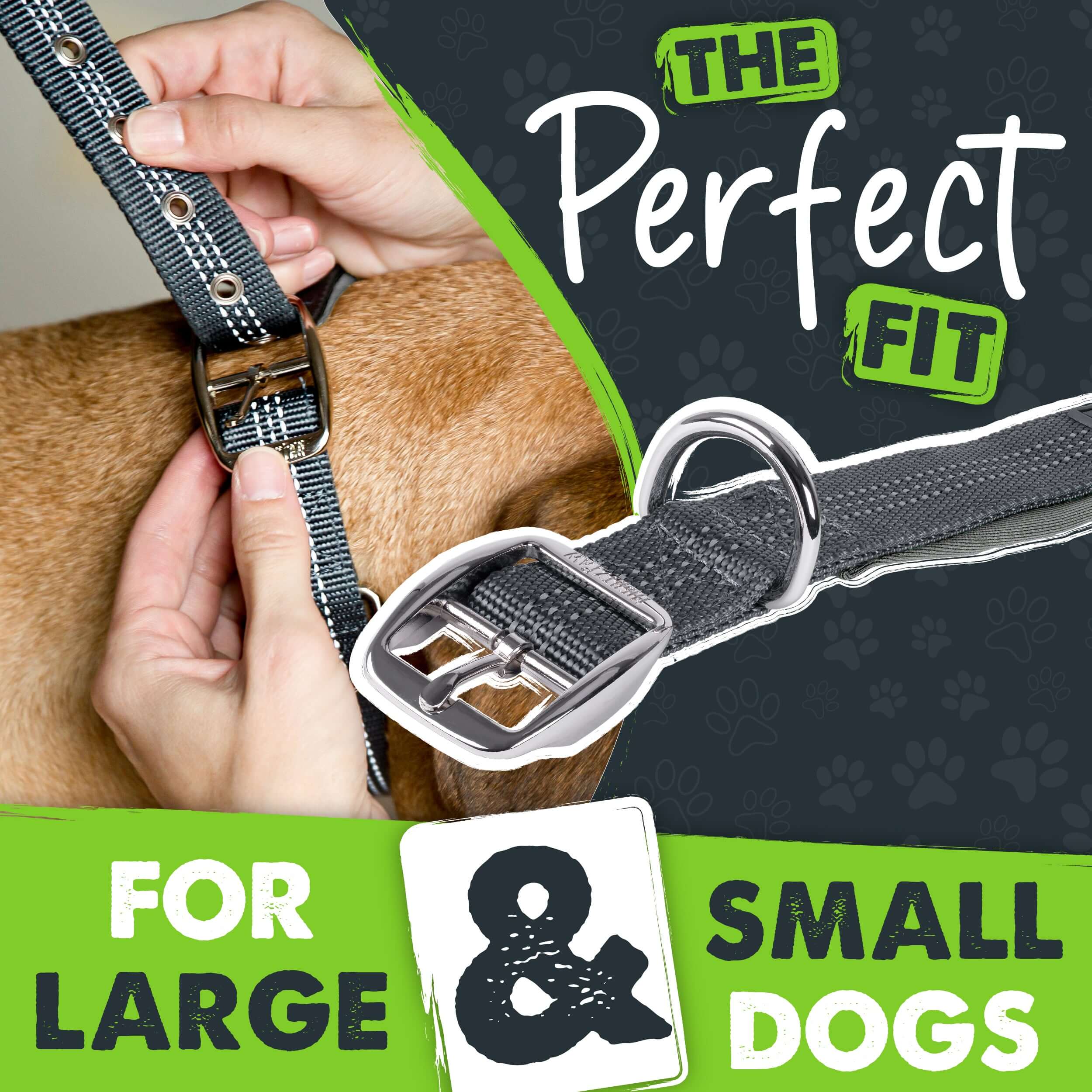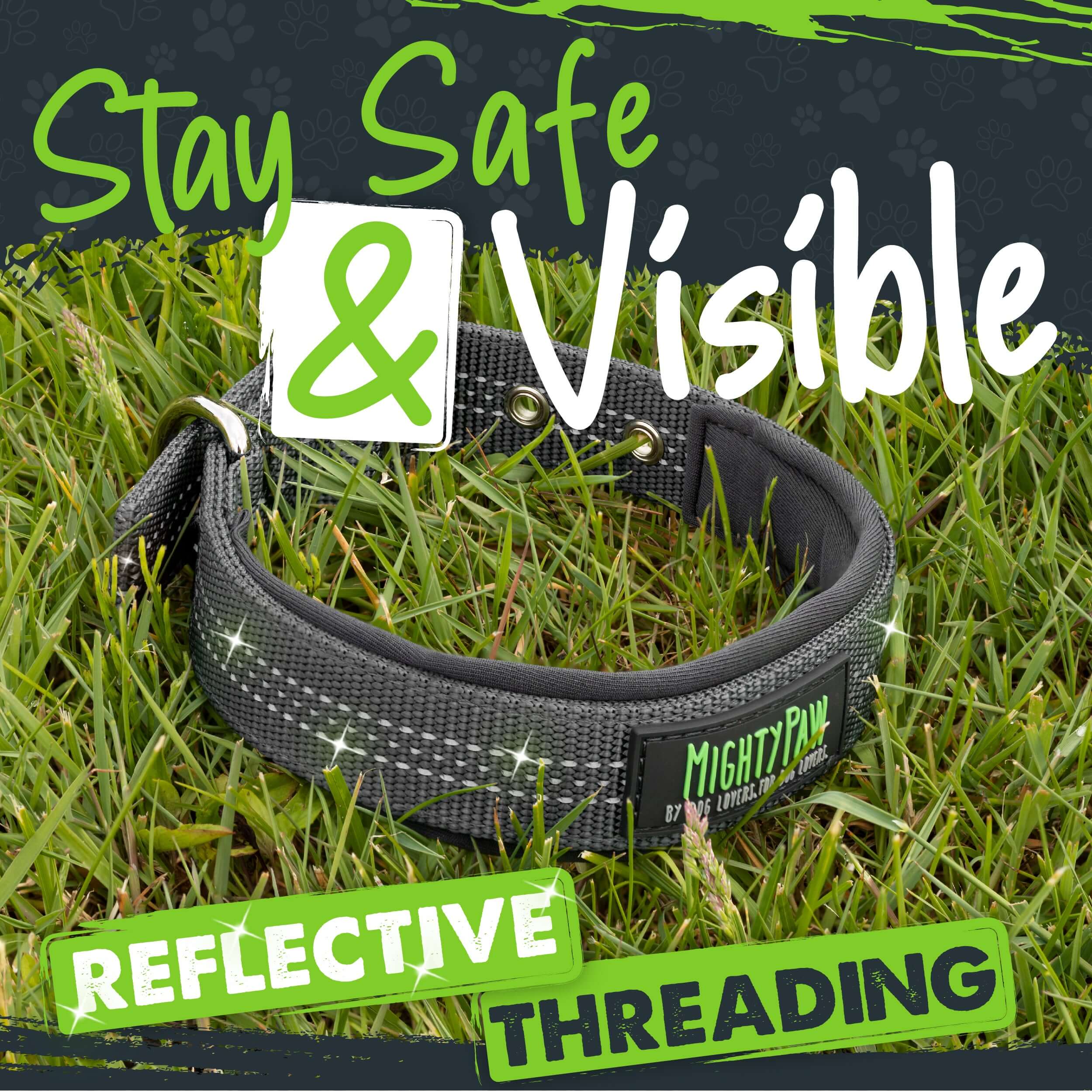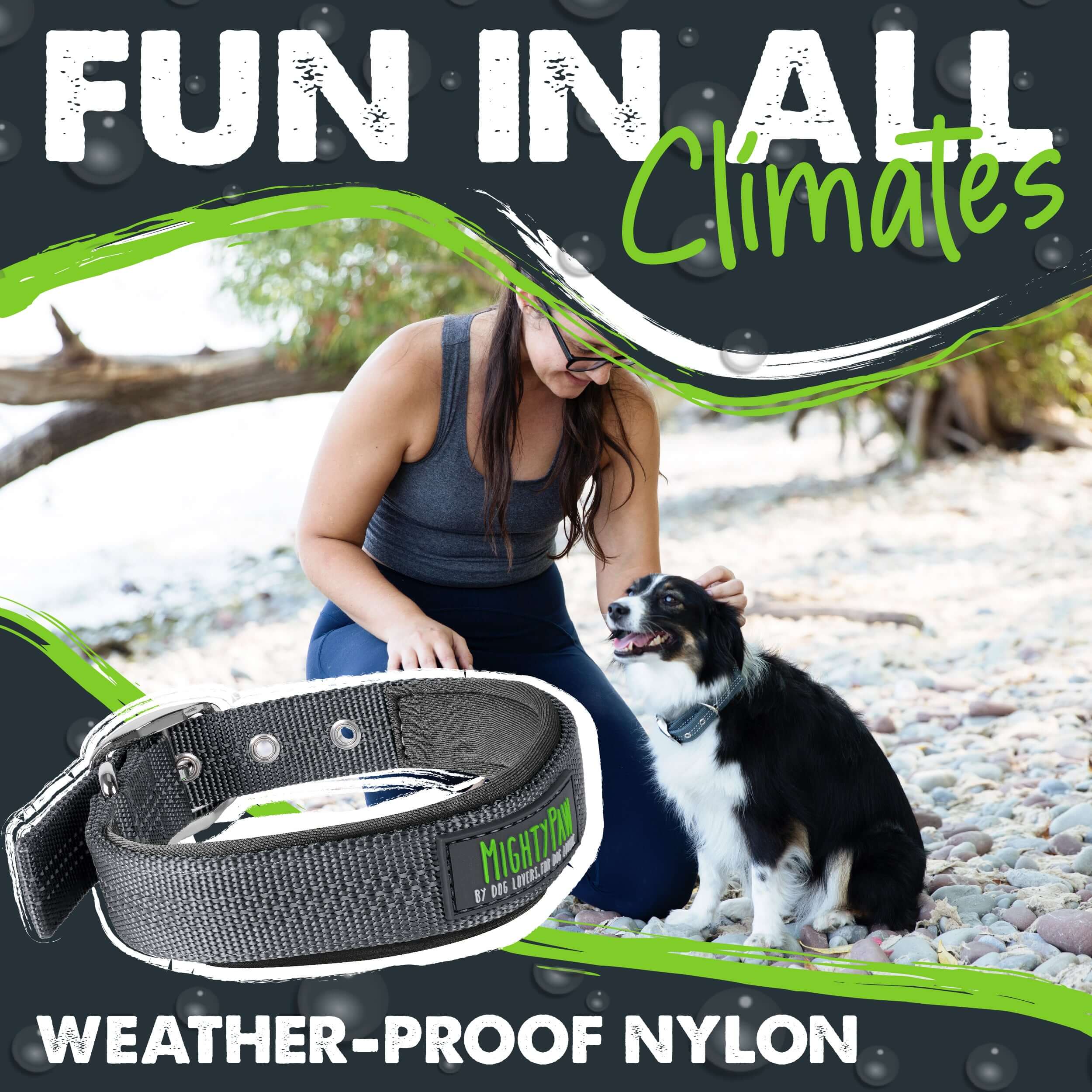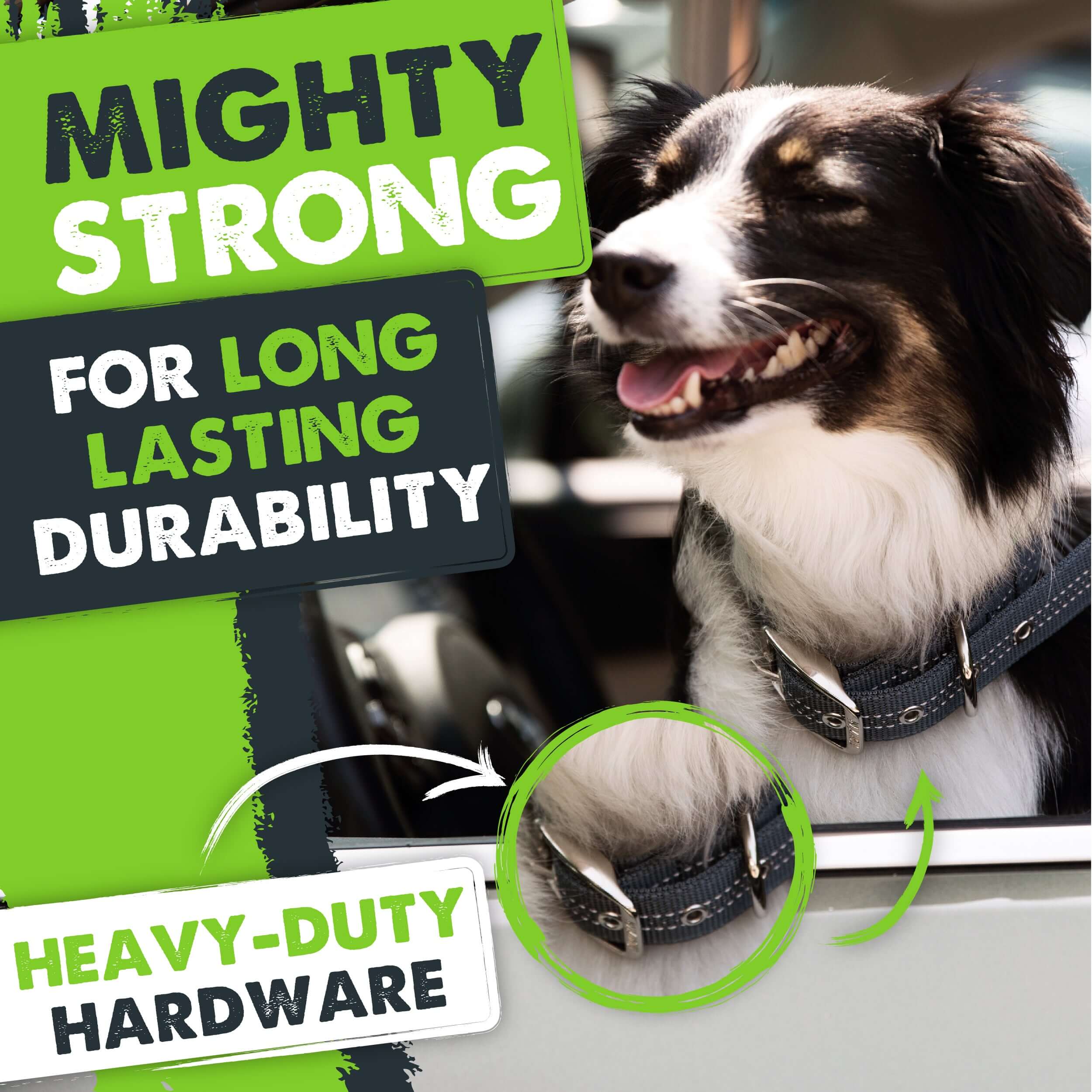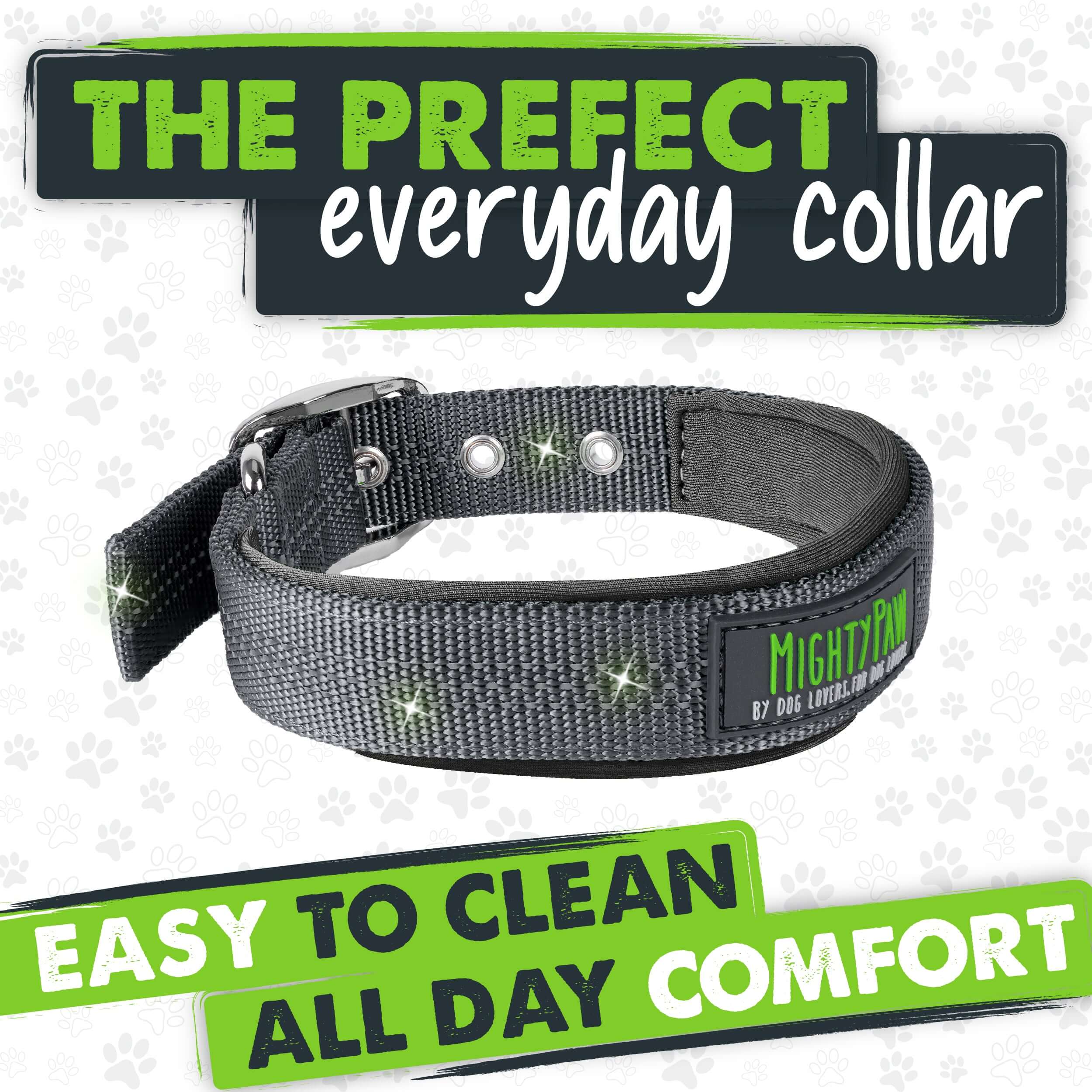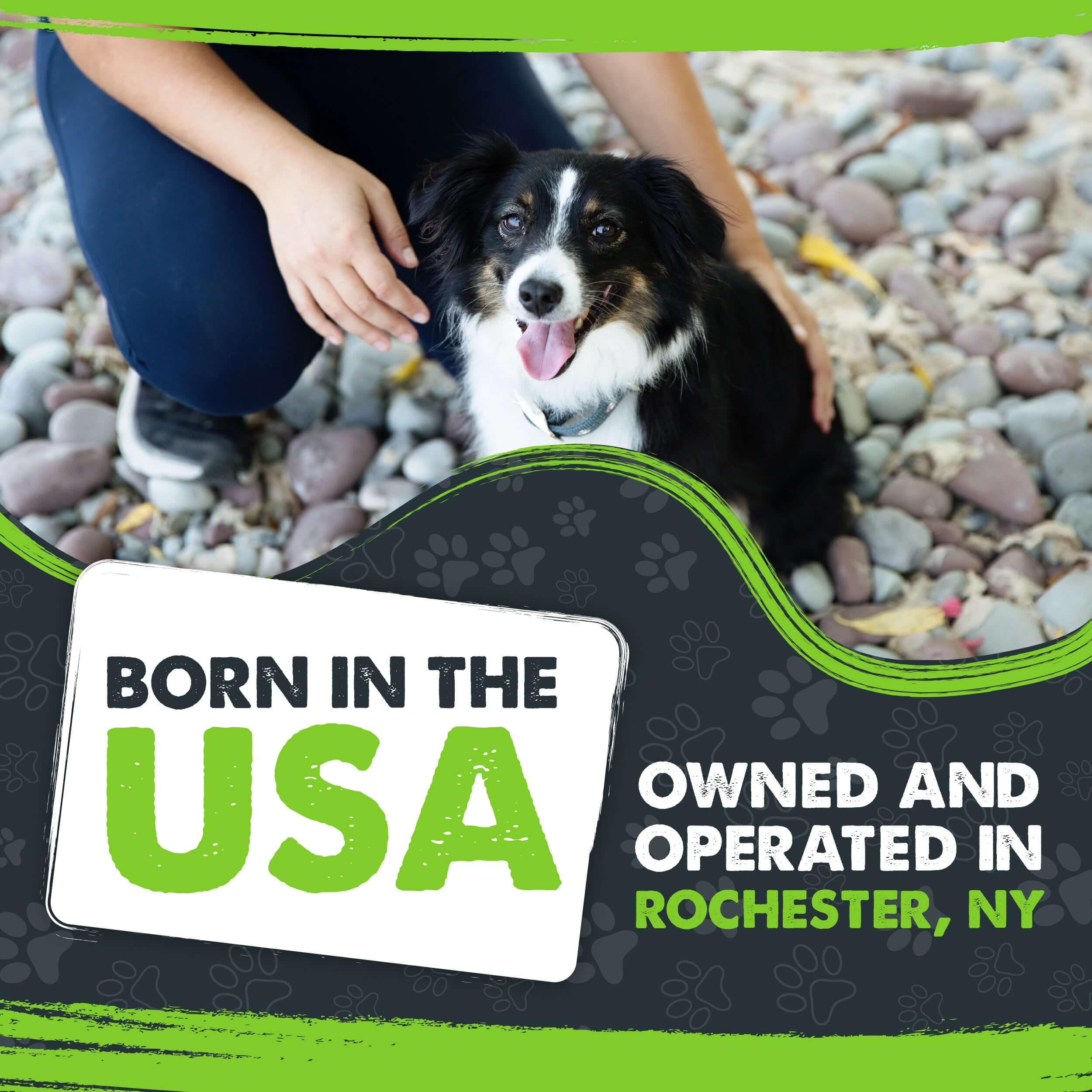 Mighty Paw Sport Collar 2.0
Mighty Paw's adjustable Sport Collar 2.0 is made from premium weatherproof nylon and heavy-duty hardware.
It's great for active dogs of all sizes who love:
Jogging
Running
Swimming
Snow fun
Hiking
Walking
Our increased neoprene padding provides extra cushion and improved traction. We also added reflective stitching that offers improved visibility at night to keep you and your pup safe on your nighttime walks.
Mighty Paw built this collar to function well in all climates and weather conditions so you can have fun with your pup rain or shine! It's easy to clean and dries quickly.
Built to last
Adjustable collar
Heavy-duty hardware
Premium weatherproof nylon
Great for all climates
Easy to clean
Dries quickly
Increased neoprene padding
Extra cushion and improved traction
Reflective stitching for visibility at night
Stylish colors and design
Perfect for active dogs of all sizes
Available in 4 sizes:
Small: 11-15" Neck, 3/4" Width
Medium: 14.5-18.5" Neck, 1" Width
Large: 18-22" Neck, 1" Width
X-Large: 21.5-25.5" Neck, 1" Width
Mighty Paw: By Dog Lovers. For Dog Lovers.
Headquartered in Rochester, NY - we're right here in the USA where we design and test all our gear. Our mission is to build high-quality dog products that enable endless adventures for you and your four-legged family. Whether it's related to nature, training, or travel – we will help build a deeper connection between you and your dog!
The Mighty Paw Difference
Whether you're a dog trainer or an everyday dog owner, we aim to deepen your experience with dogs. As a company, we're out to build life-long relationships through our products with exceptional design, attention to detail, and customer service. Come join the family!
Click 'add to cart' to make activities with your dog easier, more comfortable, and safer… your pup will thank you!