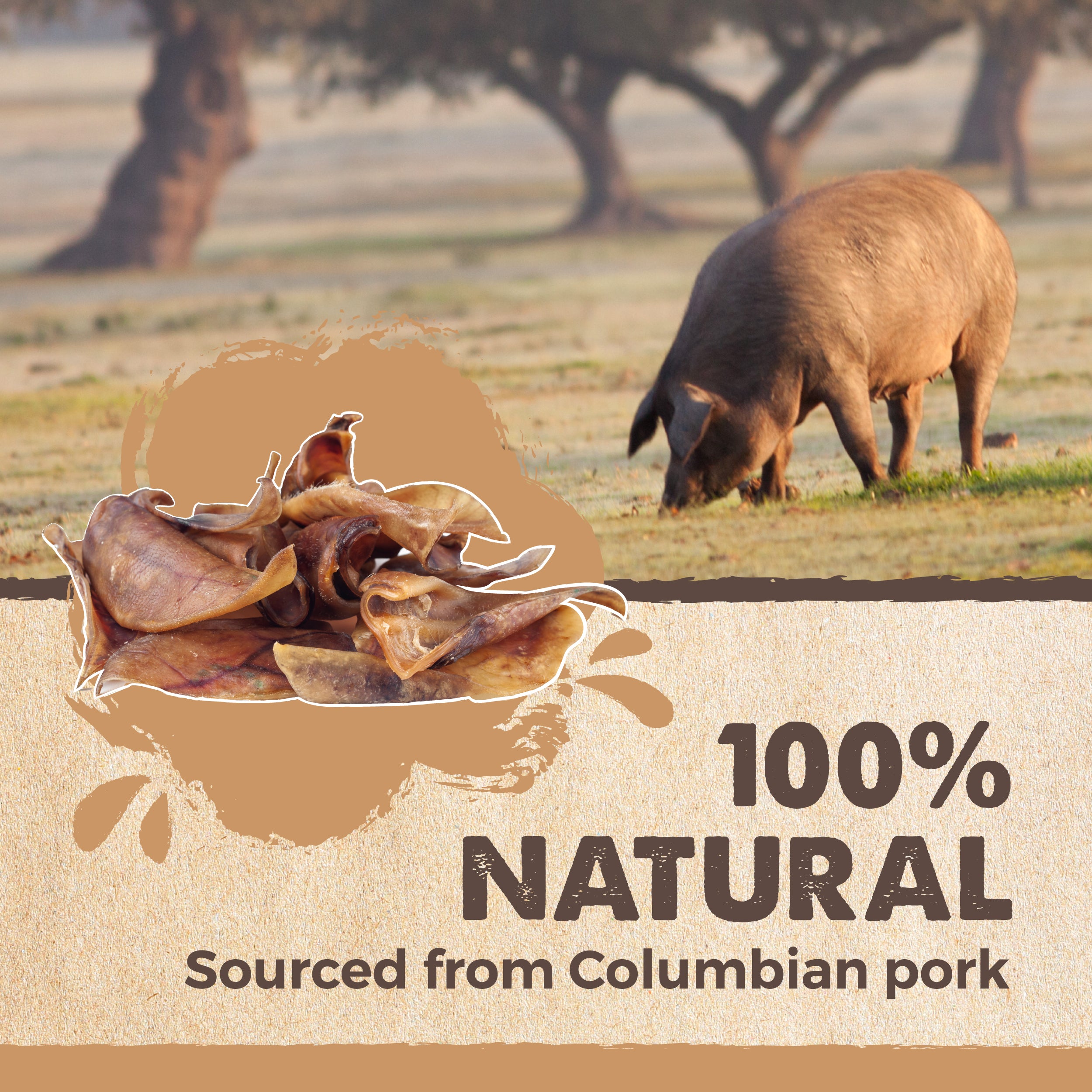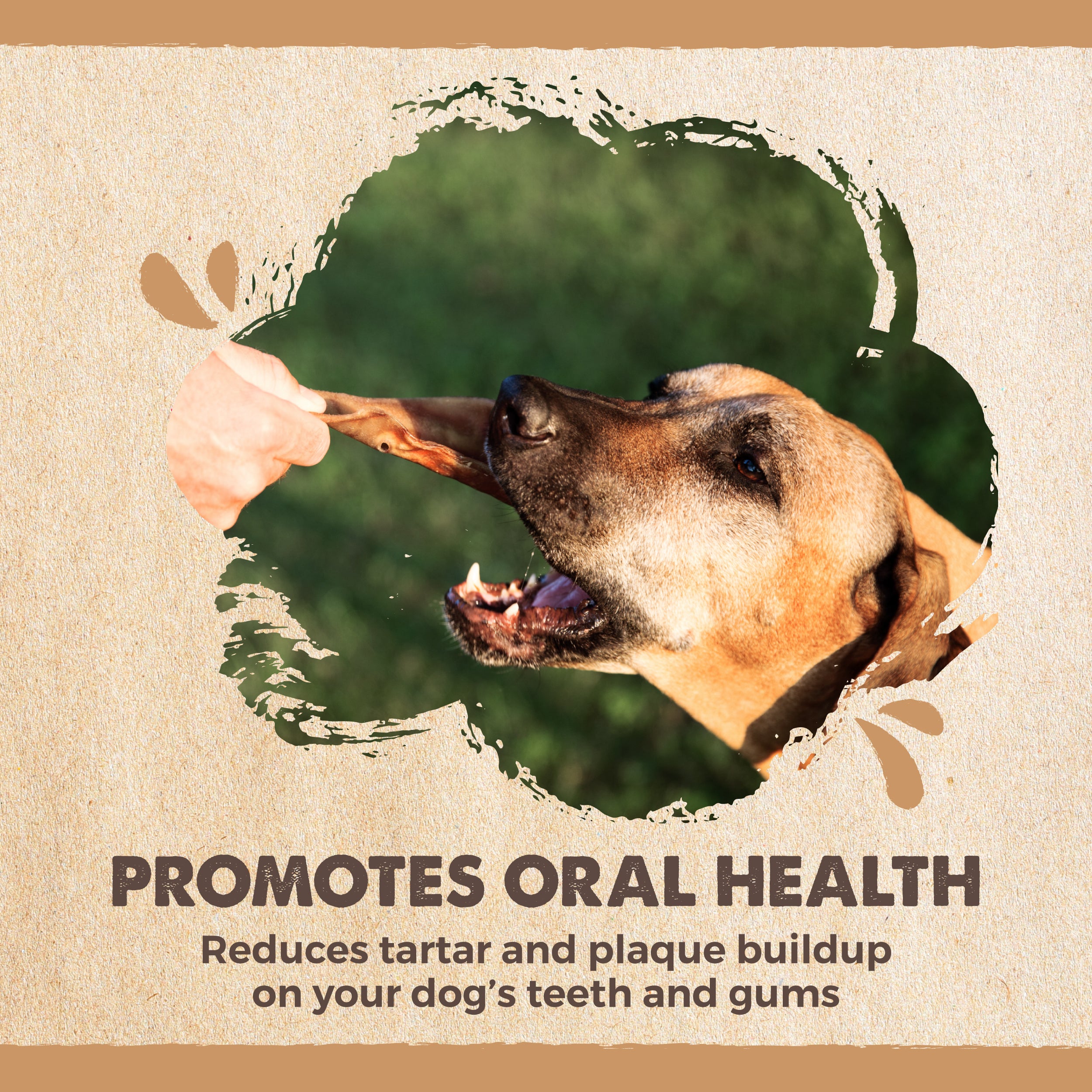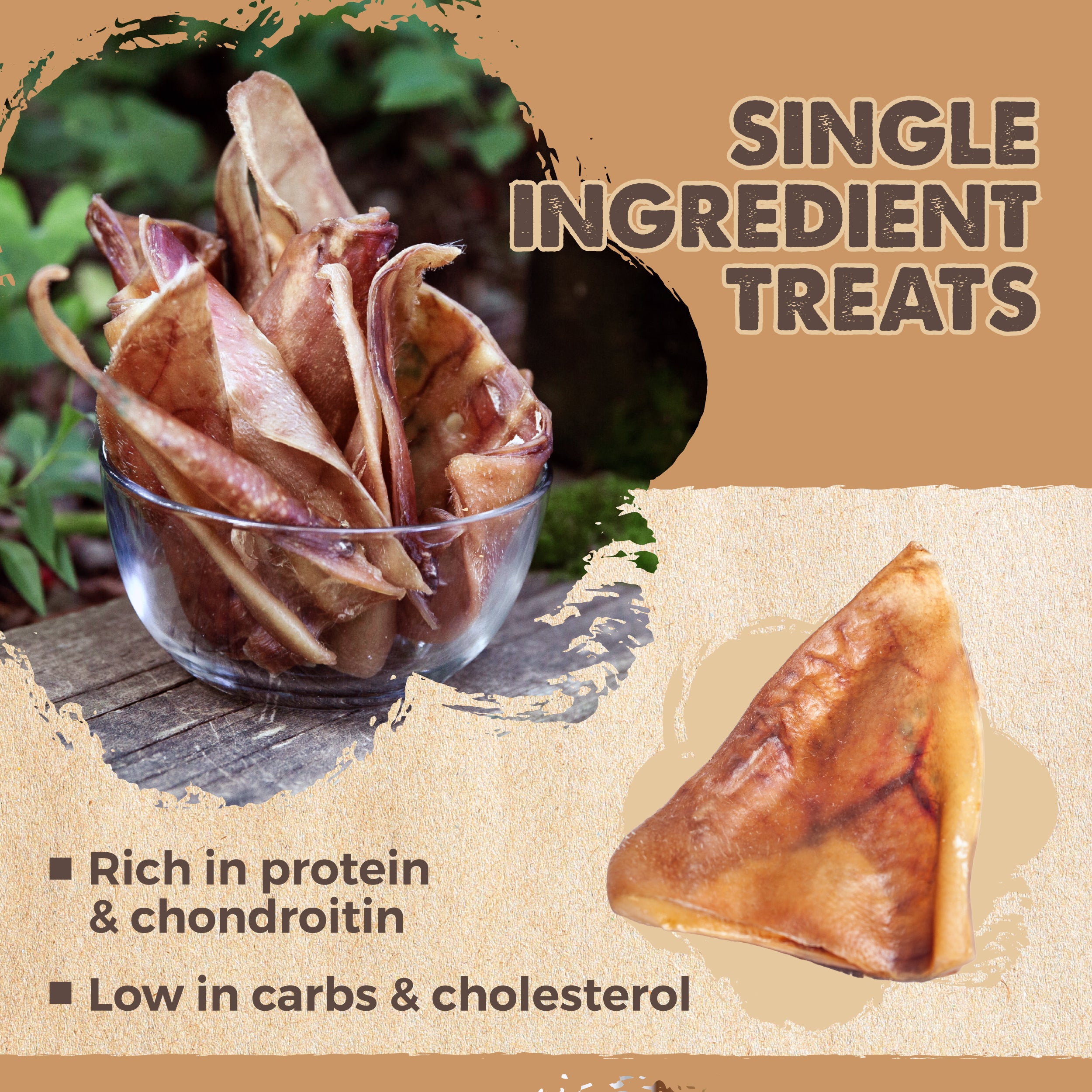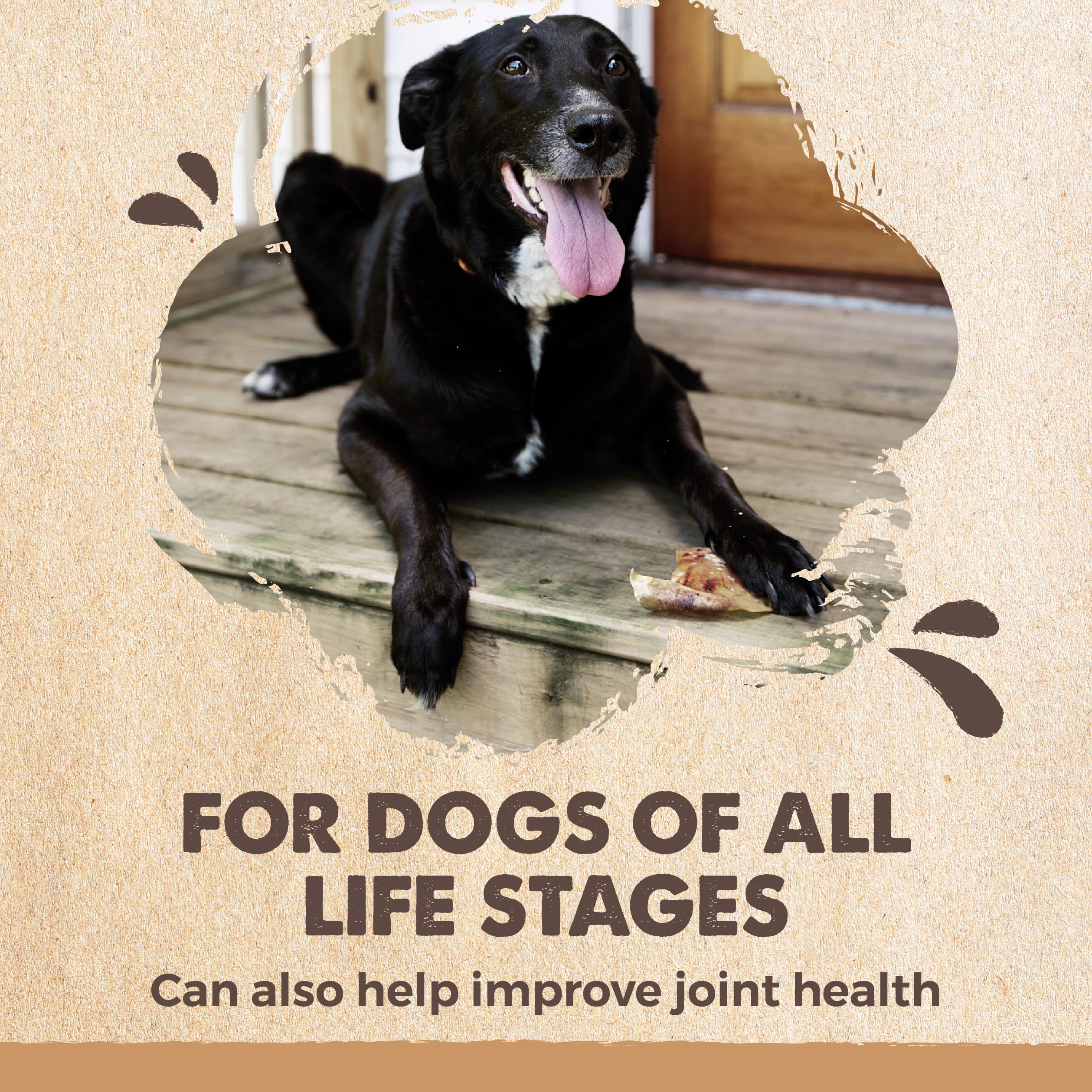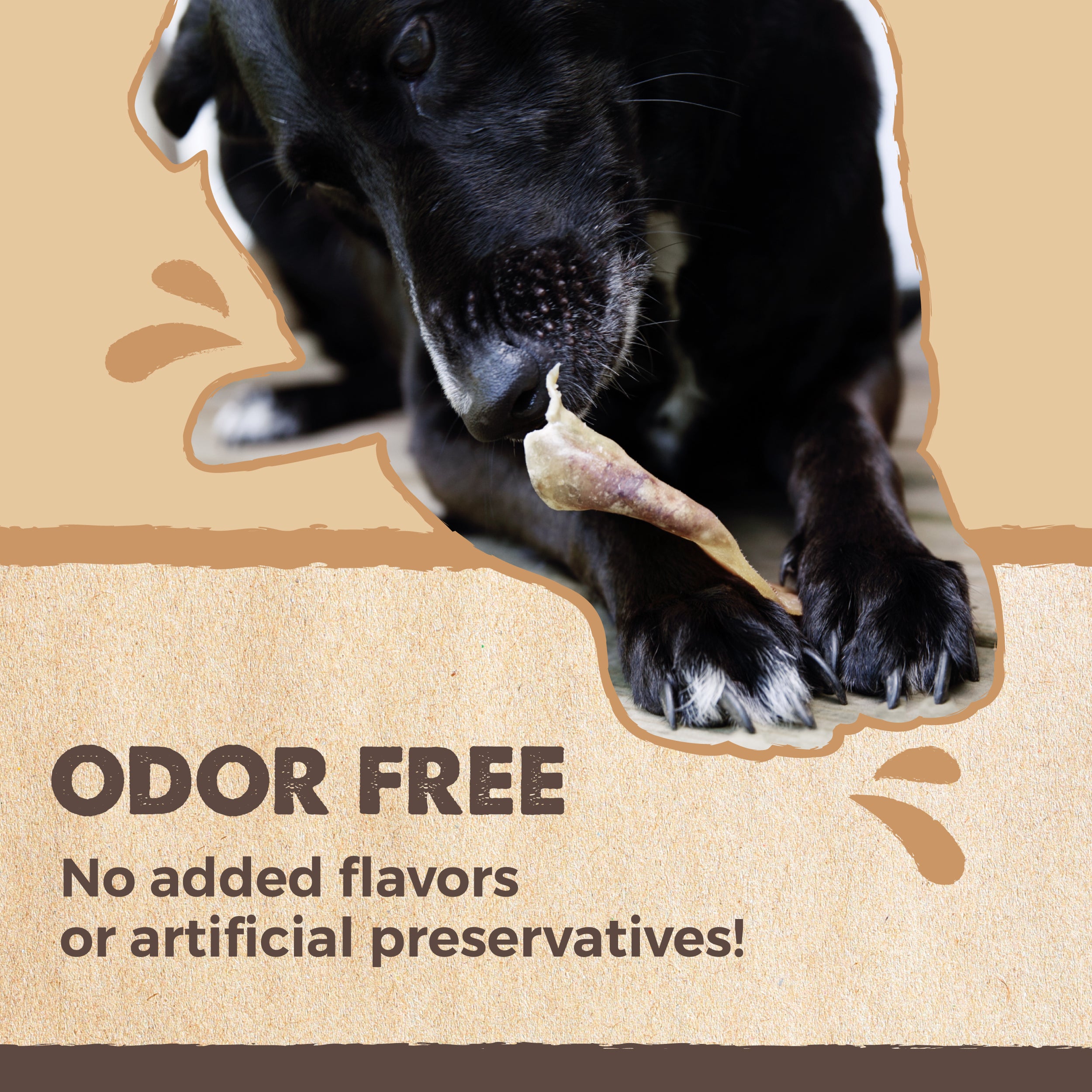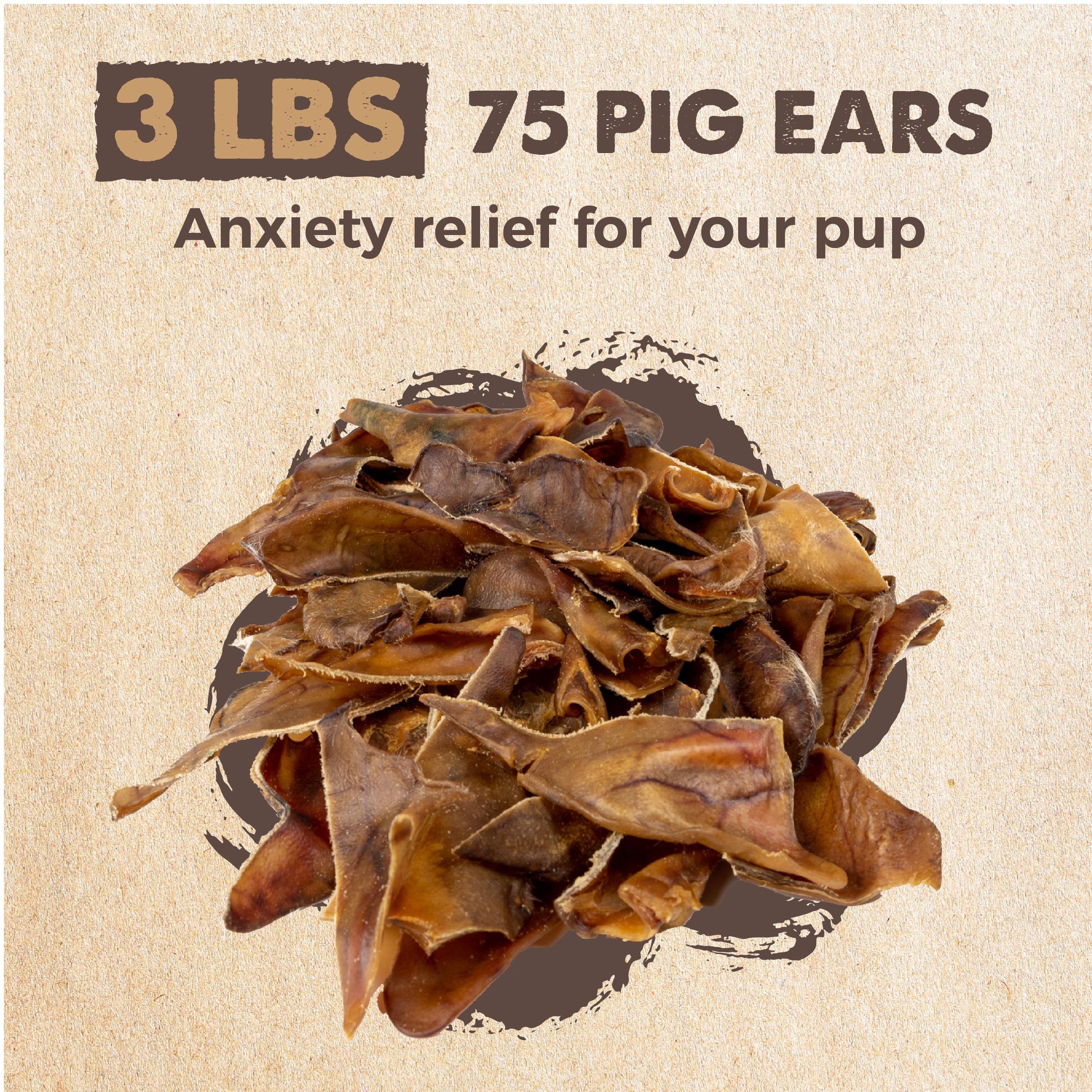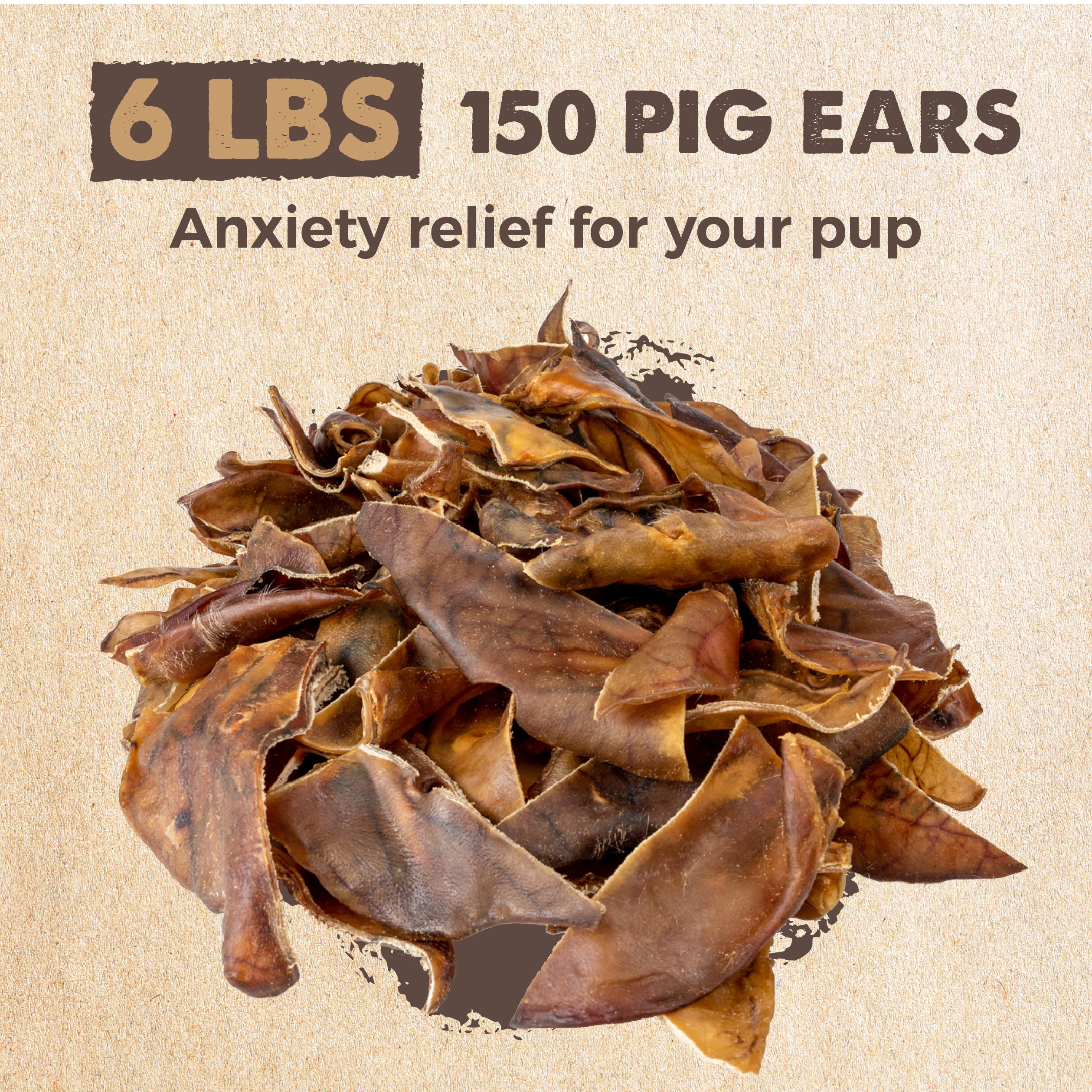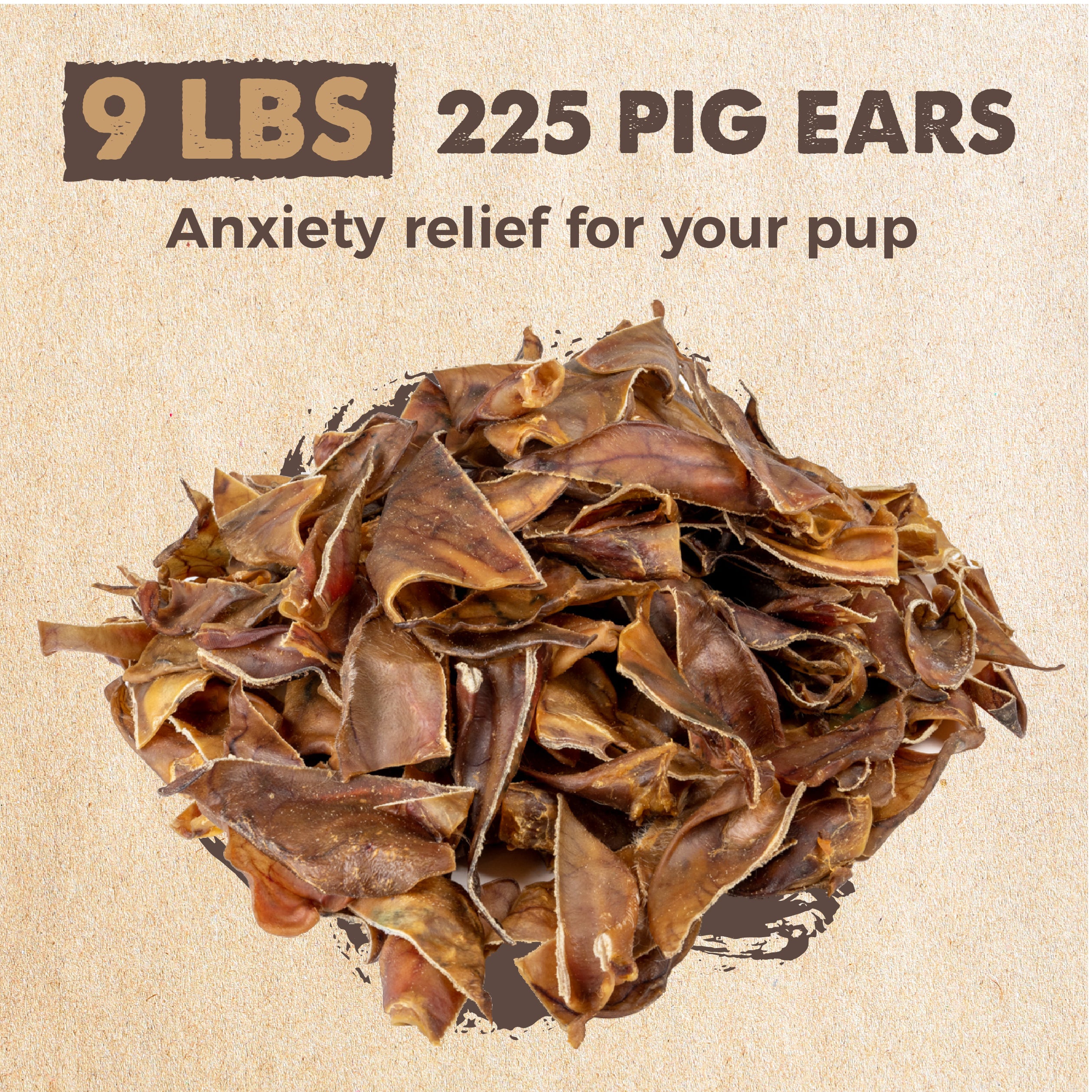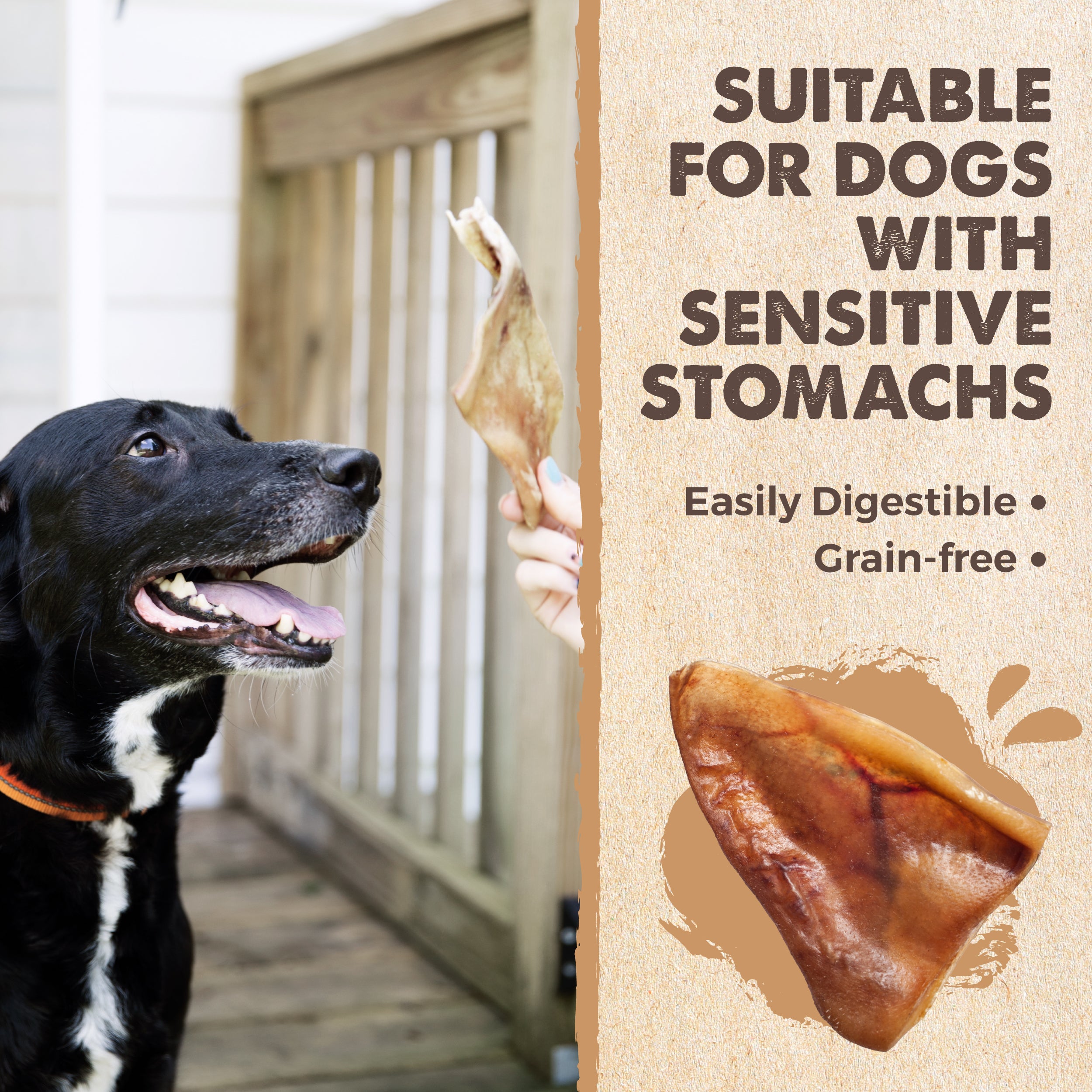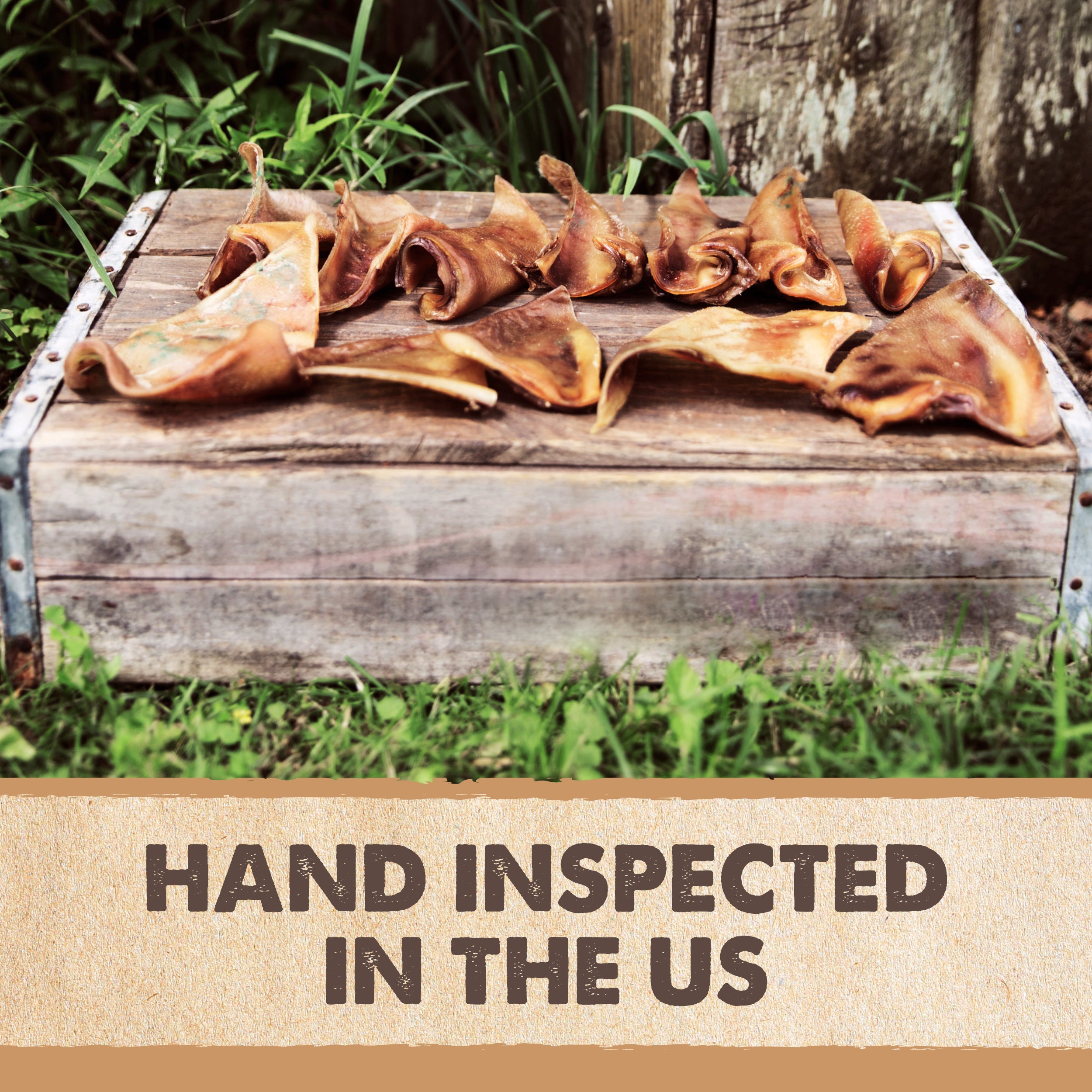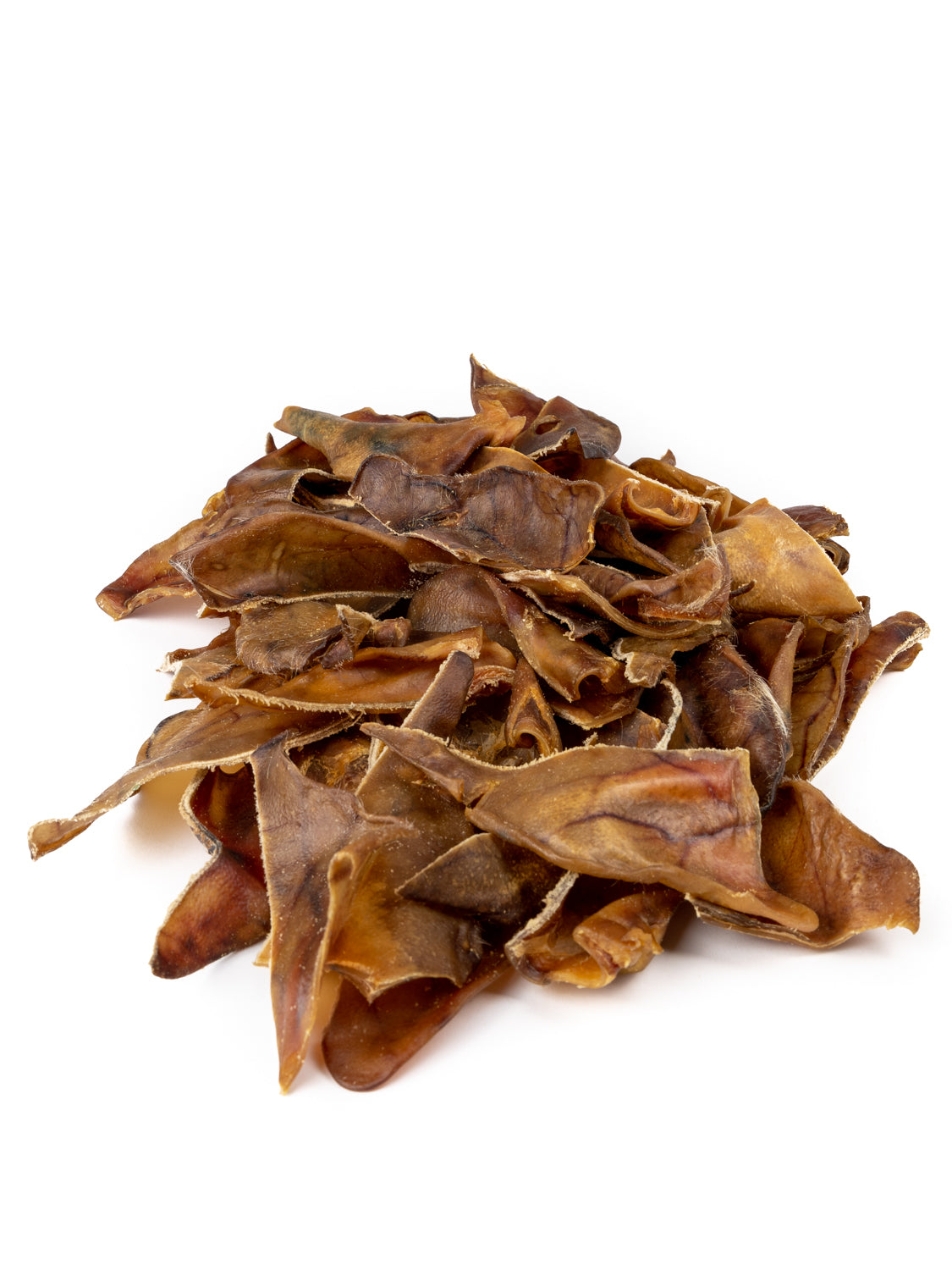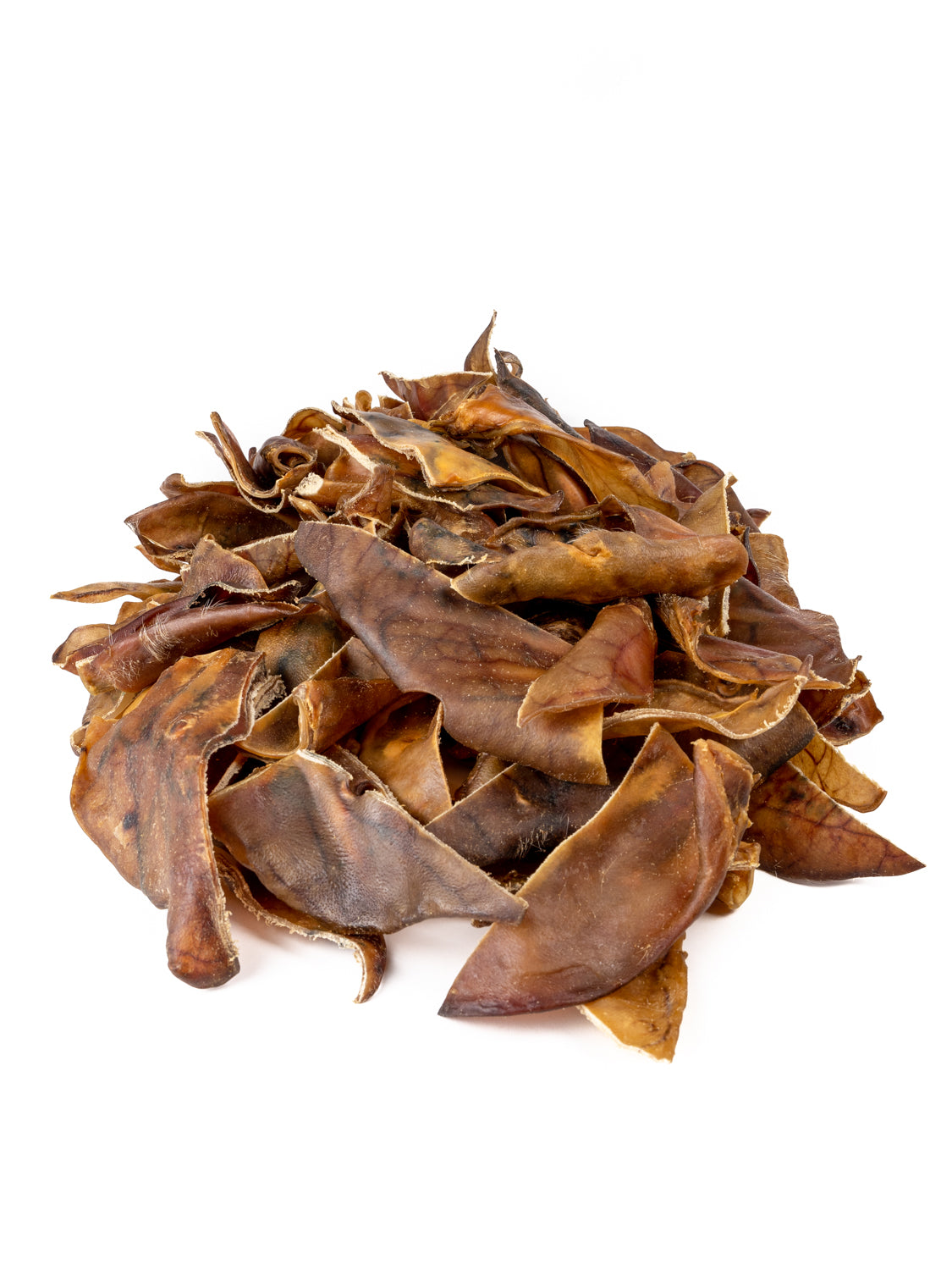 Naturals Half Pig Ears (Bulk Pack)
Half Pig Ear Chews for Dogs (Bulk Pack)
Mighty Paw's All-Natural Half Pig Ears are edible, all-natural dog chews sourced from Columbian pork and are hand-inspected and packaged in our HQ here in Rochester, NY. 
Since chewing is a natural dog behavior and offers boredom and anxiety relief, our bulk half pig ears are available as 3, 6 or 9lb orders and measure 6" in length on average.
That size is great for dogs of all life stages and is perfect for multiple dog households. Of course single pups will appreciate your stocking up, too! 
The odor-free pork dog chews are made with one single ingredient only - pork ear - and don't contain any added flavors or artificial preservatives! That makes these dog chews fully digestible, grain-free, gluten-free, chemical-free, mess-free, and - most importantly - guilt-free! 
They're naturally rich in protein & chondroitin and low in carbs & cholesterol. That makes them great for your dog's dental and joint health. 
Additionally, our pork dog chews are a healthy alternative to bleached rawhide dog chews. They're perfect for dogs with sensitive stomachs and chicken, lamb, beef, fish and grain allergies.
Last but not least, our half pig's ear dog chews soften with exposure to your dog's saliva, encouraging chewing and reducing tartar and plaque buildup.
Choose between:
3lb (~75 pieces)
6lb (~150 pieces)
9lb (~225 pieces)
Features & Benefits:
6" long

For dogs of all life stages

100% all-natural

Fully digestible

Single-ingredient treat

Offers boredom & anxiety relief 

Rich in protein & chondroitin

Promotes oral & joint health 

Grain-free

Chemical- & preservative-free

Mess-free

No added flavors

Great for dogs with chicken, beef, lamb, fish & grain allergies

Sourced in Columbia

Hand-inspected & packaged in the US
Mighty Paw: By Dog Lovers. For Dog Lovers.
Headquartered in Rochester, NY - it's right here in the USA where we test, hand-inspect and package our half pig ears and other dog chews. Our mission is to provide high-quality treats that deepen the connection between you and your dog, and that keep your four-legged family entertained and safe.
Click 'add to cart' to battle doggie boredom with safe dog chews… your pup will thank you!