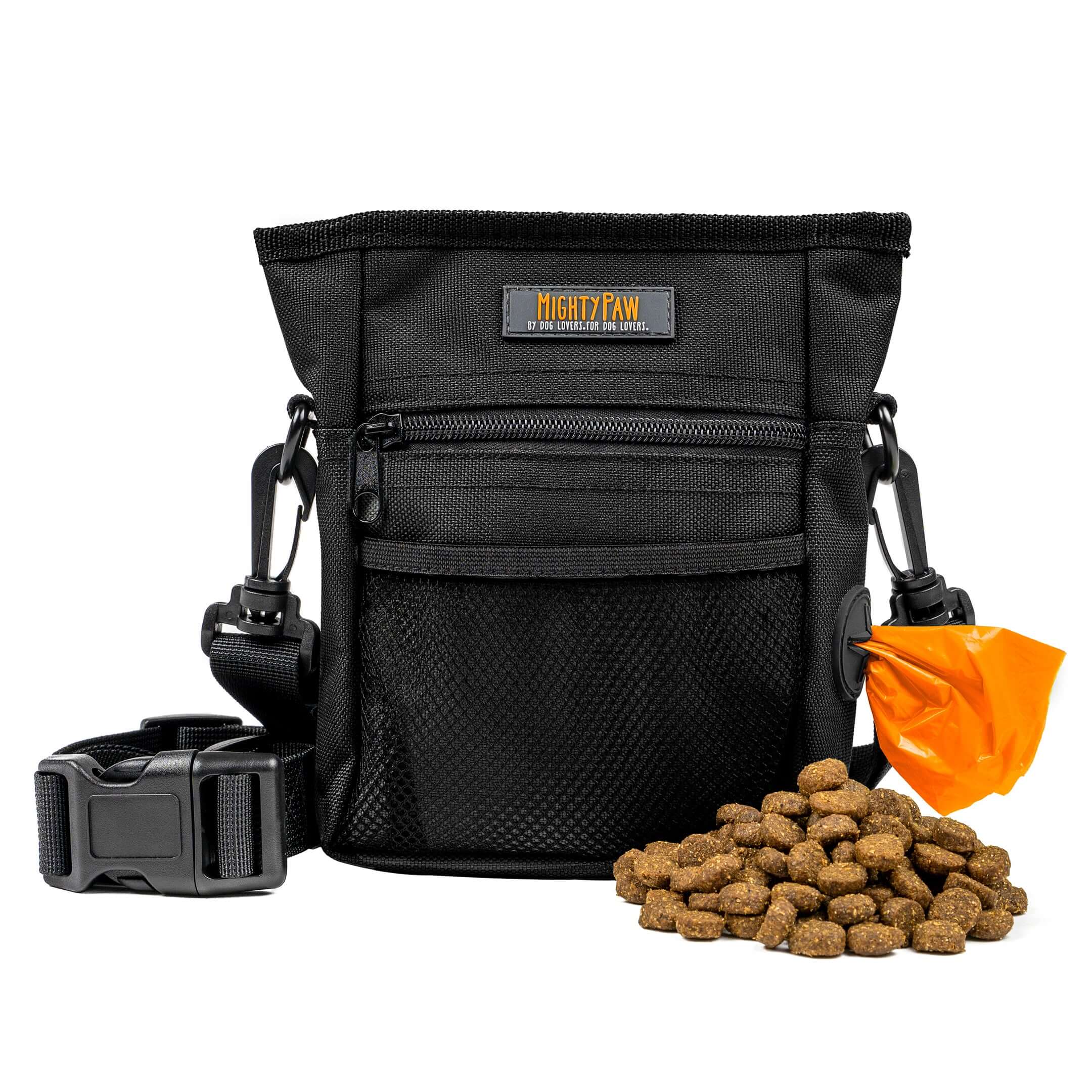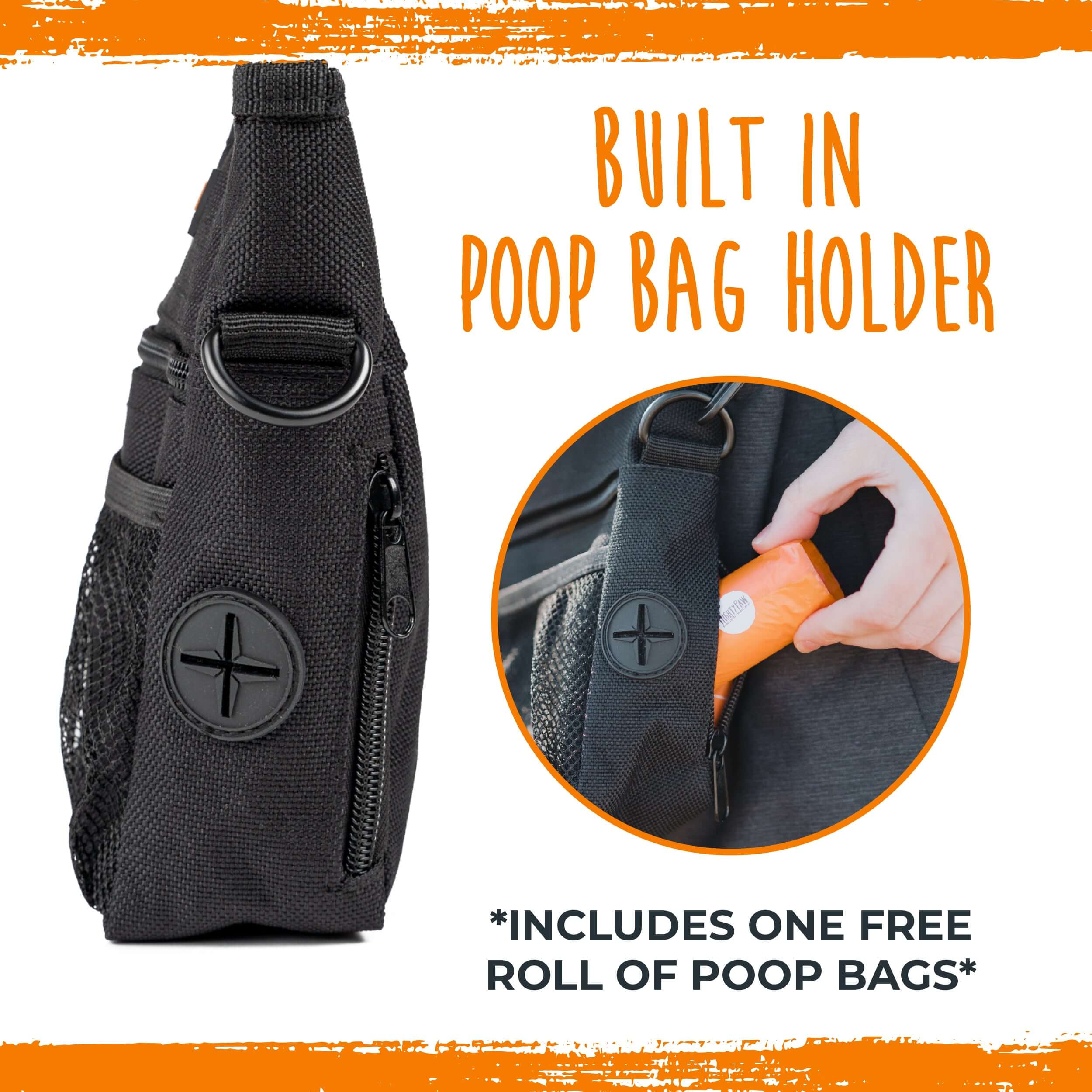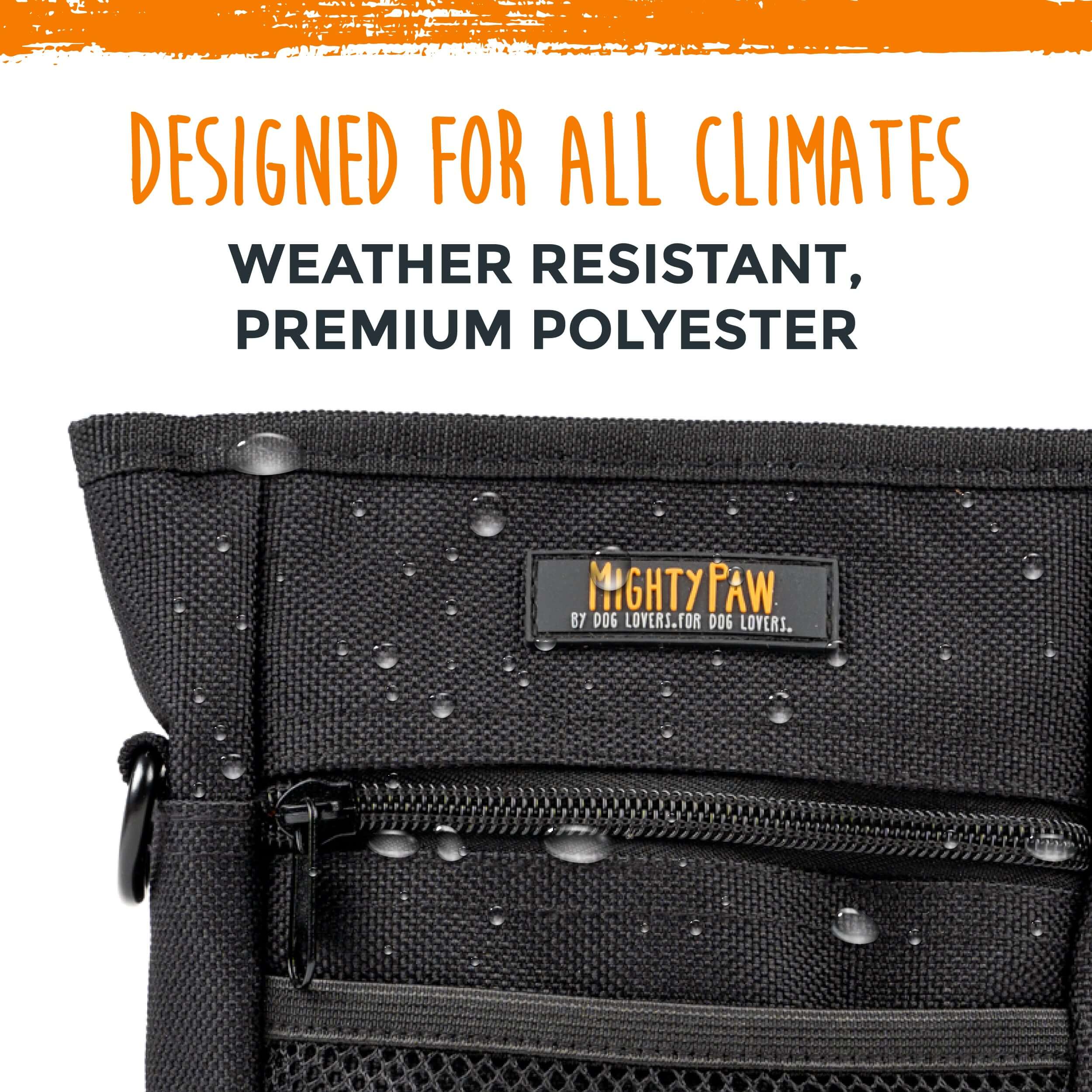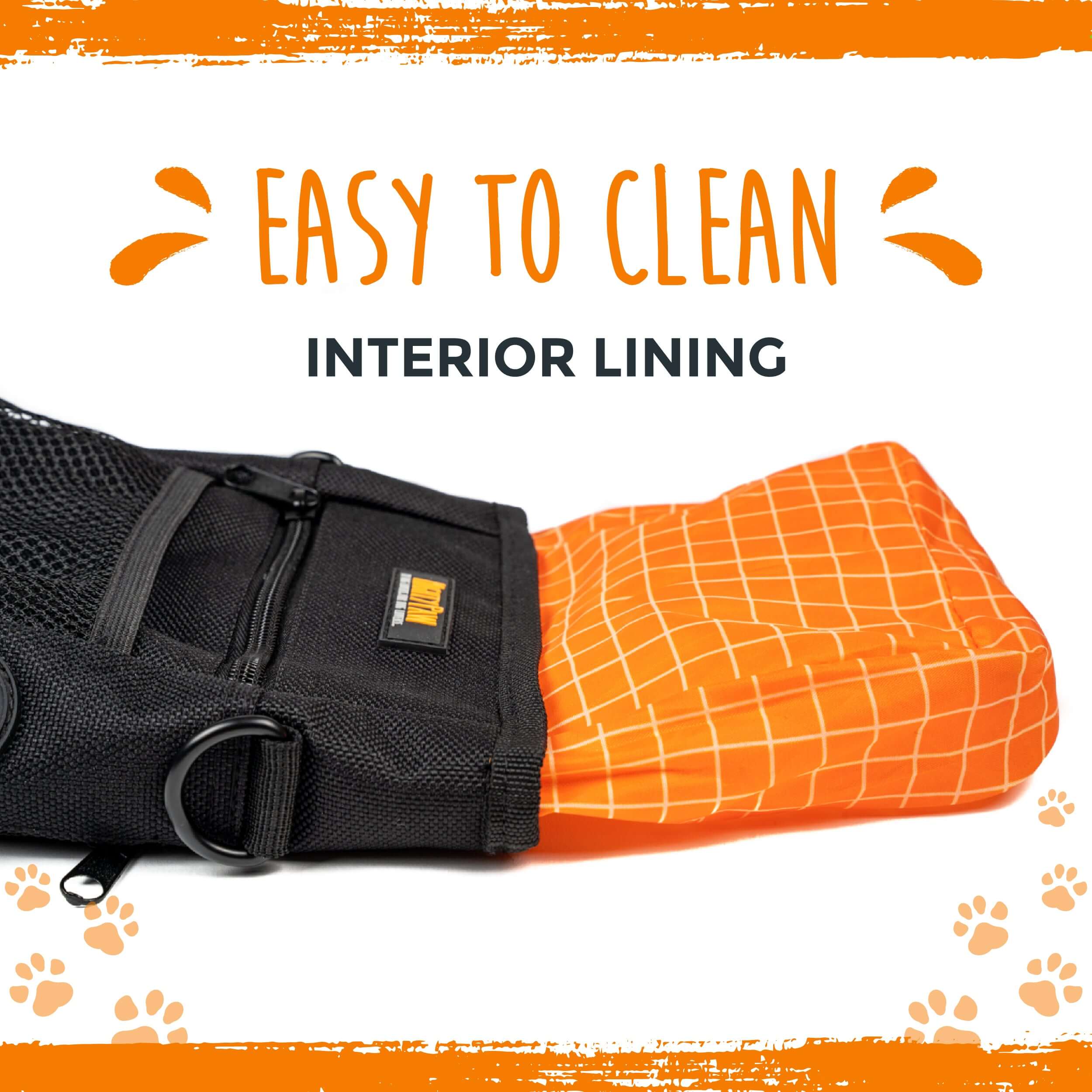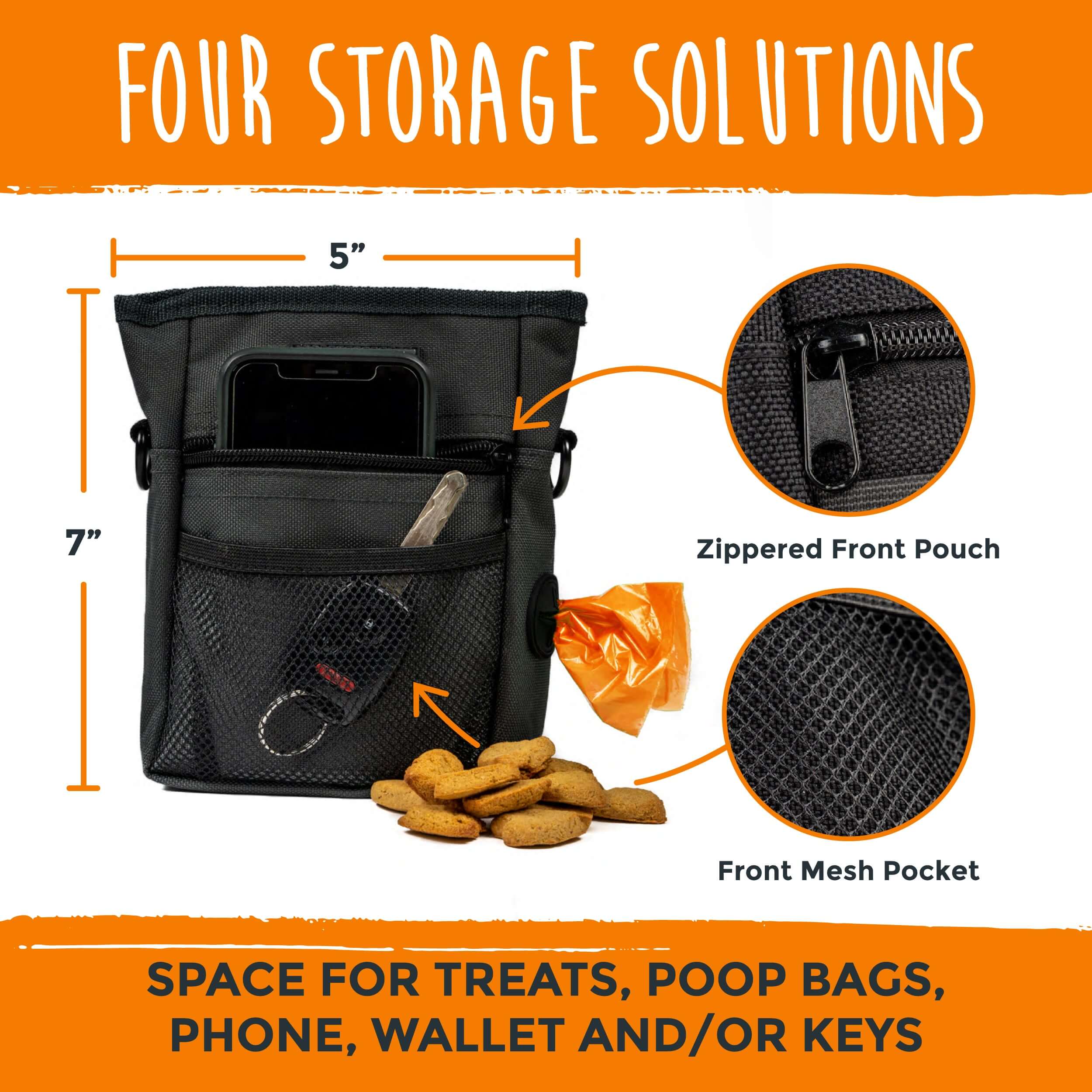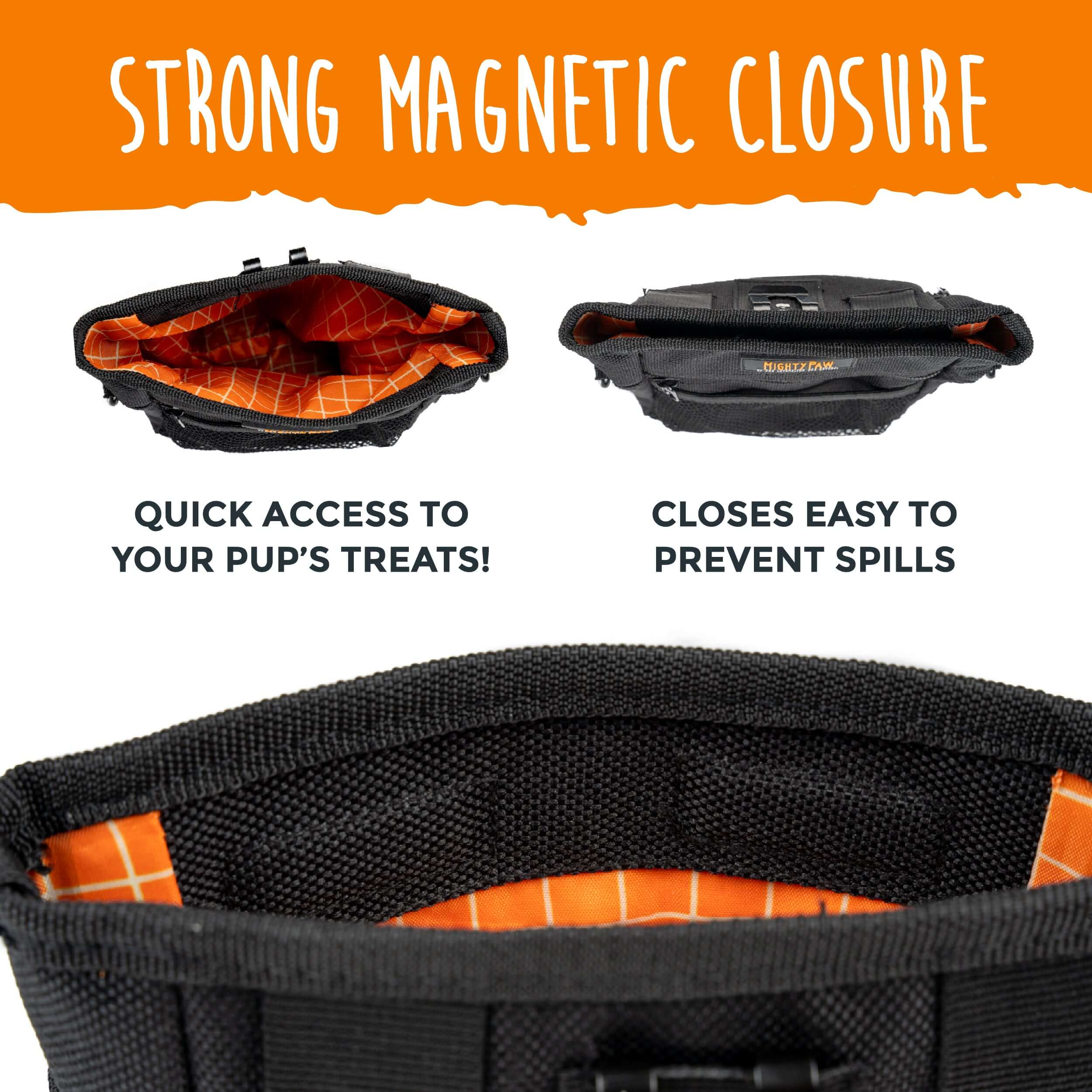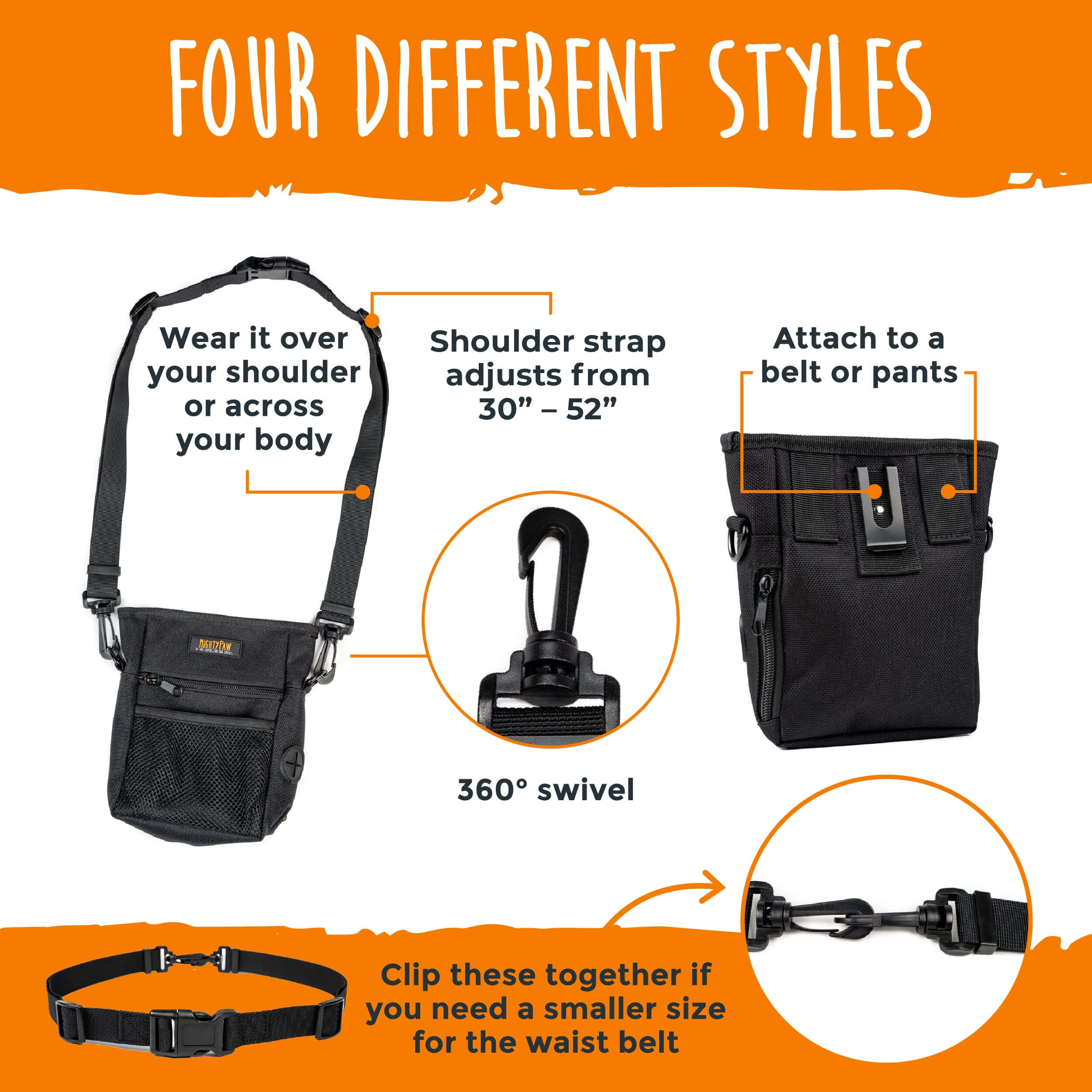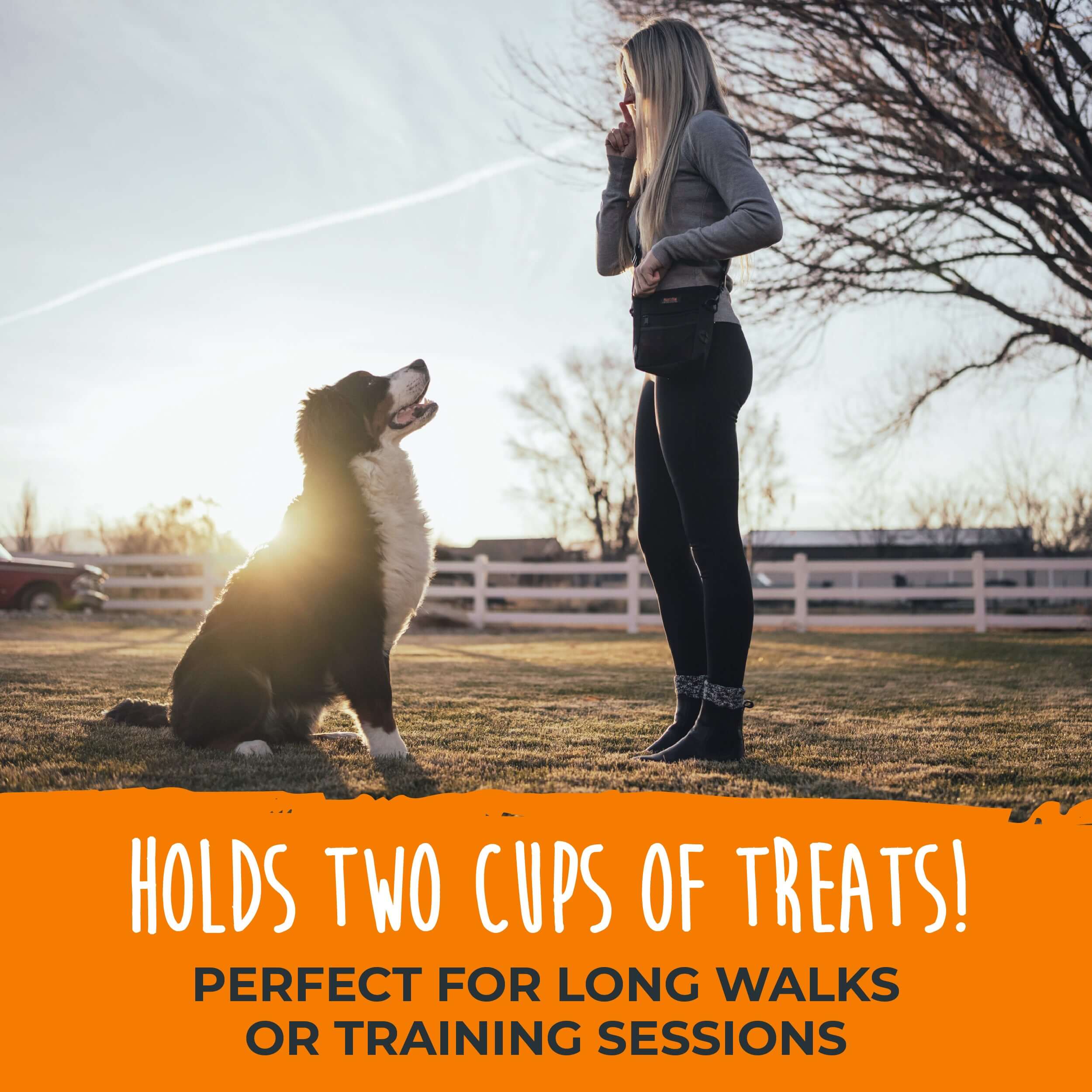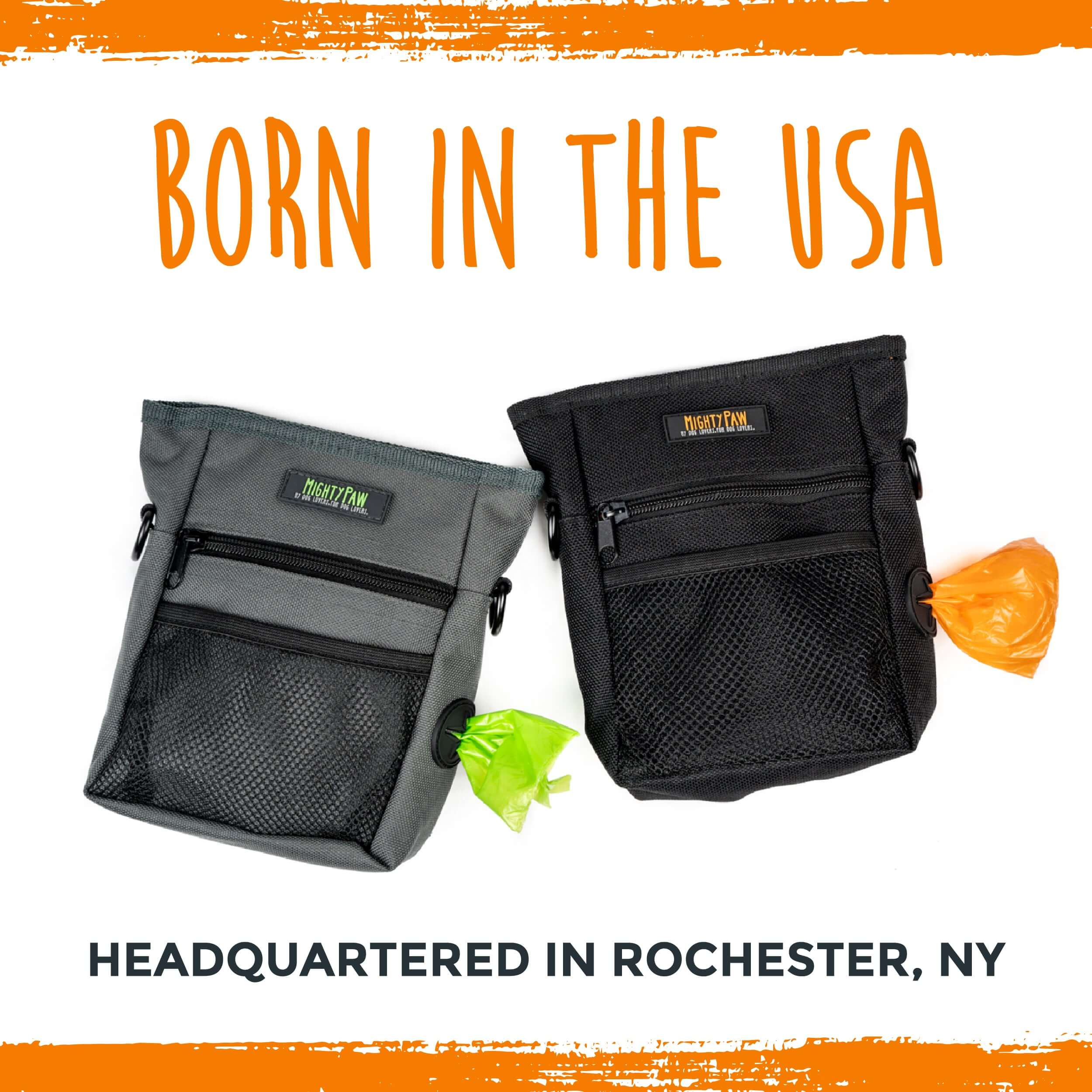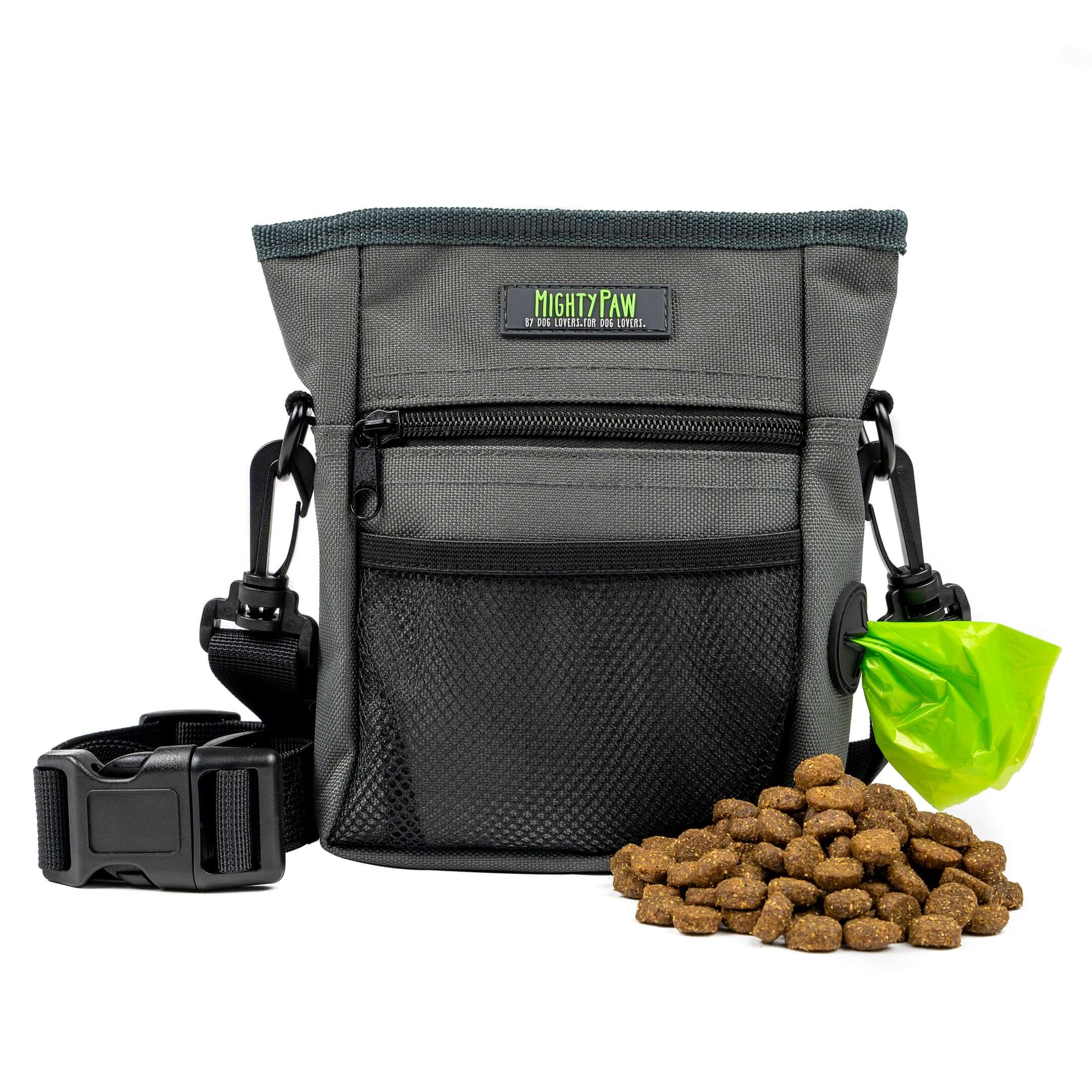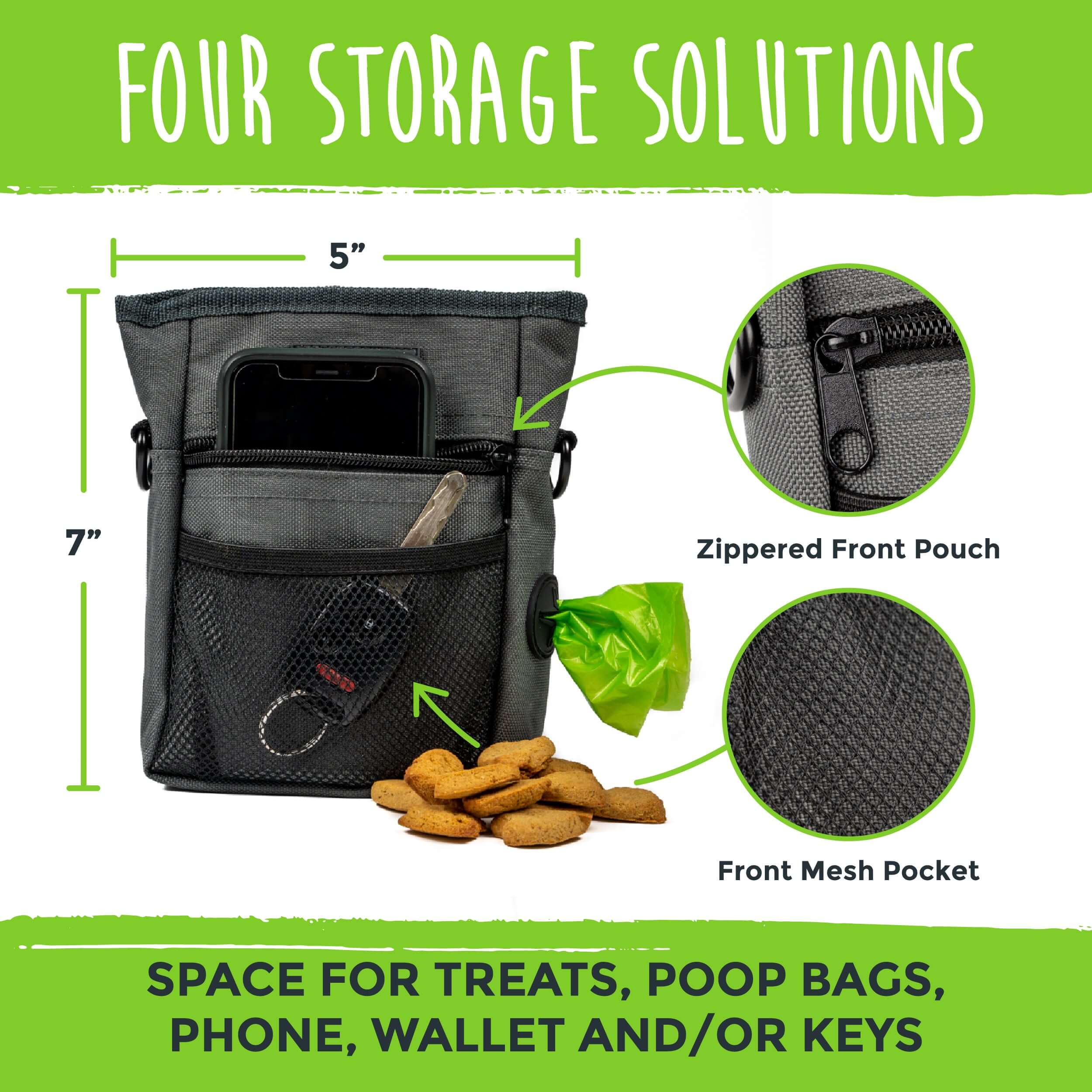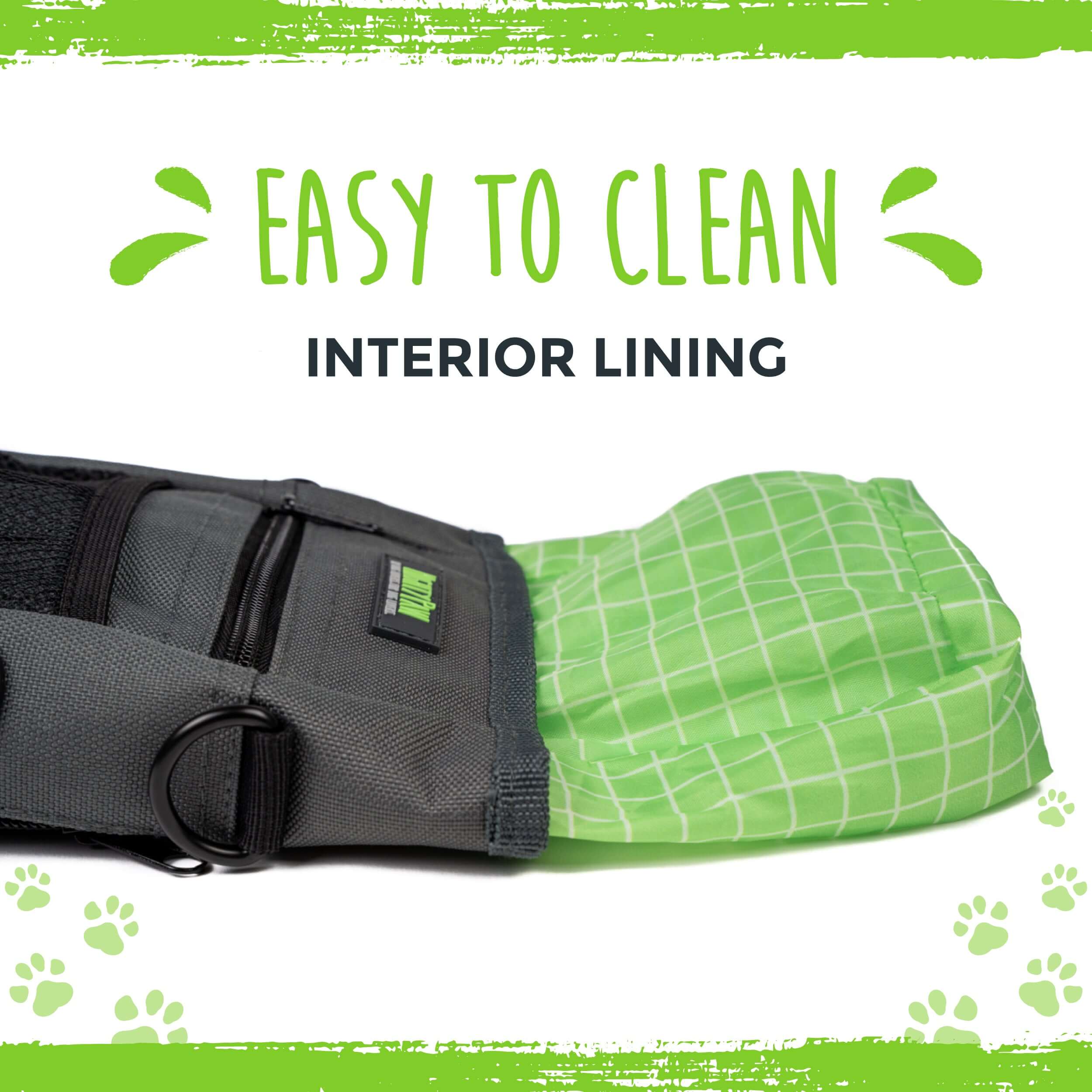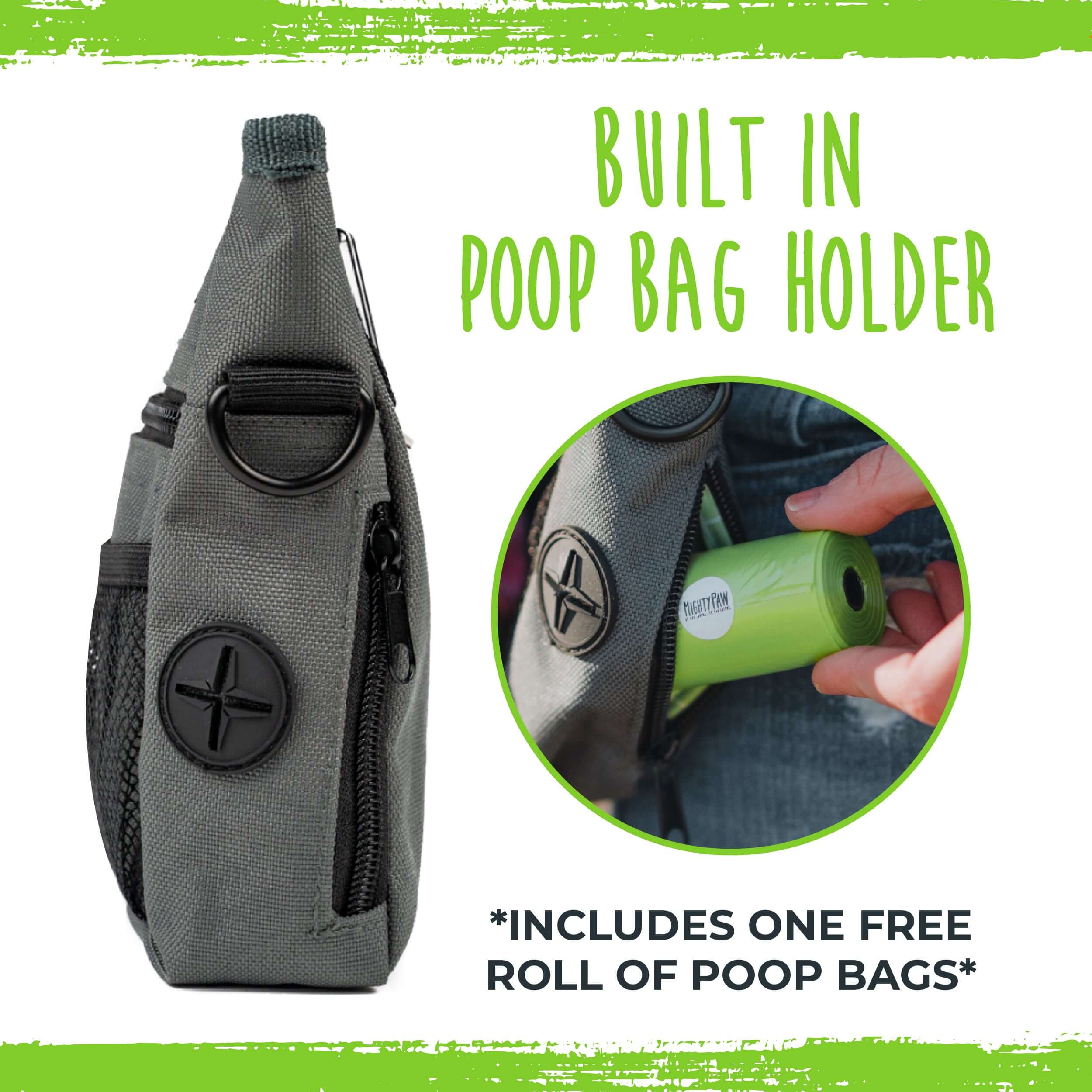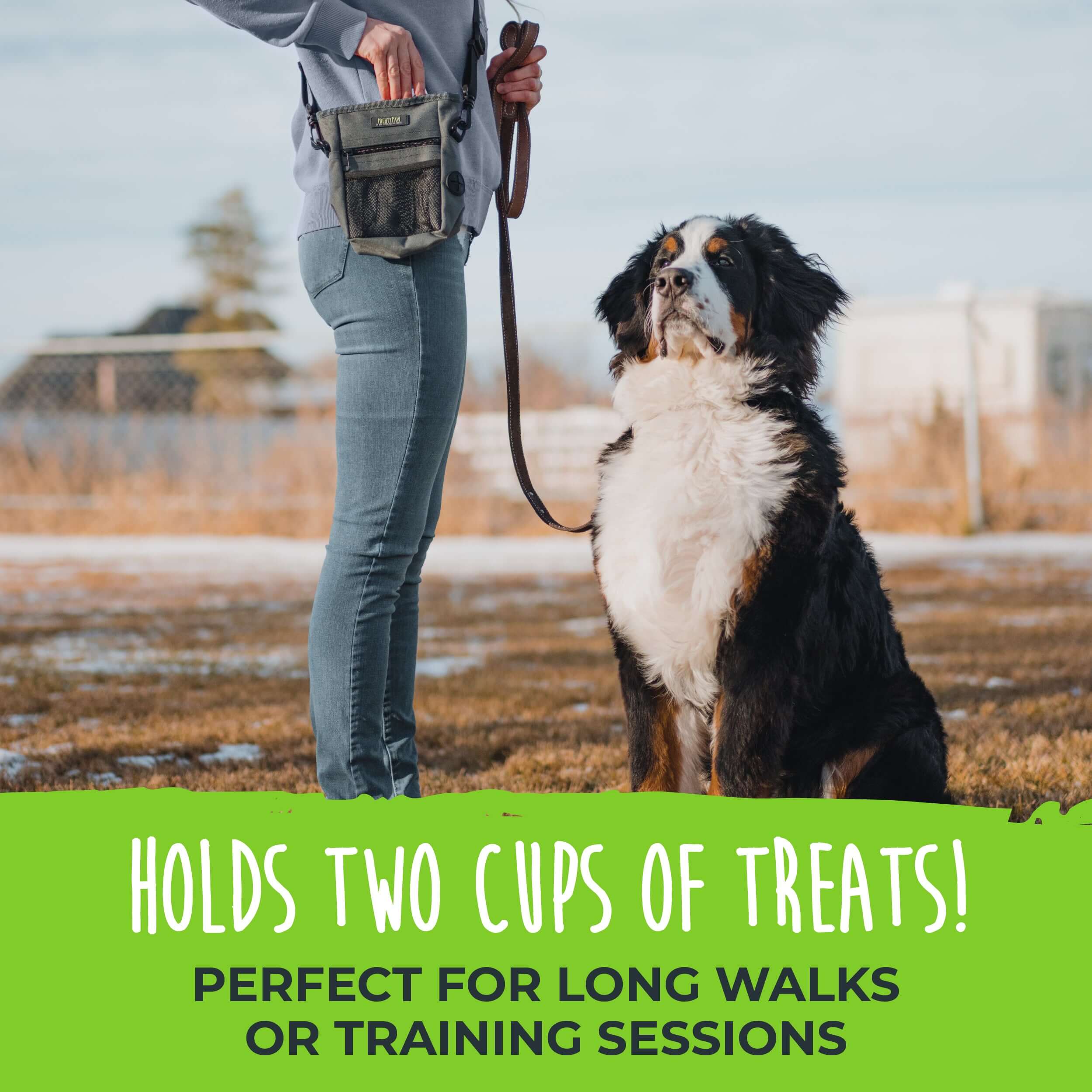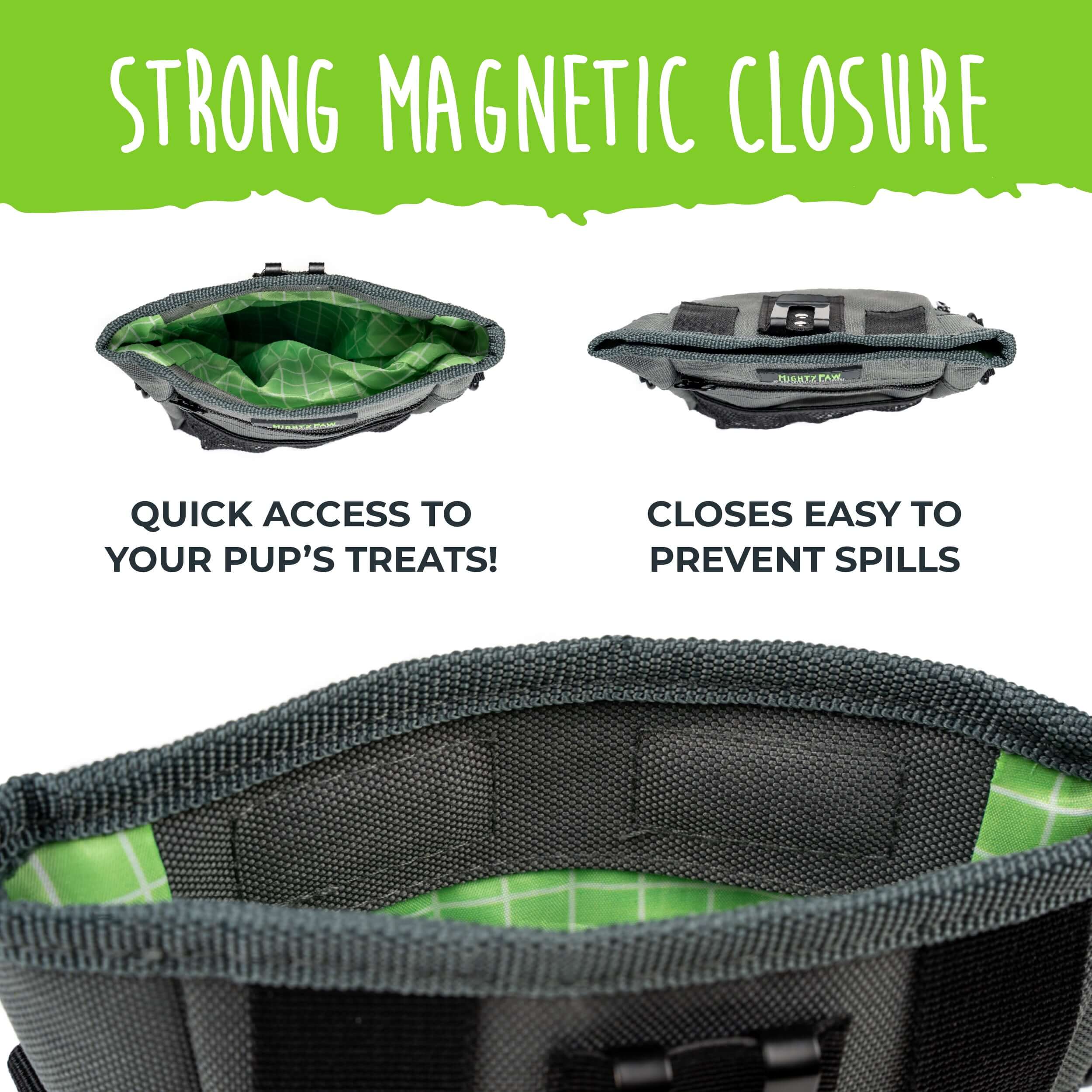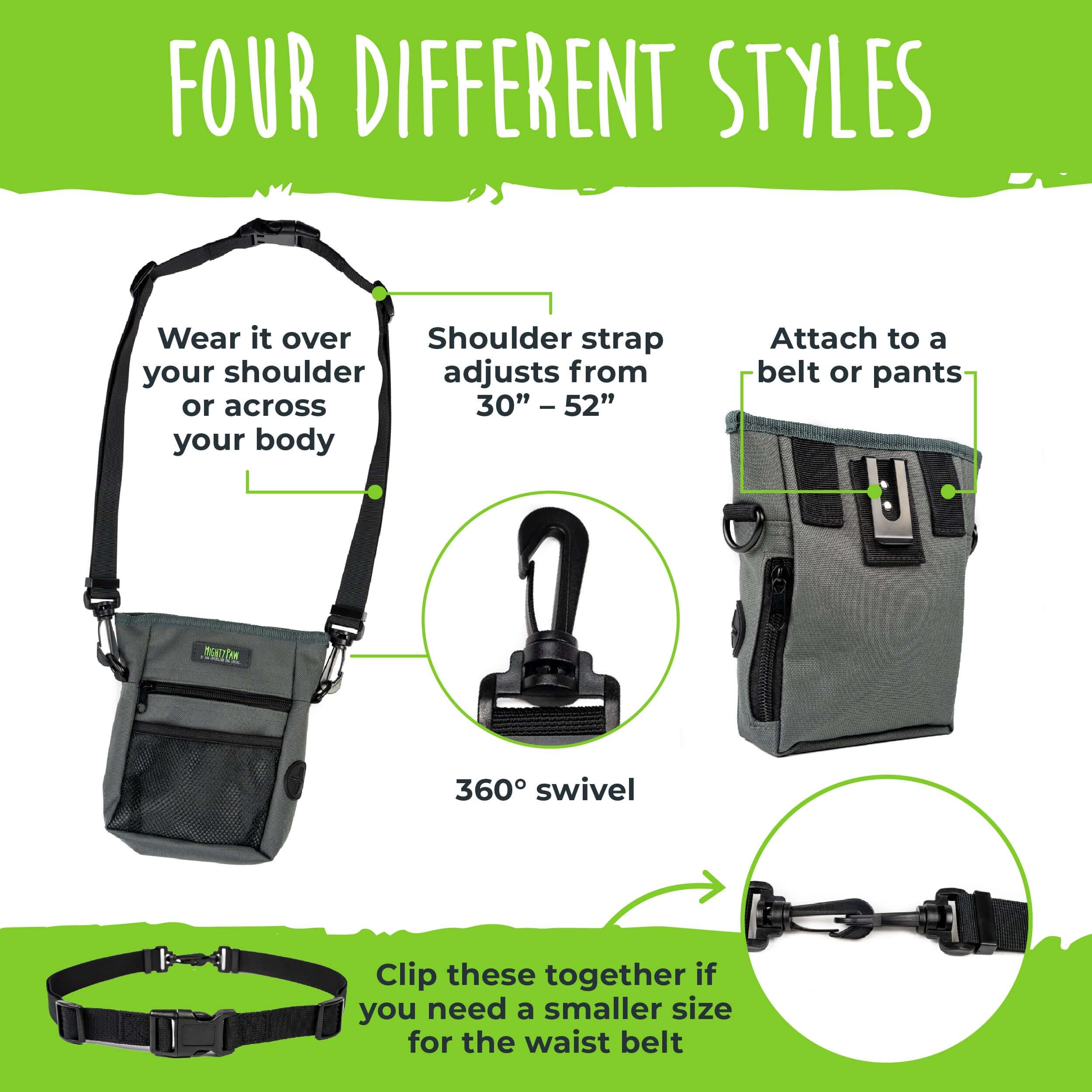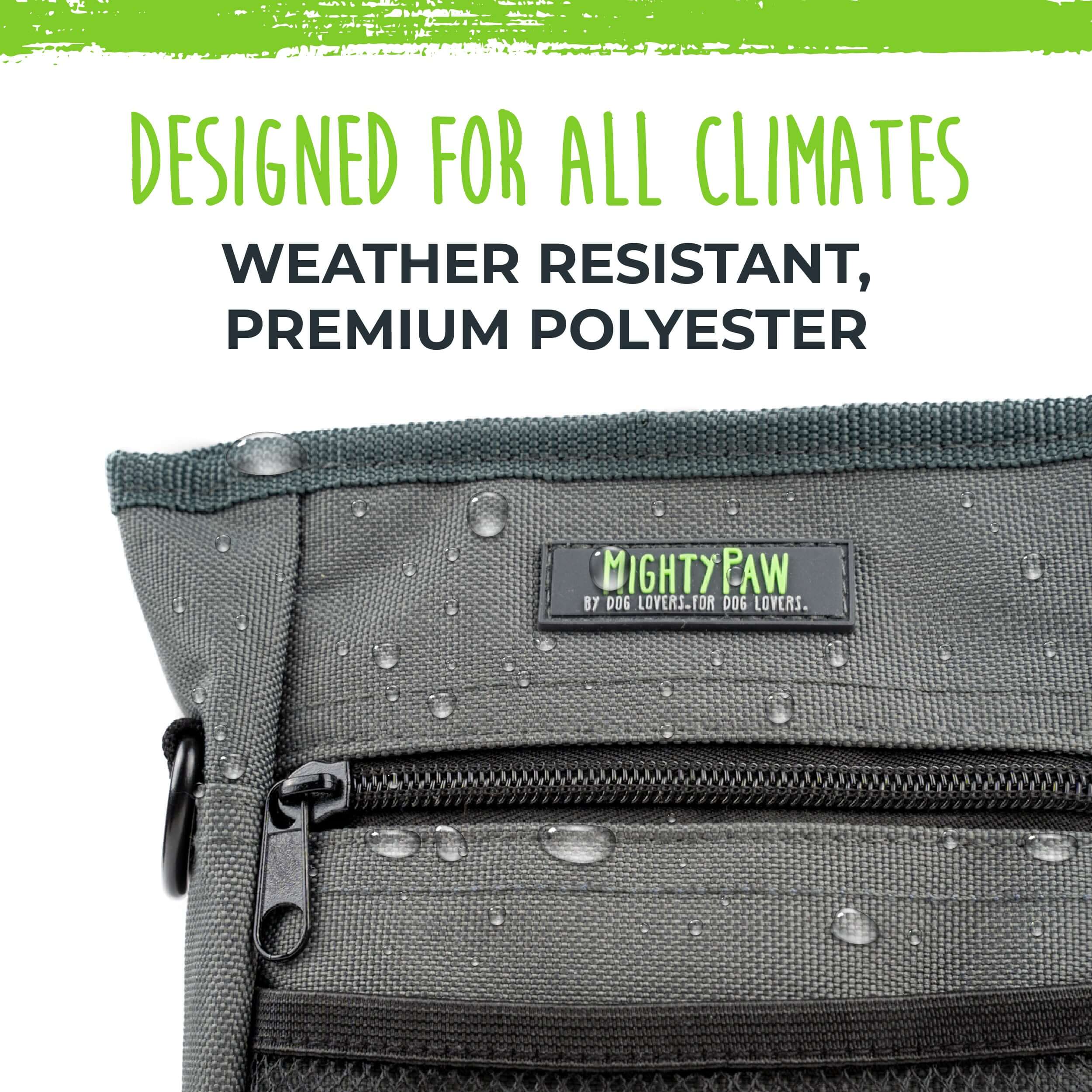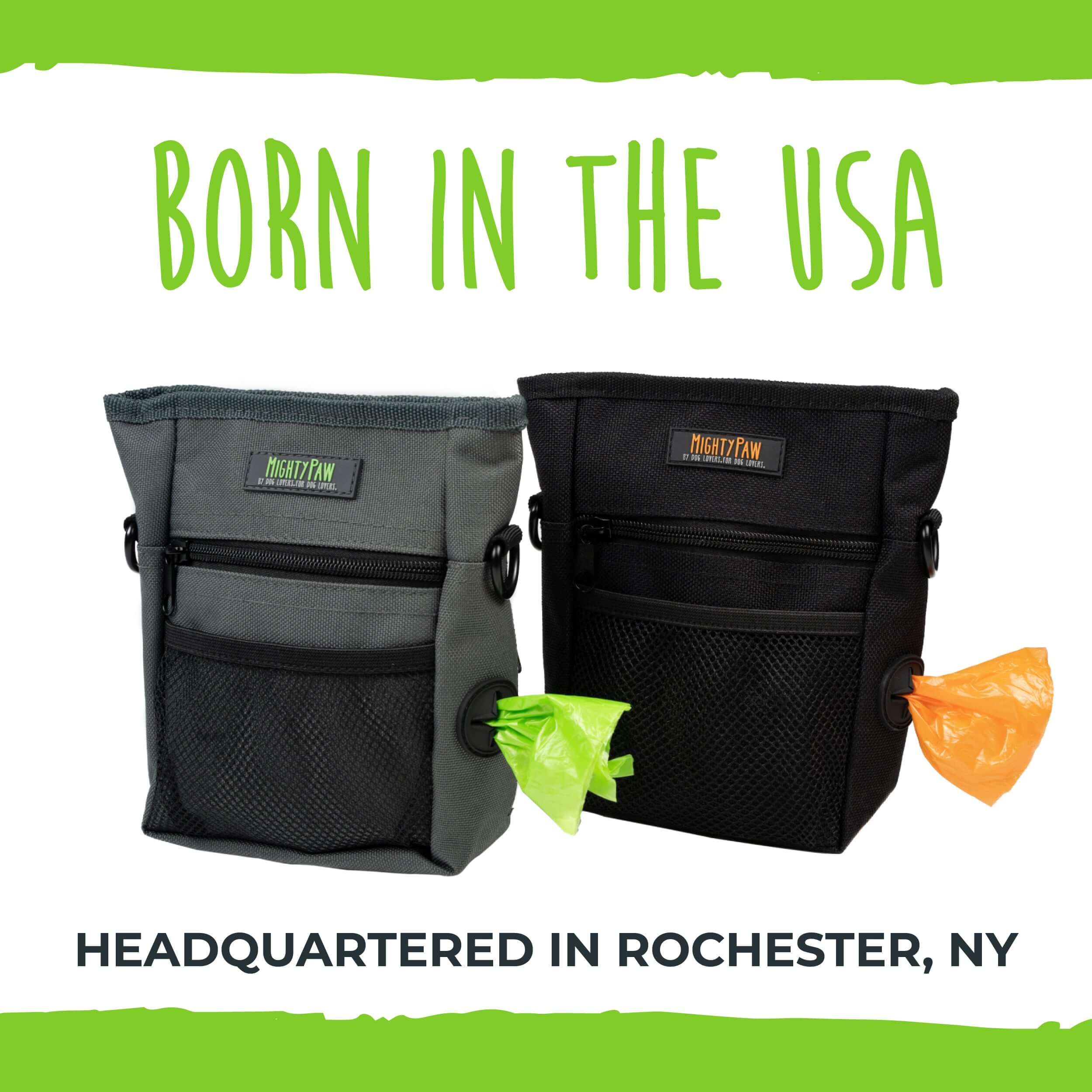 Mighty Paw Dog Treat Pouch 2.0
Mighty Paw Dog Treat Pouch 2.0
The Mighty Paw hands-free Dog Treat Pouch 2.0 measures 7" x 2.5" x 5" and includes 4 storage solutions! 
The main compartment holds 2 cups of treats or kibbles so you never run out of food rewards during your training sessions and on your walks. Store your phone, wallet and/or keys in the strong mesh pocket and the zippered pouch on the front of the bag. The integrated poop bag holder ensures you'll never run out of waste bags, and we're even including a free roll of poop bags!
We designed our dog training bag with a multi-purpose belt sling/shoulder strap and a metal clip so you can wear it 4 different ways, but always hands-free:
Over the shoulder 
Across your body 
Around your waist 
On your belt or pants 
Instead of a drawstring closure, the Mighty Paw Treat Pouch 2.0 features 2 strong magnets inside the main treat compartment. This magnetic closure allows you to quickly access your pup's treats and cinches closed right after to prevent any spilling and curious doggie noses from taking over the bag!
Last but not least, our treat bag is made of stylish high quality, weatherproof polyester and interior lining which makes it super easy to clean.
Quick recap:
7" x 2.5" x 5" treat bag with lots of storage
4 pockets for treats, poop bags, phone, wallet and/or keys
2 cup treat capacity in main compartment
Never run out of treats on your walks & training sessions
Front mesh pocket
Zippered front pouch 
Side poop bag dispenser
Hands-free design
Wear it 4 different ways
Multi-purpose belt sling/shoulder strap adjusts from 30-52"
2 attachment point D-rings for belt sling/shoulder strap
Strong metal belt clip
Strong magnetic closure
Quick access to treats
No spilling
Easy to clean
Weather-resistant, premium polyester 
Stylish design and interior lining
Designed for all climates
Available in Orange/Black and Green/Gray