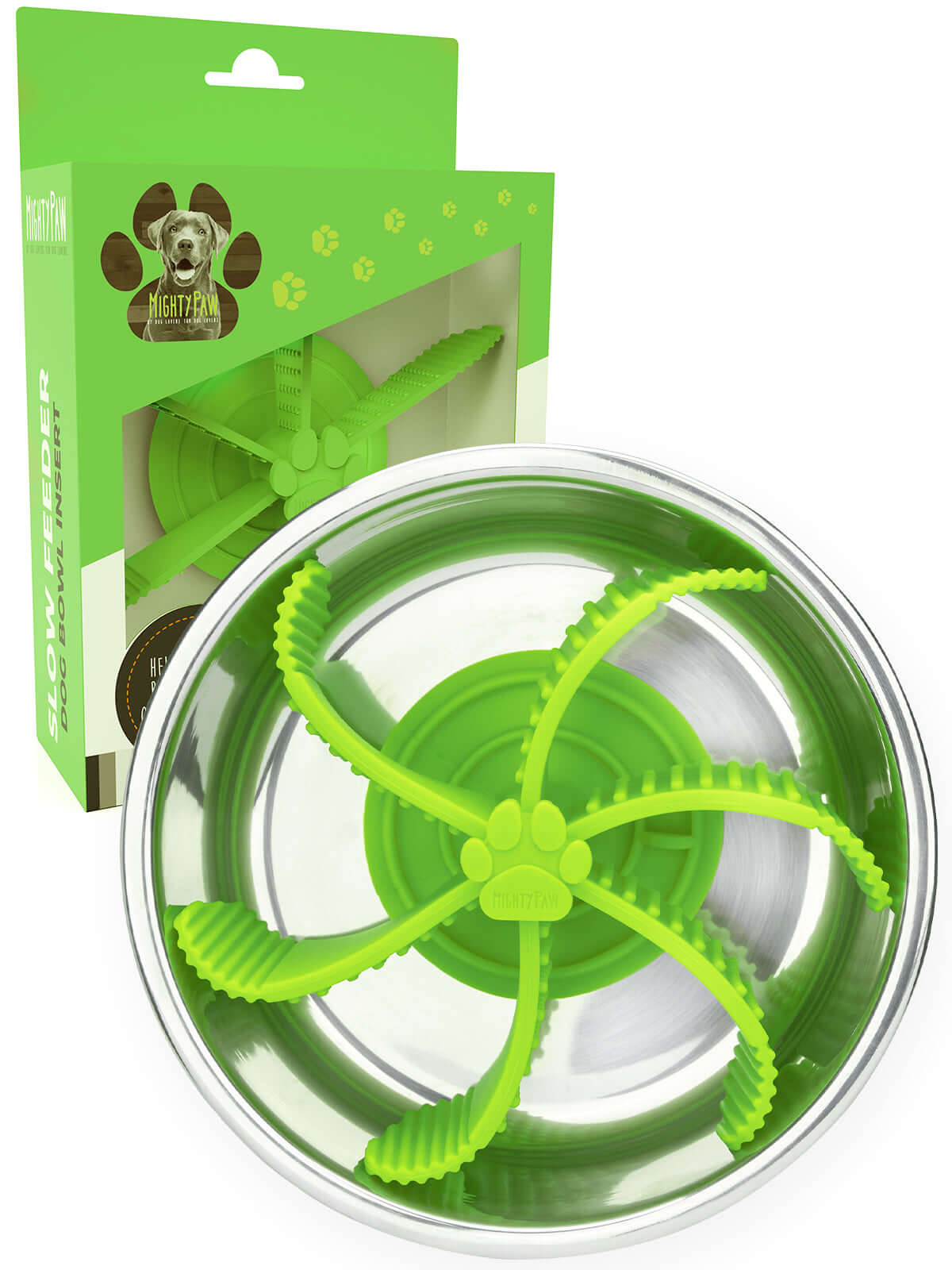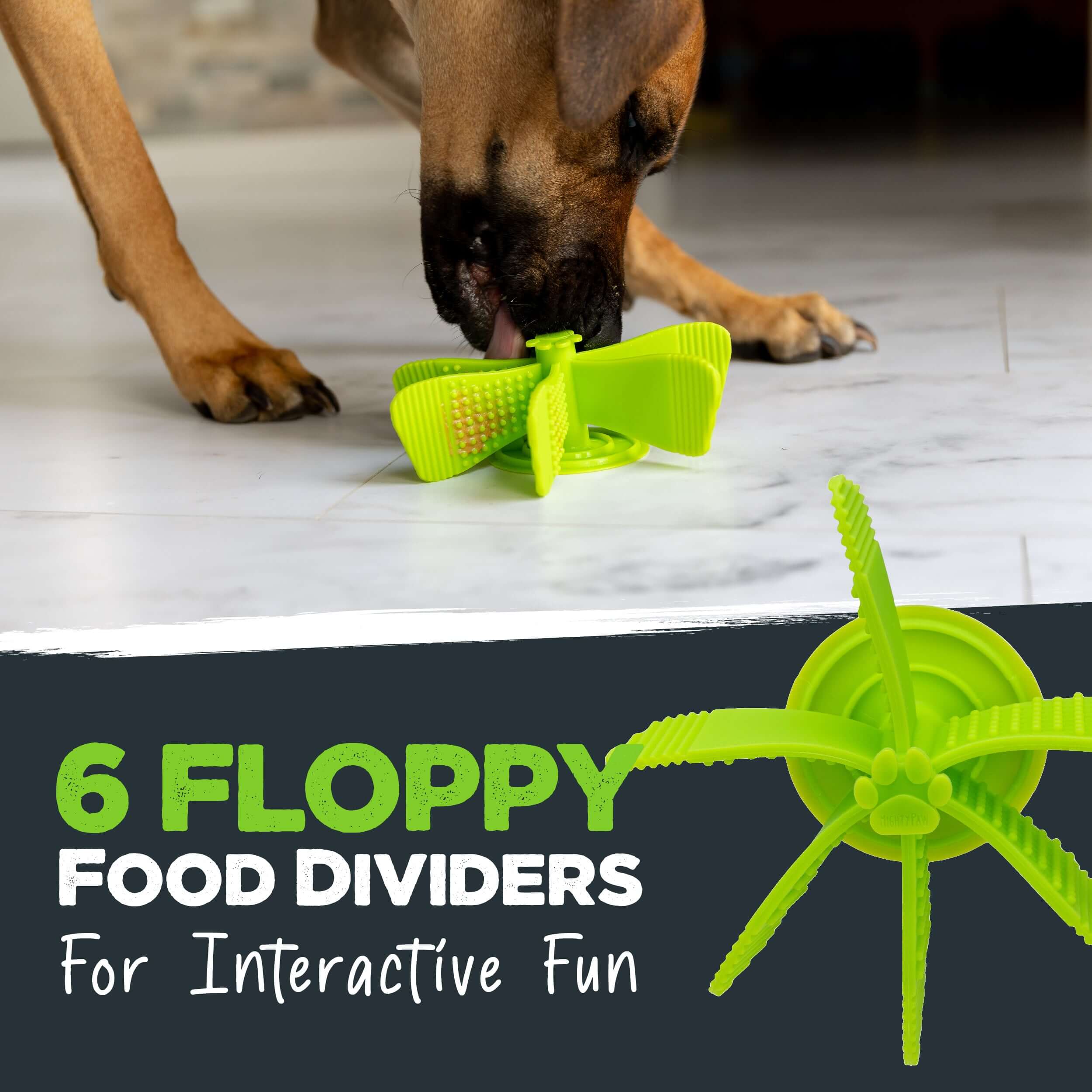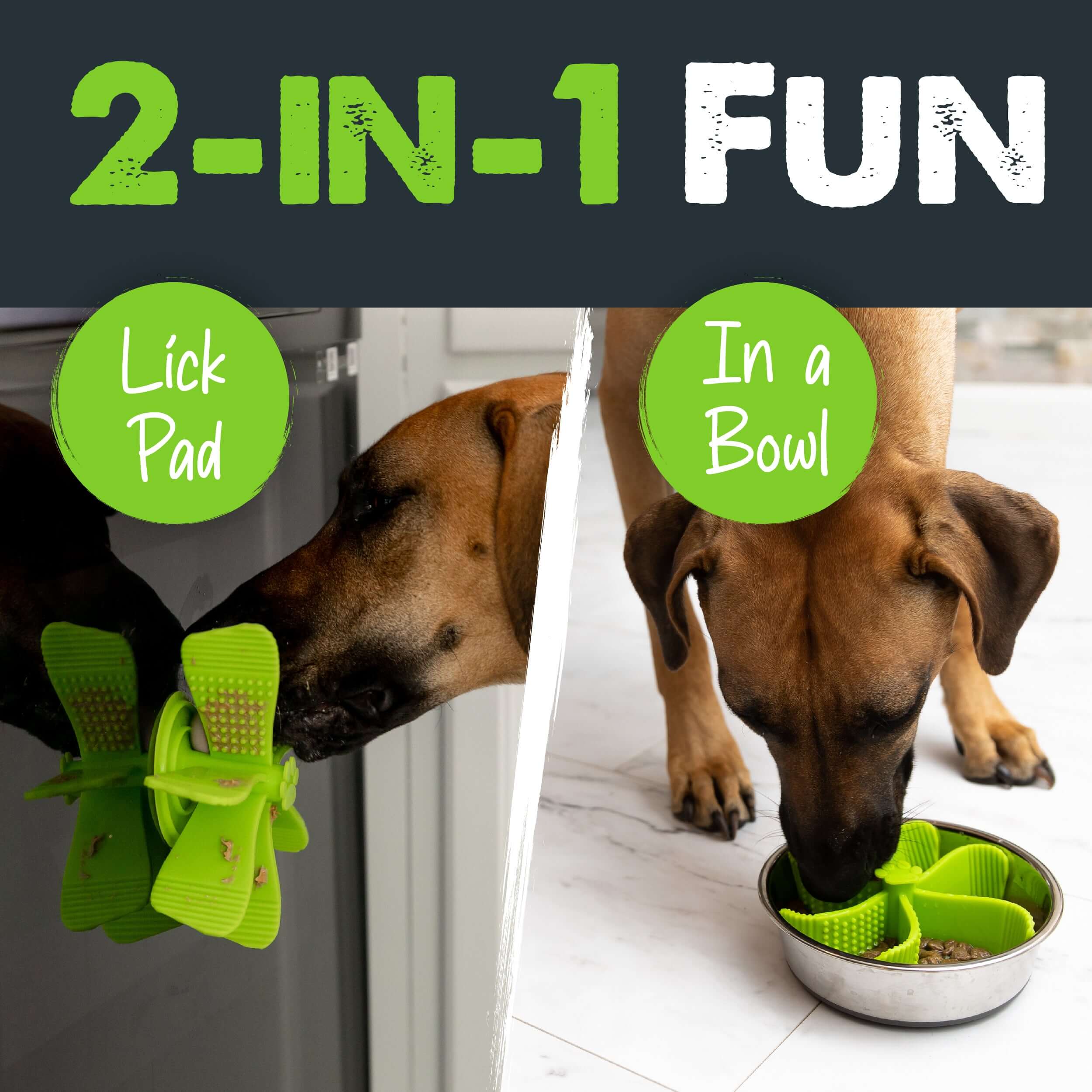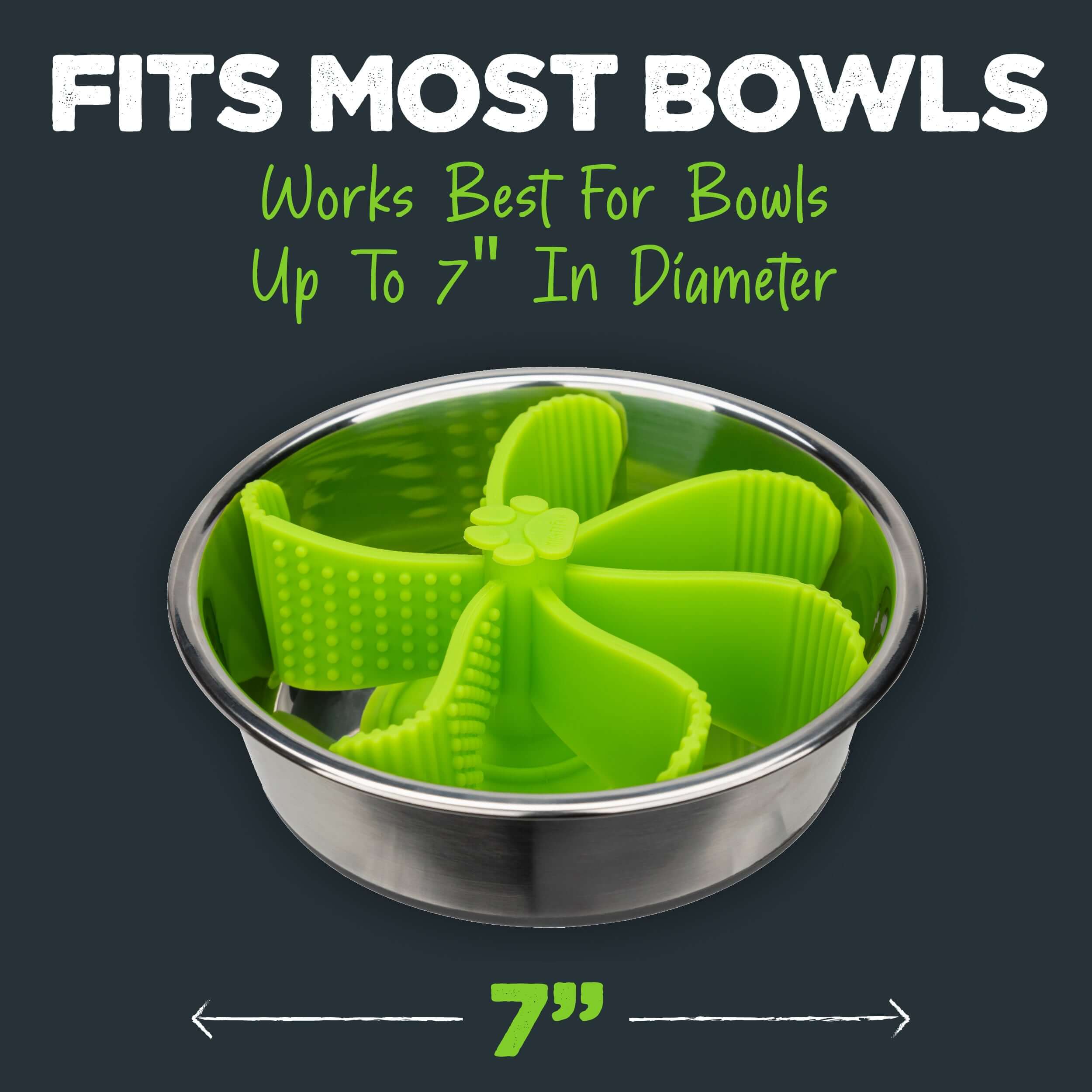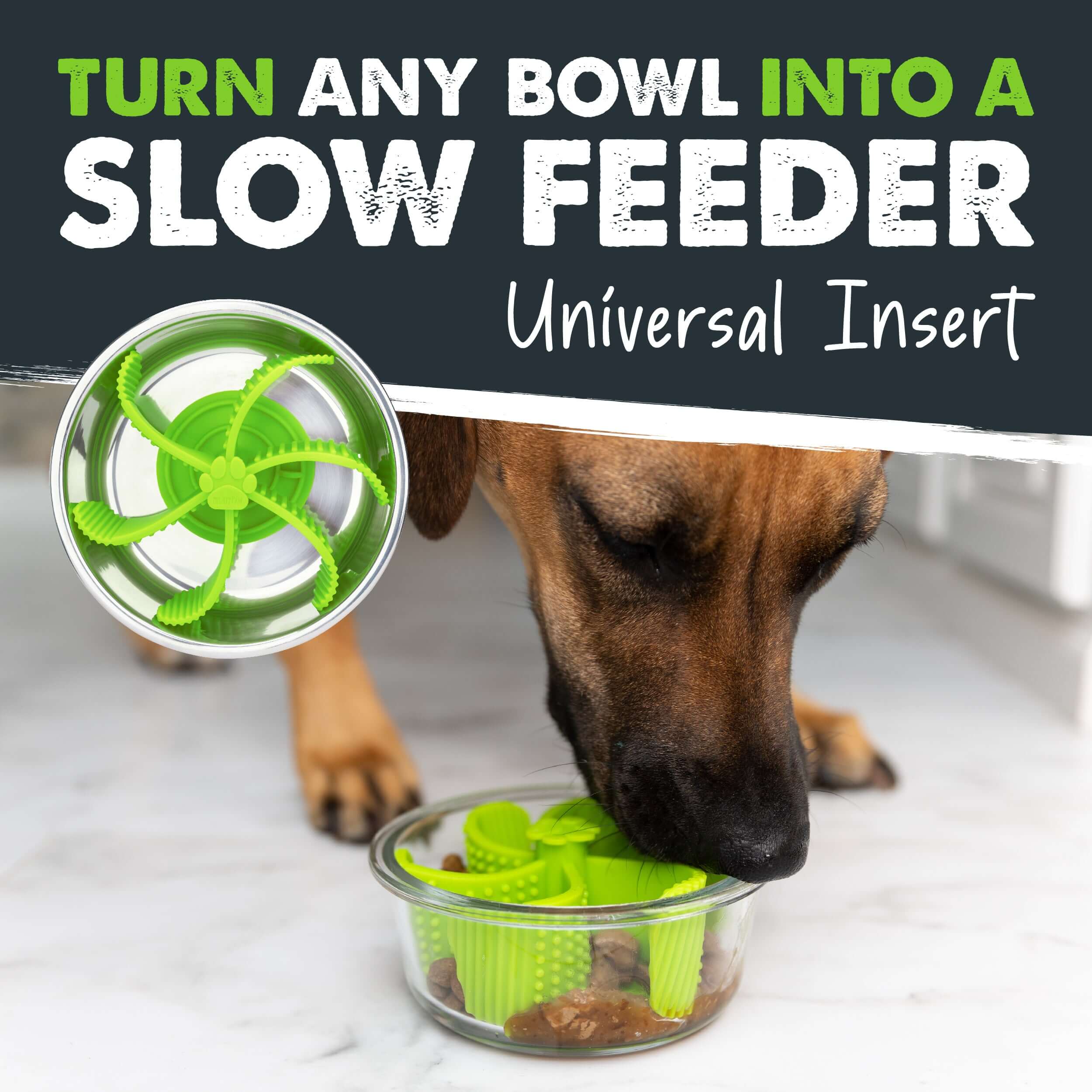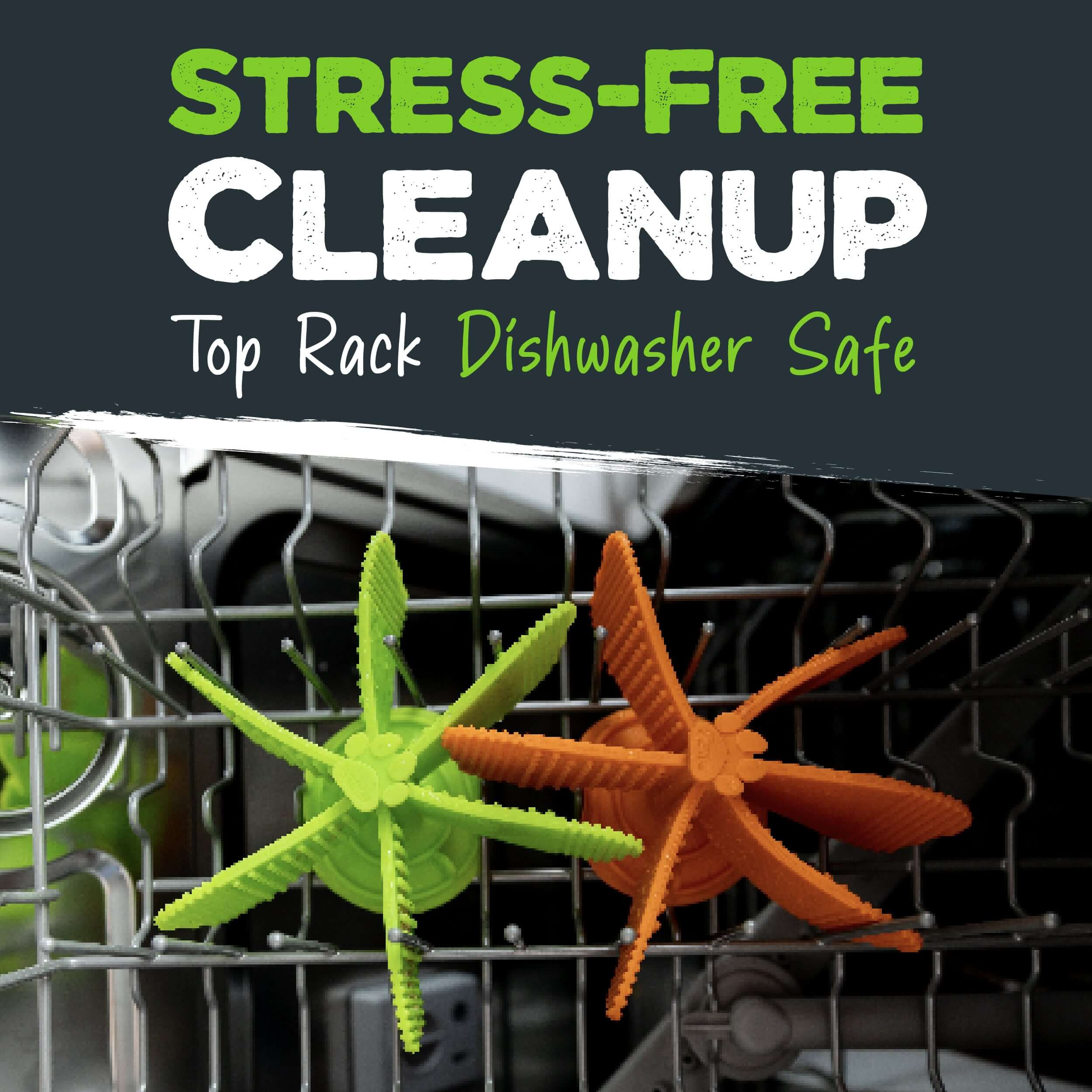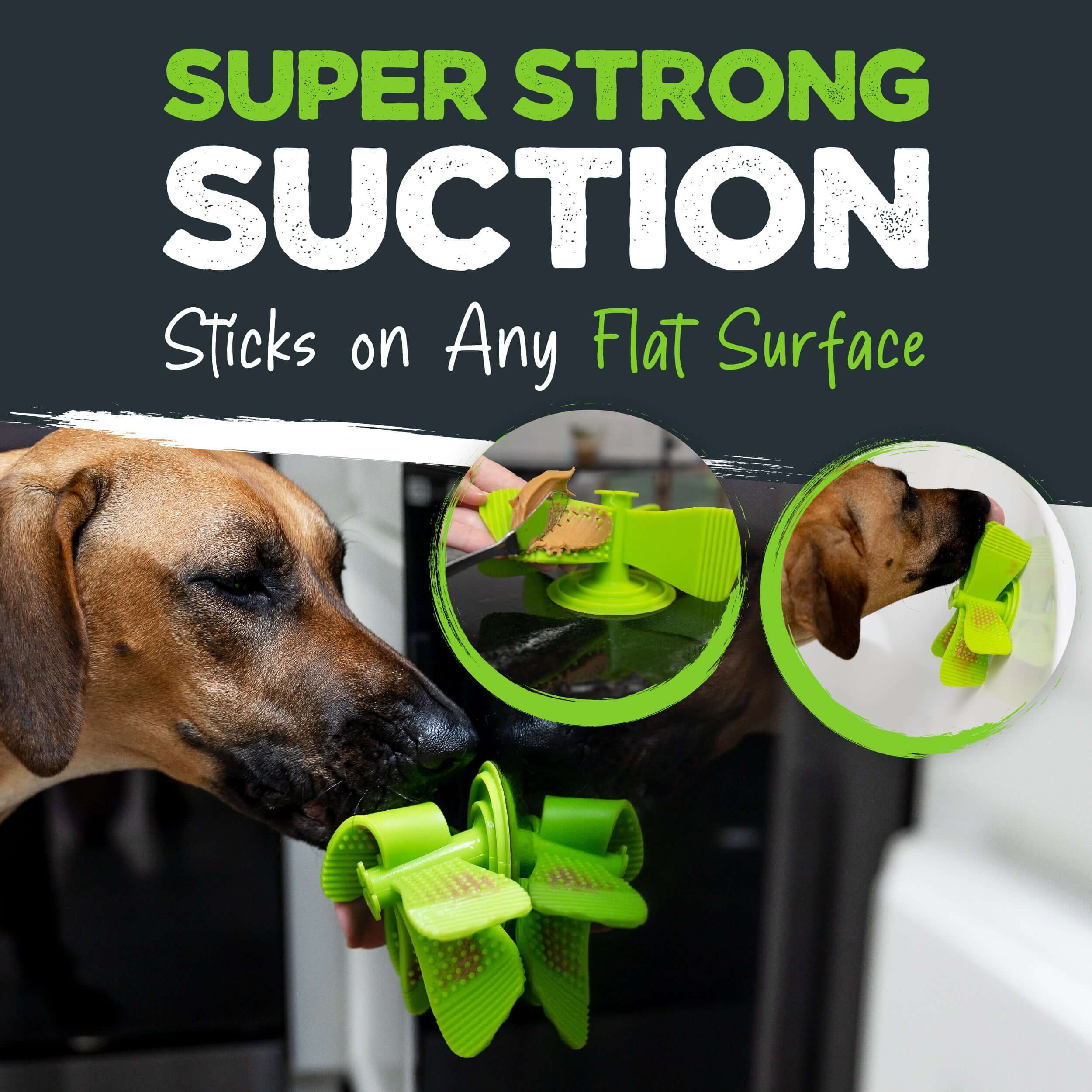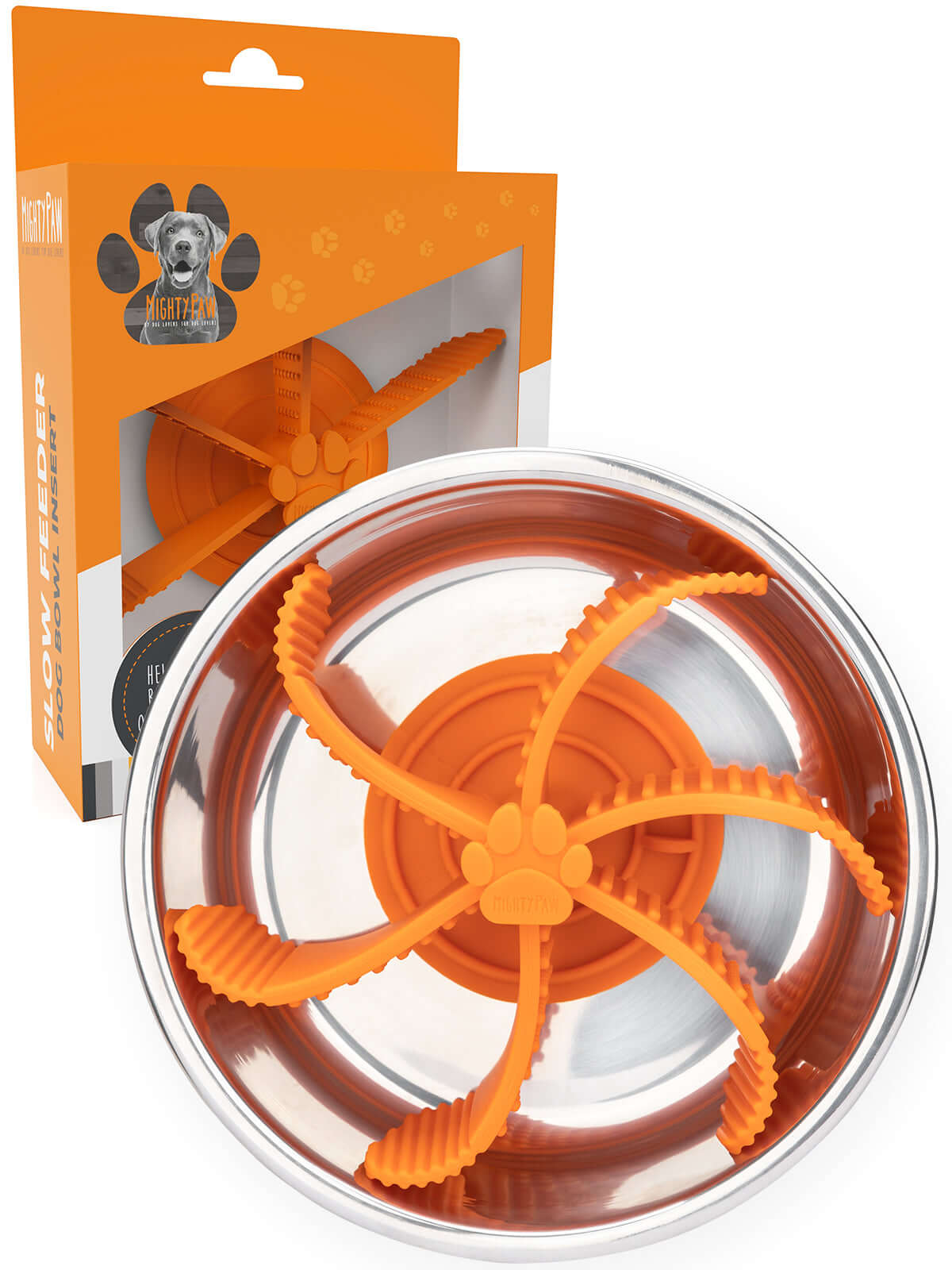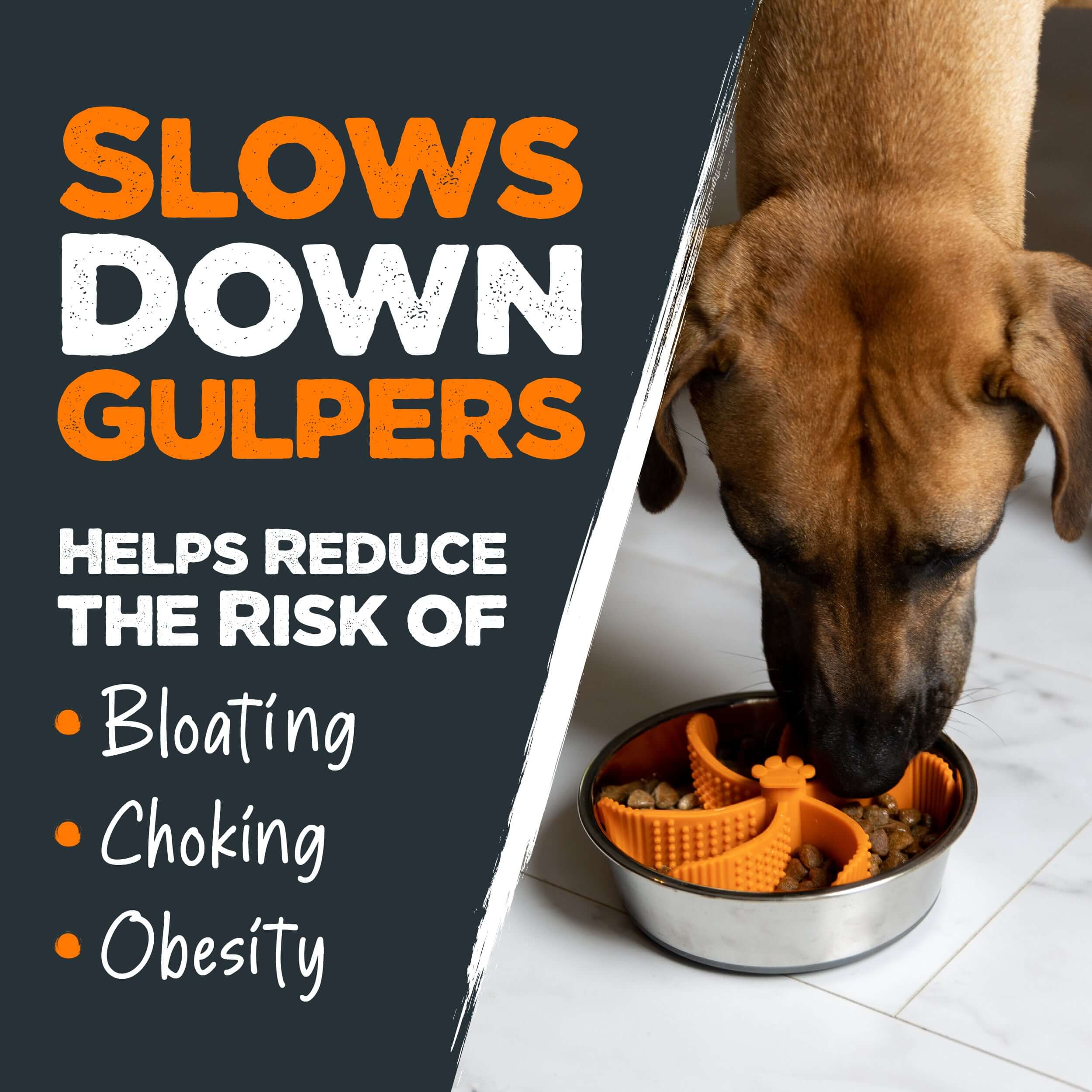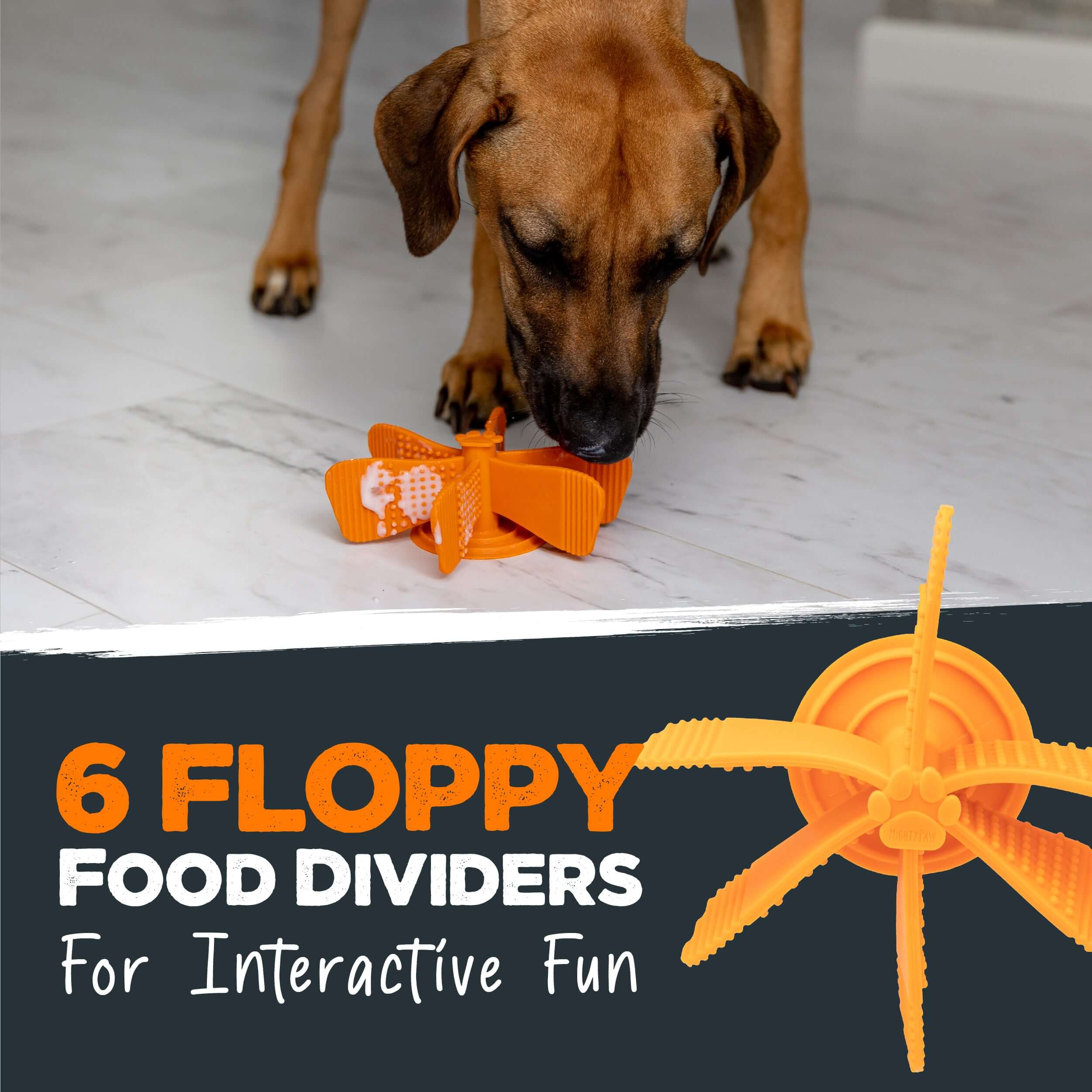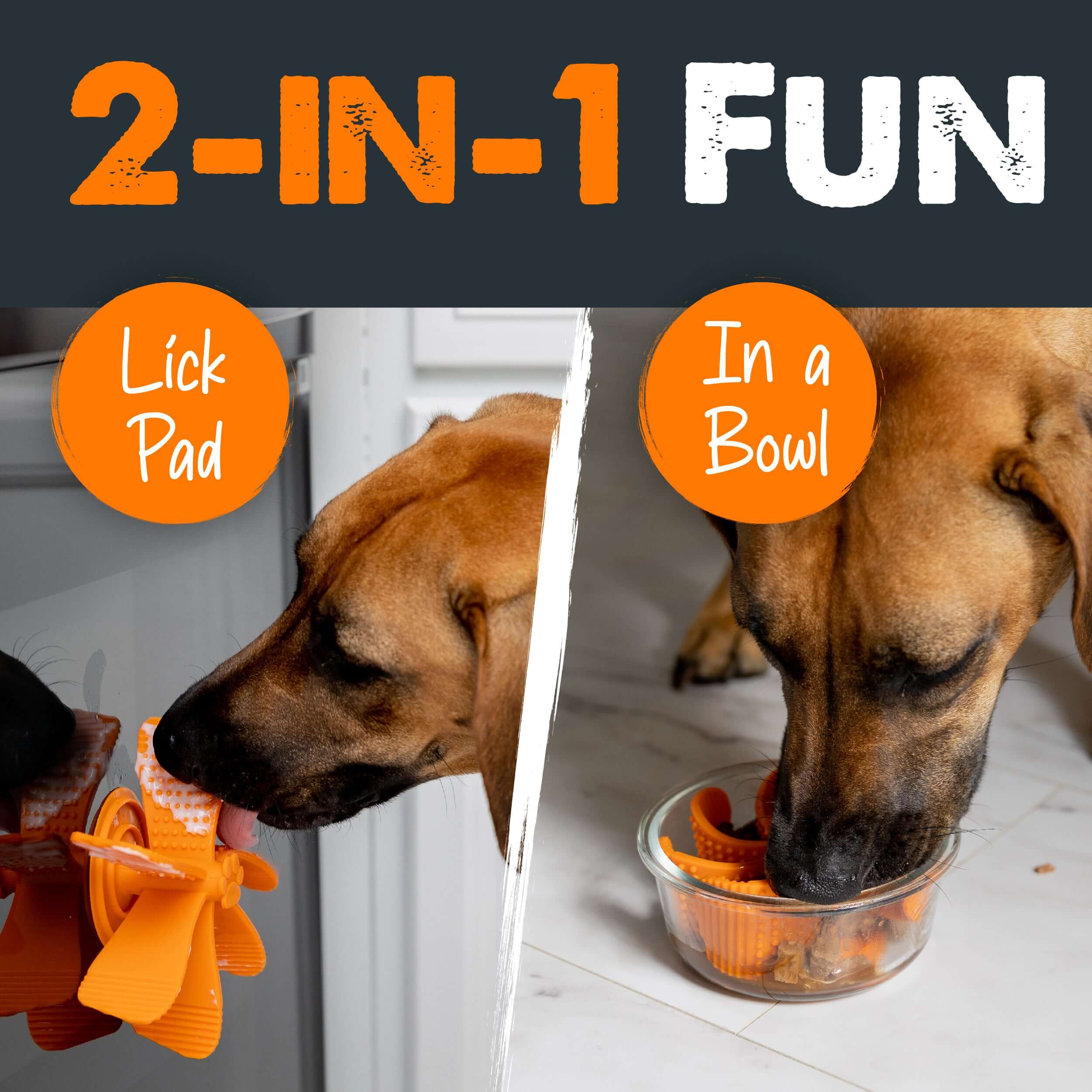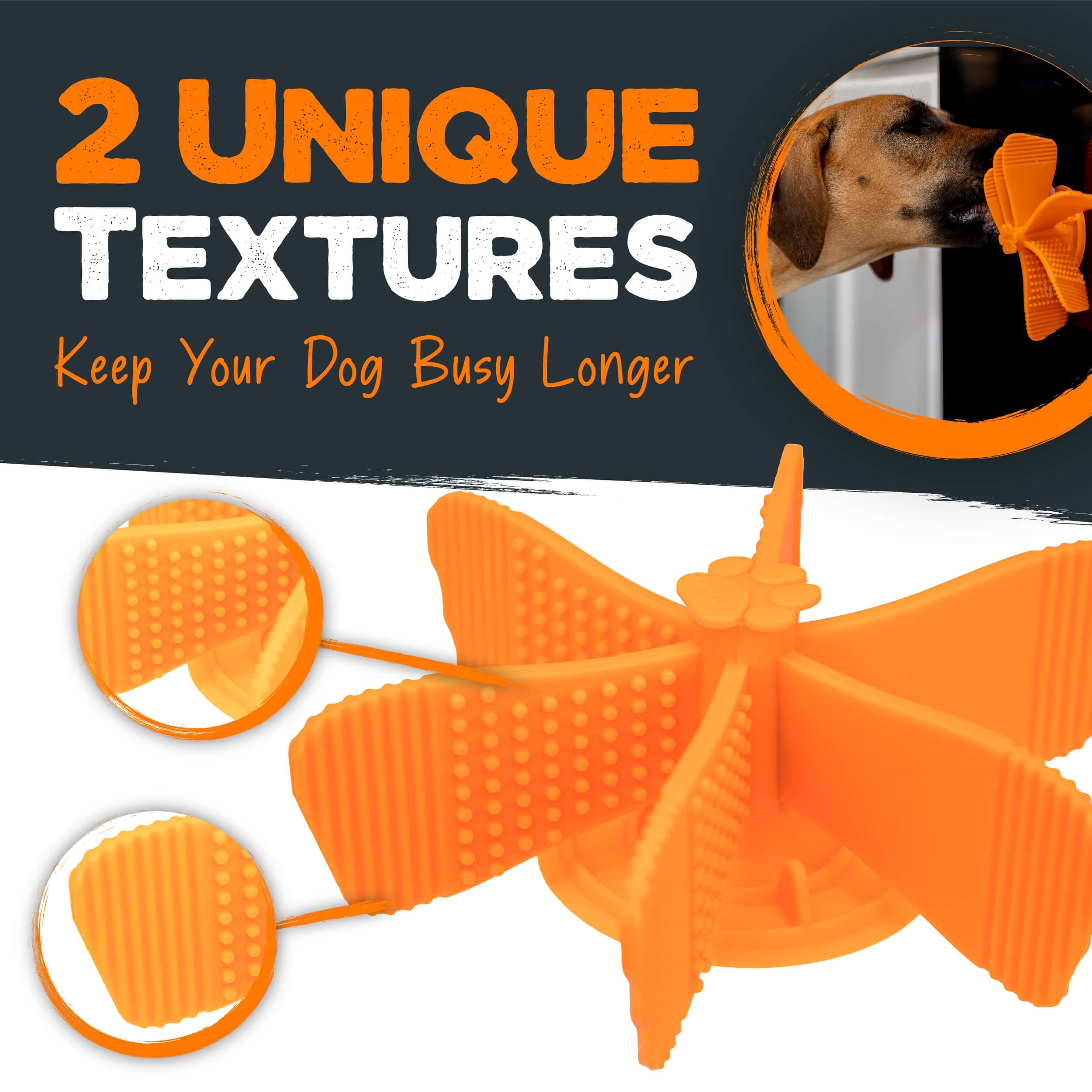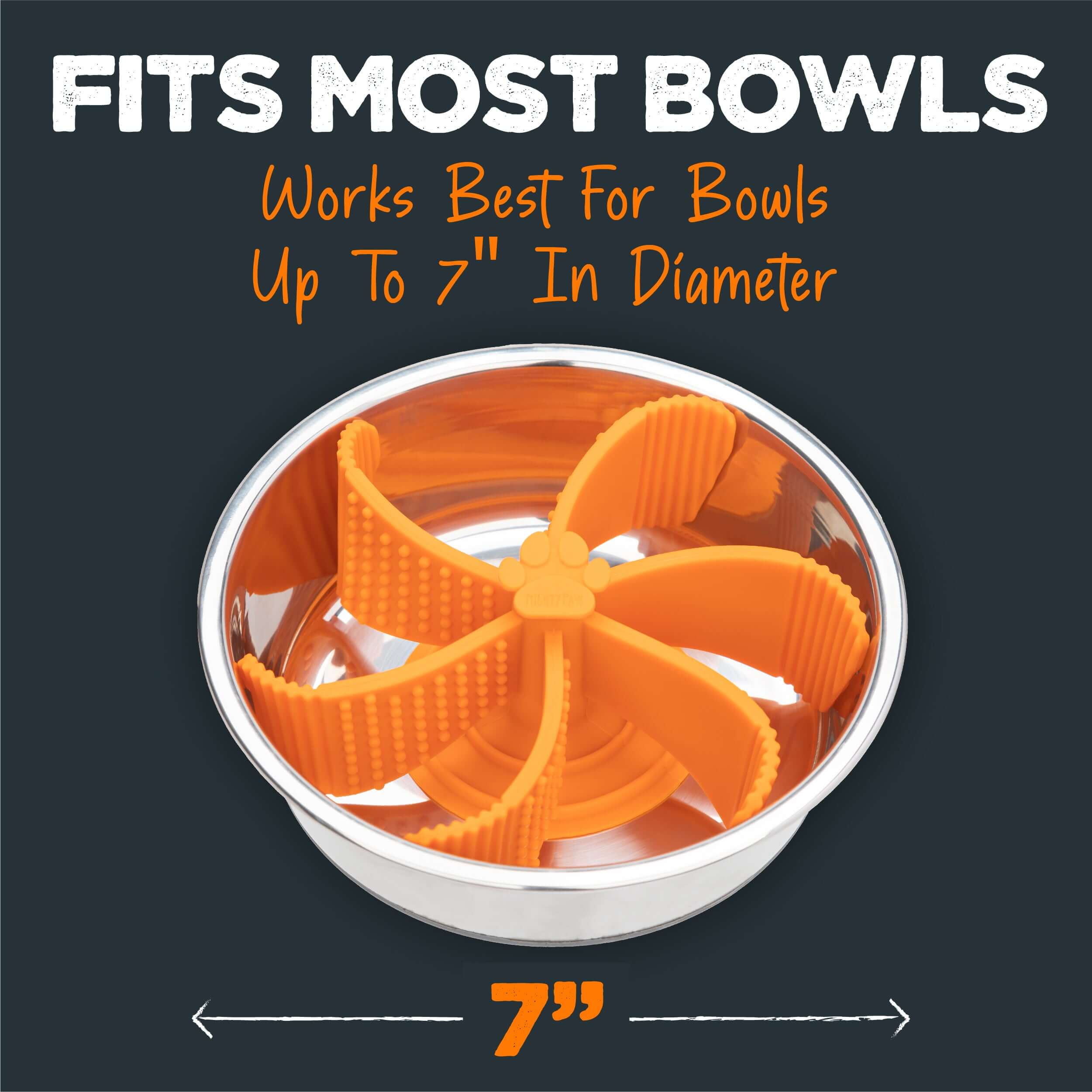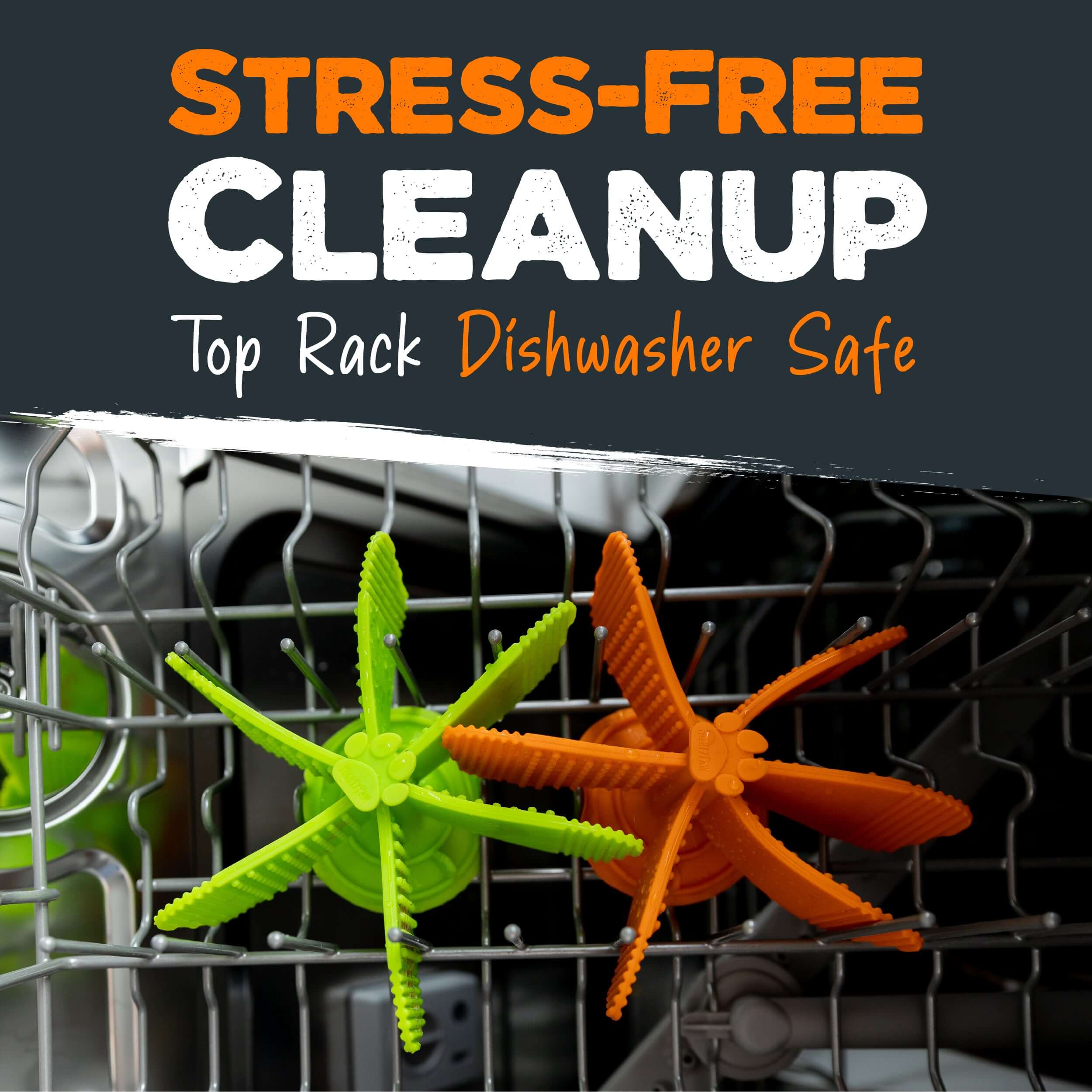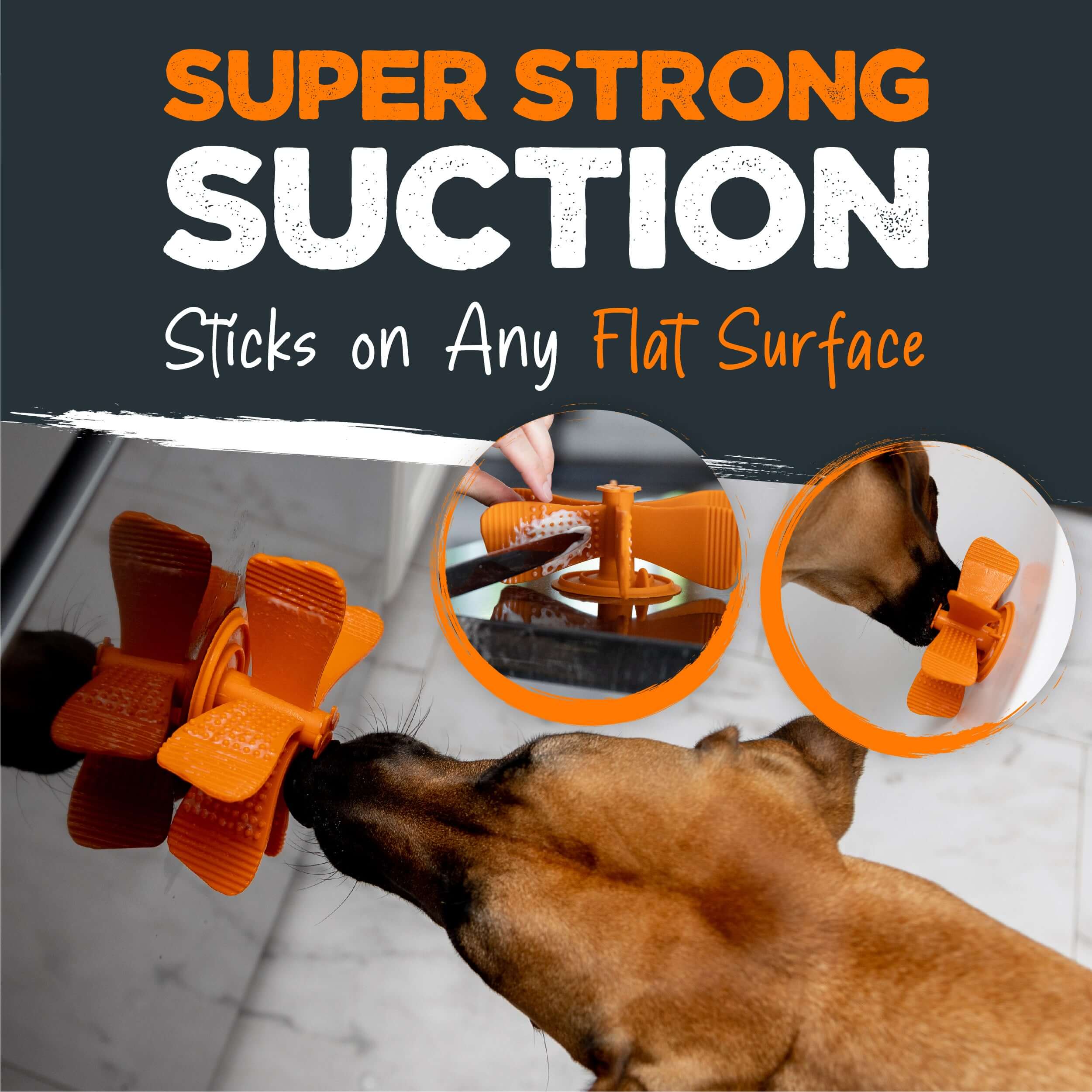 Slow Feeder Insert For Dog Bowl
Does your dog overeat, gulp, or inhale food? You can toss your worries away because we have you covered!
With its 6 interactive floppy fins and 2 unique textures, our slow feeder dog insert is the perfect solution for slowing down your dog's eating.
It's intuitively designed to work in any sized bowl. You can also spread your pup's favorite treat (peanut butter, yogurt, wet food) on the fins and stick it on any flat surface as it transforms into a fun standalone, focus-based lick pad.
This is a great way to help keep your pup distracted during grooming and baths, or with mental stimulation when they are anxious.
Veterinarians recommend the use of slow feeders to help reduce the risk of bloating, choking and overeating. This may help reduce trips to the vet and slow down eating for healthy and happy pets. 
Did you know our slow feeder insert is made with BPA-free silicone that's free from harmful chemicals? That makes feeding completely safe for your pup. Great for their kibble, wet food or raw dog food!
Cleaning up is stress-free and super easy too because our slow eating dog bowl inserts are top rack dishwasher safe. Simply rinse off any loose food and place it on the top rack!
6 Interactive Floppy Fins

2 Unique Textures

Quick pull paw tab

Slows down gulpers and over eater

May help reduce bloating, choking and vomiting

Recommended by vets

BPA-free, food-grade silicone

Dishwasher-safe

Available in green and orange
Click 'add to cart' to slow down your dog's eating… your pup will thank you!