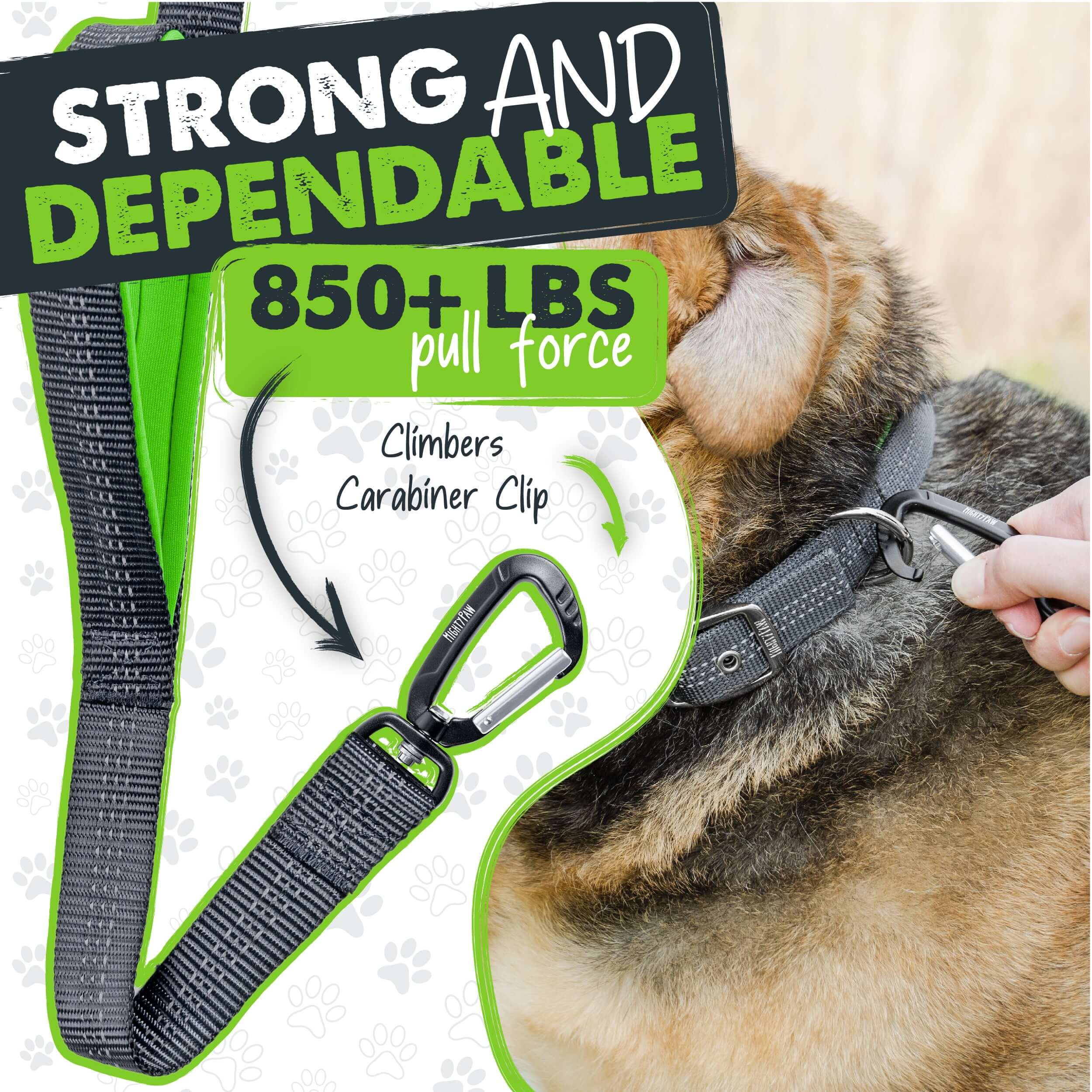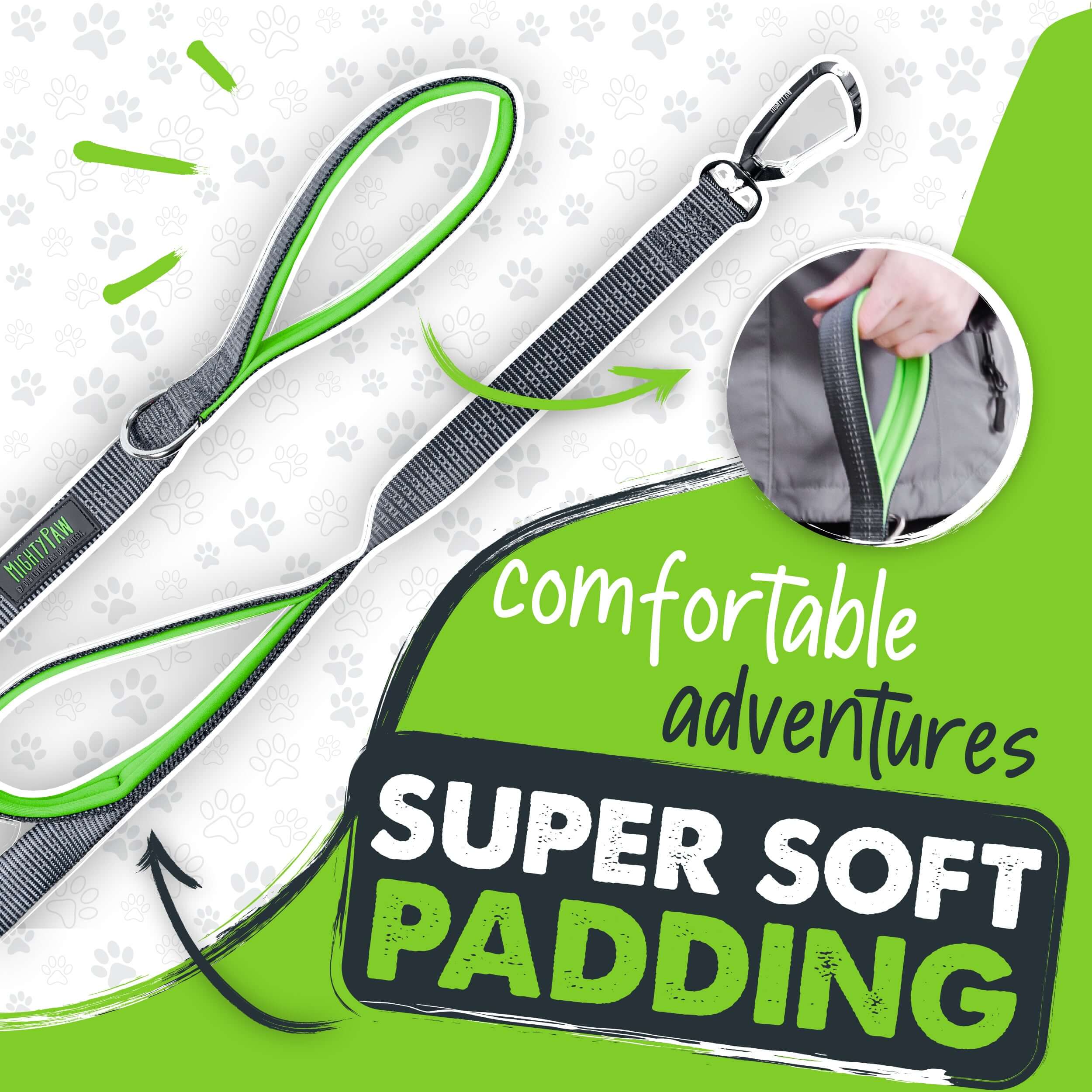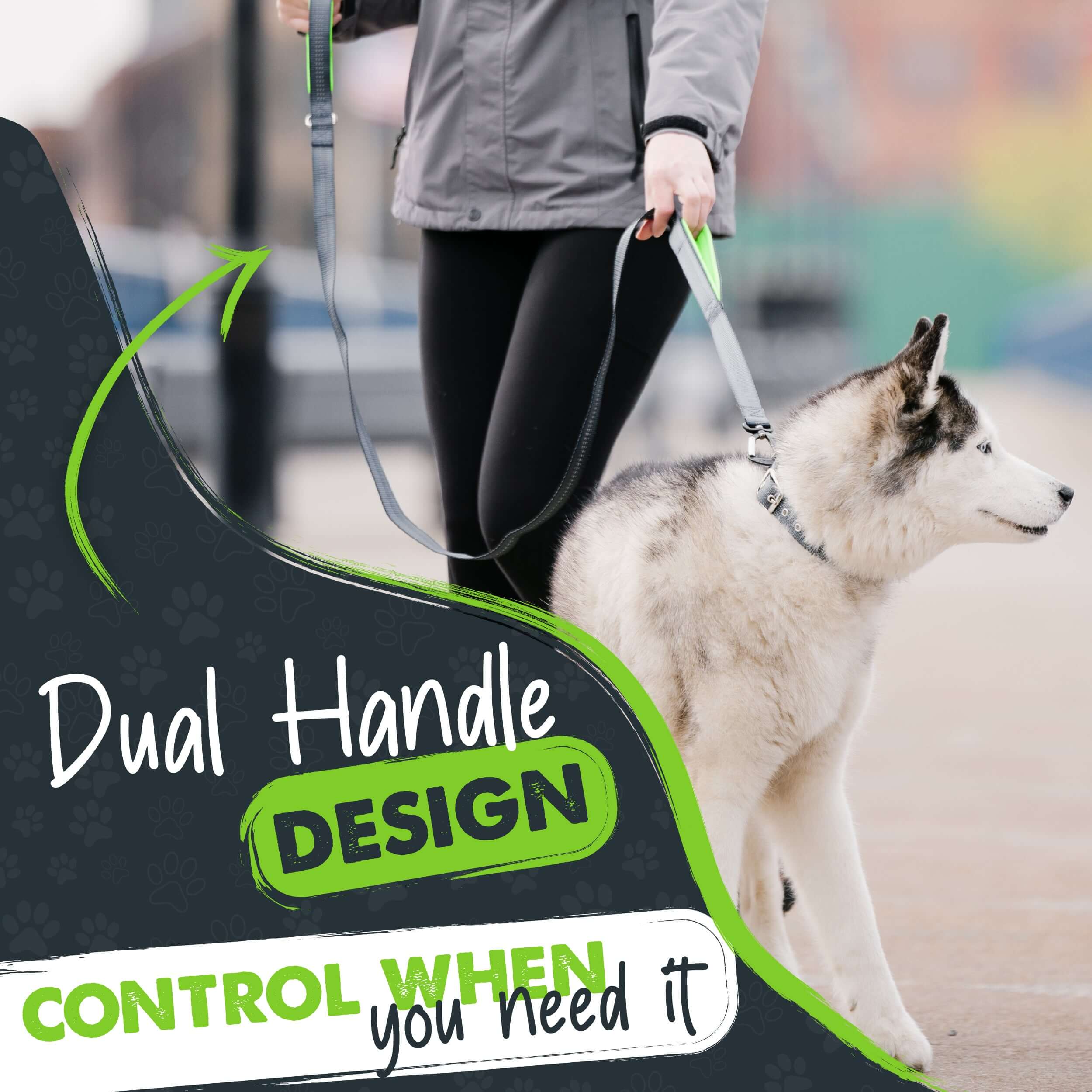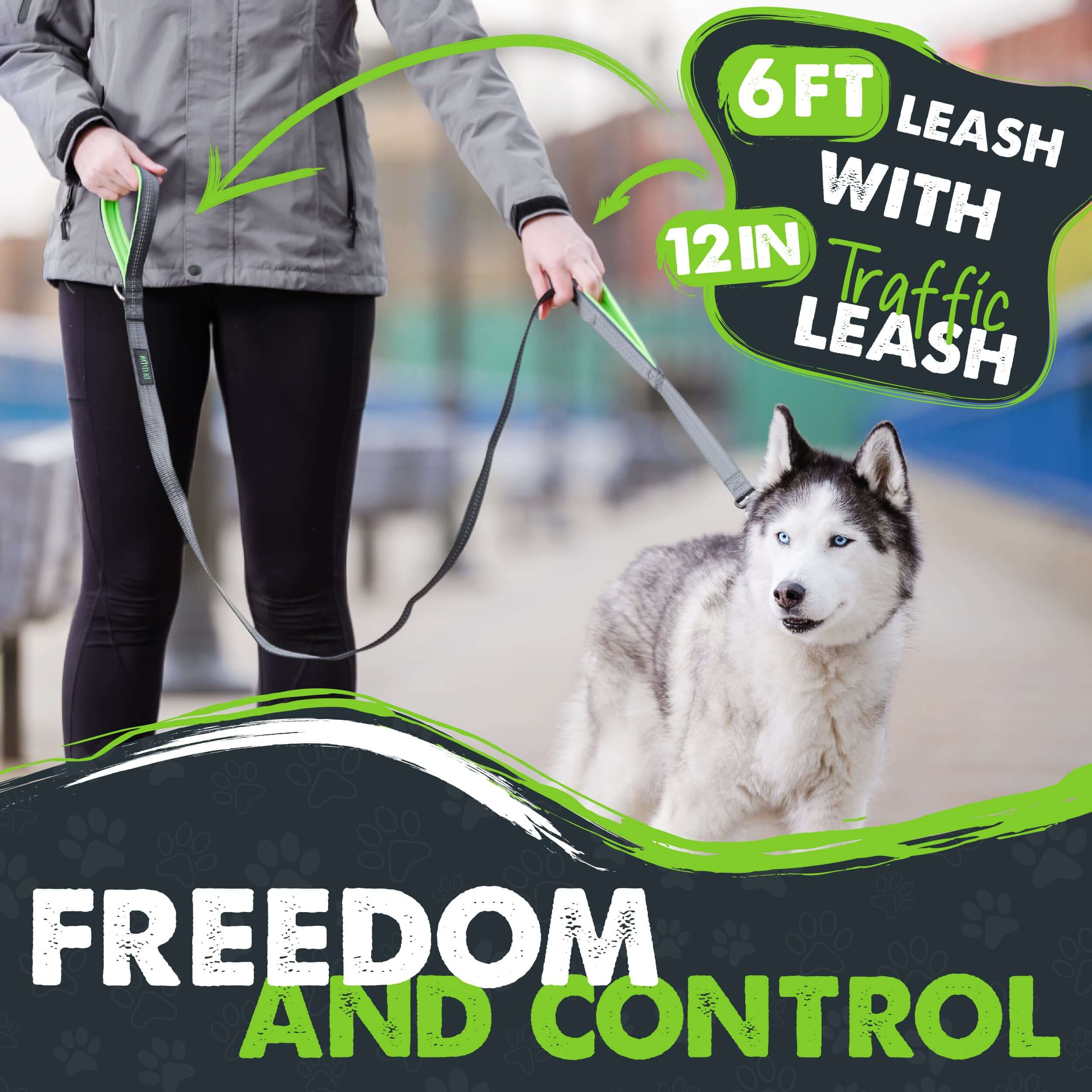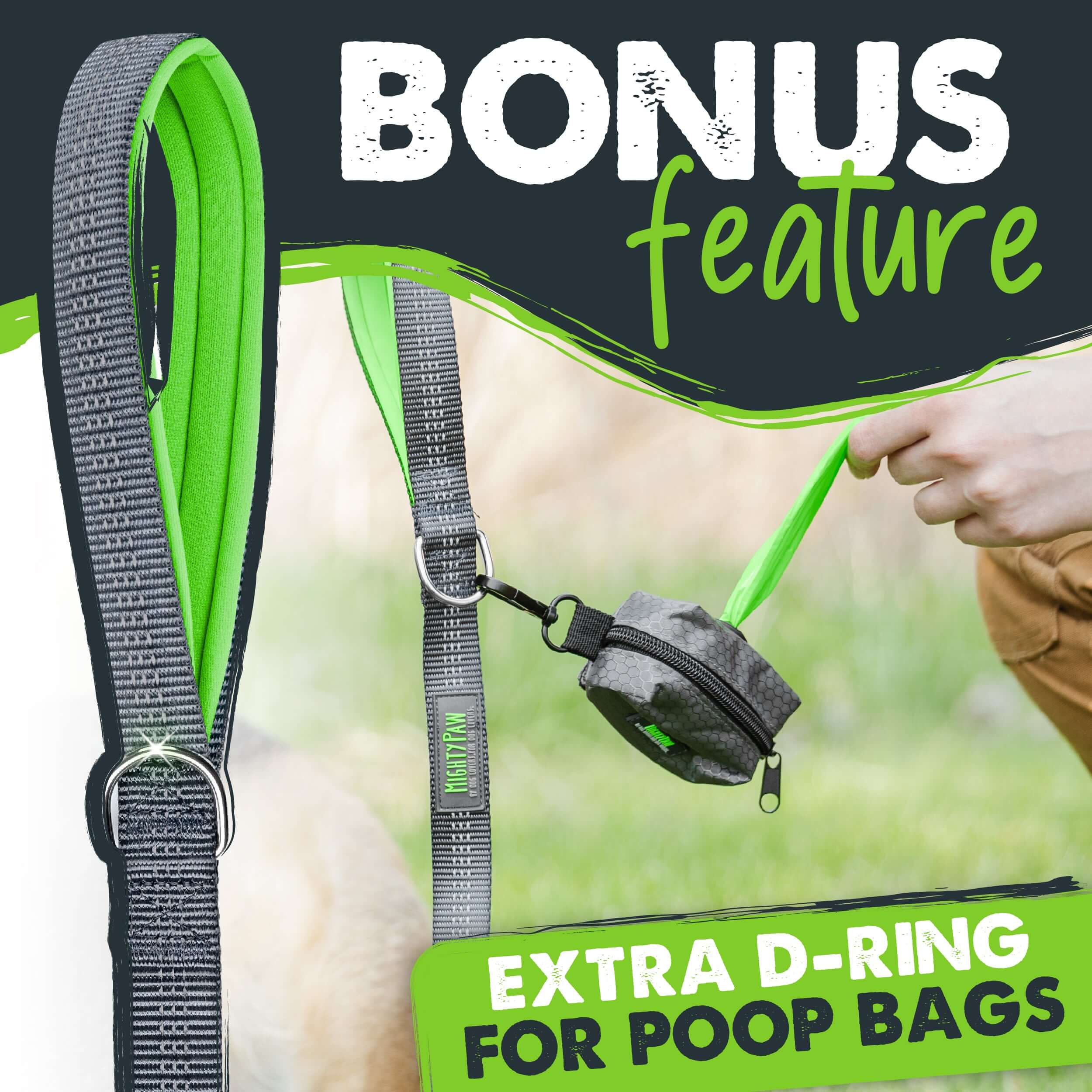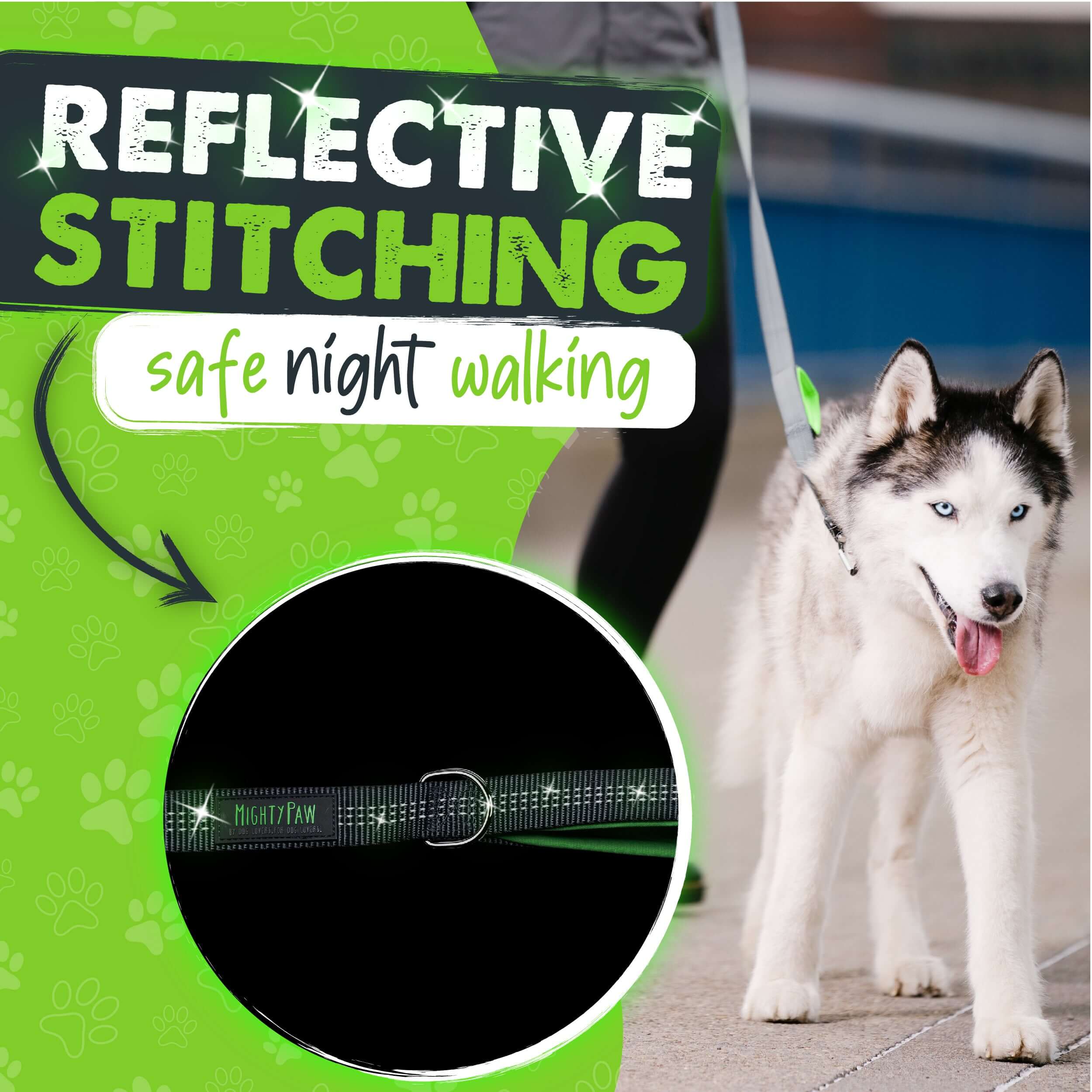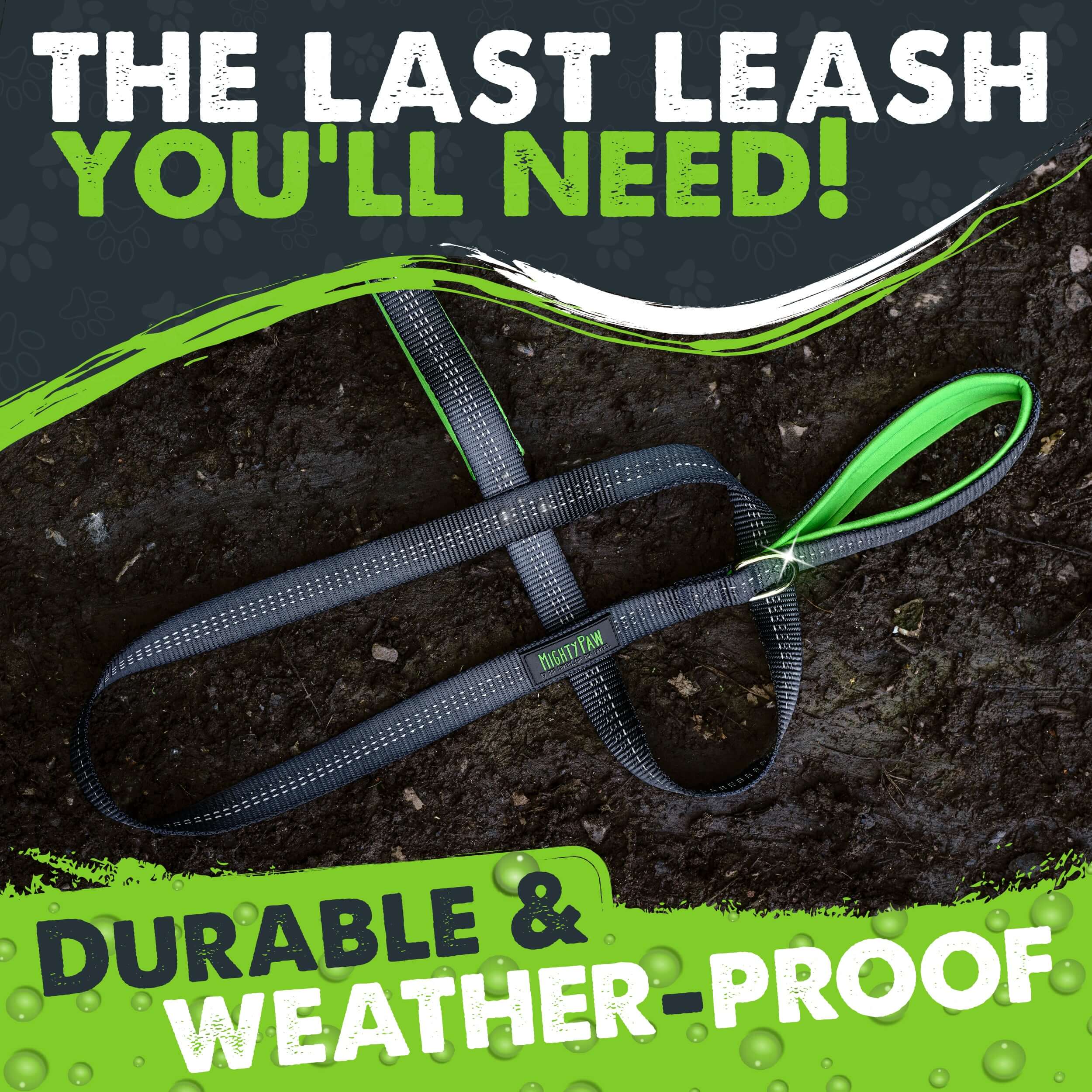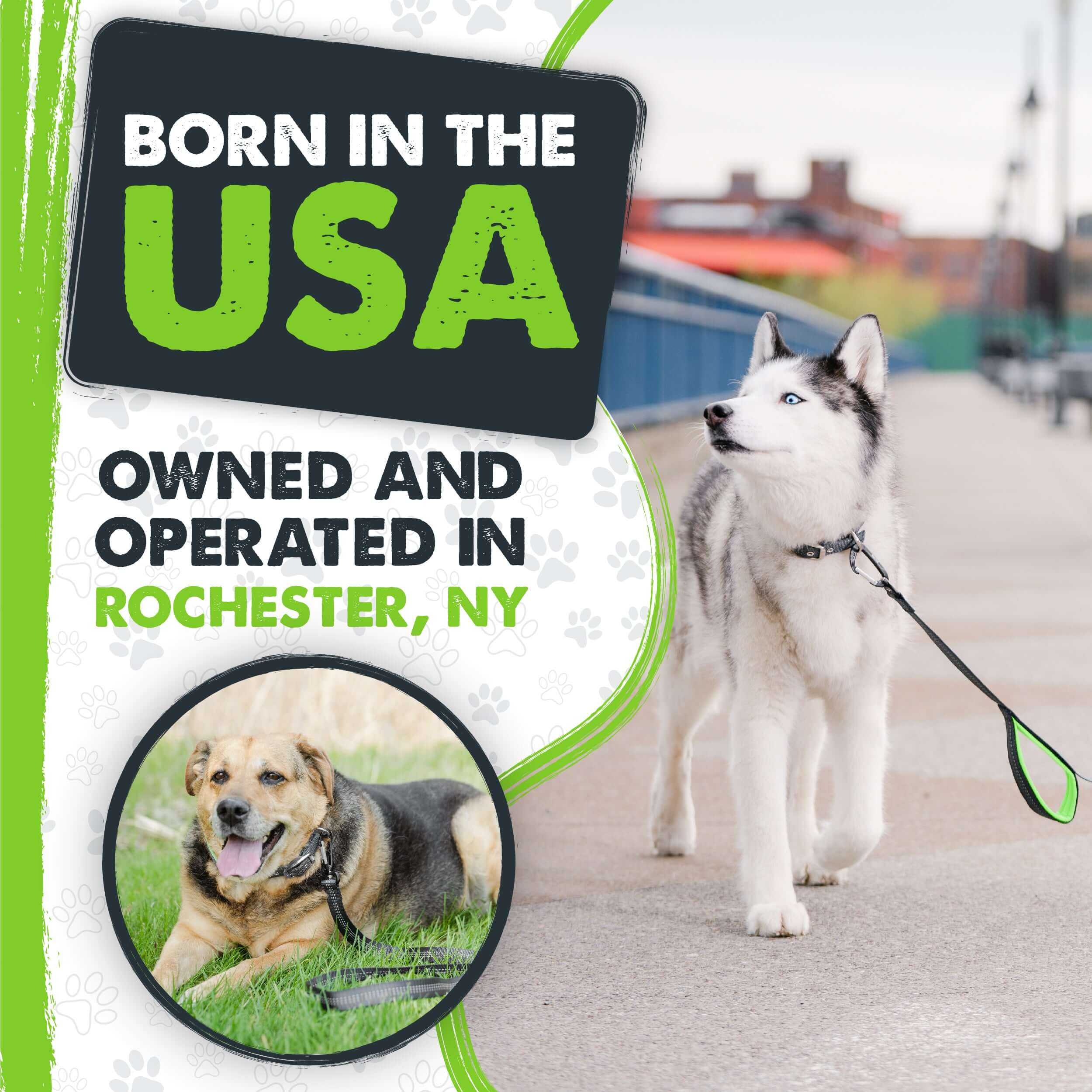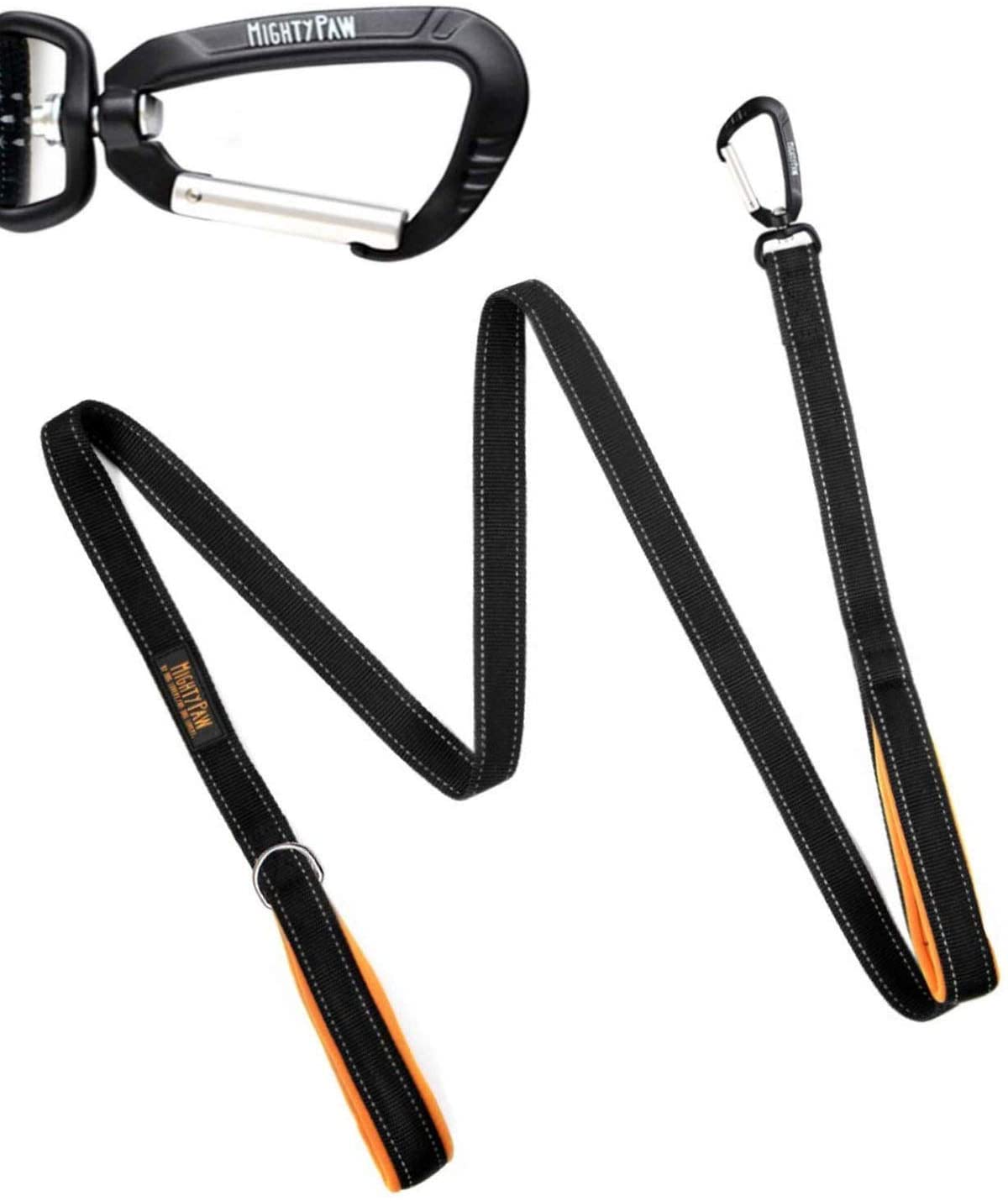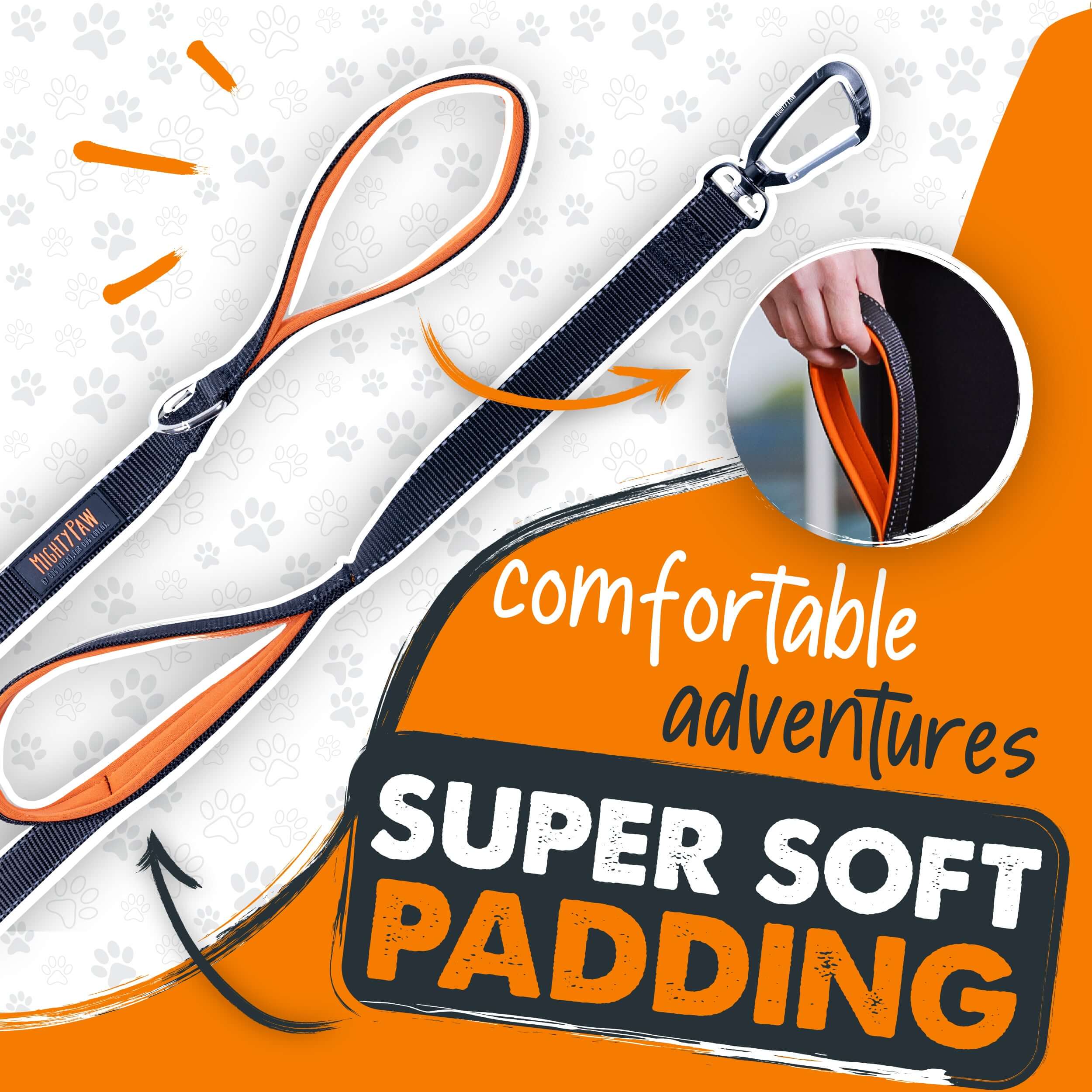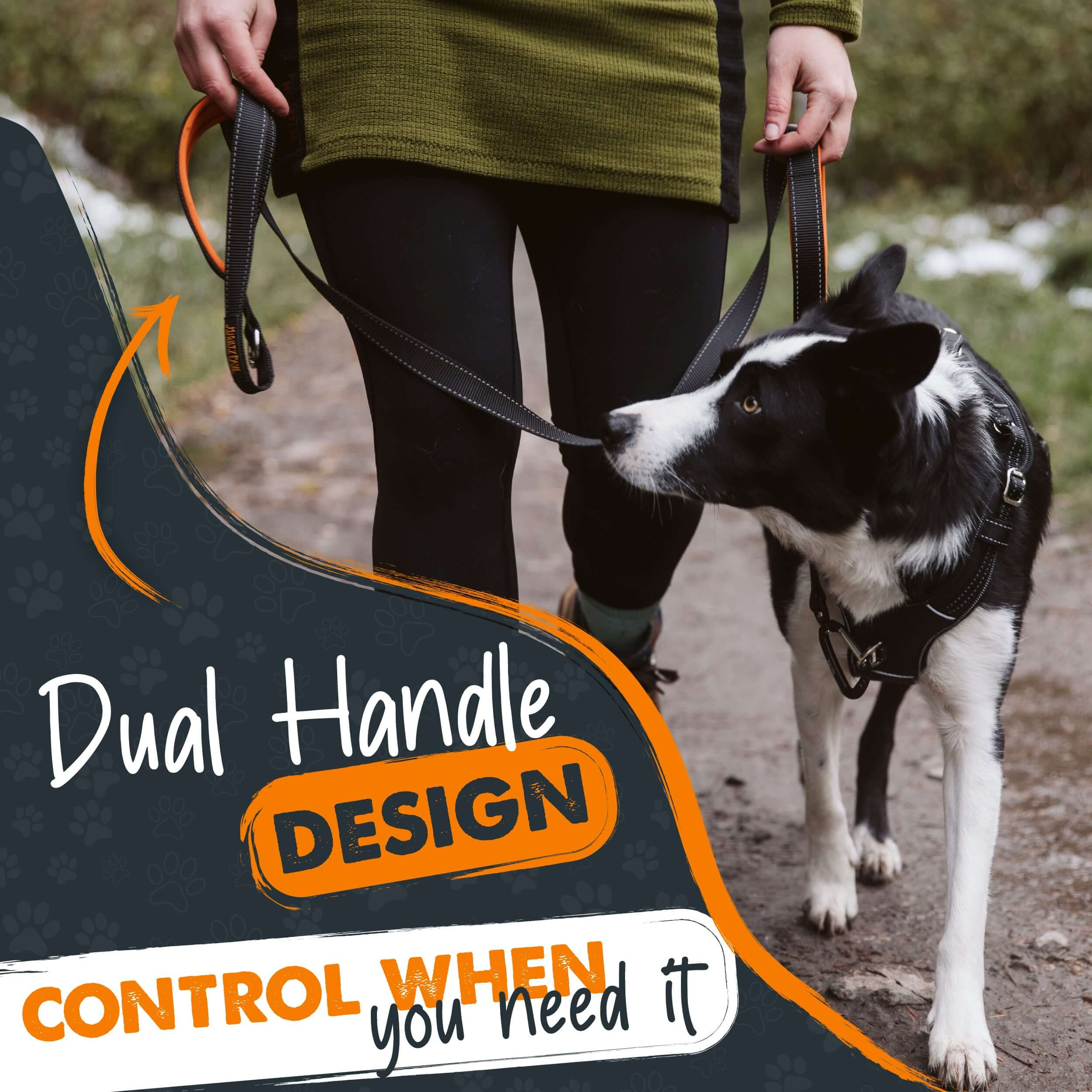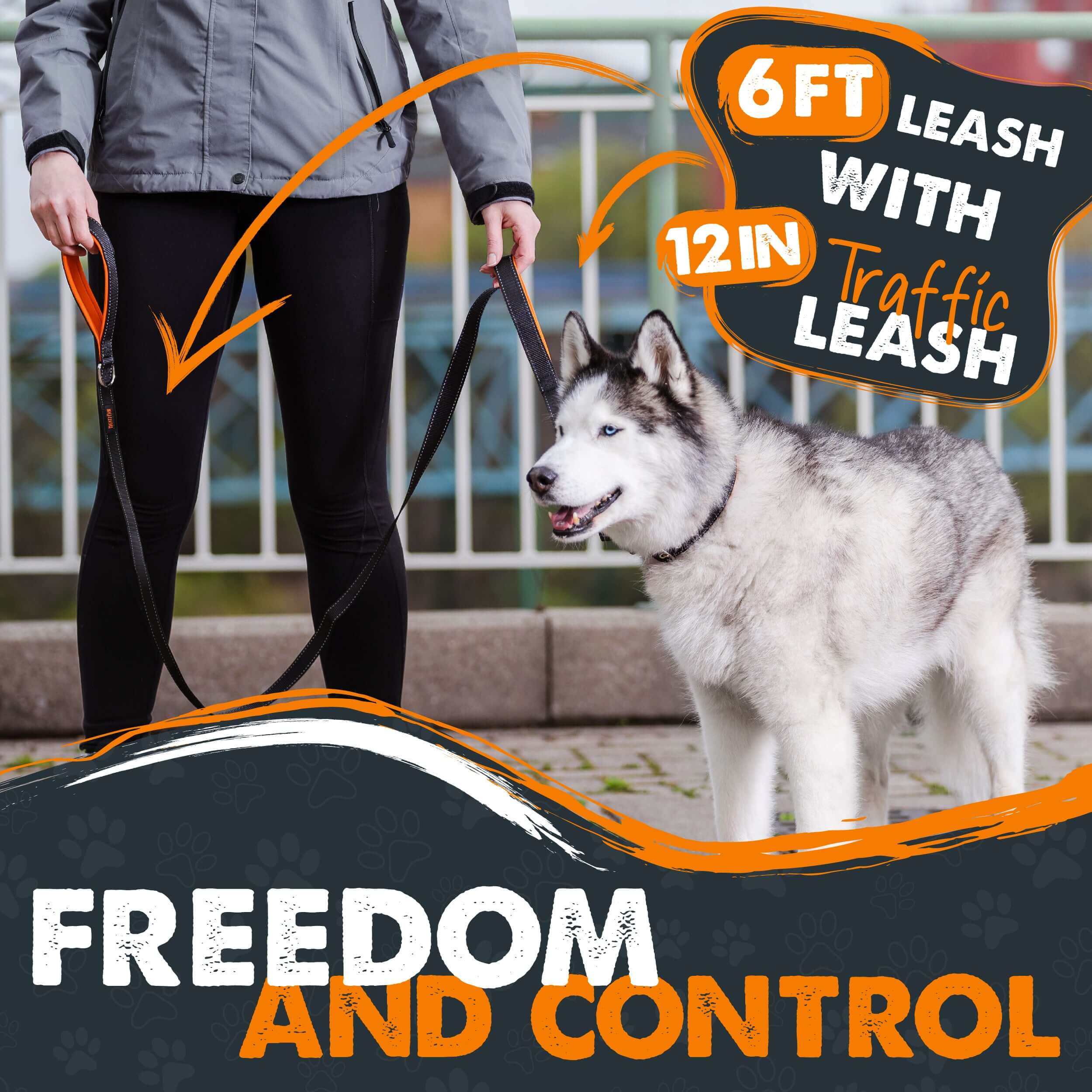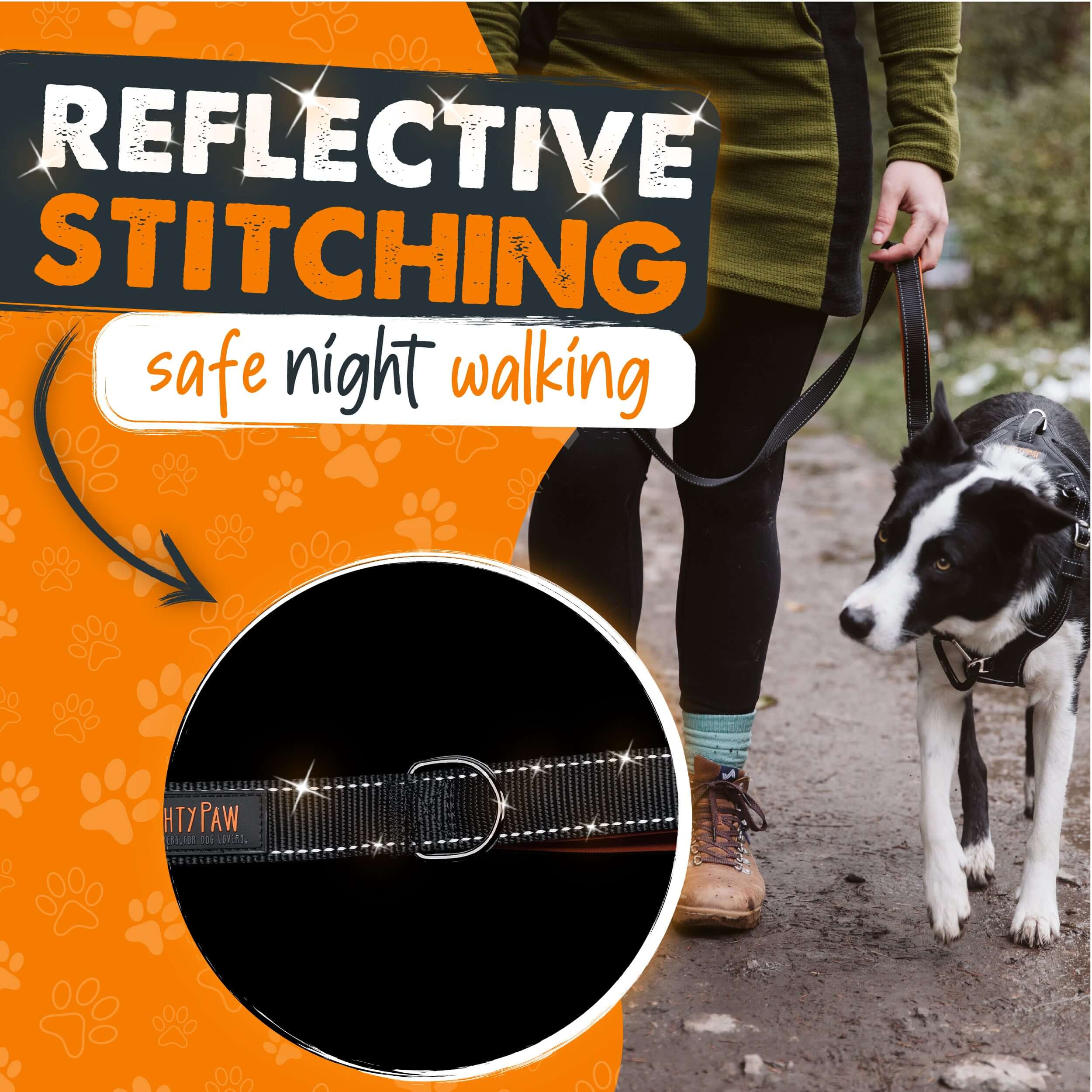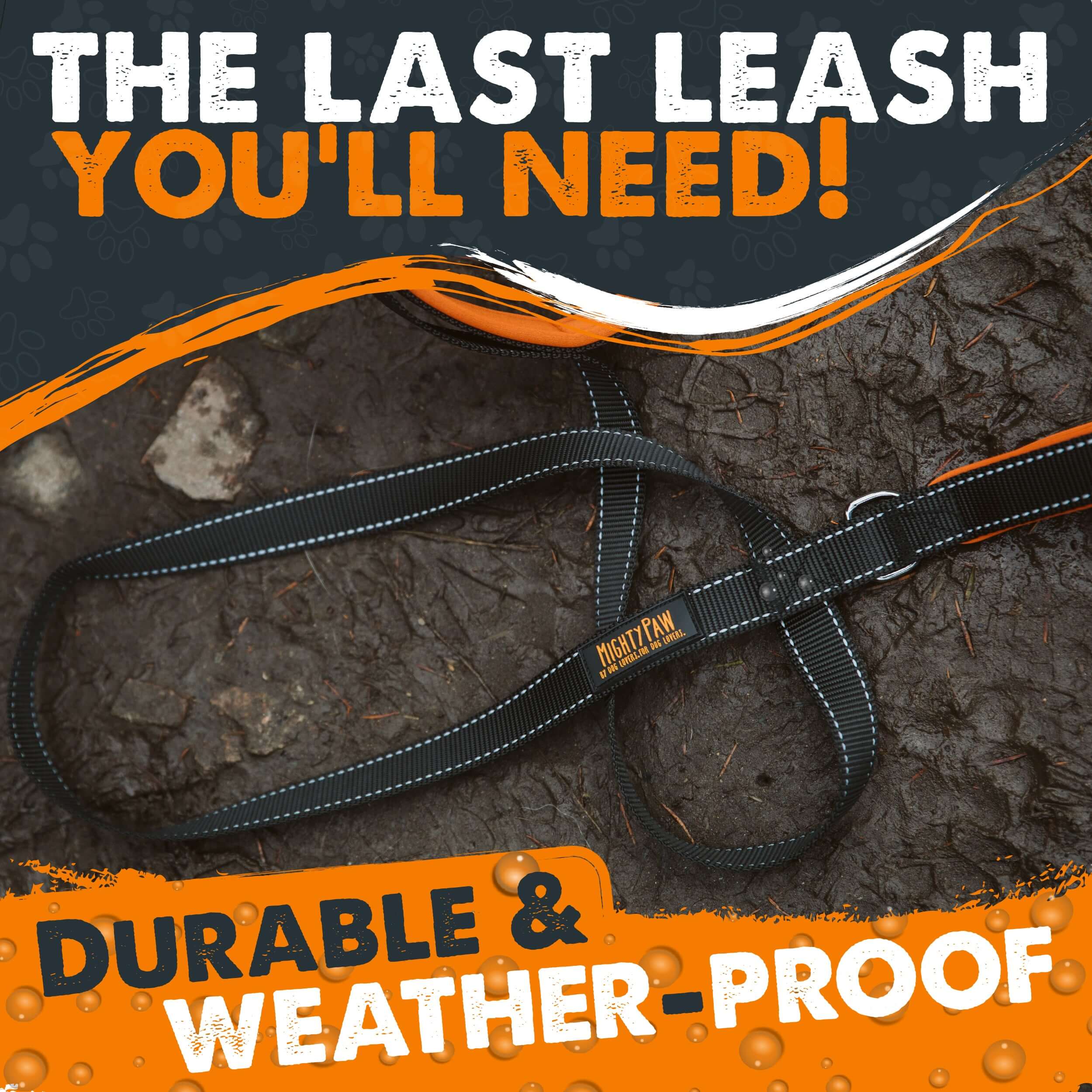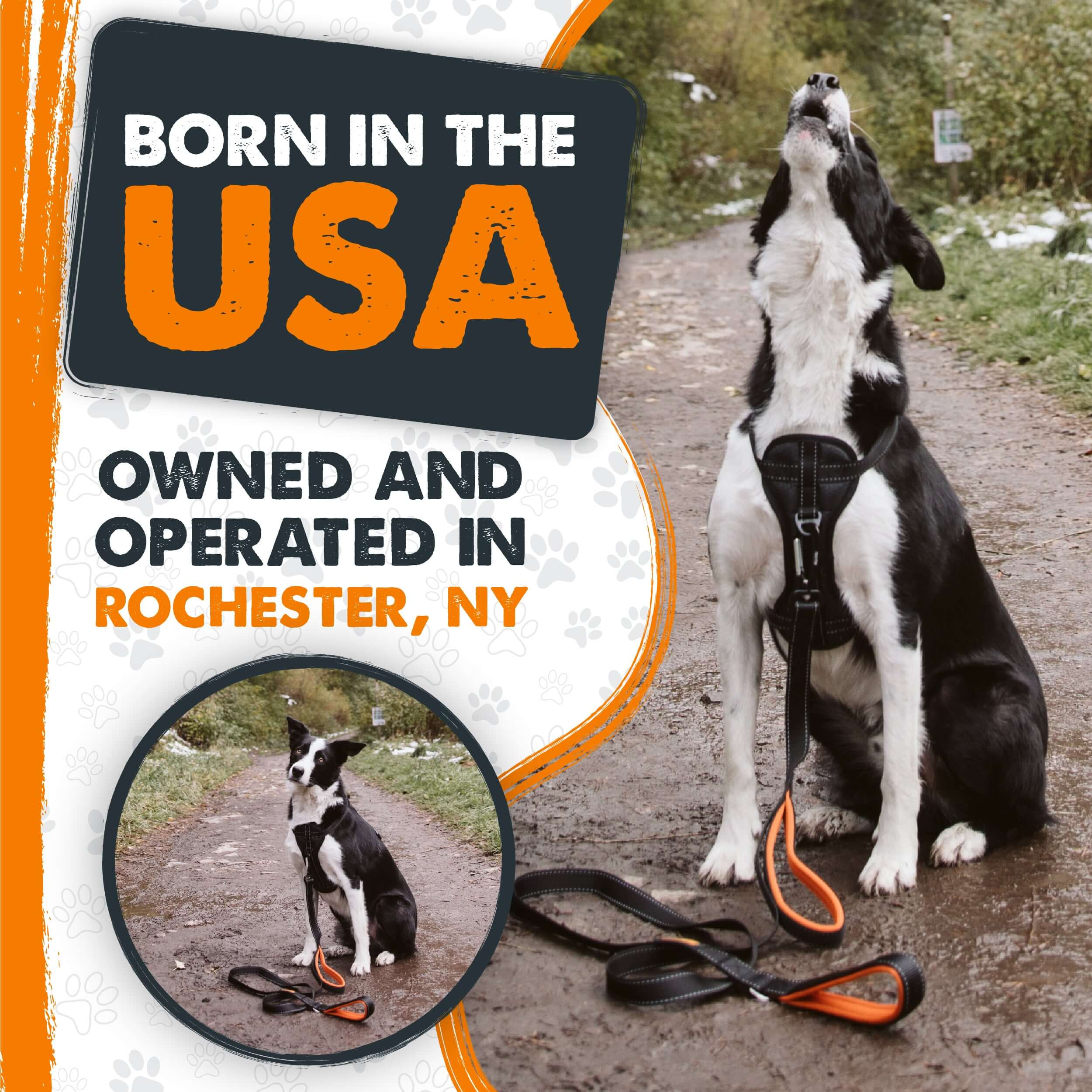 Dual Handle Dog Leash (2.0) HandleX2
DUAL HANDLE DOG LEASH
DUAL HANDLES FOR MORE CONTROL: The Mighty Paw 2-Handle Dog Leash has two handles for added control. The main handle is for general walking and the lower handle is used to keep your dog closer when needed or for added control when you pass other dogs.
COMFORTABLE HANDLES: This dog leash is designed to protect your hands if your dog likes to pull on the leash. The double handles are lined with thick, super soft neoprene padding to keep your hands pain-free and comfortable. We offer a no-hassle, 90 days, 100% money back guarantee.
SAFE AND DURABLE: Not only does our dual handle dog leash help you control your dog better, but it also adds a layer of safety. The two handles make it less likely your dog will escape, and we've added reflective stitching to make your dog more visible after dark.

TRUSTWORTHY CARABINER: This small or large dog leash is crafted with a rock climbers carabiner clip. It is made with Aviation Aluminum the same material rock climbers use and trust. It is light in weight but super strong. The clip is force tested to 850+ lbs.

BORN IN THE USA - Mighty Paw operates from Rochester, NY. When you buy from us, you're supporting a small, family owned and operated business. We love dogs as much as you do!