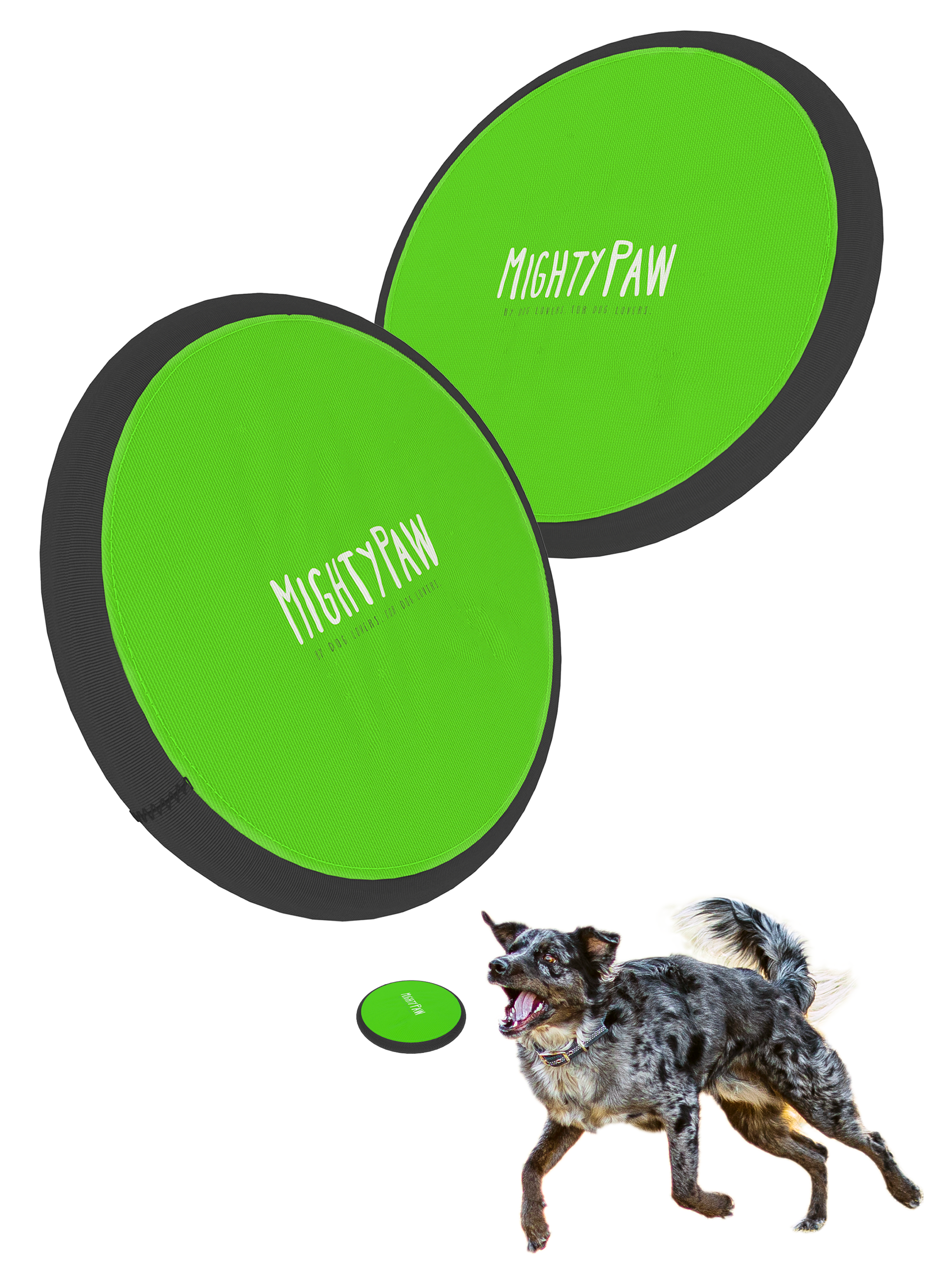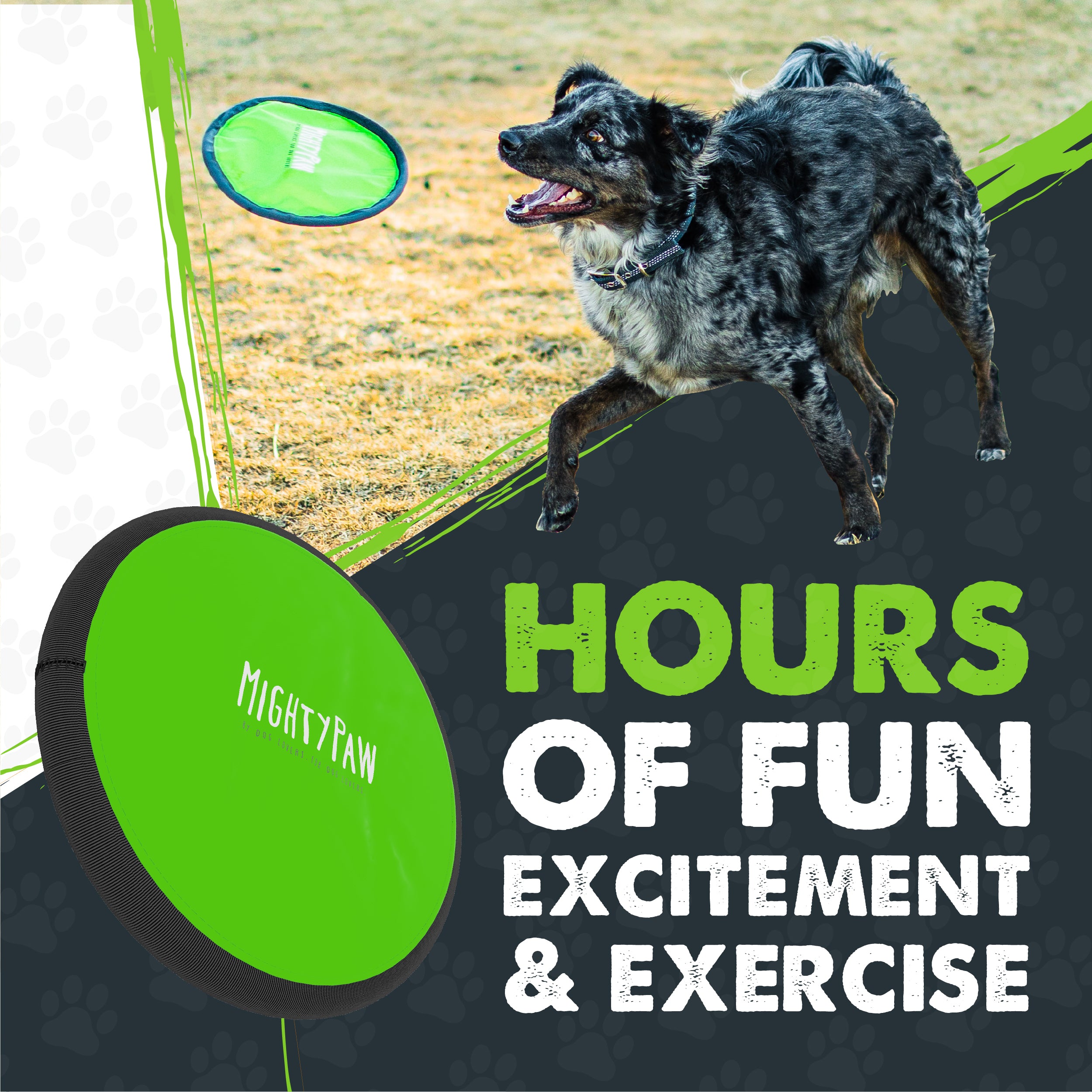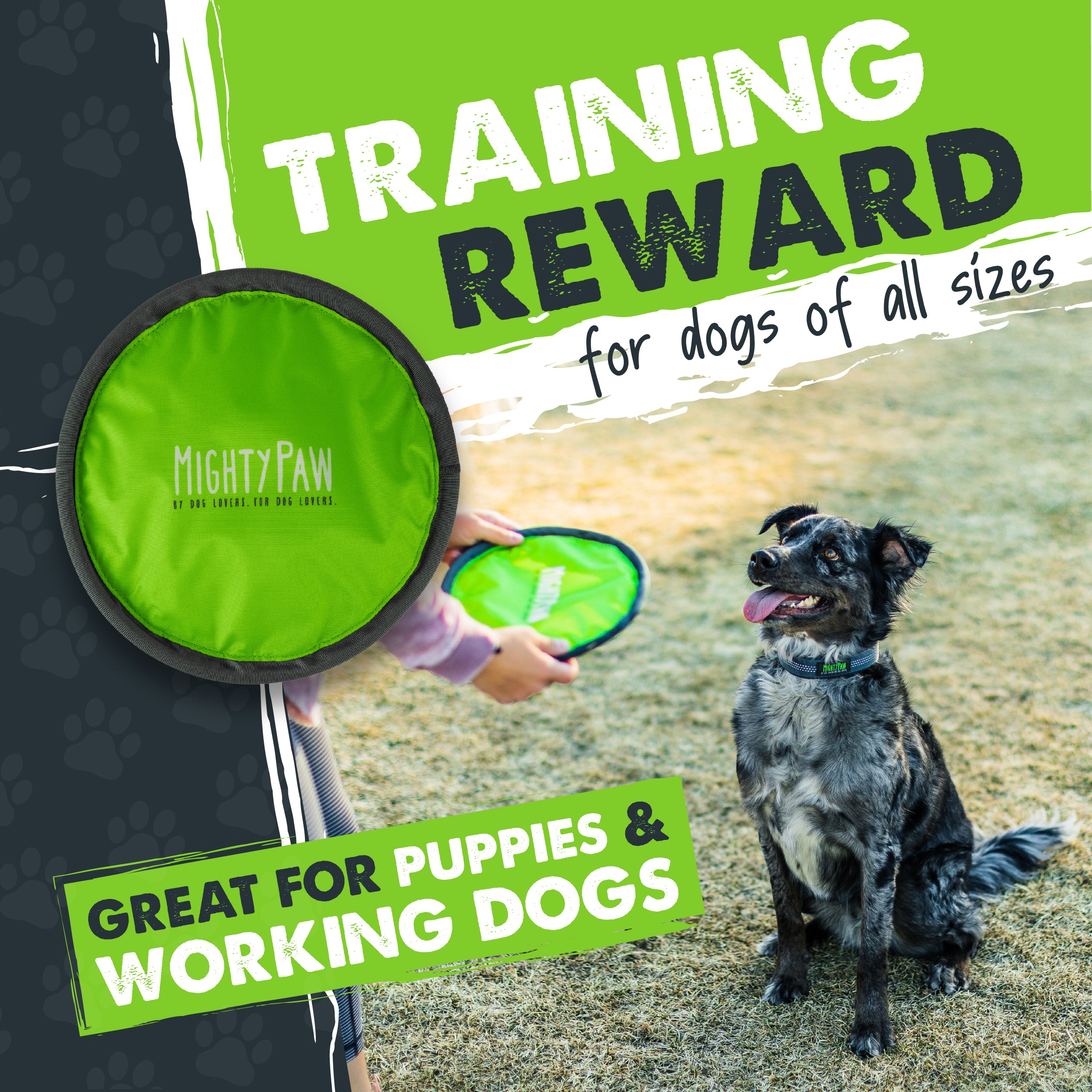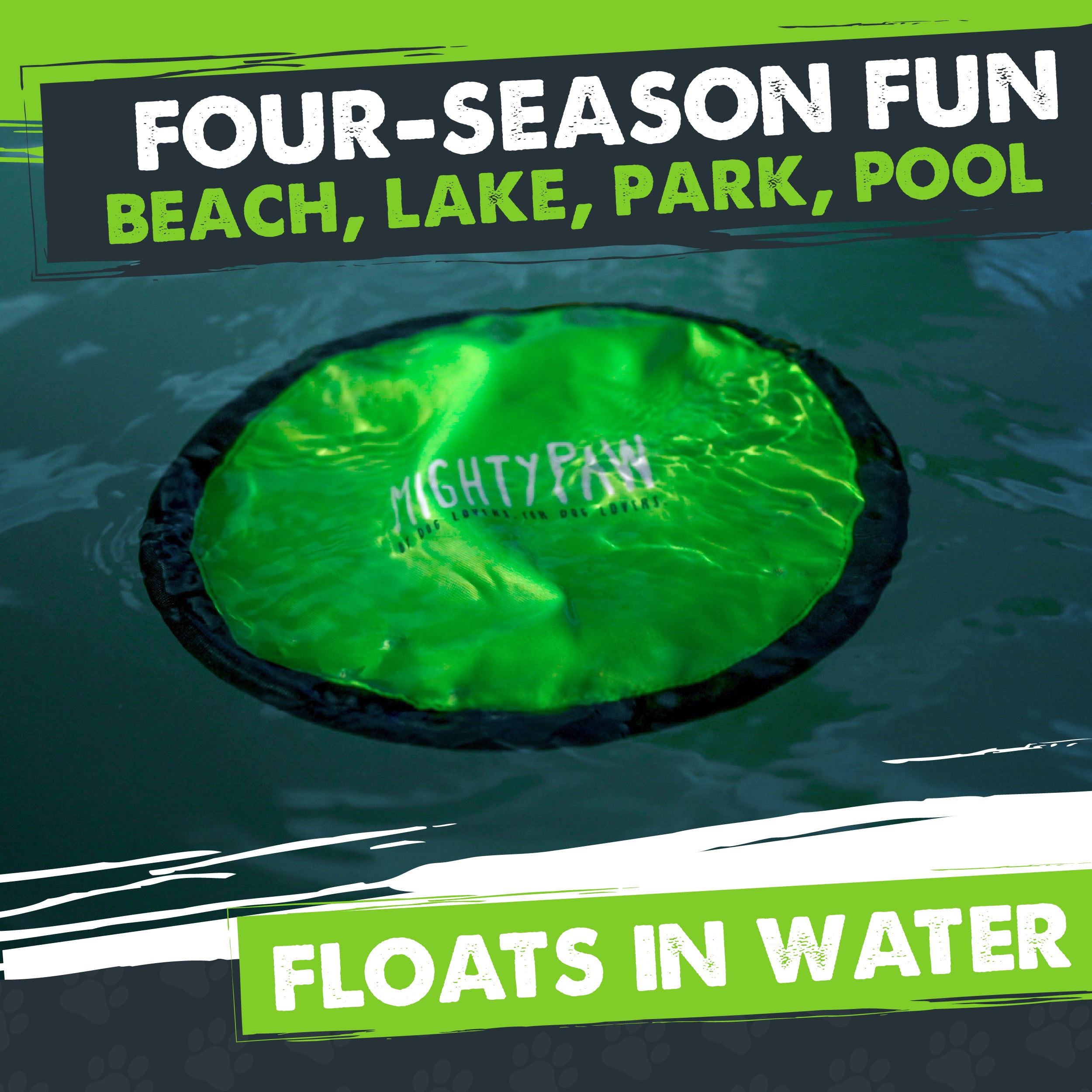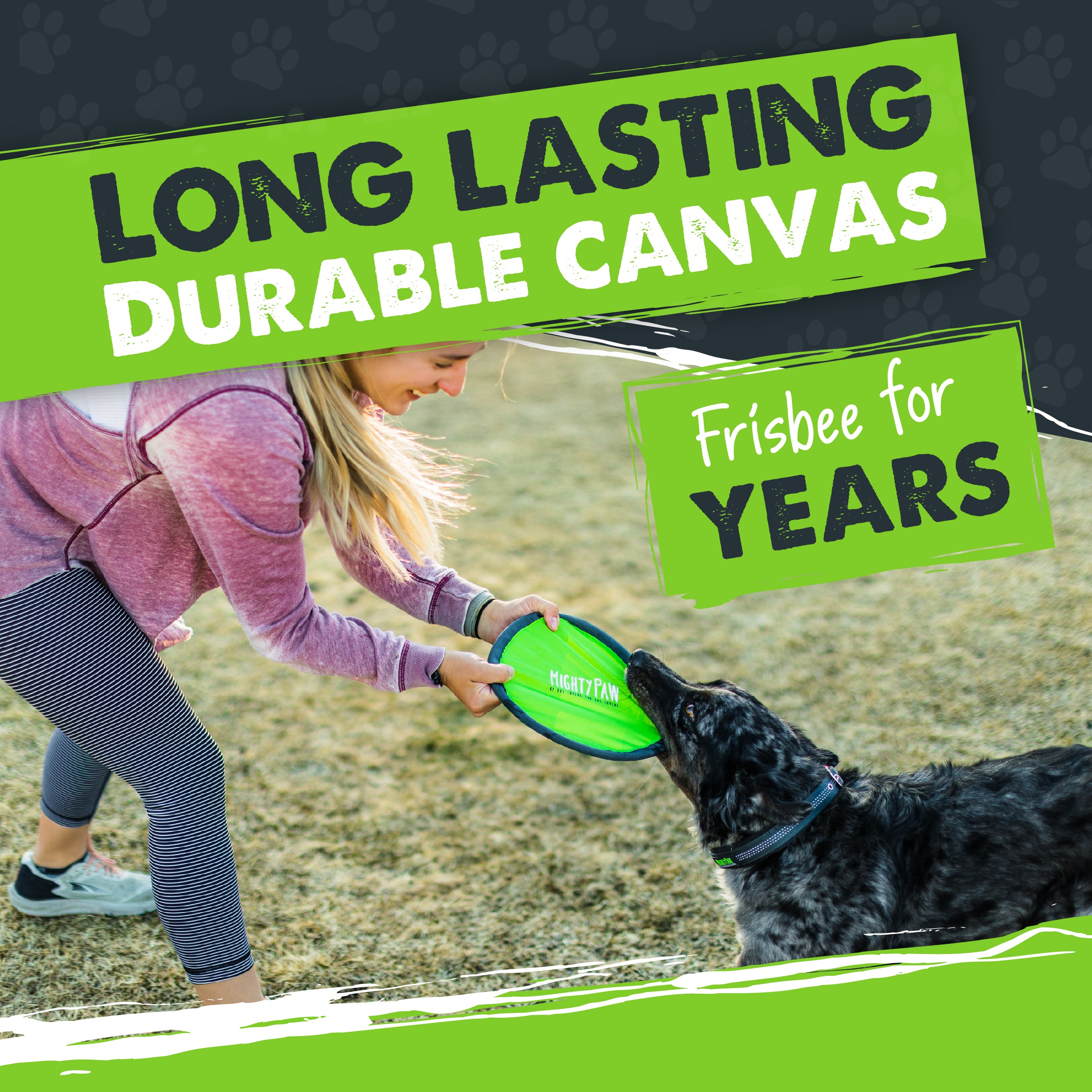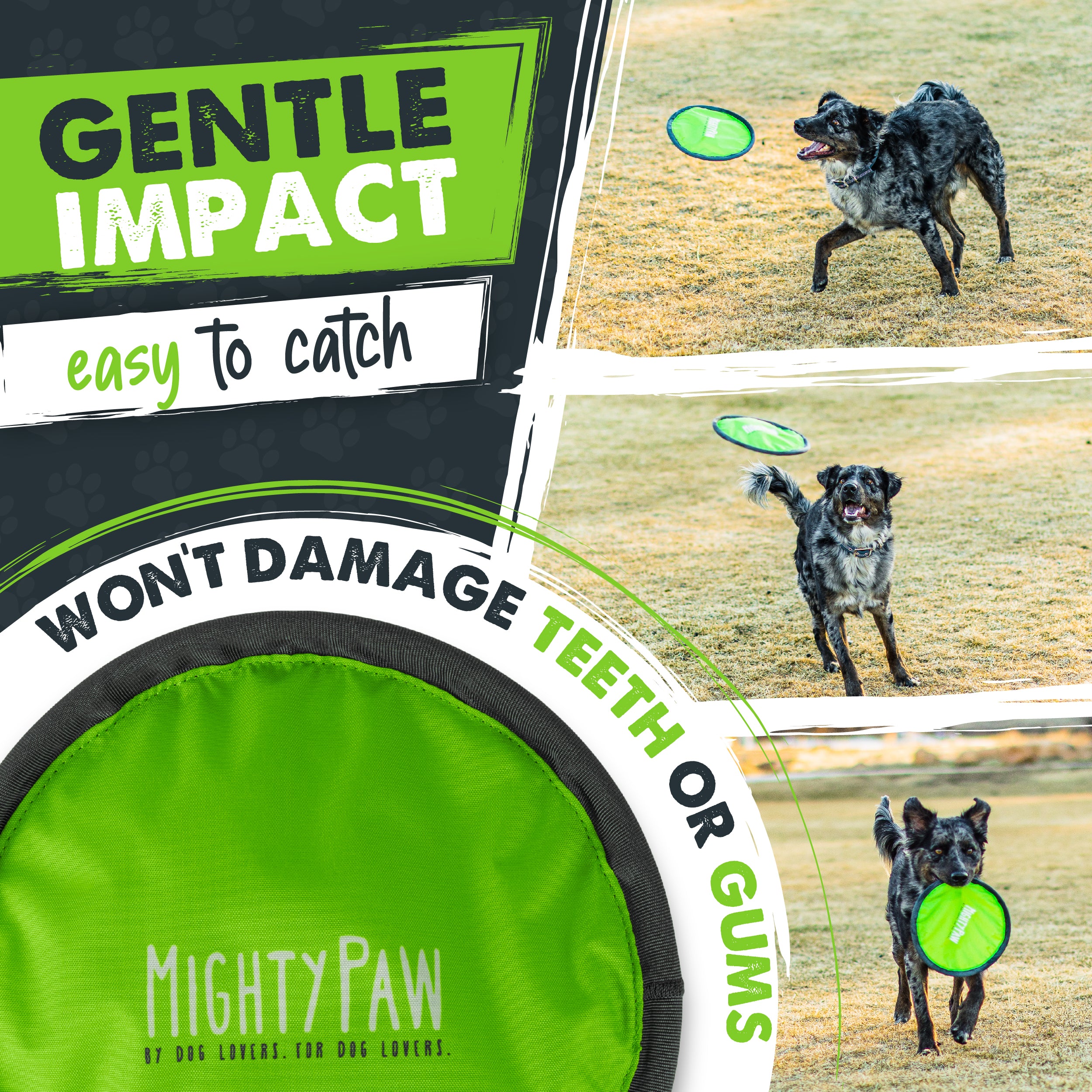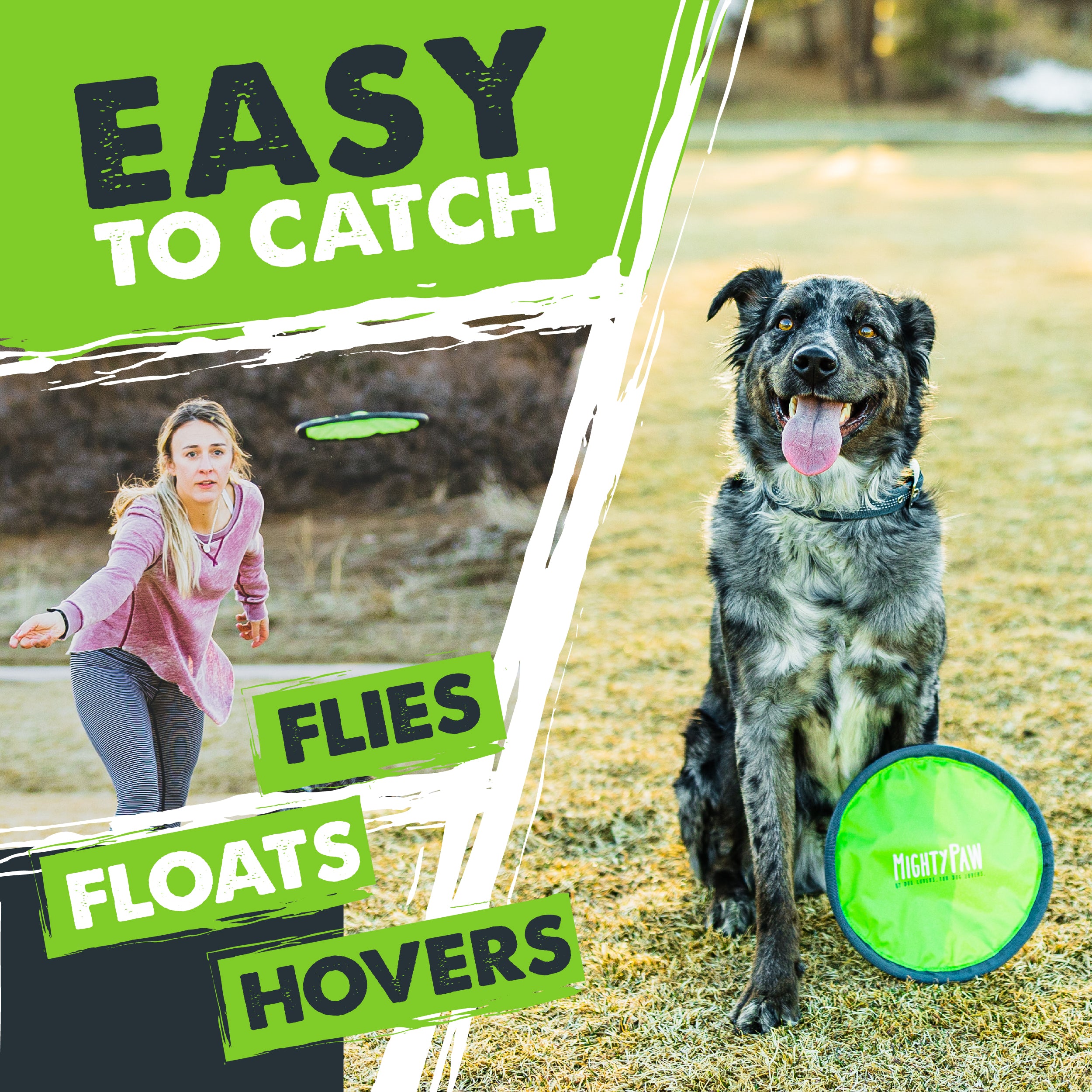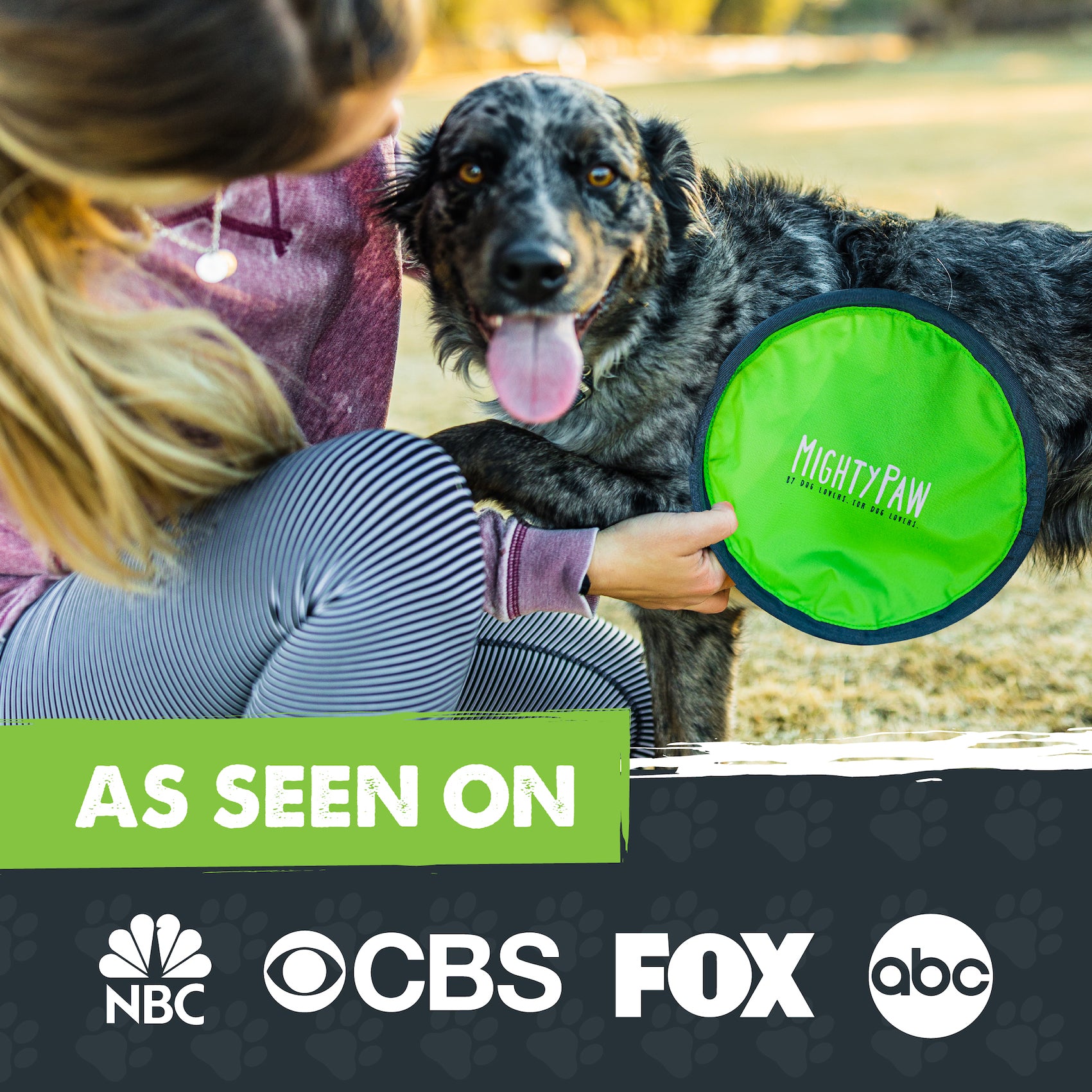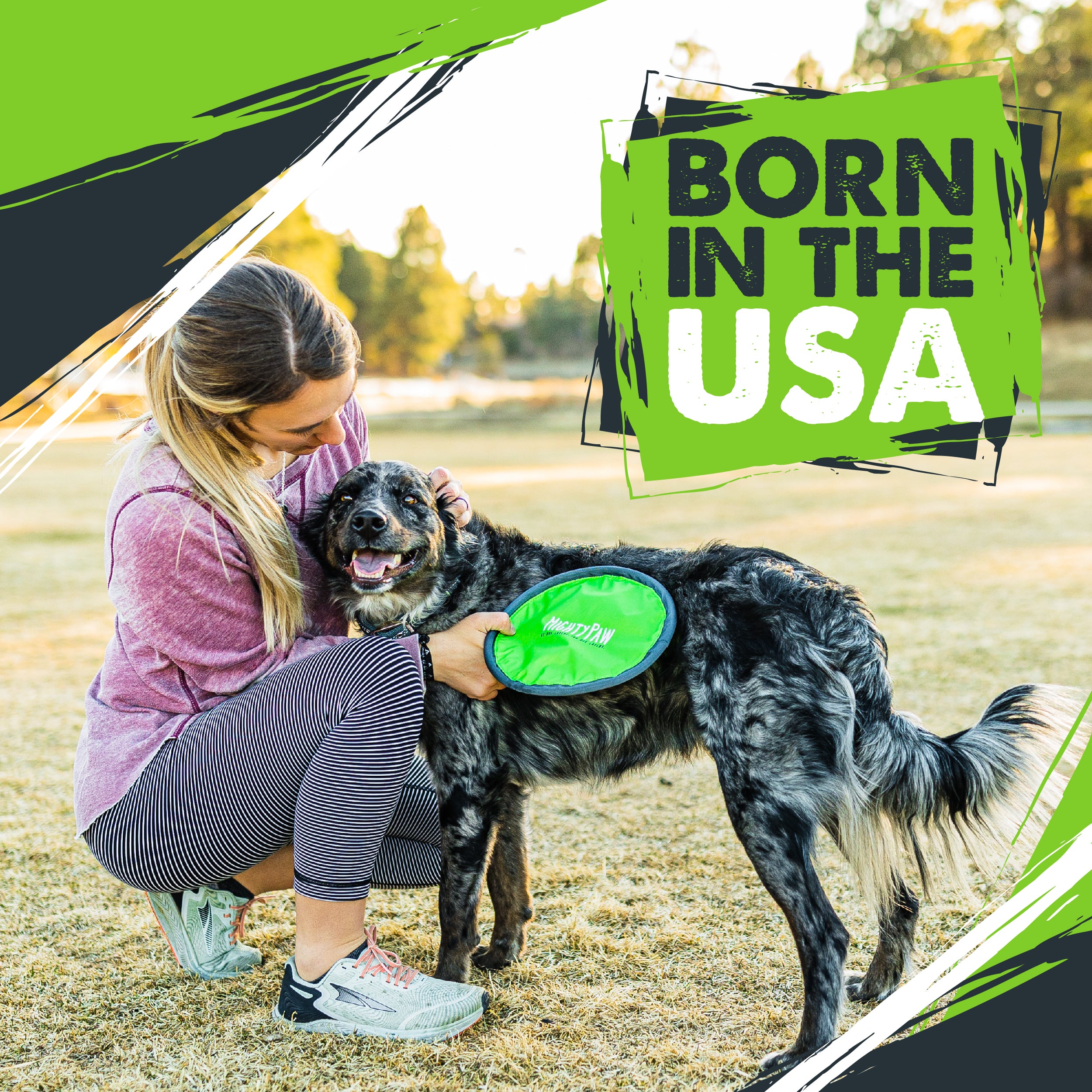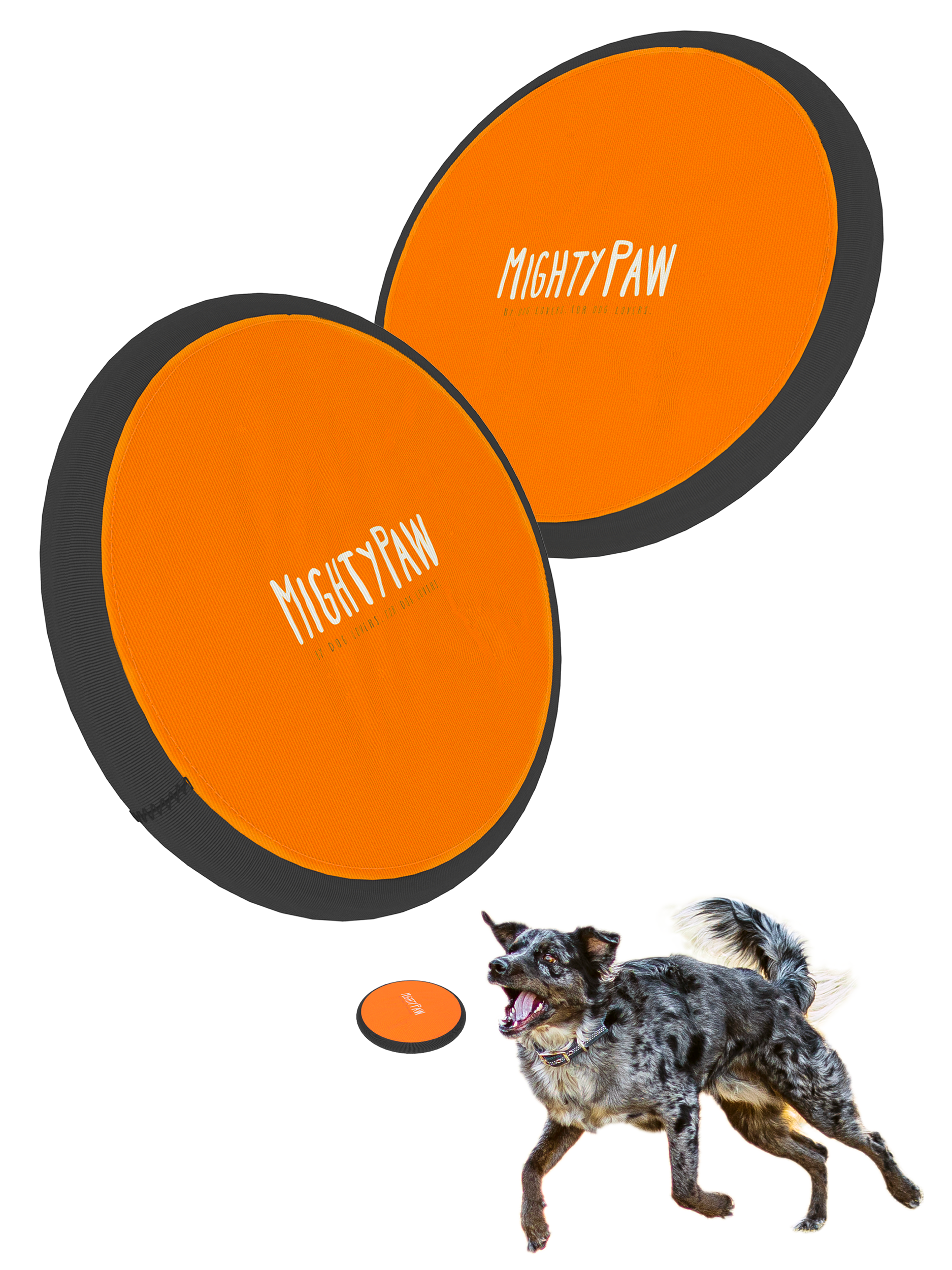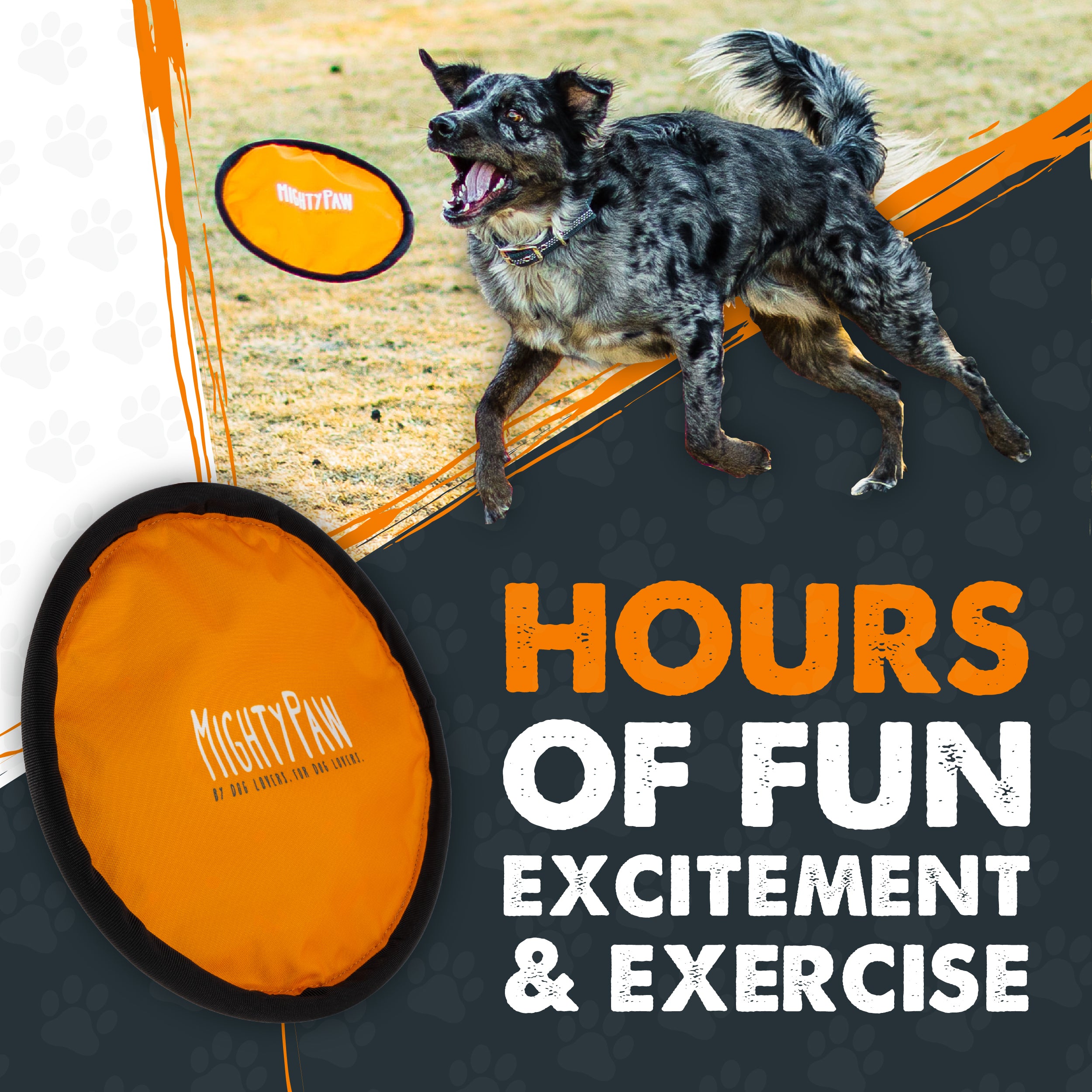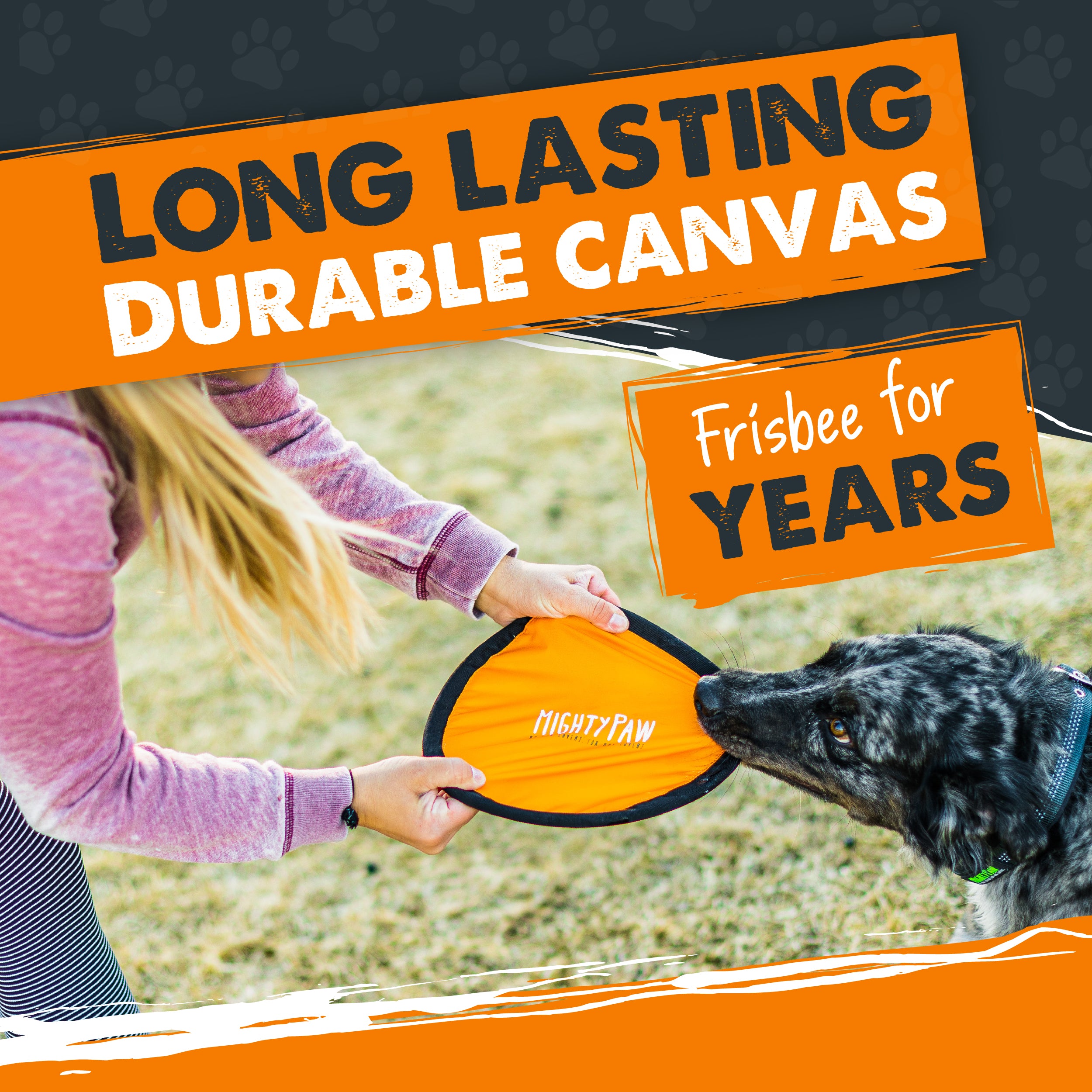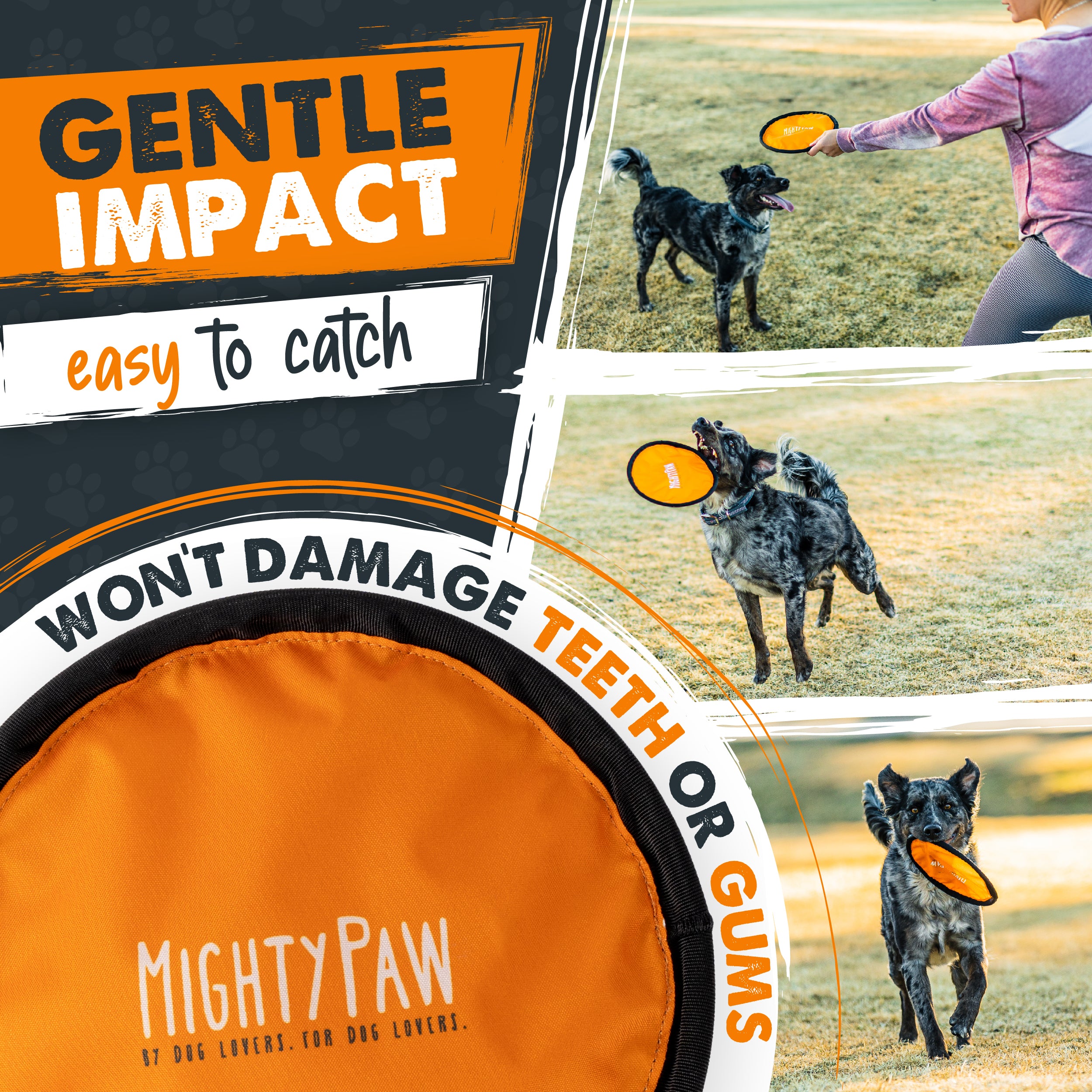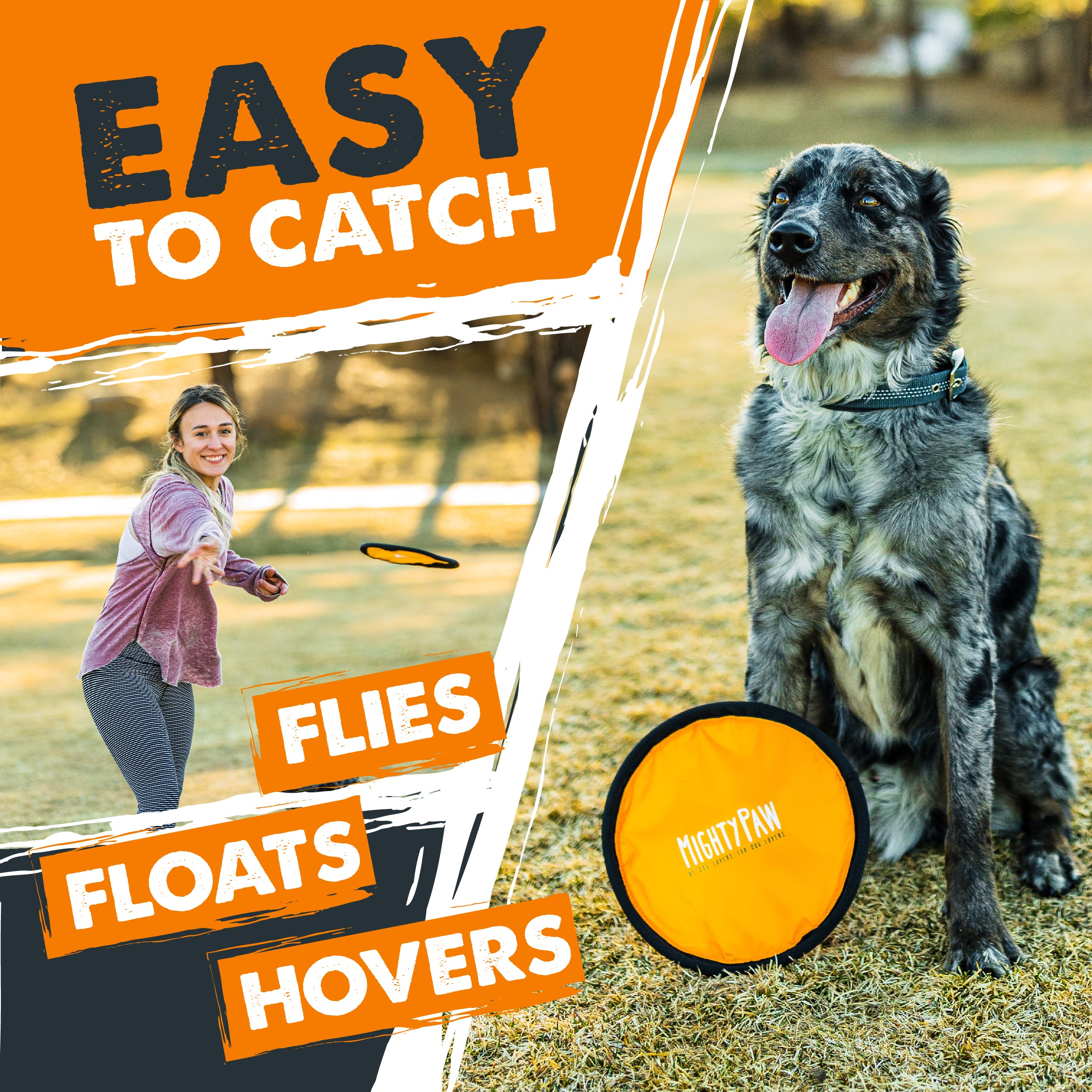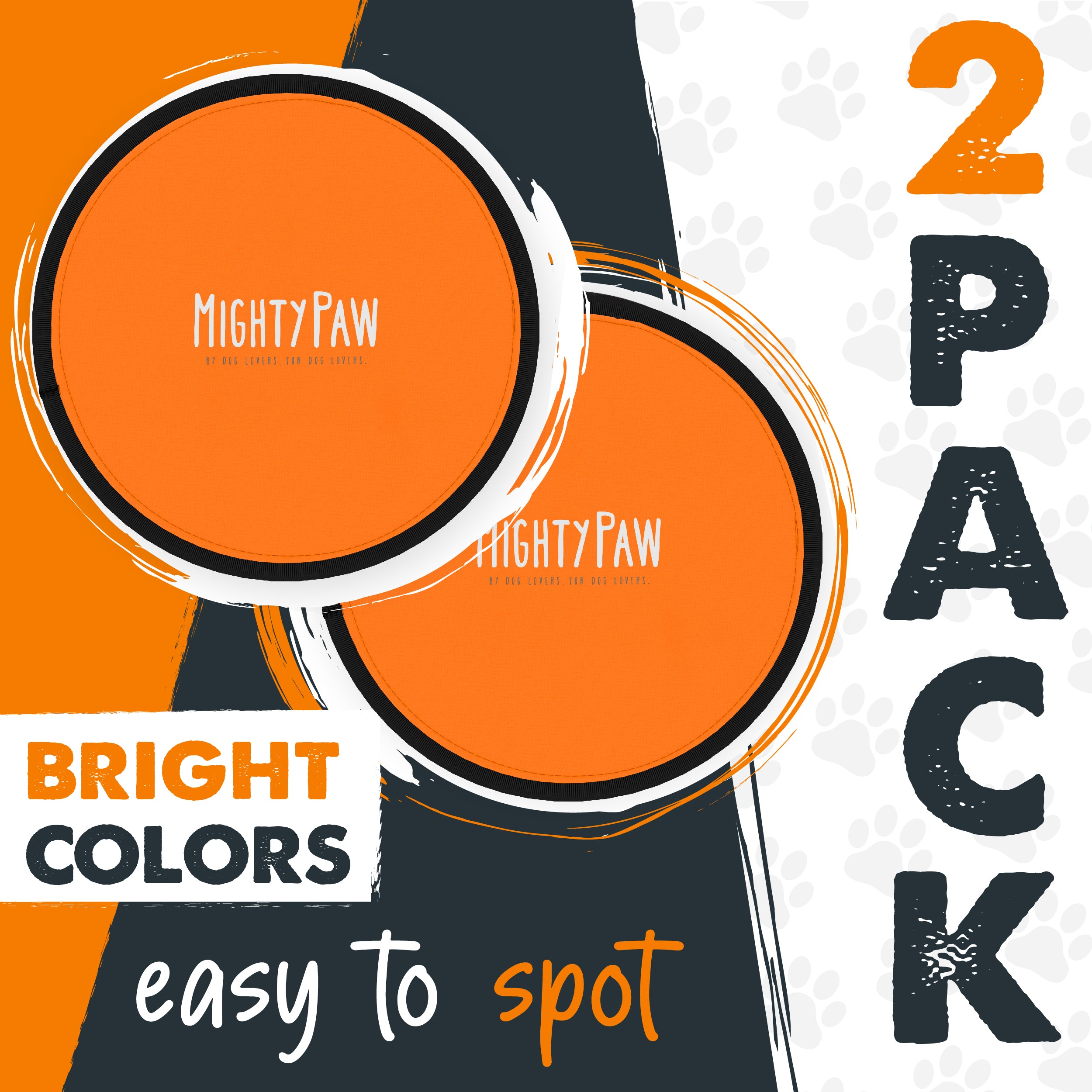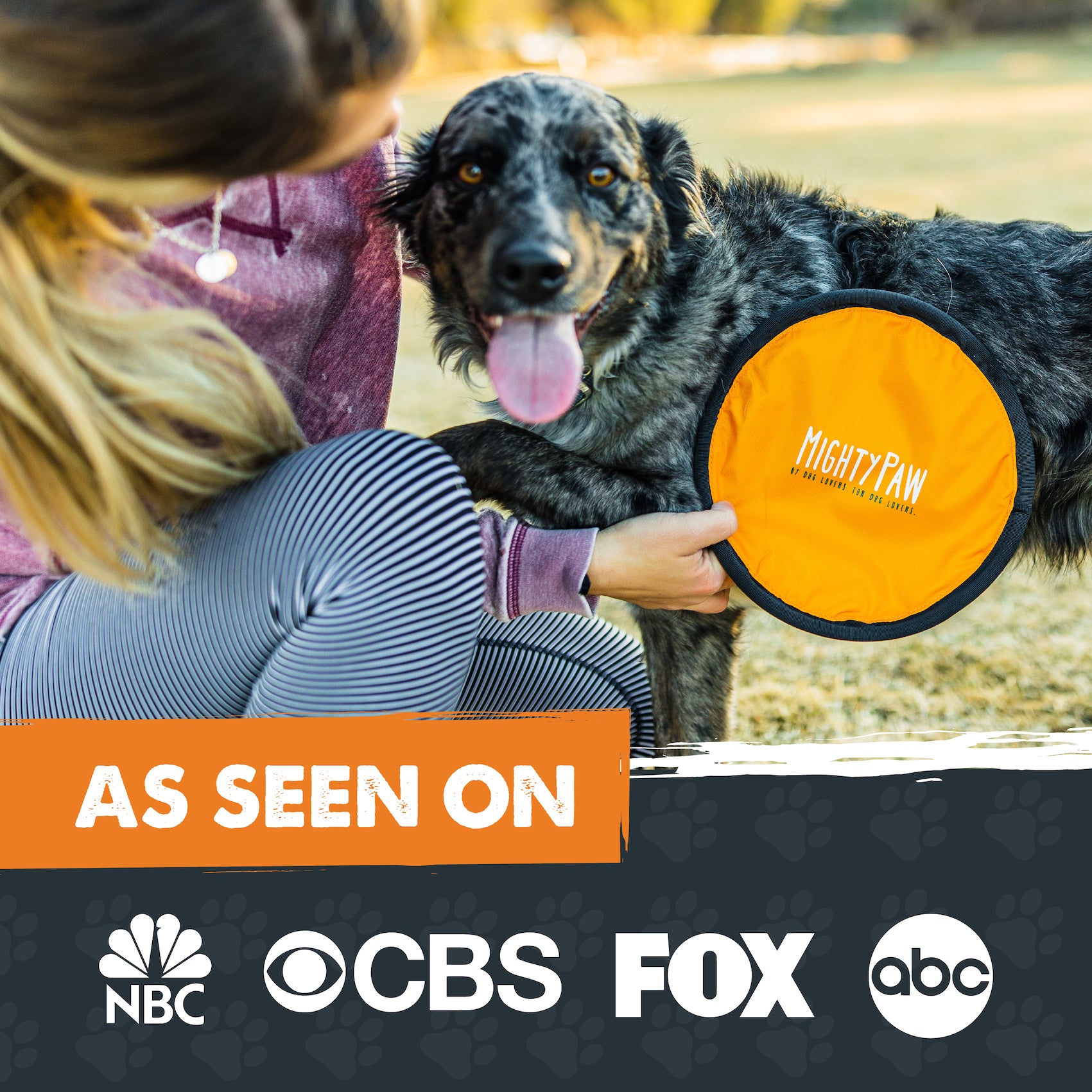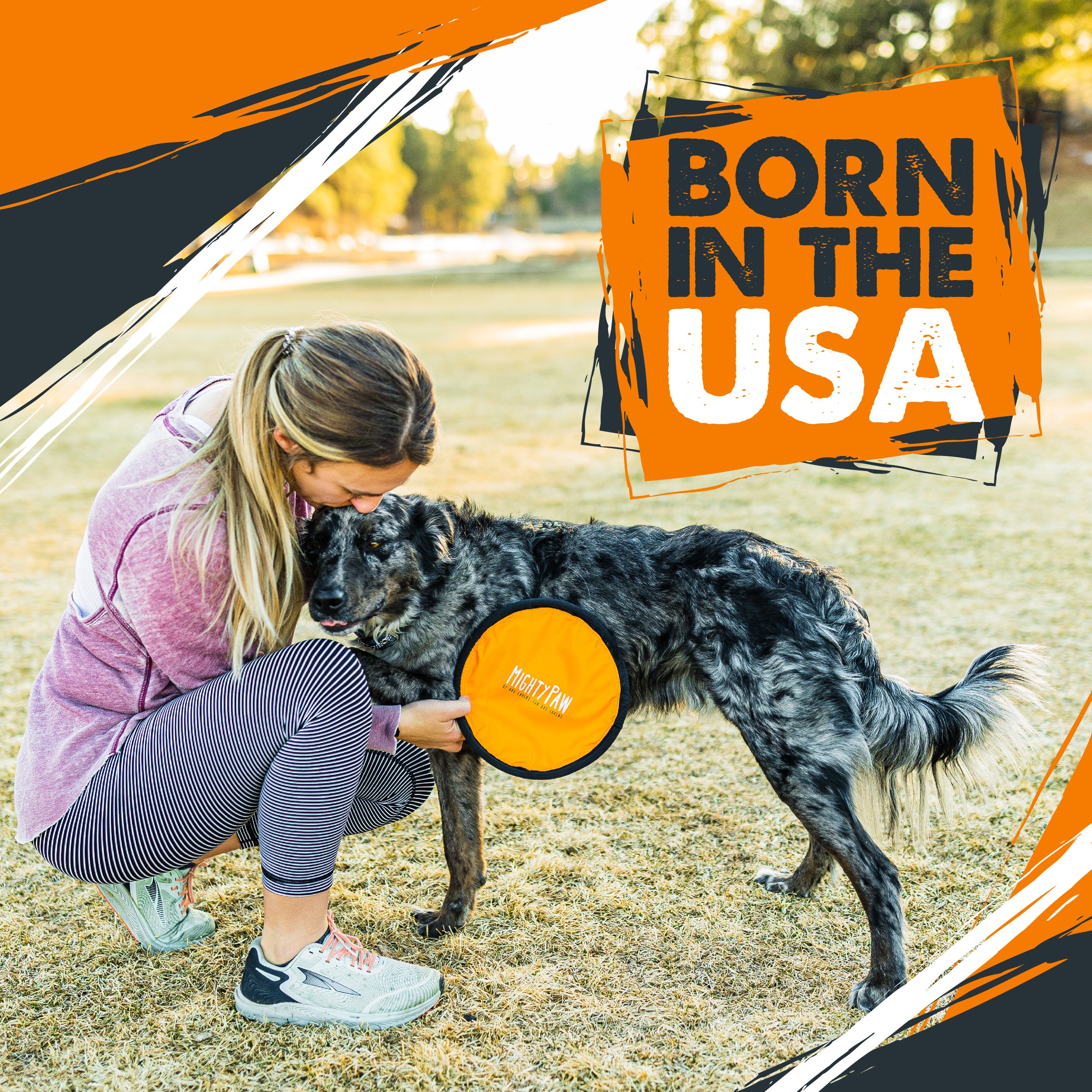 Mighty Paw Dog Frisbee (2 Pack)
SOFT DOG FRISBEE (2 PACK)
Mighty Paw's modern and bright 10" Dog Frisbee is designed for intense games of fetch for all size dogs.
Made of durable nylon webbing and a soft ⅓" tube frame, it's gentle on your dog's mouth & teeth and safe for them to catch.
Since our dog frisbee floats, you can also have retrieving fun on the beach, in lakes, ponds, pools and snowy conditions!
Because of its durable design, you can easily rinse it off under running water and let it air dry.
2 Pack

Premium nylon webbing

Durable fetch toy

Soft tube frame

Gentle on mouth and gums

Lightweight design

Easy to throw

For all size dogs

Hours of high-flying fun

Fun reward during training

Floats on water

Easy to clean

Modern design
Click 'add to cart' to make exercising your dog easier and safer… your pup will thank you!