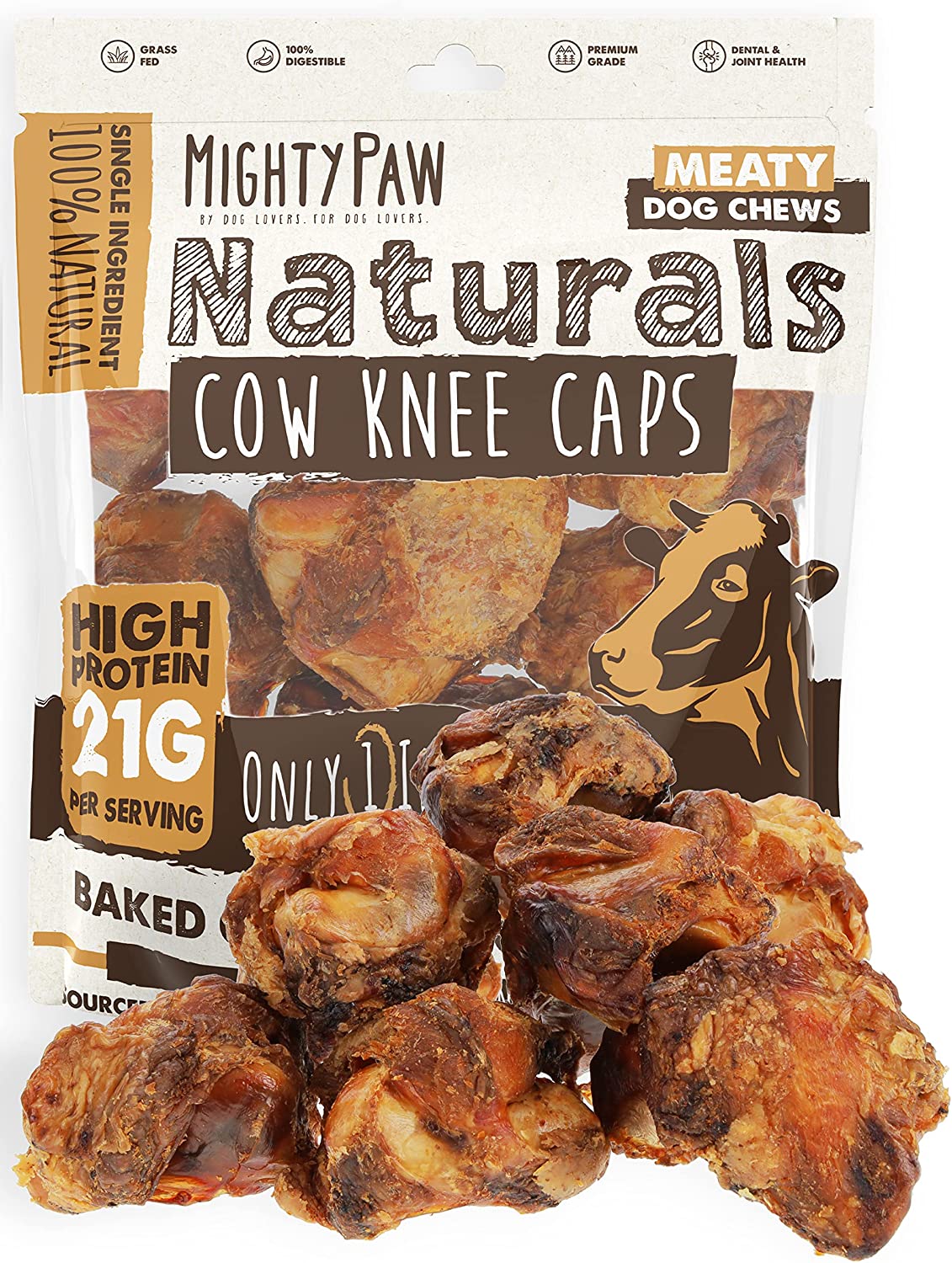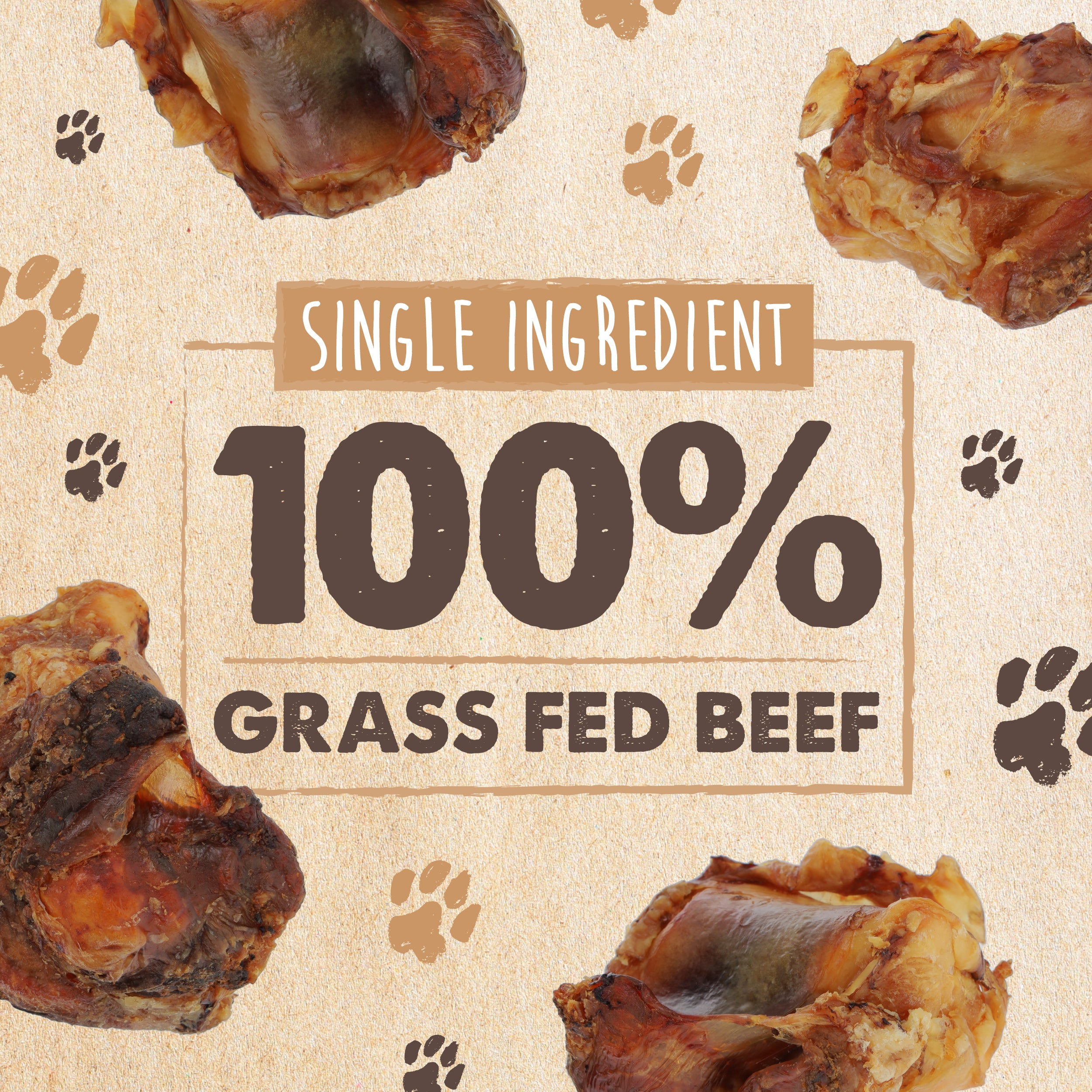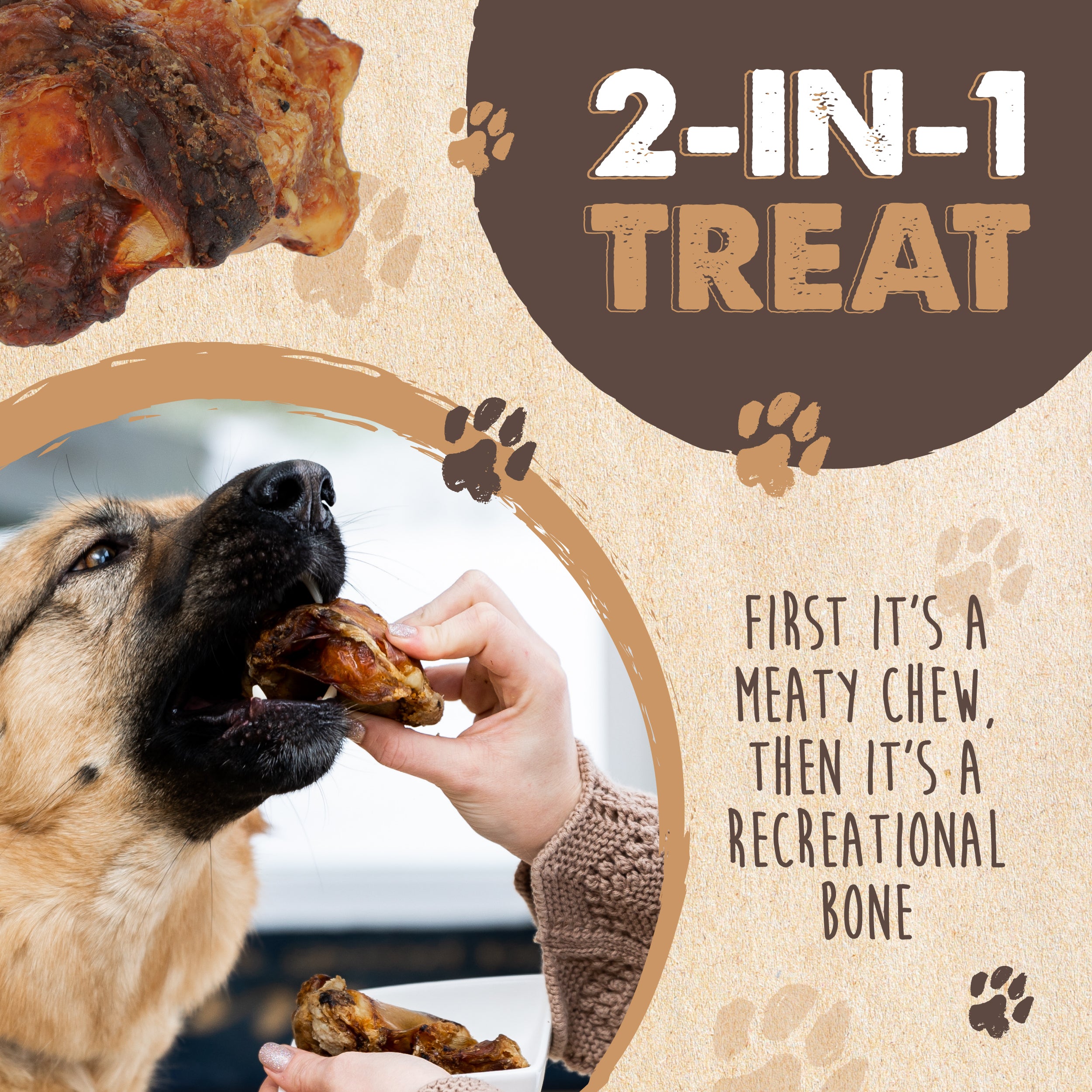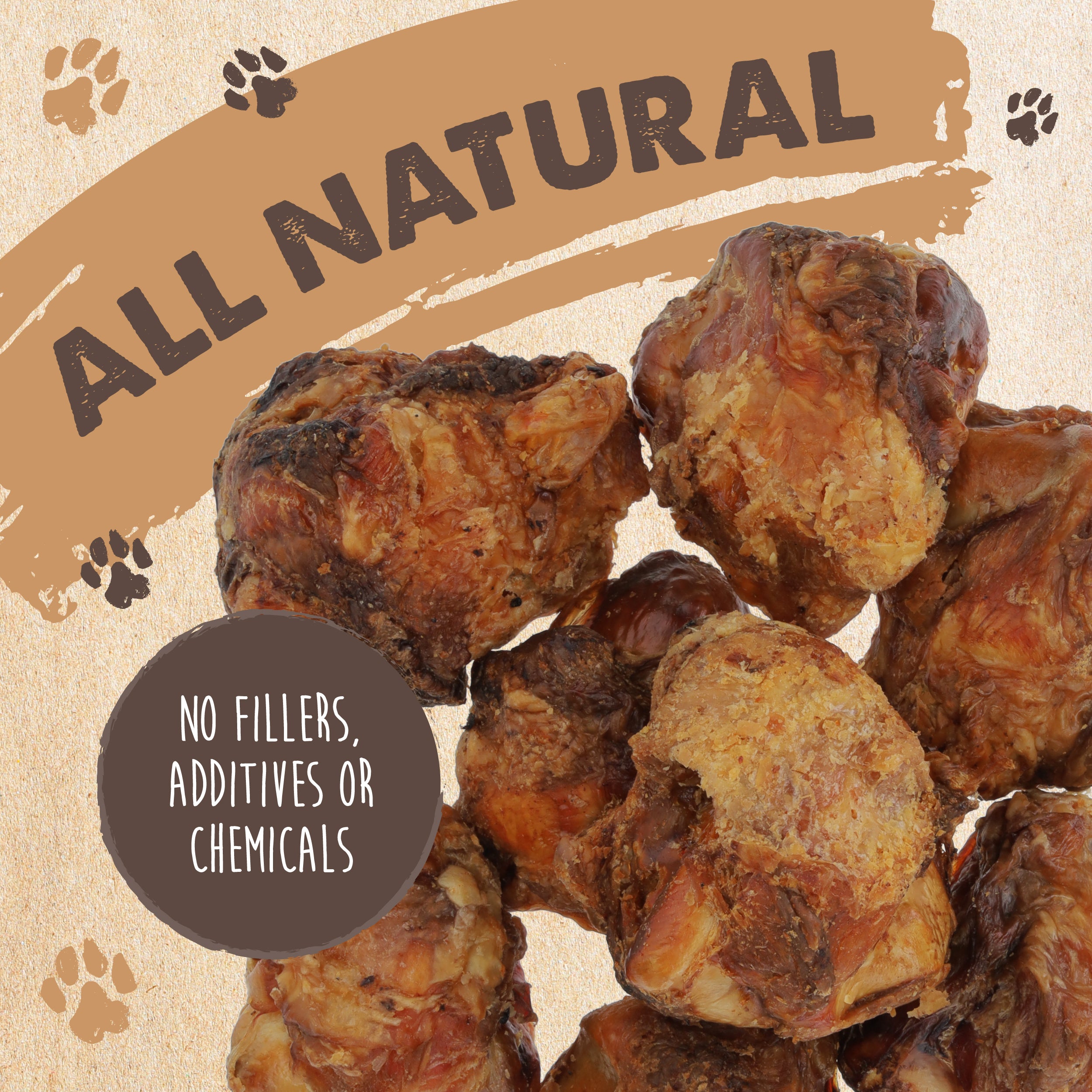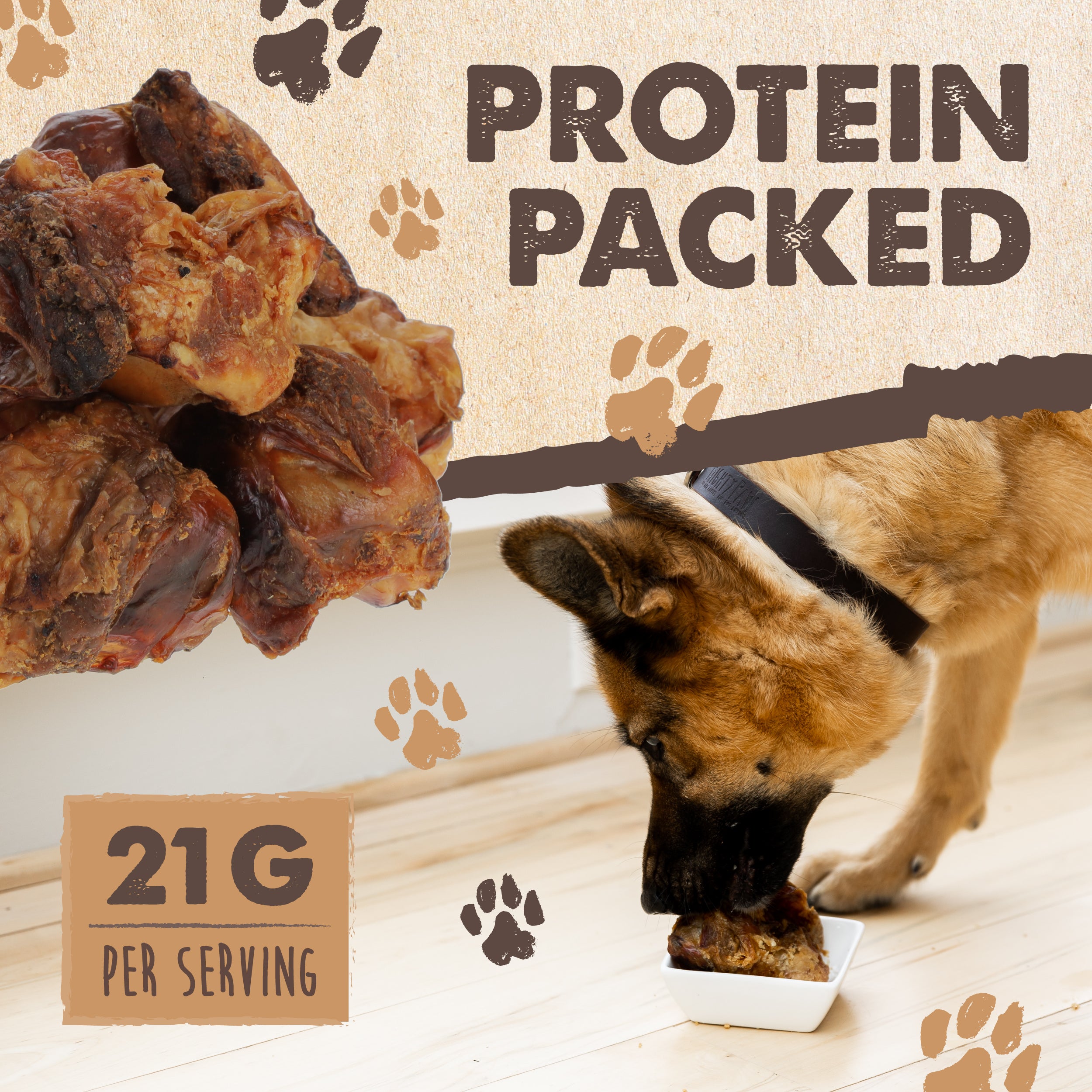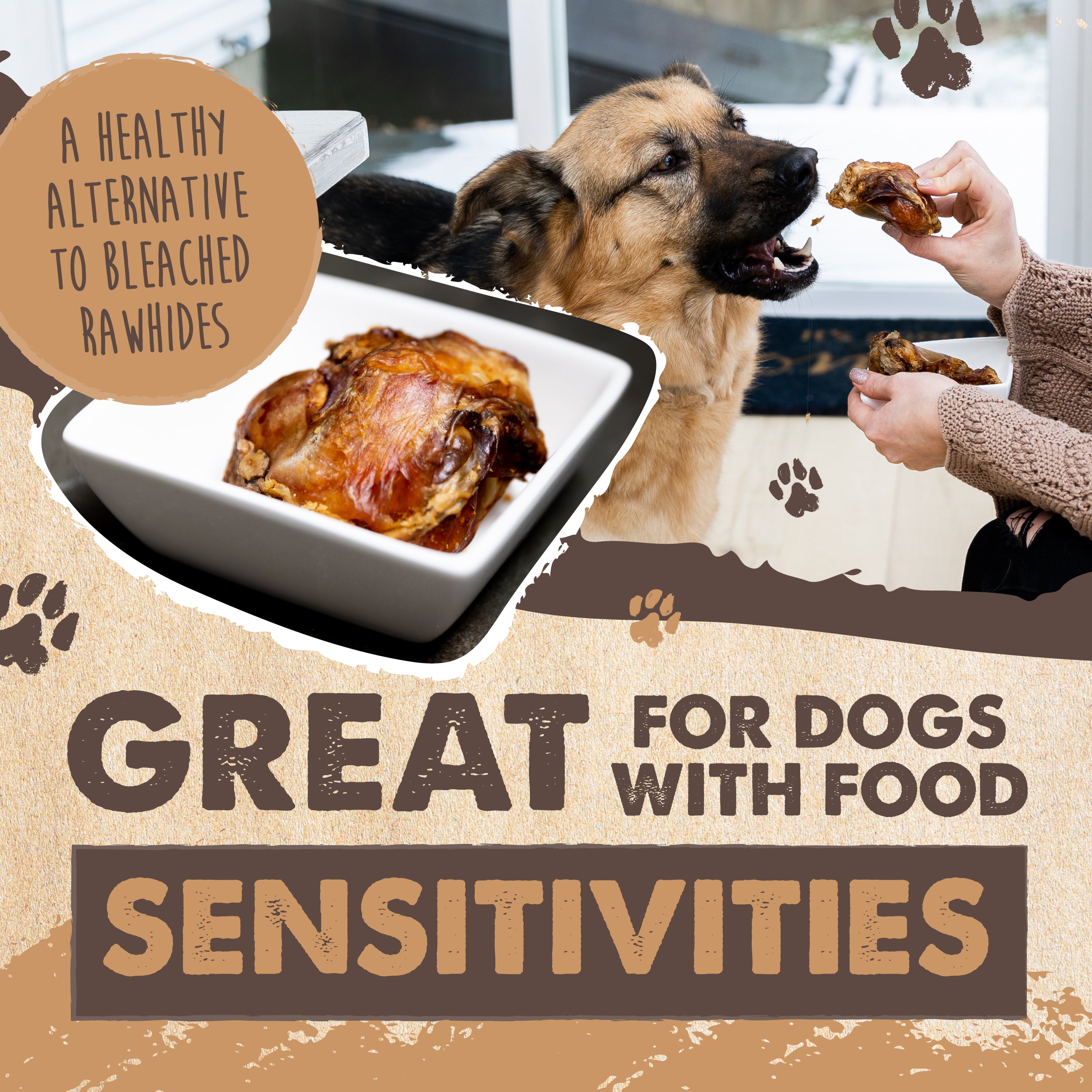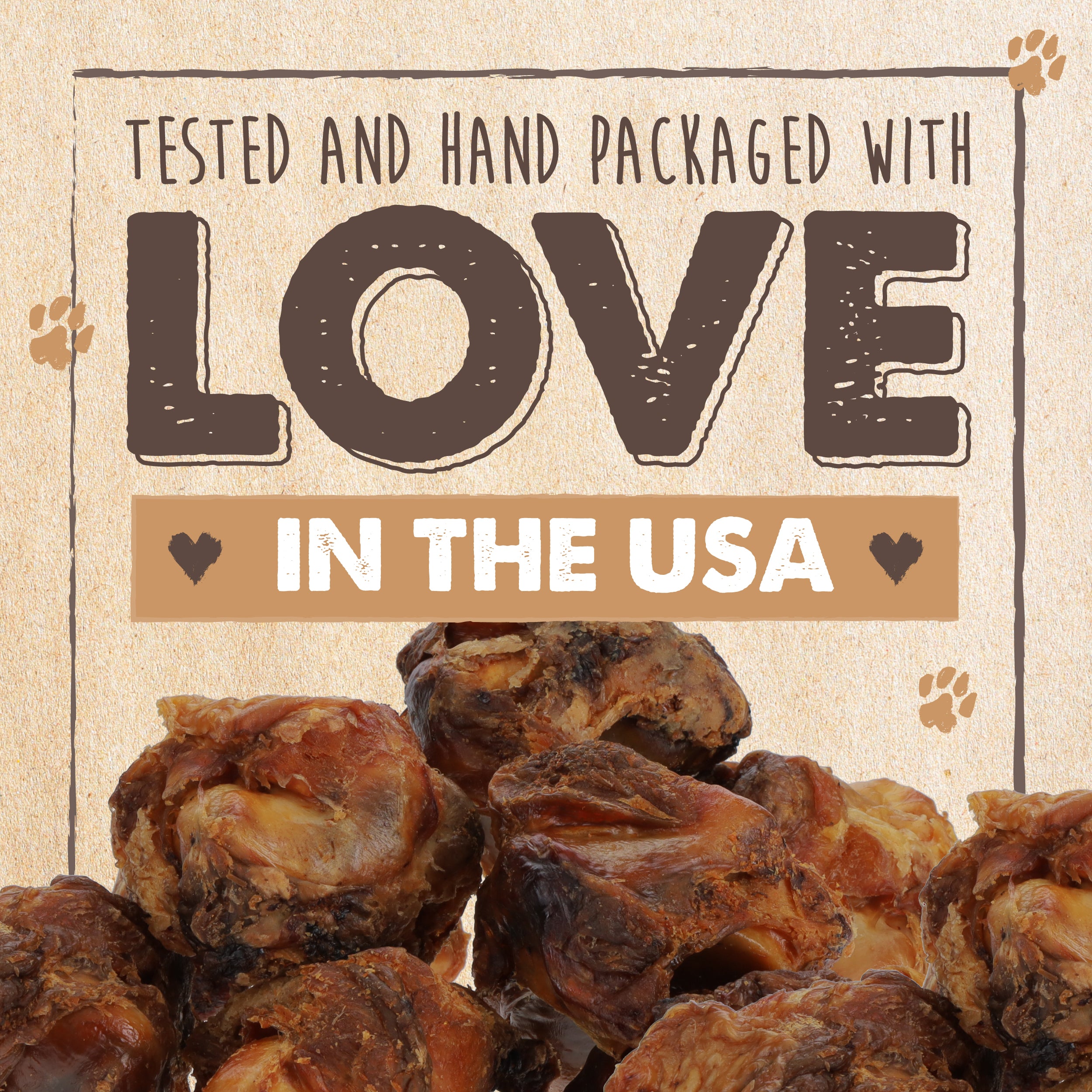 Cow Kneecap Chews for Dogs (8 Pack)
Mighty Paw Naturals Cow Kneecaps
A meaty single ingredient chew that will make your dogs tail wag!
If you're looking for a healthy, all-natural alternative to bleached rawhide chews, our cow knee caps are the perfect treat for your furry friend! Made from 100% natural and high-quality cow knee caps, these chews are a tasty and healthy snack for dogs. They're a single-ingredient dog chew that's naturally rich in protein to help keep your dog strong! Since our cow knee caps are never treated with nasty chemicals, you can feel good about spoiling your pups with the boredom battling healthy snacks they're naturally craving. 
Our knee cap bones come with the meat attached to elevate your dog's chewing fun. When they've chewed the meat off, use the knee cap as a recreational chew bone. We only use knee caps from grass-fed, free-range cattle, which makes them grain free, gluten free, lactose free, chemical free, smell free, and most importantly… guilt free. As a 100% beef dog chew, knee caps are a great option for dogs with chicken, lamb, pork, fish or grain allergies.
Overall, our cow knee caps are a tasty, healthy, and all natural treat for your furry friend. Give your dog the gift of natural and nutritious snacks with our cow knee caps. Your dog will thank you!
Calories (Calculated)
3010 kcal ME/kg, 451 kcal ME/serving
Serving Size: 1 Knee Cap (~70g)

Guaranteed Analysis
Crude Protein (Min): 30%
Fat (Min): 3%
Fiber (Max): 3.00%
Moisture (Max): 15.0%

Ingredients
Cow Kneecaps