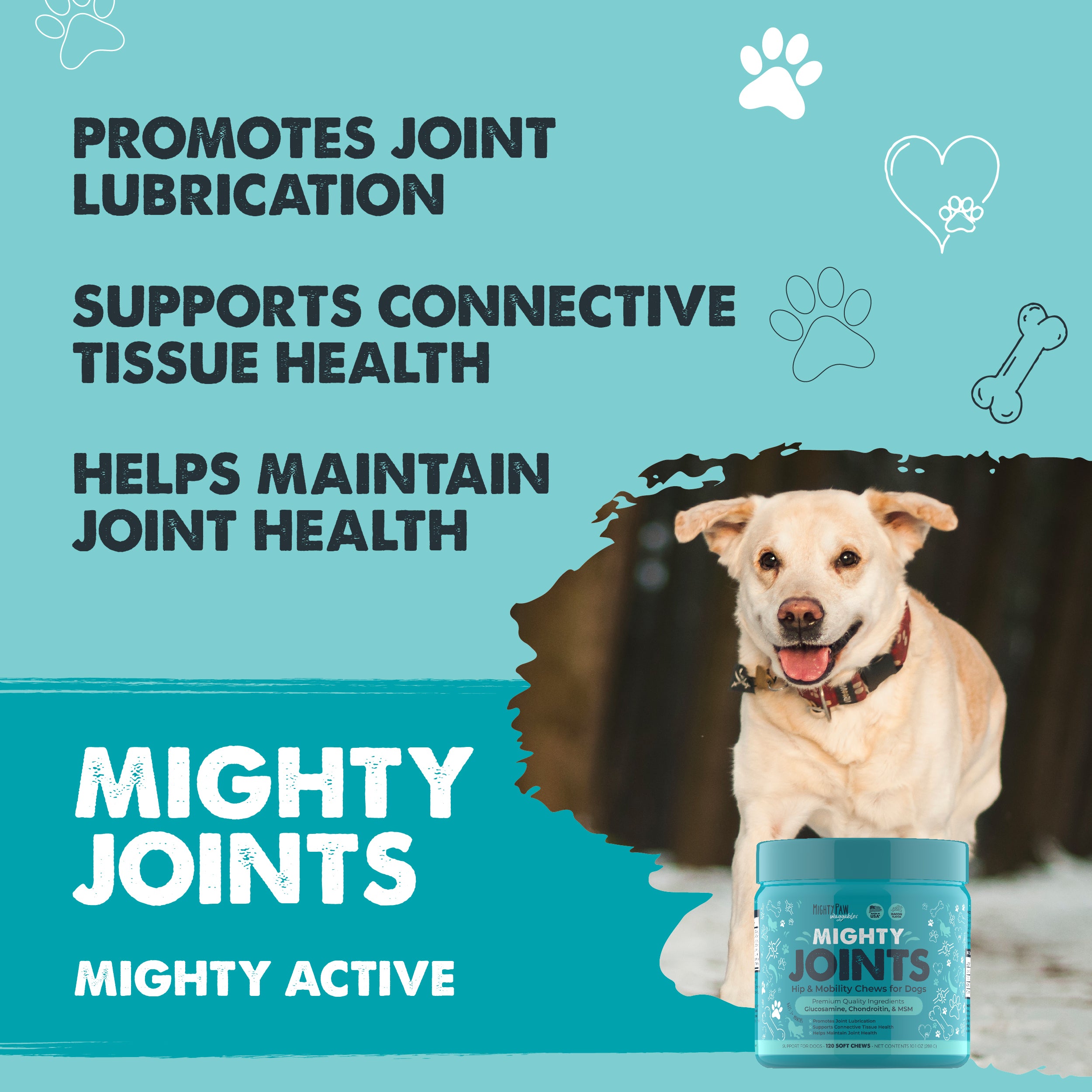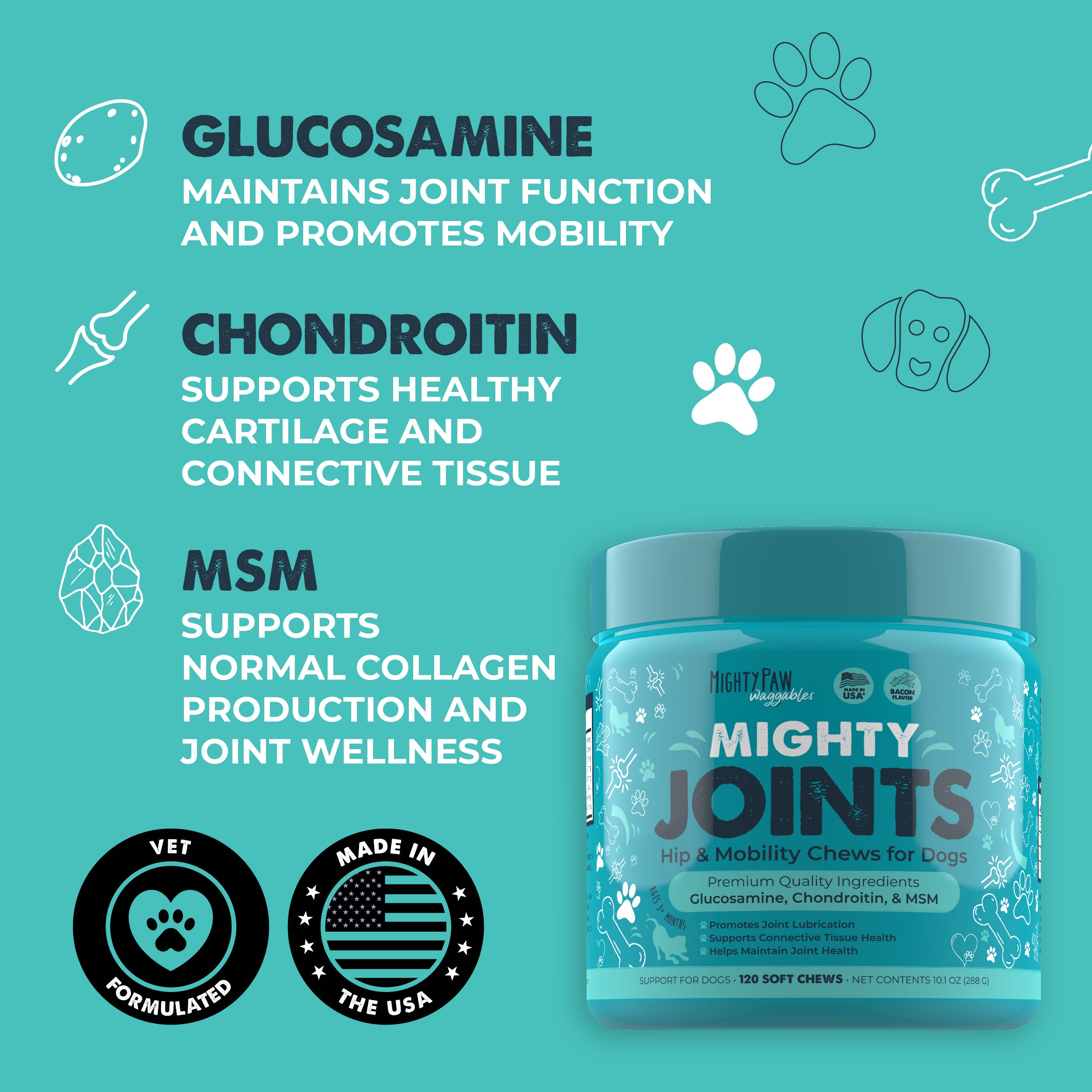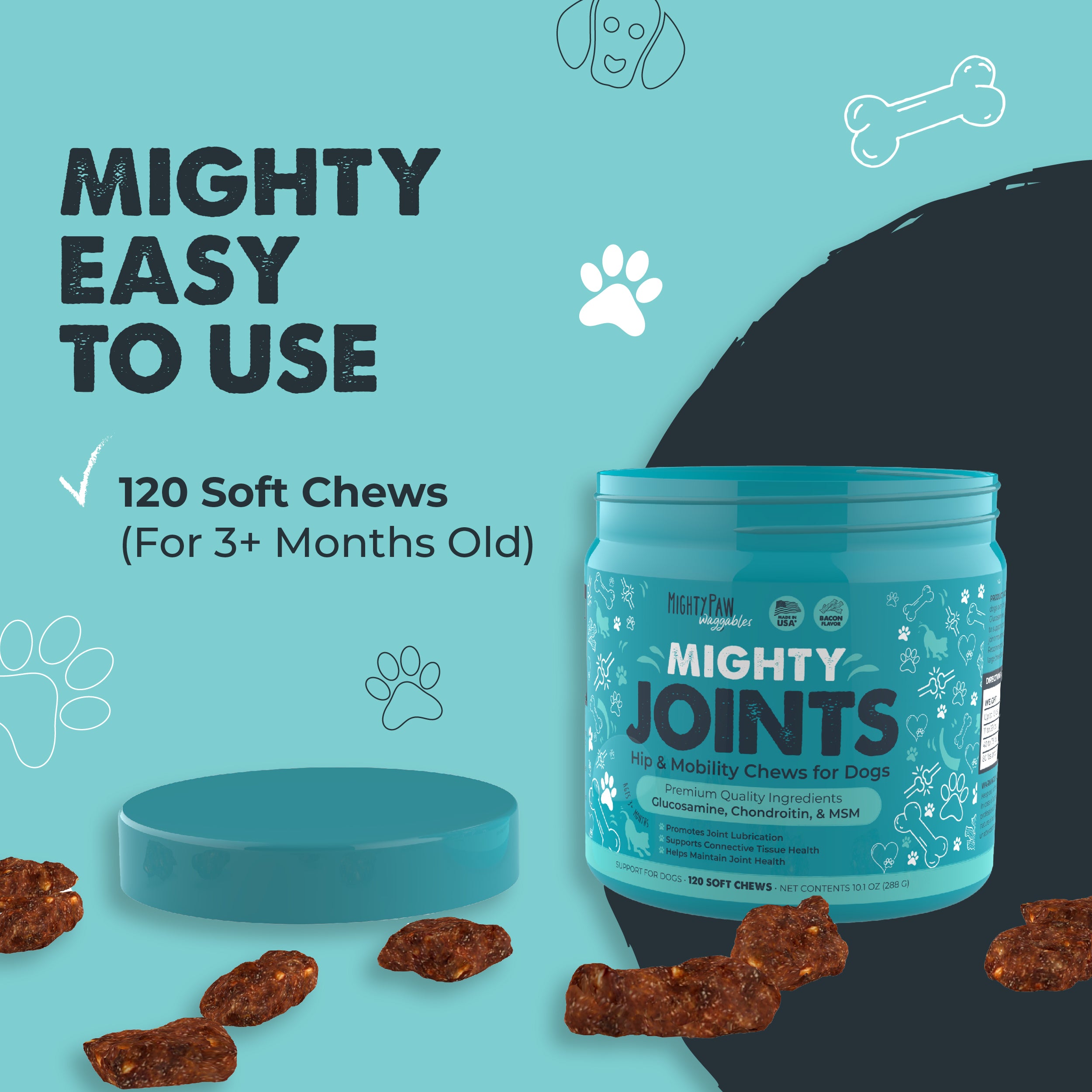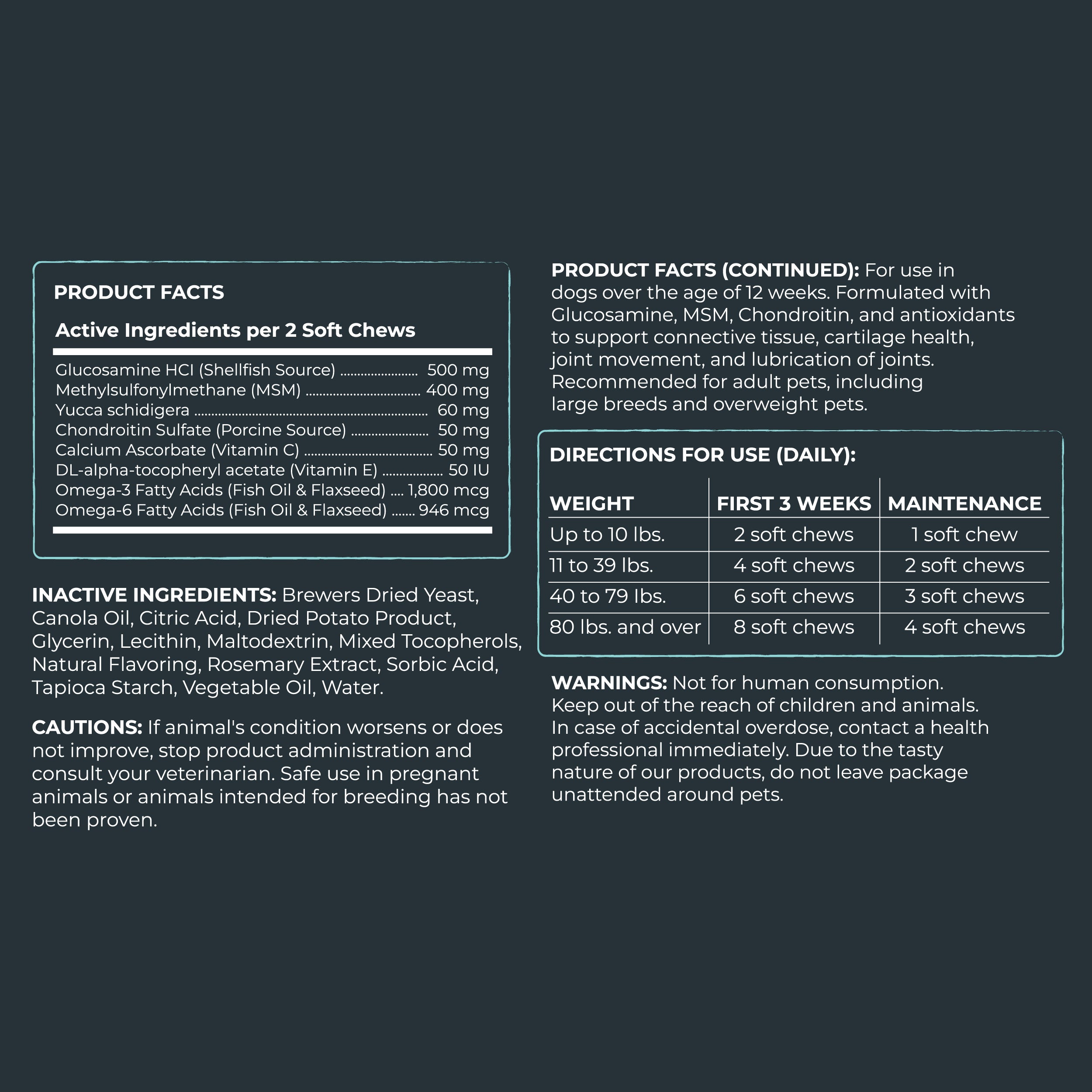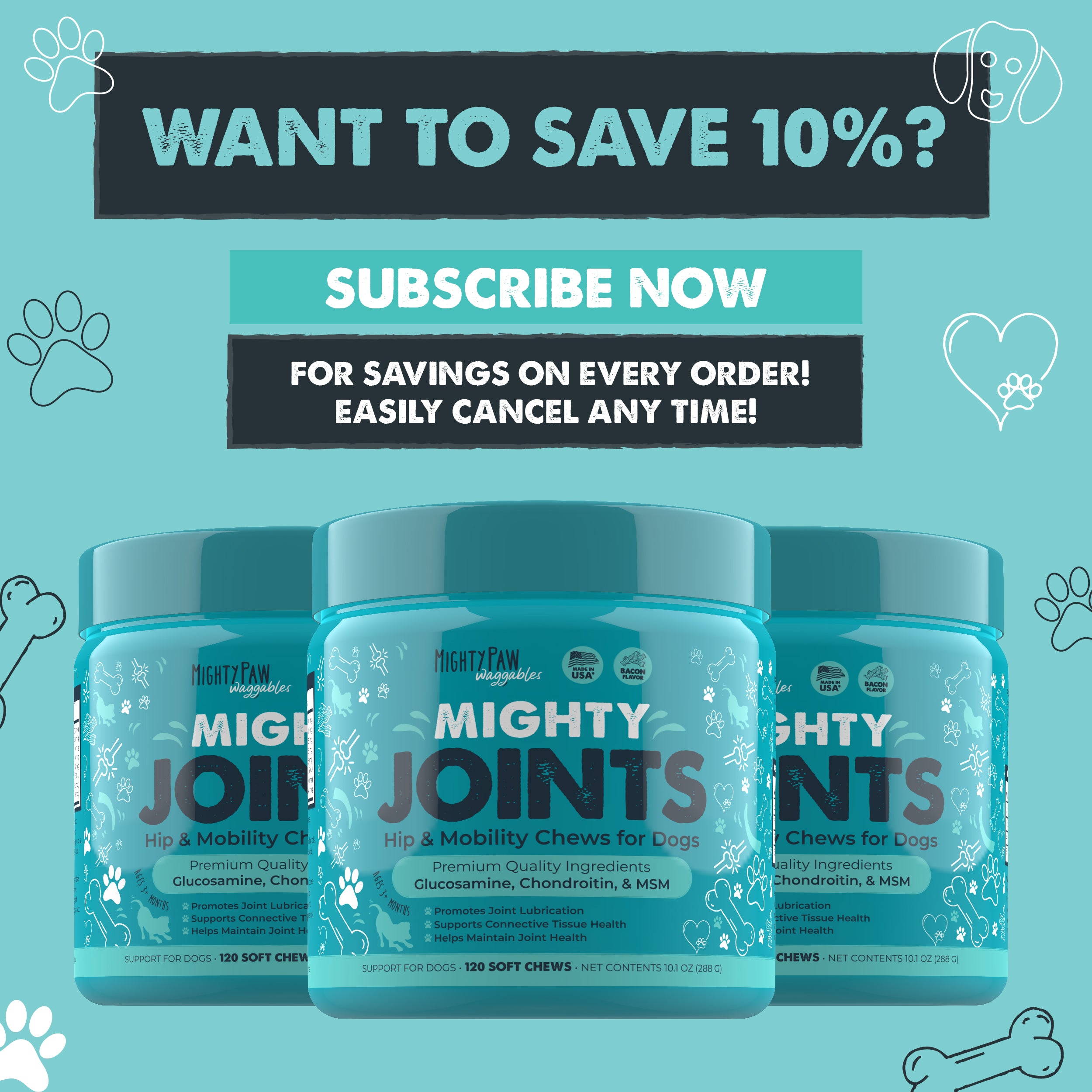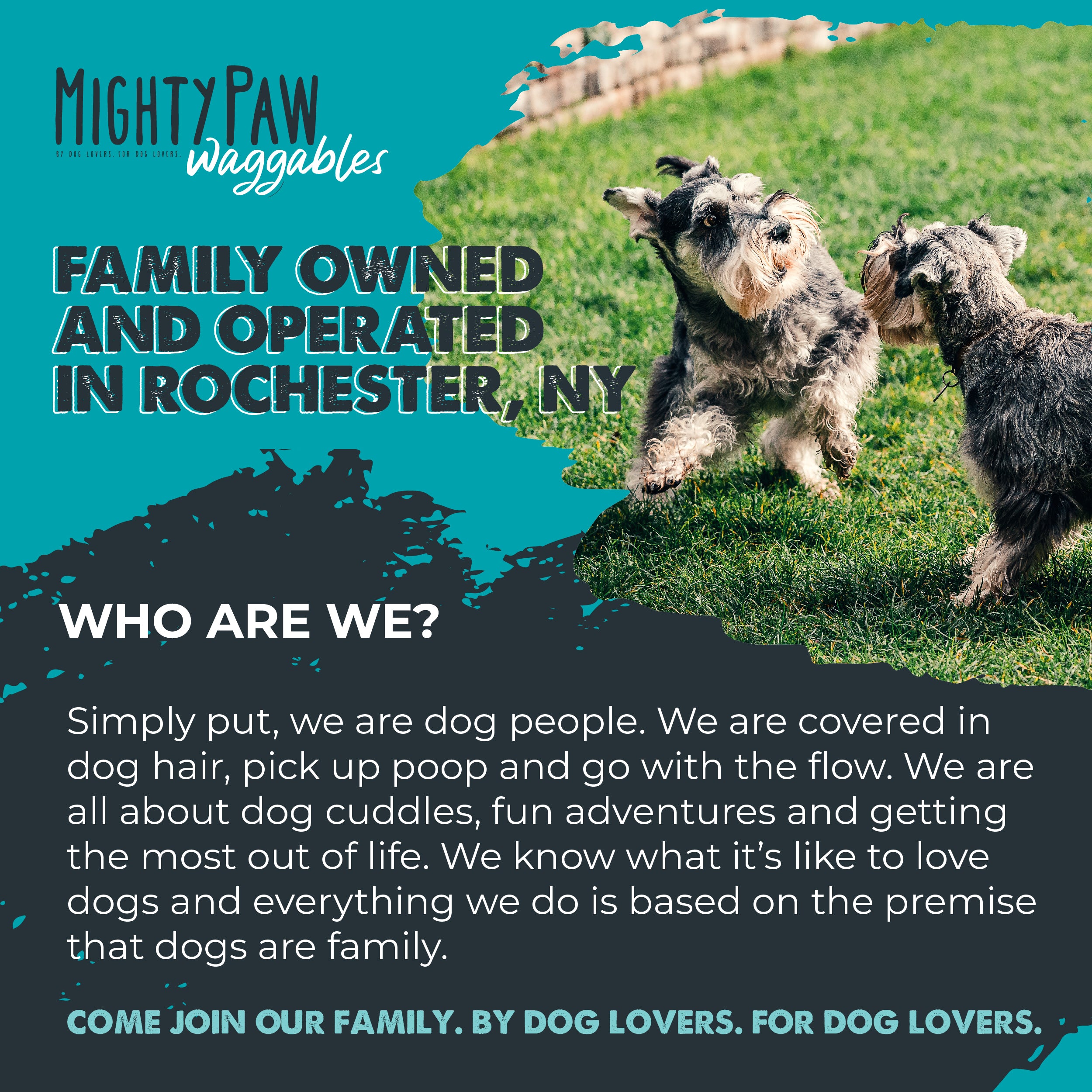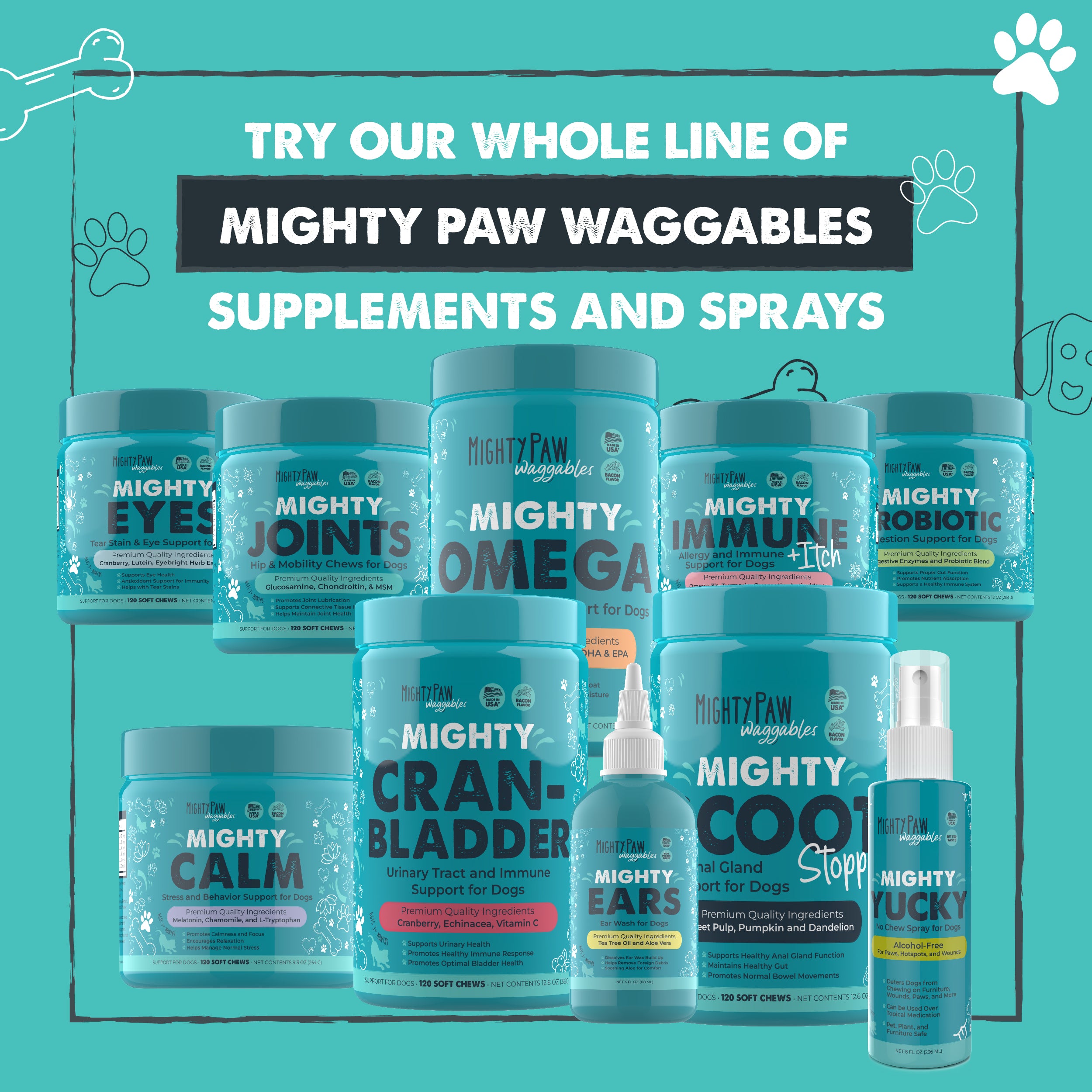 Mighty Joints Chews for Dogs | Hip and Joint Support
Introducing Mighty Paw Waggables Mighty Joints Hip and Joint Supplement for Dogs - your loyal companion's ticket to a more active and adventurous life! Formulated by veterinarians with expertise and love for our four-legged friends, this product is designed to provide top-notch support for your dog's precious joints.
Our joint supplement is packed with the powerful trio of glucosamine, chondroitin, and MSM. Together, they form a dynamic squad, working tirelessly to boost your pup's joint health and enhance their mobility. Say goodbye to joint discomfort and embrace the boundless energy of your mighty dog!
We believe in embracing active pawsitivity, and that's exactly what our special blend of ingredients does. With this supplement, your pet's joints will receive the powerful support they need. It promotes joint lubrication and provides essential support to their connective tissues, ensuring your furry friend enjoys a lifetime of moments filled with love and vitality.
We understand the importance of taste when it comes to giving your dog supplements. That's why Mighty Joints comes in a delectable bacon flavor that will make your pup's tail wag with excitement. No more struggles to administer supplements—your furry friend will gobble it up happily!
Mighty Paw is a company run by dedicated dog people, just like you. We know that, as a pet parent, you want nothing but the best for your beloved companion, and we share that sentiment. That's why Mighty Paw Waggables, including Mighty Joints, are proudly made in the USA. You can trust that your furry friend is receiving top-quality products with the utmost care.
Don't let joint issues hold your dog back from living their best life. Unleash the power of Mighty Joints Hip and Joint Supplement for Dogs today and embark on a journey of joy and vitality together! With Mighty Paw by your side, you and your pup are ready to conquer any adventure that comes your way!