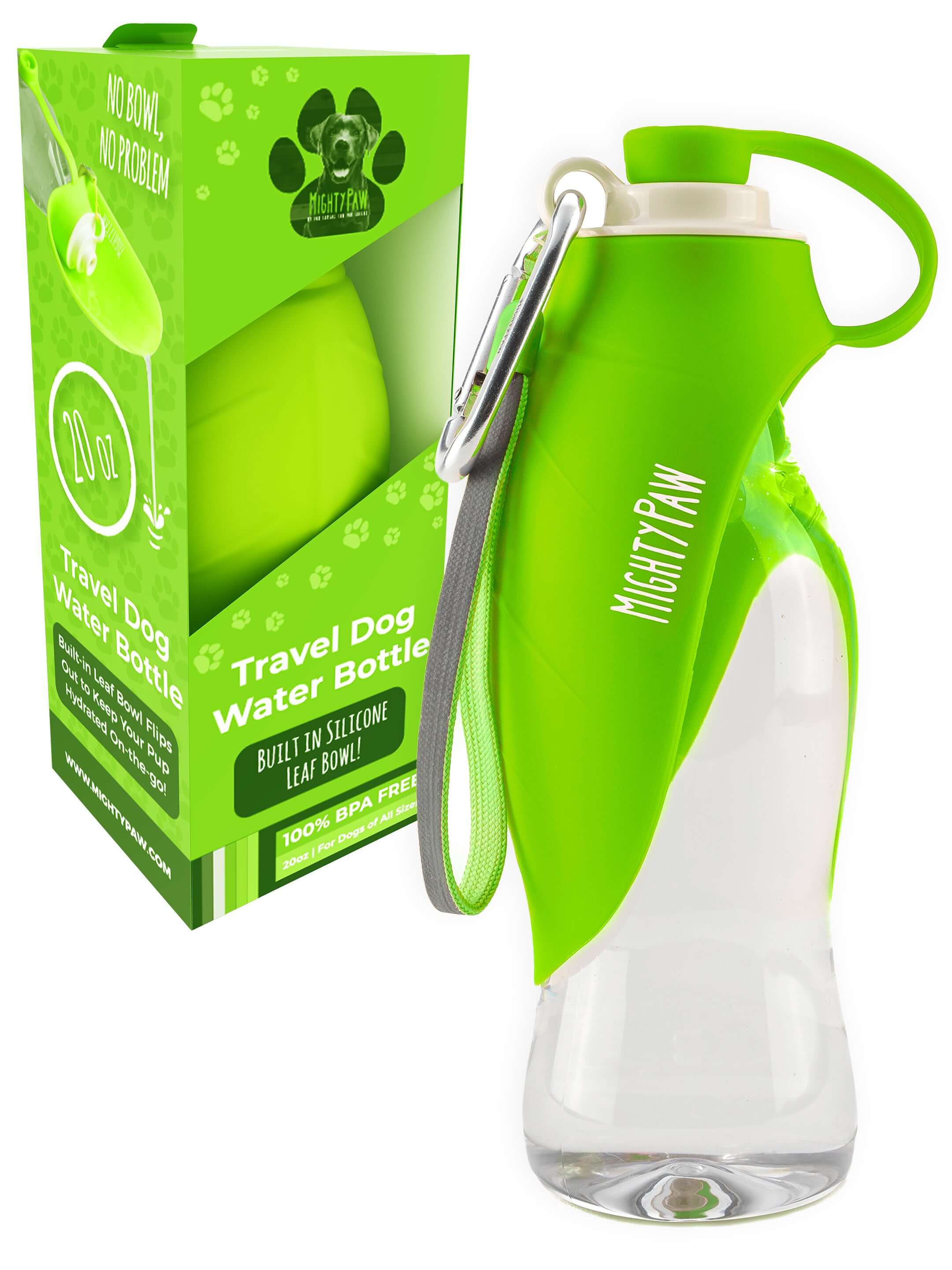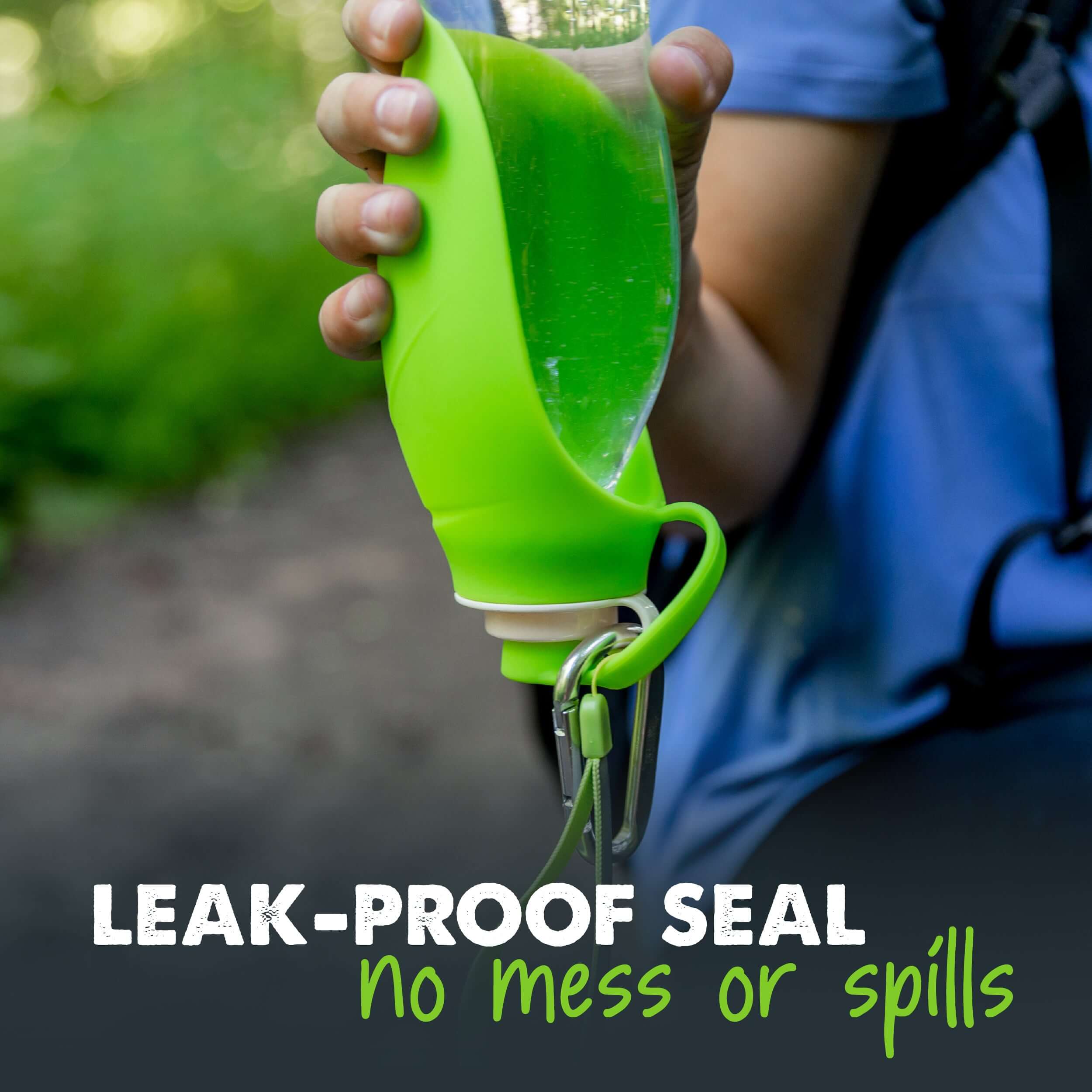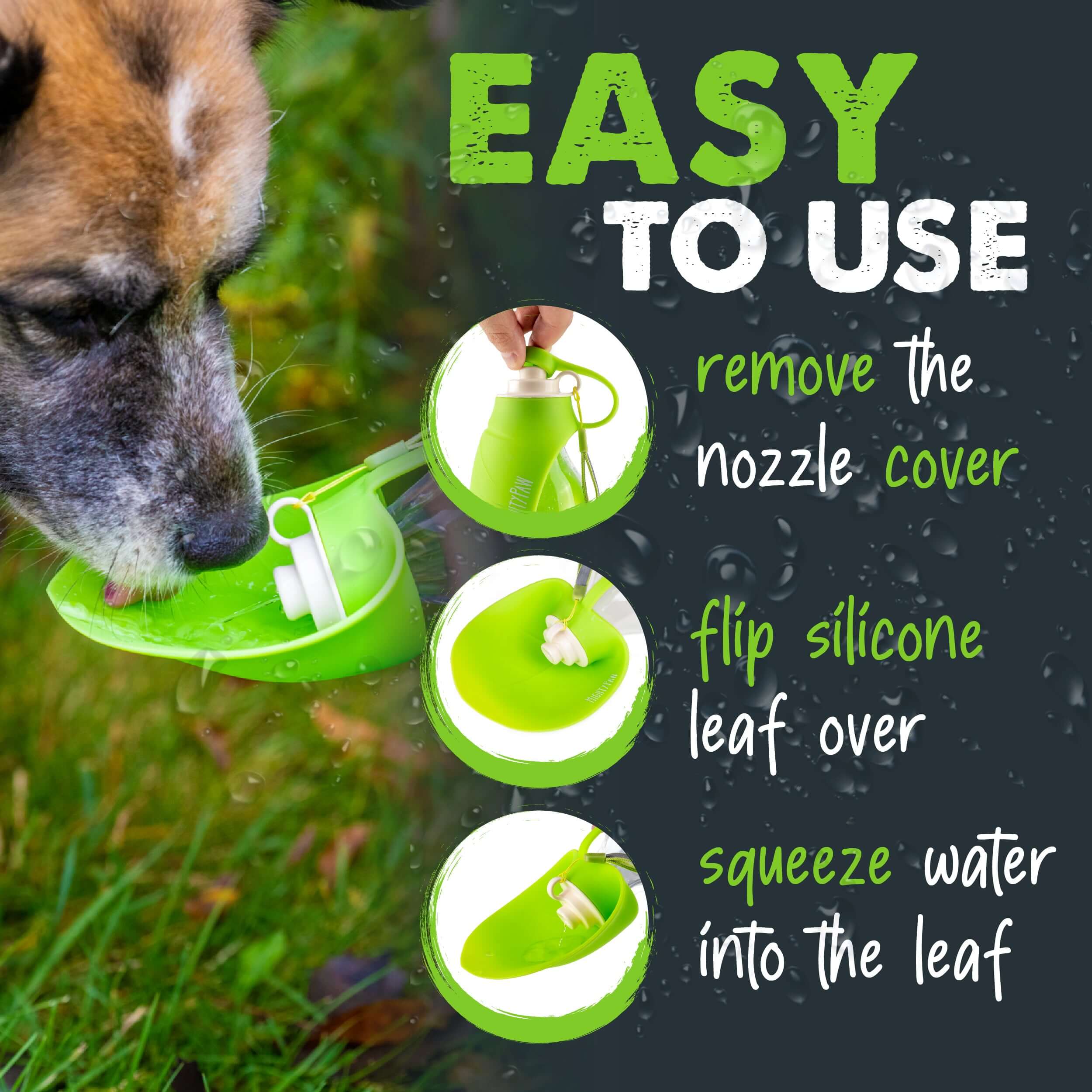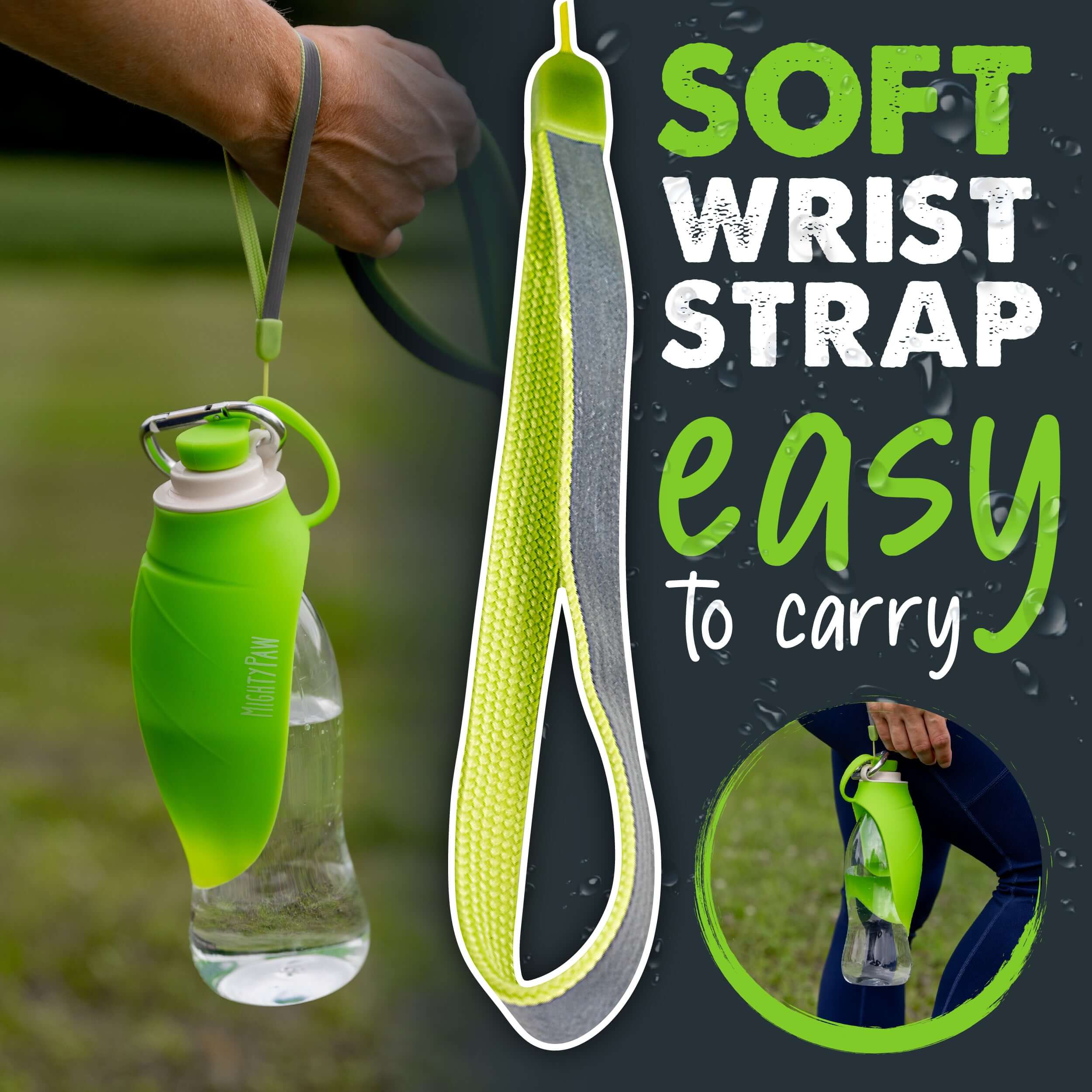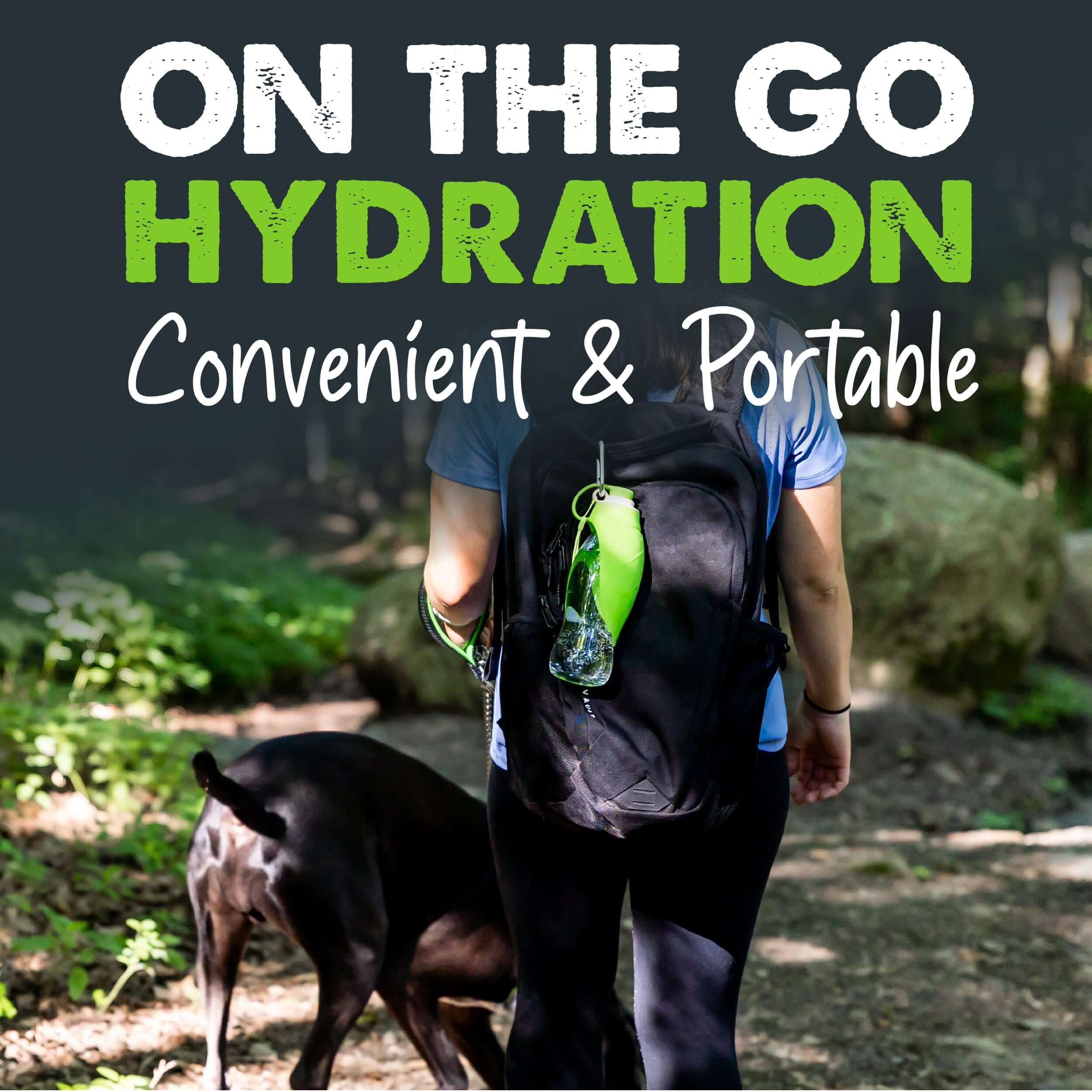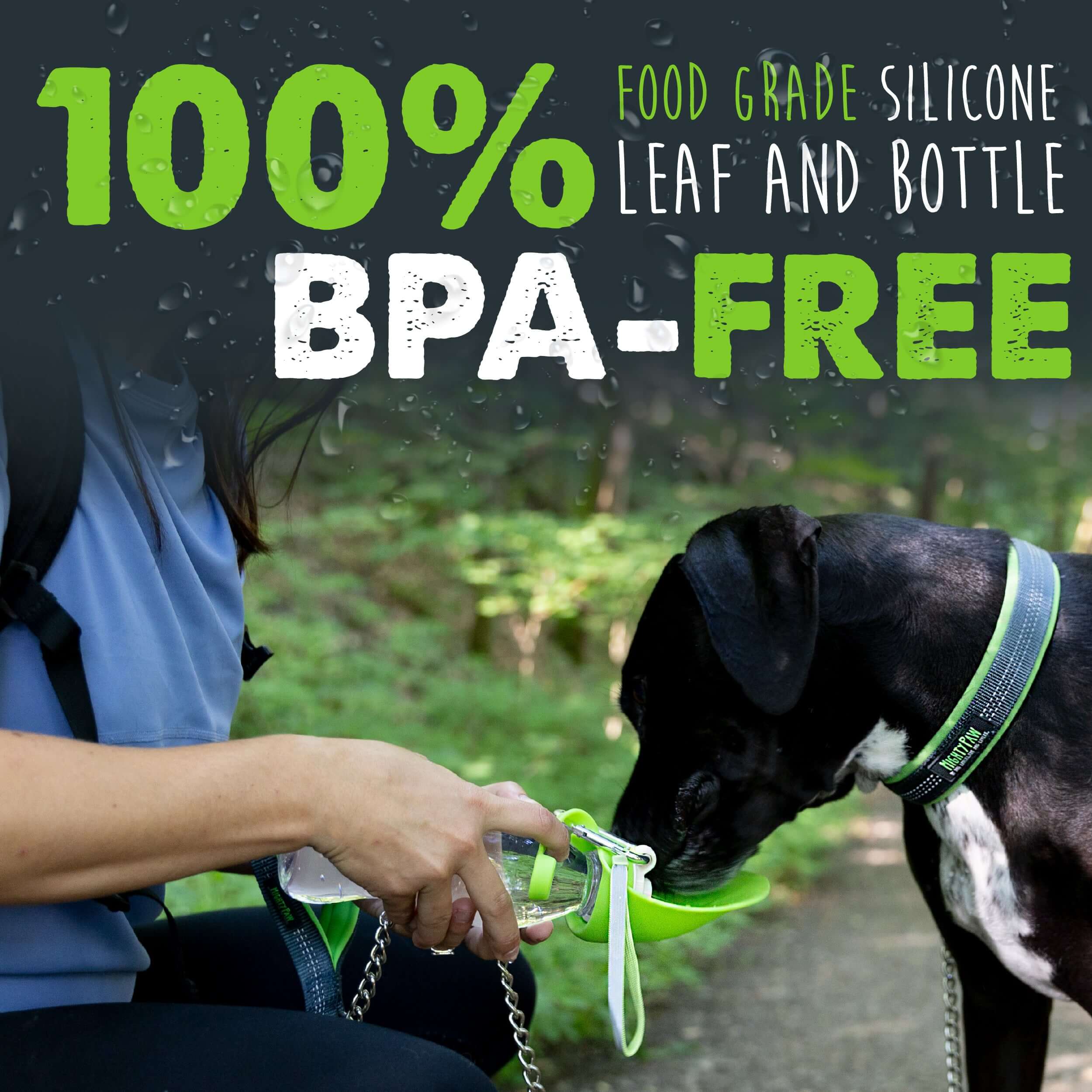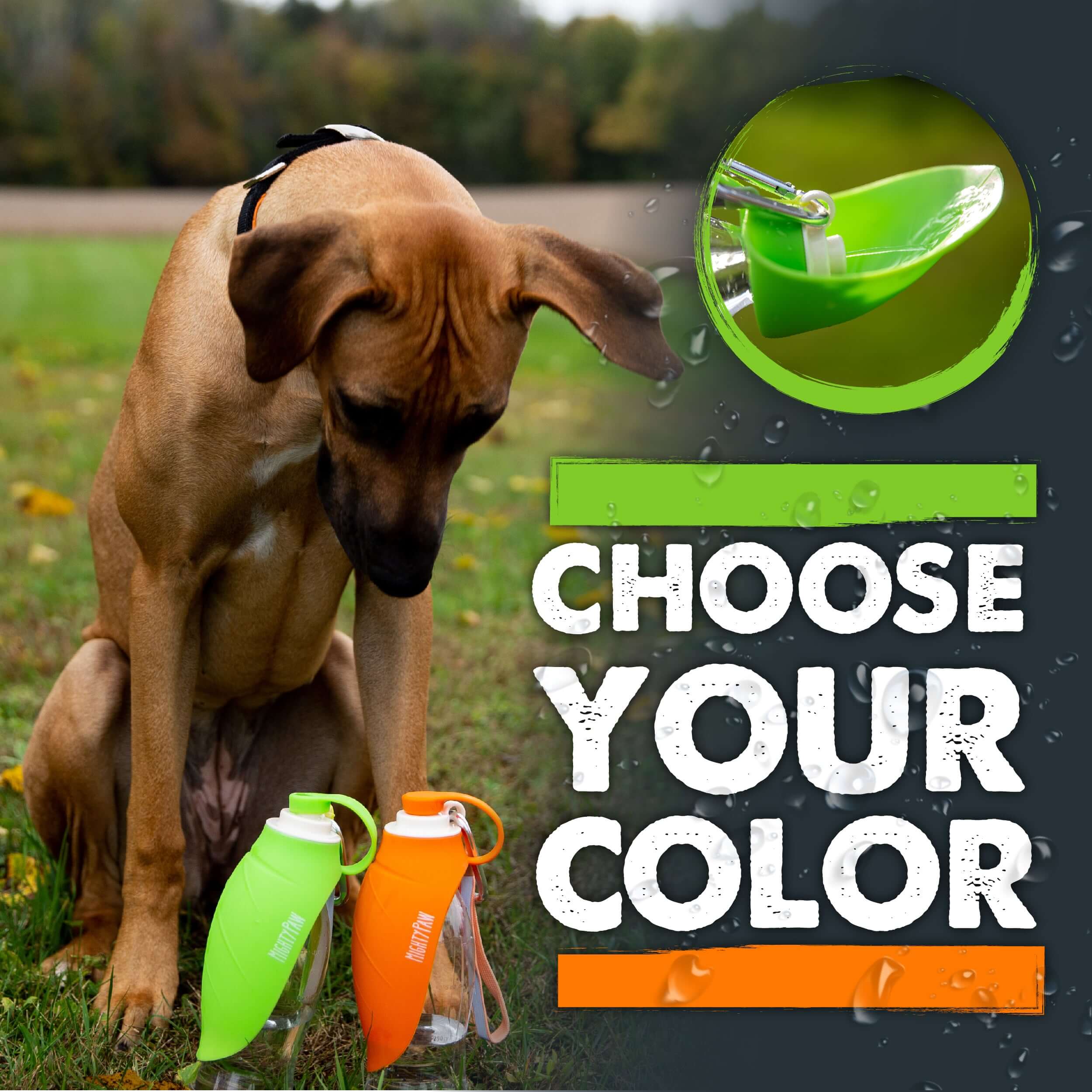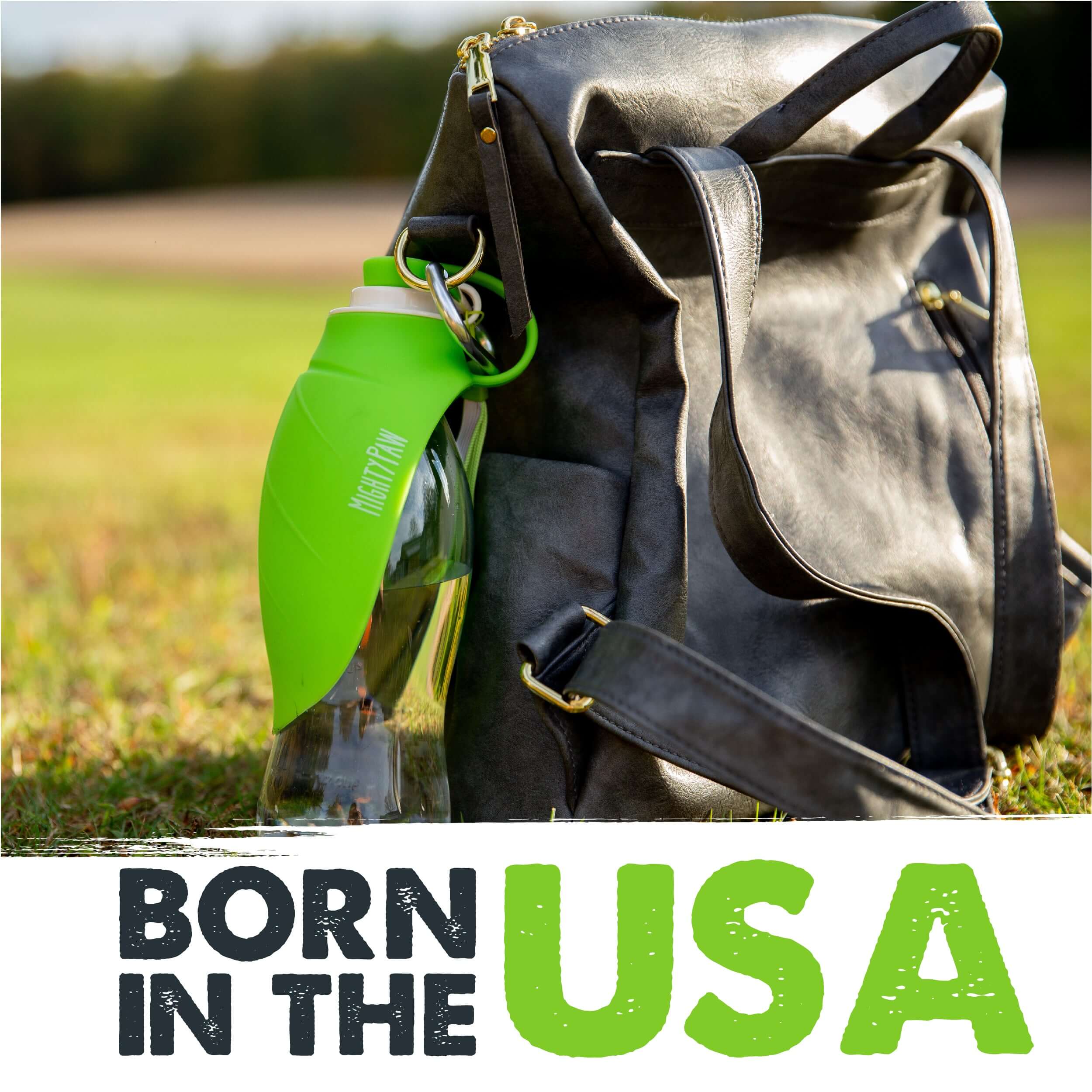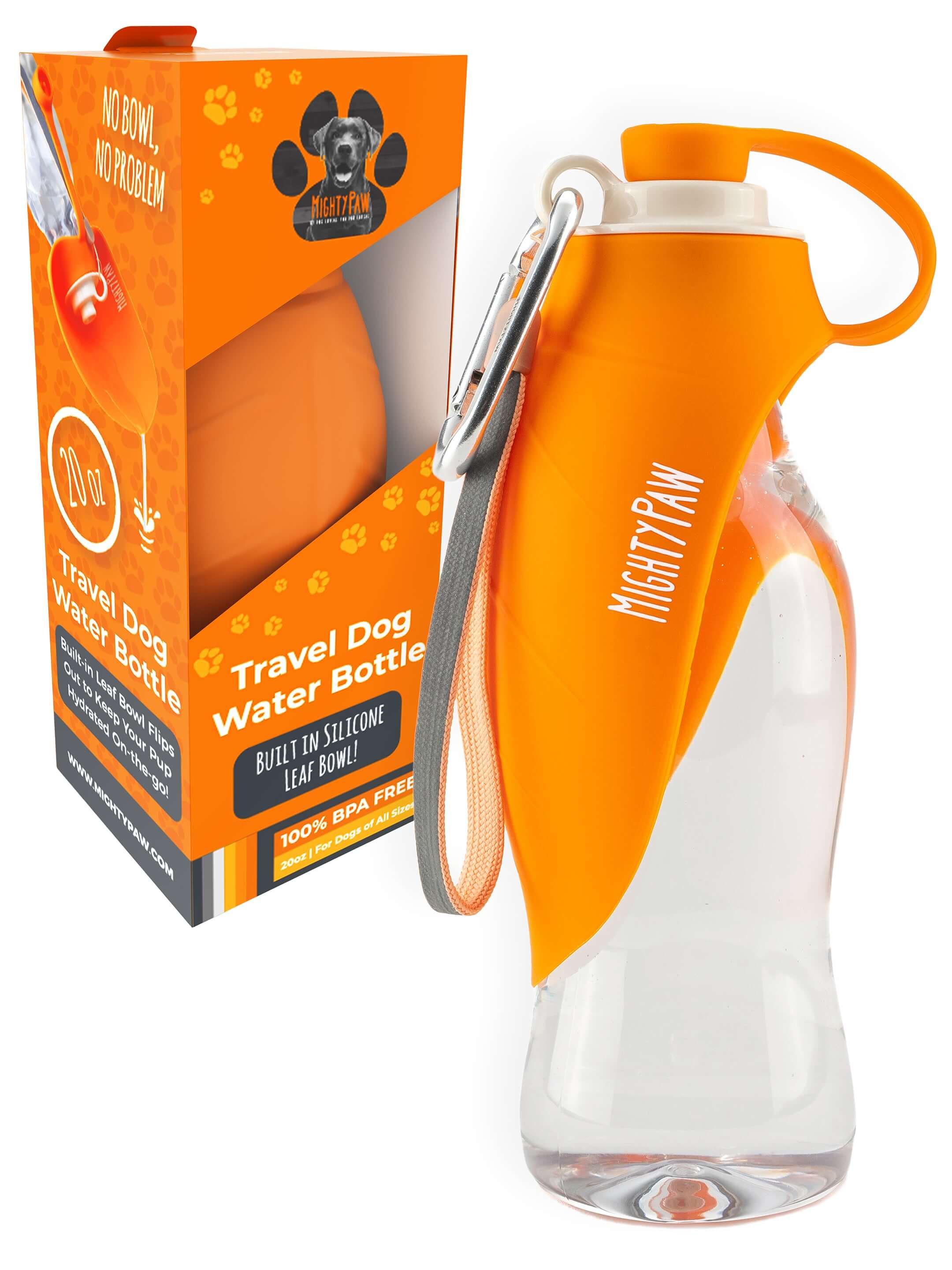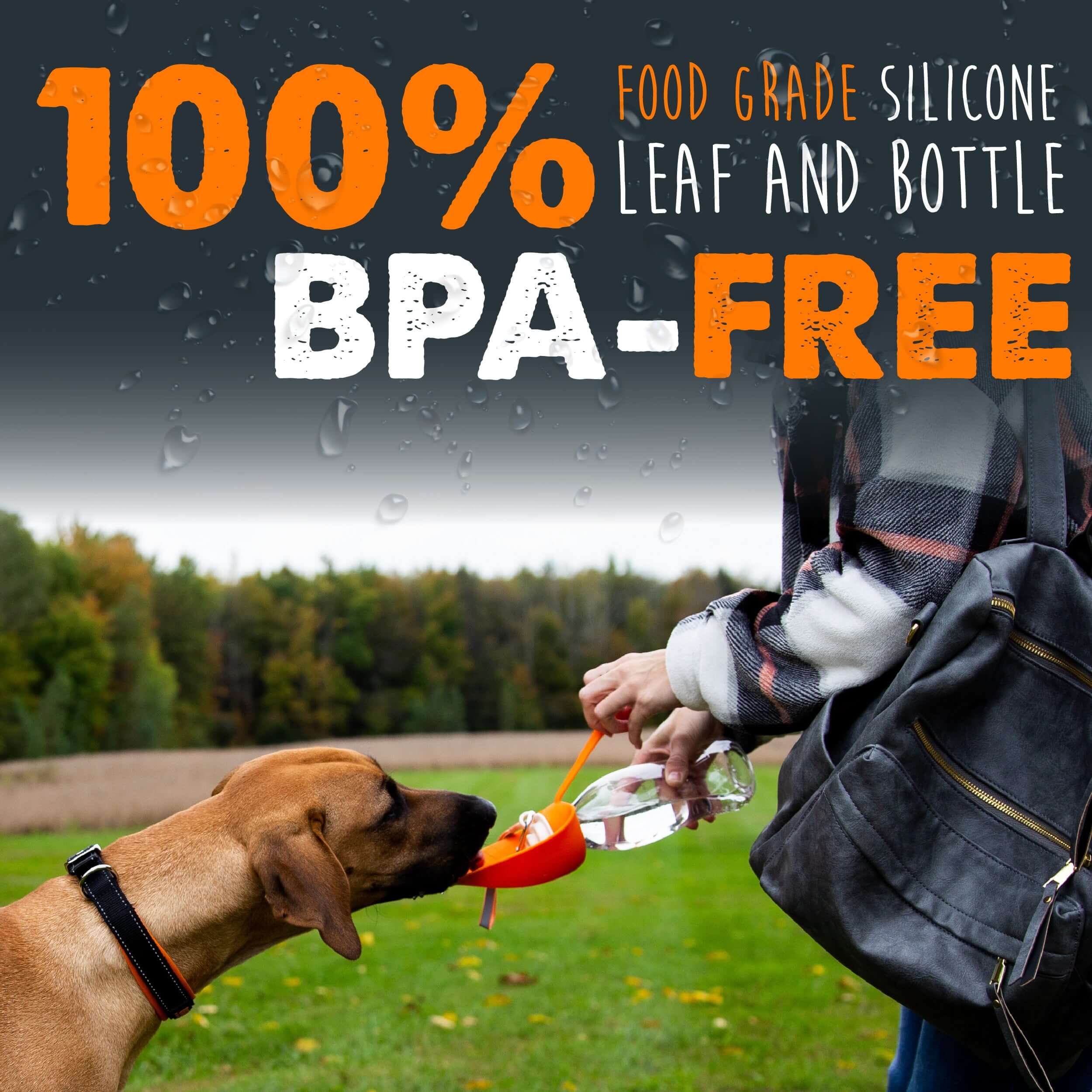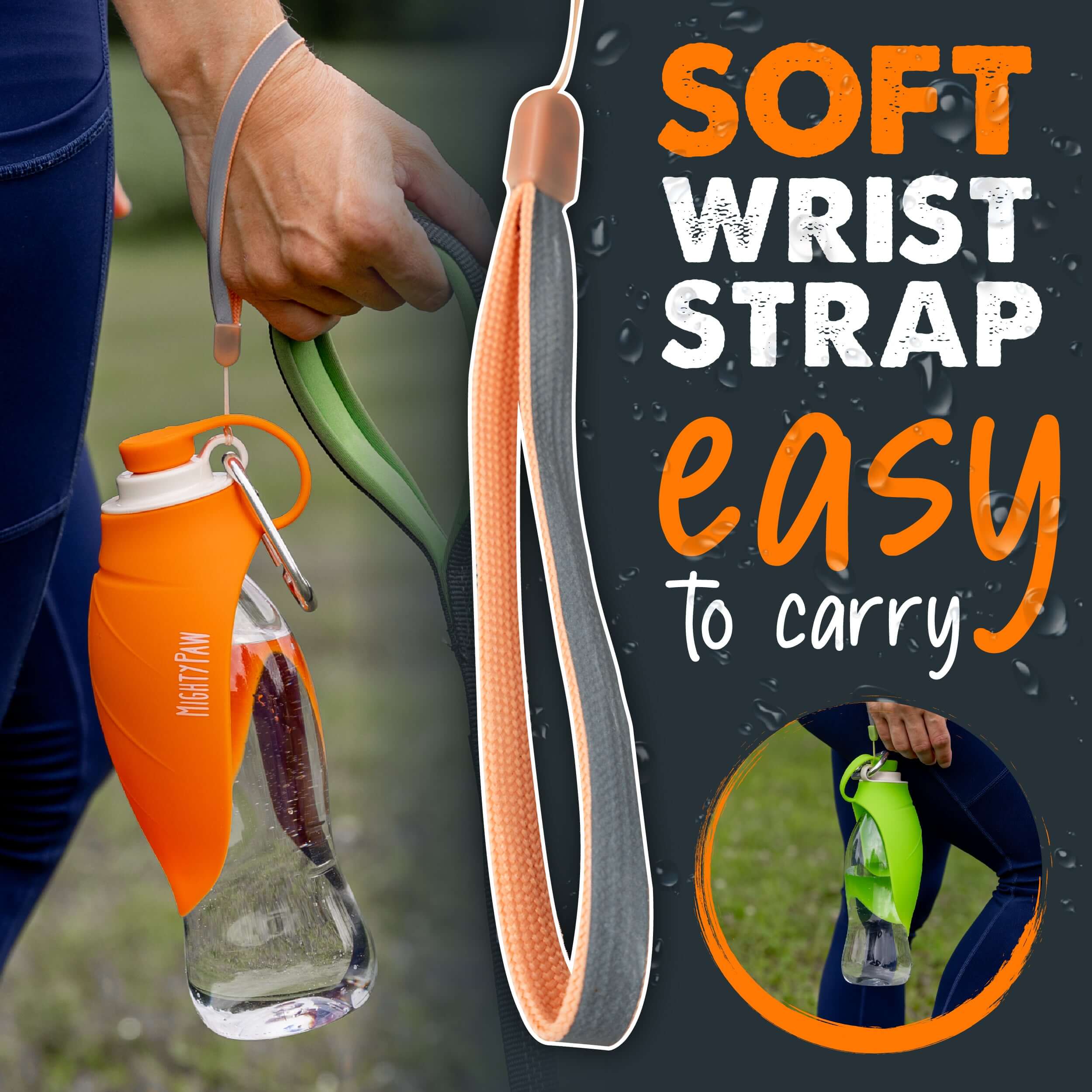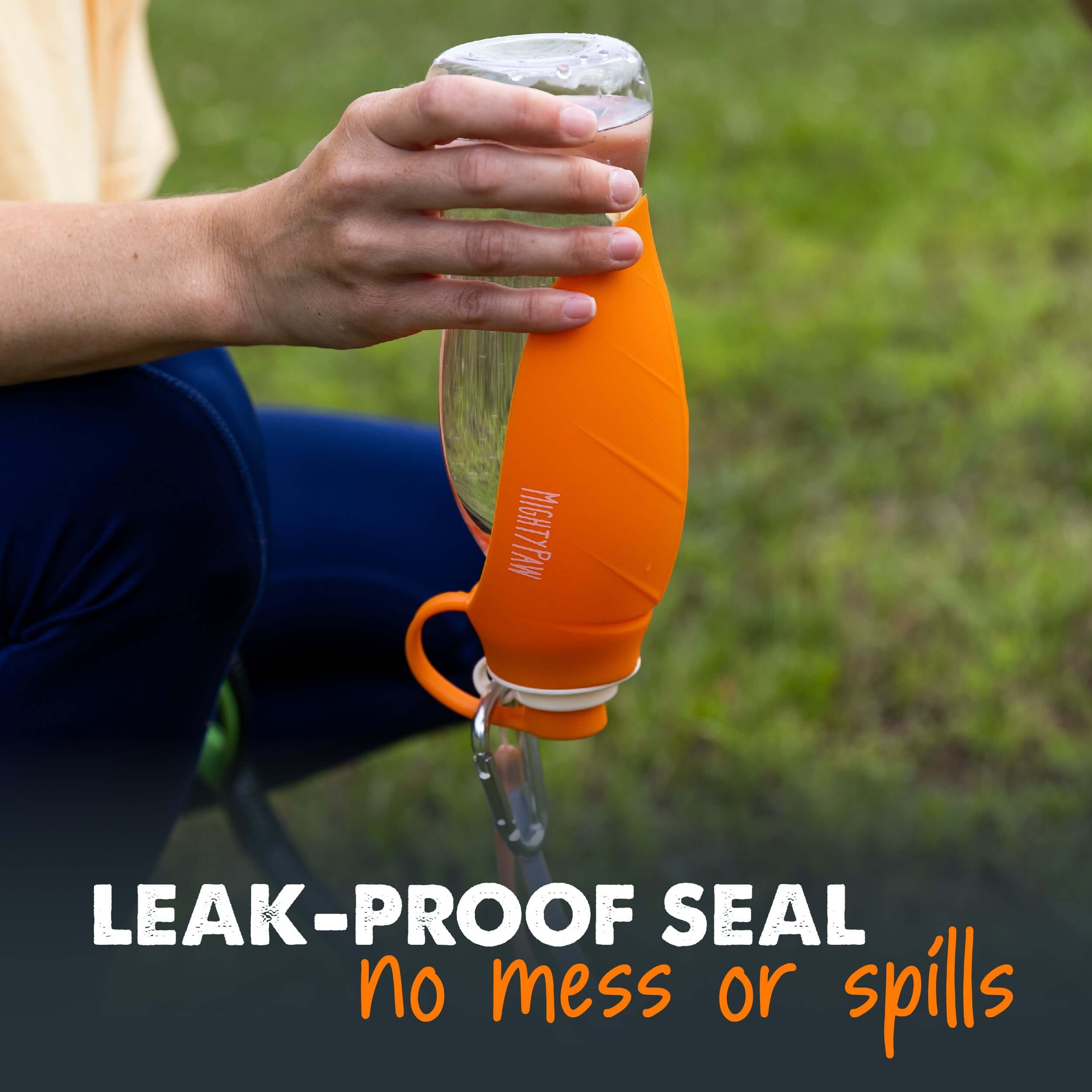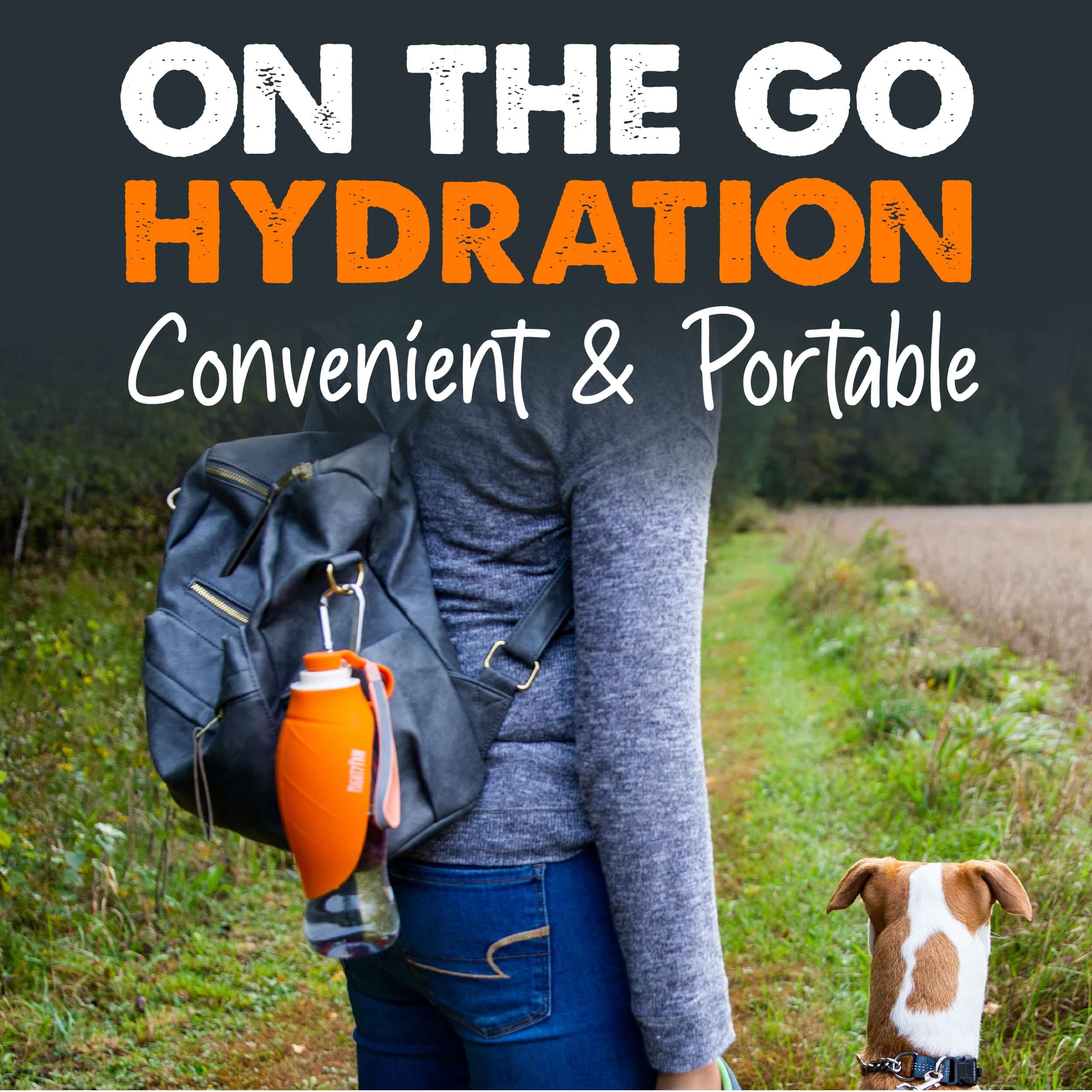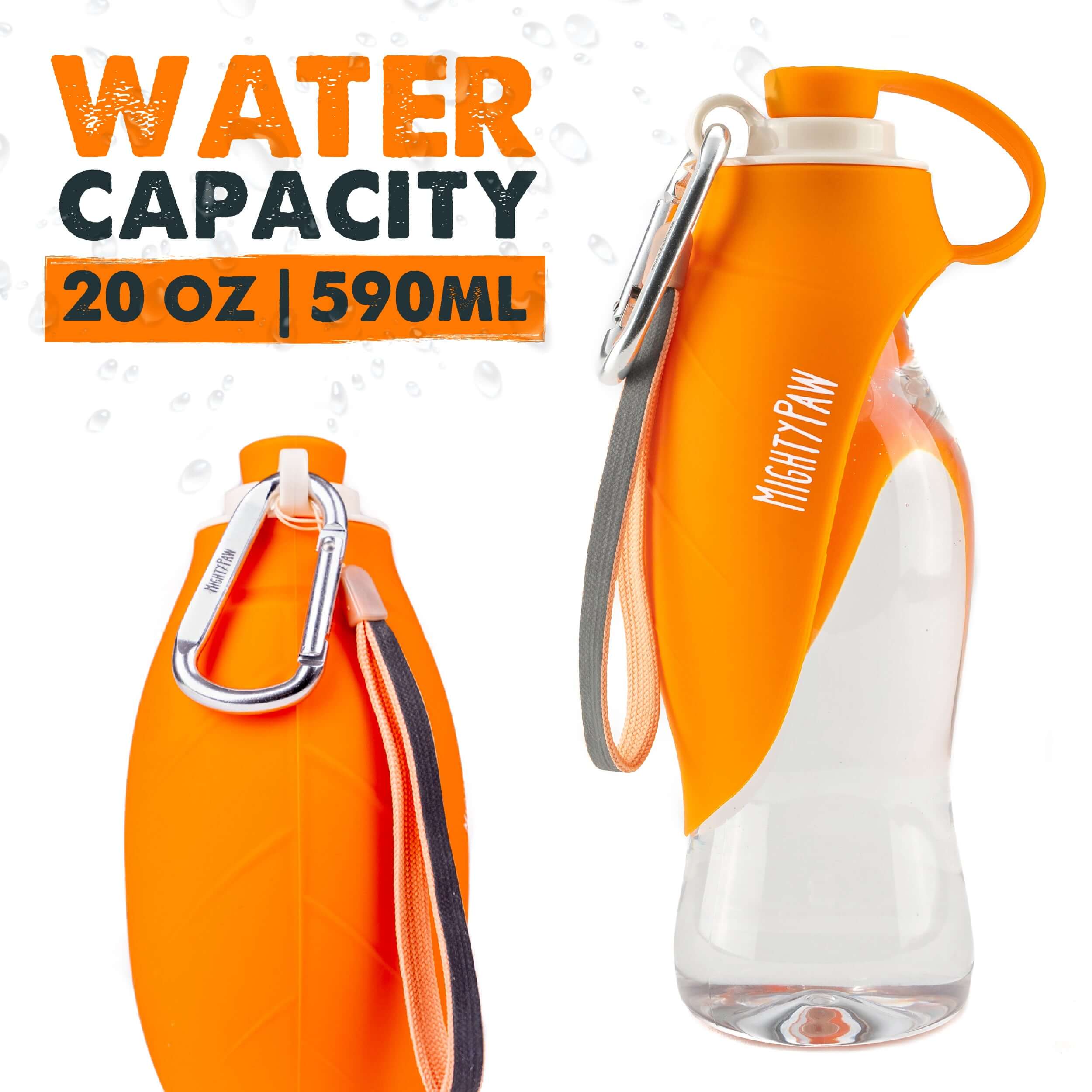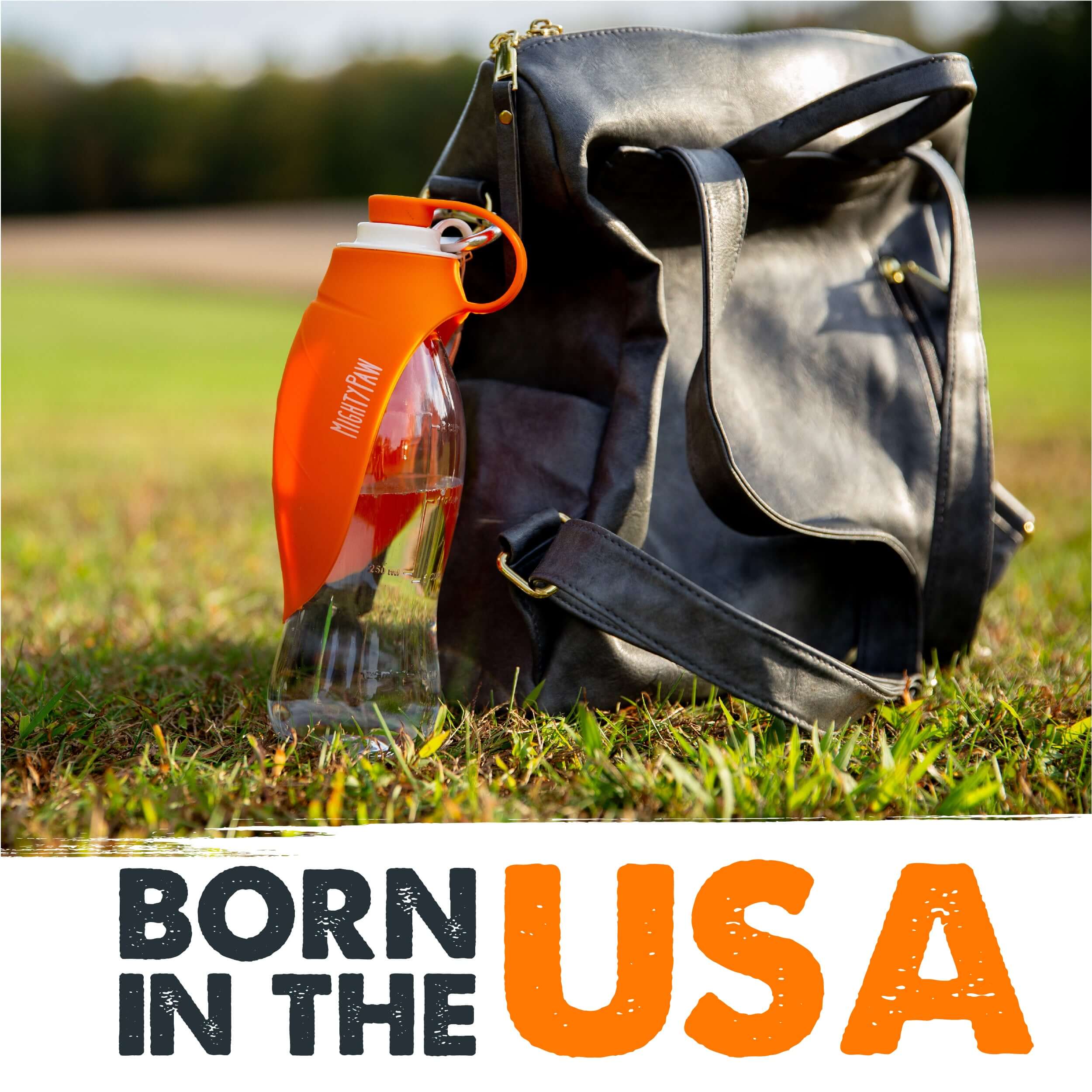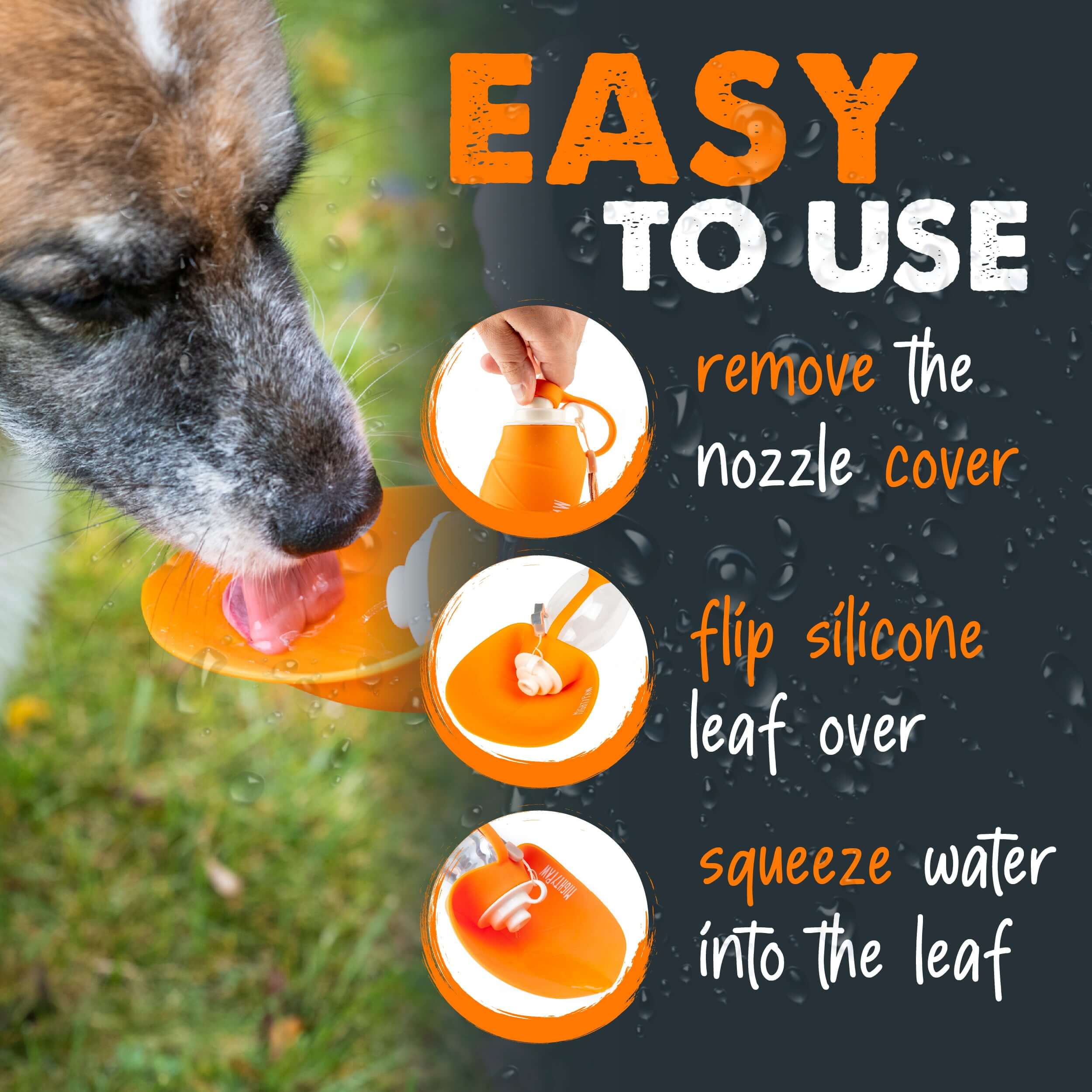 Mighty Paw Travel Dog Water Bottle with Built-in Dispenser (20 OZ)
Mighty Paw Travel Dog Water Bottle (20oz)
Your dog will thank you (probably with doggie kisses)! 

Mighty Paw's modern and stylish Travel Dog Water Bottle is made with BPA-free, food-grade silicone that's free from harmful chemicals. That makes it perfectly safe for your pup to drink from it!
We designed our water bottle so that it's super easy to offer your furry friend fresh, clean water while you're out adventuring together. You can either use the soft wrist strap to carry it yourself or hook it to your pup's harness or your backpack with the included carabiner clip!
Unlike other water bottles, ours features a leak-proof silicone nozzle cover that prevents messes while it's being carried. Once your pup's ready to drink, simply flip the silicone leaf over, remove the nozzle cover and squeeze water into the leaf. When your pet is done drinking, replace the nozzle cover and fold the leaf back over. That's it! 
Our reusable travel dog water bottle holds 20 oz of water (590 ml). That makes it perfect for even the thirstiest of pups, small or large!
Last but not least, cleanup is easy too because our water bottle is top-rack dishwasher safe up to 150° Fahrenheit (65° Celsius)! Just remember to remove the wrist strap and the carabiner clip before you wash it. 
100% BPA-free, food-grade silicone leaf & bottle
Safe to drink while hiking and walking
Reusable water bottle
Gentle on the environment
Leak-proof silicone nozzle cover
Prevents messes
Soft wrist strap
Carry the bottle yourself 
Durable carabiner clip
Clip it to your pup's harness or to your backpack
Top-rack dishwasher safe 
Easy to clean
Available in 2 bright colors: Orange and Green
Holds 20 oz of water
Great size for small, medium and large pups
Click add to cart now! Your doggo will thank you for it :)