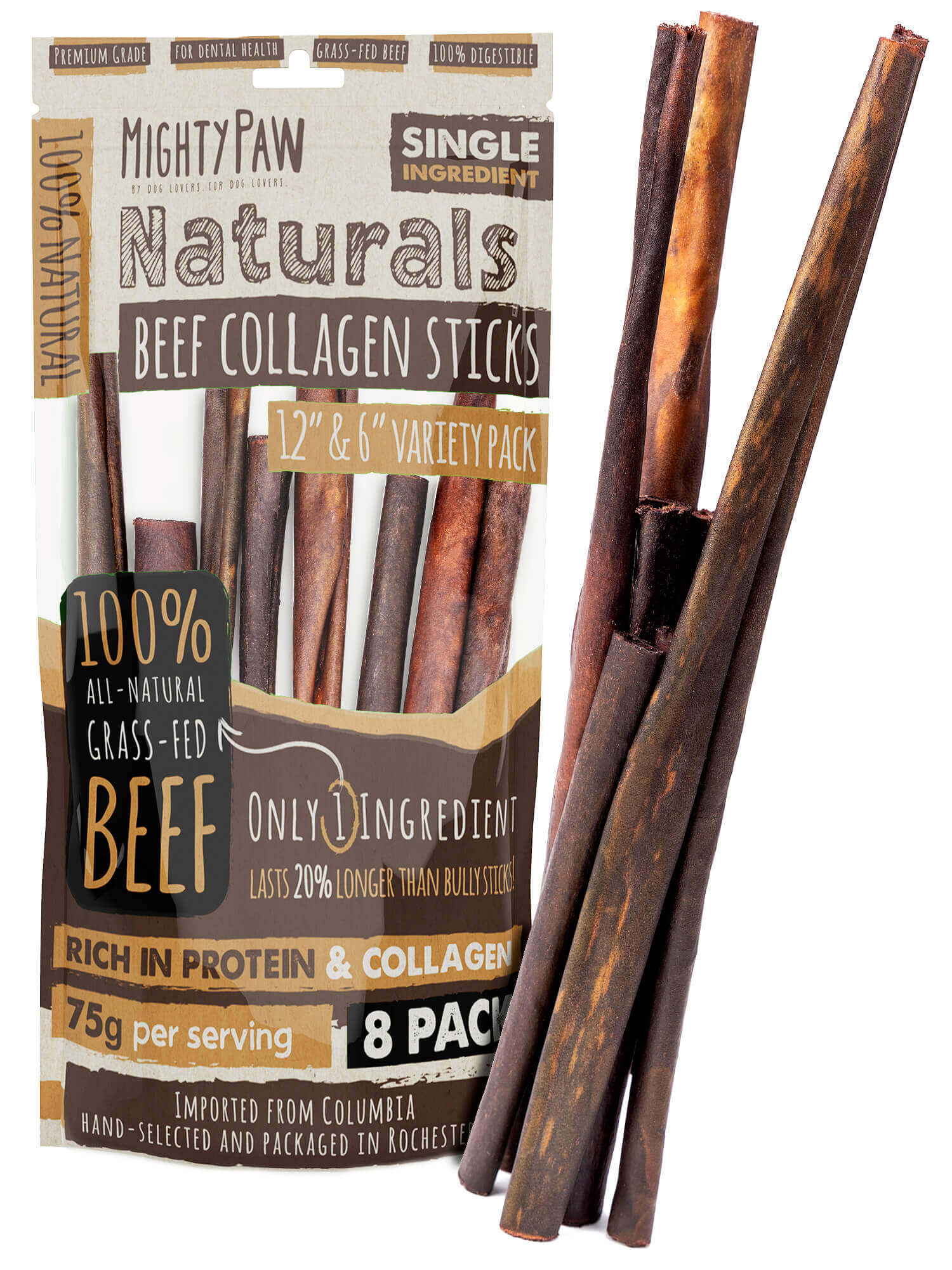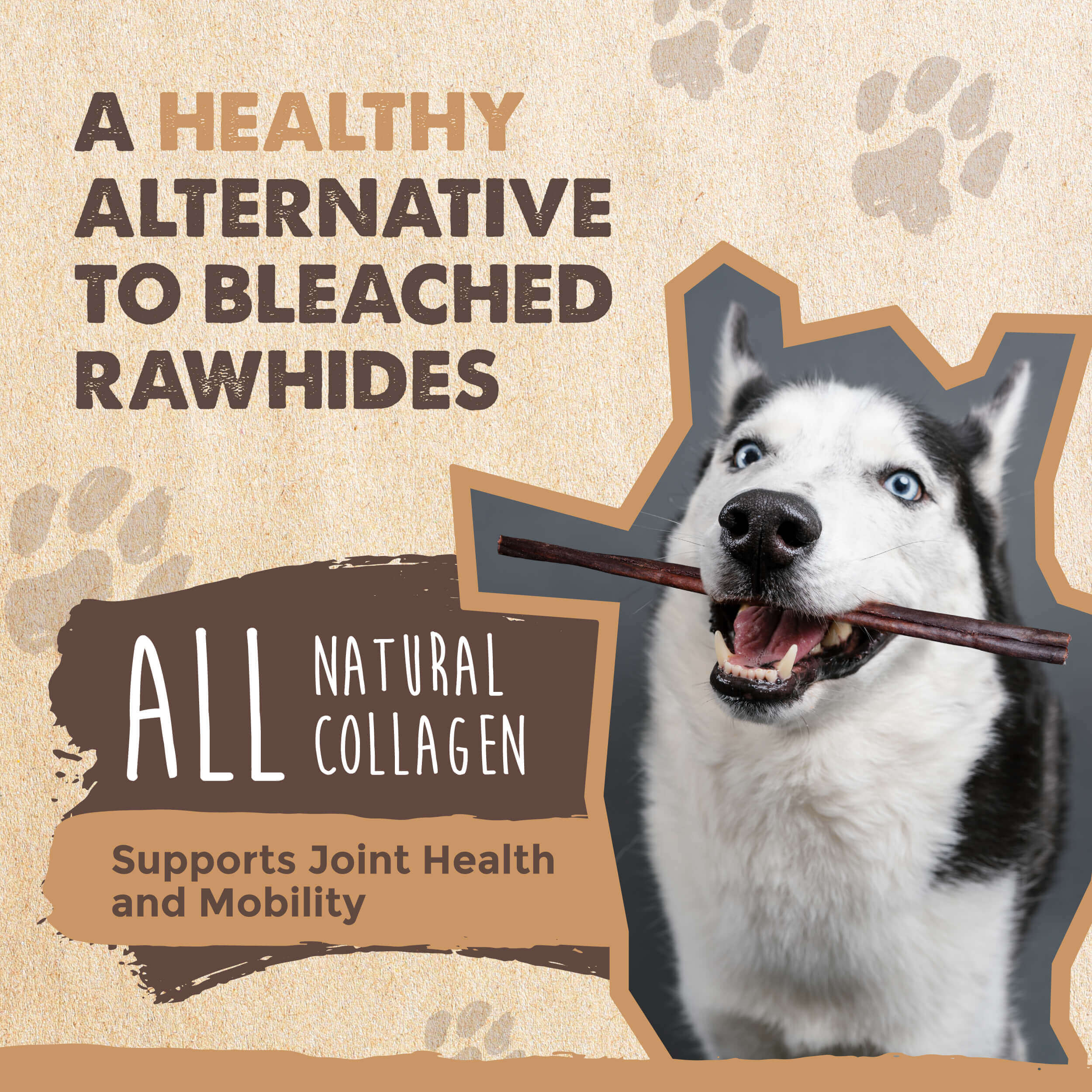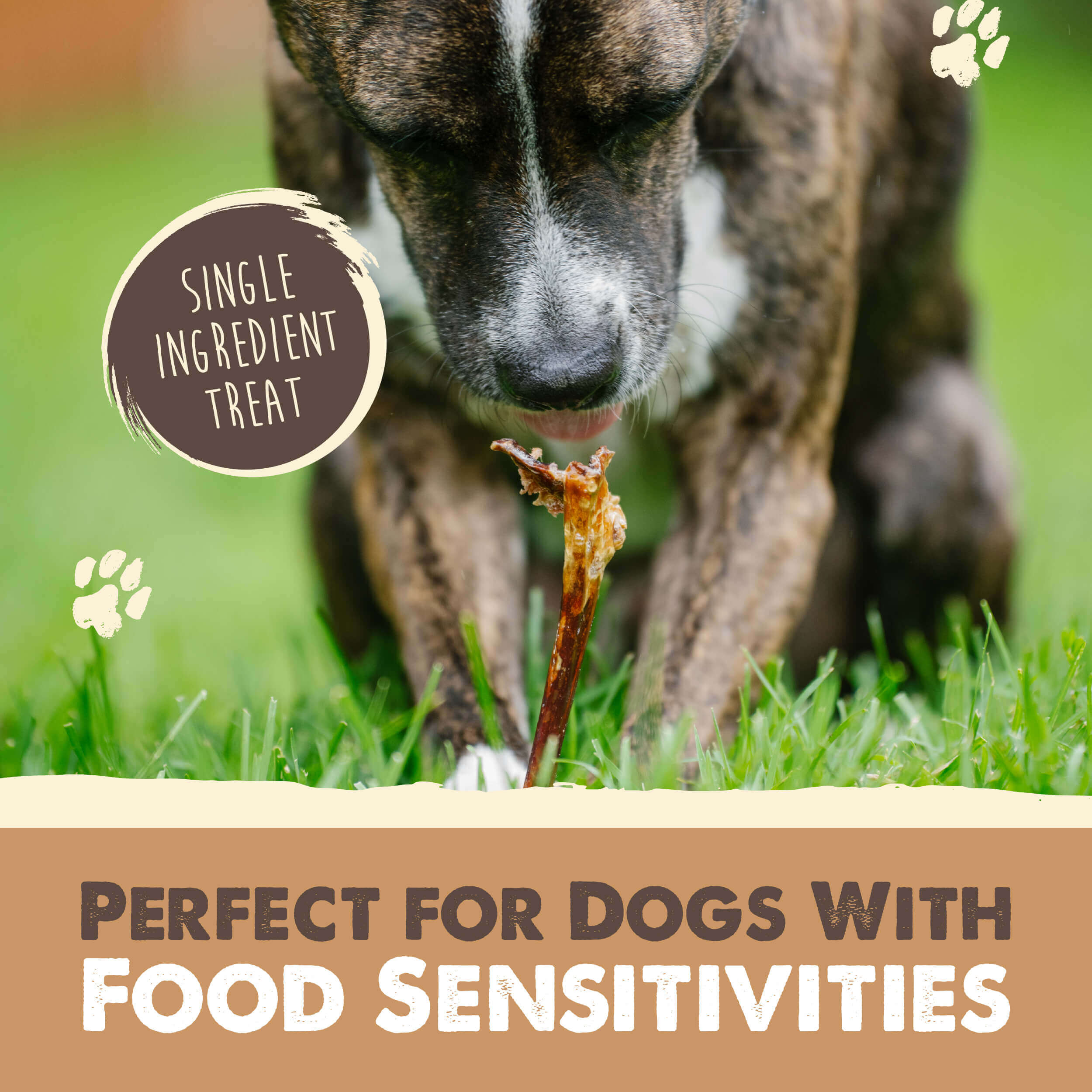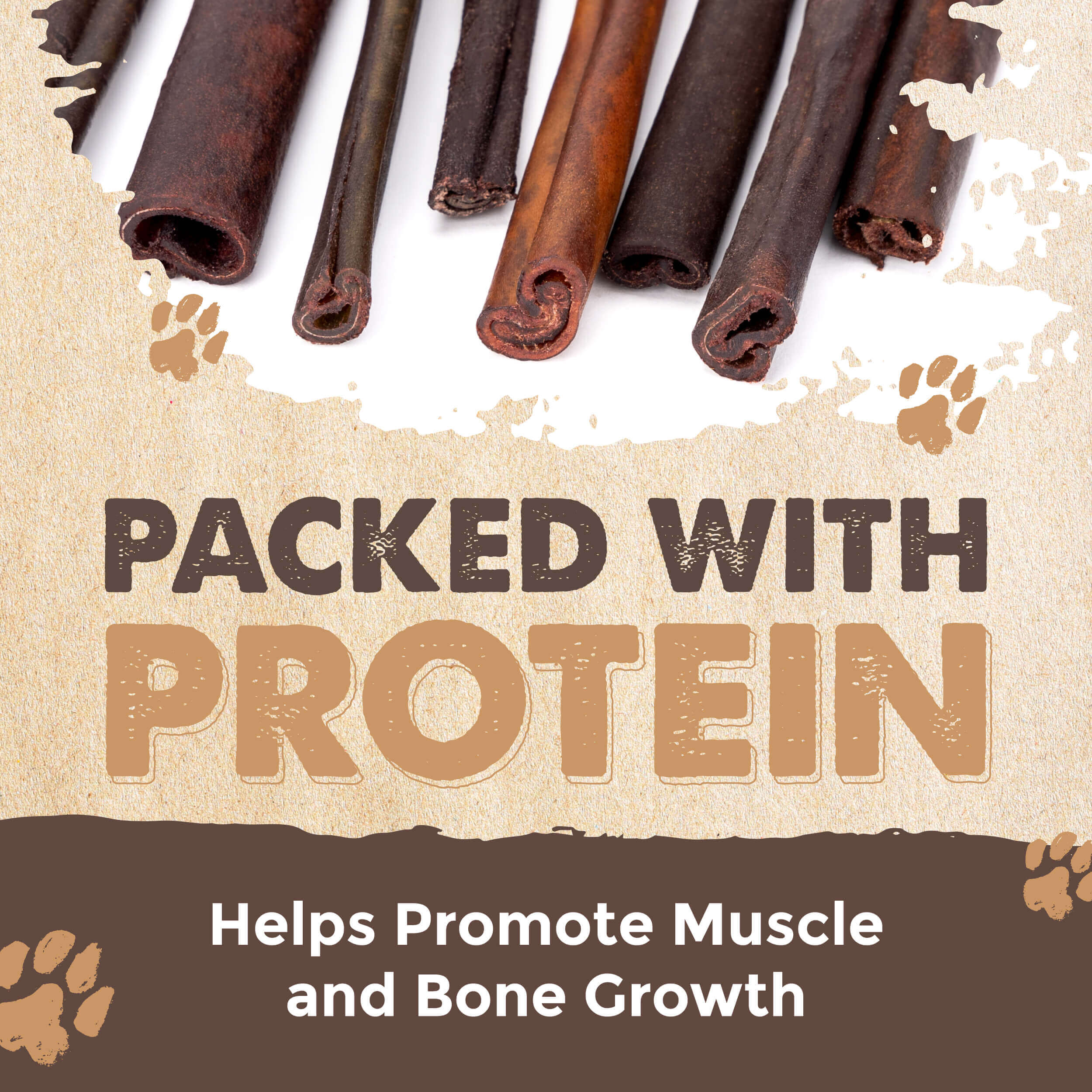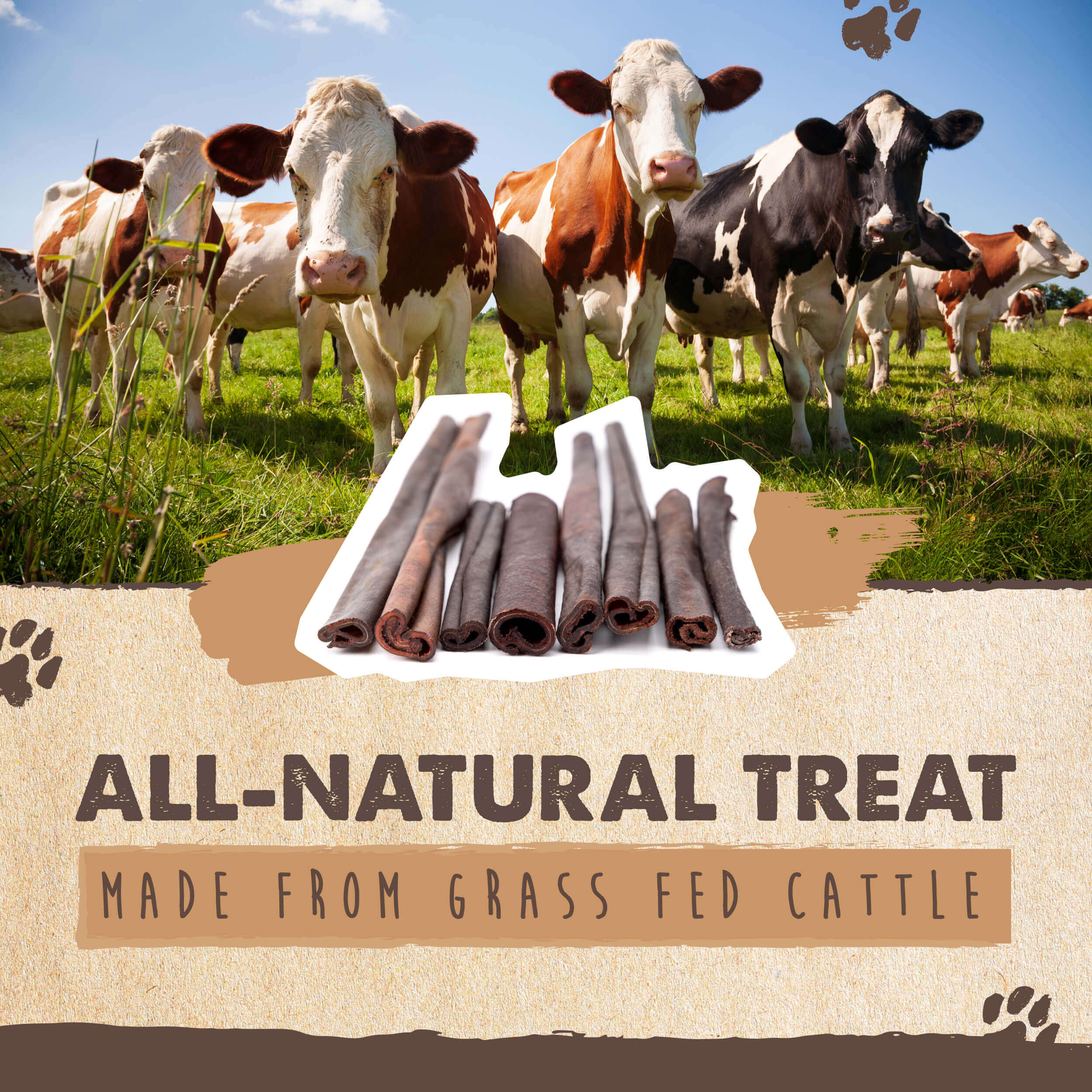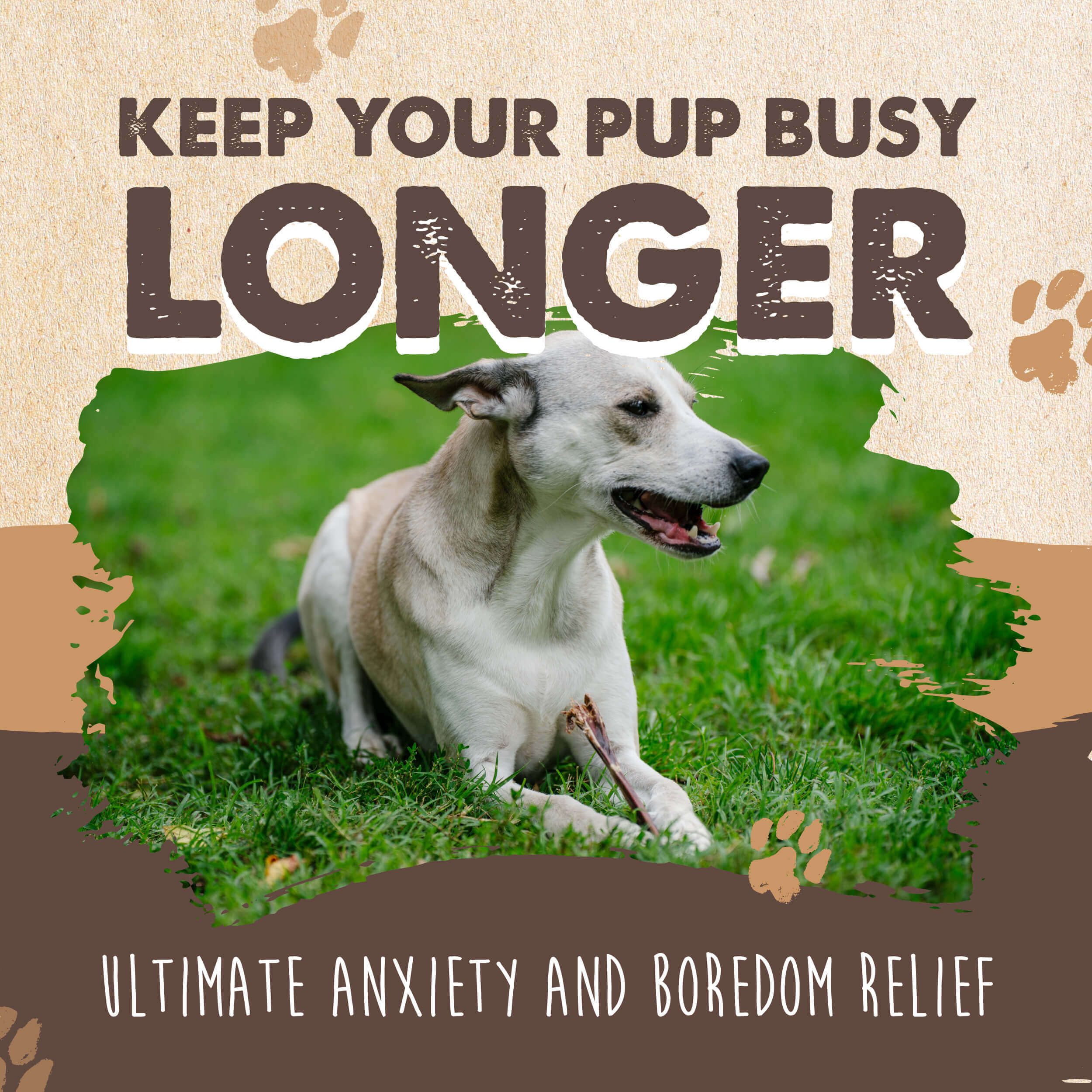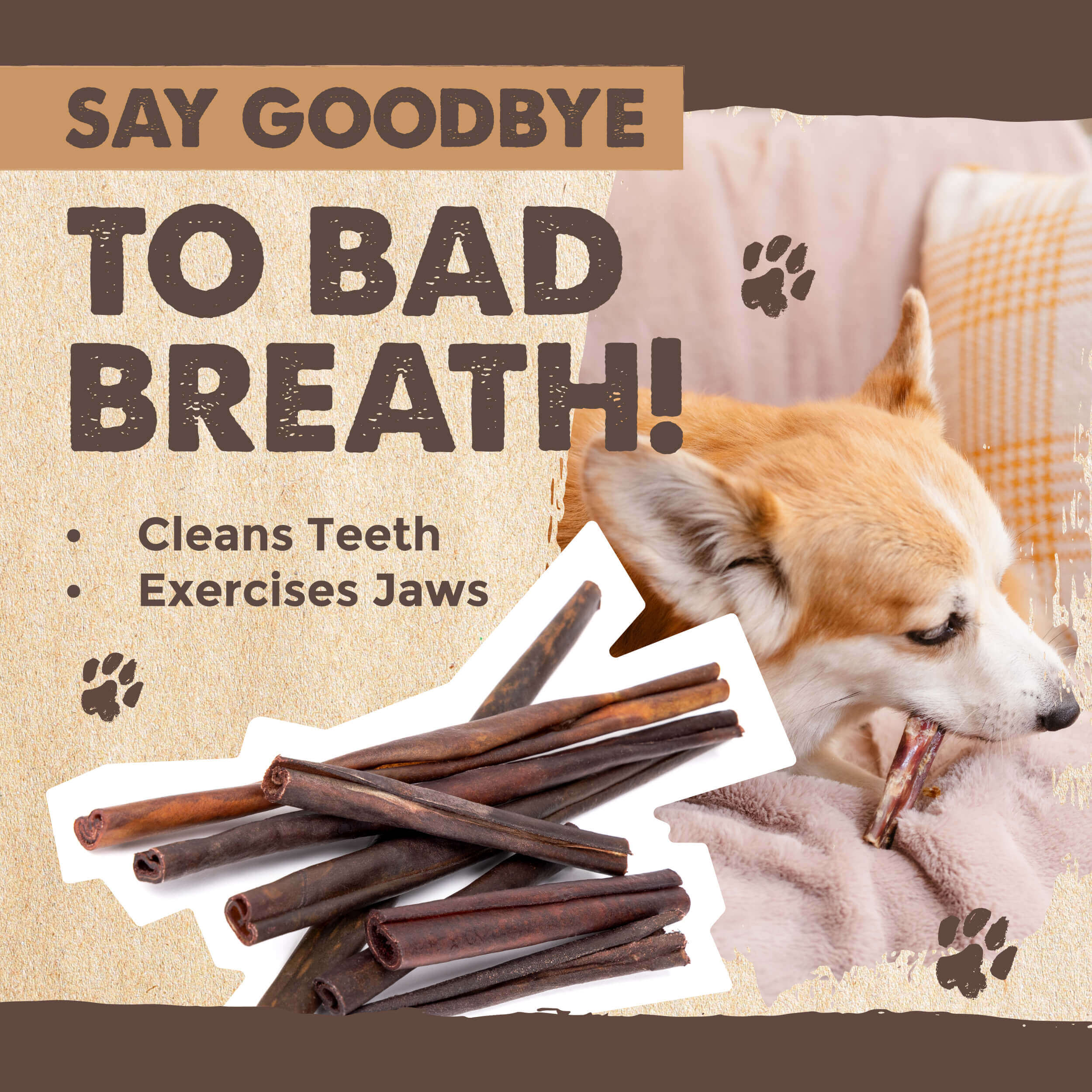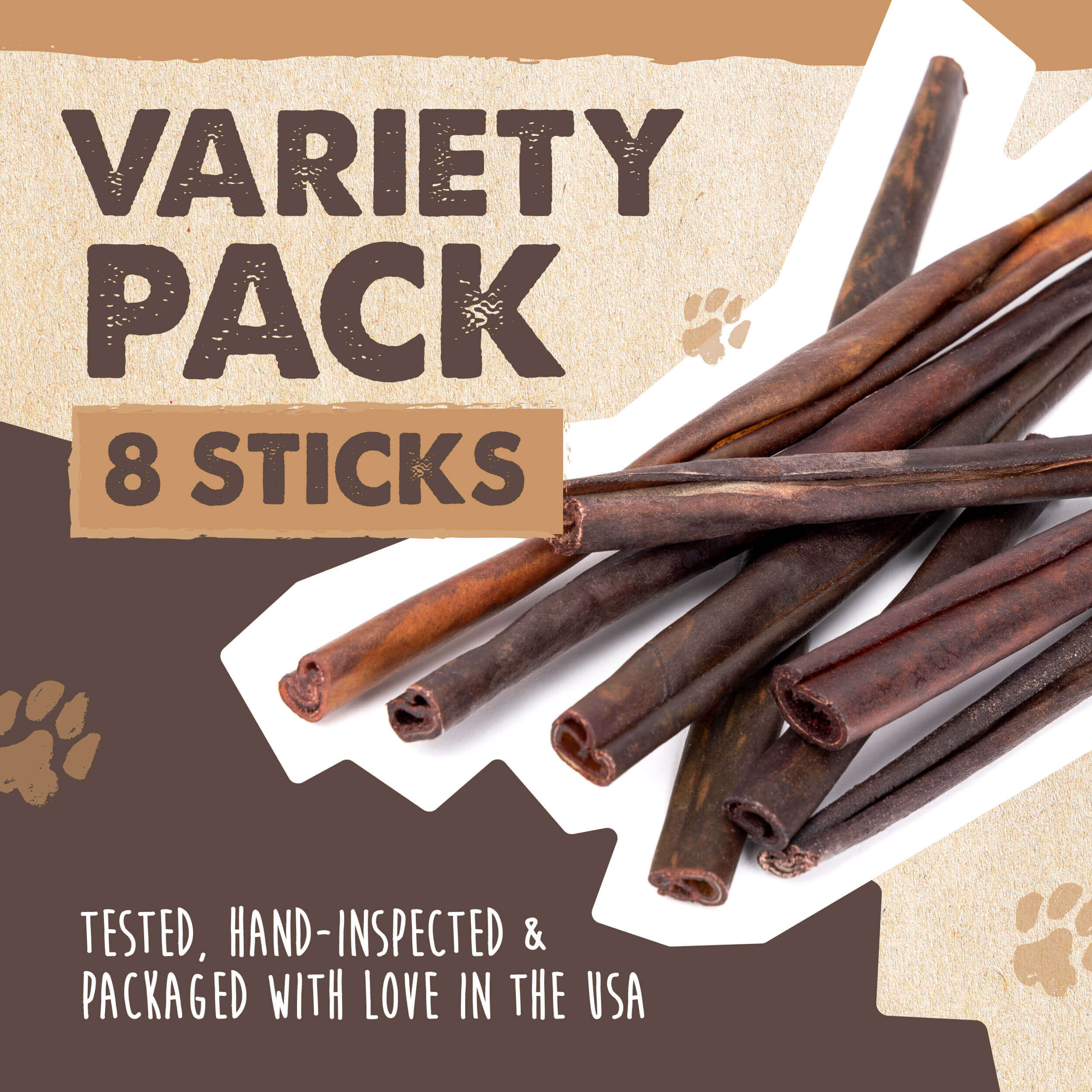 Collagen Sticks (Variety 8 Pack)
Our single-ingredient 6" & 12" Beef Collagen Sticks are an all-natural, fully digestible rawhide alternative that softens with exposure to your dog's saliva. They're particularly suitable for teething puppies and power chewers because they last about 20% longer than bully sticks!
We only use the inner beef skin layer from grass-fed cows to make our collagen sticks and then dehydrate to preserve them. That makes our Collagen Sticks great boredom busters free of grains, gluten, chemicals, preservatives, odor, and most importantly…guilt!
Additionally, they are low in fat as well as high in protein & collagen which is great for your dog's skin, bone & joint health. They're also a perfect alternative for dogs with chicken, pork, lamb, fish or grain allergies. Last but not least, our chews promote oral health because chewing helps keep your dog's teeth clean, improves their breath, massages their gums & exercises their jaws. 

Time to toss your bleached rawhide chews & offer your dogs our all-natural, healthy Beef Collagen Sticks instead!