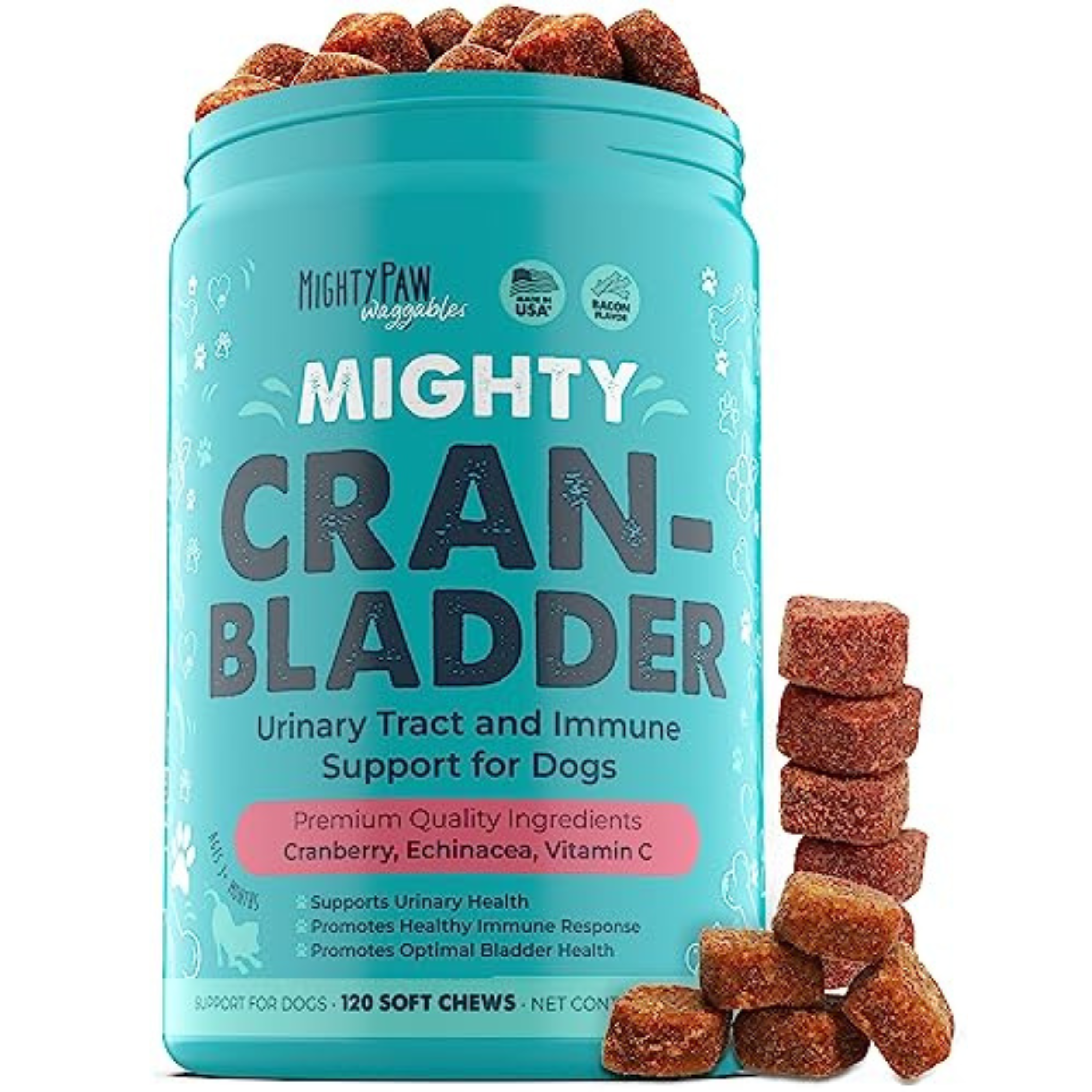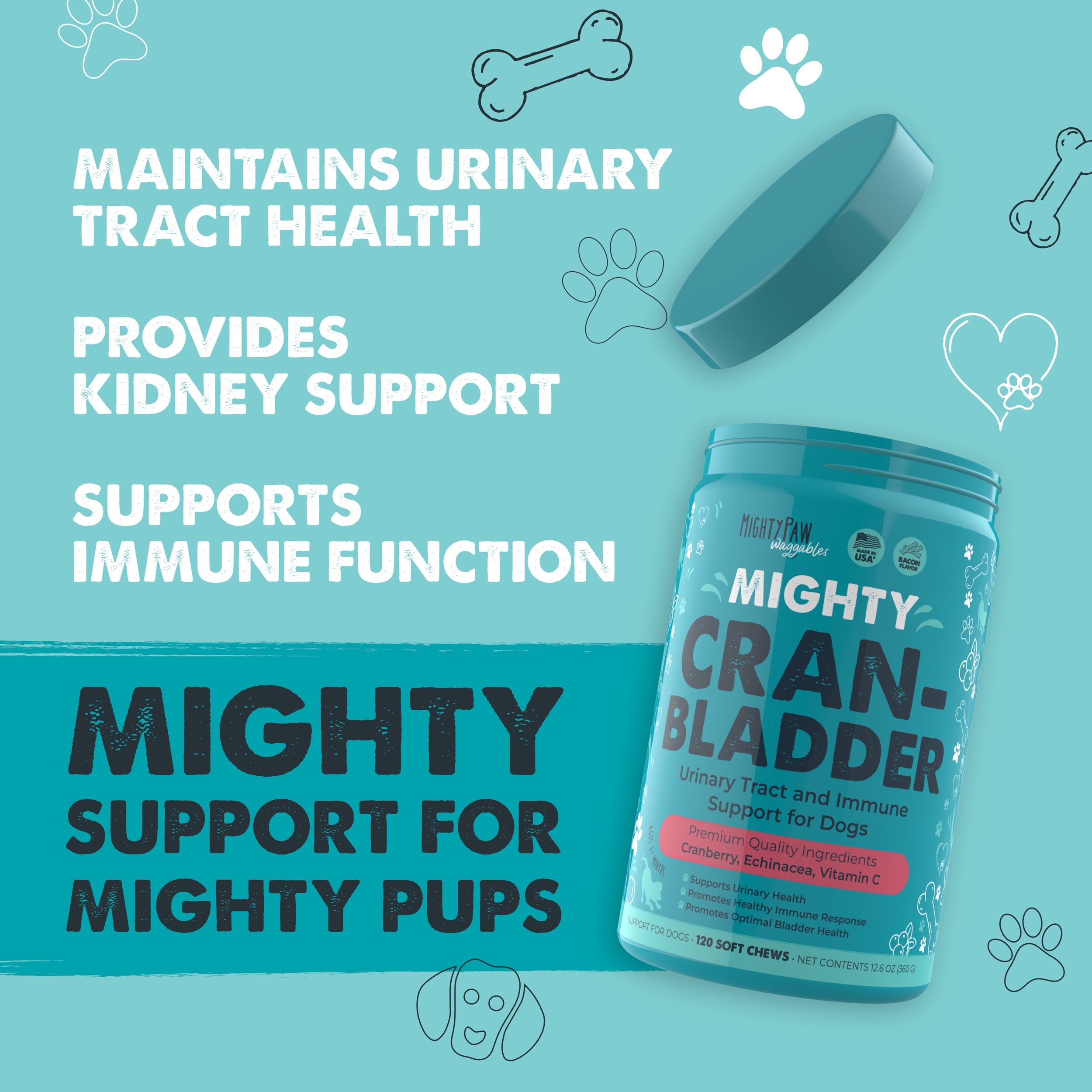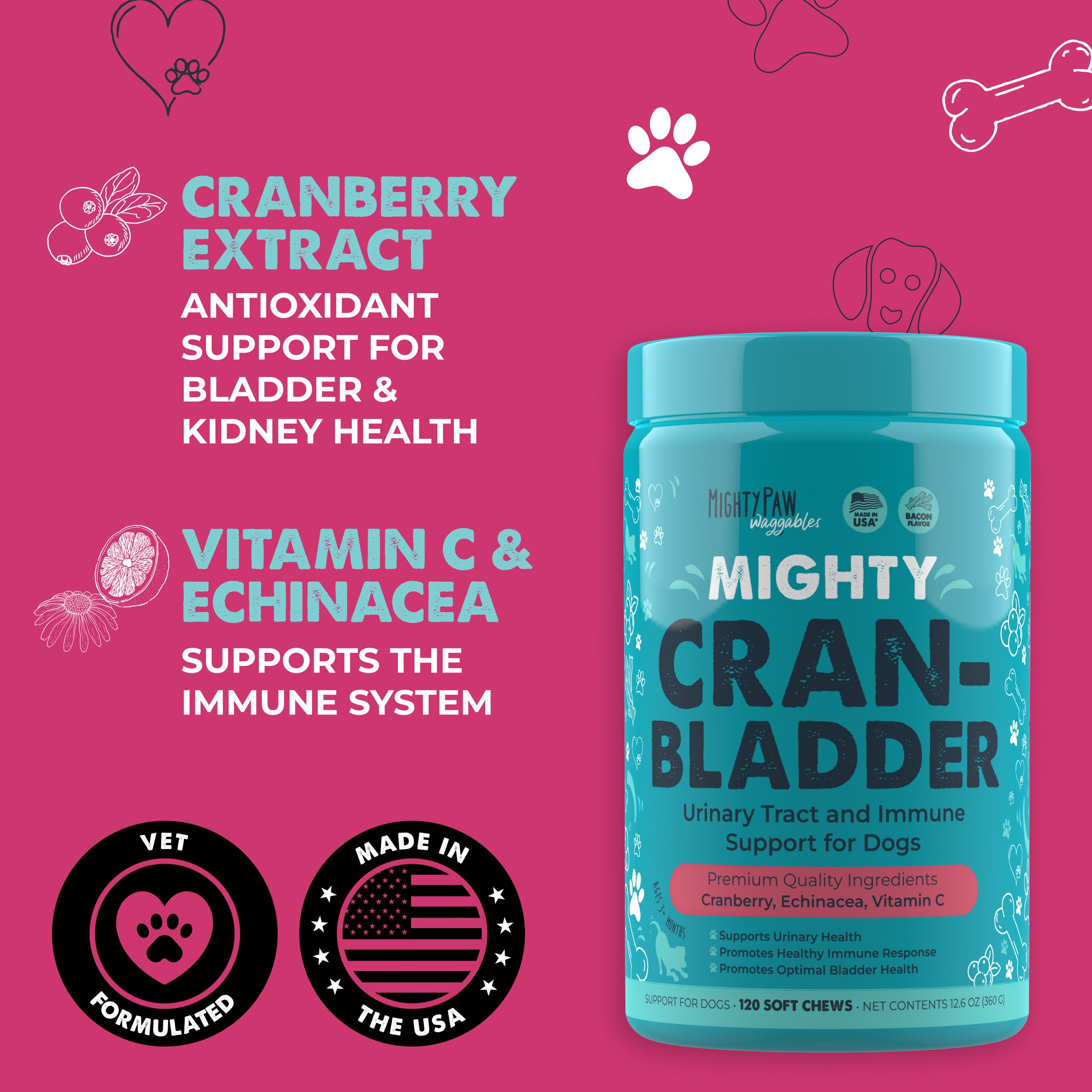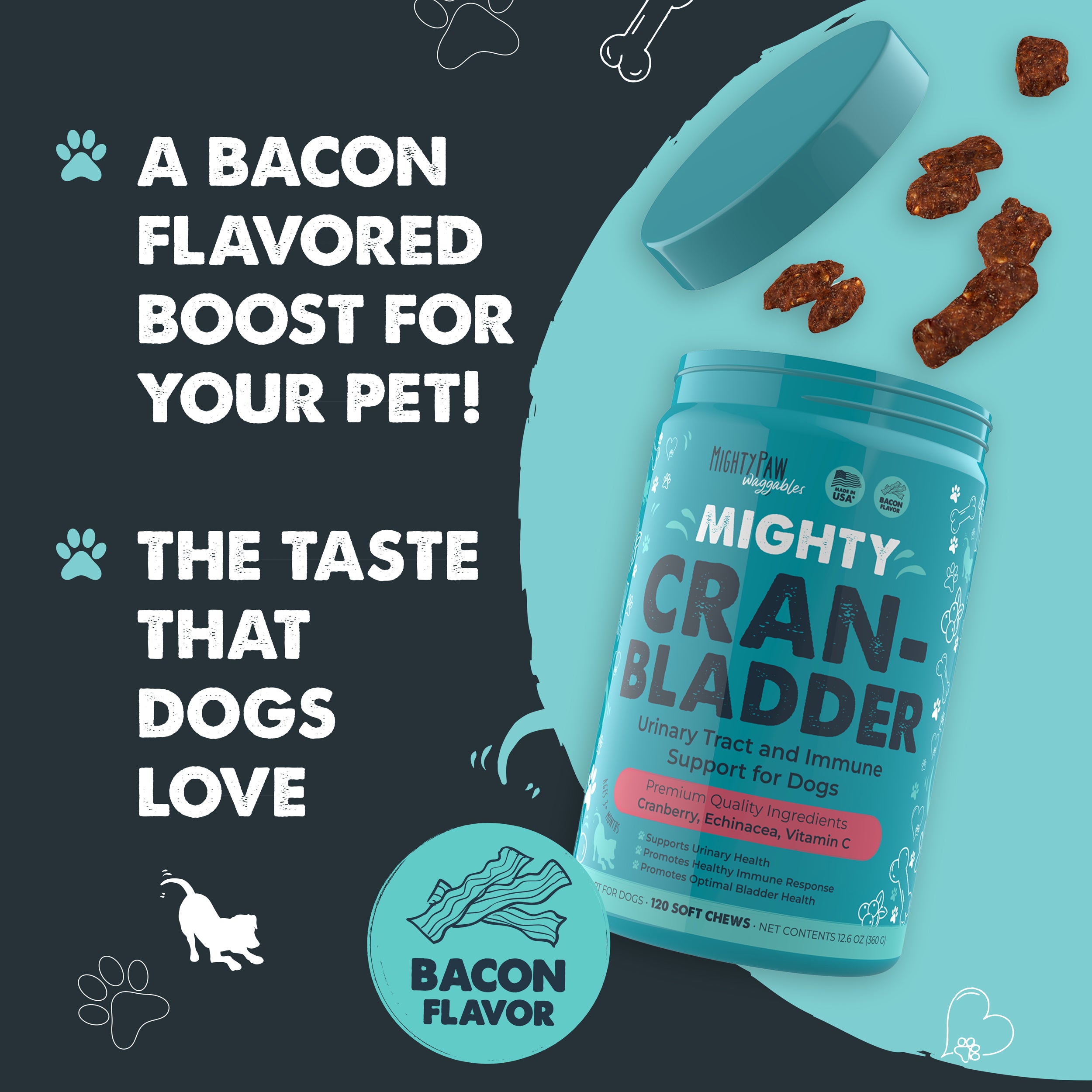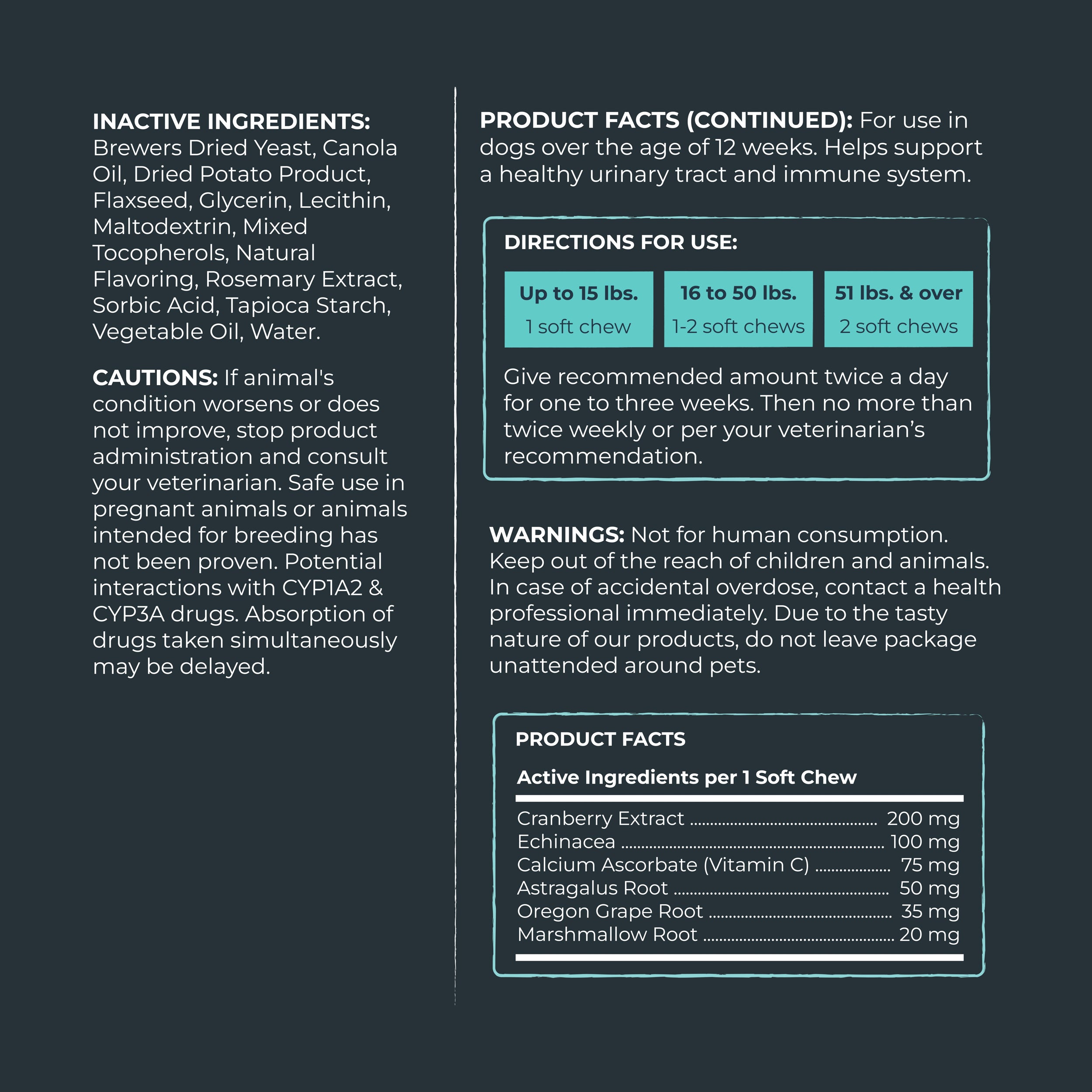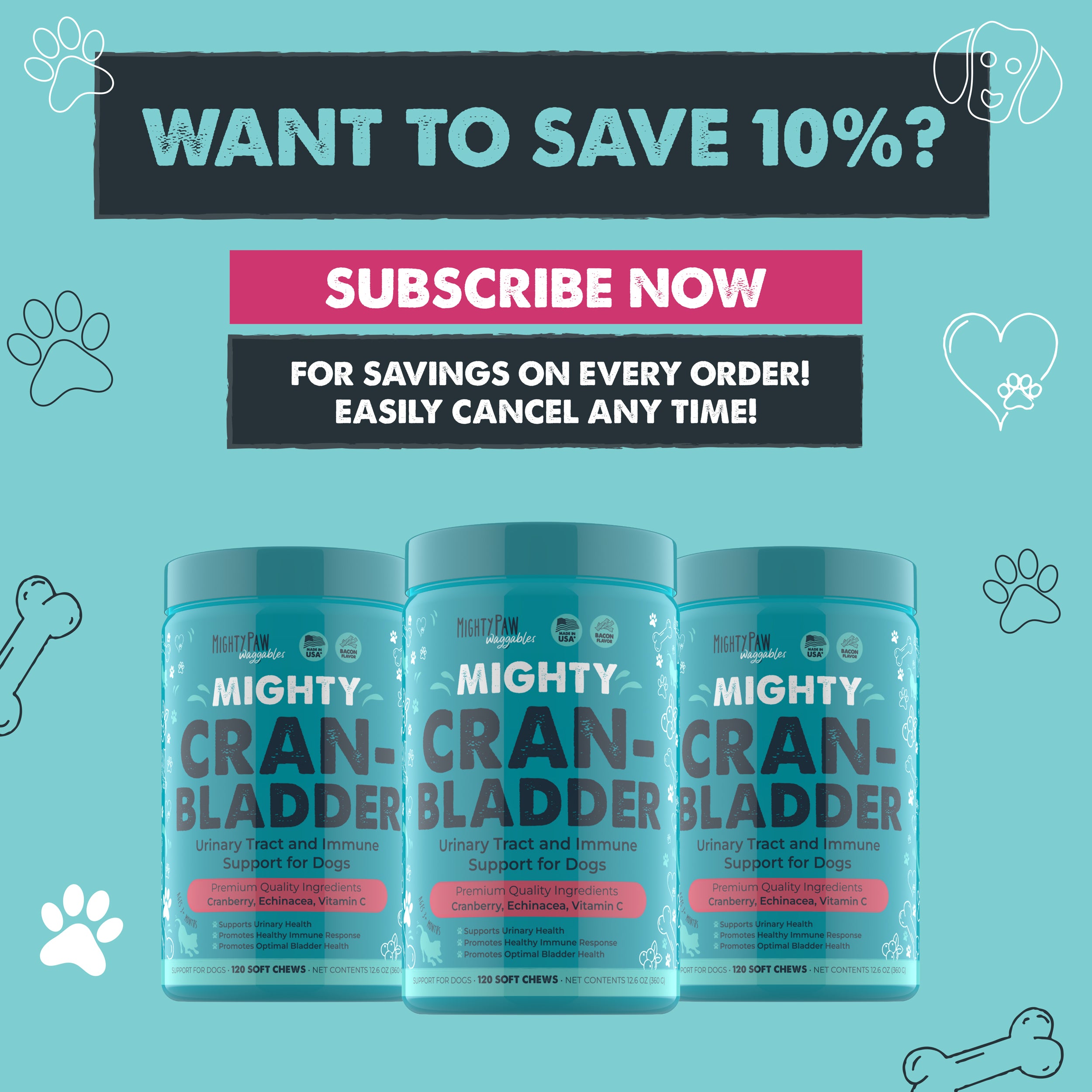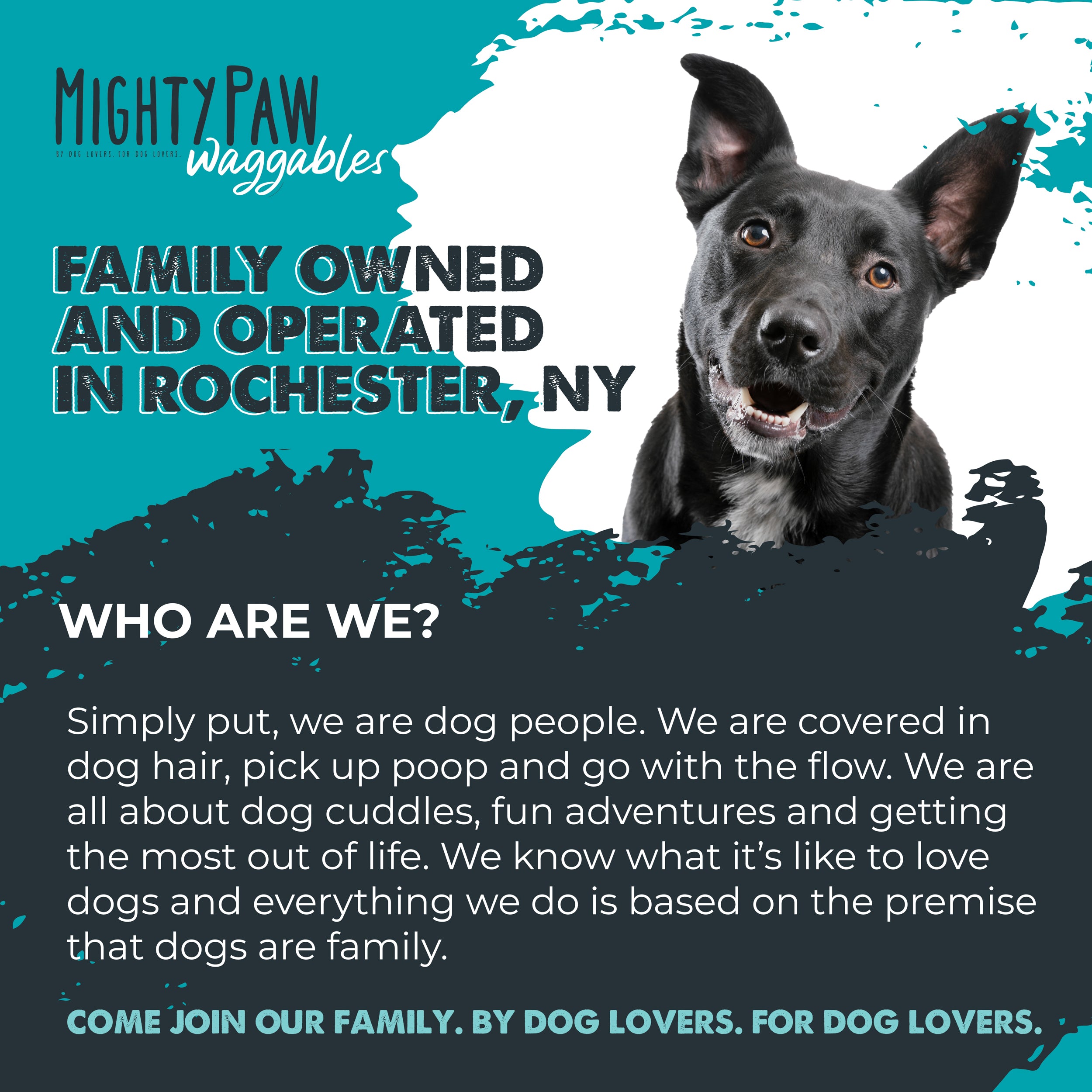 Mighty Cran-Bladder Chews for Dogs
Vet Formulated, Made in the USA: Optimize your dog's urinary tract health with Mighty Cran-Bladder UT supplement for dogs! Vet formulated and made right here in the USA, for a piddle-perfect pee time for your pup!




Unleash the Power of Cranberries! Packed with antioxidants to support your pups urinary and bladder health, Mighty Cran-Bladder dog supplement is the right choice to make tinkle time the best time!




Crafted for Pee-fection: Our vet-formulated soft chews harness the power of Cranberries, Echinacea, and Vitamin C to give your pup the urinary and antioxidant support they need.




A Bacon Flavored Boost: We know how important taste is for your furry friend, which is why Cran-Bladder comes in a delicious bacon flavor. Say goodbye to the struggle of giving your dog supplements—your pup will gobble it up happily!




Owned and Operated in Rochester, NY: Here at Mighty Paw we are dog people, just like you. We know as a pet parent you refuse to settle for nothing but the best for your pup… and neither do we. That's why Mighty Paw Waggables are made right here in the USA!