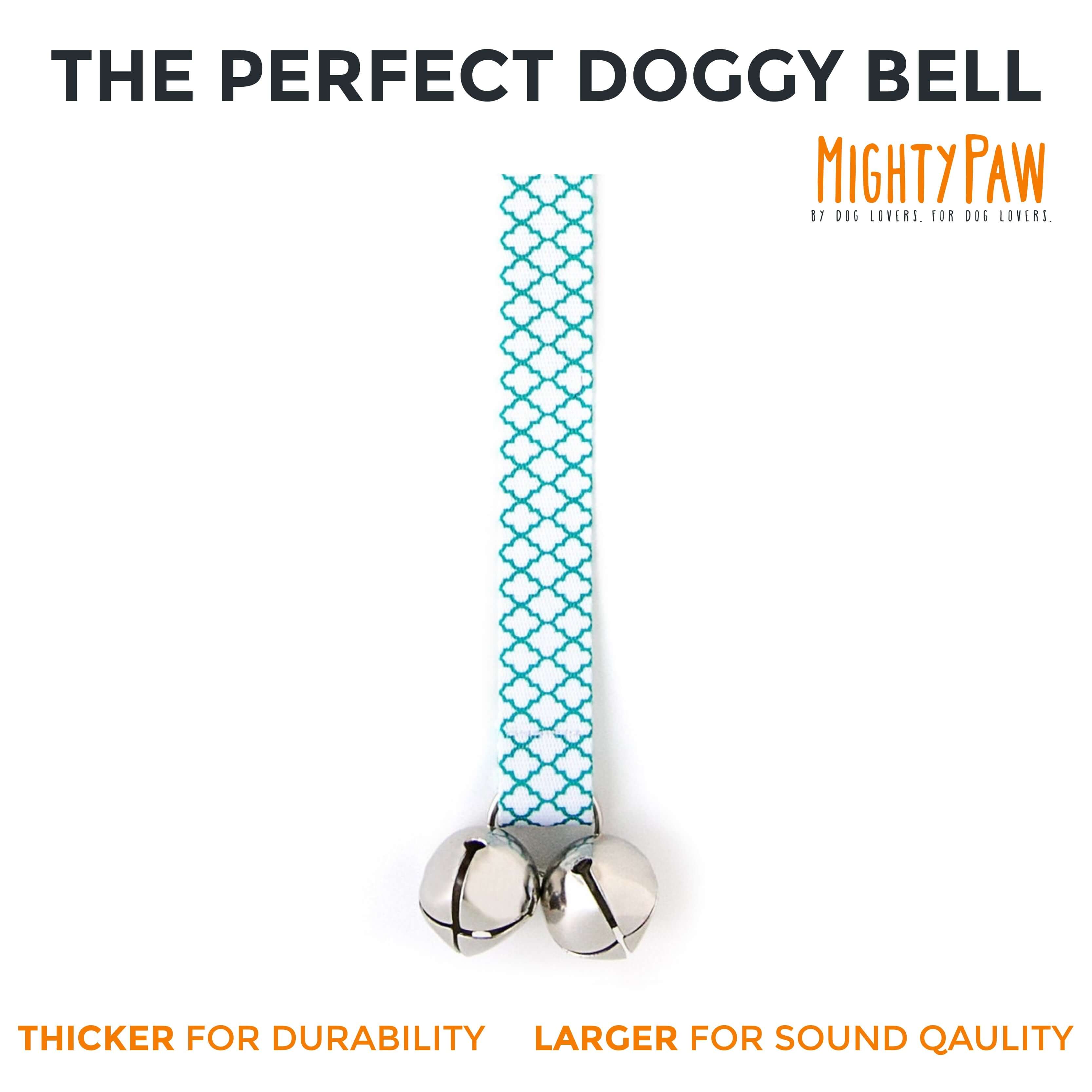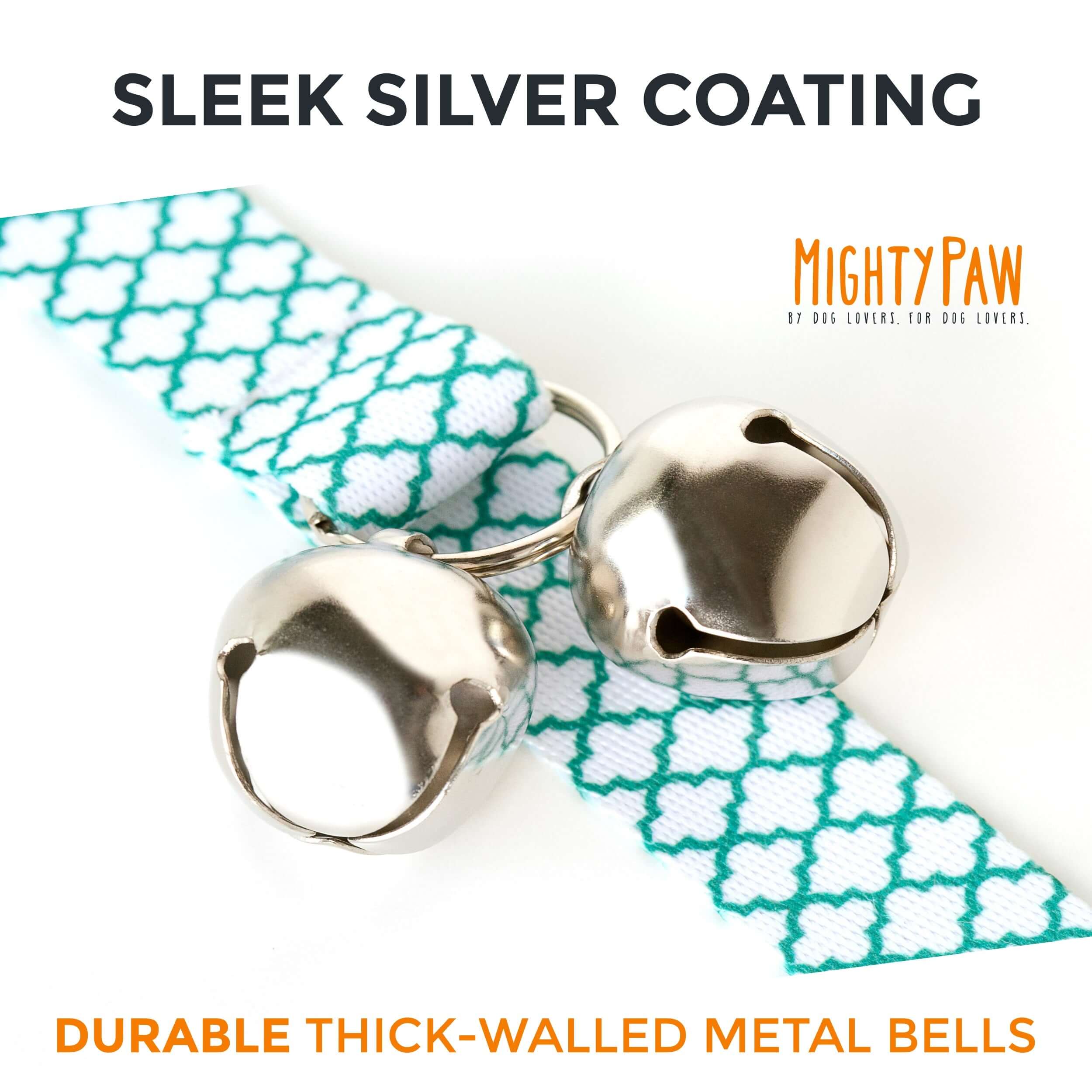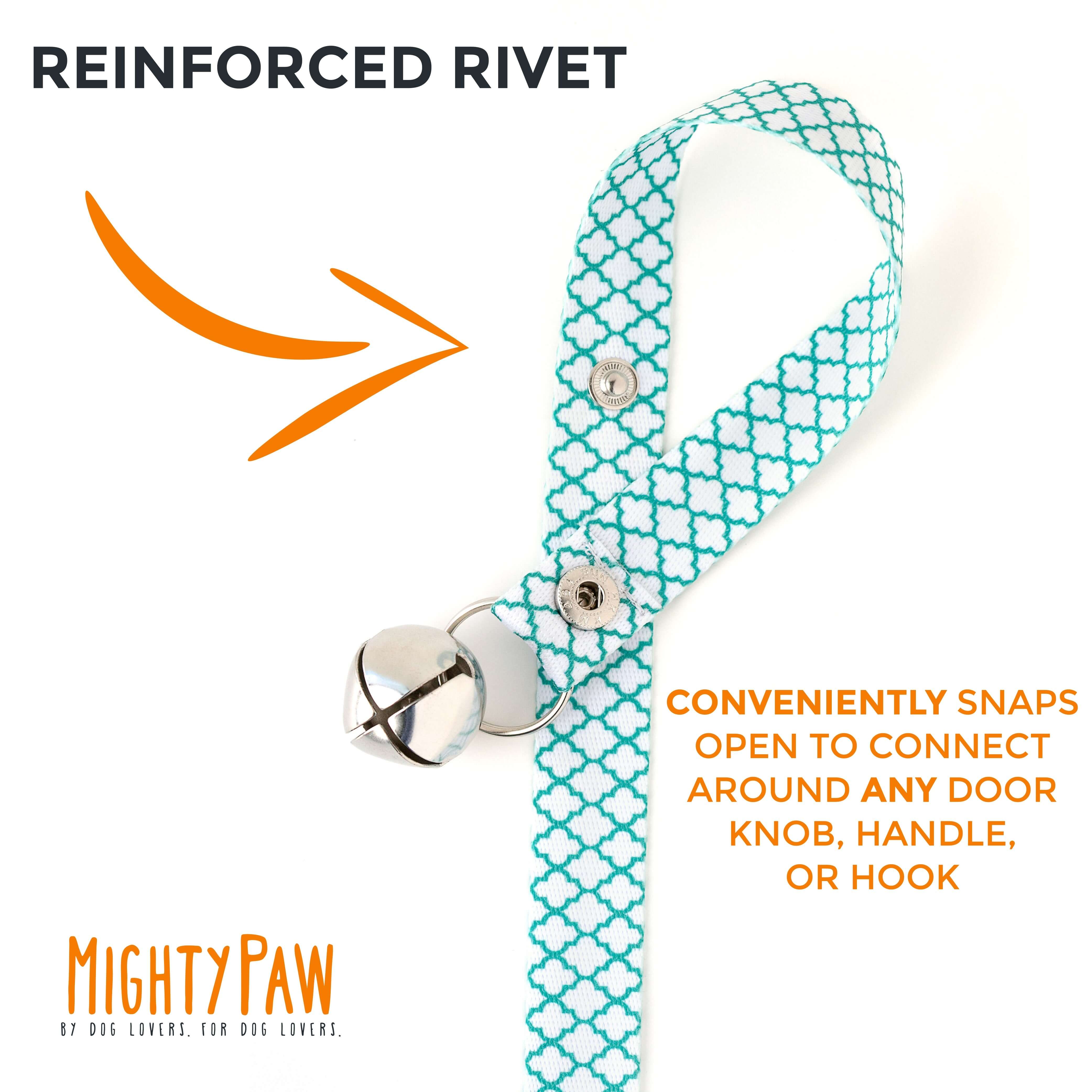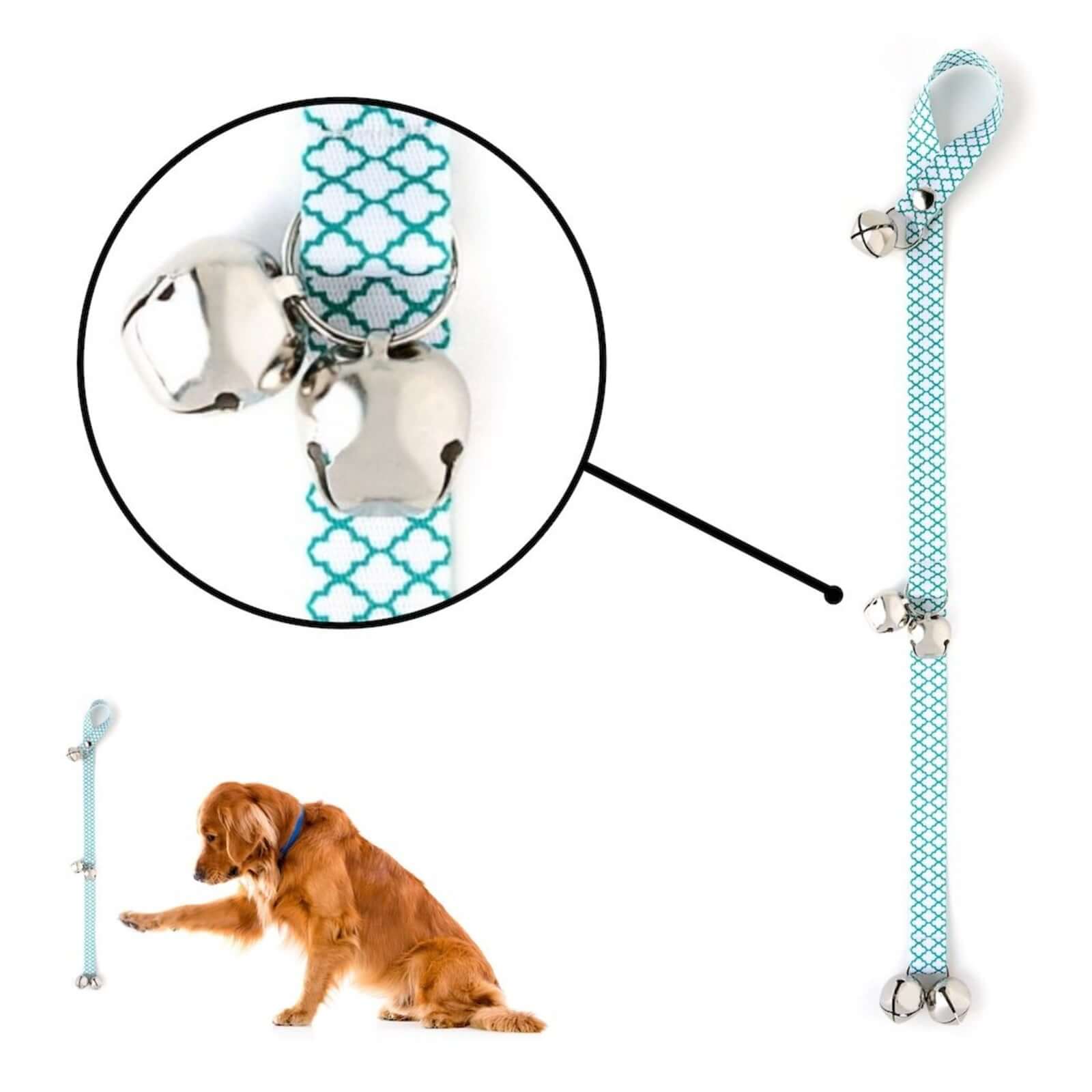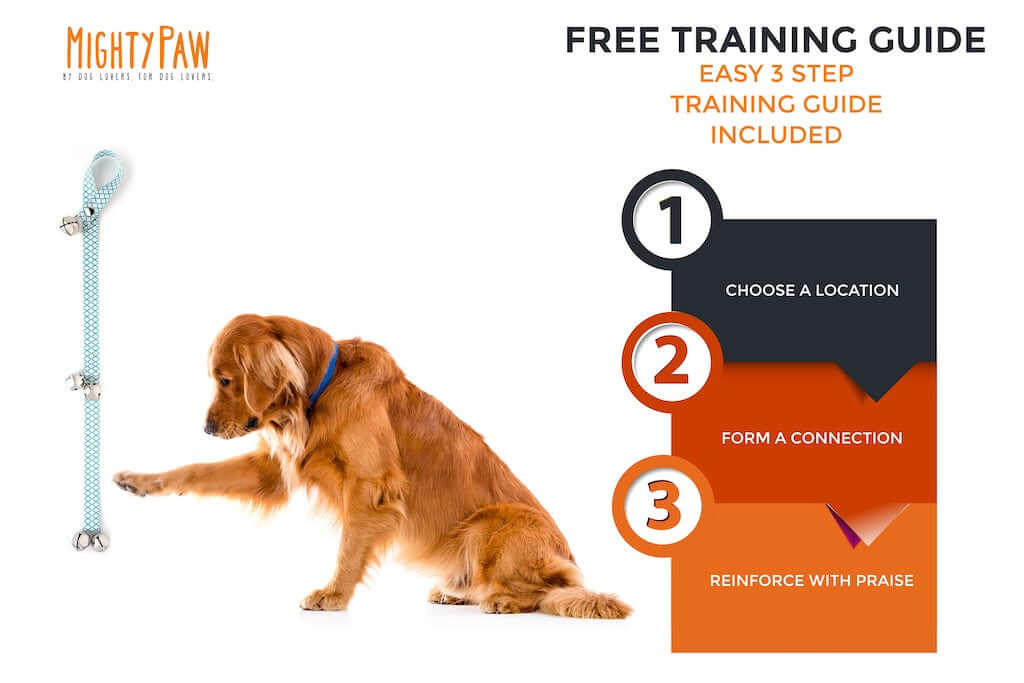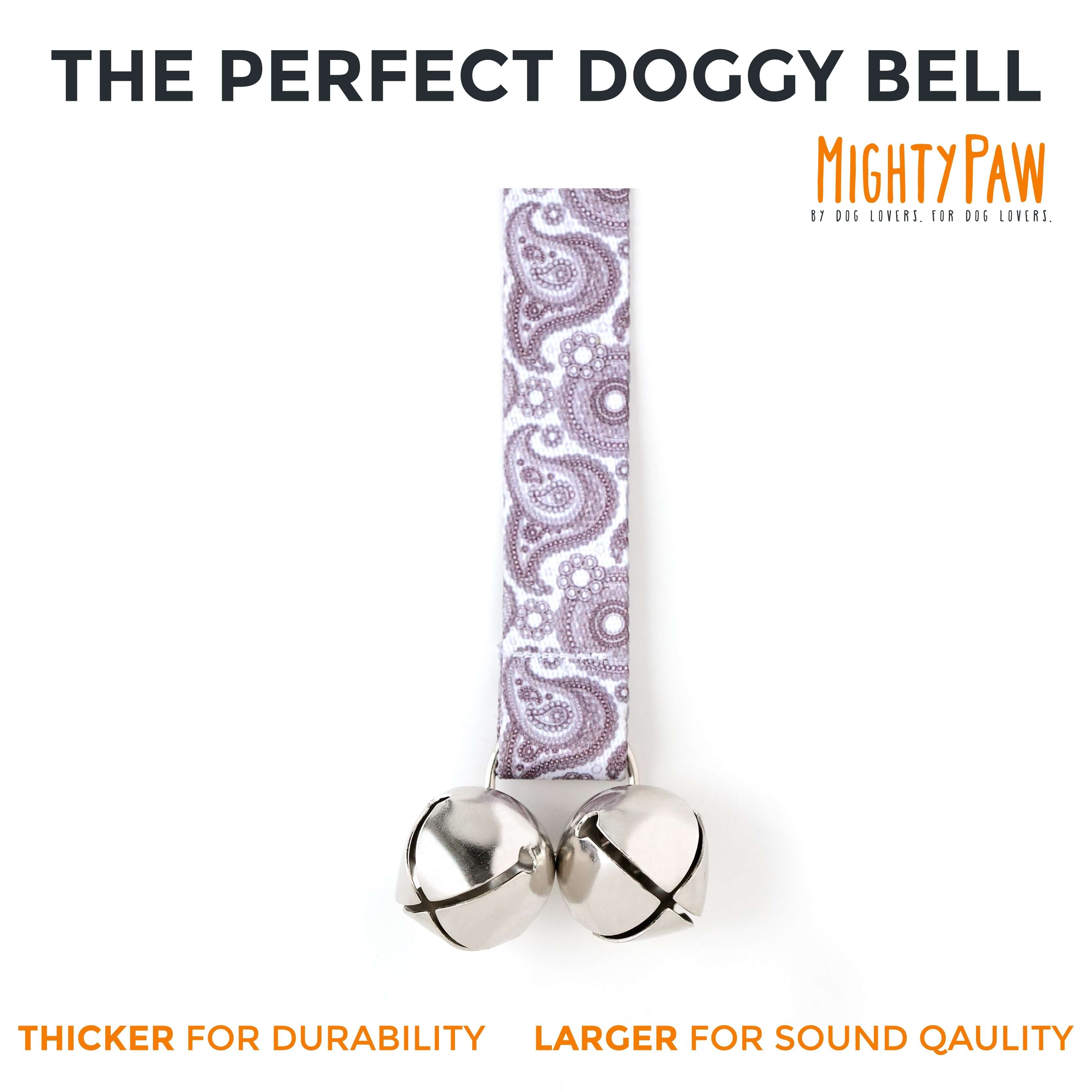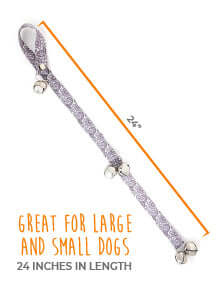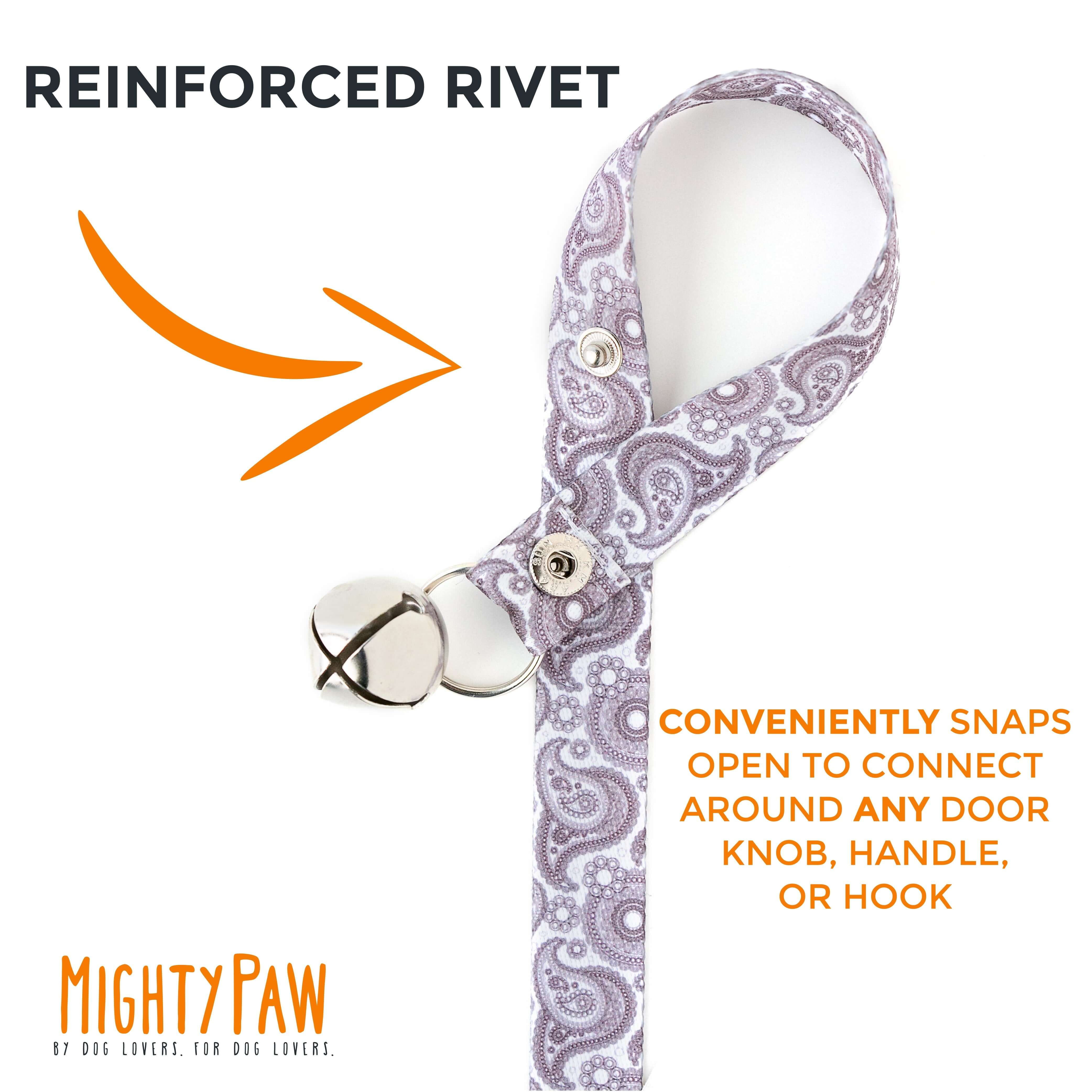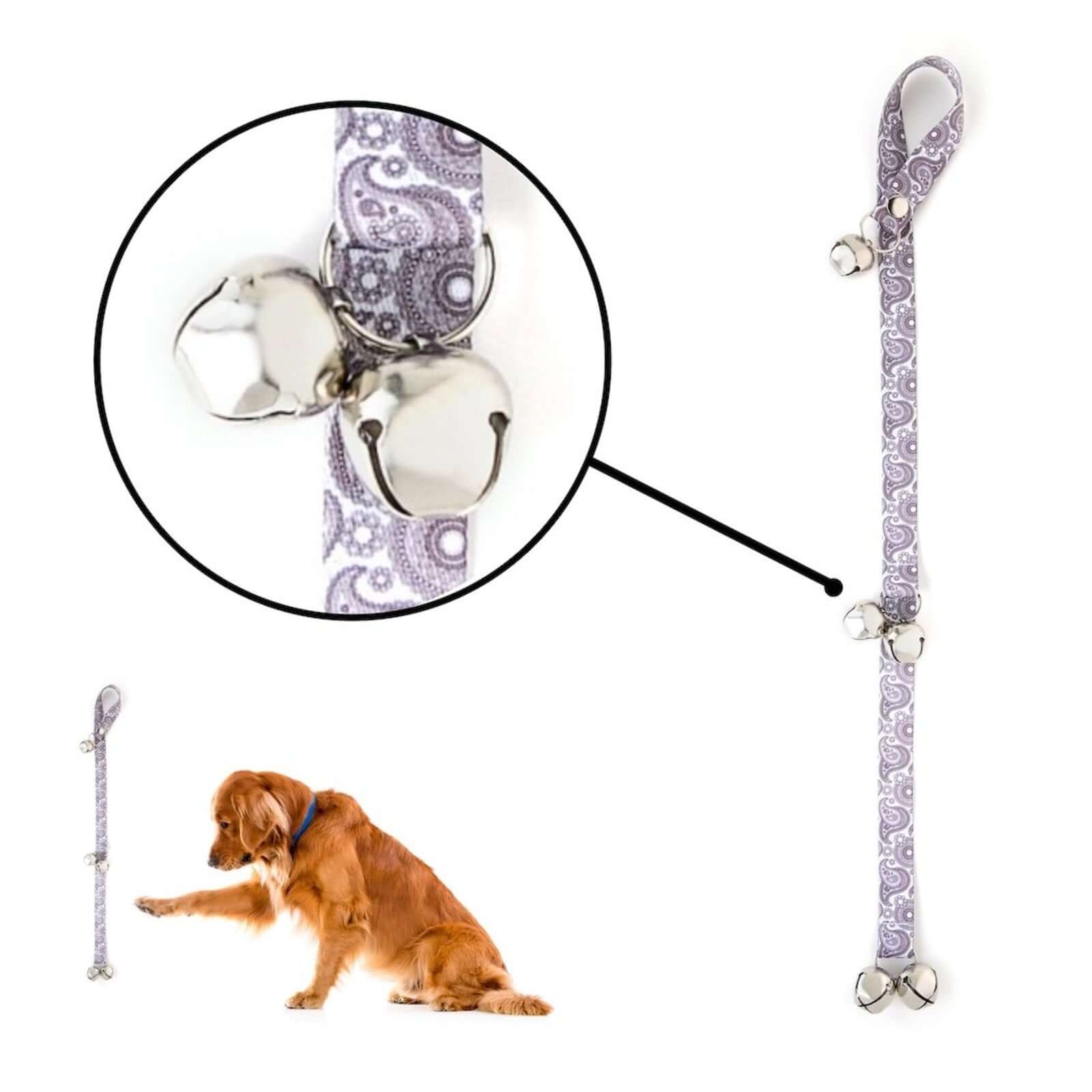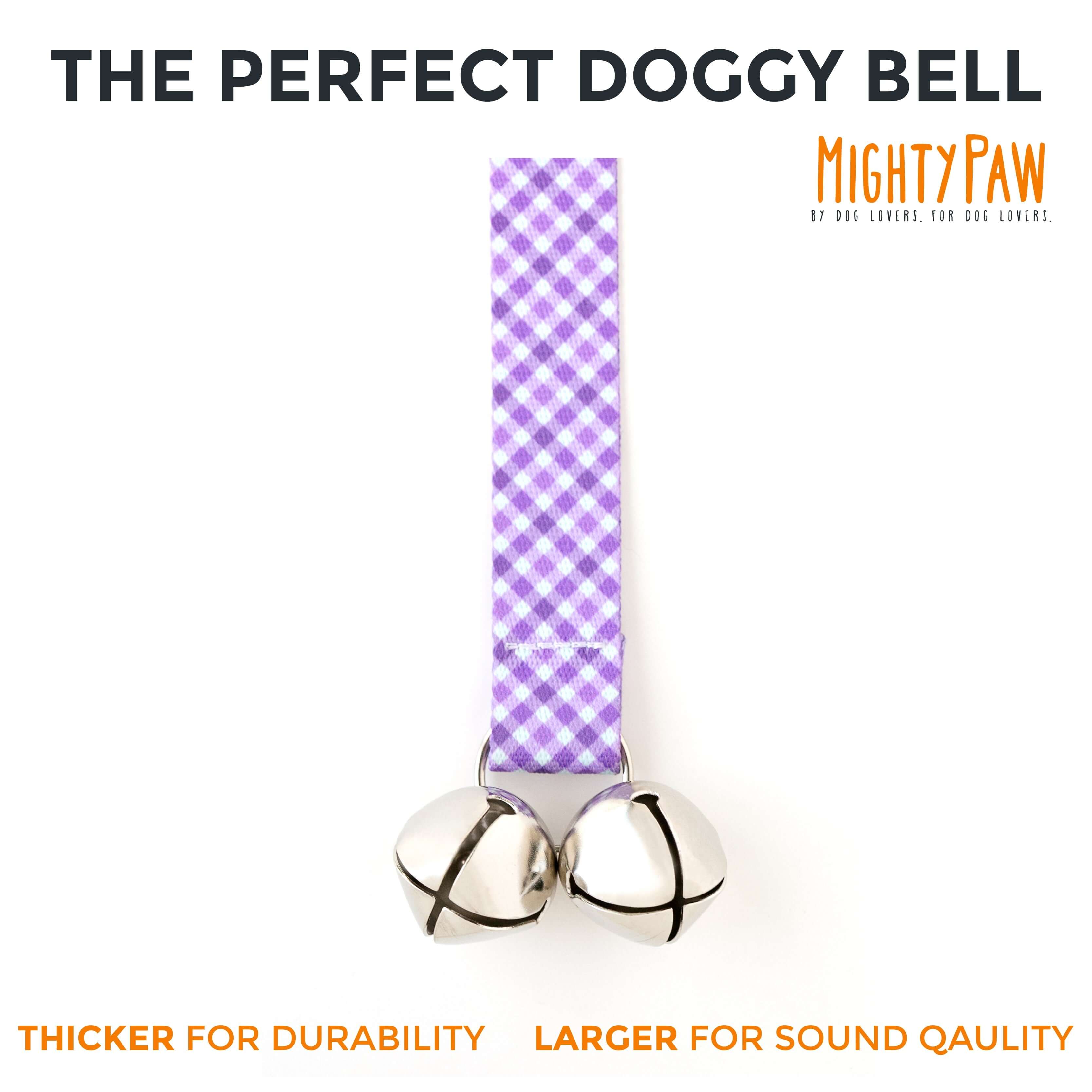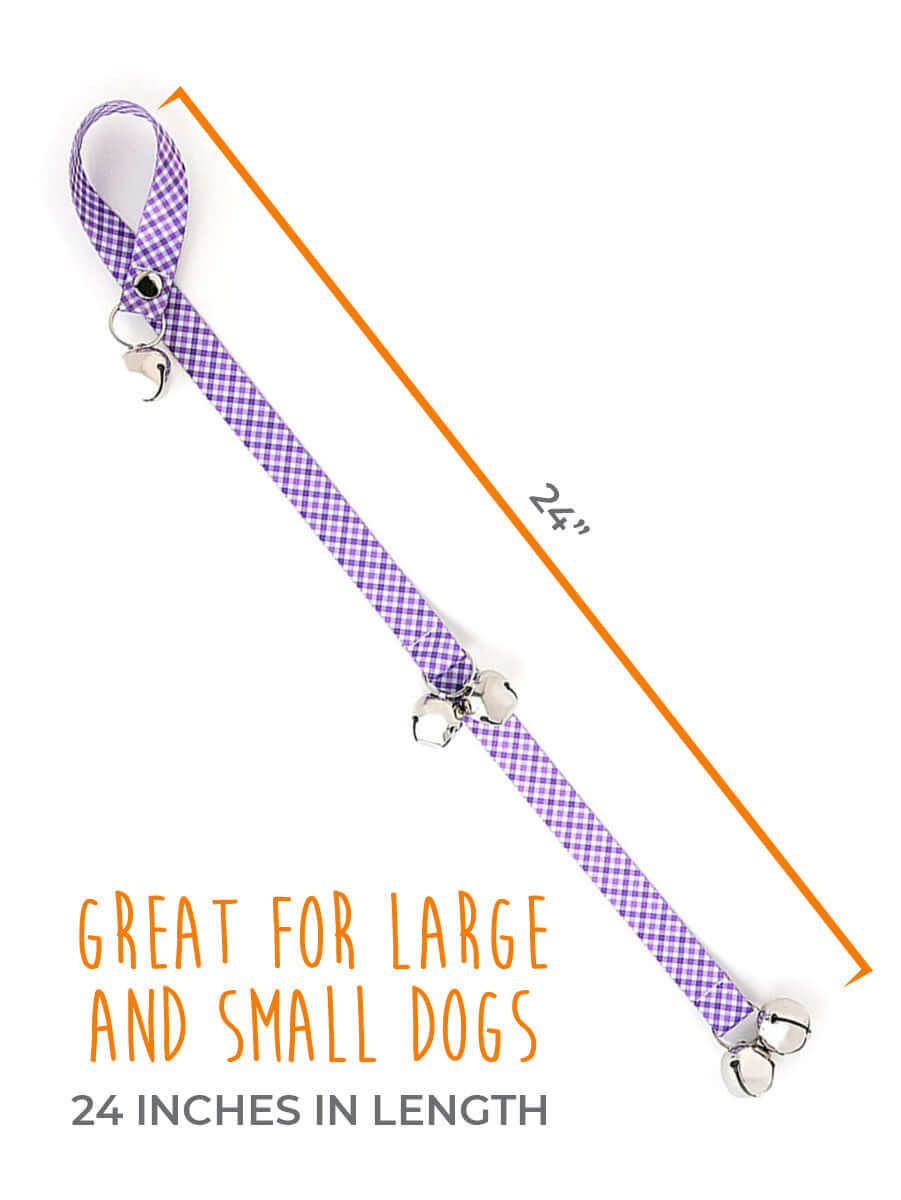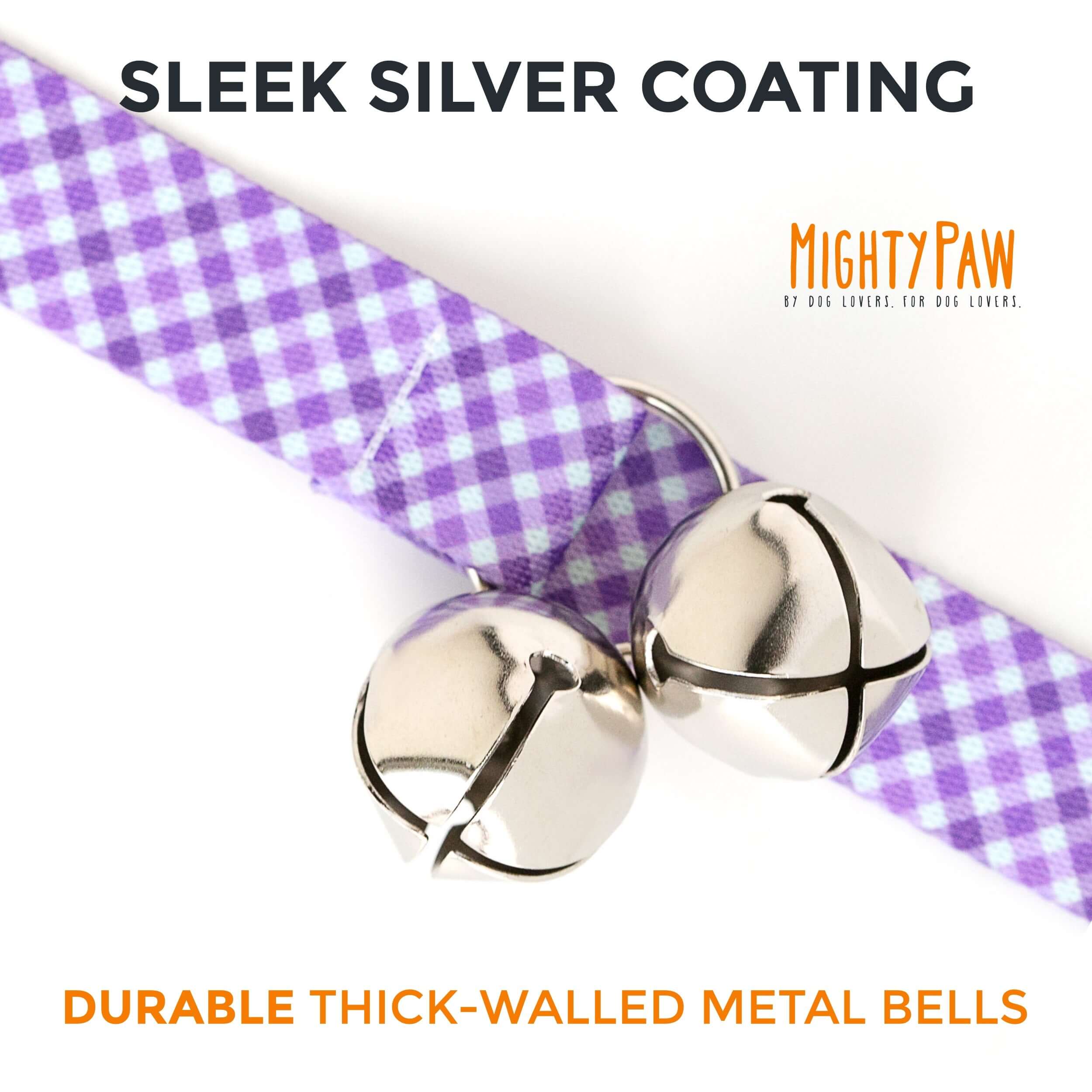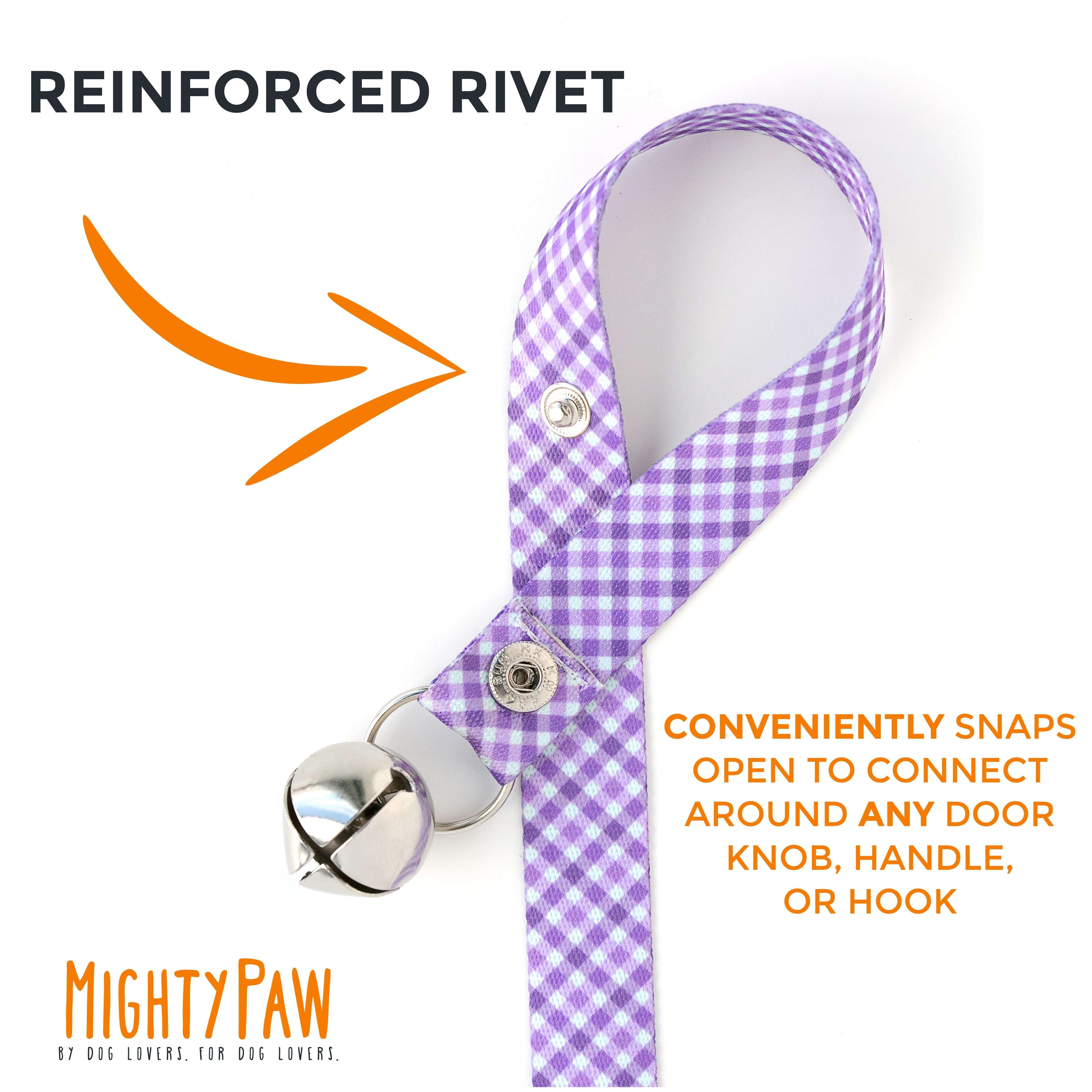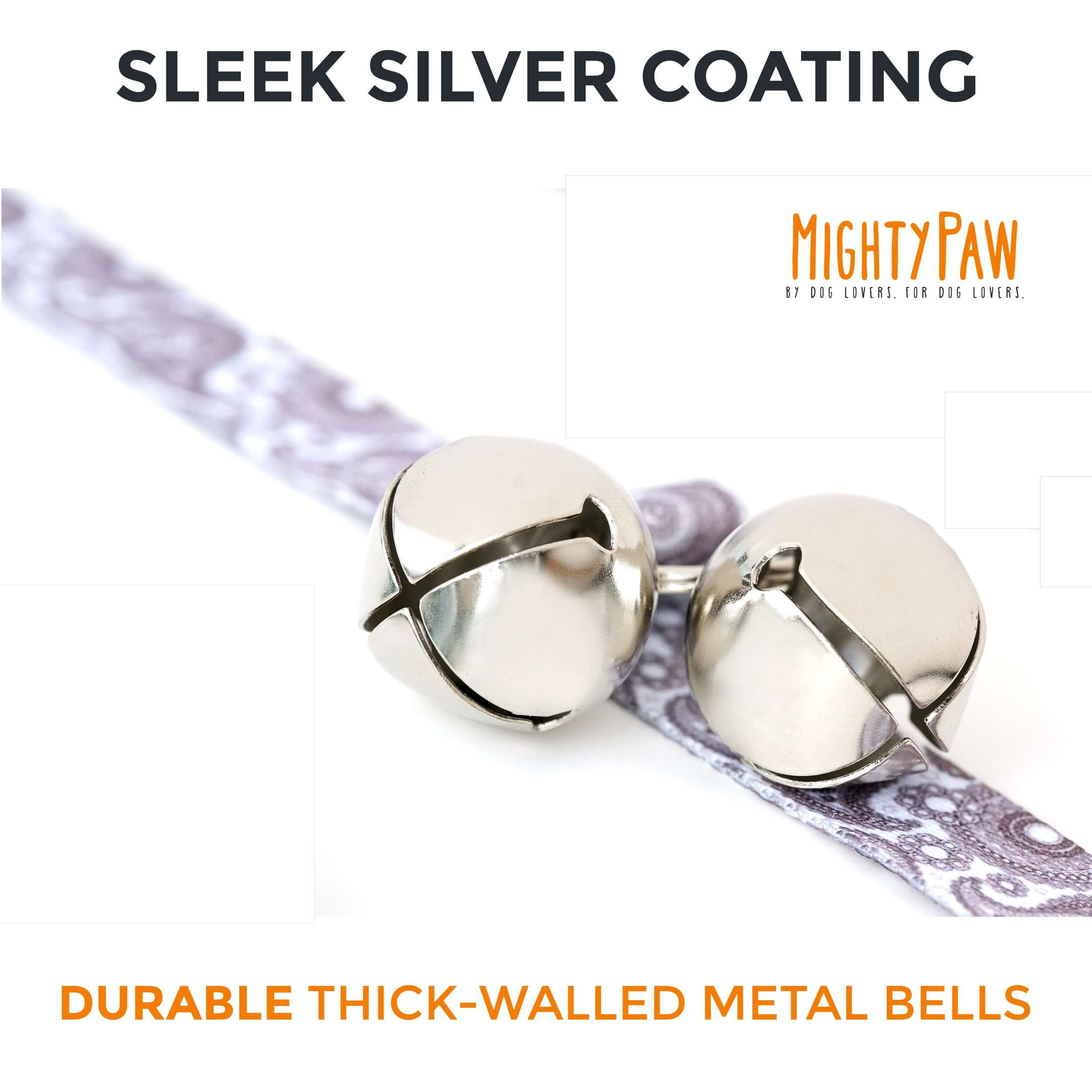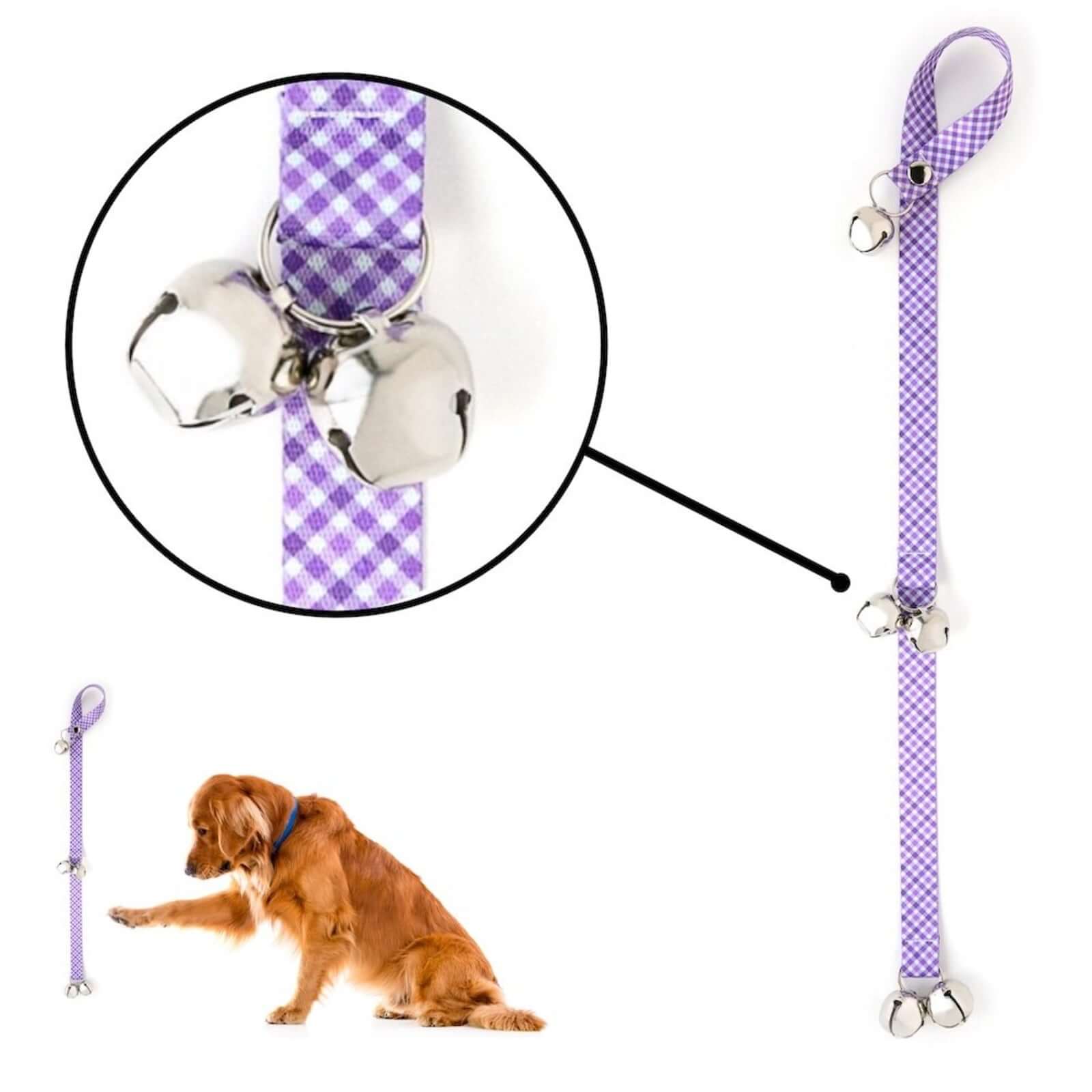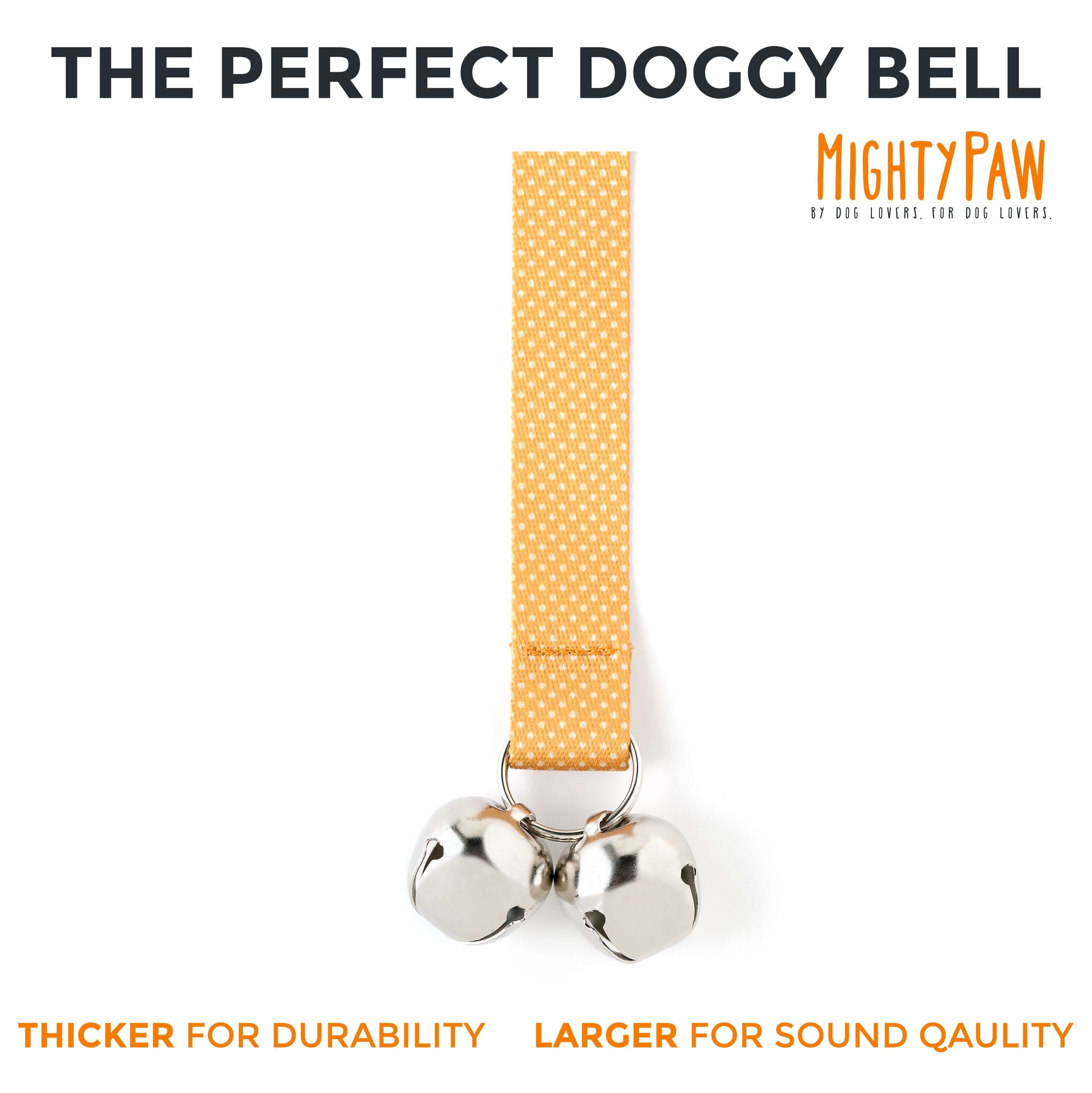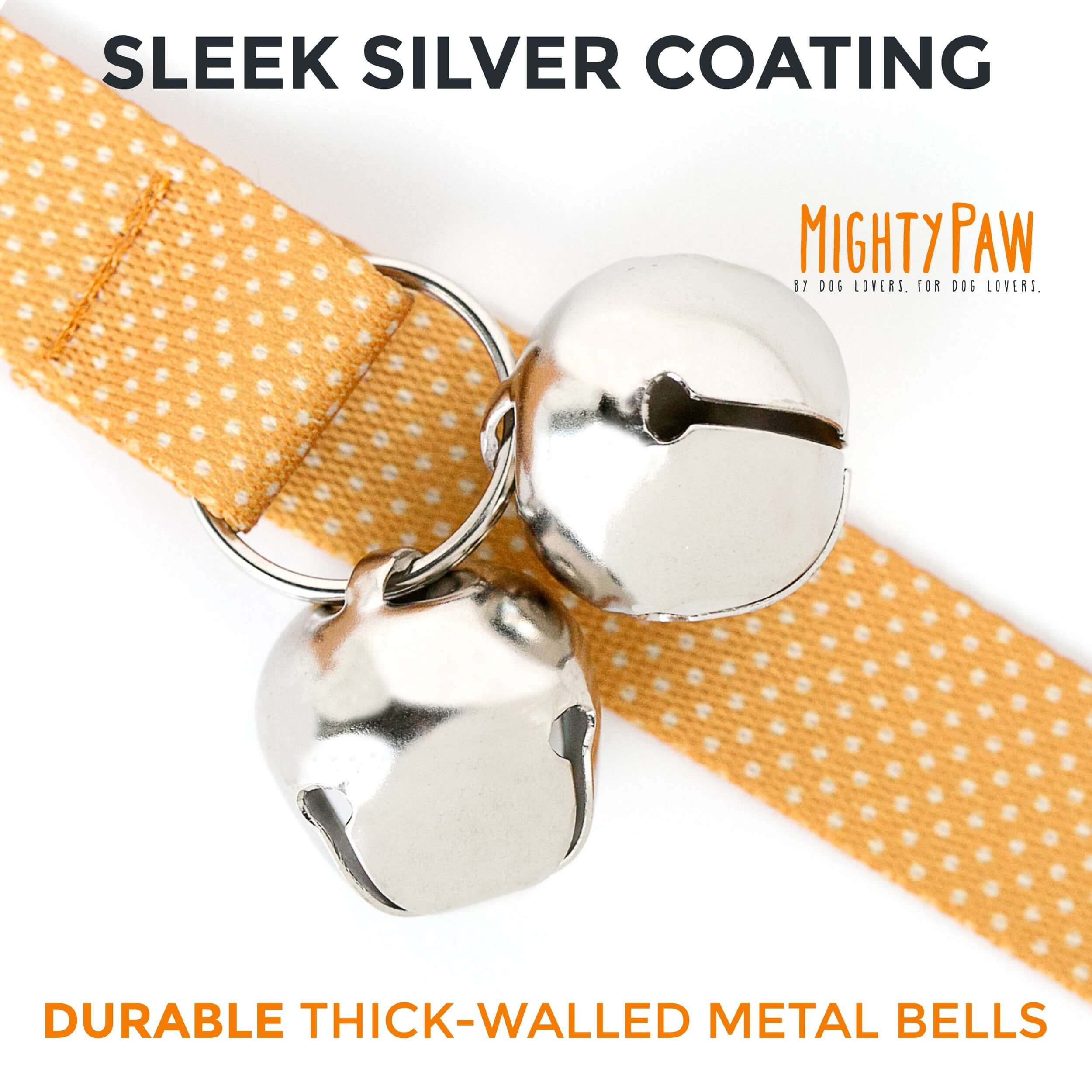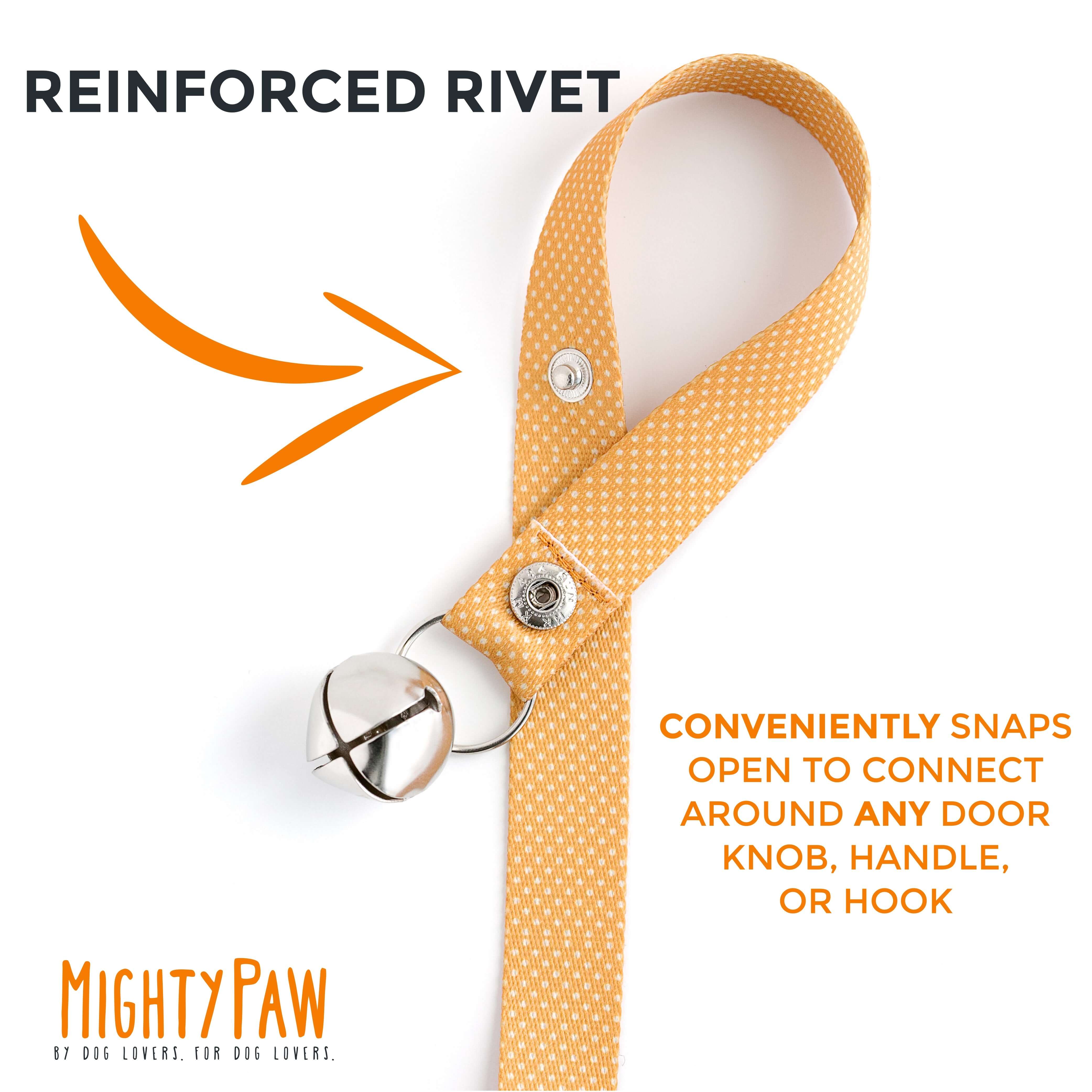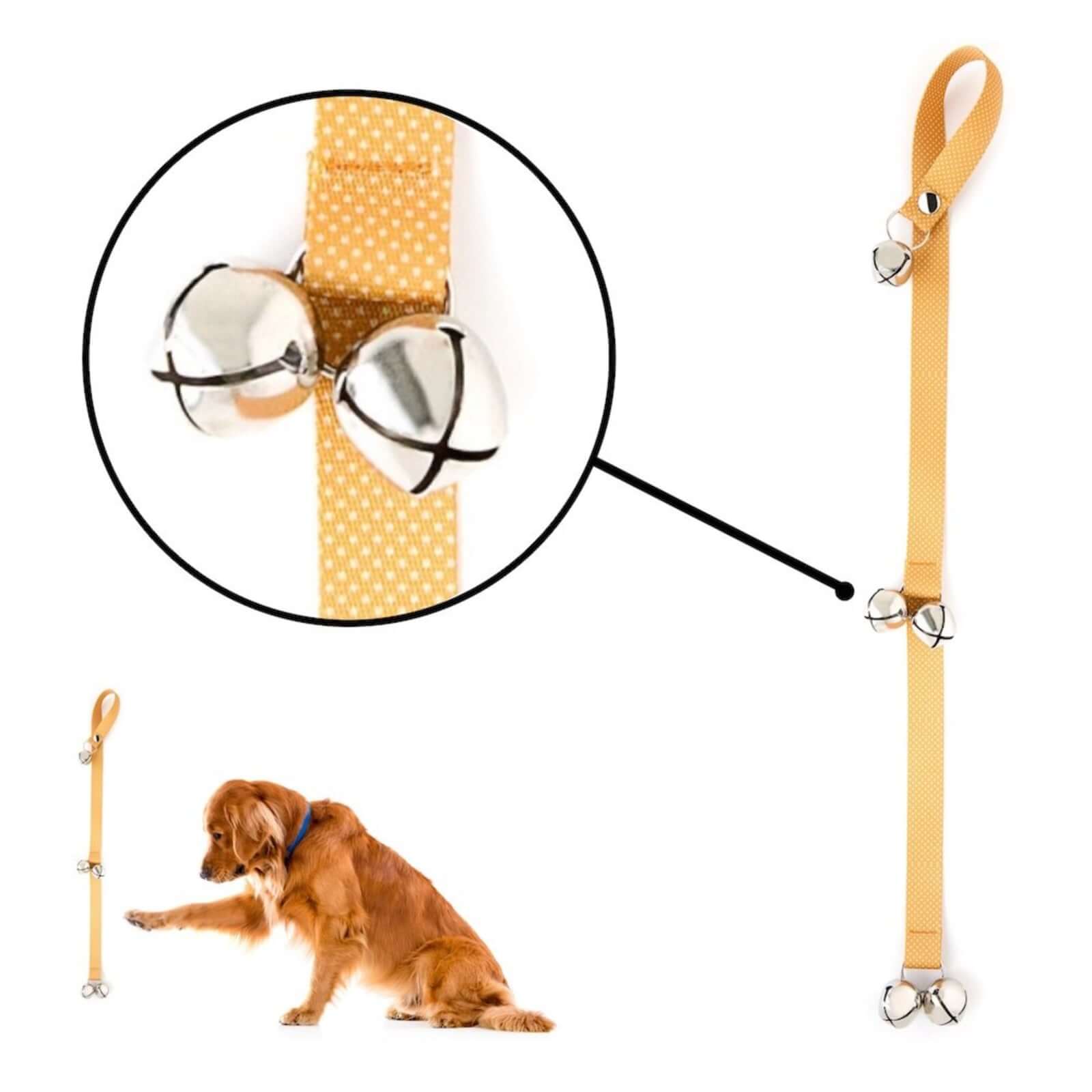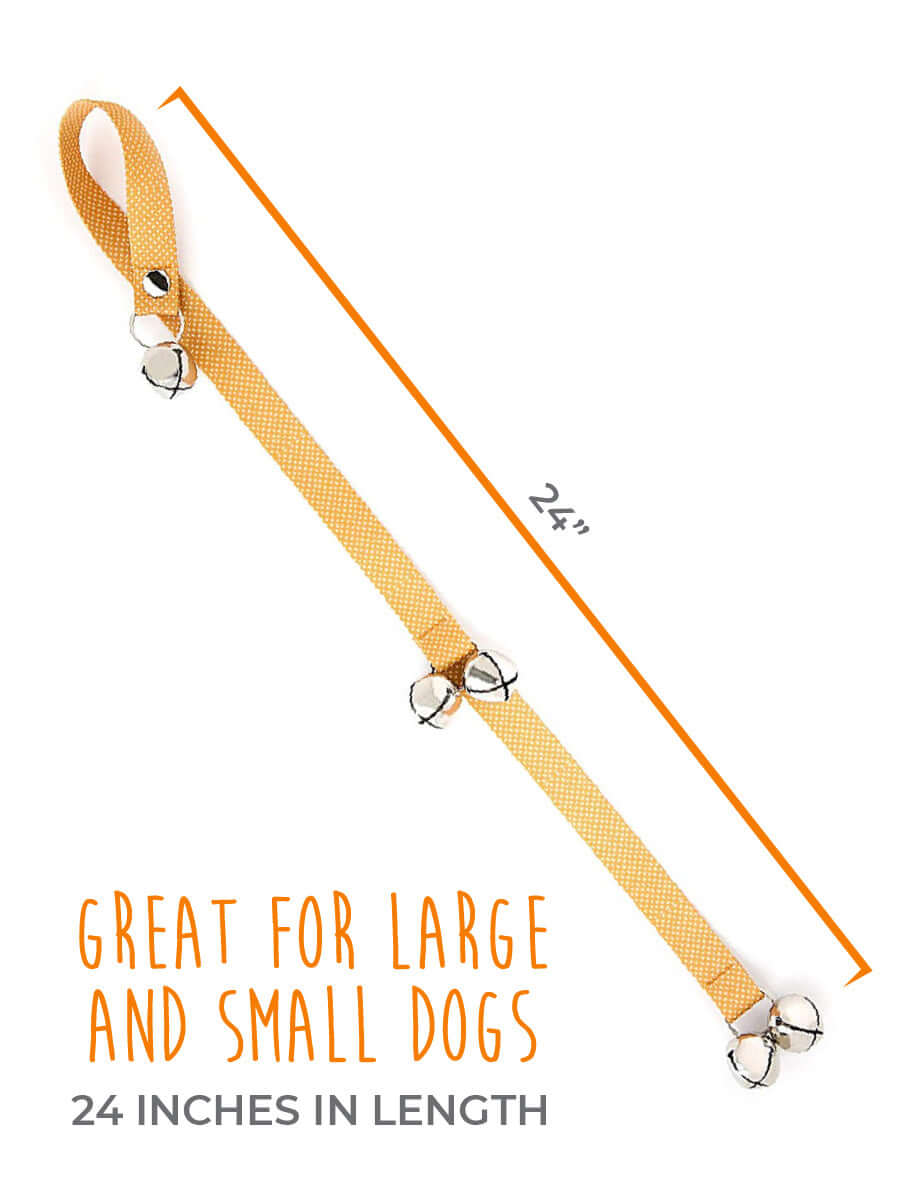 Tinkle Bells 2.0 (Dog Potty Bell)
Tinkle Bells 2.0 (Dog Potty Bell)
INTRODUCING... Mighty Paw Tinkle Bells 2.0! Yes, it's the same great product, now available in 4 stylish fabric patterns.
SCRATCHING, BARKING, AND WHINING? Is this what you associate with potty time? Well ... Mighty Paw Tinkle Bells 2.0 are the solution to all of your dog potty training problems!
THE PERFECT DOGGY BELL... Don't settle for dog bells that sound like cheap plastic. Our bells are specifically constructed with sound quality and durability in mind.
WHAT MAKES US DIFFERENT?
We use large thick-walled jingle bells that are constructed from an optimal blend of metals that not only sound great, but are strong enough to resist stress from the most playful dogs.
HOW CAN I TRAIN MY DOG? It's easy! Included with your purchase is our secret 3-step formula that is simple and effective for dogs of all ages.
PRODUCT DIMENSION: 24" x 1"