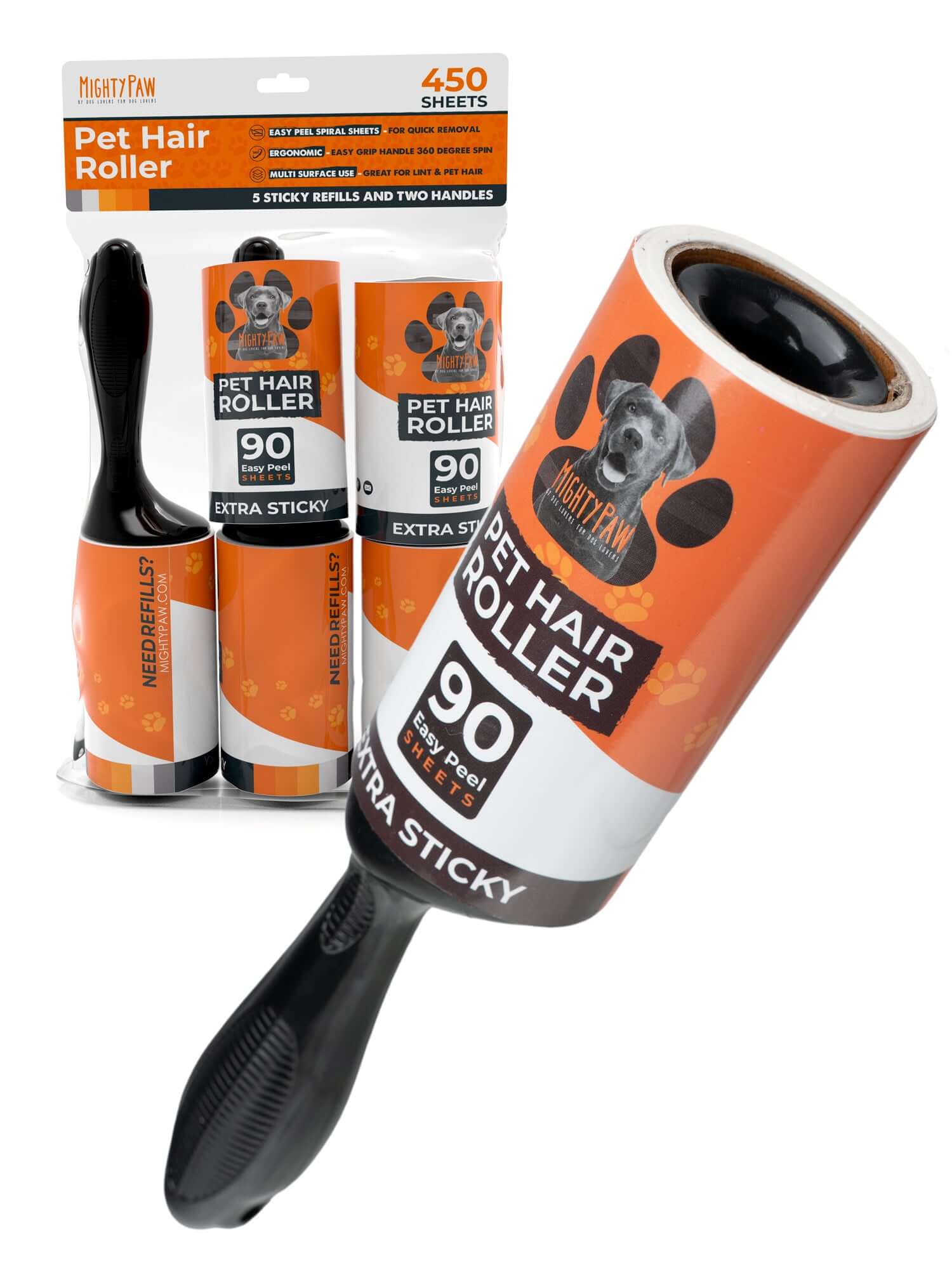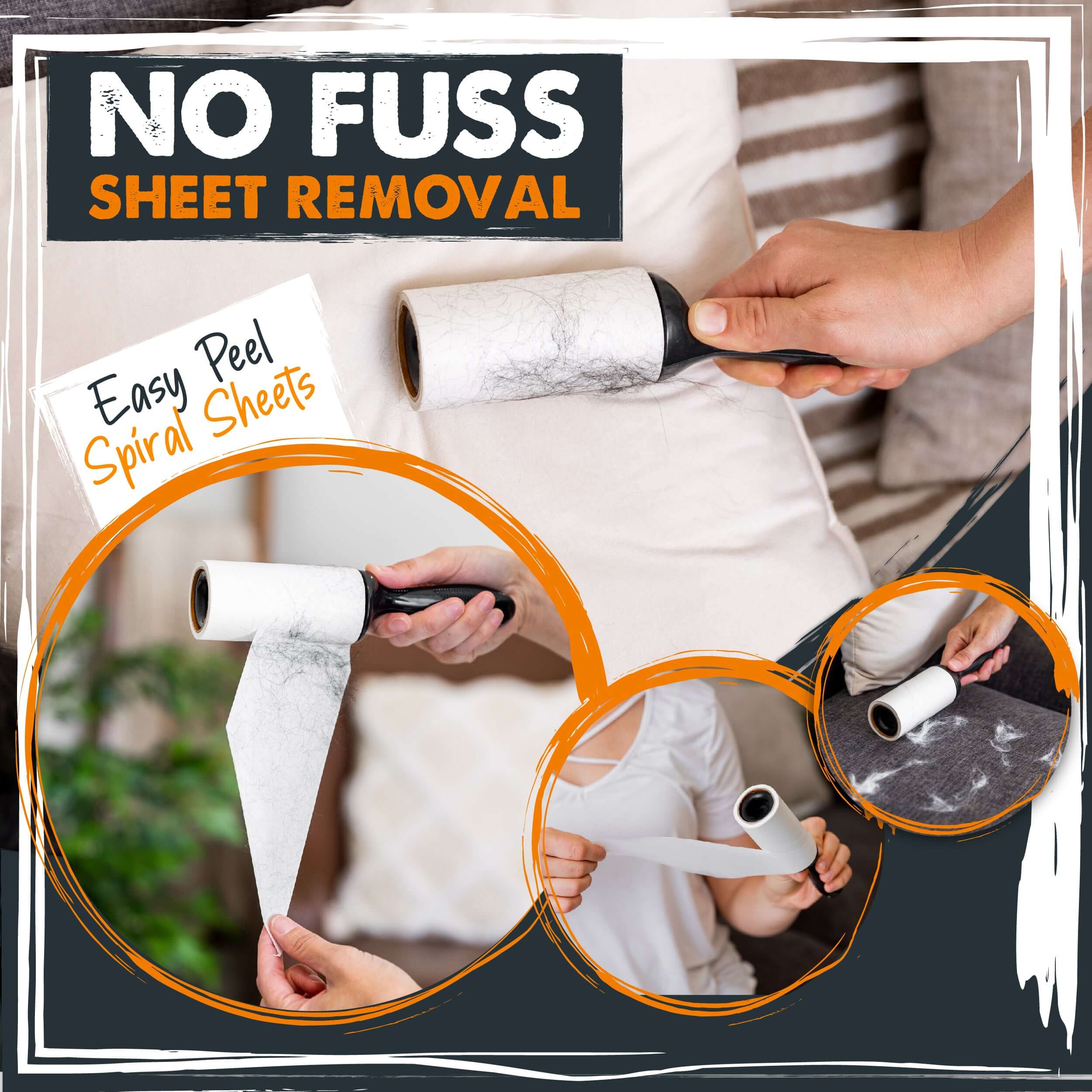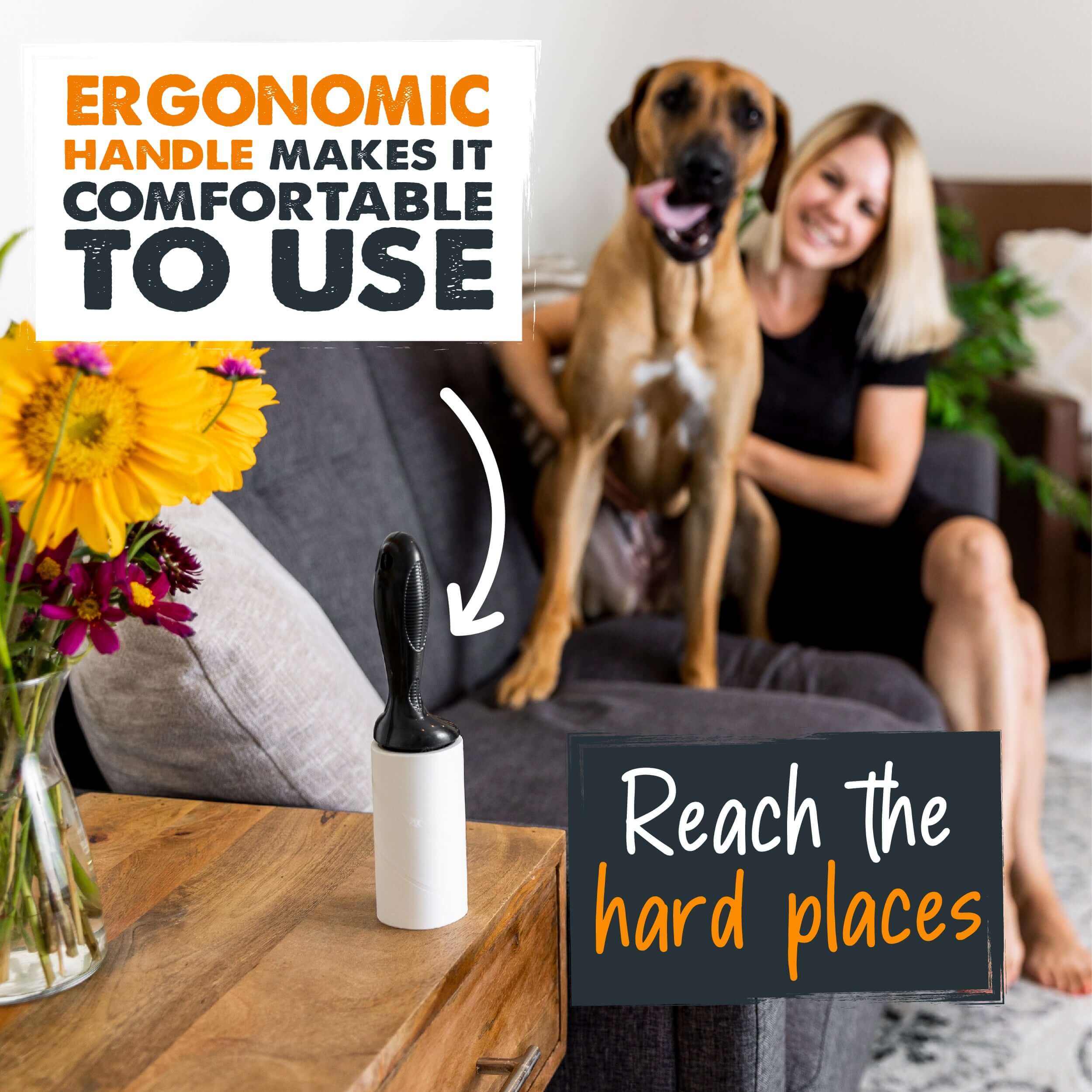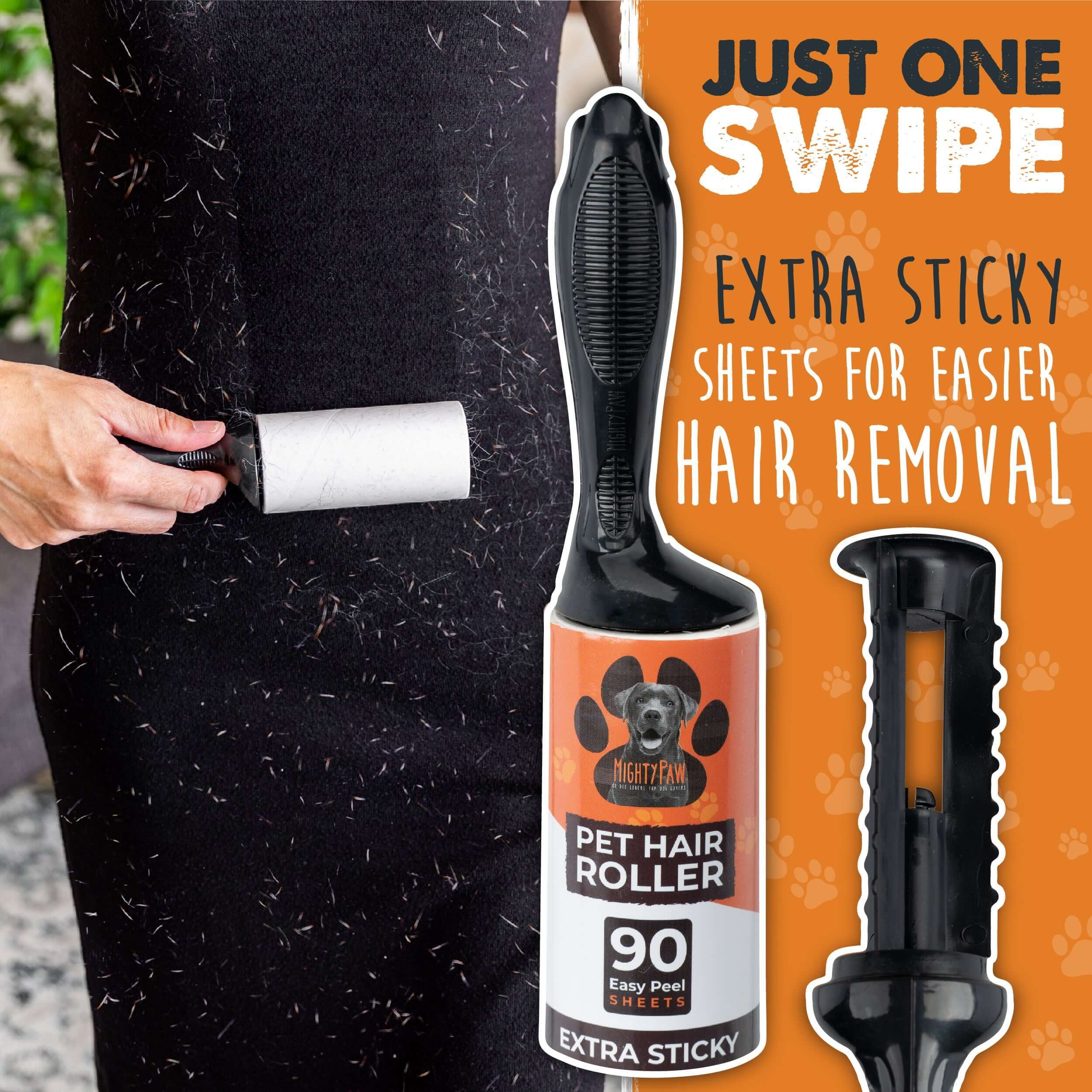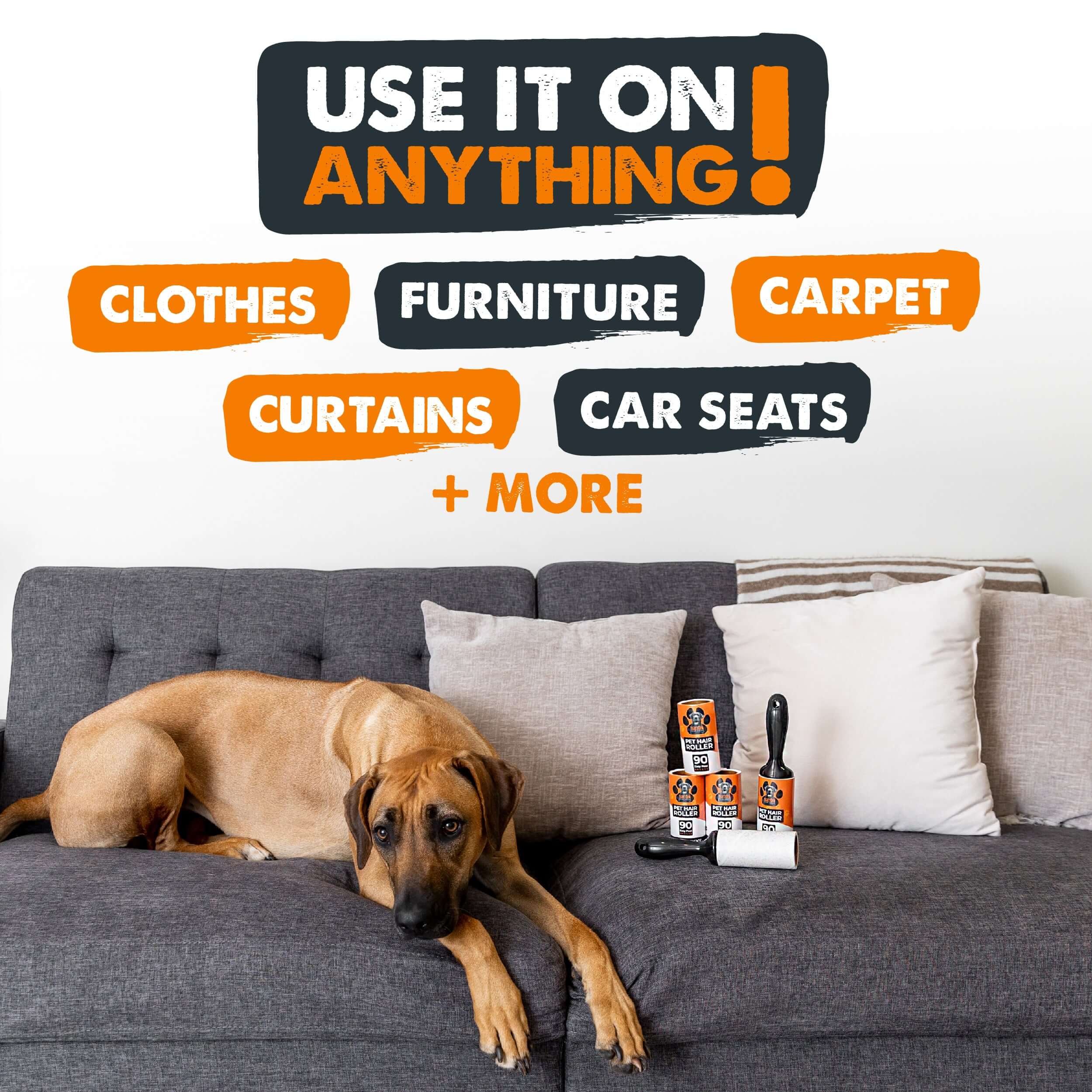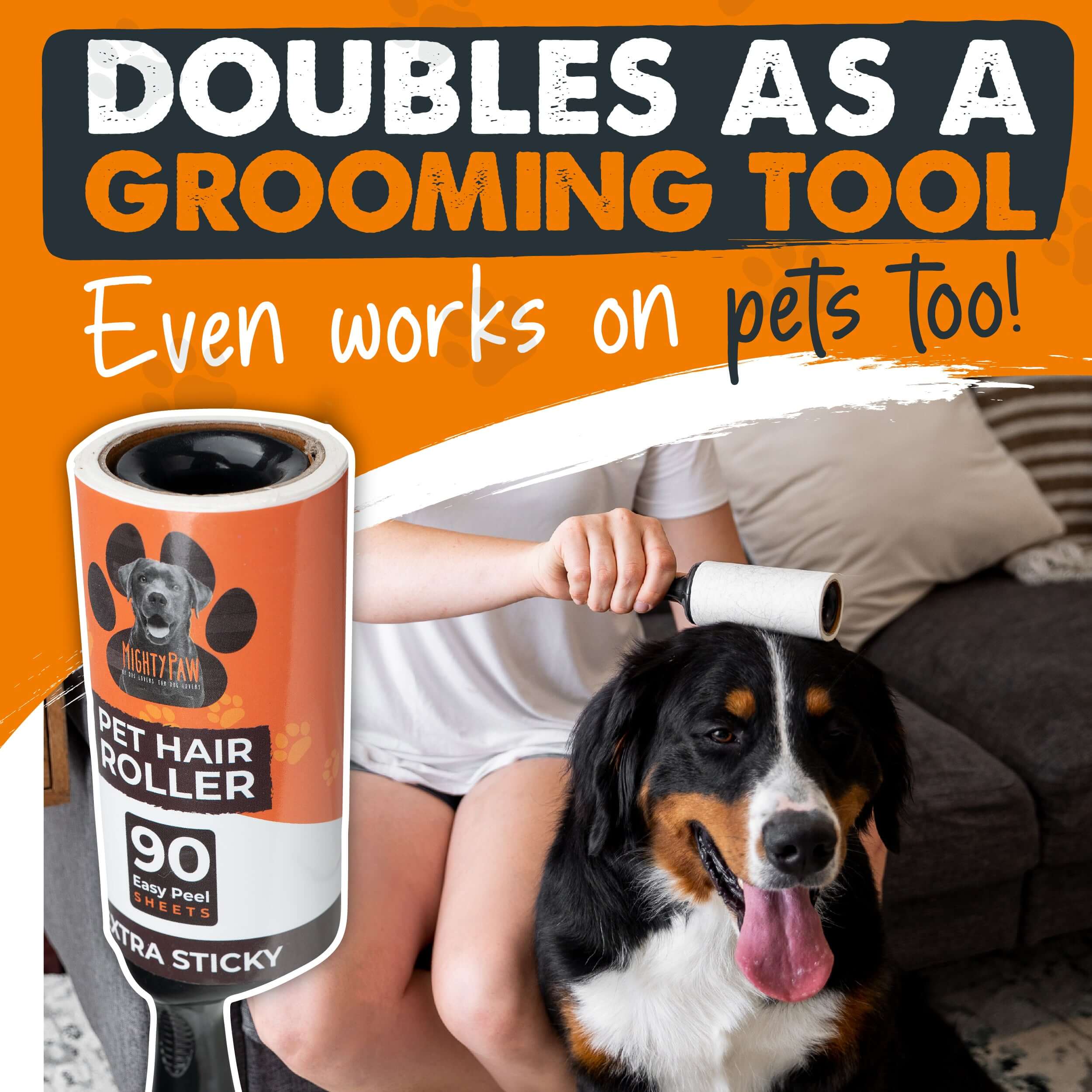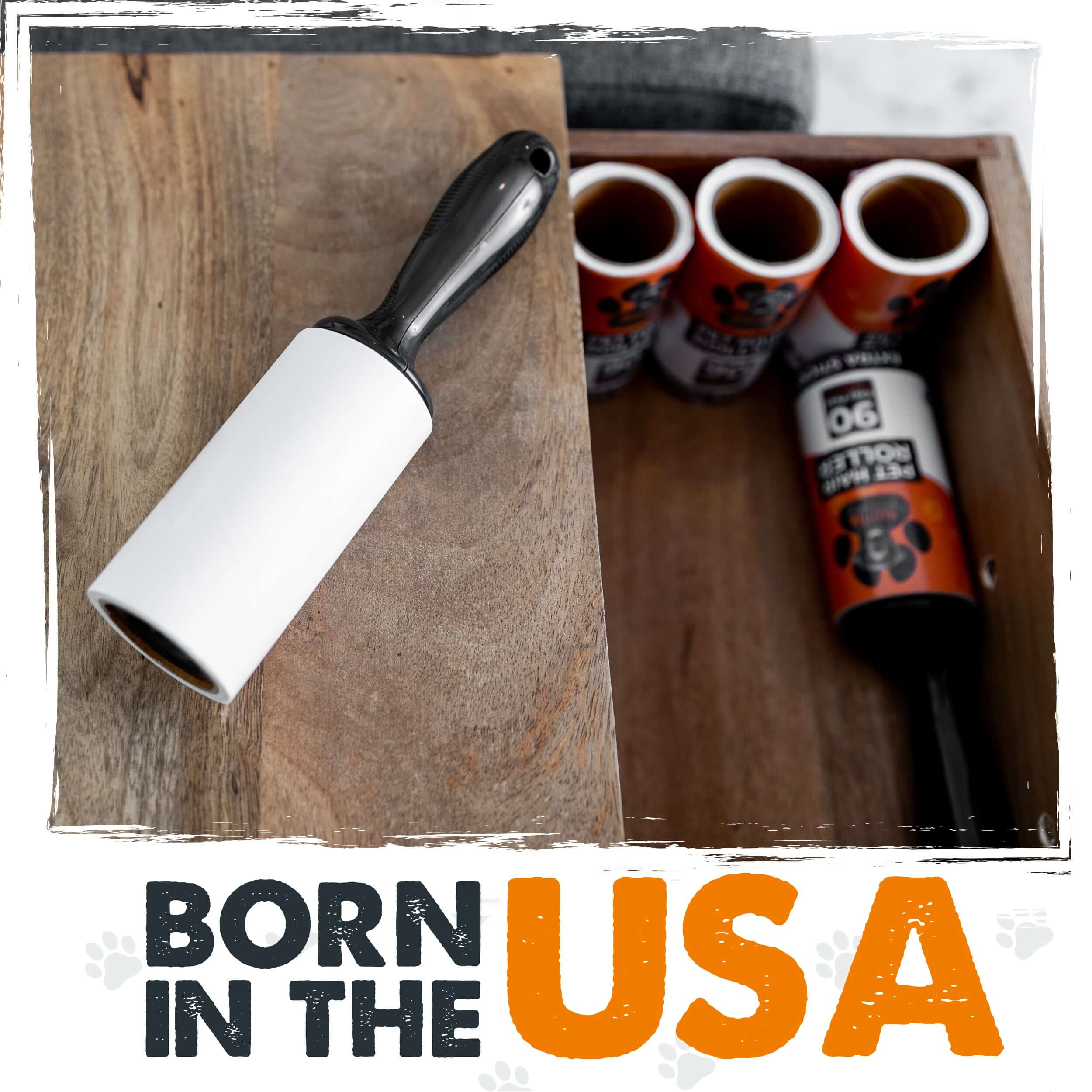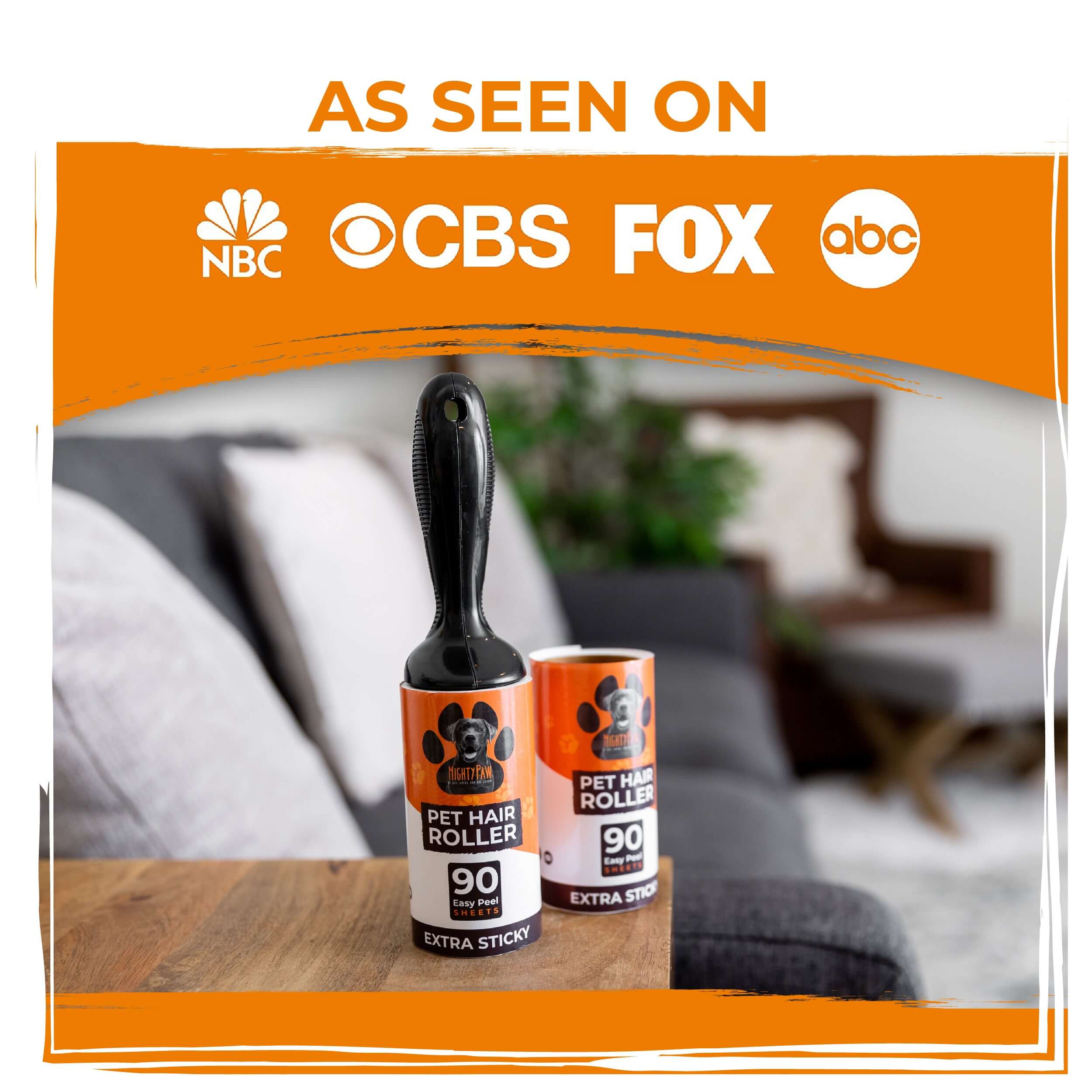 Mighty Paw Pet Hair Roller 
Mighty Paw's Pet Hair Roller makes it a breeze to easily and quickly remove pet hair, fur, lint and dust thanks to its 360° extra sticky reach. Use it at home, in the office and on the road for your clothing, (pet) beds, couches, chairs, curtains, rugs, lampshades, keyboards and car seats. You can even use it on your pets!
We designed our lint roller with extra sticky, easy peel sheets. To reveal a fresh sticky sheet, locate its top corner and gently peel it back all the way. Once you've used the last sheet, pull the roll off the handle and replace it with a fresh one. To store it, simply hang it on the wall using its convenient handle grip hole design.
Our pet hair roller comes with 2 handles so you can keep one roller at home and one in your car or office. It also includes 5 sticky refills that feature 90 spiral sheets each. That's a total of 450 sheets, which means you won't run out of sticky sheets anytime soon!
Last but not least, the Mighty Paw Pet Hair Roller is made with BPA-free polypropylene ergonomic plastic handles, which means they're free of harmful toxins and completely safe and comfortable to hold and use!
Removes pet hair, fur, lint and dust

Works on furniture, clothing and car seats

360° spin

5 extra sticky refills

Easy to use and peel back

90 easy peel spiral sheets per refill

450 sheets total

Long usage

2 ergonomic handles

Comfortable grip

BPA-free polypropylene plastic

Free of harmful toxins

Safe material

Handle grip hole design

Easy to hang