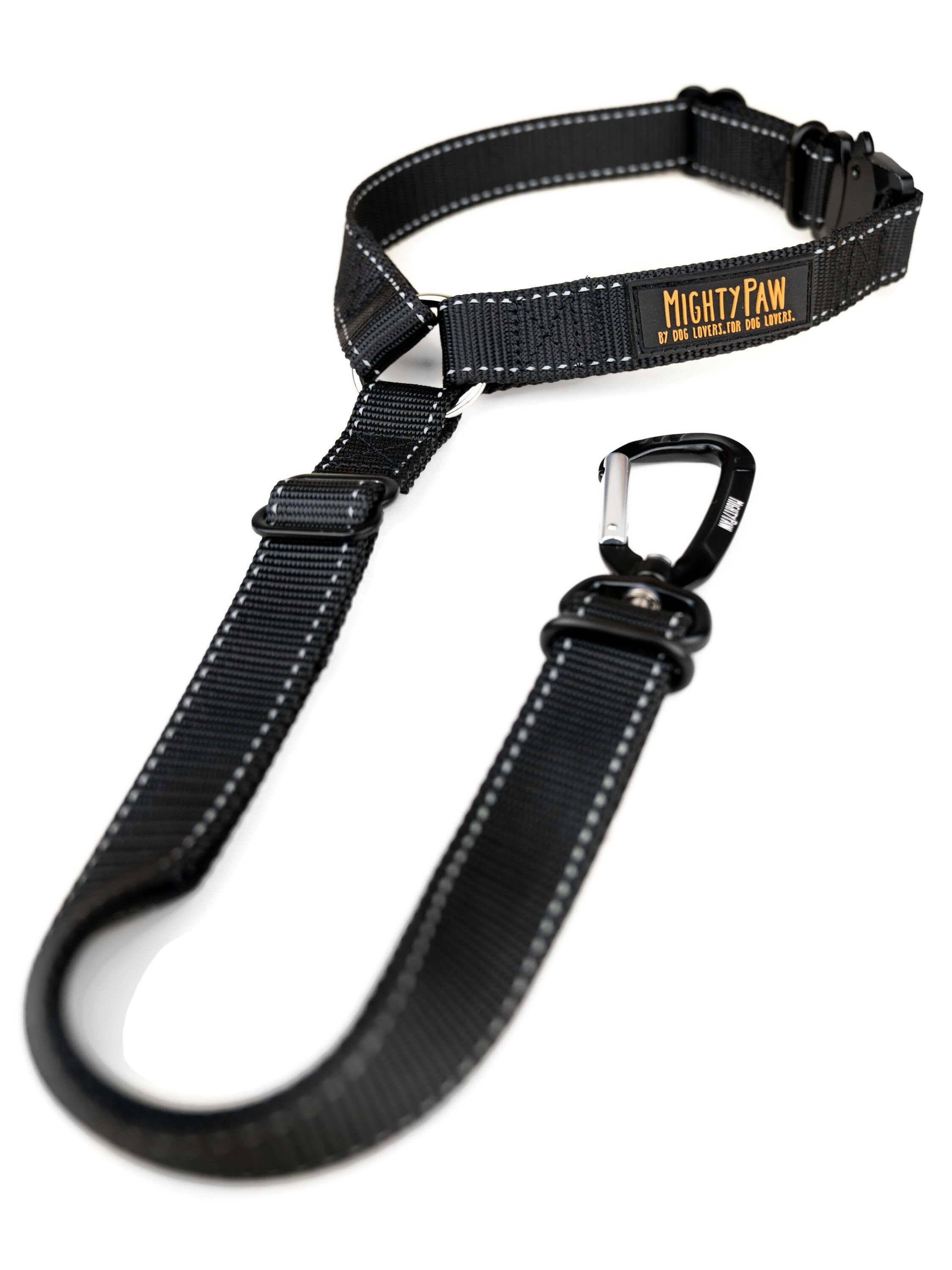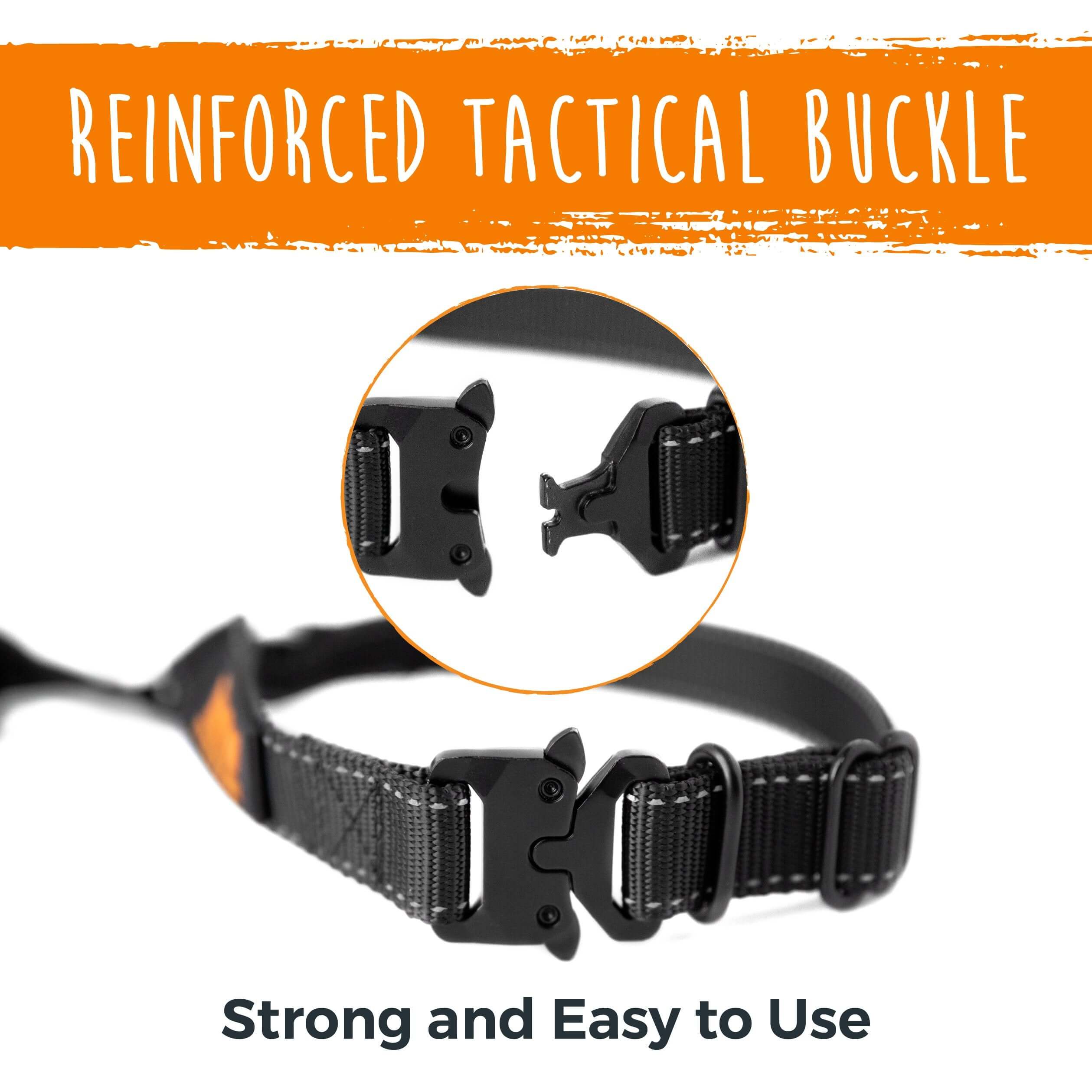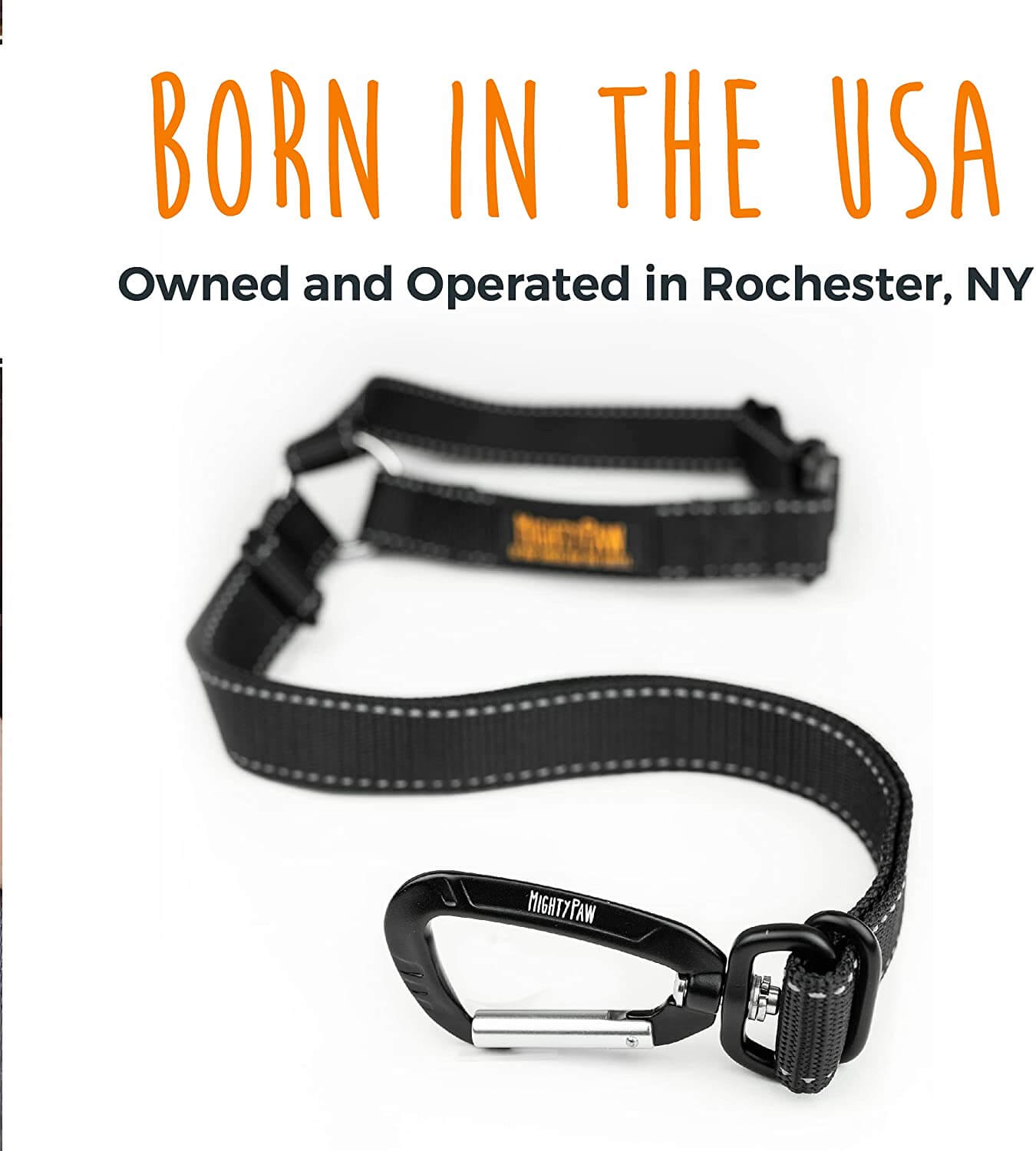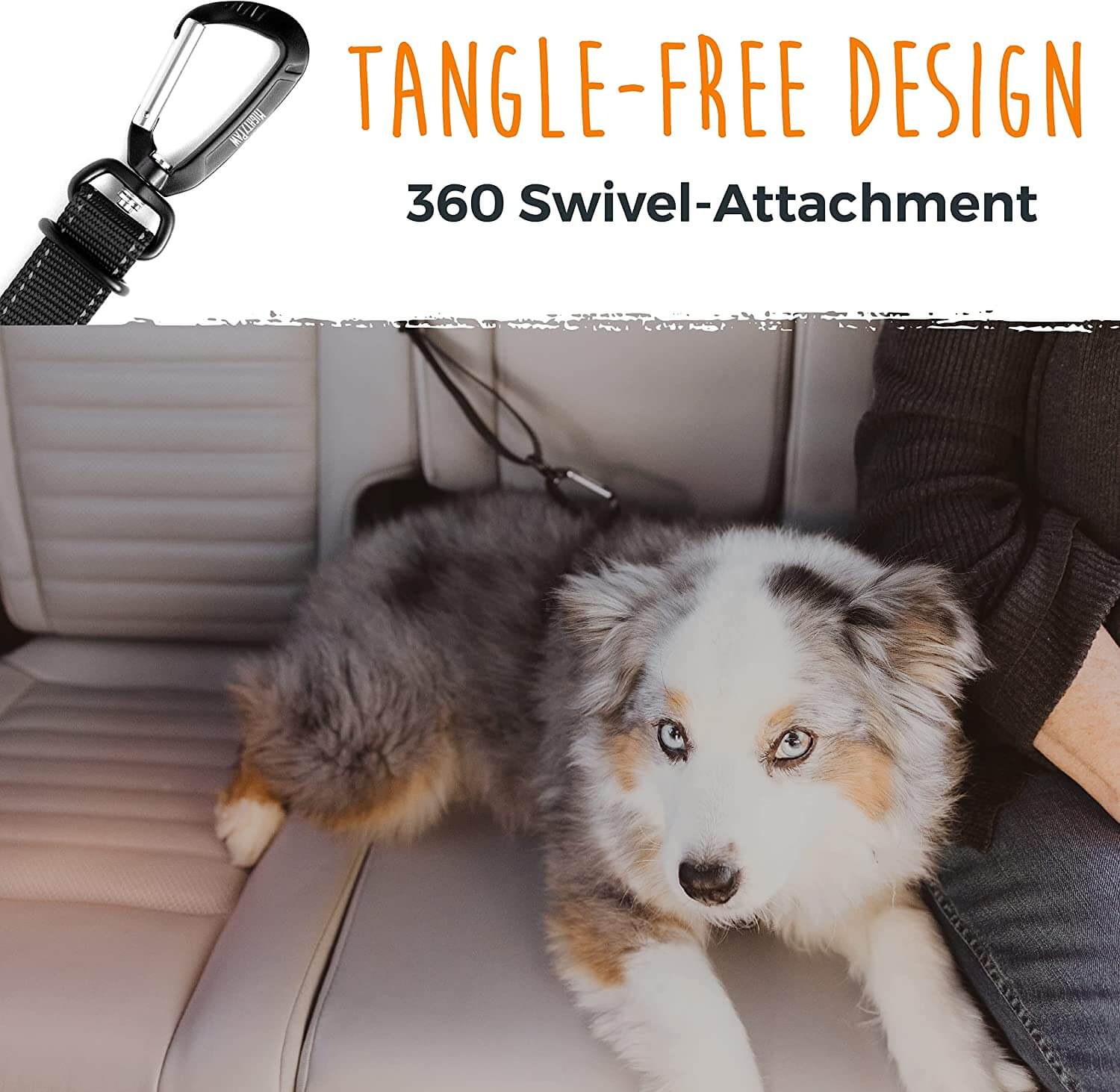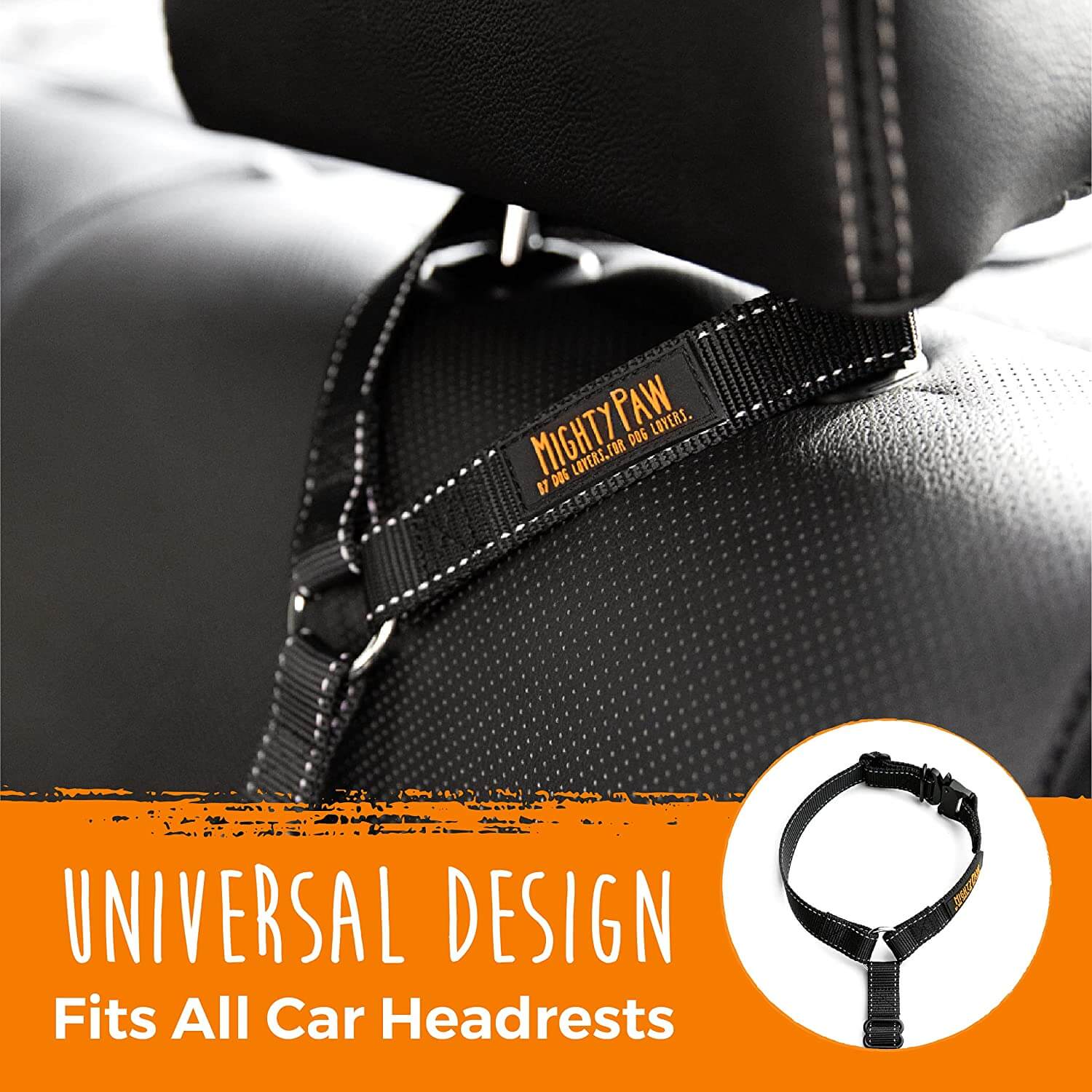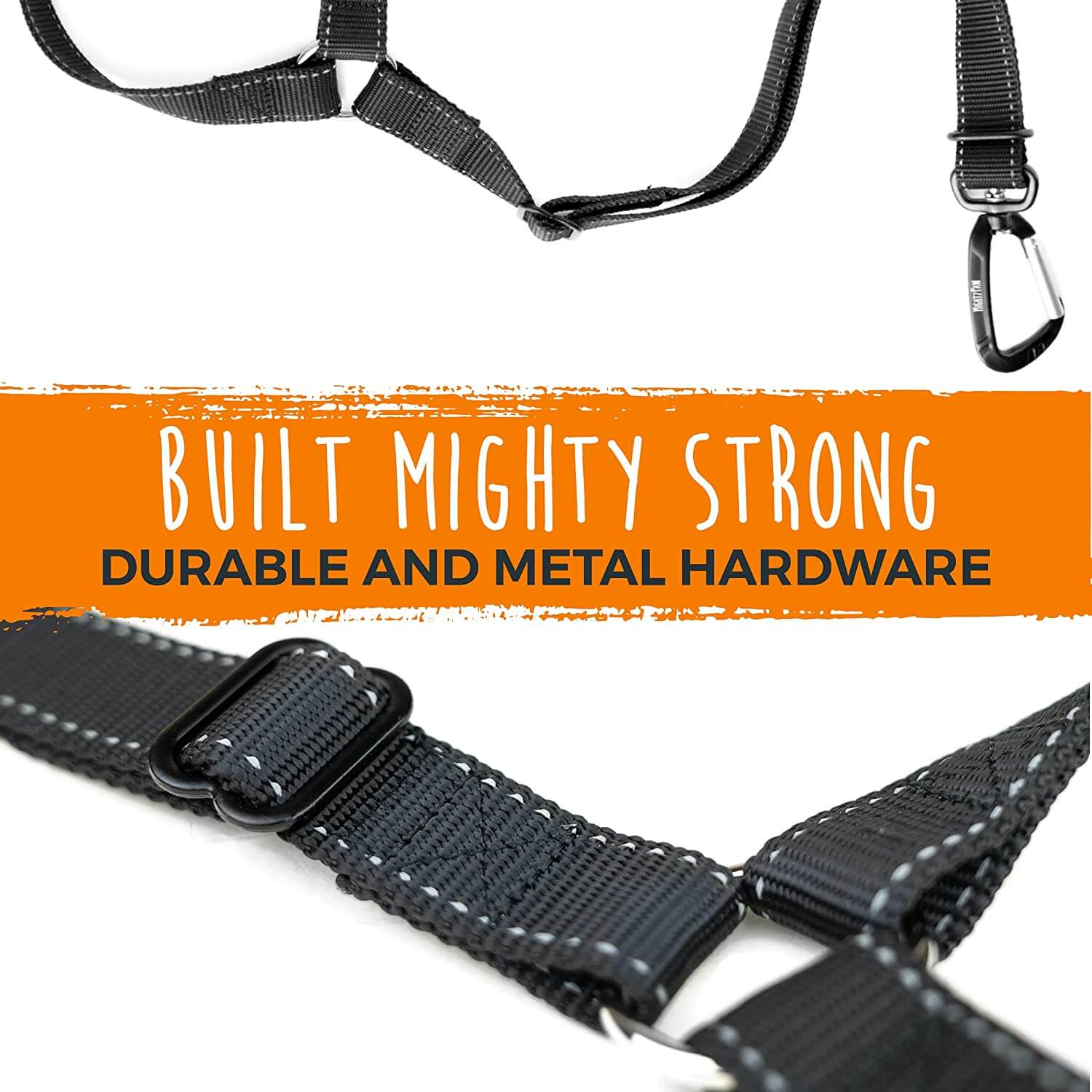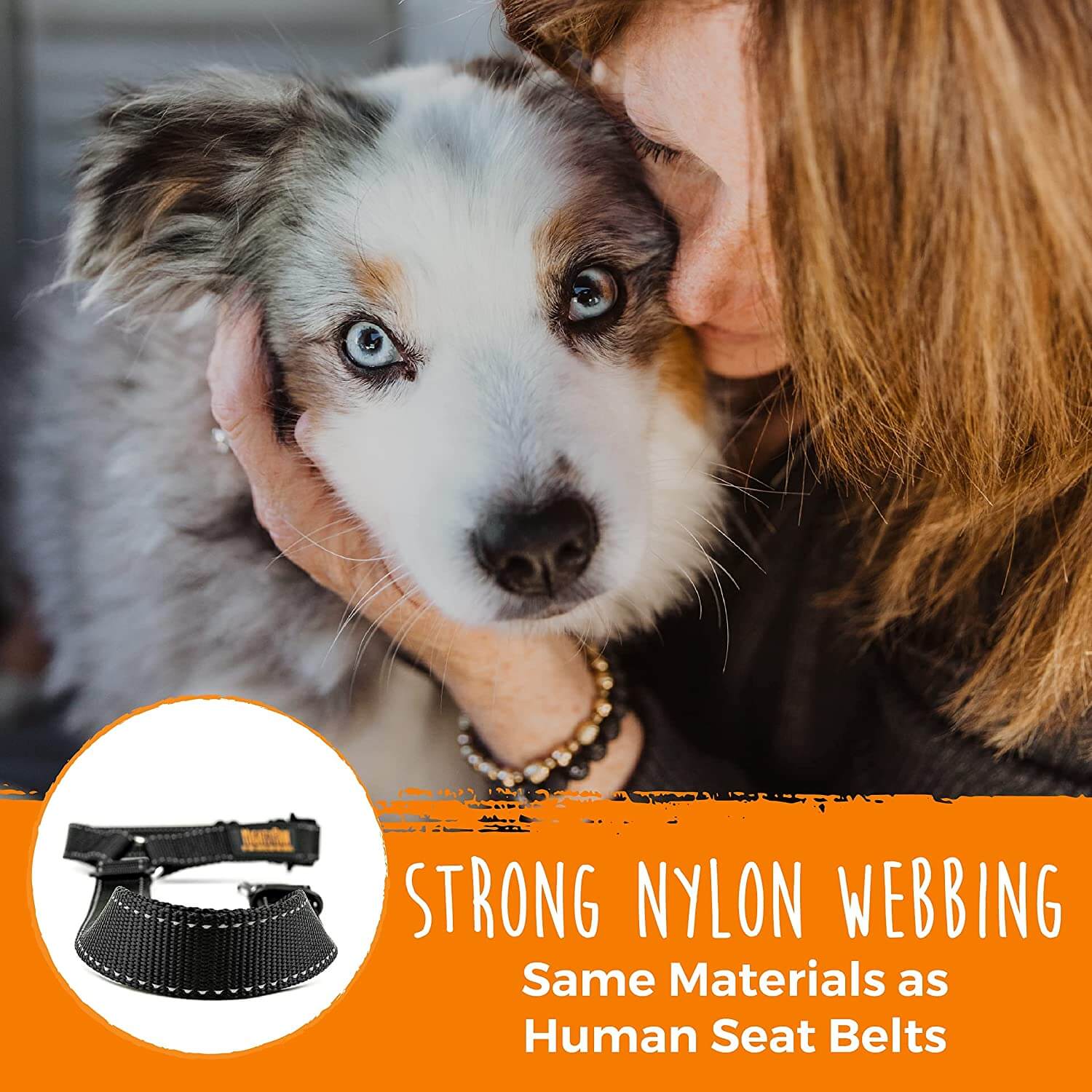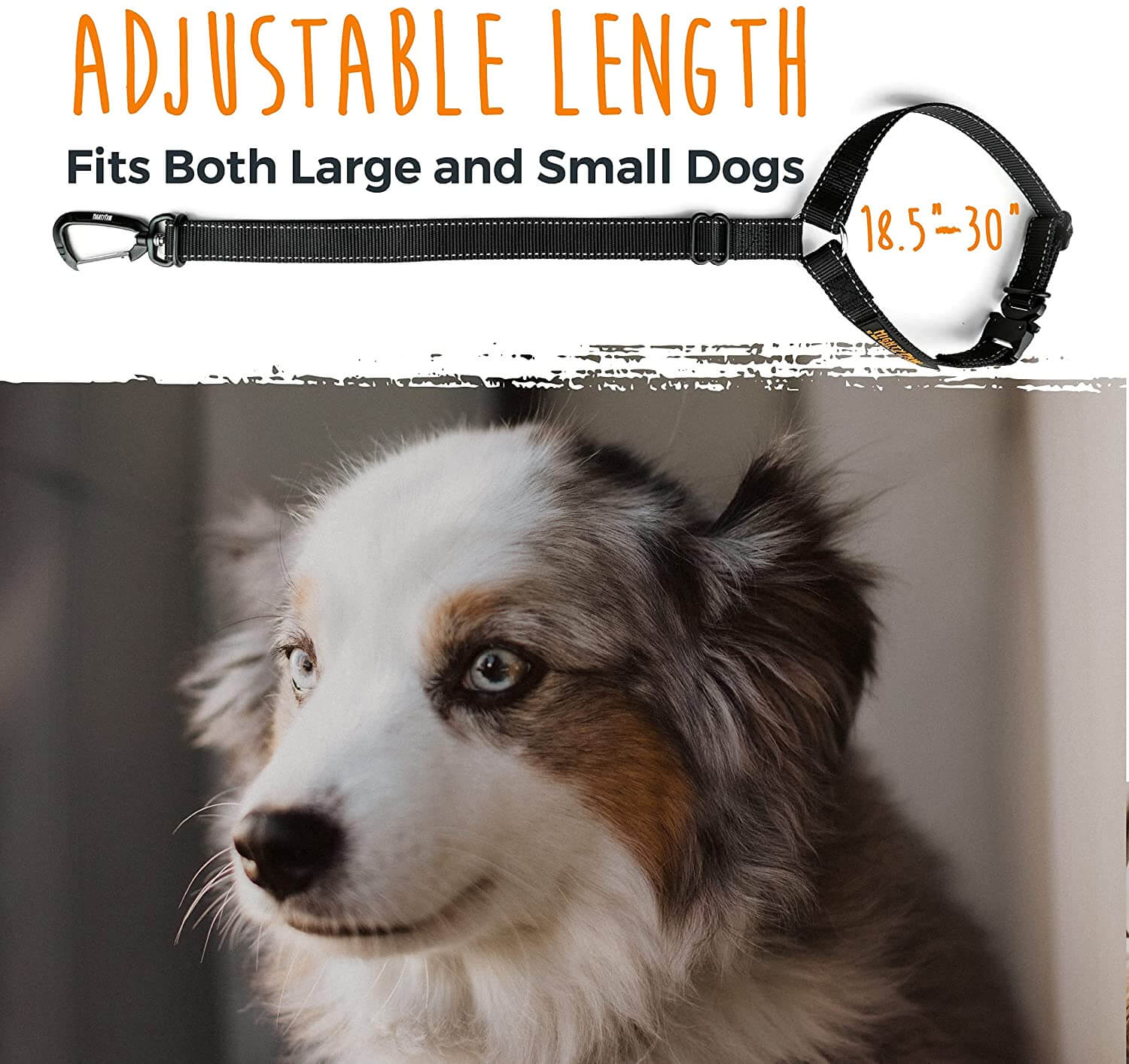 HEADREST DOG SEAT BELT
DRIVE WITH LESS STRESS & MORE SAFETY: The Mighty Paw Car Headrest Dog Seat Belt is the perfect solution for keeping both you and your pup safe while driving. Take the stress out of traveling knowing your dog is safely secured and still has enough room to move.

UNIVERSAL DESIGN FITS ALL VEHICLES: Our dog seat belt is universal and fits over any vehicle's headrest. You can easily change it between cars to take your dog anywhere you need to go. For your pets' safety, please do not use a standard collar! Safety regulations recommend using an approved vehicle harness.

ADJUSTABLE LENGTH FOR LARGE & SMALL DOGS: The Mighty Paw Headrest Seat Belt fits all dogs both large and small. The length adjusts between 18.5" and 30" allowing you to choose a comfortable and safe length for your dog.

SERIOUSLY TOUGH ALL-METAL HARDWARE: We thought your pup should enjoy all the safety you do while riding in your car. That's why we designed our dog seat belt with a reinforced tactical buckle and all-metal hardware. The strap is 1" wide woven nylon - just like a normal human seatbelt!

BORN IN THE USA: Mighty Paw is a Family Owned business operating out of Rochester, NY. We're proud dog owners who build dog products and our dogs always come first in the design process.
Features:
 

The headrest seat belt adjusts from 18.5" to 30"

 

Reinforced tactical buckle and all-metal hardware

 

Made with durable, woven nylon

 

Harness attachment is an extra-strong climbers' carabiner

 

Force tested to 850 + lbs of force

 

1" wide nylon webbing

 

Black

 
Benefits:
 

Keeps you and your dog safe while driving

 

Adjusts to fit both large or small dogs

 

Universal design to fit any vehicle

 

Doubles as a leash

 

Simple and easy to install
Sizes:
1" wide nylon

Seat belt length adjusts from 18.5" to 30"




Fits all vehicle headrests
Color: