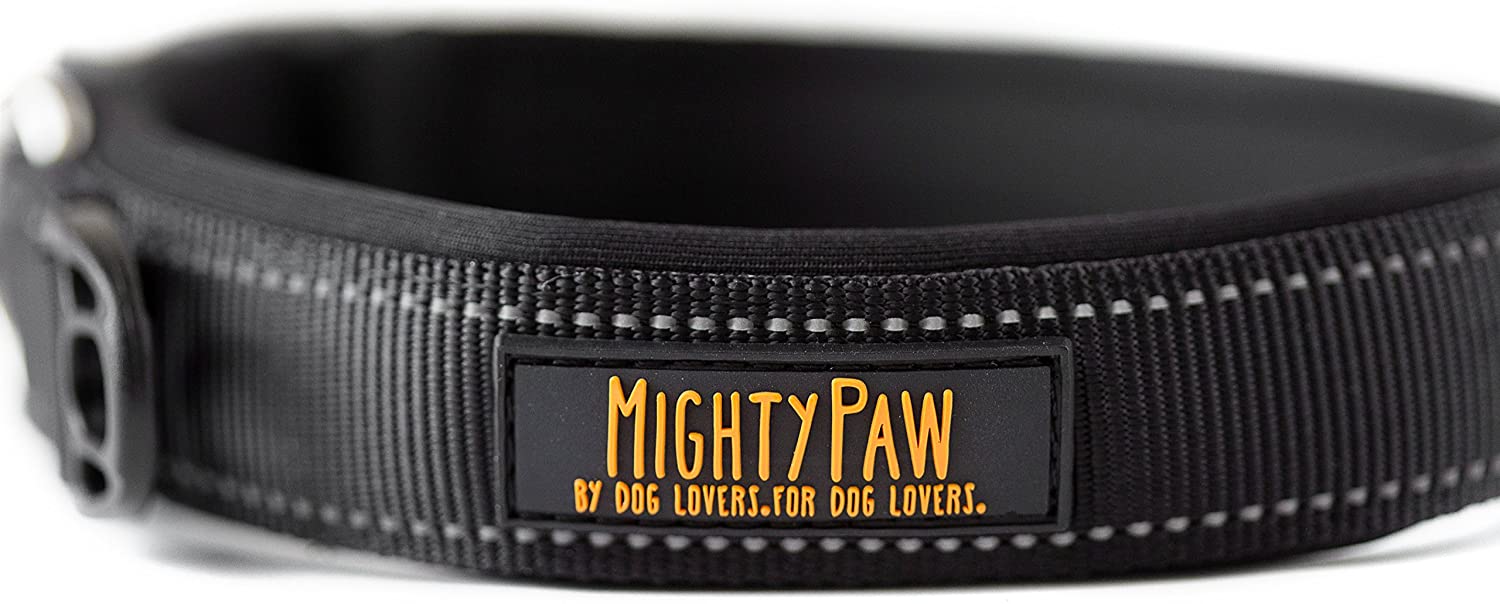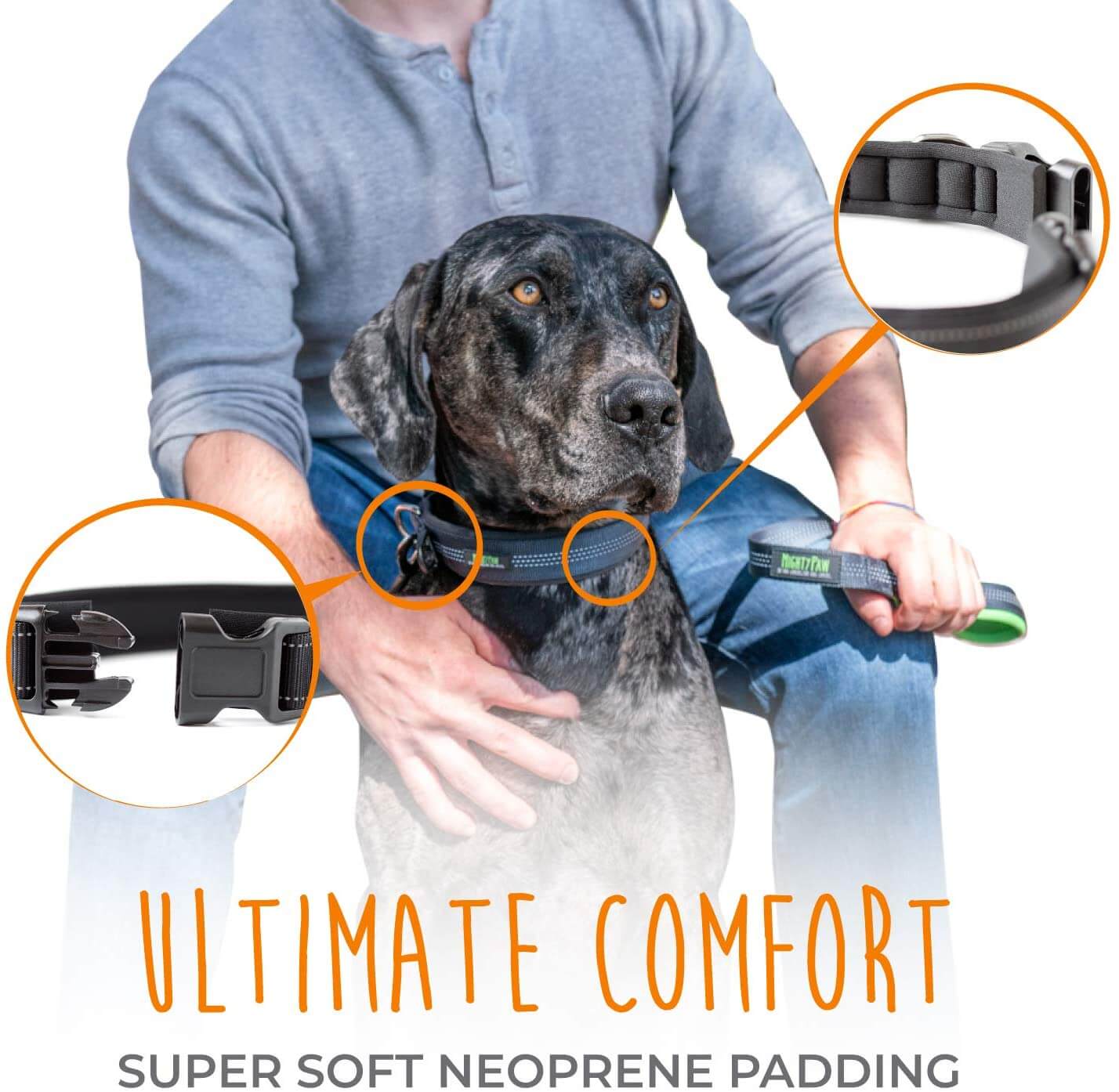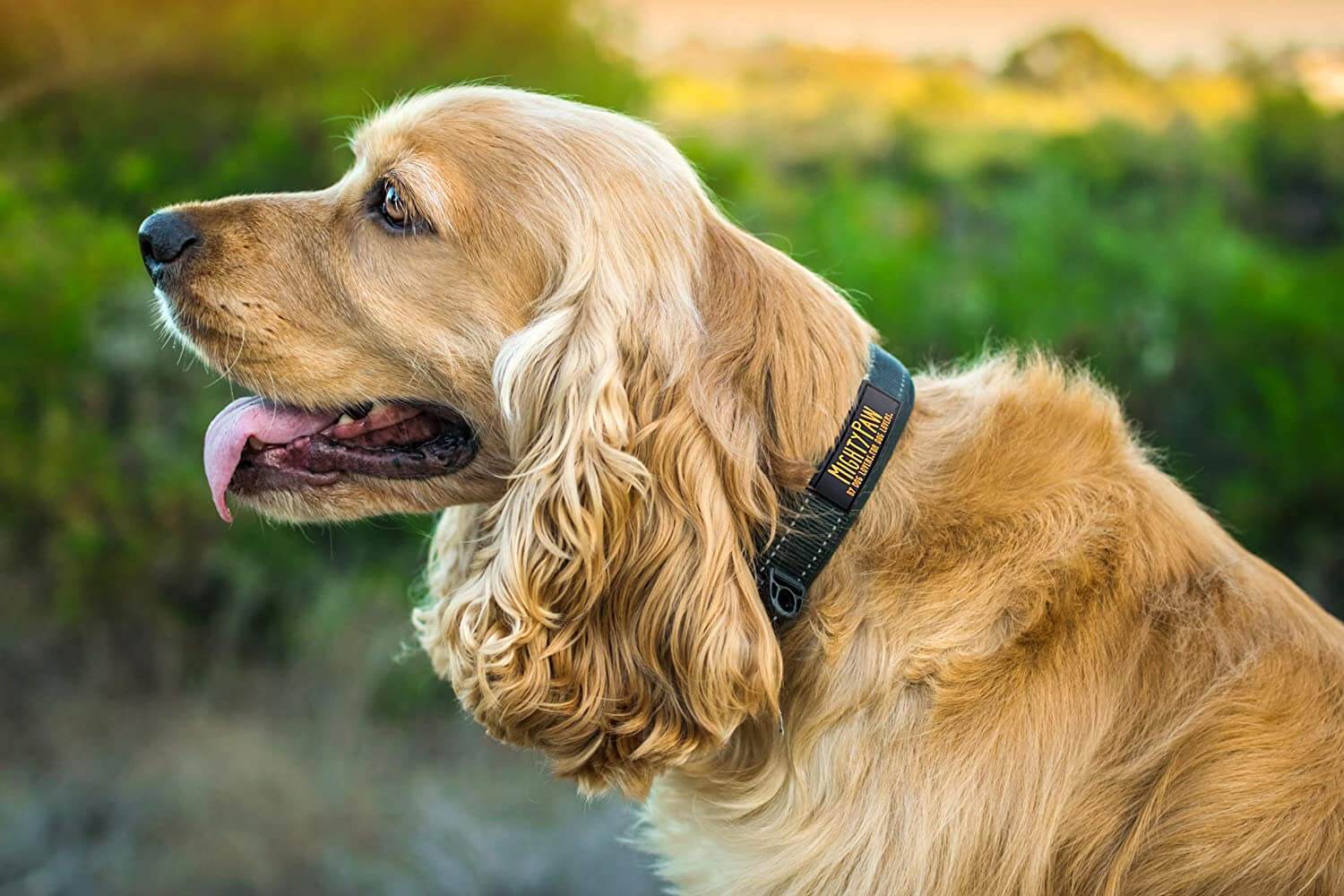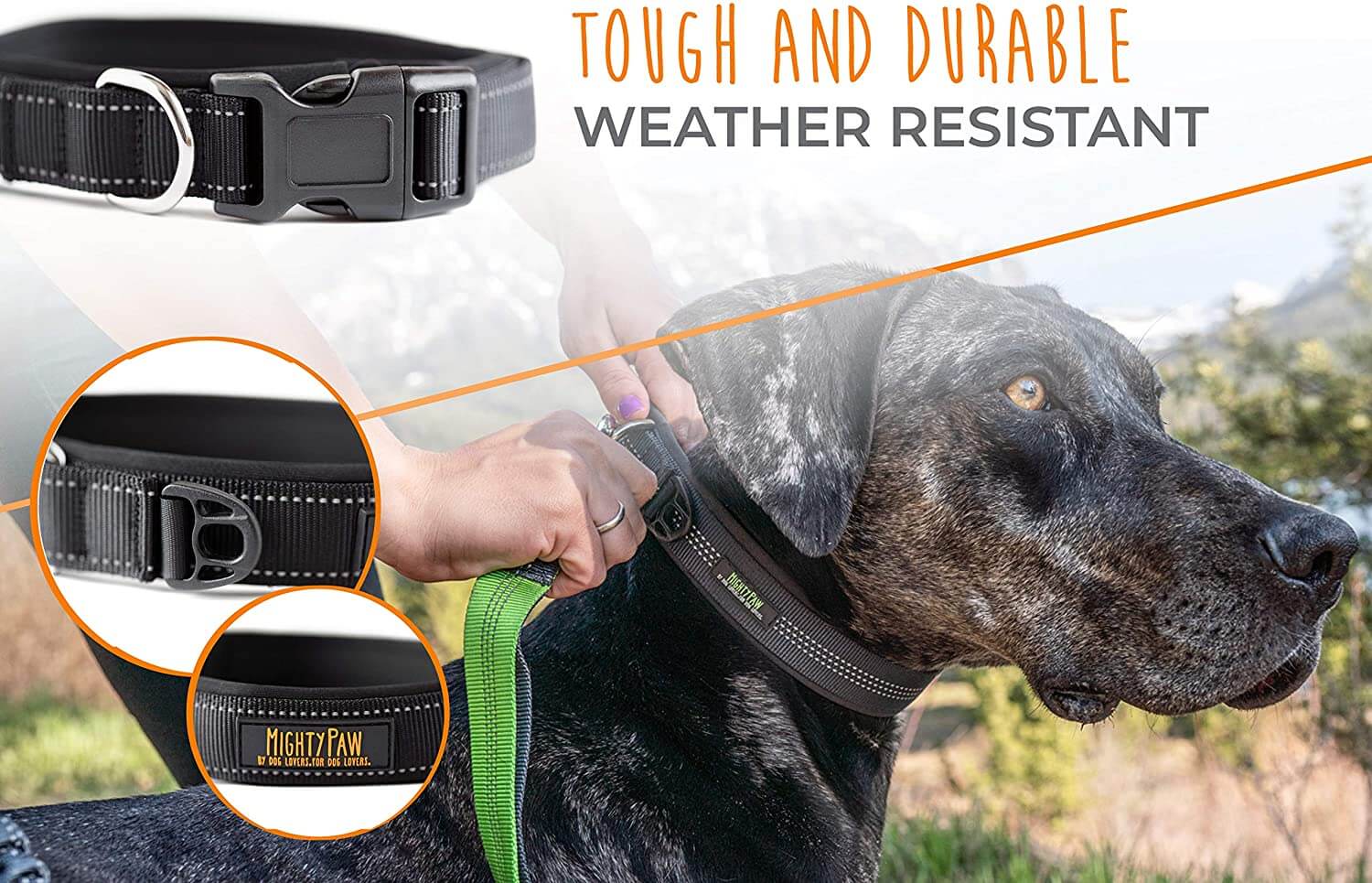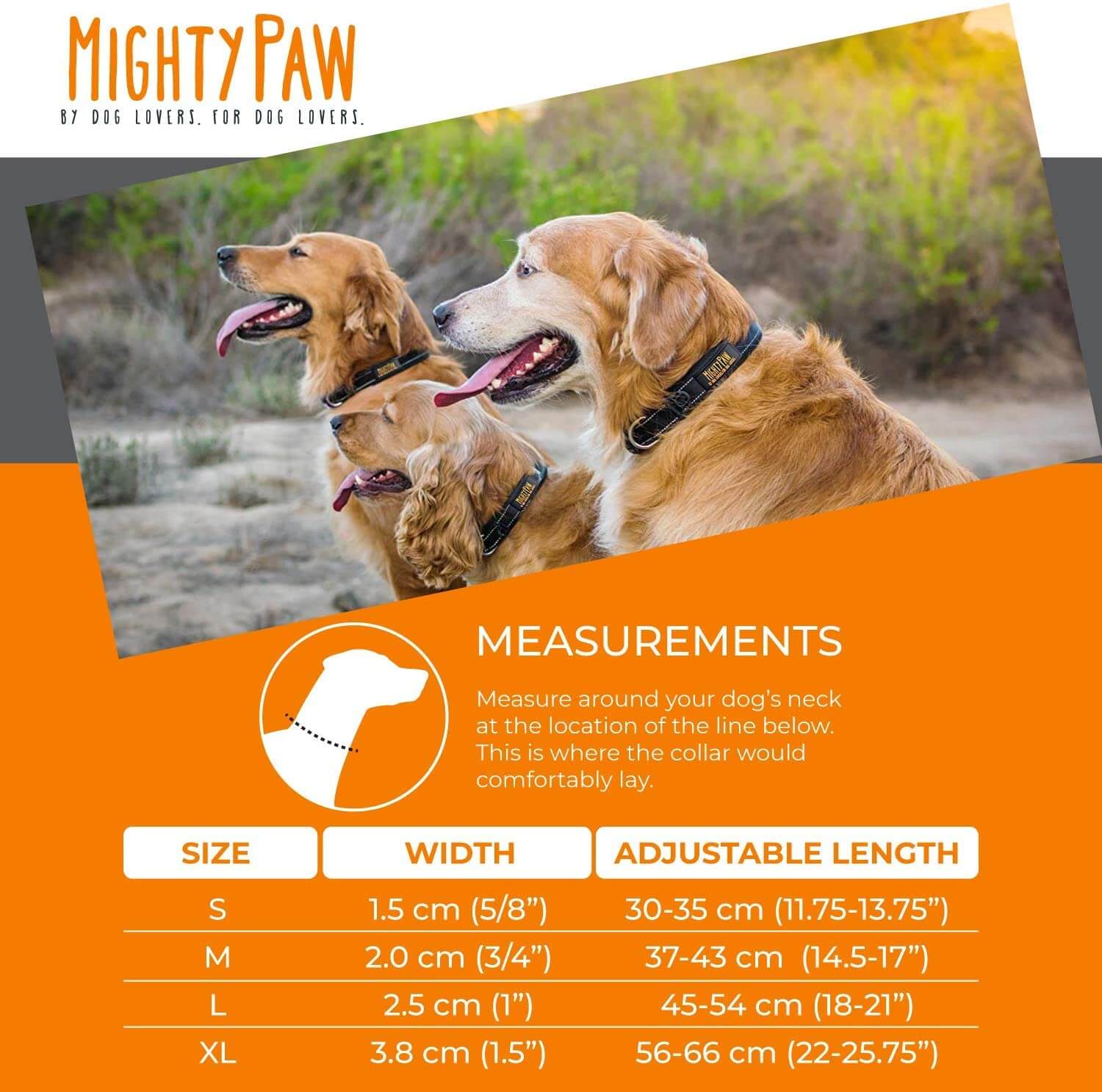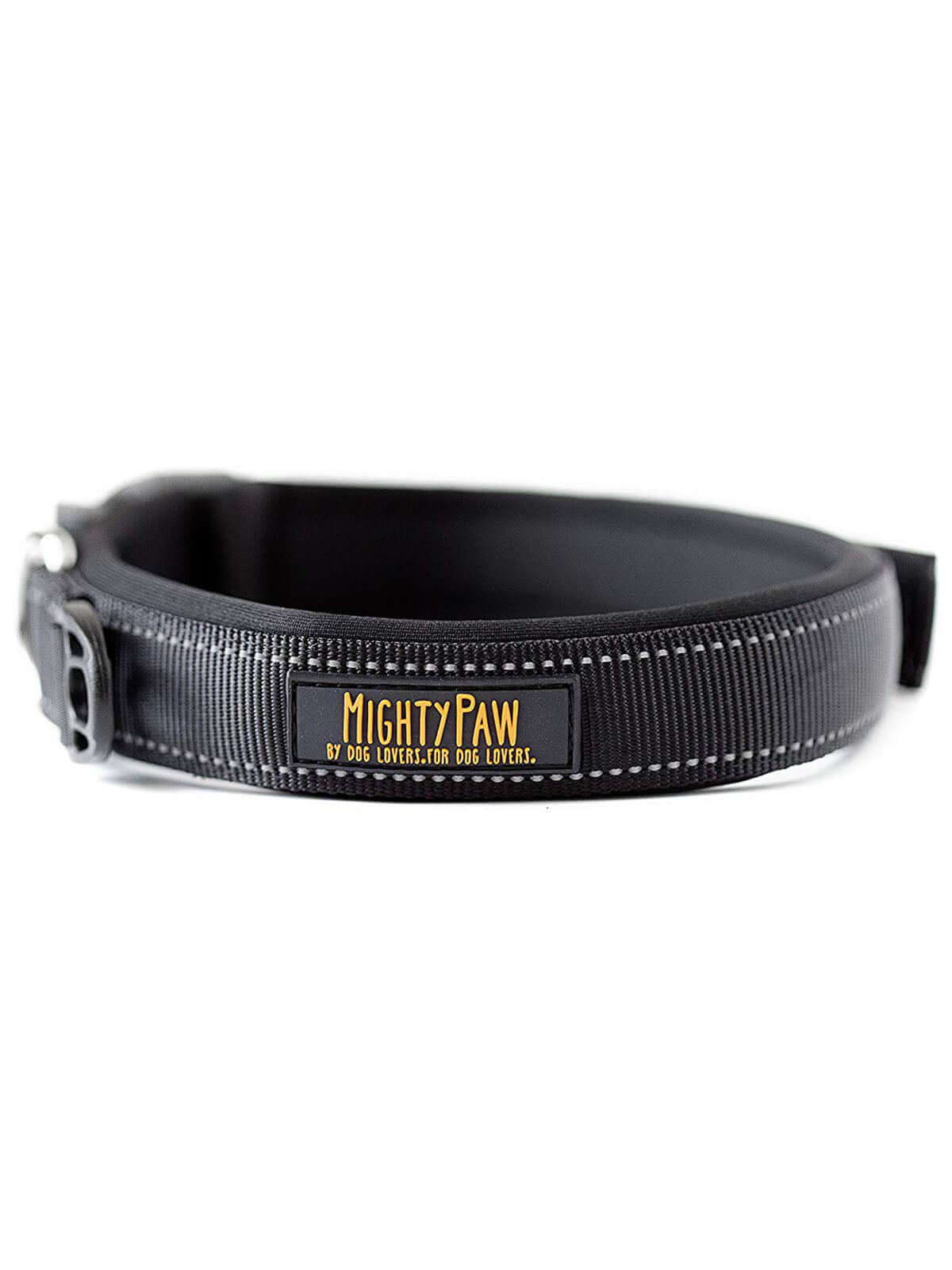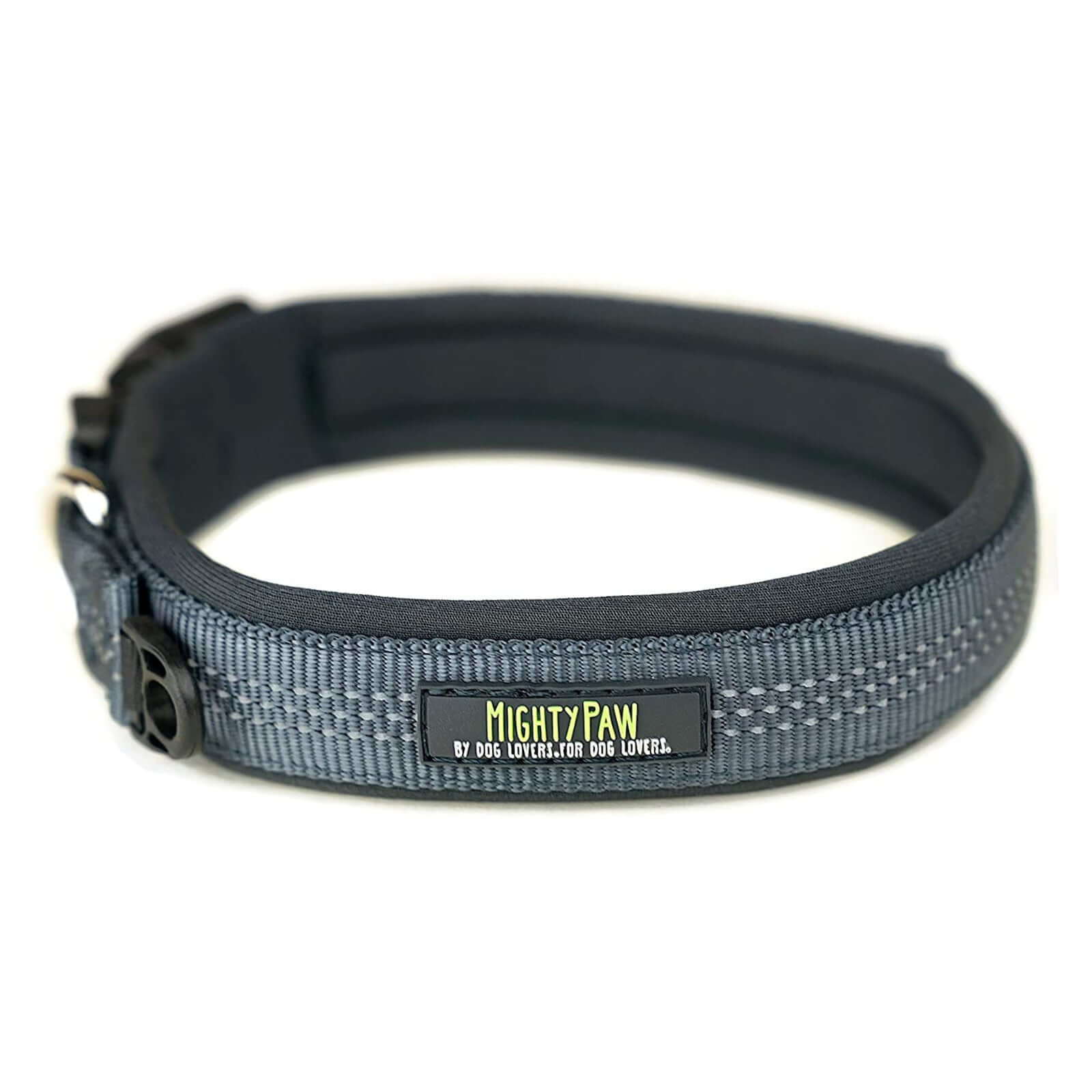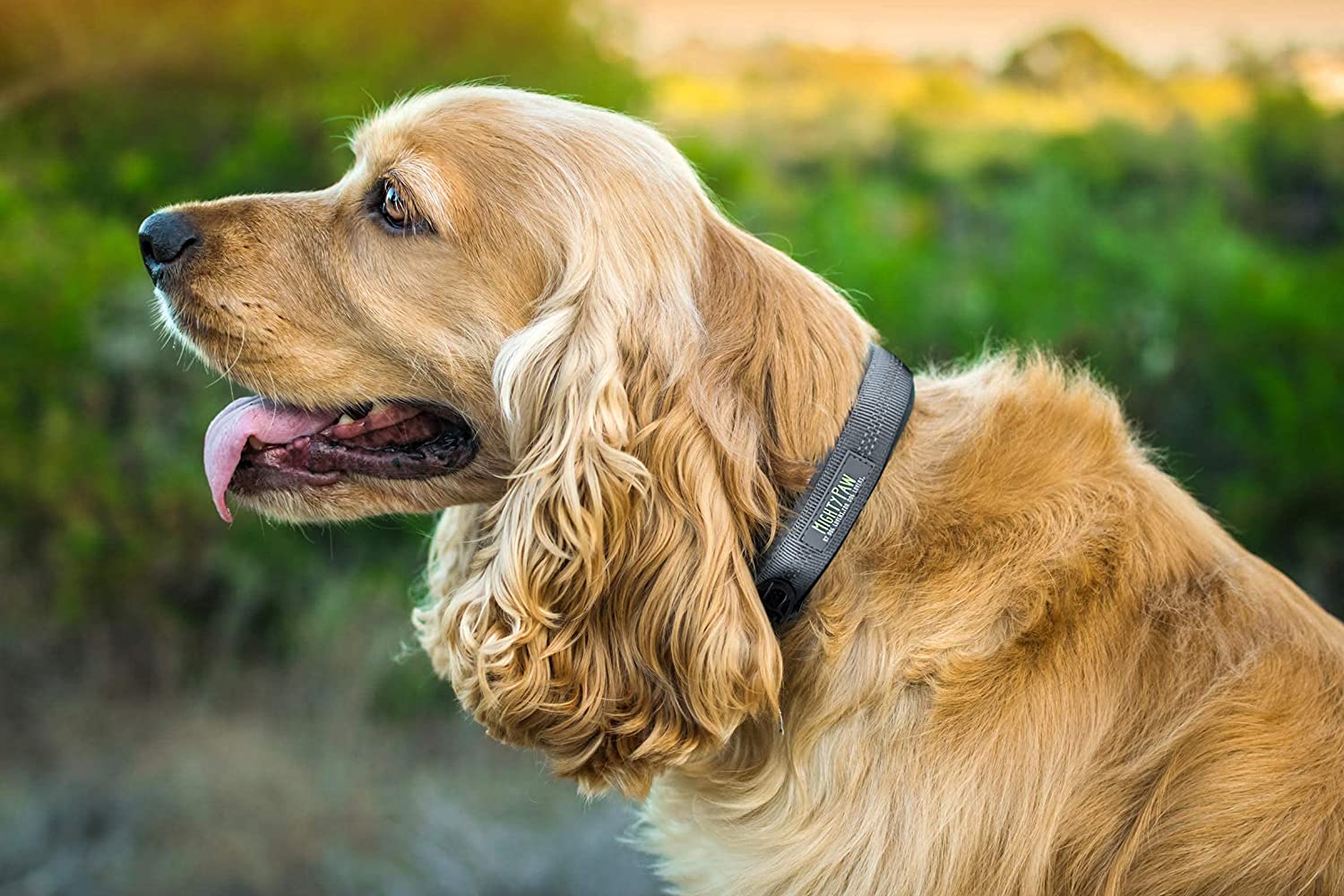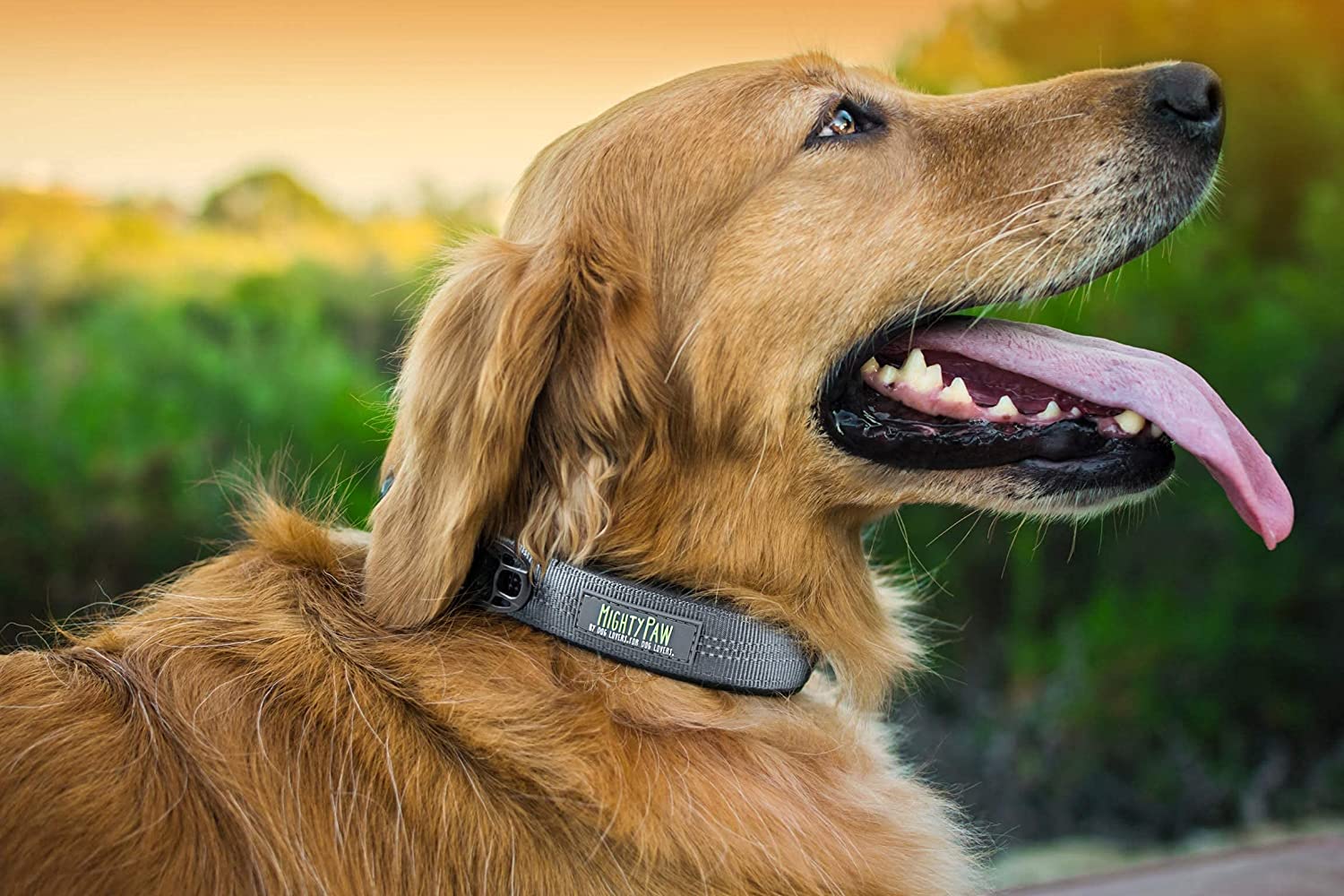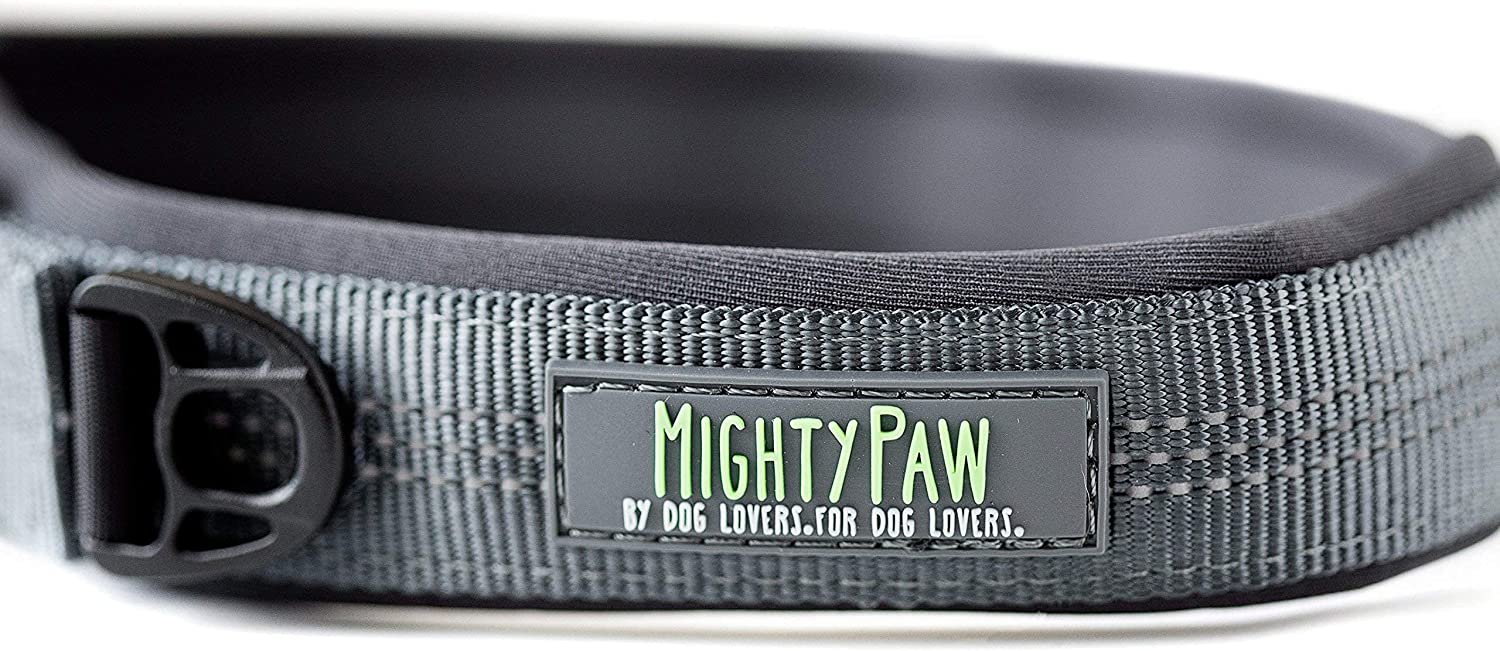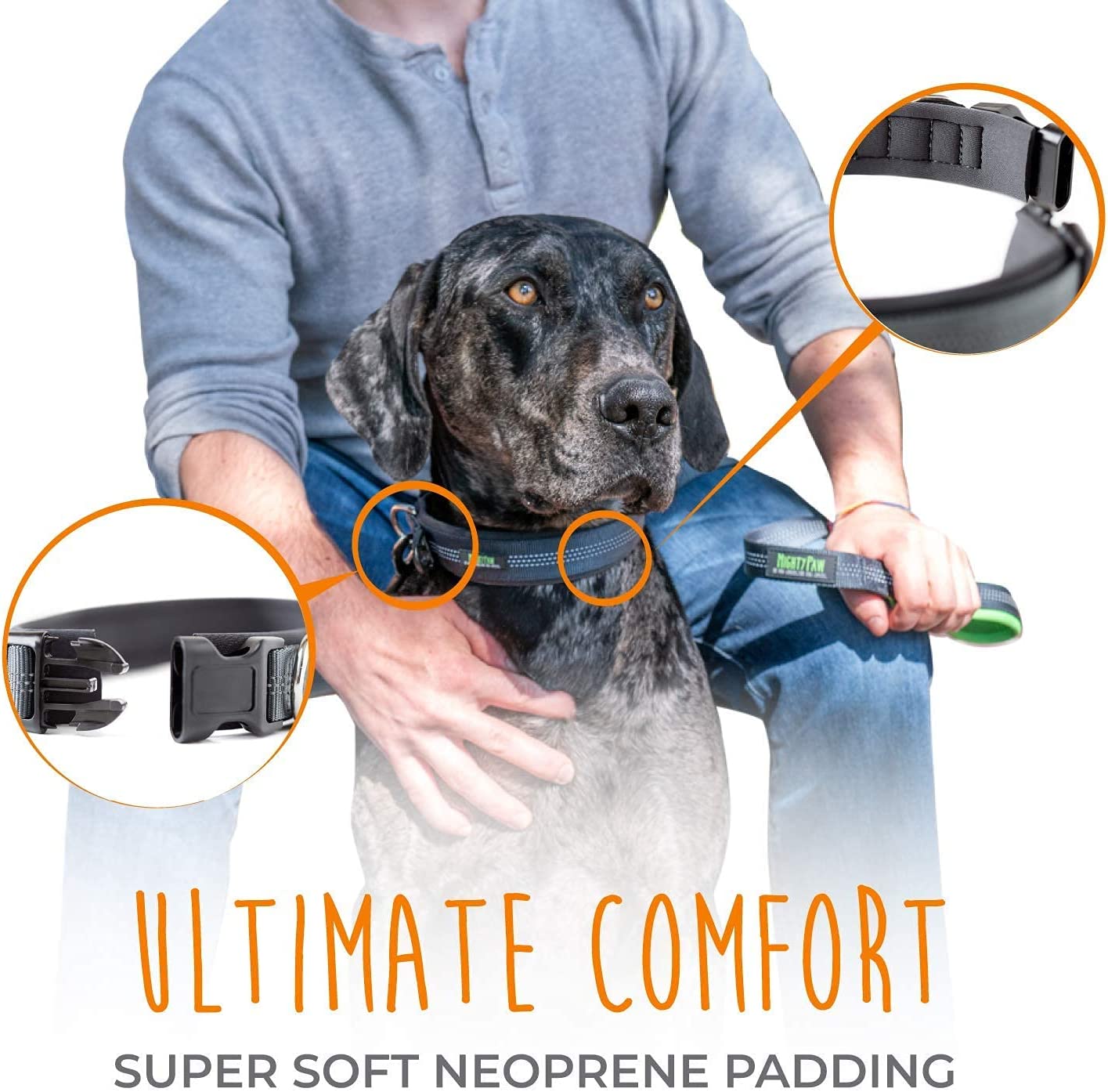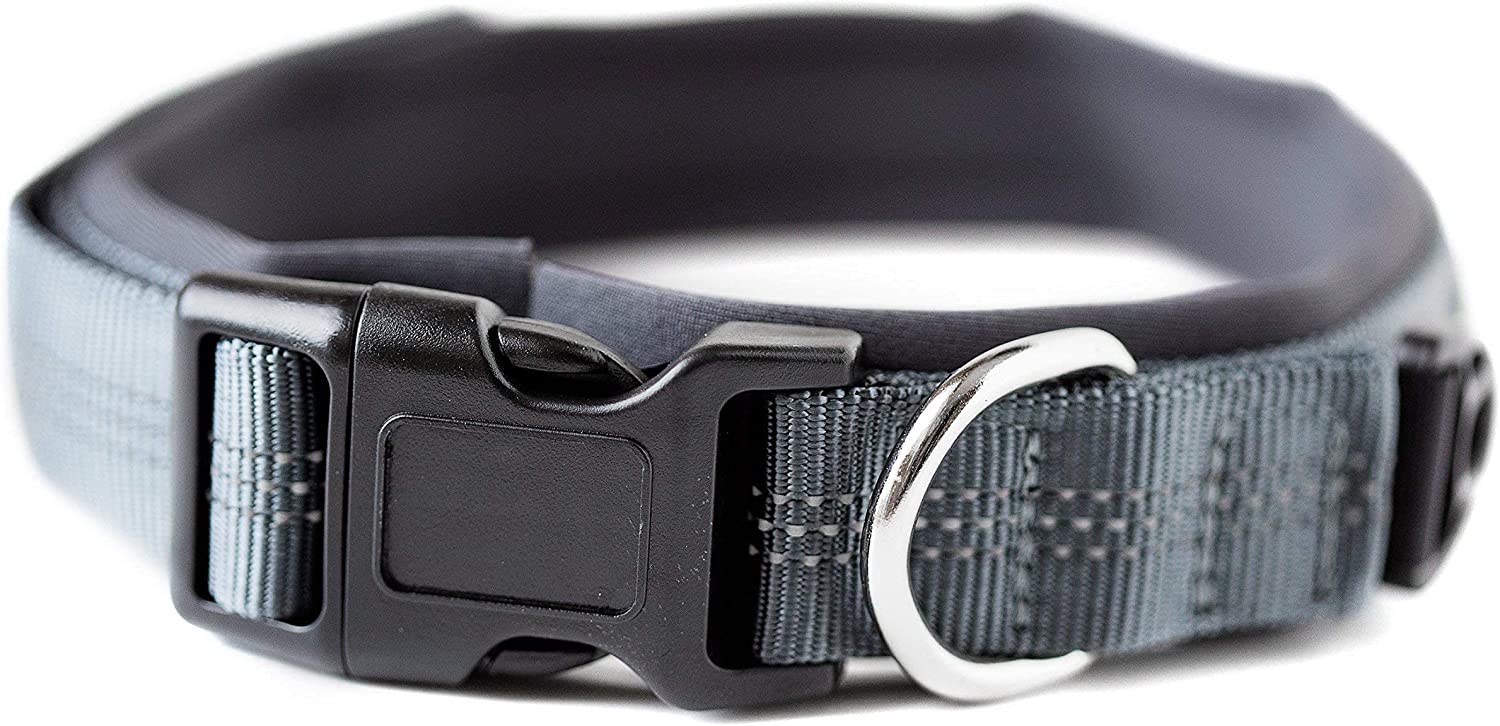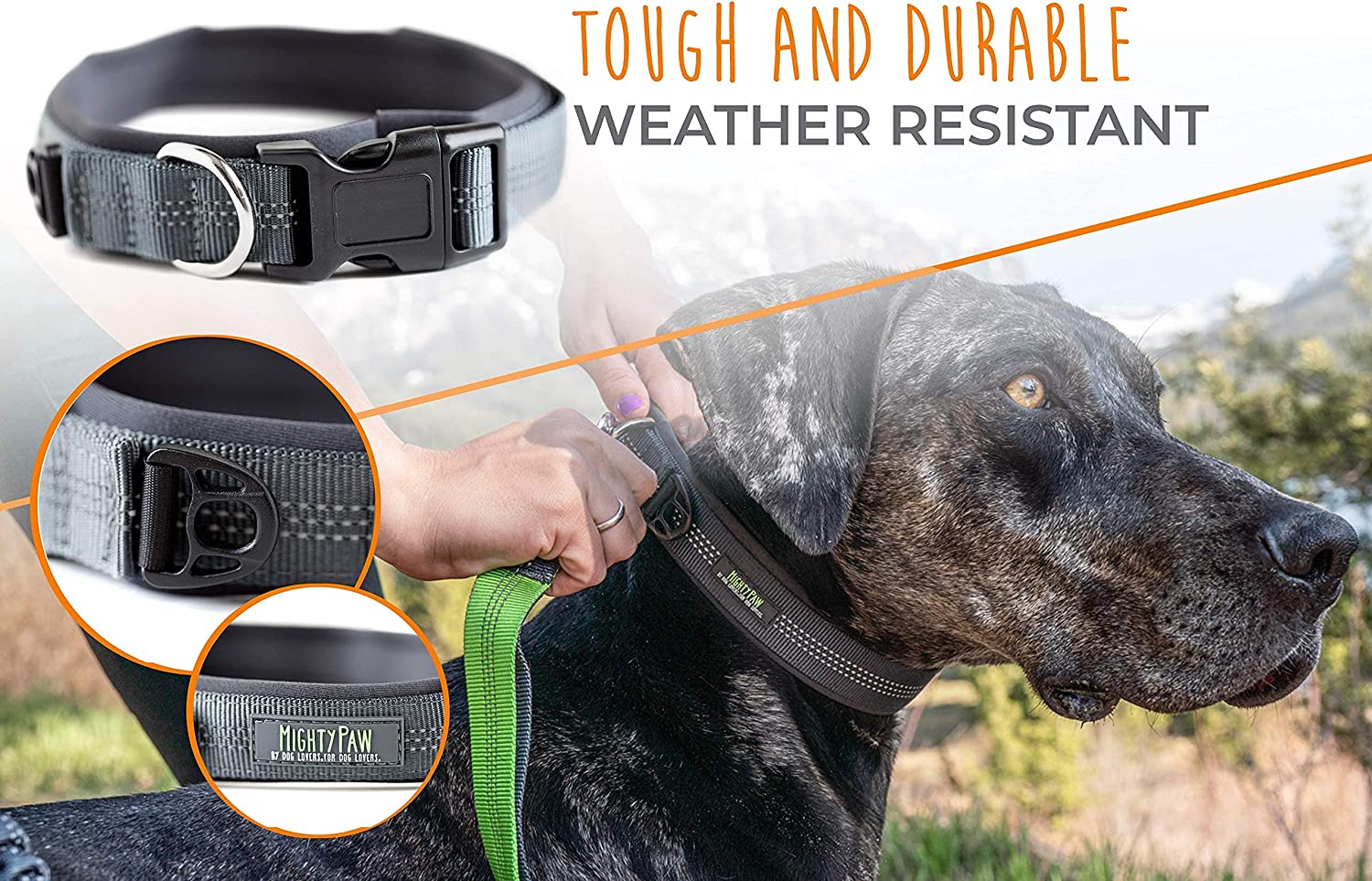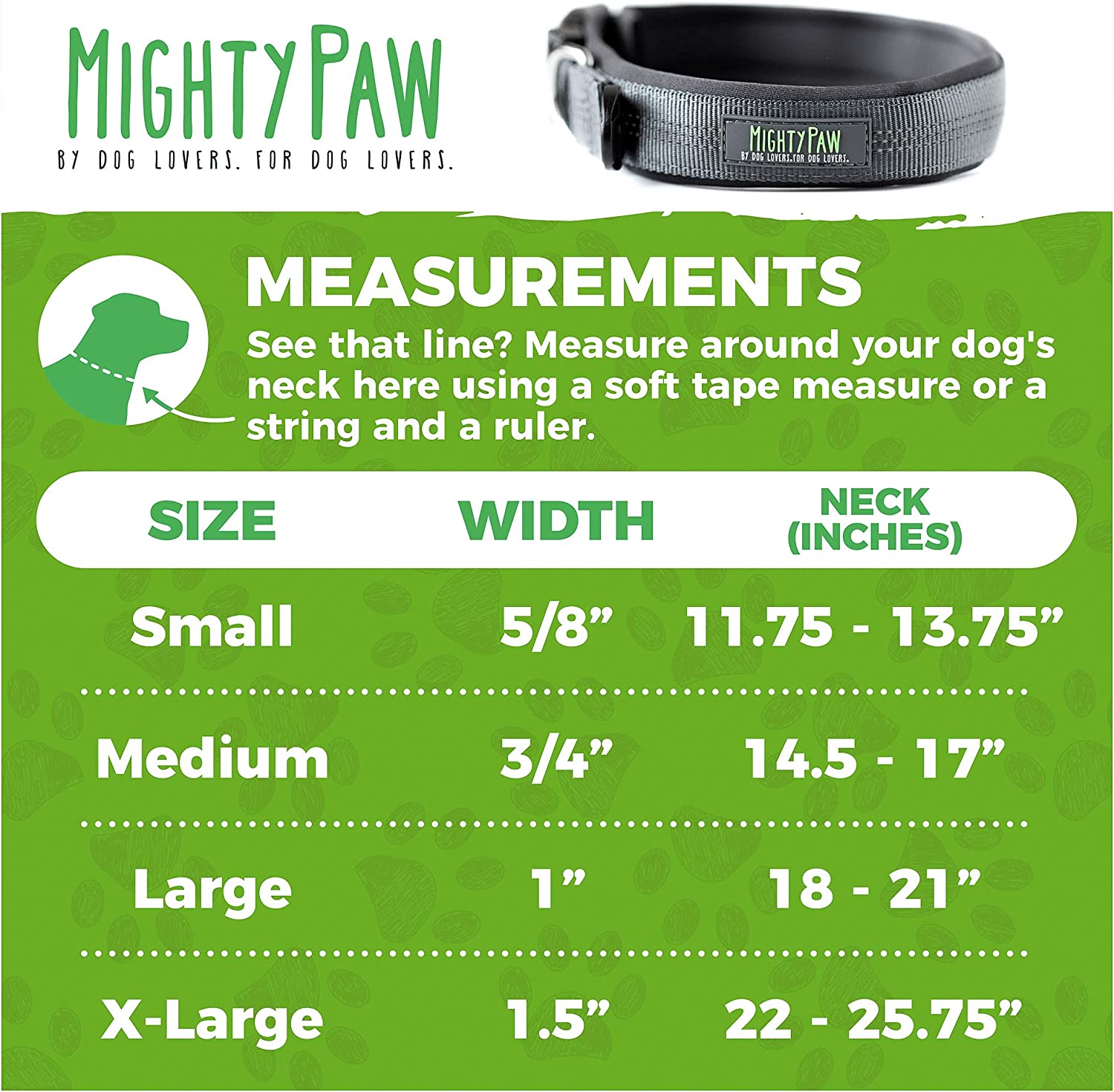 NEOPRENE PADDED DOG COLLAR
MIGHTY PAW SPORT COLLAR was created BY active dog owners FOR active dog owners. The sports collar provides the ultimate comfort for athletic dogs when running, jogging, hiking, swimming, or walking. The Sport Collar offers several unique features every dog owner will be sure to appreciate:
PREMIUM QUALITY: We chose a high-quality material to ensure the collar has the strength it needs to stand up against years of repeated stress from fun-loving activities. The material is weather resistant and won't wear with exposure to moisture.
NEOPRENE PADDING: The cushion adds comfort and traction providing the best experience during high-level activities. Additionally, neoprene is naturally resistant to absorbing odor.
HEAVY DUTY BUT LIGHTWEIGHT: Constructed for the athletic dog, the Sport Collar intentionally maintains a lightweight design but is built specifically with heavy duty buckles, clasps, and velcro that are tough enough to resist forces from the most playful dogs.
REFLECTIVE STITCHING: Just in case you find yourself walking, running, jogging, or hiking with your dog as the sun goes down.
2 COLOR OPTIONS: Grey or black
4 SIZES:
Small: 11.75" to 13.75" (5/8" width)
Medium: 14.5" to 17" (3/4" width)
Large: 18" to 21" (1" width)
Extra-Large: 22" to 25.75" (1.5" width)
100% 90-DAY MONEY BACK GUARANTEE!