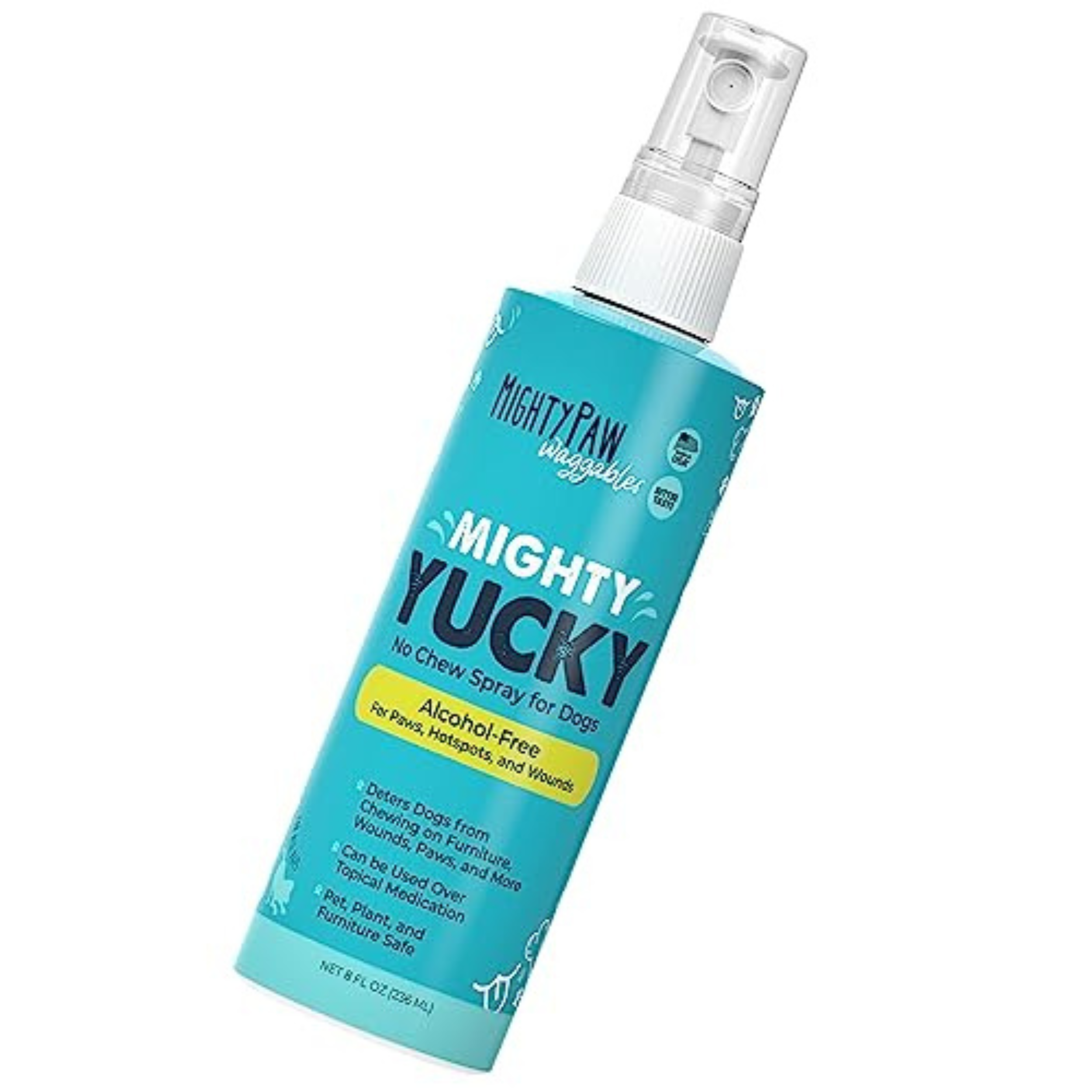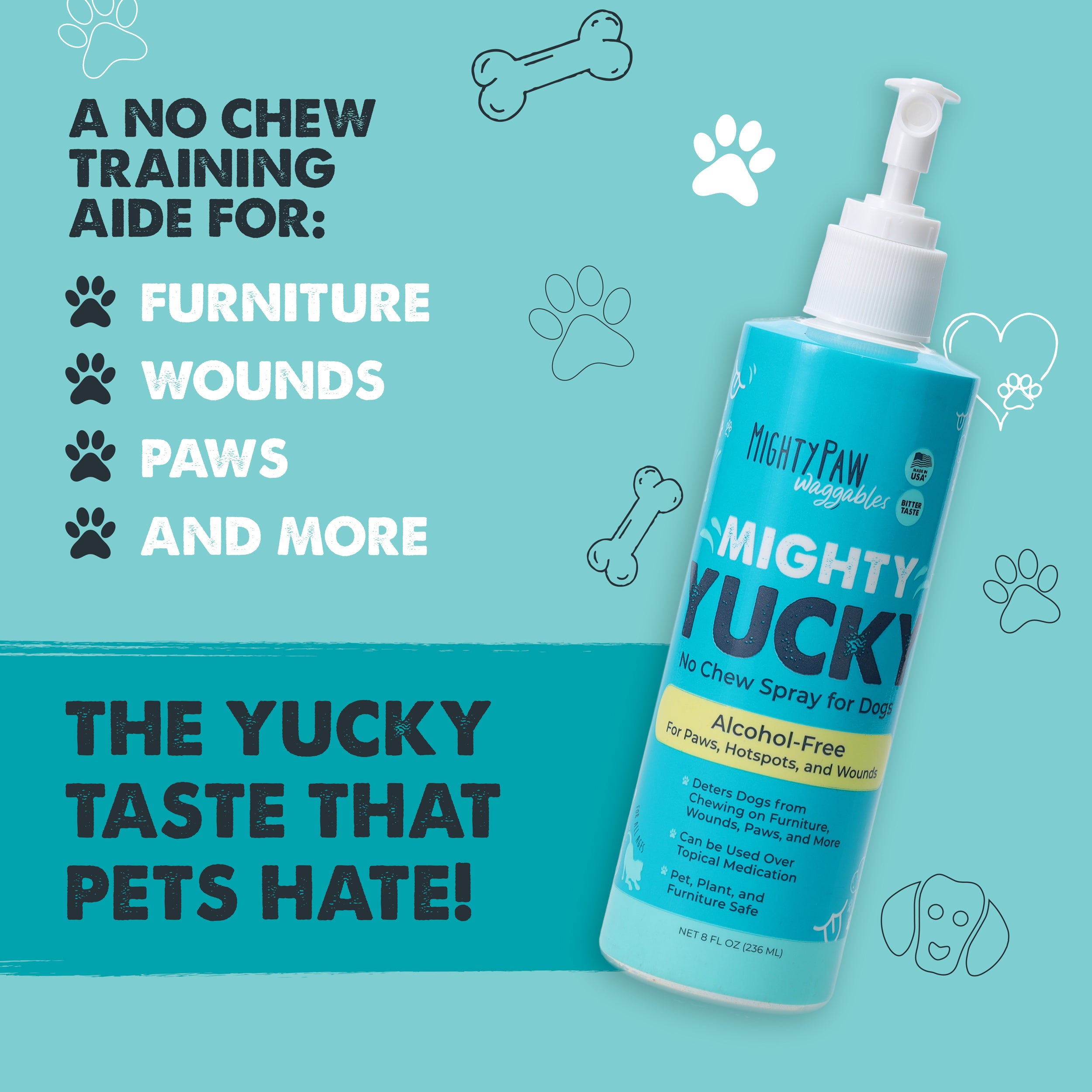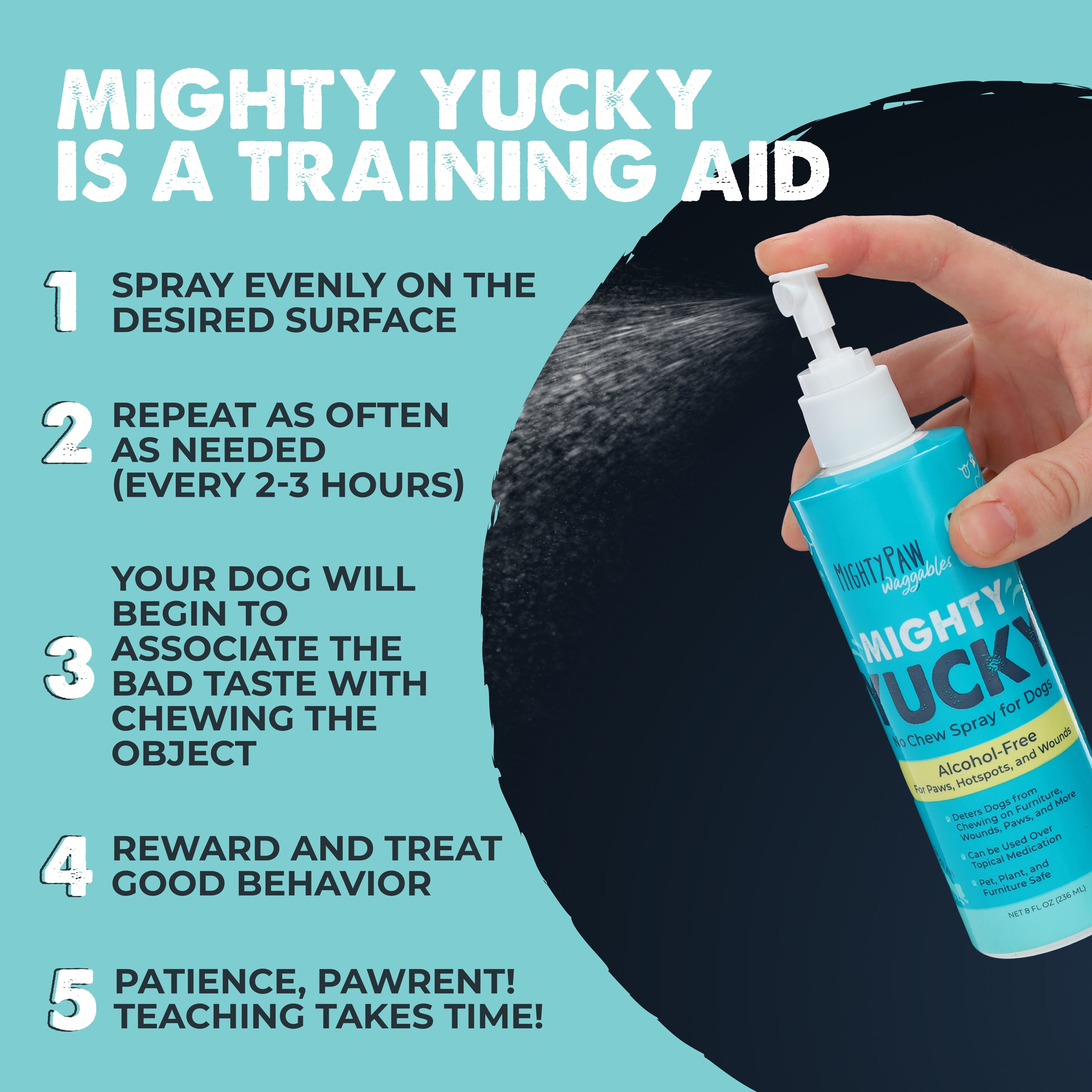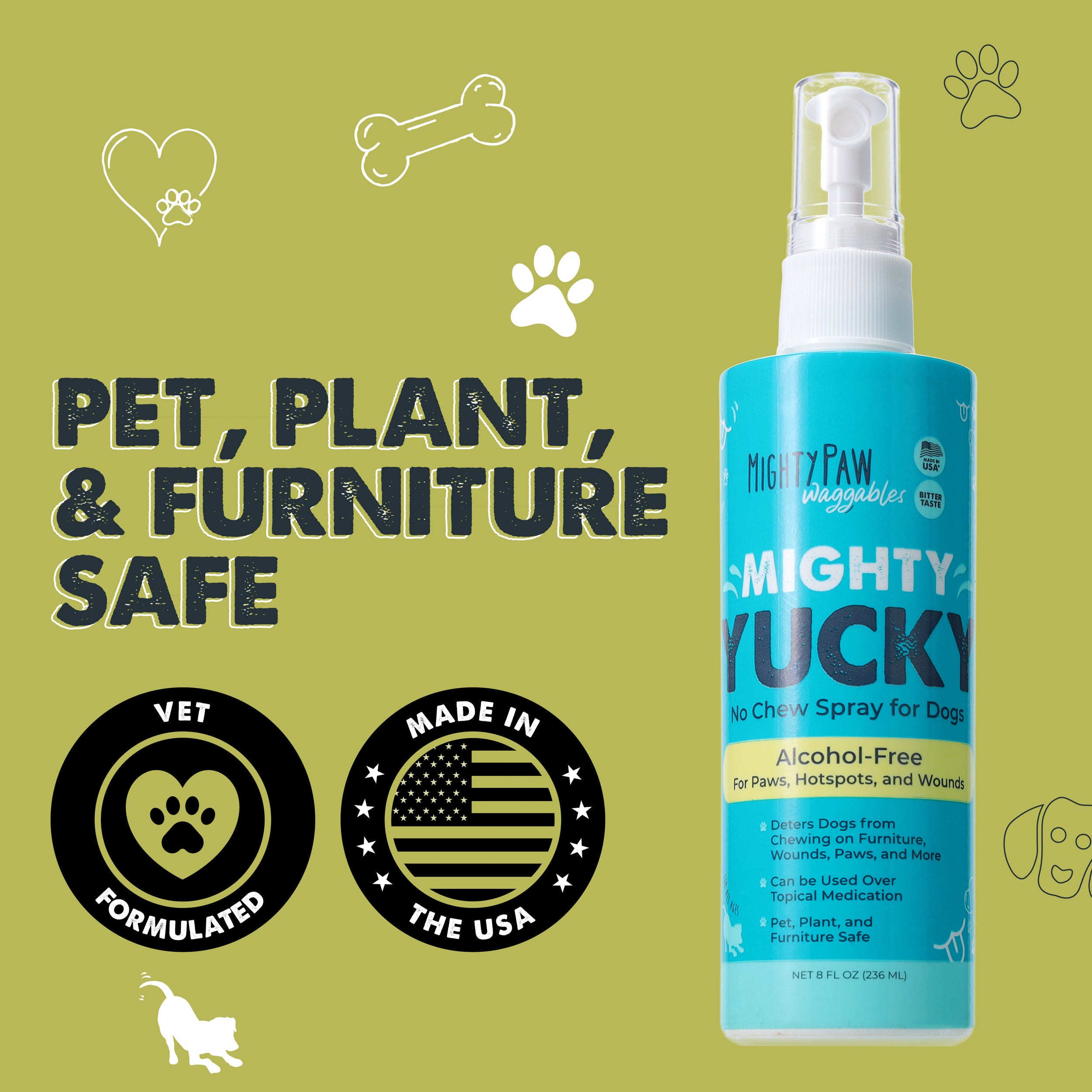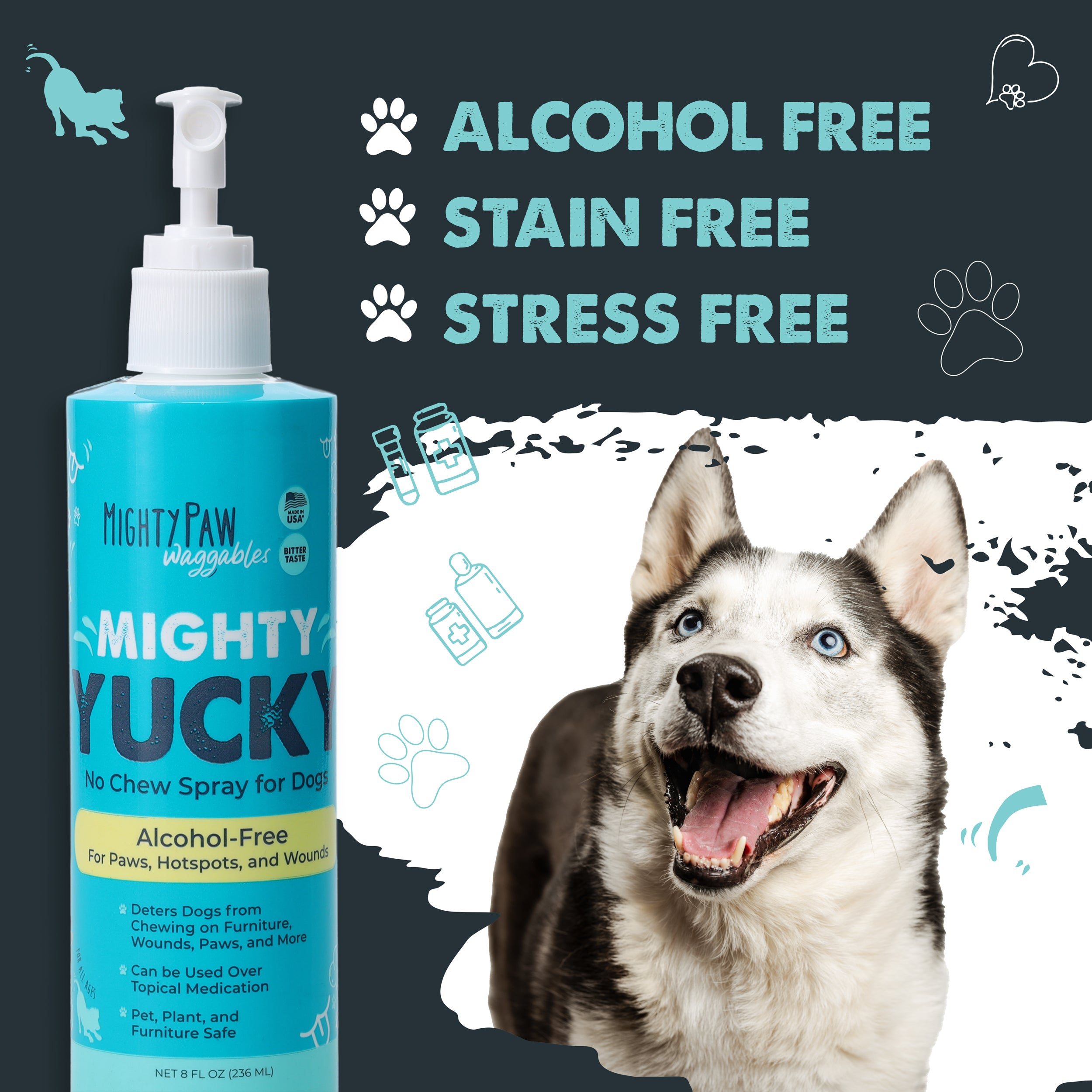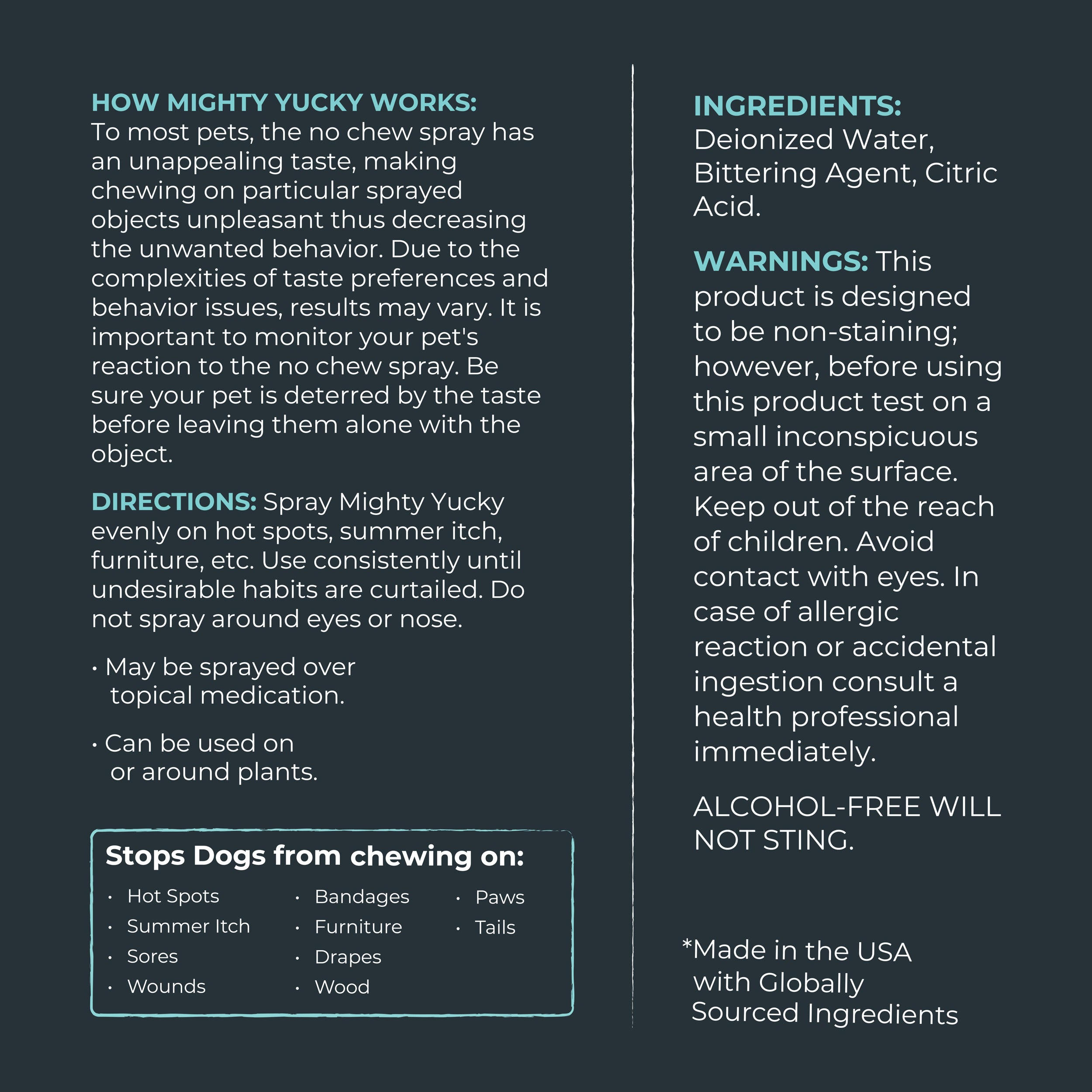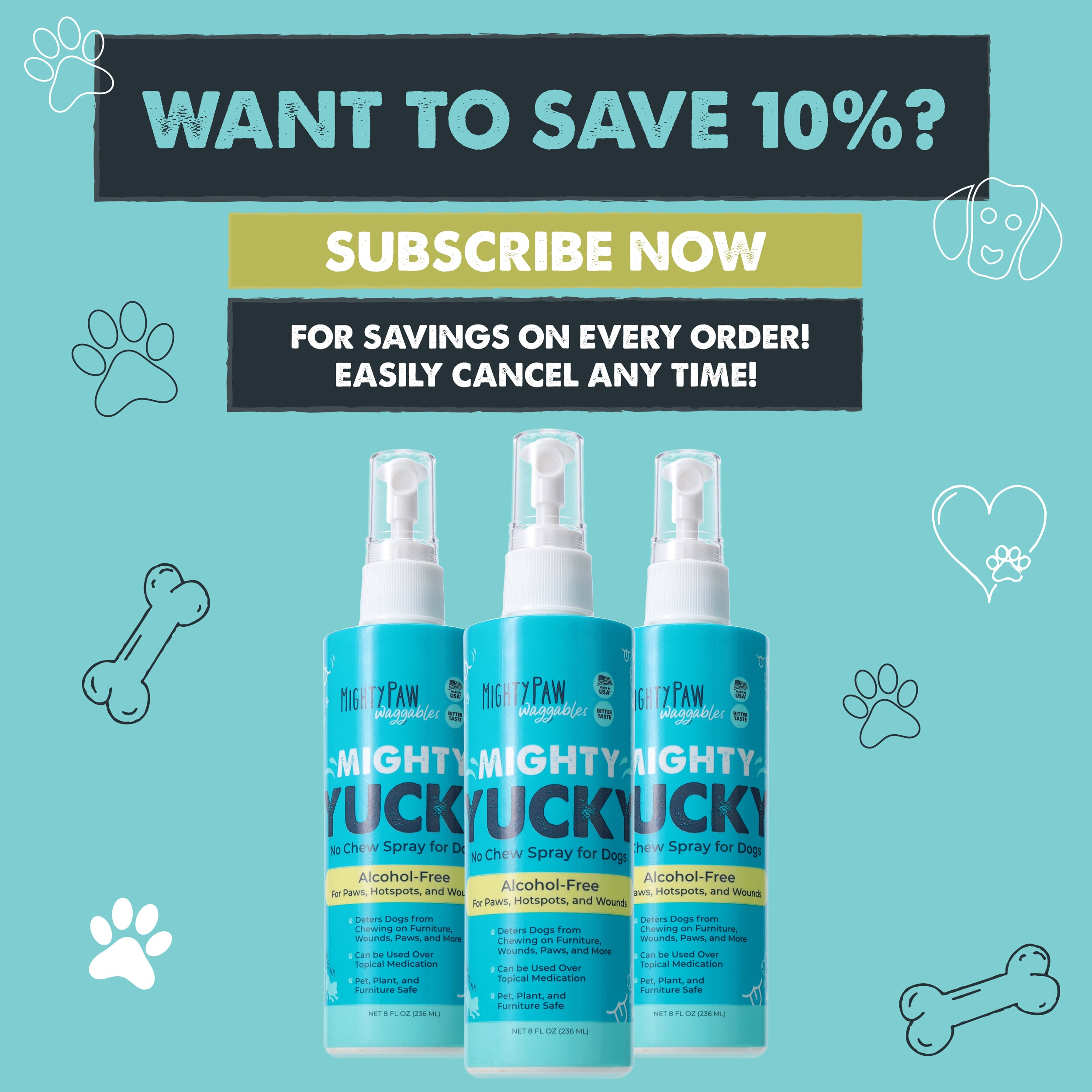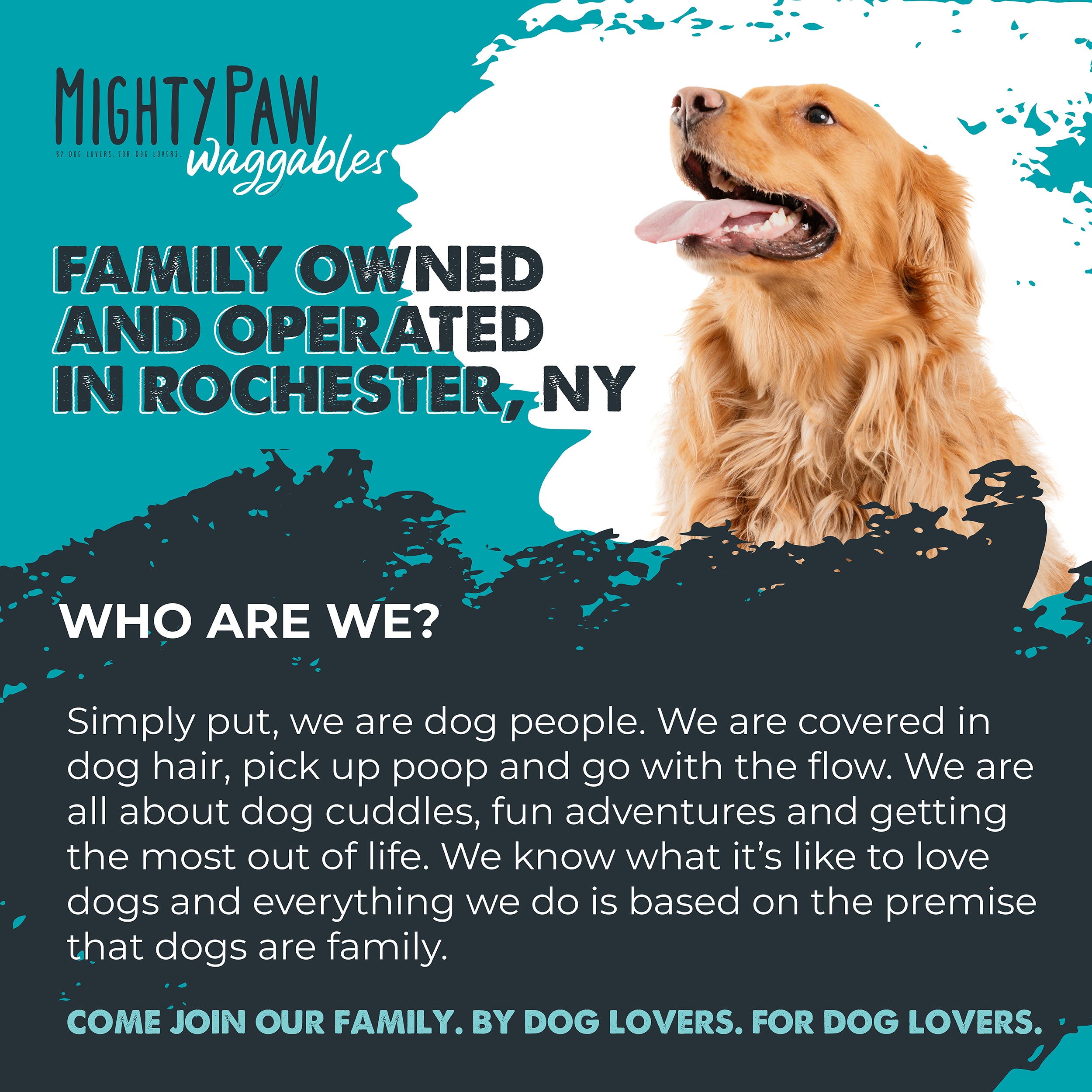 Mighty Yucky Bitter No Chew Pet Spray
2-in-1 No Chew and Hotspot Spray: Our bitter no chew spray is the paw-some solution to keep your dog from munching on your favorite shoes, furniture, and anything else that looks tasty. It's also safe for use on hotspots, and wounds!




Mighty Yucky is a Training Aid: It's important to remember that you'll essentially be training your dog what is ok and not ok to chew. Often this behavior will not change overnight, so it's important to be patient as your dog figures it all out. You can repeat spray as often as needed while your furry friend learns what they can and can't chew on.




The Yucky Taste That Pets Hate: Saying goodbye to destructive behavior and uncomfortable hotspots is just a spray away. Our special formula uses a bittering agent with a taste that pets hate to prevent unwanted chewing, licking or biting.




100% Pet Safe: Our no-chew spray is totally pet safe! It's the perfect solution to stop your dog from licking or biting wounds or hot spots.




Made in the USA: We are dog people, just like you. We know as a dog parent you refuse to settle for nothing but the best for your pup… and neither do we. That's why Mighty Yucky is made right here in the USA!