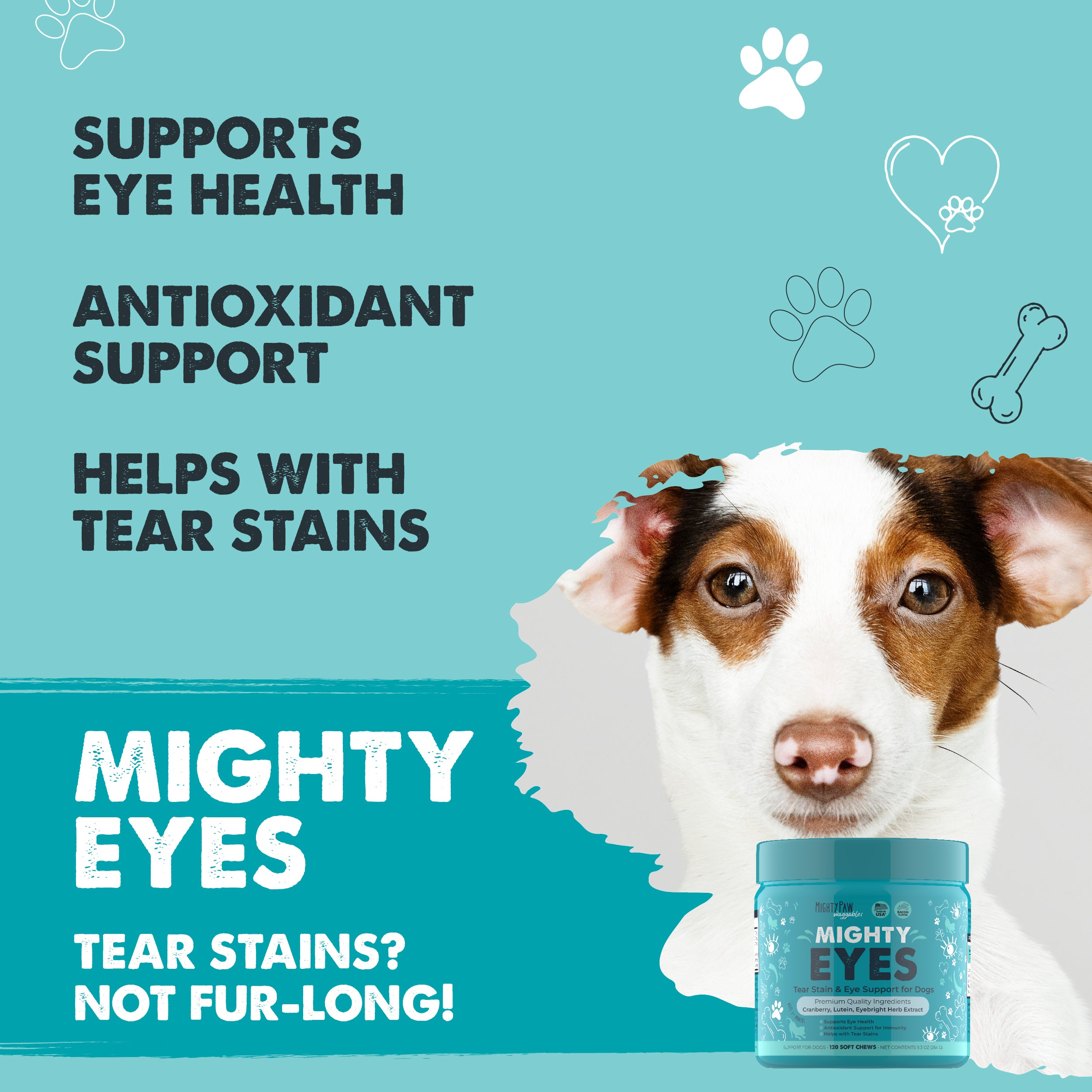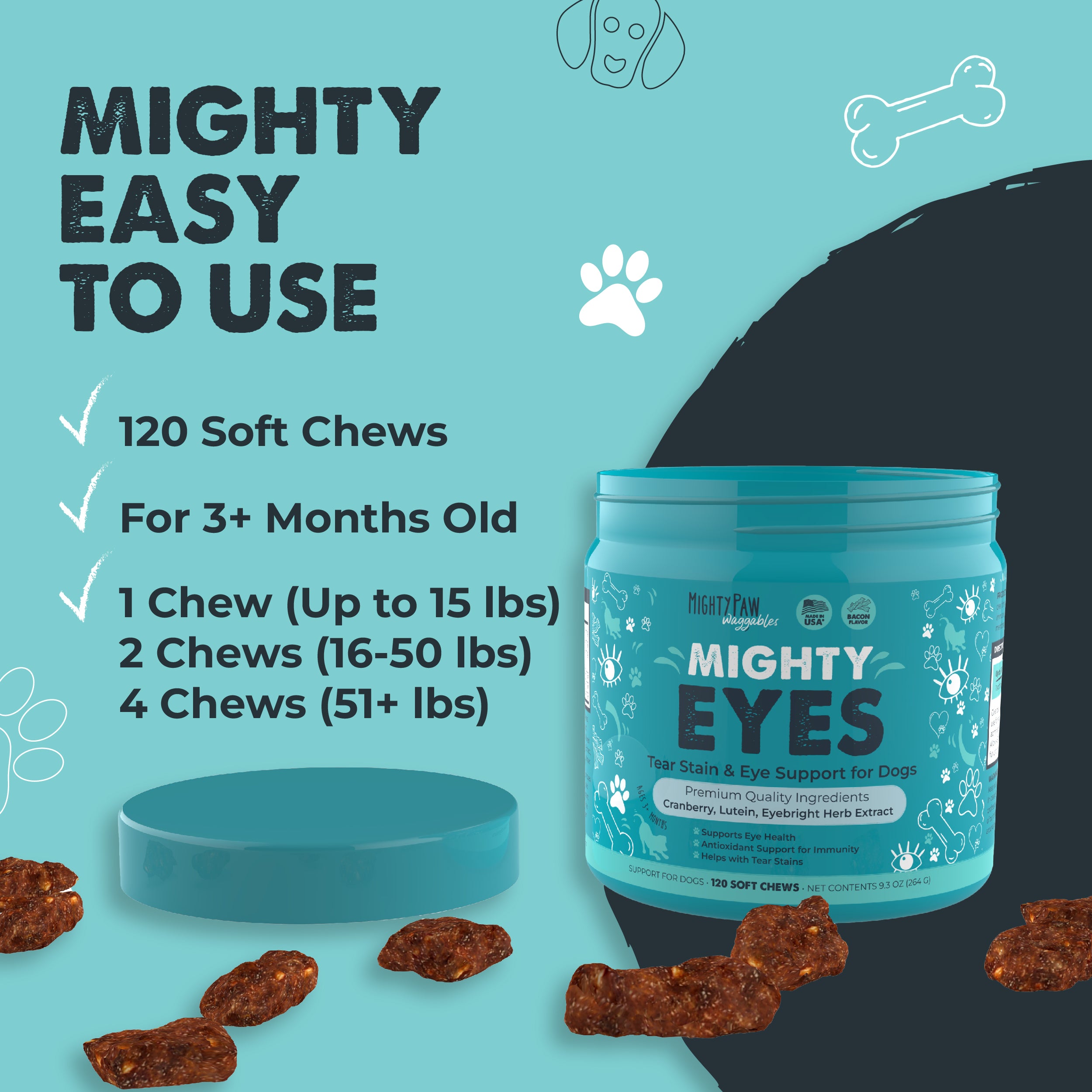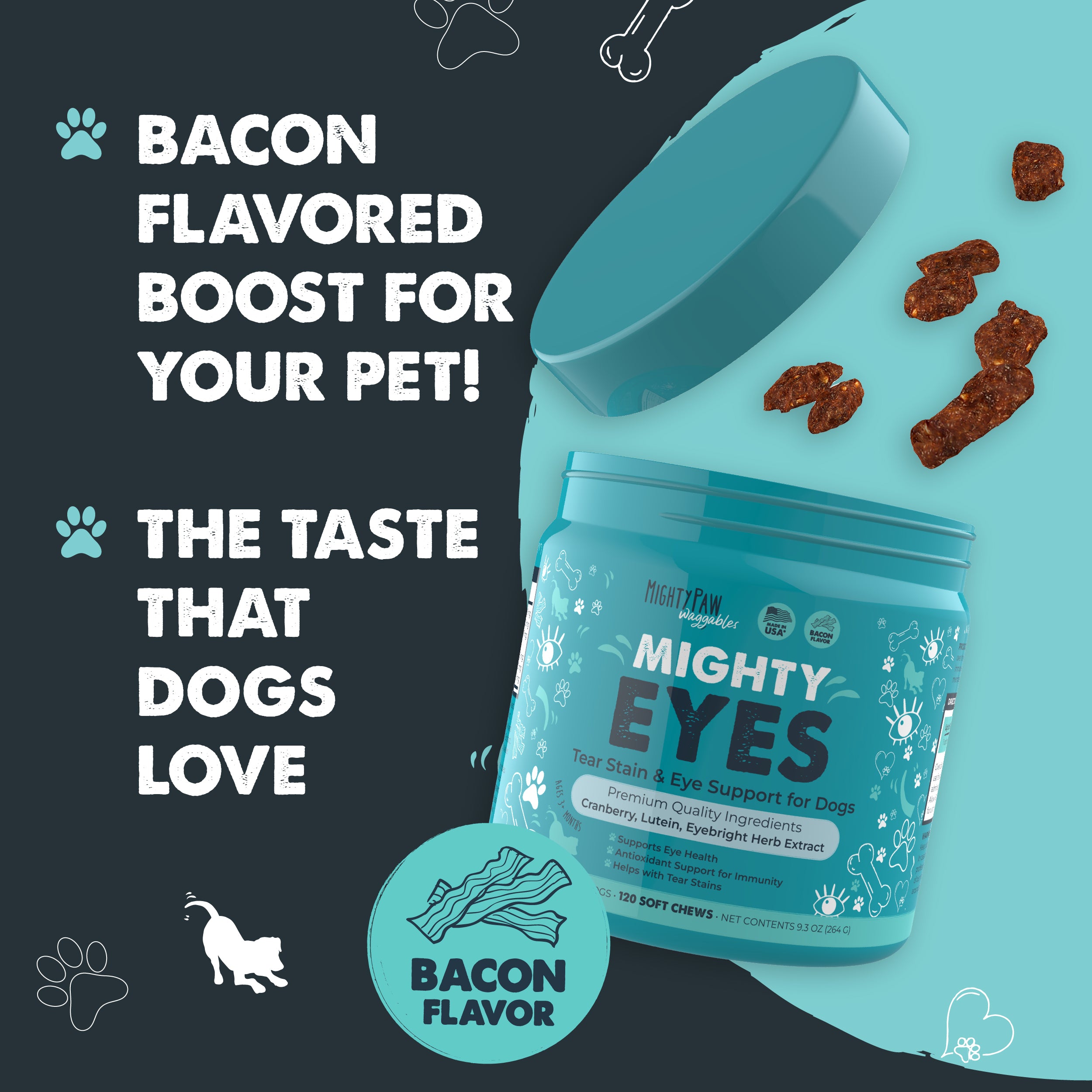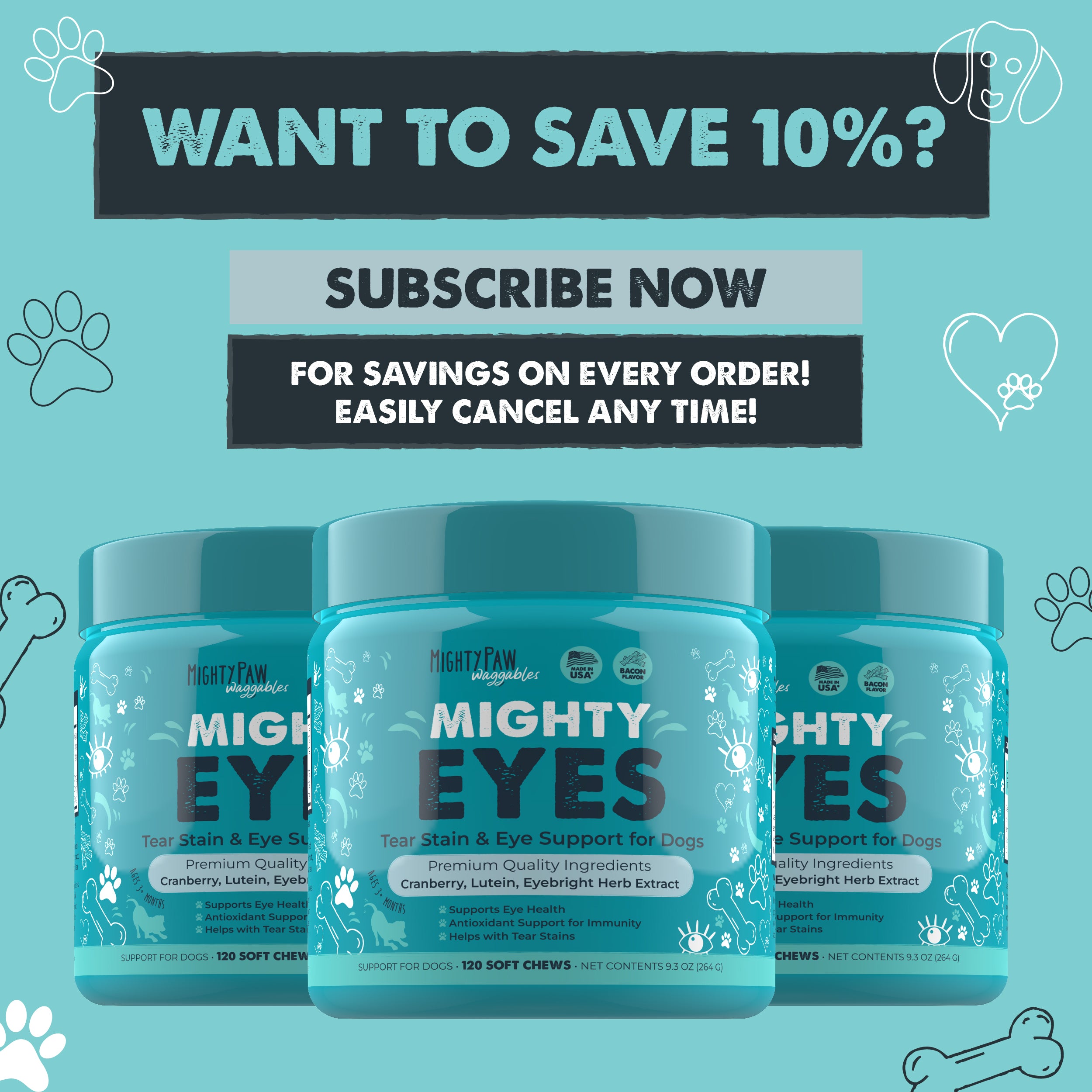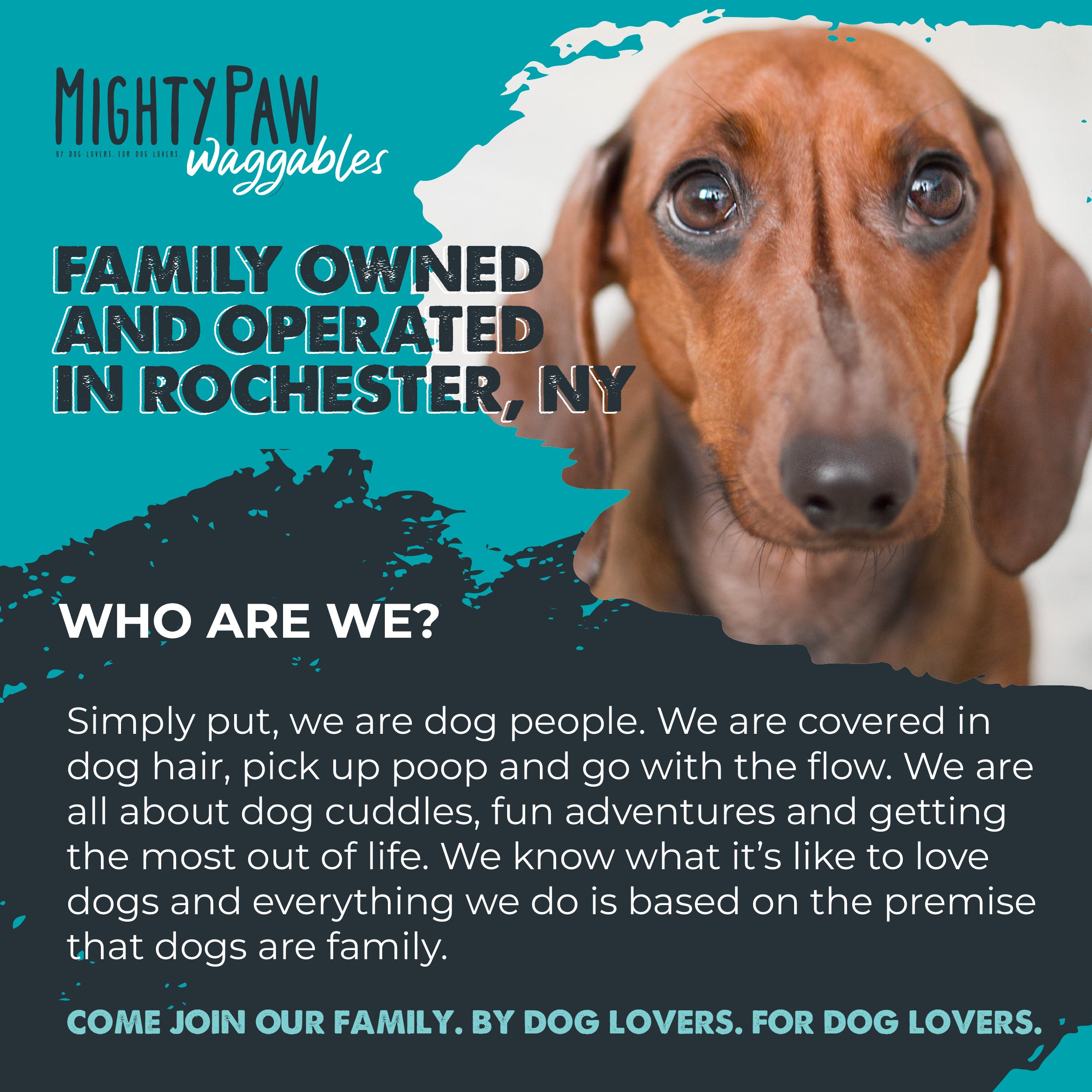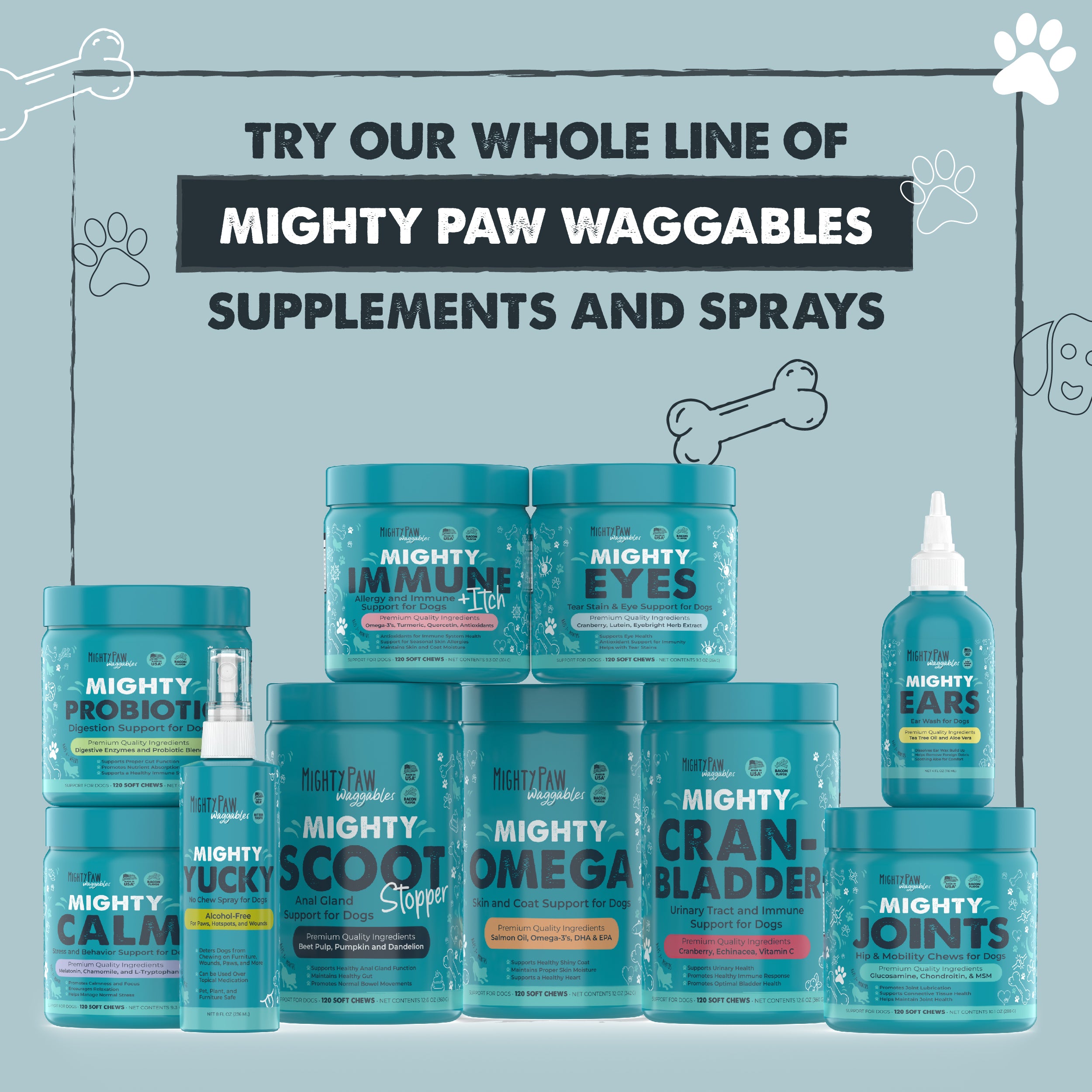 Mighty Eyes Chews for Dogs | Tear Stain and Eye Support
Vet Formulated, Made in the USA: Bid farewell to your dog's tear stains with Mighty Eyes. Formulated by veterinarians and proudly made in the USA, it's a paw-some choice for happy paw-rents and even happier pups!
Tear Stains? Not Fur-Long!: Our dog tear stain supplement combines the natural benefits of cranberry, lutein, and eyebright herb extract to provide a powerful way to reduce tear stains on your furry friend's fur.
An Eye-Opening Blend of Support: Formulated by vets, our blend of cranberry, lutein, and eyebright herb extract is carefully selected to offer an effective and safe way to bid tear stains adieu. Say hello to clean eyes and wagging tails!
A Bacon Flavored Boost: We understand the importance of taste for your furry friend, which is why Mighty Eyes comes in a delicious bacon flavor. Say goodbye to the struggle of giving your dog supplements—your pup will gobble it up happily!
Owned and Operated in Rochester, NY: Here at Mighty Paw, we are dog people, just like you. We know that as a pet parent, you refuse to settle for anything but the best for your pup... and neither do we. That's why Mighty Paw Waggables are proudly made right here in the USA!