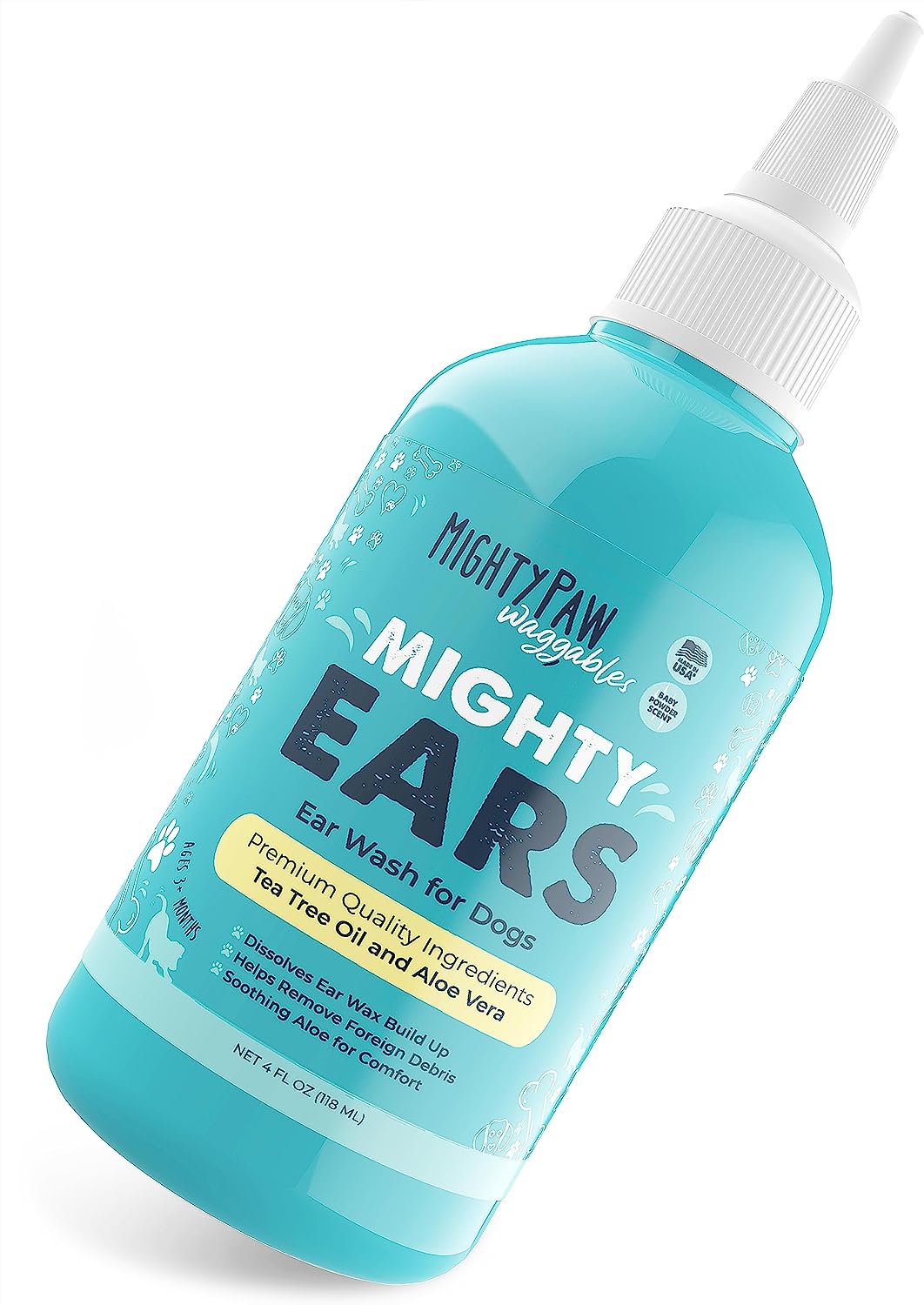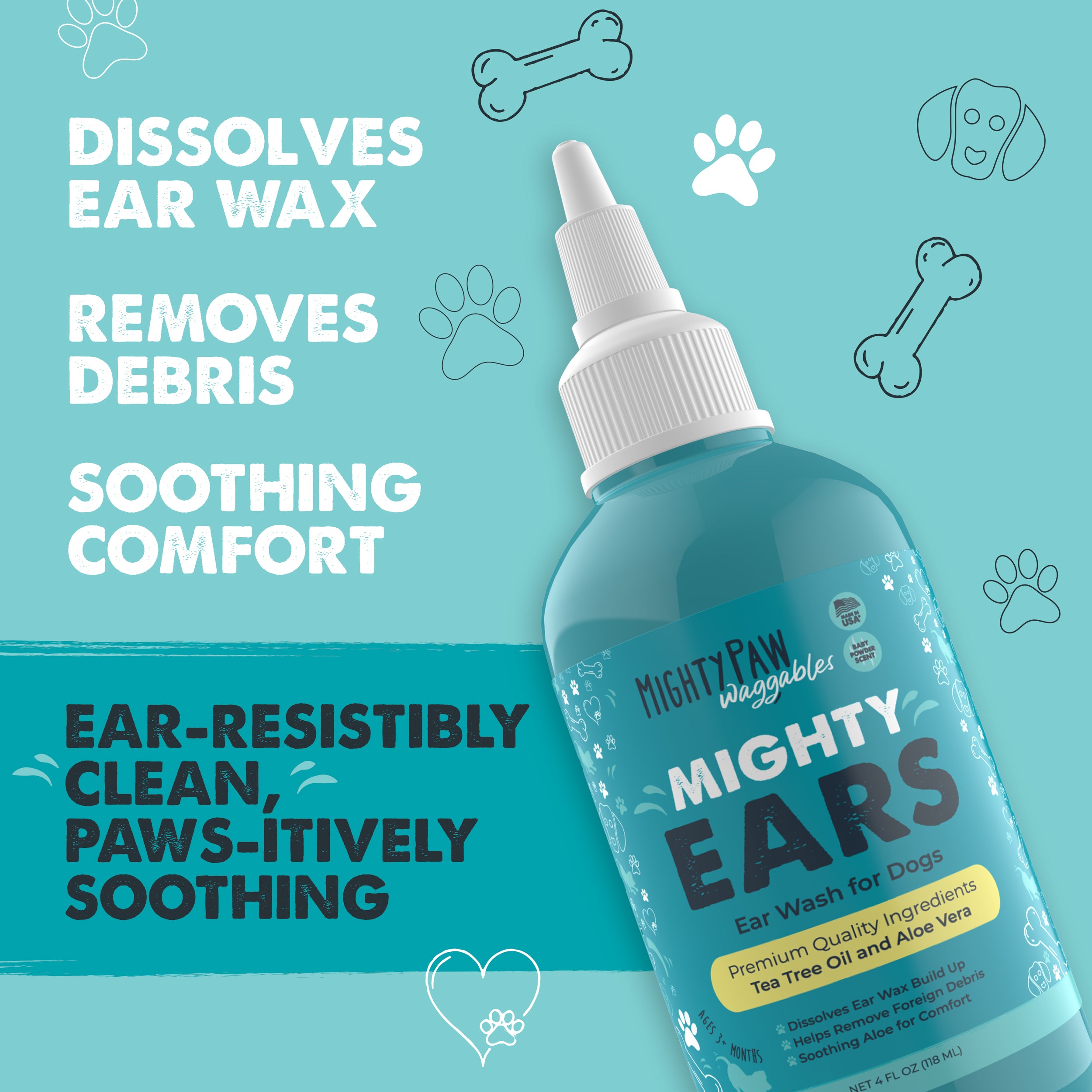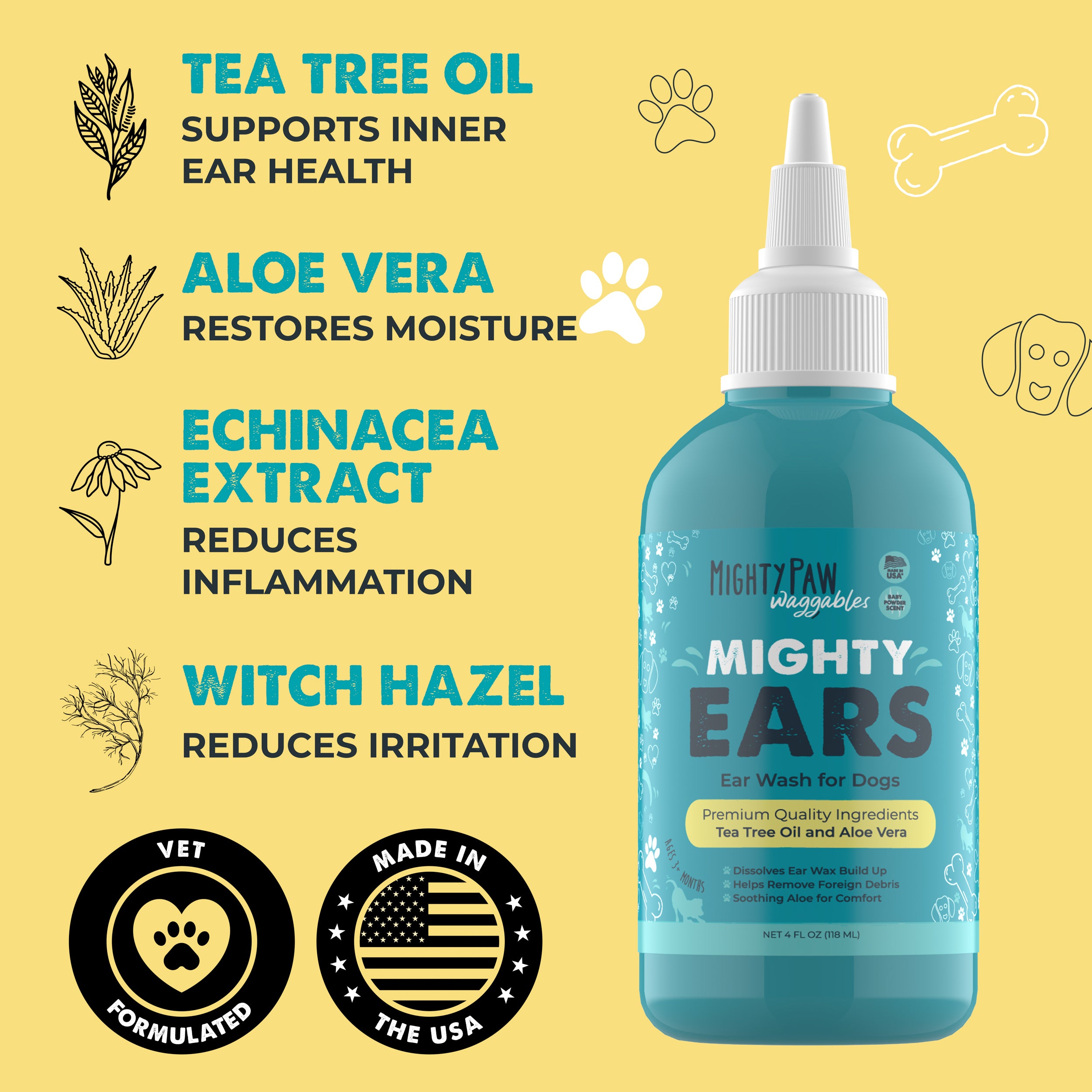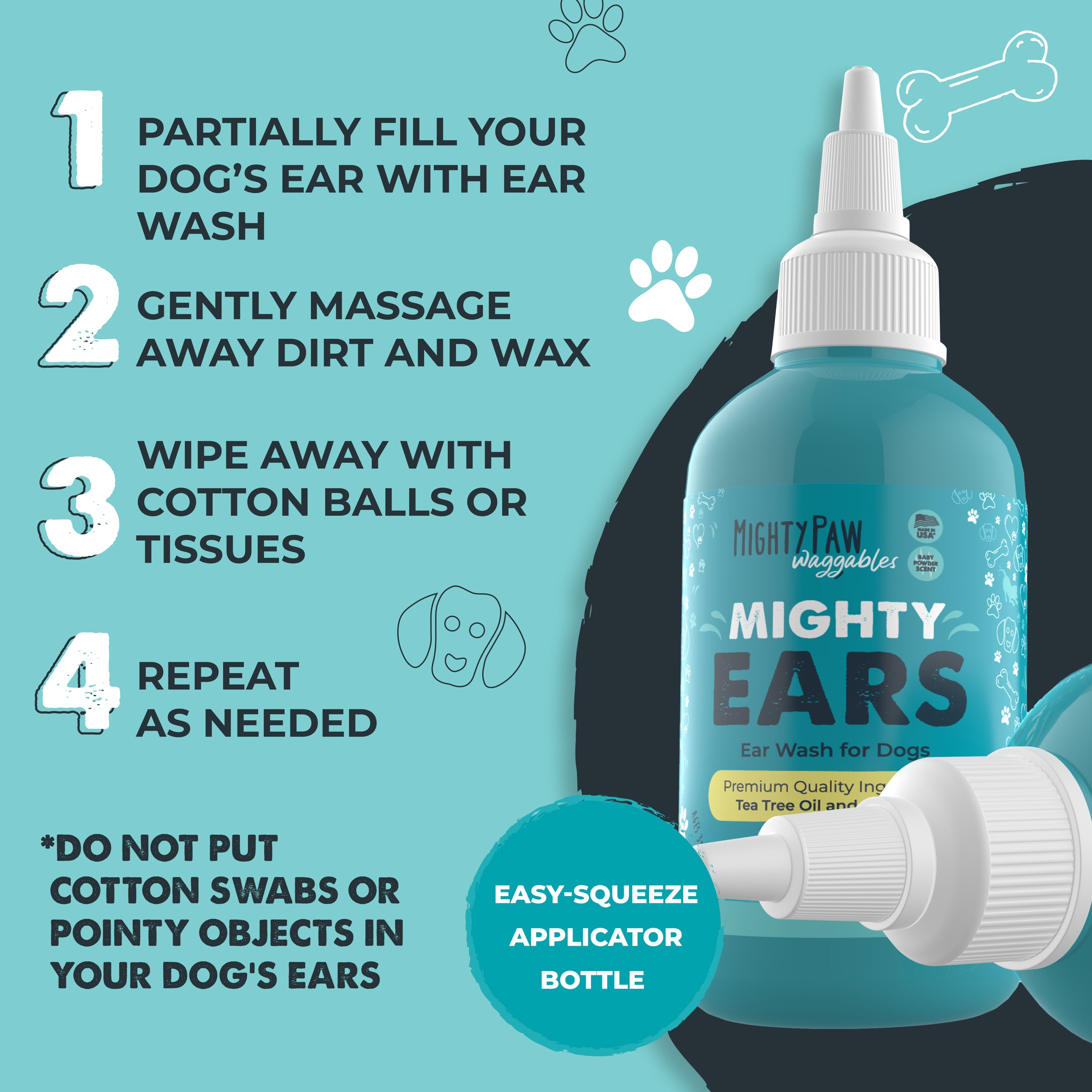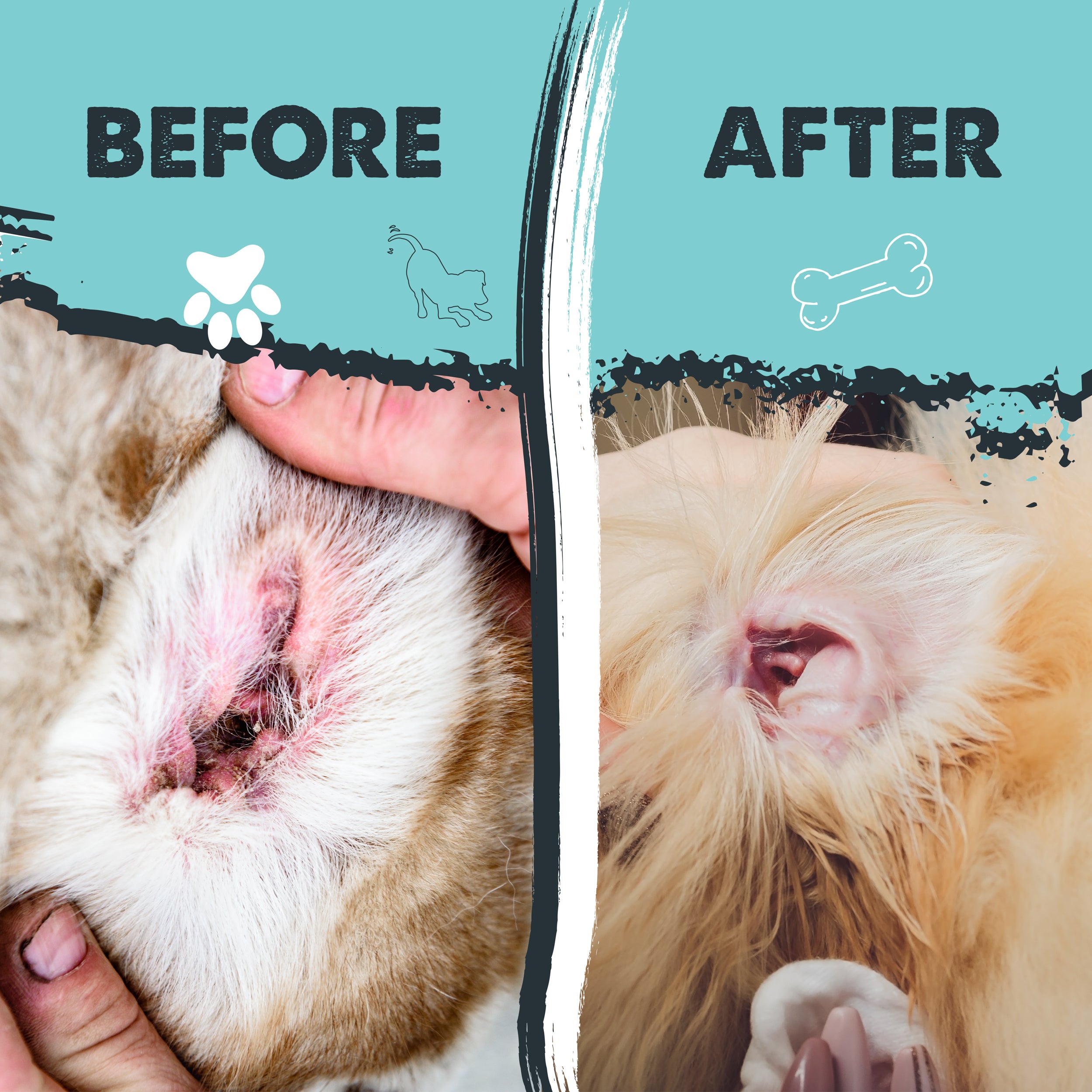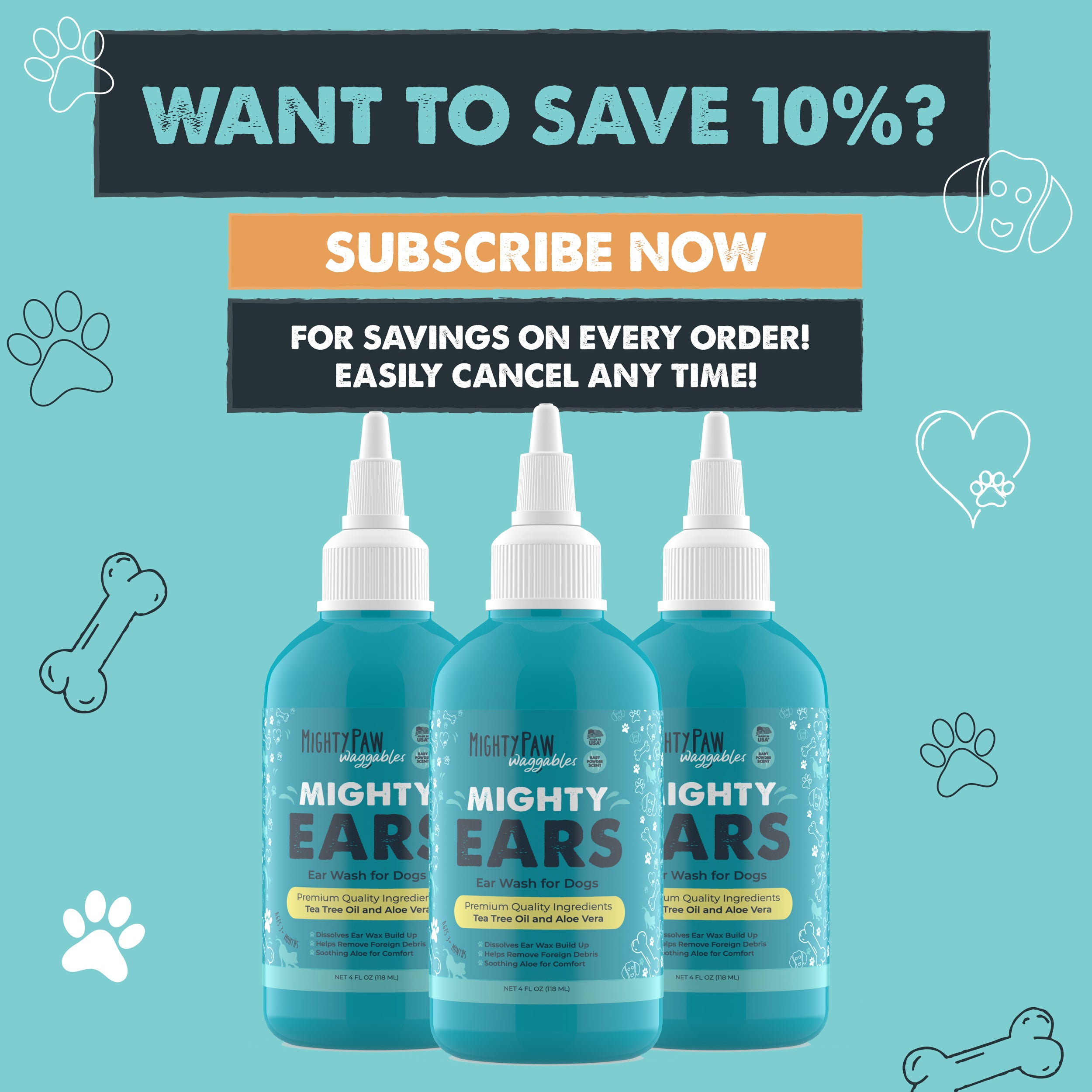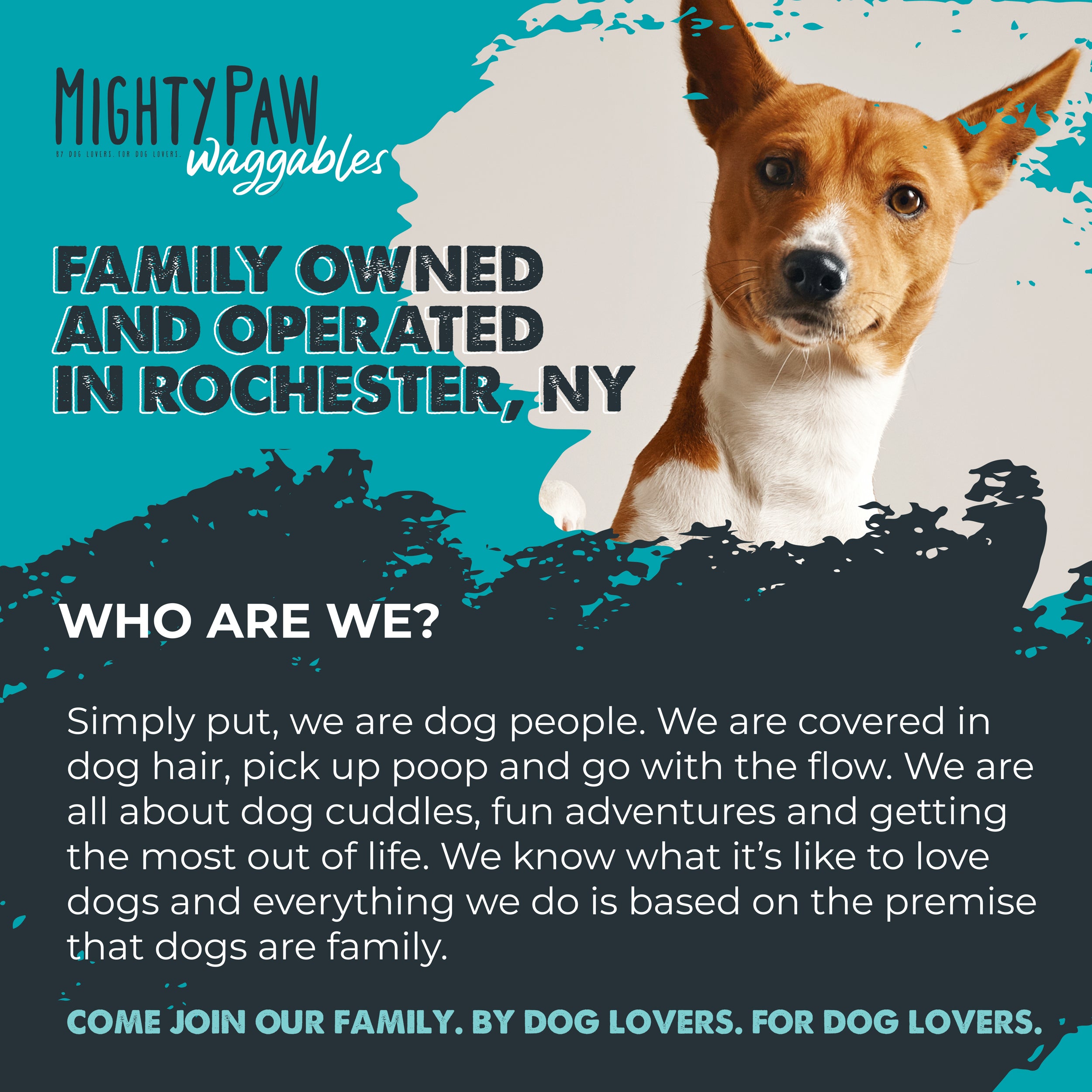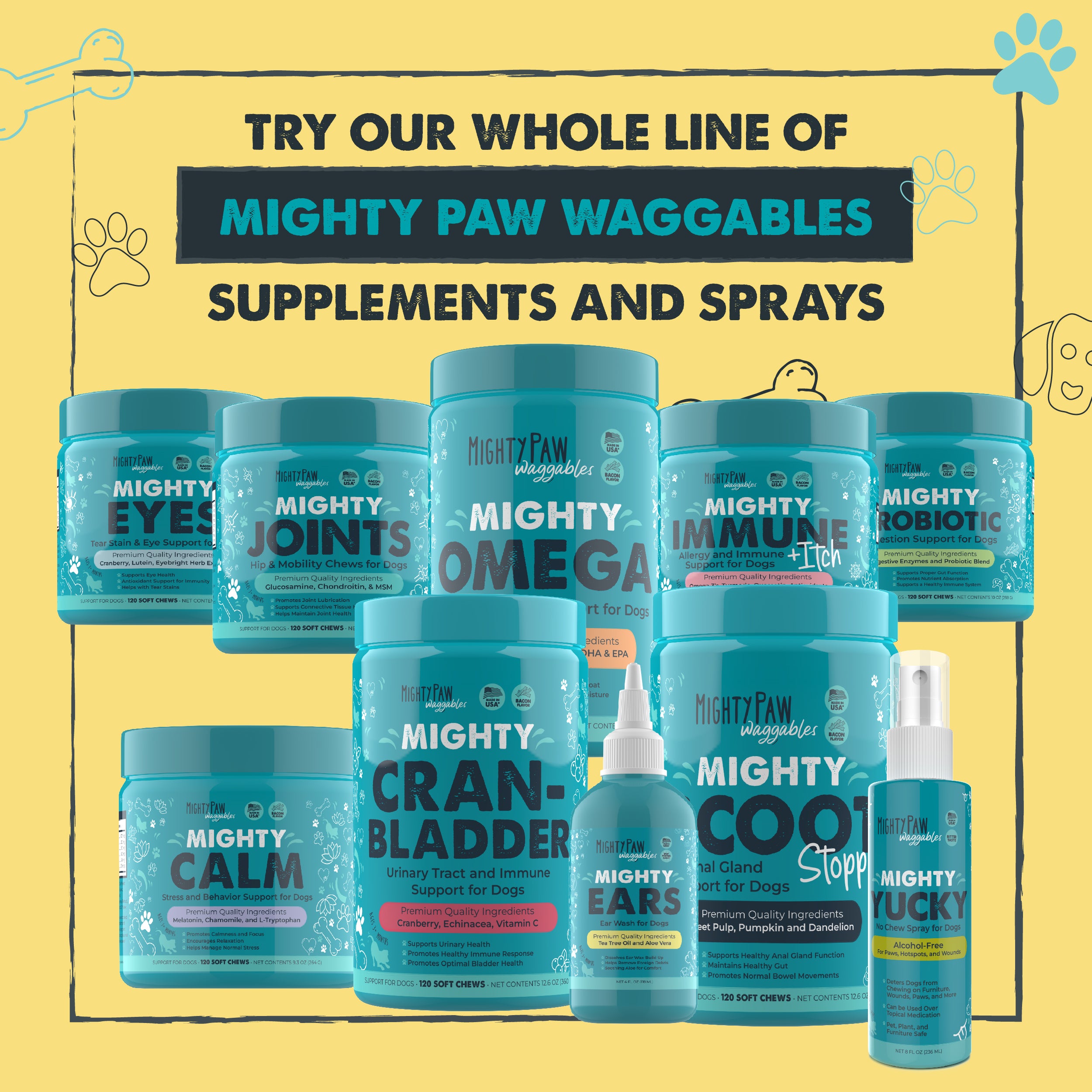 Mighty Ears Ear Wash for Dogs
Made in the USA: Mighty Ears is carefully formulated and made right here in the USA, for a super clean and soothing ear wash experience for your pup.
Ear-resistibly Clean, Paws-itively Soothing: Mighty Ears quickly dissolves ear wax and eliminates debris, leaving your dog's ears feeling clean and refreshed. It's blended with aloe vera for a soothing sensation and a deep clean your dog will love!
A Symphony of Freshness: Our ear wash harnesses the invigorating properties of Aloe Vera, Witch Hazel, and Tea Tree Oil, orchestrating a deep and gentle cleansing experience for your pup. Say goodbye to dirty ears and hello to freshness!
Mighty Easy to Use: Our specially designed easy-squeeze applicator bottle makes cleaning your furry friend's ears a breeze. The delightful baby powder scent leaves your pup smelling impeccably clean and ear-resistibly fresh!
Owned and Operated in Rochester, NY: Here at Mighty Paw we are dog people, just like you. We know as a pet parent you refuse to settle for nothing but the best for your pup… and neither do we. That's why Mighty Paw Waggables are made right here in the USA!