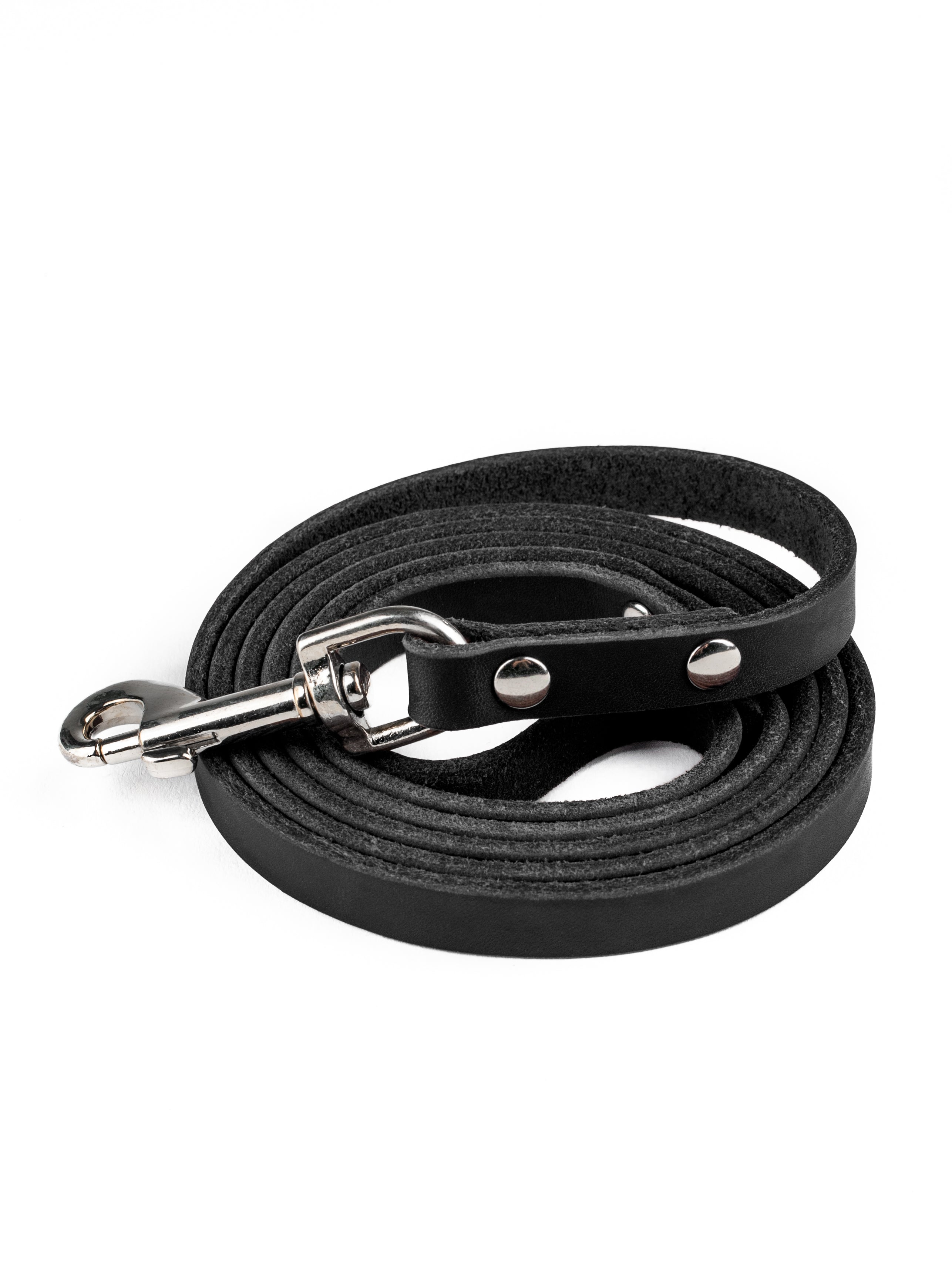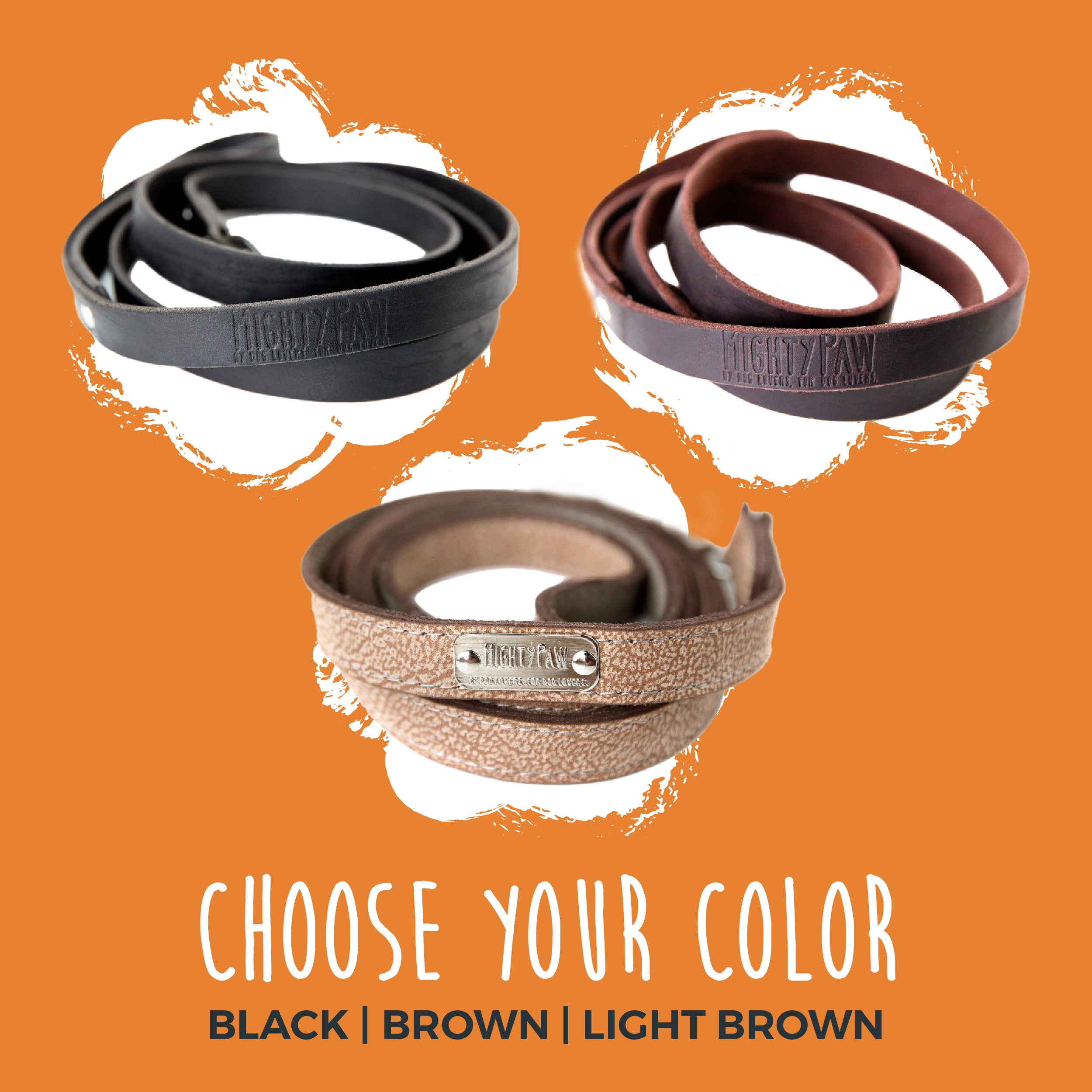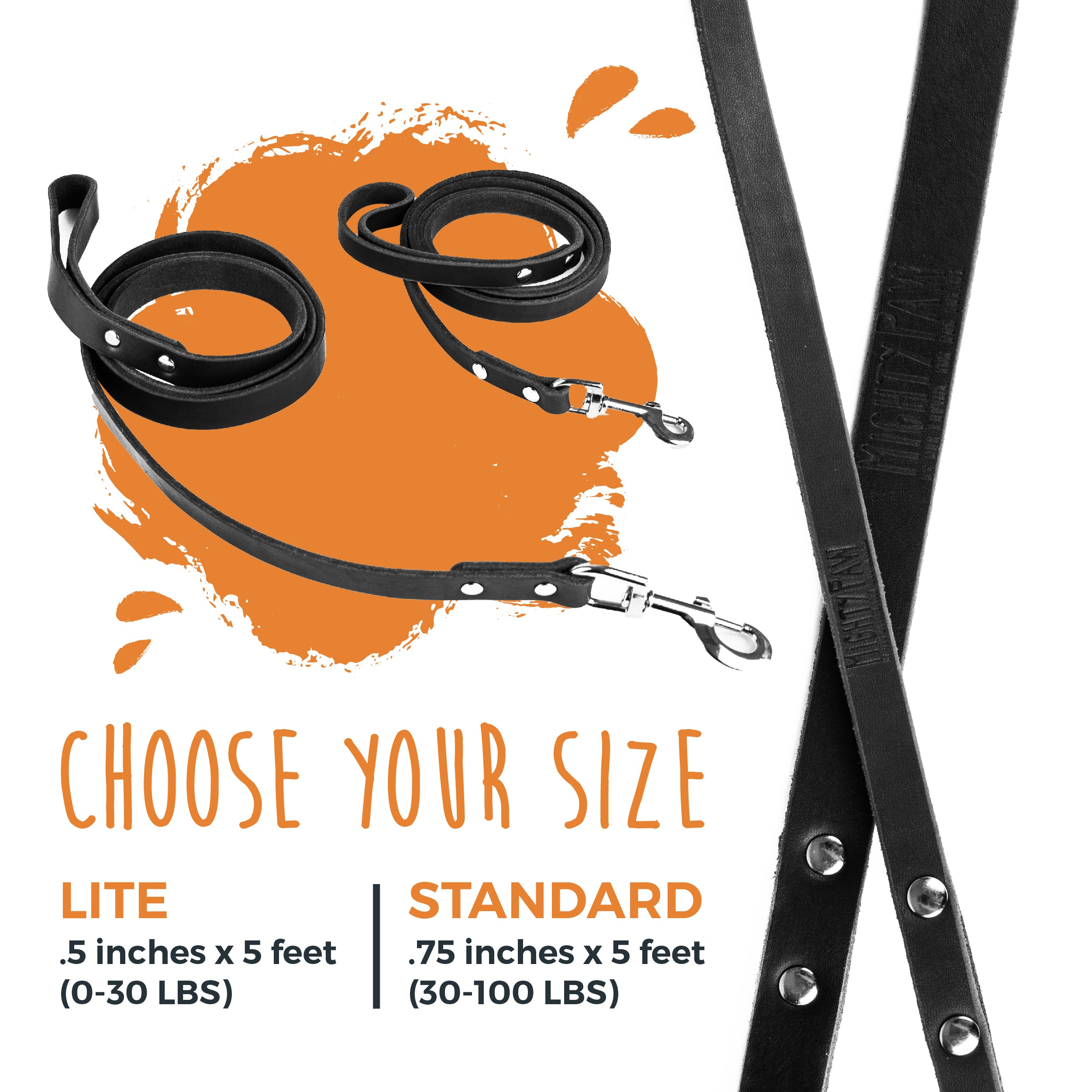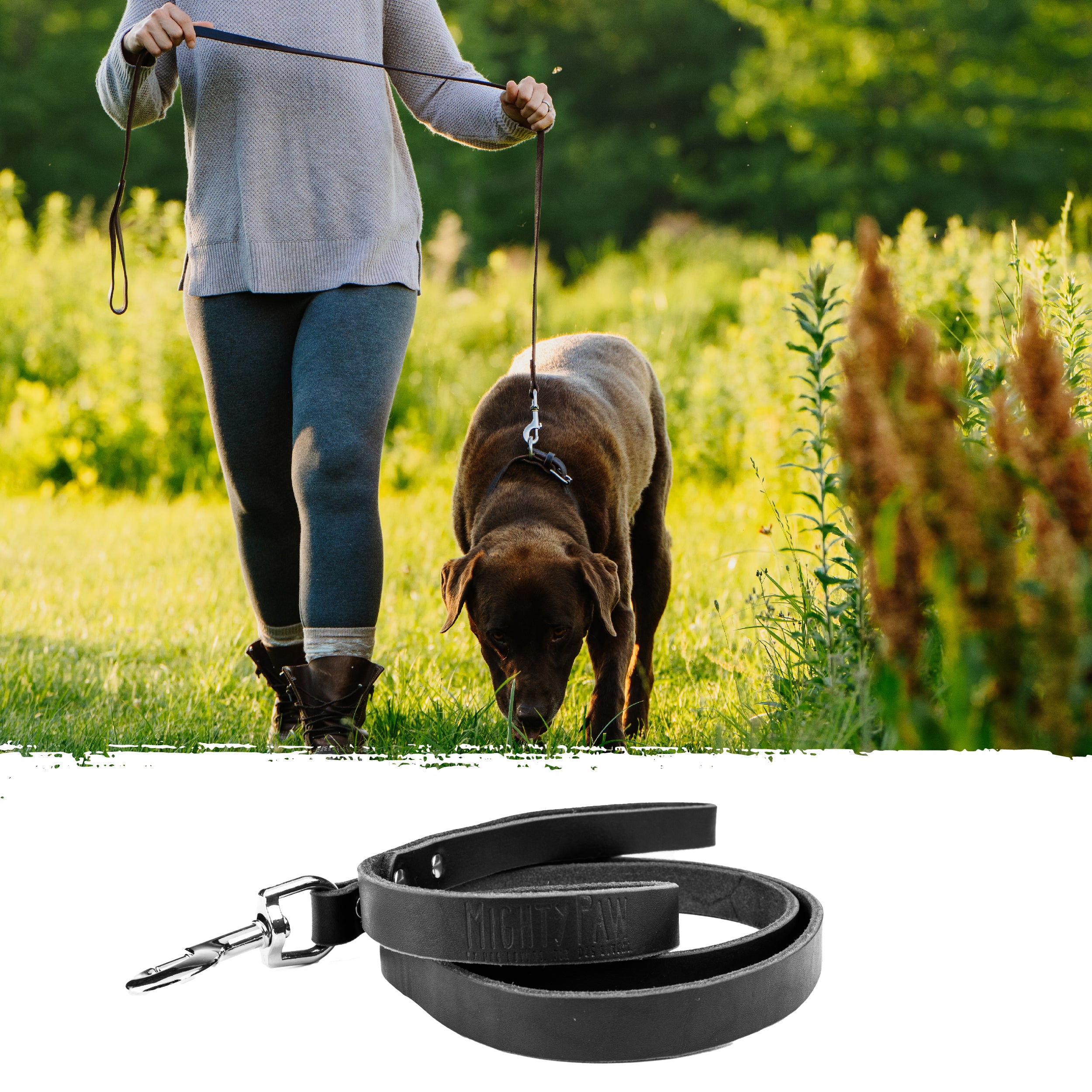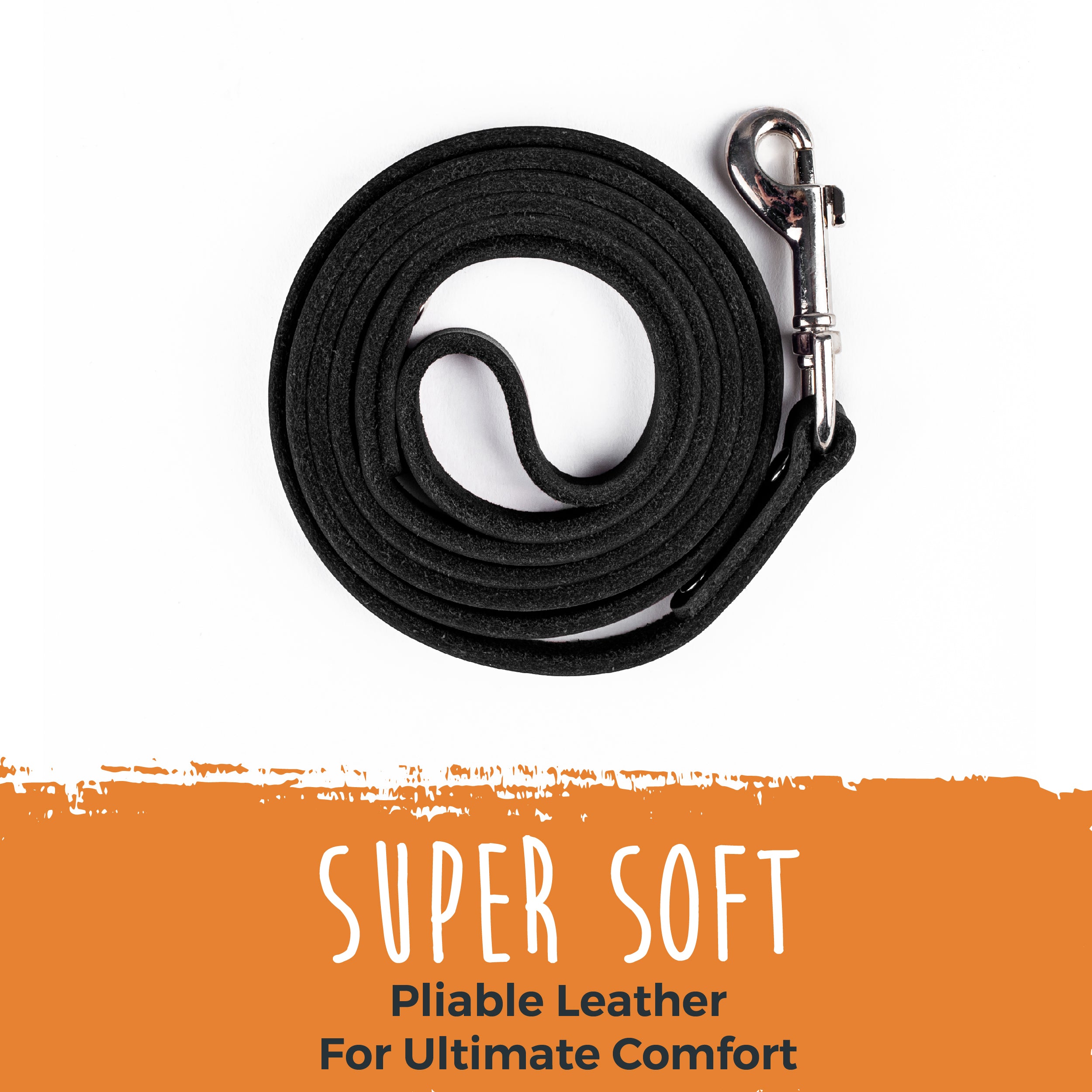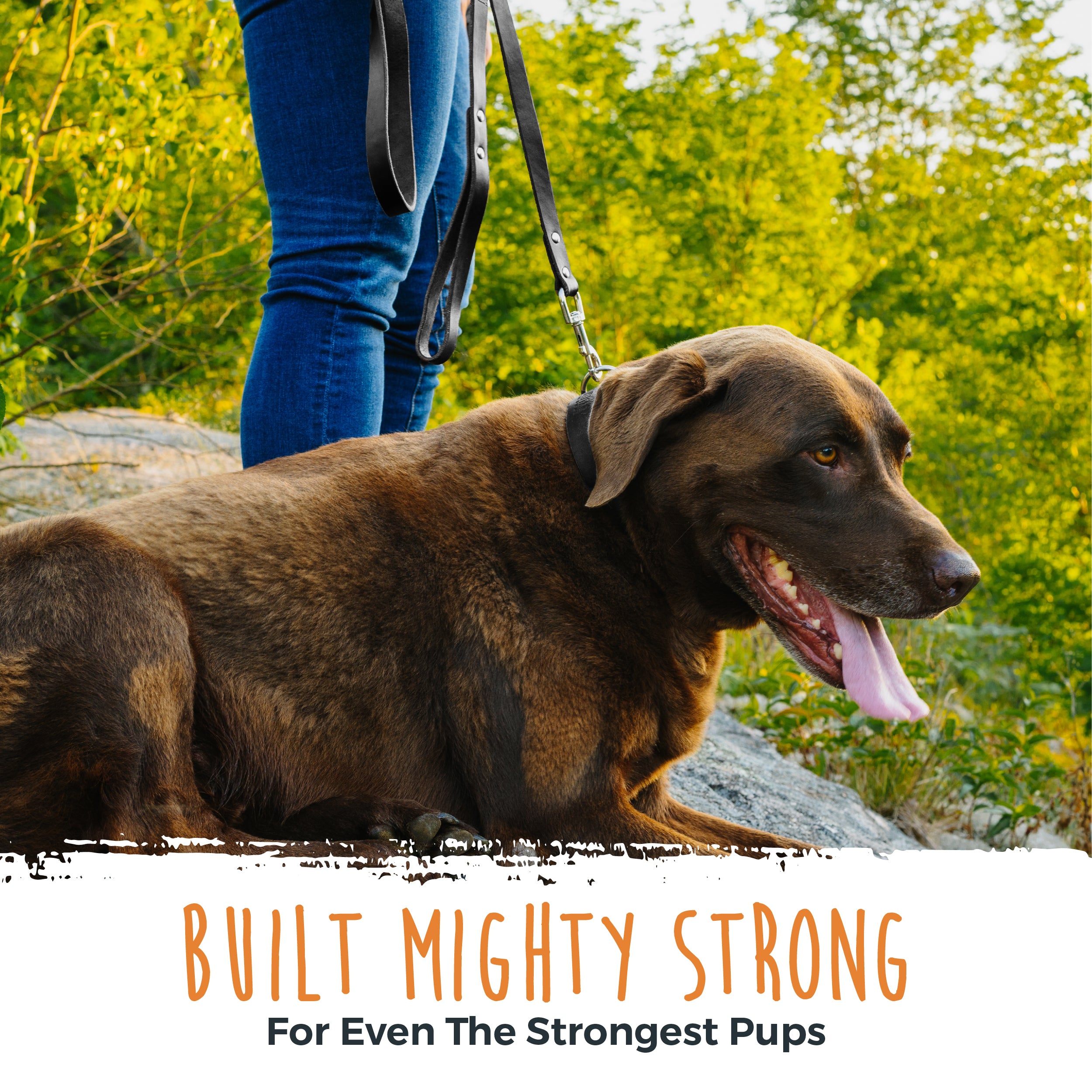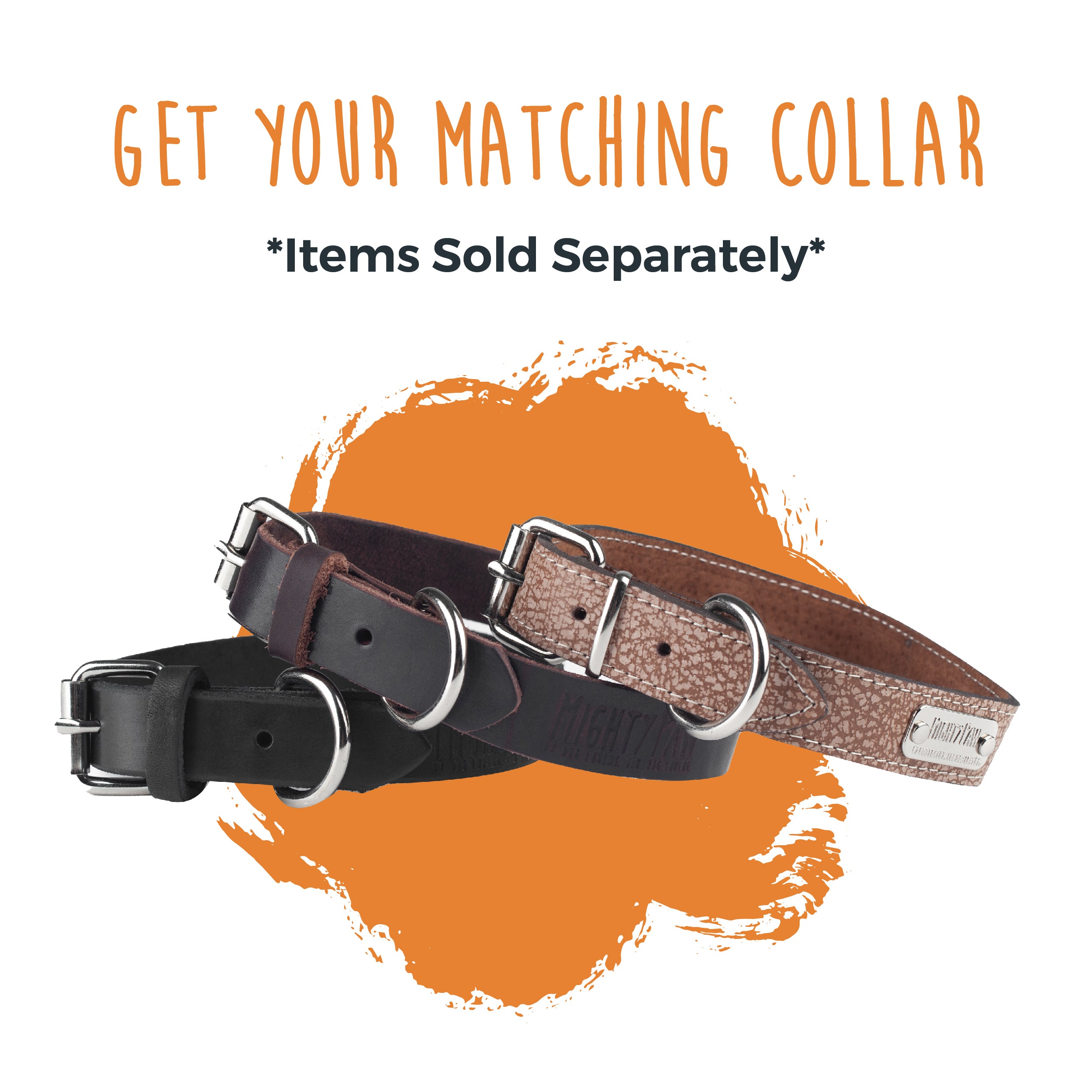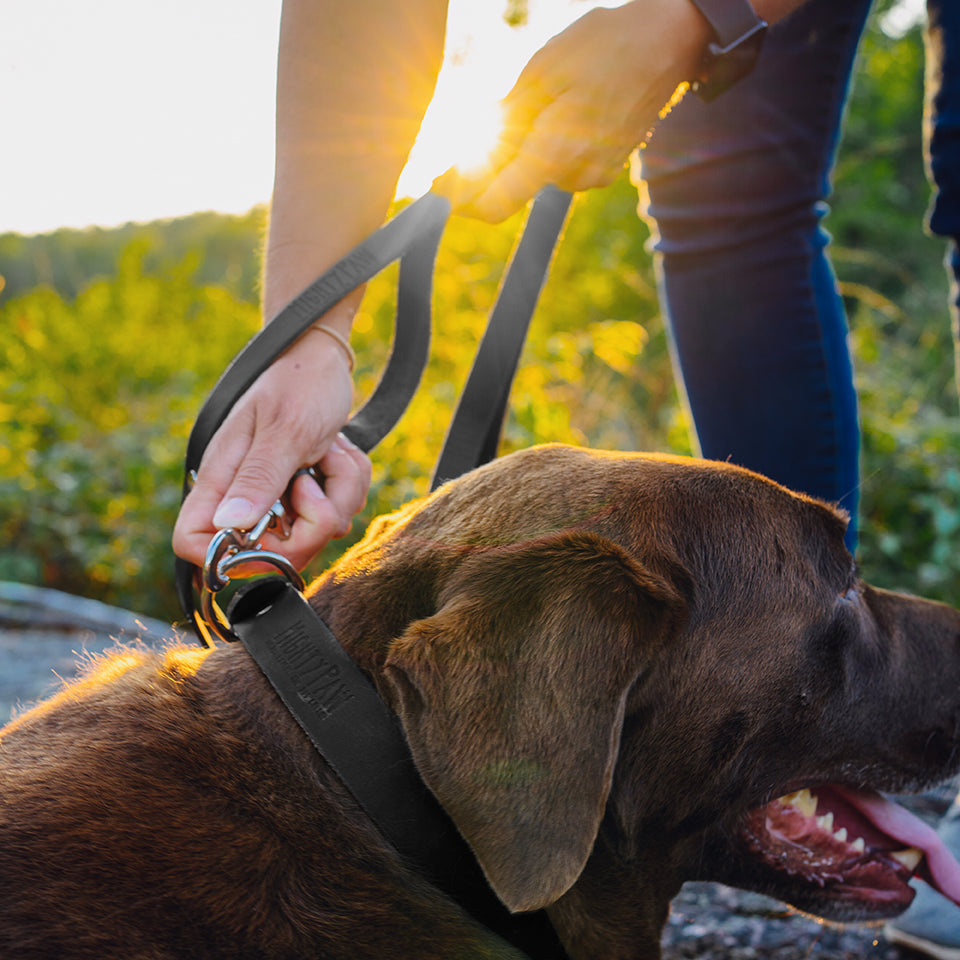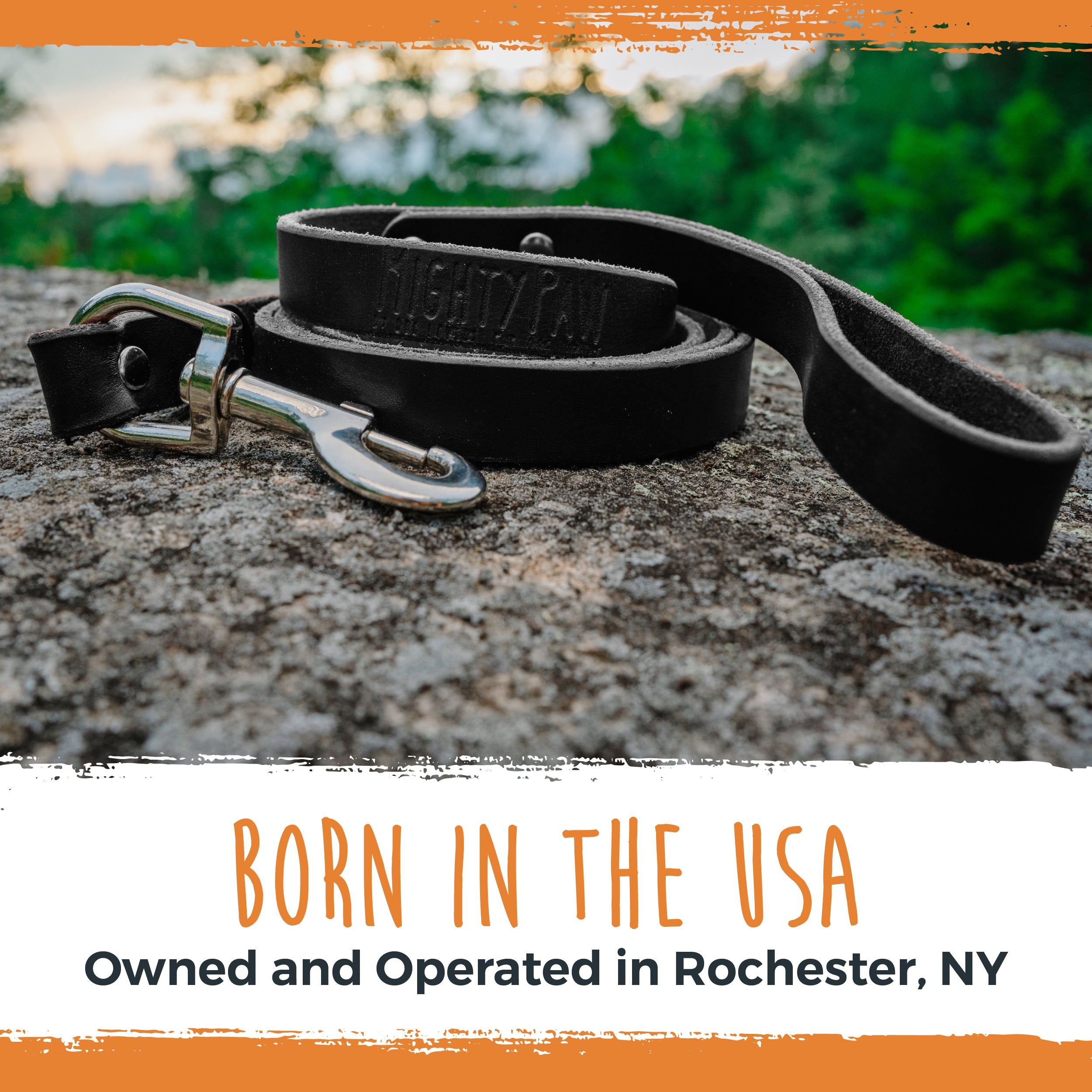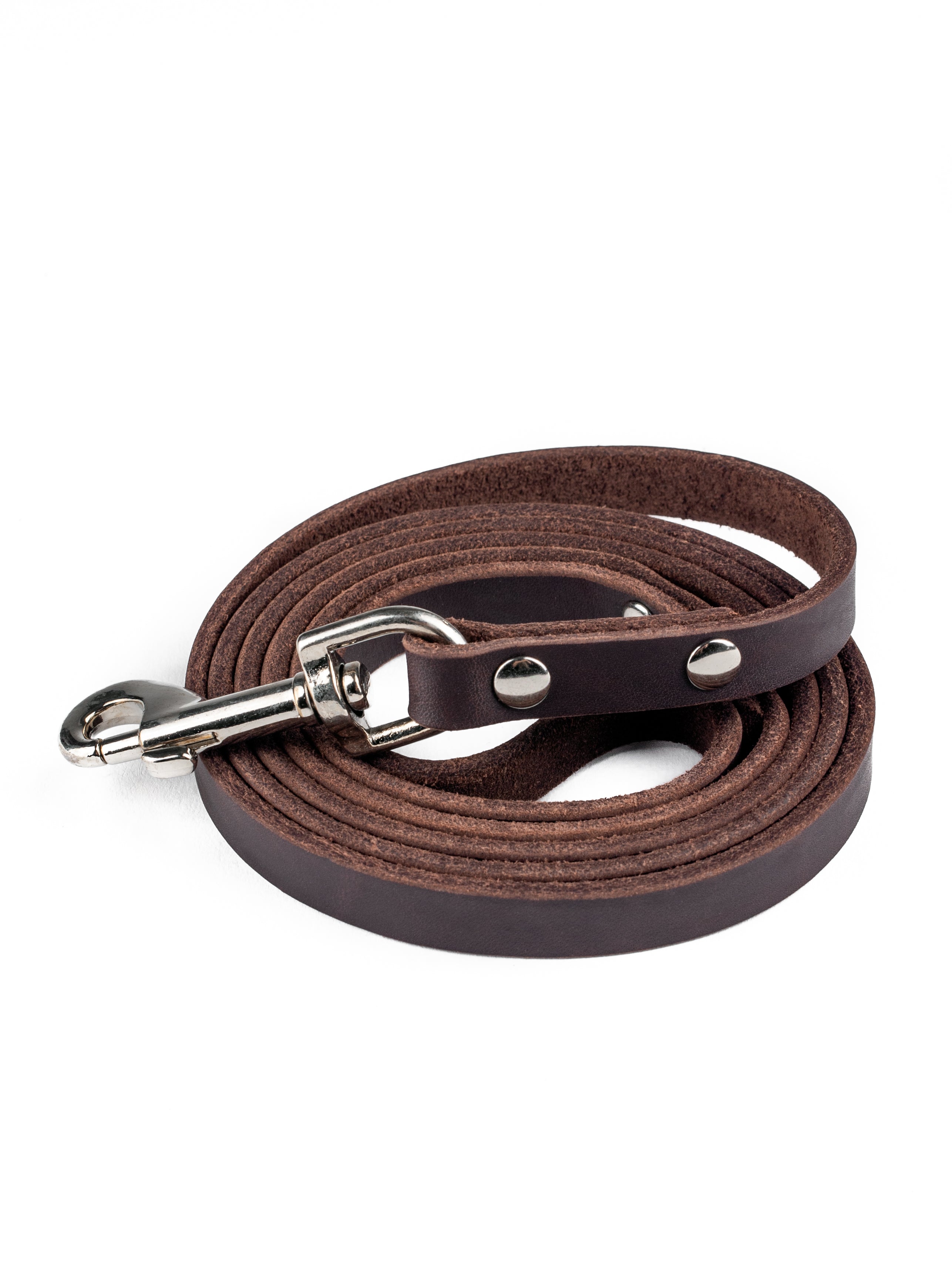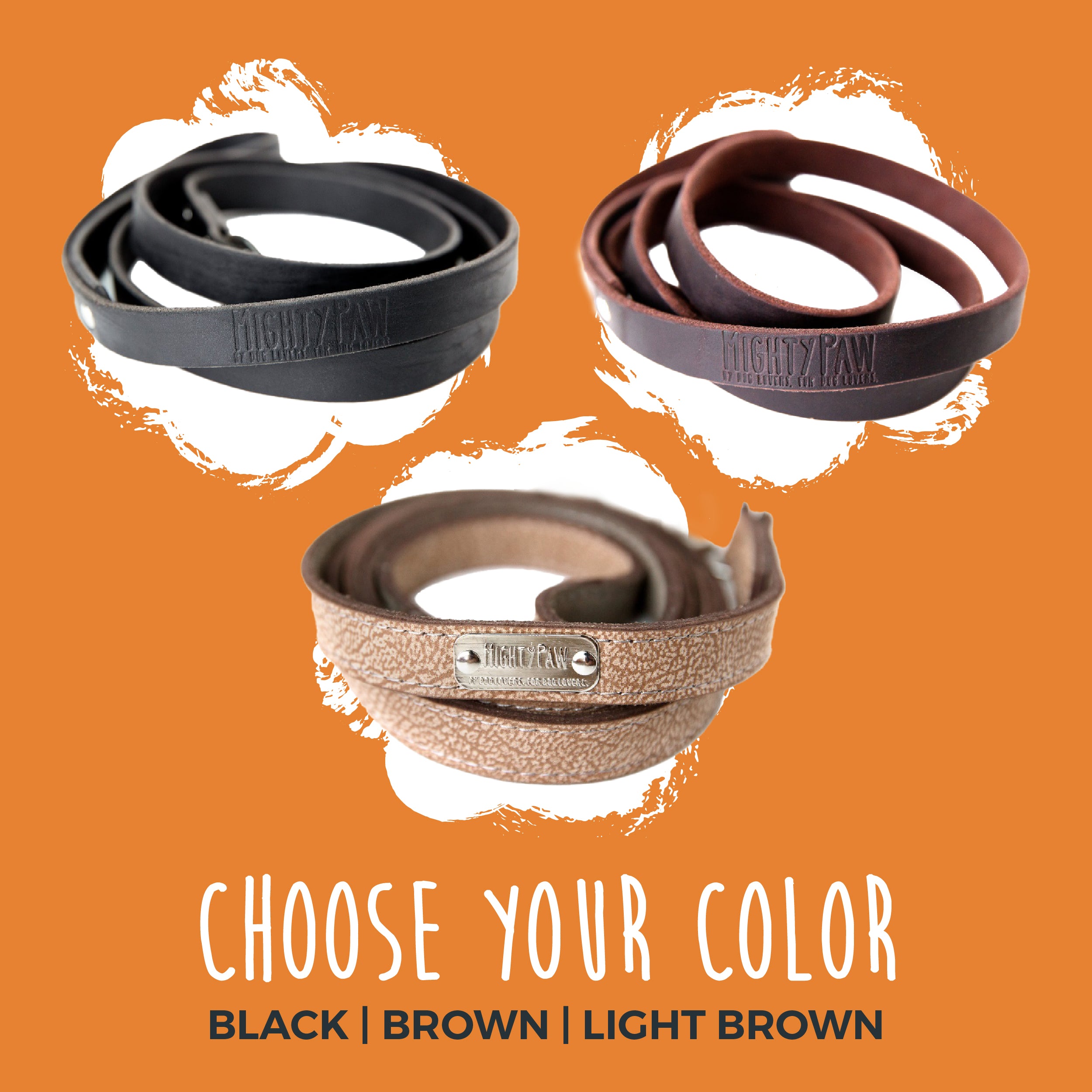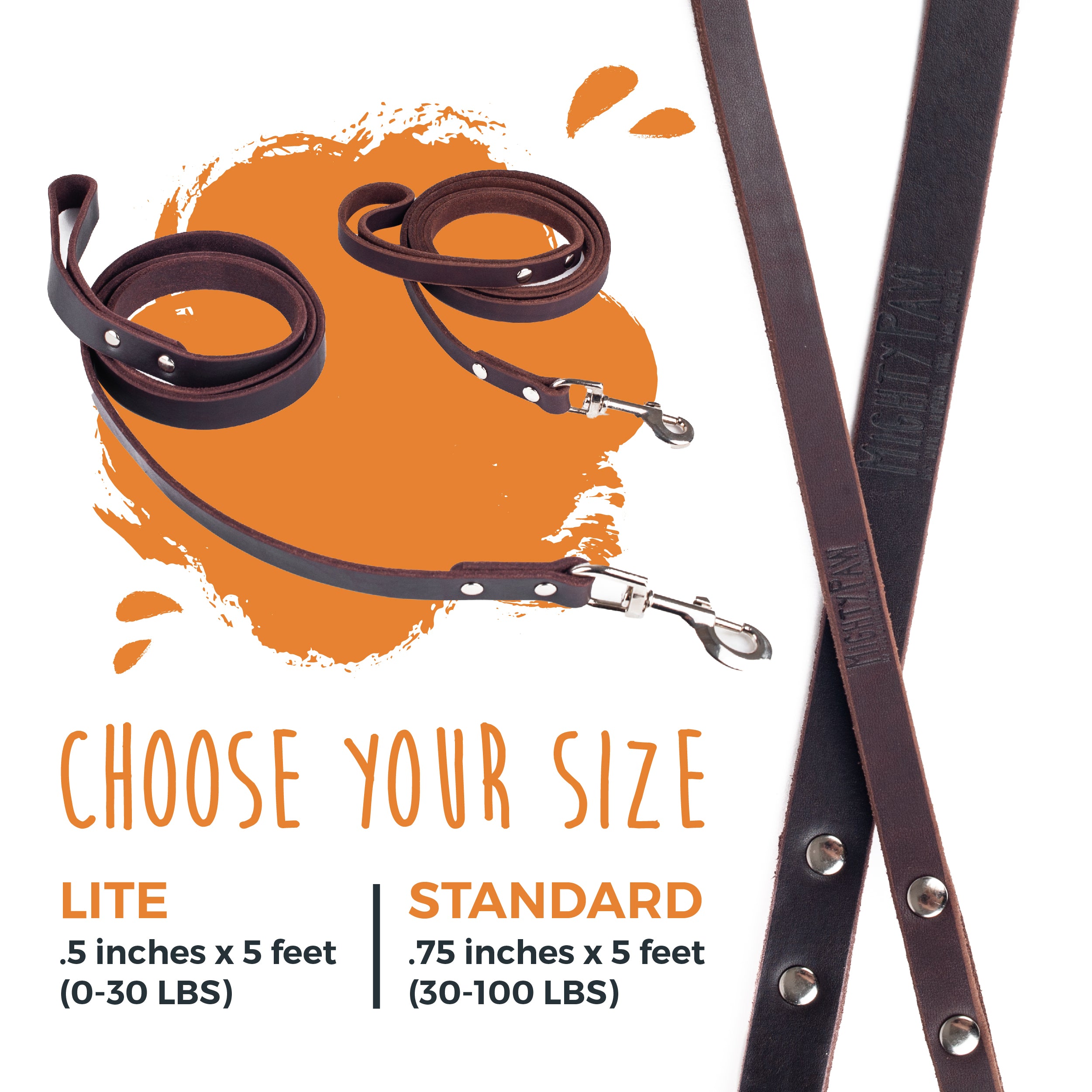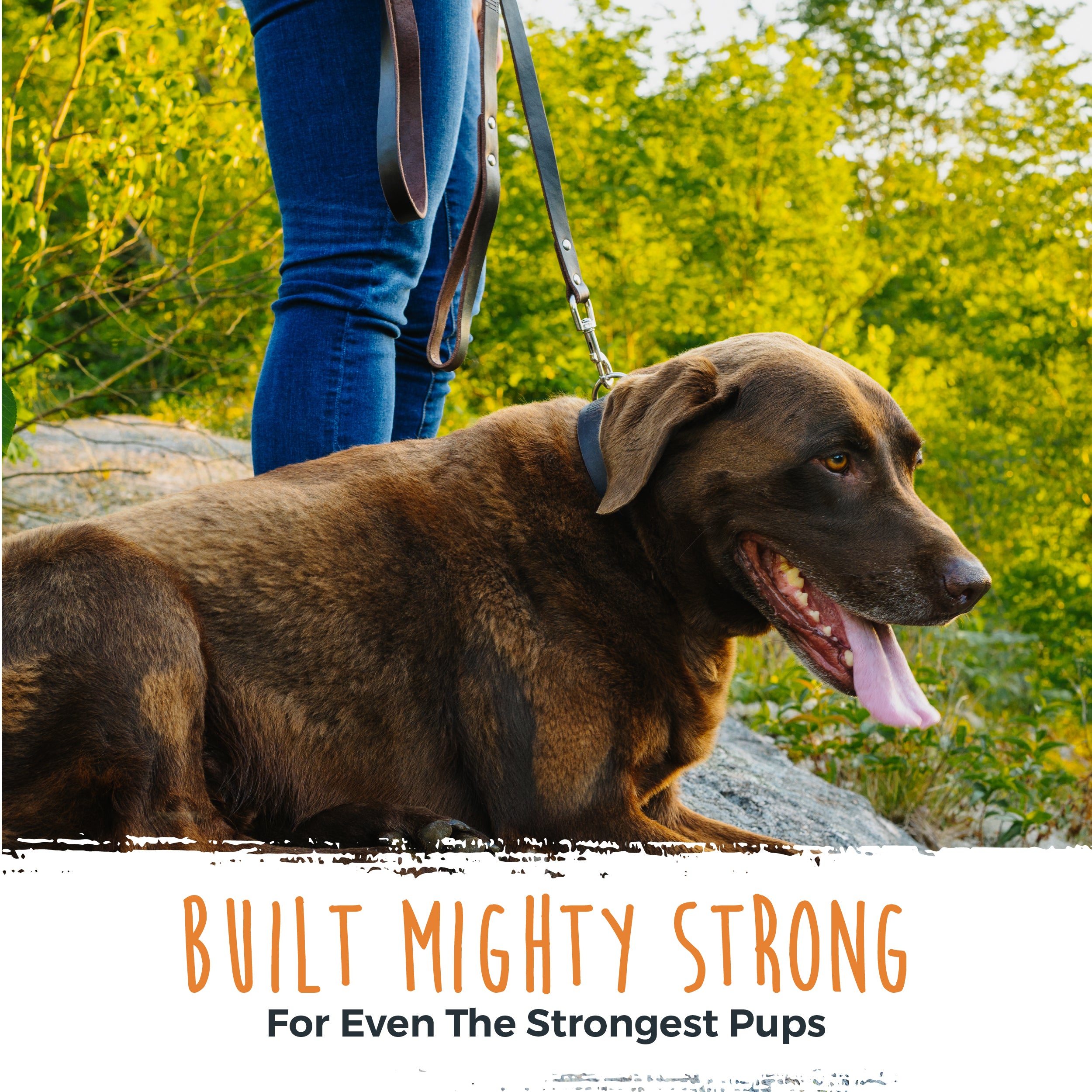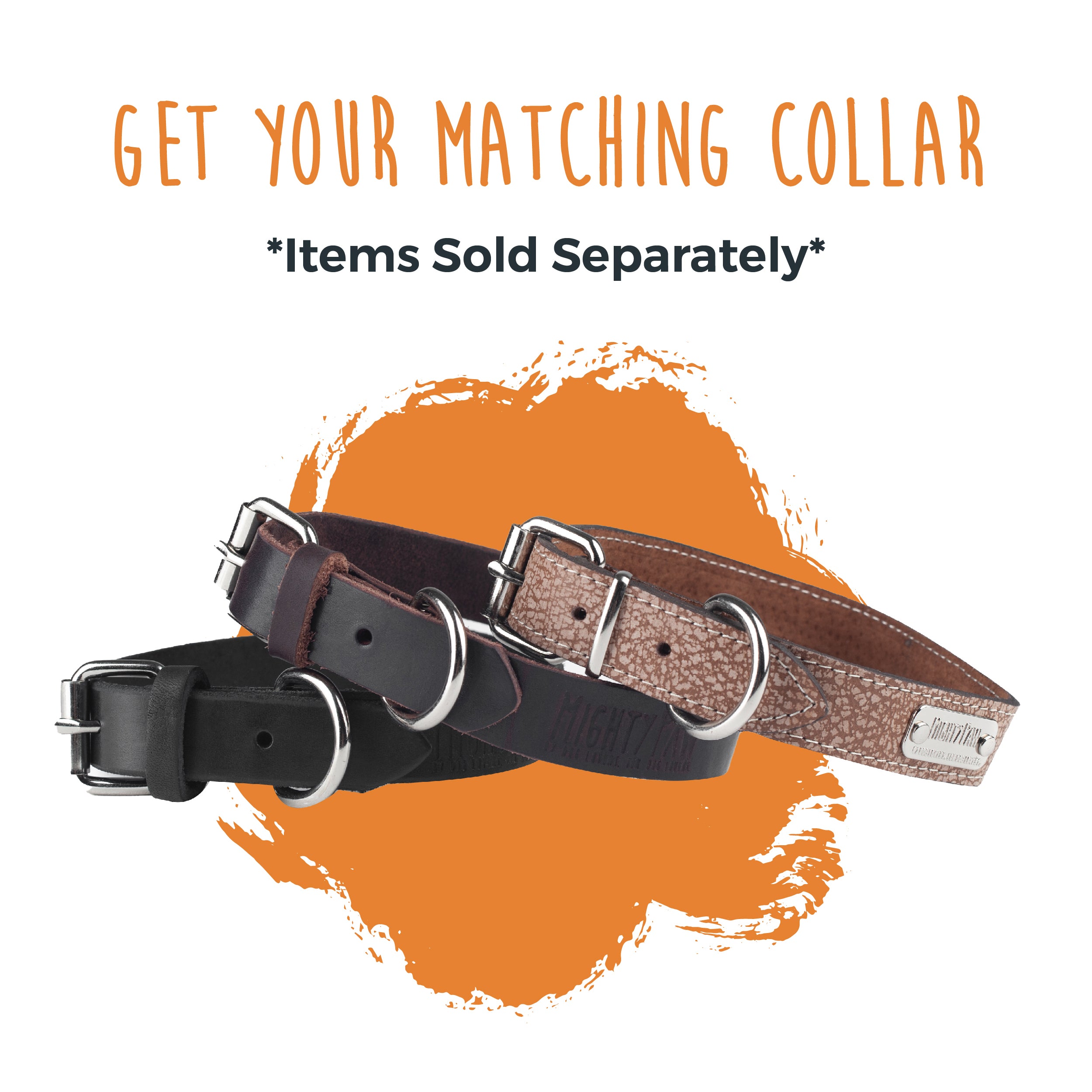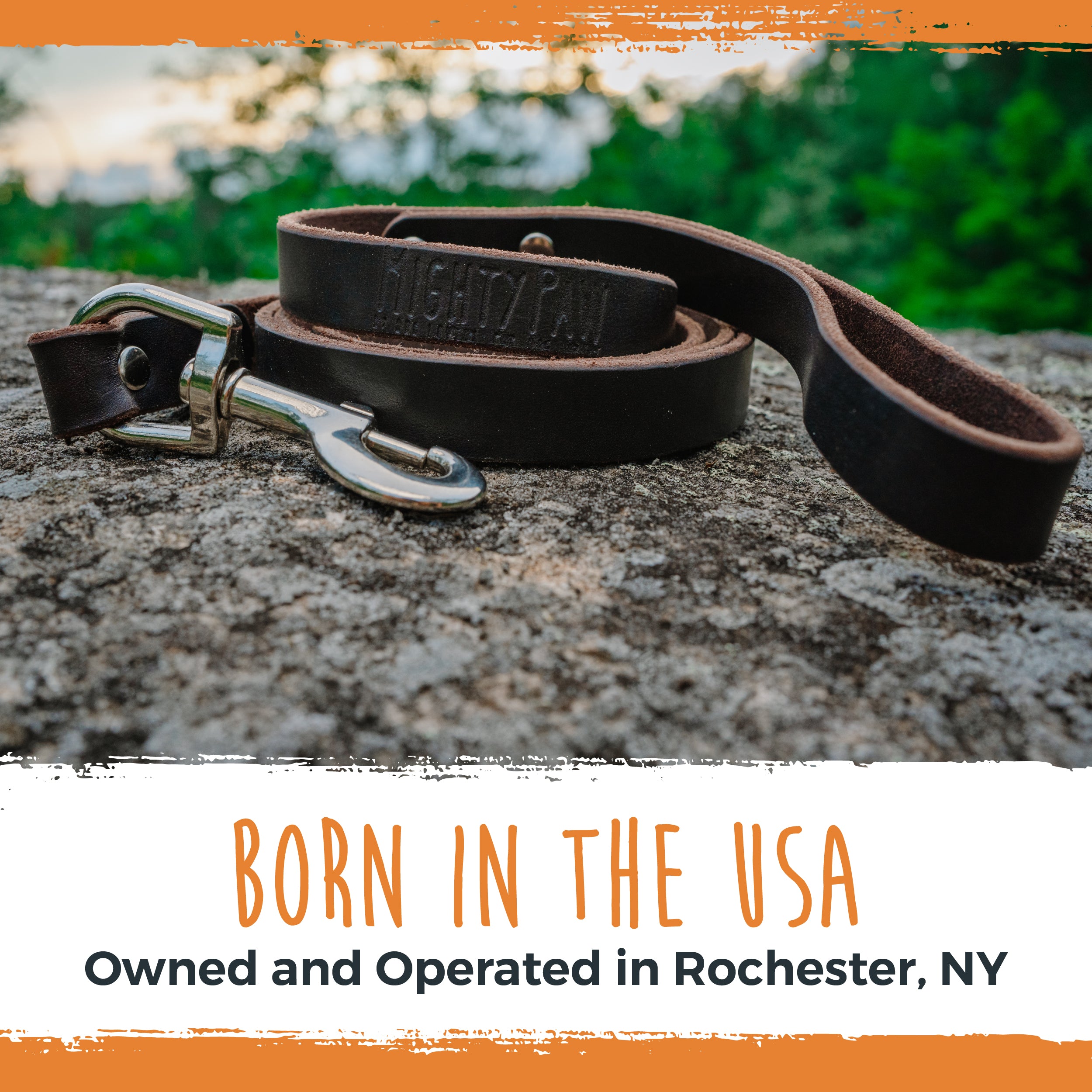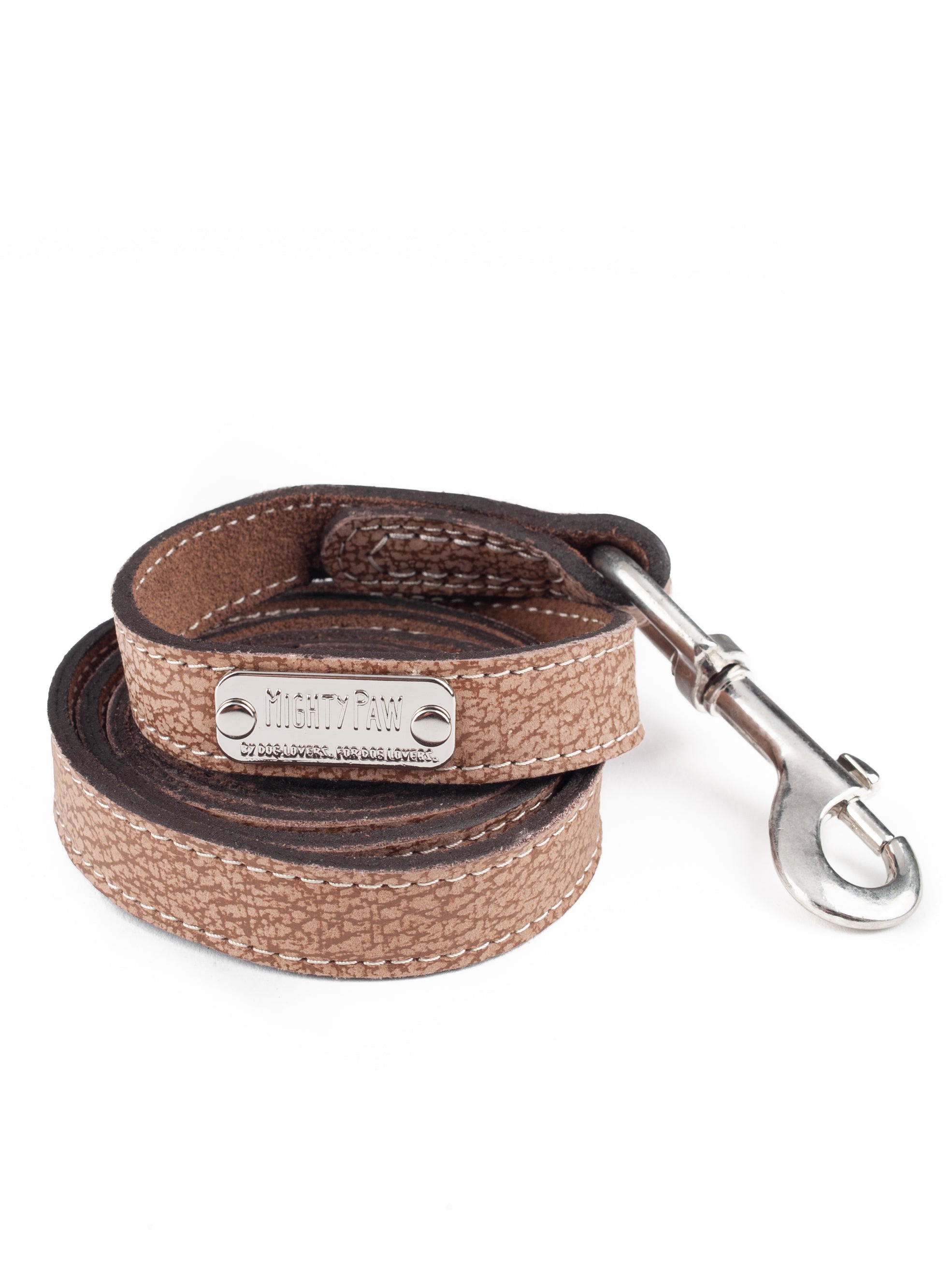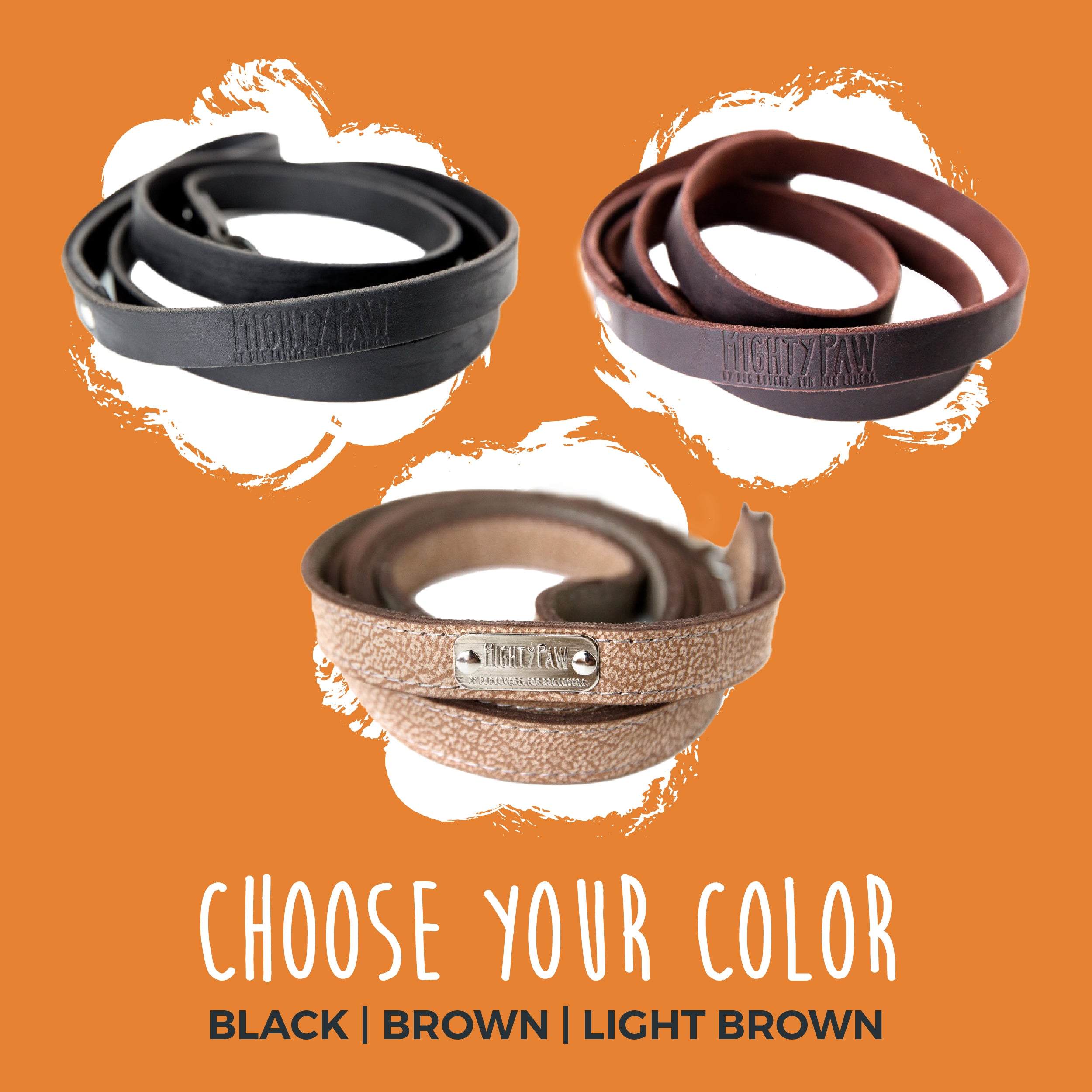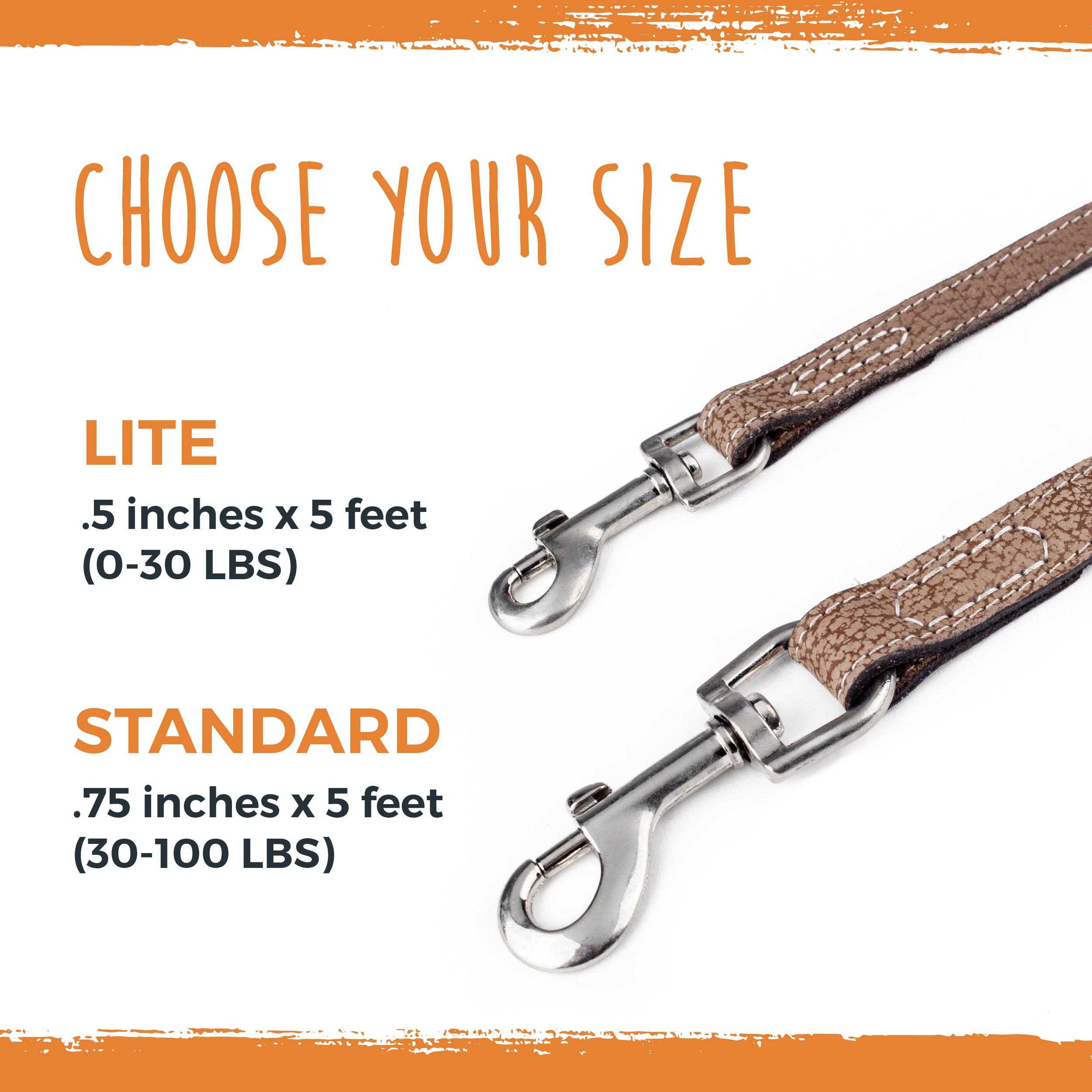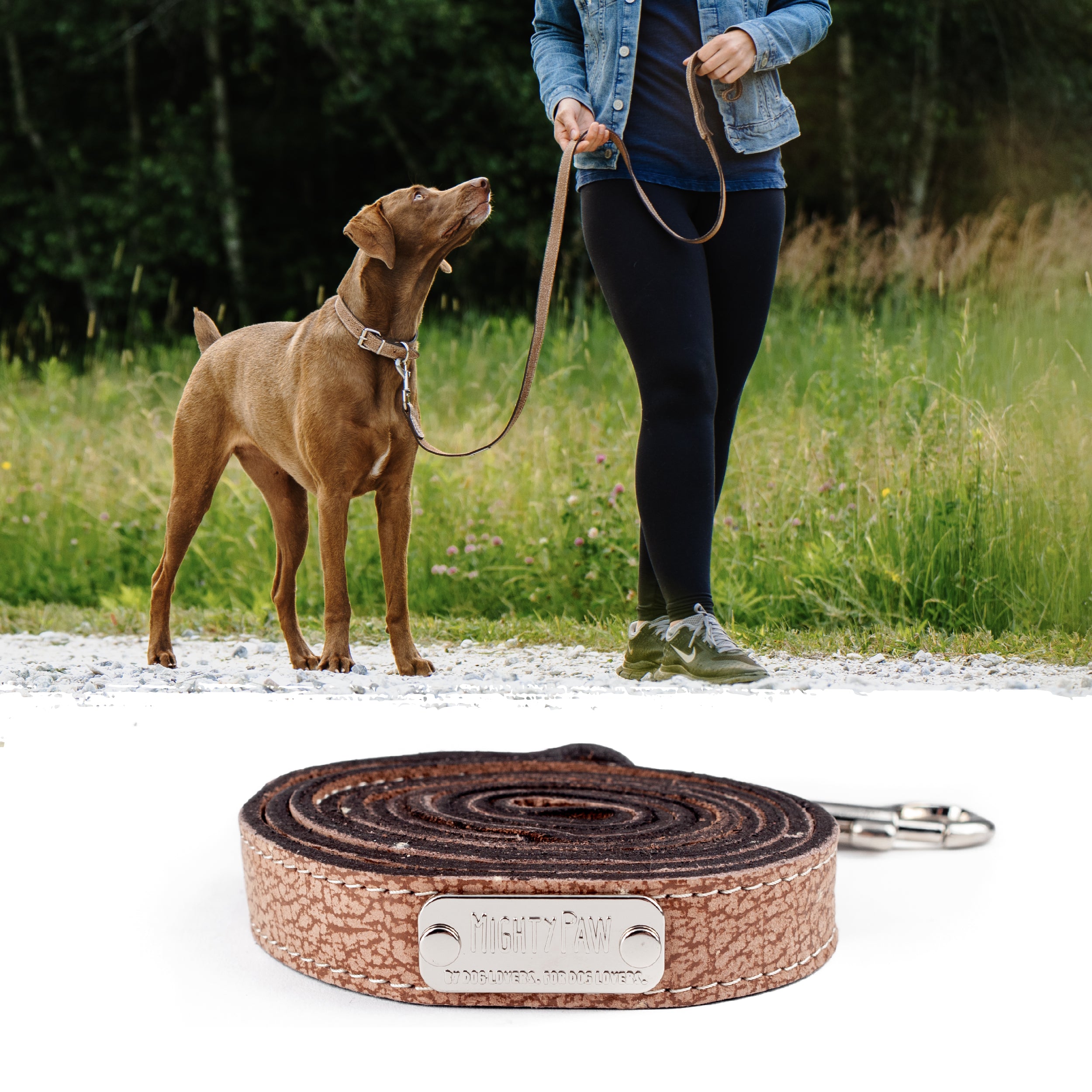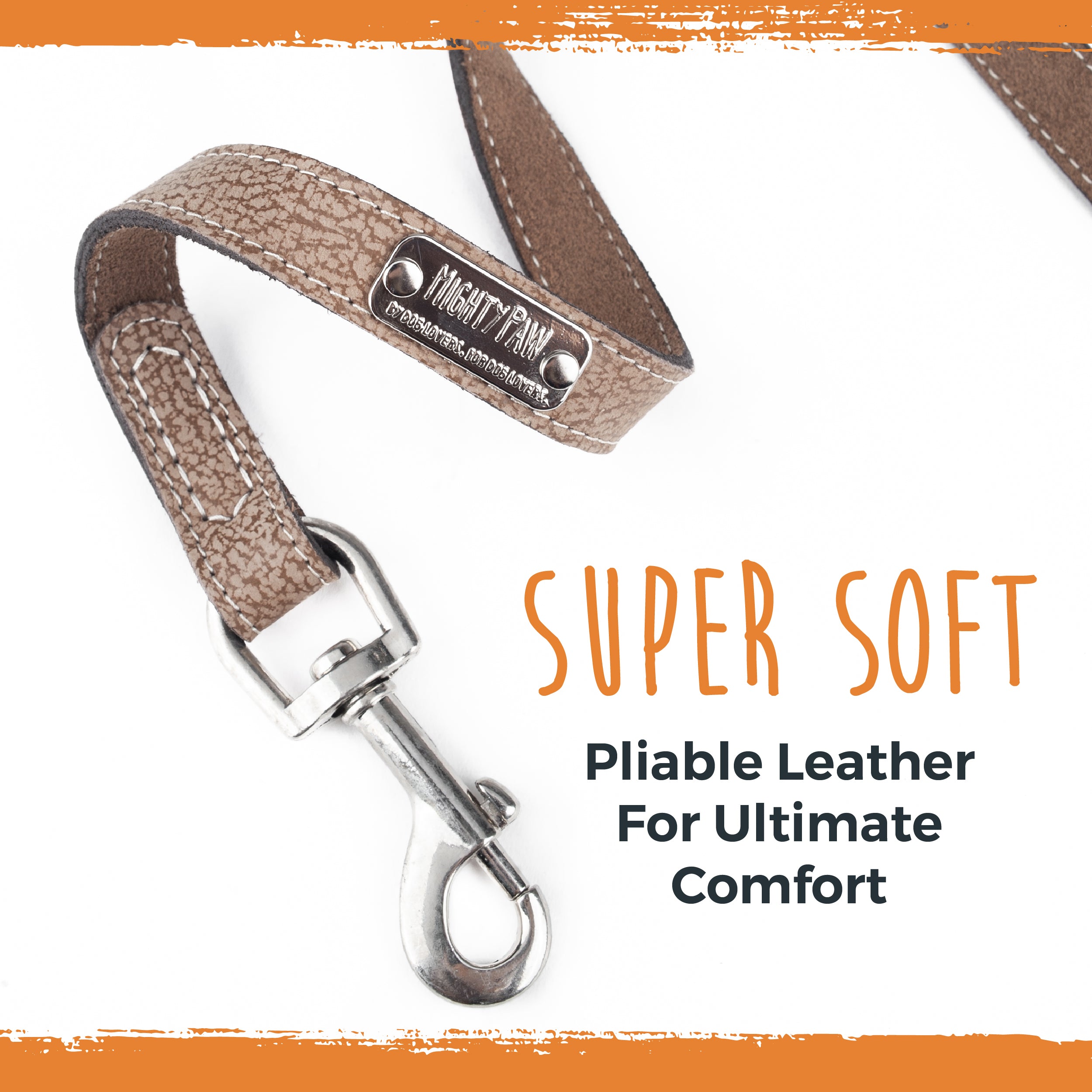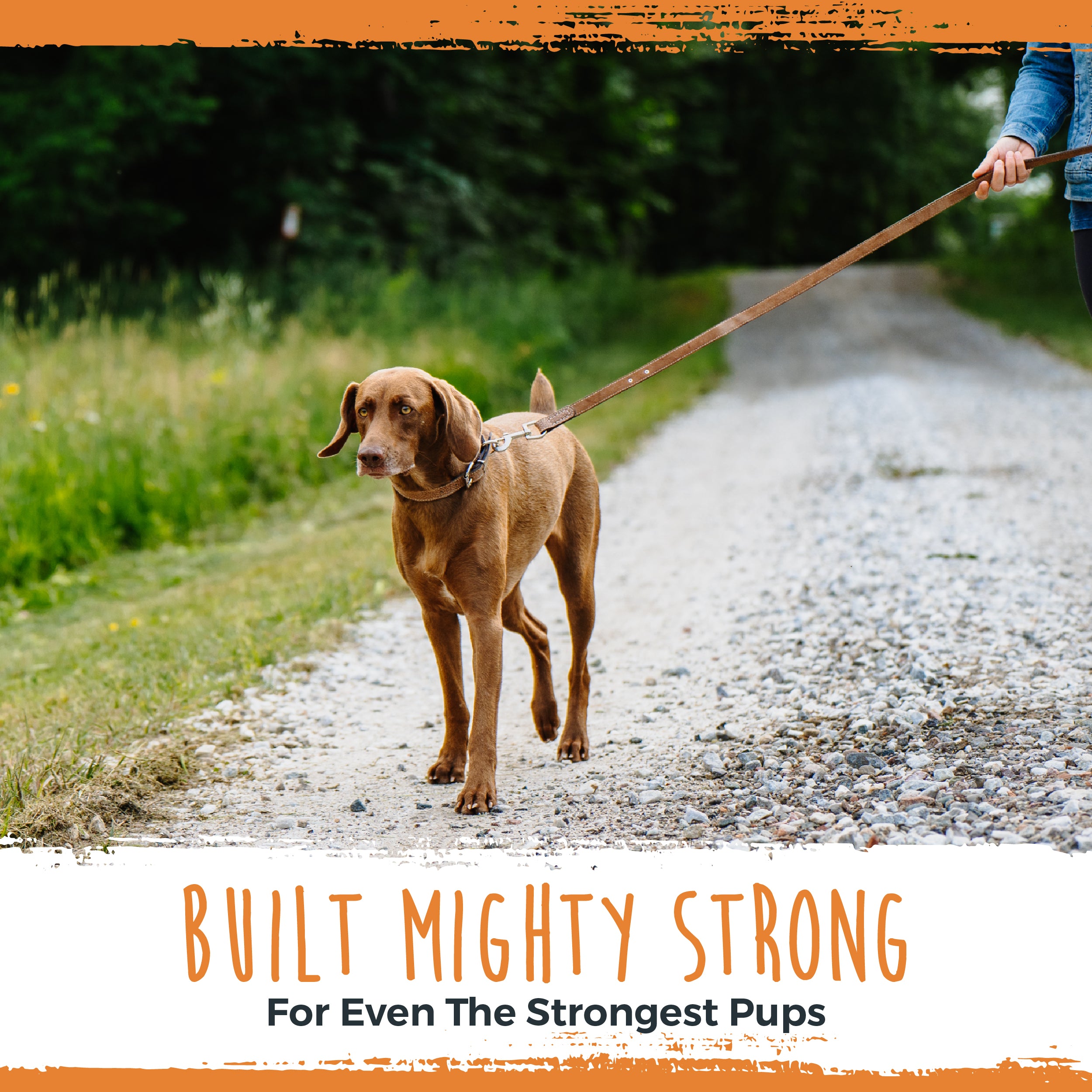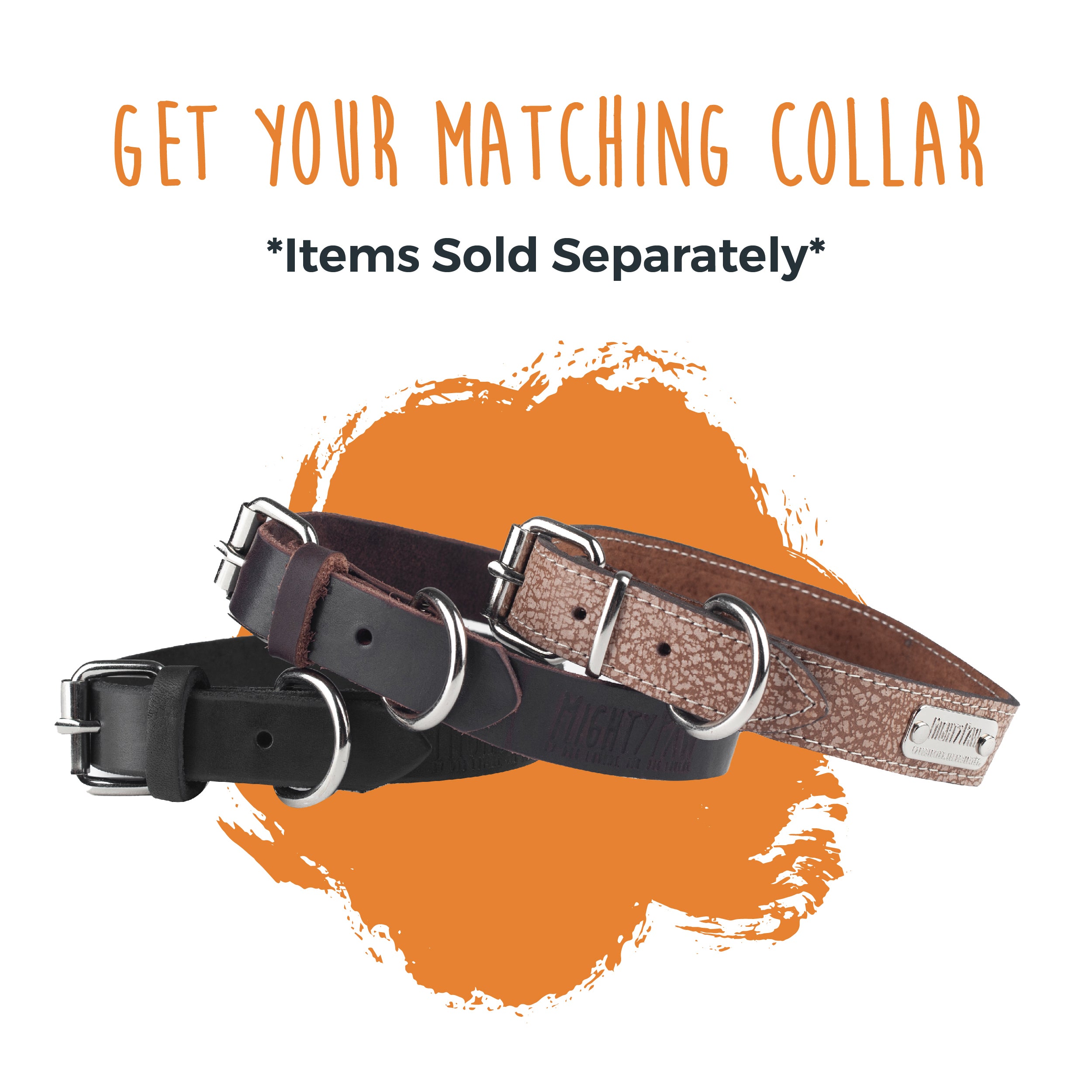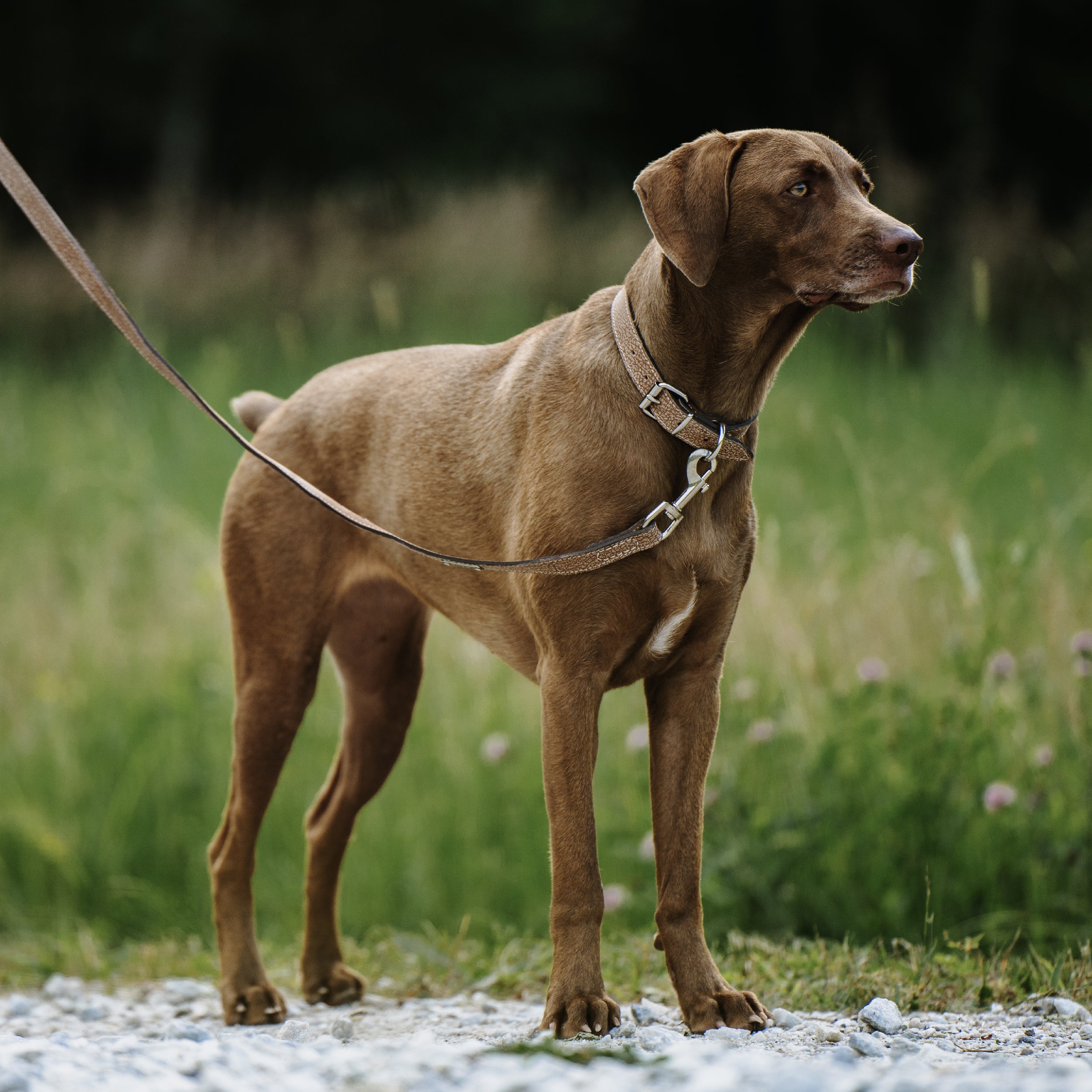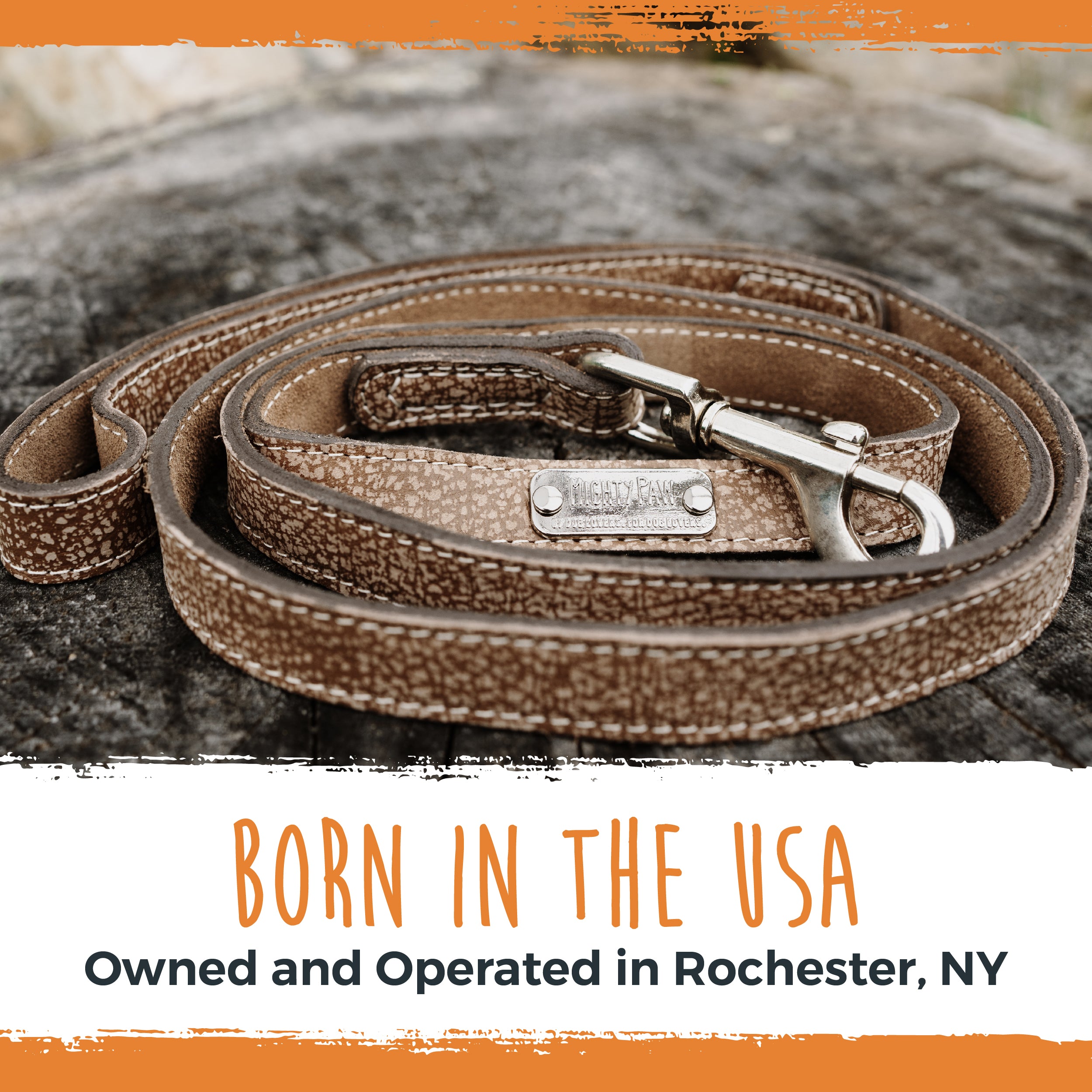 Leather Dog Leash (Distressed)
DISTRESSED LEATHER DOG LEASH
SUPER SOFT, PREMIUM QUALITY LEATHER: The Mighty Paw Leather Leash is made with super soft pliable leather that you and your dog will be sure to enjoy. Other leather products are stiff and abrasive or require bulky padding to be comfortable.
MODERN LOOK: Don't settle for that old fashioned threaded leather. Our stylish dog leash is made with distressed leather, sleek silver hardware, and an embossed logo to keep your pup looking great!
DURABLE HARDWARE: The leash is made with high quality alloy hardware that - not only looks great - but is sure to stand up to the wear and tear of even the most playful dogs.
MONEY BACK GUARANTEE: Purchase with confidence with our no-hassle - 90 day - 100% money back guarantee.
CHOOSE YOUR SIZE | CHOOSE YOUR COLOR:
3 colors [Deep Brown (Black), Brown, Light Brown]
2 sizes [Lite 0-30 lbs | Standard 30 -100 lbs].


SPECIFICATIONS (L x W):
Lite (0-30lbs) : 5 Feet x 1/2 Inch
Standard (30-100lbs): 5 Feet x 3/4 Inch