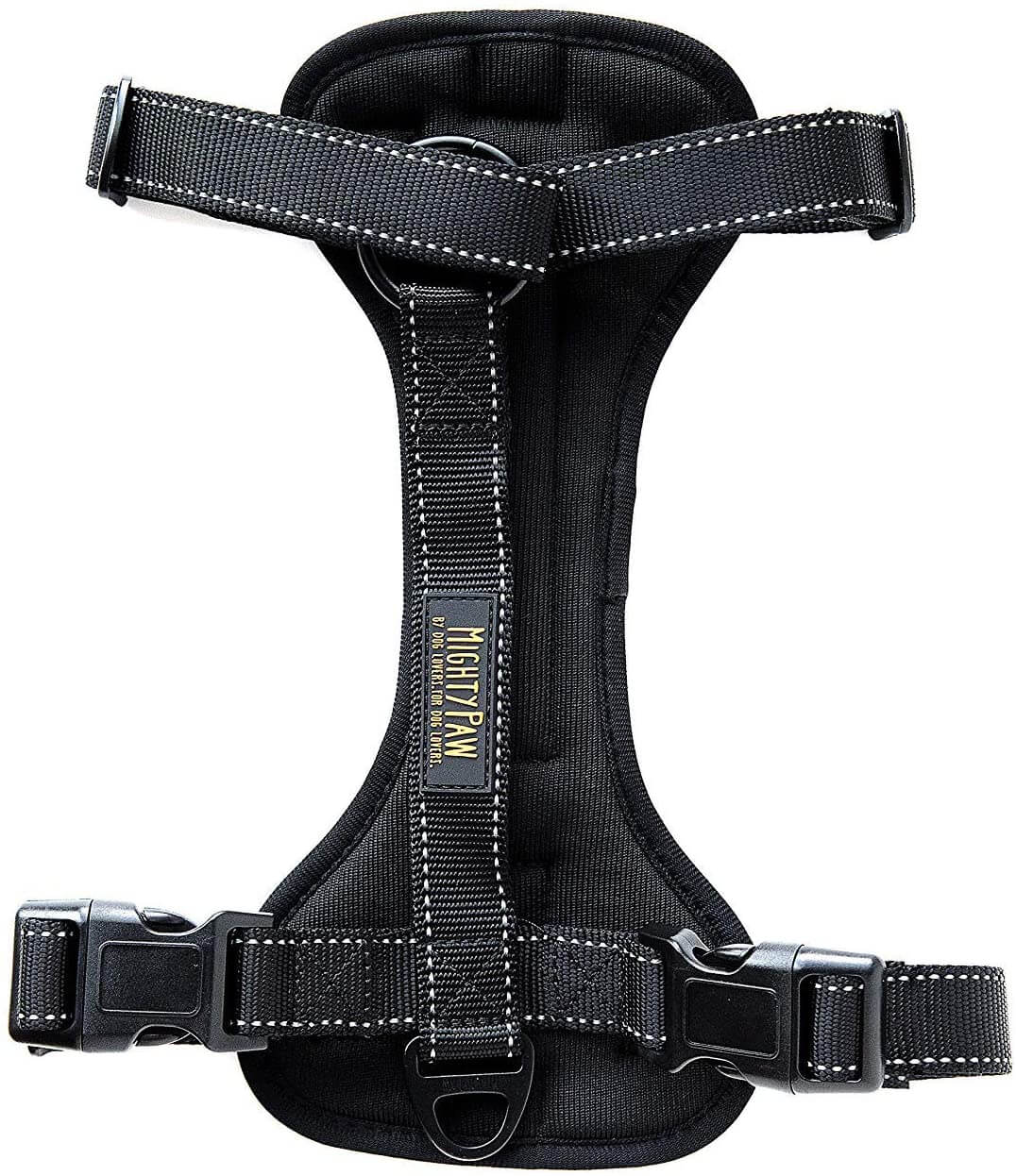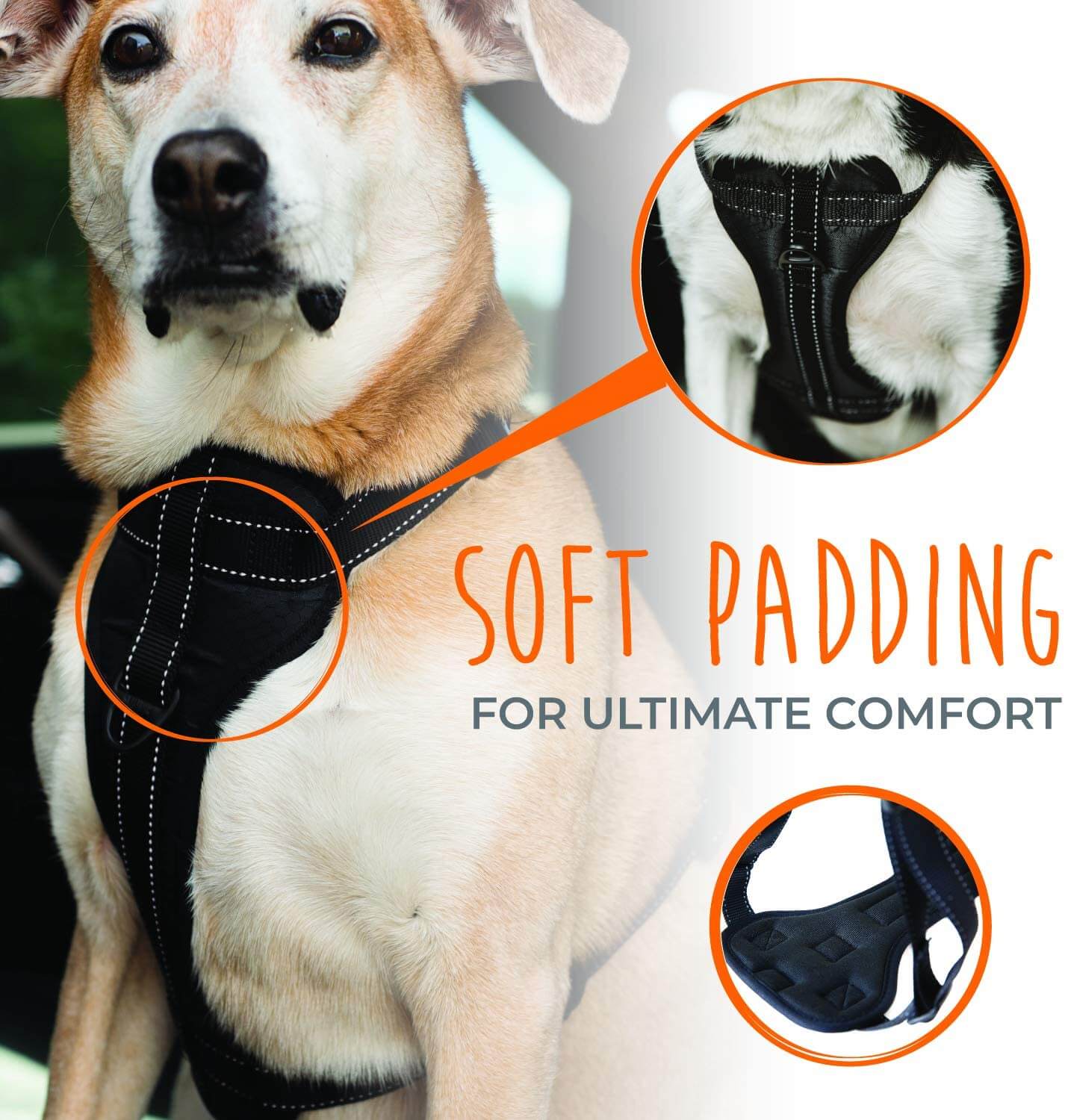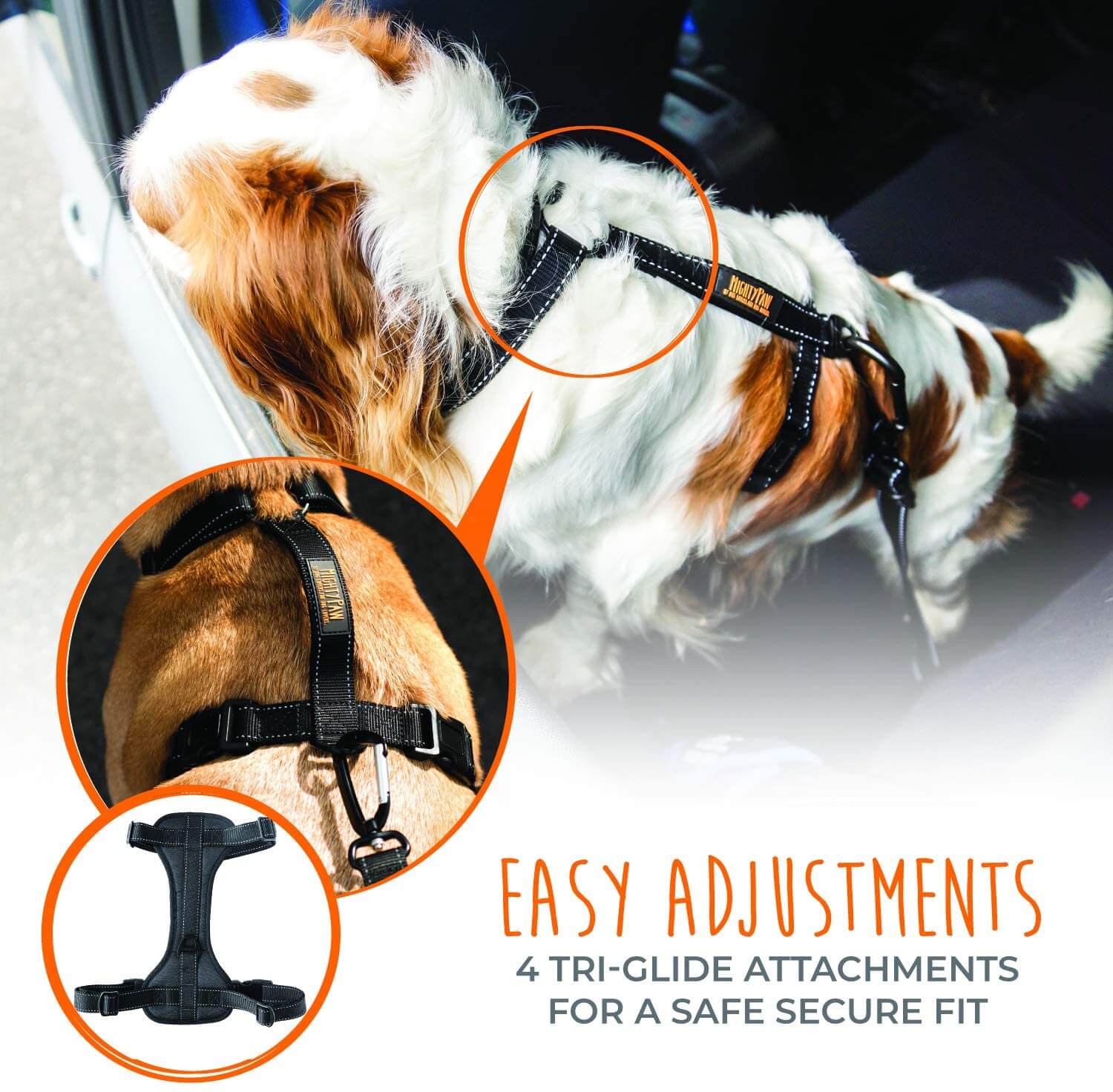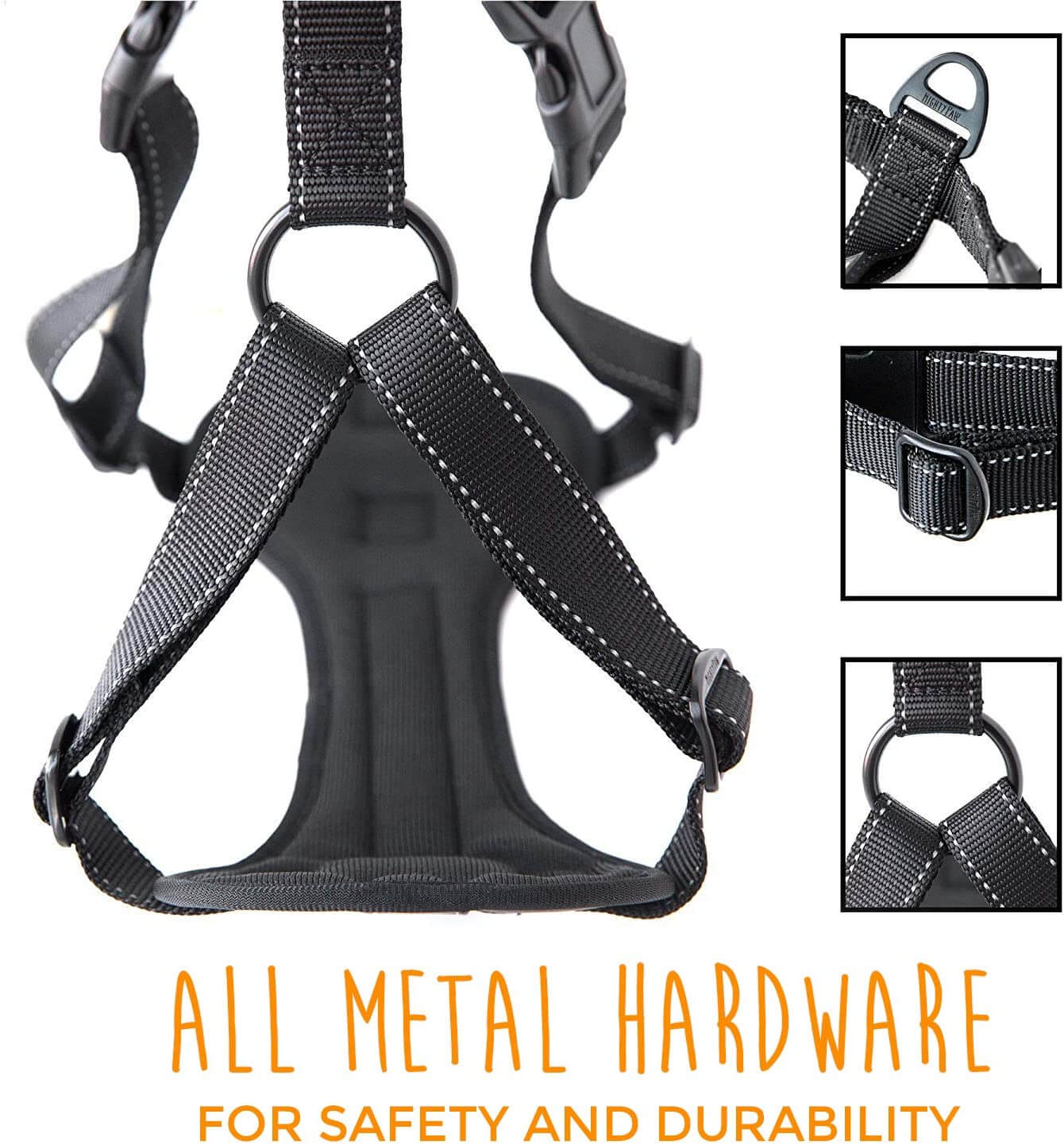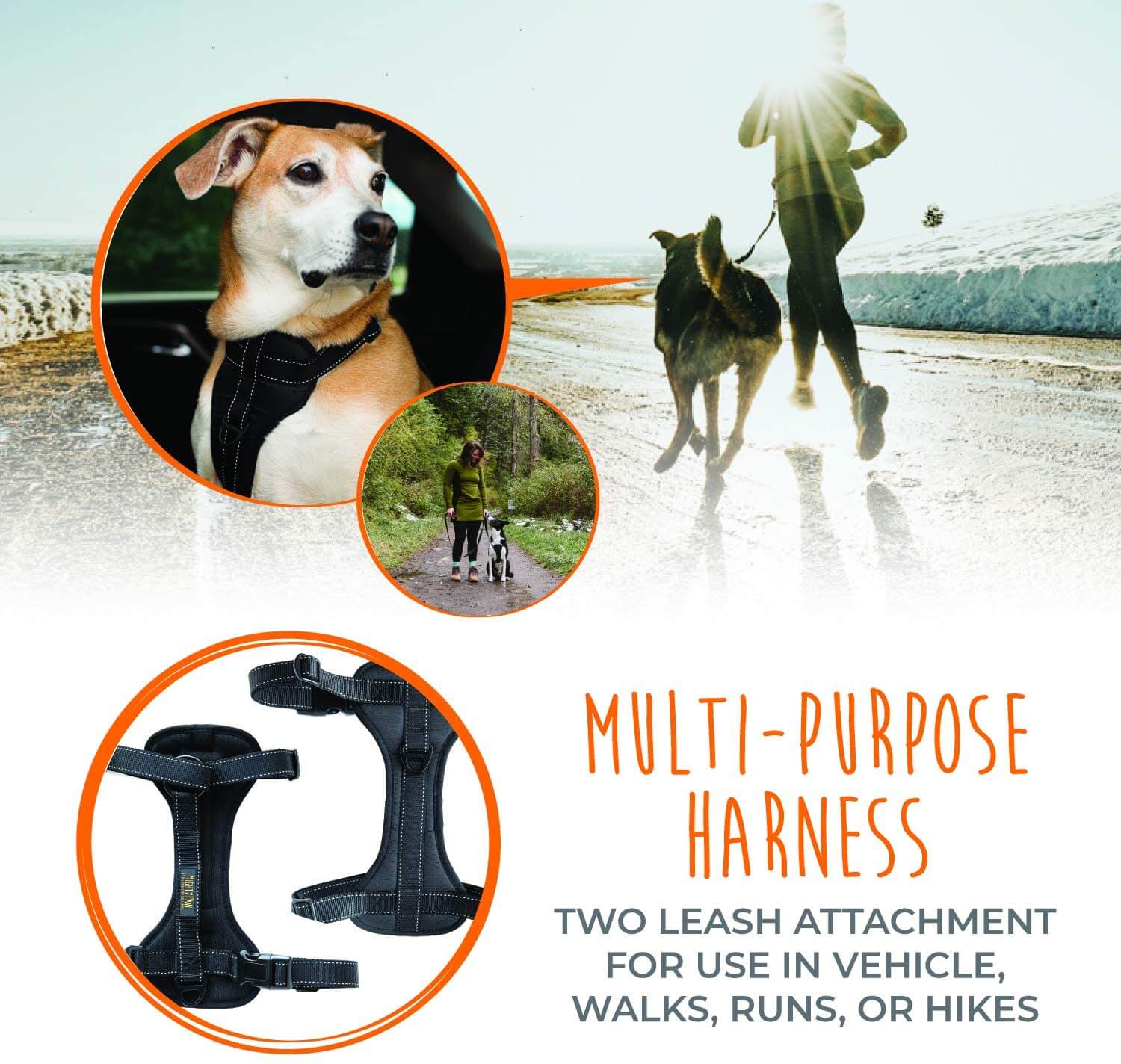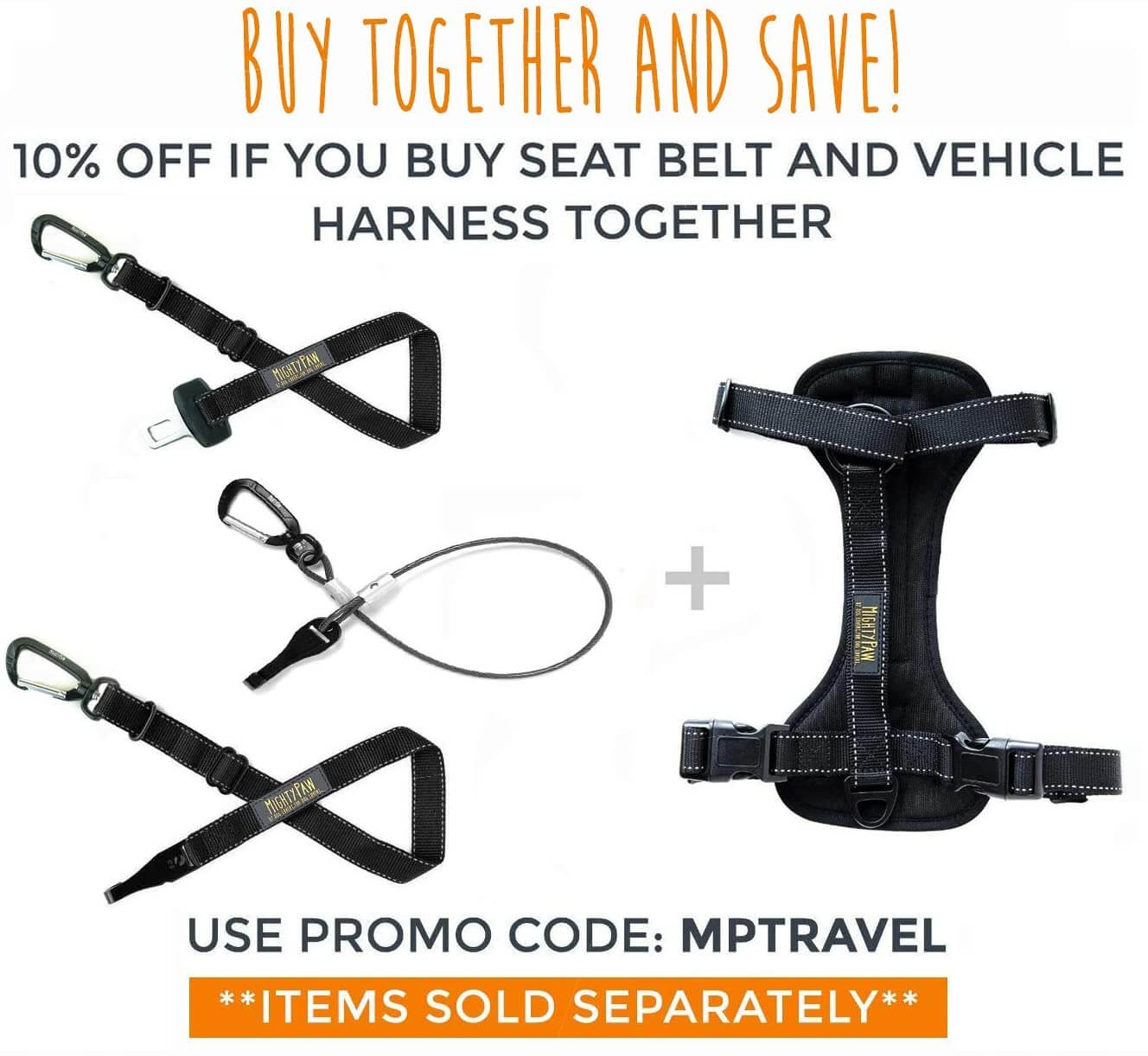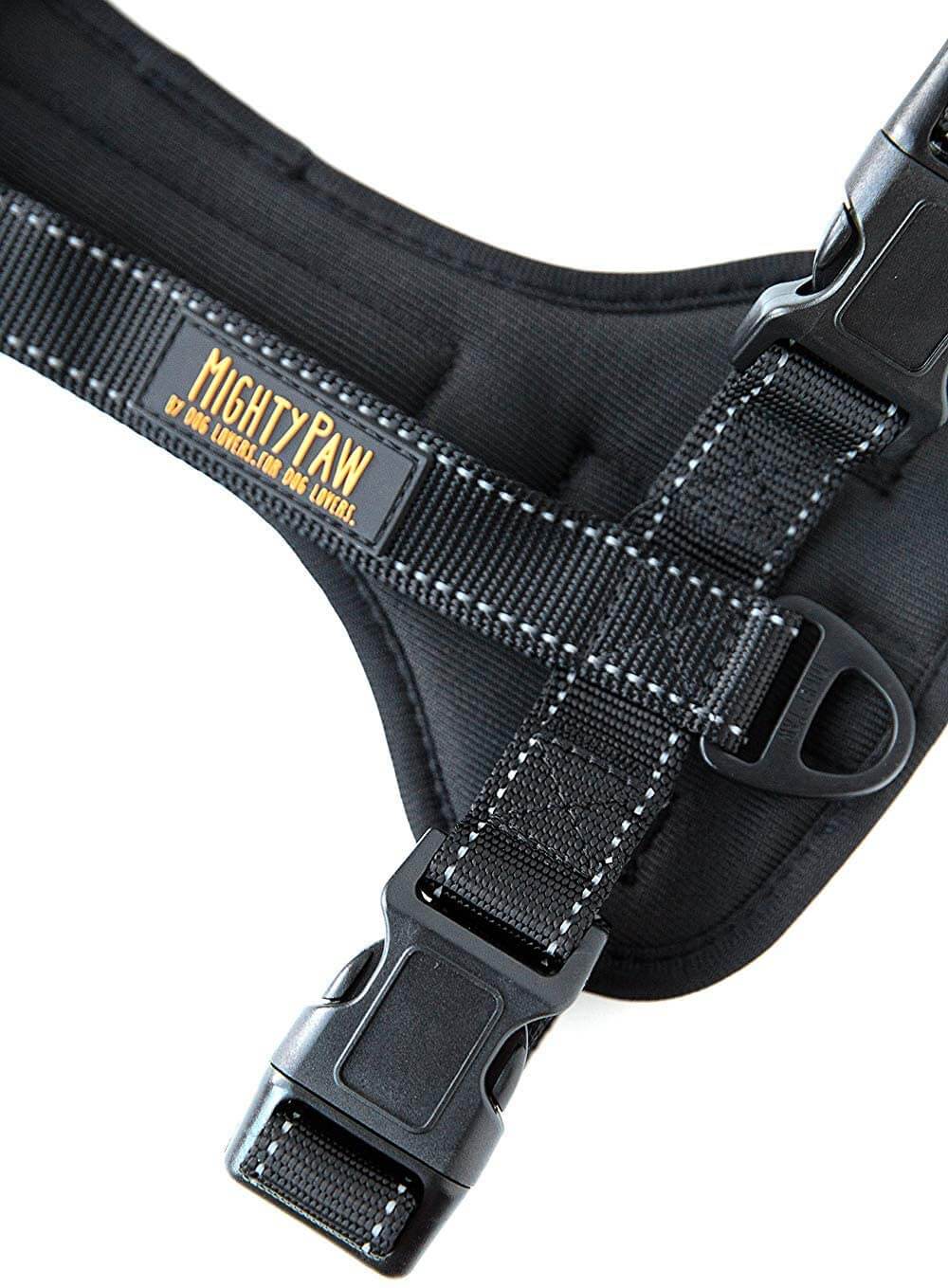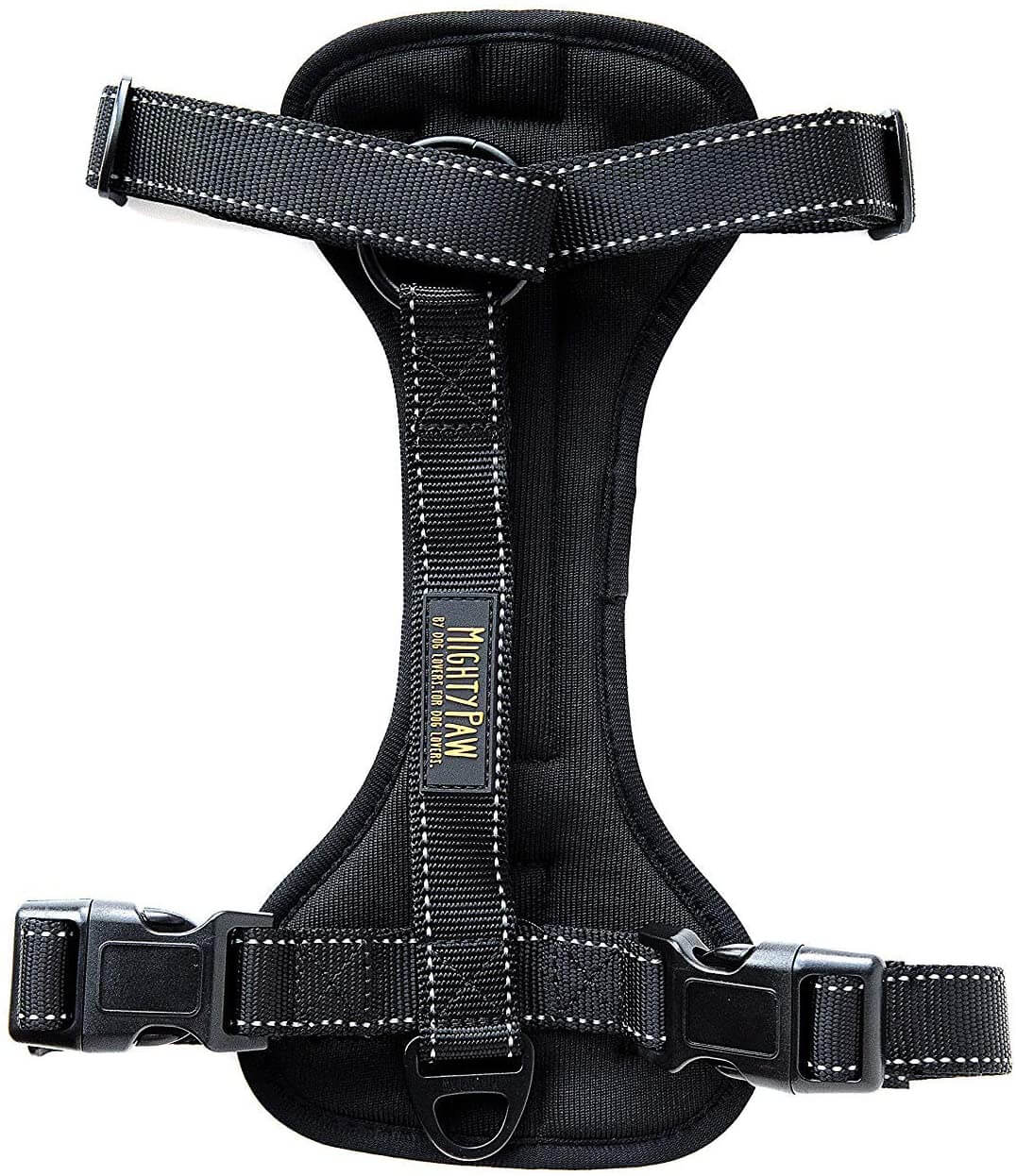 Vehicle Safety Harness | Dog Car Harness
Our dog car harness ensures that your favorite four-legged furry child is always safe while partaking in one of their favorite activities, riding in the car.
Tip: It works best in combination with our dog seatbelts.
When used together, the dog car harness and the dog seatbelts ensure the highest standard of safety every time your pup rides! Get our safety dog car belt here and our headrest dog seat belt here. Or do you have a pup who likes to chew? Then check out our chew proof cable seat belt here!
ALL THE BEST QUALITY MATERIALS: The metal hardware is extremely heavy duty, providing a durable tough-acting hold in the car. The material of the Safety Harness is weatherproof and easy to clean. Breathable, lightweight padding ensures your four-legged friend is always comfortable.
DOUBLES AS REGULAR HARNESS: Potty break? Pit stop? Have you reached your destination? No need to bring along a separate dog walking harness. Our dog car harness doubles as a regular walking harness with both front and back leash attachments. Go from the car to the street/woods without having to switch a thing.
CHOOSE YOUR SIZE: All dogs, big and small, deserve to be safe while riding in the car. The easily adjustable tri-glide attachments on the dog car harness allow you to fine-tune the size for a snug and safe fit.
Start by choosing the size that will fit your furry friend the best:
SMALL = Neck:11" - 17.5", Chest: 17.5" - 24.5"
MEDIUM = 

Neck:15" - 23.5", Chest: 21.5" - 31"

LARGE = 

Neck: 17"- 26 ", Chest: 24" - 35"

X-LARGE = 

Neck: 22" - 33", Chest: 28" - 43"




HOW TO MEASURE YOUR DOG FOR OUR VEHICLE SAFETY HARNESS:
Please measure carefully around your dog's neck (the widest point) and chest (right behind their front legs) in order to receive the correct size of our Vehicle Safety Harness.
Tip: You can either use a soft measuring tape or a piece of string and a ruler. 
Place the string around your dog's neck and the chest area right behind the front legs, respectively. Use your fingers to mark the length on the string, then place that amount of string along a ruler to get its length in inches.
As always, we offer a 100% satisfaction guarantee!
At Mighty Paw, we believe that traveling with your dog is one of life's greatest pleasures. That is why we created the Mighty Paw Vehicle Harness. The Mighty Paw Brand was created by dog lovers for dog lovers. We are a family owned and operated business out of Rochester, NY.