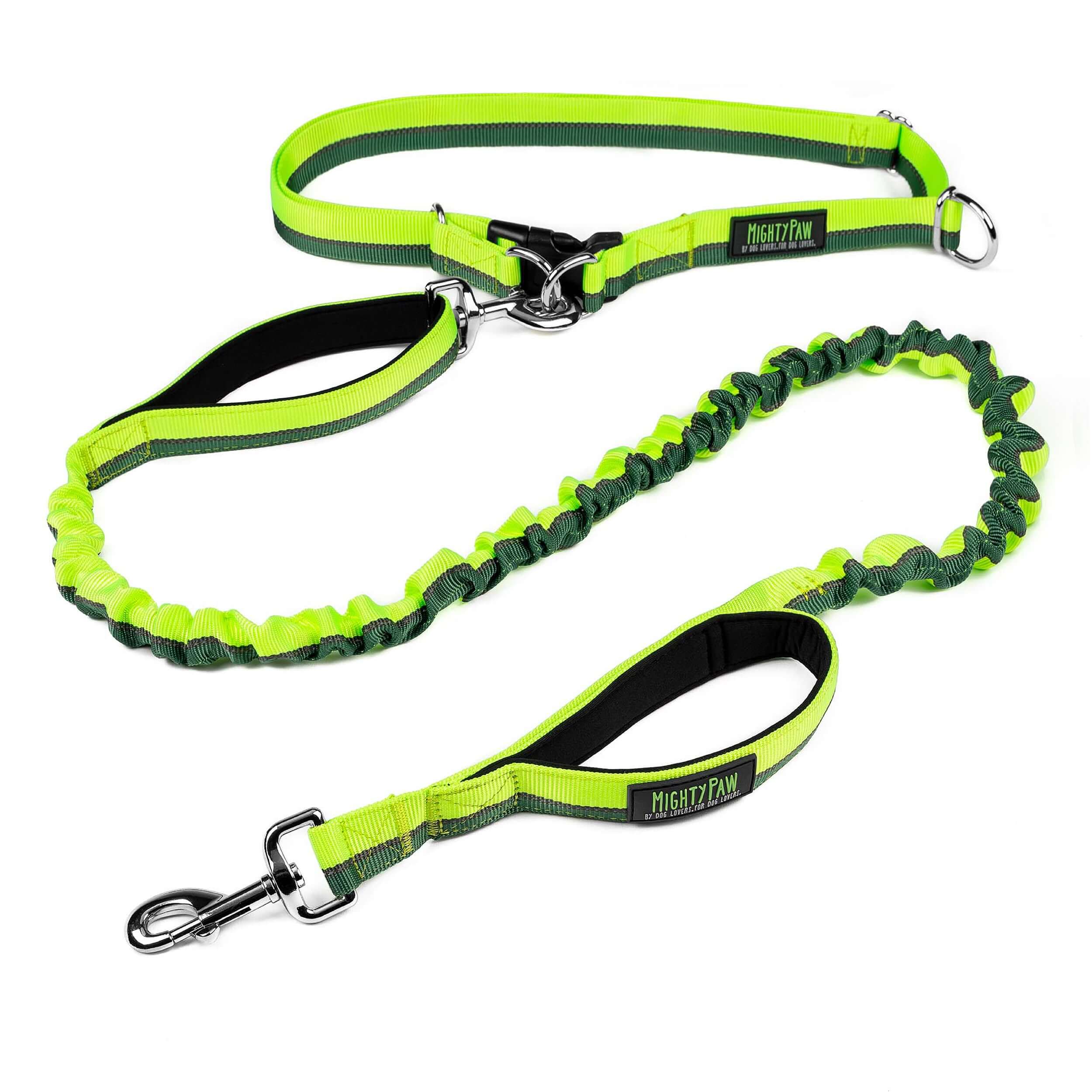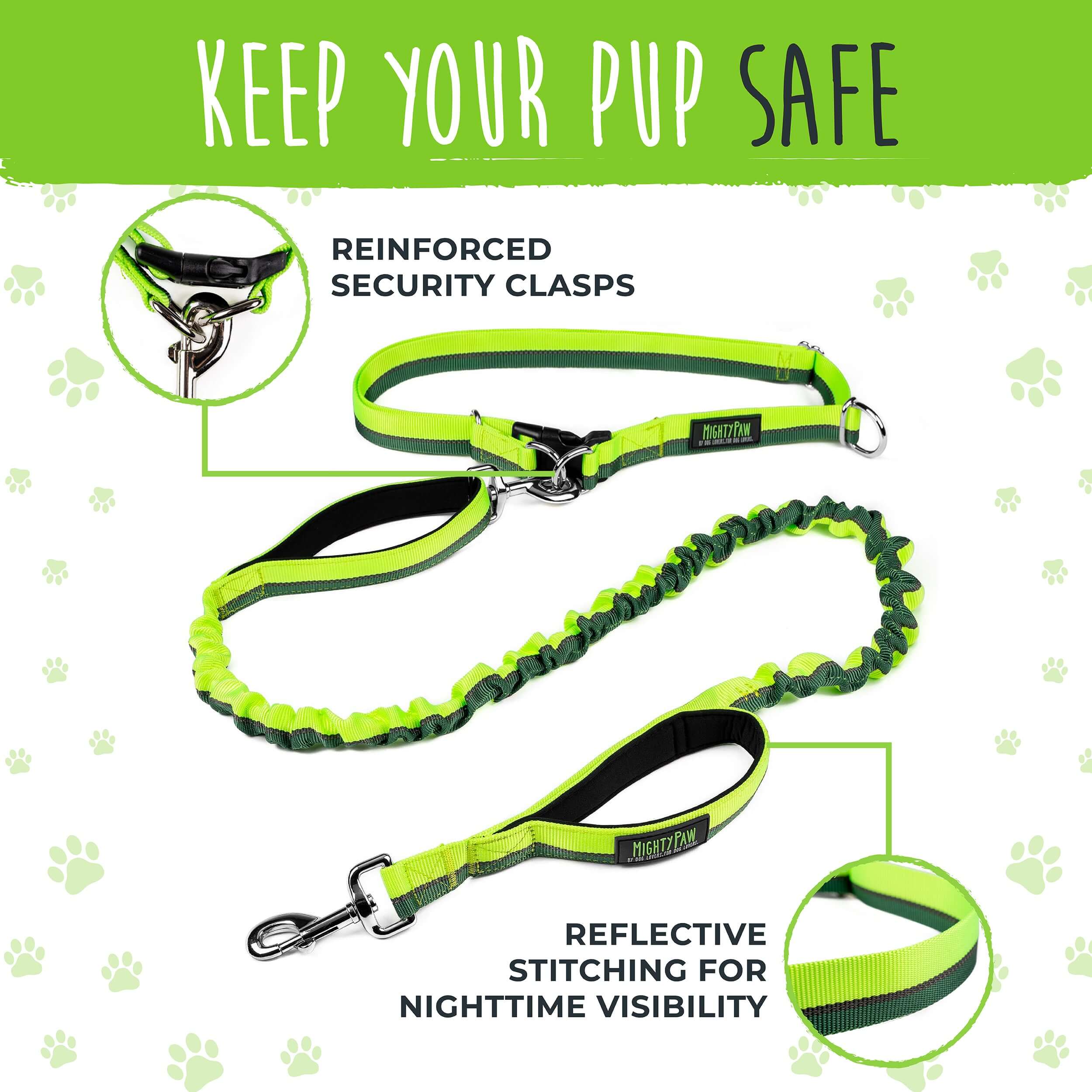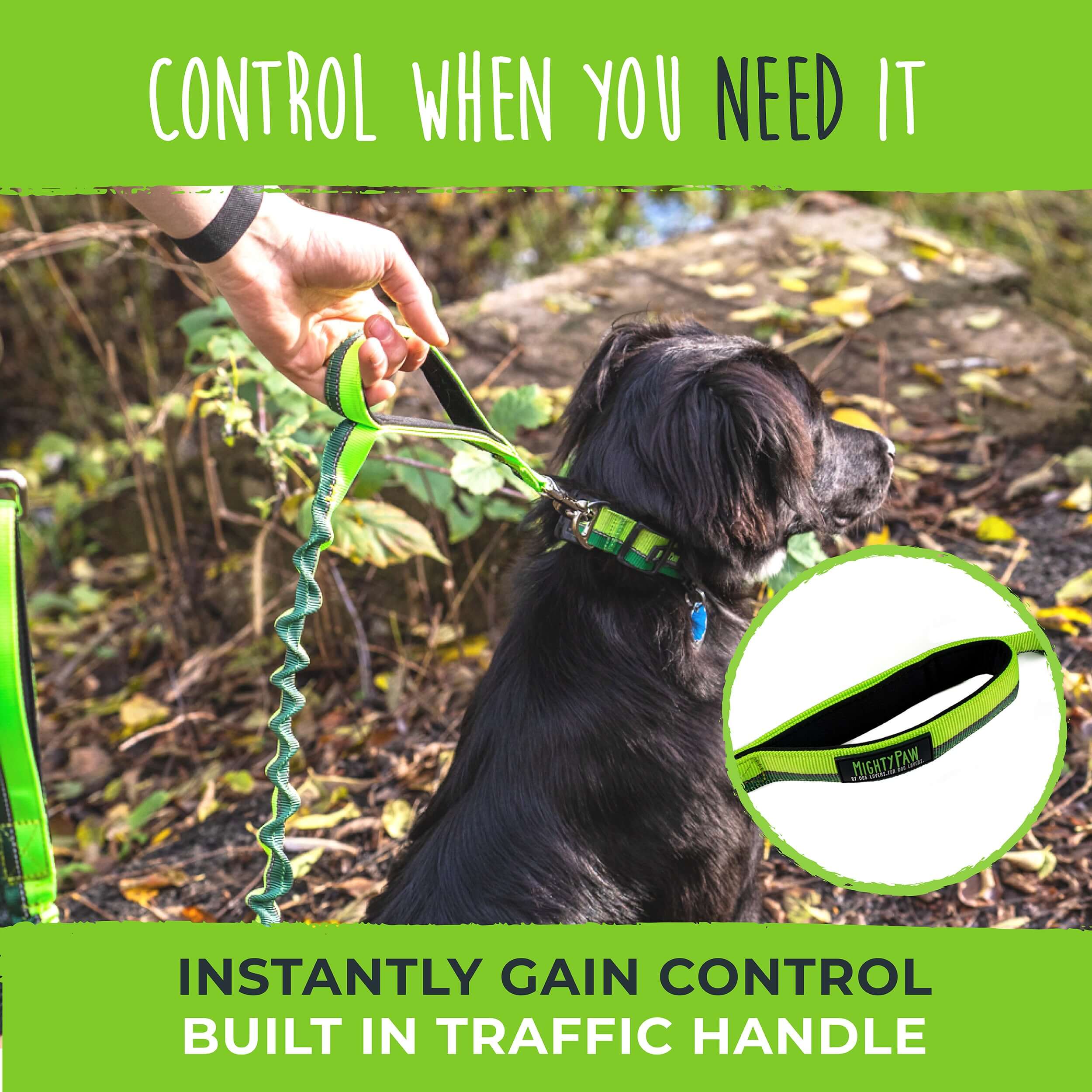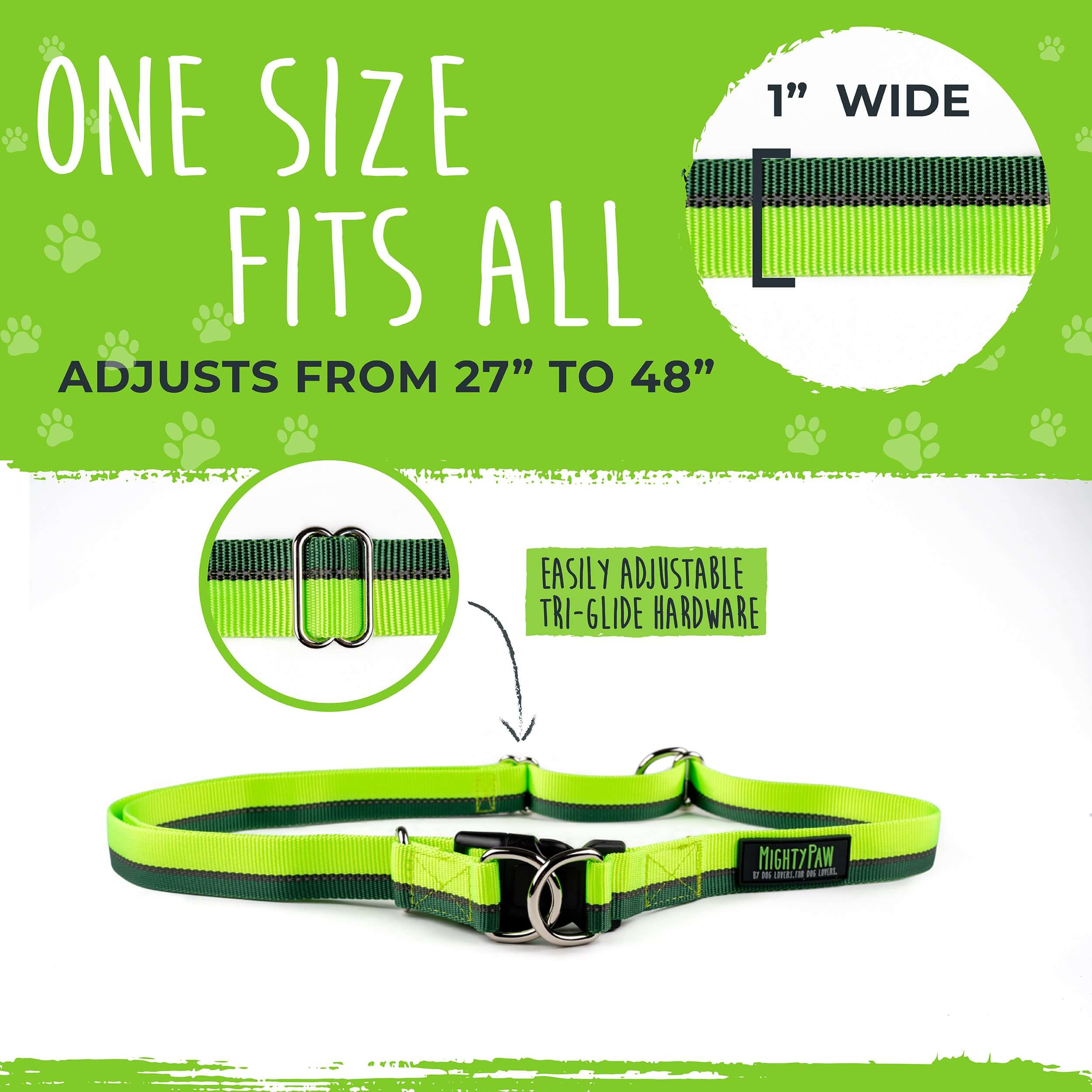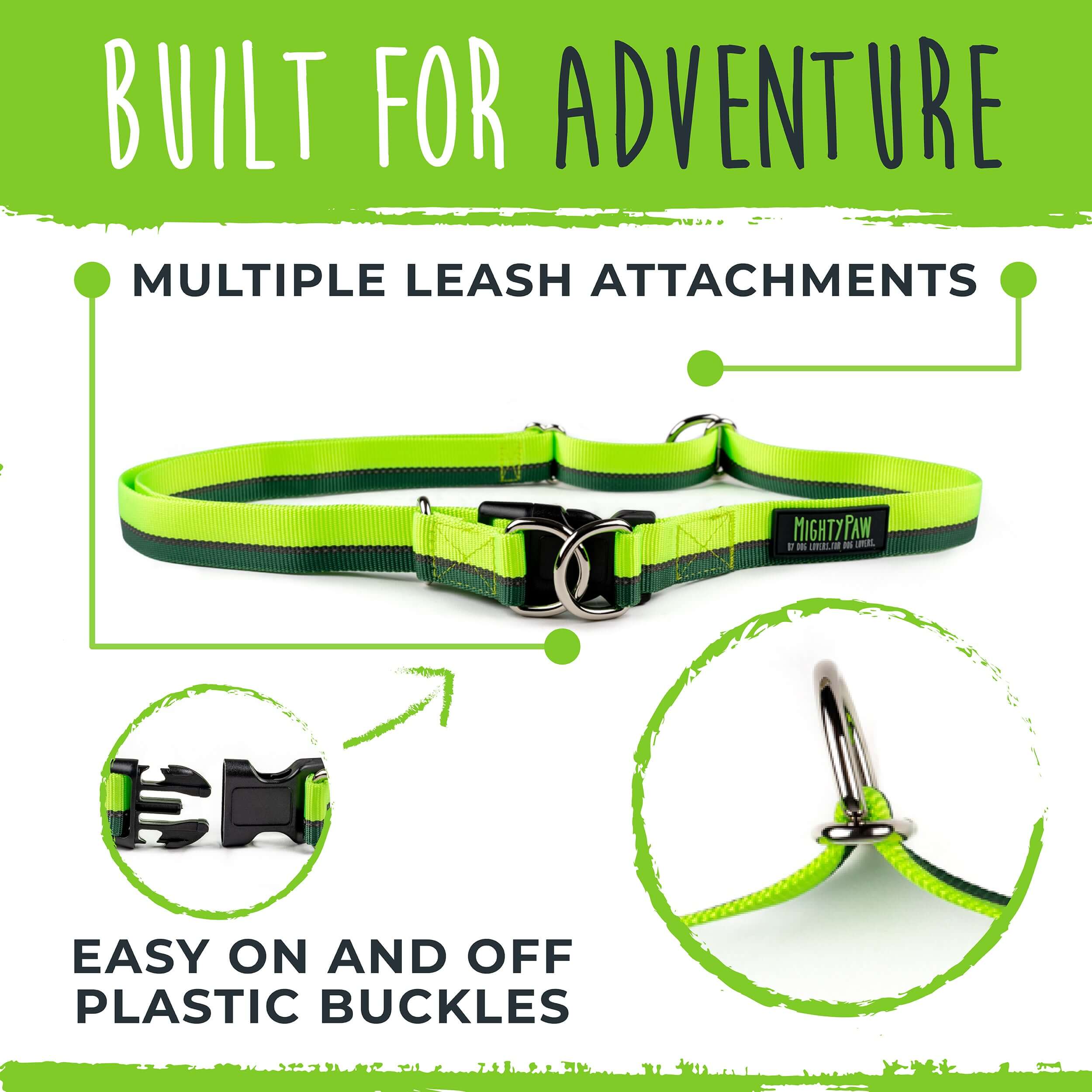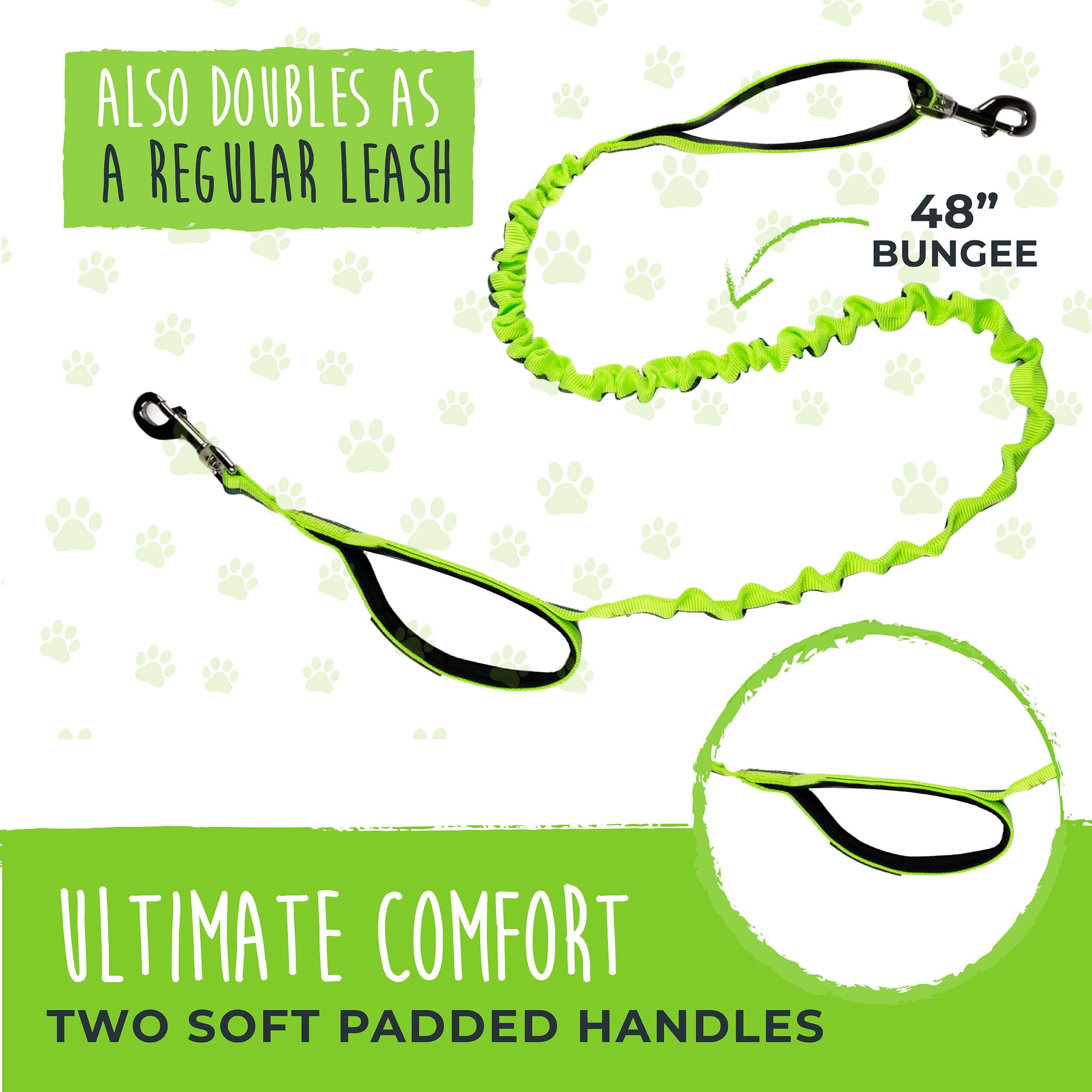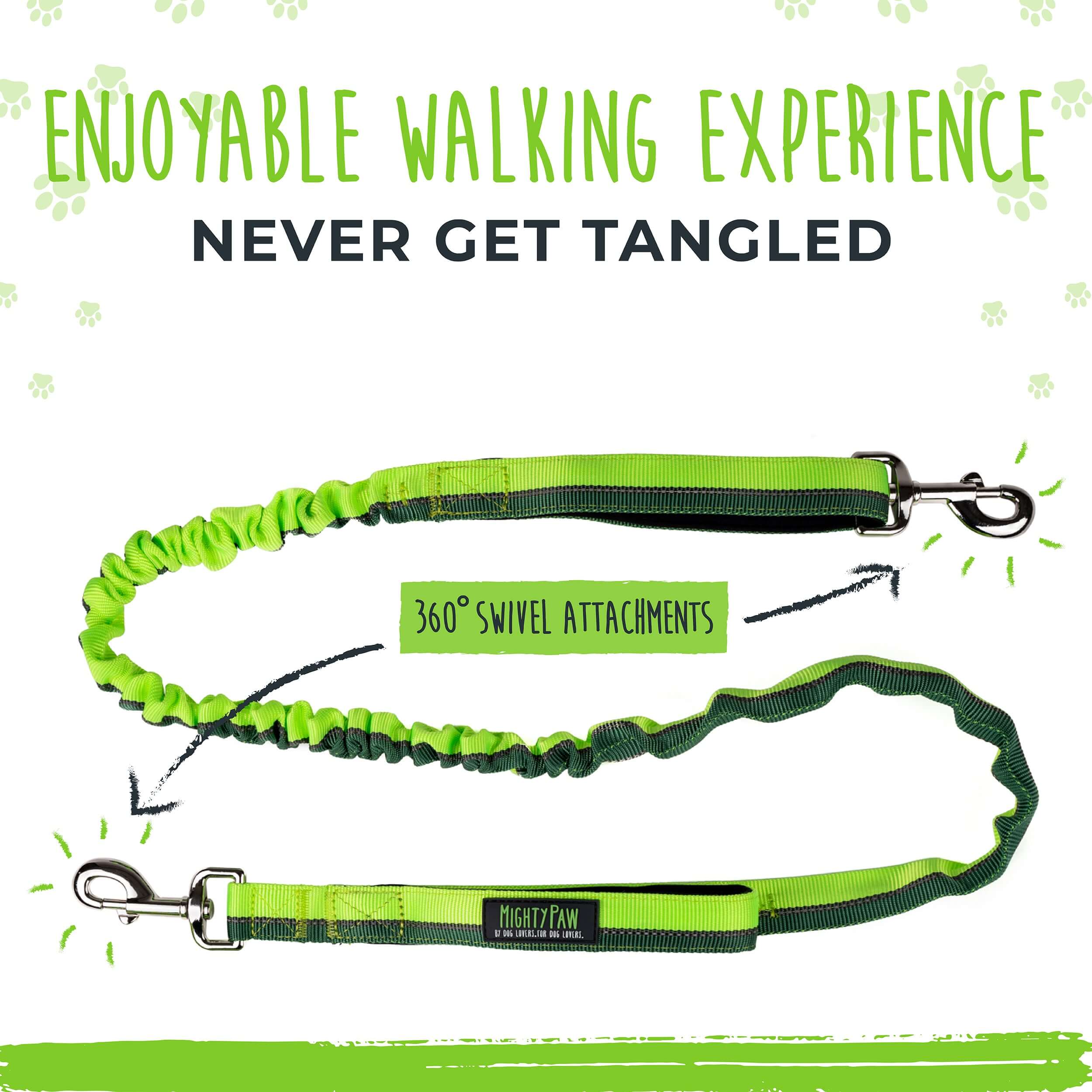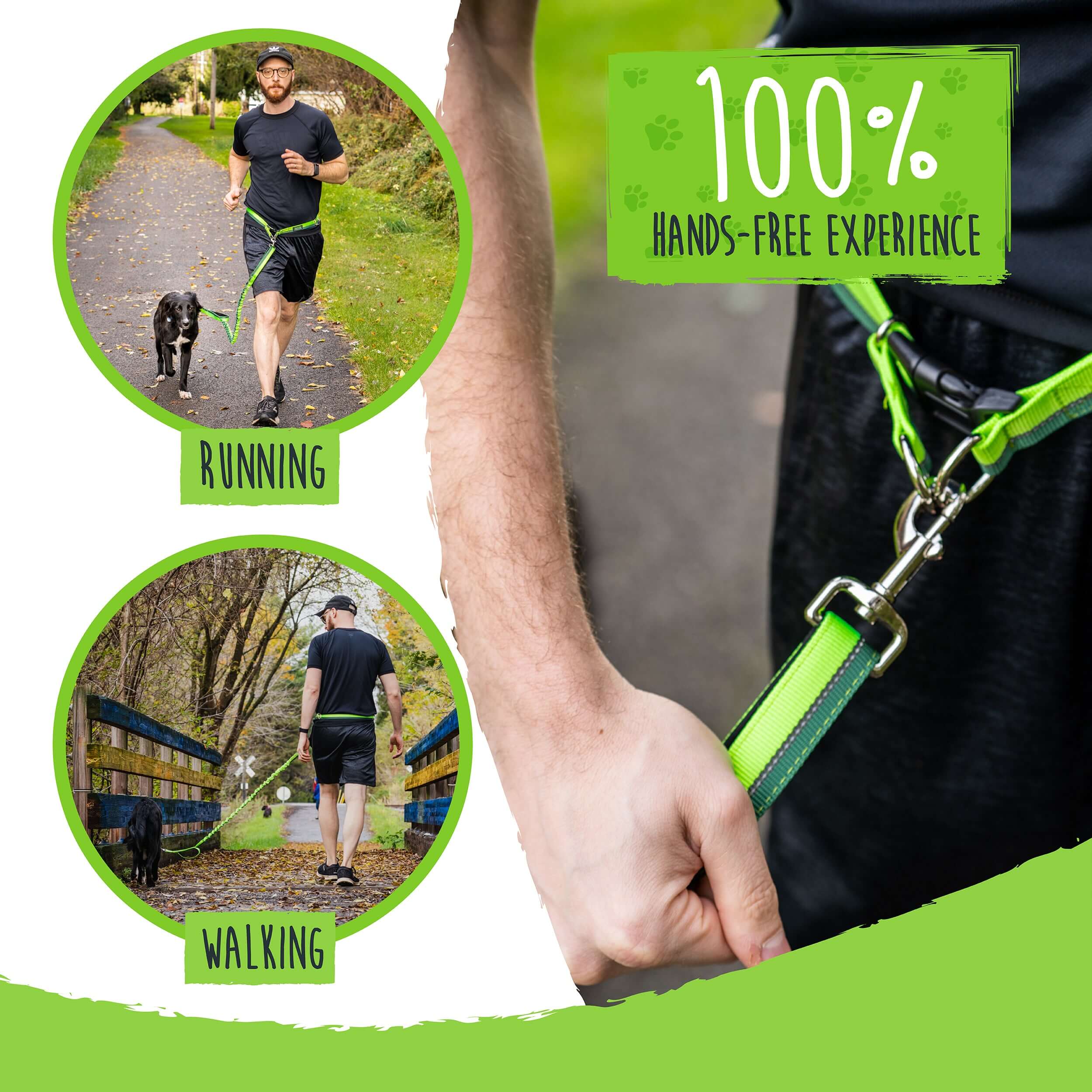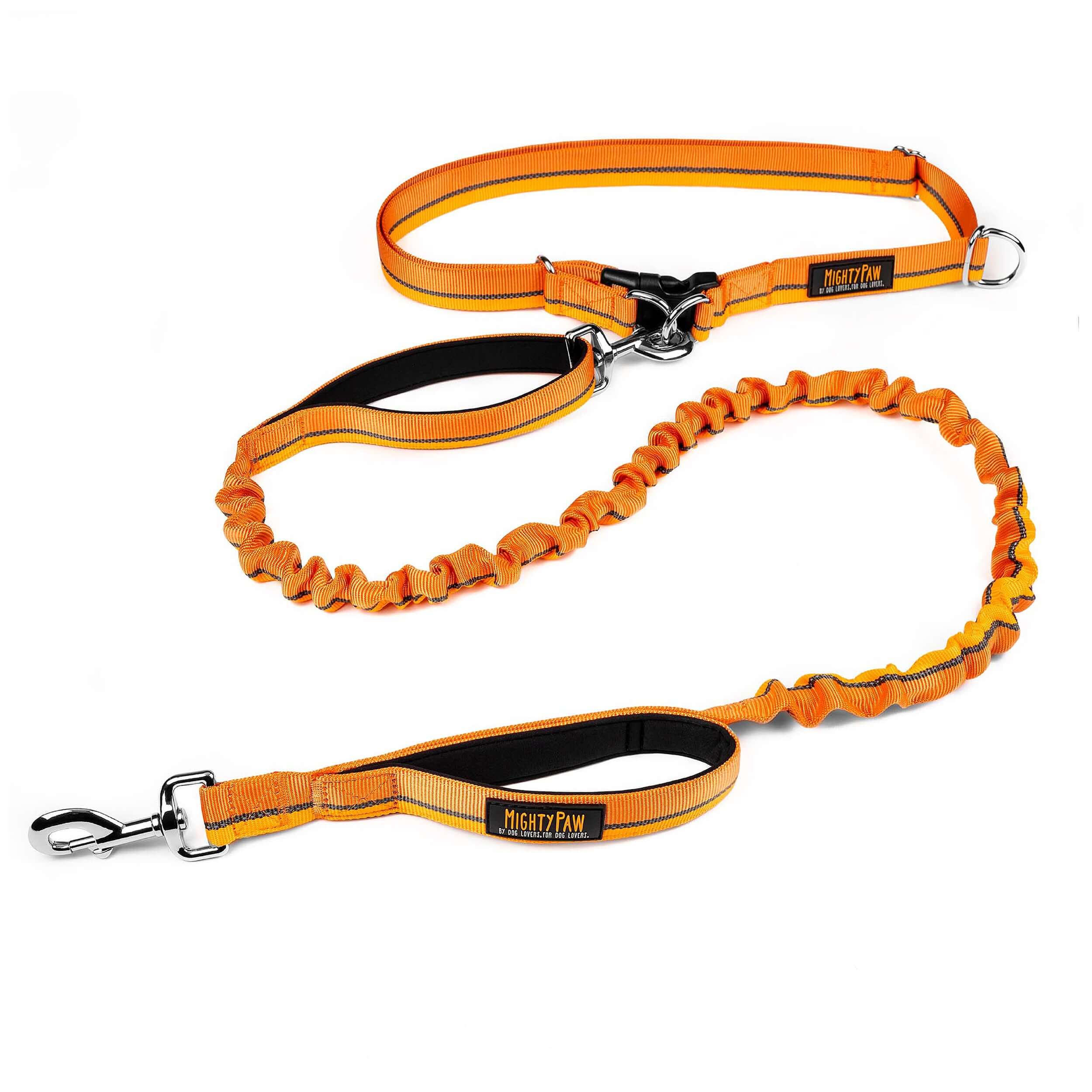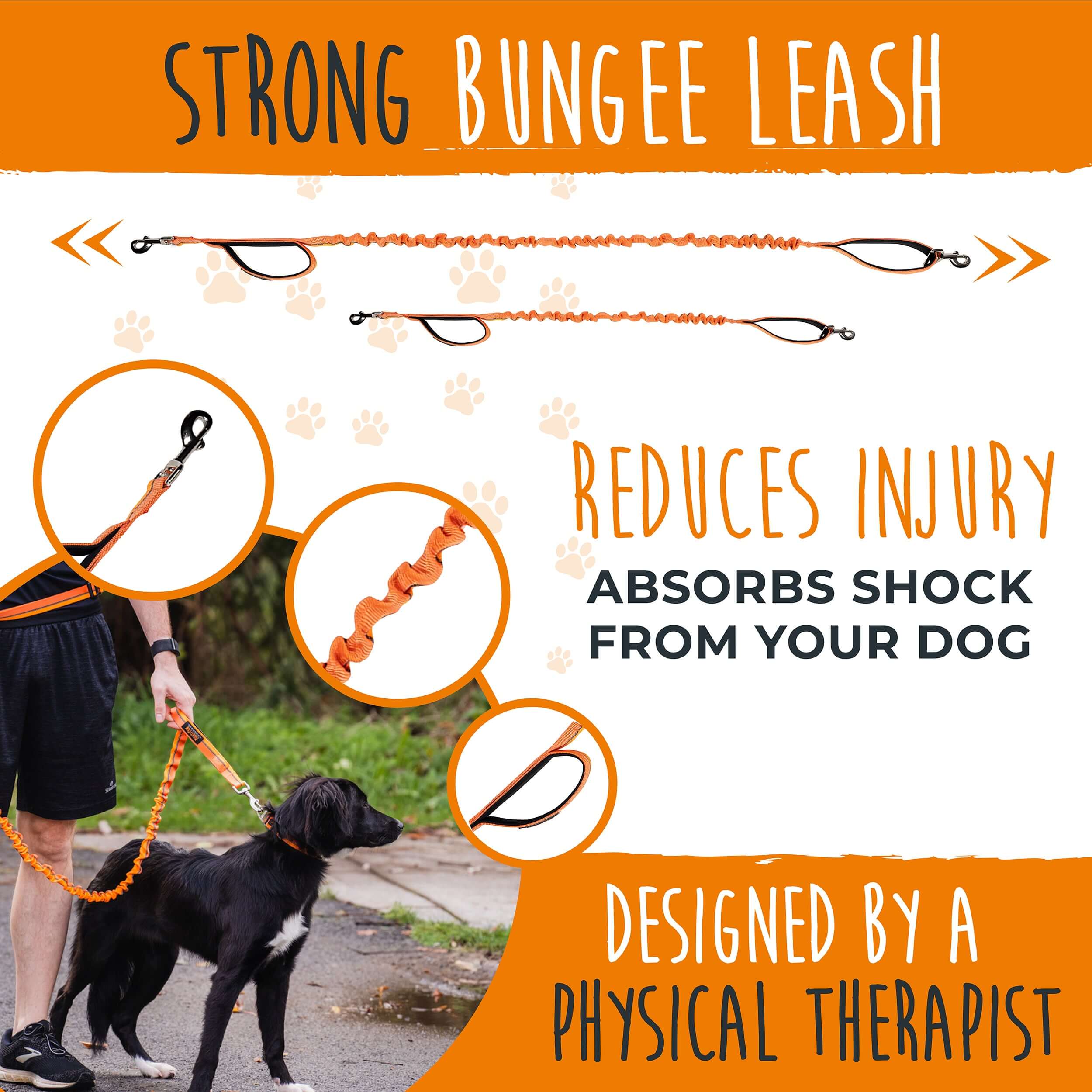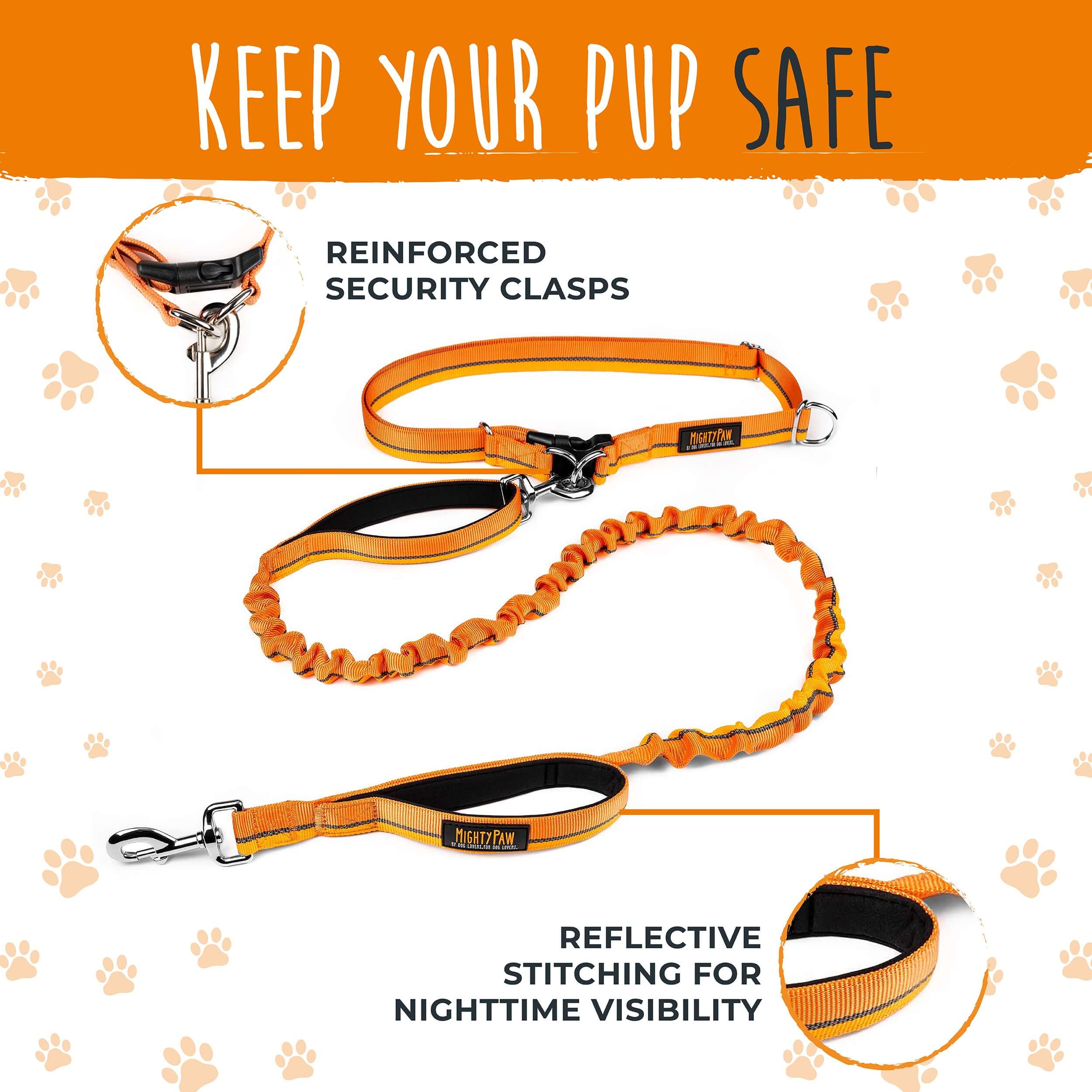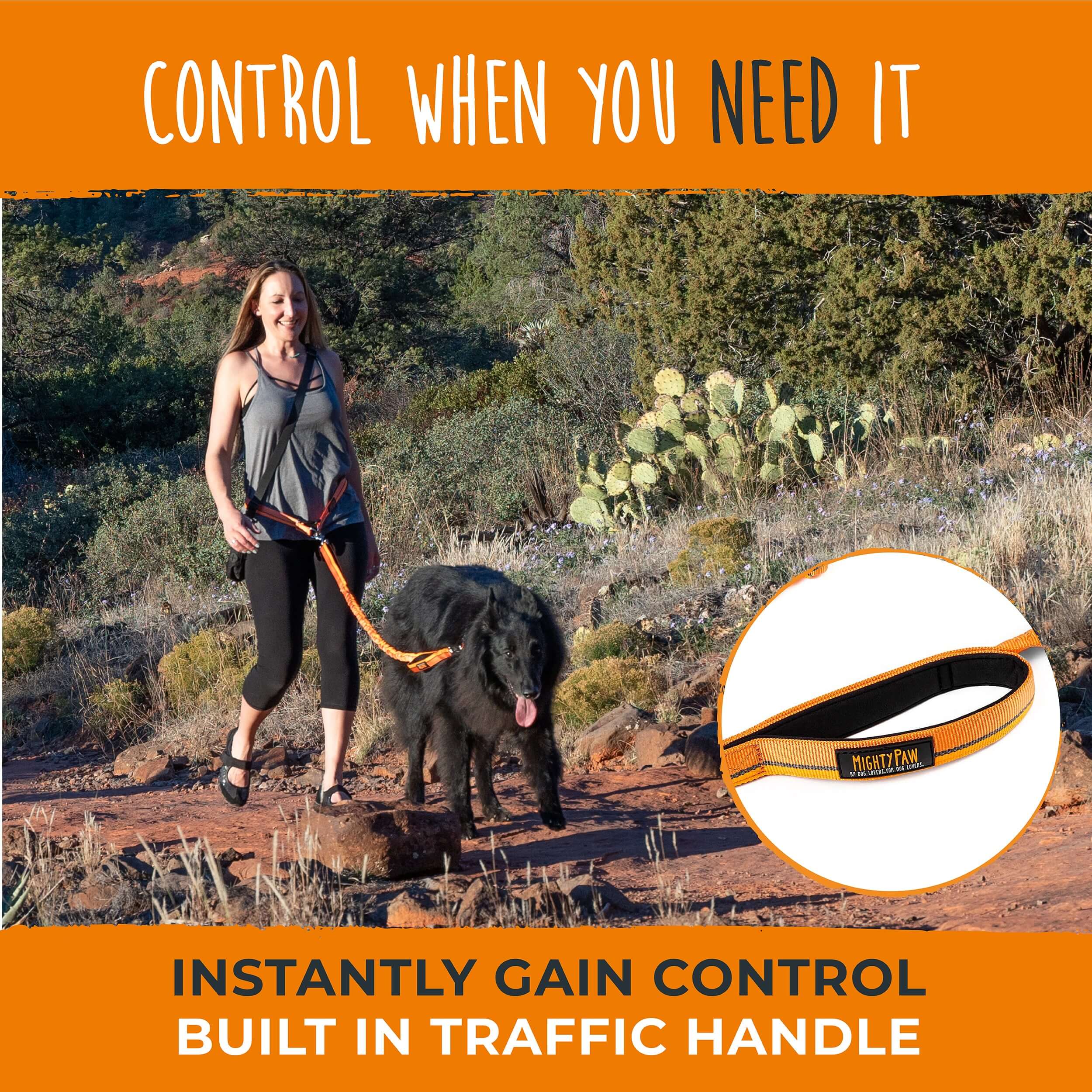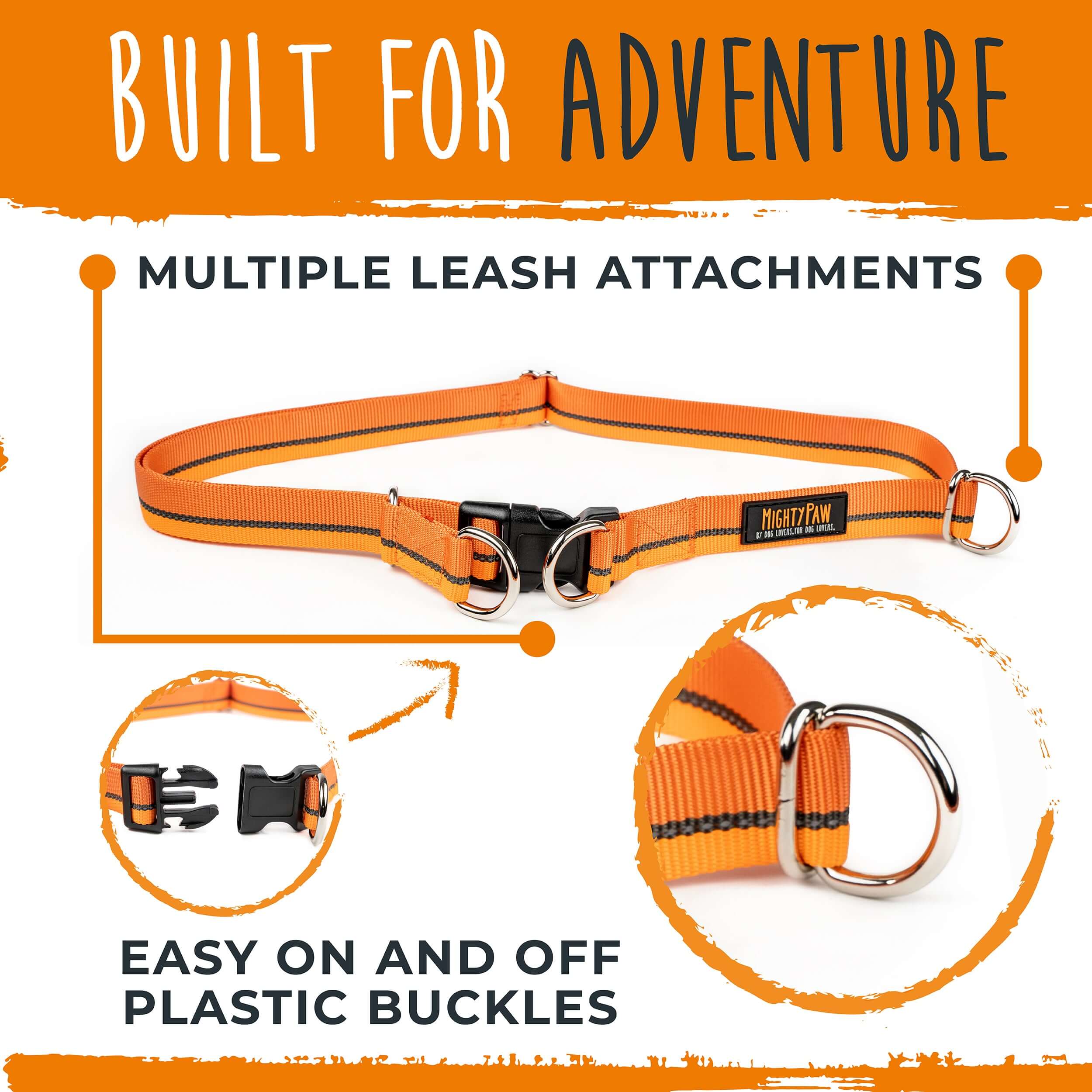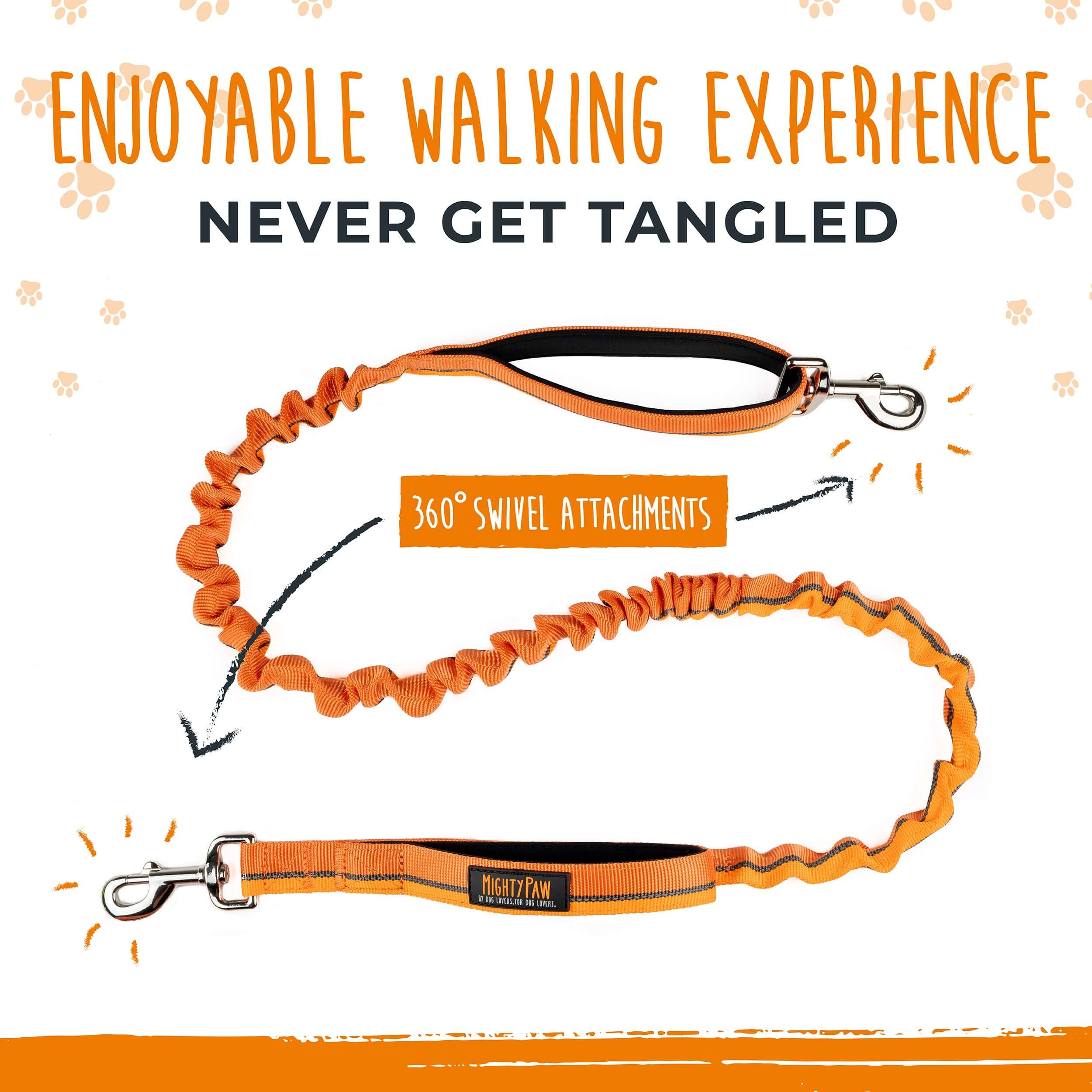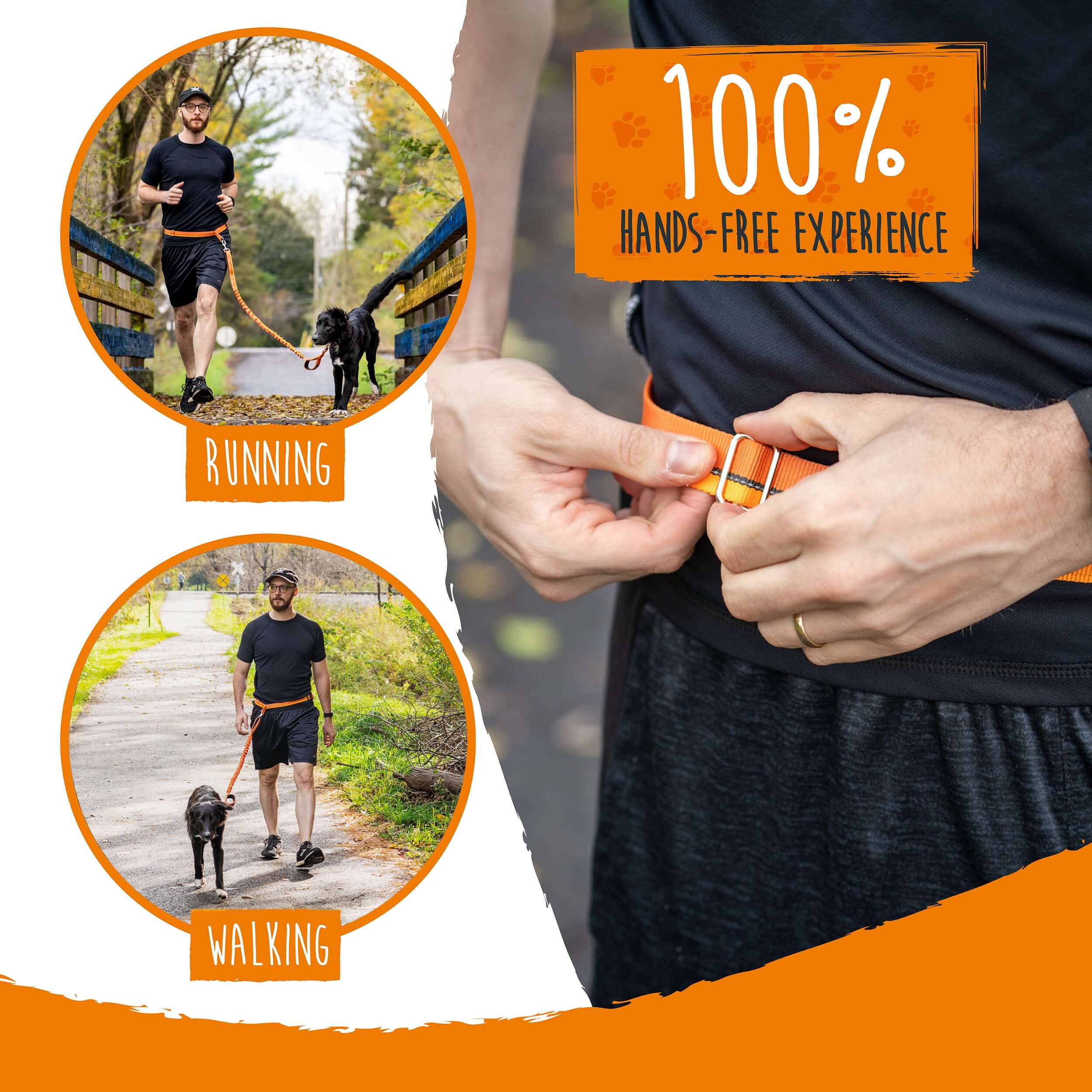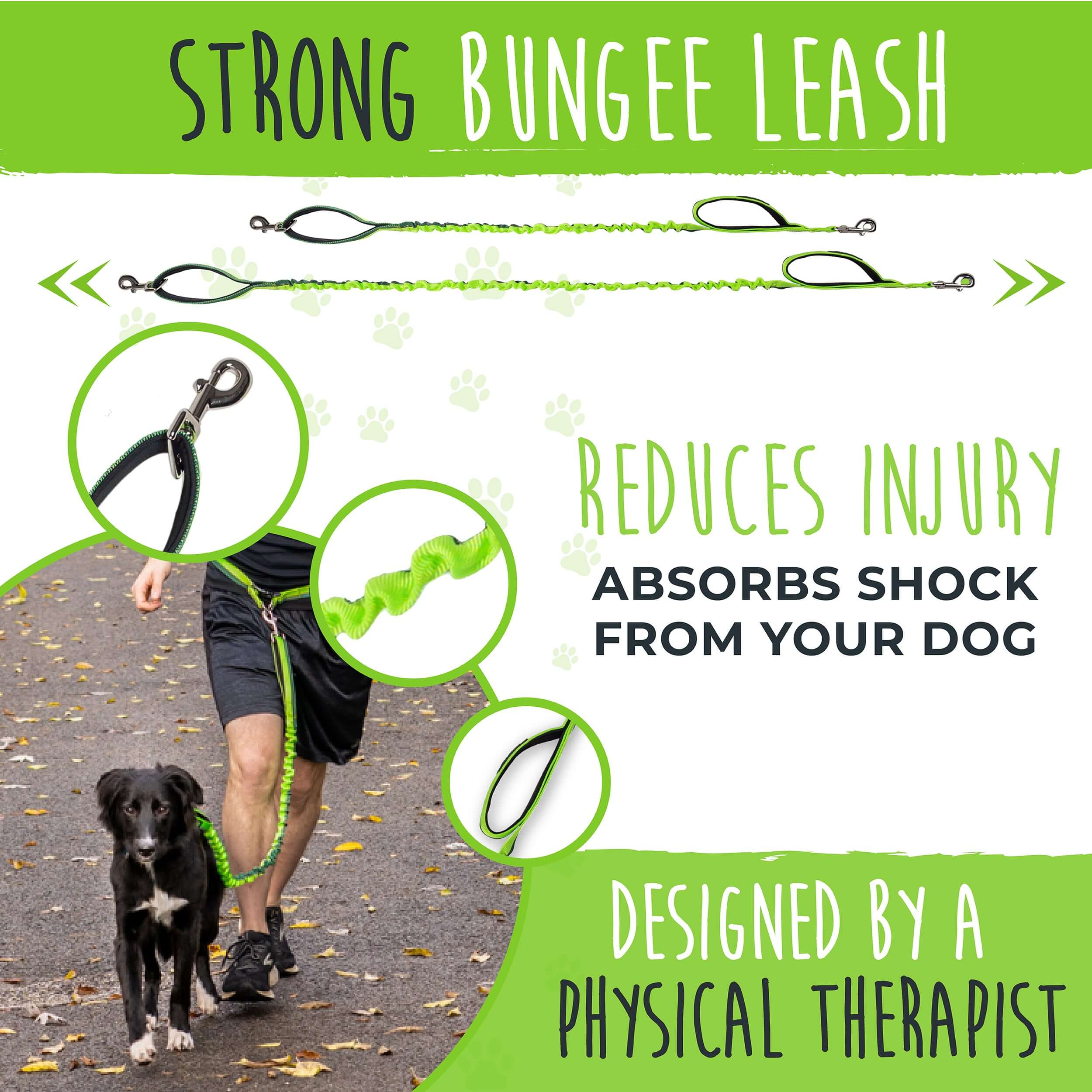 Mighty Paw Hands Free Bungee Leash 2.0
Mighty Paw Hands-Free Bungee Leash Set 2.0
Did you know that our Hands-Free Bungee Leash Set 2.0 was designed by physical therapists who run their dogs - us?!
We combined an ergonomic waist belt with a force absorbing, strong bungee leash that's 4' long. Together, they optimize your posture and body mechanics while eliminating injury risk and fatigue for a stress-free running, hiking or training experience.
The set is made with high quality, weather-resistant nylon and reinforced with cross stitching for never ending adventures!
To use it, simply place the belt around your waist and adjust it to fit your size. Next, locate the metal swivel clip on the traffic handle and attach it to your dog's harness. 
Clip the other end of the bungee leash to the rotating metal D-Ring on your waist belt if you want to give your dog freedom to run on either side of you. 
Our redesigned hands-free bungee dog lead gives you freedom when you want it and control when you need it. We designed it with 2 padded handles for ultimate control over your dog both in busy urban areas and on narrow trails.
We even added reflective threading throughout the waist belt and the leash itself for ultimate night time visibility on your early morning or late night runs and walks!
Features: 
Bungee leash stretches from 50" to 75" 

1" lightweight belt adjusts from 27" to 48"

Tri-glide attachment

Weather resistant nylon

Rotating metal D-ring

2 metal safety clasps

Quick release plastic buckles

2 neoprene padded handles

Easy access traffic loop

Reinforced cross stitching

Reflective threading throughout

360° swivel clips

2 bright colors
Sizes:
Leash length: 4' (extends to 6.25')

Belt width: 1"
Colors: