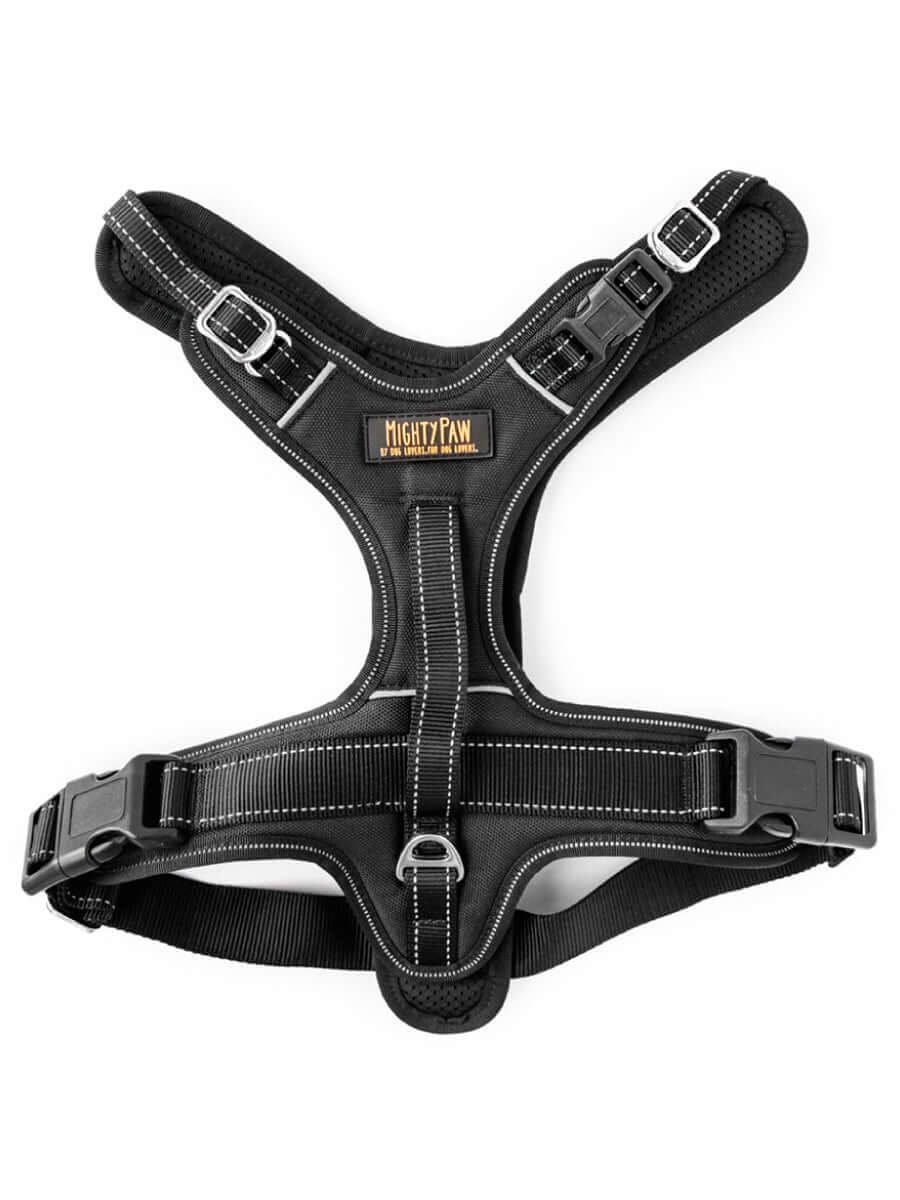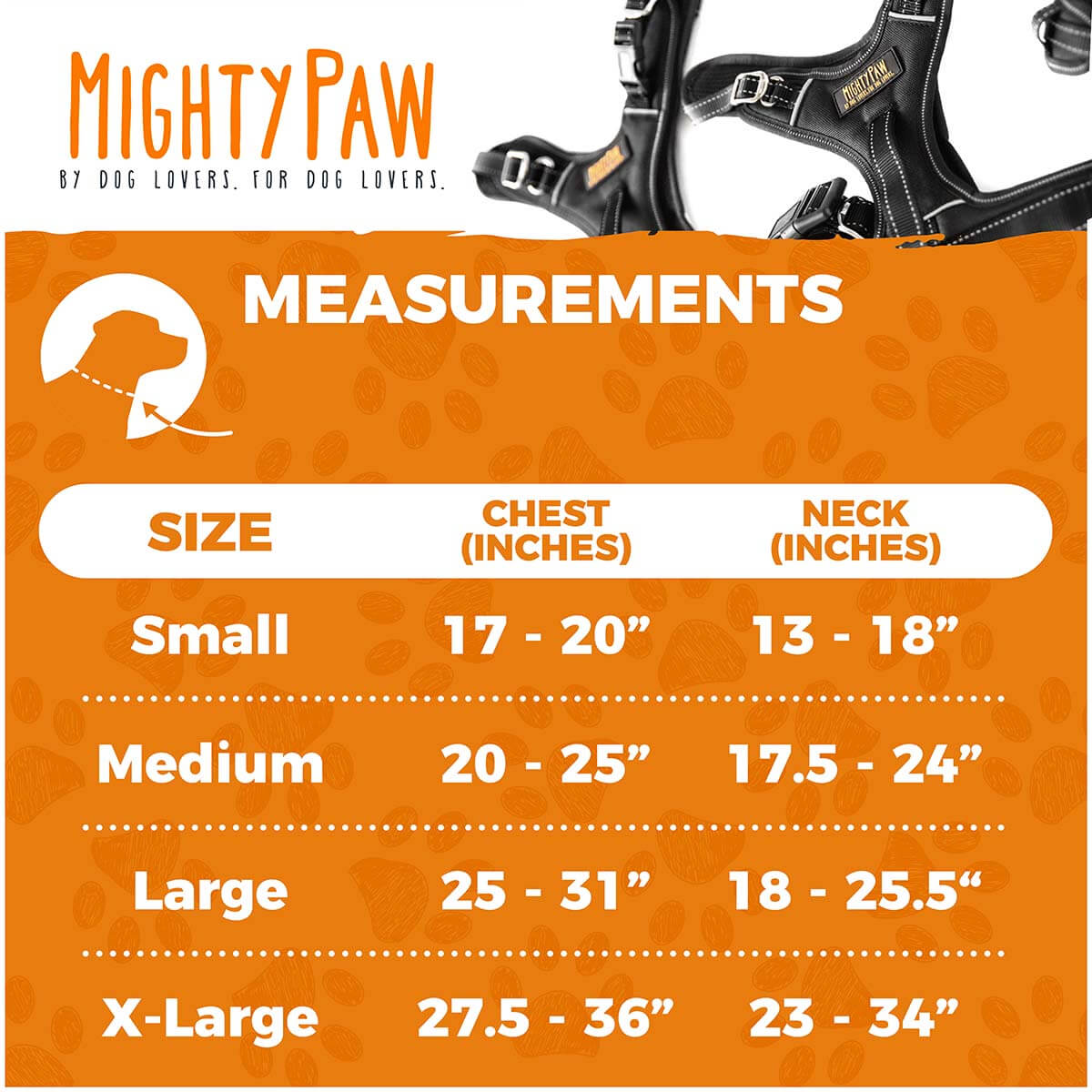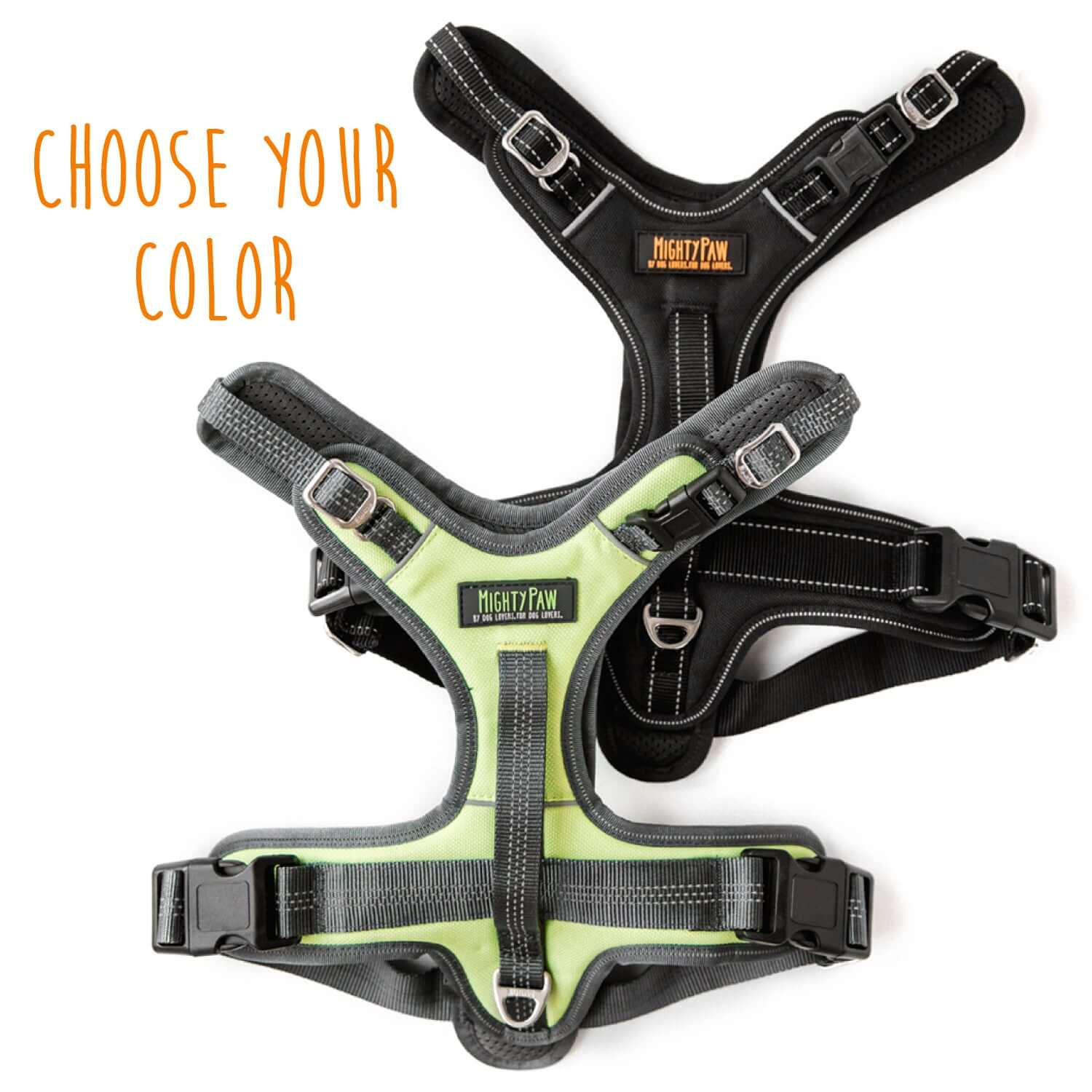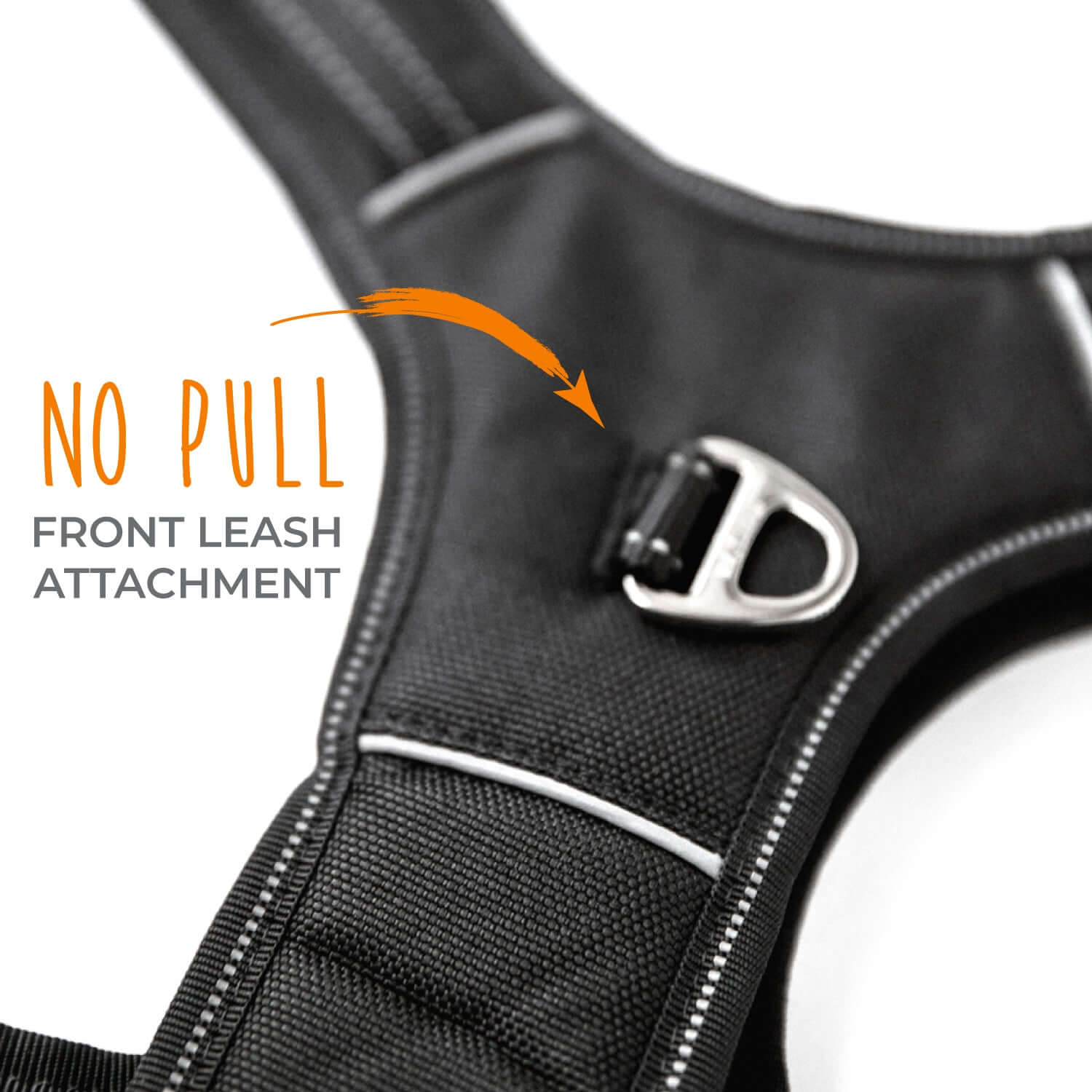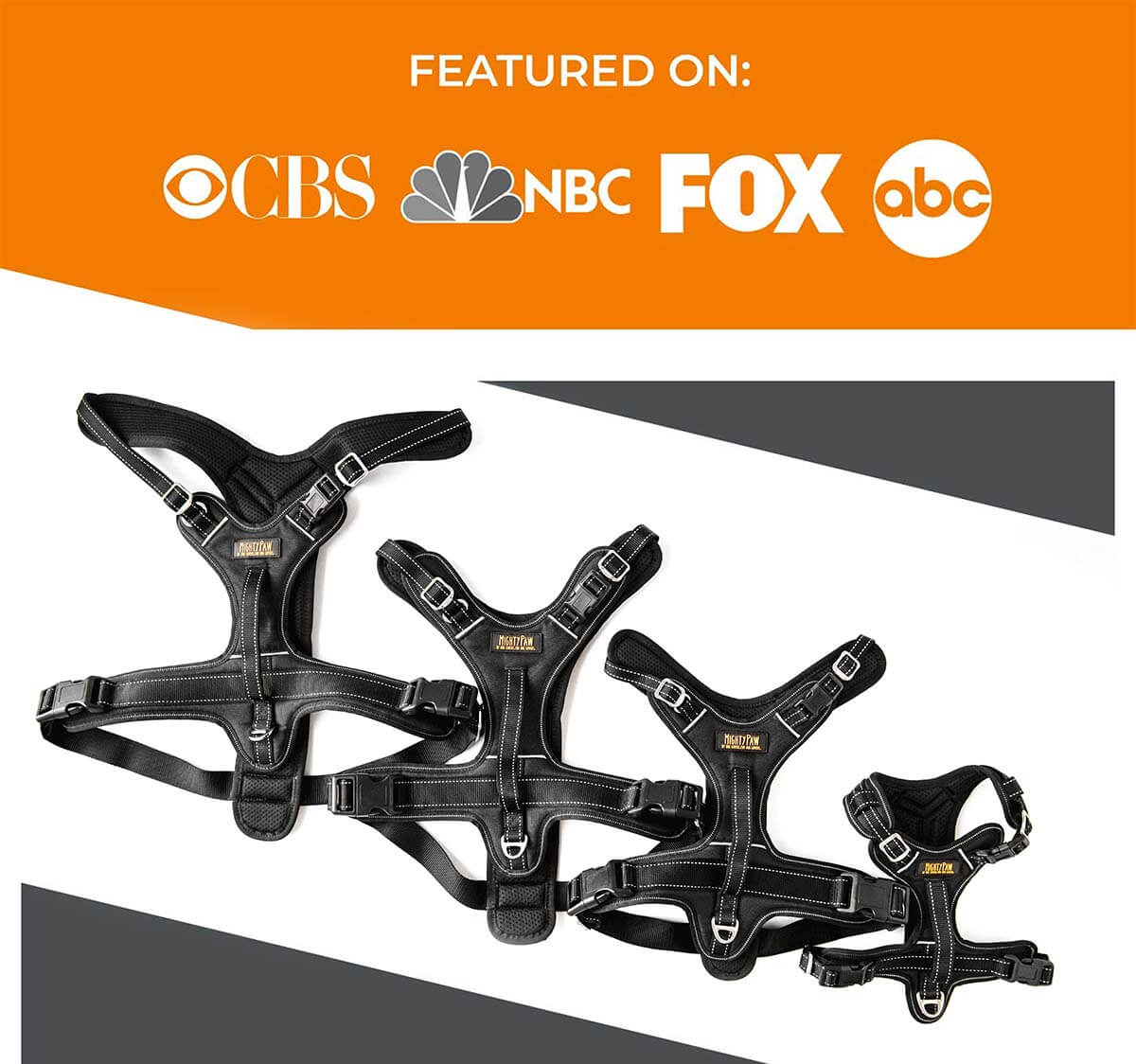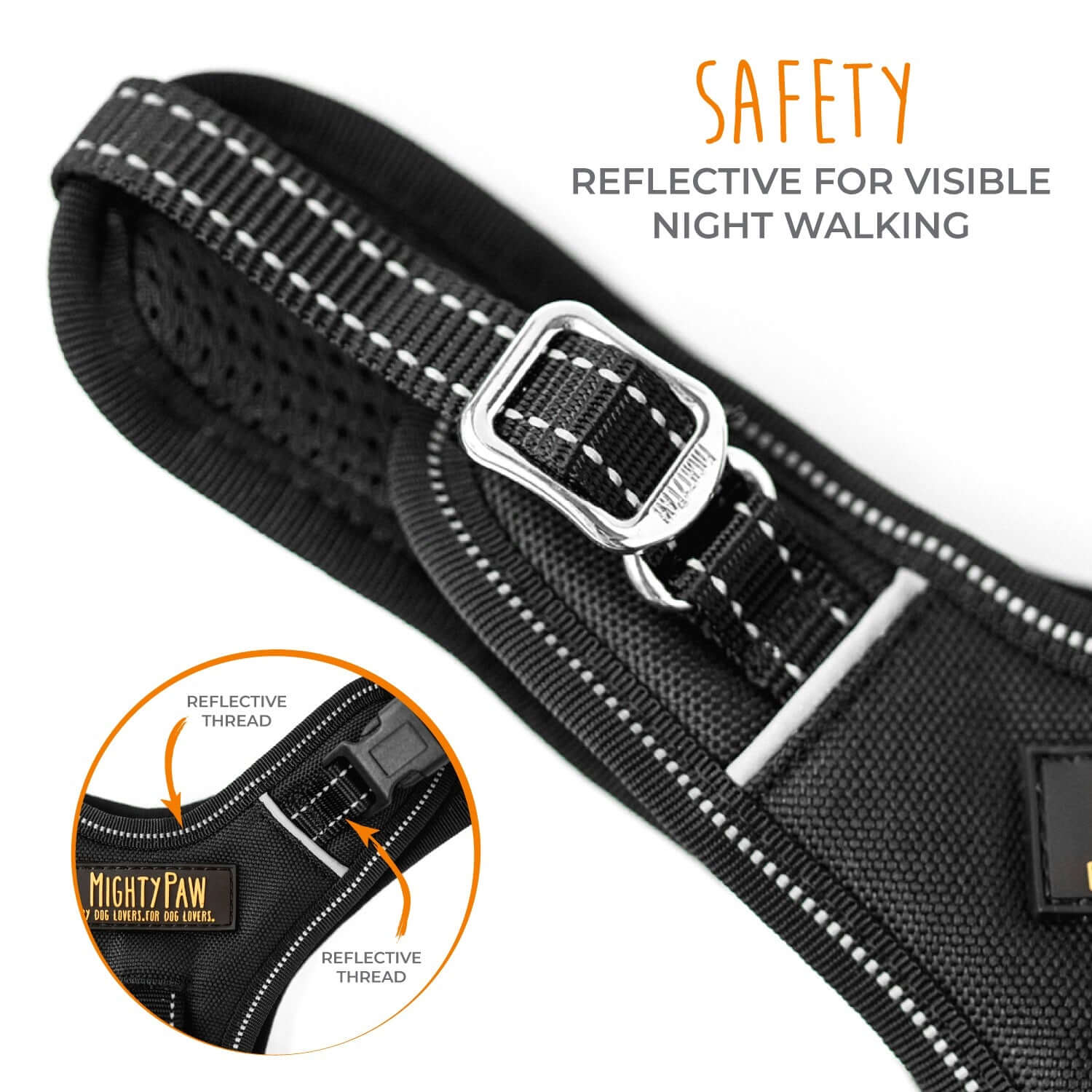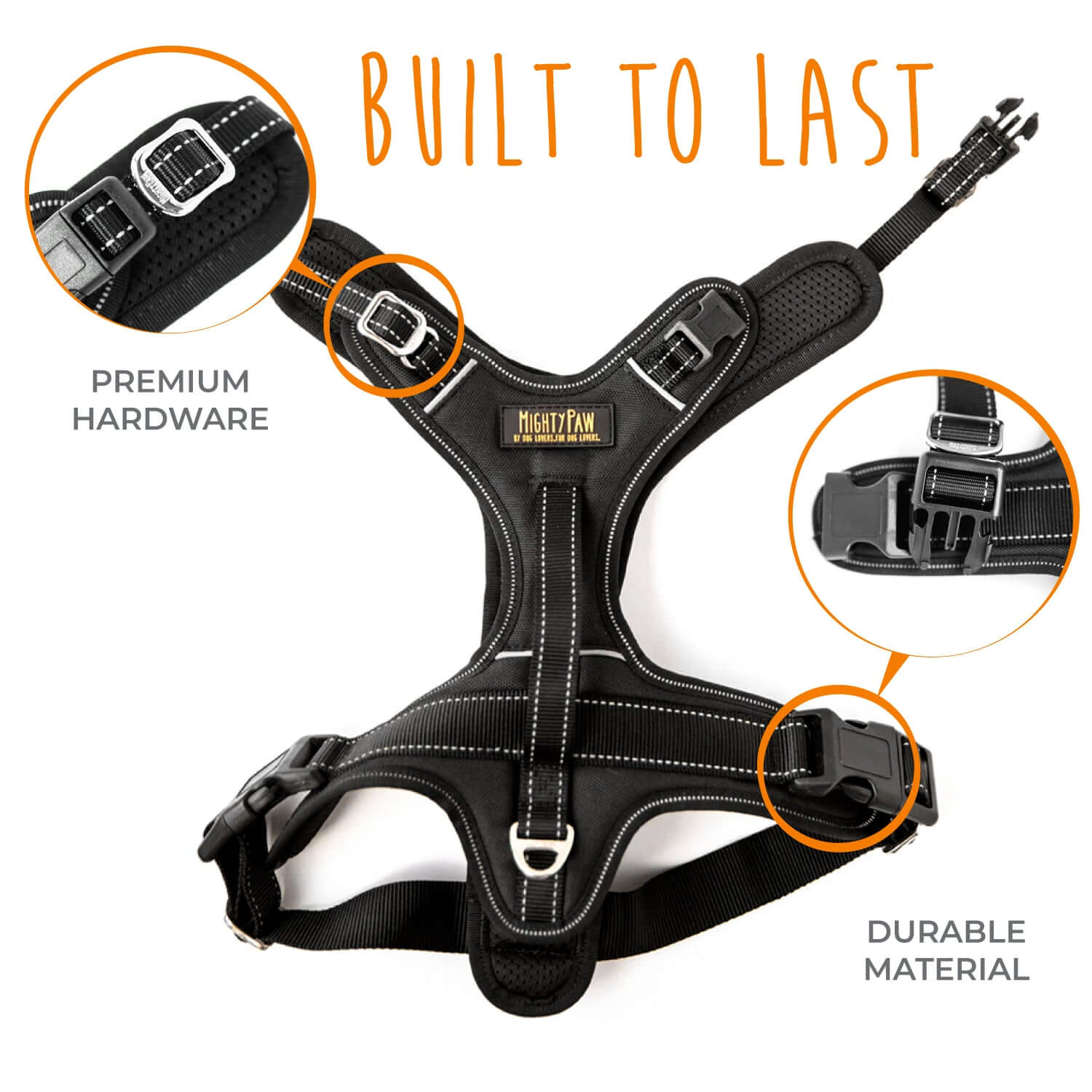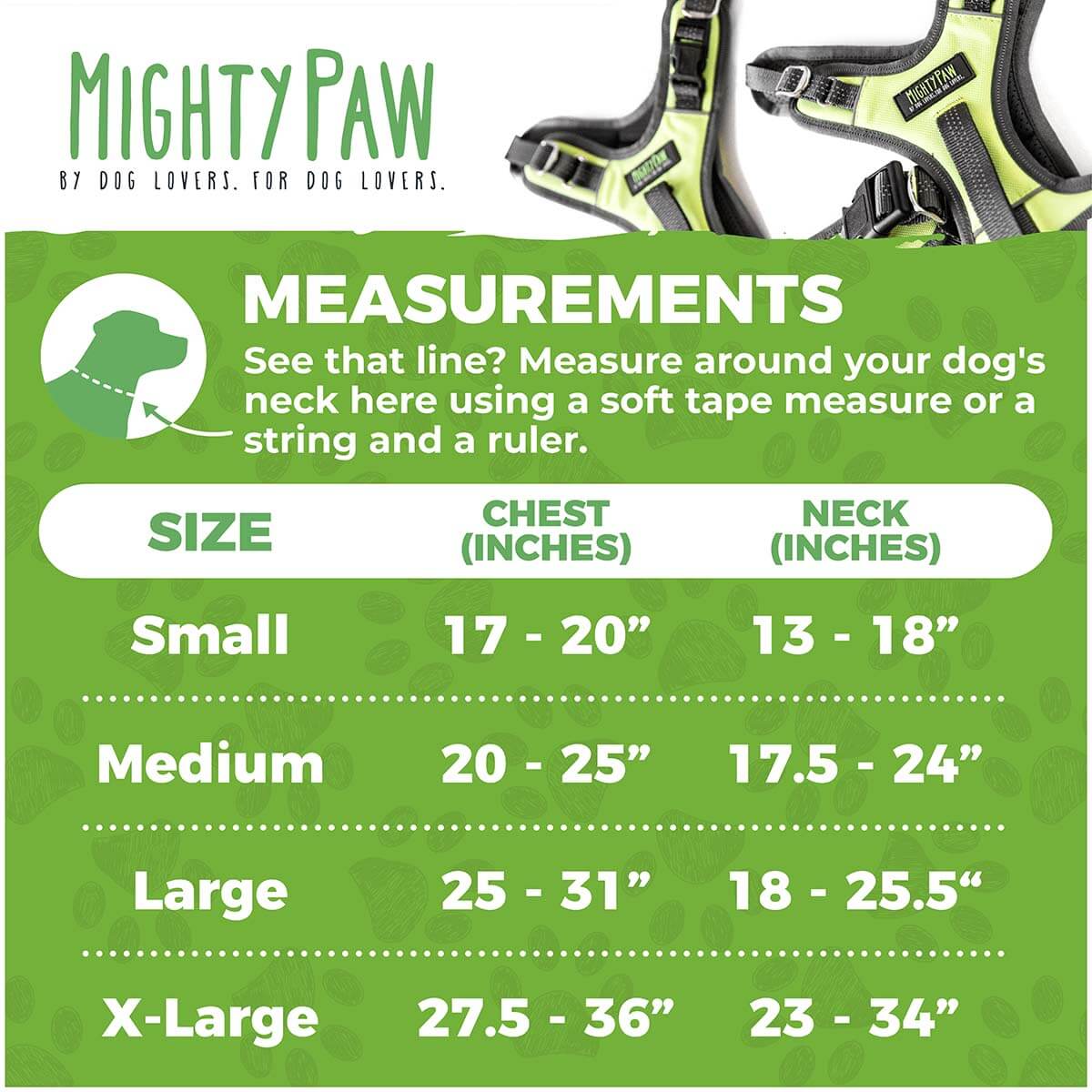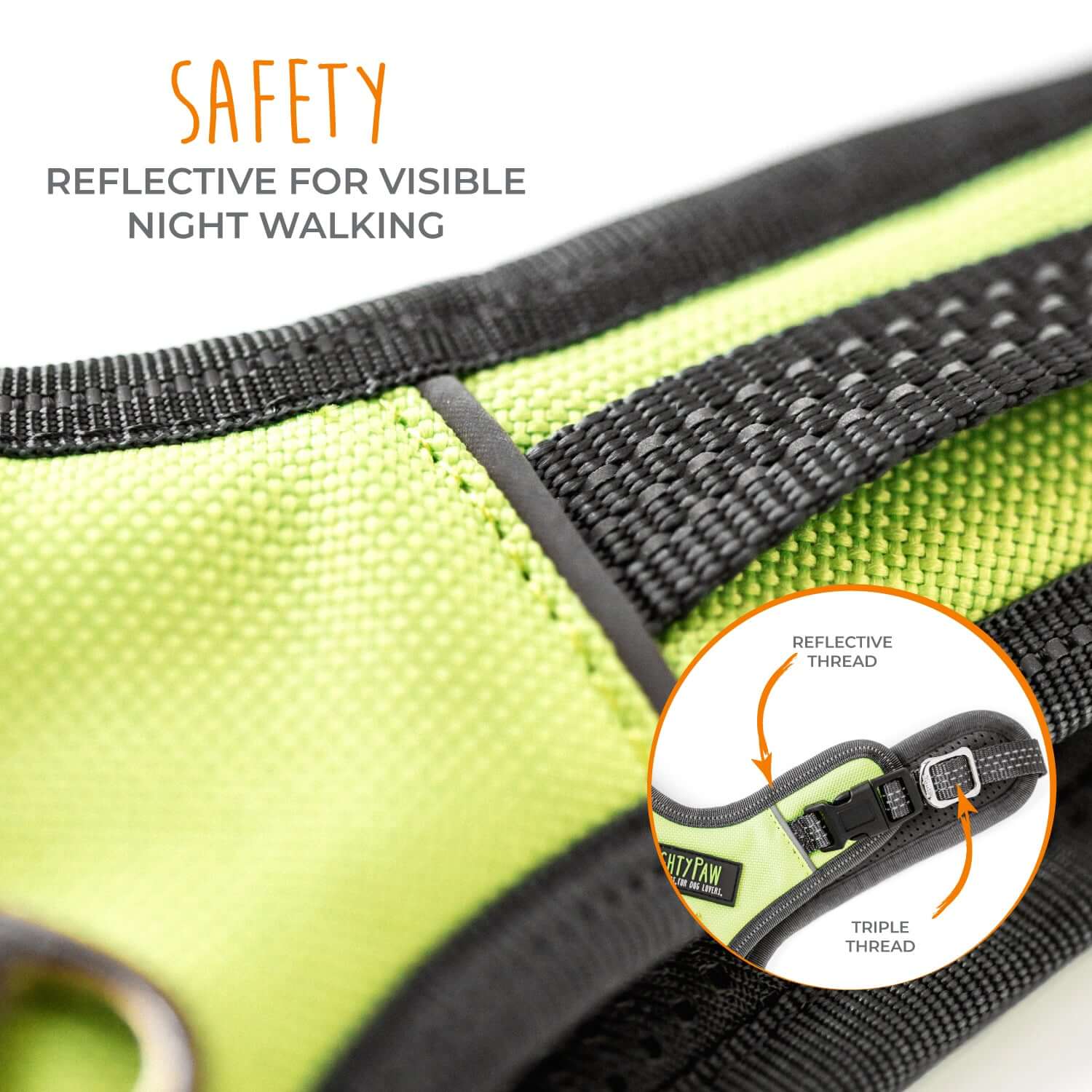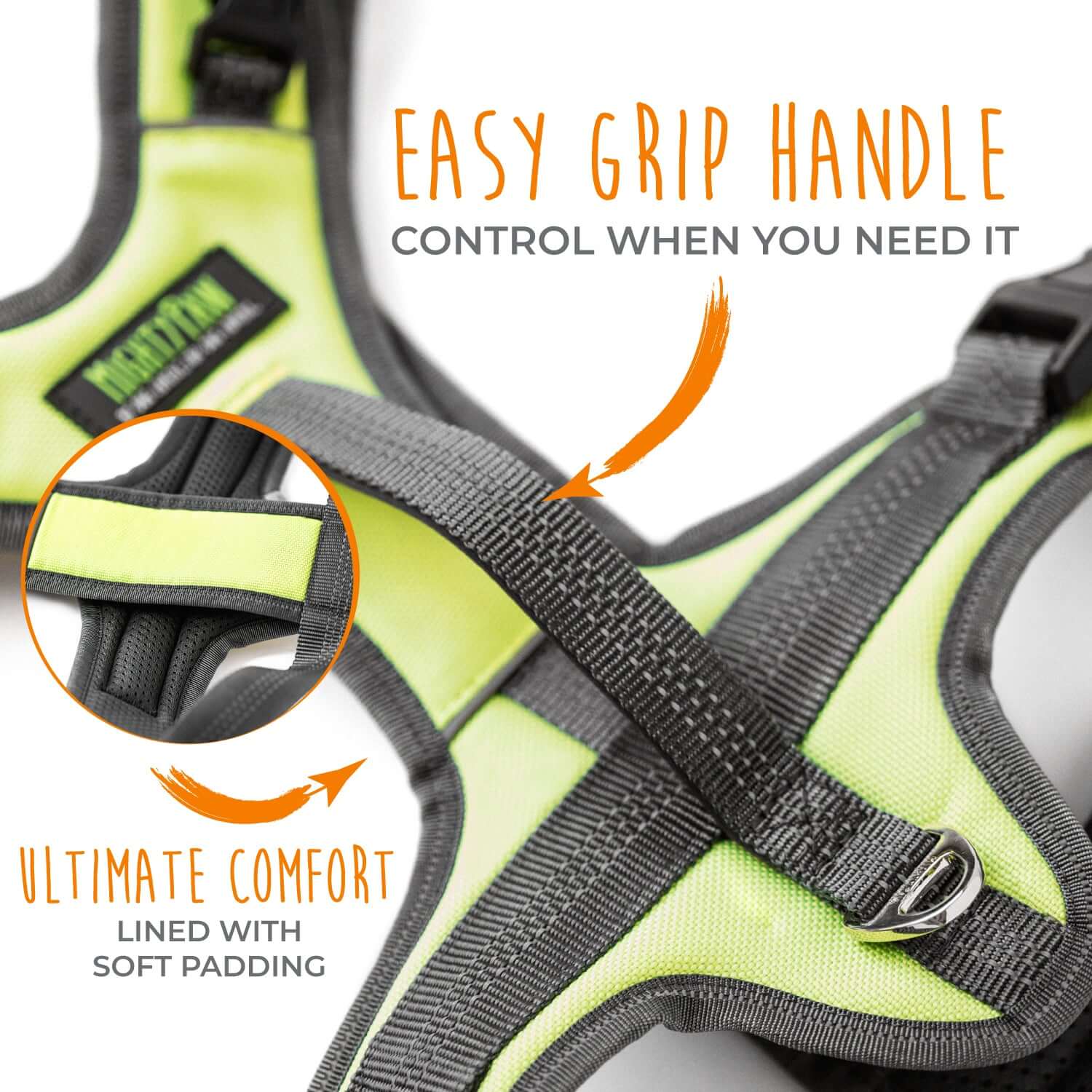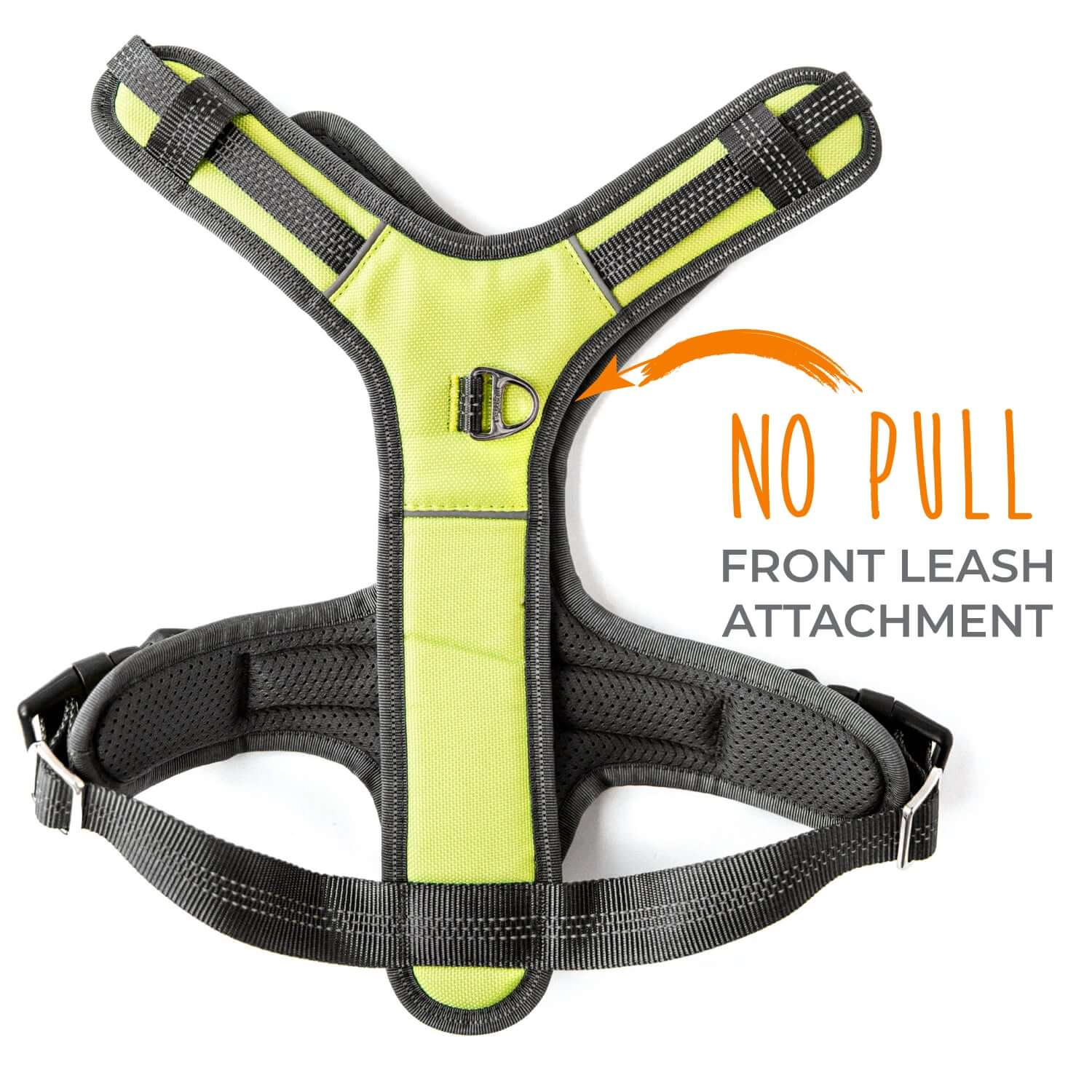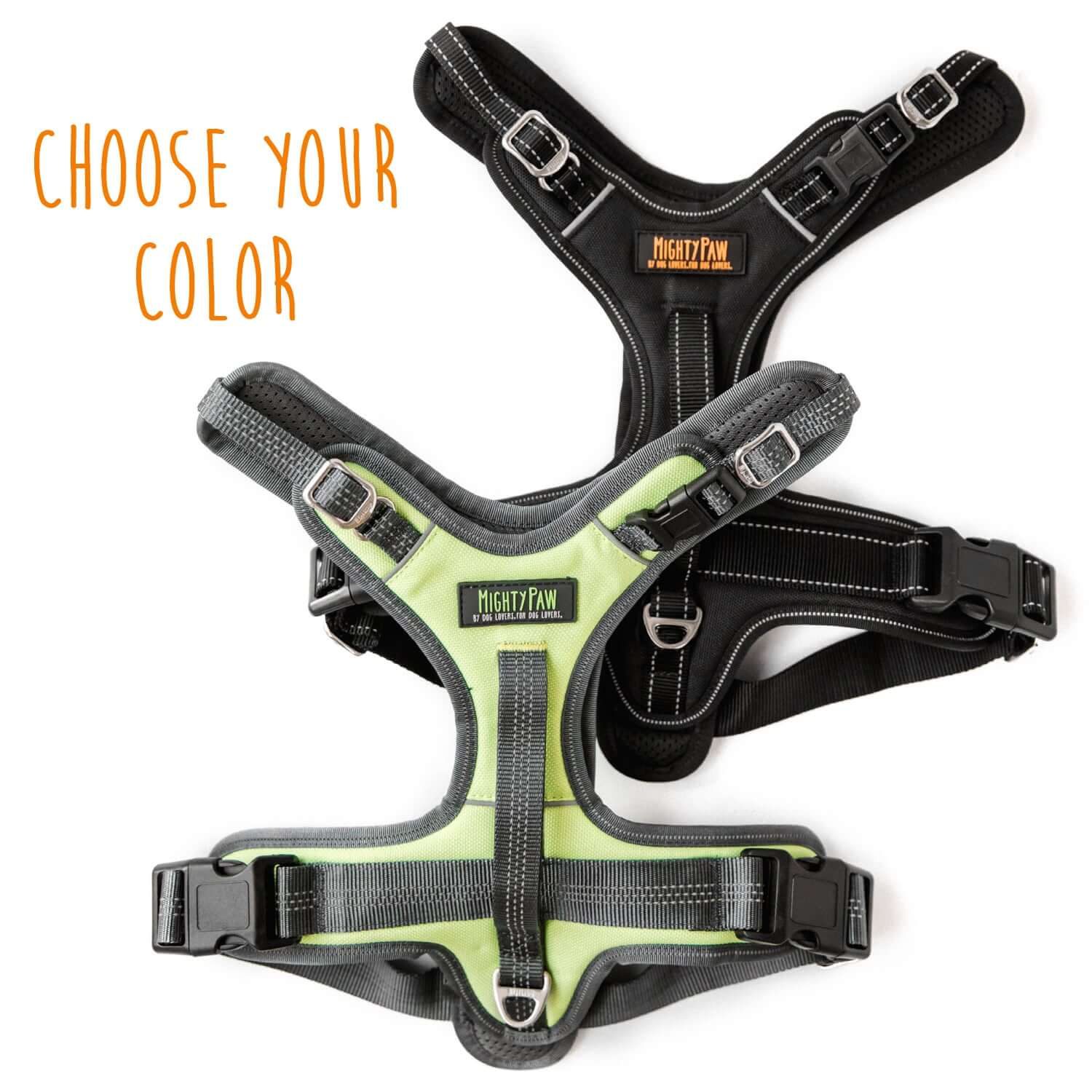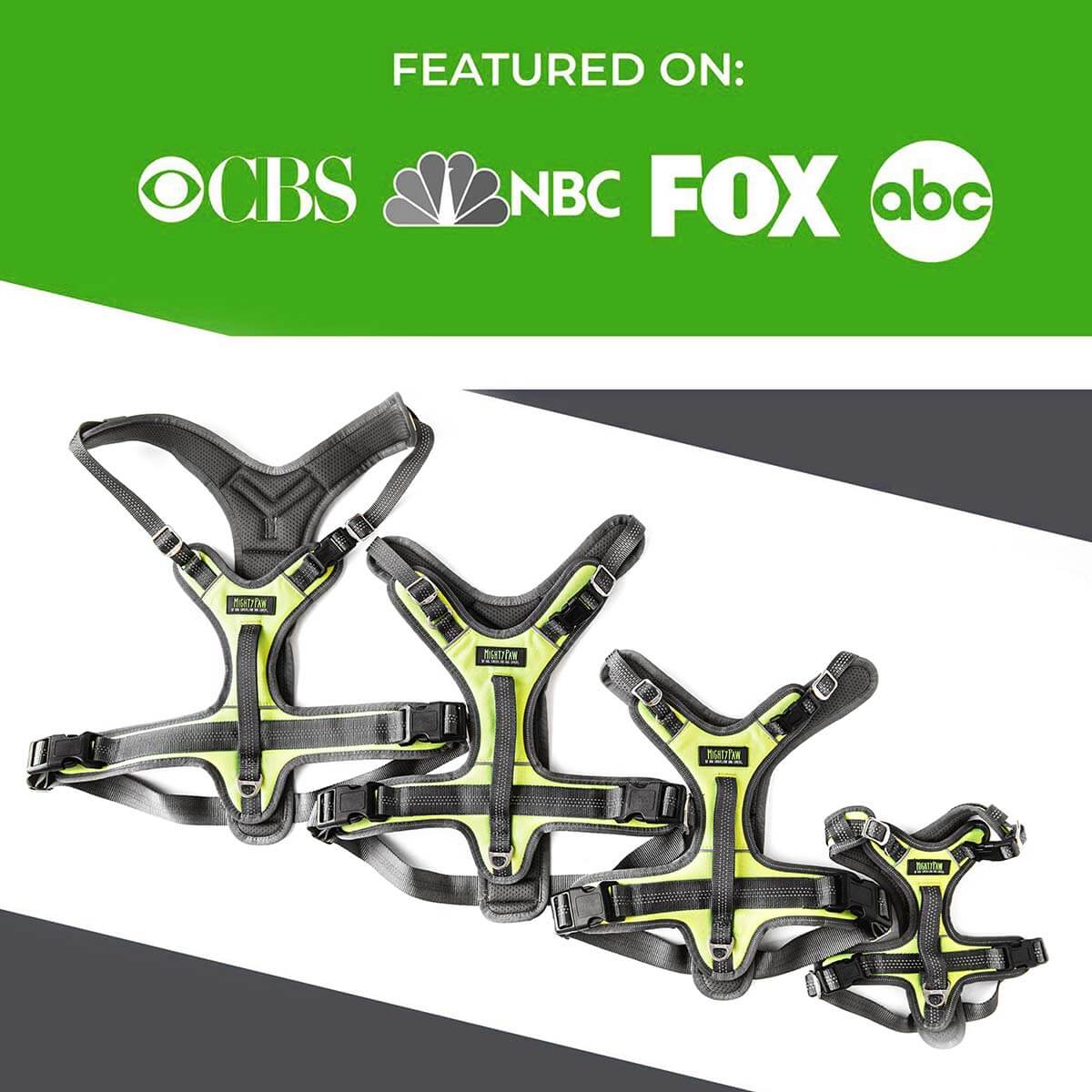 Sport Dog Harness 2.0 With Neck Buckle
Dog Harness With Neck Buckle
Our fully adjustable, weatherproof and padded dog harness keeps your pup comfortable and looking awesome. With two color options, Green/Grey or Black/Orange, your pooch will be the coolest pup at the dog park!

Built for everyday adventures, our no pull dog harness was created with a focus on durability, safety, convenience and comfort.
Here's why we're confident that both you and your pup will love this dog walking harness:
❇️  No pull dog harness. The front no-pull leash attachment point is made of durable metal and perfect for those times when you need more control during your walks.
❇️  Dog harness with padded handle. Similarly, the padded handle on the back of the harness offers you instant control on your walks and helps lift or hold your pup when needed.
❇️  Padded, adjustable dog harness. Take pride knowing your dog will be comfortable in our fully padded and custom adjustable neck and chest straps.
❇️  Dog harness with neck buckle. And, does your dog hate when you pull a dog harness over their head? With the Sport Dog Harness 2.0, you can unclip the neck buckle and put the harness on by going AROUND the neck instead!


COLORS:

BENEFITS:
COMFORTABLE: Fully padded neoprene lining.
CUSTOMIZED FIT: Adjusts to fit perfectly around both the chest and neck.
DOESN'T GO OVER THE HEAD: Includes a neck buckle that opens to go around your dog's neck.
BUILT FOR SAFETY: Includes reflective stitching for easy night visibility.
GUARANTEE: 100% satisfaction guarantee.
BORN IN THE USA: Mighty Paw is owned and operated from Rochester, NY
TWO COLOR OPTIONS: Green/Grey or Black/Orange
FOUR SIZE OPTIONS: Small, Medium, Large or X-Large
FEATURES:
DURABLE & PREMIUM QUALITY: Made with durable weather-proof materials and hardware.
BUILT FOR CONVENIENCE: Adjustable straps for a perfect fit with quick-release buckles to make putting on and taking off hassle-free.
ADDED CONTROL: Padded handle at the back of the harness to easily control & lift your pup when needed. Two leash attachments, one for general walking and the other to stop your pup from pulling on the leash.

HOW TO MEASURE YOUR DOG FOR THE SPORT HARNESS 2.0: 
Please measure carefully around your dog's neck (the widest point) and chest (right behind their front legs) in order to receive the correct size of our dog harness. 
Tip: You can either use a soft measuring tape or a piece of string and a ruler. 
Place the string around your dog's neck and the chest area right behind the front legs, respectively. Use your fingers to mark the length on the string, then place that amount of string along a ruler to get its length in inches.
Small: Chest 17" - 20" , Neck 13" - 18"
Medium: Chest 20" - 25", Neck 17.5" - 24"
Large: Chest 25" - 31", Neck 18" - 25.5"
X-Large: Chest 27.5" - 36", Neck 23" - 34"