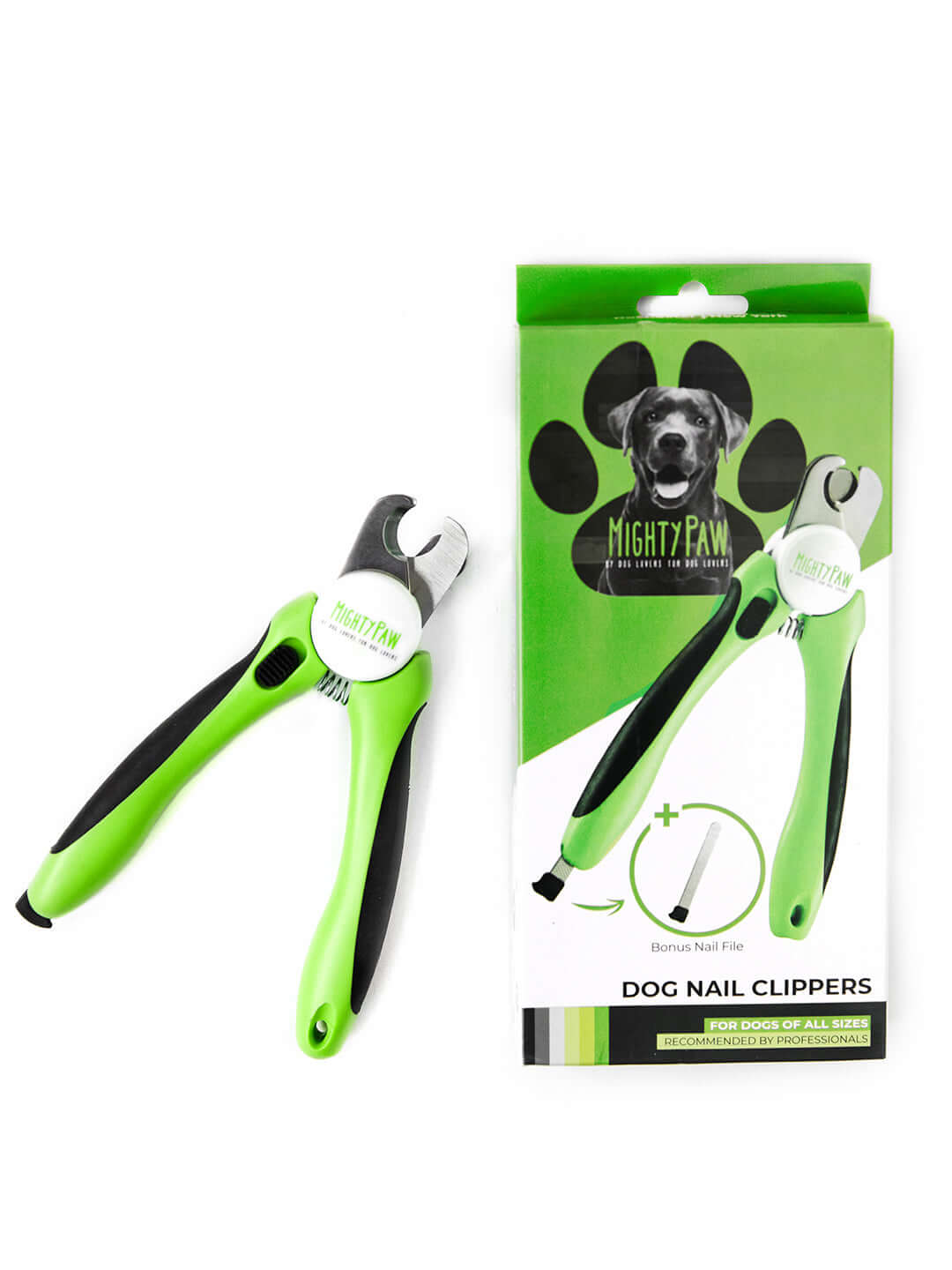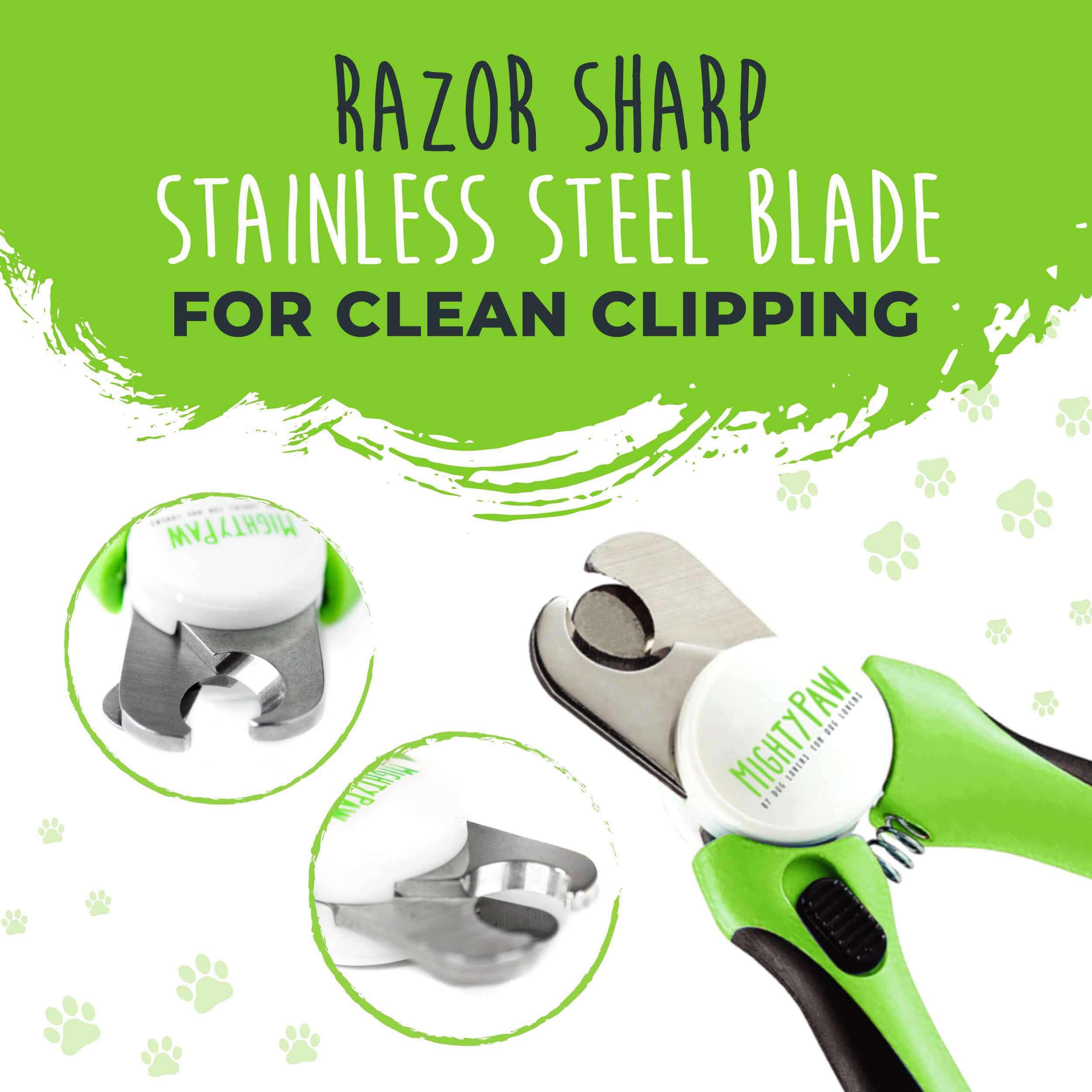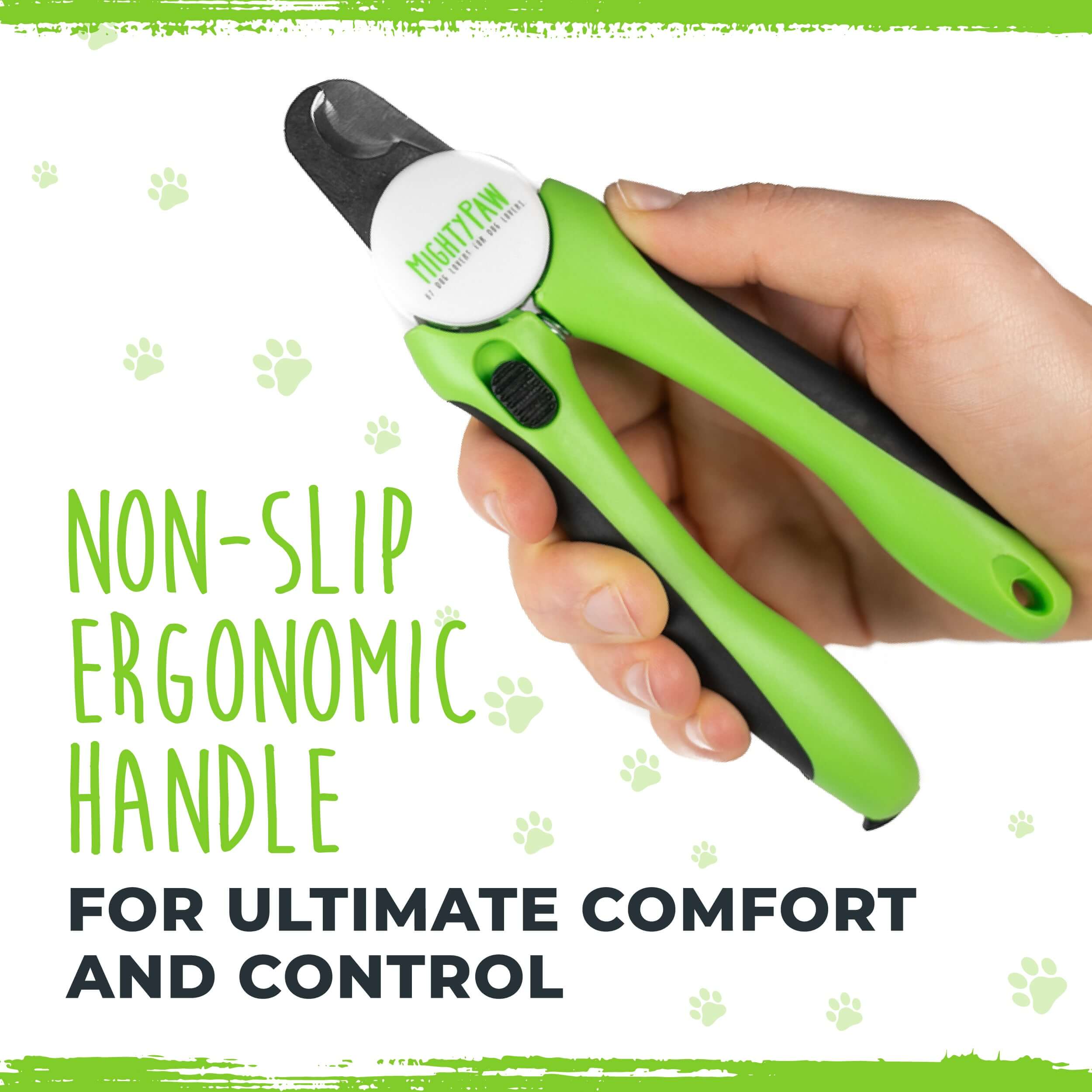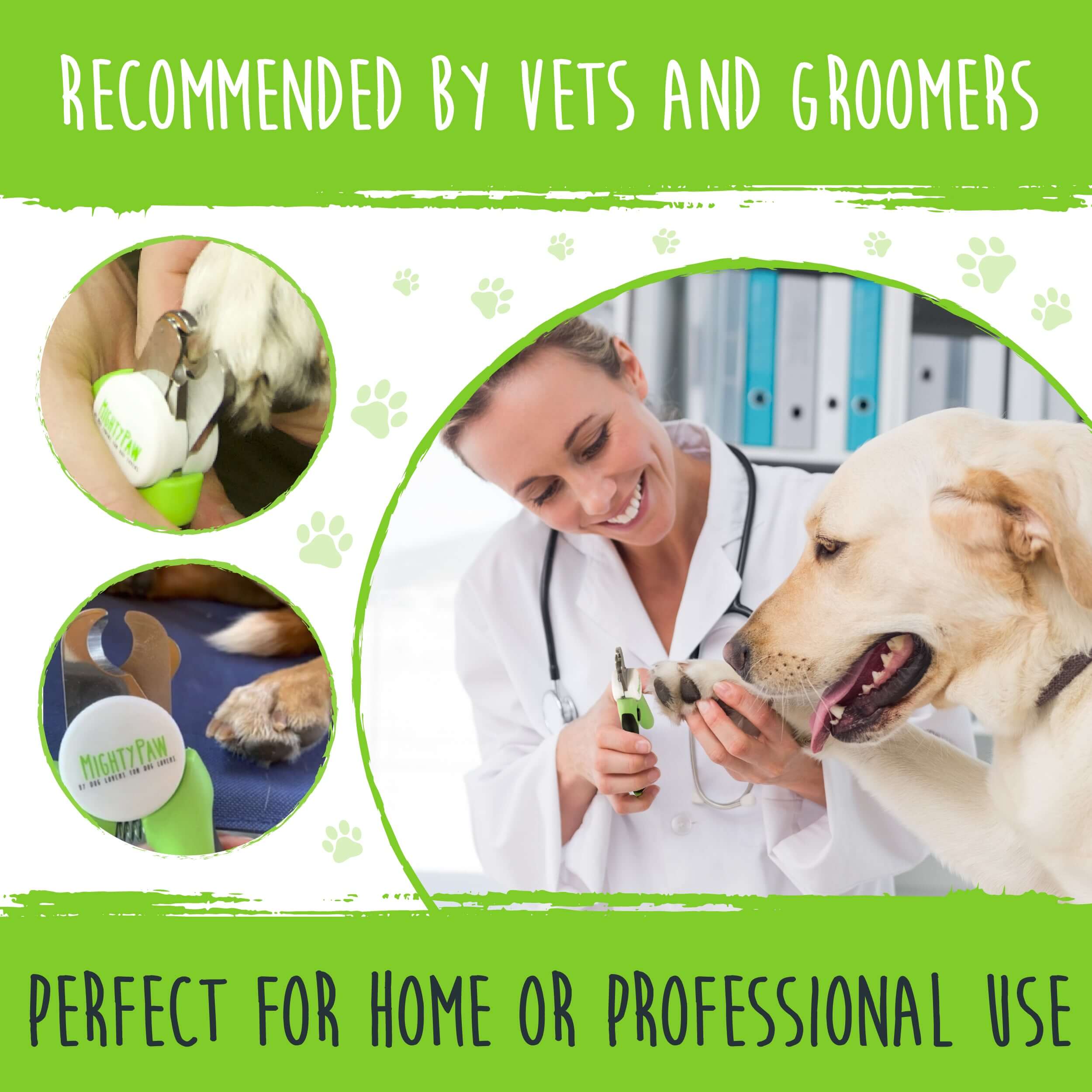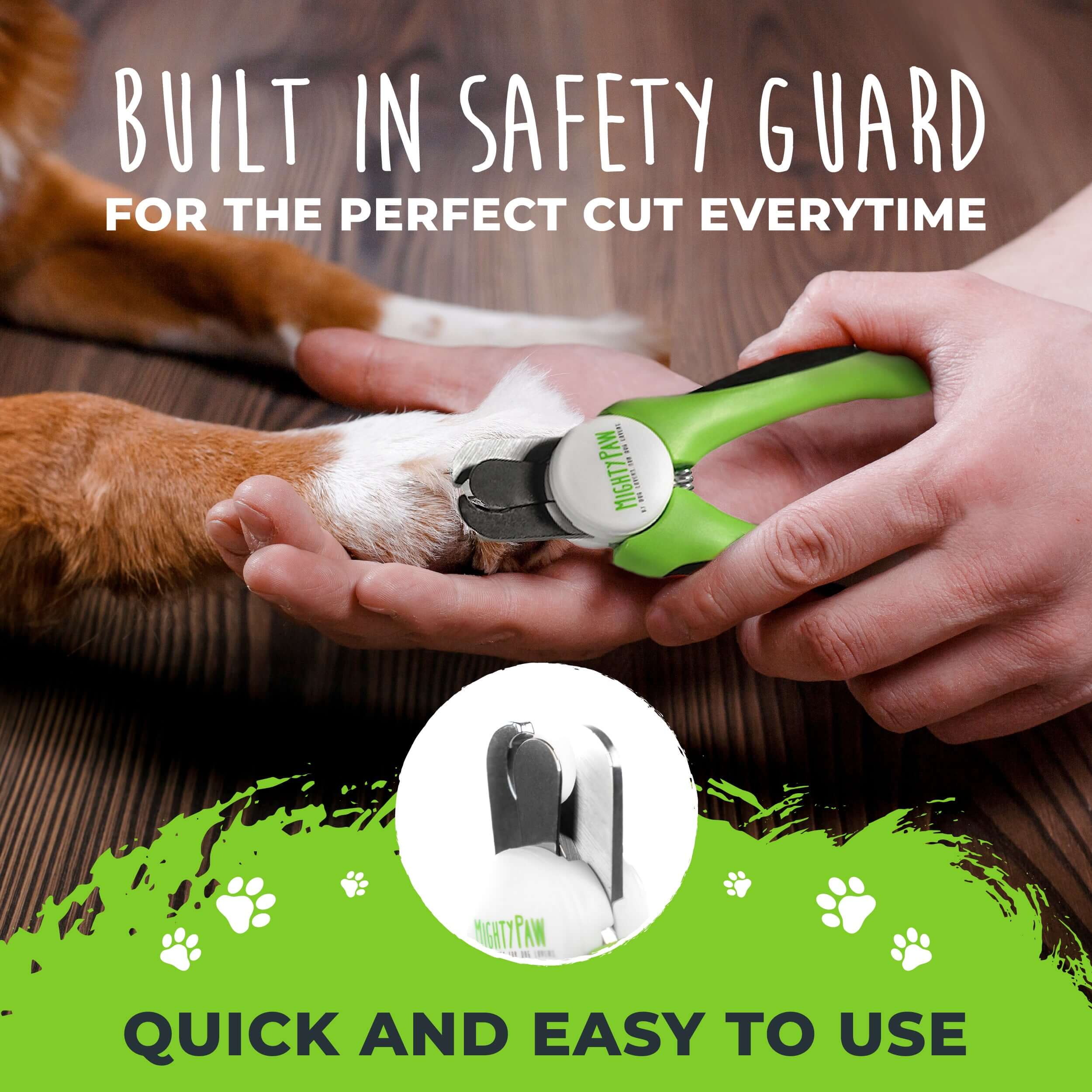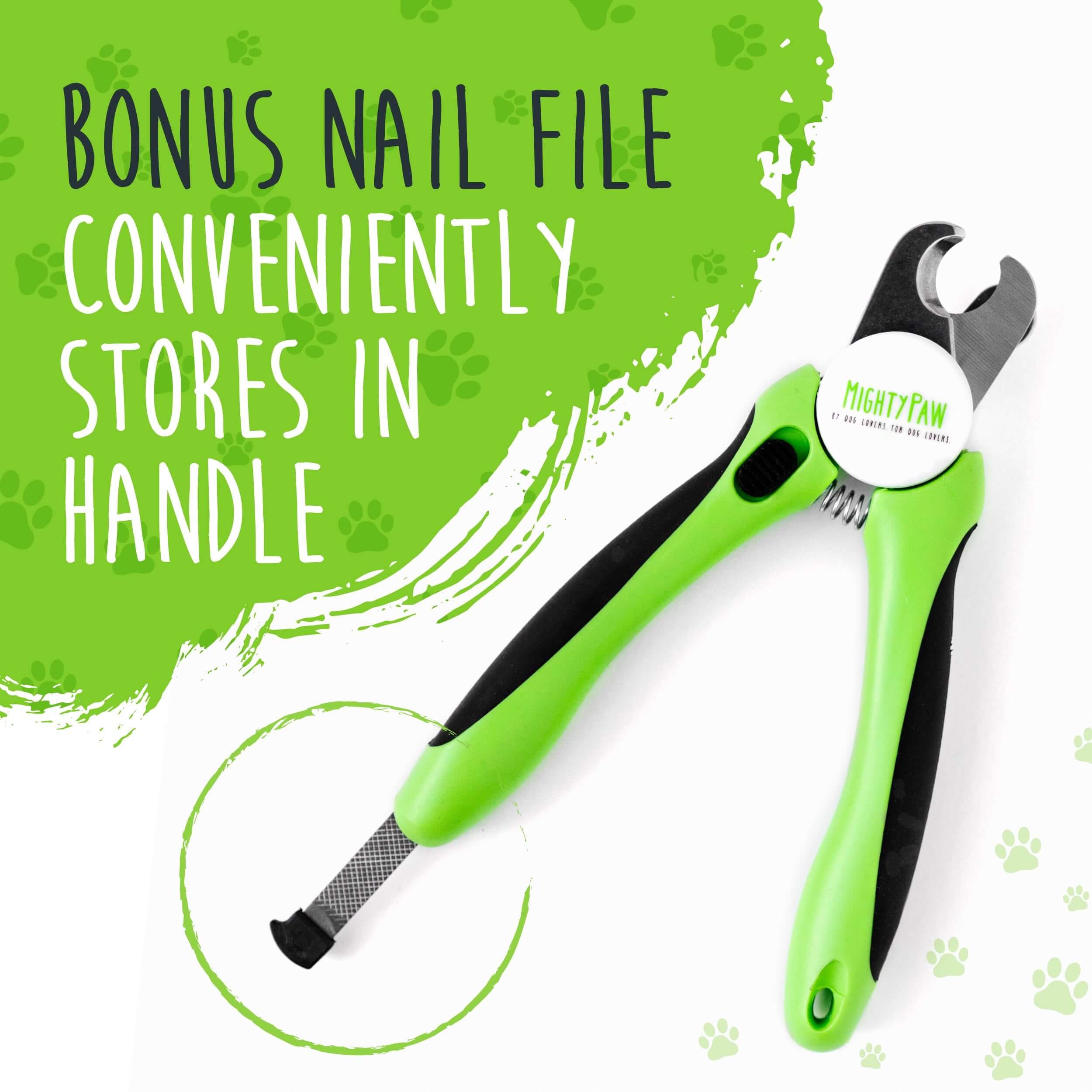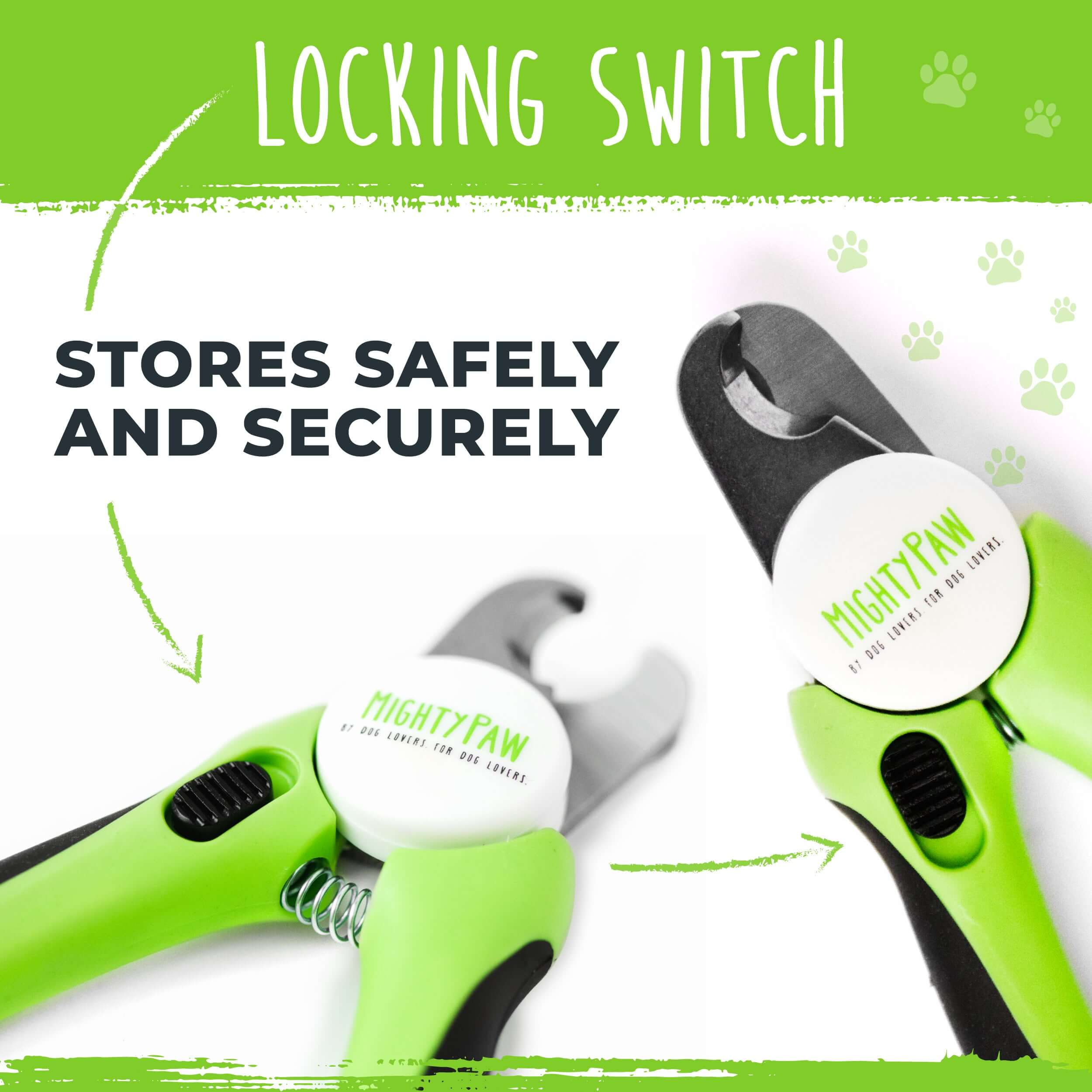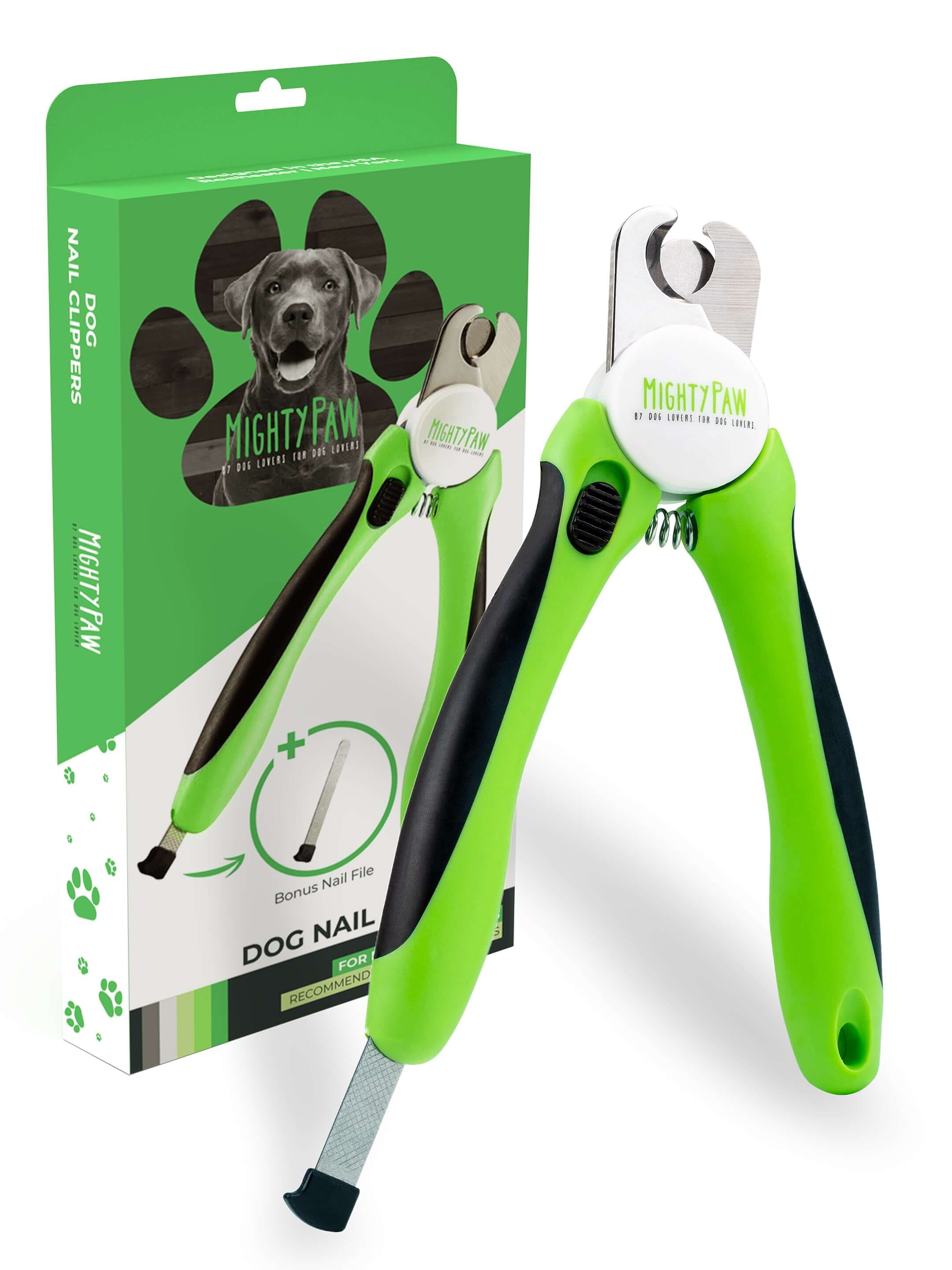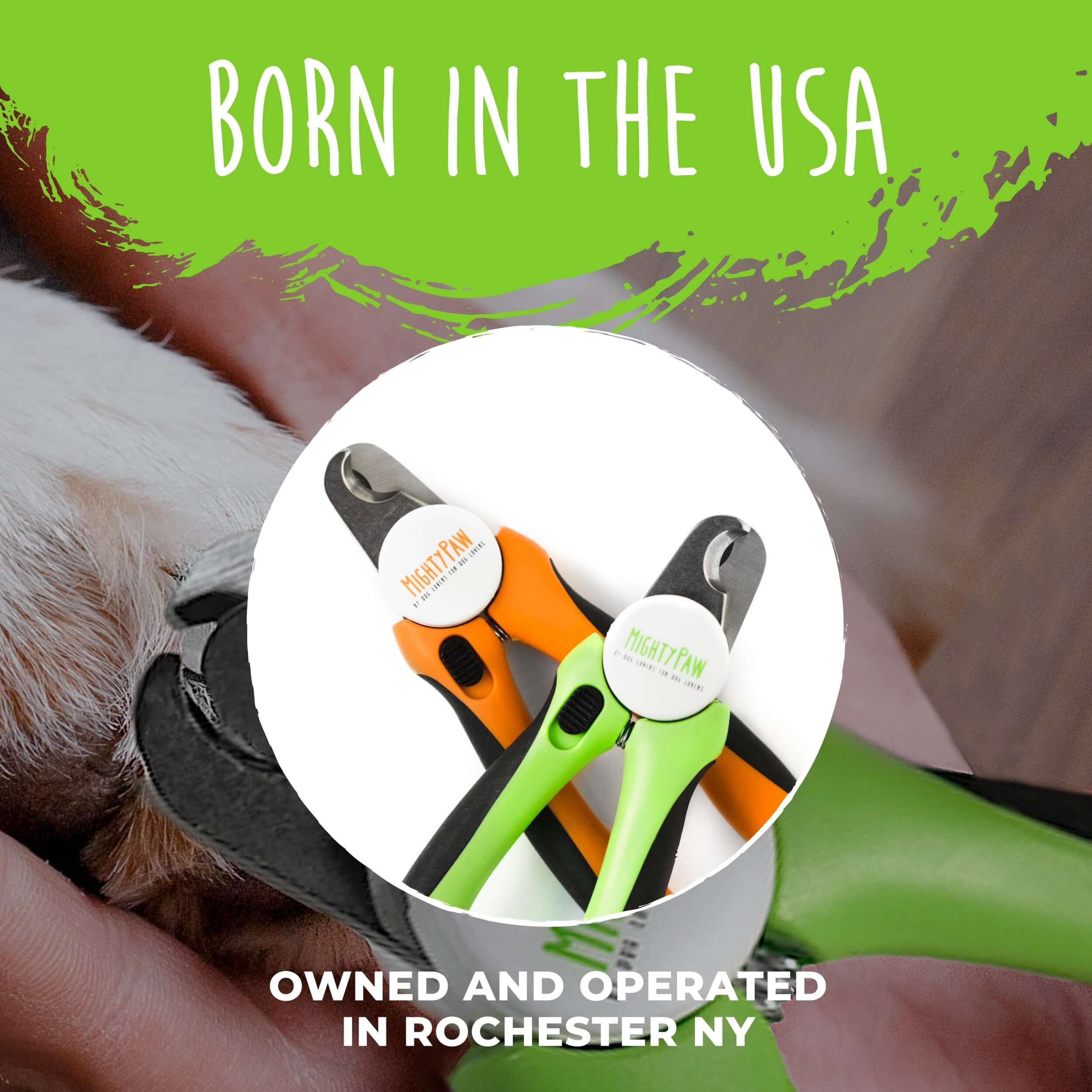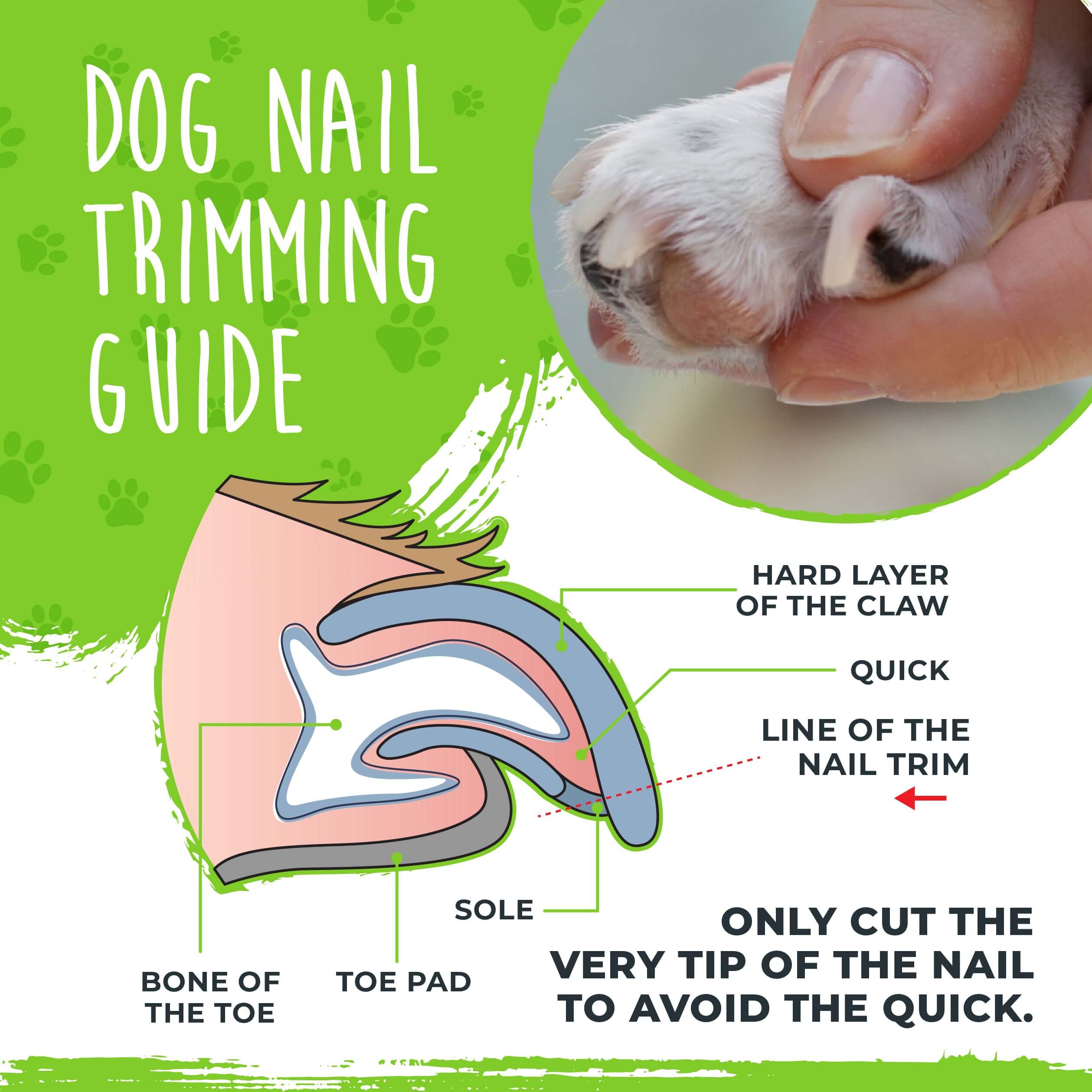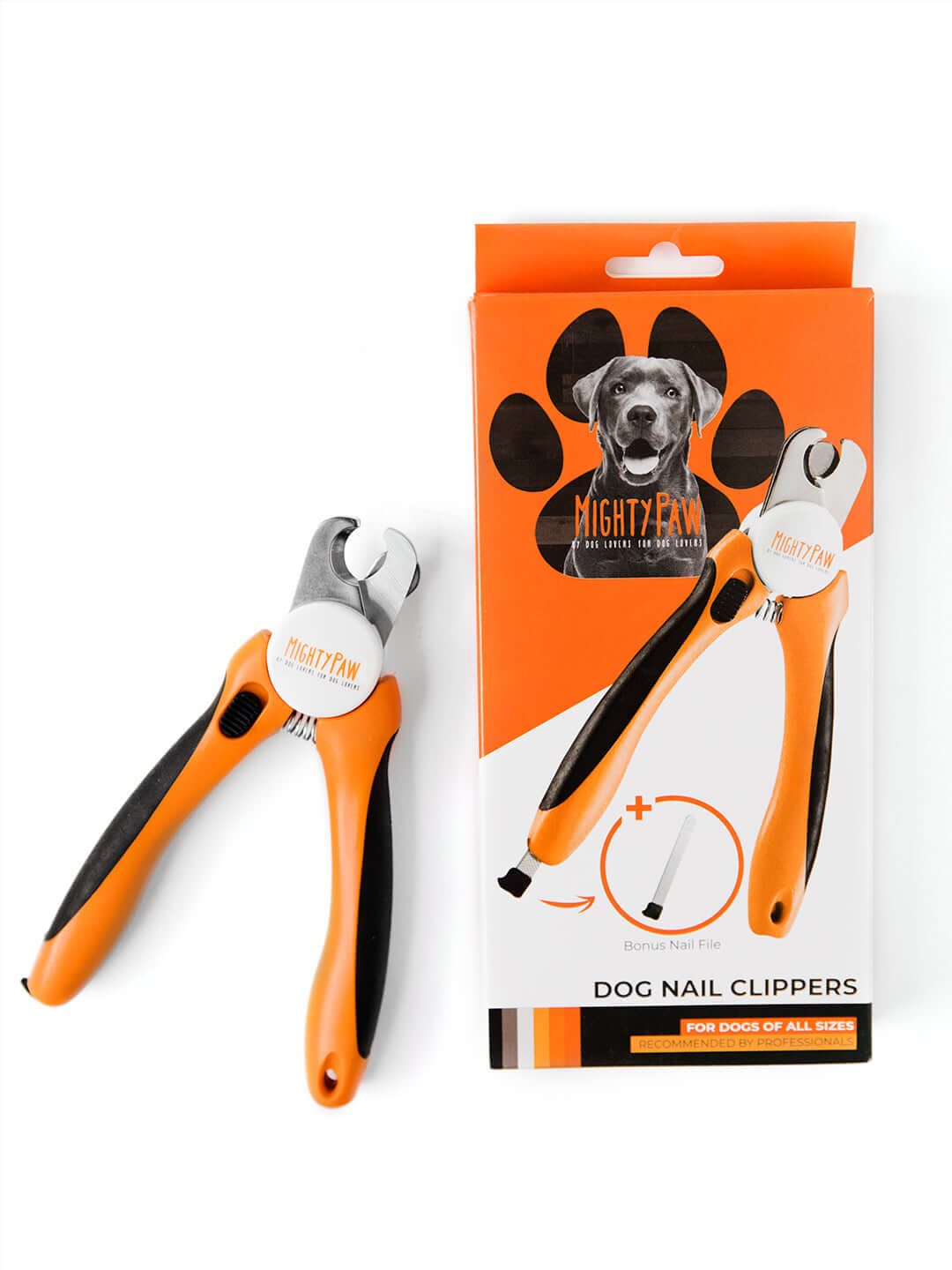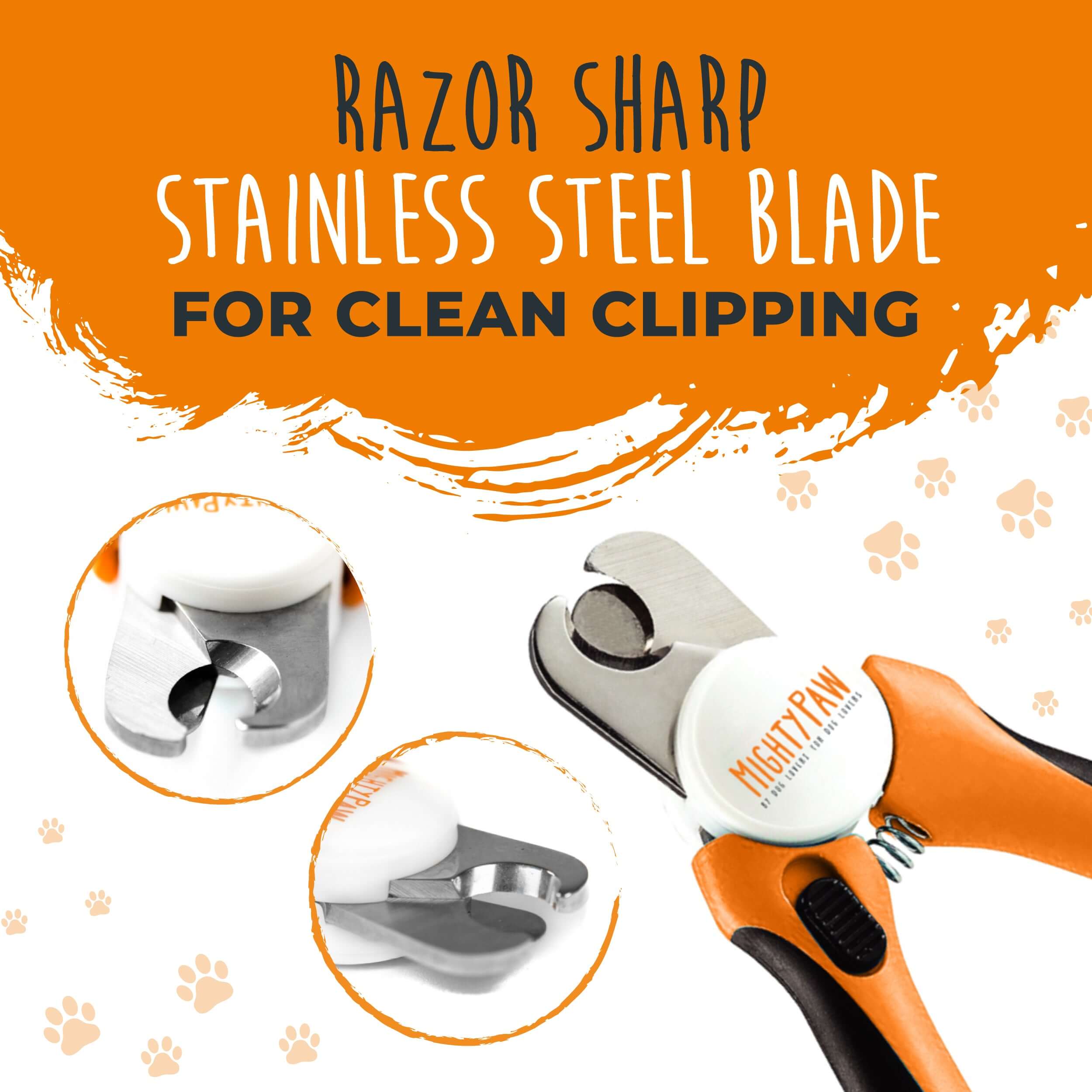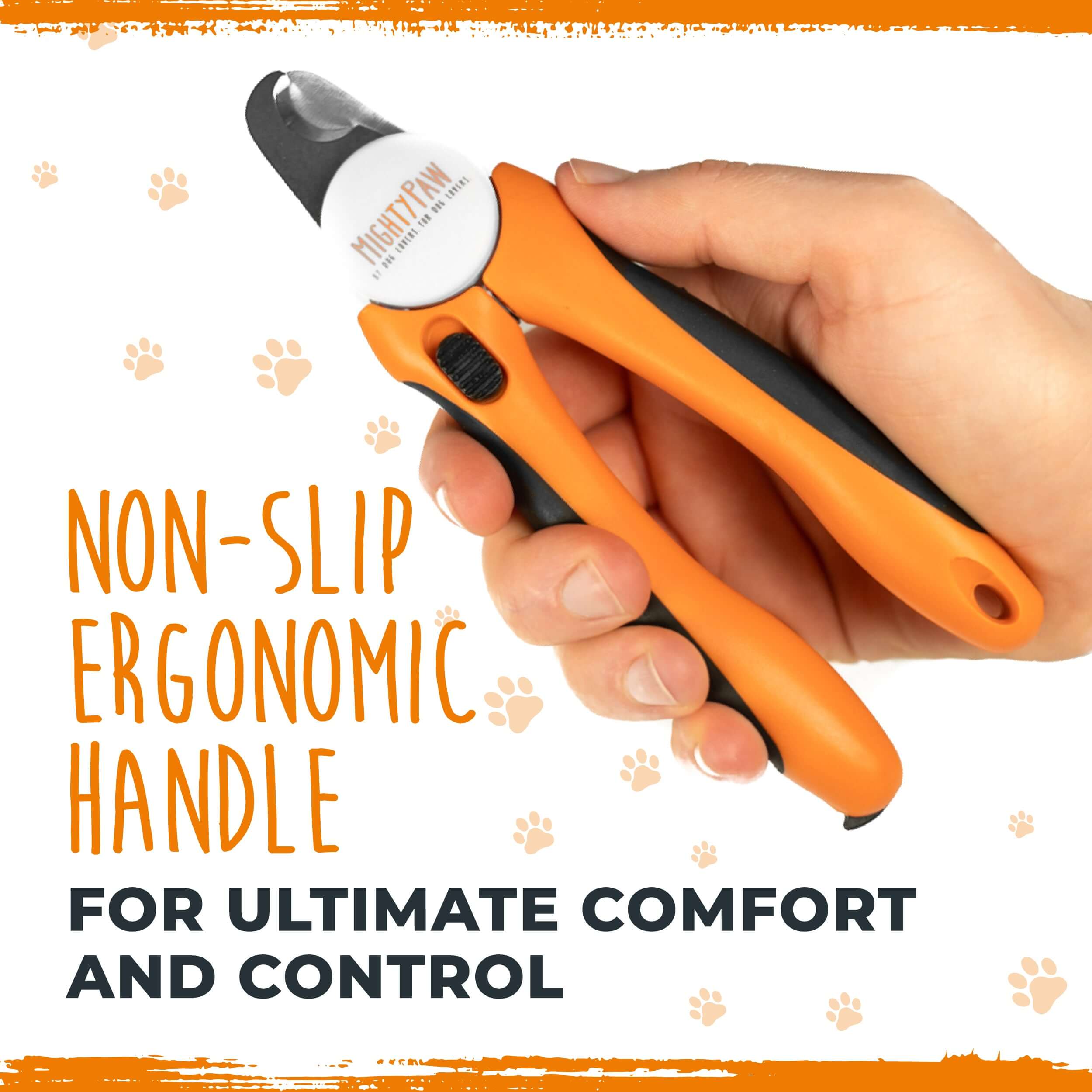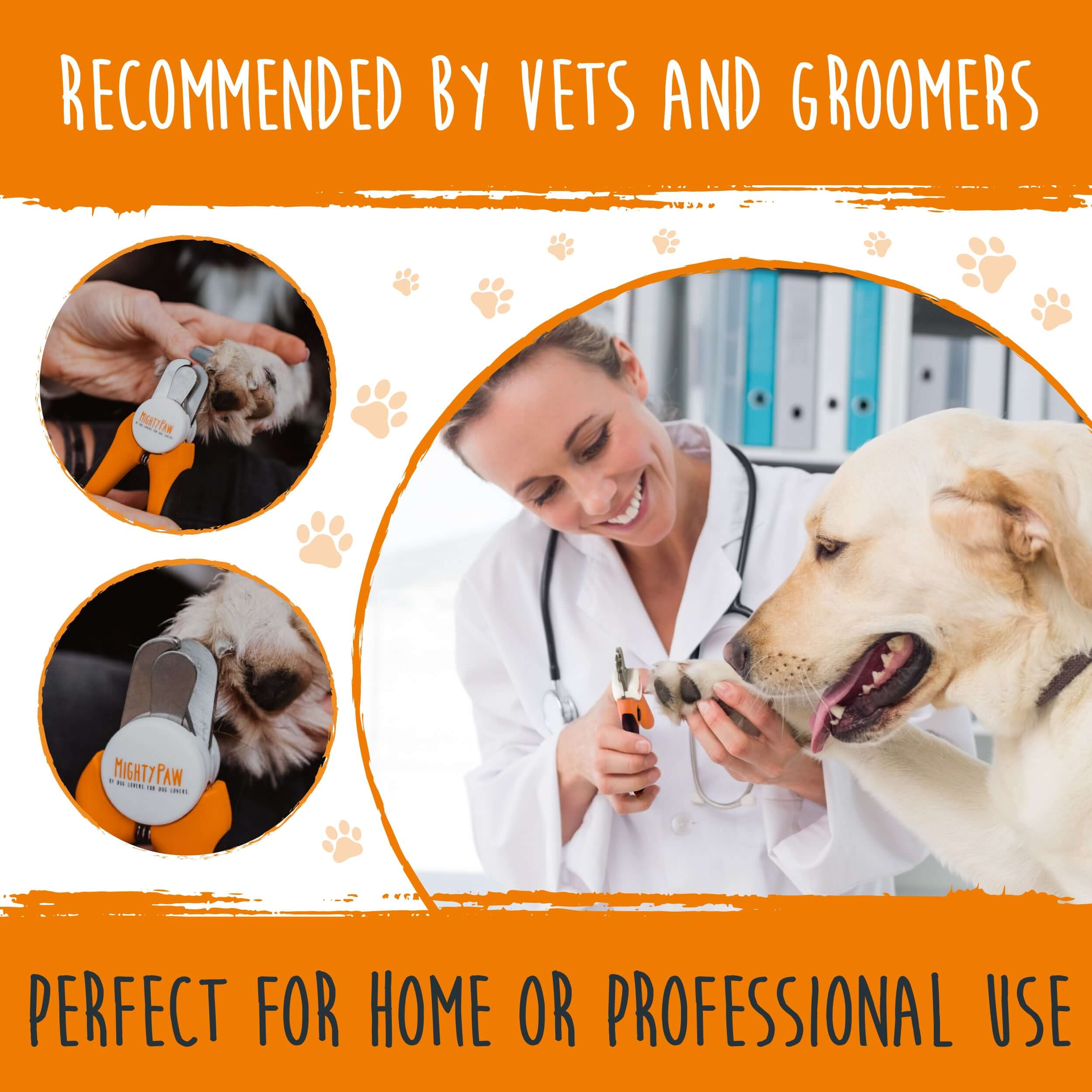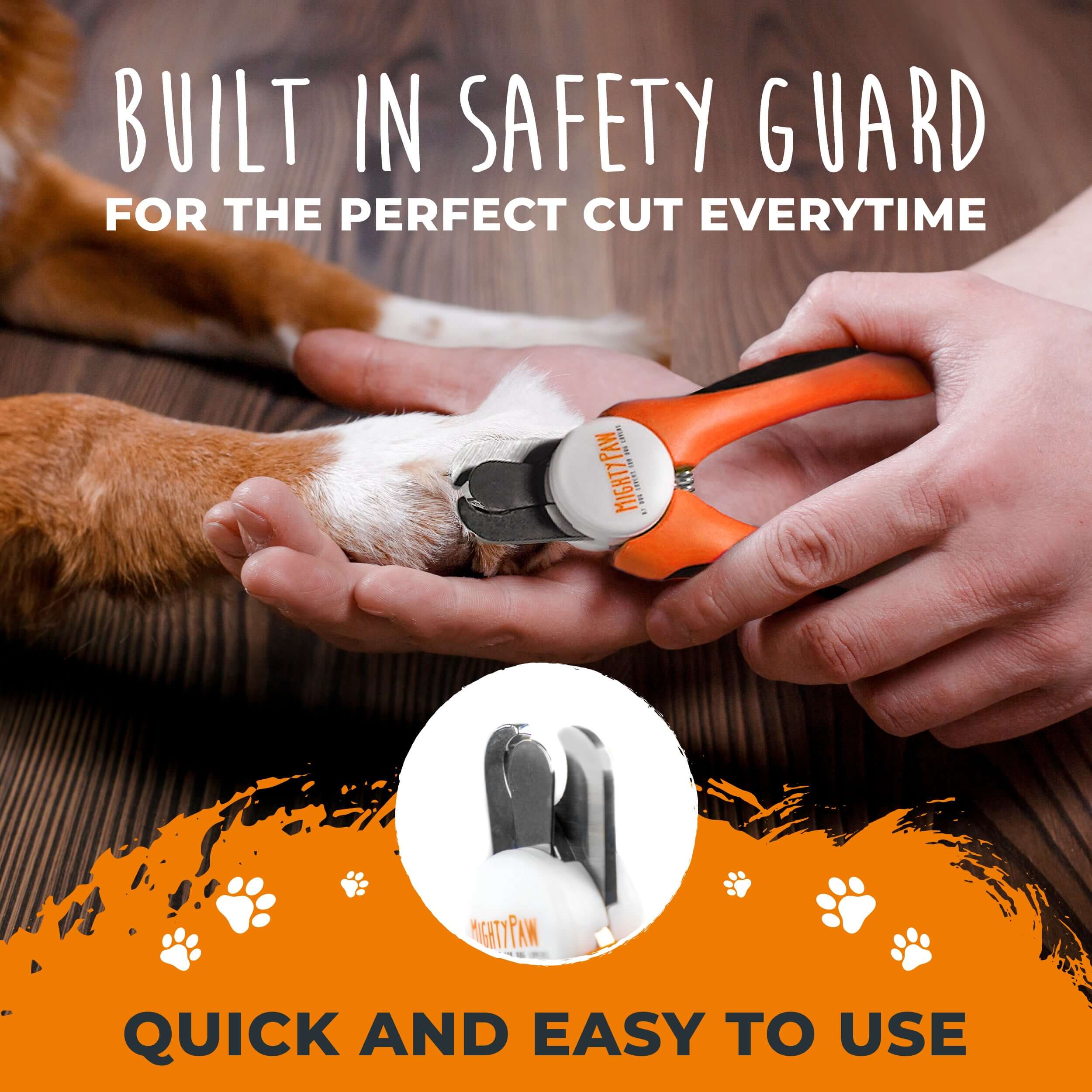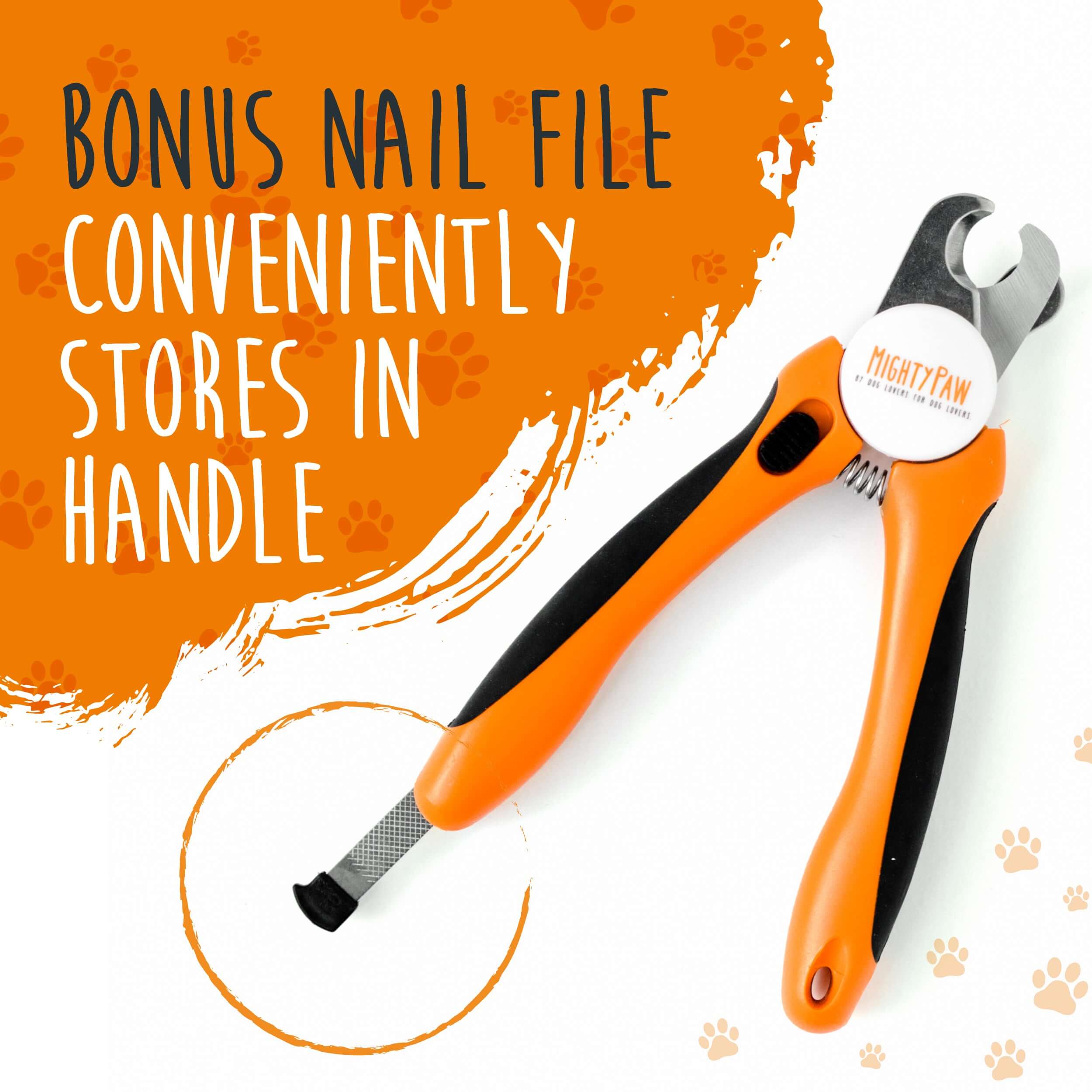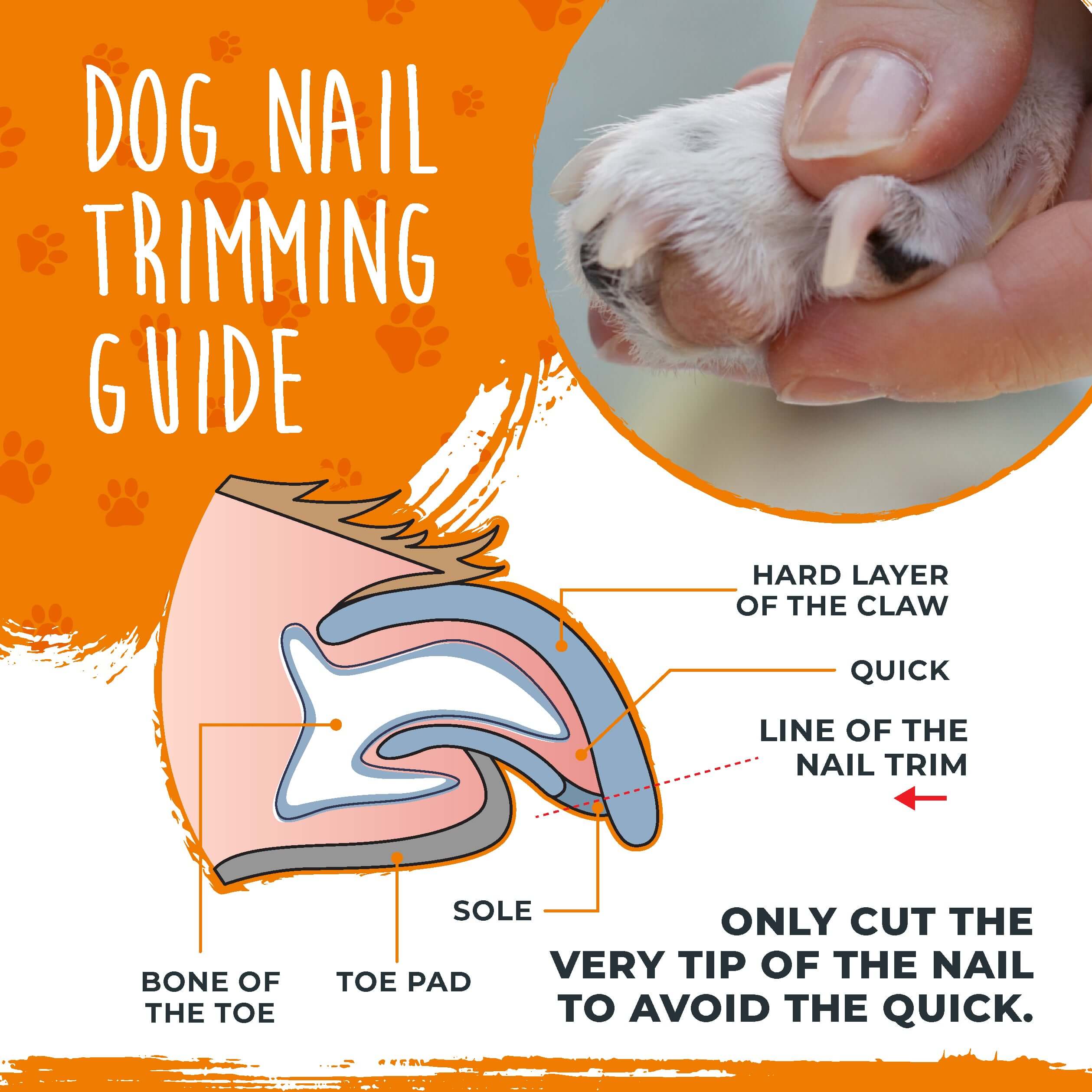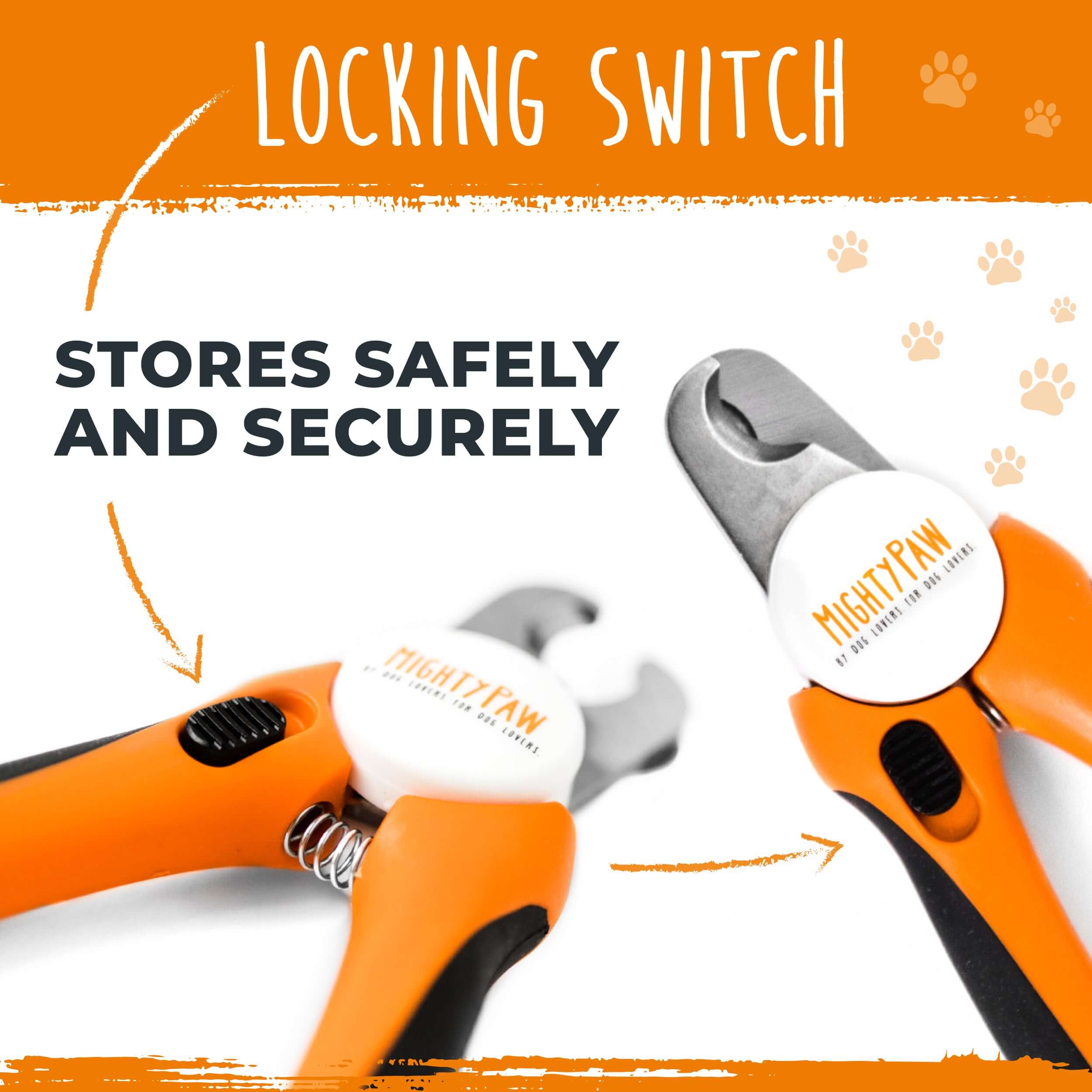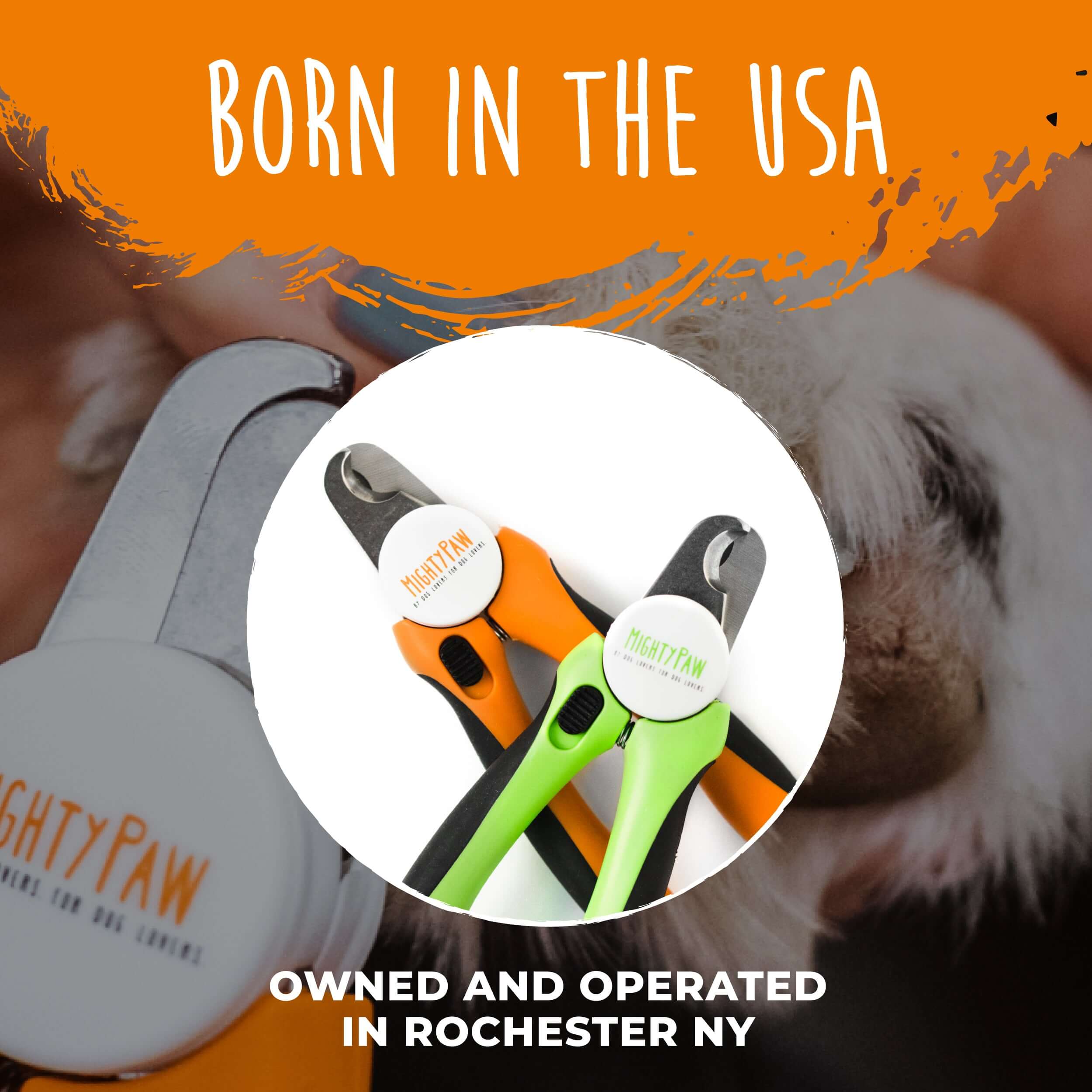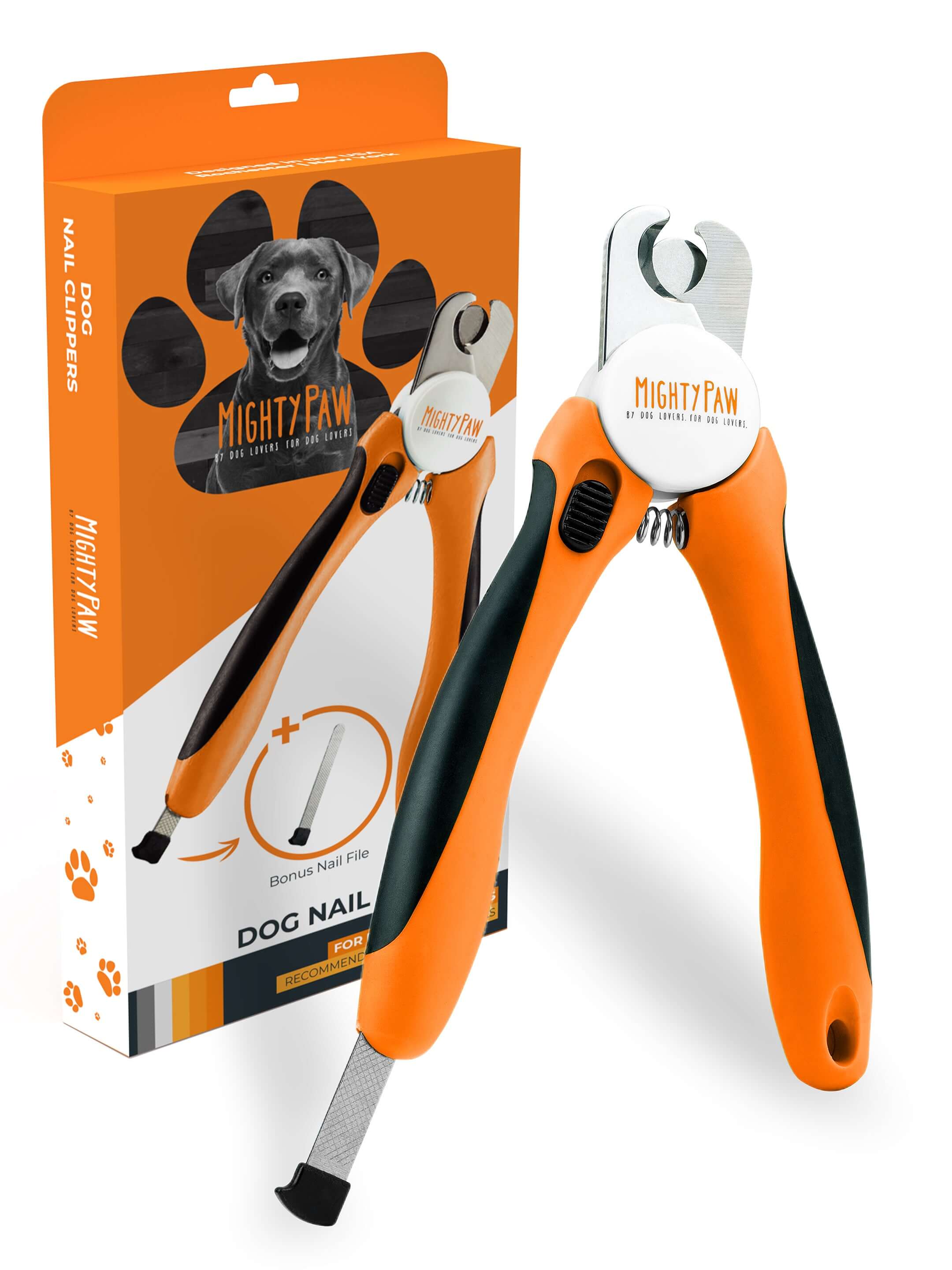 Mighty Paw Dog Nail Clippers
Recommended by Professionals: The Mighty Paw Dog Nail Clippers are designed to turn trimming your pup's nails into a quick and easy process. Vets and dog groomers recommend them because they're safe, easy to use and effective. Perfect for professional or home use.

Built-in Safety Guard & Locking Switch: We've added a safety guard to our pet nail trimmers because, as always, your pup's safety is priority #1. The guard stops the nail from being cut too short and hurting your dog. Use the locking switch for safe storage. We've also included a bonus nail file to even out any rough edges that fits into the handle.
Razor-Sharp Stainless Steel: The clipper blades are stainless steel and razor-sharp. This gives you a clean and fast clip every time, making the process of dog nail cutting quicker and easier. It's a toss up to say who'd like that more...you or your pup!
Non-Slip Ergonomic Handles: We've designed the handles of our dog nail clippers to be ergonomic. That makes them comfortable to hold and prevents them from slipping. The added control of the ergonomic design helps prevent accidental nicks or cuts.
Dog Nail Clippers' Features:
3.5mm stainless steel blades
Safety guard
Locking switch
Ergonomic handle
Bonus nail file
Dog Nail Clippers' Benefits:
Professional dog nail clippers for easy trimming at home
Make the perfect cut every time
Prevents accidental nicks
Comfort and control
Safe storage 
How to Use The Mighty Paw Nail Clippers
If your dog doesn't like having their nails clipped, you can trim as little as one nail per day. 
Depending on your dog's size and your ability to kneel, have your dog lie down or stand on the ground or on an elevated surface. Choose whichever position makes it easier for you to handle their paws. 
Now here's how to cut your dog's nails with our trimmers:
Unlock the safety switch on the nail clippers. Hold the clippers so that the safety guard is located on the side of the clippers facing away from your dog's nails. 

Gently but firmly hold your dog's paw with one hand.

Hold the nail clippers with your other hand and cut perpendicularly to your dog's nail. 

Only cut the very tip of the nail to avoid the quick. 
What's the quick?
That's the blood vessel that runs through each nail. It's very easy to locate in clear nails because it shines through the nail. 
For black nails, cut very thin slices of your dog's nail until you see a small black dot. That's your sign to stop cutting.
Mighty Paw: By Dog Lovers. For Dog Lovers.
Headquartered in Rochester, NY - we're right here in the USA where we design and test all our gear. Our mission is to build high-quality dog products that enable endless adventures for you and your four-legged family. Whether it's related to nature, training, or travel – we will help build a deeper connection between you and your dog!

The Mighty Paw Difference
Whether you're a dog trainer or an everyday dog owner, we aim to deepen your experience with dogs. As a company, we're out to build life-long relationships through our products with exceptional design, attention to detail, and customer service. Come join the family!
Click 'add to cart' to make cutting your dog's nails safer and quicker… your pup will thank you!