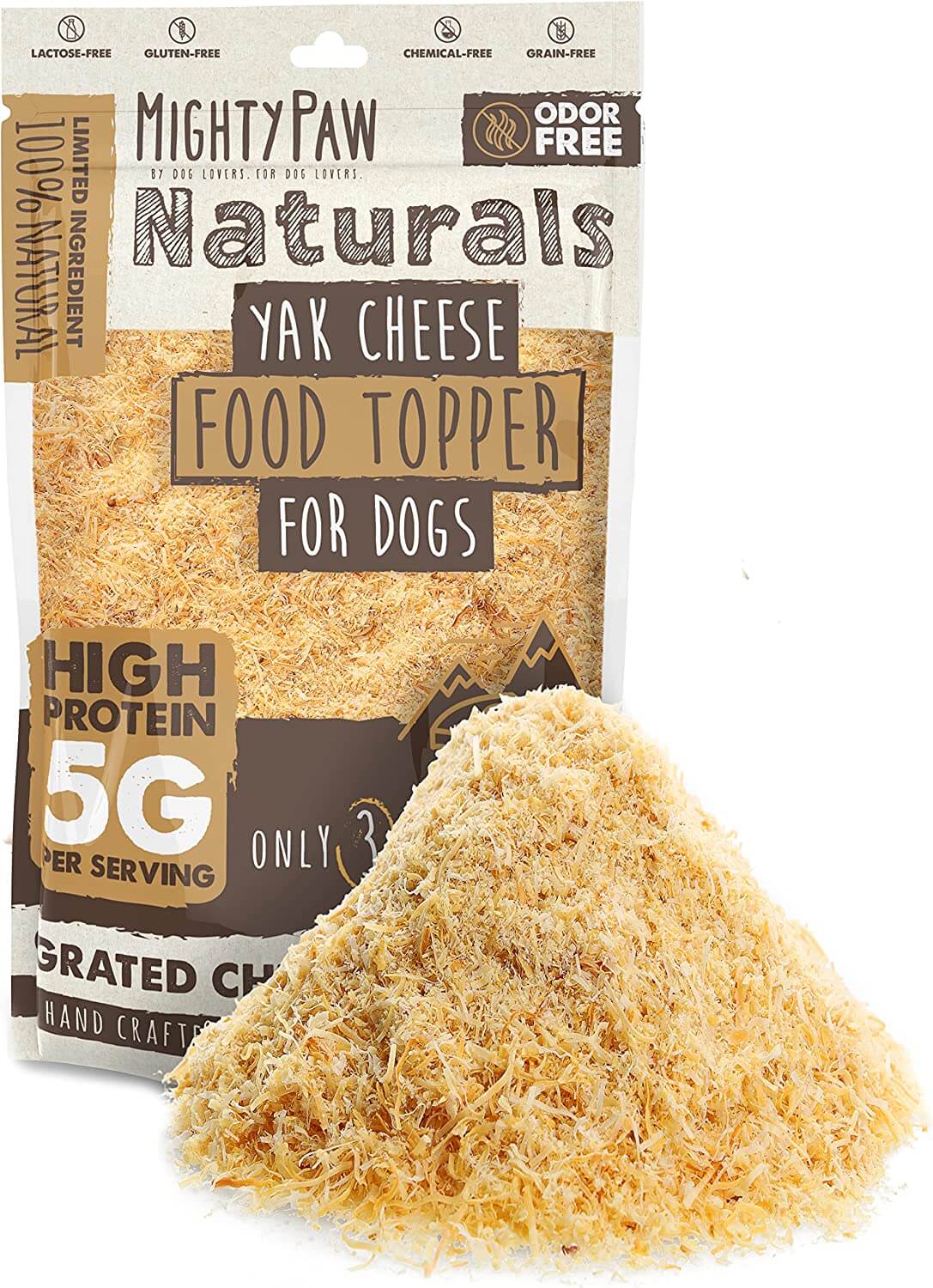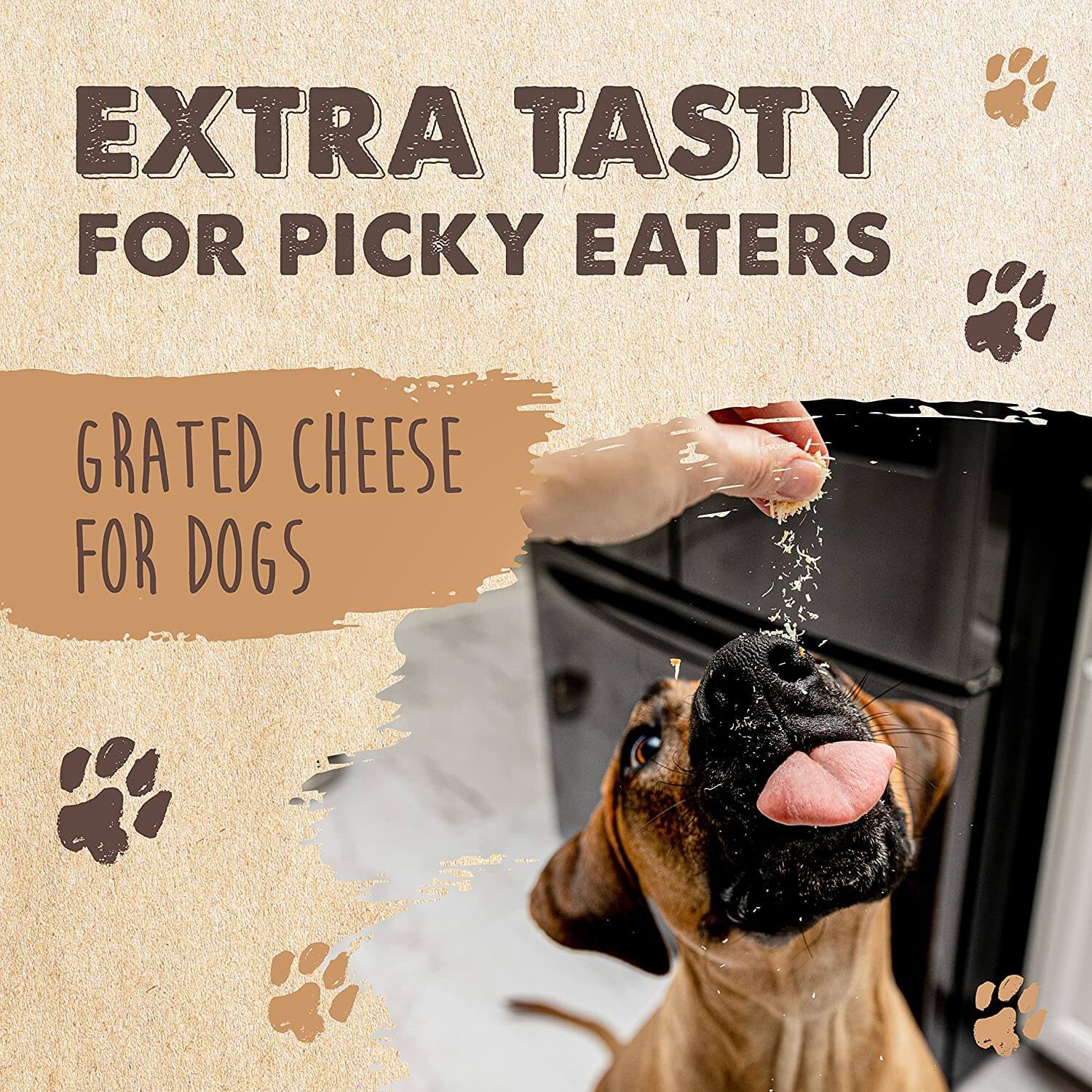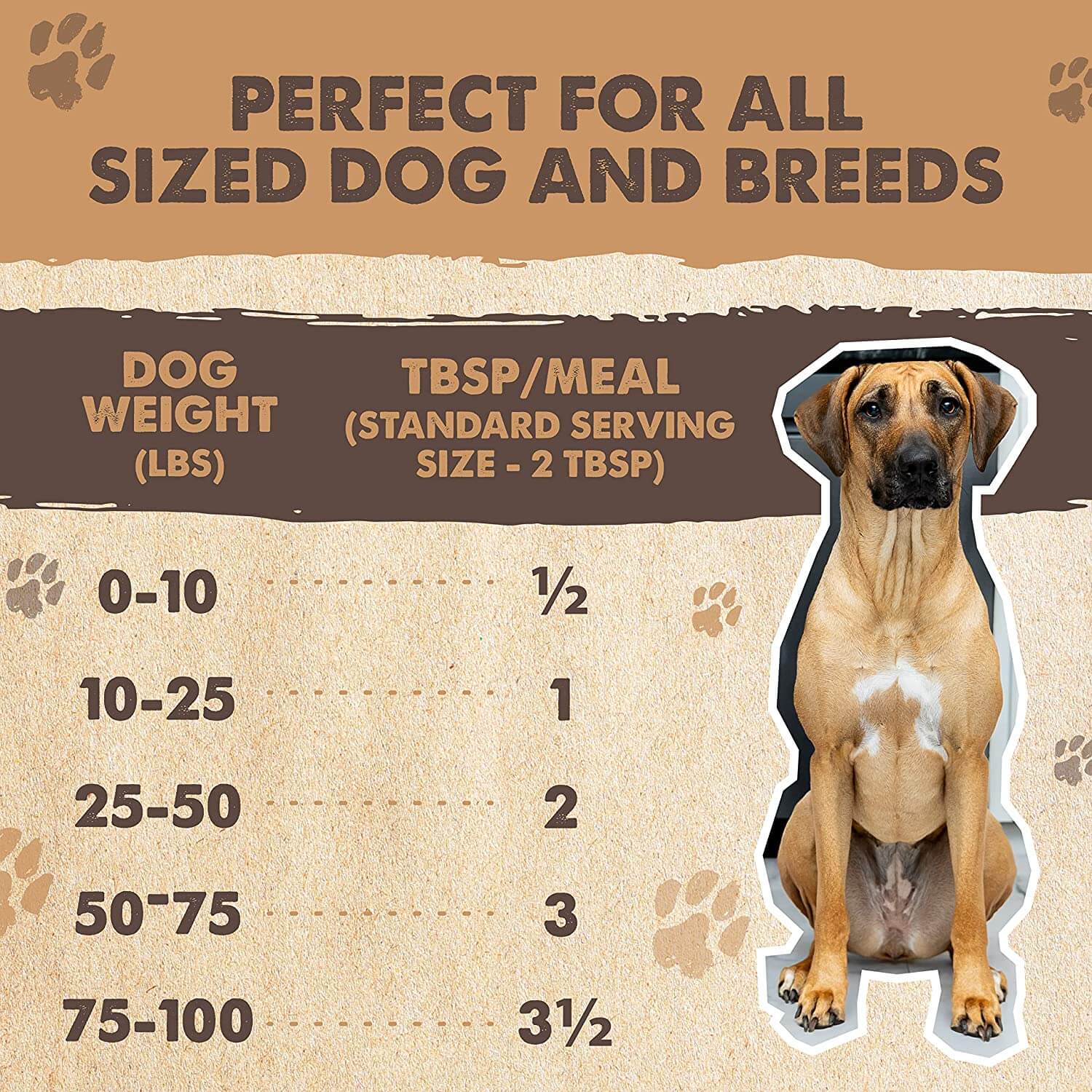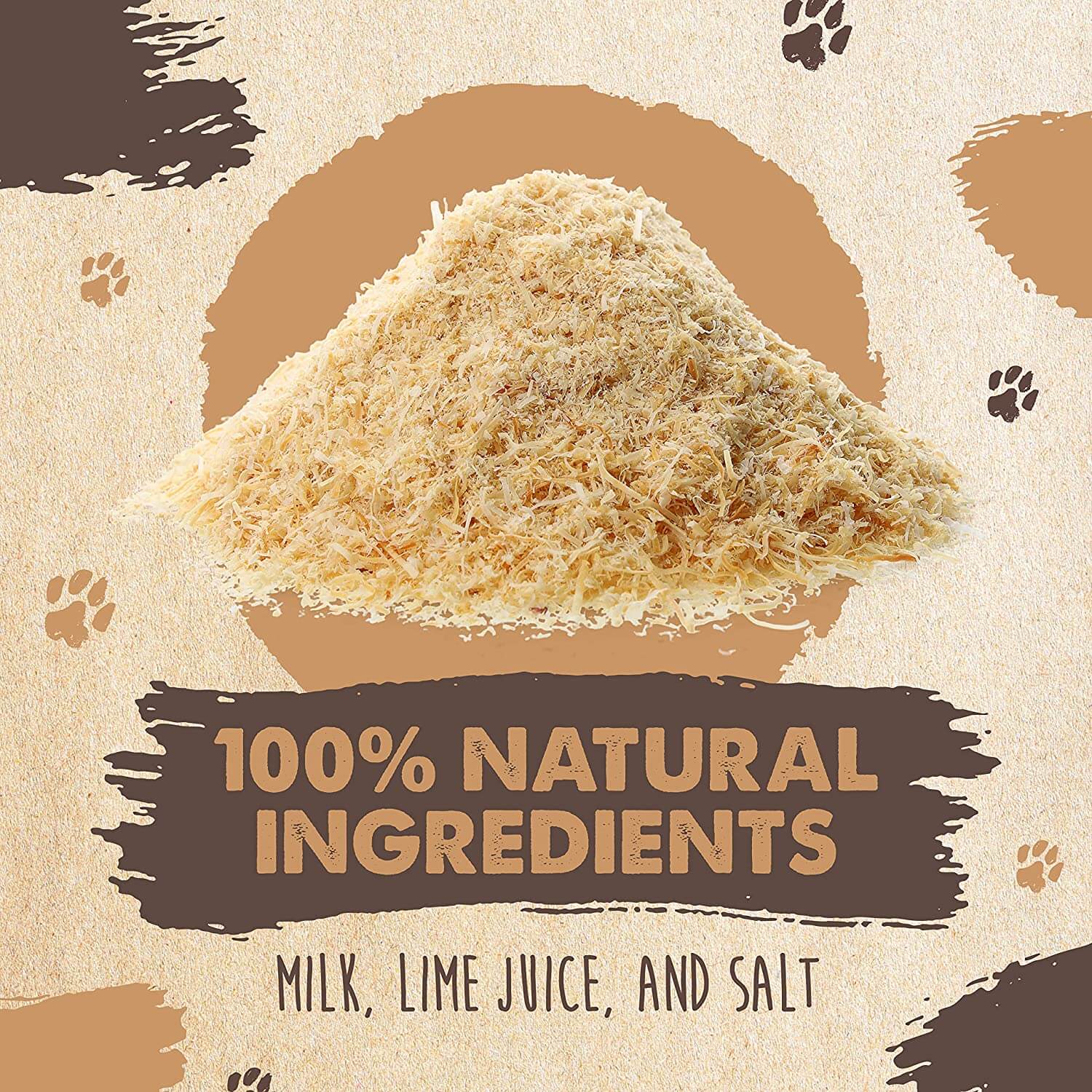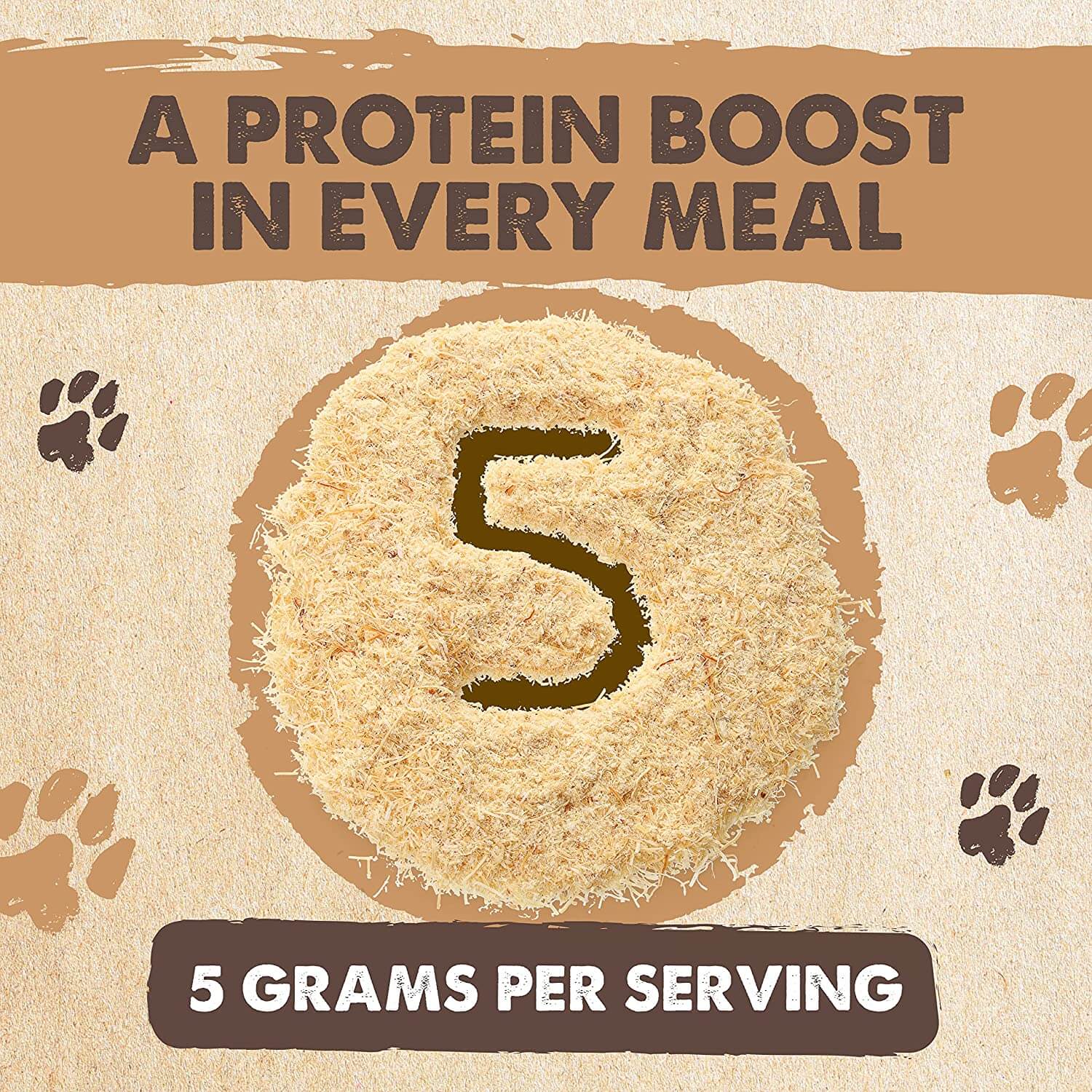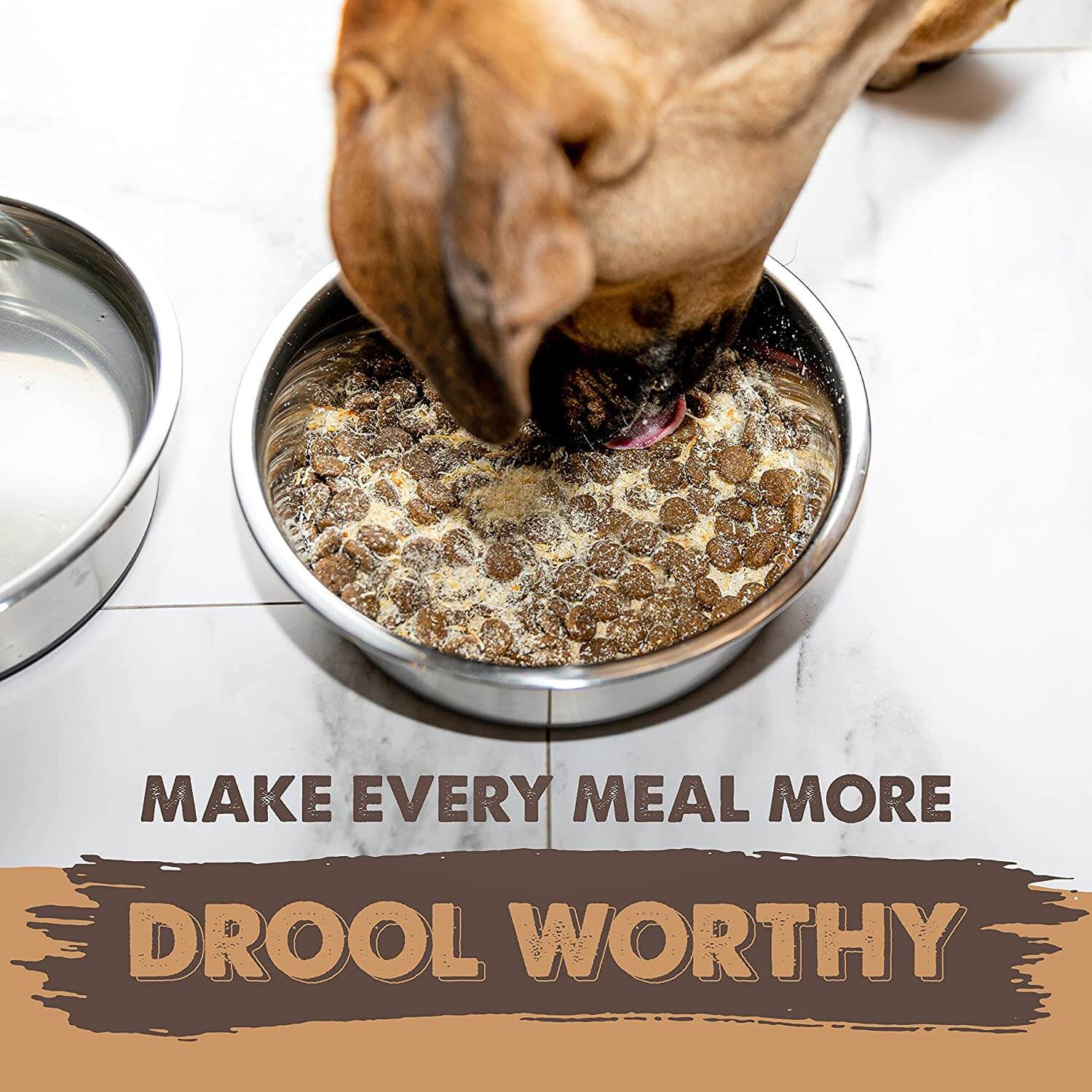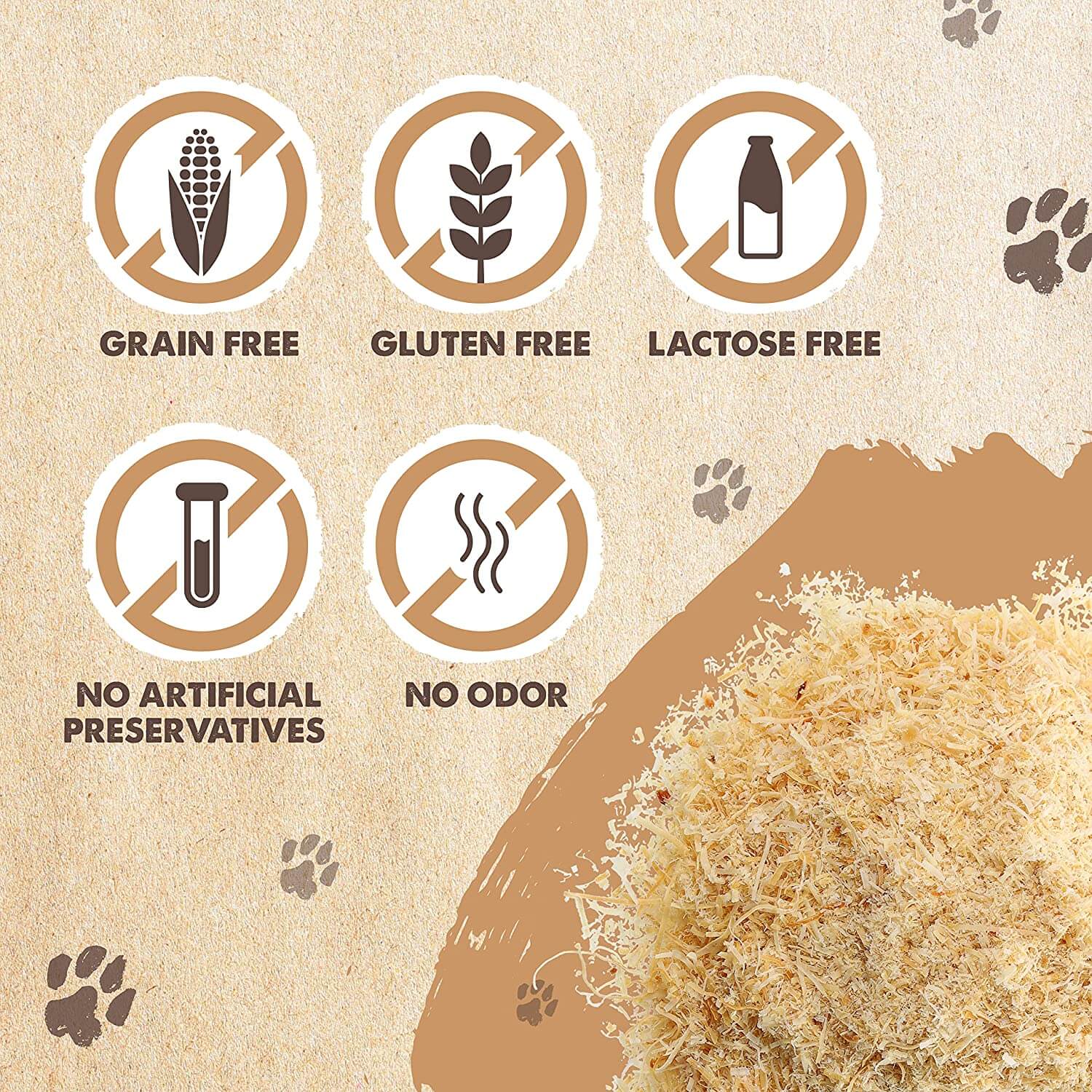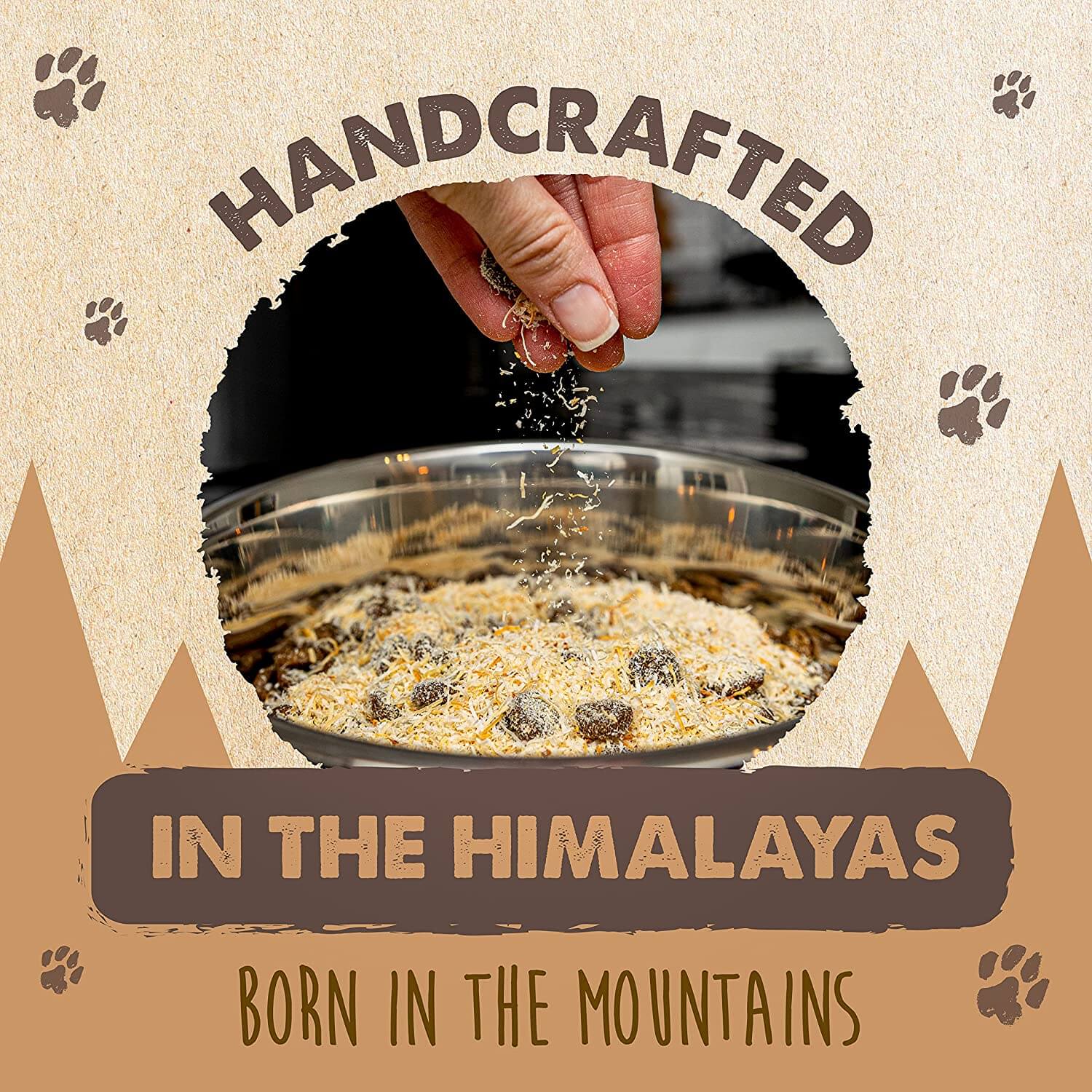 Is Your Dog a Picky Eater? Look no FUR-ther!: Our Yak Cheese Food Topper is a tasty way to make your dog's meal time even tastier than dog gravy! Cus everything tastes better with cheese on it!

100% Natural, Limited Ingredient: We believe the simplest solution is usually the best one, which is why we only use 3 all-natural ingredients when making our food topper: milk, salt, and lime juice. That makes them grain free, gluten free, lactose free, chemical free, smell free, and guilt free!

High in Protein for Happy Pups: The Mighty Paw Yak Cheese Food Topper is naturally high in protein and calcium, which may support healthy muscle and bone growth. With 5 grams of protein per serving, you can feel confident knowing your dog's getting the best!

Great for Dogs Food Sensitivities: Our cheese food topper is a great alternative to other food additives. Perfect for dogs with sensitive stomachs and chicken, beef, pork & grain allergies!

Hand Crafted in the Himalayas: Yes, those Himalayas! Our food toppers are carefully handcrafted by Napalese dairy farmers, giving your pup a healthy all natural dog food topper that is literally born in the mountains.