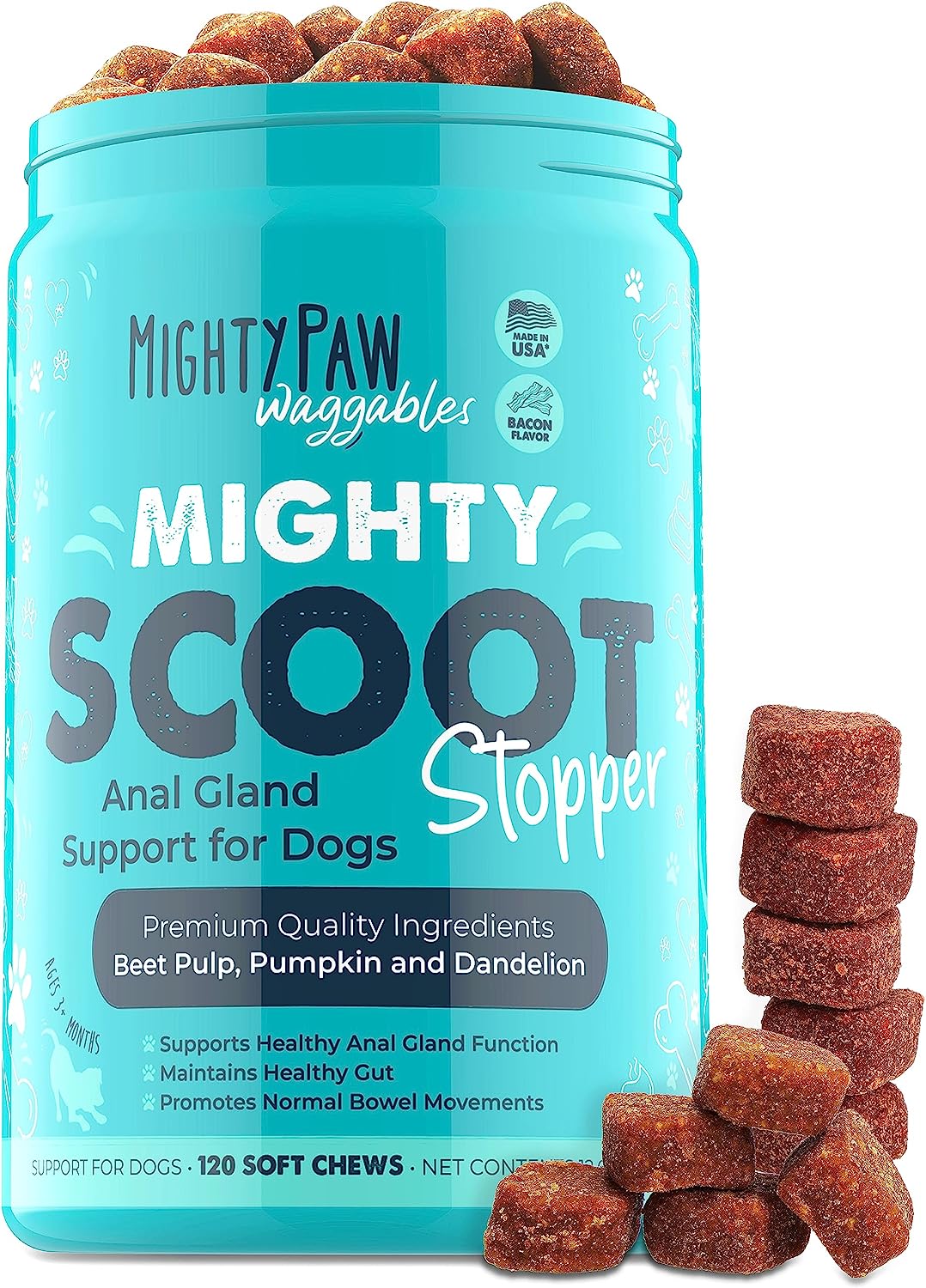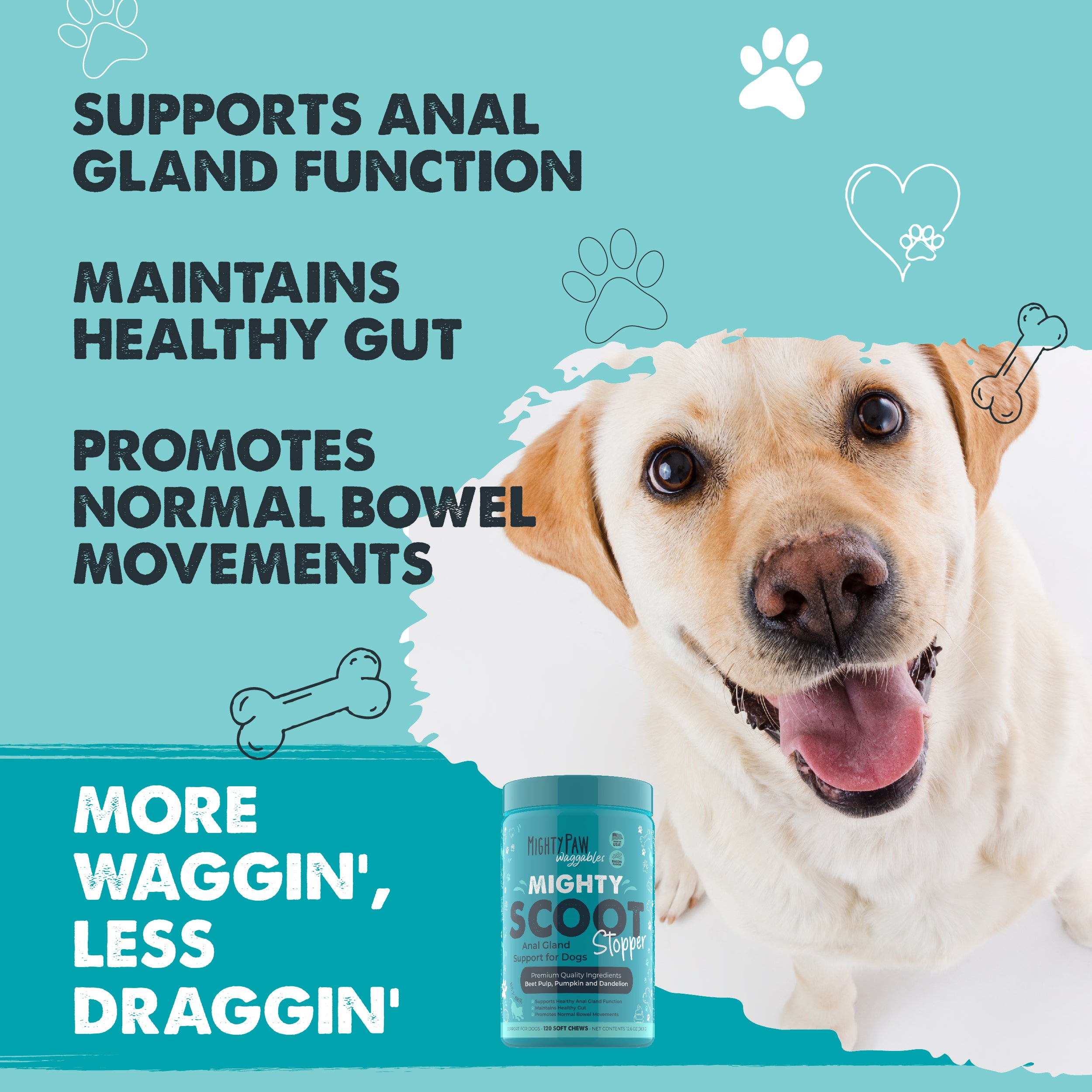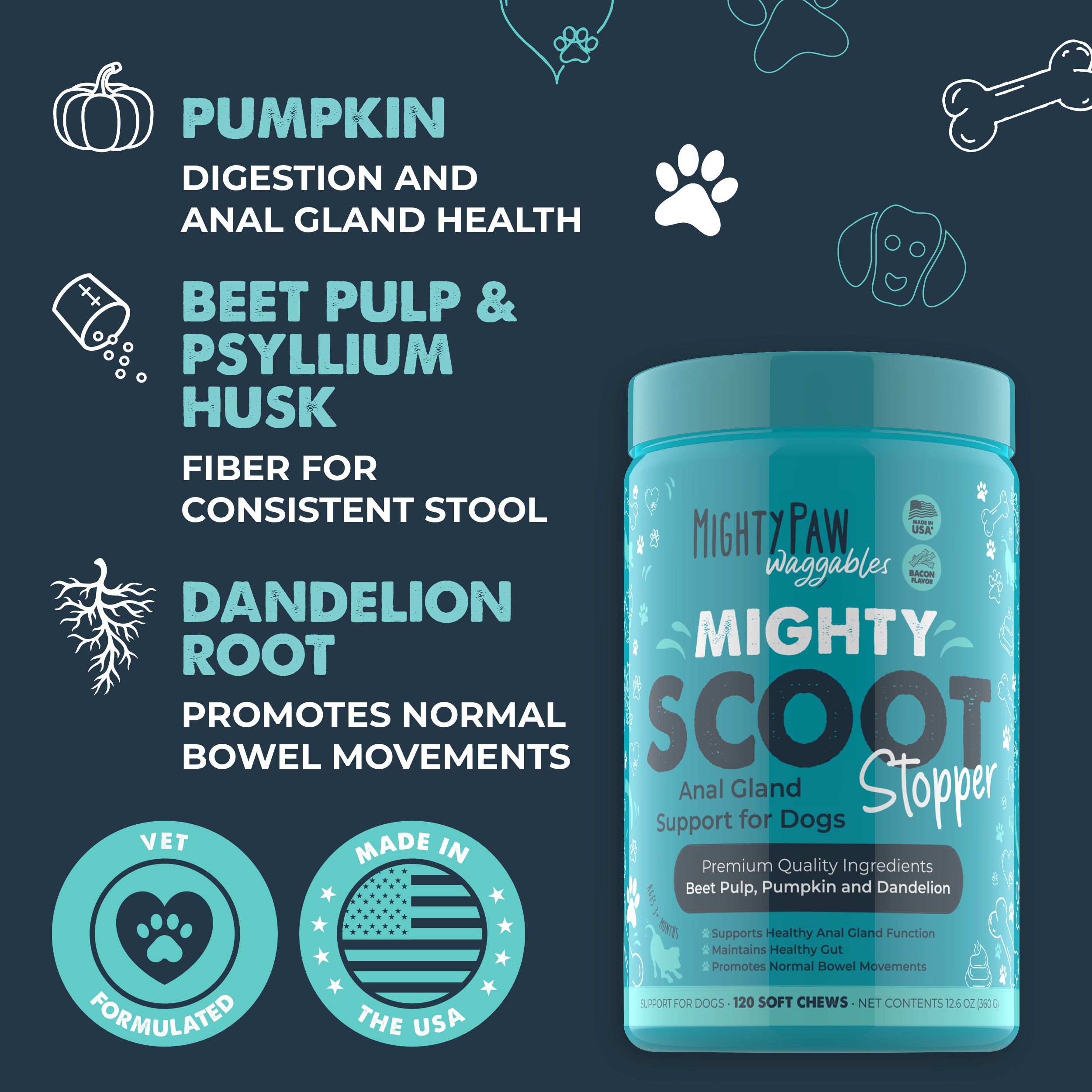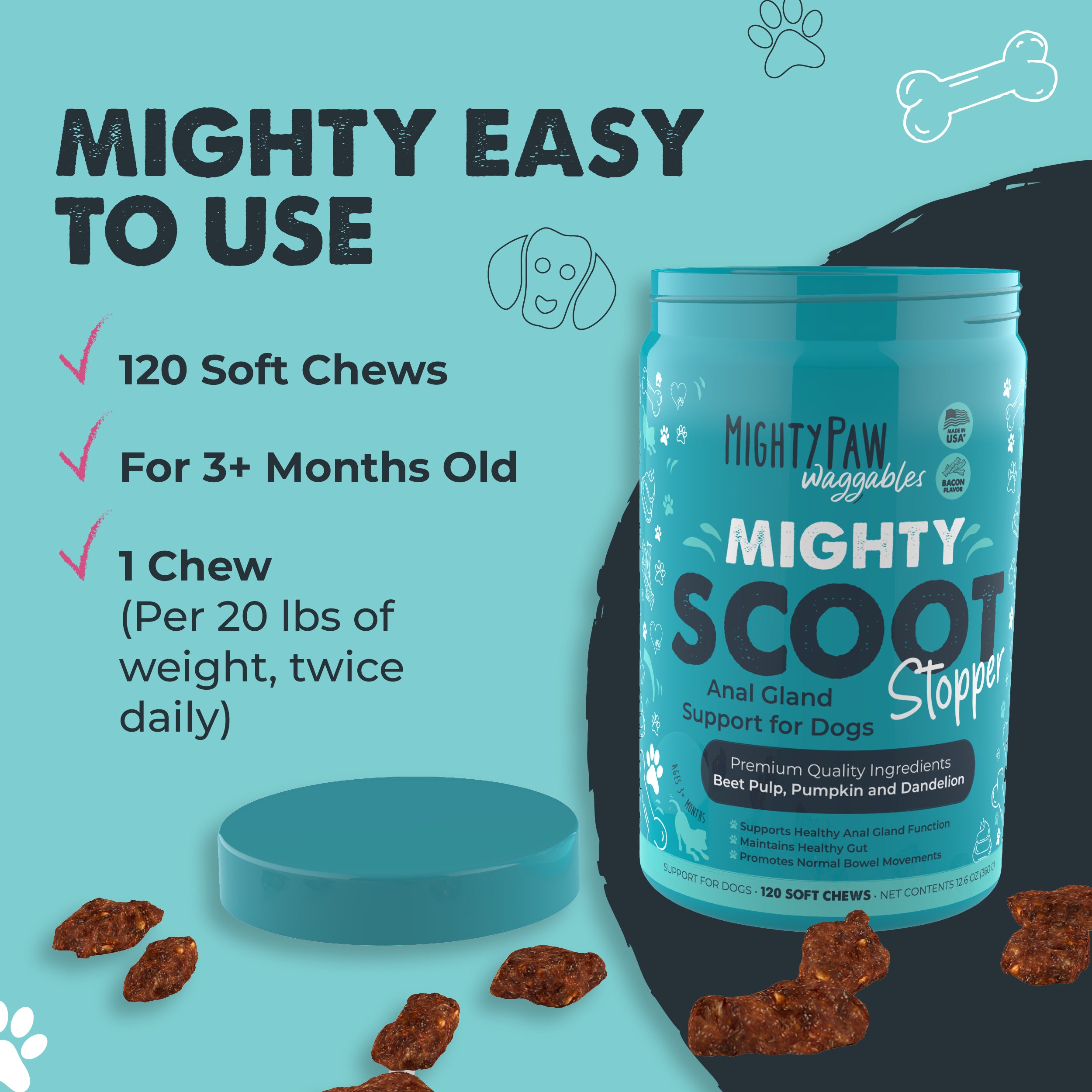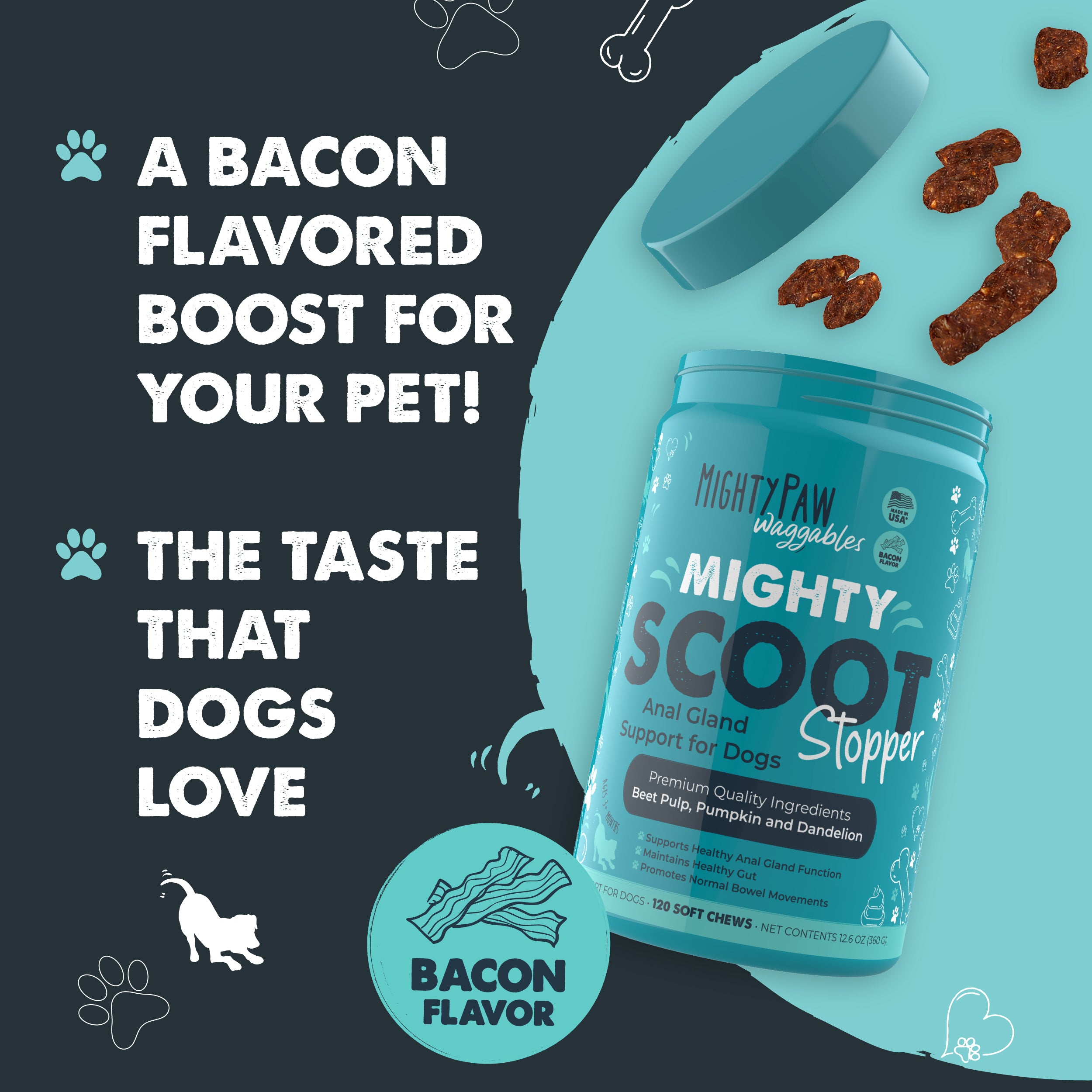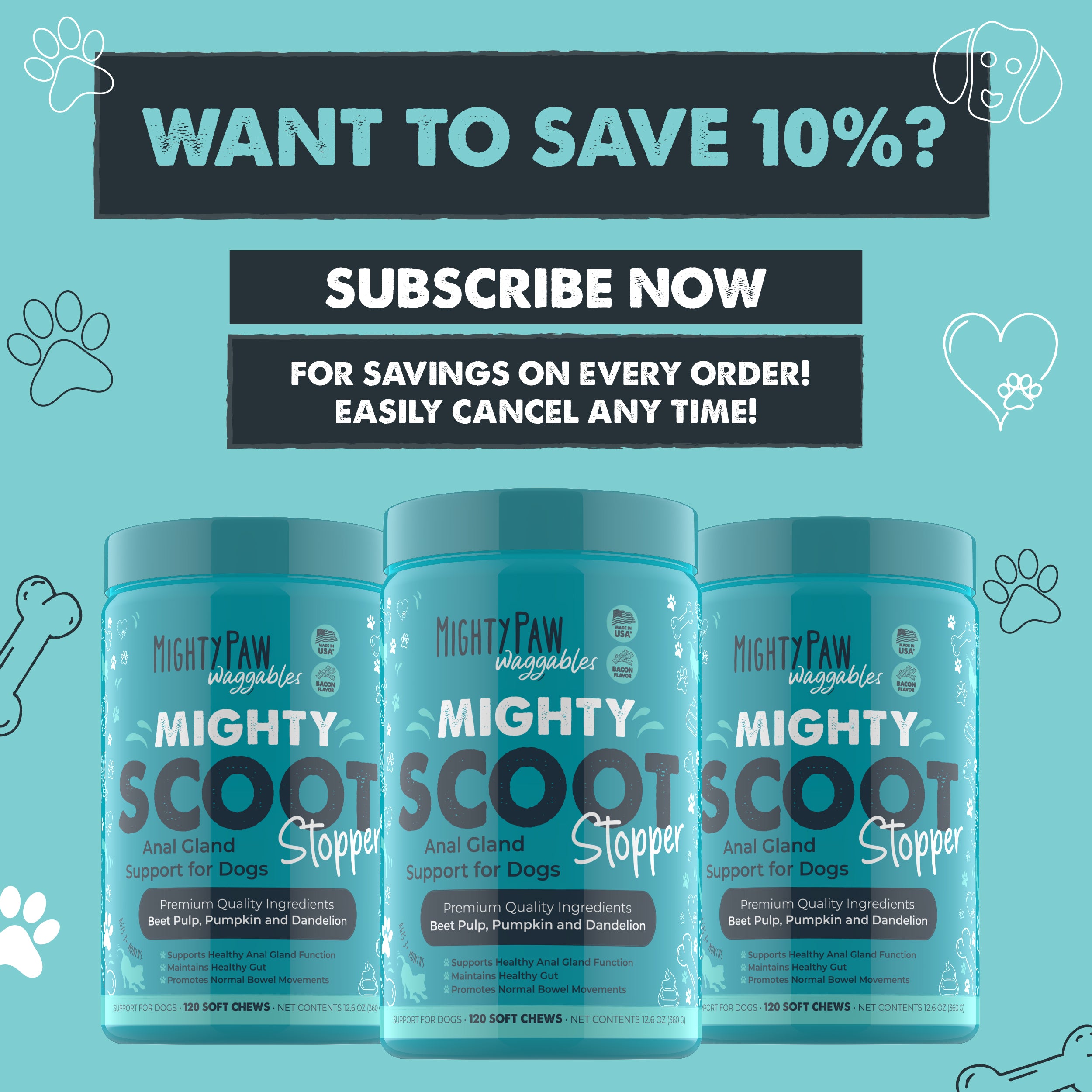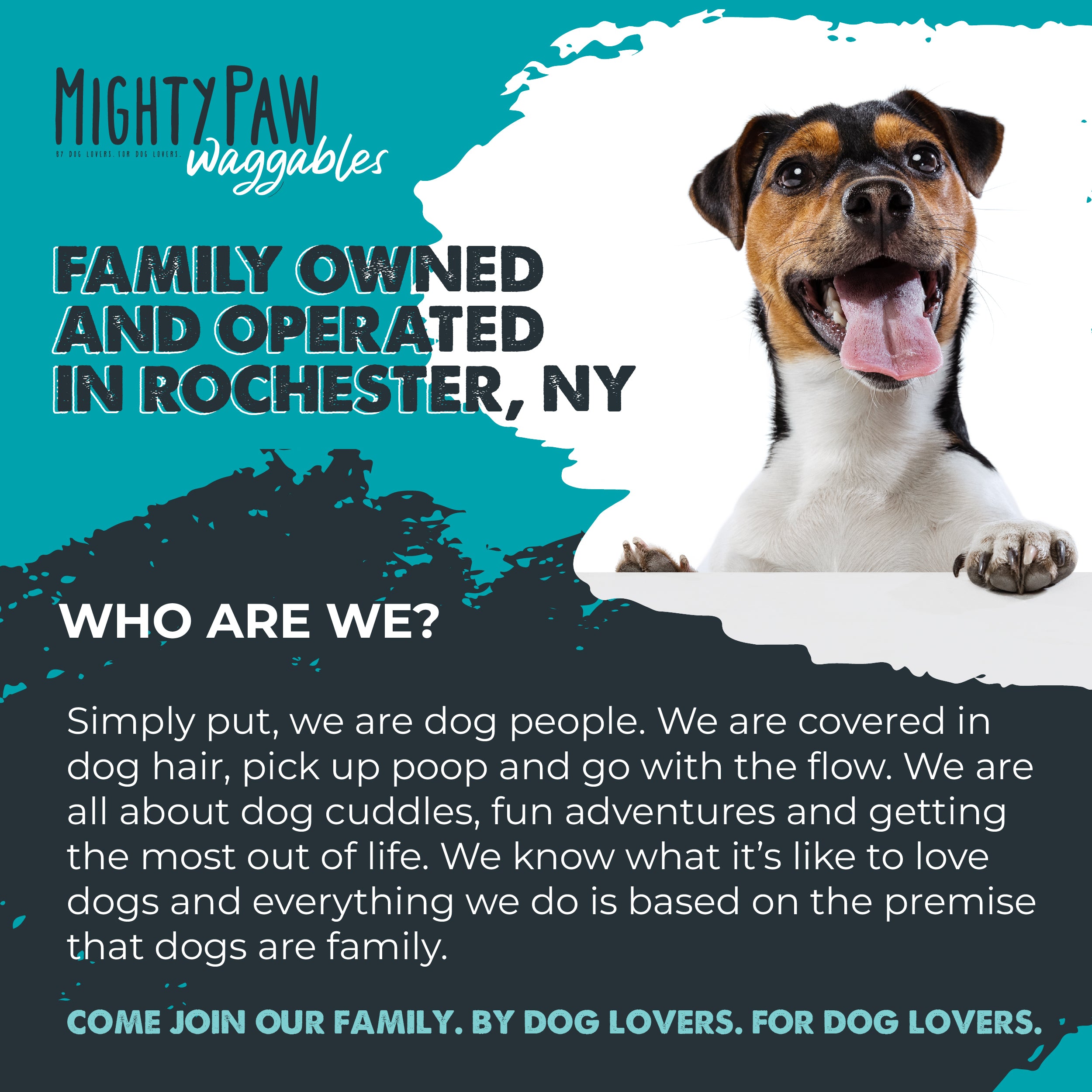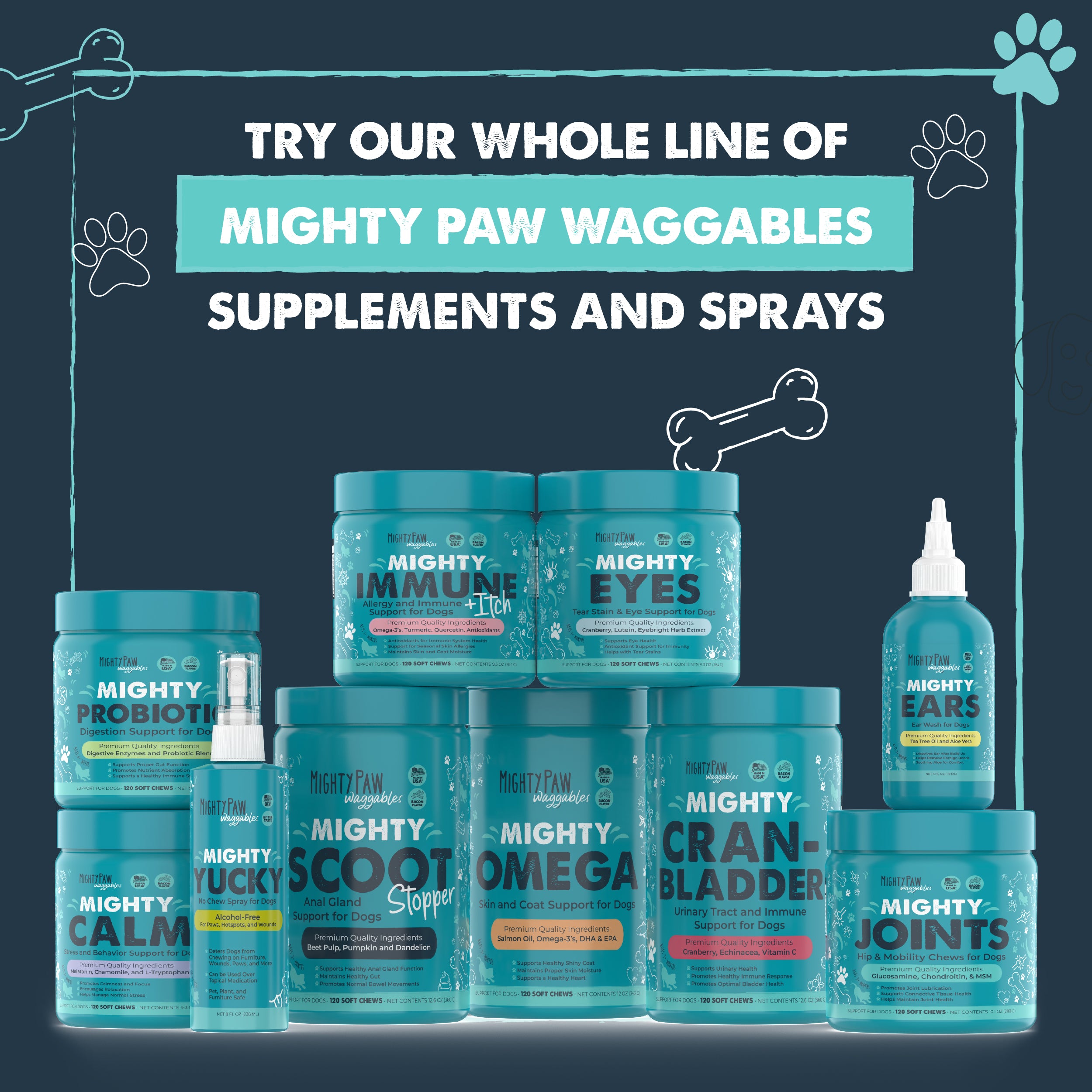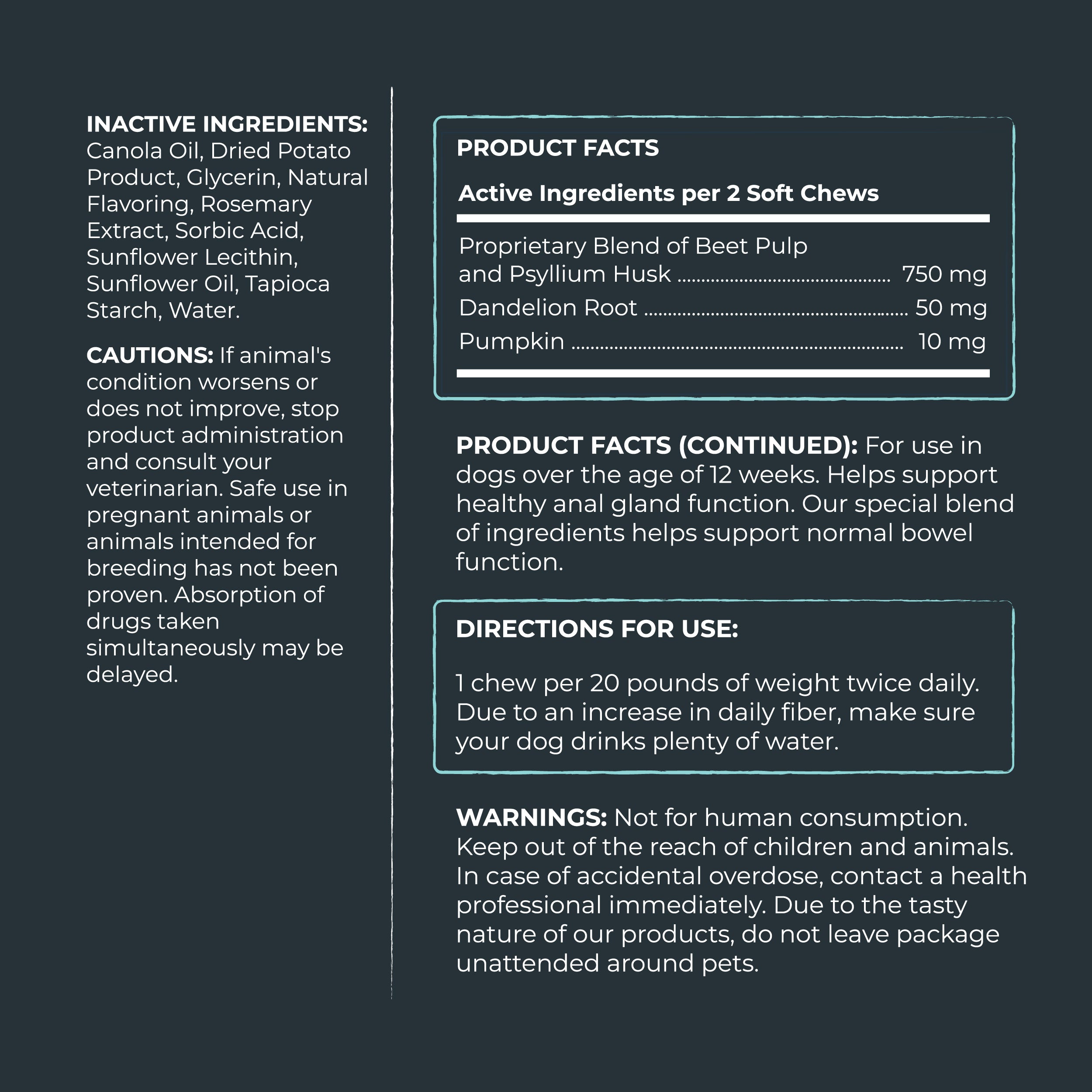 Mighty Scoot Stopper Chews for Dogs | Anal Gland Support
Vet Formulated, Made in the USA: Support your dog's digestive health and promote optimal anal gland function with Mighty Scoot! Our vet-formulated supplement is proudly made in America, providing homegrown support for your beloved pet.
Unleash the Power of Pumpkin! Packed with pumpkin, our fiber-rich formula is designed to support your pup's digestive and anal gland health. Mighty Scoot is the perfect choice to keep your dog happy and comfortable!
More Waggin', Less Draggin': Our vet-formulated soft chews harness a powerful blend of ingredients - Pumpkin, Beets, and Dandelion Root. Give your pup the anal gland support they need and say goodbye to the scoot! Your carpets will thank you!
A Bacon Flavored Boost: We know how important taste is for your furry friend, which is why Mighty Scoot comes in a delicious bacon flavor. Say goodbye to the struggle of giving your dog supplements—your pup will gobble it up happily!
Owned and Operated in Rochester, NY: Here at Mighty Paw, we are dog people, just like you. We know that as a pet parent, you refuse to settle for anything but the best for your pup... and neither do we. That's why Mighty Paw Waggables are made right here in the USA!