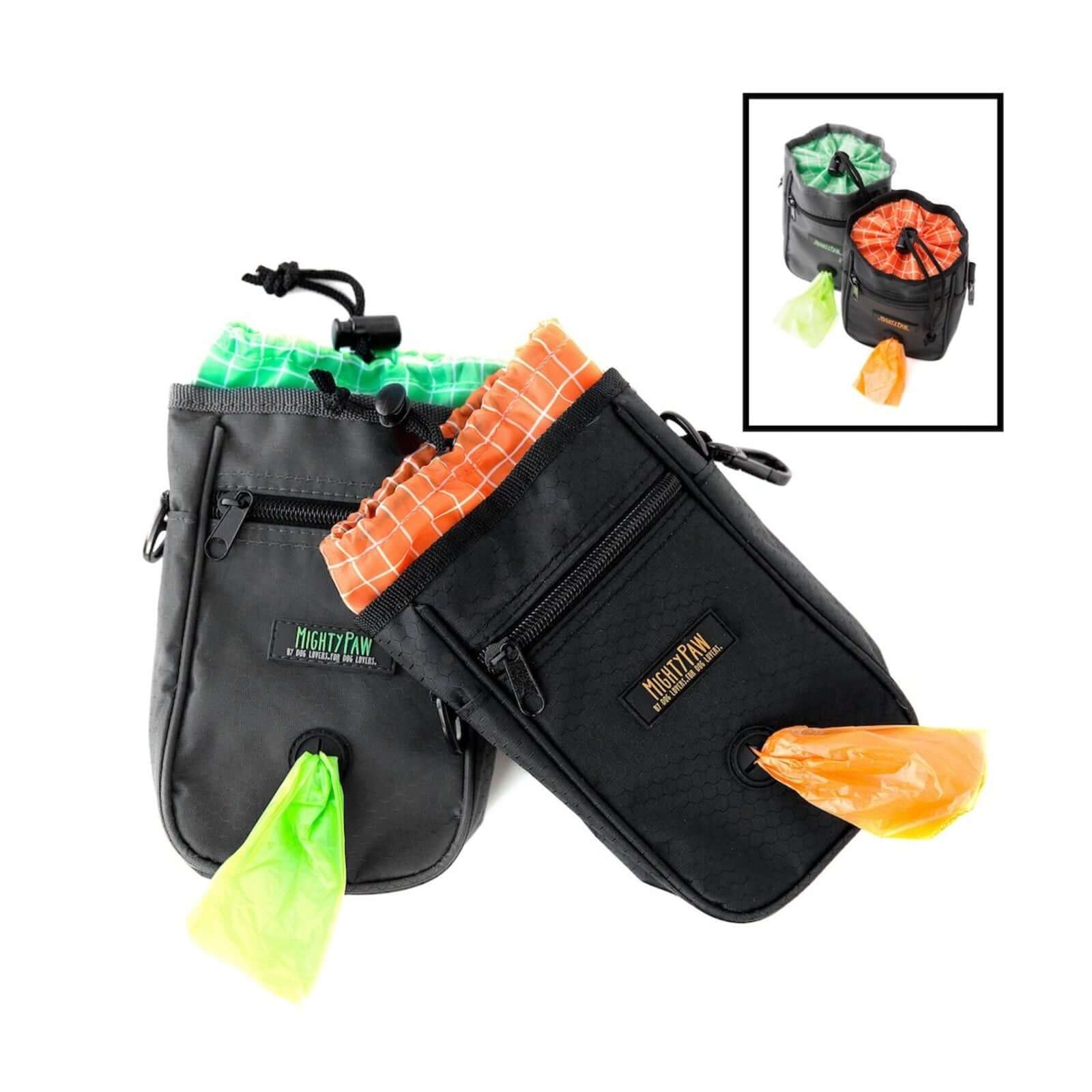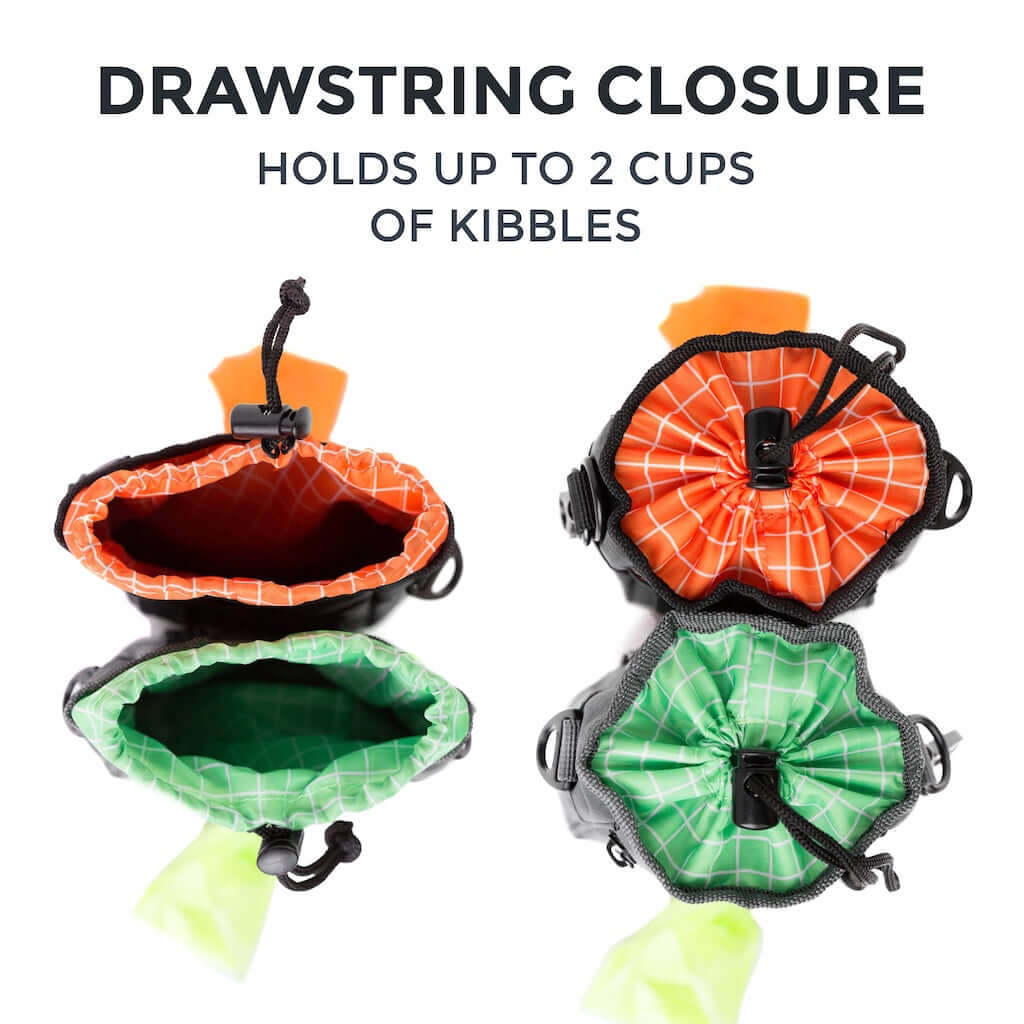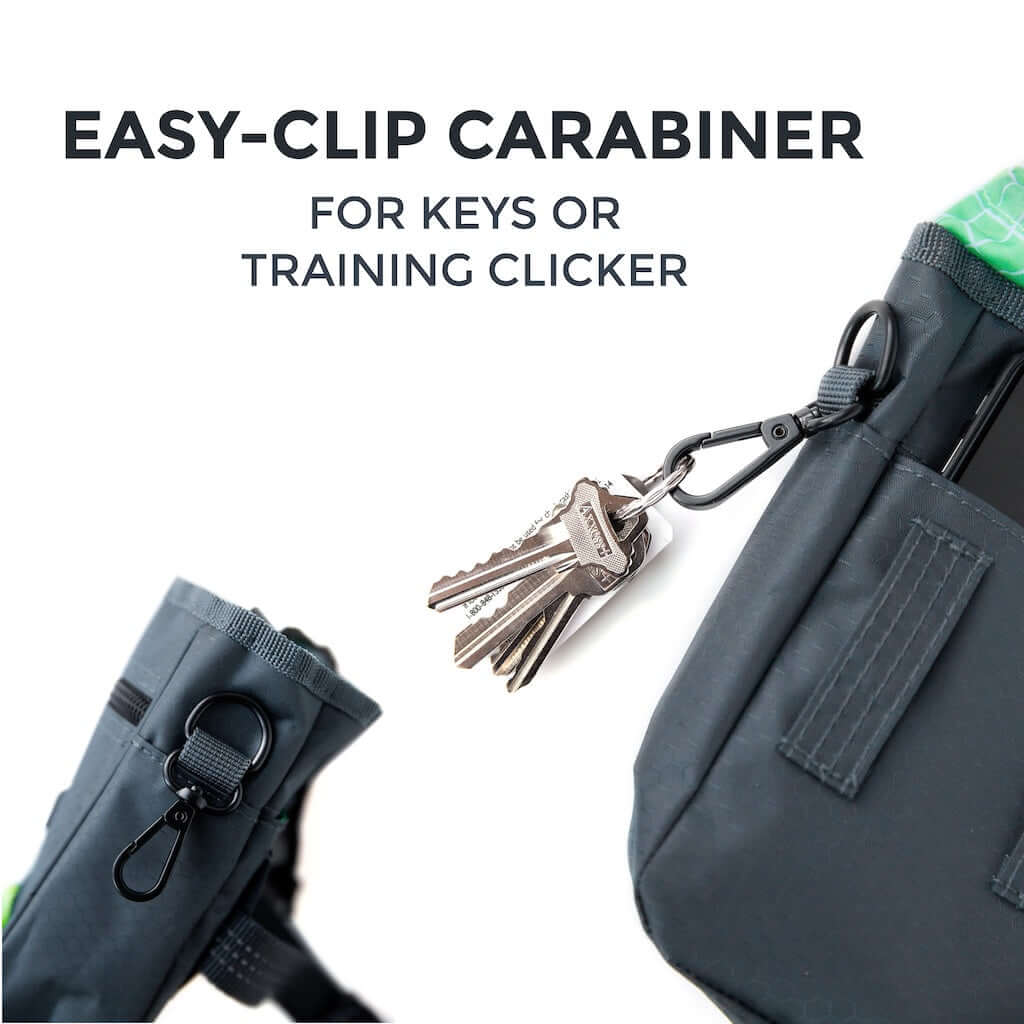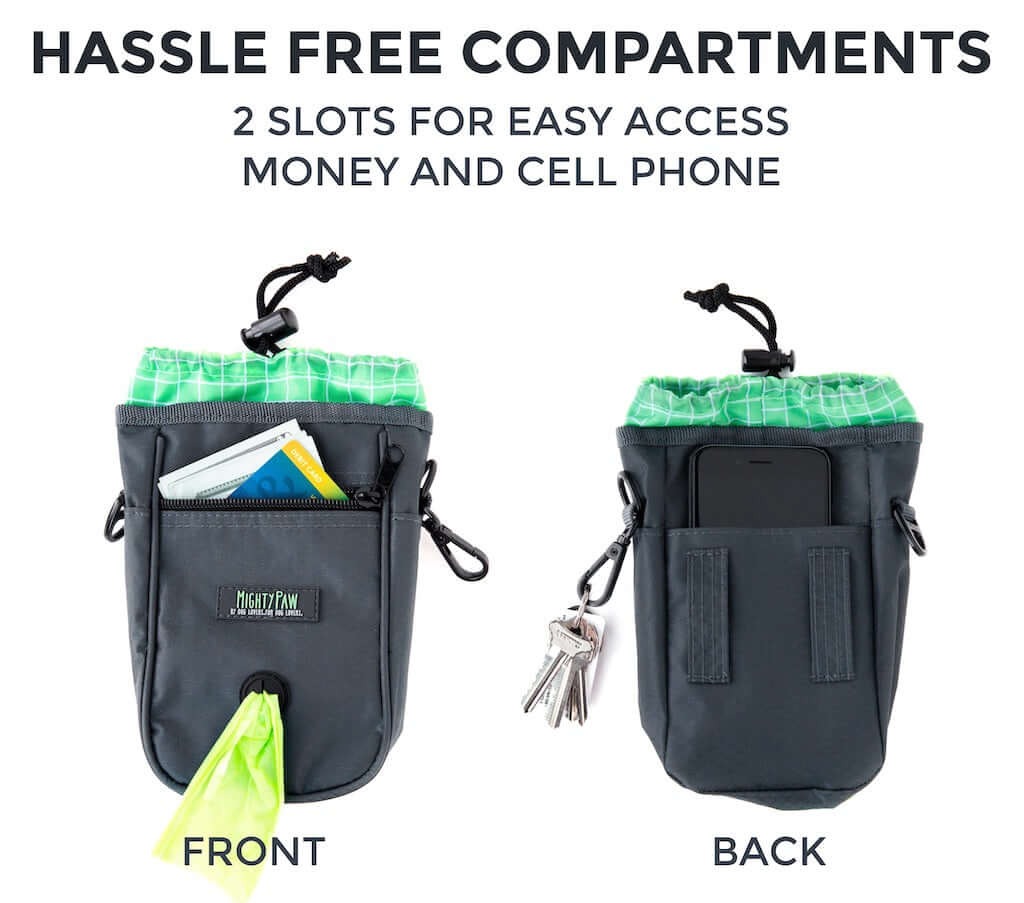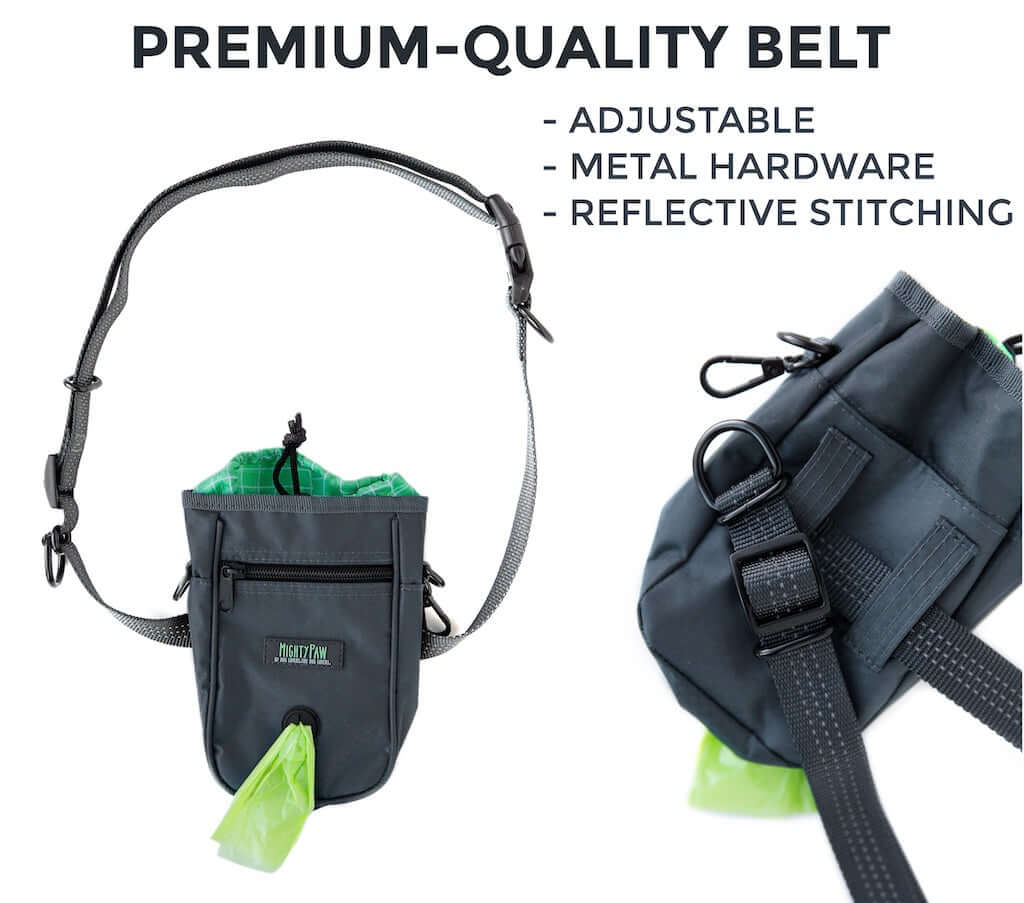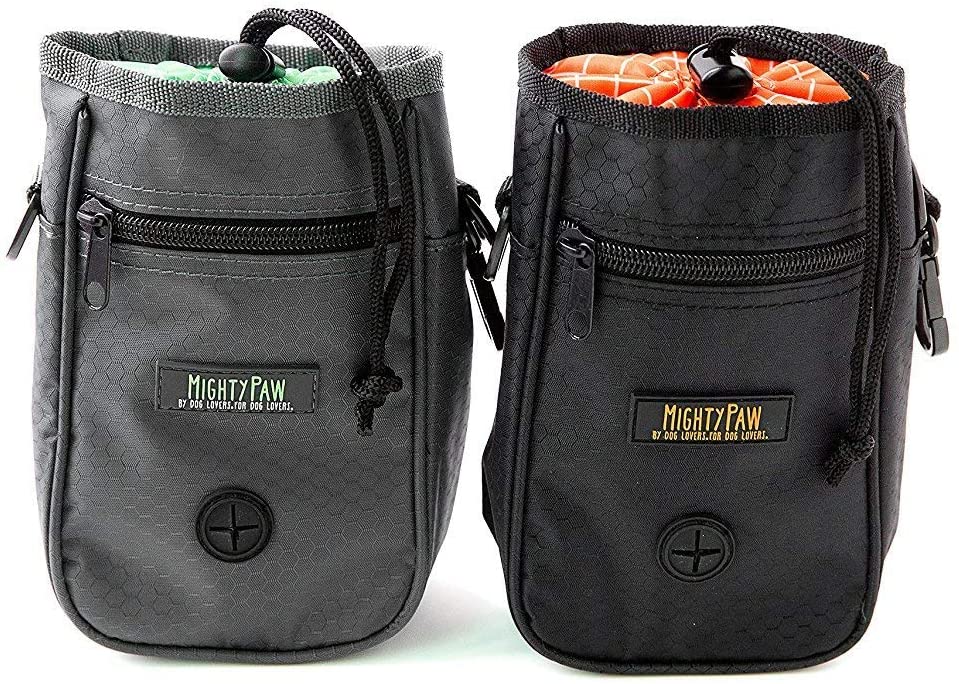 Dog Treat Pouch | Drawstring Closure
DRAWSTRING POUCH: Our drawstring pouch has the capacity to carry up to two cups of your pals favorite treats to ensure you always have a happy pup. You could even take along their favorite toy!
HASSLE-FREE COMPARTMENTS FOR BELONGINGS: Two compartments for your own belongings: one open slot for easy access to your cell phone, and one zippered slot for a secure place to put your wallet/money. We have even provided an extra carabiner clip to provide you with a place to hook your keys (or training clicker).
POOP BAG HOLDER: Always be prepared! No one wants to be "that owner", the one standing there bag-less when their pup decides to take a squat in public. The designated poop bag holder ensures you will be armed and ready. We will even give you a free roll of bags with your purchase!
HIGH-QUALITY MATERIAL: We use high-quality material to ensure your purchase will be functional and long-lasting. Both the treat bag and belt are extremely easy to clean and weatherproof despite the harshest conditions. The reflective stitching will keep you and your best friend safe for adventures at any time of the day.
ADJUSTABLE BELT: The Mighty Paw Treat Bag is designed for a variety of users. The included belt can be adjusted for belt sizes 26-42".
Your choice of either black (with orange accent) or grey (with lime accent). FREE ROLL OF POOP BAGS WITH EACH PURCHASE.
WHO WE ARE: At Mighty Paw, we believe that going for a run or walk with your dog is one of life's greatest pleasures. That is why we created the Mighty Paw Treat Bag. The Mighty Paw brand was created by dog lovers for dog lovers. We are a family owned and operated business out of Rochester, NY.