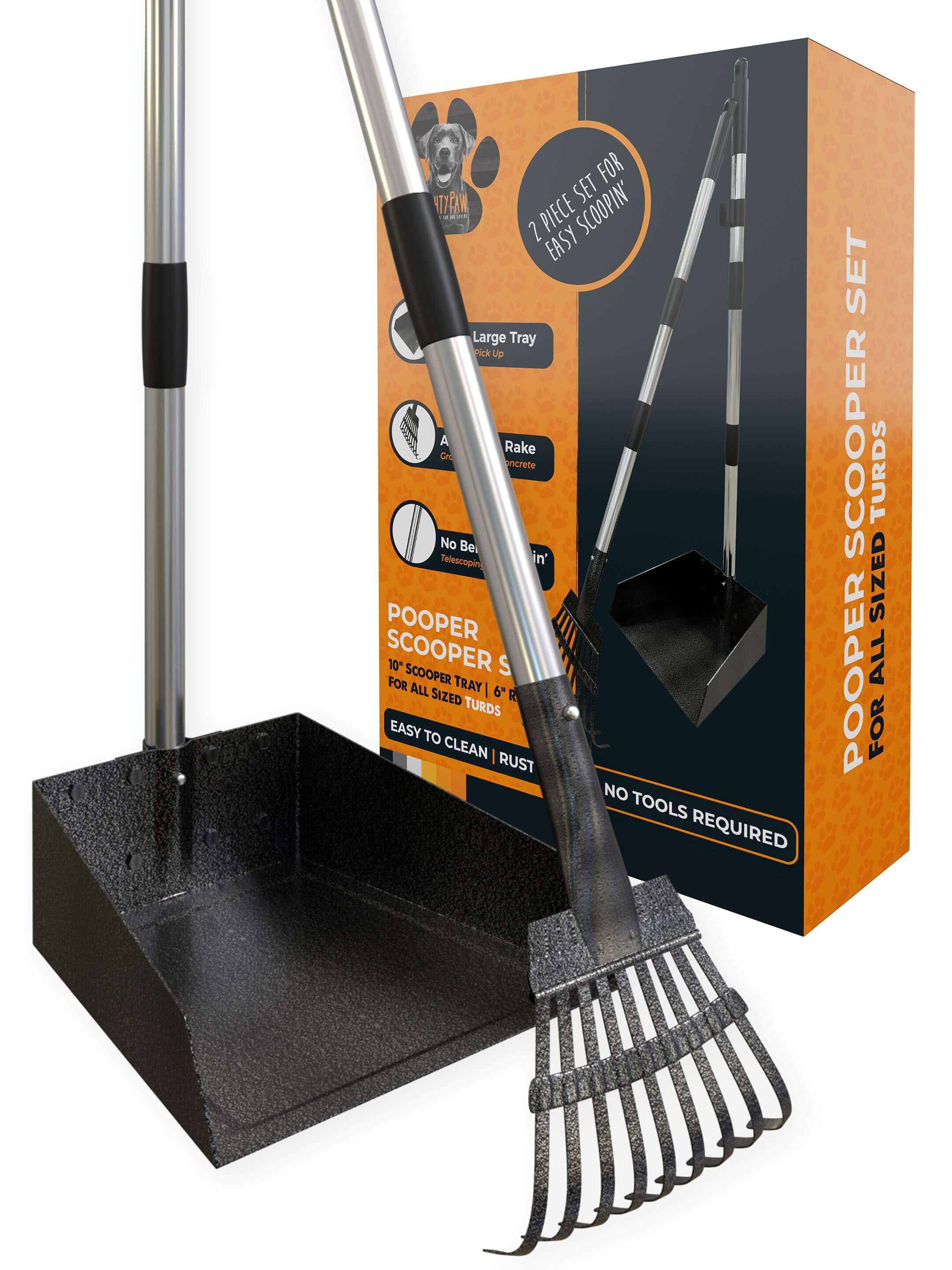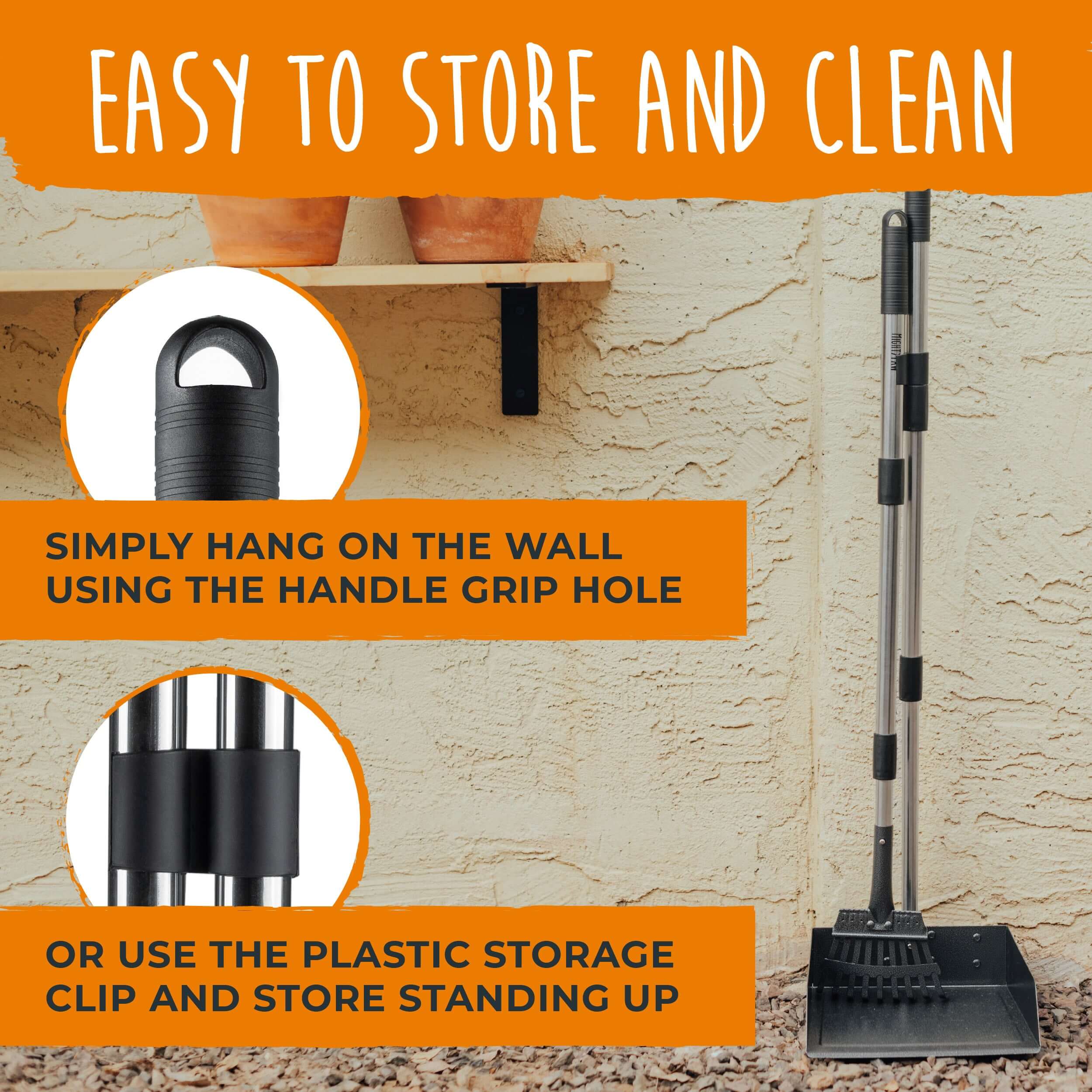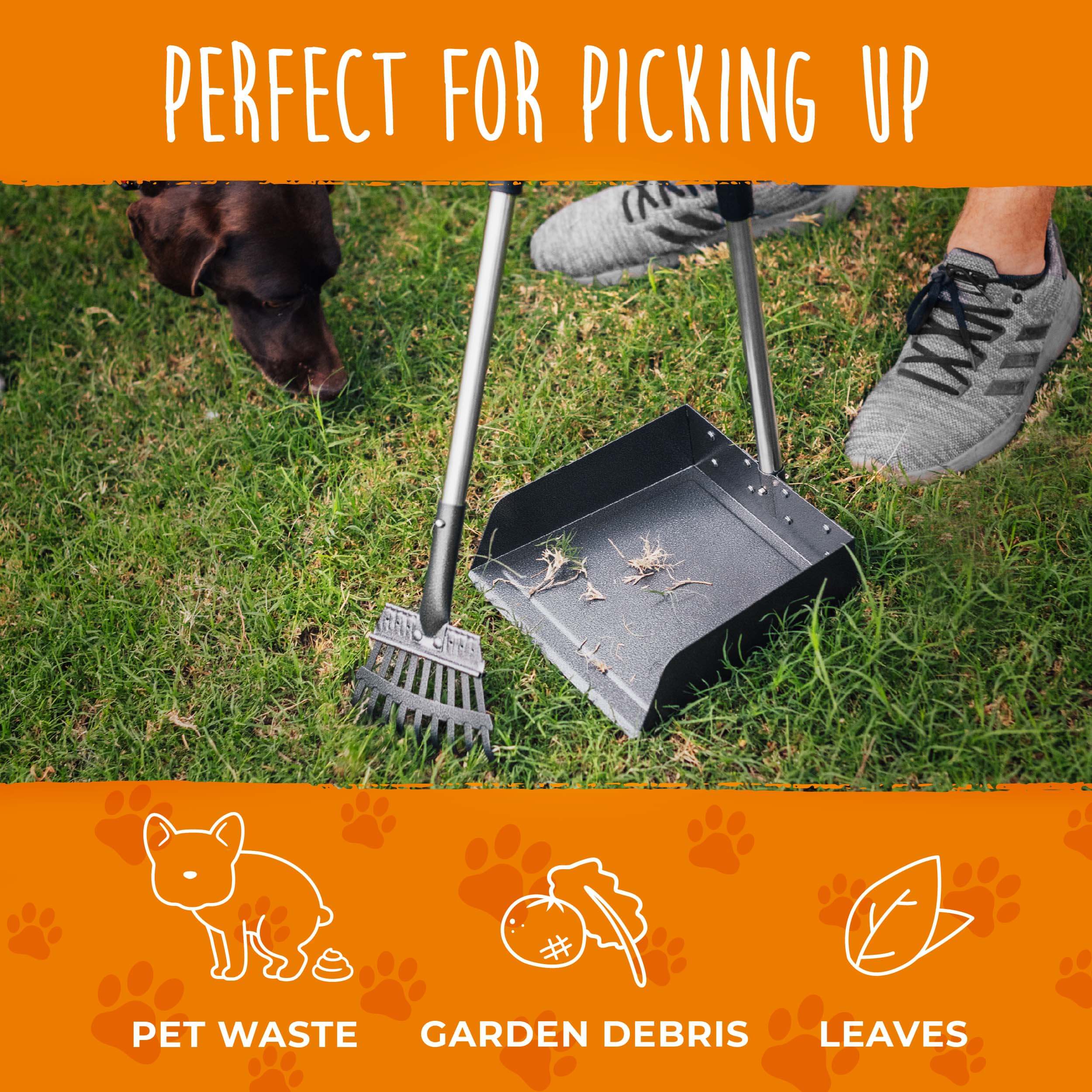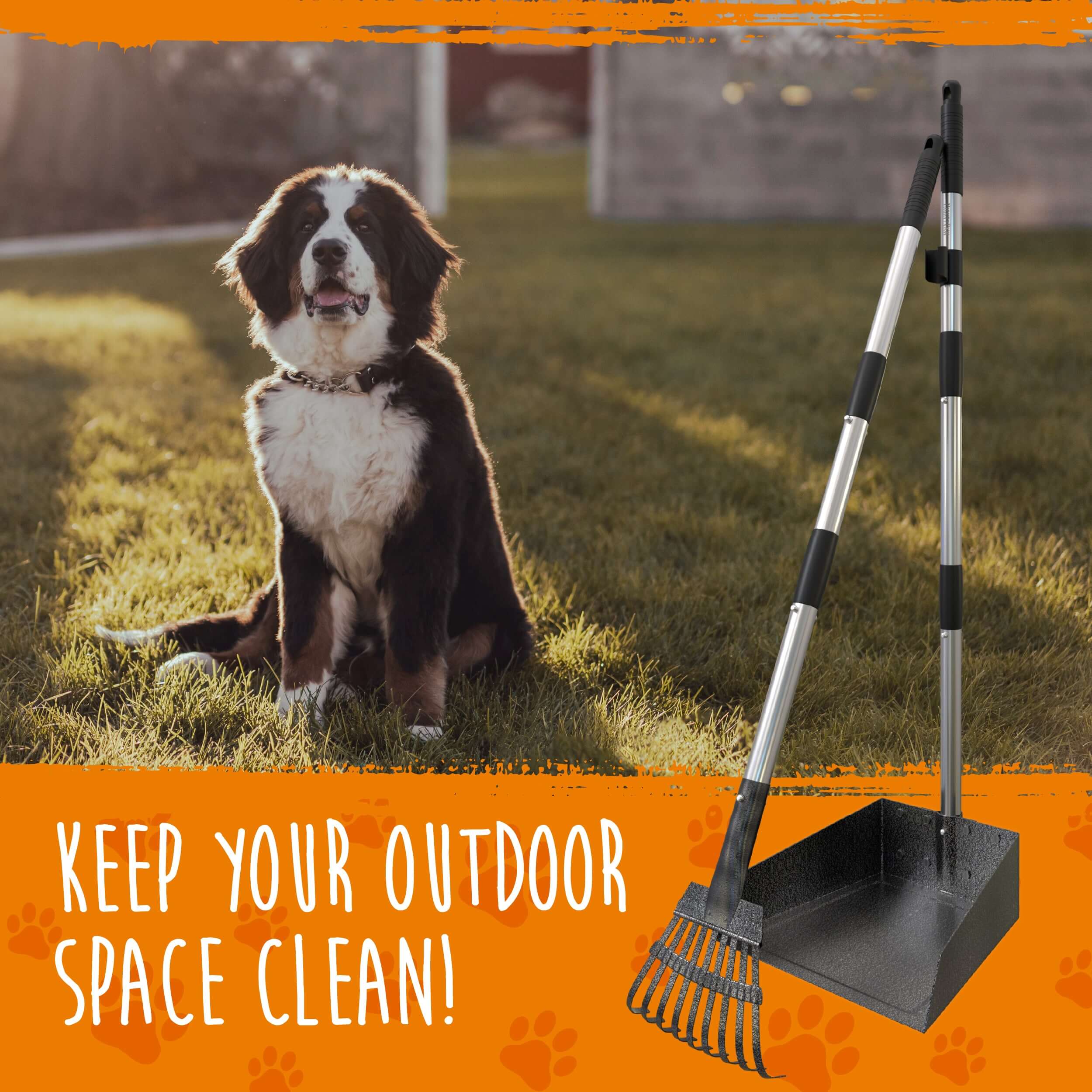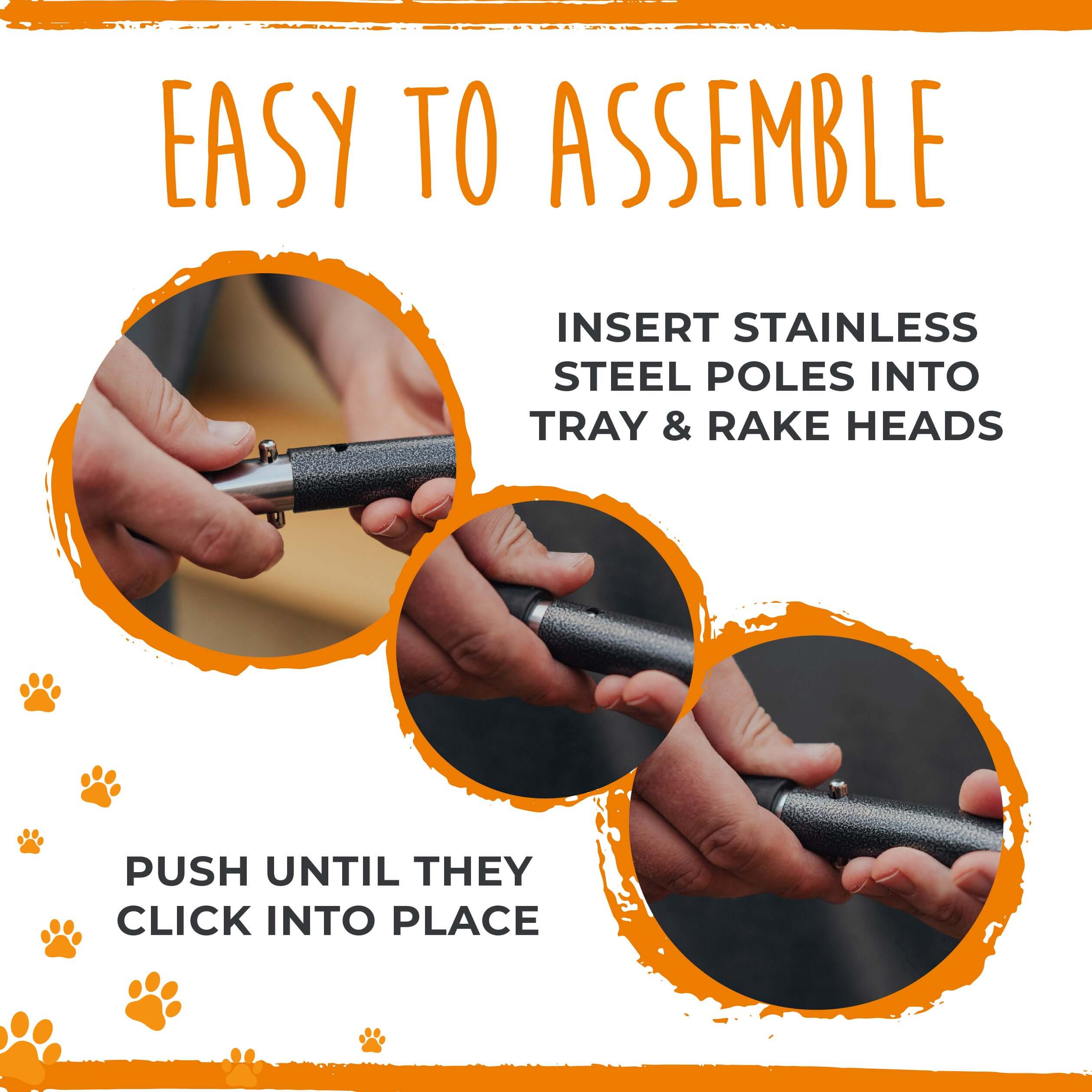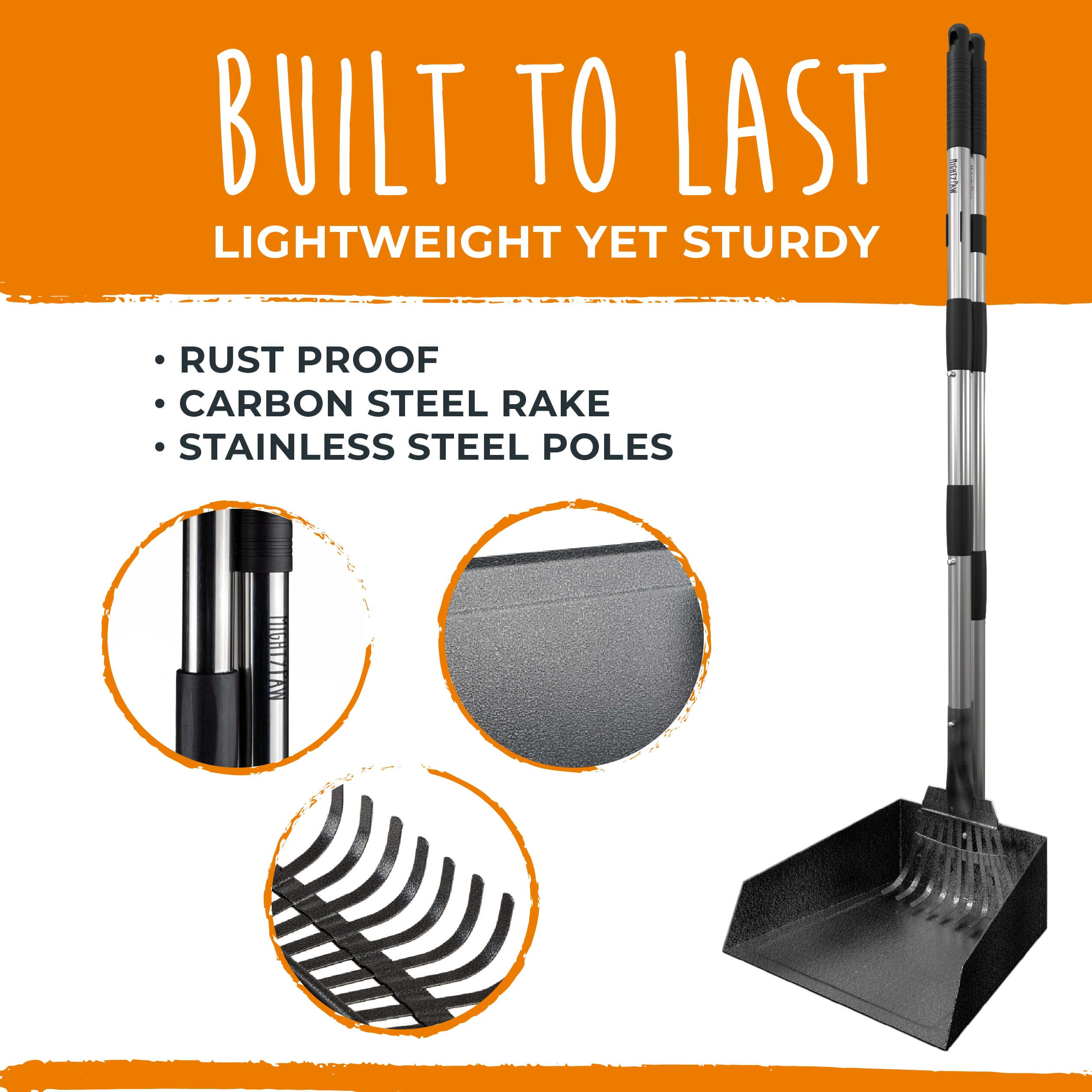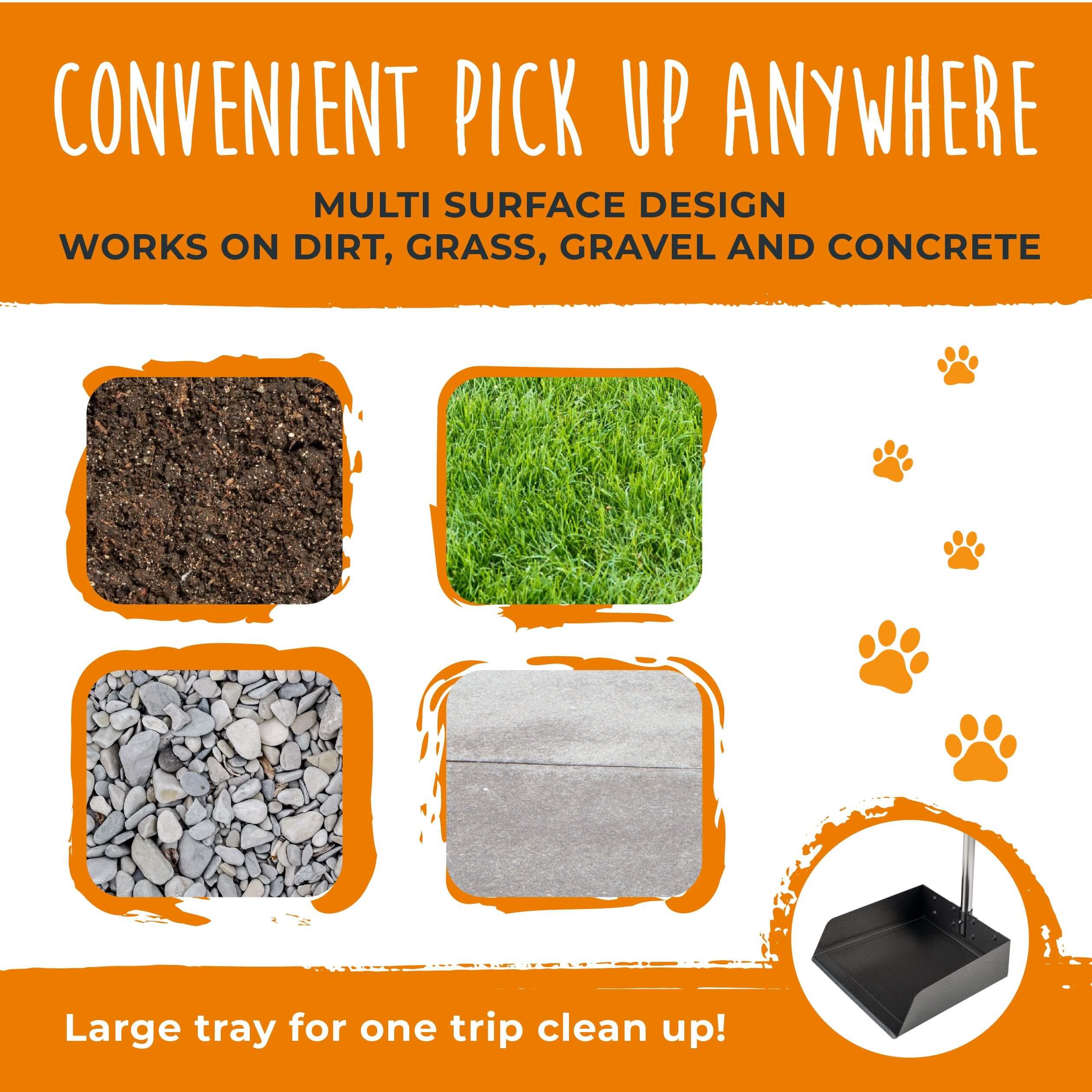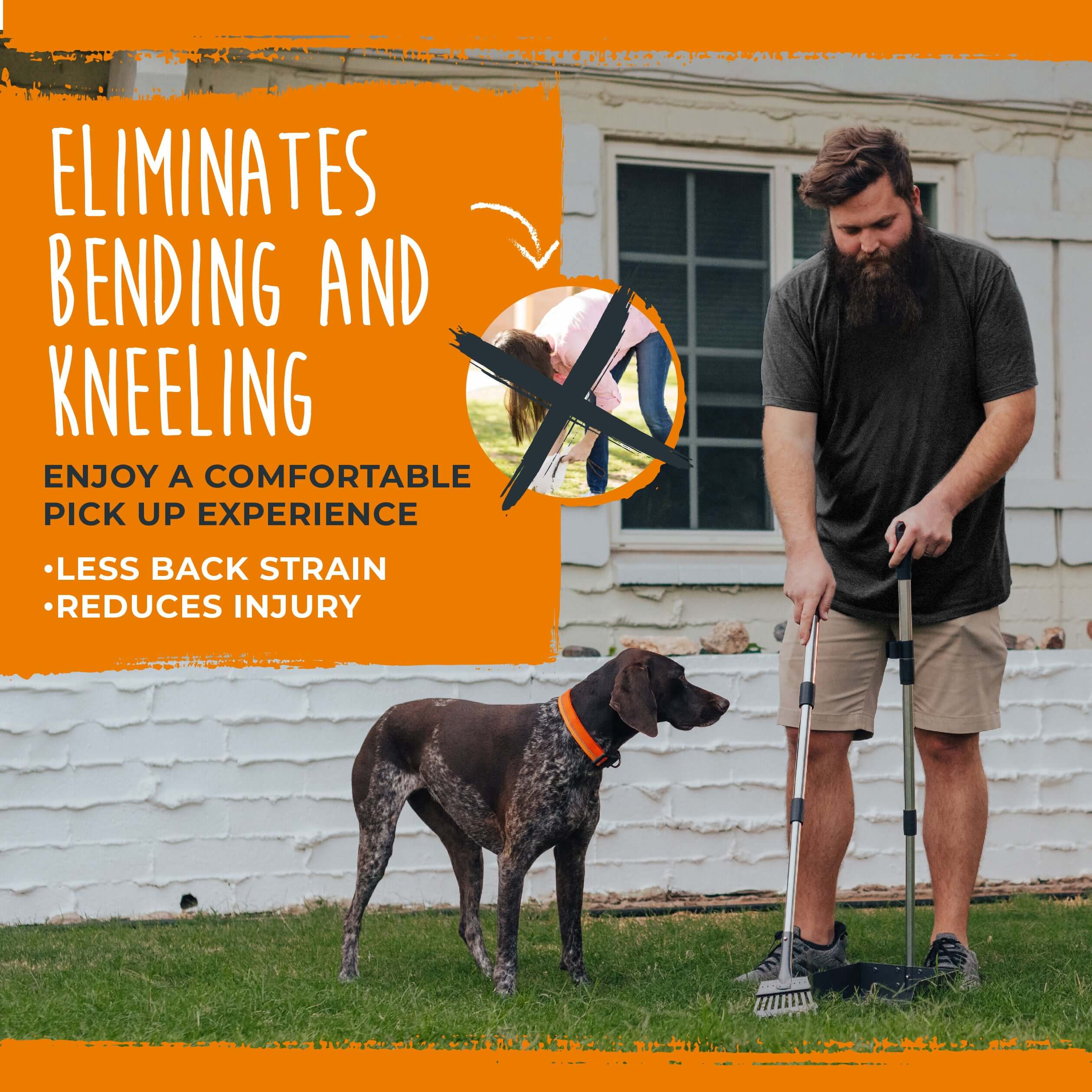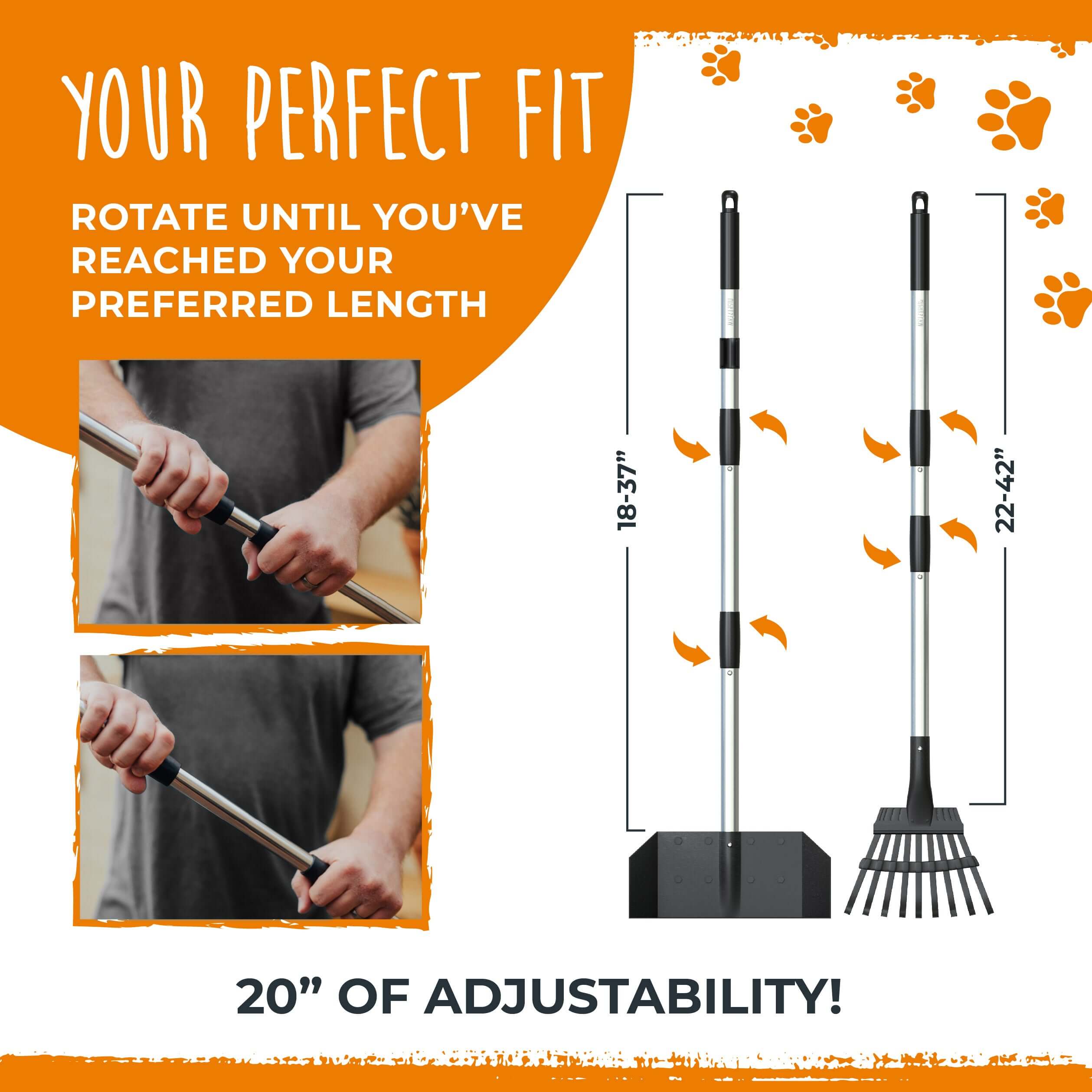 Mighty Paw Dog Pooper Scooper and Rake Set
Mighty Paw Dog Pooper Scooper
Your dog will thank you (probably with doggie kisses)! 
Picking up poop stinks, so we set out to design a large dog pooper scooper that makes this chore a breeze for you! Since the tray and rake handles both extend and retract, you can easily adjust them to your height. That means you can scoop or collect yard debris on sand, grass, gravel or concrete without bending, kneeling or experiencing back pain.
You also won't need any tools to assemble our dog pooper scooper set! Simply insert one stainless steel pole into the tray head and the other one into the rake head. Push until they click into place, then rotate until they've reached your preferred length. To store, you can use the handlegrip-hole design to hang the poles on the wall. You can also use the plastic storage clips to store the set standing up in your garage or shed. 
Unlike other dog pooper scoopers, our poles are made with 50% thicker stainless steel to ensure that they'll last, but rest assured that they're still lightweight as well as easy and safe to carry! 
Thanks to its heavy duty aluminum tray, carbon steel rake, stainless steel poles and polypropylene plastic hand grips, our large dog pooper scooper set is mighty durable. Use it in all weather conditions and easily hose it off after each use.
Picking up after your pet was truly never easier!
Quick recap:
2 Piece set: Tray & rake

Multi surface and multi purpose design

For comfortable pet waste & yard debris pick up

Use on sand, grass, gravel and concrete

Aluminum tray

Carbon steel rake

2 Stainless steel poles

Easy to assemble, adjust and store

No more bending, kneeling or back pain

Lightweight but sturdy design

Use in all weather conditions

Rust proof & safe to handle

2 Polypropylene Plastic Storage Clips 

Handle grip hole design

Easy to clean & store
Click 'add to cart' to make yard cleanup easier and quicker…your pup (and your back) will thank you! 

Mighty Paw: By Dog Lovers. For Dog Lovers.
Headquartered in Rochester, NY - we're right here in the USA where we design and test all our gear. Our mission is to build high-quality dog products that enable endless adventures for you and your four-legged family. Whether it's related to nature, training, or travel – we will help build a deeper connection between you and your dog!
The Mighty Paw Difference
Whether you're a dog trainer or an everyday dog owner, we aim to deepen your experience with dogs. As a company, we're out to build life-long relationships through our products with exceptional design, attention to detail, and customer service. Come join the family!