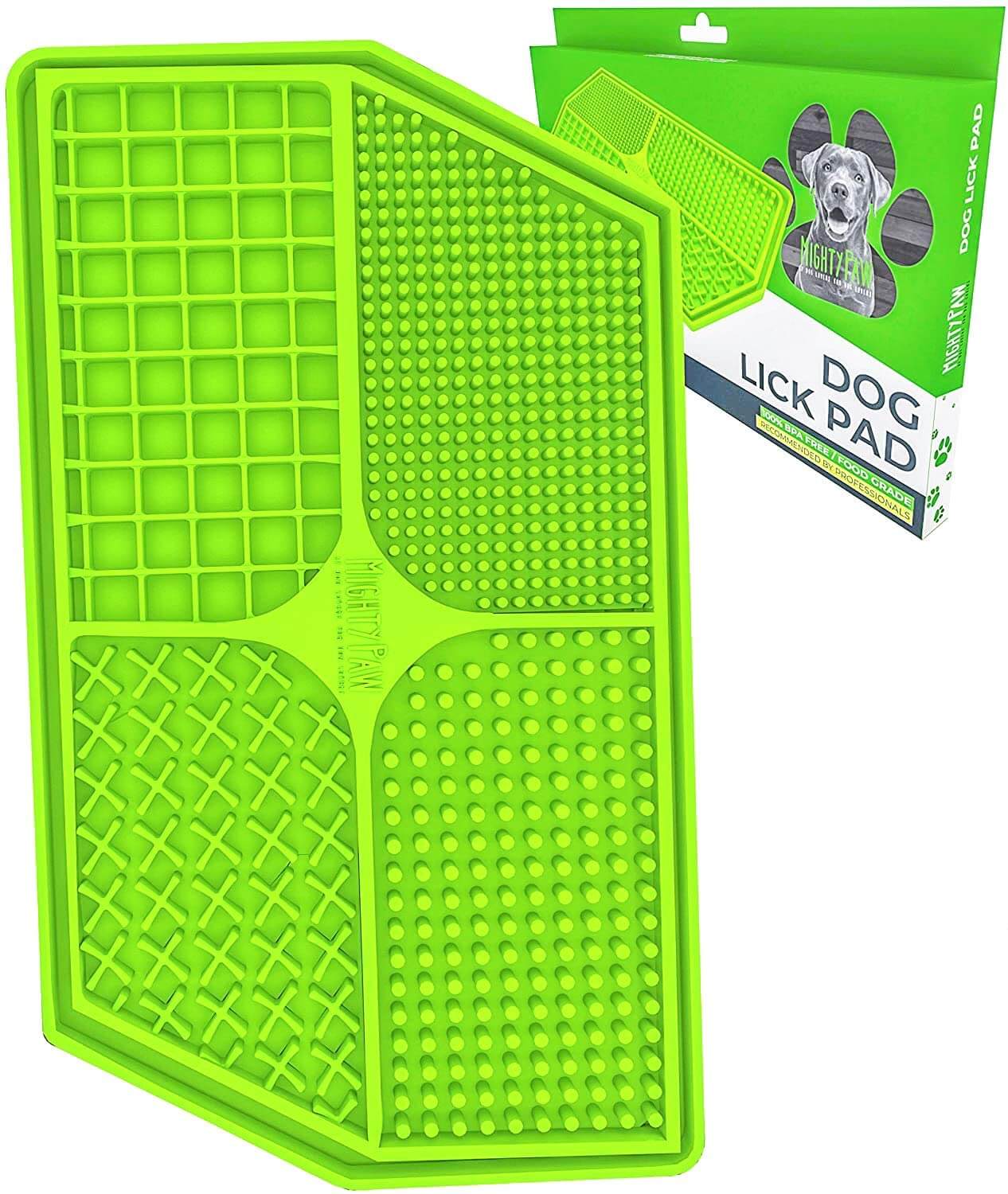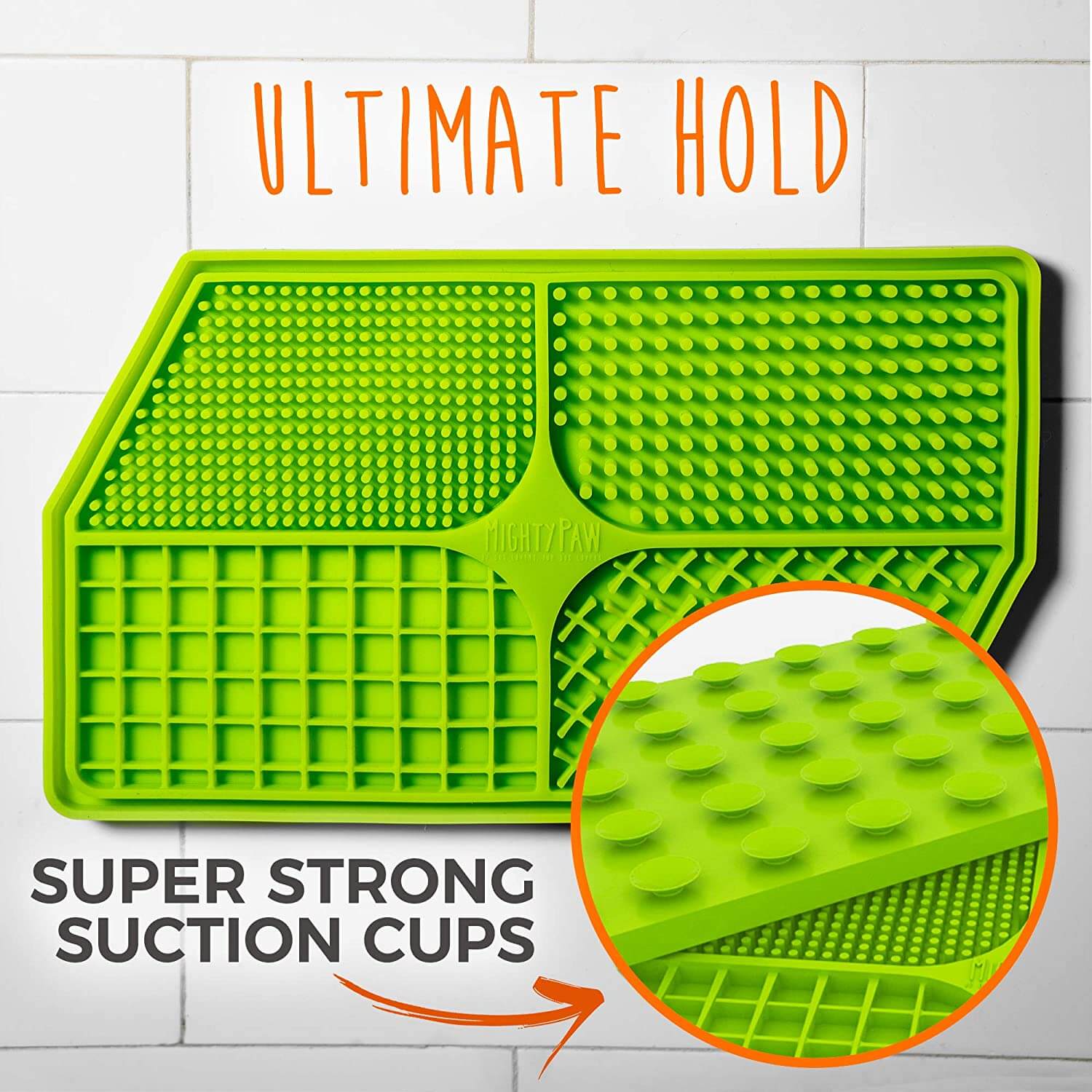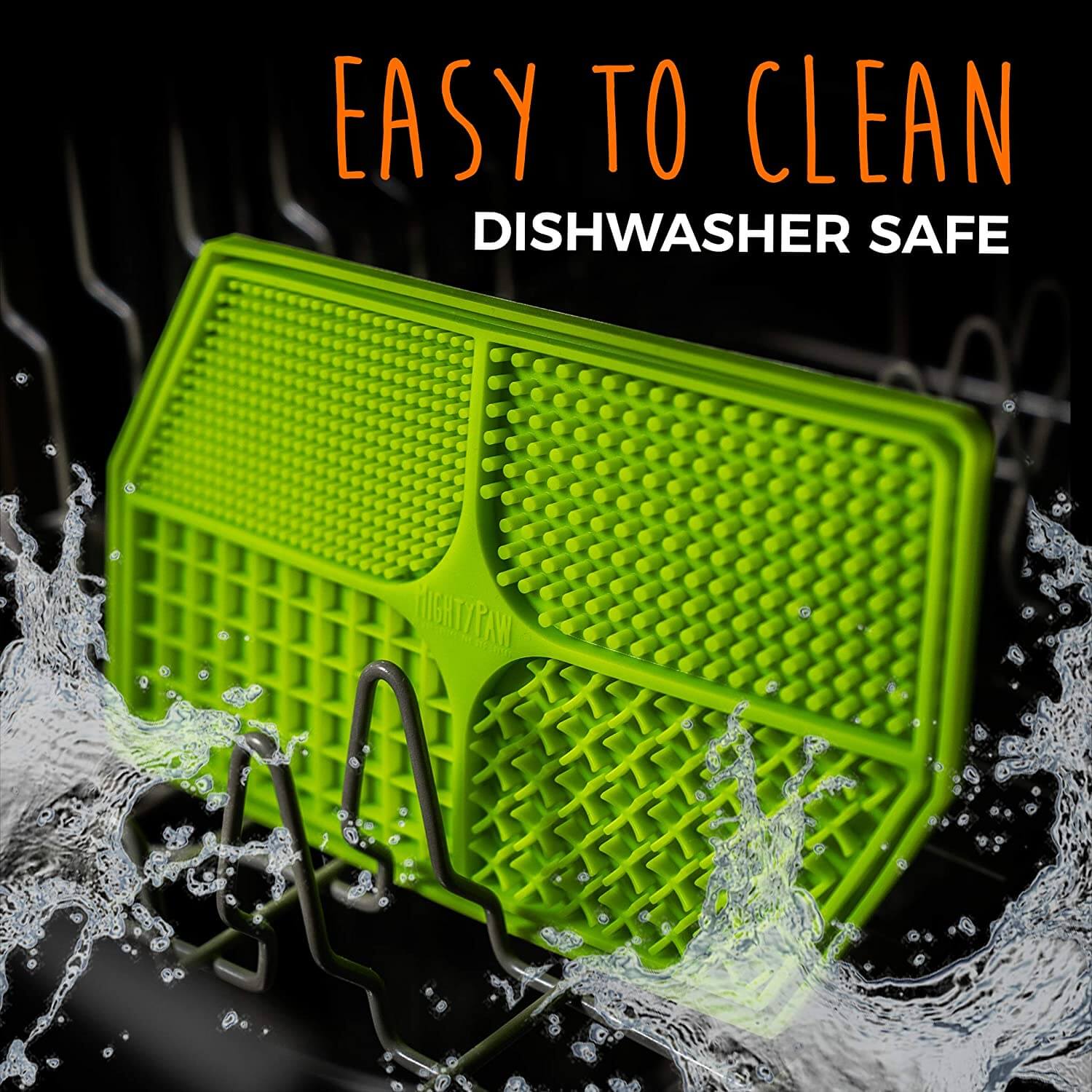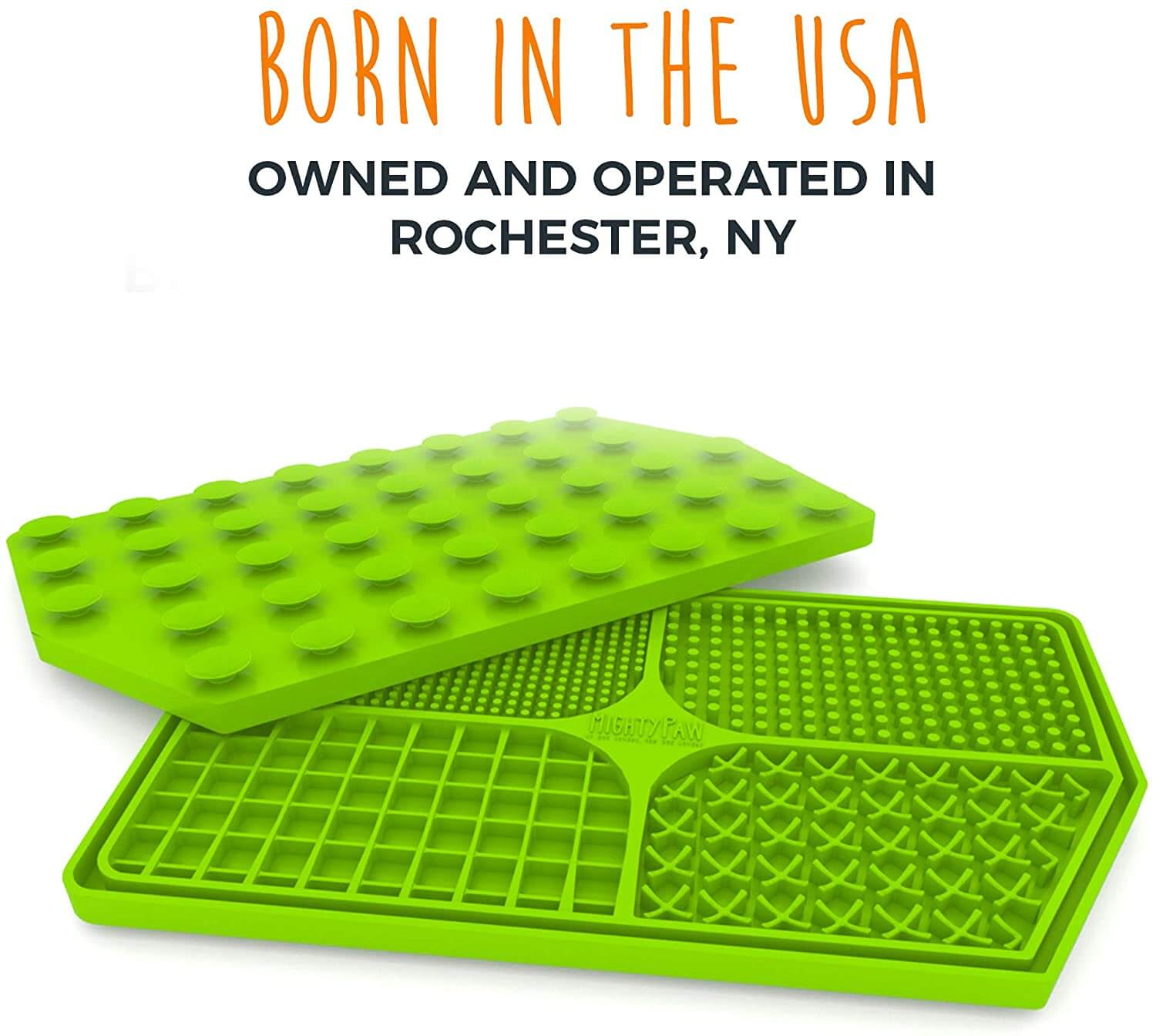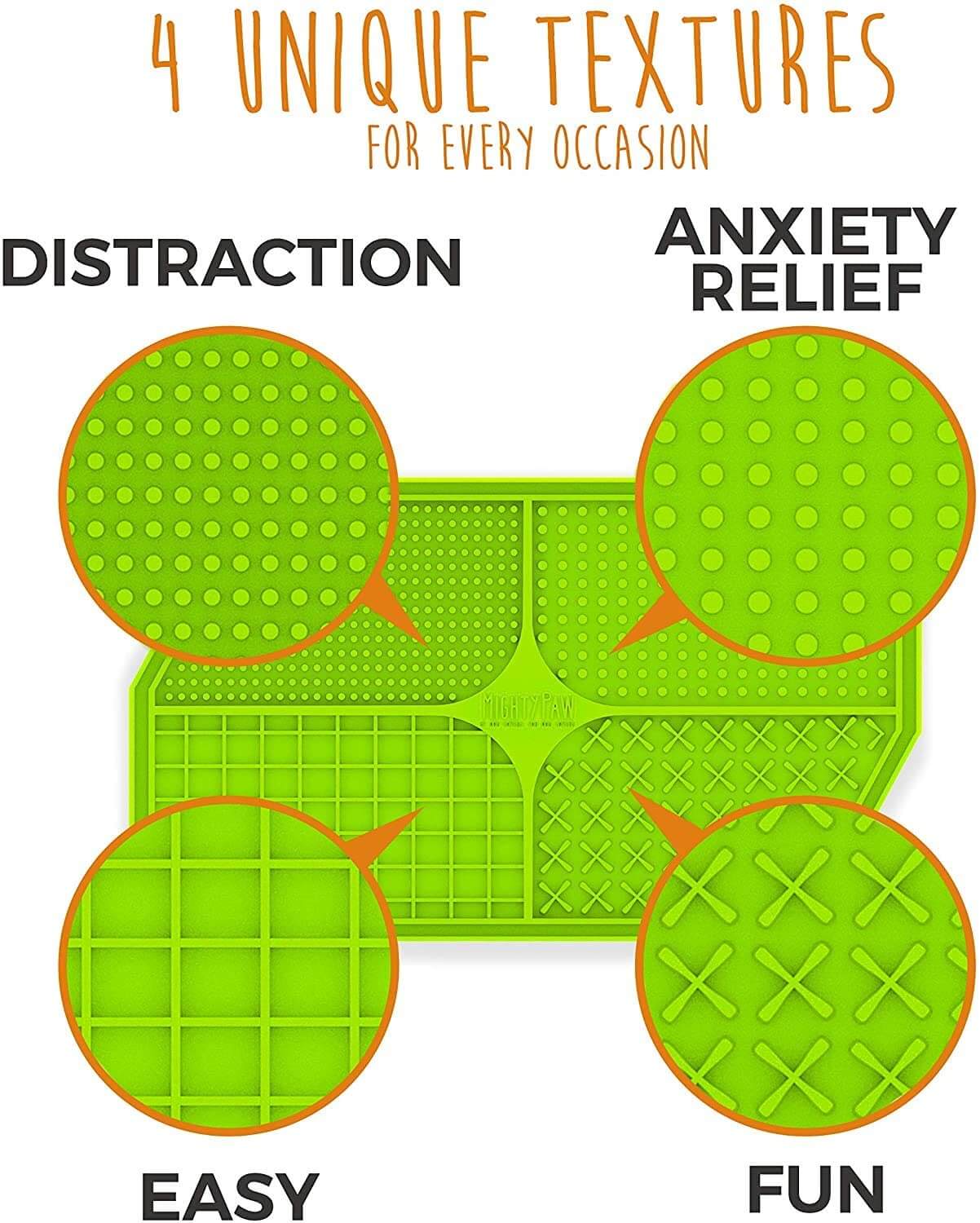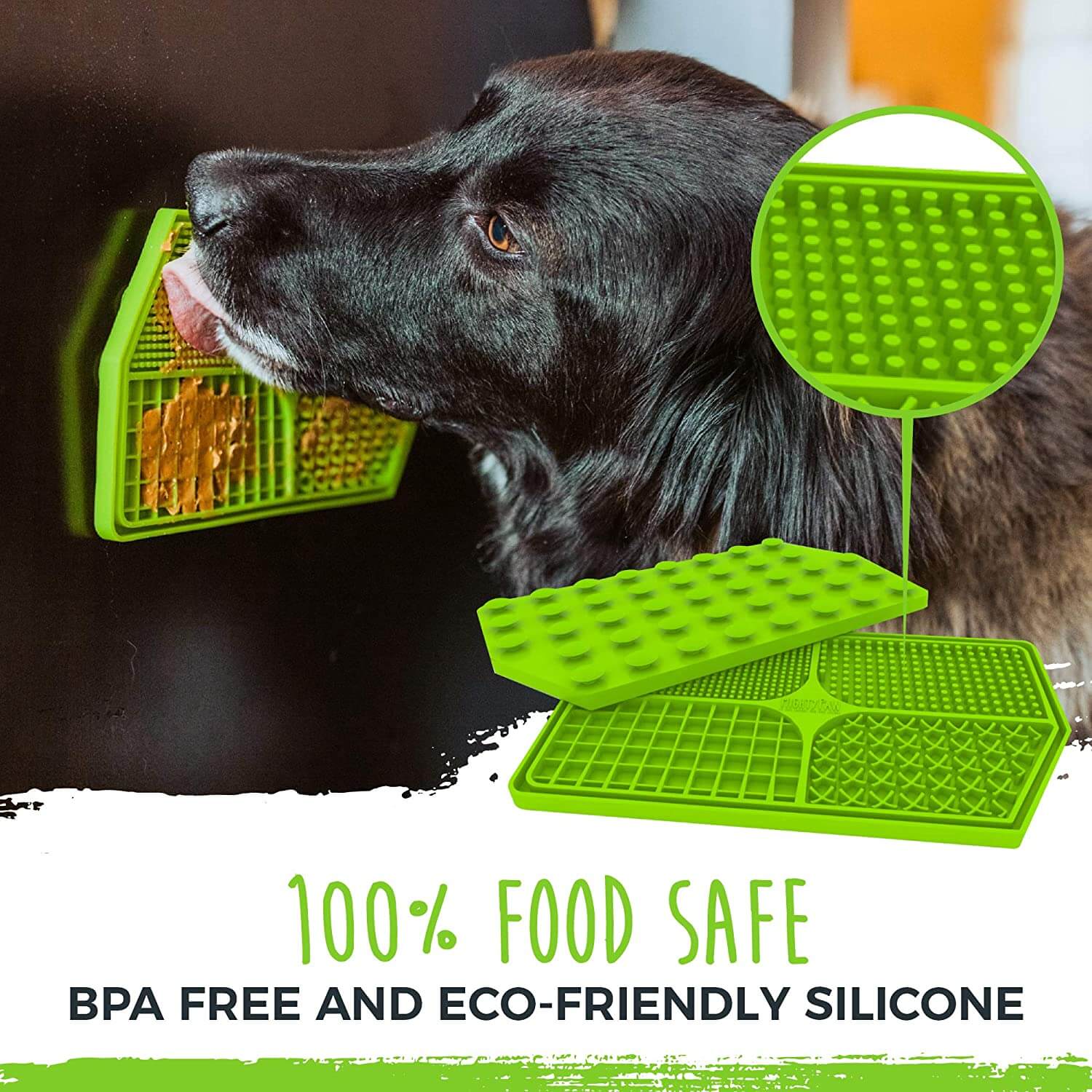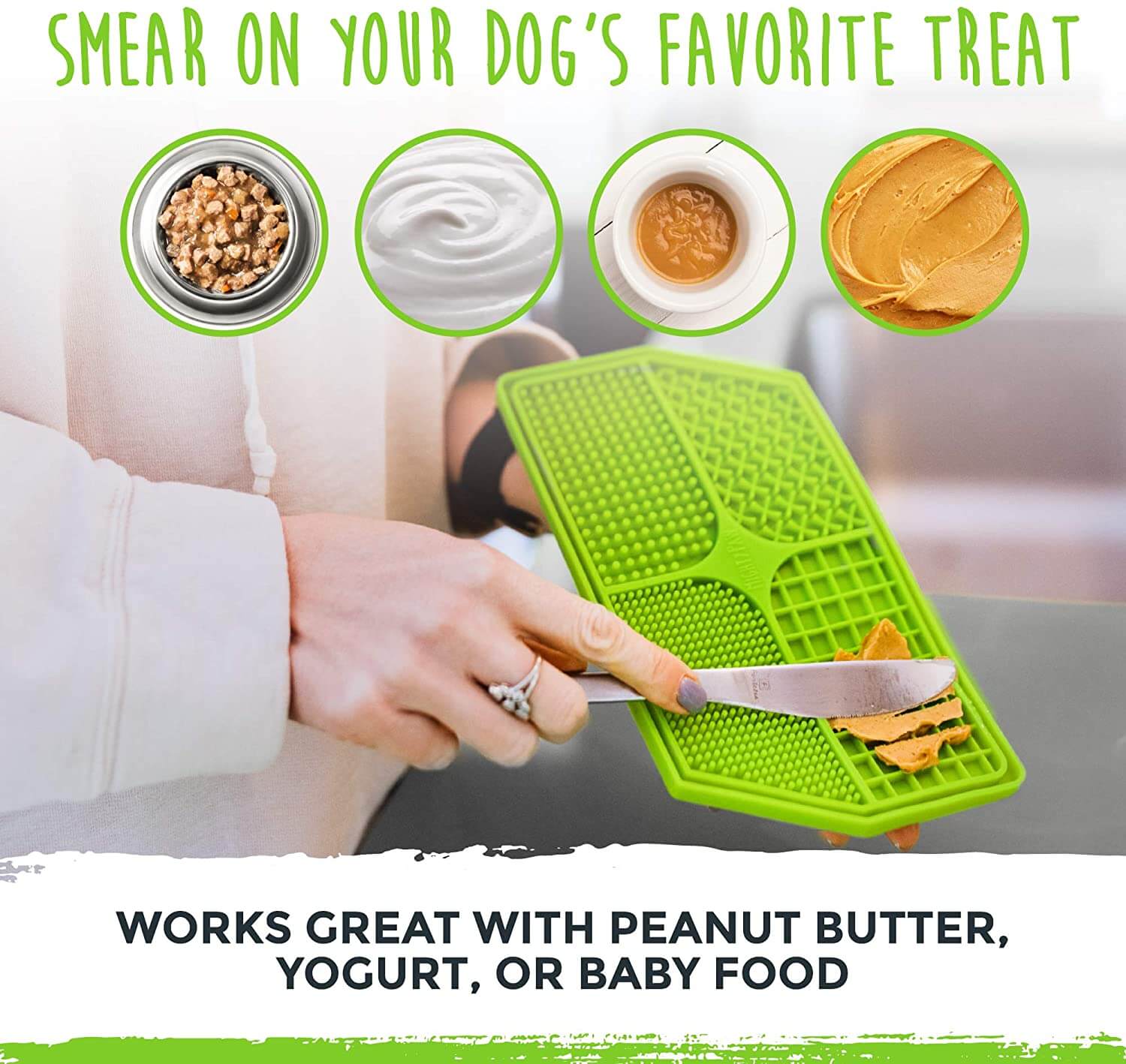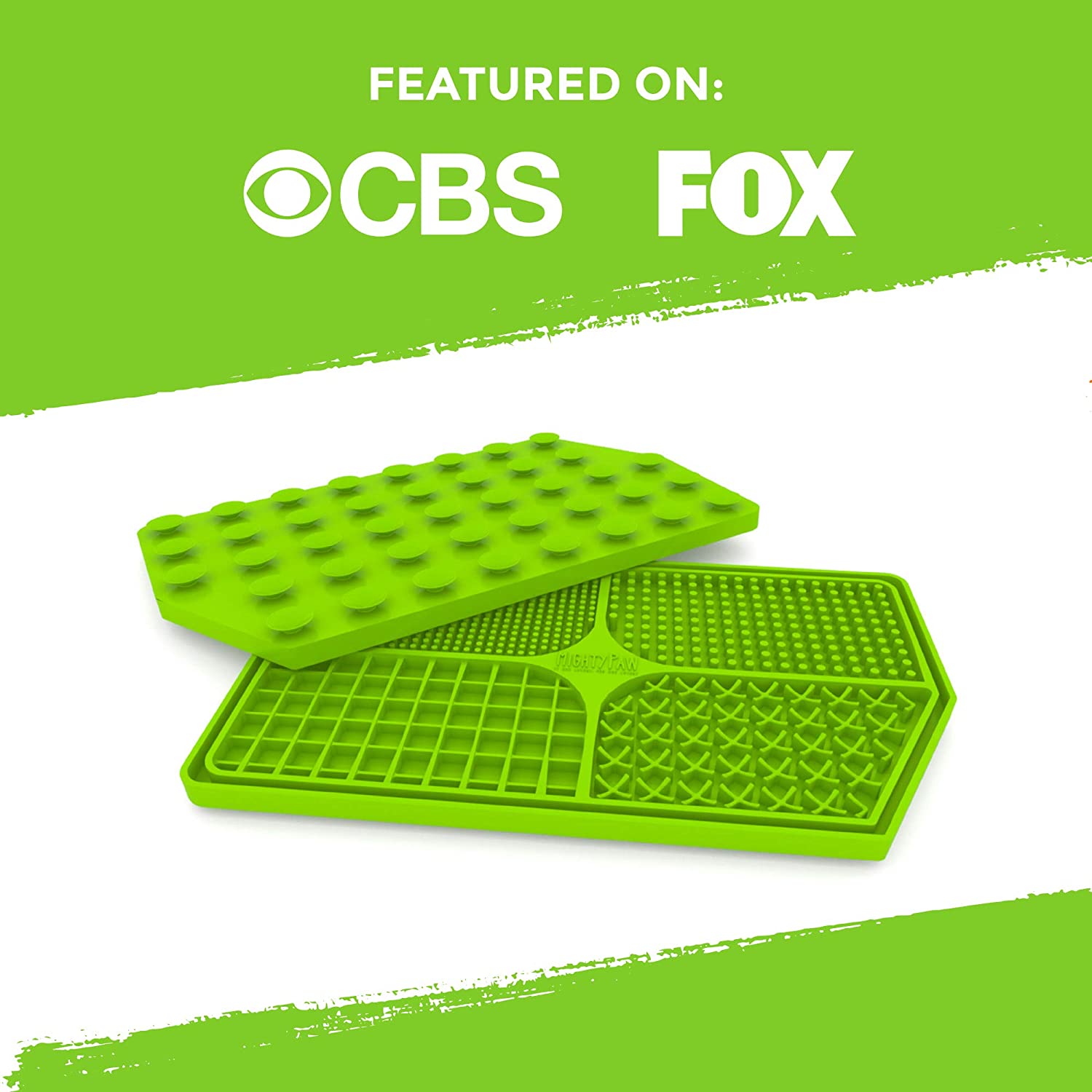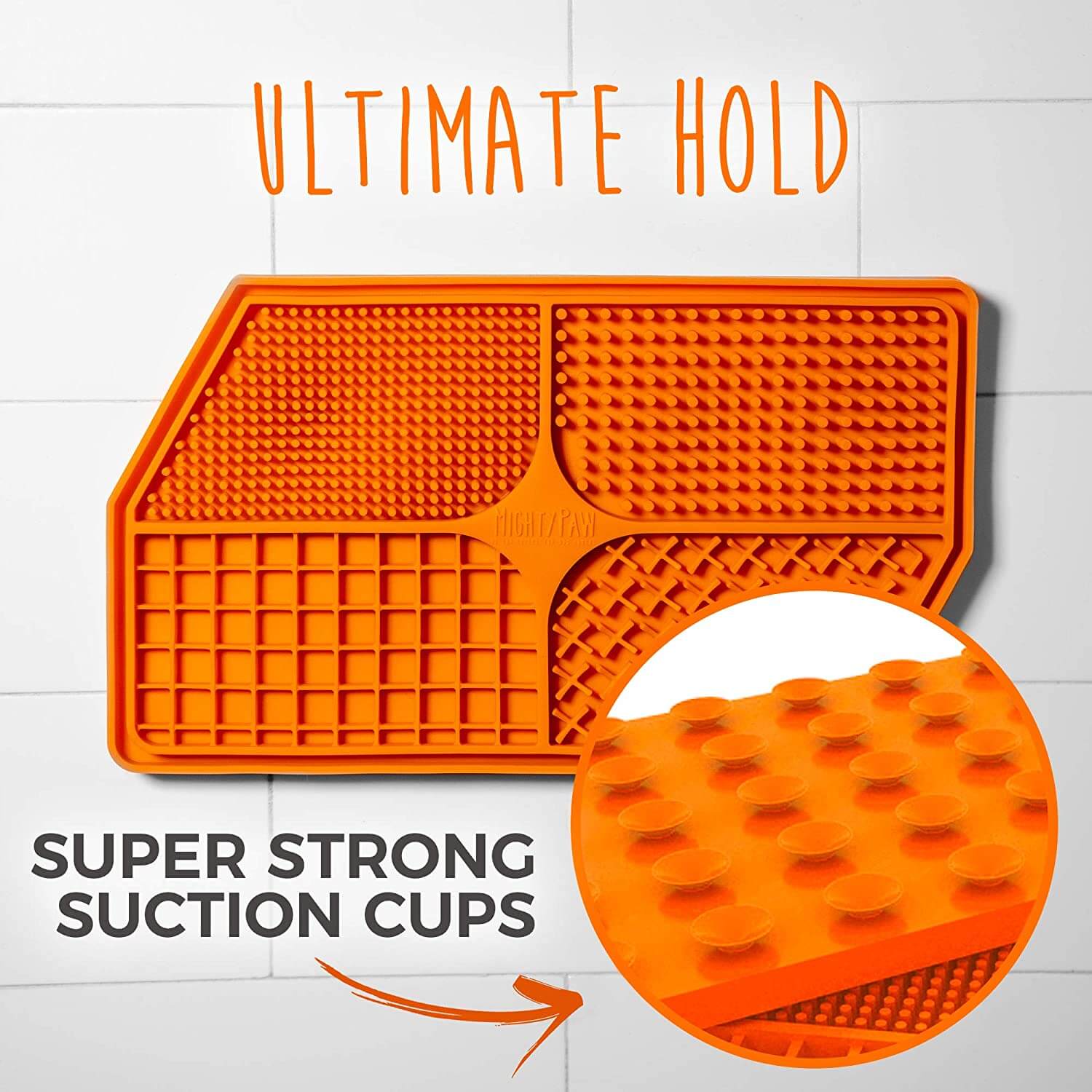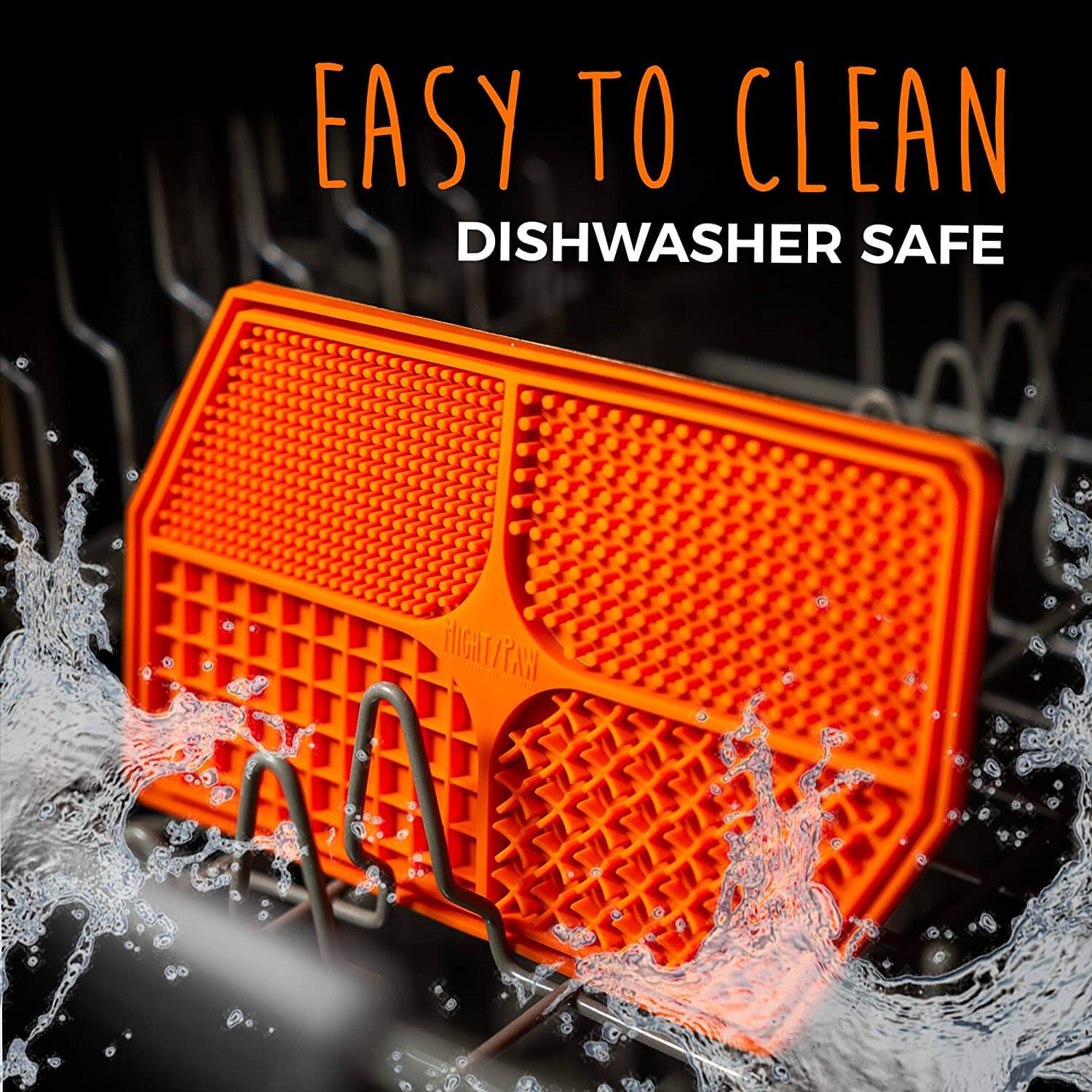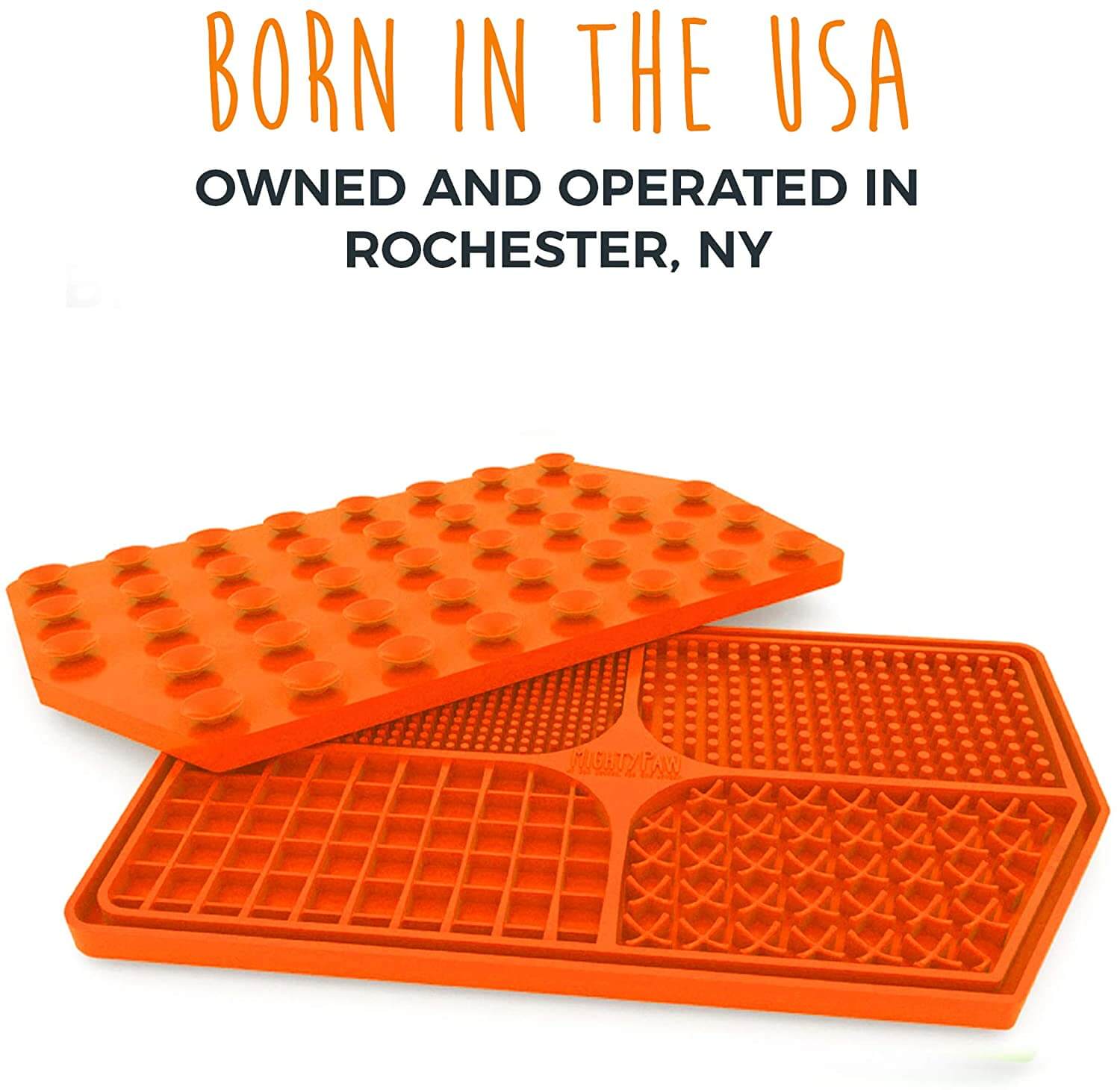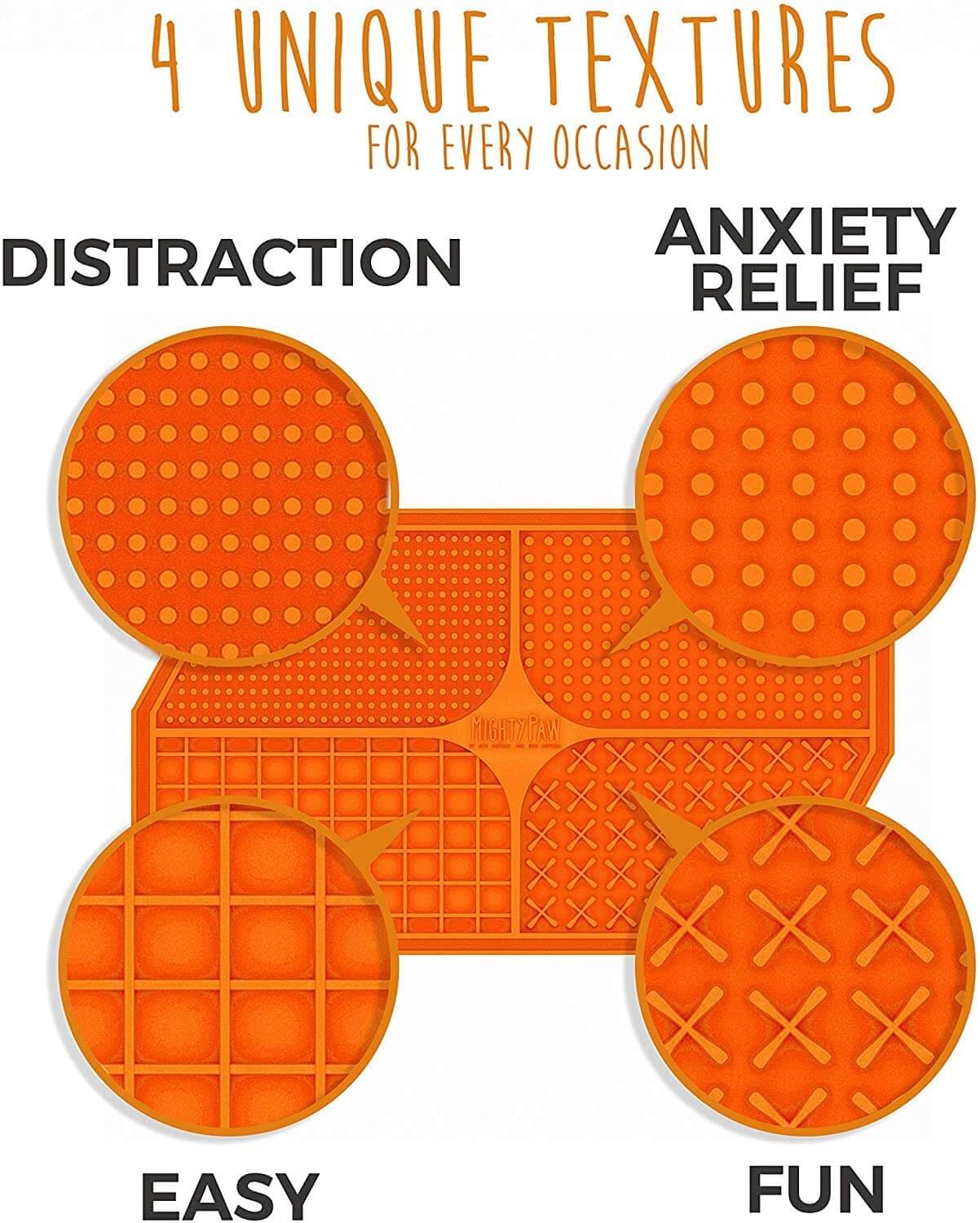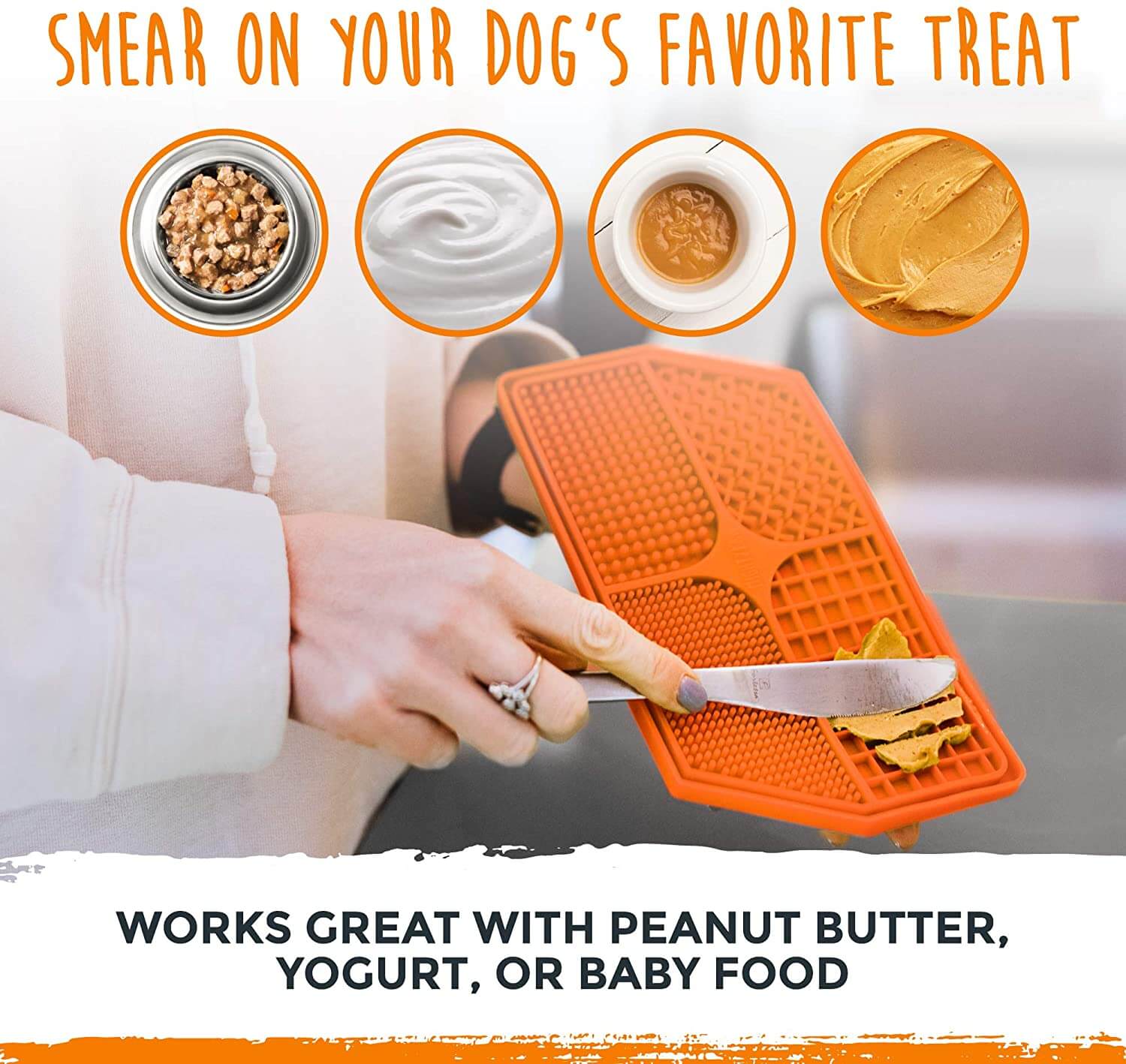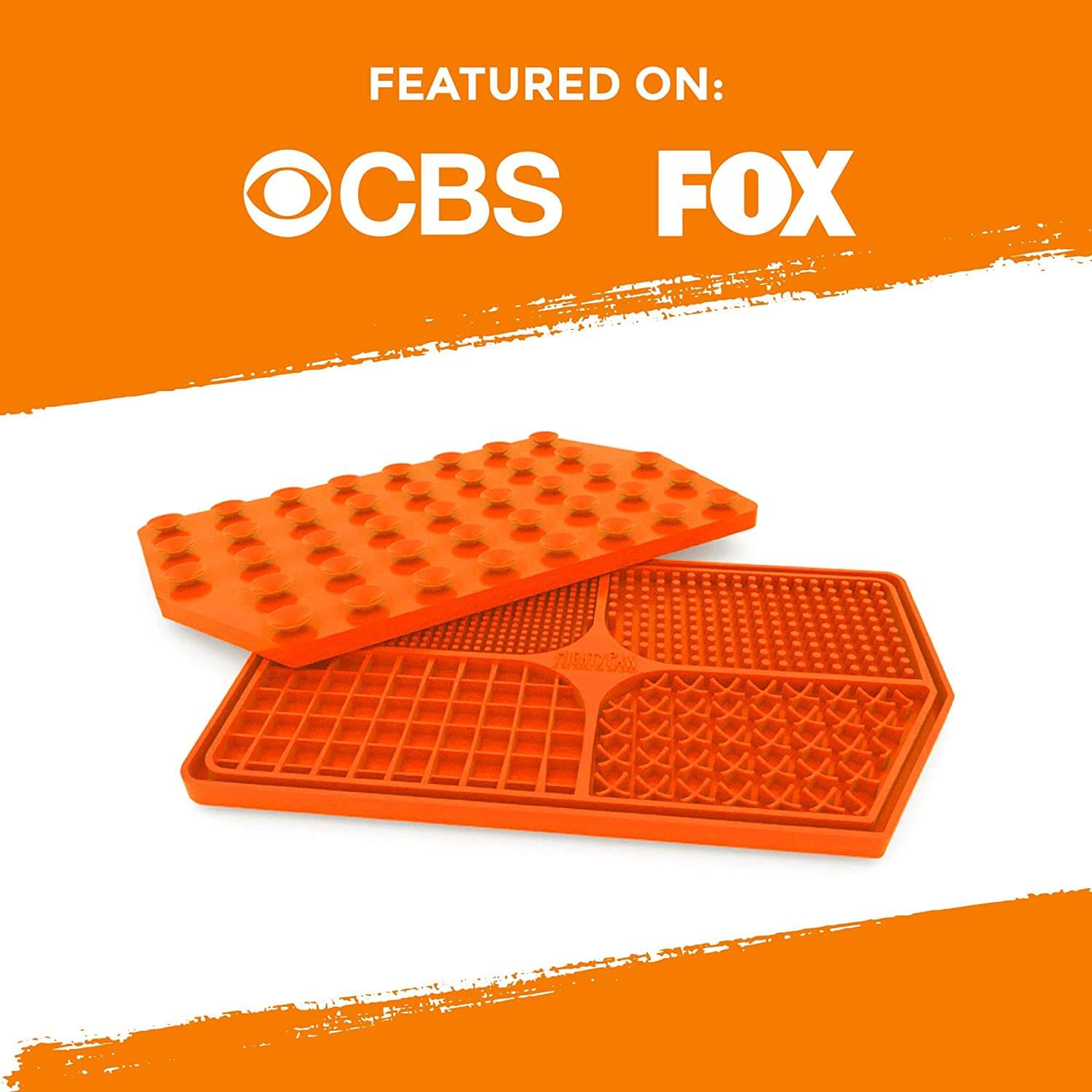 Mighty Paw Dog Lick Pad
Mighty Paw's modern and stylish Dog Lick Mat is made with BPA-free, food-grade silicone that's free from harmful chemicals. That makes it perfectly safe for your pup to lick off whatever you smear on it. Try drool-worthy soft foods like peanut butter, yogurt, wet and raw dog food, or even pumpkin purée and baby food if your pup's a picky eater. Clean up is easy too because our food mat is dishwasher safe!
Since professionals recommend mental enrichment for dogs, we designed our Mighty Paw Dog Lick Pad with 4 uniquely textured quadrants that offer varying degrees of difficulty.
Use the Easy quadrant for quick training rewards, the Fun quadrant as a boredom buster and slow feeder, the Anxiety Relief quadrant as a stress reliever, and the Distraction quadrant to keep your dog busy for a while.
Just put the pad on the floor and your pup will be busy trying to get to all the food you smeared on it. You can rely on it during thunderstorms, fireworks, gun shots, training sessions, bathing and grooming, or any other time you need a distraction or fun food reward for your pup.
Unlike many other food mats, our Mighty Paw Dog Lick Pad features strong suction cups for ultimate hold when in use. Also works on walls and shower enclosures, which makes bath time and grooming sessions super easy and stress-free.
Last but not least, licking promotes better breath and overall dental health, so your pup is automatically cleaning their tongue and gums while using our lick pad!
Colors: Orange and Green
Size: 9" x 5"
Benefits
Safe to eat from

Clean up is easy

Promotes dental health

Relieves anxiety and boredom

Easy bathing and grooming

Ultimate hold

4 varying degrees of difficulty
Features
BPA-free, food-grade silicone

Dishwasher safe material

4 uniquely textured quadrants

41 strong suction cups

2 bright colors

Stylish, modern design
Click 'add to cart' to make training and grooming your dog easier and safer… your pup will thank you!