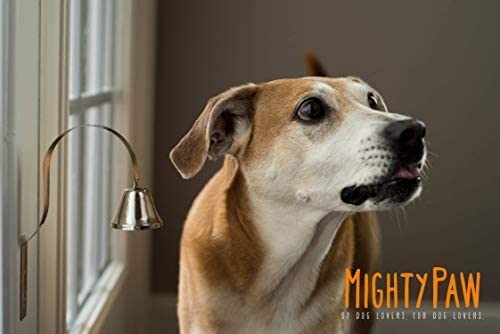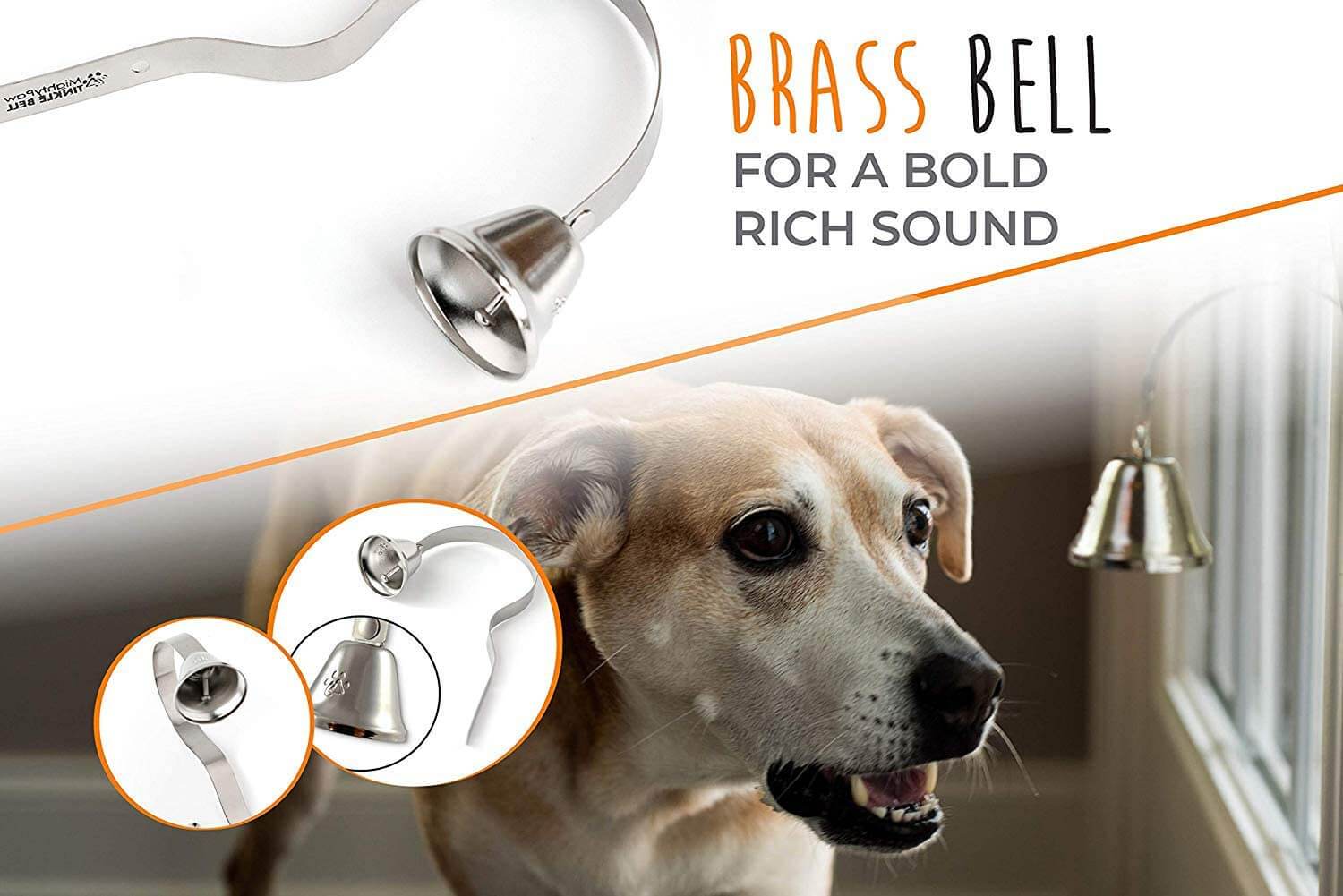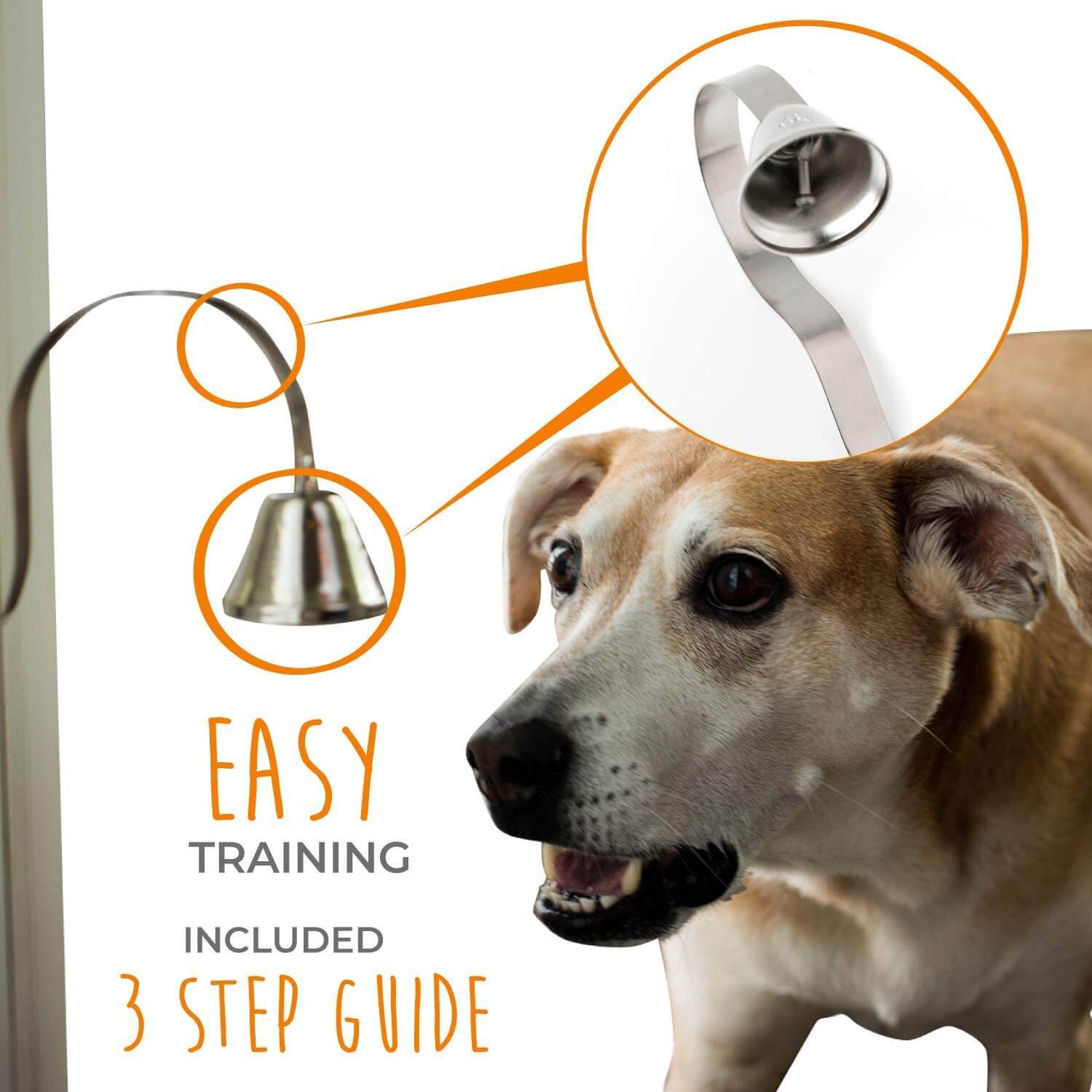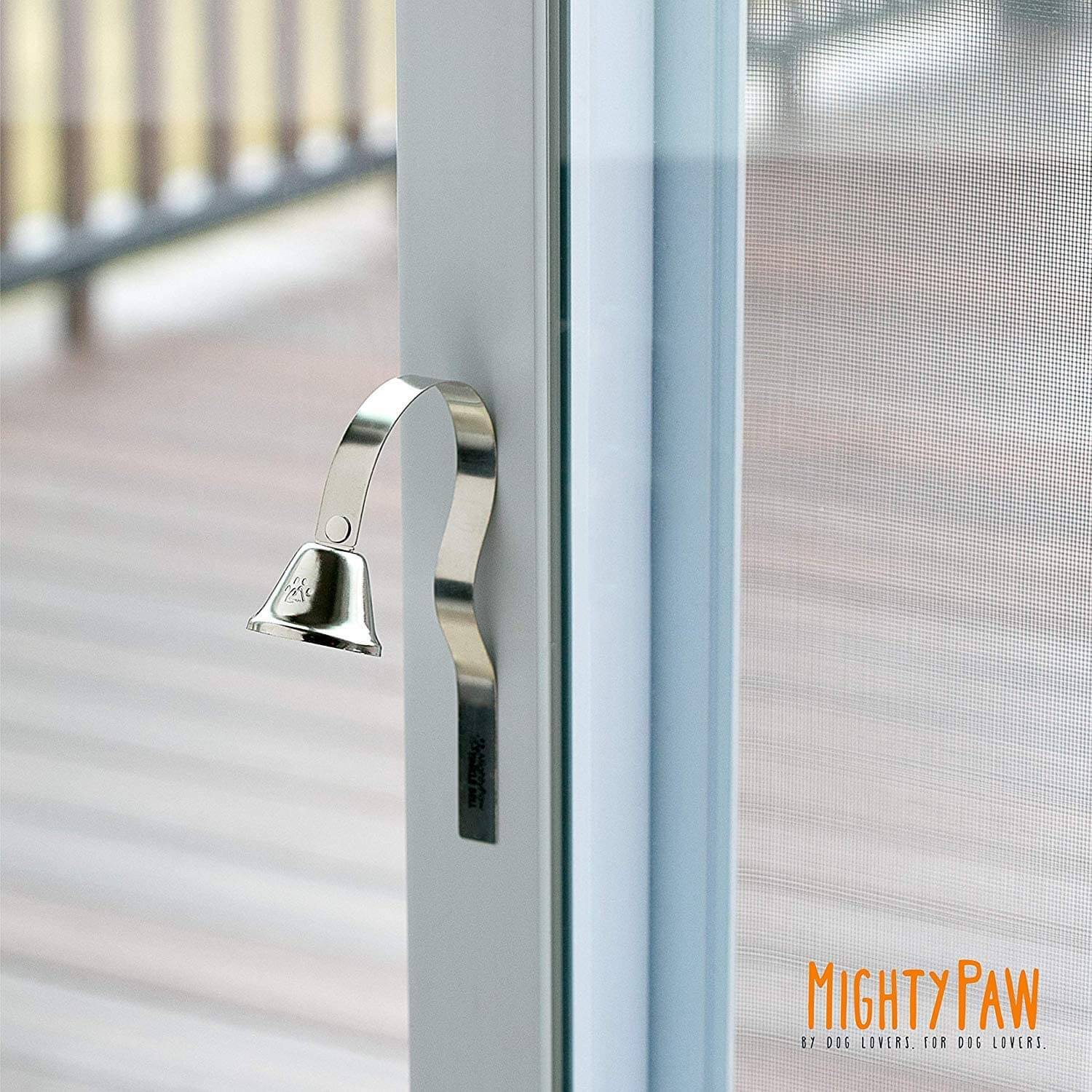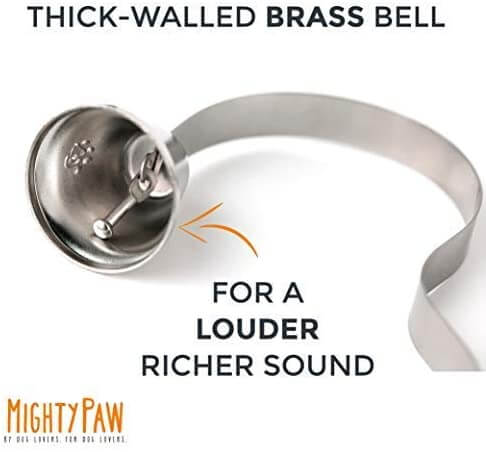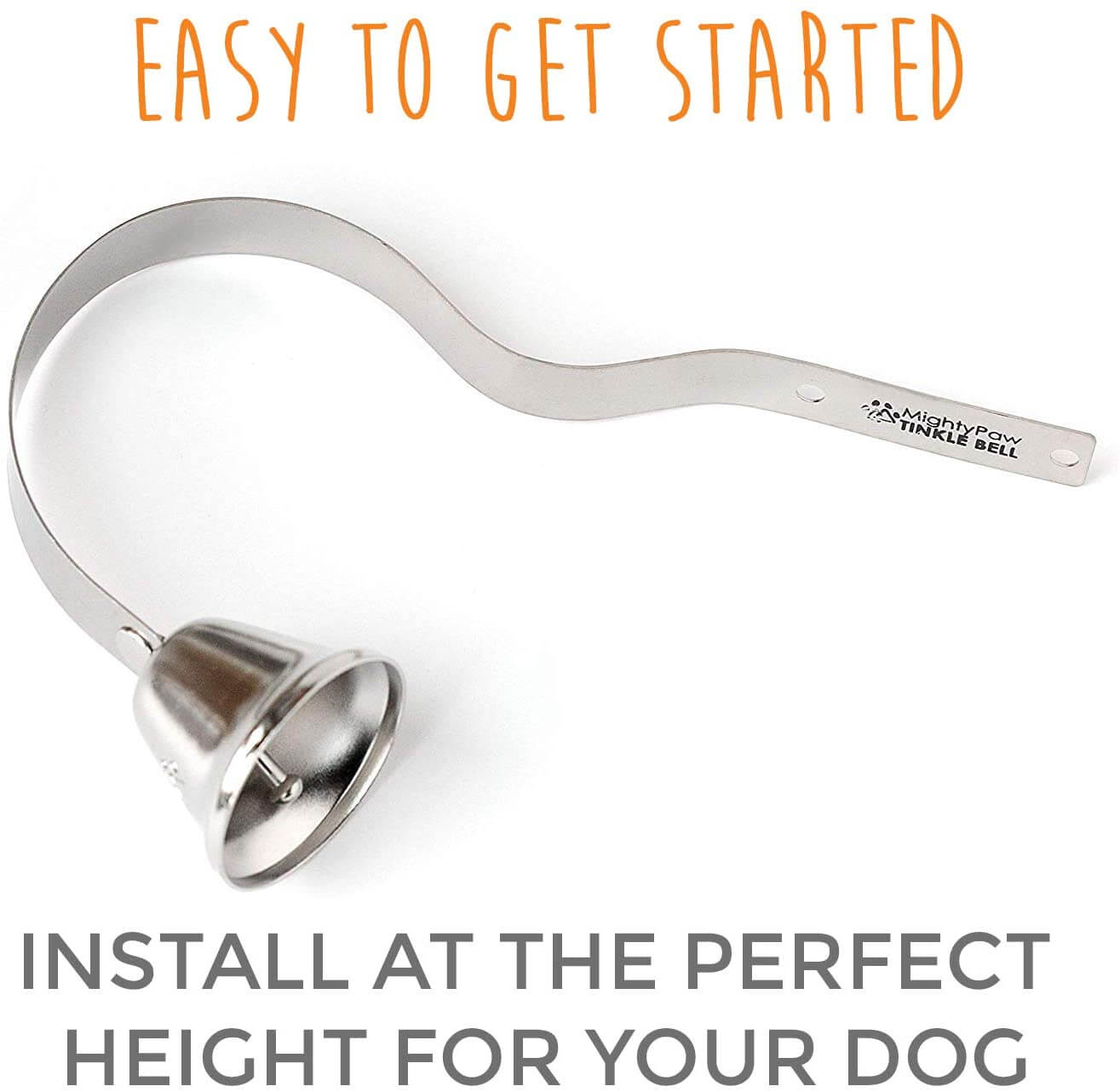 Mighty Paw All Metal Tinkle Bell
ALL METAL TINKLE BELL
Our house-training doggy door bell was created BY everyday dog owners FOR everyday dog owners. See for yourself why Mighty Paw customers are raving about the all-metal Tinkle Bell.
We genuinely believe, through extensive comparison testing, that we have created the best dog potty training door bells on the market. Tinkle Bell offers several unique features that every dog owner will be sure to appreciate:
PREMIUM QUALITY: We designed this all-metal Tinkle Bell specifically with sound quality and durability in mind. The dog doorbell is manufactured with an iron support and brass bell.
This unique combination creates an optimal sound that can easily be heard in other rooms. AND with a sleek silver coating, the doorbell will look great in any home!
GET STARTED QUICK AND EASY: We include 2 screws and wall anchors that make installation a cinch. Ribbon type bells are difficult to accommodate to dogs of all sizes. You'll enjoy the benefit of customizing the location based on your dog's size (tall or short).
CUSTOMER SATISFACTION: Purchase with confidence knowing that the Mighty Paw Tinkle bell is backed by a 100% money back satisfaction guarantee. Not Happy? Let us know and we'll refund every penny!
SAFETY: Ribbon material and aluminum jingle bells can wear over time and allow for claws to catch. The all metal brass Tinkle Bell prevents this from occurring keeping your dog safe!
FREE RESOURCES: Included is our secret 3-step training guide that will have your dog communicating in no time! In addition, we offer online training resources made available to all customers.
Consider getting 2! One for inside and one for outside!