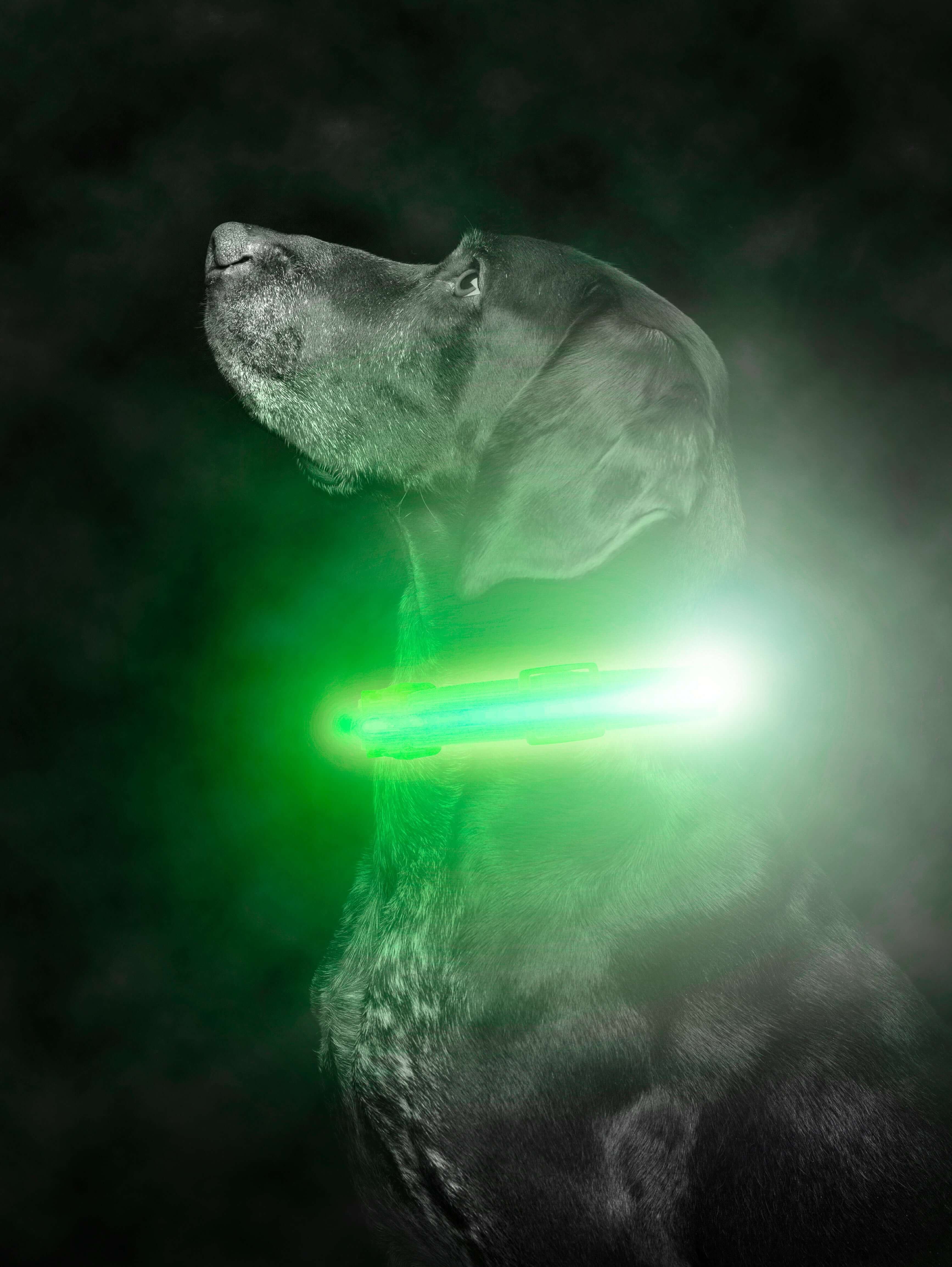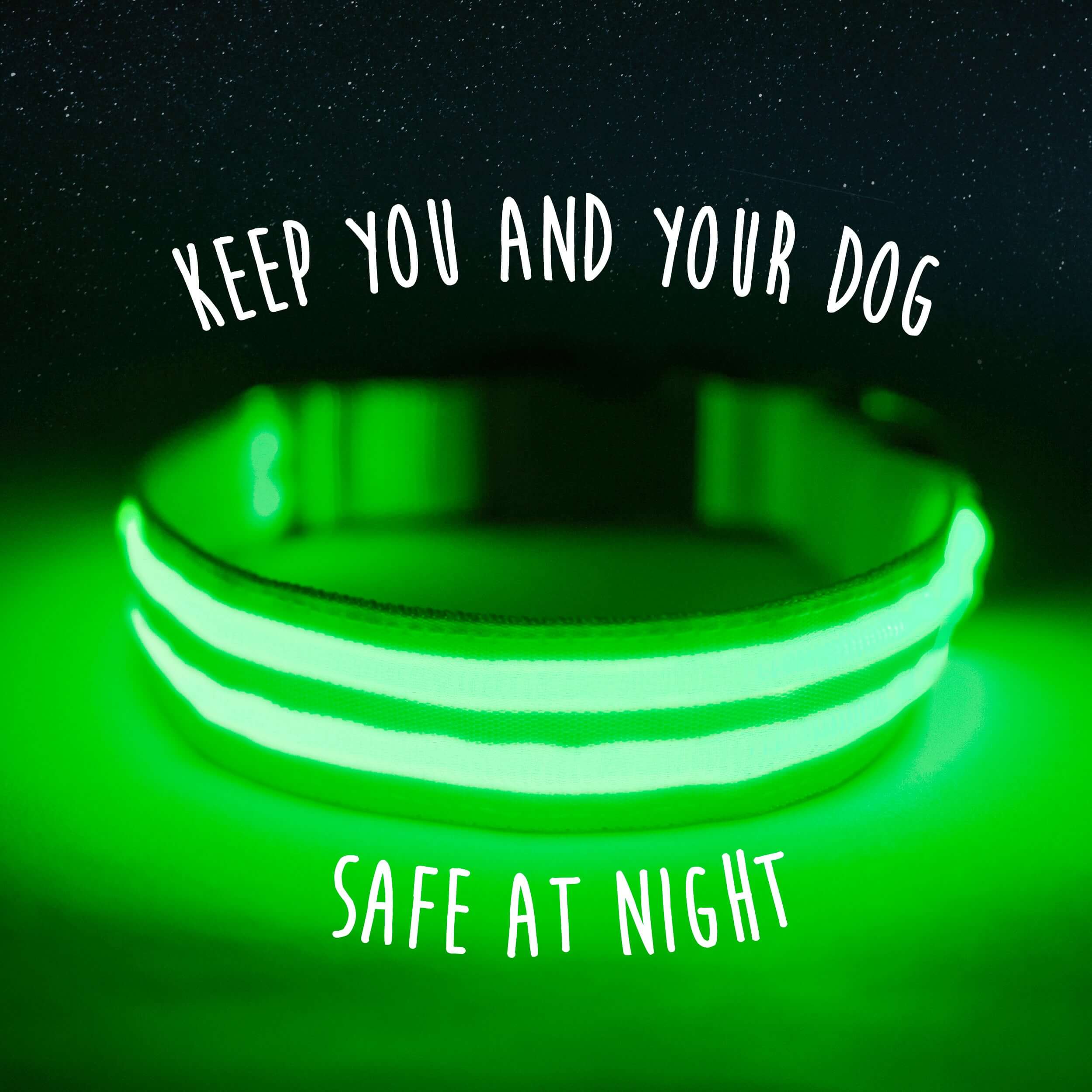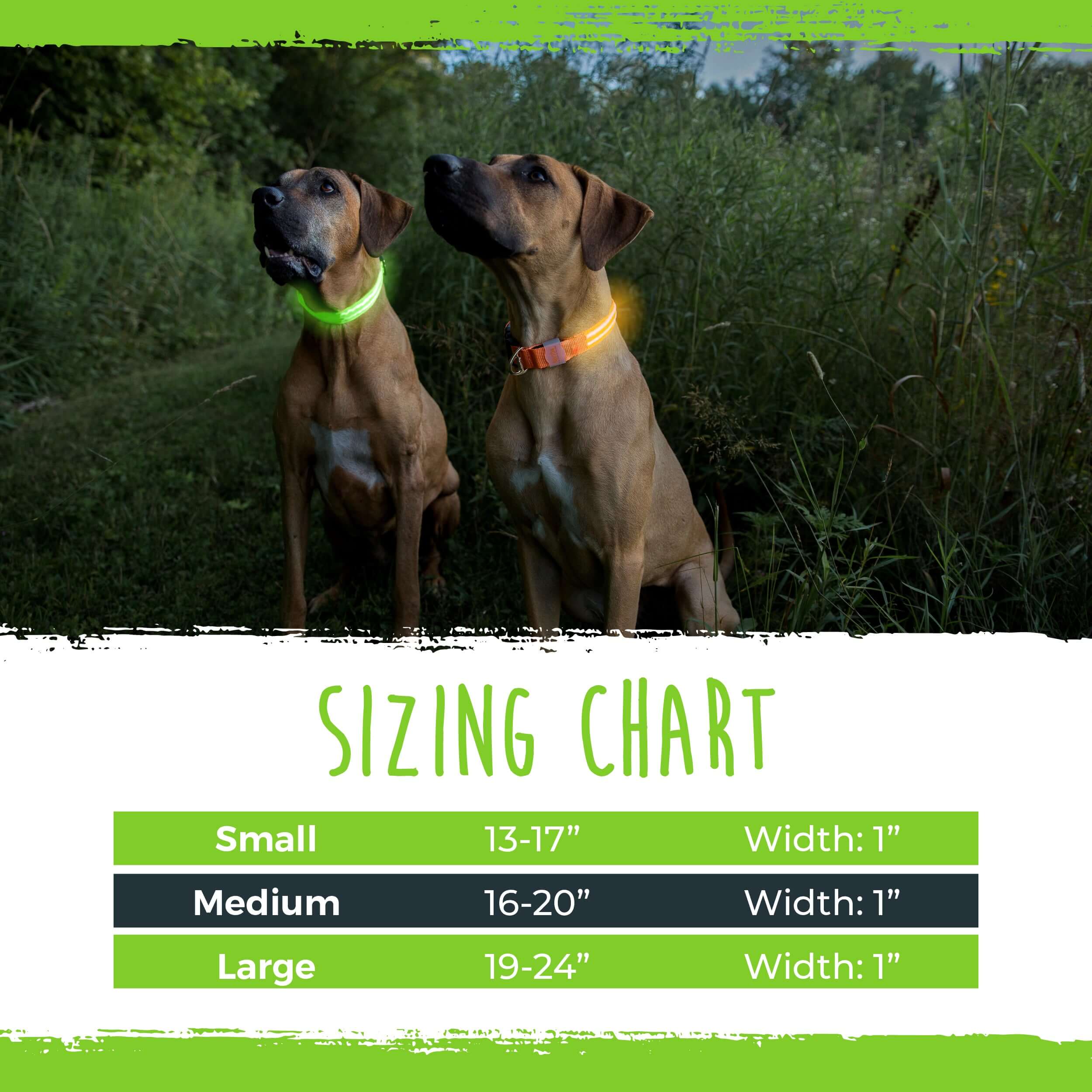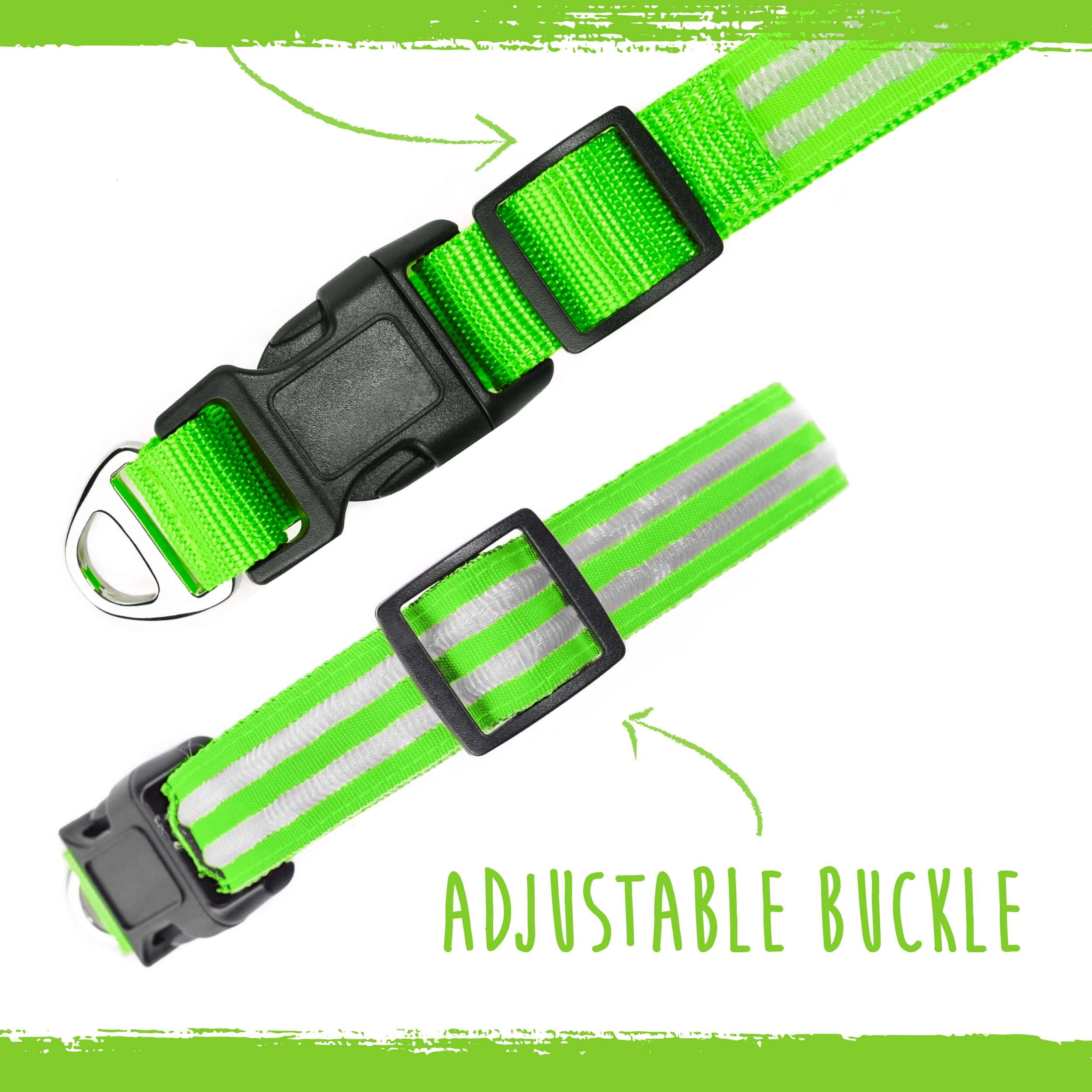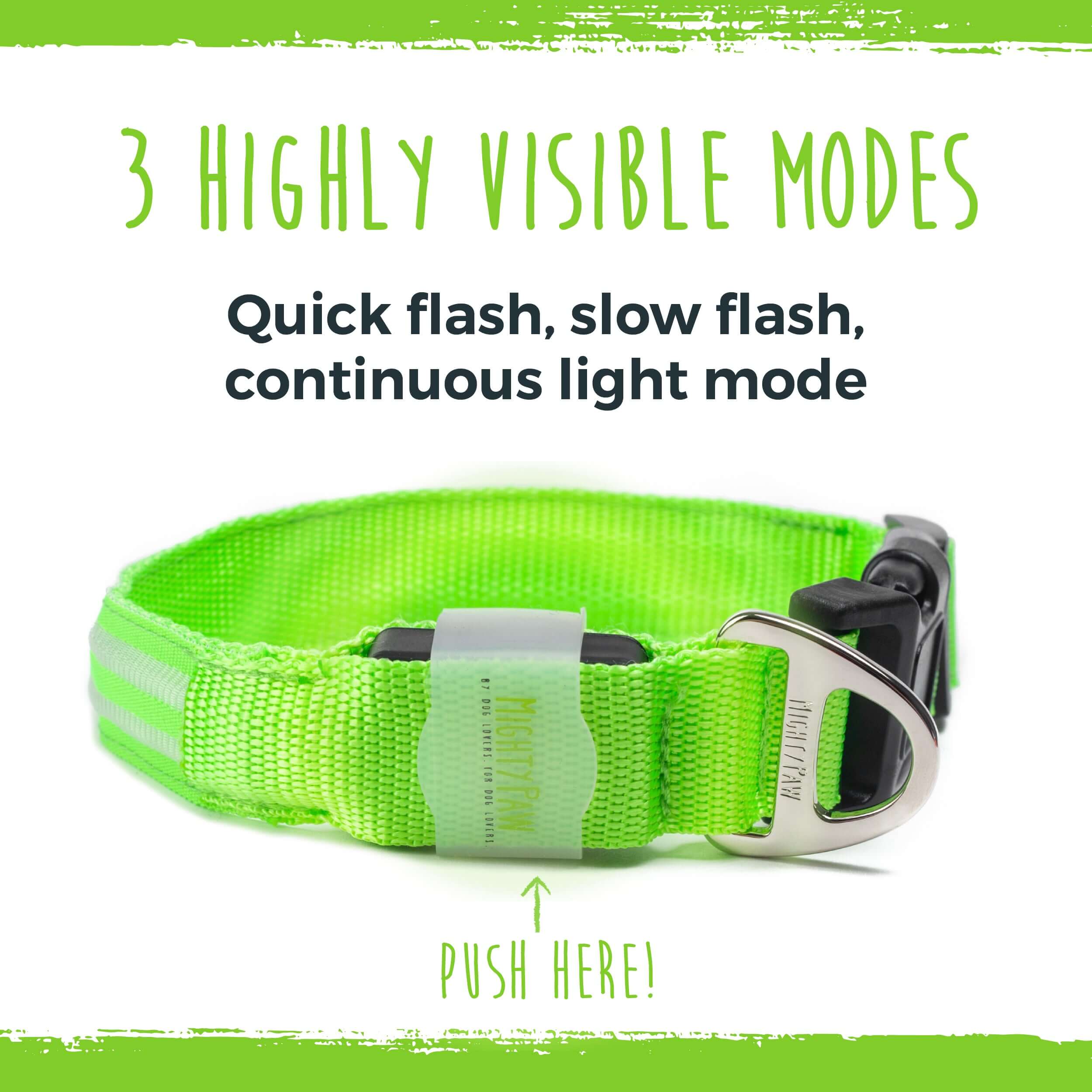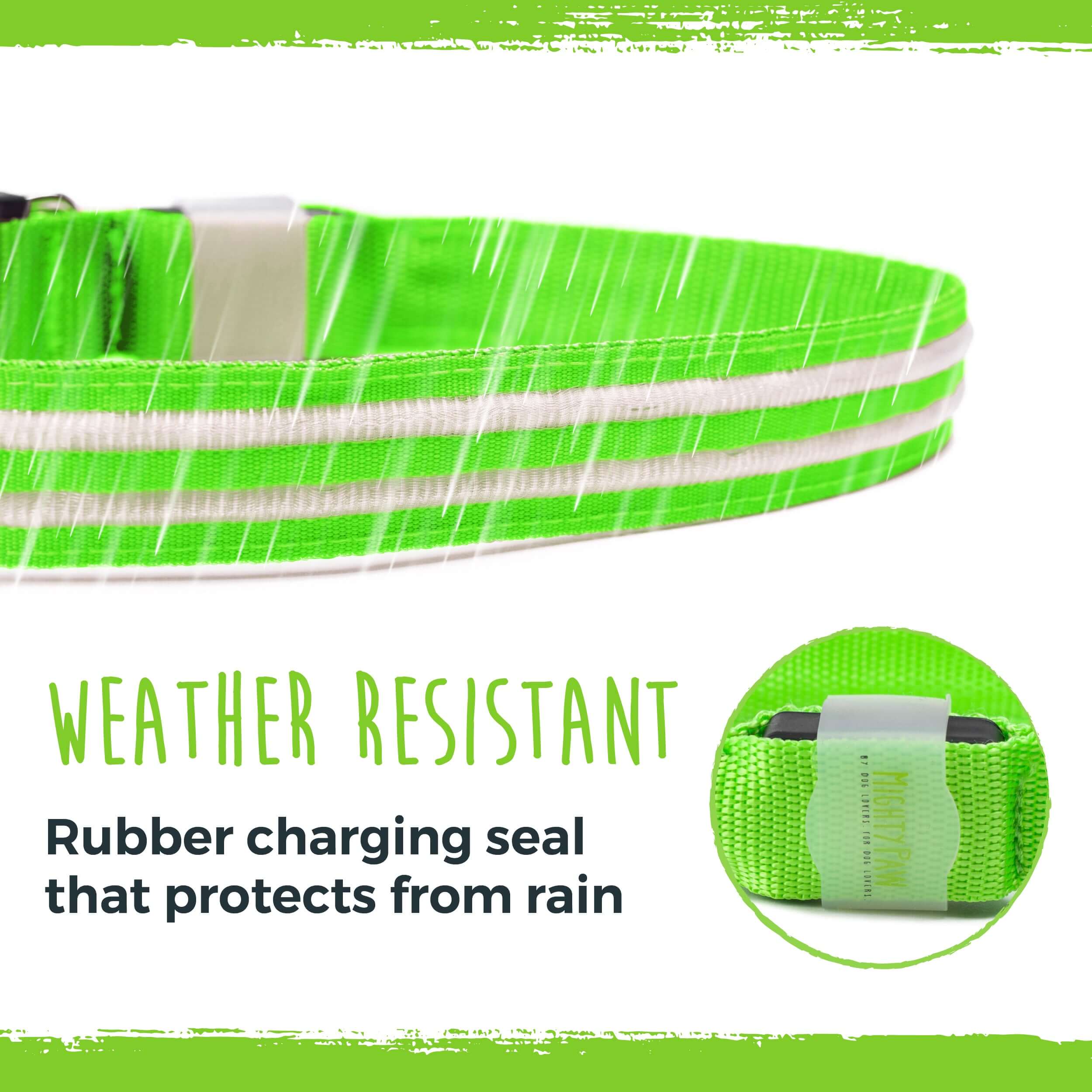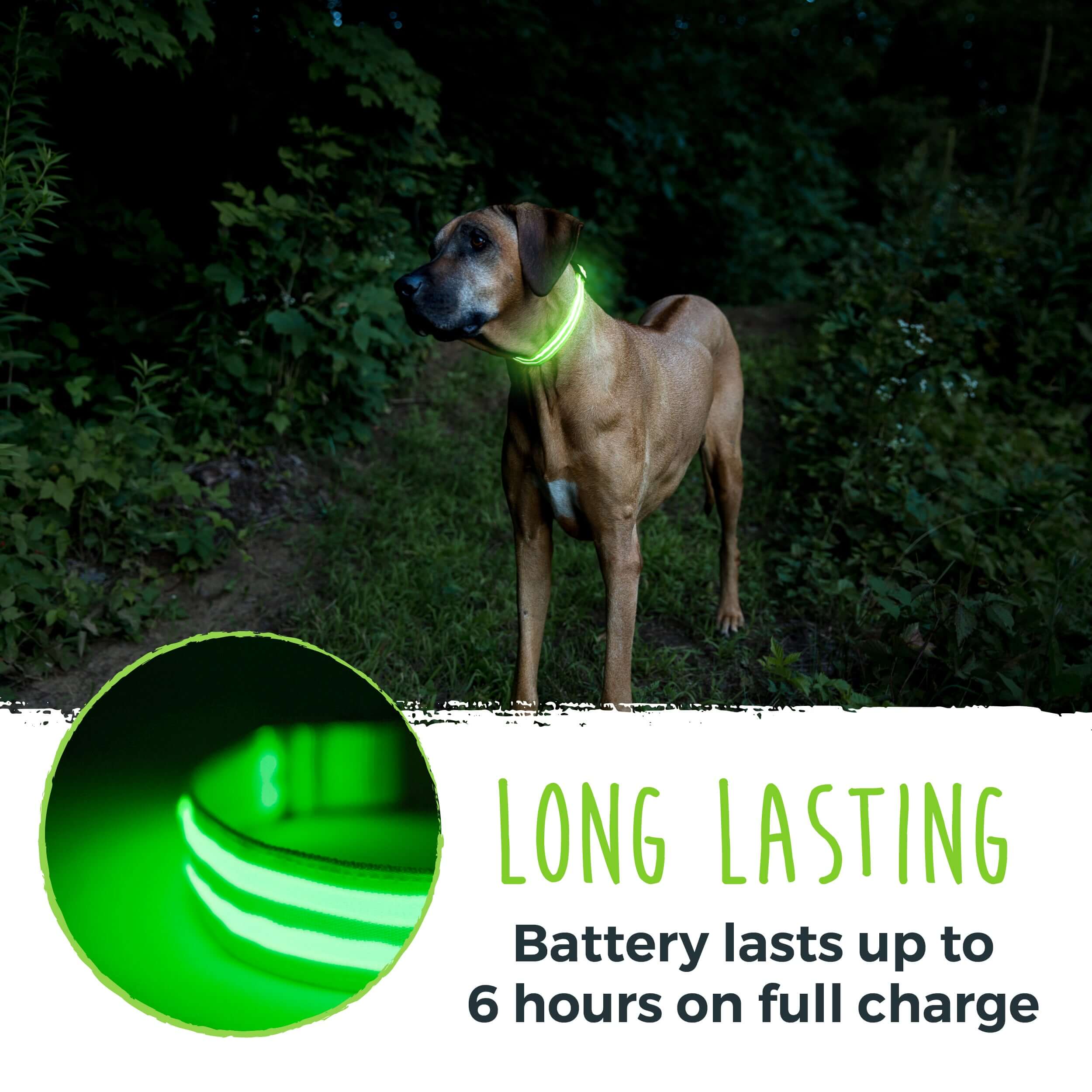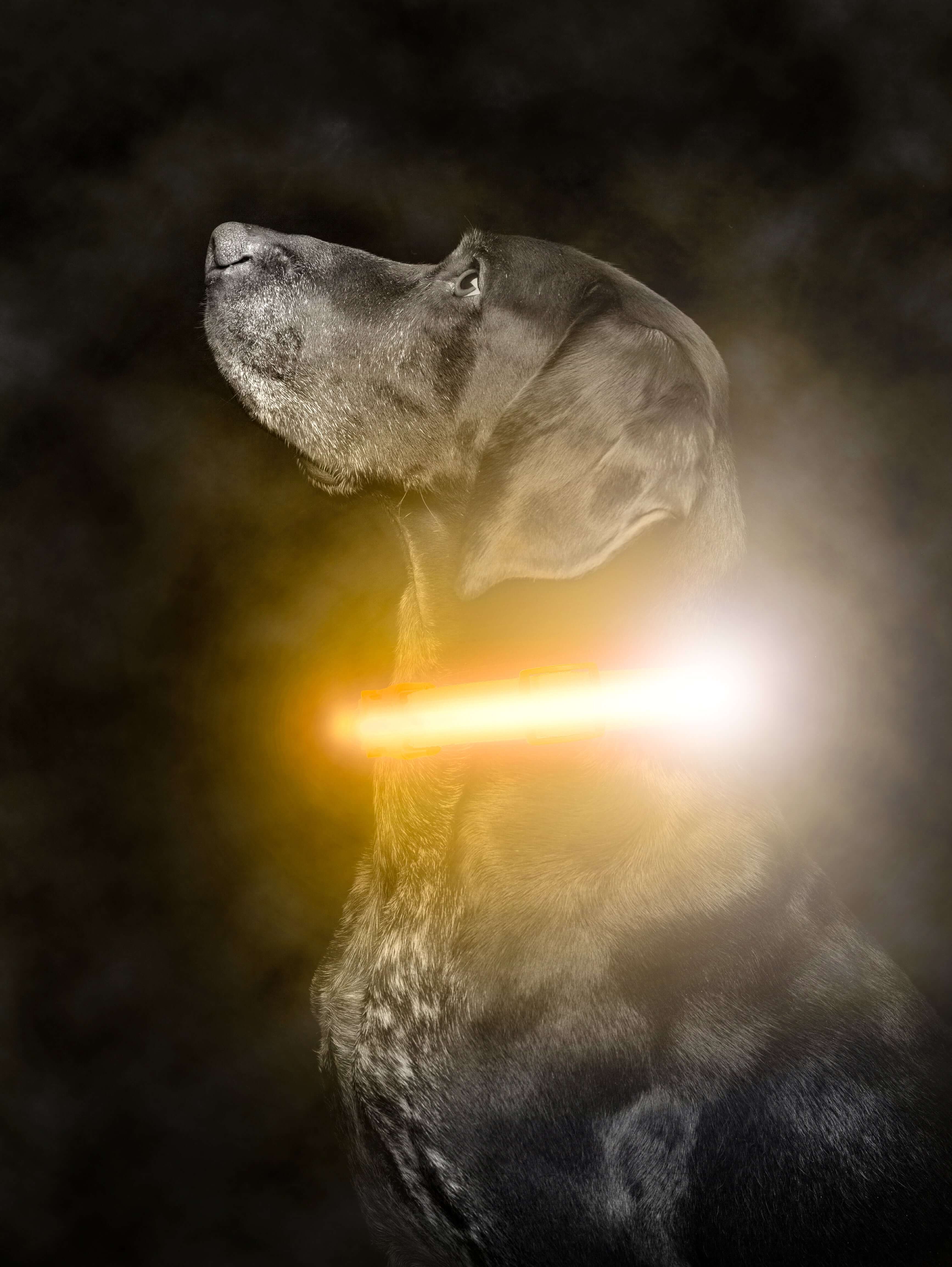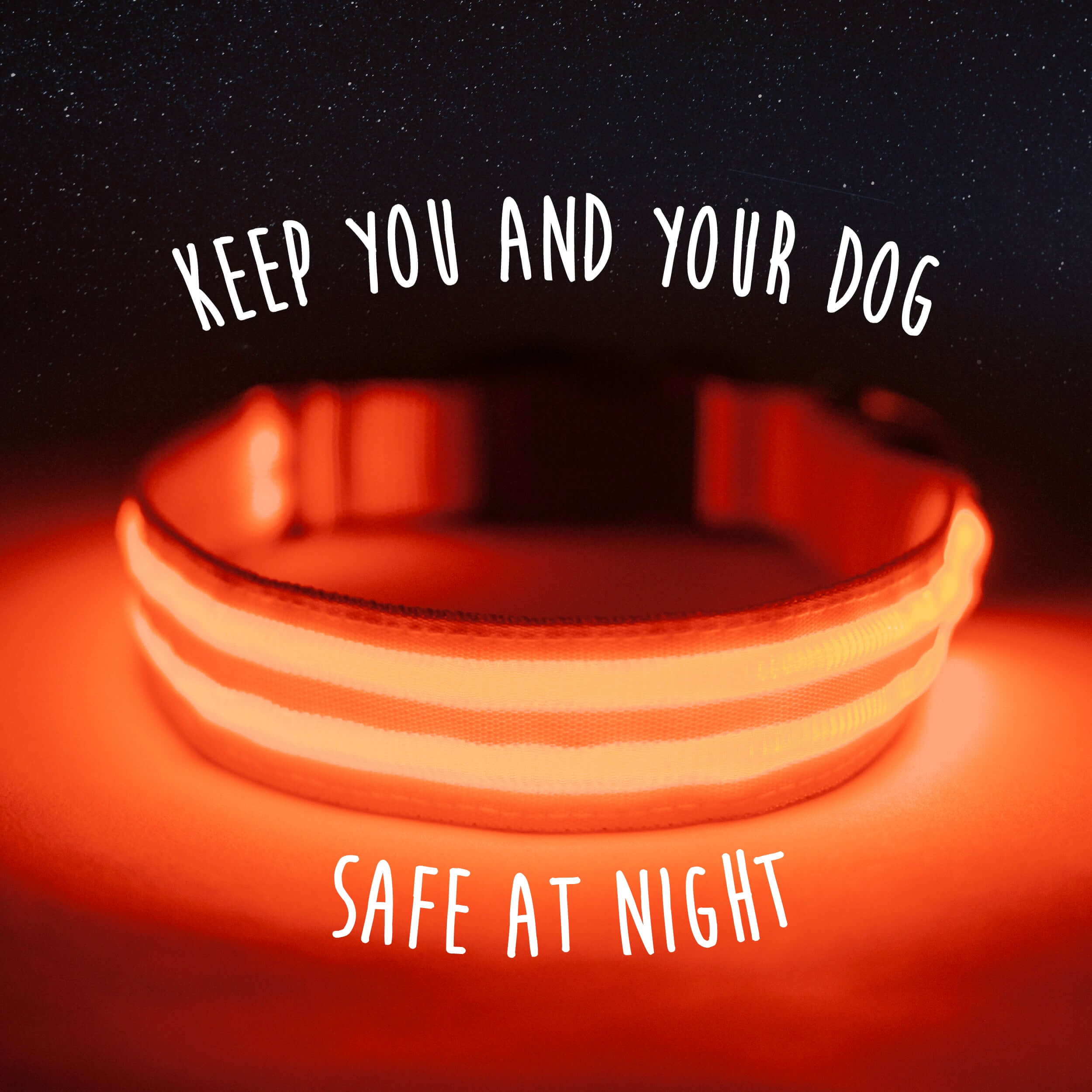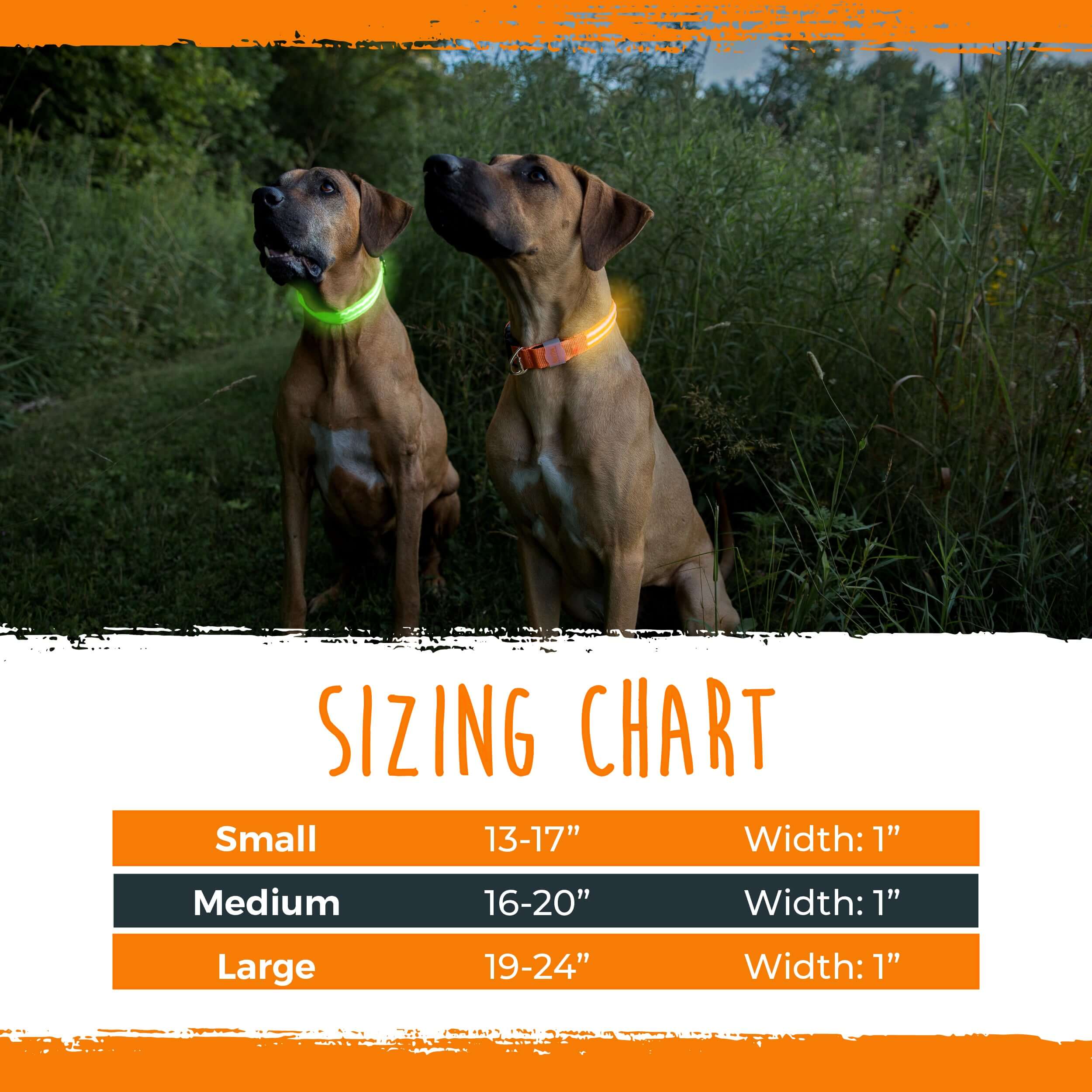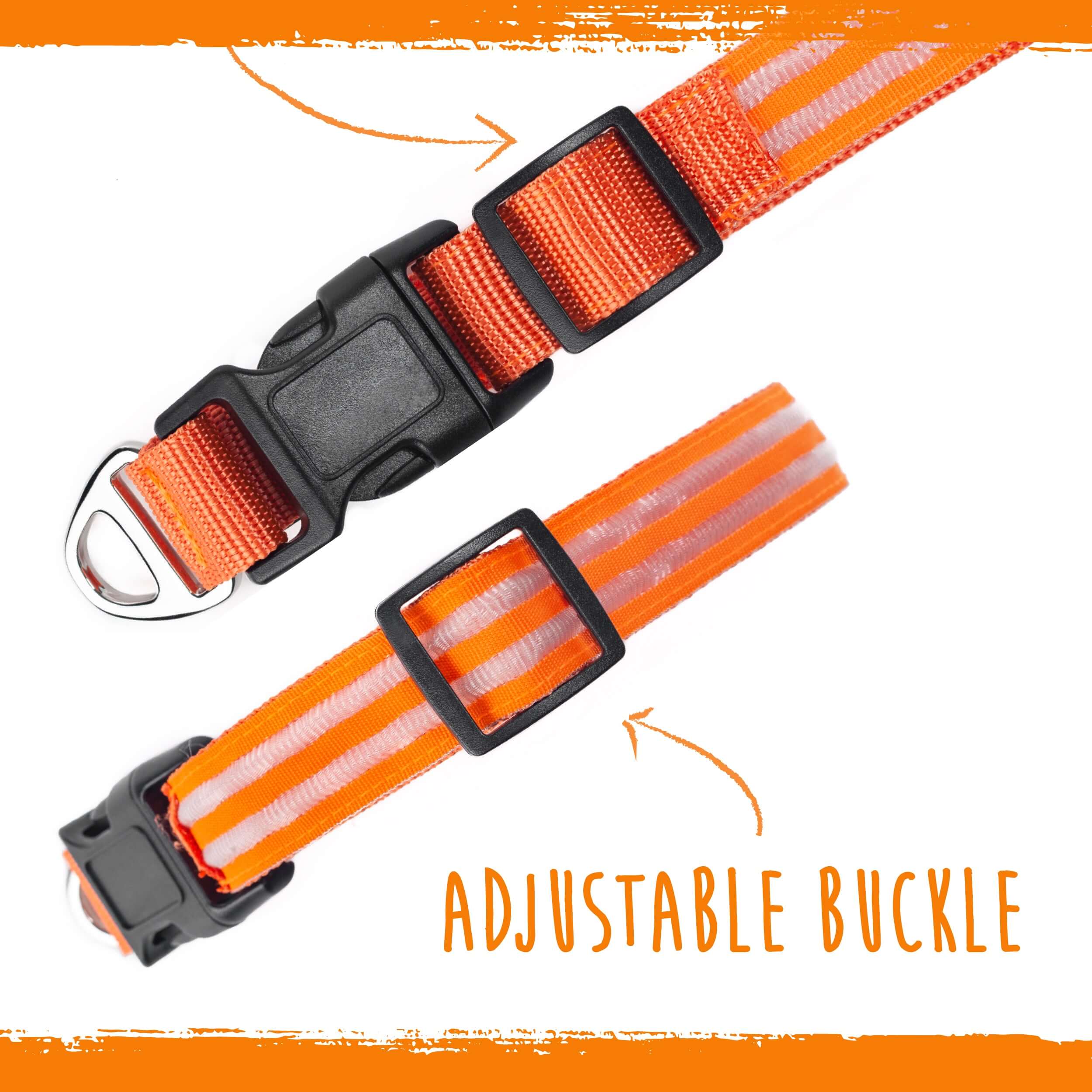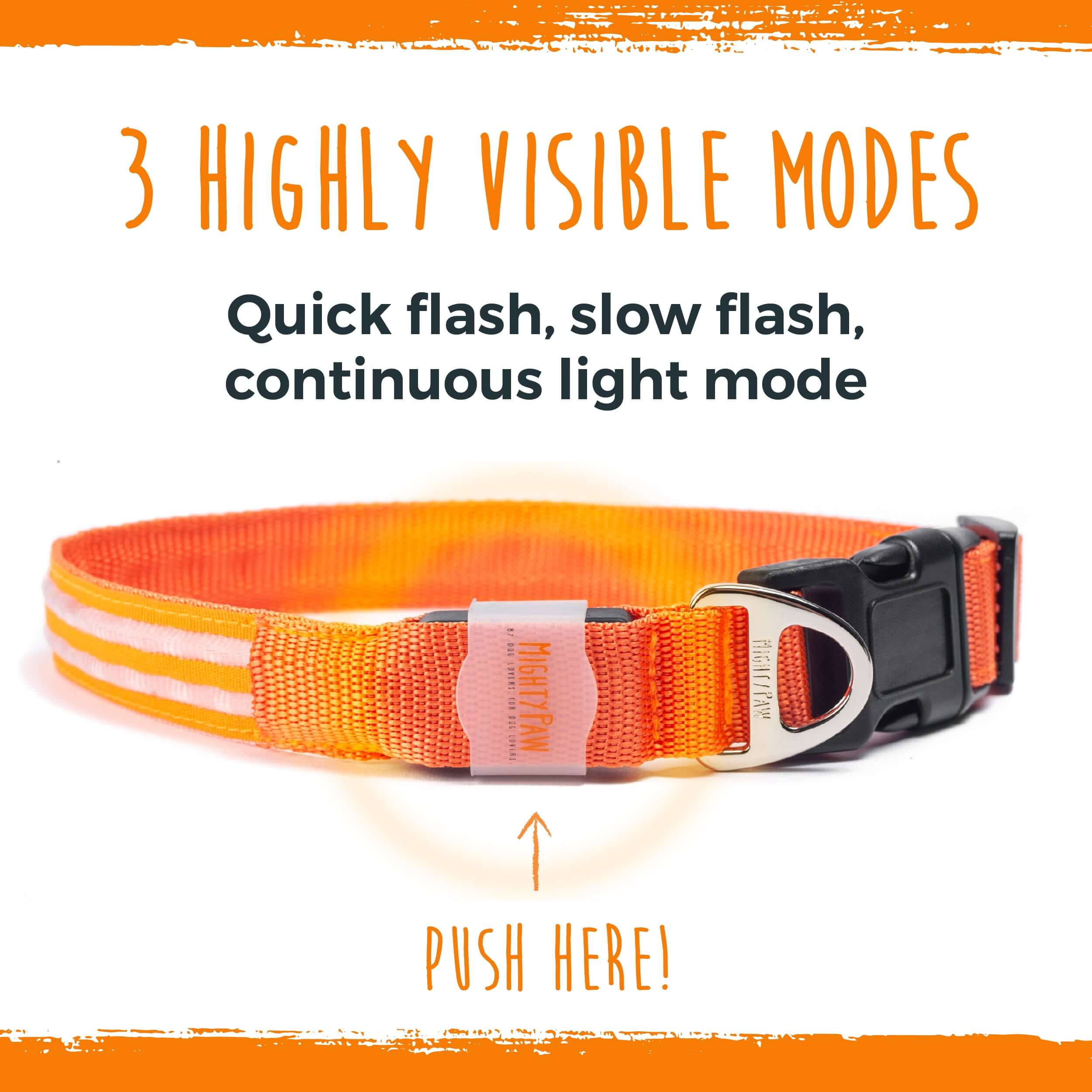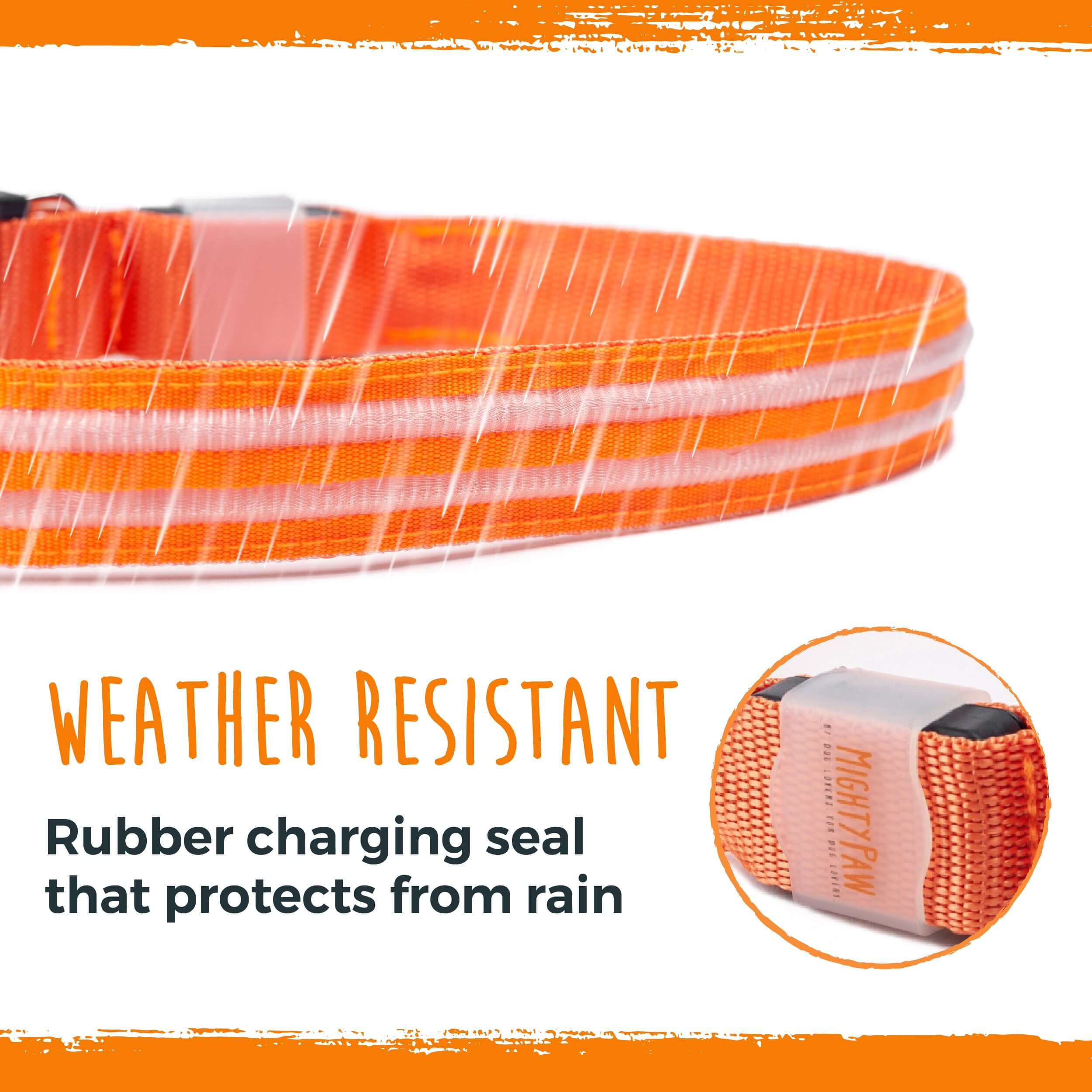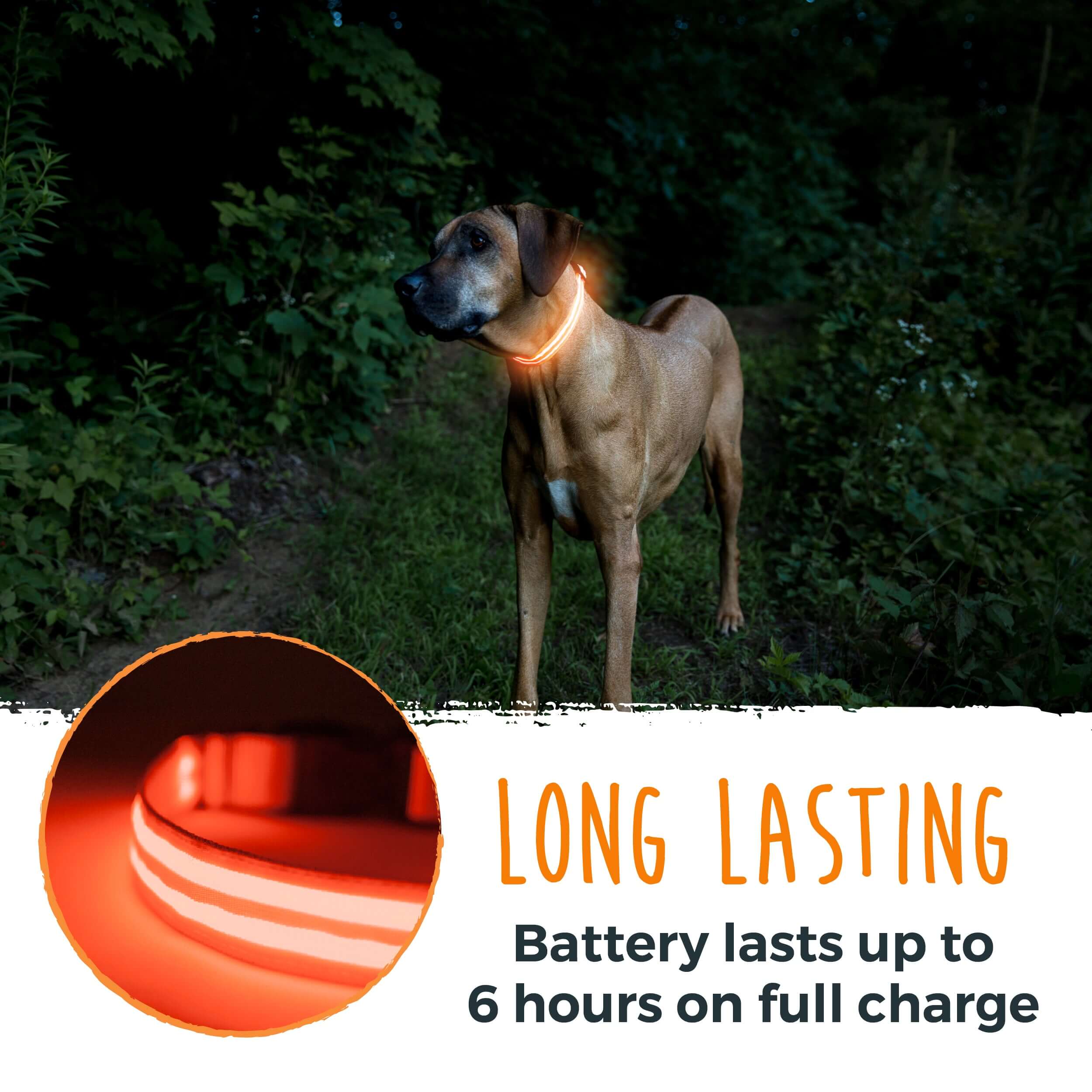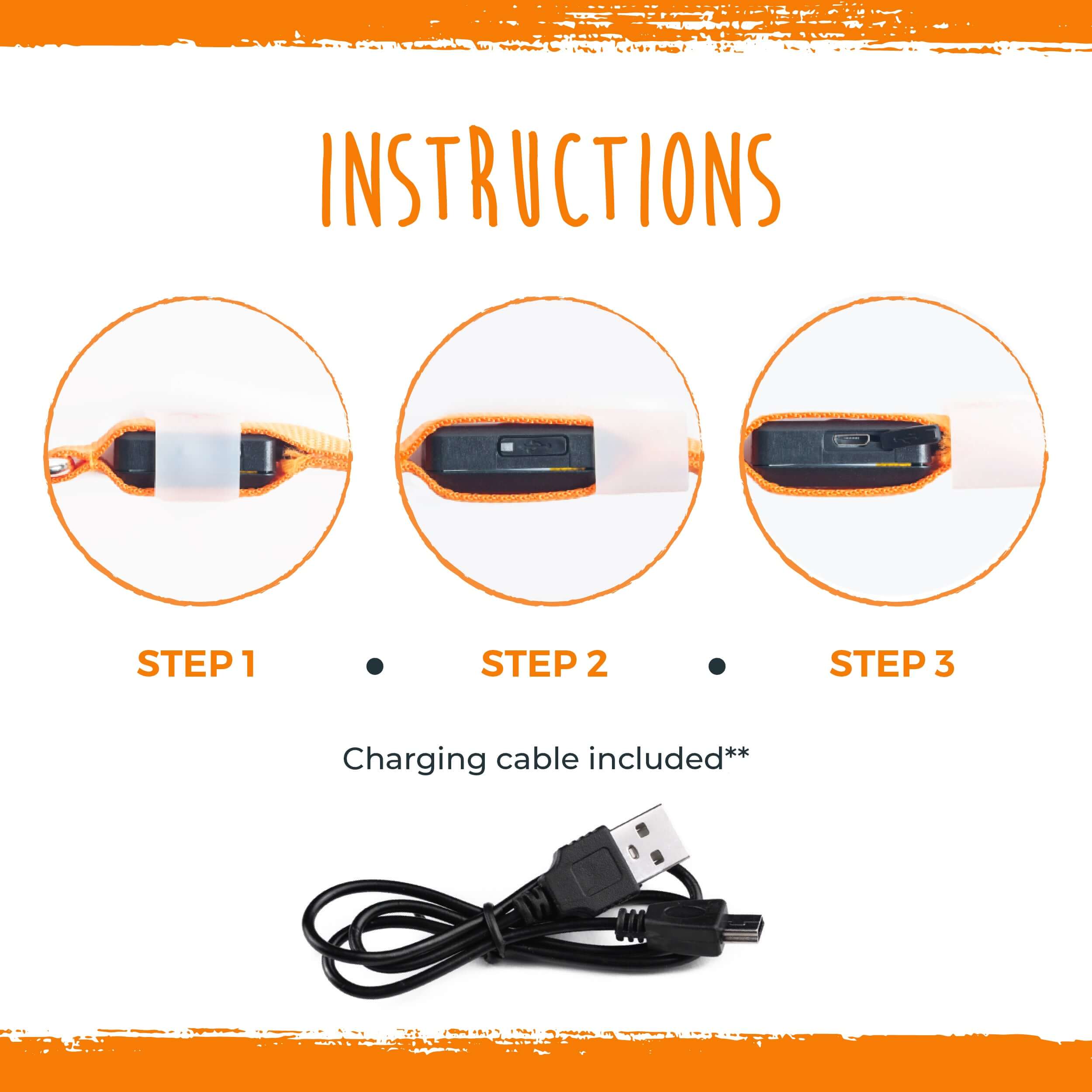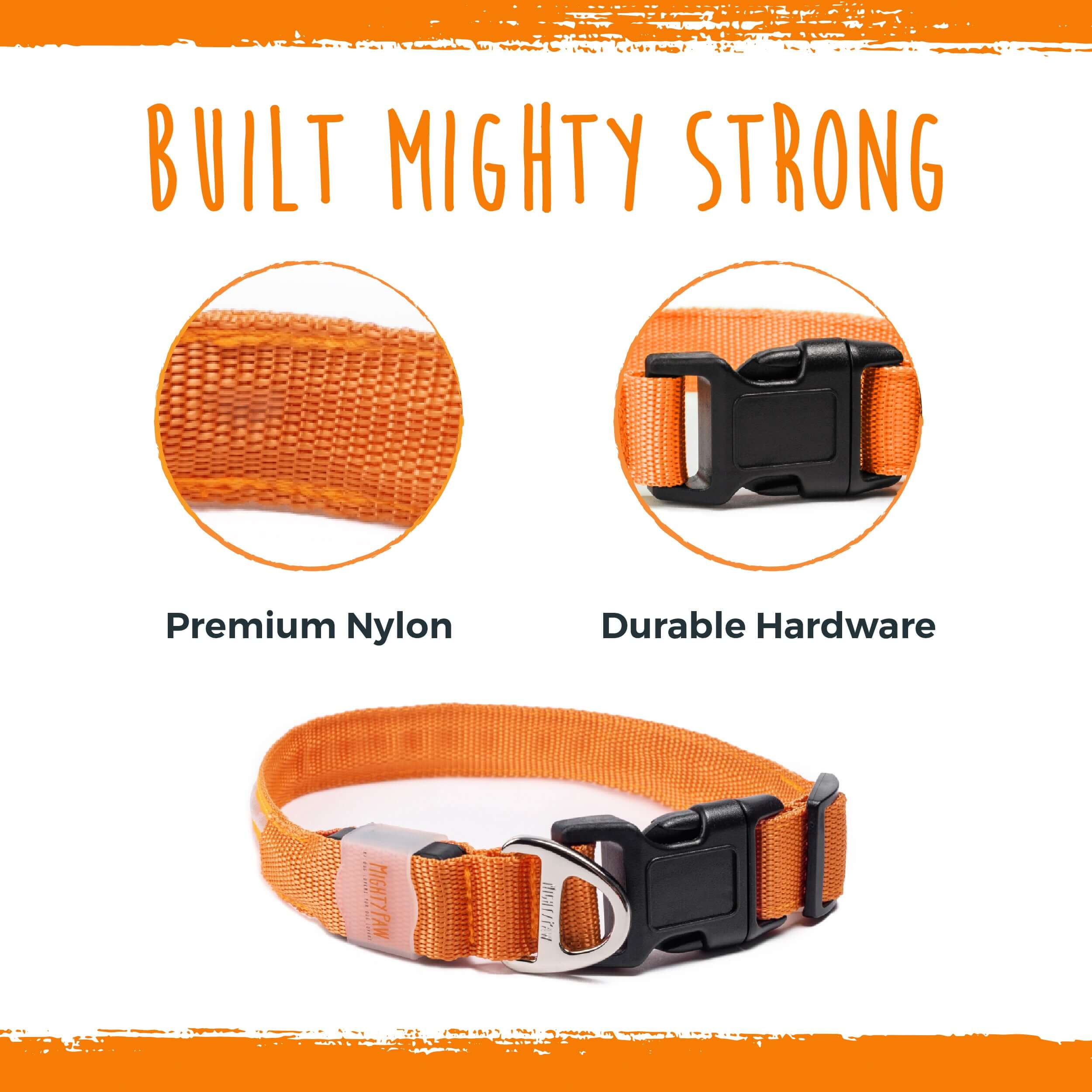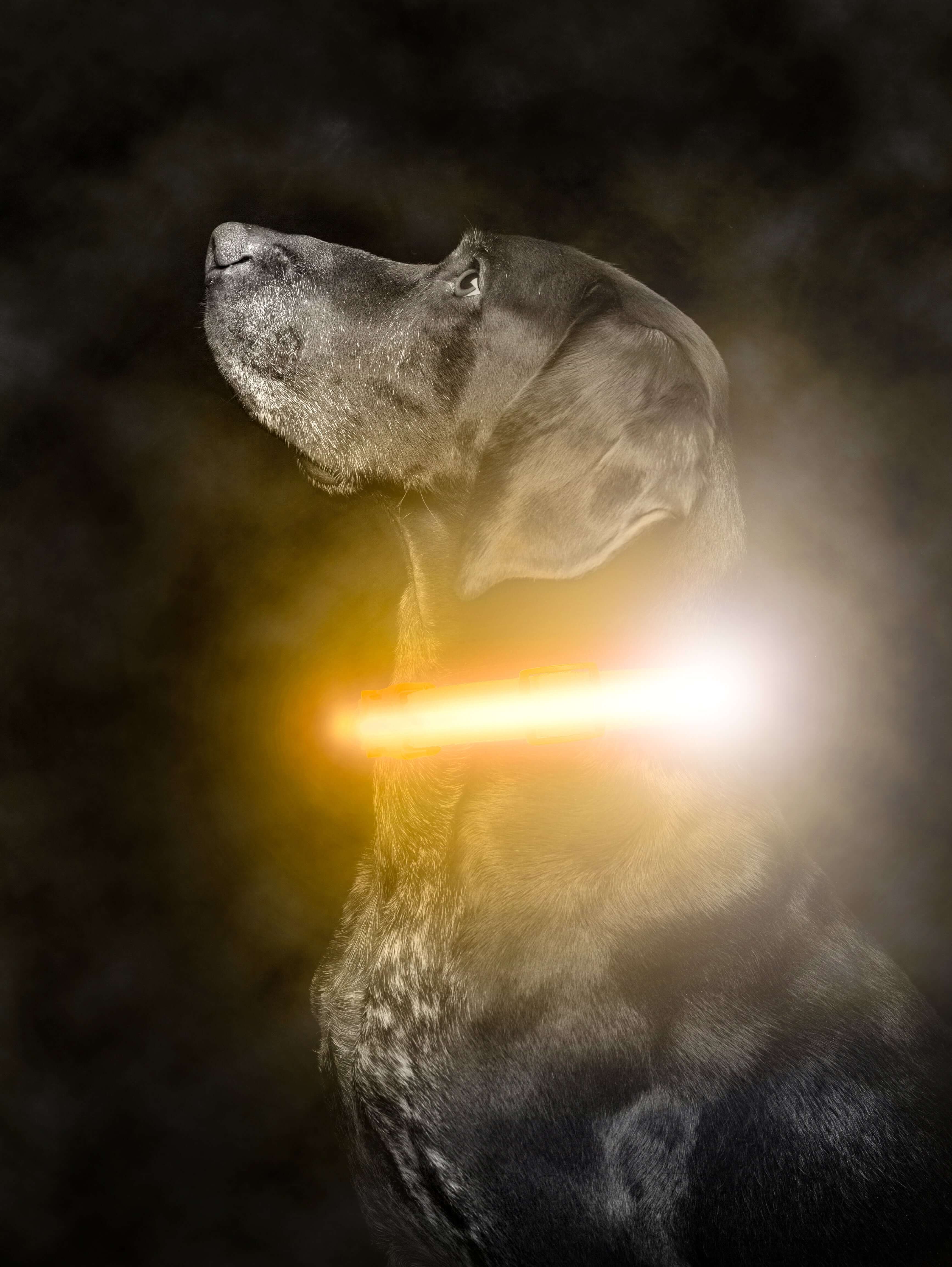 Rechargeable LED Dog Collar
Mighty Paw: By Dog Lovers. For Dog Lovers.
Headquartered in Rochester, NY - we're right here in the USA where we design and test all our gear. Our mission is to build high-quality dog products that enable endless adventures for you and your four-legged family. Whether it's related to nature, training, or travel – we will help build a deeper connection between you and your dog!
Mighty Paw Safety LED Dog Collar
Mighty Paw's Safety LED Dog Collar is available in orange and green and provides ultimate visibility in low or no light conditions. It's available in 3 sizes for your small, medium and large pups and features two light strips for maximum brightness.
You can easily alternate between 3 highly visible light modes: Quick Flash, Slow Flash and Continuous Light Mode.
Of course we designed our rechargeable LED dog collar with premium nylon and durable hardware for long lasting use! Additionally, it's weather resistant and features a rubber charging seal that protects from rain. That means you can use it for walks and playtime in all weather conditions and climates.
Last but not least, you can easily charge our LED dog collar using a mini usb cable, which is included. The battery lasts 6 hours on a full charge and takes about 2 hours to charge.
3 Highly visible light modes
2 Light Strips
Maximum Brightness in Low Light Conditions
Keeps You and Your Dog Safe at Night
Premium Nylon
Durable Hardware
Long Lasting
Rubber Charging Seal
Weather Resistant Design
Great for All Climates
Rechargeable
Battery Lasts 6 Hours
Includes Mini-USB Charging Cable
3 Sizes: Small, Medium and Large
Good for Small, Medium and Large Dogs
Available in Orange and Green
Small: 13-17"
Medium: 16-20"
Large: 19-24"
Click 'add to cart' to keep you and your pup safe at night… your pup will thank you!