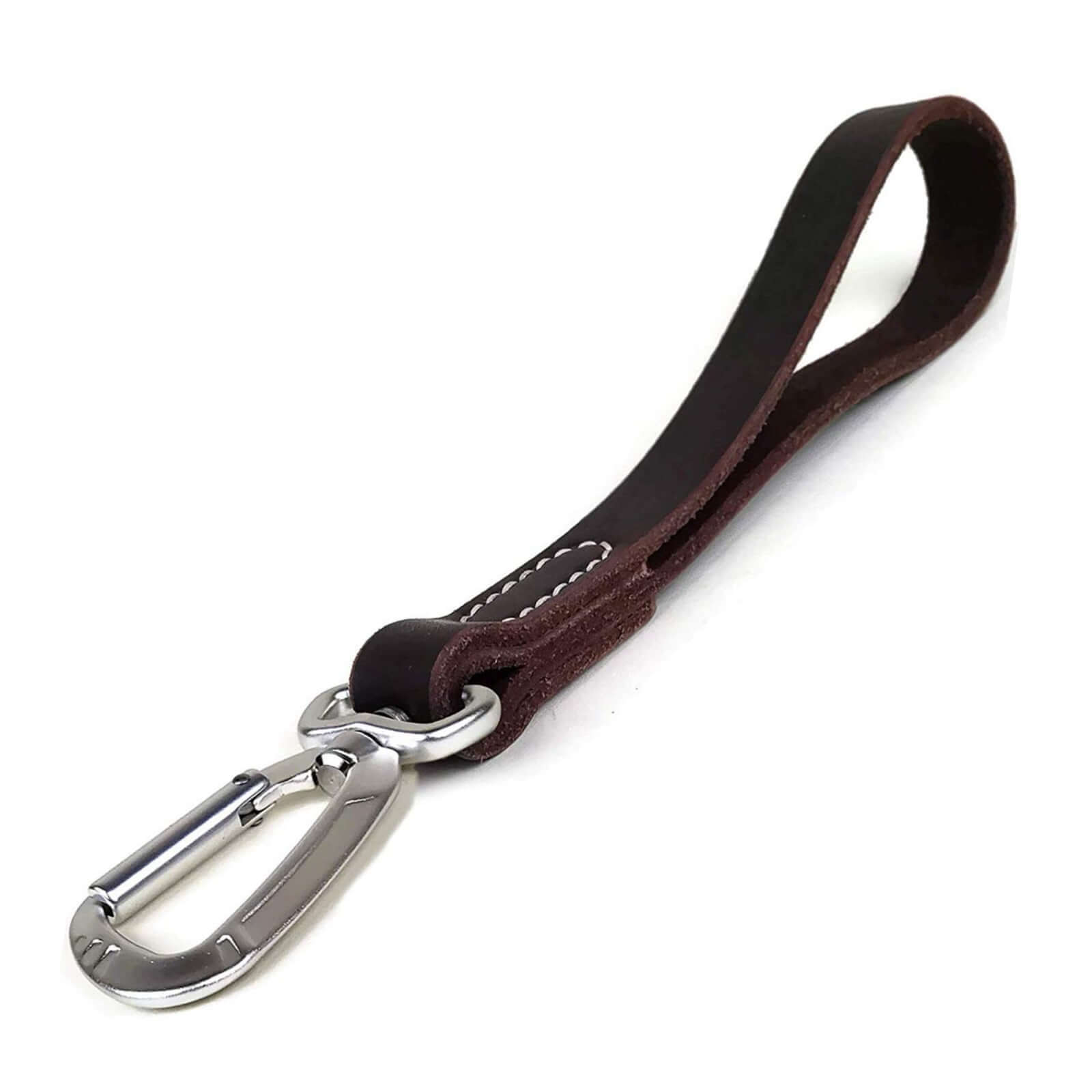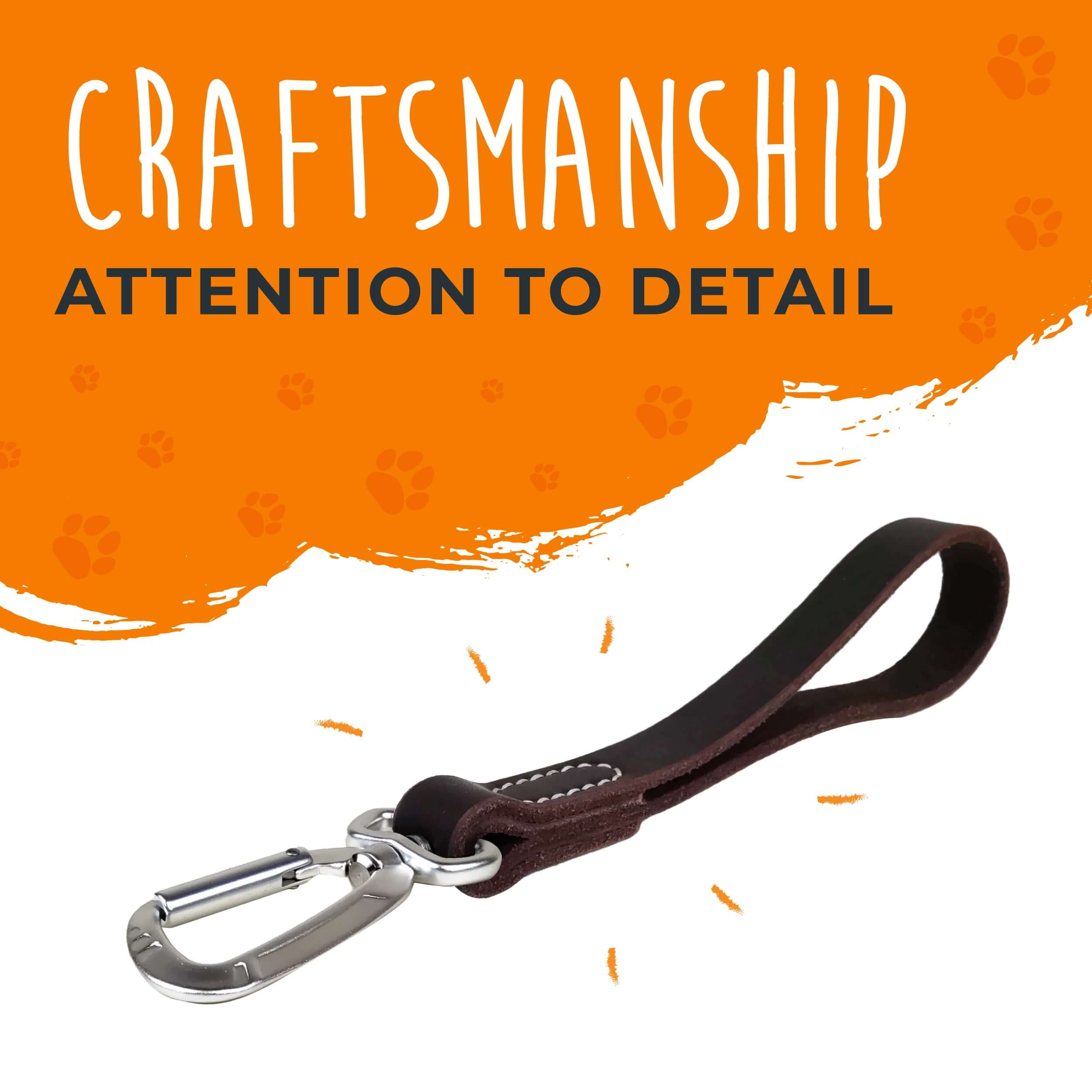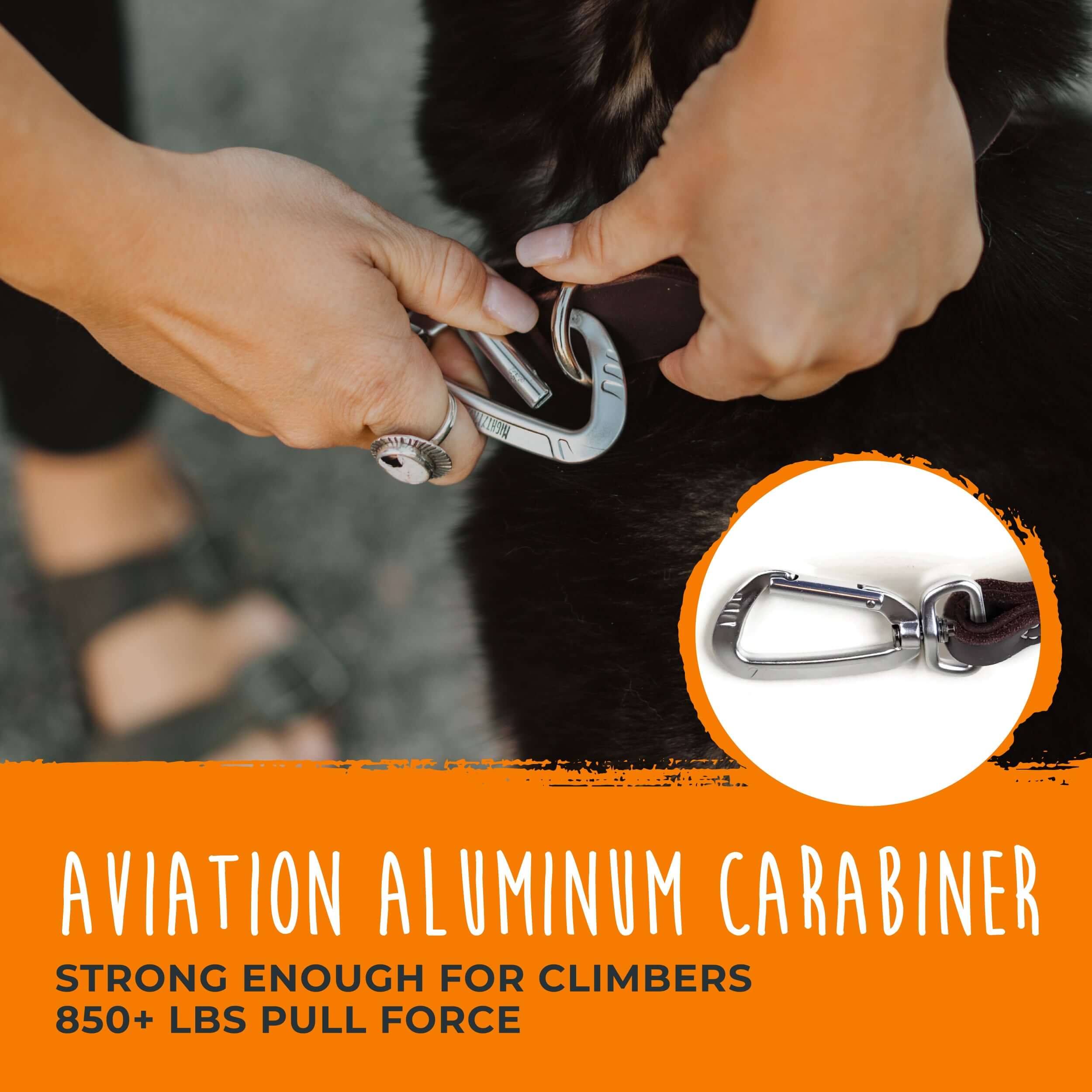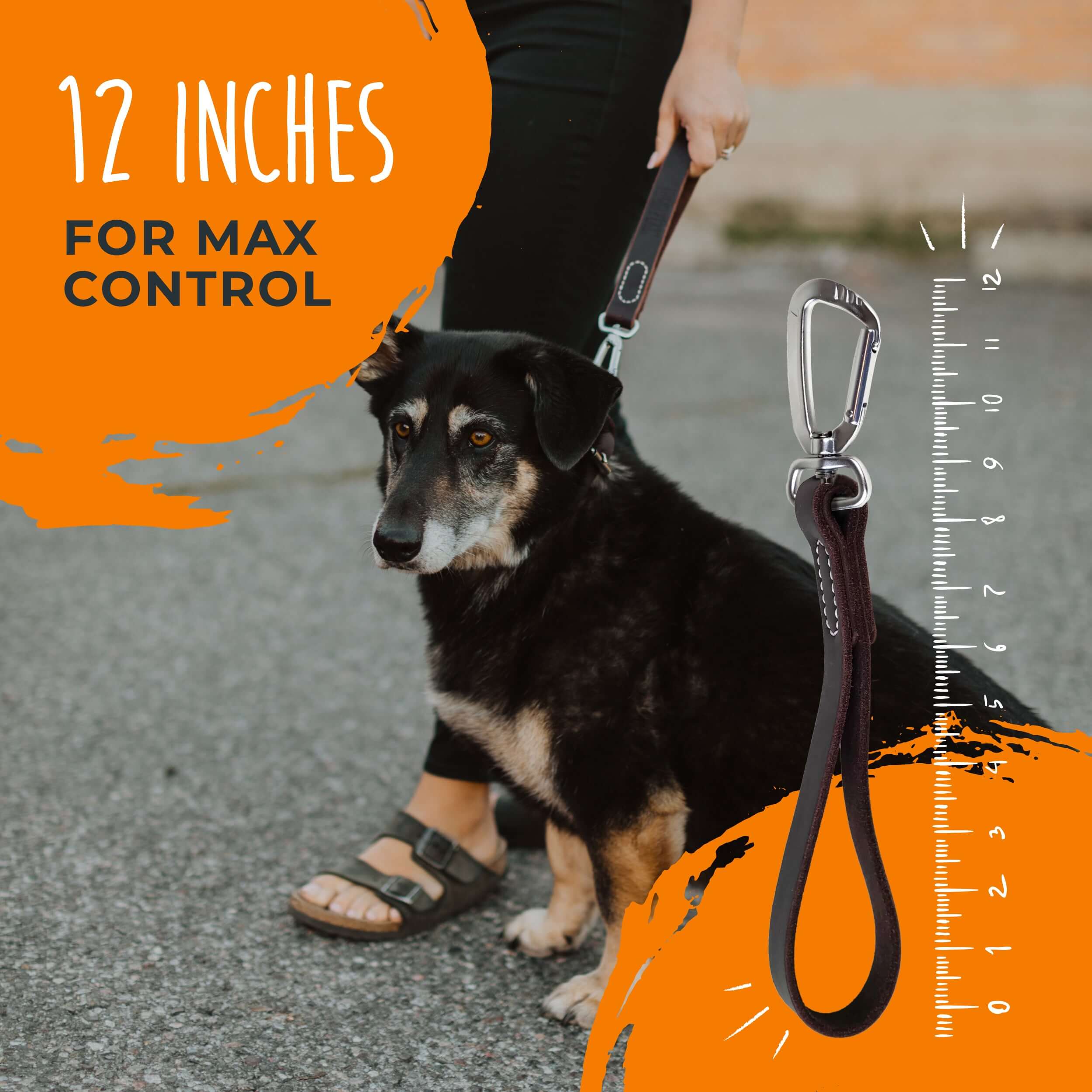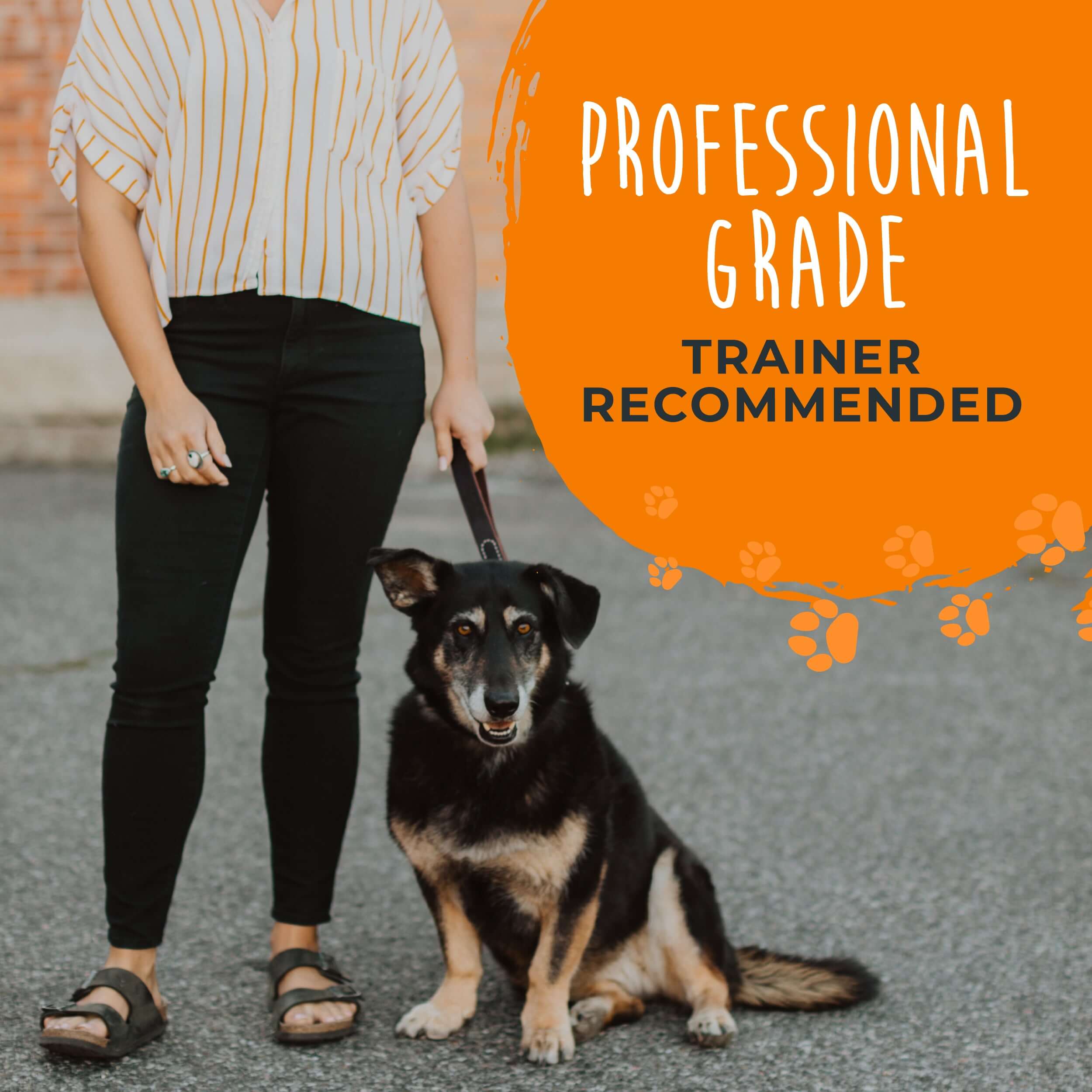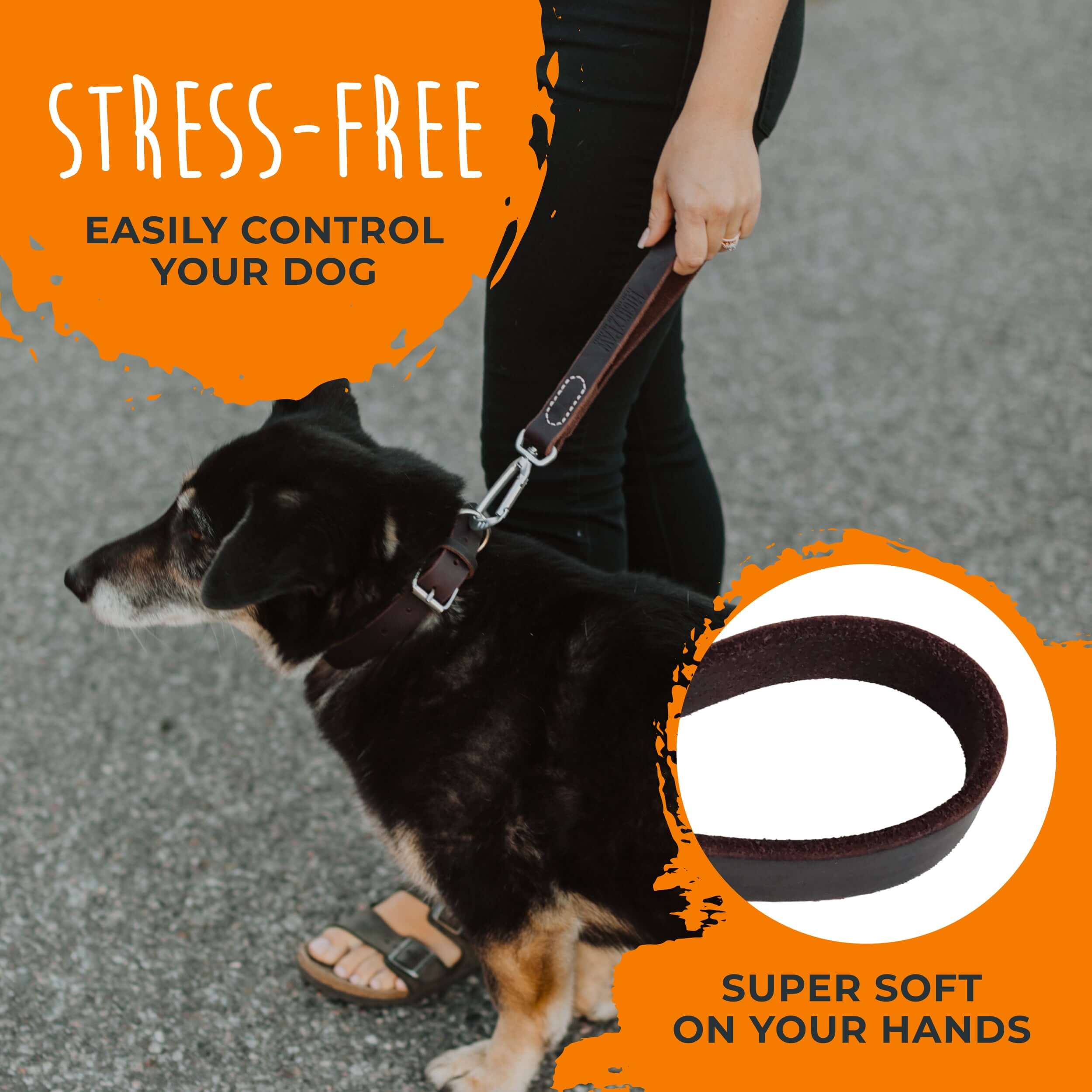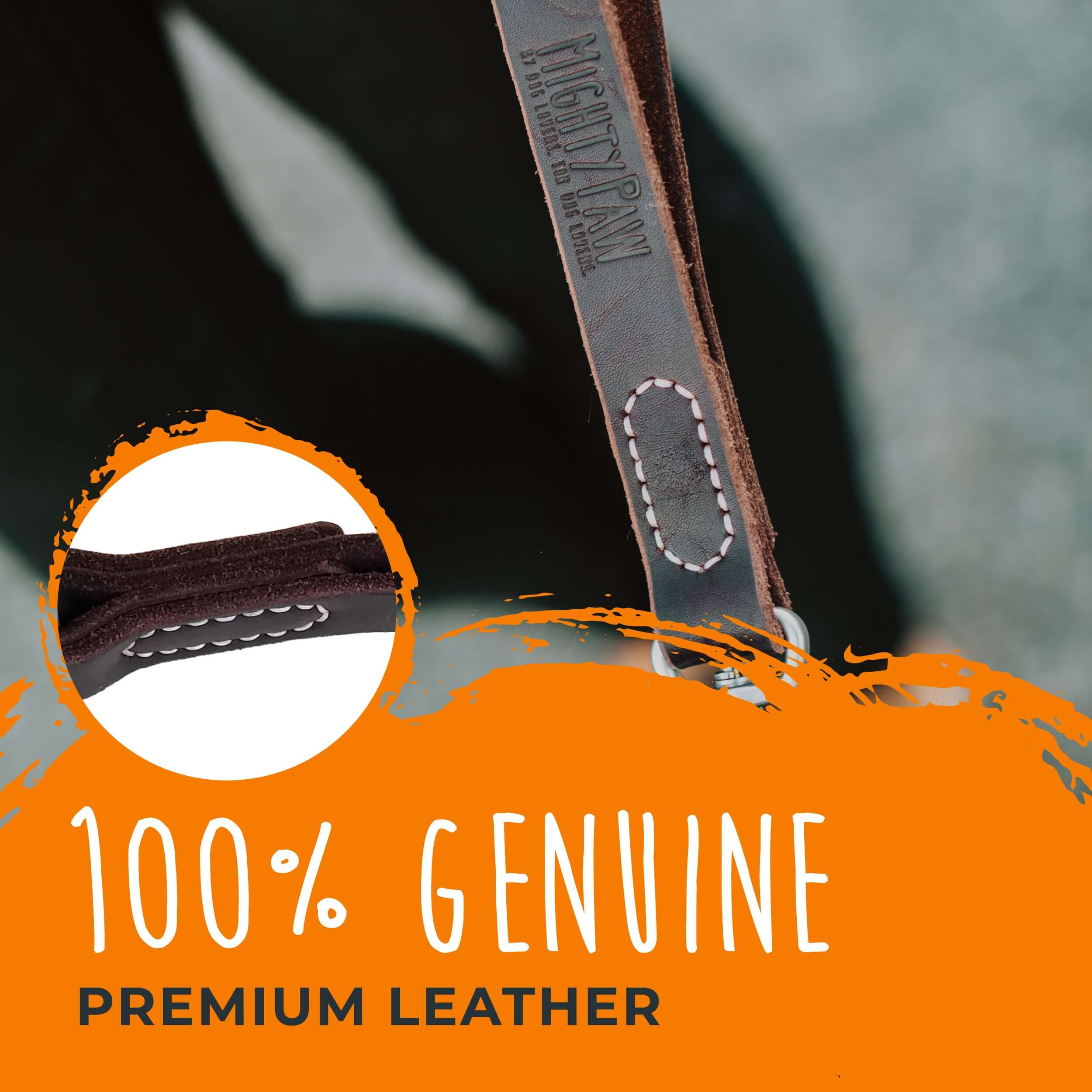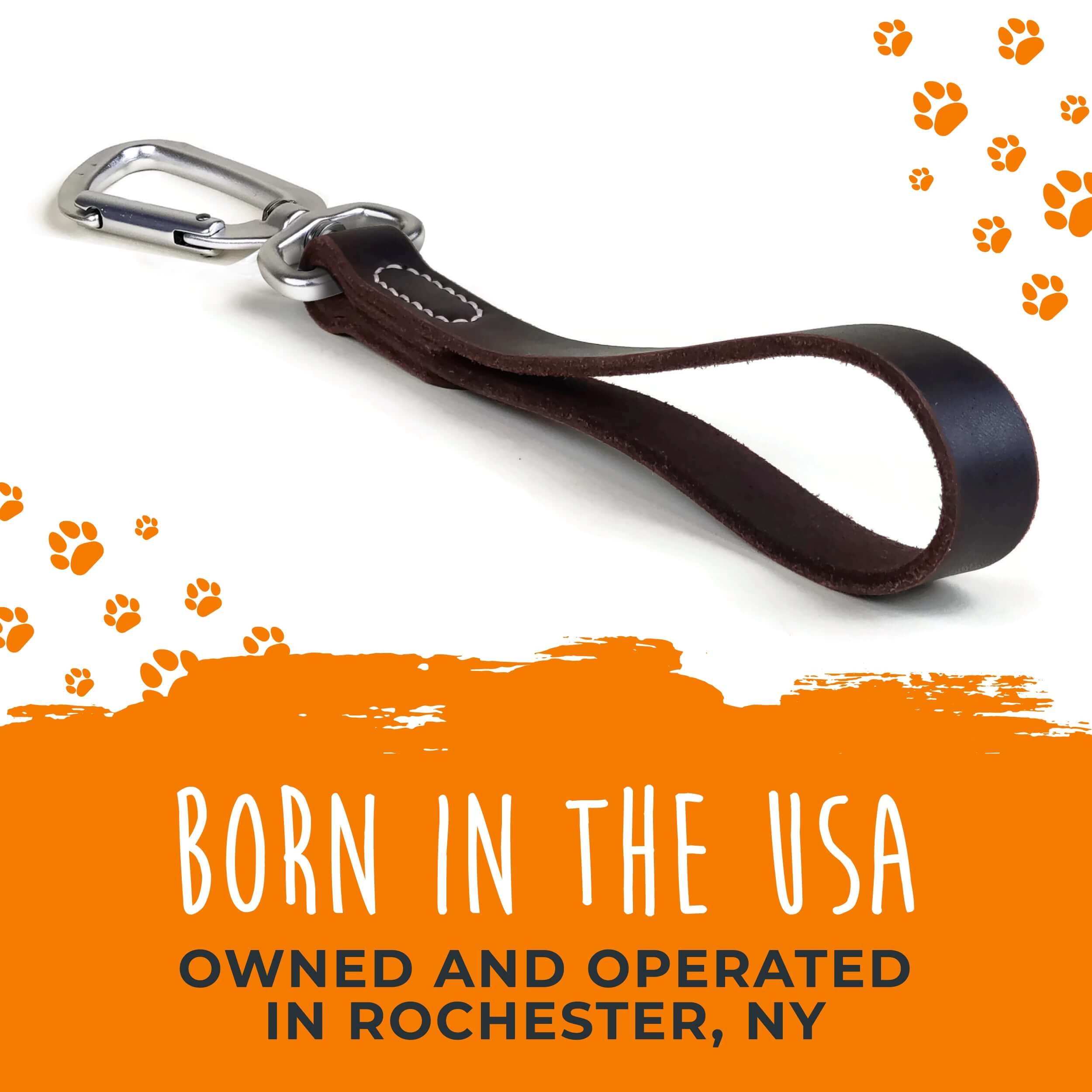 Leather Leash Tab - Short Dog Leash
SHORT LEATHER DOG LEASH
STRONG DOG APPROVED - Features an aviation aluminum carabiner clip (the same clip rock climbers use). Holds 850+ lbs of max force tension to resist even the toughest pullers.

COMFORTABLE CONTROL – Made with 100% genuine leather. The 7/8" leash will be easy to grip and comfortable on your hand.

THE LAST LEASH YOU'LL EVER NEED – Will last year after year. Made with premium materials and detailed craftsmanship.

DOG TRAINER APPROVED – Great for on and off leash training, vet visits, high traffic events, and service/military dogs.

BORN IN THE USA – Mighty Paw is family-owned and operated out of Rochester, NY. All of gear is backed by a 90-day satisfaction guarantee.

Size

Colors
Leash: Brown (leather)
Carabiner Clip: Silver
Features
100% genuine leather
Aviation aluminum carabiner clip holds up to 850 lbs at max force tension and allows for quick-spring release when necessary
Detailed craftsmanship with strong rivets and thick stitching
Why use a training tab leash?
LEASH TRAINING: Keeps your dog in the perfect "heel" position.
OFF LEASH TRAINING: Makes the transition to off leash easier, as the weight of the tab makes your pup think he's still on a leash.
VET VISITS: Gives you more control when navigating through a high distraction environment like the vet's office.
SAFETY: Keeps your dog right by your side at street crossings or high-traffic events.
SERVICE: Provides the perfect length for service dog handlers.