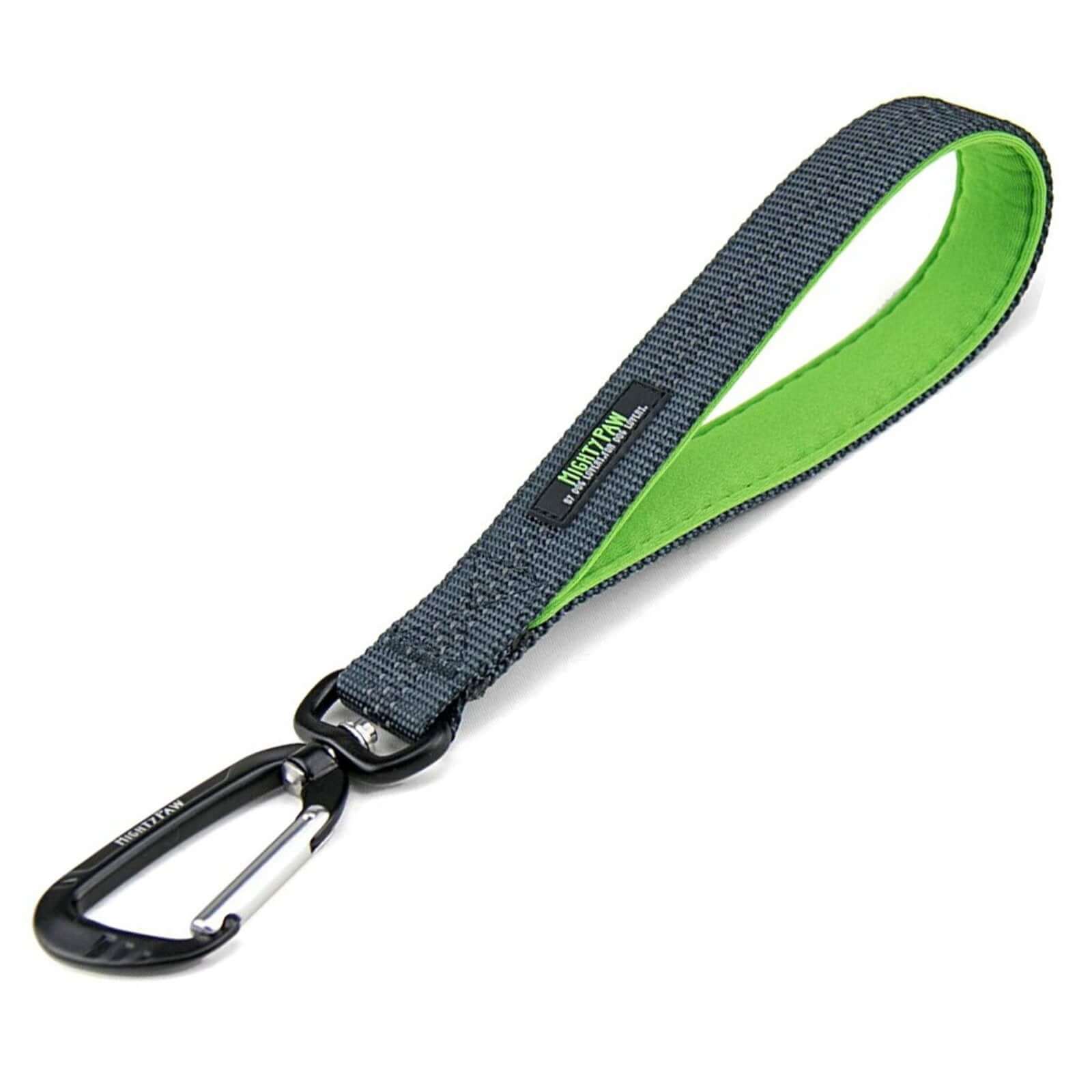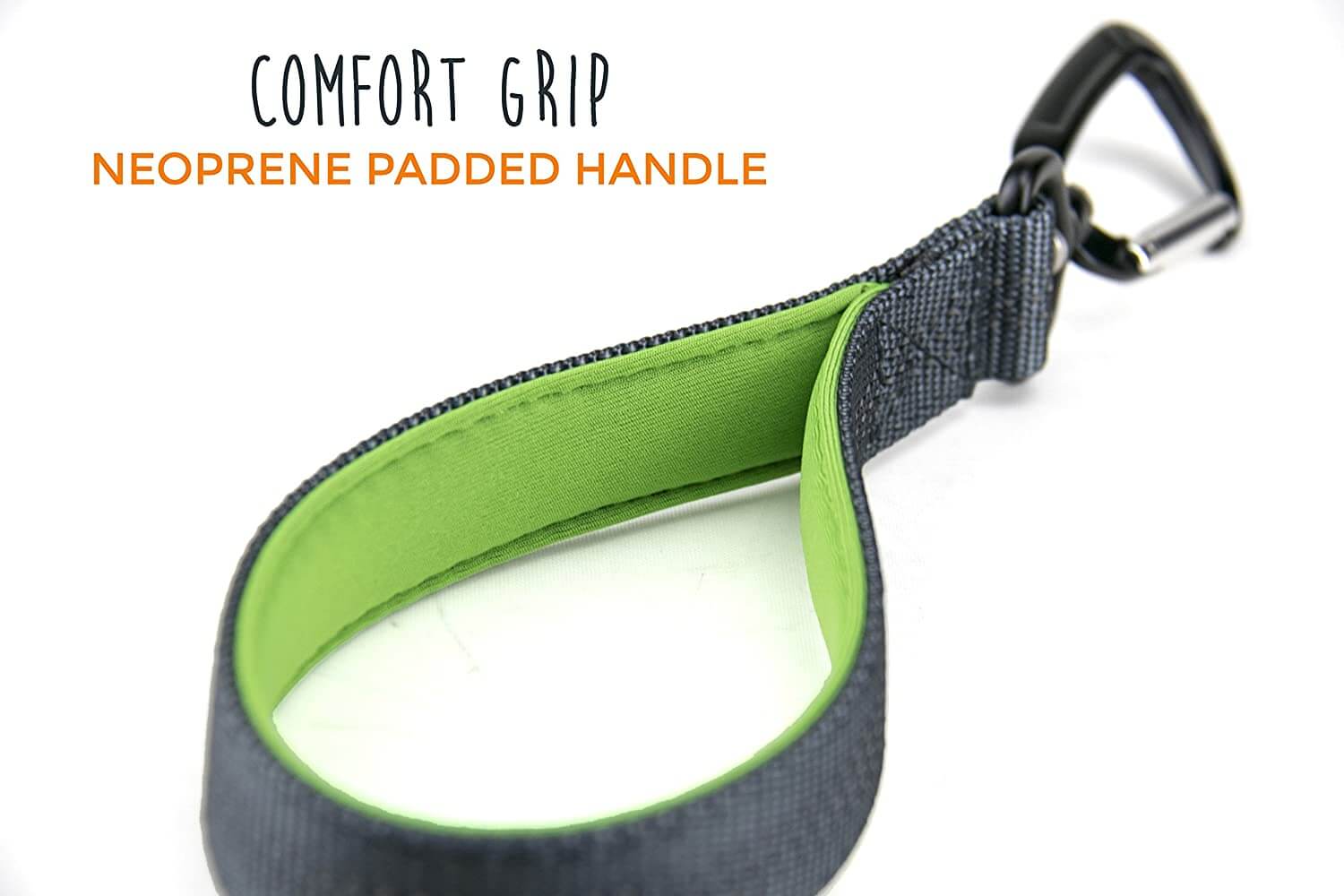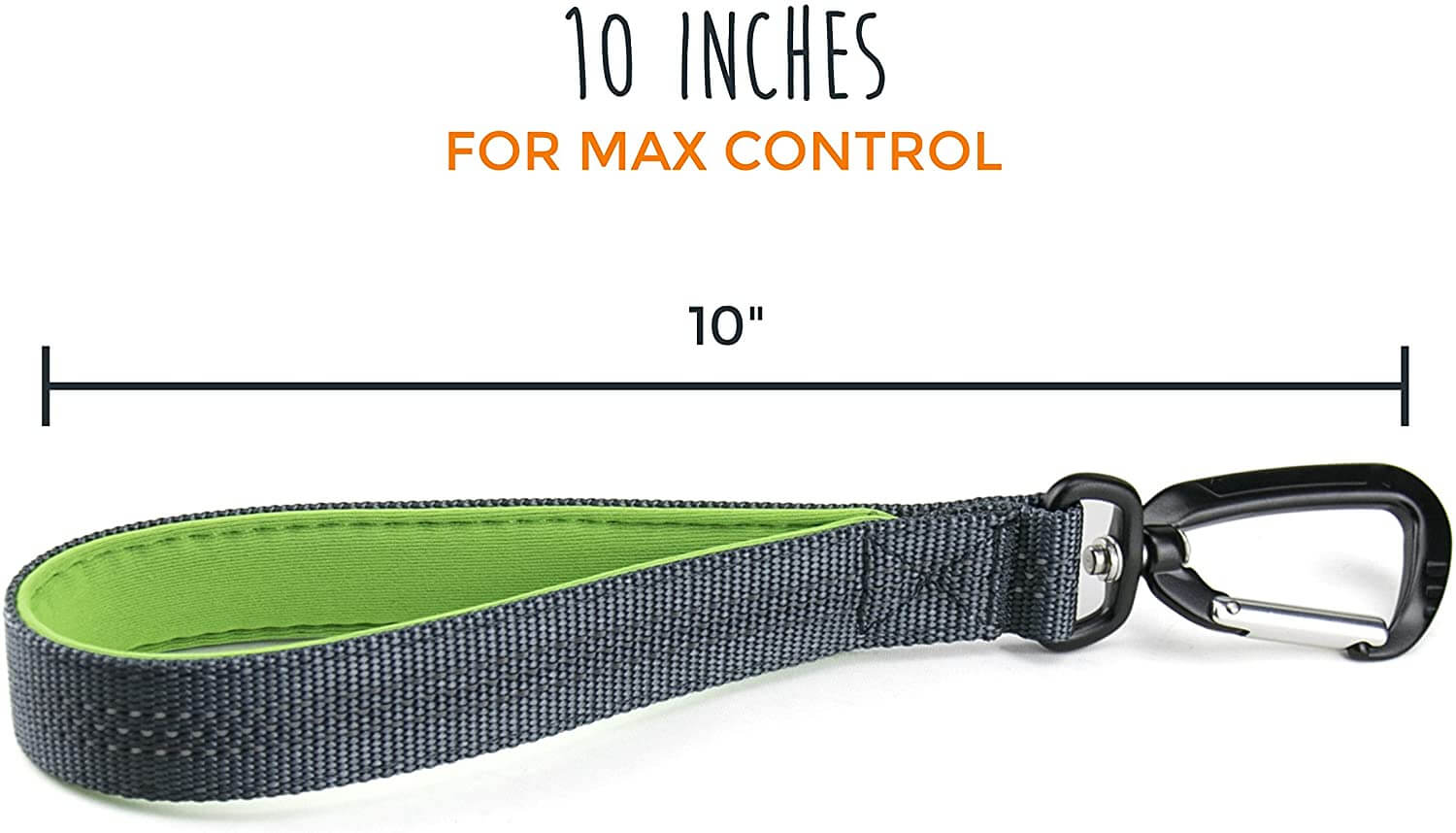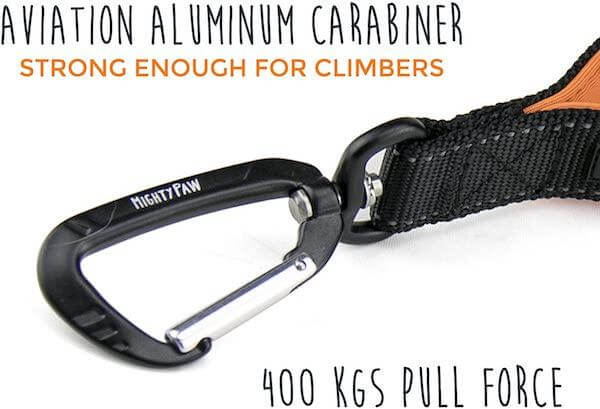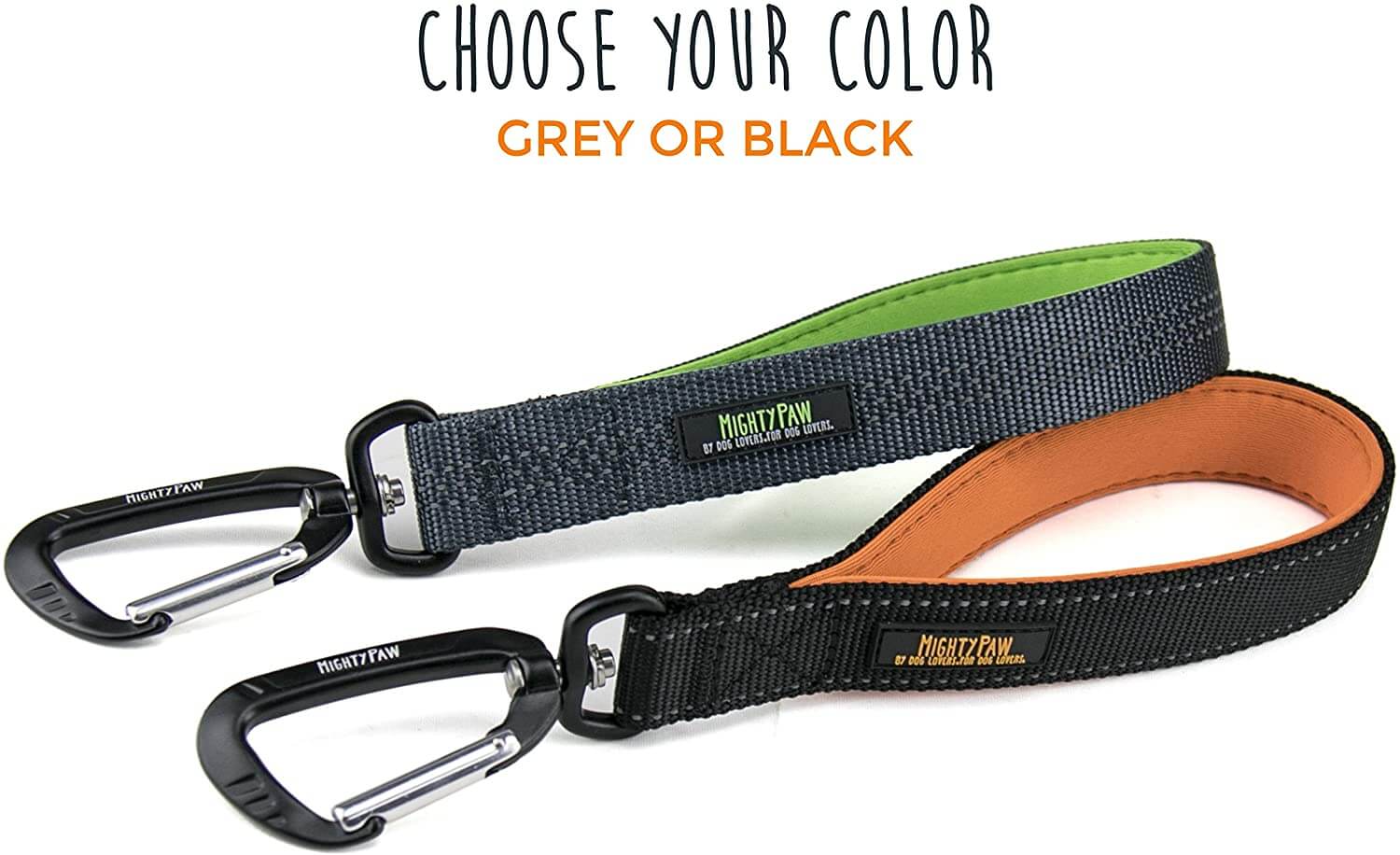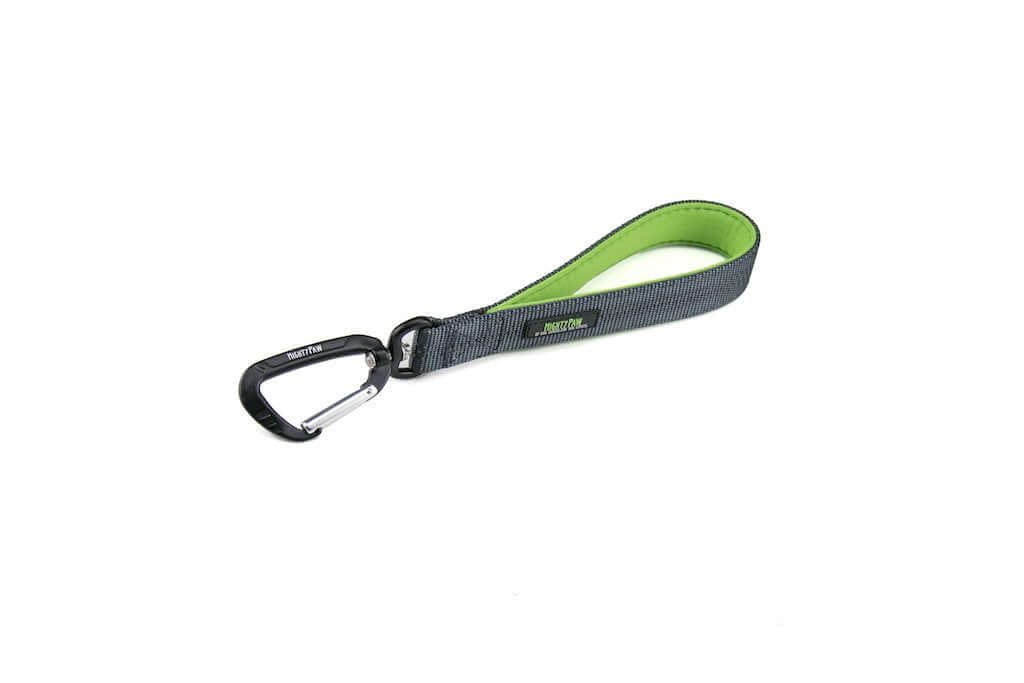 Leash Tab - Short Dog Leash
Mighty Paw Training Tab, 10" Short Dog Leash, Padded Handle, Strong Traffic Pet Lead with Carabiner Clip, Perfect for Large or Medium Dogs

MADE FOR COMFORT: Features a soft neoprene lined handle for extra padding. Provides comfort against large dogs and strong pullers.  

DURABLE: Leash made from premium nylon webbing and includes an aviation aluminum carabiner clip, the same kind of clip that rock climbers use and trust with their life!

WEATHER-RESISTANT: Weather-resistant materials to withstand the elements.

MIGHTY 90-DAY GUARANTEE: If this leash does not meet your needs for any reason, return it, and get every penny back, no questions asked.

BORN IN THE USA: Mighty Paw is family-owned and operated out of Rochester, NY.

Size:
Colors:
Grey with green padding
Black with orange padding
Why a training tab leash?
TRAINING: The short leash keeps your dog in the perfect heel position.
VET VISITS: More control when navigating through a high distraction environment like the Vet's office.
SAFETY: Keep your dog right by your side at street crossings
SERVICE: Perfect length for service dog handlers
TRANSITION TO OFF LEASH: For advanced training, the weight of the tab makes your dog think he's on a leash
Features:
Soft neoprene lined handle for added comfort
Weather-resistant material
Premium nylon and climbers carabiner clip provide strength needed for repeated, long-term use
Carabiner holds 400kgs (880lbs) of tension and allows for quick spring release
Reflective thread along the entire length of the leash provides added safety at night
90-DAY MONEY BACK GUARANTEE! Return your product to us within 90 days and get 100% of your money back.