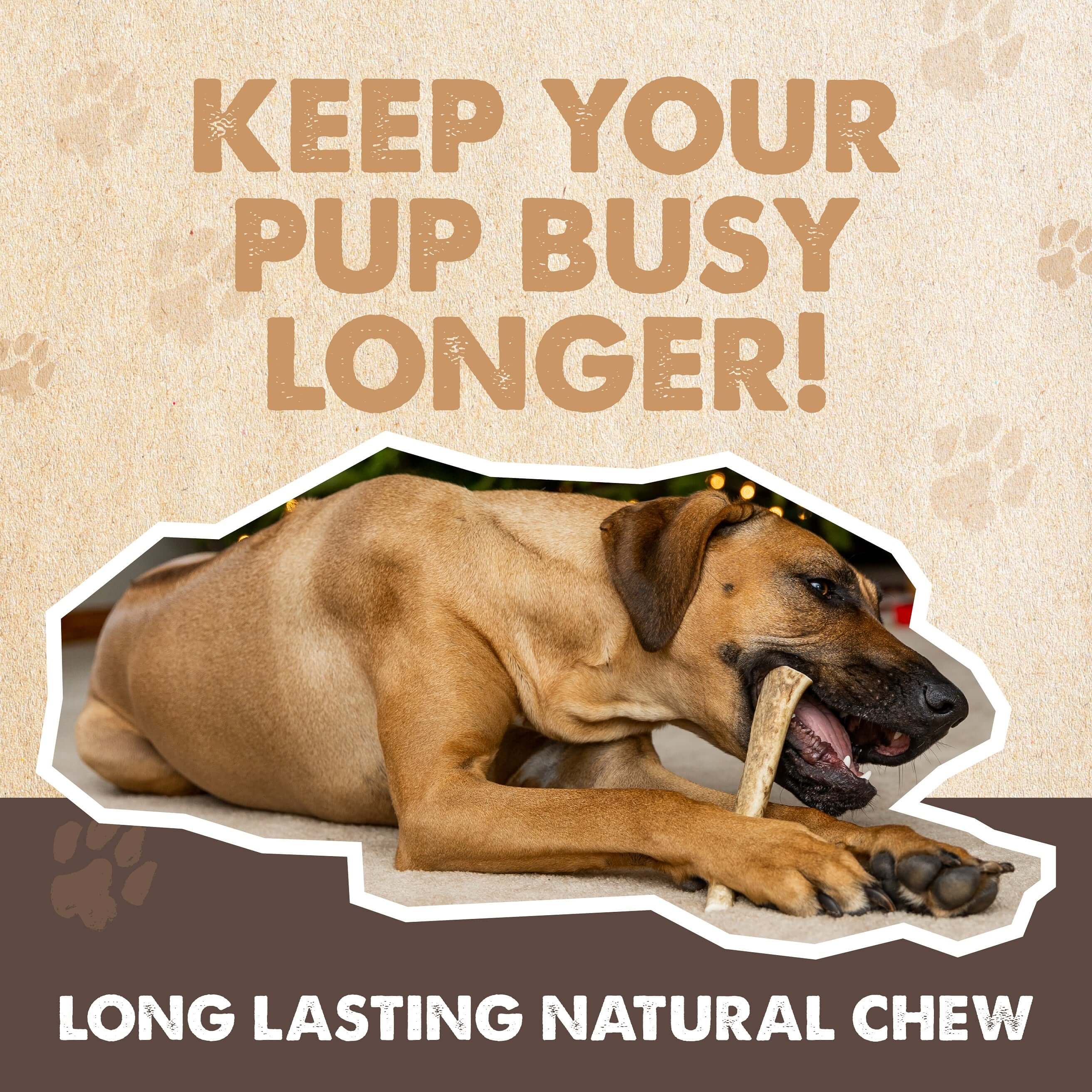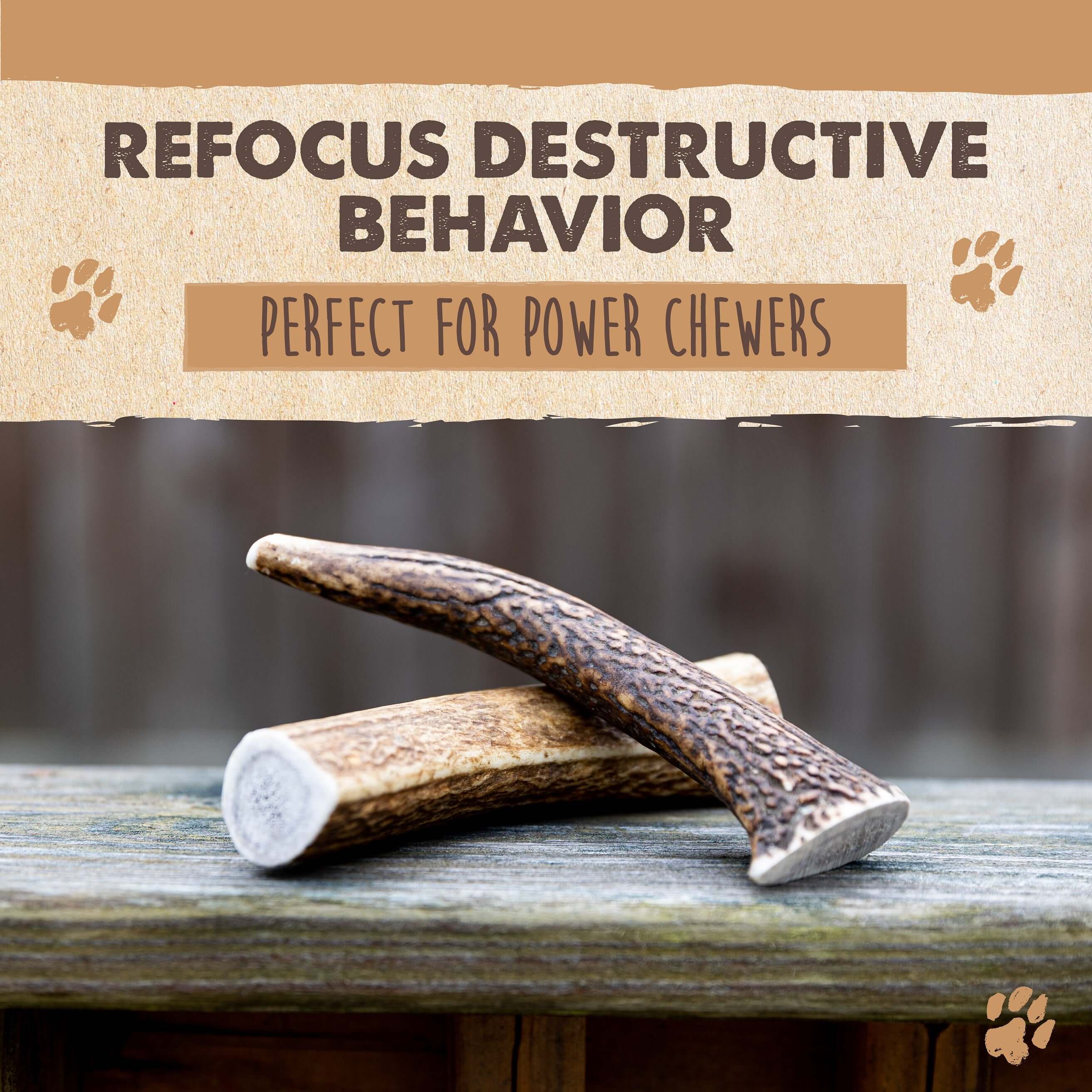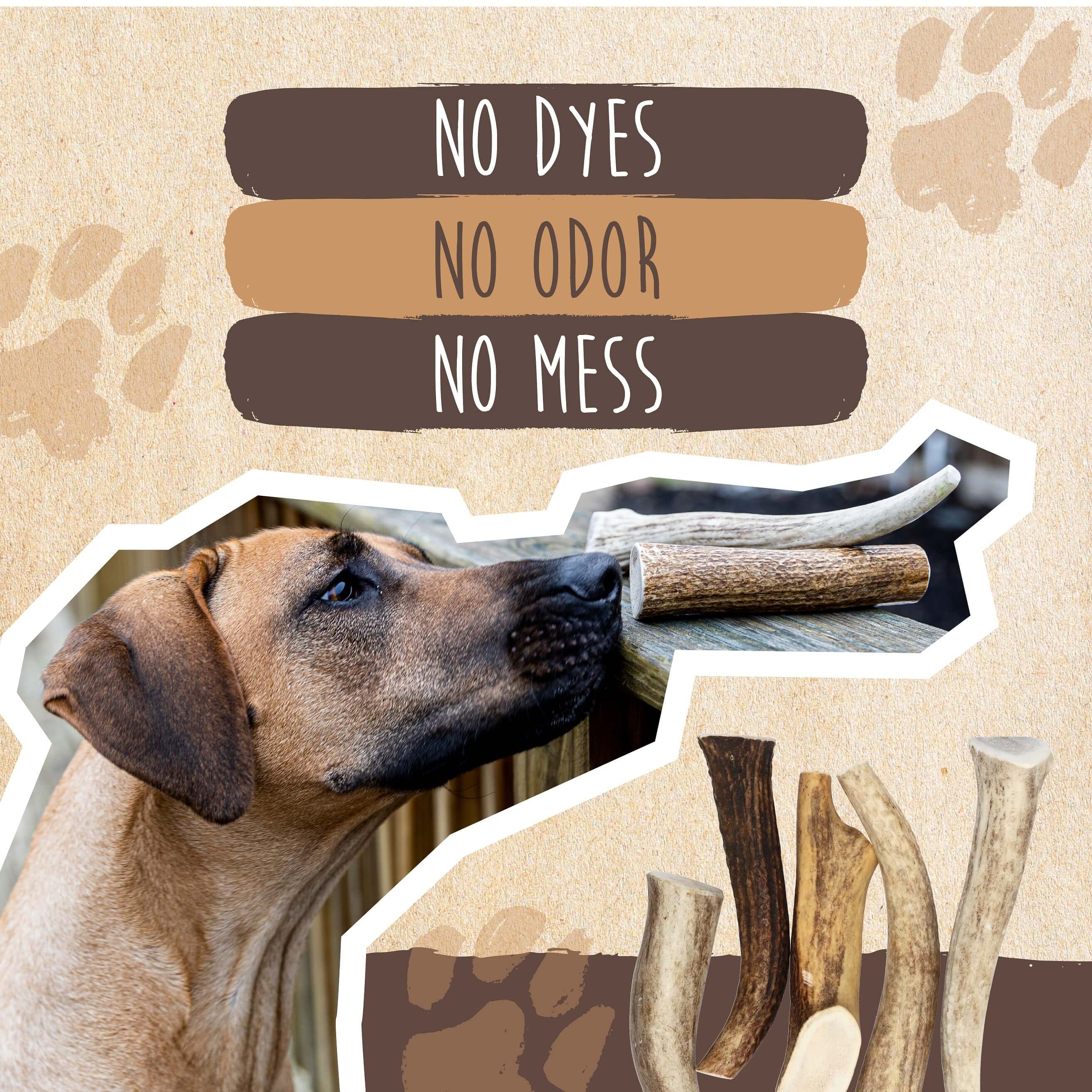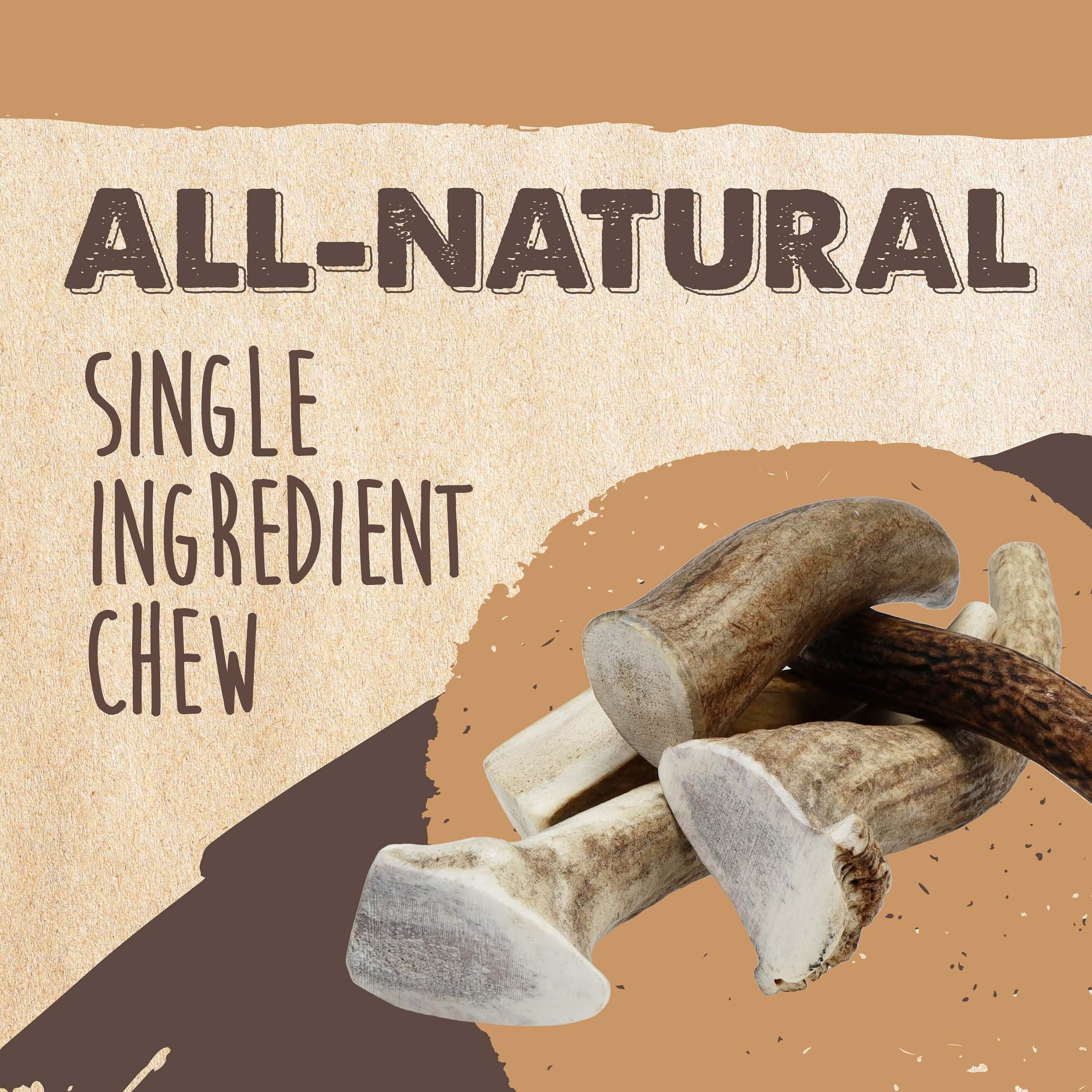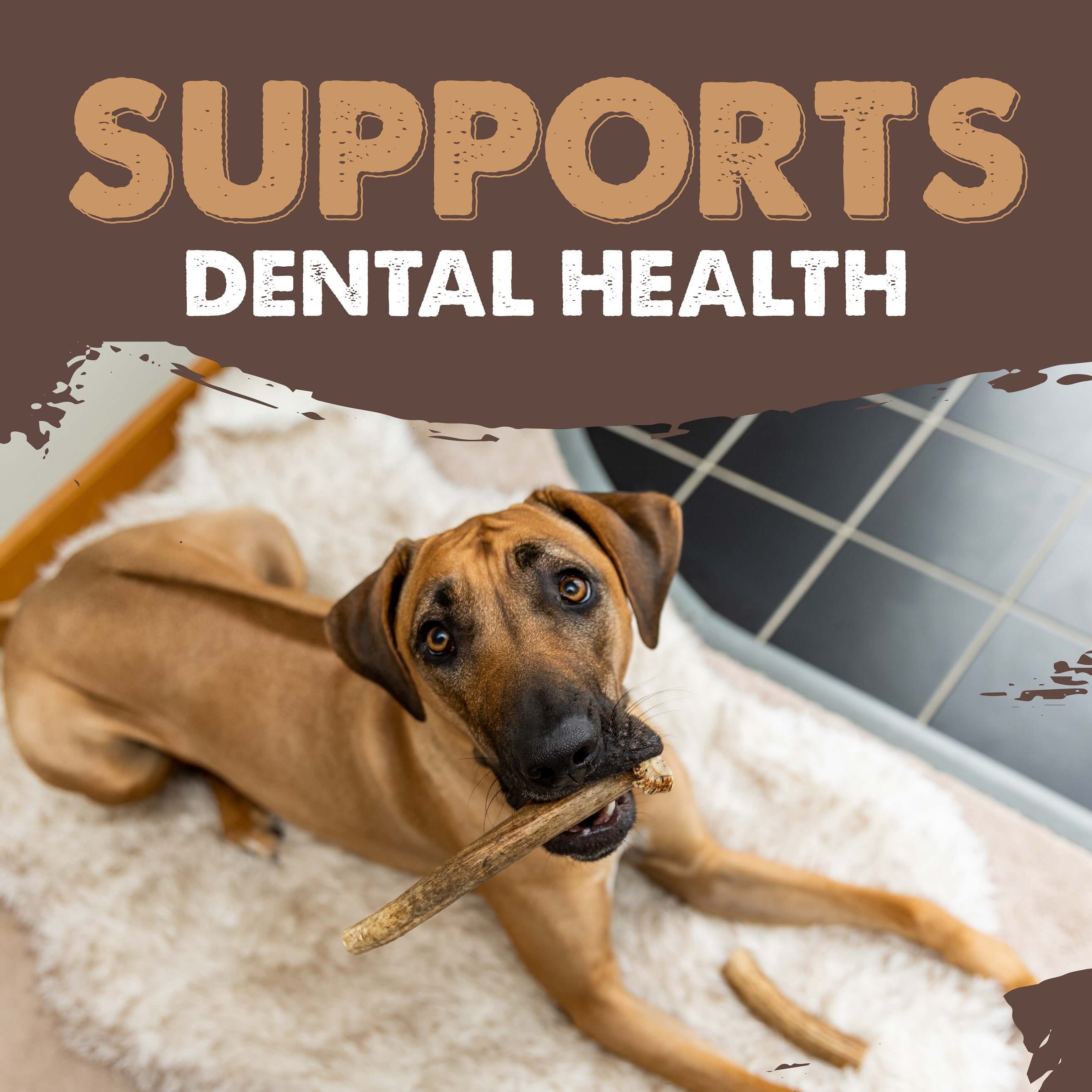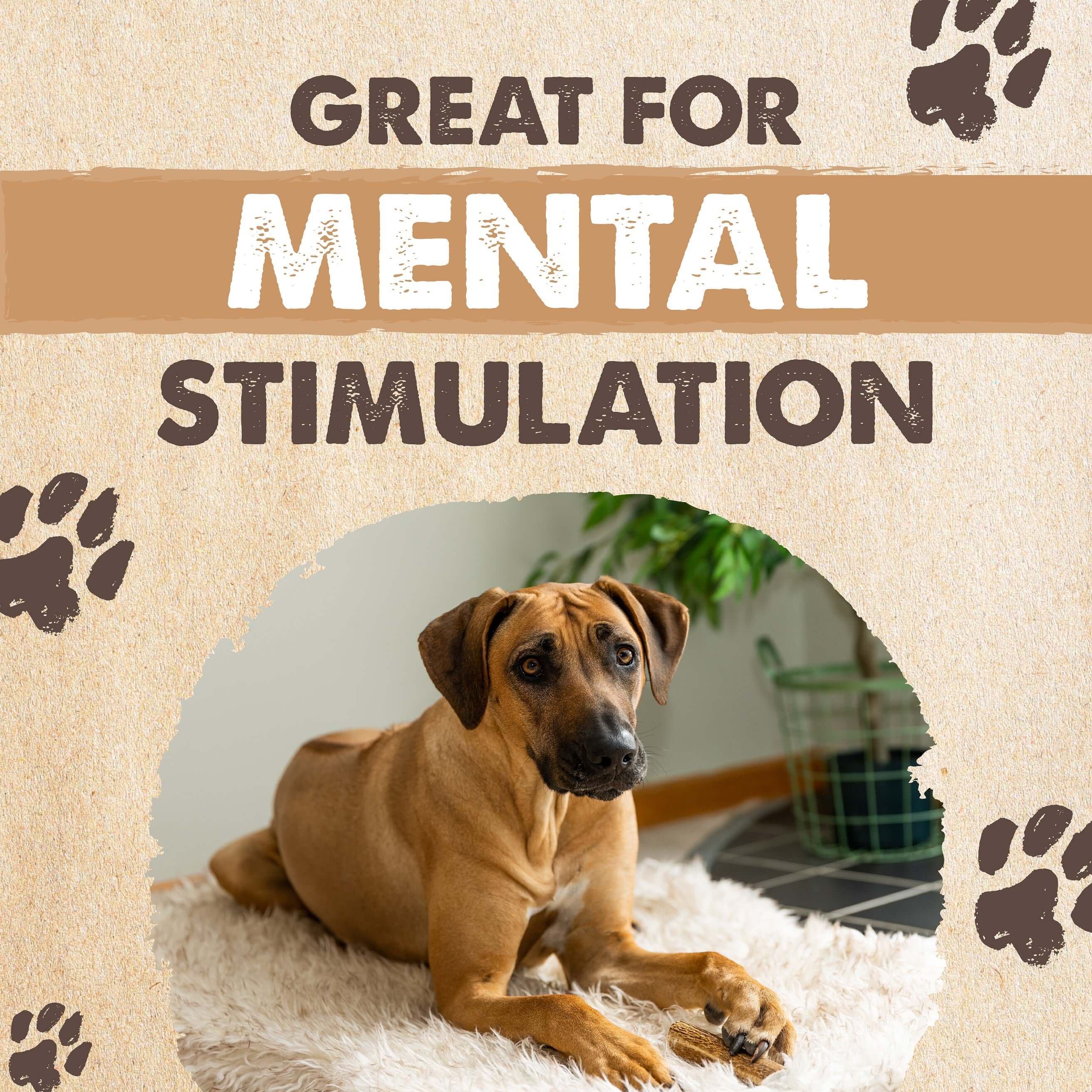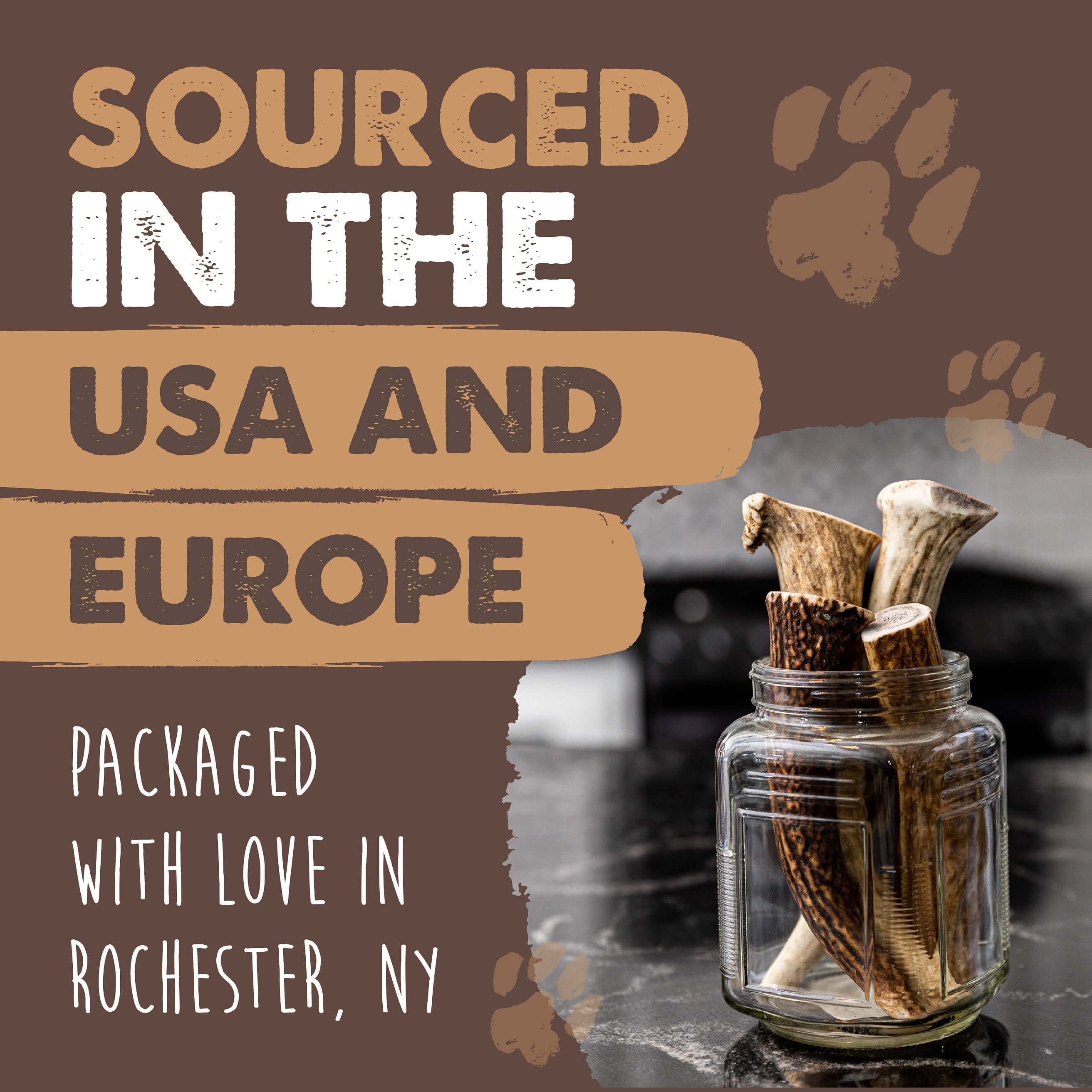 Mighty Paw: By Dog Lovers. For Dog Lovers.
Headquartered in Rochester, NY -  it's right here in the USA where we test, hand-inspect and package our half pig ears and other dog chews. Our mission is to provide high-quality treats that deepen the connection between you and your dog, and that keep your four-legged family entertained and safe. 
The Mighty Paw Difference
Whether you're a dog trainer or an everyday dog owner, we aim to deepen your experience with dogs. As a company, we're out to build life-long relationships through our products with exceptional design, attention to detail, and customer service. Come join the family!
Mighty Paw Naturals Elk Antlers
Our 6" Elk Antlers are super long lasting and perfect for your four legged power chewers. Lasting 50% longer than most other chews, you can keep your dog busy allowing you to focus on work, life and whatever else comes your way. Great for dog parents that work from home or just need to redirect their pets energy. 
Does your pup chew everything? Ours too! Refocus their chewing with our all natural antlers! They are great for mental stimulation, supporting dental health, and may help refocus destructive behaviors. Your furniture will thank you! 
We believe the simplest solution is usually the best one. That's why we don't add anything to our antlers, making them a great healthy alternative to bleached rawhides. With only 1 ingredient, responsibly sourced elk antlers, this chew is free from added flavors or artificial preservatives. Grain-free, gluten-free, chemical-free, and guilt-free so you can feel good knowing your pet is getting the best!
Elk Antlers are an all natural product and each one is unique! Variety in size, shape, weight, density, and hue of color is 100% normal. But no worries! We only pick the best ones! We hand package all of our dog chews and treats right here at our facility in Rochester, NY. We are dog people, just like you, and we can't wait to share our snacks with your pup!