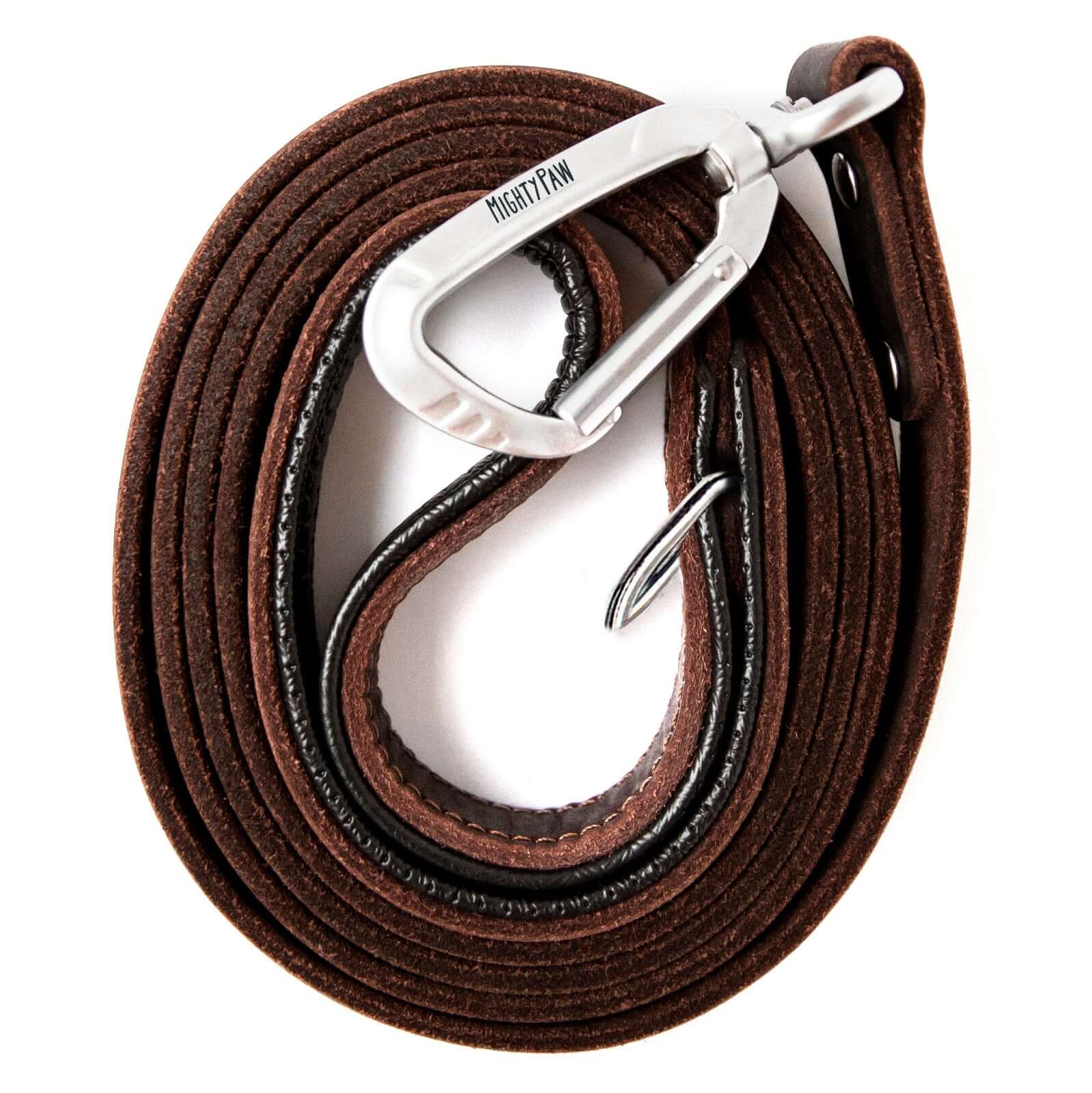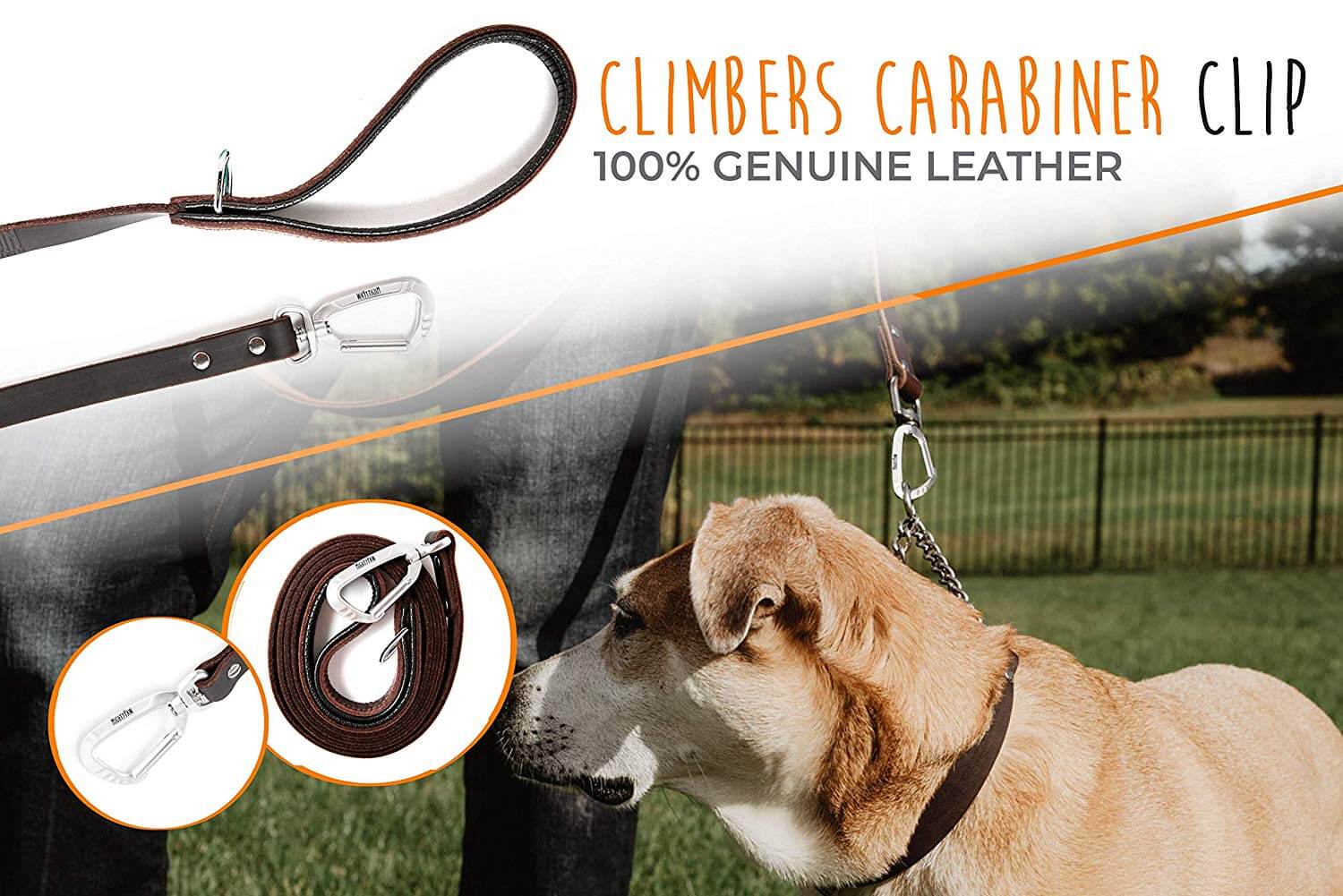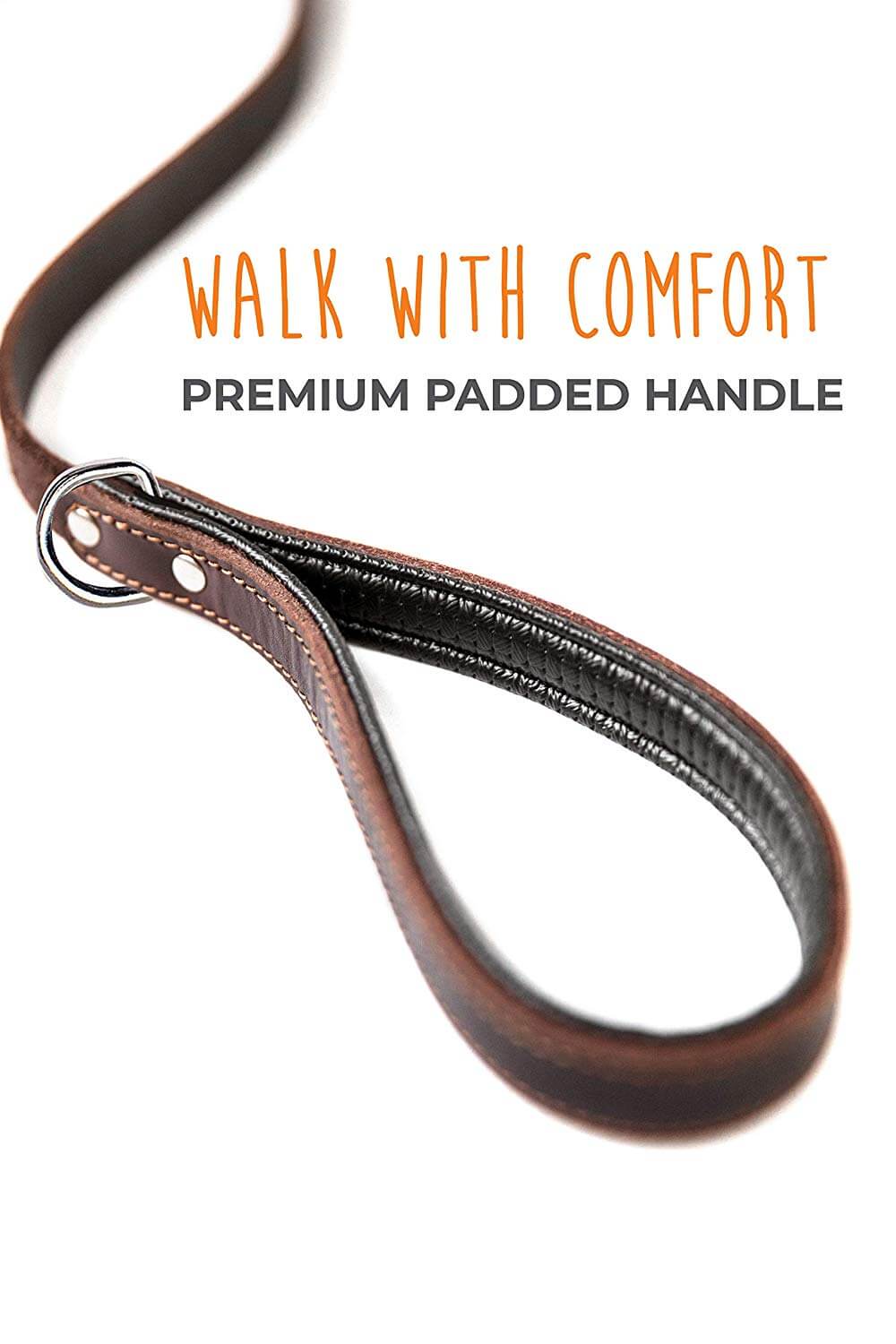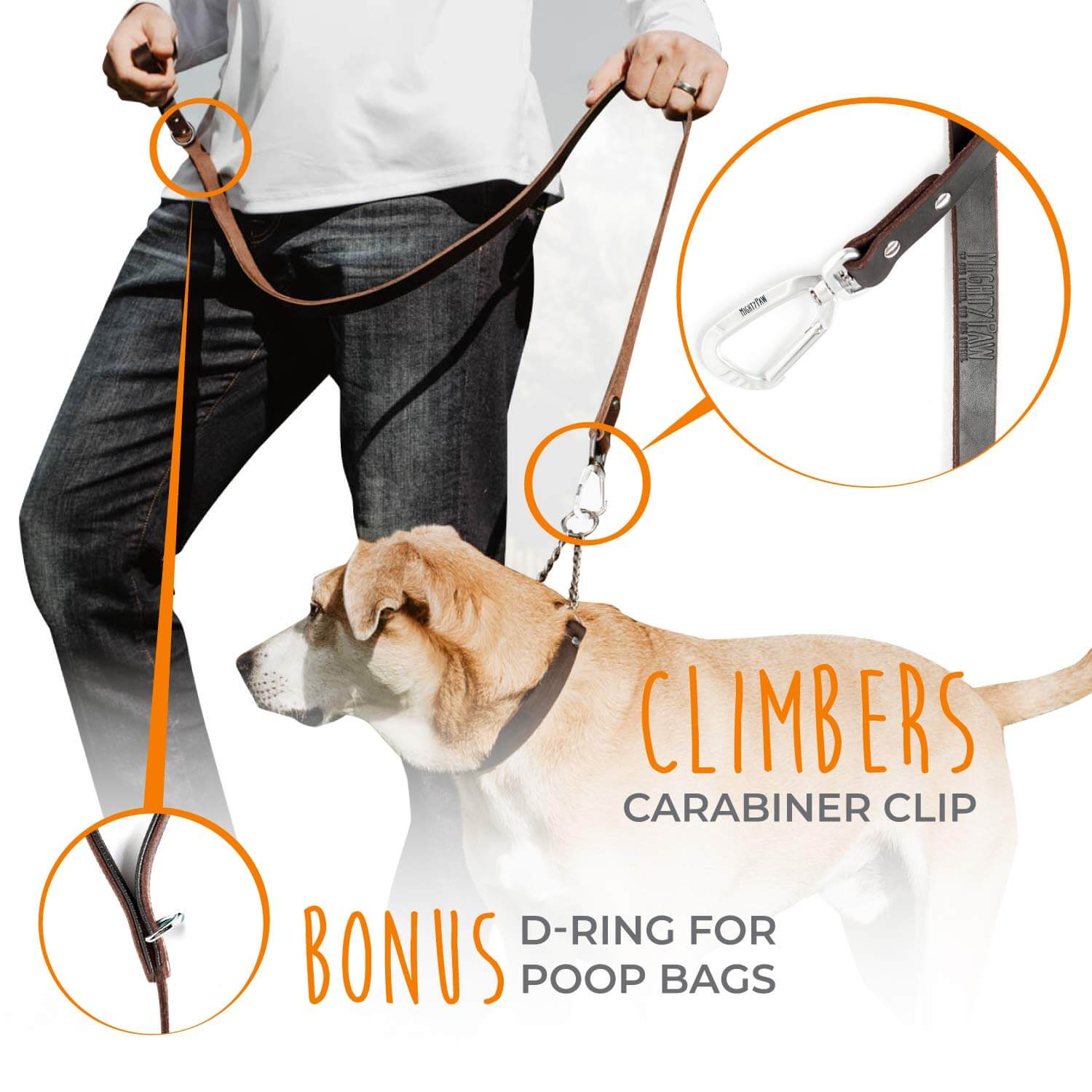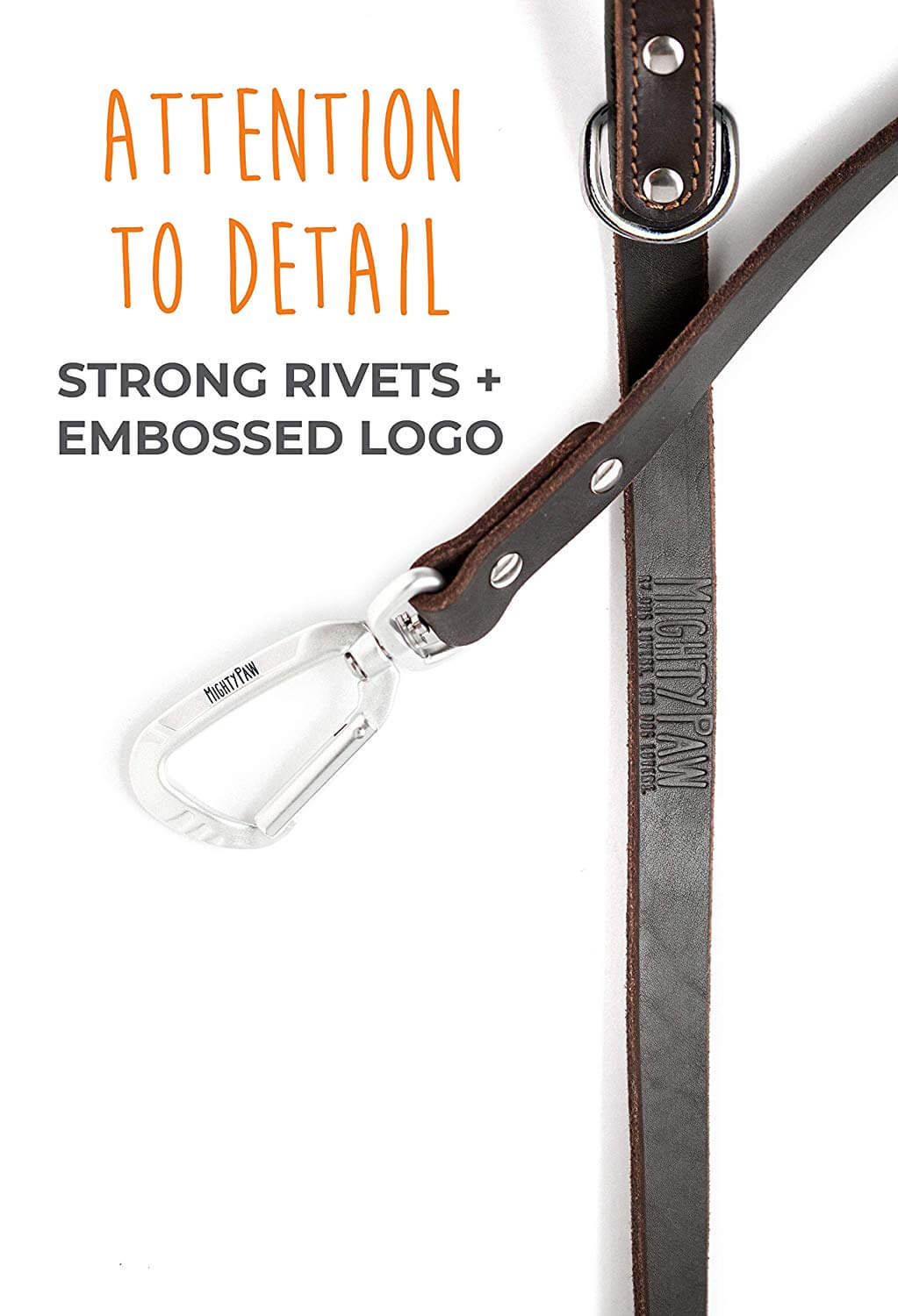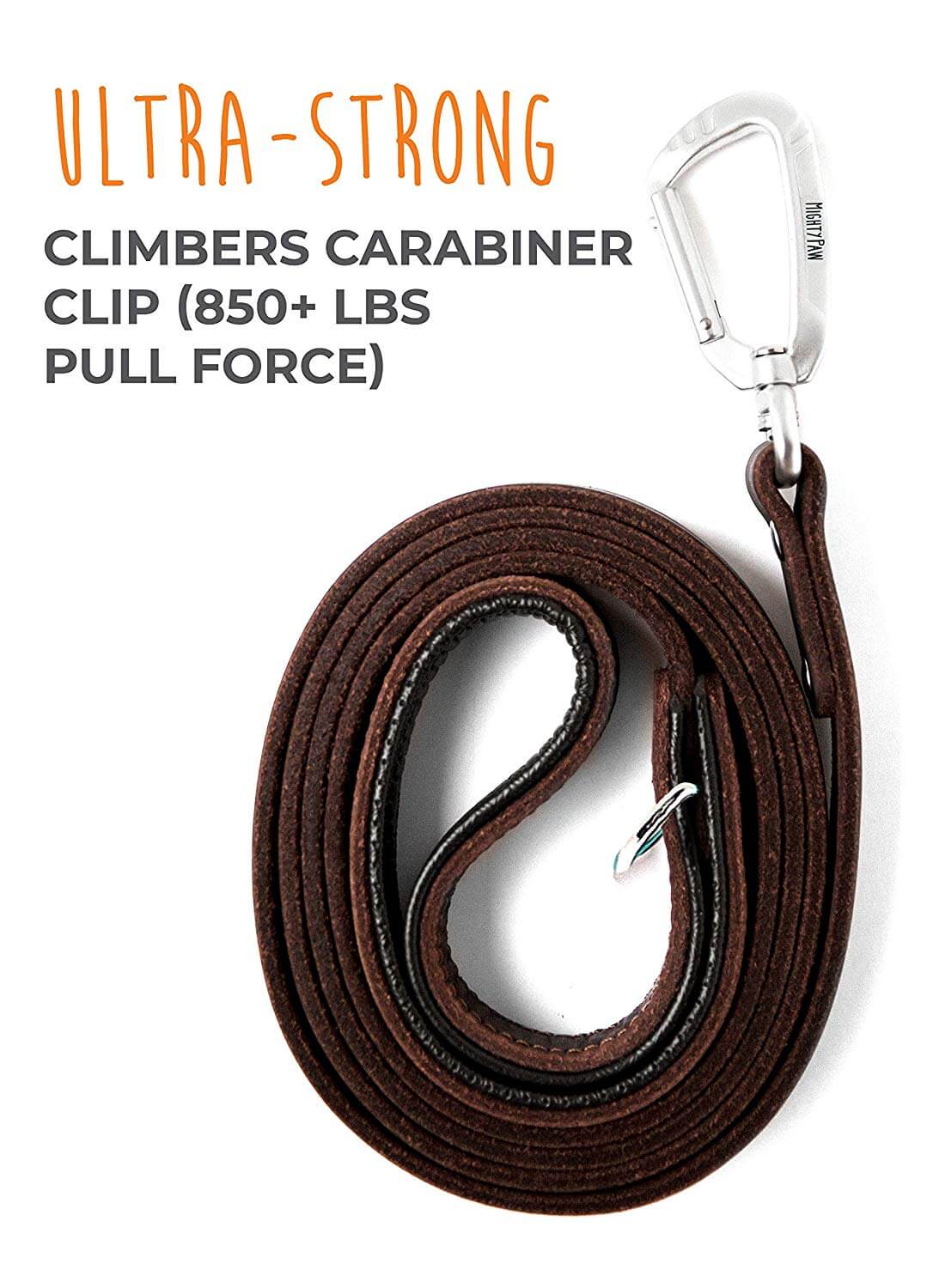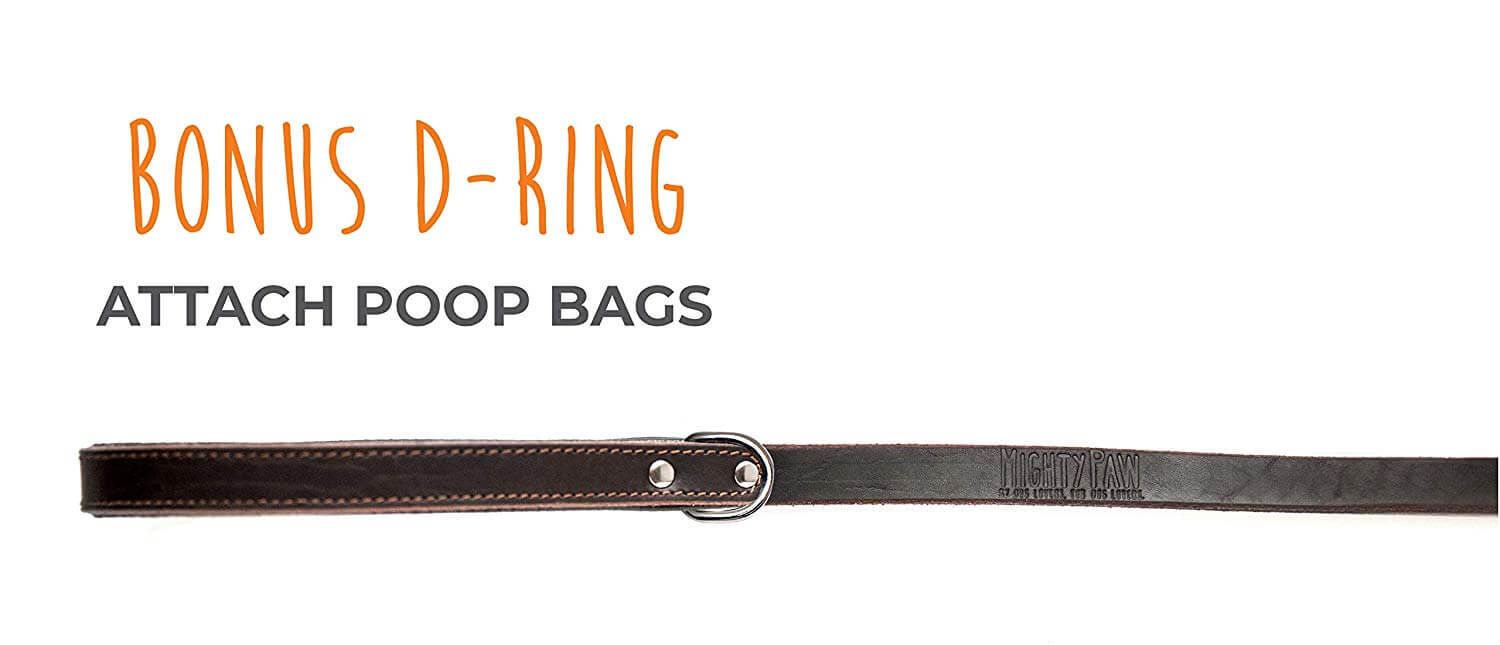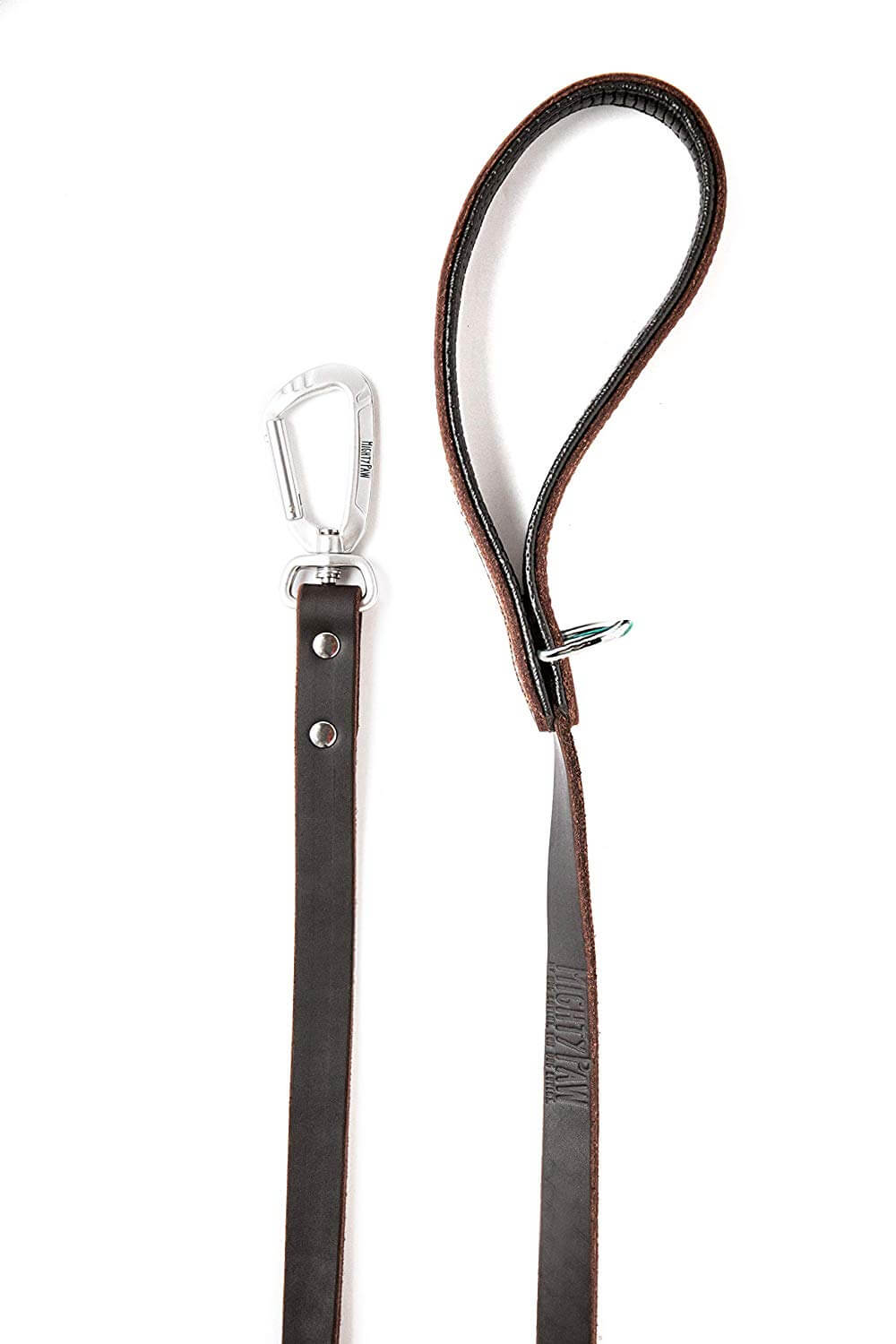 6 Ft Leather Dog Leash. Padded Handle with Carabiner Clip
DURABLE, 100% PREMIUM LEATHER: Our 6-foot leather dog leash is made from 100% premium leather and includes a super-strong carabiner clip that will last, even with the most playful pups! Our leash comes in a natural brown color and is embossed with the Mighty Paw logo.

SOFT, COMFORTABLE HANDLE: The Mighty Paw Leather Dog Leash has a soft, padded handle to keep you comfortable while walking your doggy (even if they're a puller). The leather is made with 100% genuine leather and is flexible instead of stiff like other leashes.

FOR DOGS OF ALL SIZES: The Mighty Paw Leash is the perfect dog leash for small, medium, or large dogs. The 6 foot long leash is ¾ inch wide and made with a rock climber's carabiner clip. The hardware is light in weight but super strong and built to withstand your active dog.

D-RING FOR DOG WASTE BAGS: We've included a bonus D-ring on the handle to attach your doggie waste bags. This makes picking up your puppy's poo as easy as possible. Simply clip your doggie waste bag holder onto the D-ring and go.


Size
Colors
Leash: Brown (leather)
Carabiner Clip: Silver
Features
100% genuine leather
Natural Brown
6 feet long
¾ inch wide
Silver rock climbers carabiner - 850+ lbs force tension
D-ring at the handle