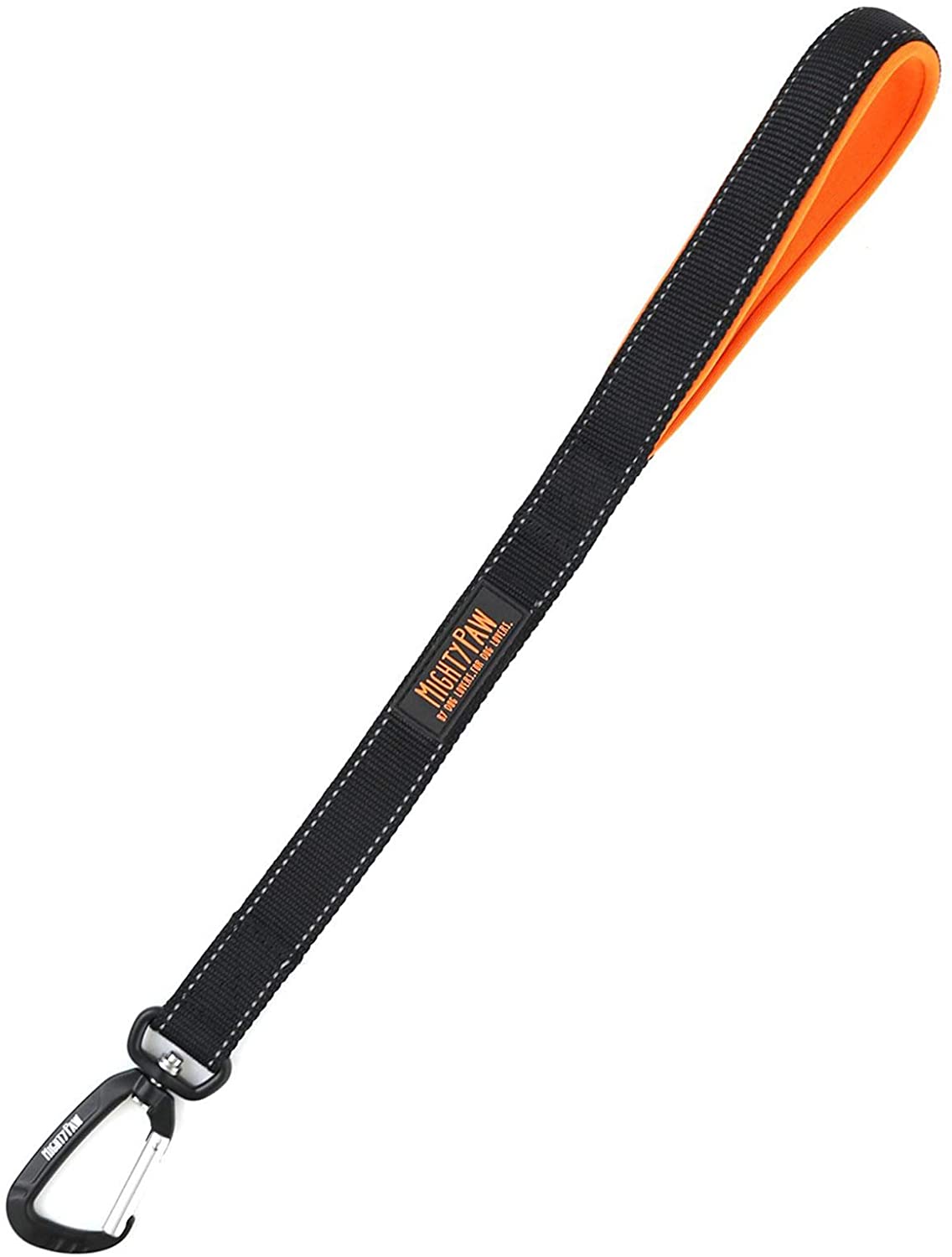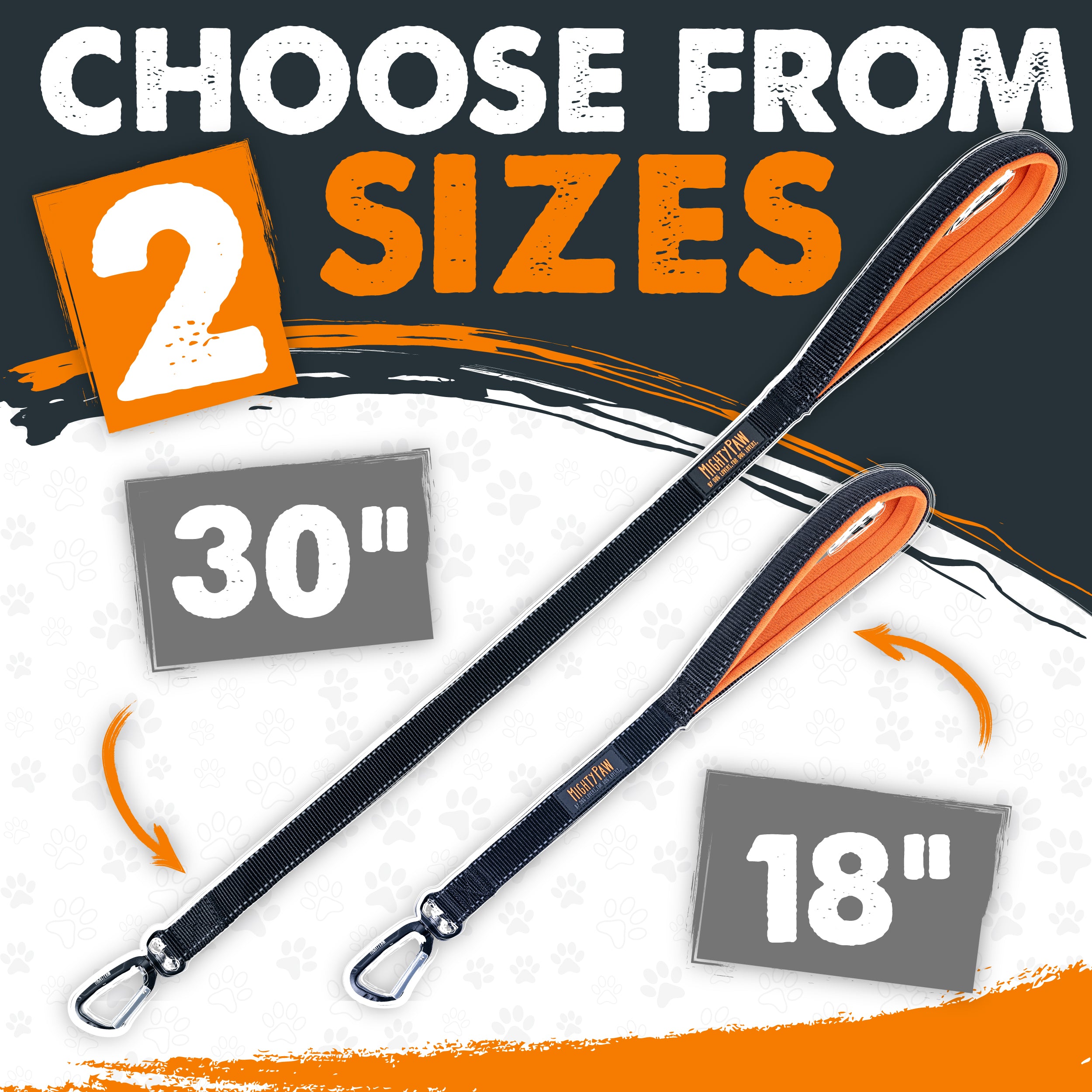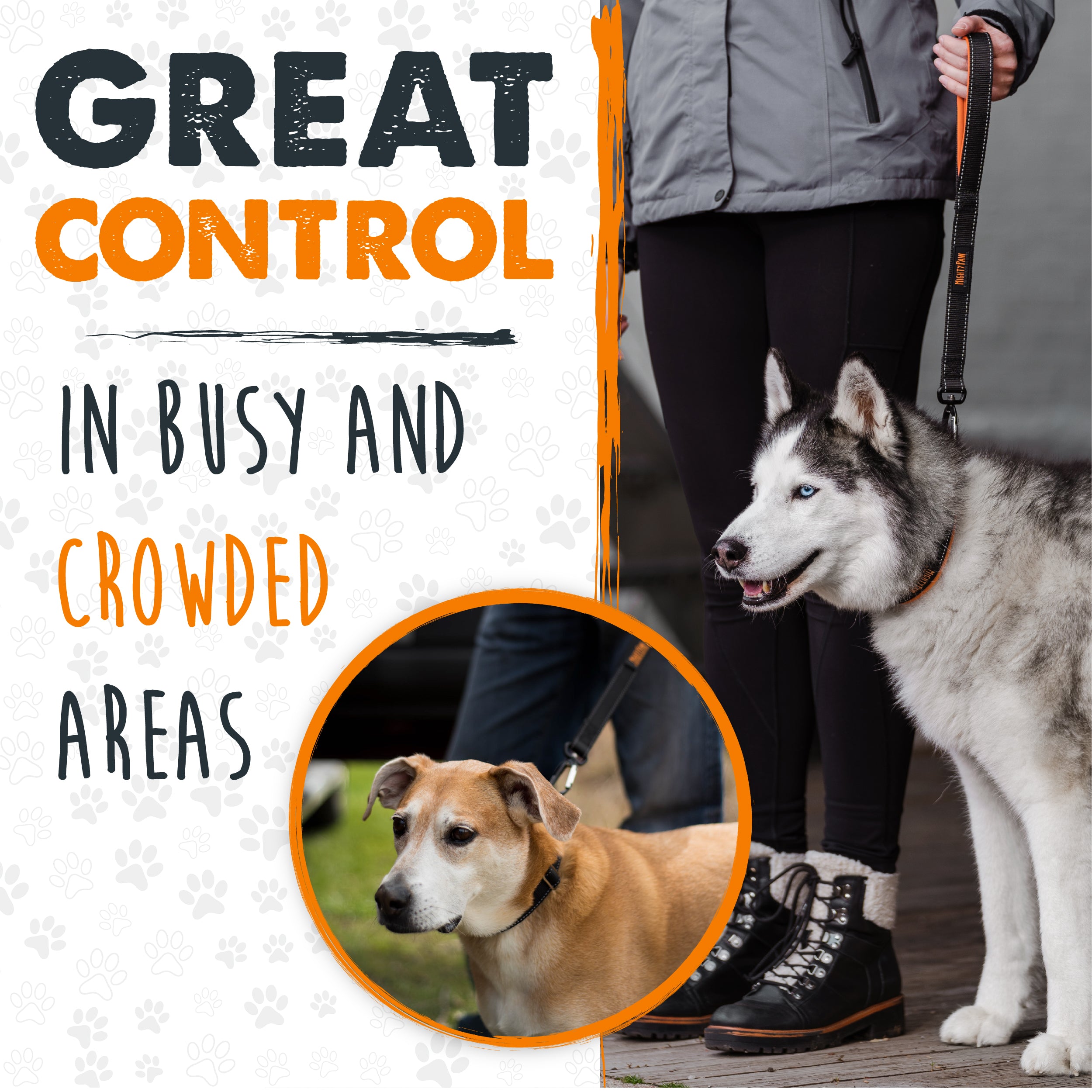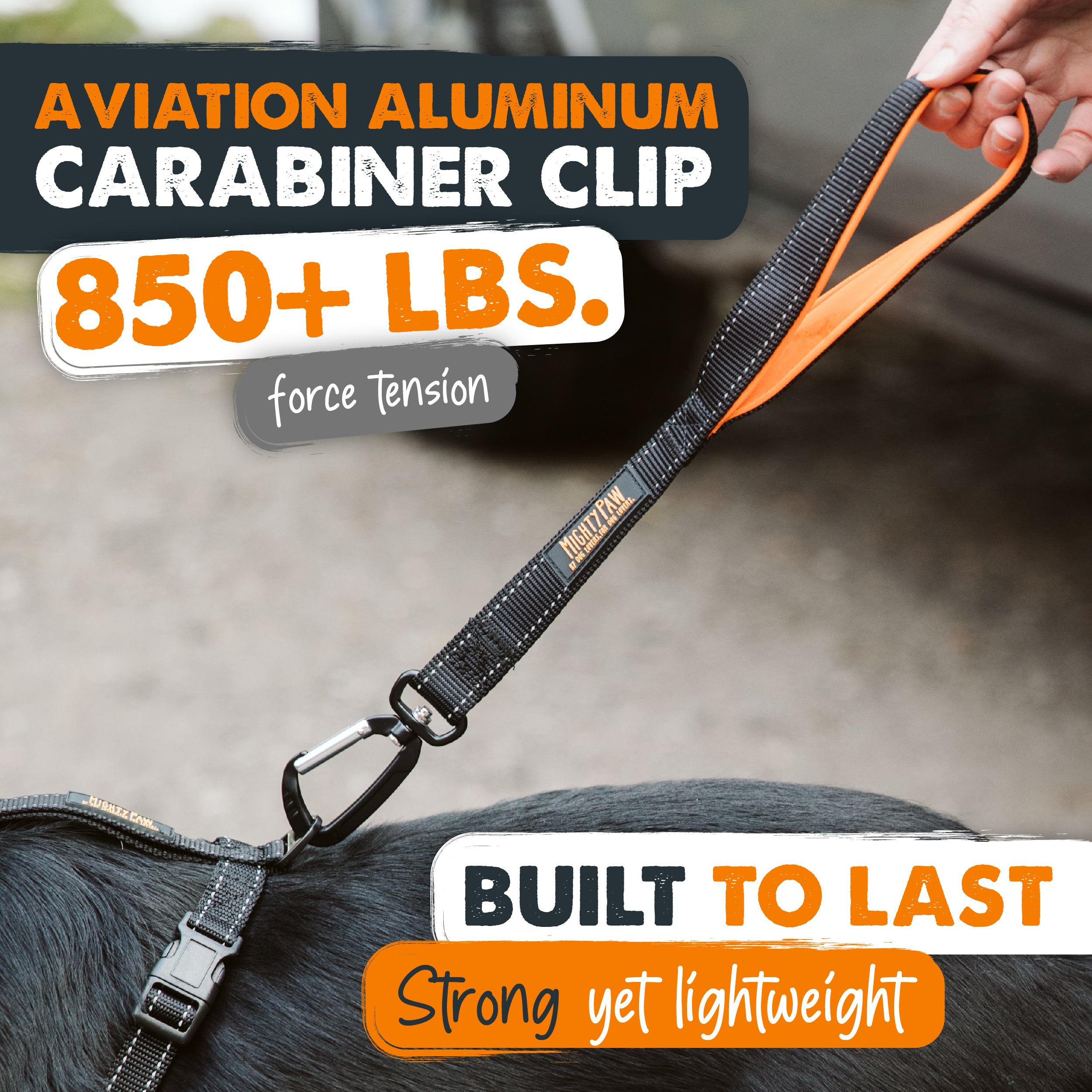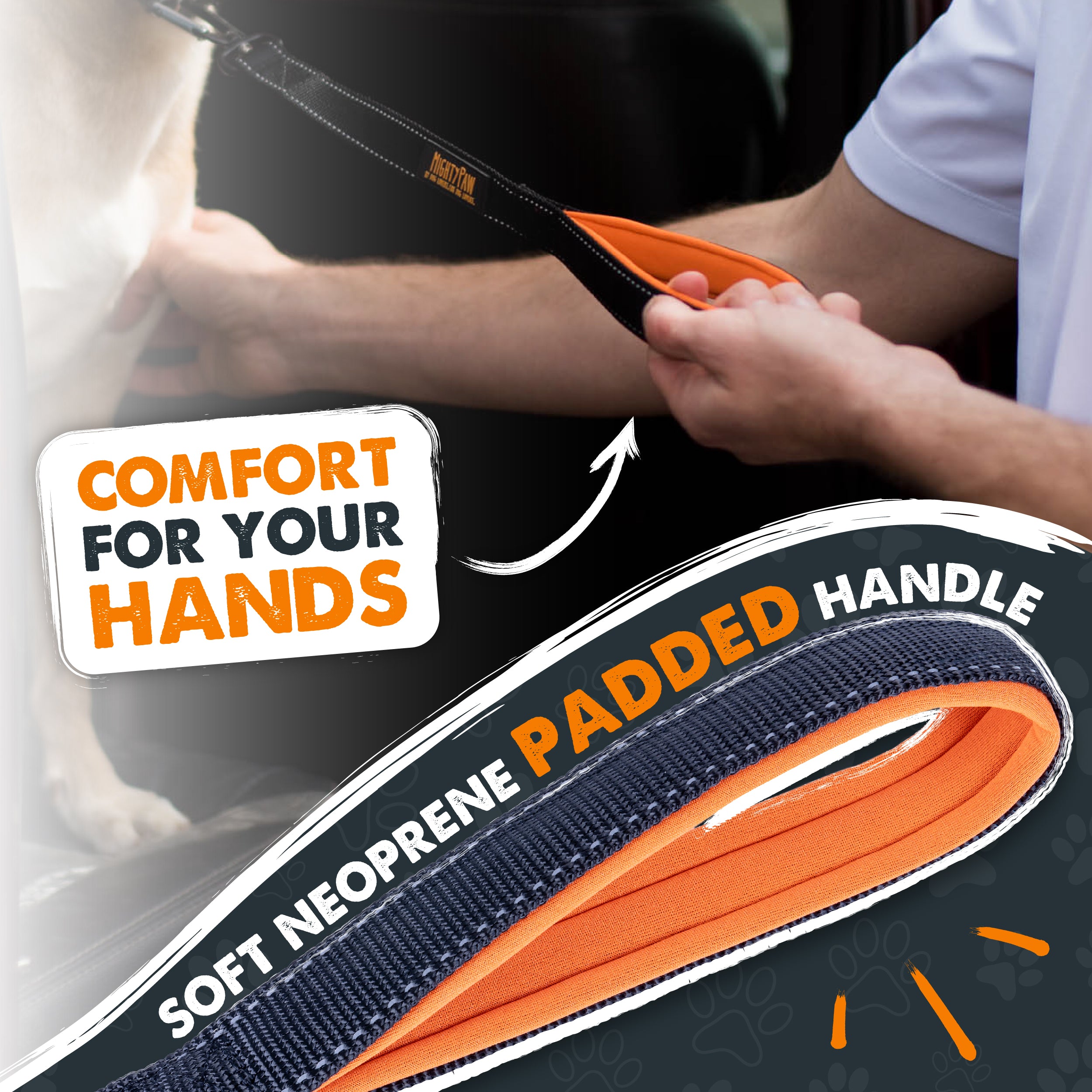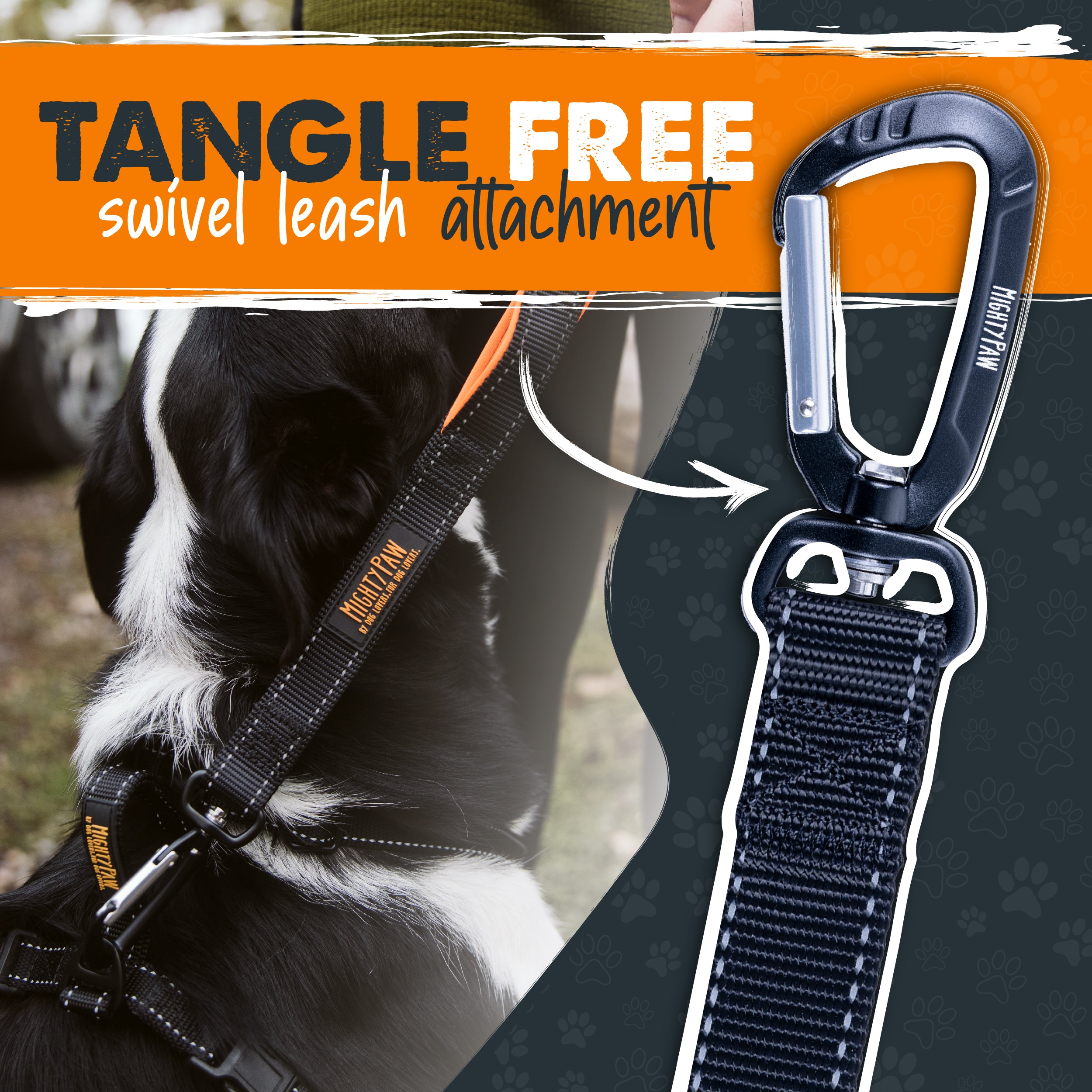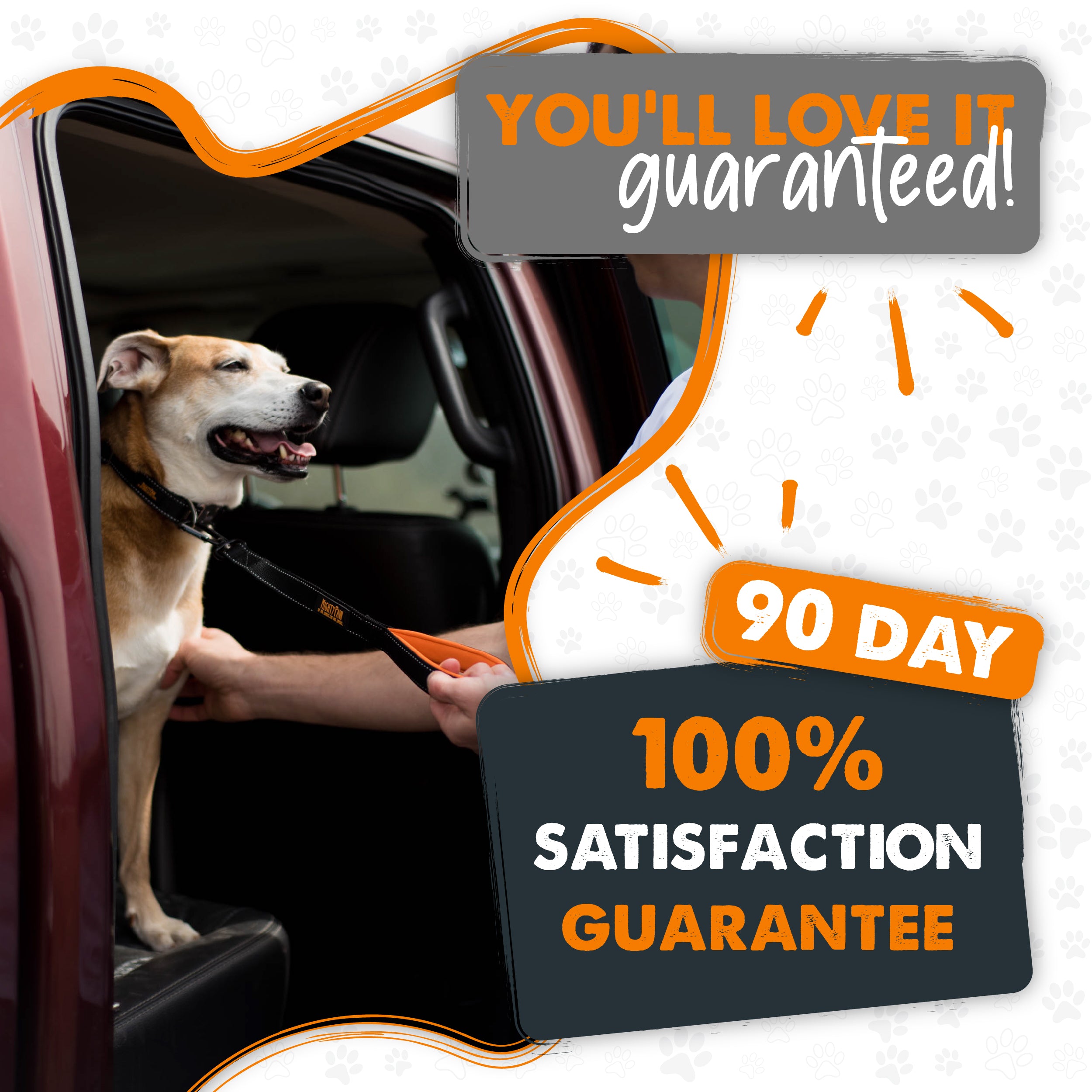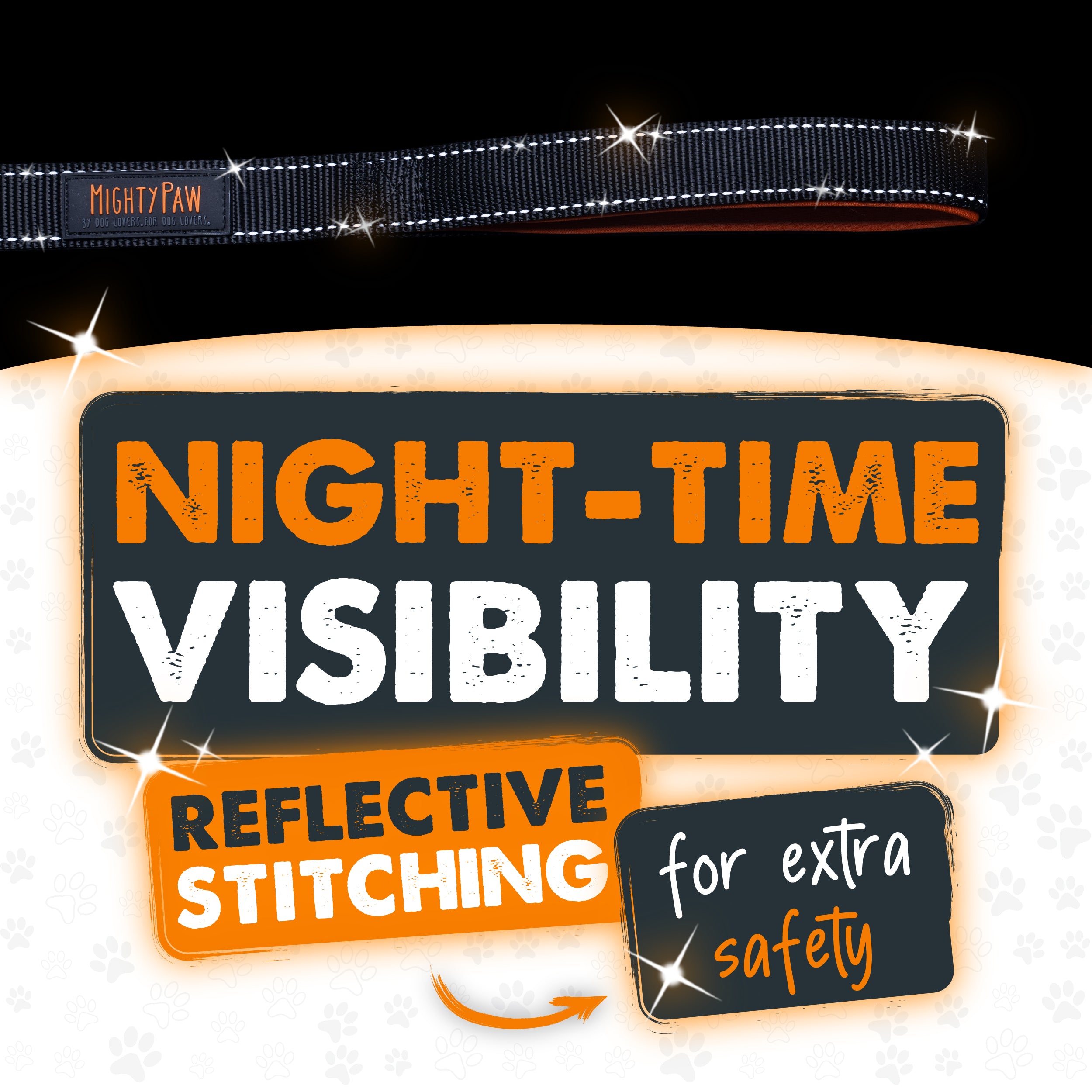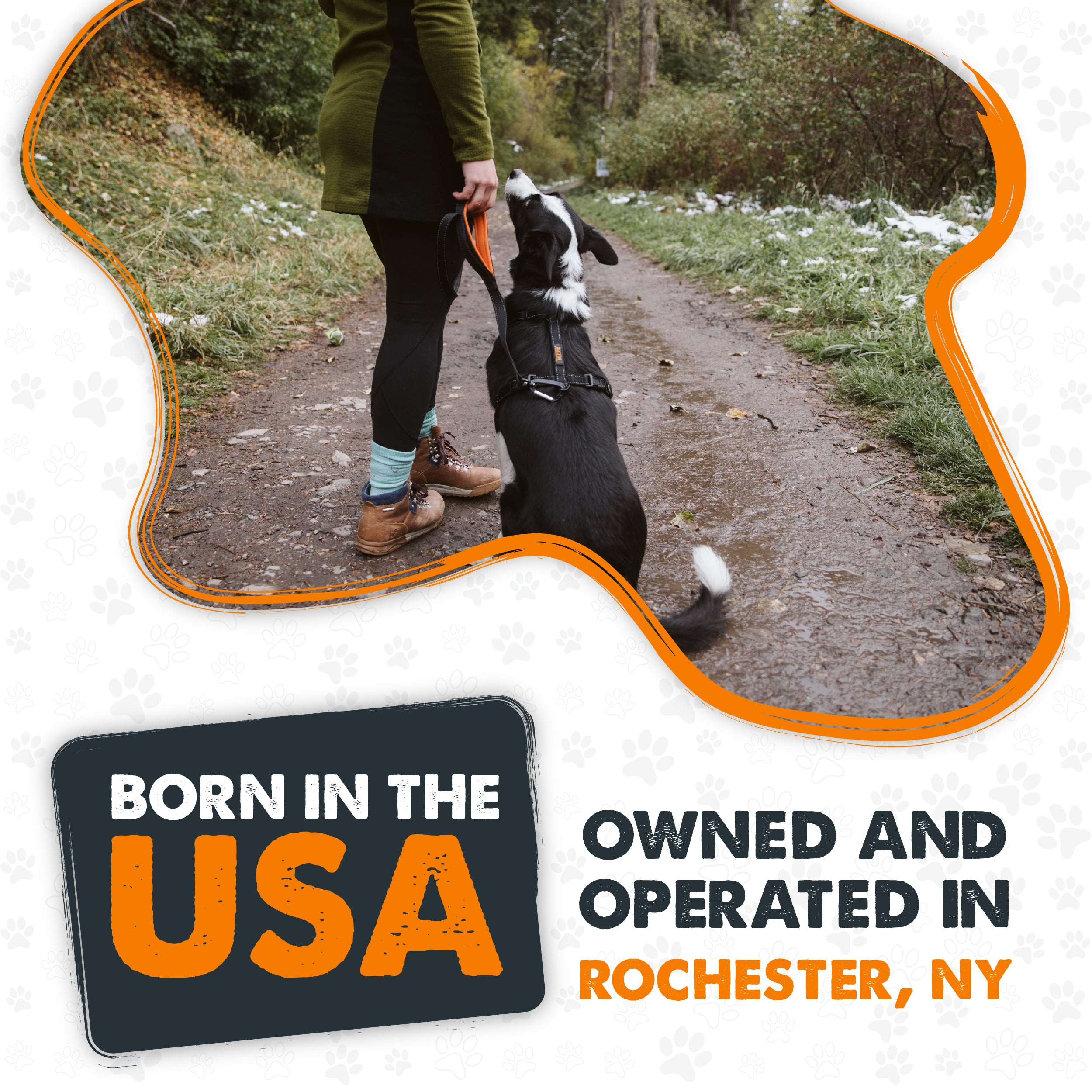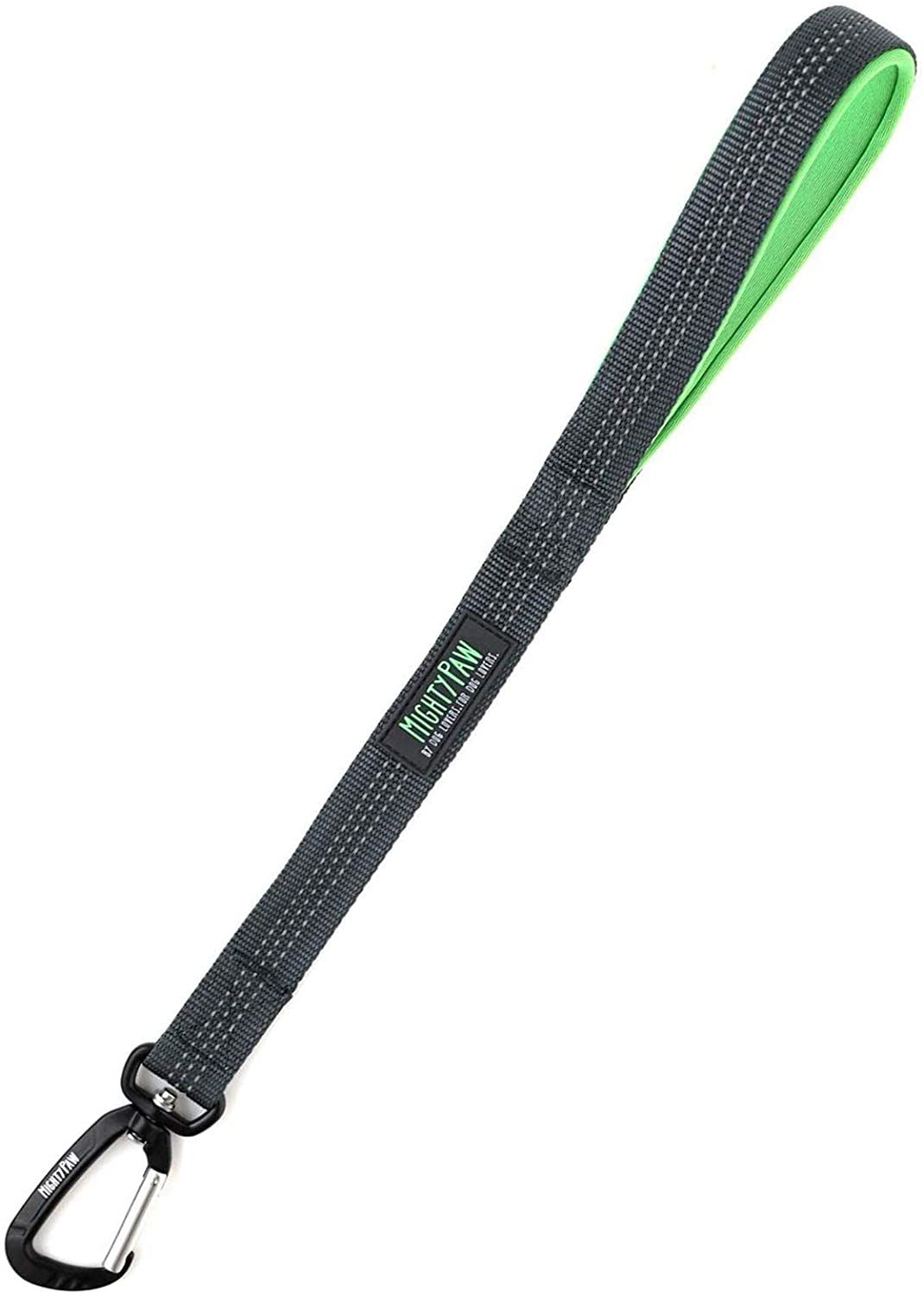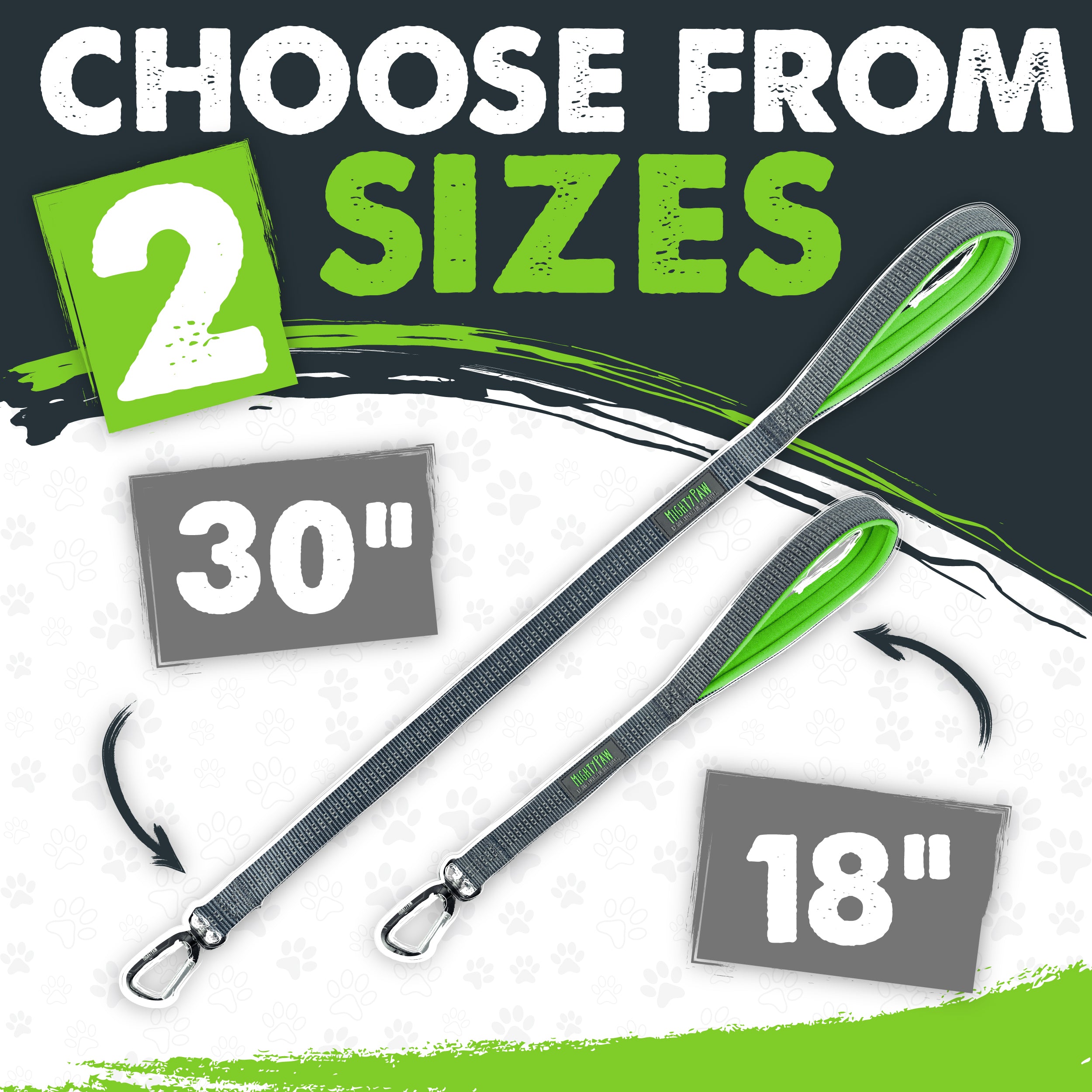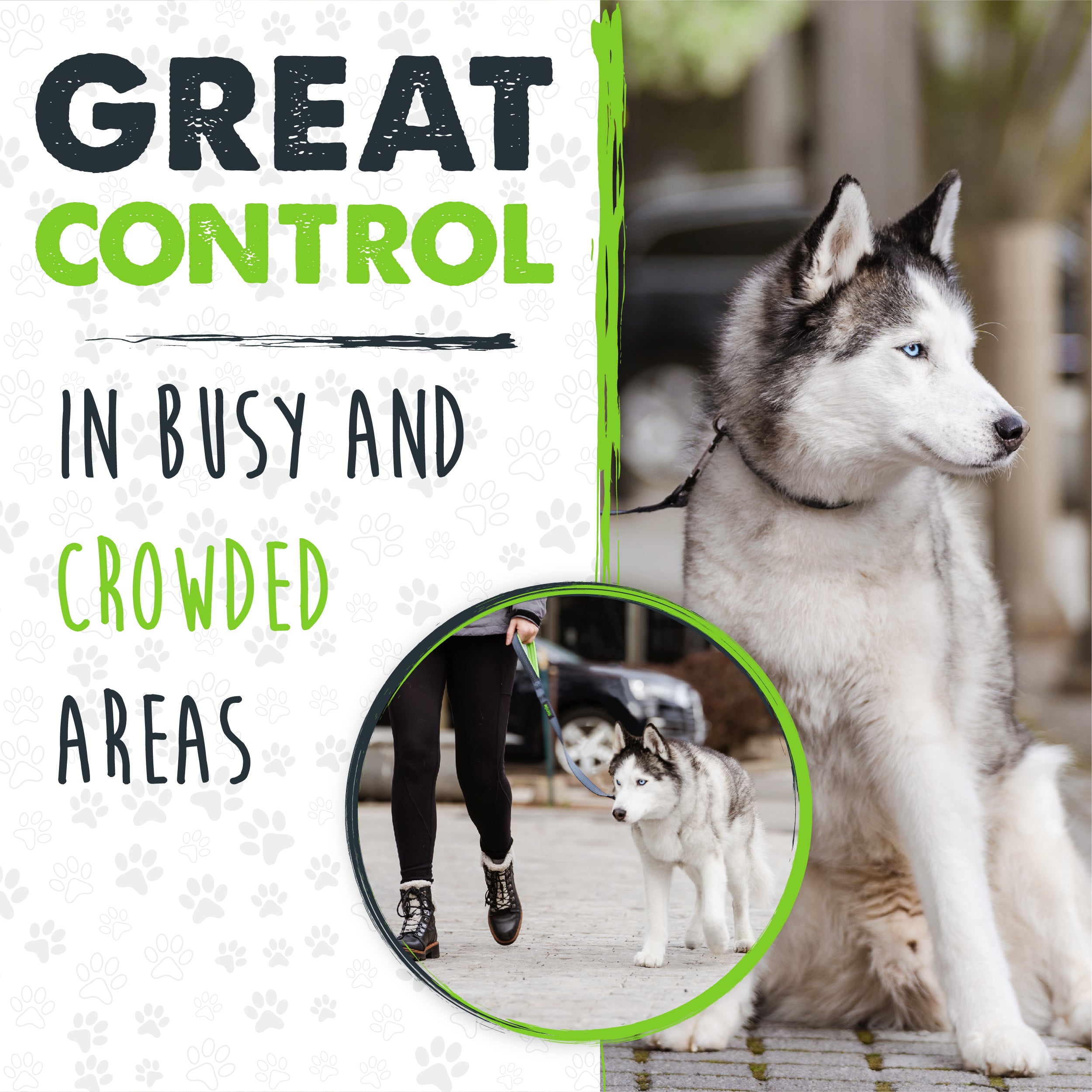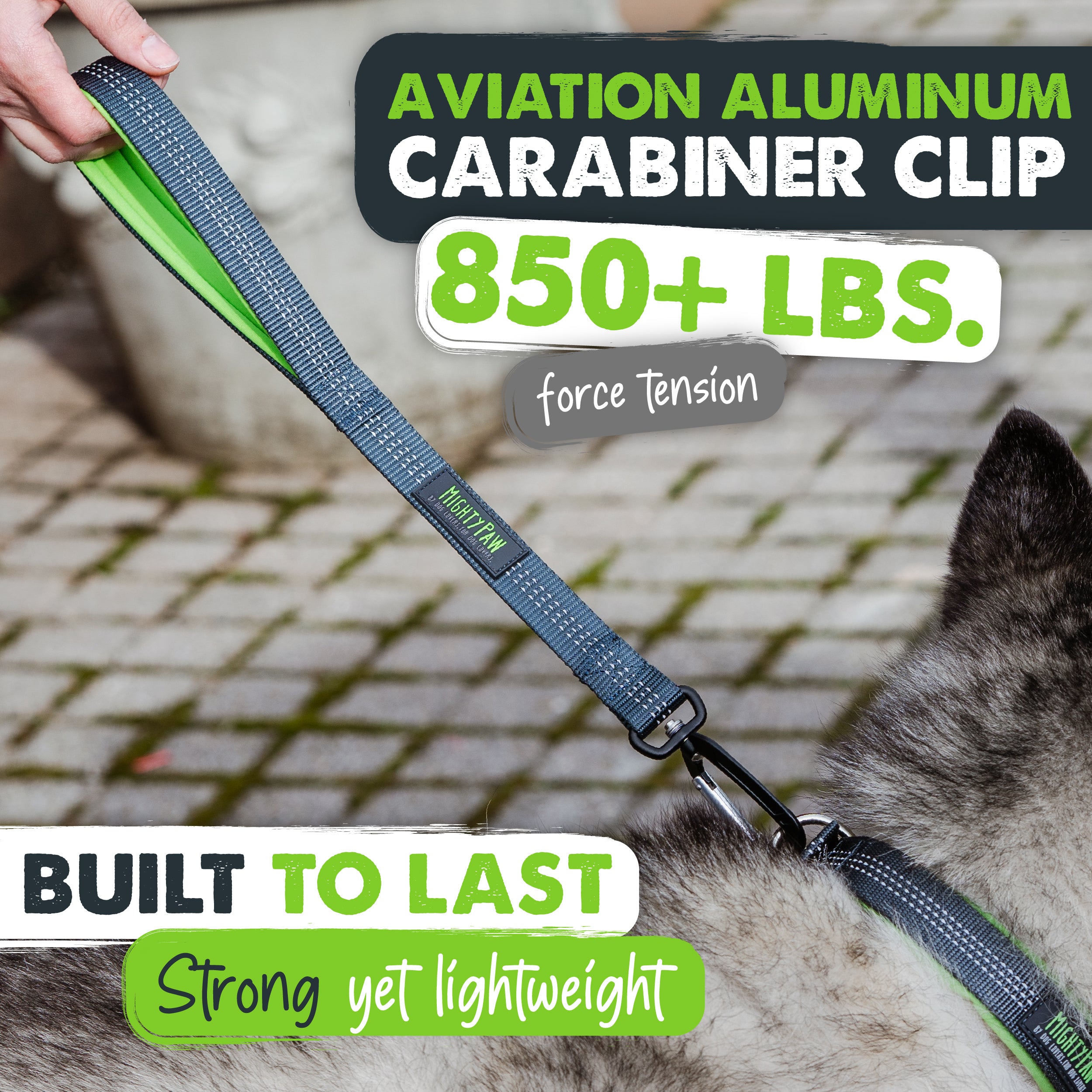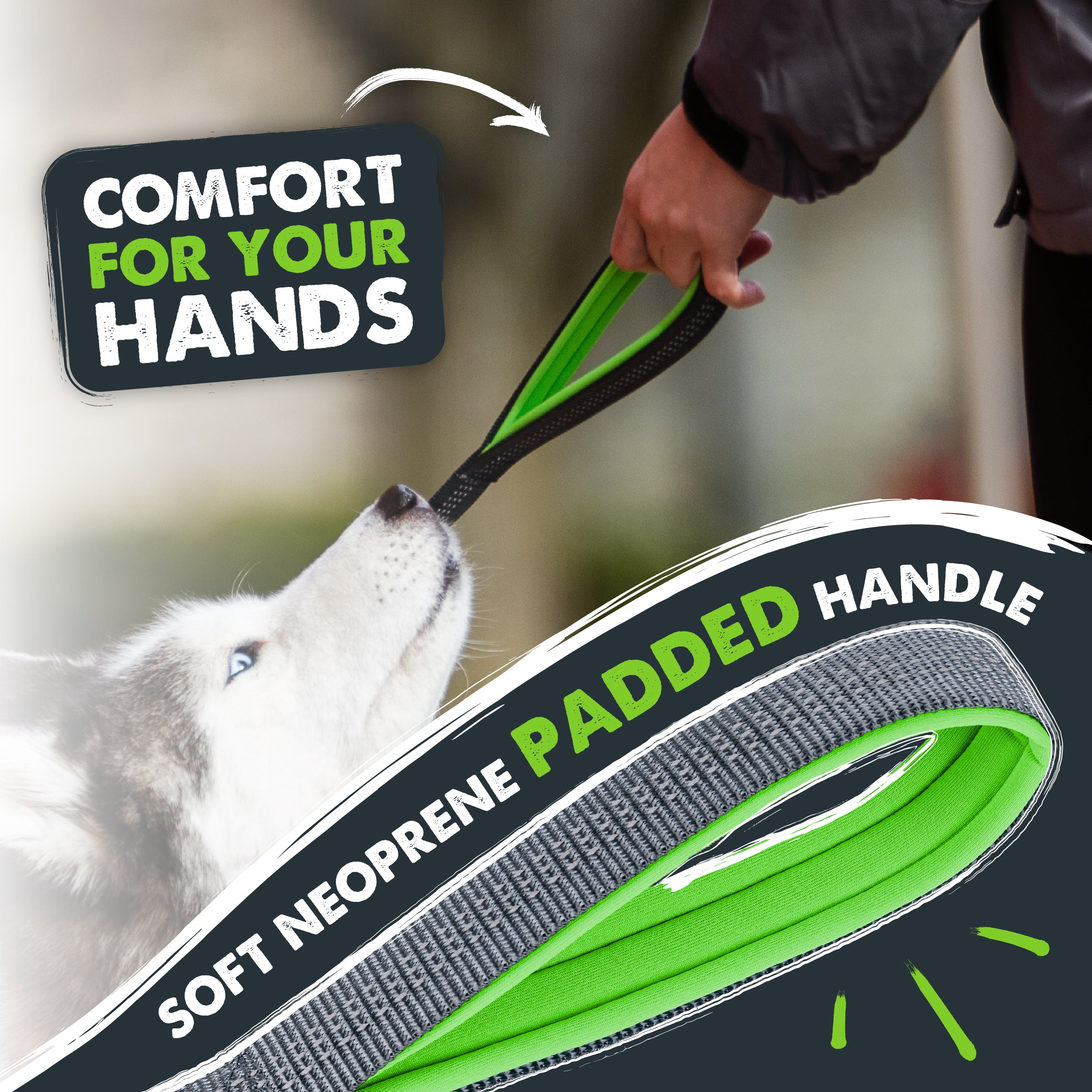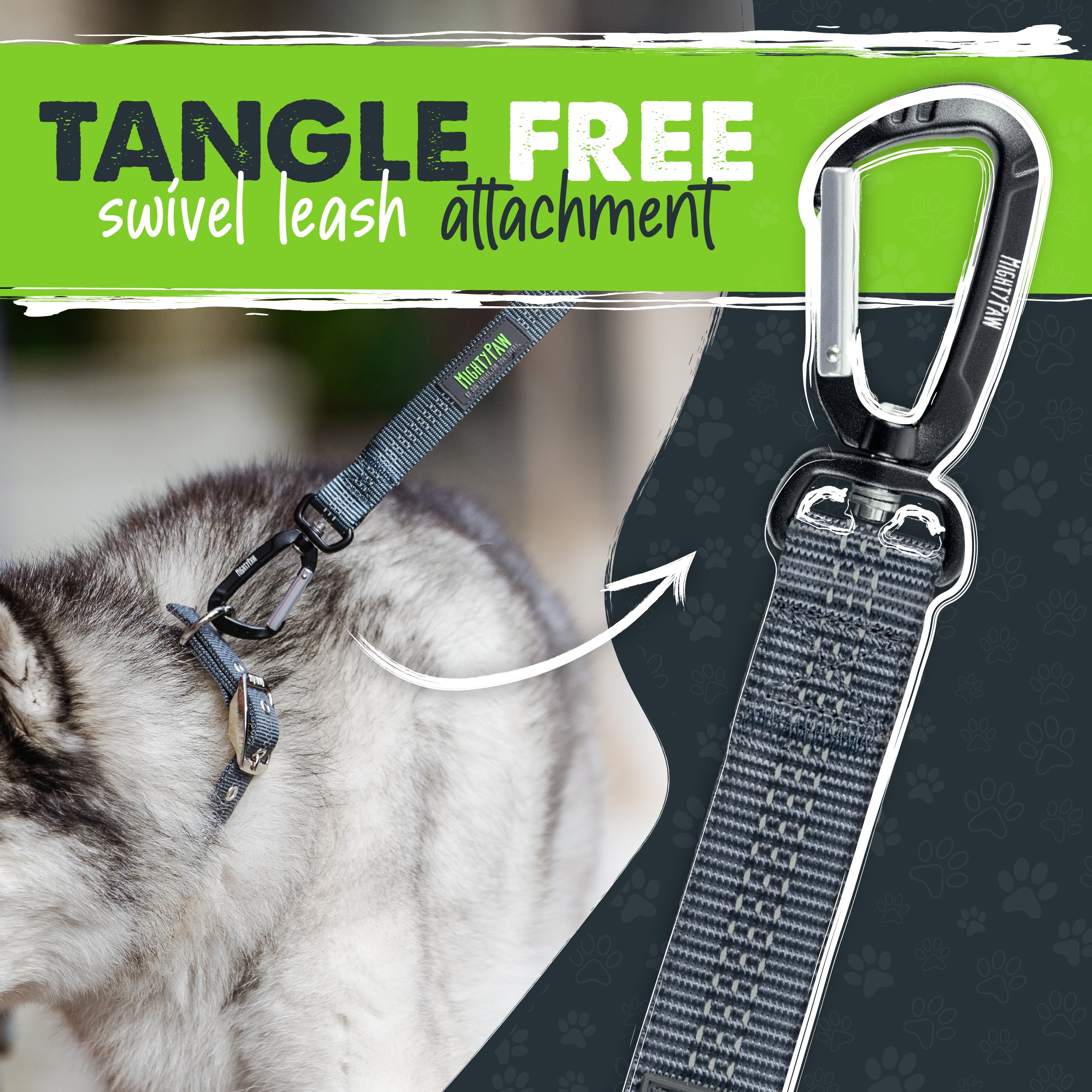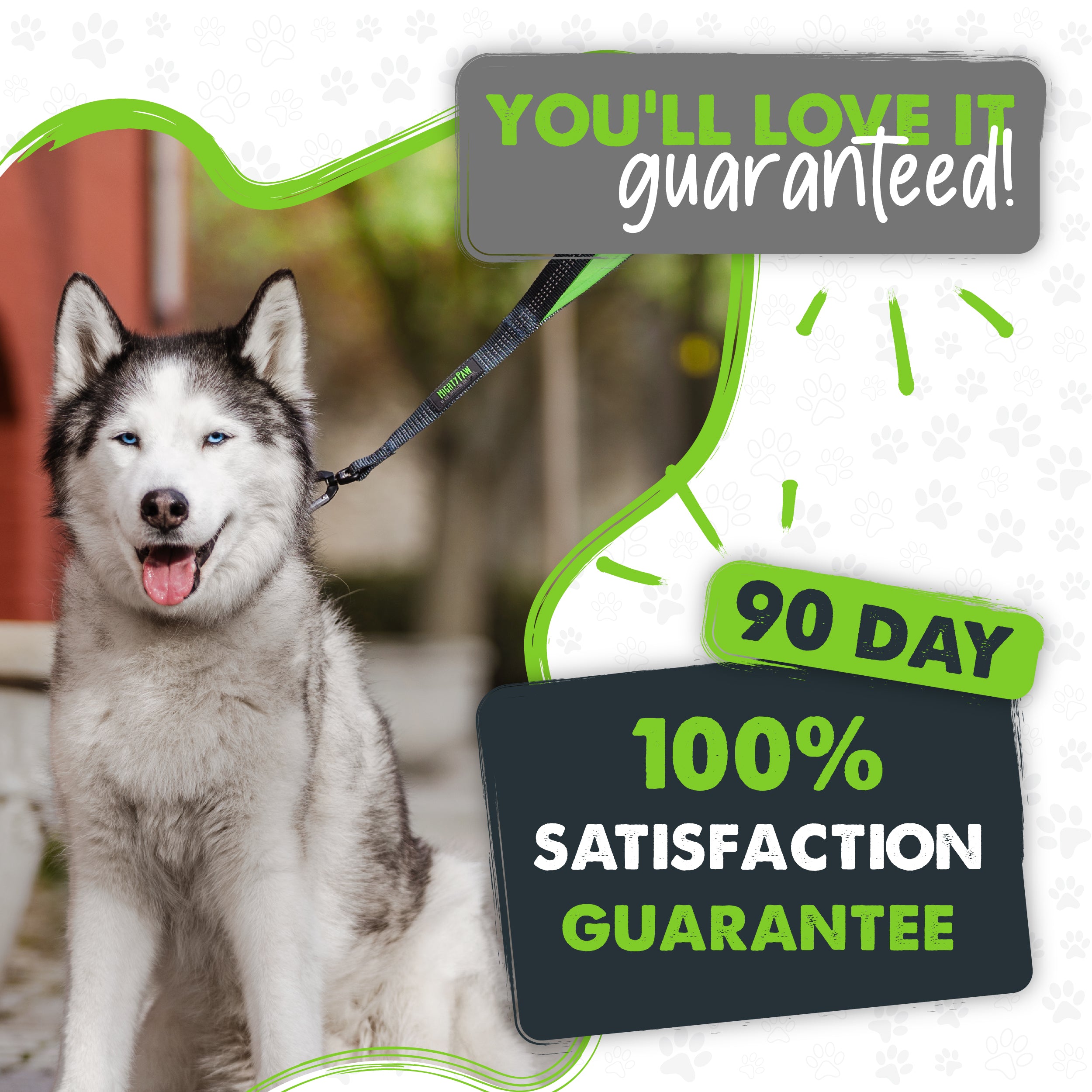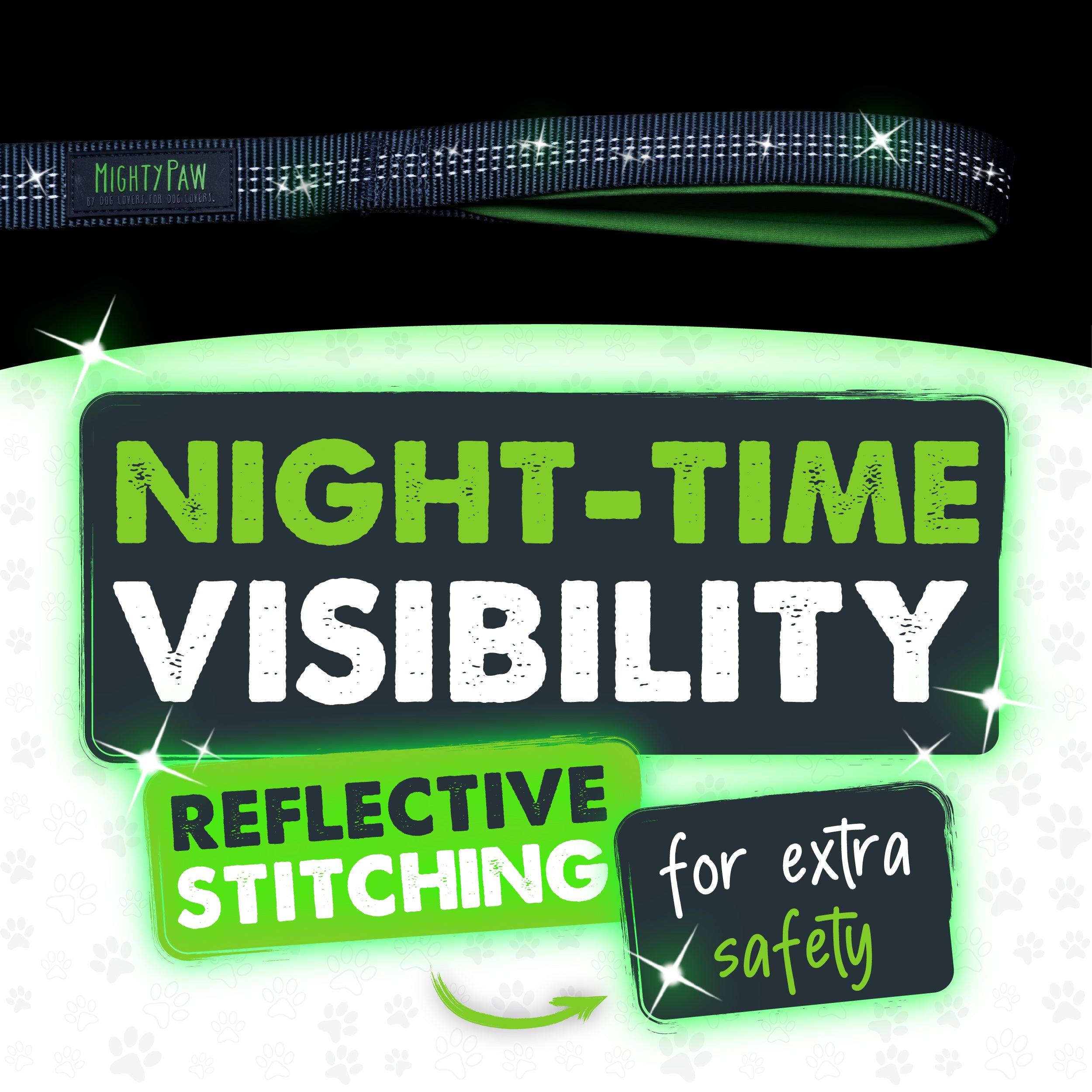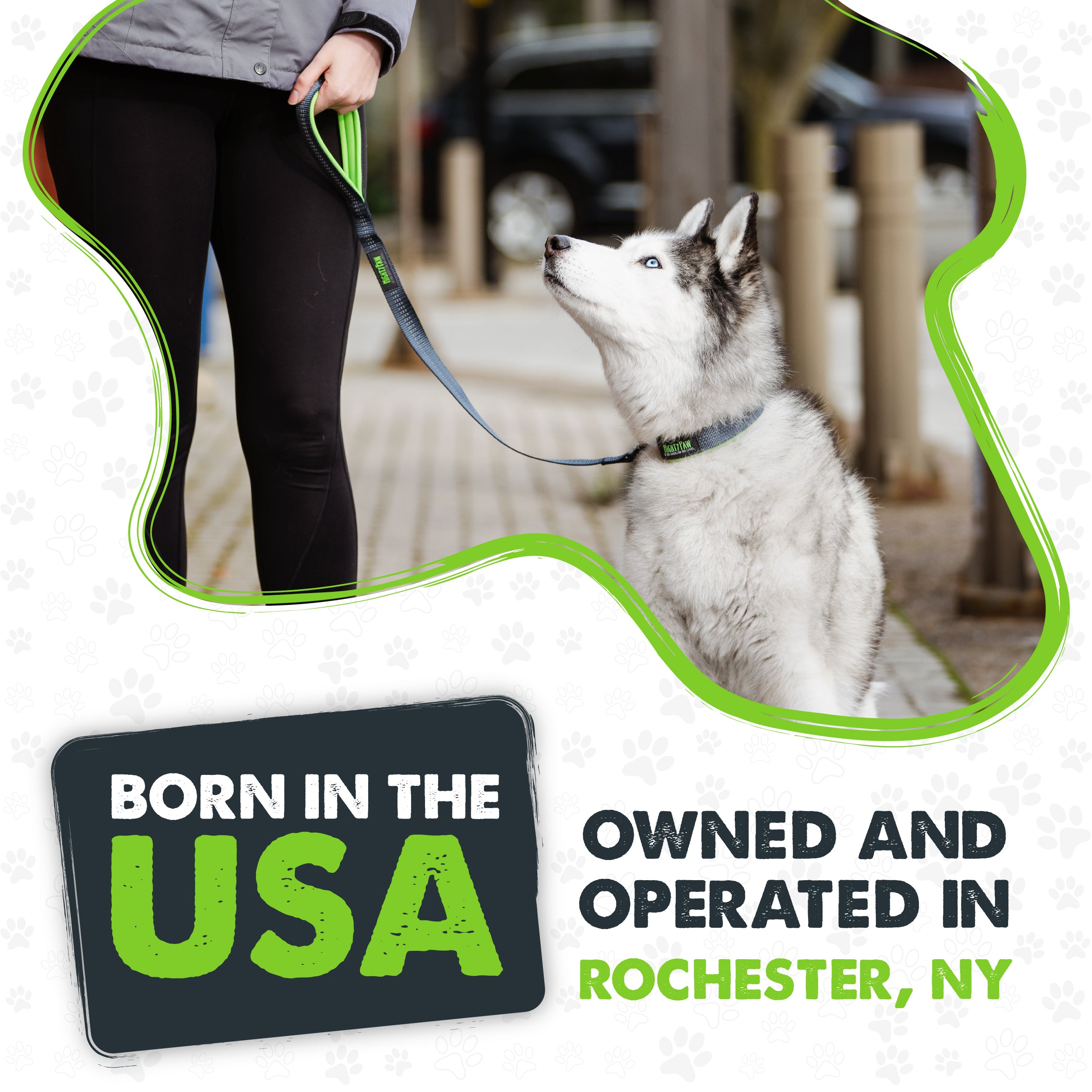 Short Traffic Handle Dog Leash
WHY A SHORT LEASH?
VET VISITS: More control when navigating through a high distraction environment like the Vets office.
TRAINING: The short leash keeps your dog in the perfect heel position.
SAFETY: Keep your dog right by your side at street crossings
WHAT MAKES US DIFFERENT?
PADDED HANDLE: Super soft neoprene lined handle to keep your hand and wrist comfortable even with the most playful dogs.
TANGLE-FREE: The clip comes with a tangle-free swivel piece that guarantees your dog (and your wrist) will never get tangled.
REFLECTIVE STITCHING: The entire length of the short leash is lined with reflective stitching to keep you and your dog safe even when the sun goes down.
AVIATION ALUMINUM CLIP: Our carabiner clip offers 400kg tension control, the same type of clip that safeguards the lives of rock climbers. The extremely lightweight aviation aluminum is built to last and withstand your Mighty Dog.
2 SIZES | 2 COLORS: Choose your color: black/orange or grey/green. Choose your size: 18" or 30"
100% SATISFACTION GUARANTEE: Order worry-free with our 90 day no questions asked satisfaction guarantee.
The Mighty Paw Short Leash was created by dog lovers for dog lovers. Our mission is to strengthen the family bond between you and your dog through reliable products that deliver performance and most importantly, fun. We are a family owned and operated business out of Rochester, NY.