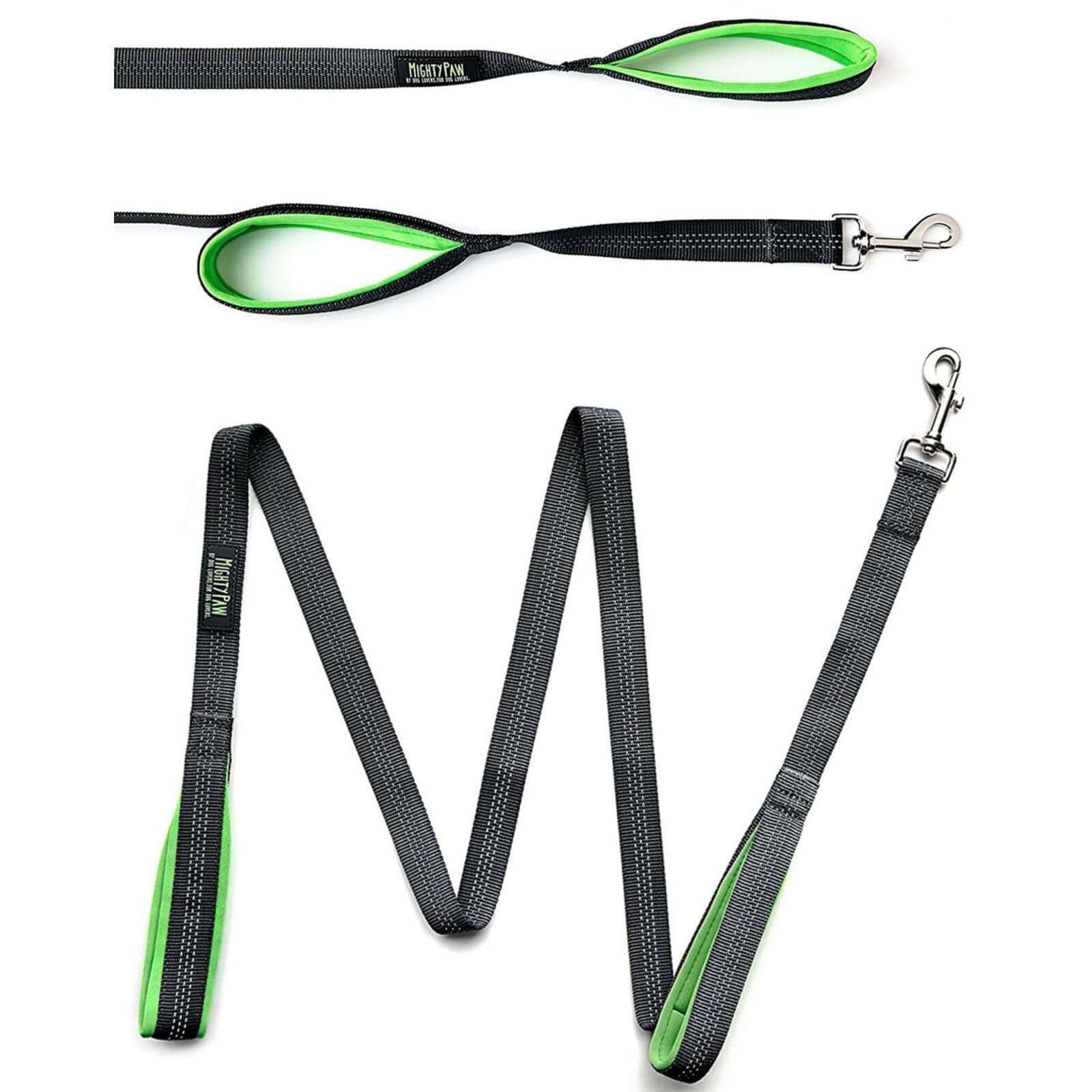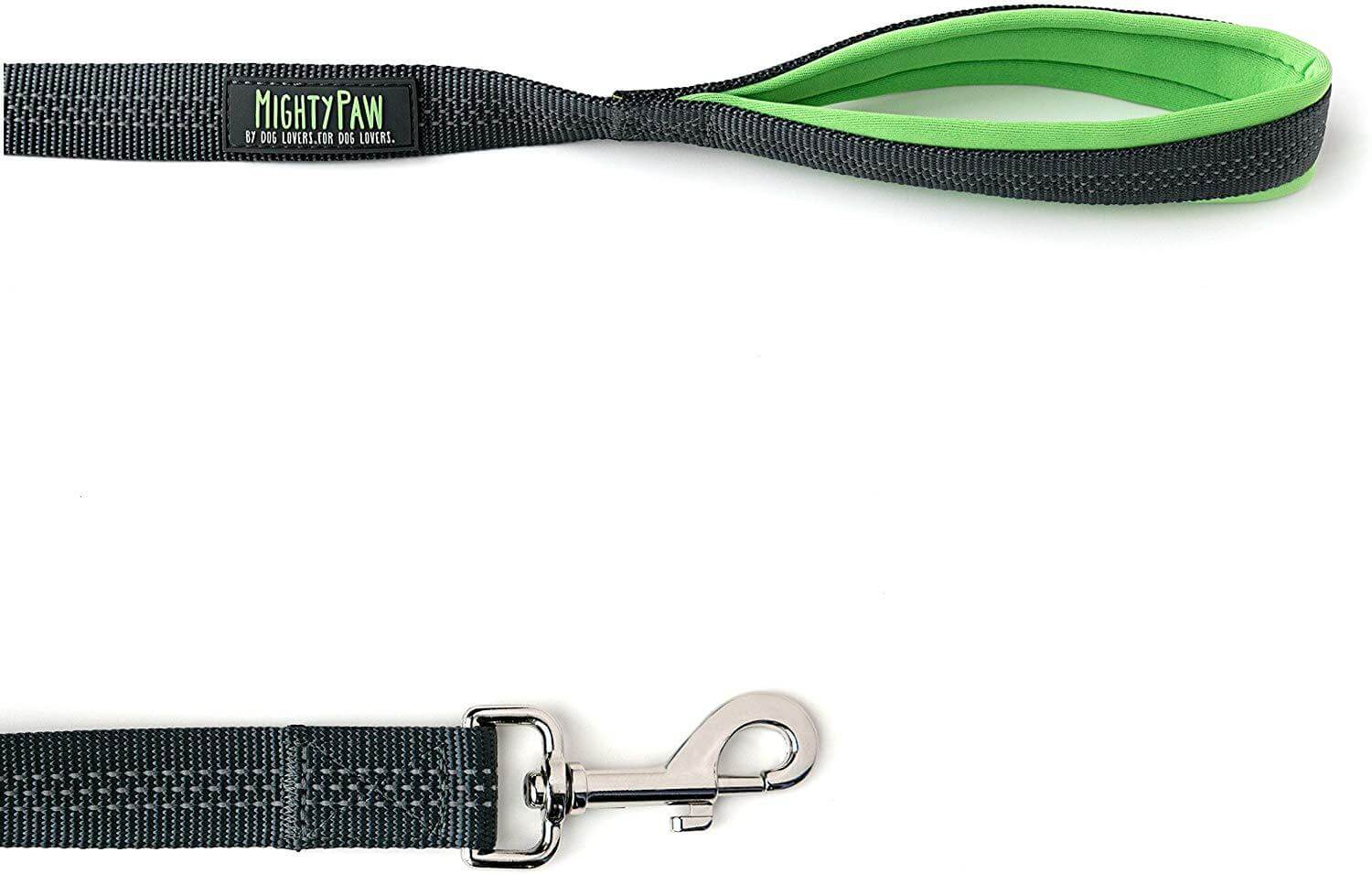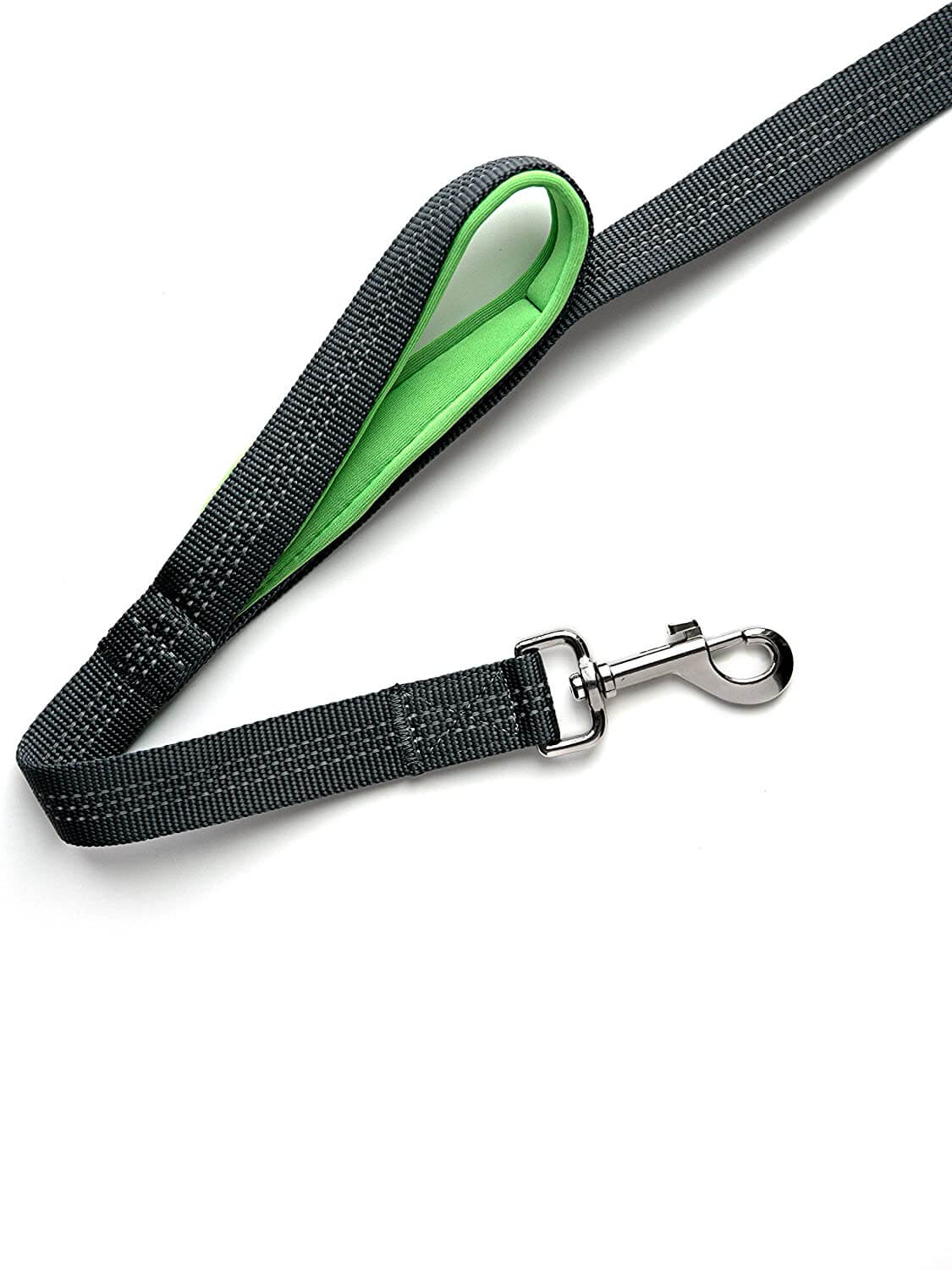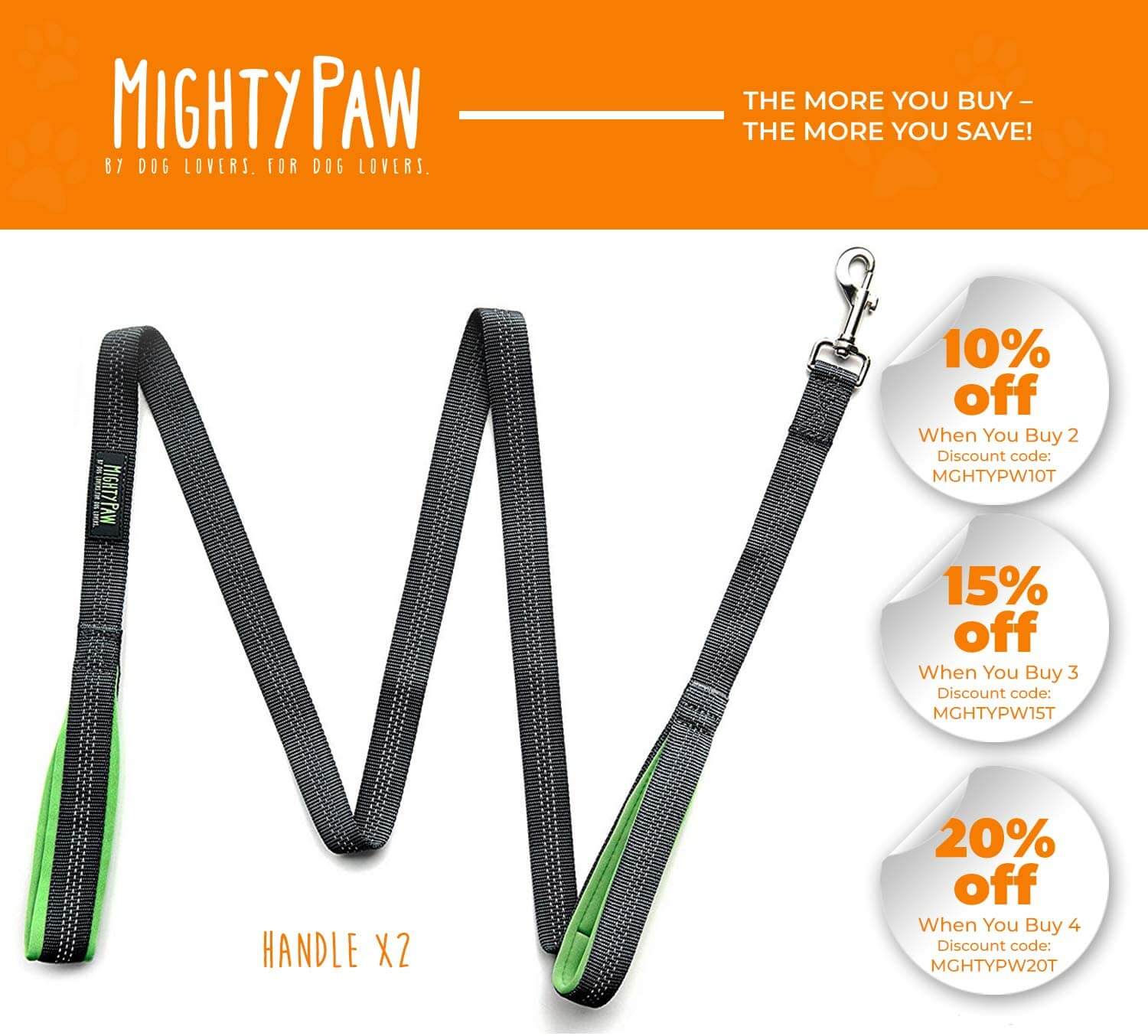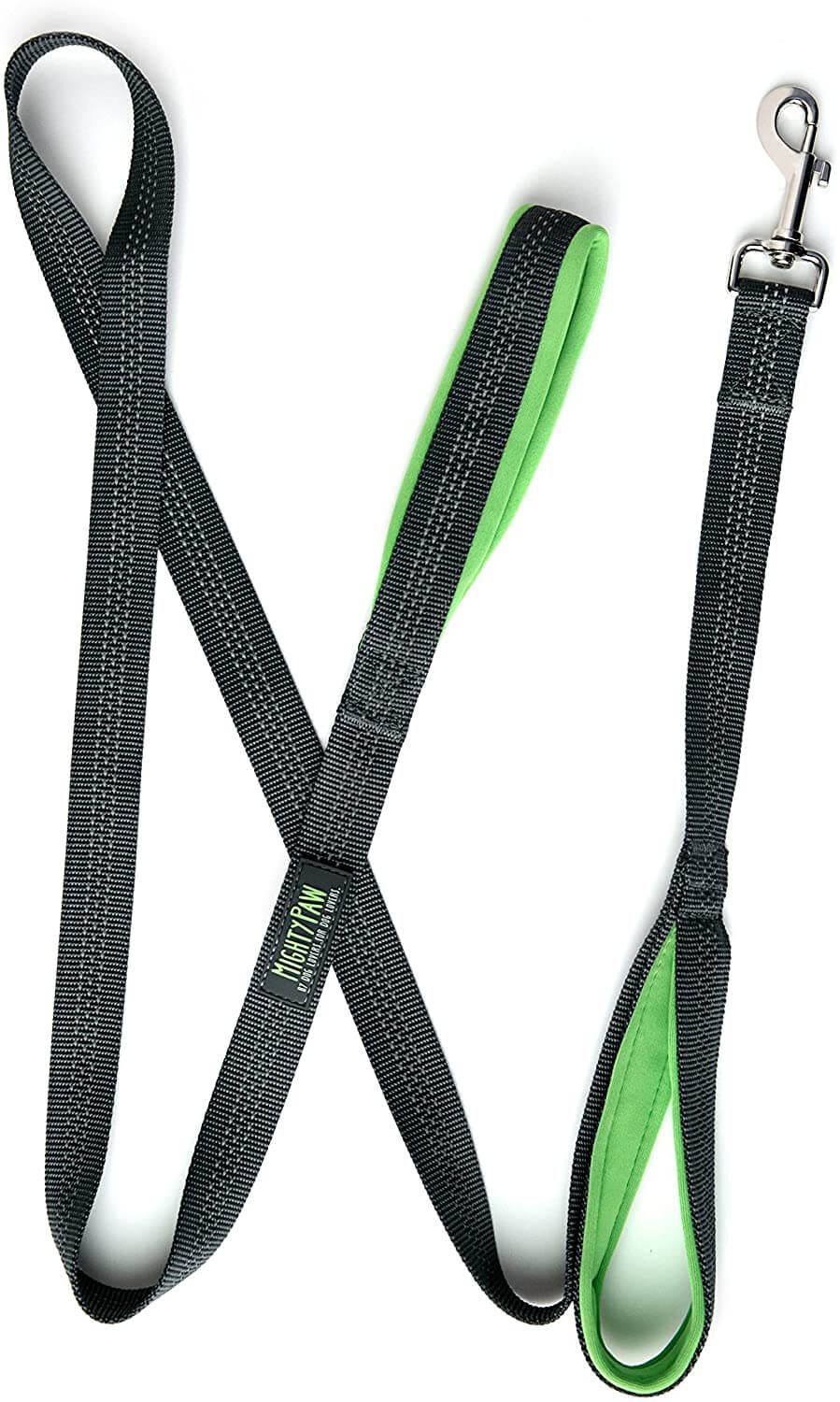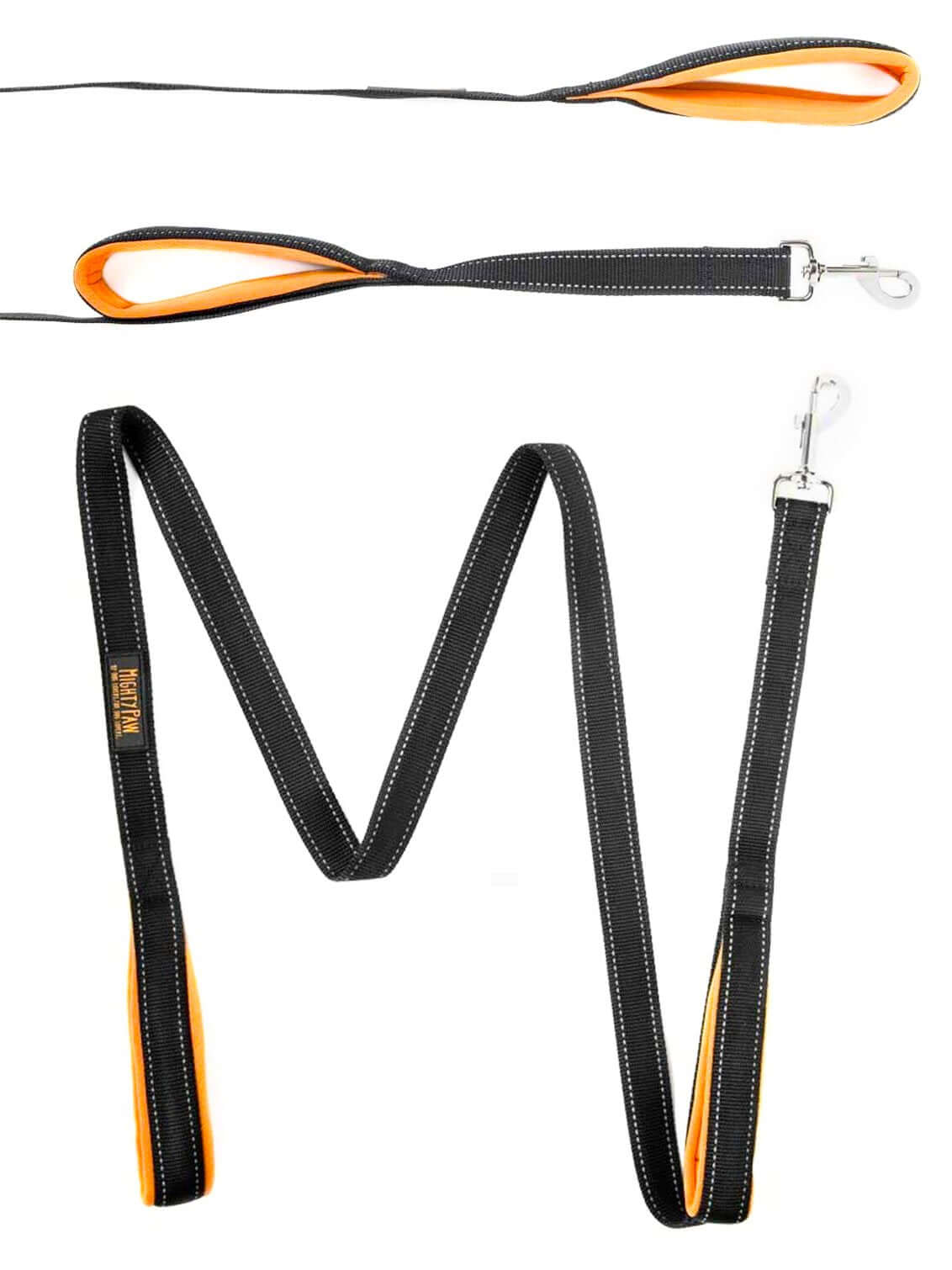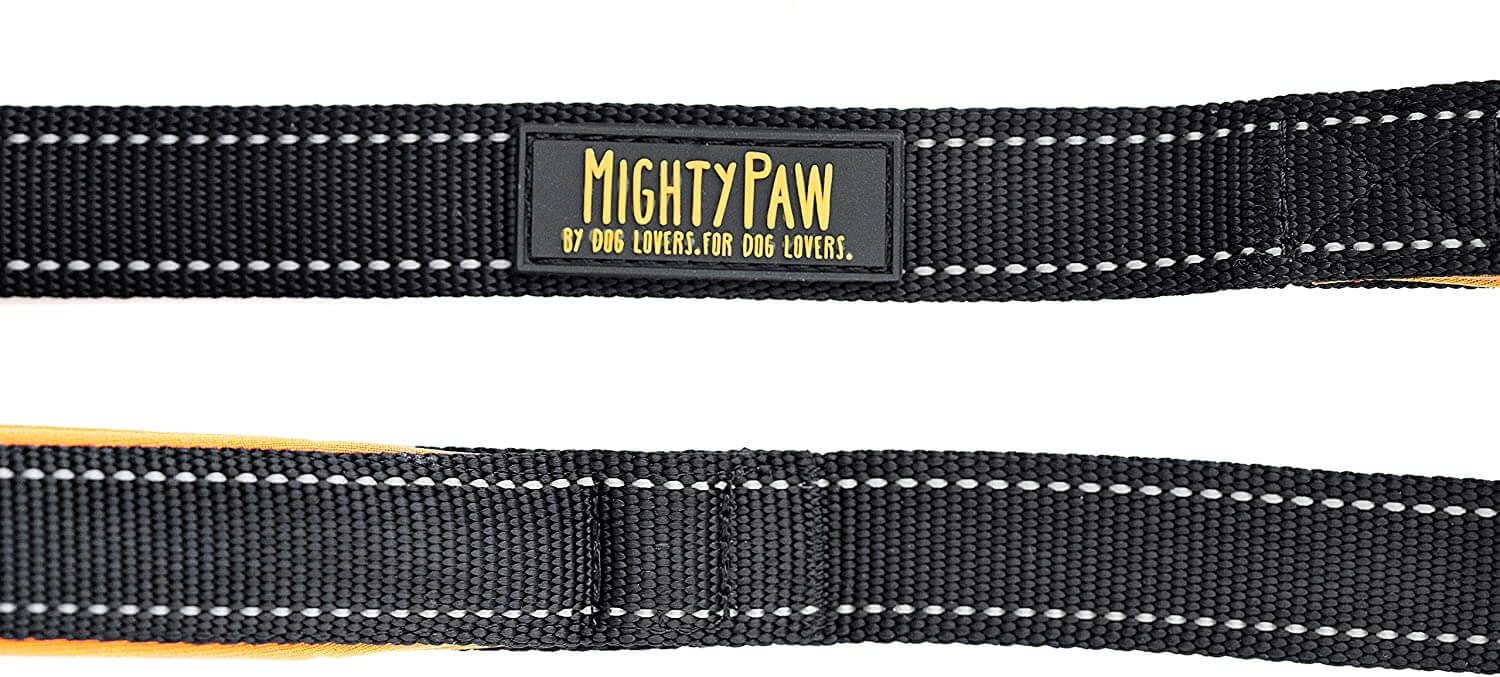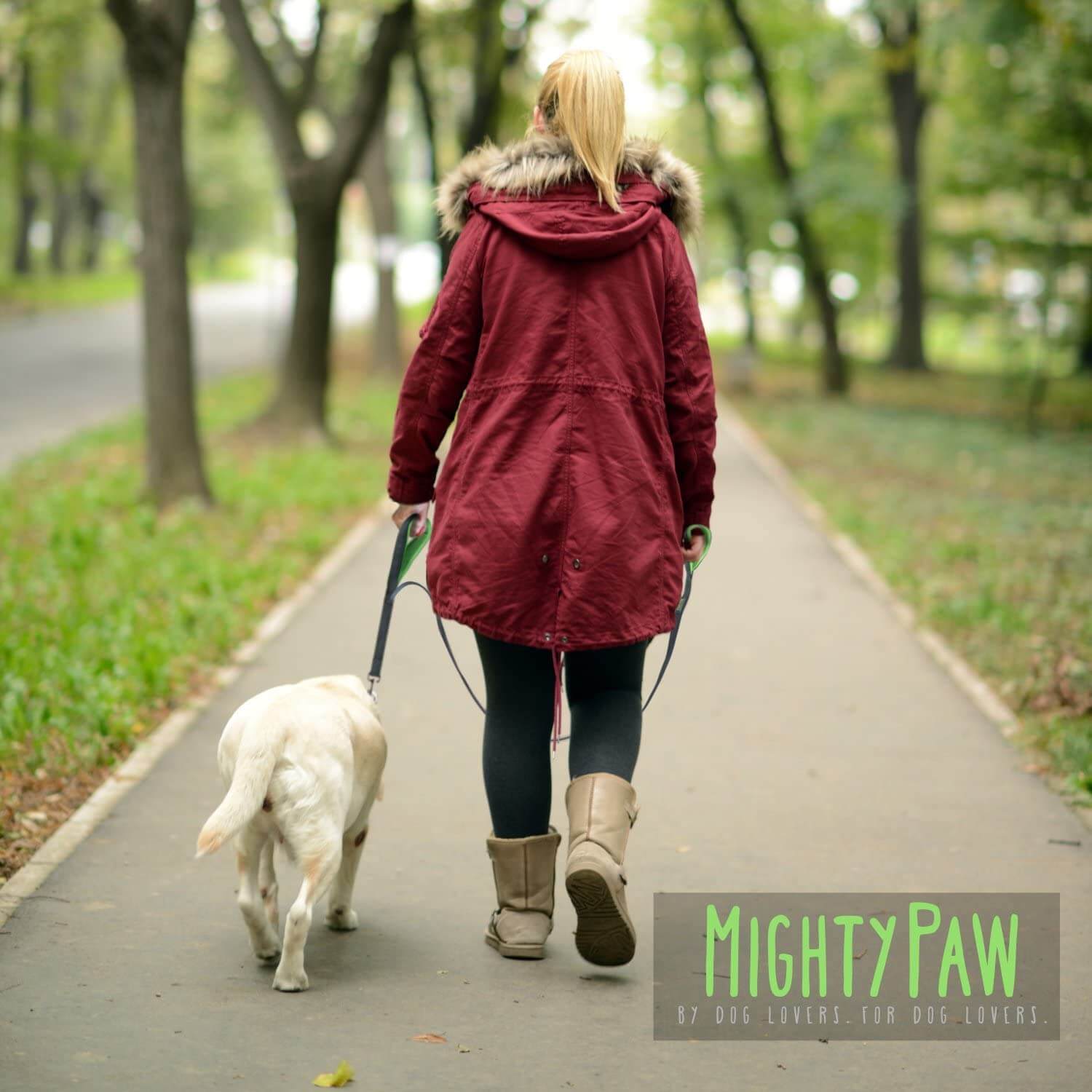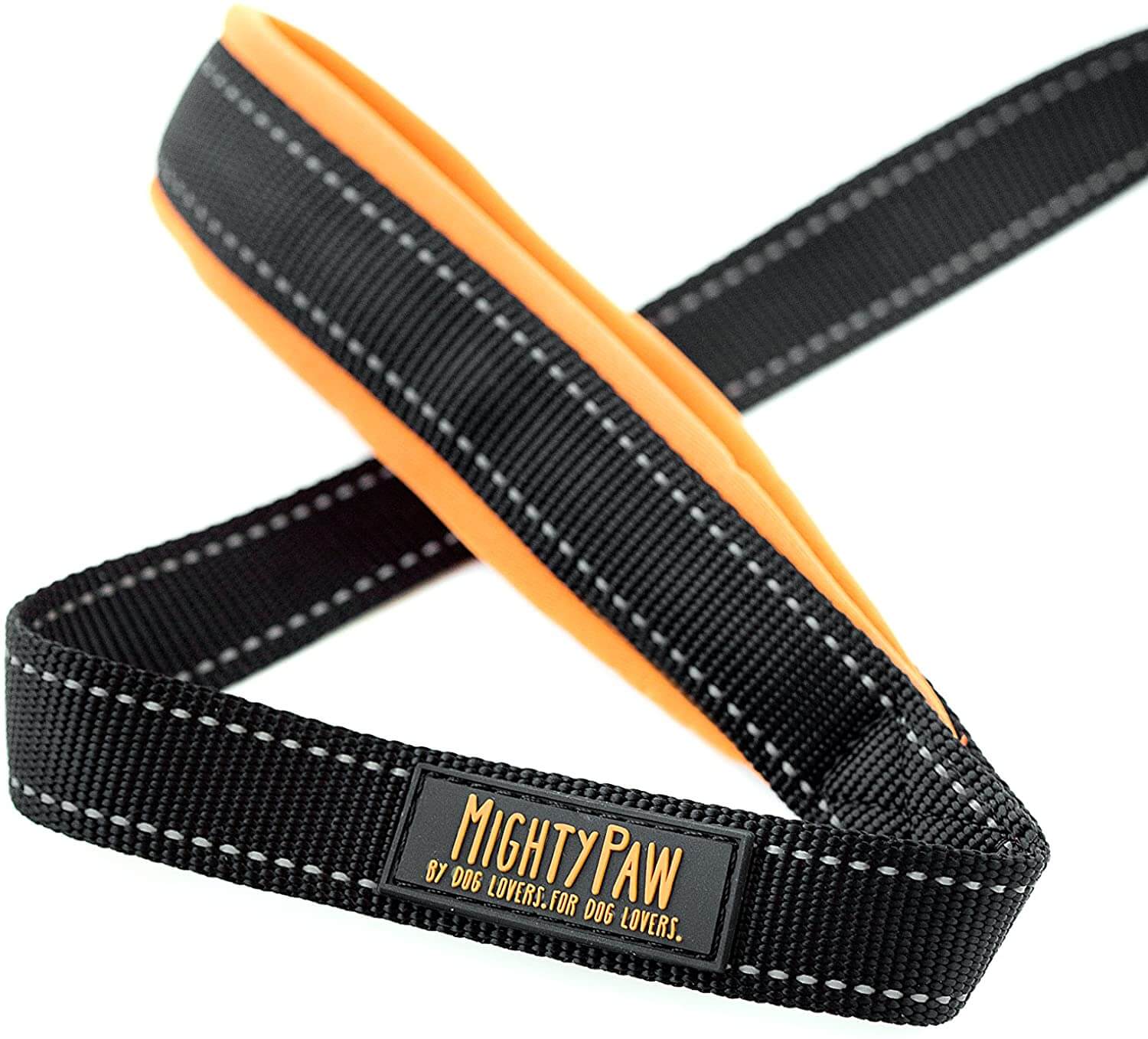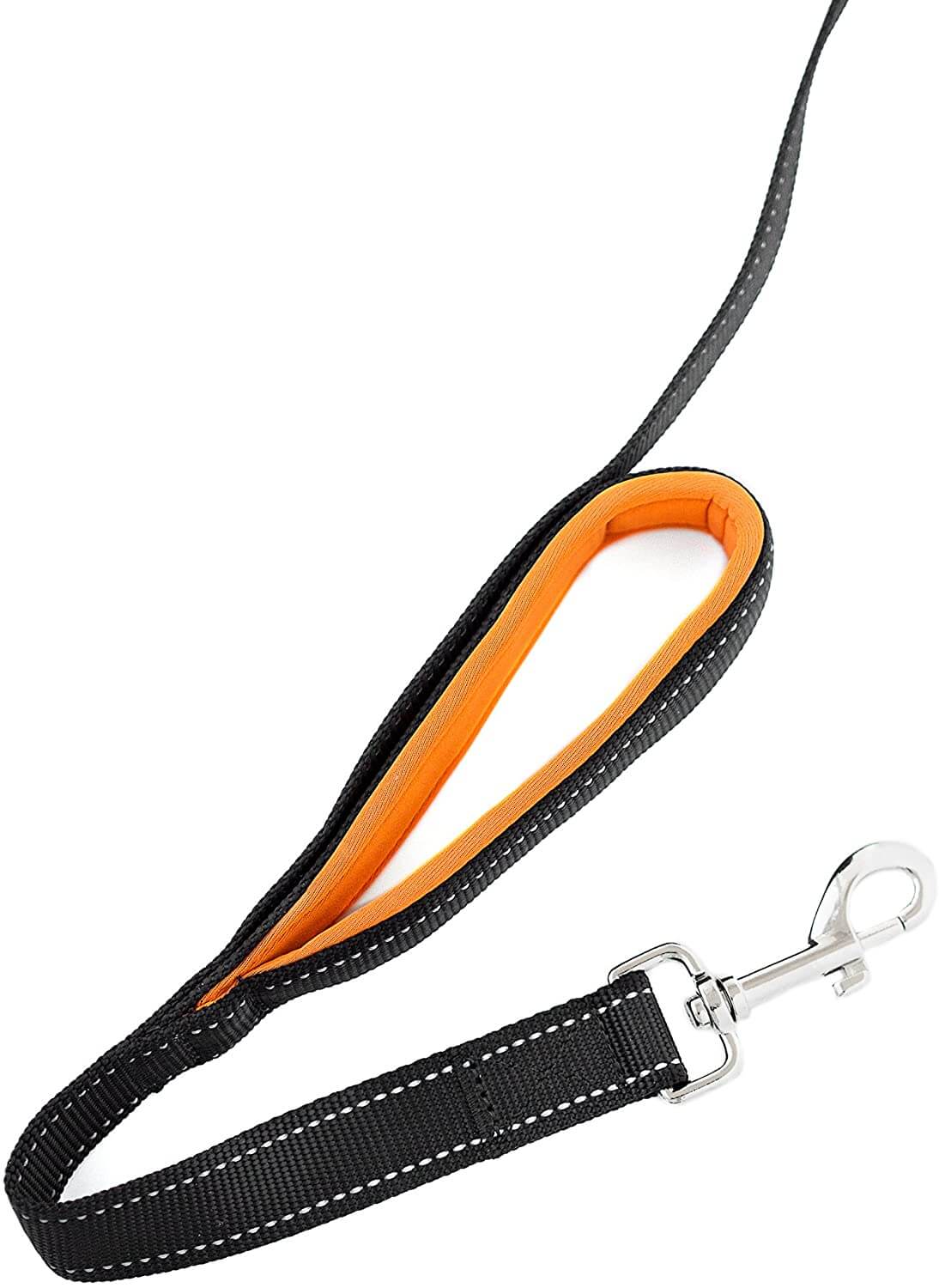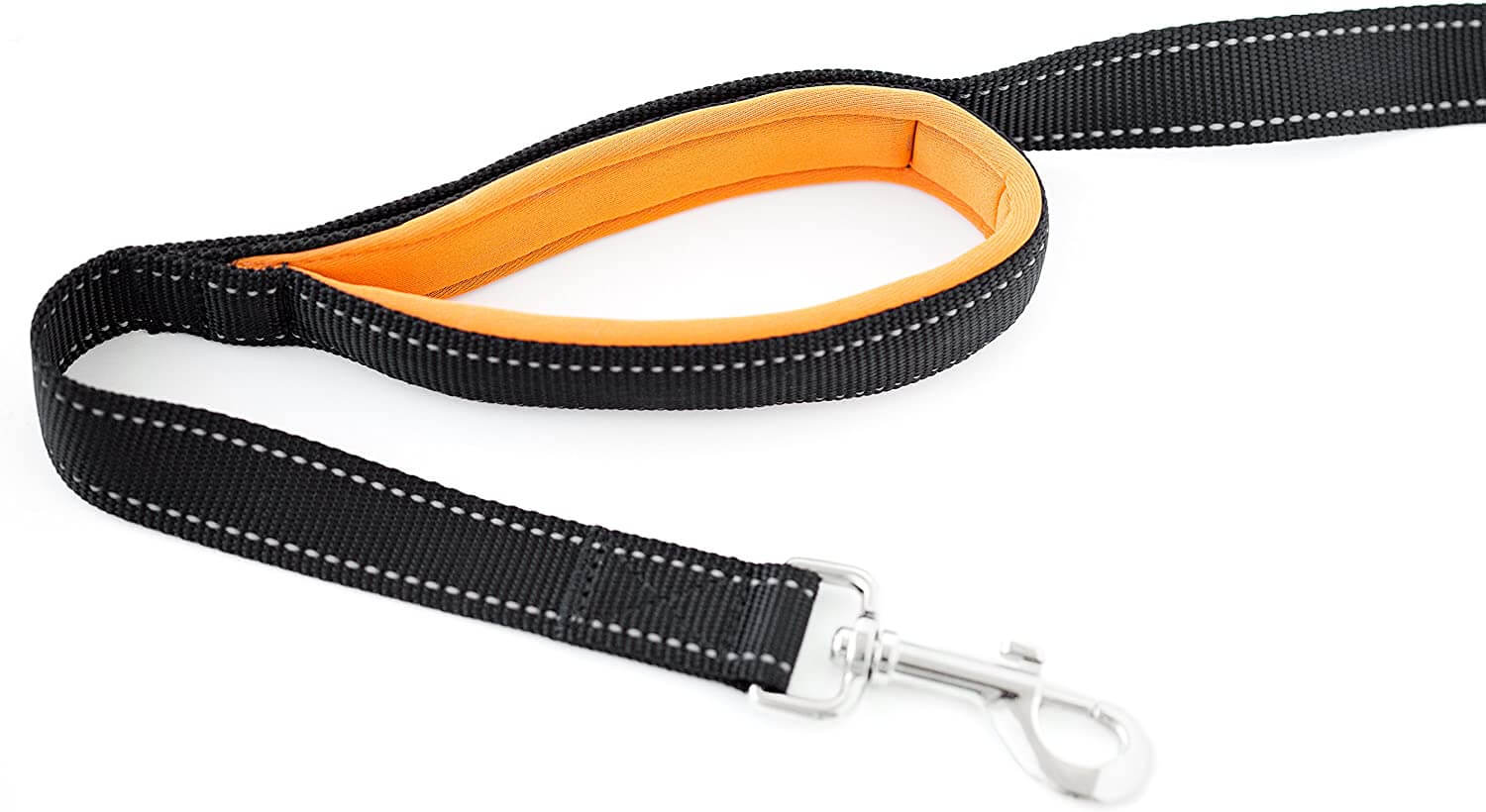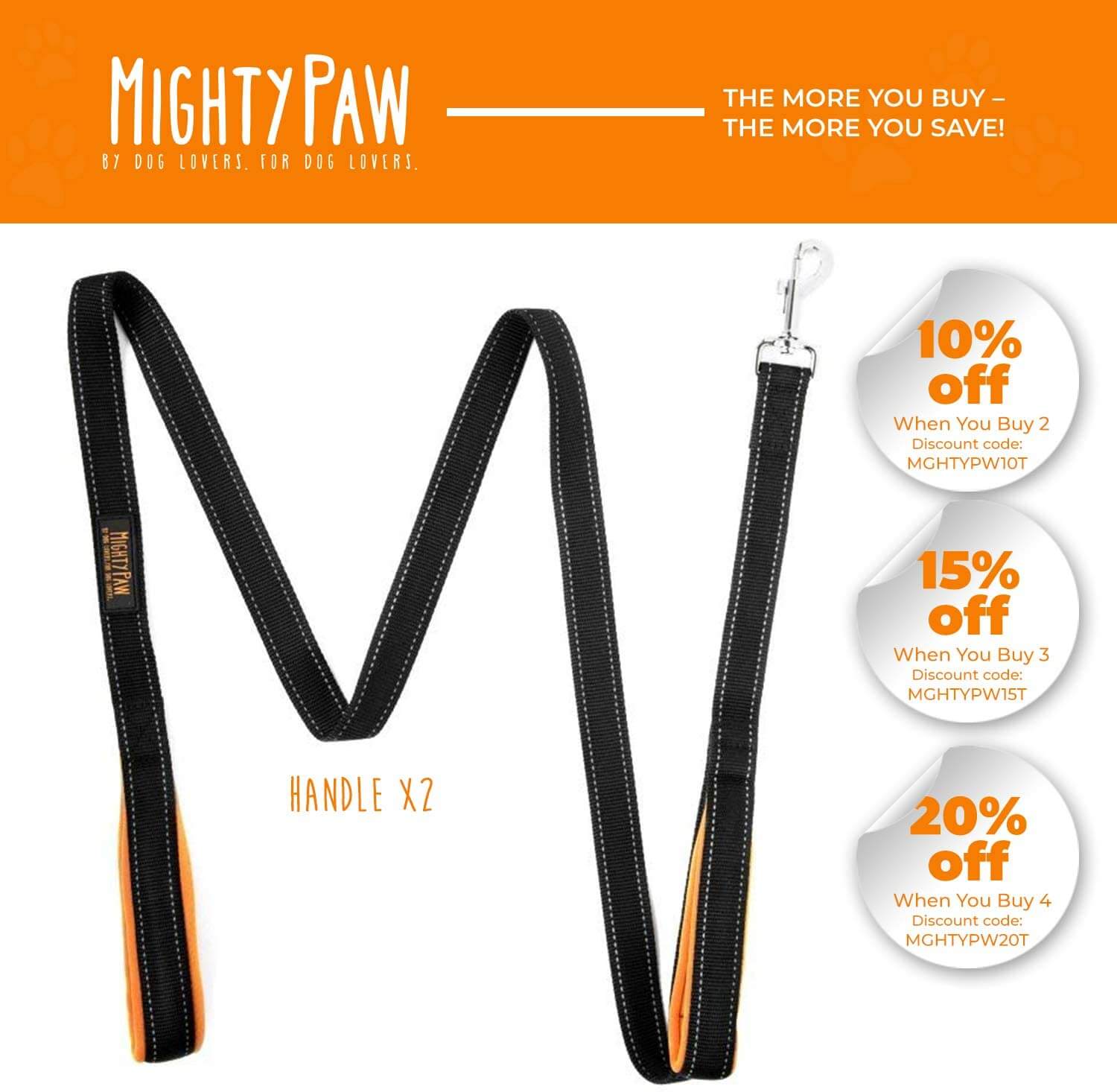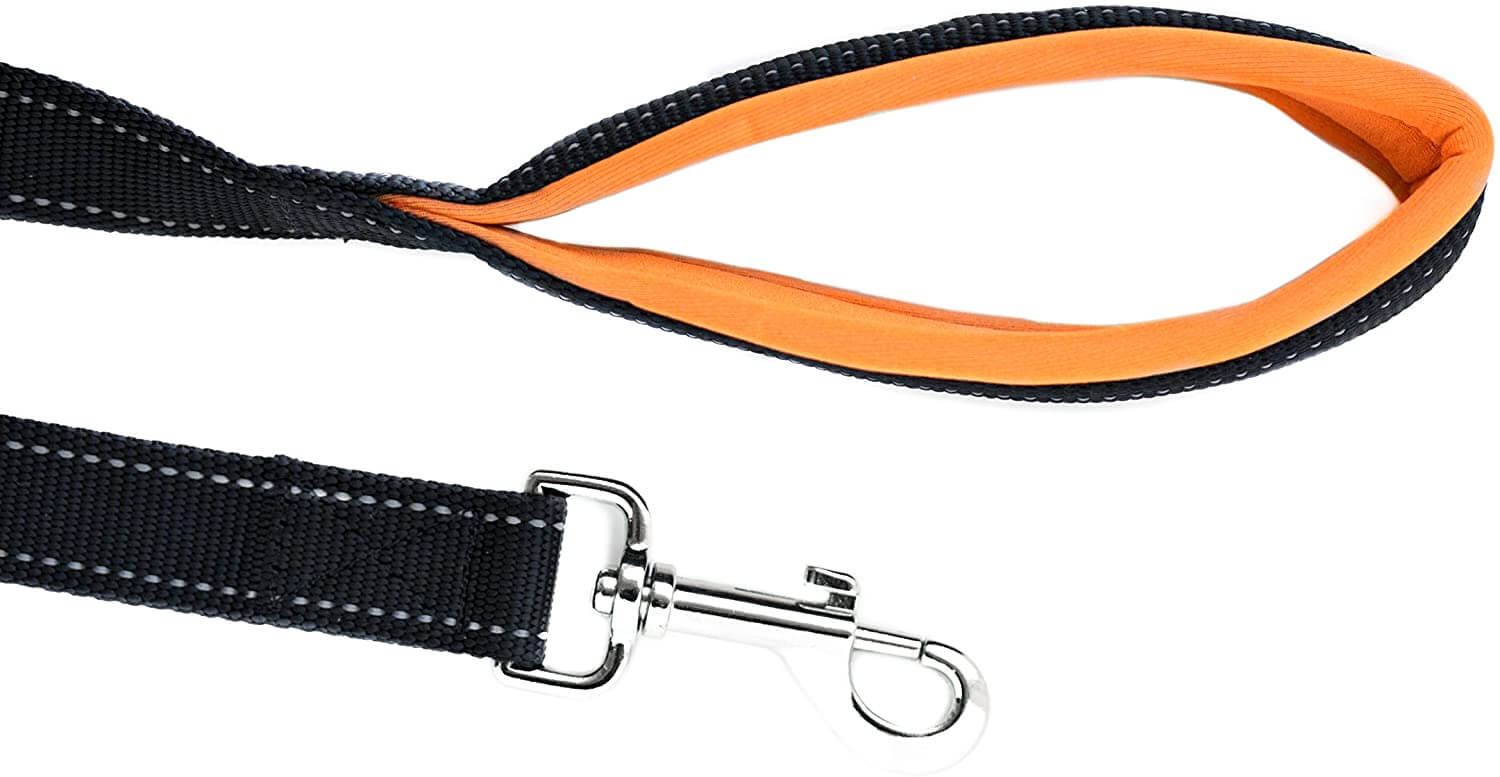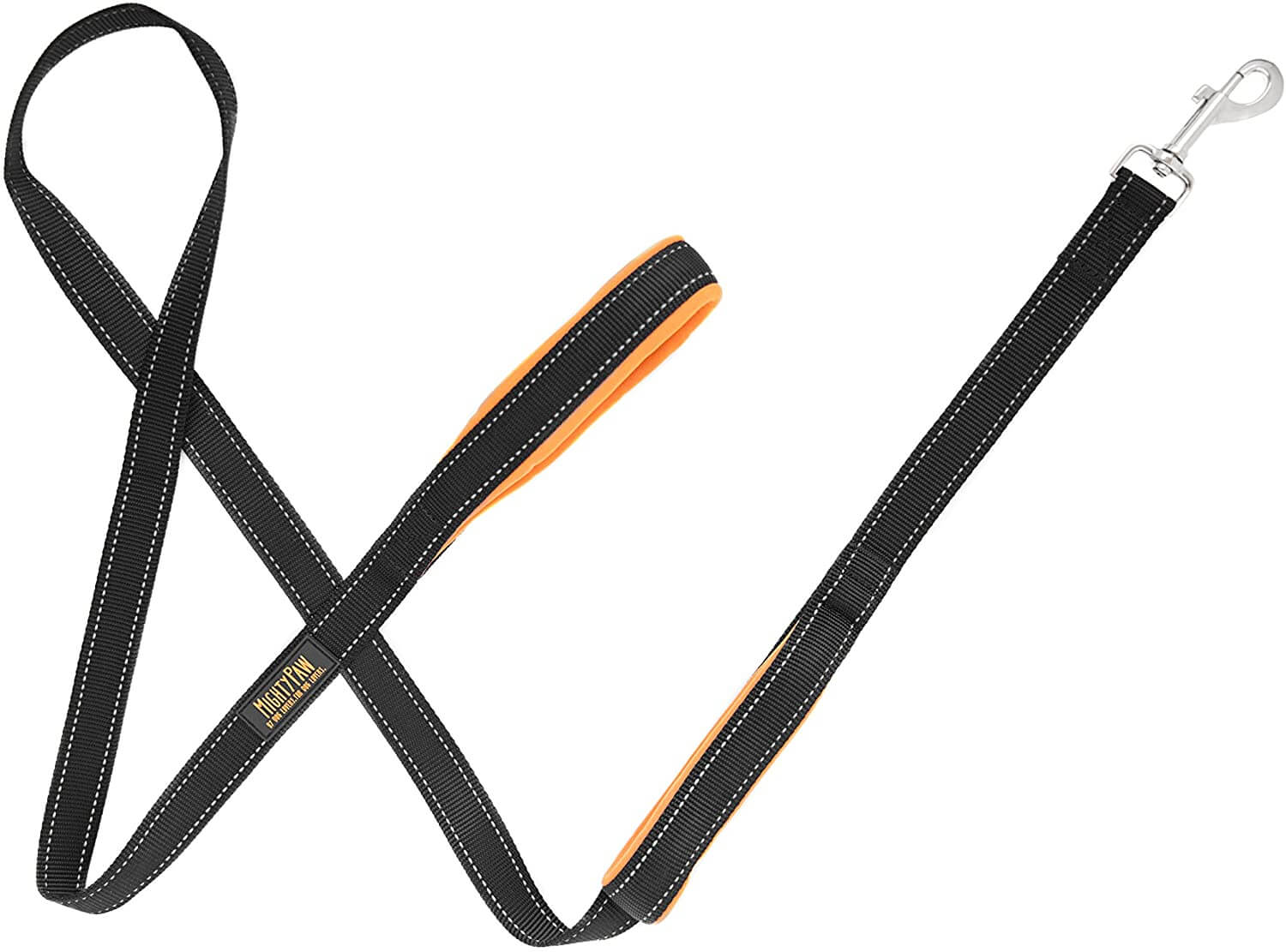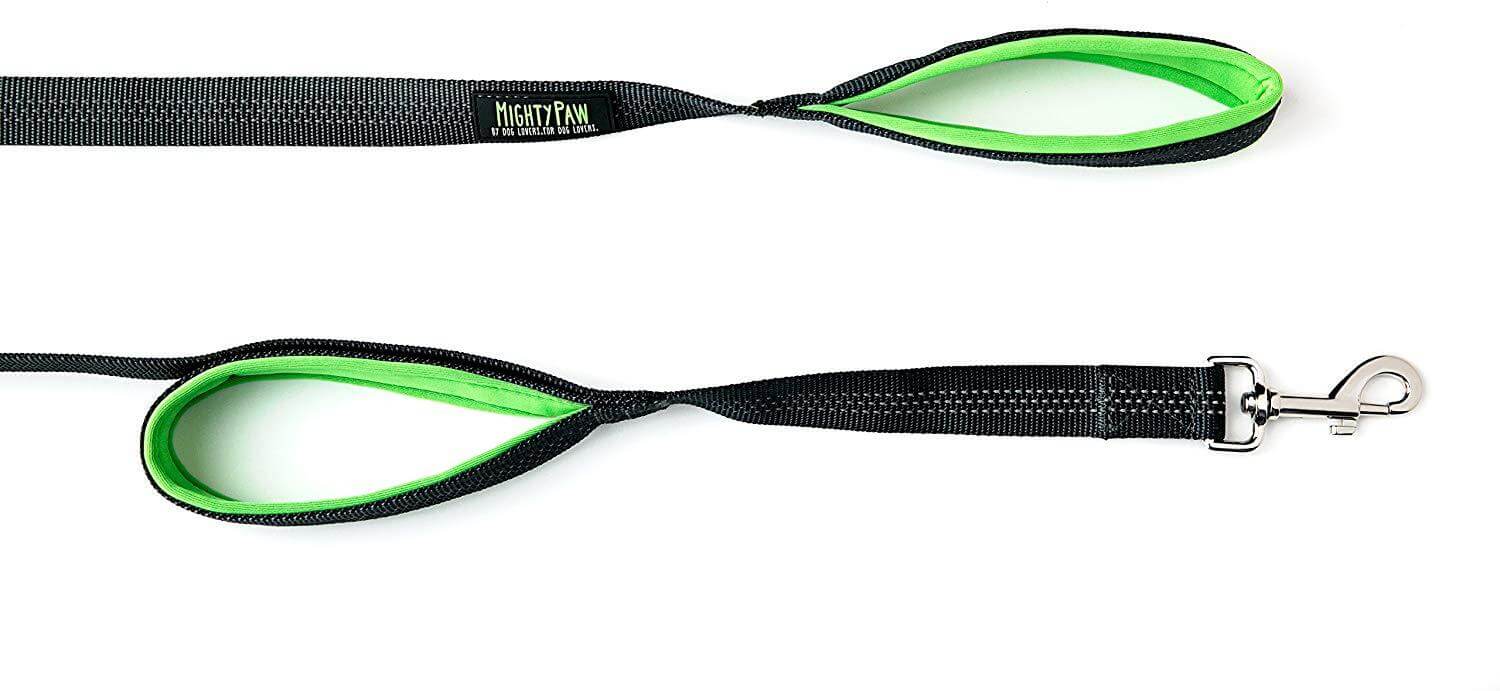 HandleX2 Dual Handle Dog Leash
The Mighty Paw HandleX2 offers several unique features that every dog owner will be sure to appreciate:
TWO HANDLES ONE LEASH: Mighty Paw fans are raving about the HandleX2 Dog Leash. Experience for yourself the convenience of having two handles, for both freedom and control, when walking your dog.
Picture this: You are walking with your dog on a tight trail or sidewalk. Another dog is approaching and you want to have more control. What do you do? With the HandleX2 Dog Leash you no longer have to reach for the collar or wrap the leash multiple times around your hand. Simply reach down for the traffic handle (that's padded) and comfortably gain control for your dog.
PREMIUM QUALITY: The HandleX2 is made with premium quality weather-proof nylon material and durable hardware to ensure its use for years to come.
COMFORT: Padded Handles in both positions
SAFETY: Reflective stitching along the entire length of the leash (on both sides).
FREE GIFT: We have included a FREE leash wall hook with every purchase. Use it to stylishly hang your HandleX2 when not in use.
MONEY BACK GUARANTEE: Purchase with confidence with our no-hassle 90 day 100% money back guarantee.
SPECIFICATIONS:
Length: 6 Feet
Width: 25 mm (1")
Thick: 2 mm
Traffic Handle 12" from the end