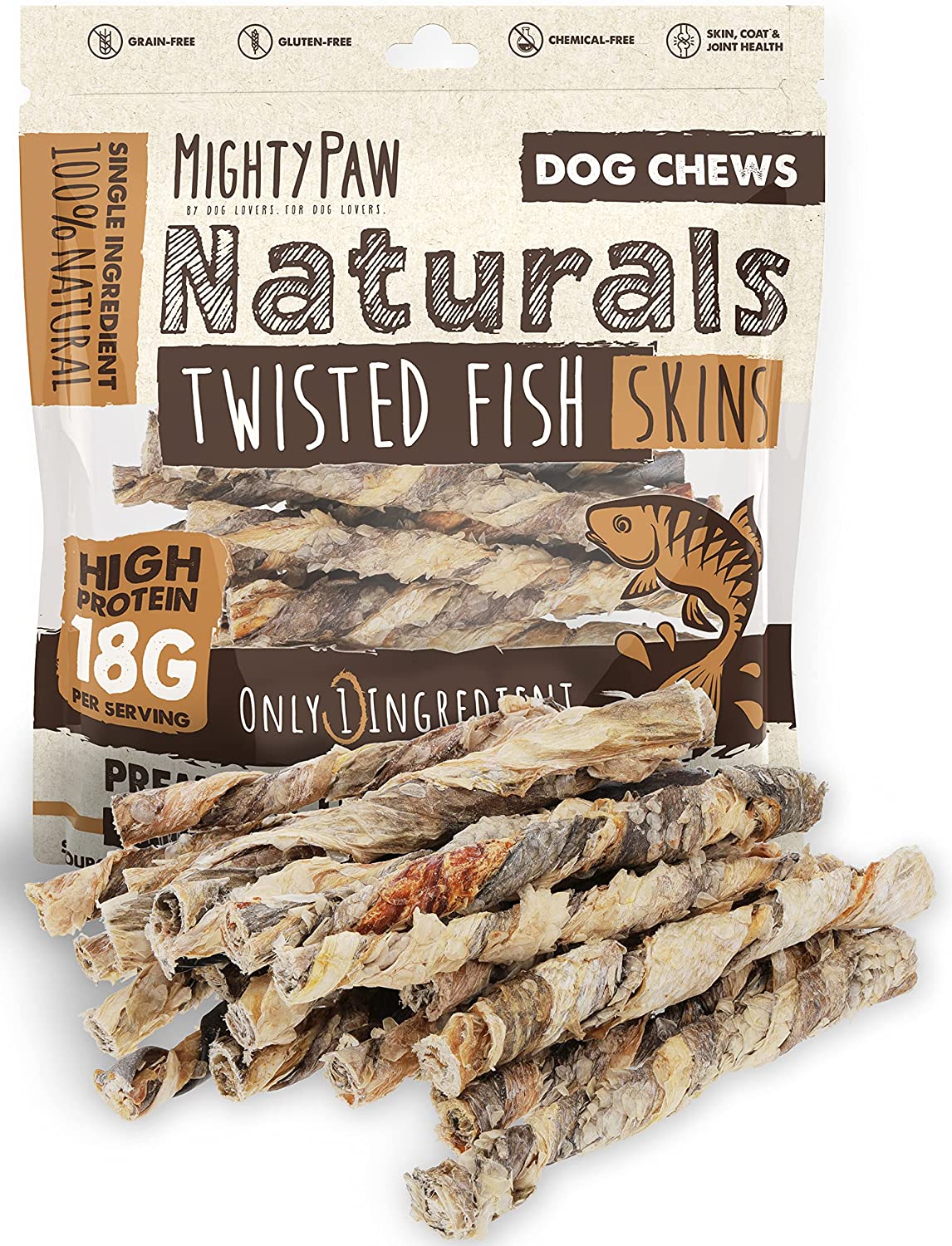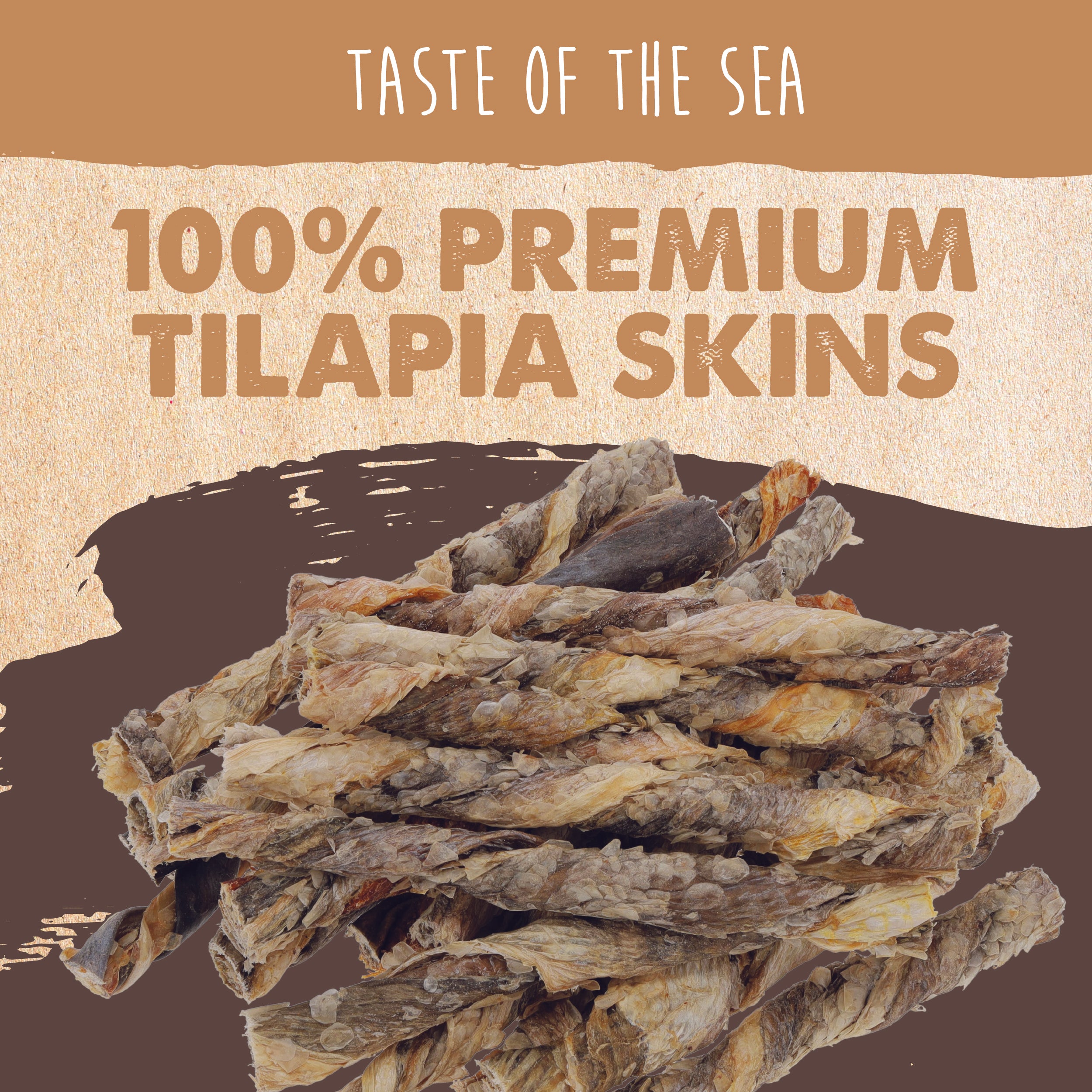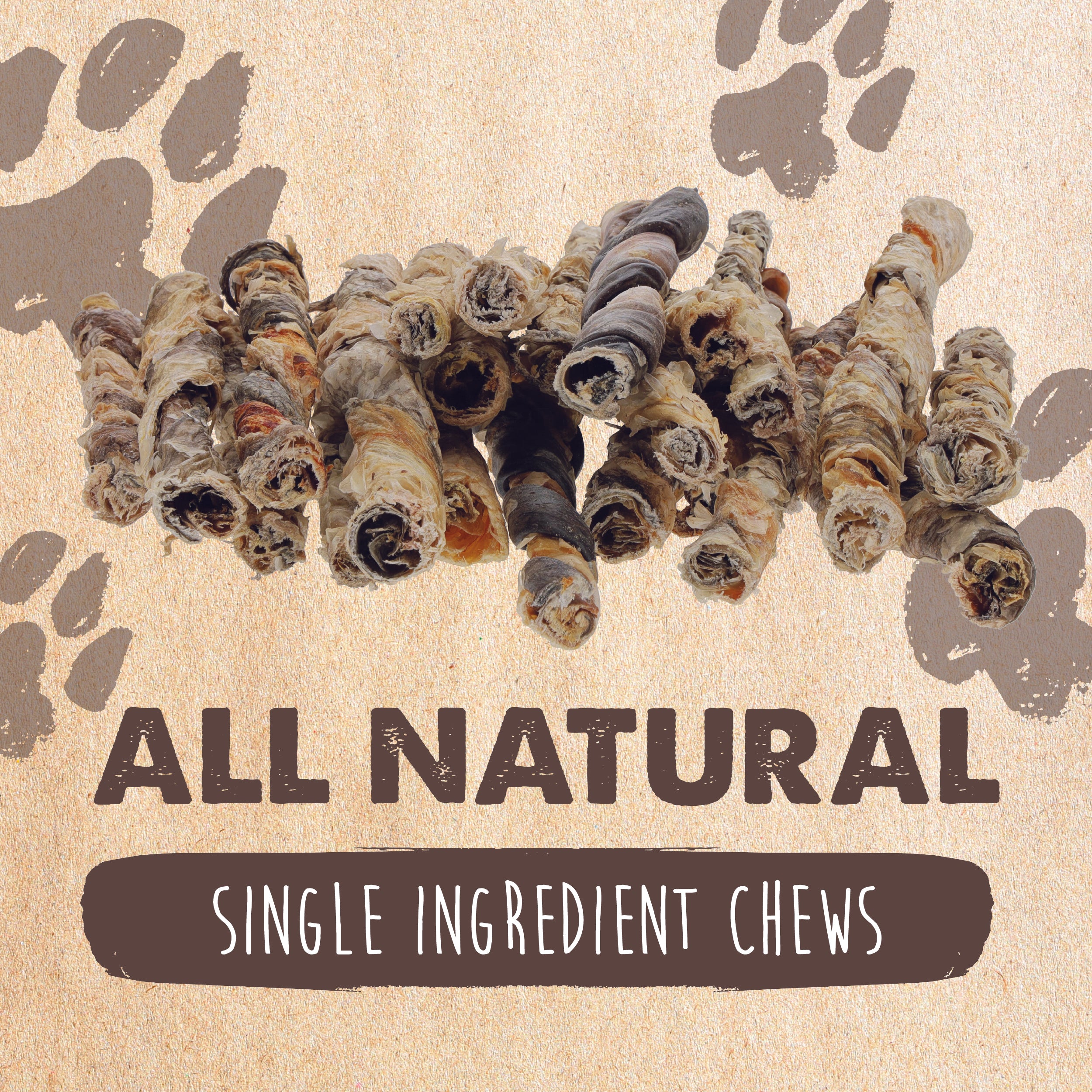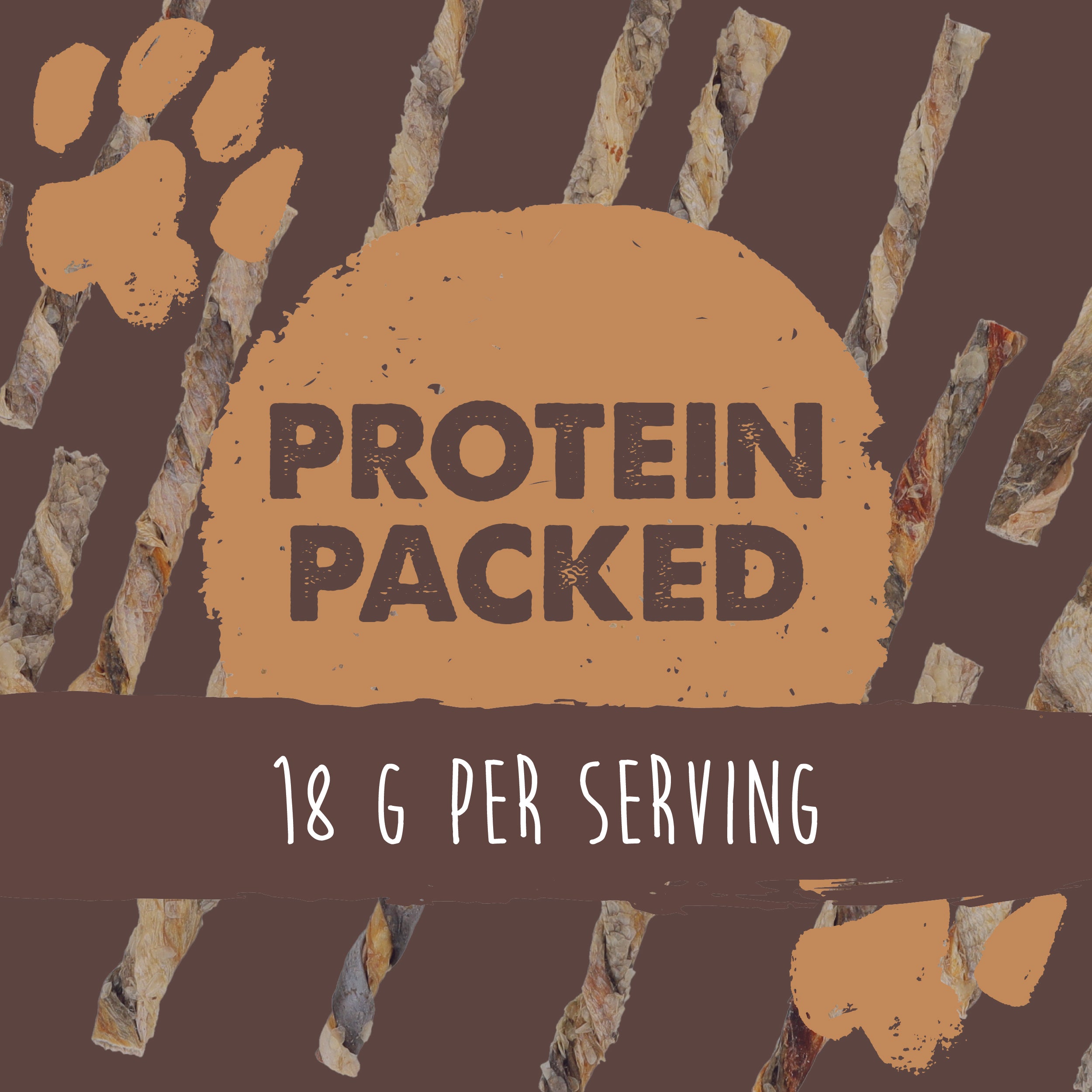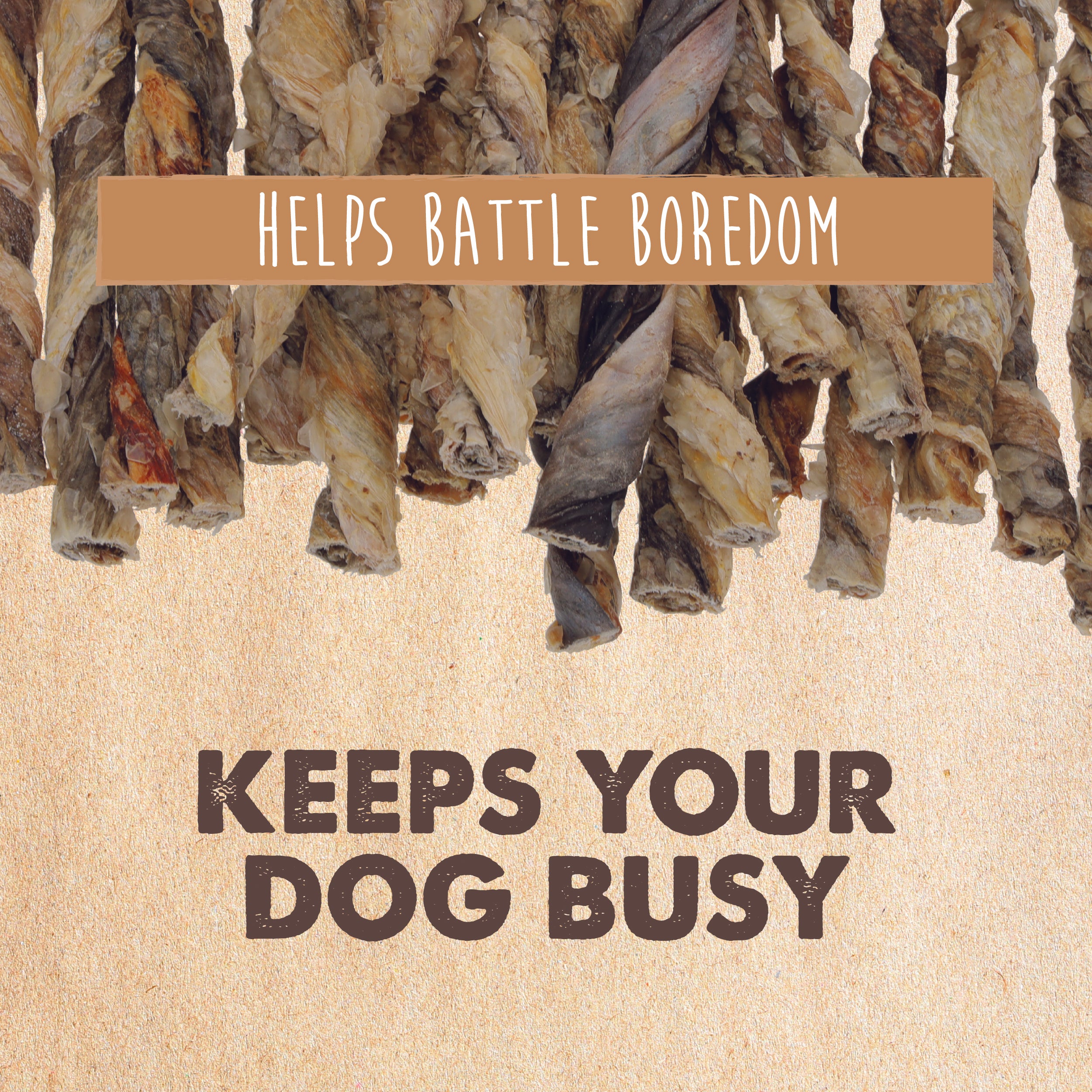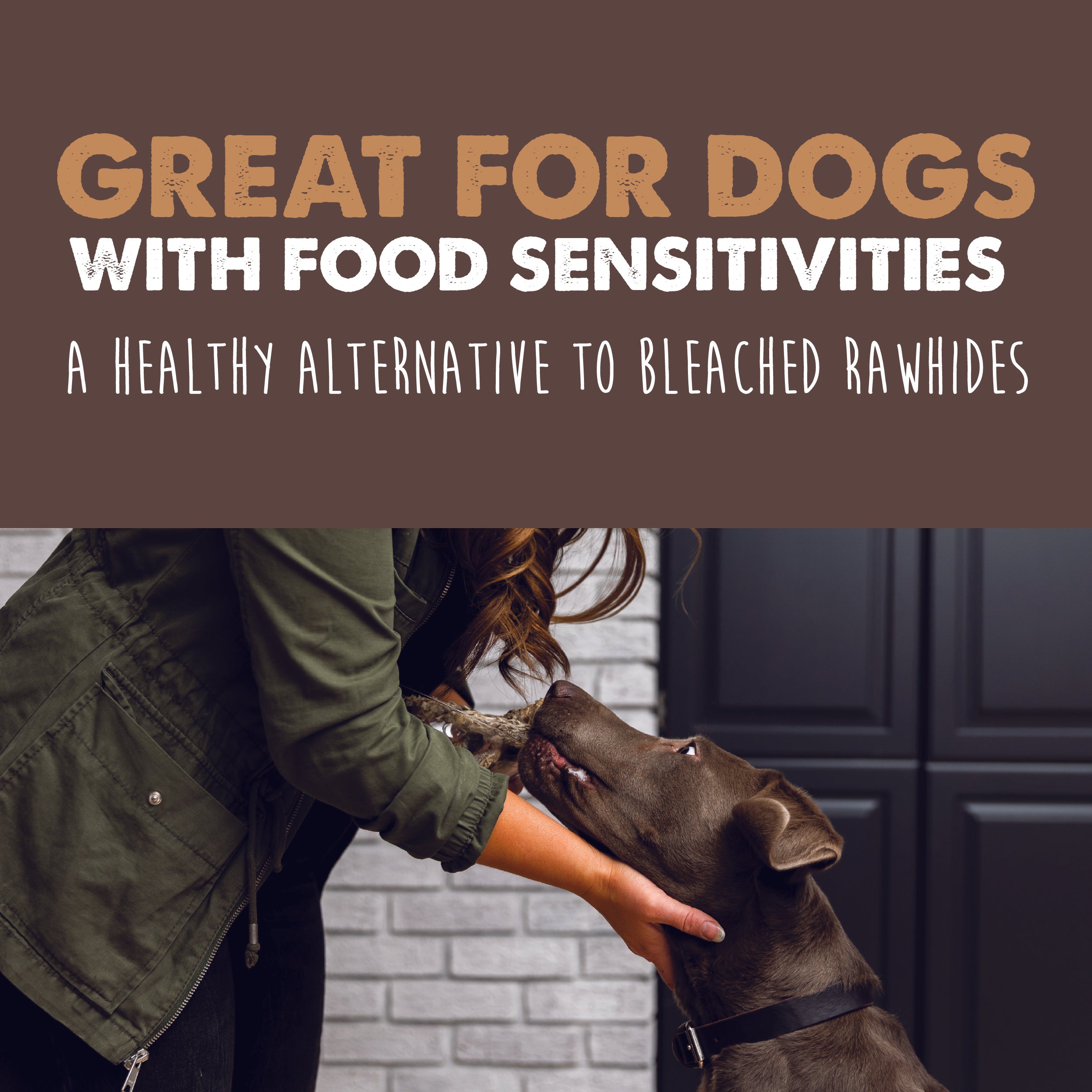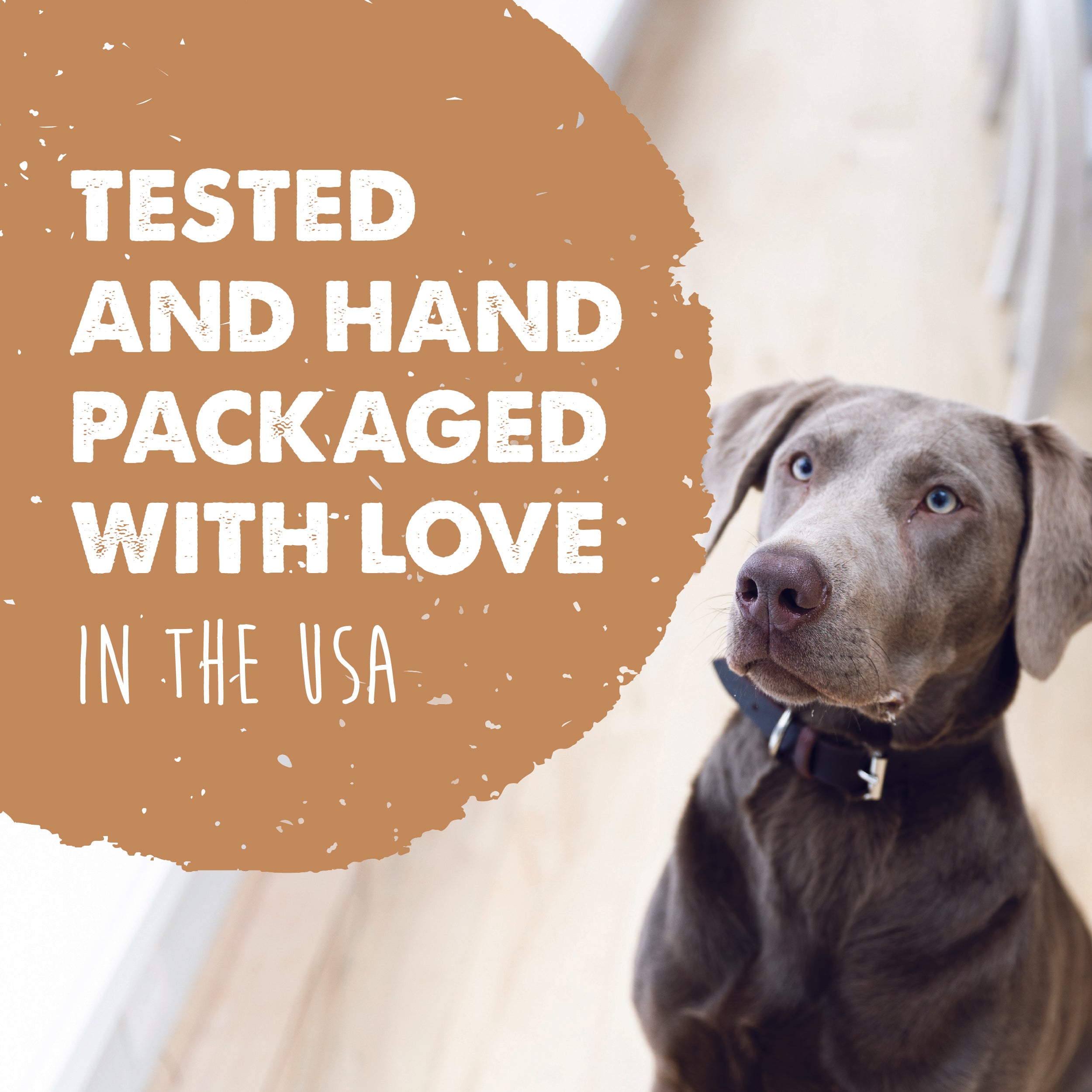 Fish Skin Twists For Dogs
Mighty Paw Naturals Fish Skin Twists 
A Healthy Snack Fit For Your Sea Dog
Our fish skin chews are the perfect treat for your furry friend! Made from 100% natural and high-quality tilapia, these chews are a tasty and healthy snack for dogs.

Slow-dried to preserve their flavor and nutrients, these chews are free from any artificial additives, preservatives, and chemicals. They are a safe and natural choice for your dog.

Fish skin is a great source of omega-3 fatty acids, which can help to promote a healthy coat and skin in dogs. These essential fatty acids can help to keep your dog's coat shiny and soft, as well as support healthy skin.

In addition to being a healthy treat, our fish skin chews are also low in fat and calories, making them a suitable choice for dogs on a weight management plan or with dietary restrictions. They can be enjoyed as an occasional treat without adding excess calories to your dog's diet.

Overall, our fish skin chews are a tasty, healthy, and convenient treat for your furry friend. Treat your pup to the taste of the sea with our fish skin chews. Your dog will thank you!

Click 'add to cart' to battle doggie boredom with these drool-worthy dog chews… your pup will thank you! 
Calories (Calculated)
3293 kcal/kg; 47 kcal/serving
Serving Size: 2 Sticks (~22 g)

Guaranteed Analysis
Crude Protein (Min): 80%
Fat (Min): 1%
Fiber (Max): 1.5%
Moisture (Max): 20%

Ingredients
Tilapia Skin