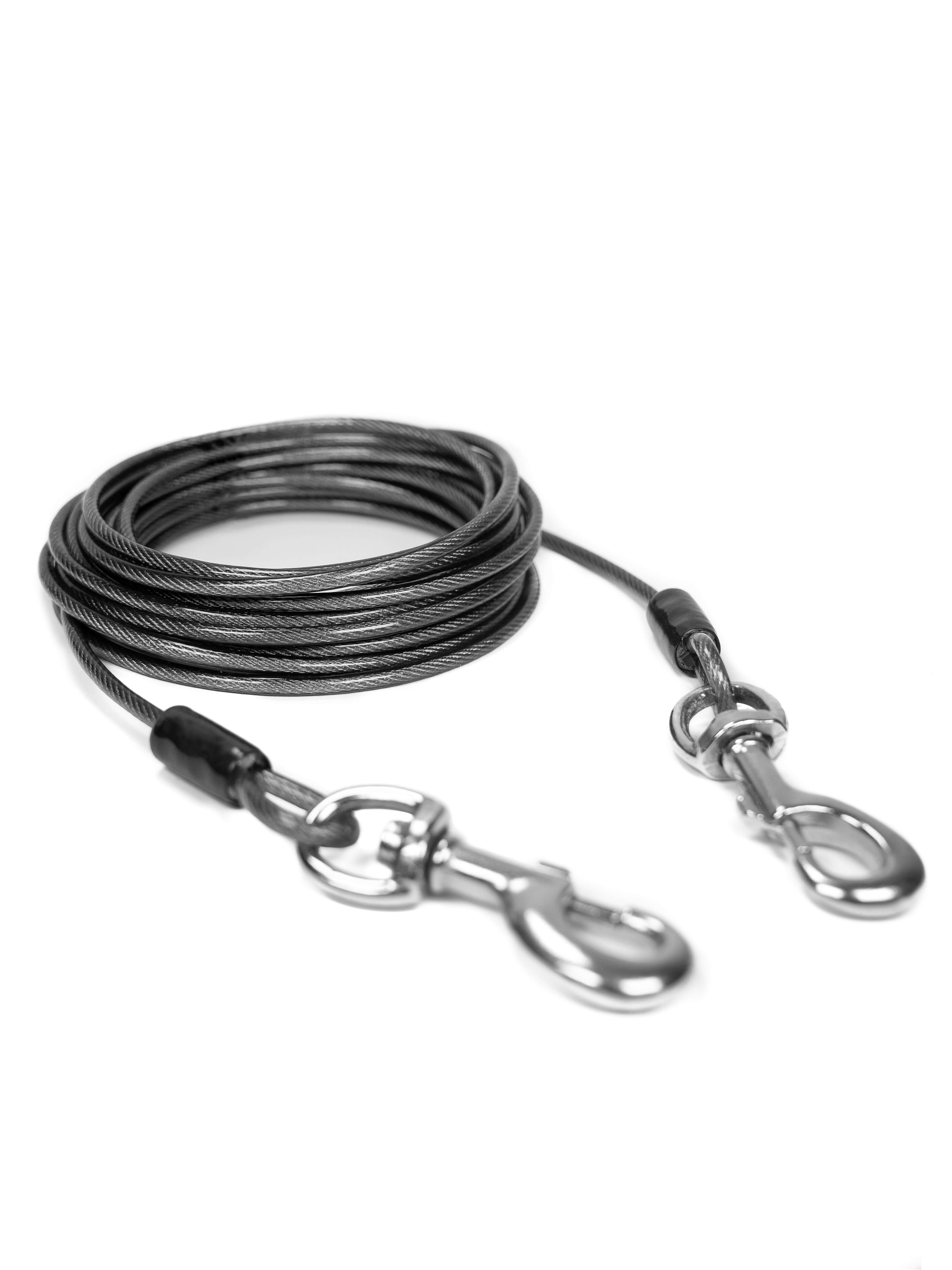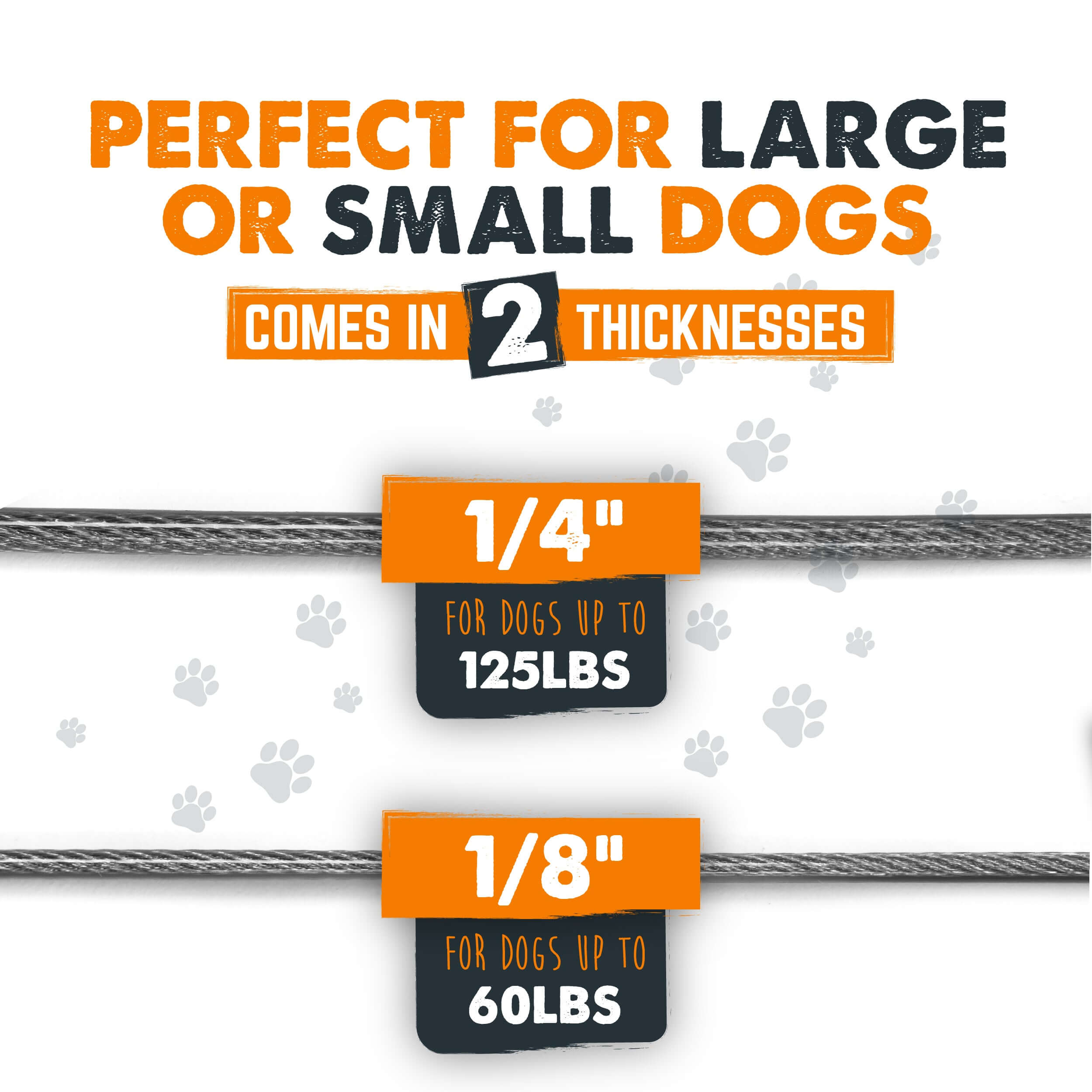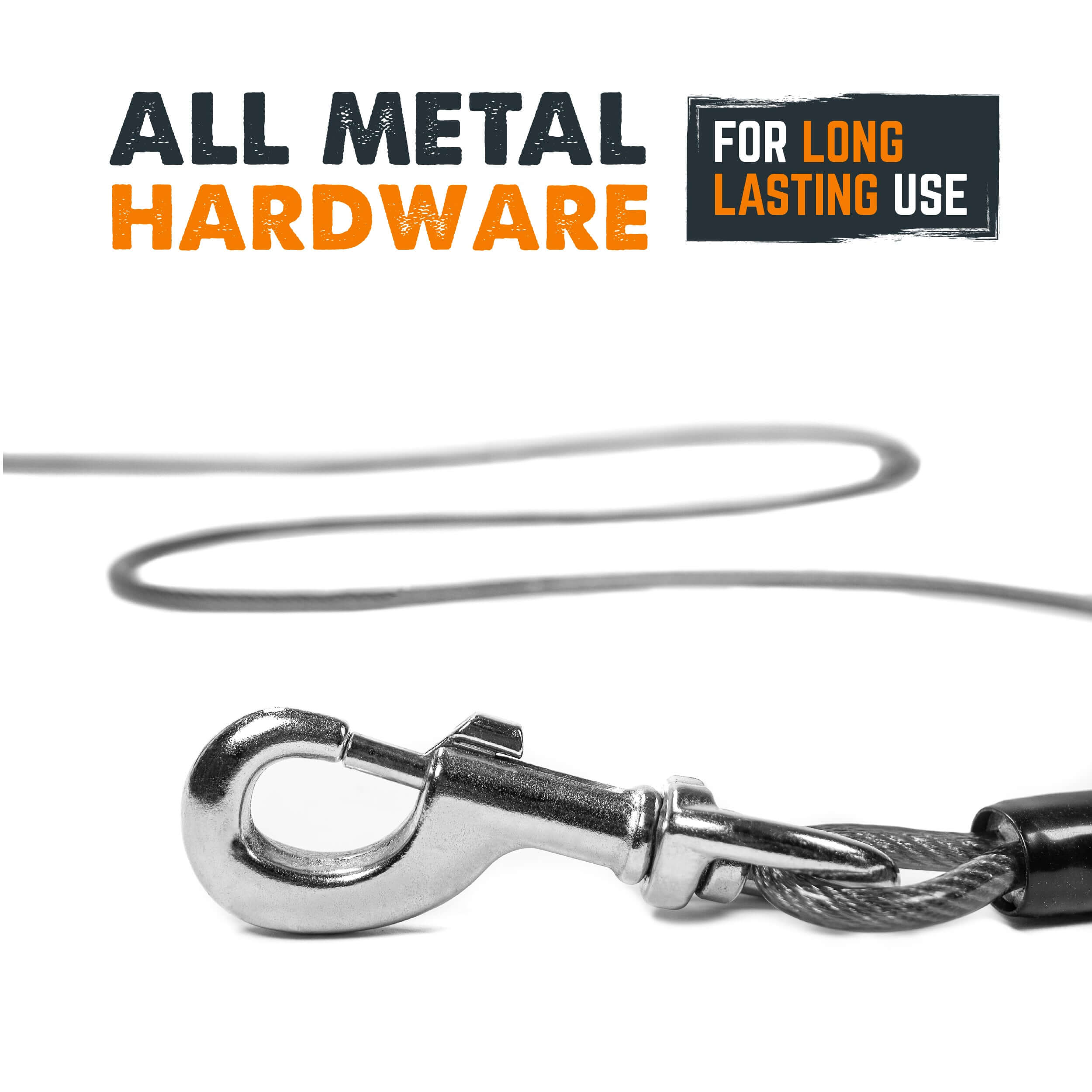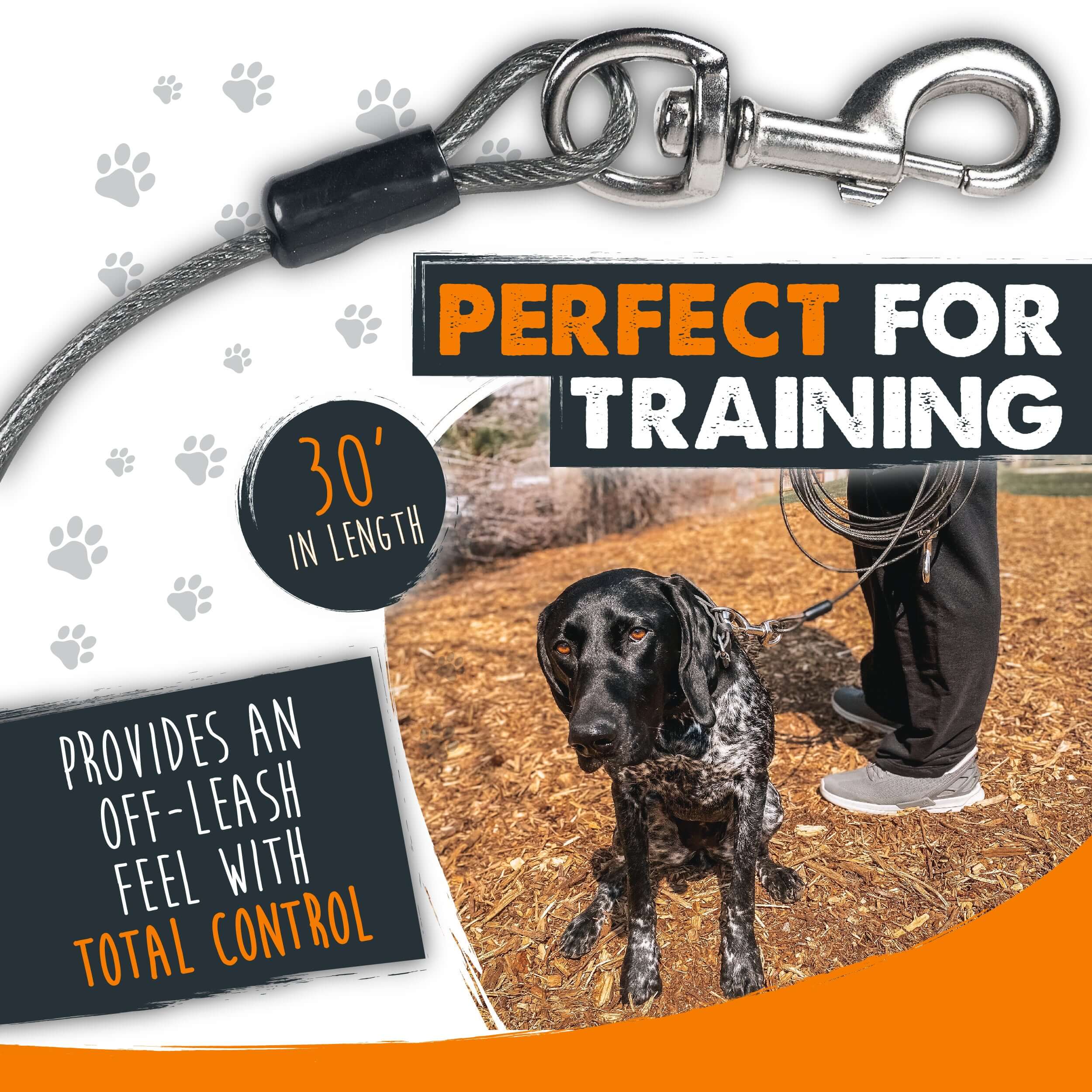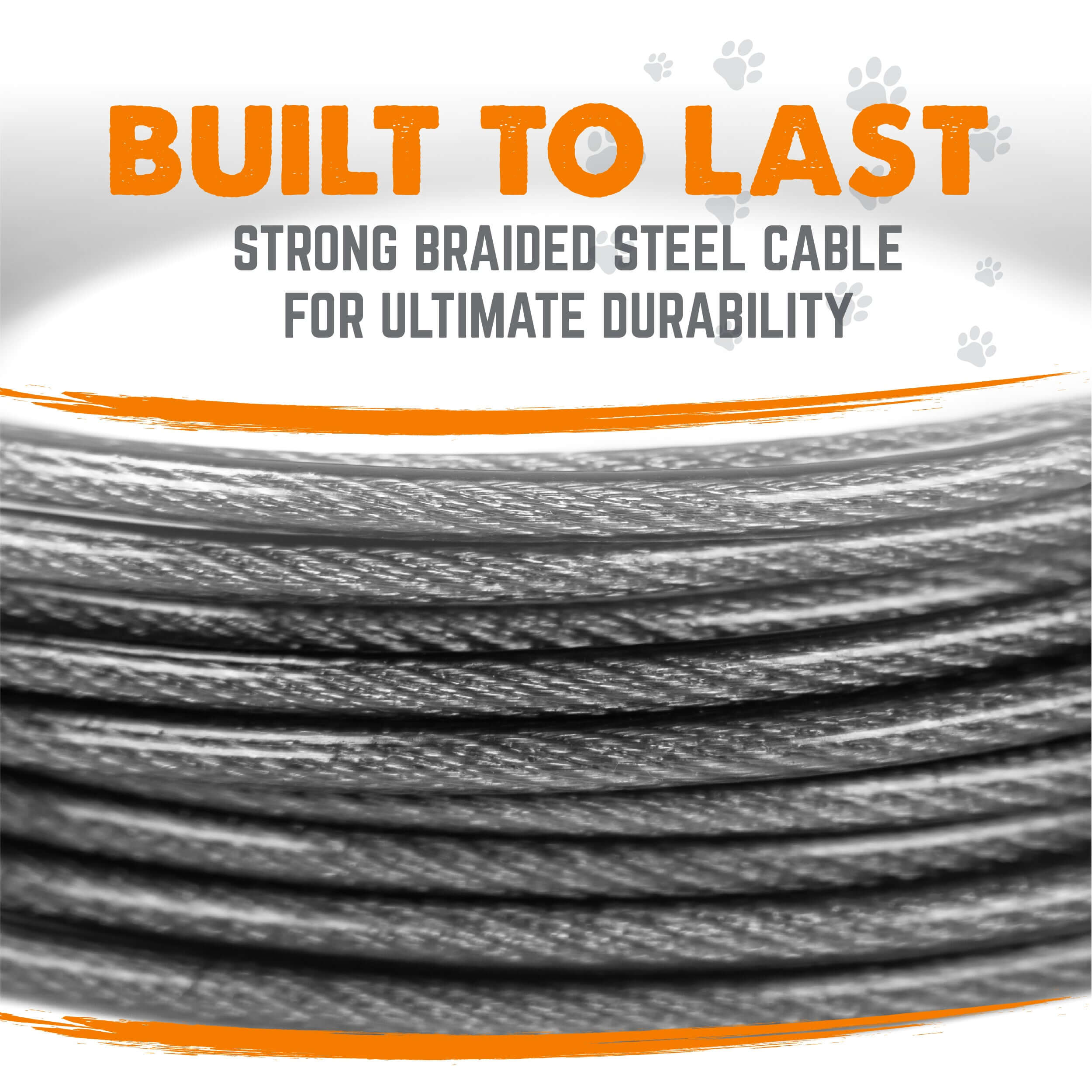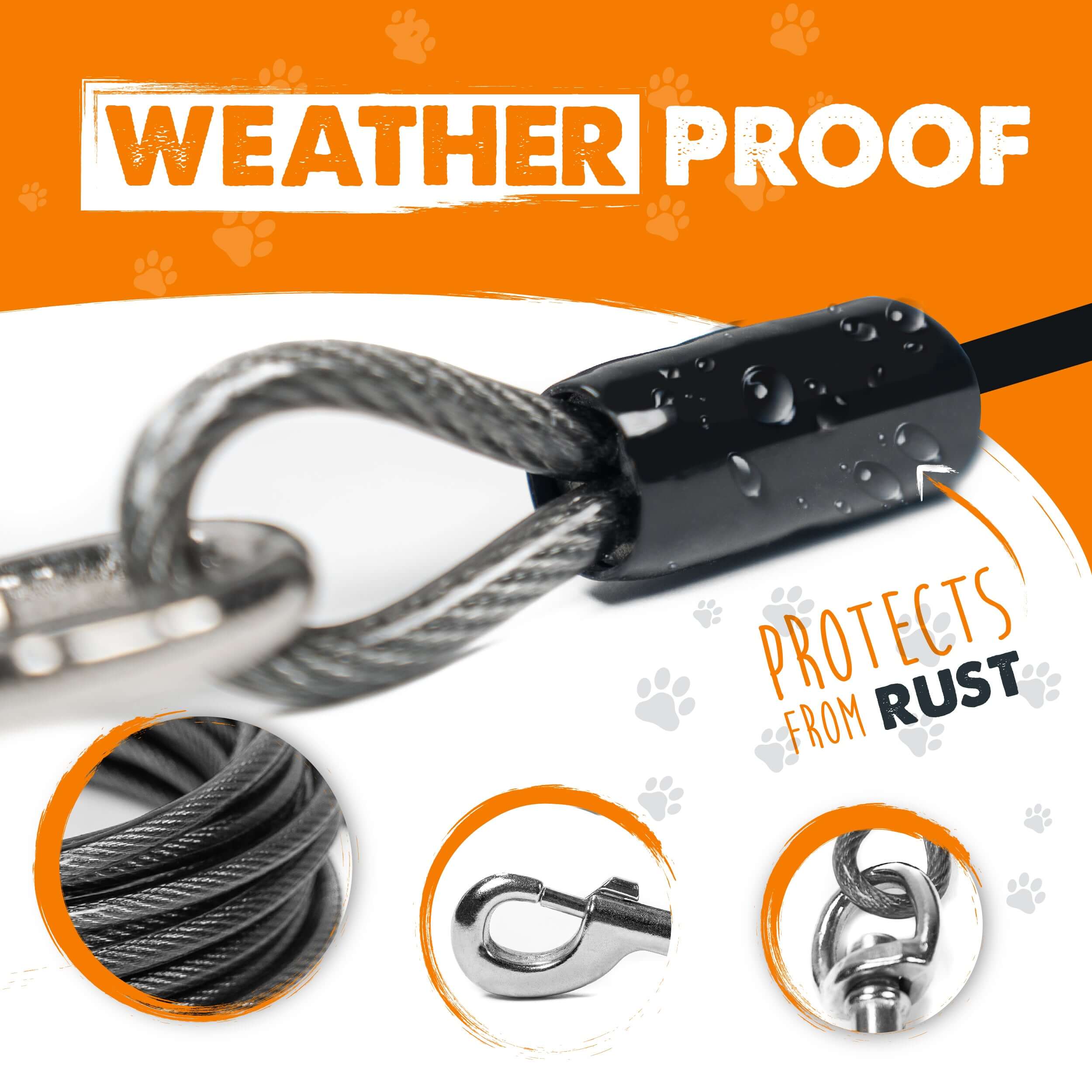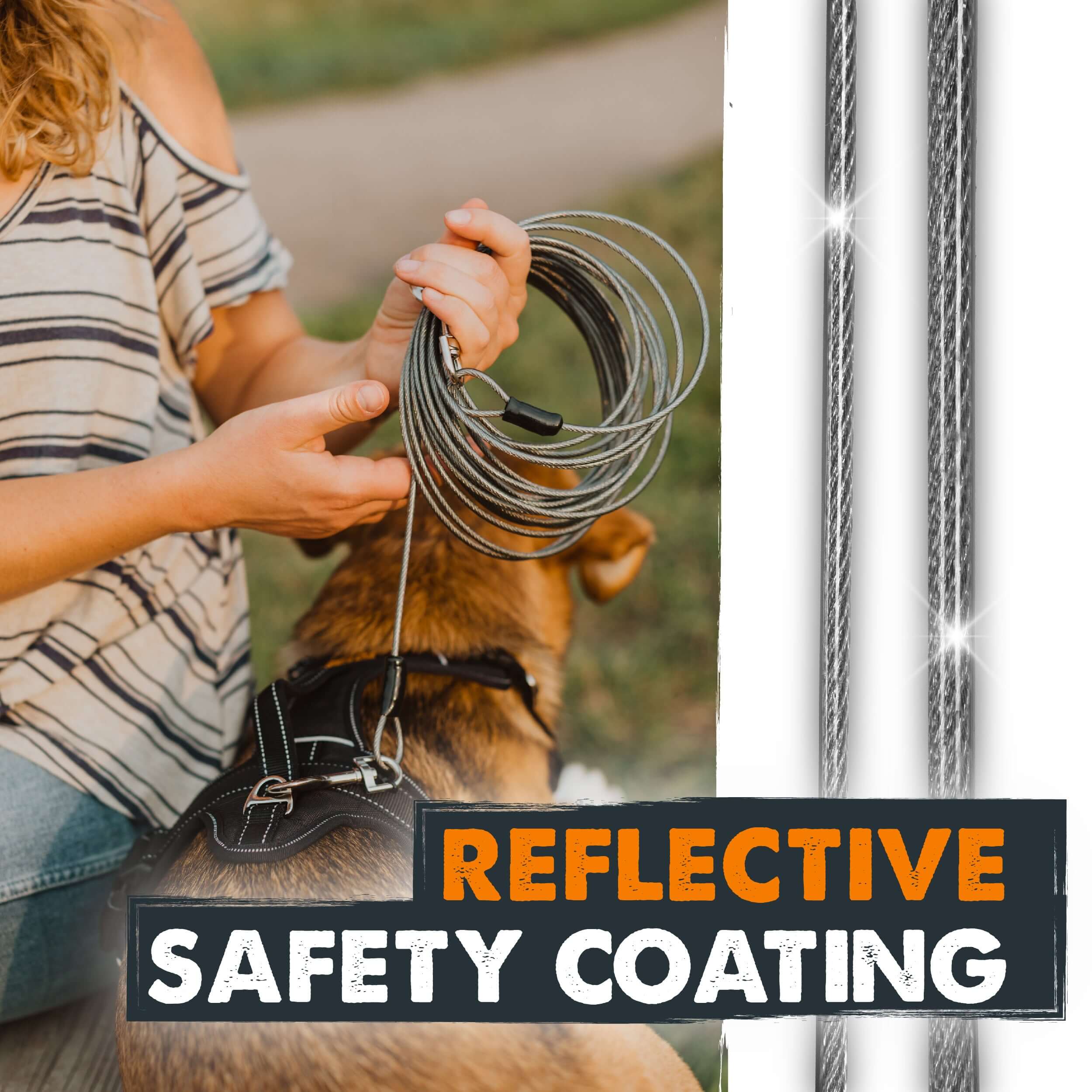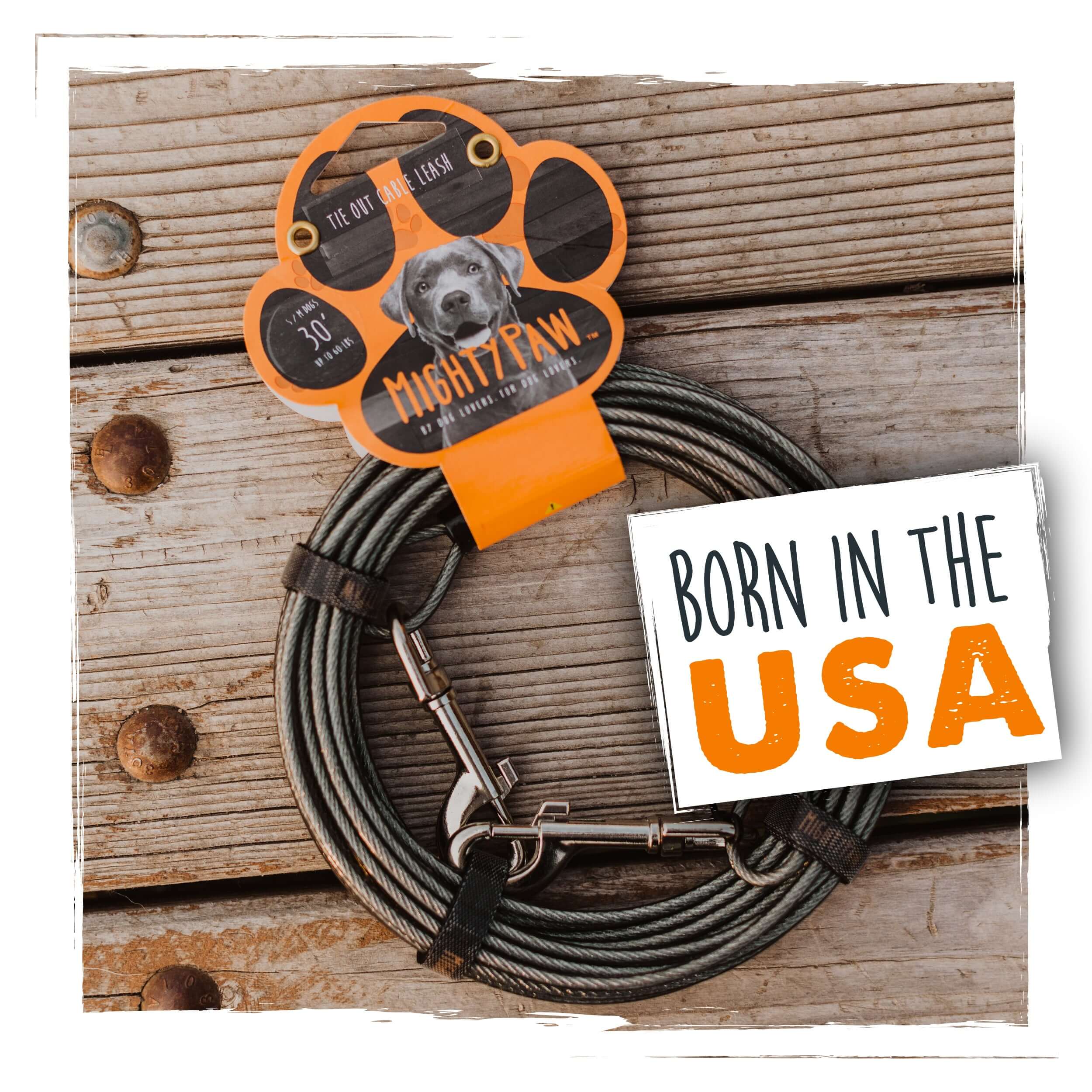 30' Tie Out Cable Leash For Dogs - Chew Proof!
Give your pup some extra room to move around and stretch out!
Sizes
Medium: 30' x ⅛" (for dogs up to 60 pounds)
XL: 30' x ¼" (for dogs 60 to 125 pounds)
Our Tie Out Leash is 30' long to give your dog freedom and an off-leash feel.
Your pup will still have room to roam around, sniff, and explore but you'll still have the control. We've added a reflective vinyl coating around the braided steel cable for better visibility in low light and to prevent the cable from rusting in rainy weather. 

You can choose from two sizes for the perfect fit, no matter the size of your dog. Our tie off cable leash comes in ⅛" for dogs up to 60lbs or ¼" for dogs up to 125lbs.

Benefits
Two sizes available: ⅛" for dogs up to 60lbs & ¼" for dogs up to 125lbs
Chew Proof Cable
Weather-resistant & Rust-proof
Durable & Strong Braided Steel Cable
Highly Visible Reflective Vinyl Coating
30' Length Allows Your Dog More Freedom
All-Metal Hardware
Click 'add to cart' and get the Mighty Paw 30' Tie Out Leash for your pup today!
Mighty Paw: By Dog Lovers. For Dog Lovers.
Headquartered in Rochester, NY - we're right here in the USA where we design and test all our gear. Our mission is to build high-quality dog products that enable endless adventures for you and your four-legged family. Whether it's related to nature, training, or travel – we will help build a deeper connection between you and your dog!

The Mighty Paw Difference
Whether you're a dog trainer or an everyday dog owner, we aim to deepen your experience with dogs. As a company, we're out to build life-long relationships through our products with exceptional design, attention to detail, and customer service. Come join the family!