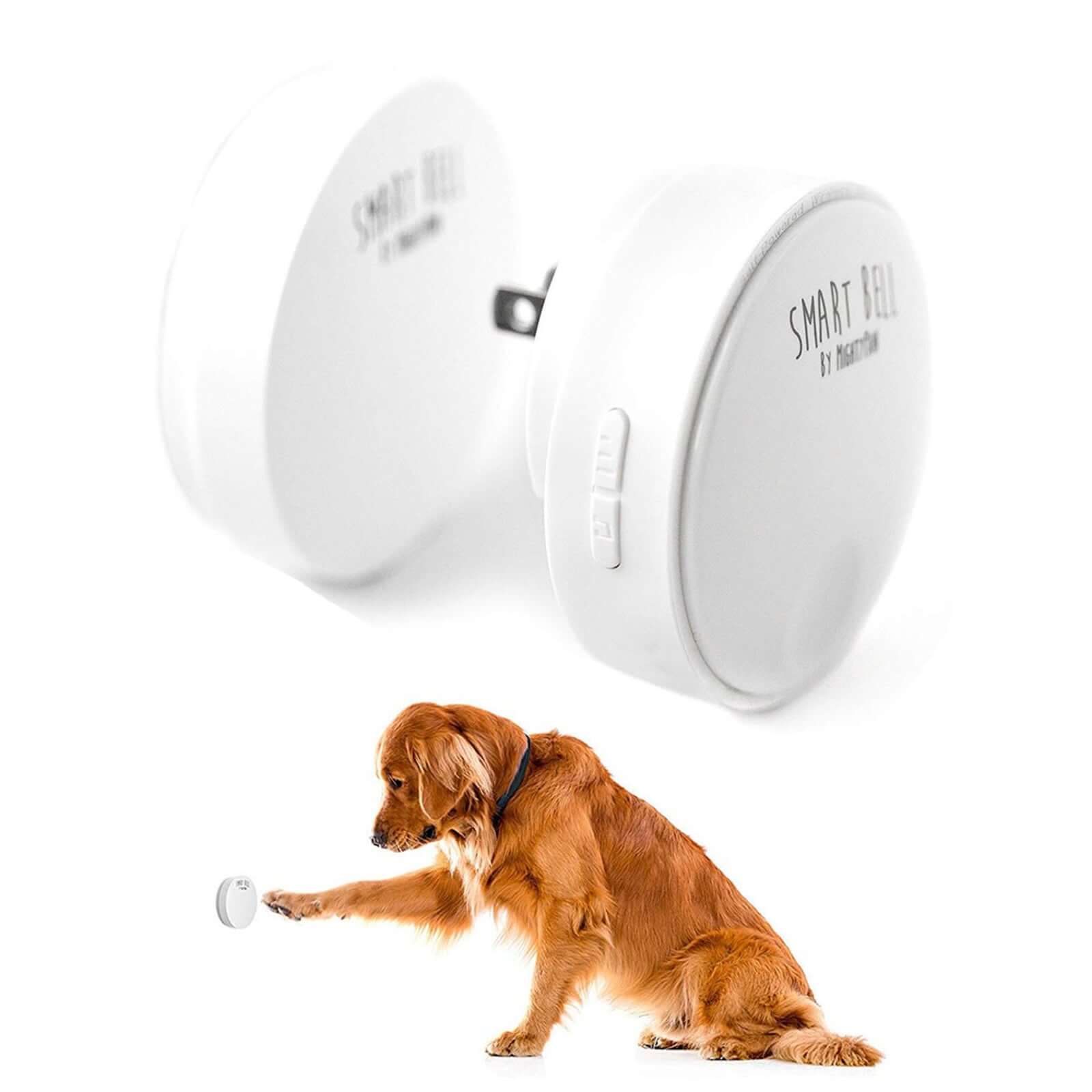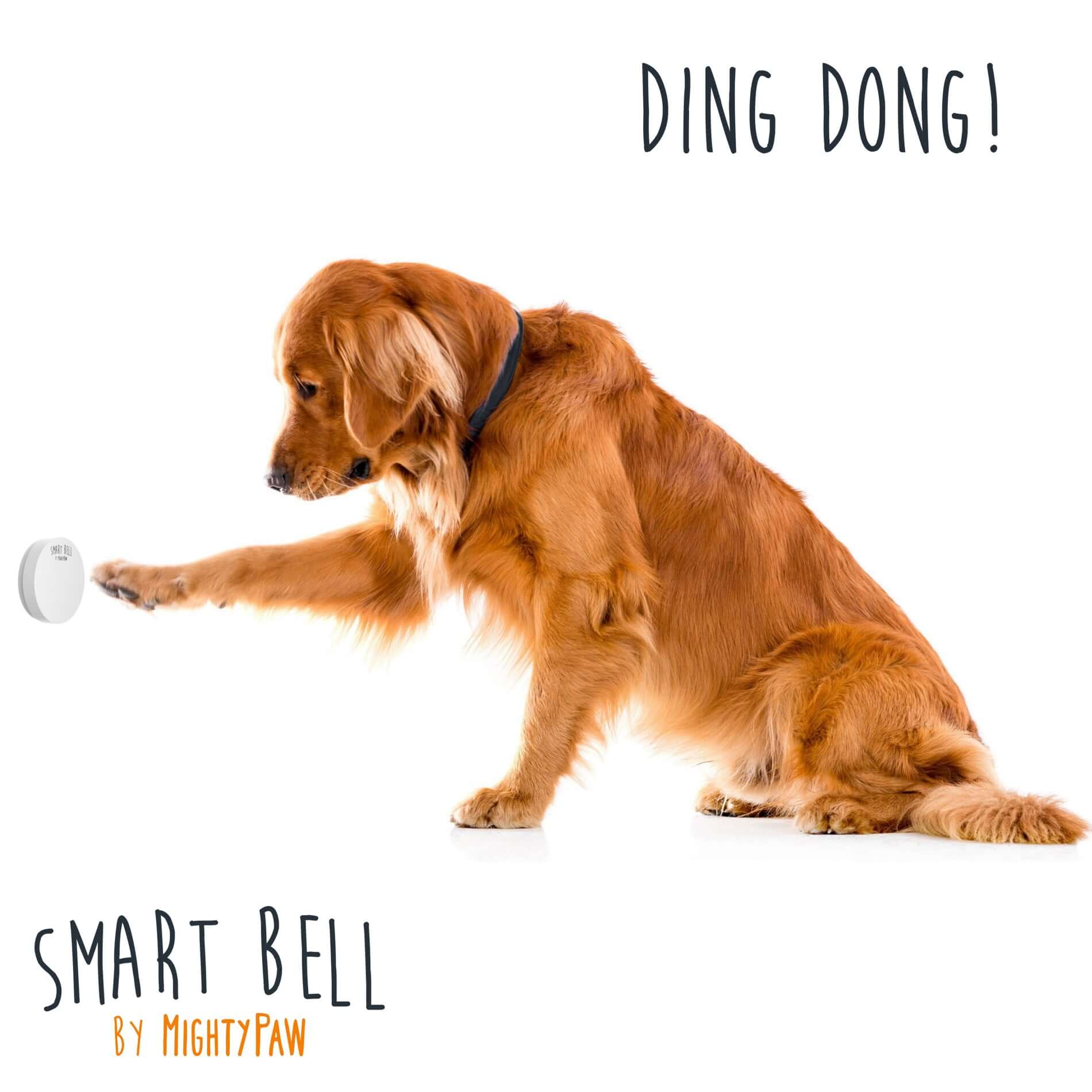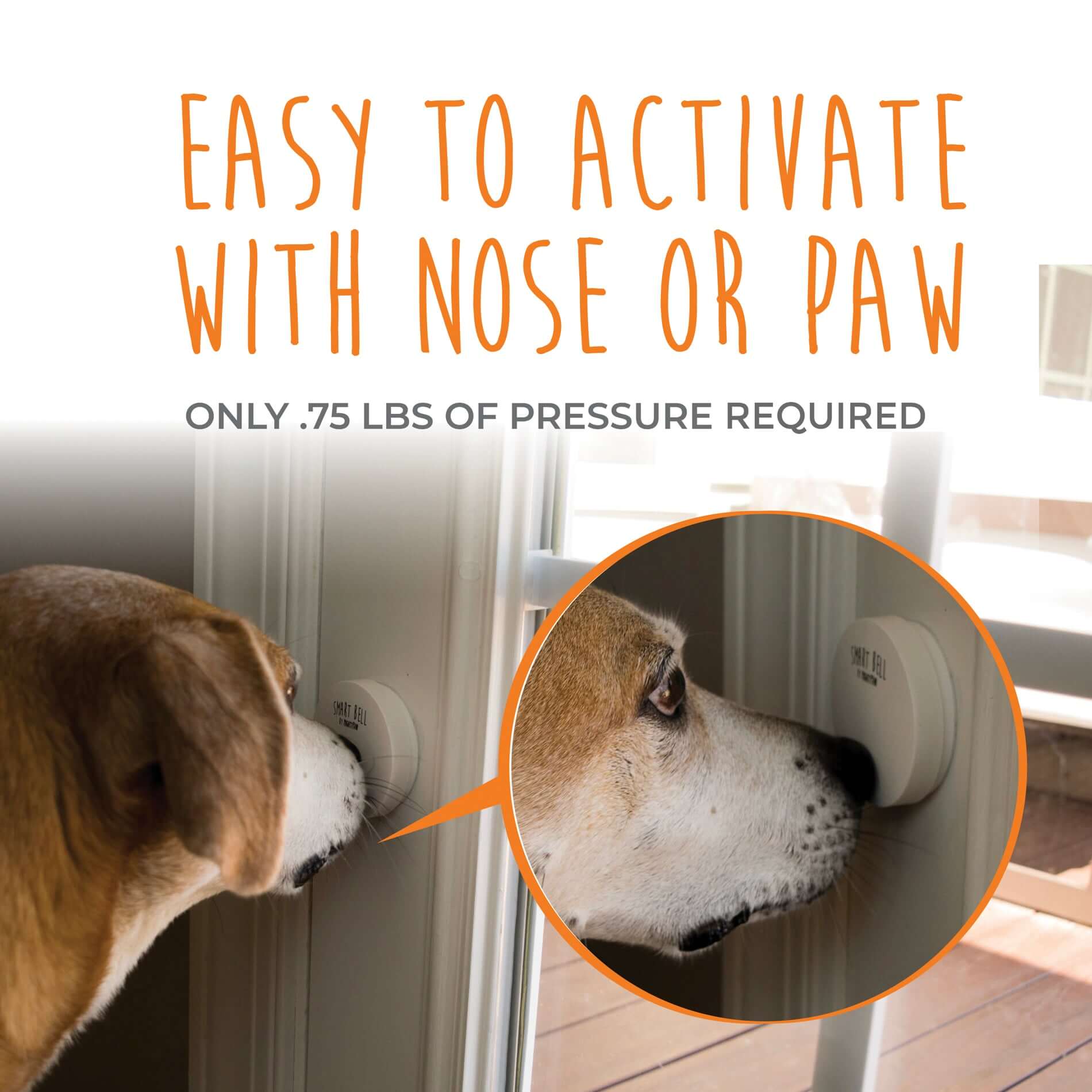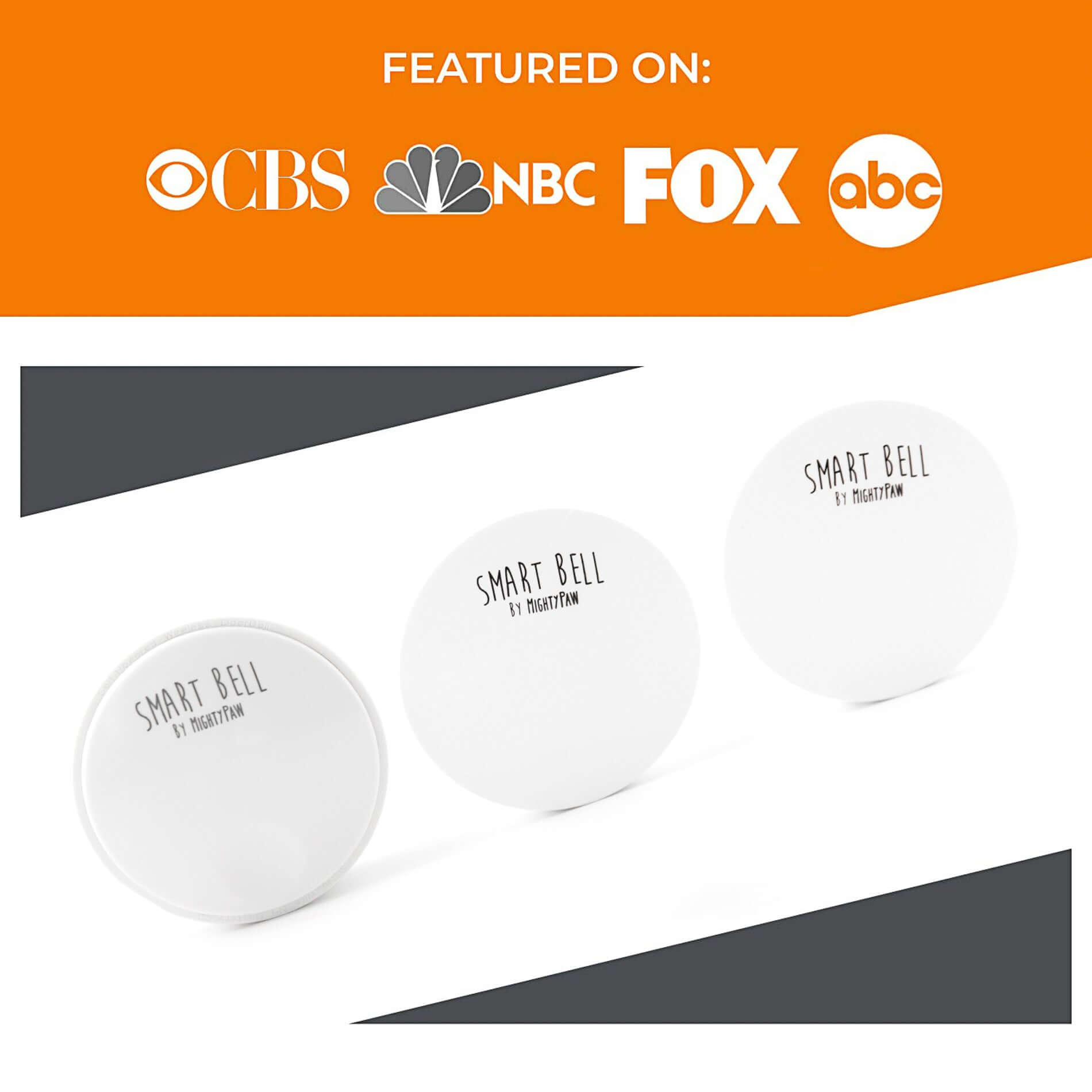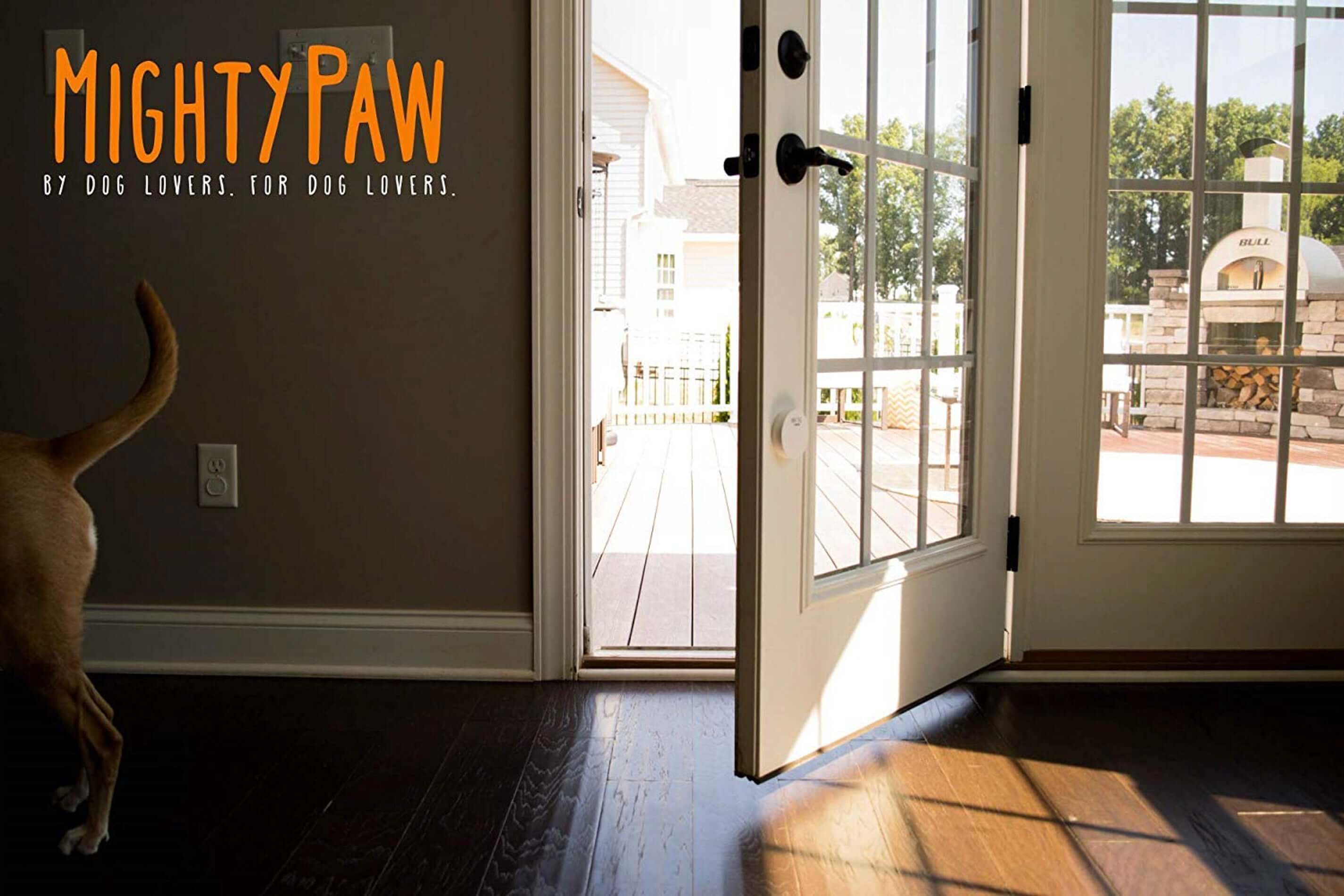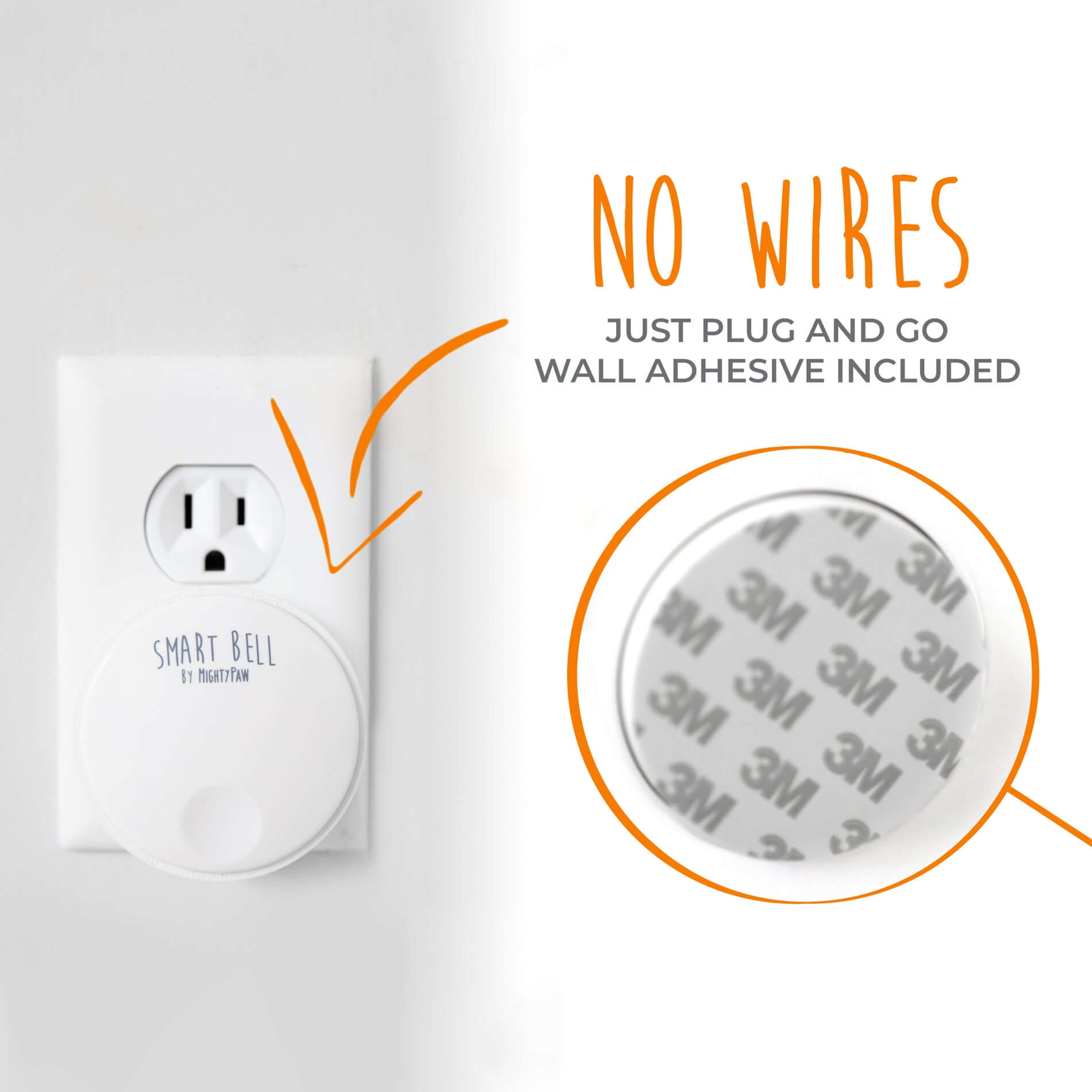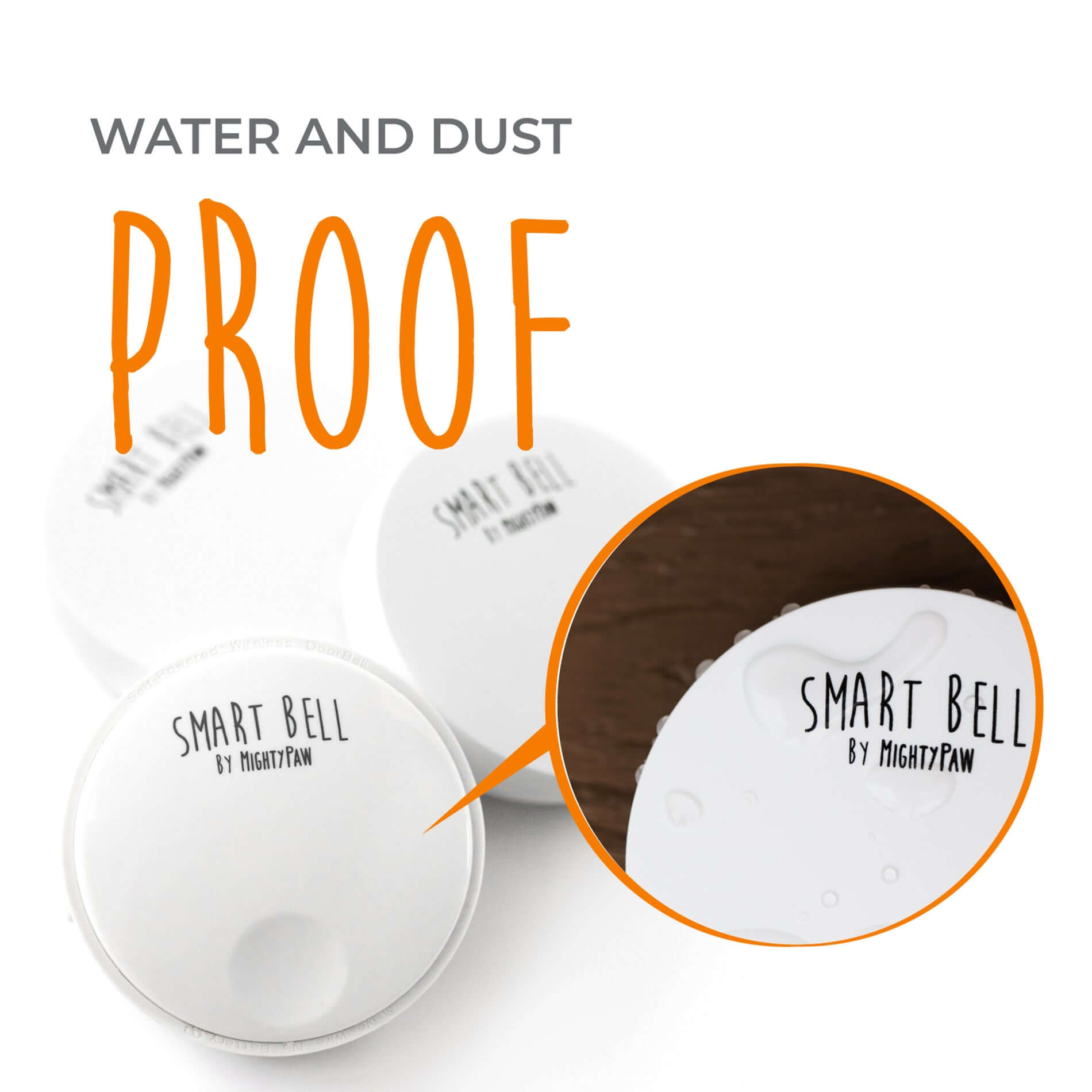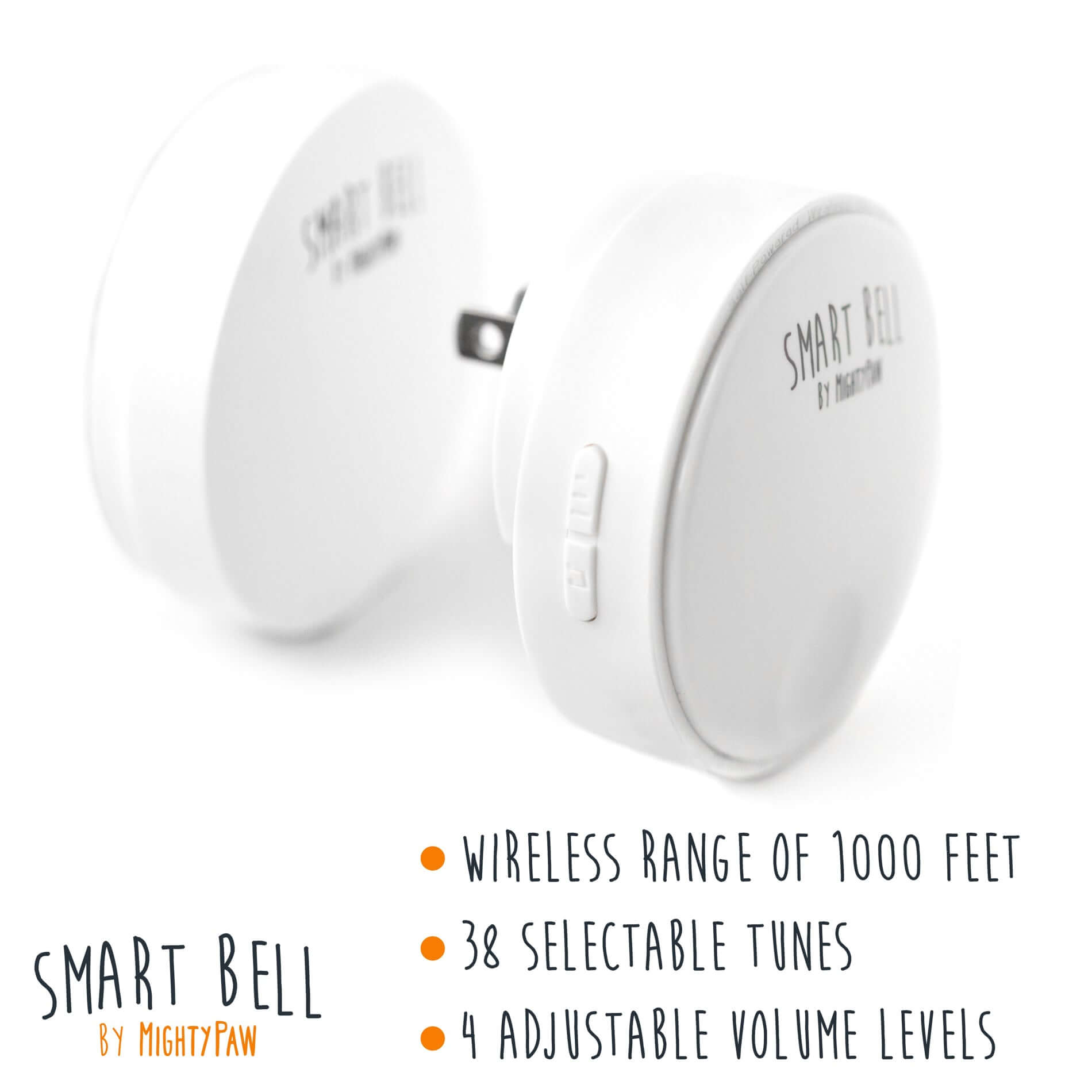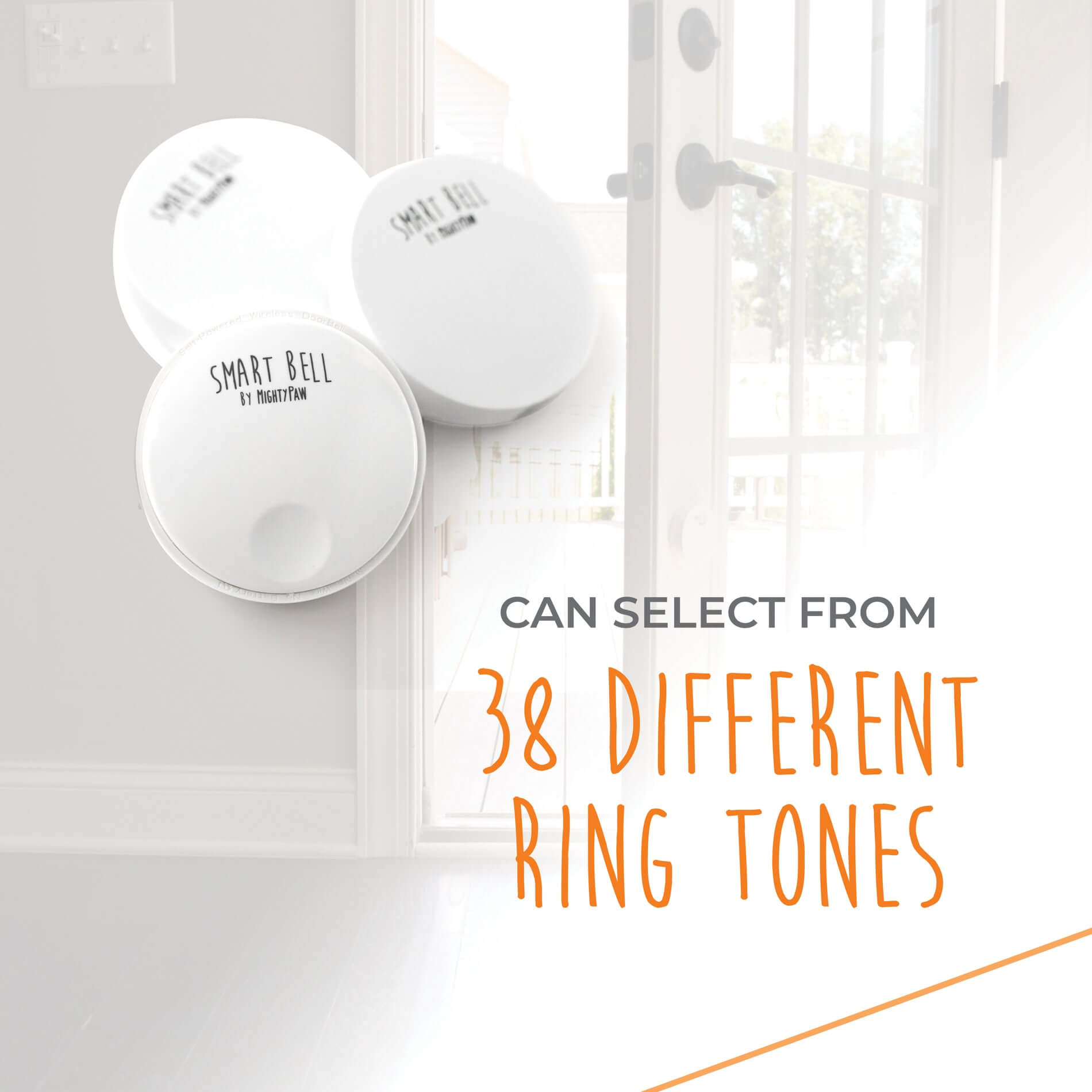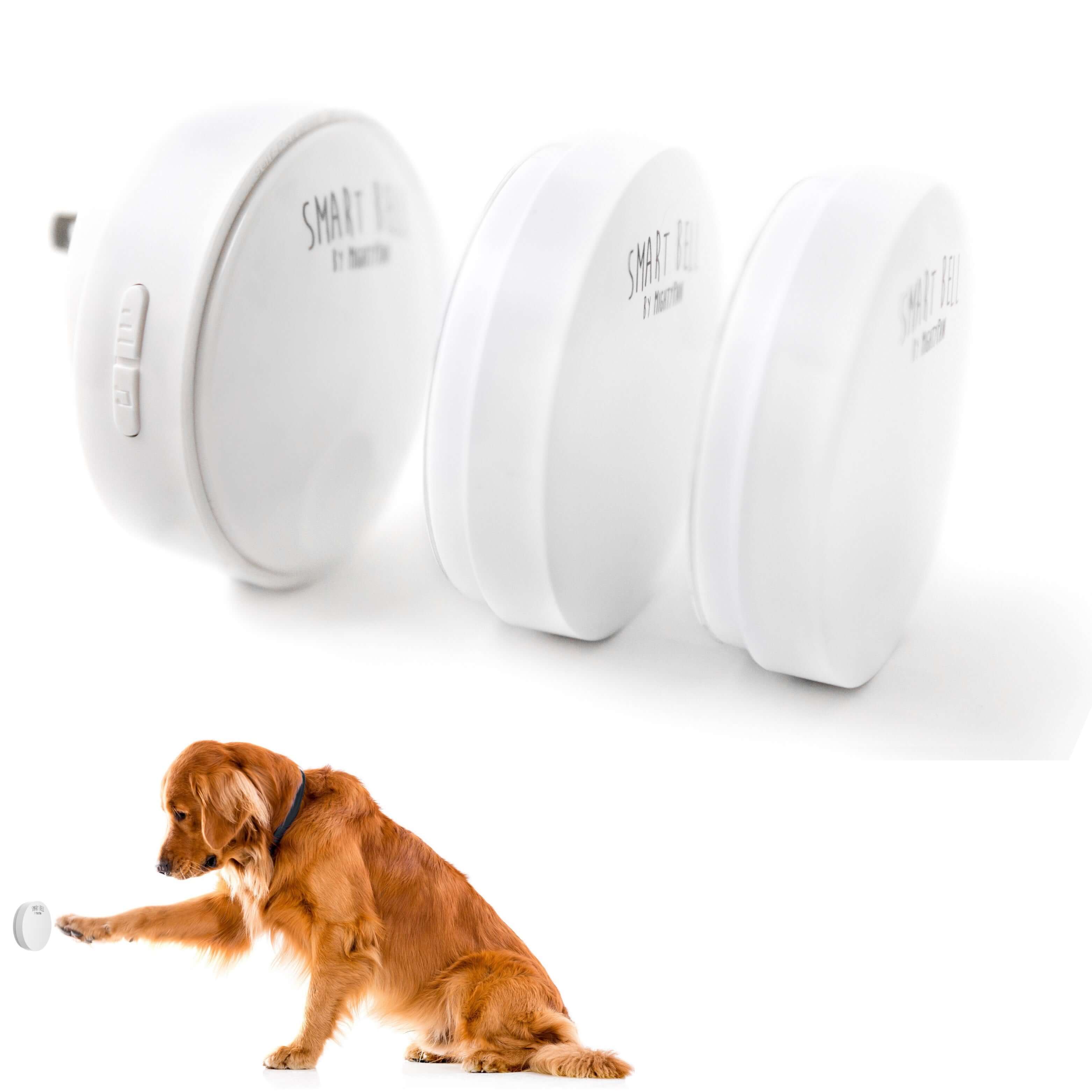 Mighty Paw Smart Bell 2.0 (Wireless Dog Doorbell)
transmitters:
2 Transmitters
Mighty Paw Smart Bell 2.0 (Wireless Dog Doorbell)
Ding Dong! Forget the scratching, barking, and whining! Easily teach your dog to ring the Mighty Paw Smart Dog Doorbell to communicate potty time.
Our wireless dog doorbell is the premier solution to all of your dog potty training problems. As a bonus, all of your friends and family will be AMAZED at your dog and want to know where you got your wireless dog doorbell!
Color: 

White 
Choose from one (1) transmitters or two (2) for this dog doorbell
No battery charging and no battery replacement 
Wireless transmitter does not require power/electricity to operate. The receiver of this wireless dog doorbell plugs into standard 110v outlet.
Our pet doorbell is water resistant, and no wires or plugs means the transmitter is great for indoor or outdoor use
Our wireless dog doorbell features 3M adhesive for wall/door mounting - no screws or tools necessary
Choose from four (4) different volumes 
Select from 38 different ringtones 
Transmitters and receiver communicate as far as 1000 feet from each other when indoors
Easy to use for pets of any size - requires just .75 lbs of pressure with nose or paw to ring the bell
Our wireless dog doorbell includes a training guide 
90-DAY MONEY BACK GUARANTEE! Return your dog doorbell to us within 90 days and get 100% of your money back.
About Mighty Paw: 
Mighty Paw is a family owned and operated business out of Rochester, NY. At Mighty Paw, we believe that going for a run or walk with your dog is one of life's greatest pleasures. That's why we strive to provide high-quality, functional dog products that make life easier and more comfortable for you and your pet while encouraging activity and adventure.