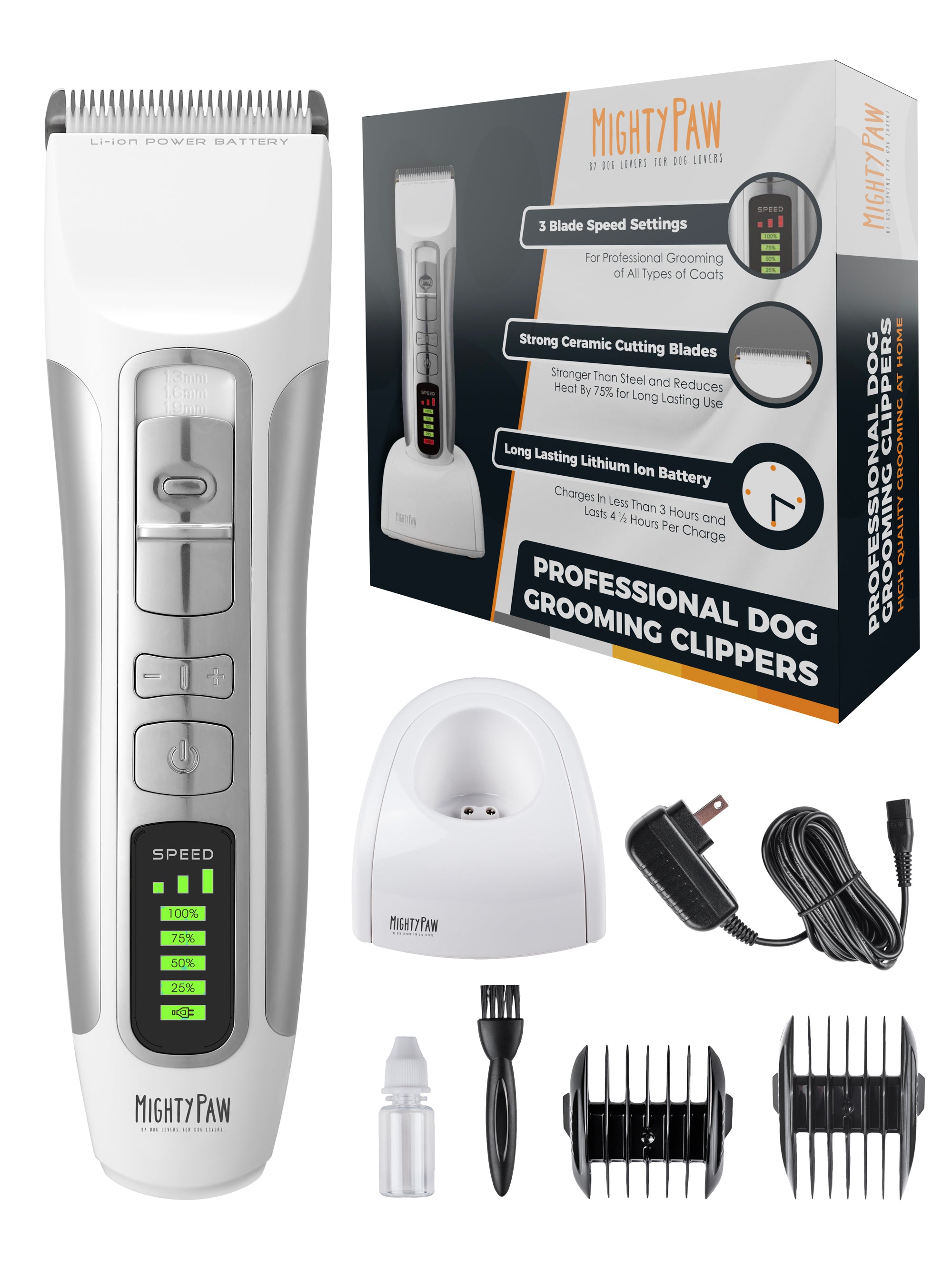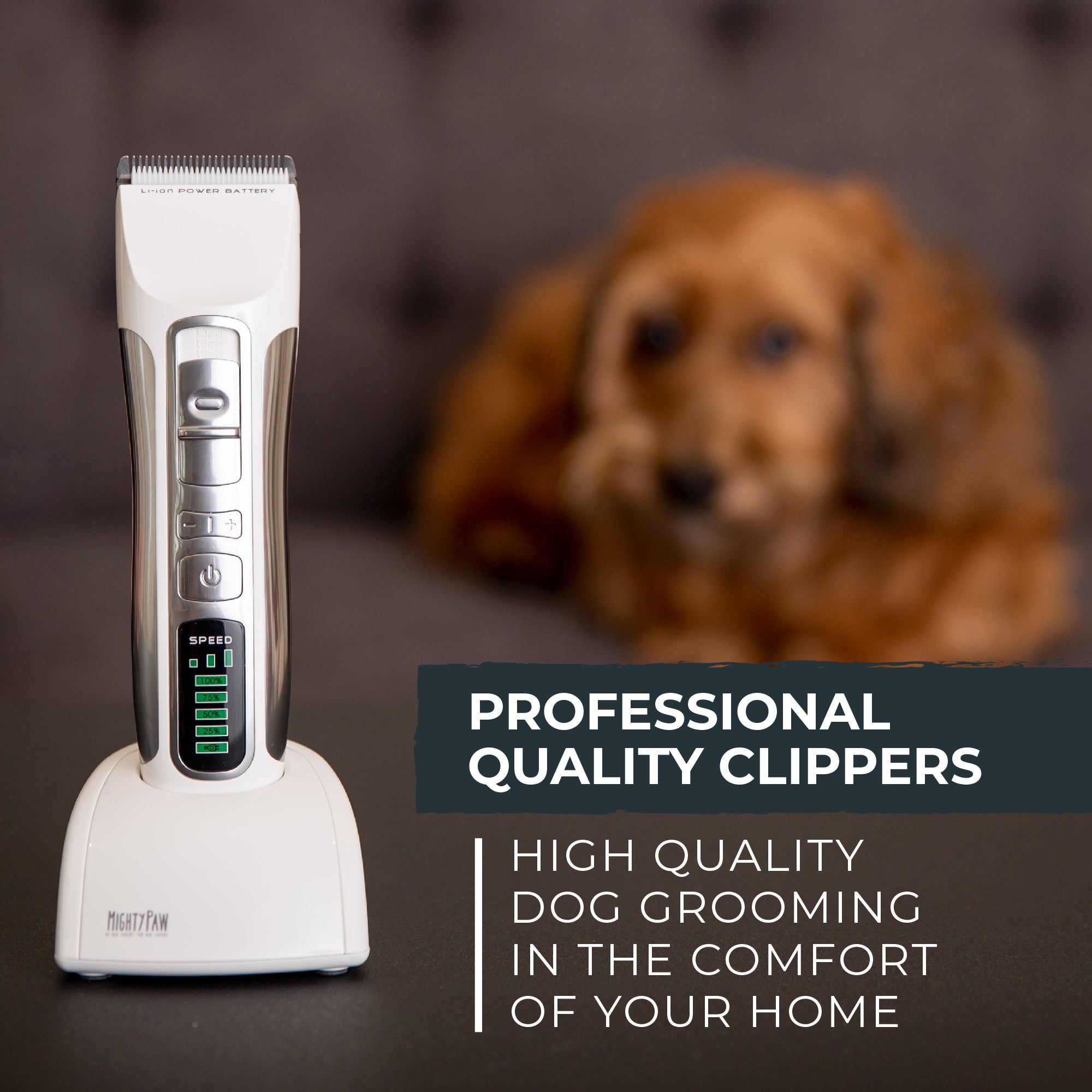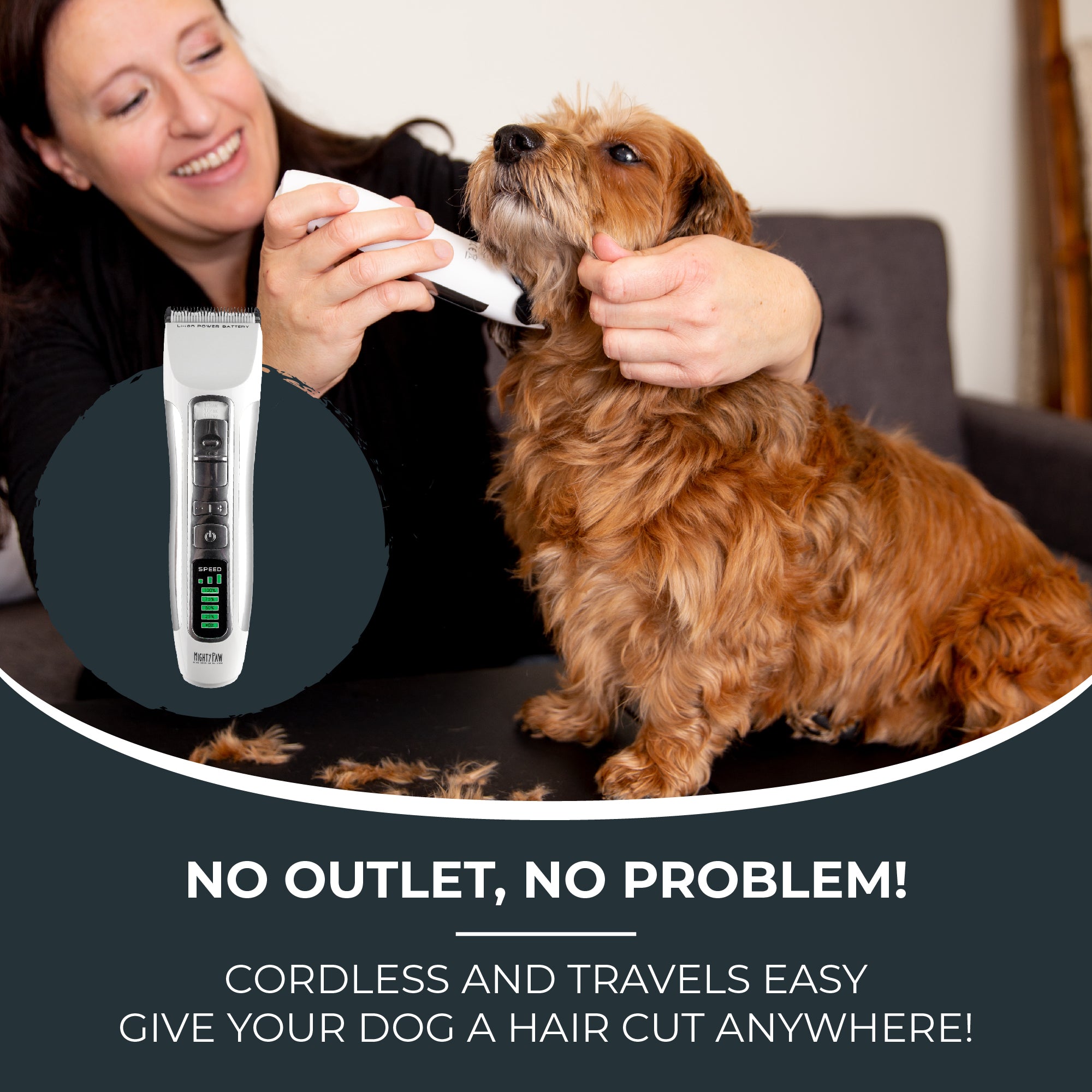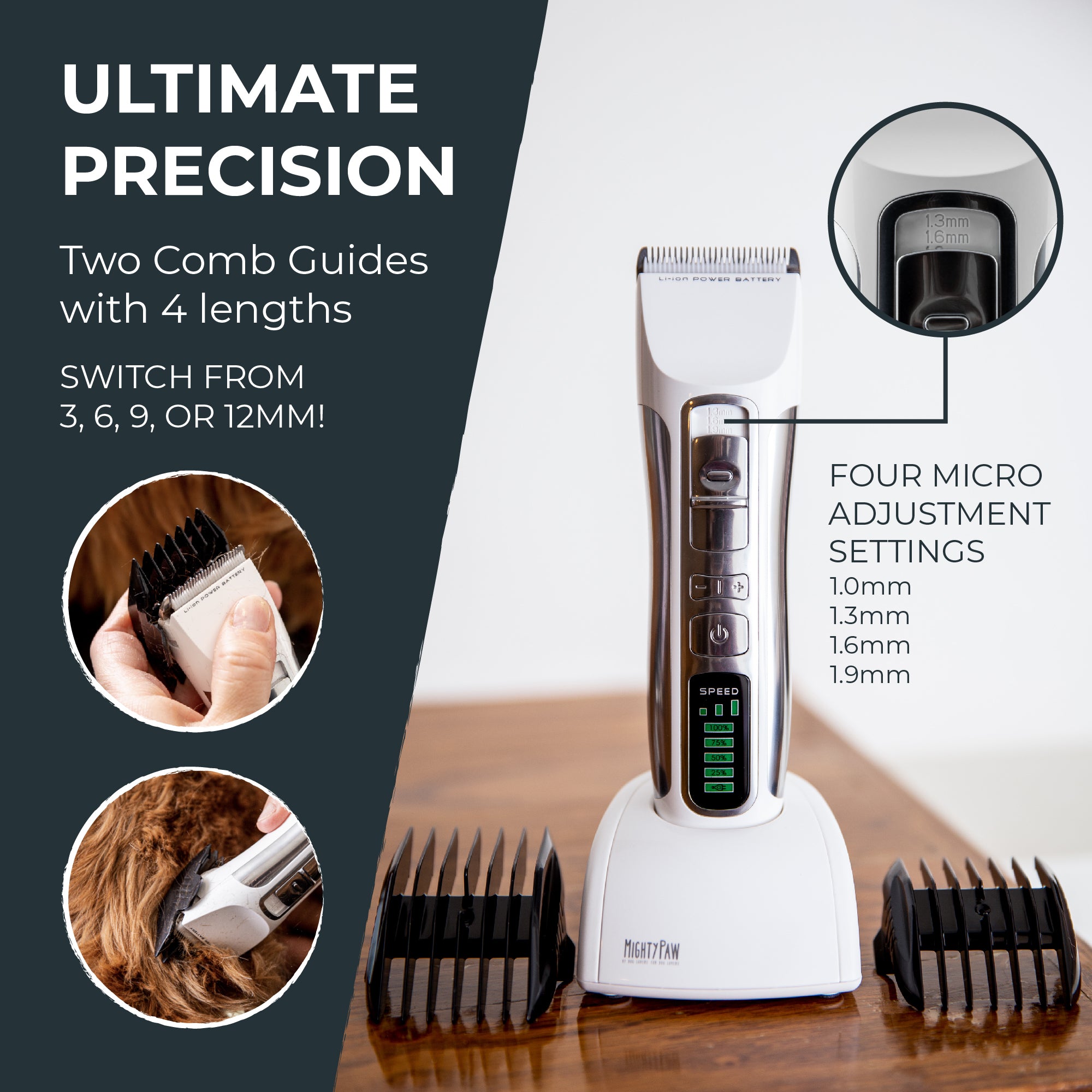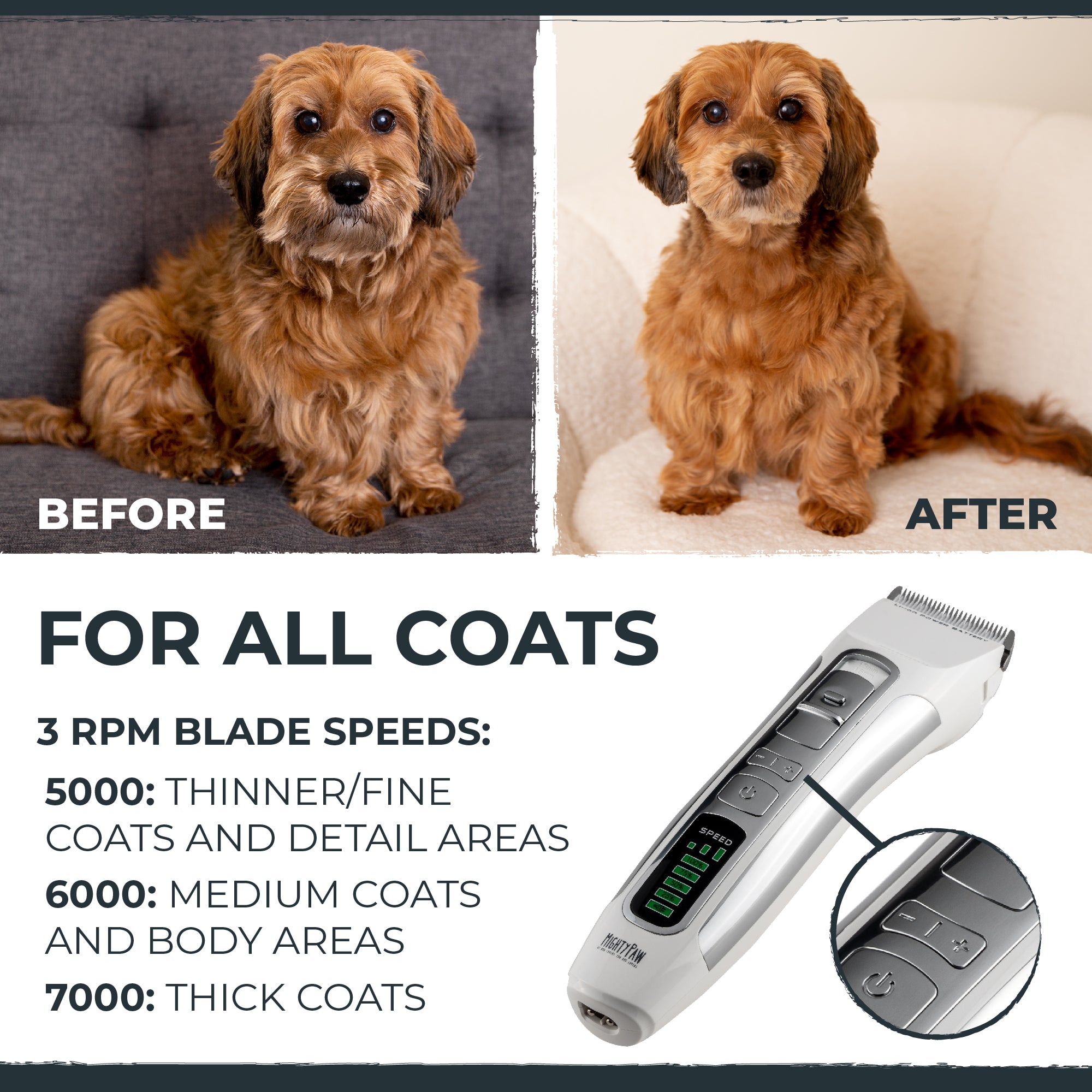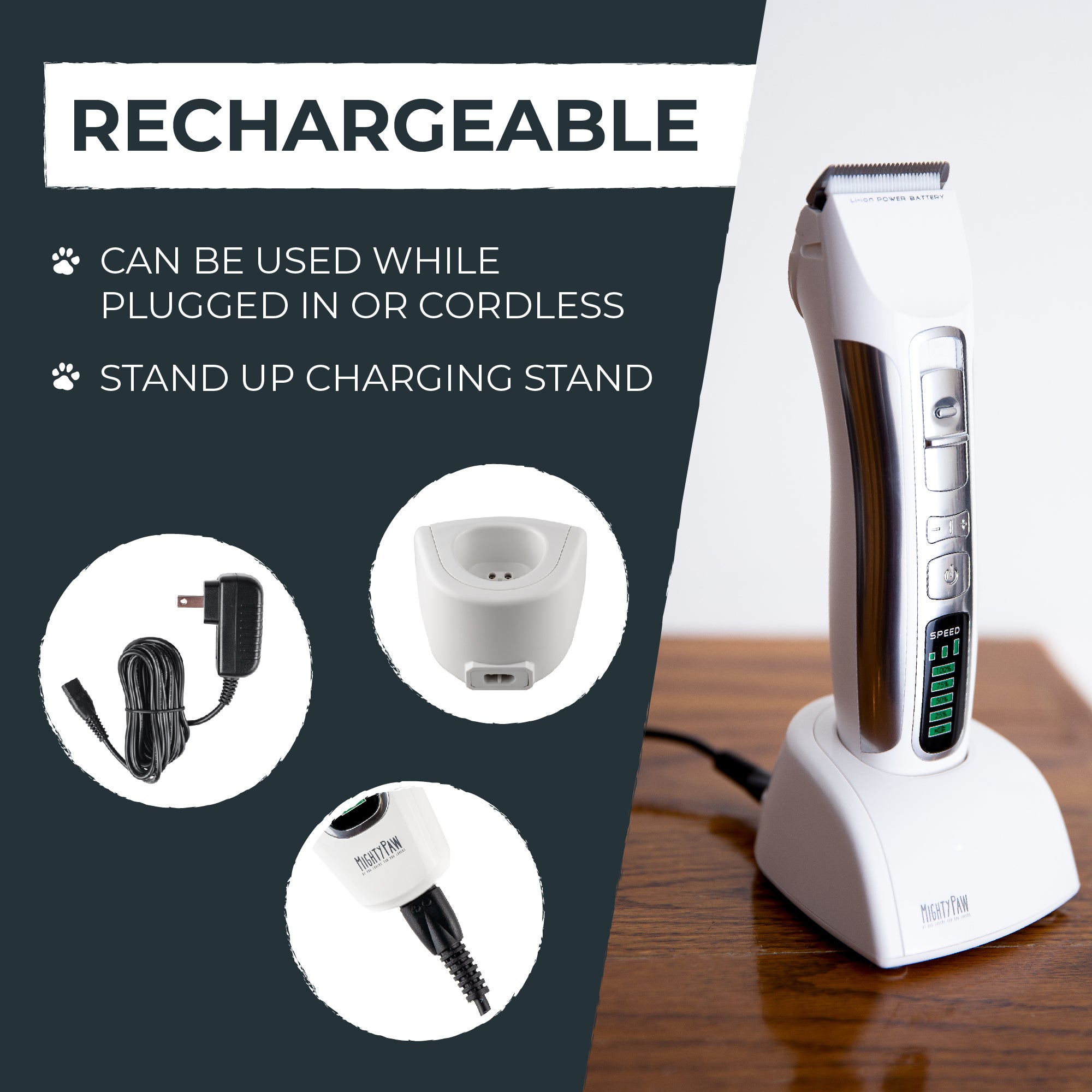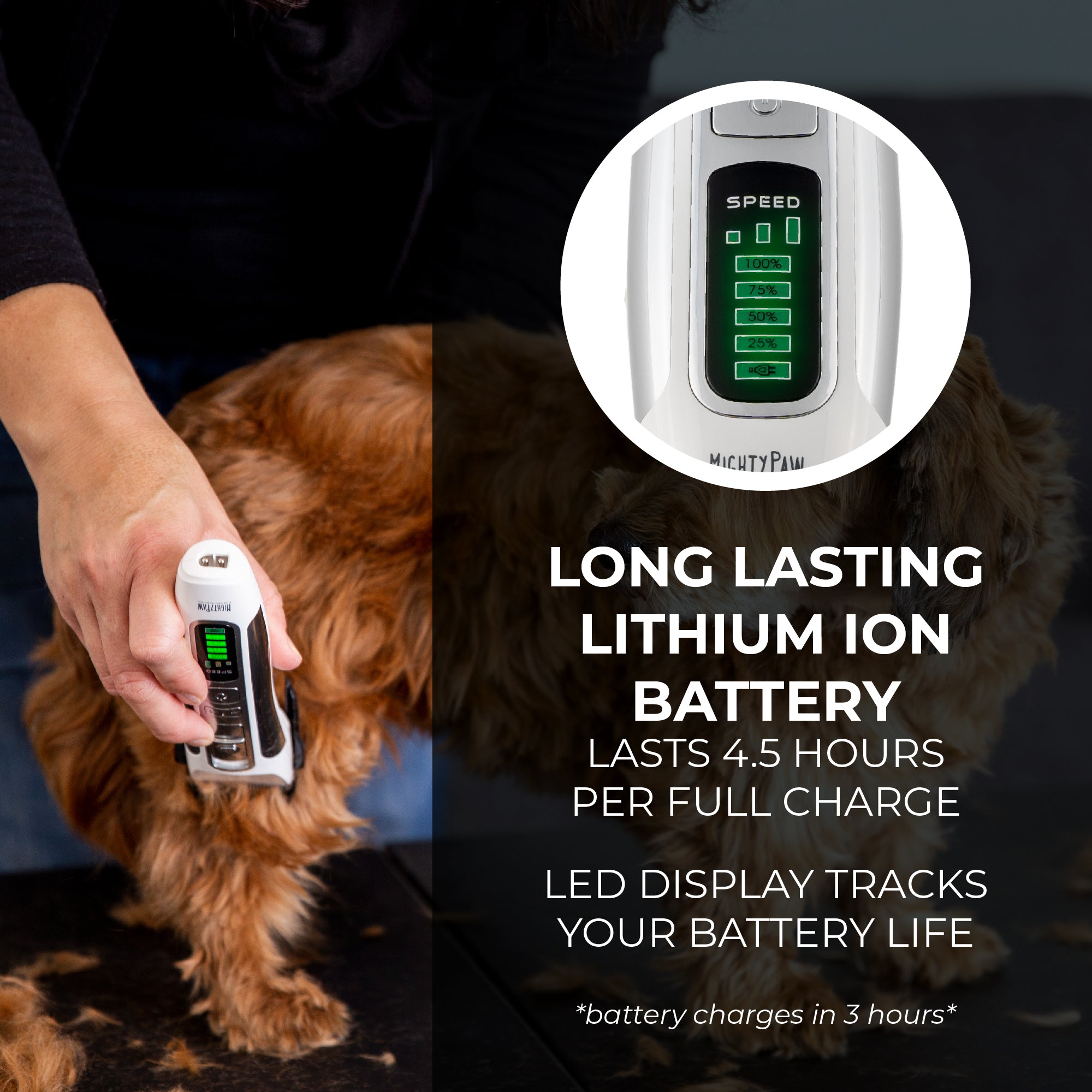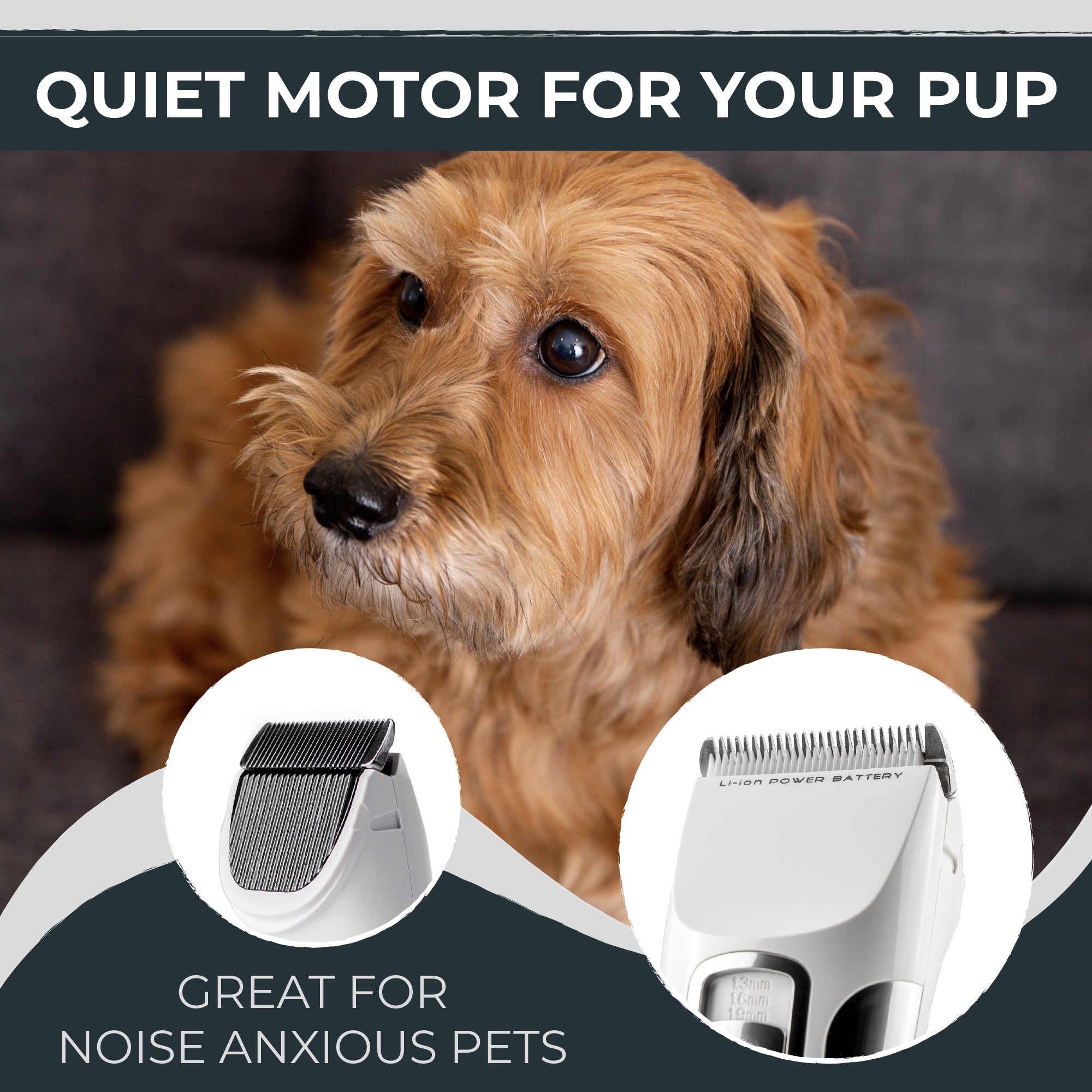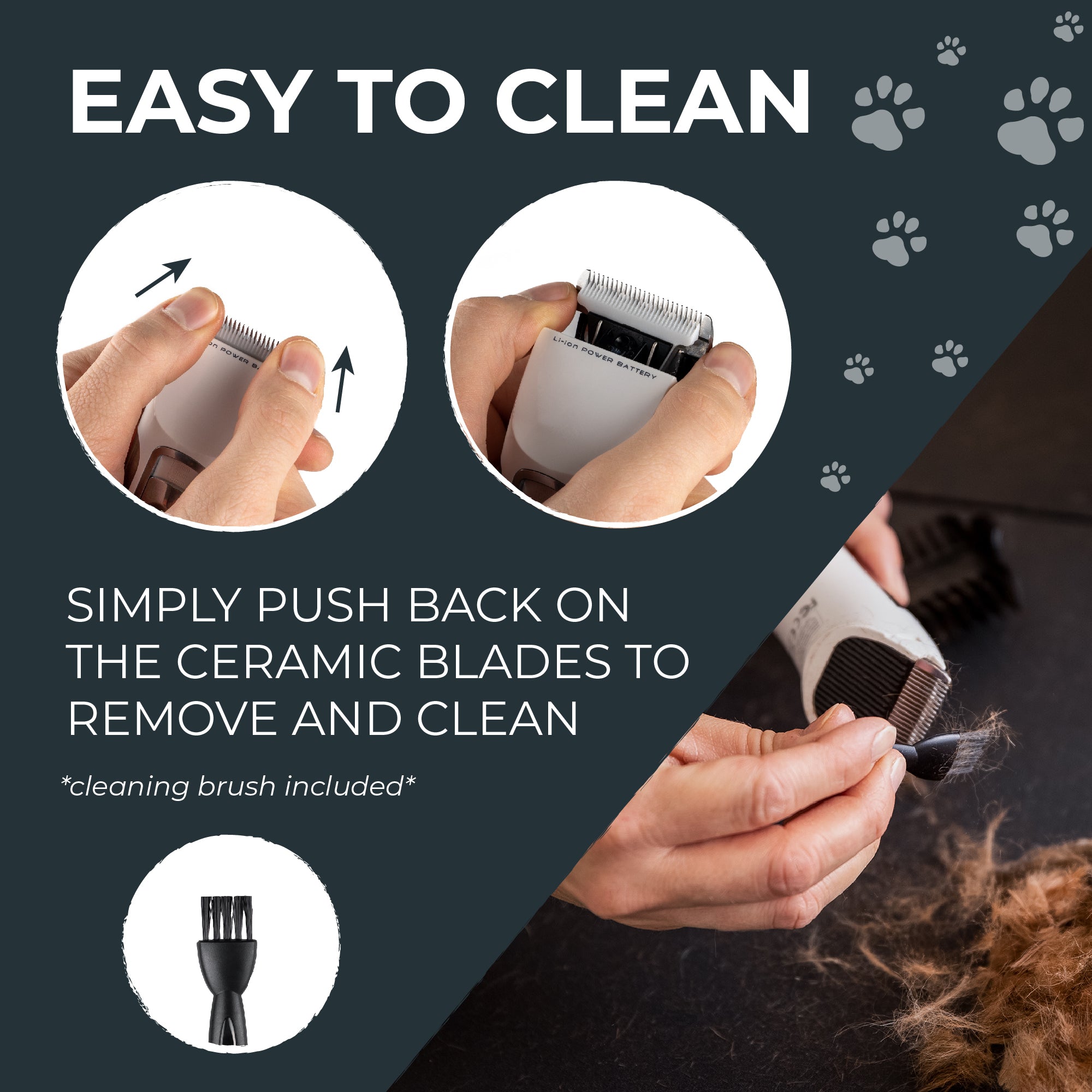 Mighty Paw Professional Dog Grooming Clippers
Mighty Paw Professional Dog Grooming Clippers
Your dog will thank you (probably with doggie kisses)! 
Our professional dog grooming clippers are cordless and rechargeable so you can give your dog a haircut everywhere! Their long-lasting Lithium Ion battery charges in less than 3 hours and lasts 4.5 hours per charge!
That gives you plenty of time for high quality, professional dog grooming in the comfort of your home while our modern LED Display tracks your battery life and blade speed. You can also plug the power adapter directly into the clippers to use them while their battery is empty.
Our 3 blade speed settings allow you to groom thinner, finer coats and detail areas, medium coats and body areas as well as thicker coats. With our 4 micro adjustment settings, it's easy to cut with ultimate precision and to create the perfect cut every time. Choose between 3, 6, 9 and 12 mm. 
We designed our grooming clippers with strong ceramic cutting blades because they're stronger than steel and reduce heat by 75%. Treat the blades with 5 drops of oil before every use to keep them from rusting and causing friction. Briefly turn on the clippers to allow the oil to spread evenly throughout.
It's very easy to remove the titanium coated fixed blade which takes the stress out of cleaning! We recommend you thoroughly remove loose hair stuck in the blade with our complimentary cleaning brush after each use. 
Last but certainly not least, our quiet motor won't startle your pup!
Color: White
Benefits
Professional dog grooming at home

Cordless & rechargeable

Long lasting use

For all types of coats

Trim with ultimate precision

Create the perfect cut every time

Easy to clean
Features
Lithium-ion battery

Power adopter

Stand up charging stand

3 blade speed settings

Quiet motor for anxious dogs

4 micro adjustment settings (3, 6, 9 & 12 mm)

Ceramic cutting blades

Titanium coated fixed blade

Modern LED display

Oil bottle

Cleaning brush