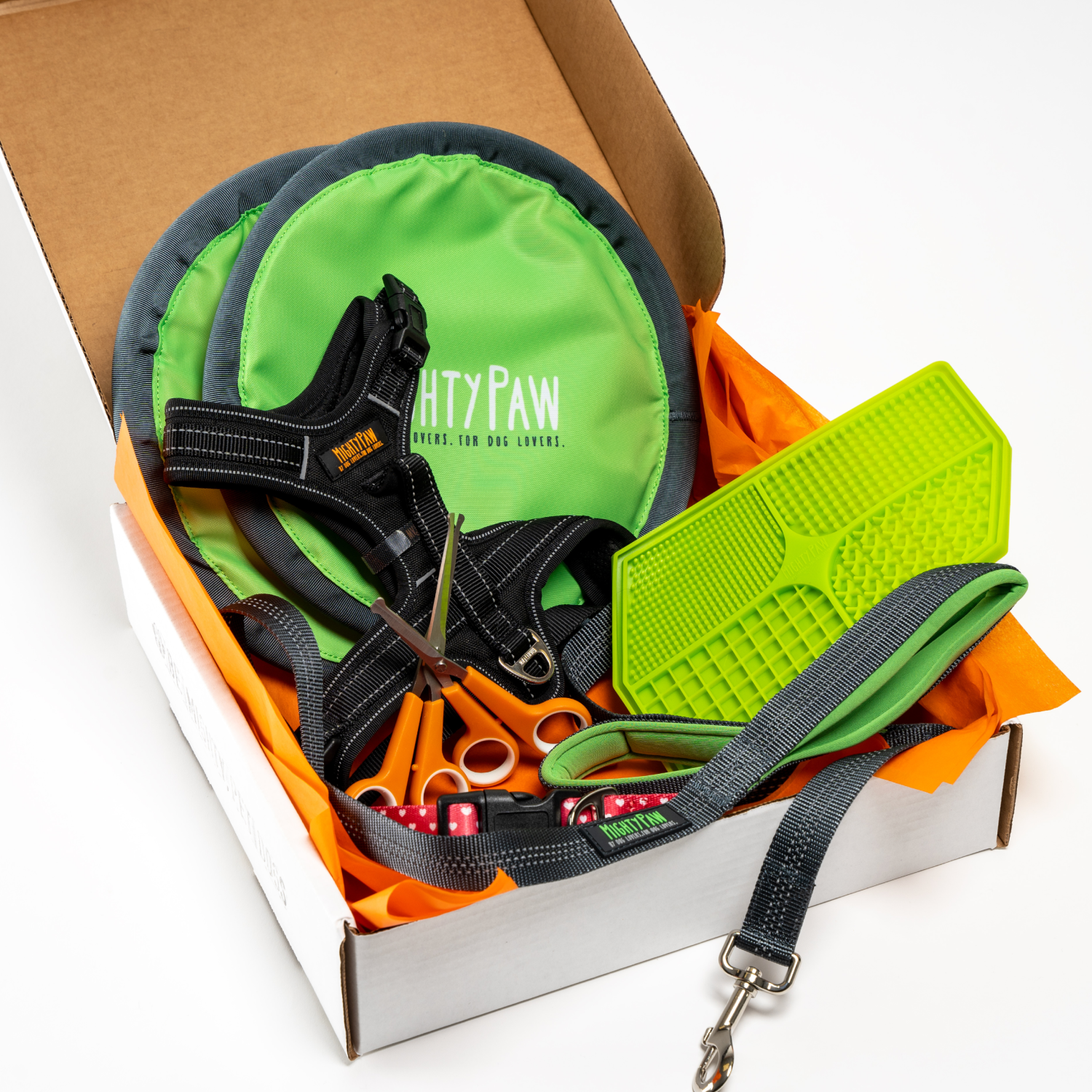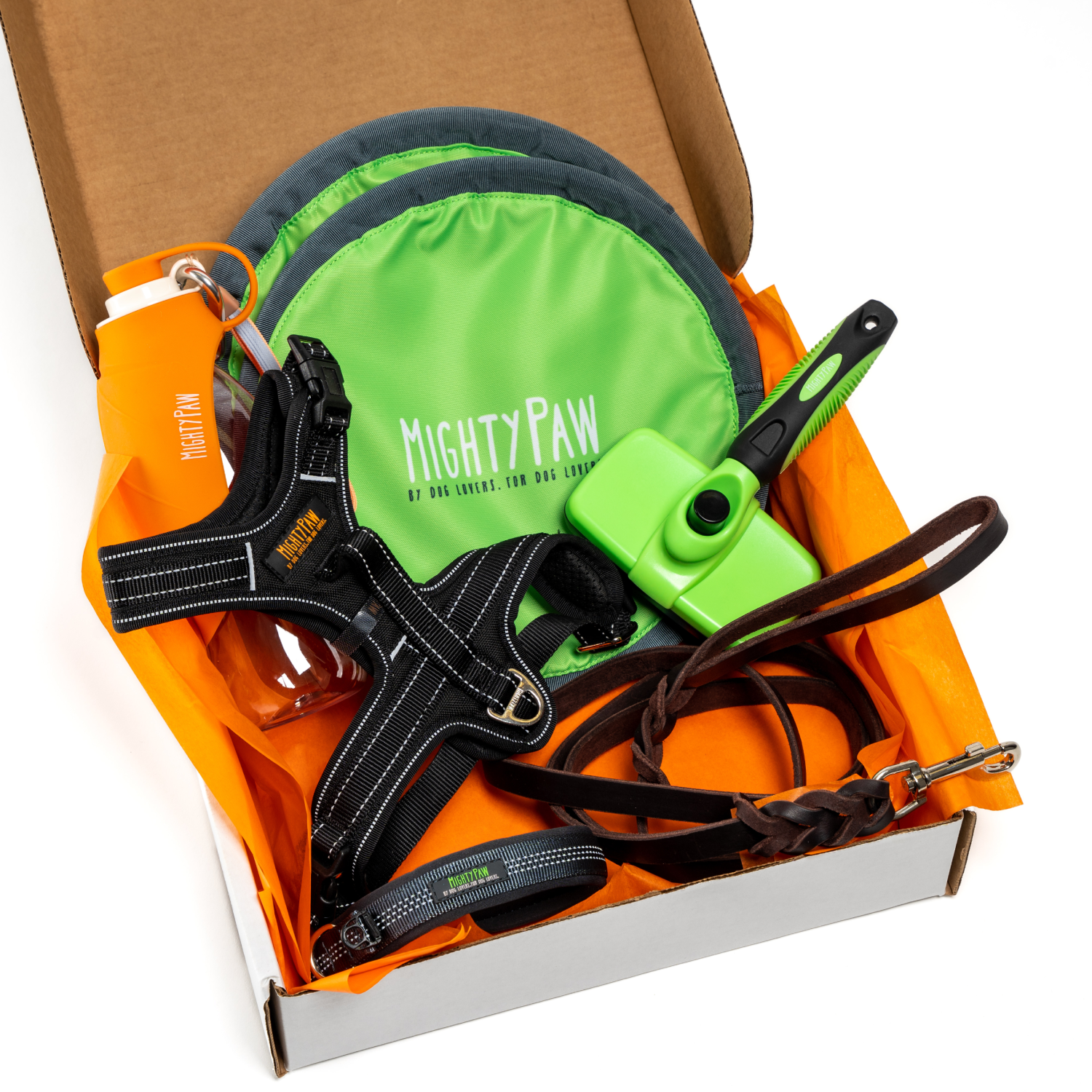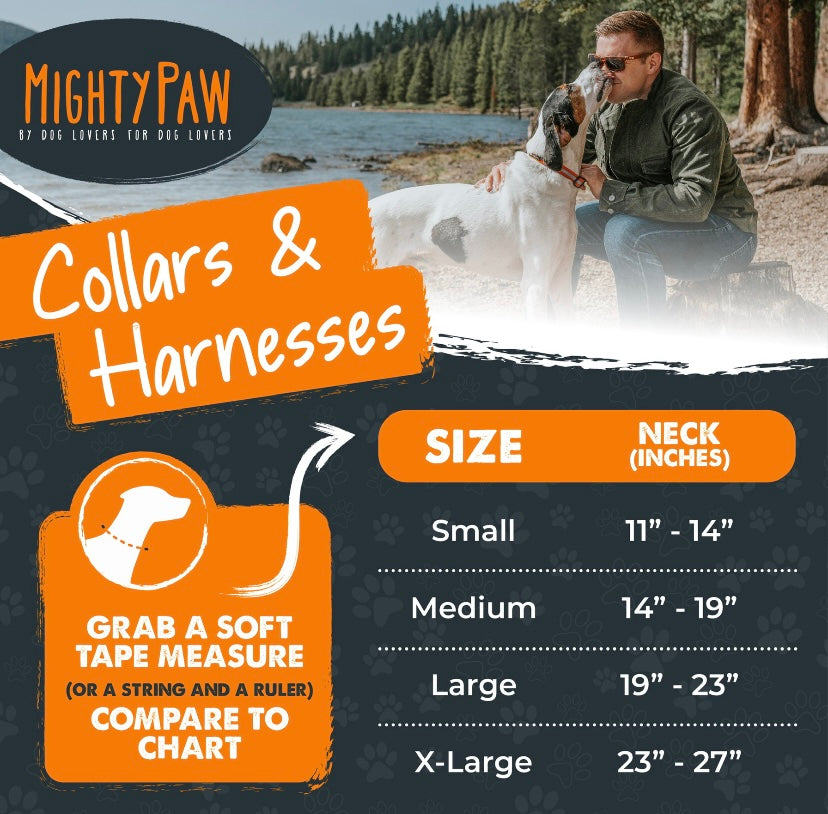 Mighty Paw Mystery Box - Collar, Harness, Leash, Accessories, Toys
A $100 dollar value at just $30?! Yup you heard it right!
Looking for a pawsome summer steal?! Then check out our brand new mystery boxes that are available for $30 and only while supplies last!
They're full of gently-used, like new Mighty Paw goodies valued at $100.
You can choose between small, medium, large and x-large boxes that correspond to specific doggie neck measurements:
Small: 11-14"
Medium: 14-19"
Large: 19-23"
X-Large: 23-27"
Since you're getting an extra pawsome deal on these, they are sold as is without a returns option. 
Contents Mystery Box: 
1 Collar 

1 Harness

1 Leash

2 Accessories
Items from different categories are selected randomly and differ from box to box!