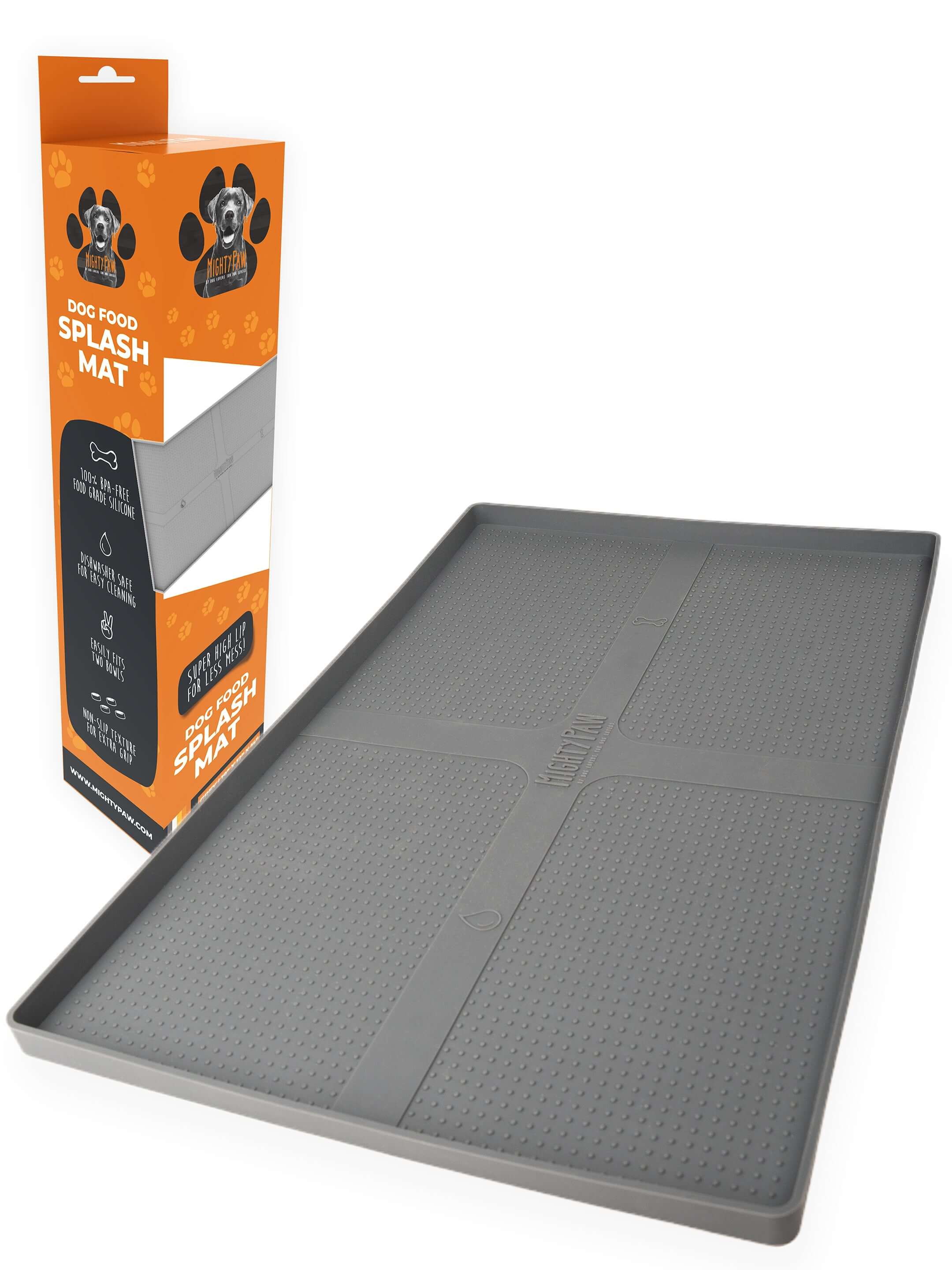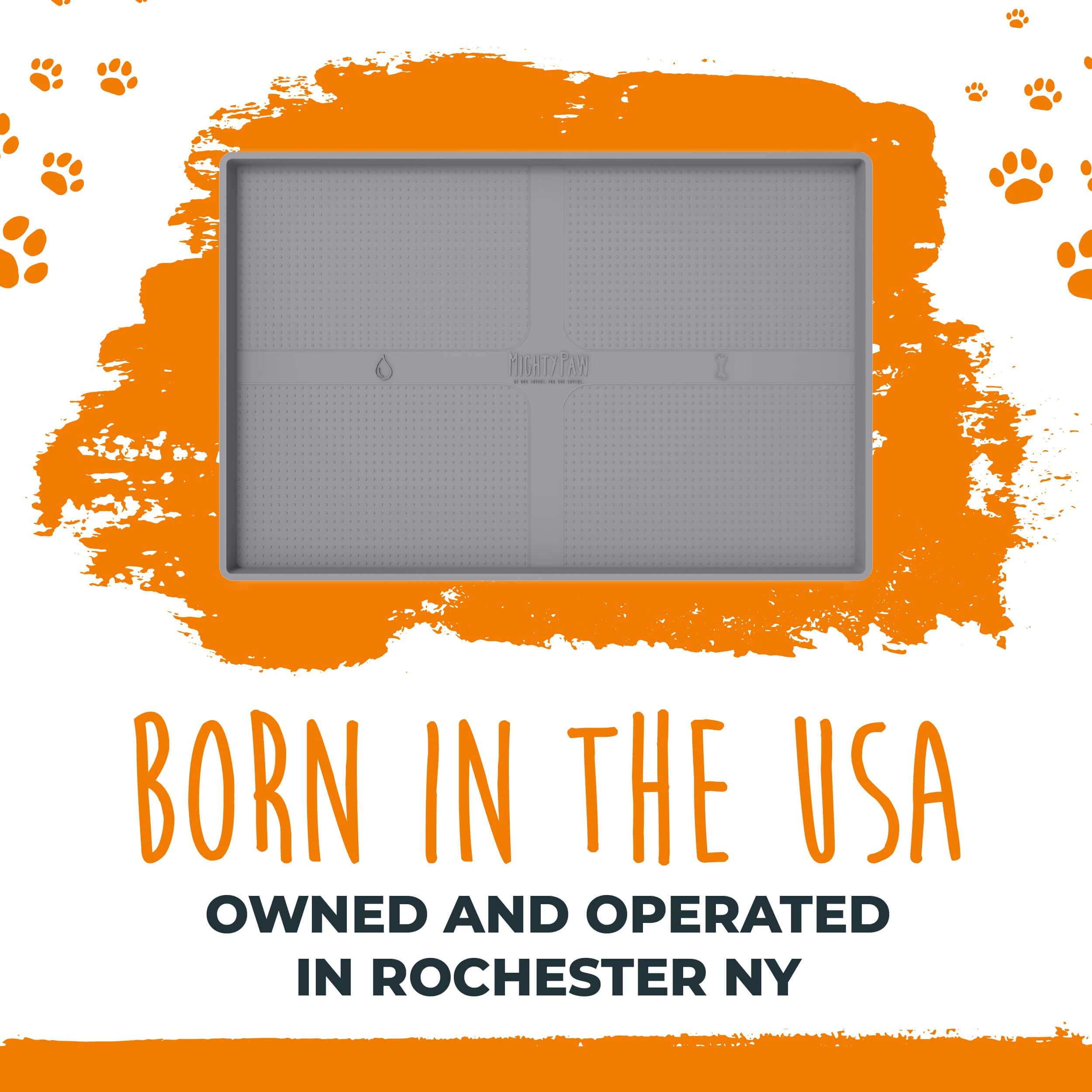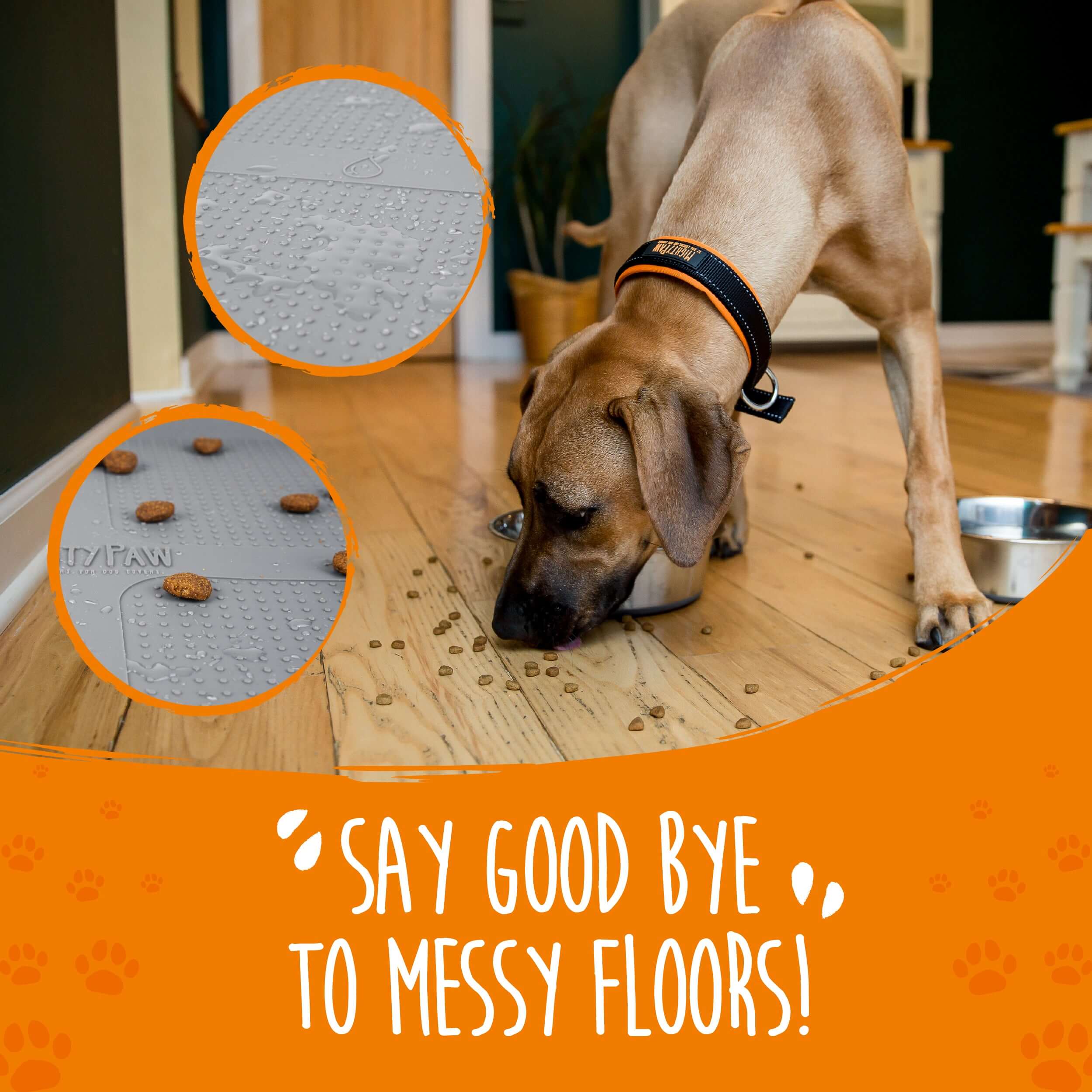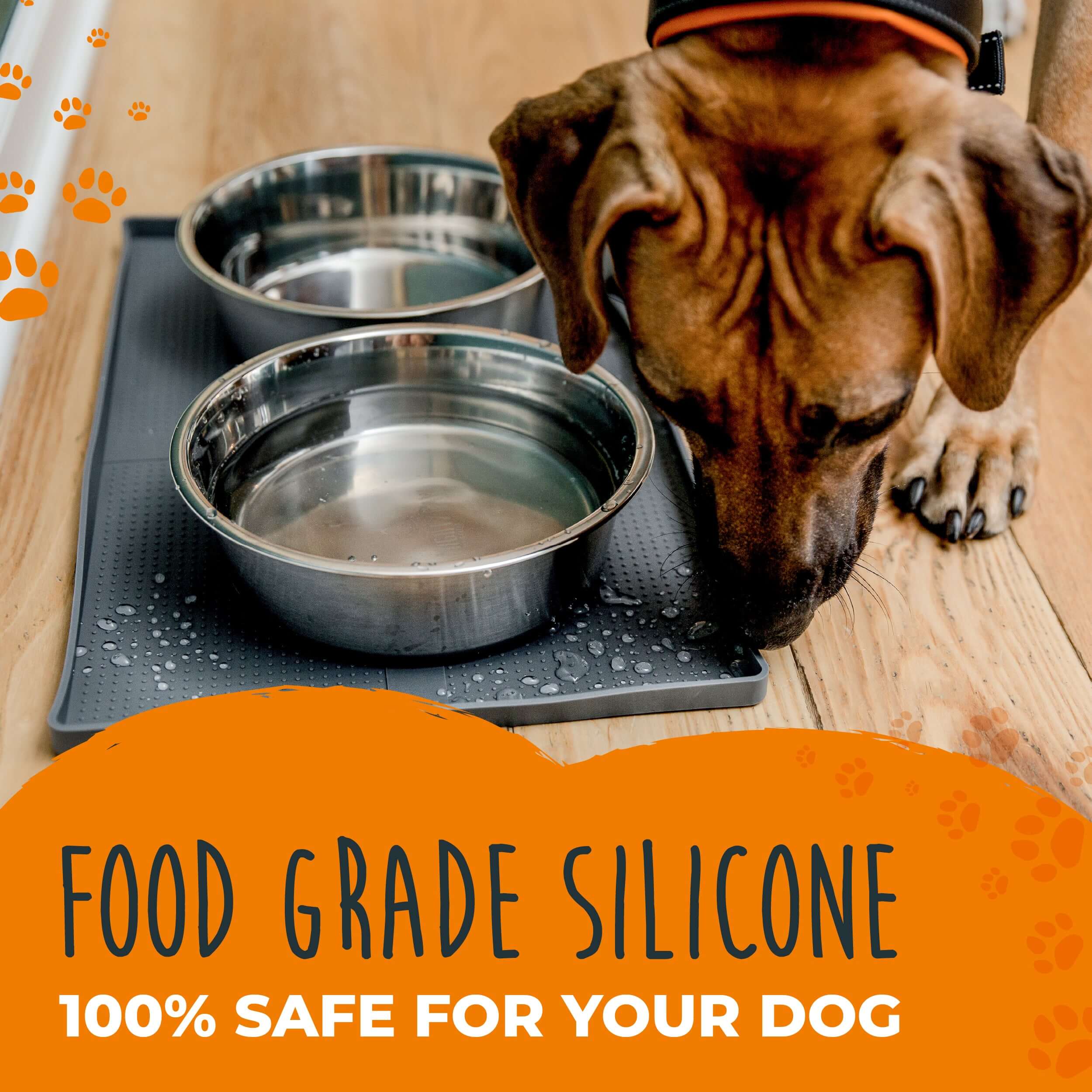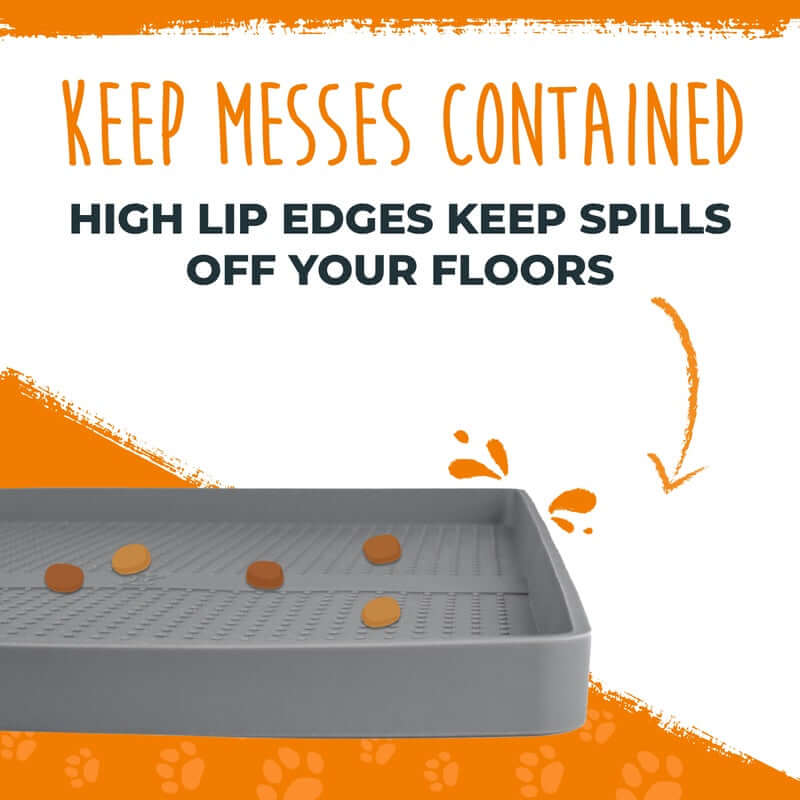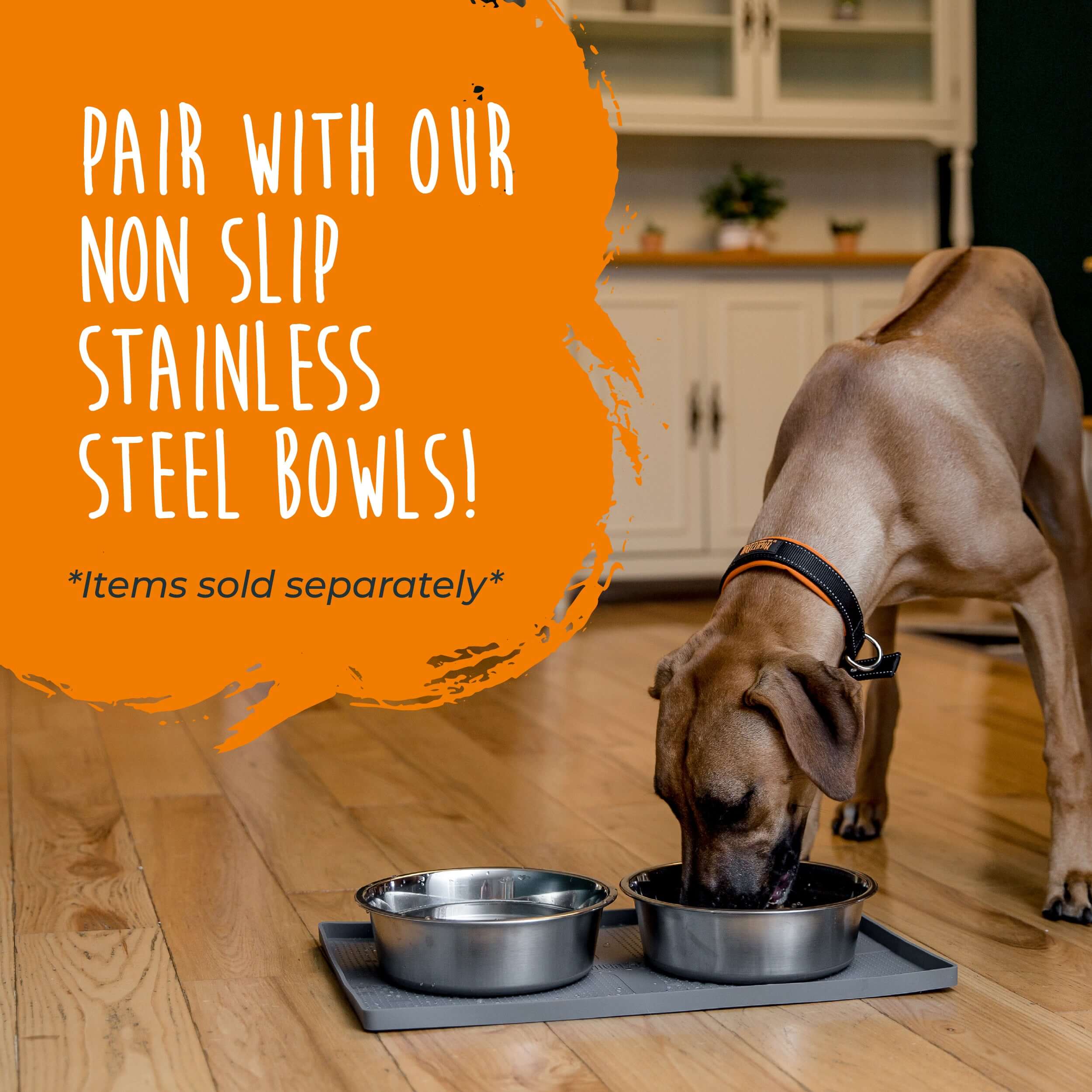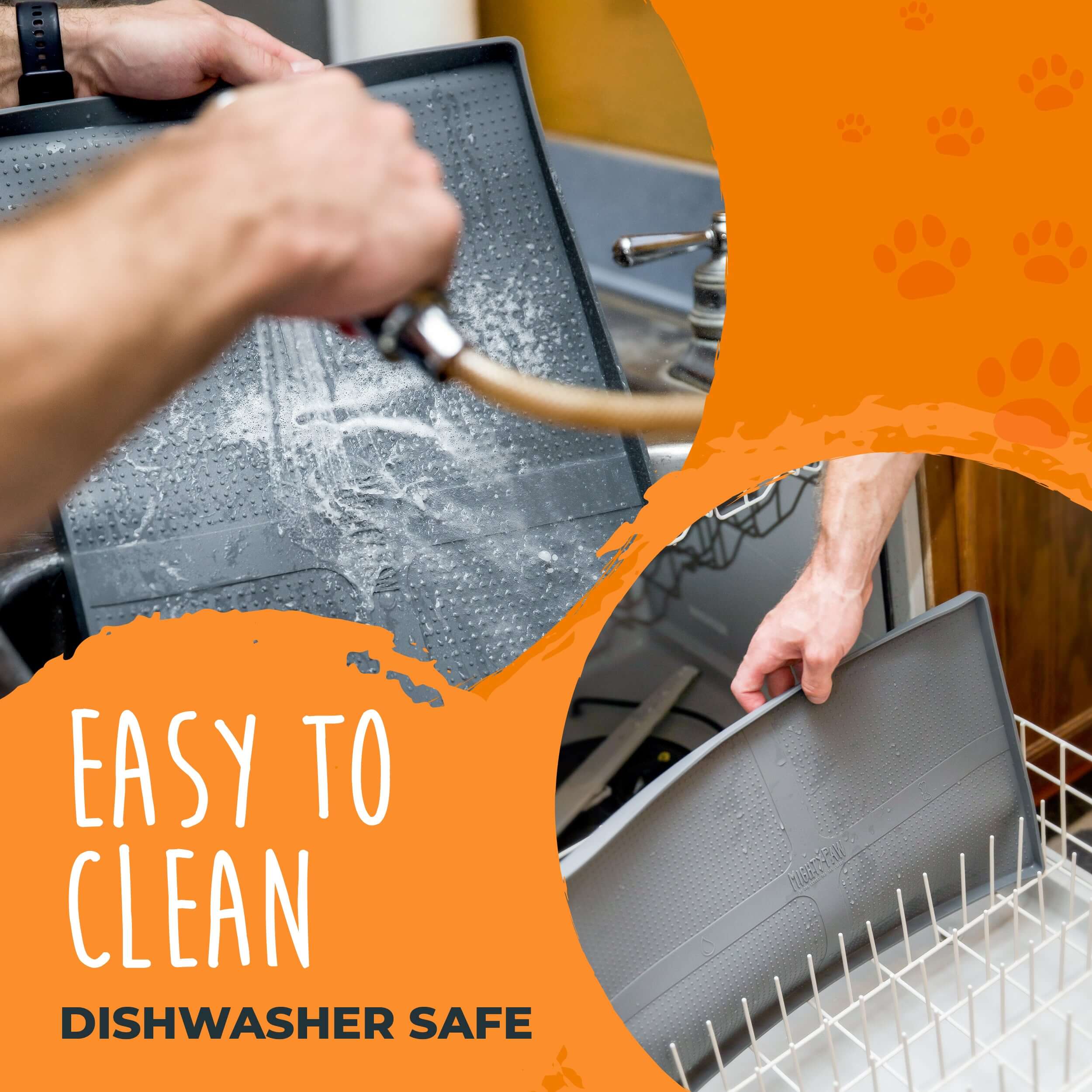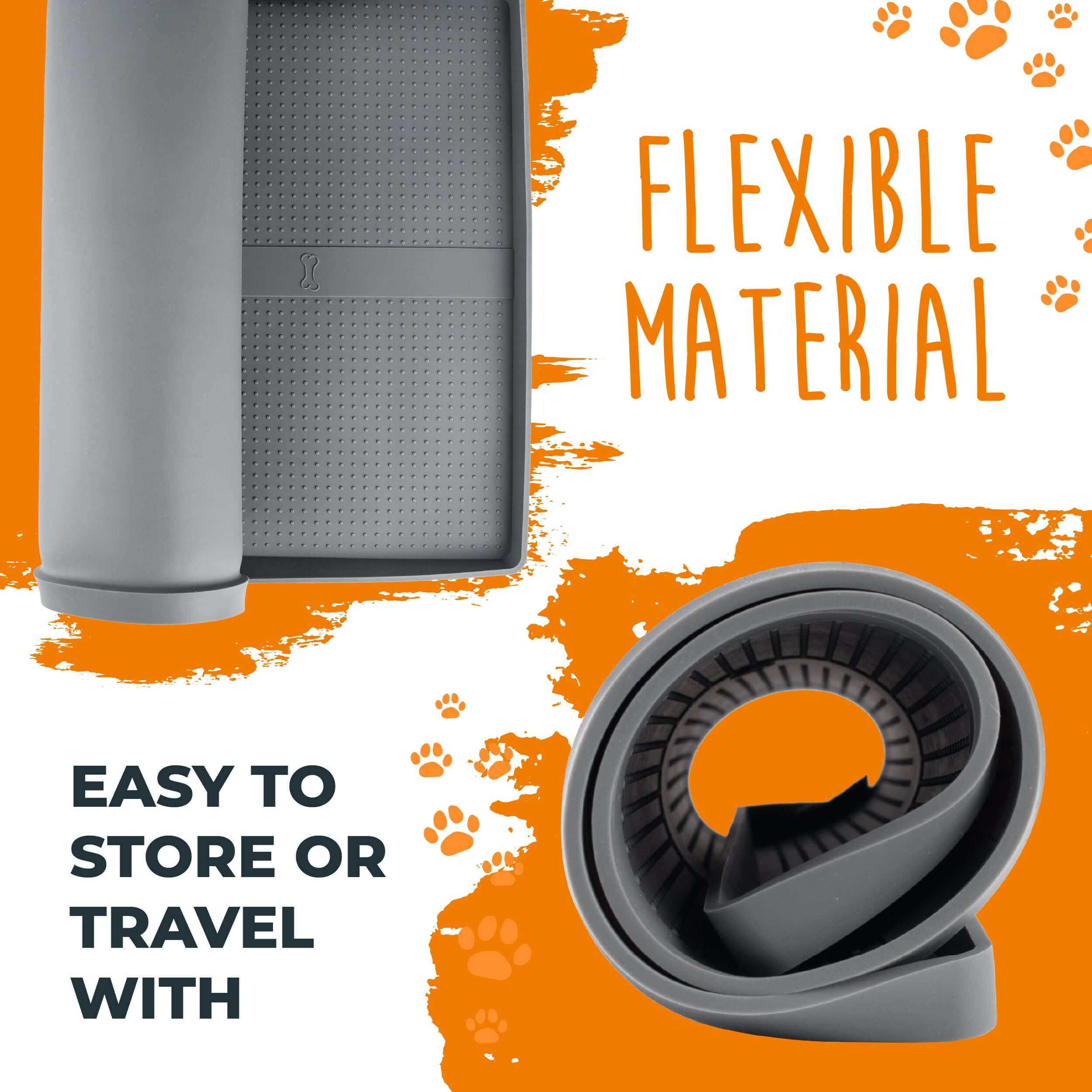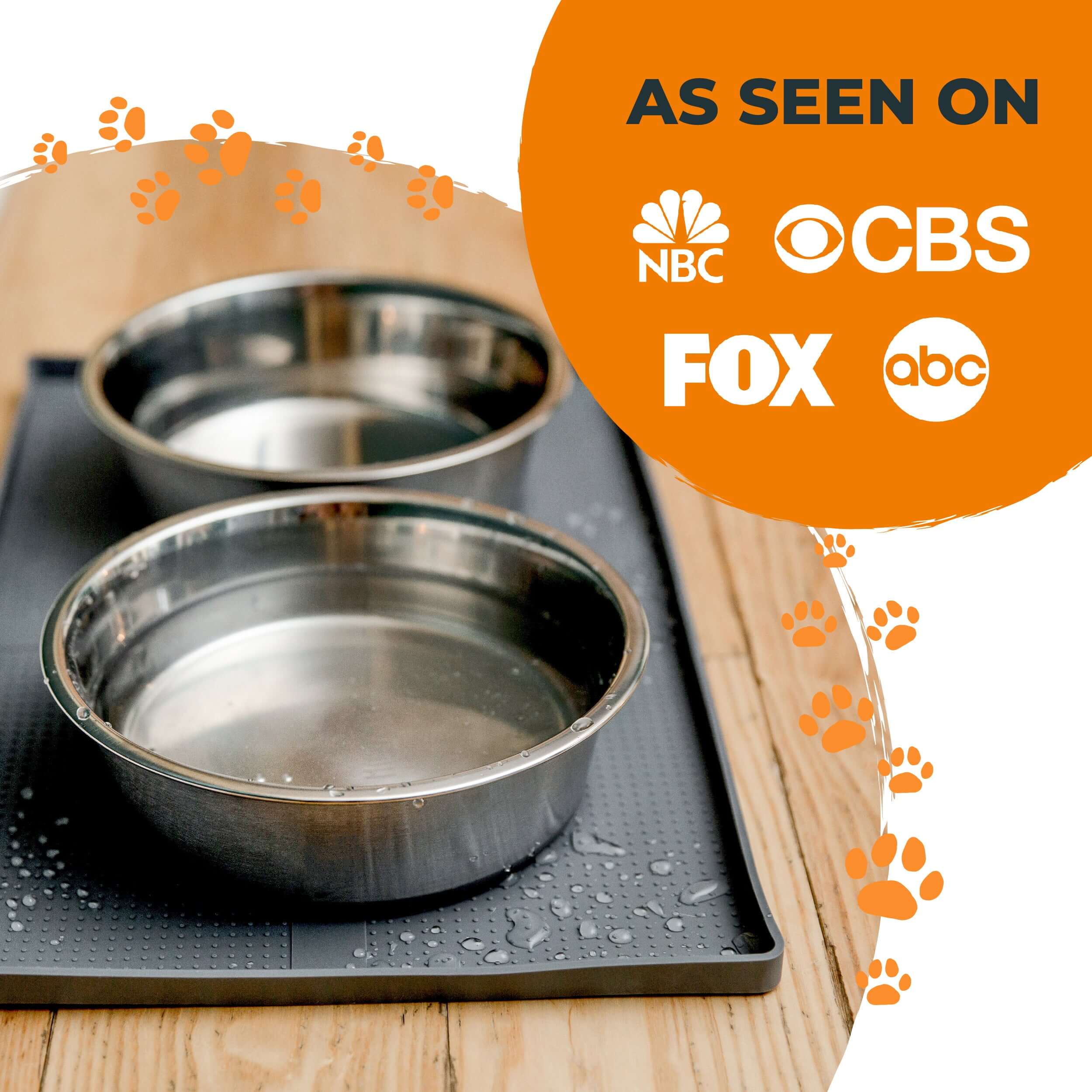 Mighty Paw Dog Food Splash Mat
Your dog will thank you (probably with doggie kisses)! 
Mighty Paw's Dog Food Splash Mat measures 19" x 12" x ⅝" and is made with 100% BPA-free, food grade silicone. Its neutral grey color blends in nicely with most interior designs.
The mat stays in place thanks to its non-slip texture while the slip-resistant topside gives it extra grip to firmly keep food bowls, water fountains and automatic feeders in place while your pet eats and drinks from them.
We designed it with an extra high lip that prevents water and food messes from spilling over. That way, your wood, carpet, tile and linoleum floors stay well protected!
Clean up is stress-free and super easy too because our Dog Food Splash Mat is  dishwasher safe. Just pop it into your dishwasher - that's it! We also included pour channels in our design to easily pour out any water that accumulates on the mat.
100% BPA-free, food grade silicone
Non-toxic 
19" x 12" x ⅝"
Neutral grey color
Blends in with most interior designs
Non-slip texture
Mat stays in place
Slip-resistant topside
Keeps bowls, water fountains & automatic feeders in place
High lip
Prevents water and food spills
Protects your floors
Pour channels
Water pours out easily
Dishwasher-safe
Easy clean up
Click 'add to cart' to easily contain your dog's messes… your pup will thank you! 
Mighty Paw: By Dog Lovers. For Dog Lovers.
Headquartered in Rochester, NY - we're right here in the USA where we design and test all our gear. Our mission is to build high-quality dog products that enable endless adventures for you and your four-legged family. Whether it's related to nature, training, or travel – we will help build a deeper connection between you and your dog!
The Mighty Paw Difference
Whether you're a dog trainer or an everyday dog owner, we aim to deepen your experience with dogs. As a company, we're out to build life-long relationships through our products with exceptional design, attention to detail, and customer service. Come join the family!