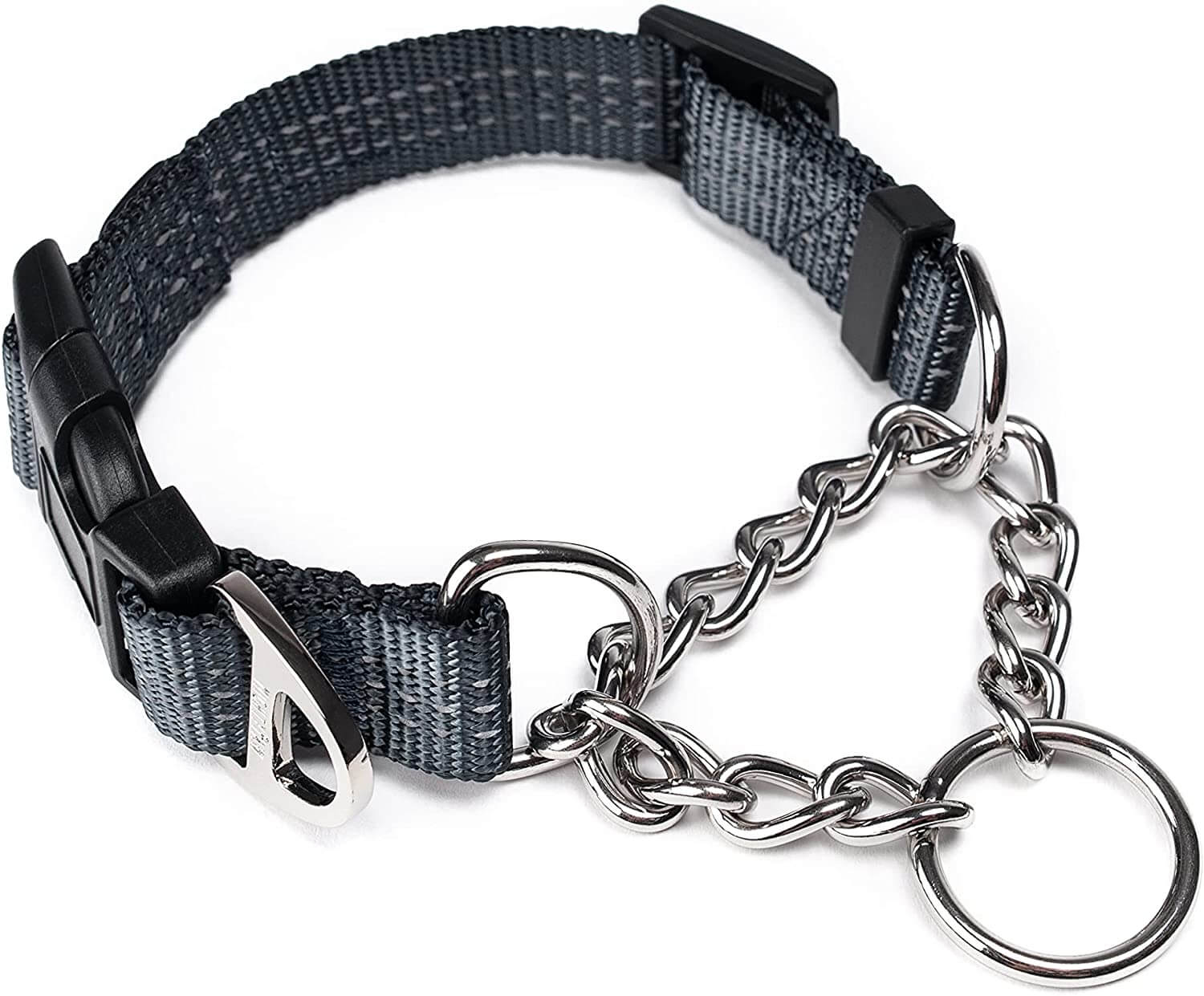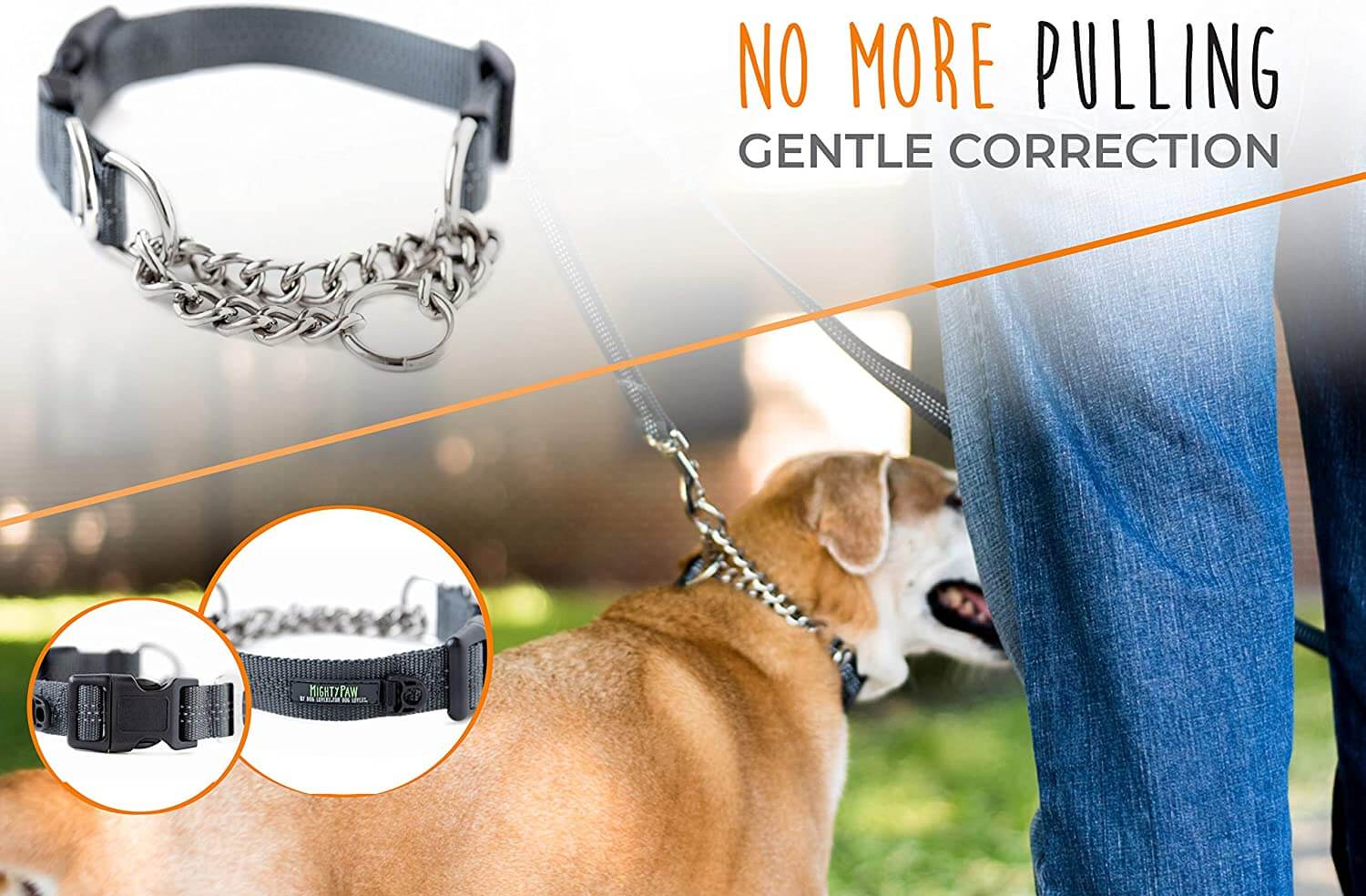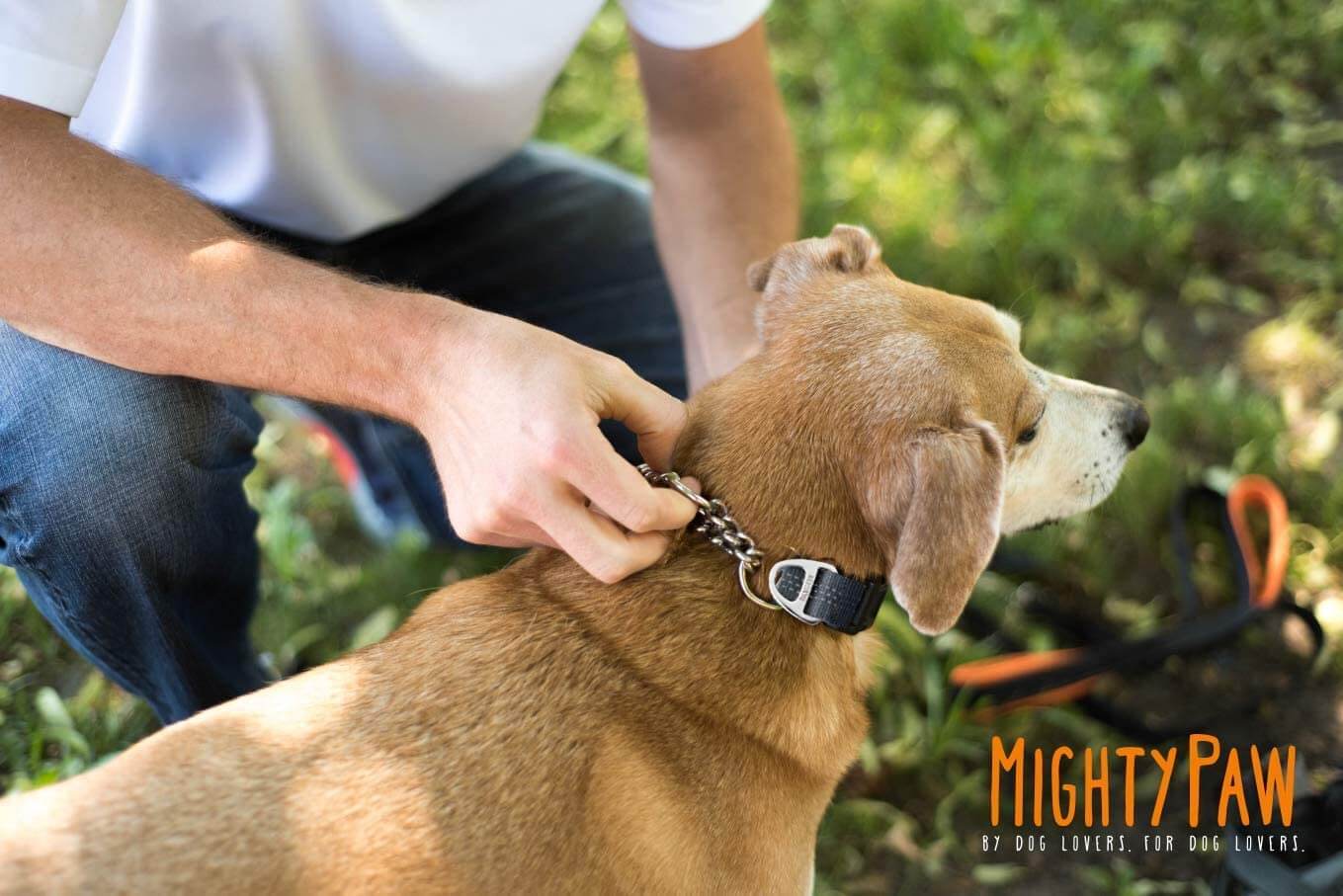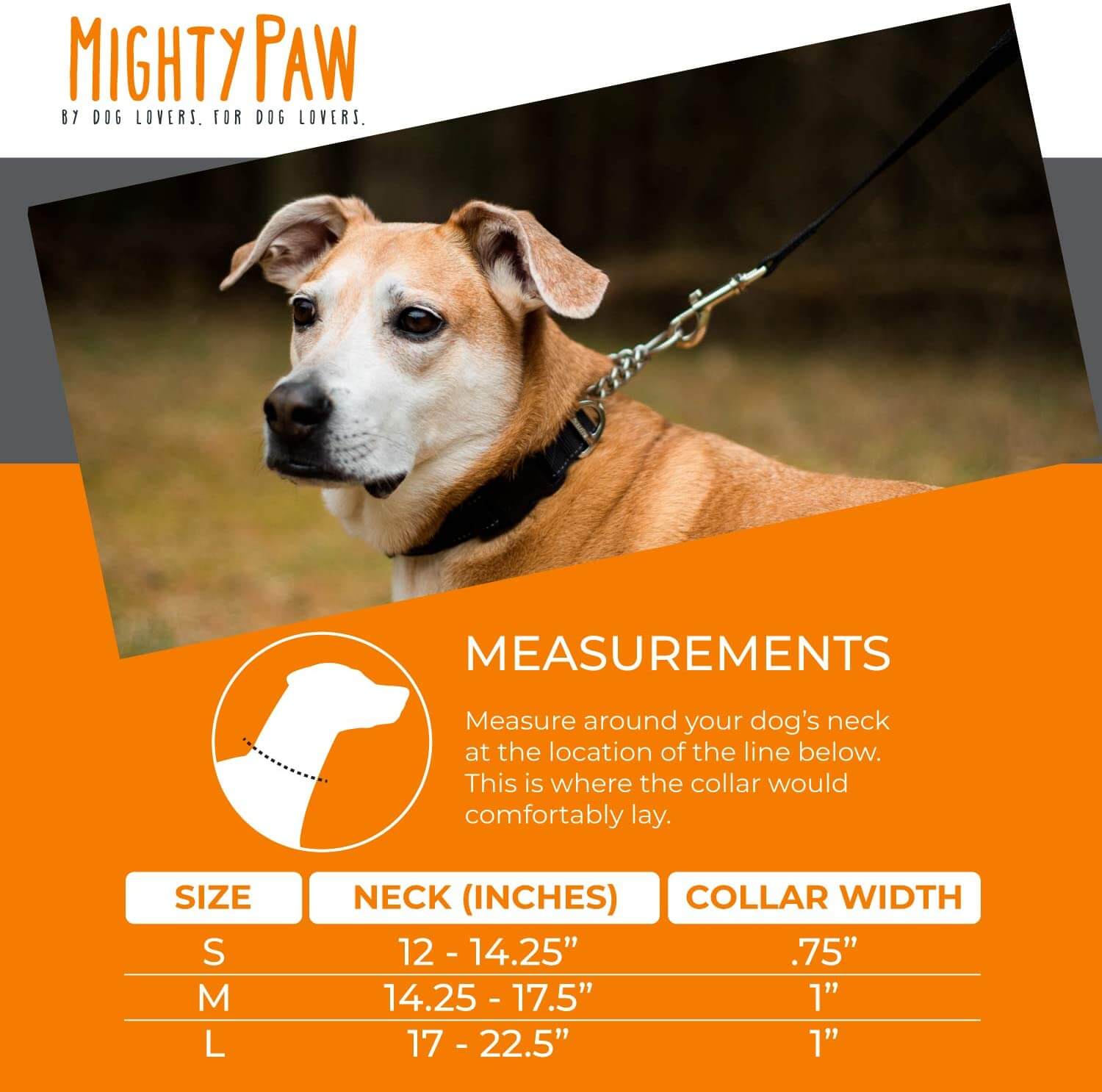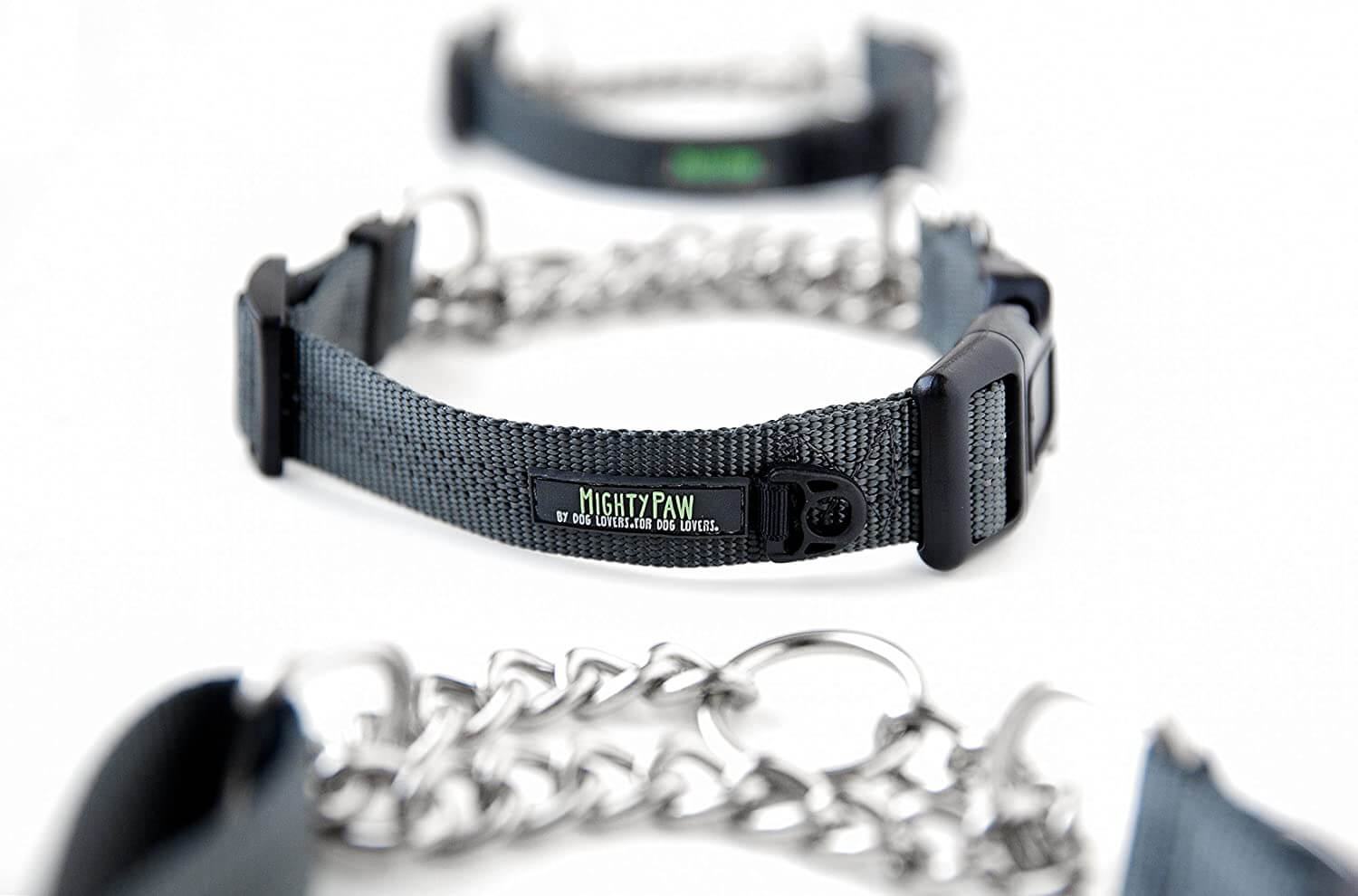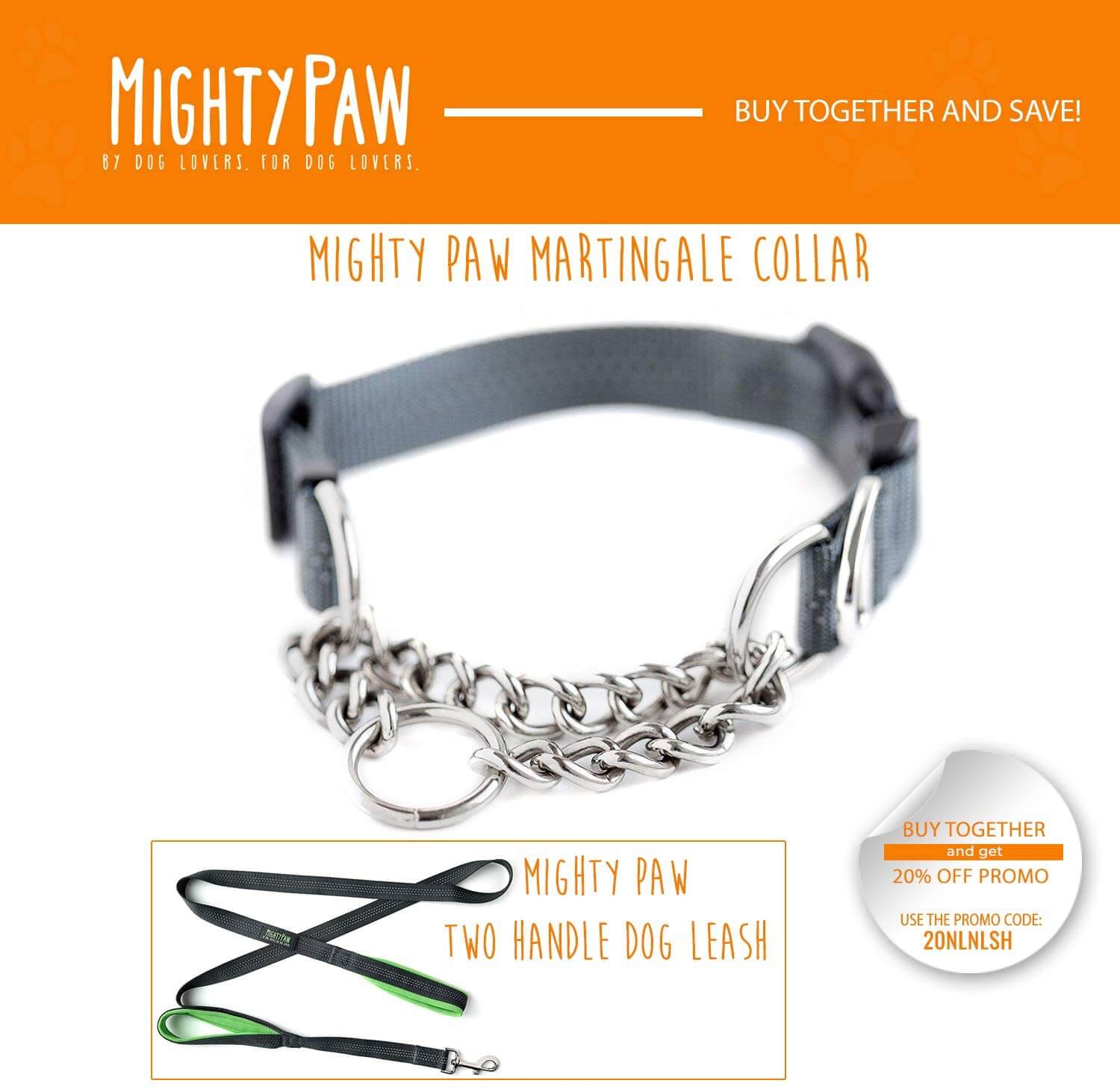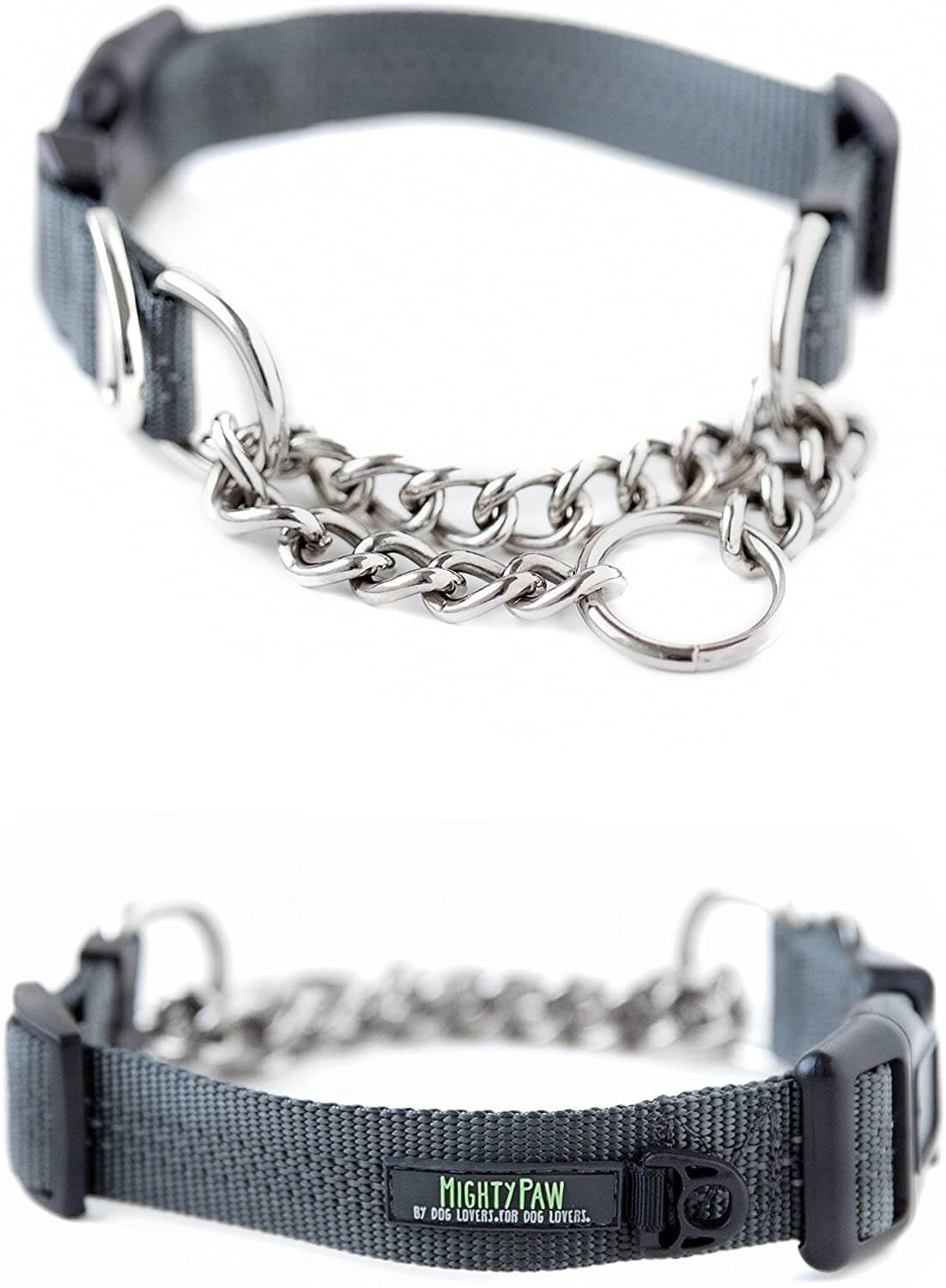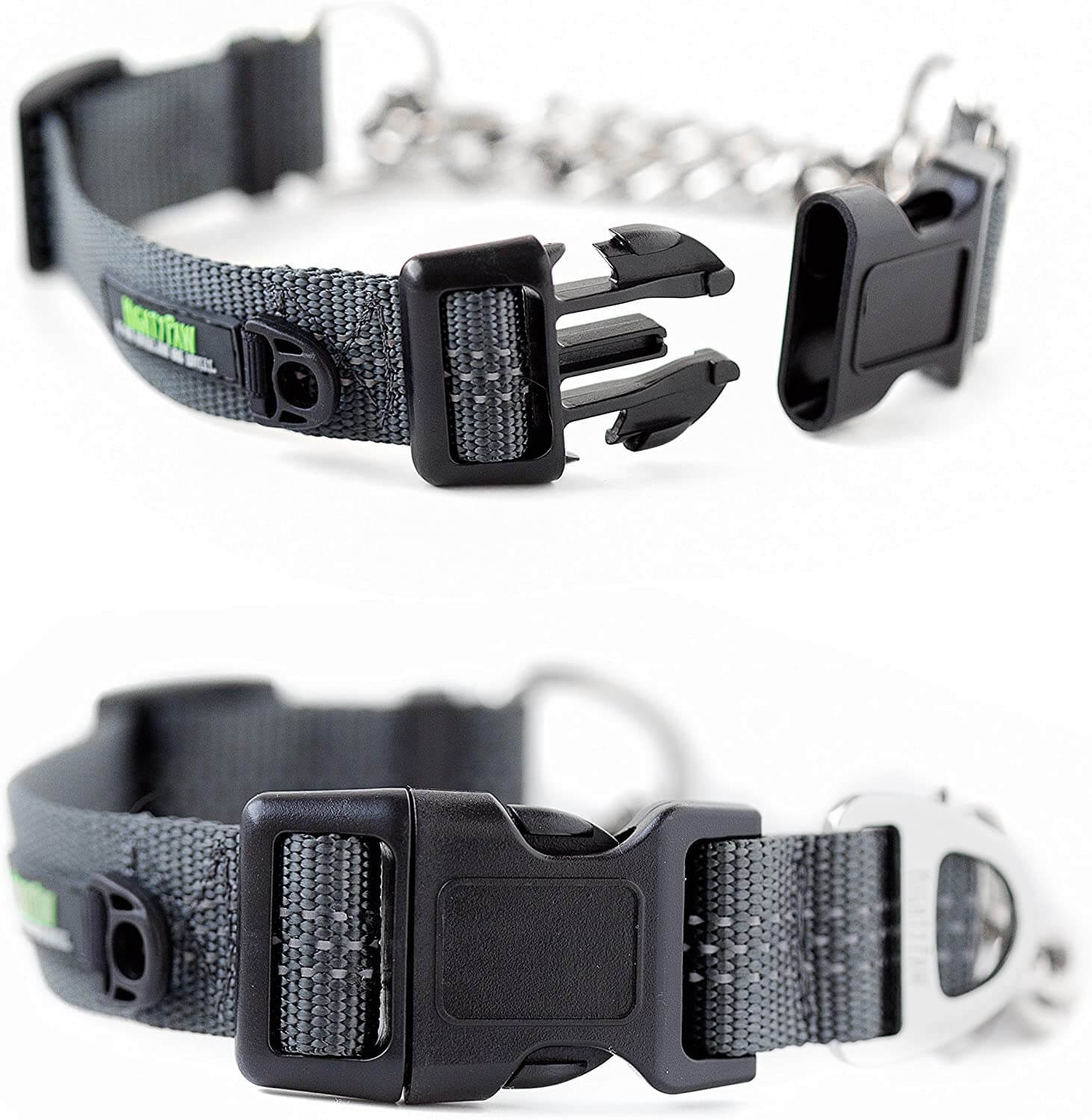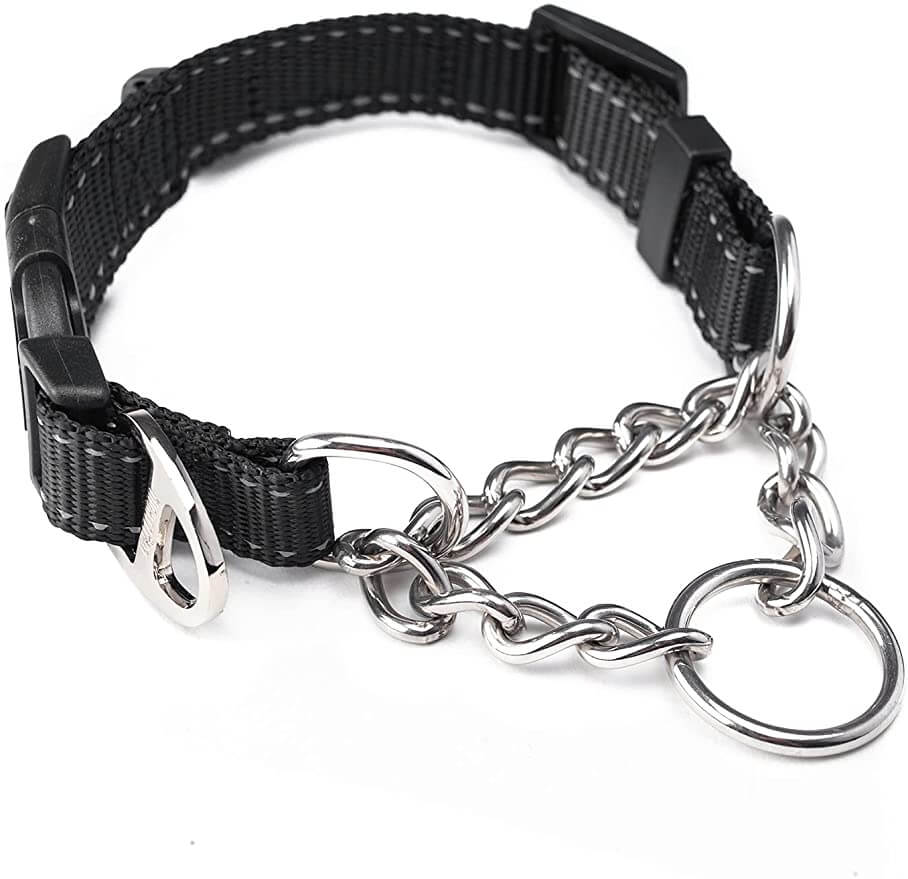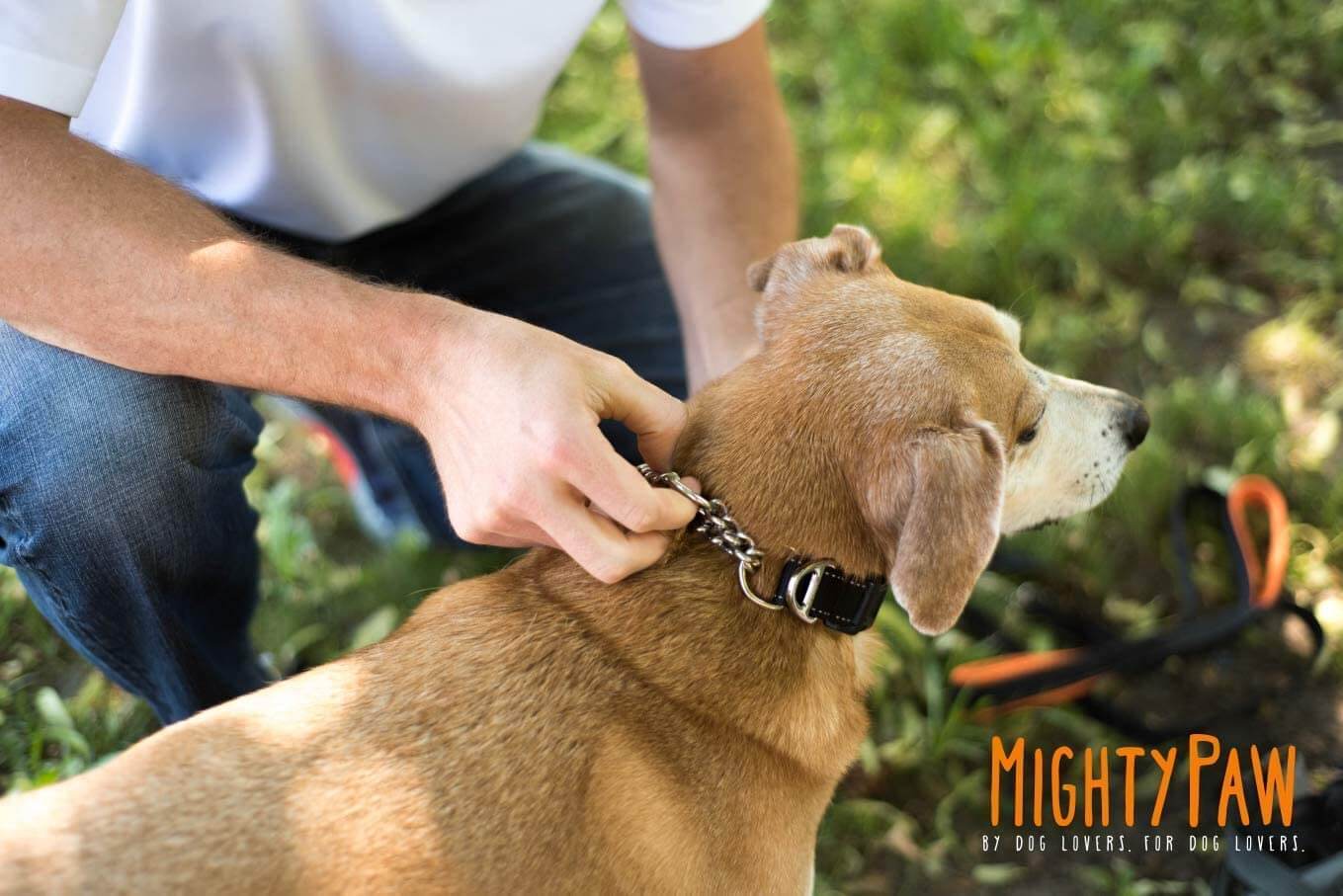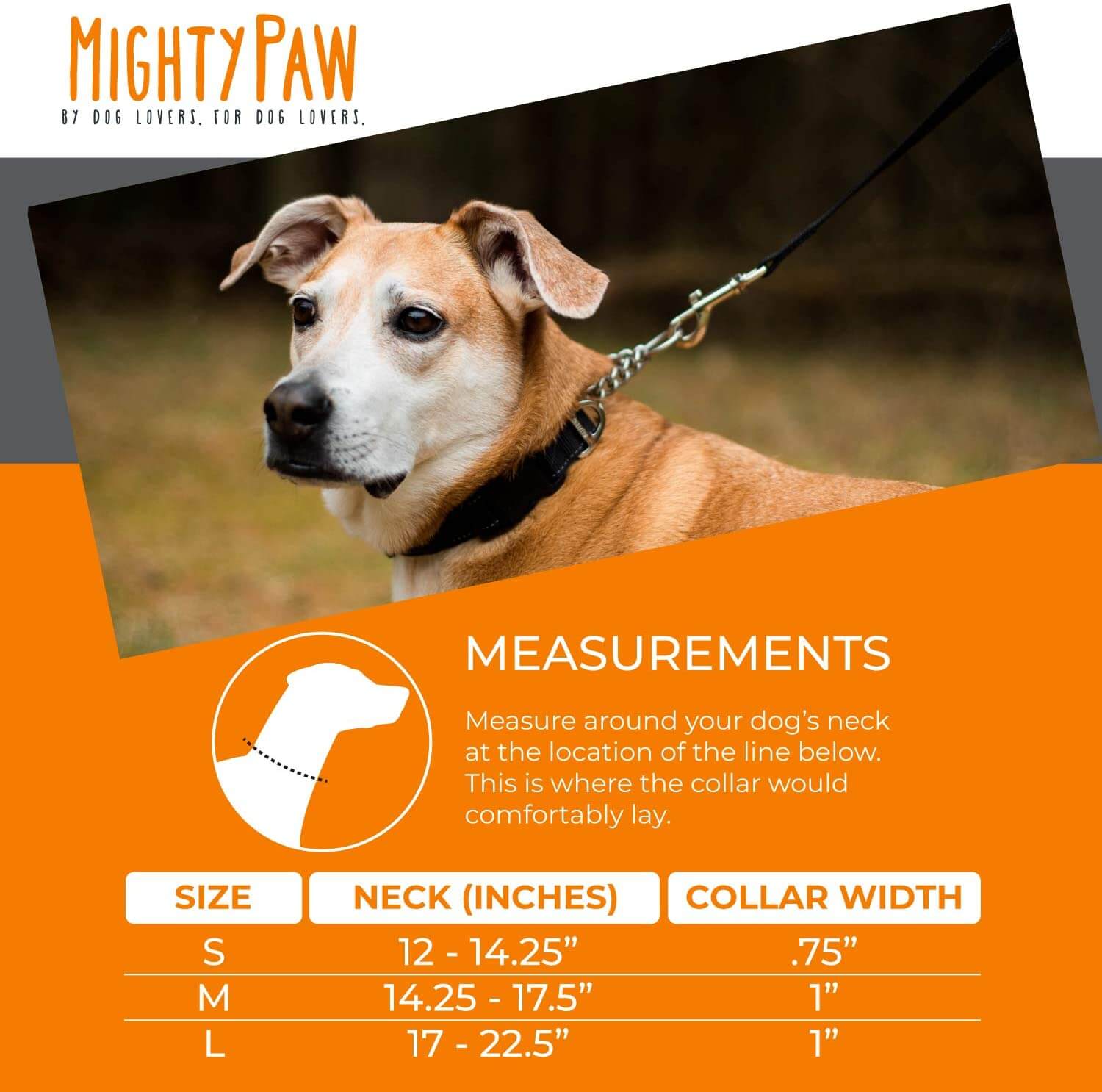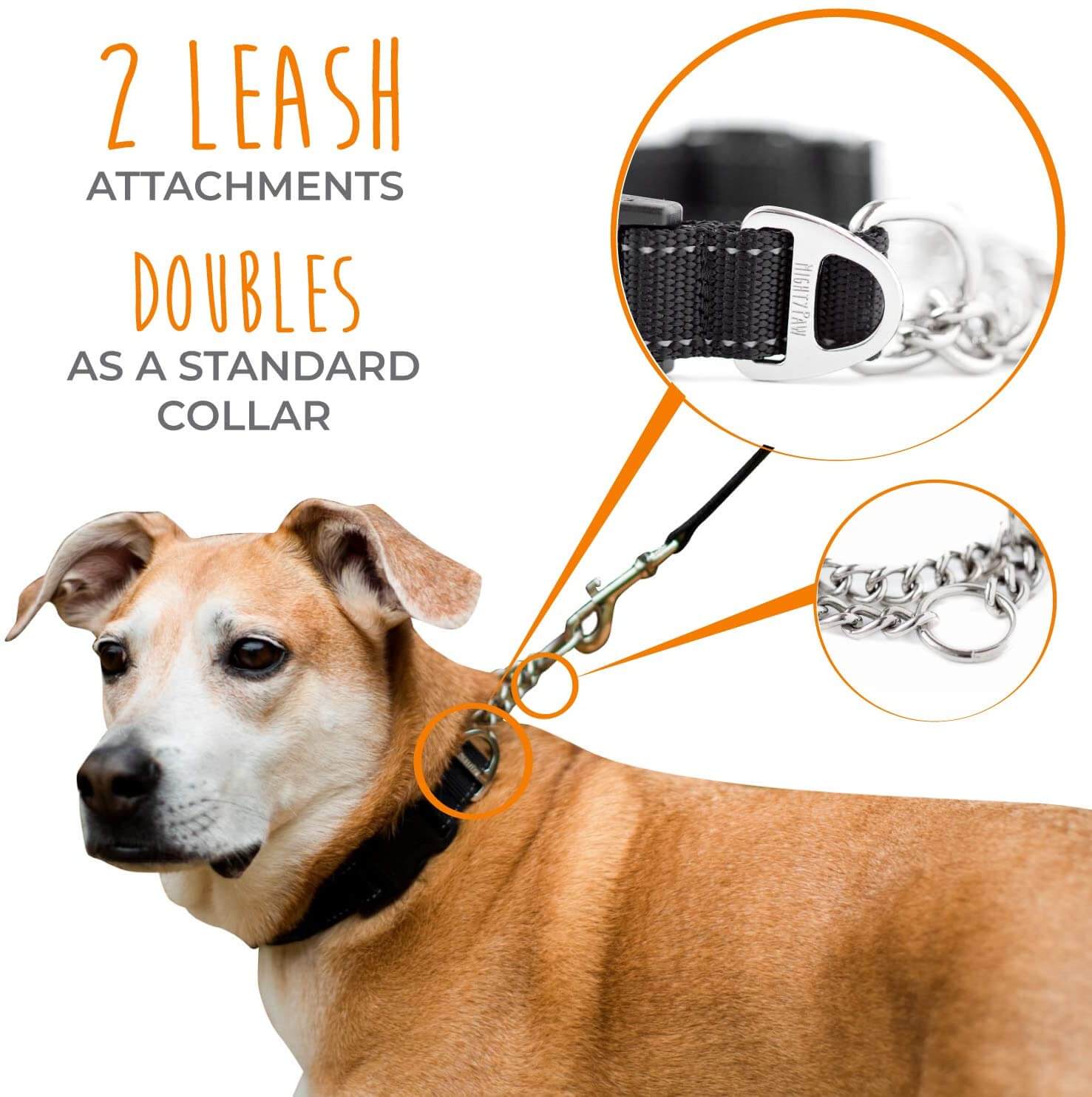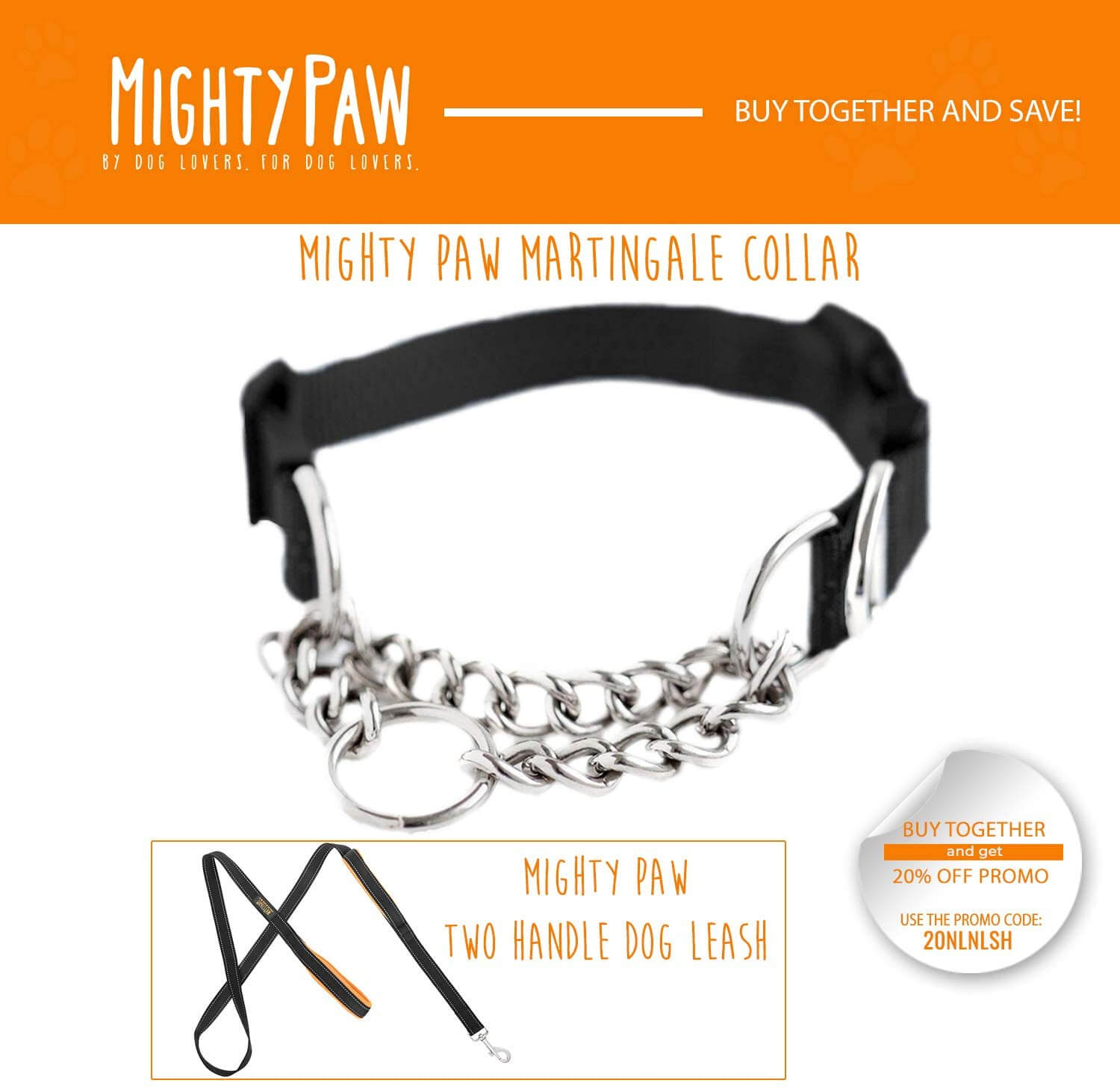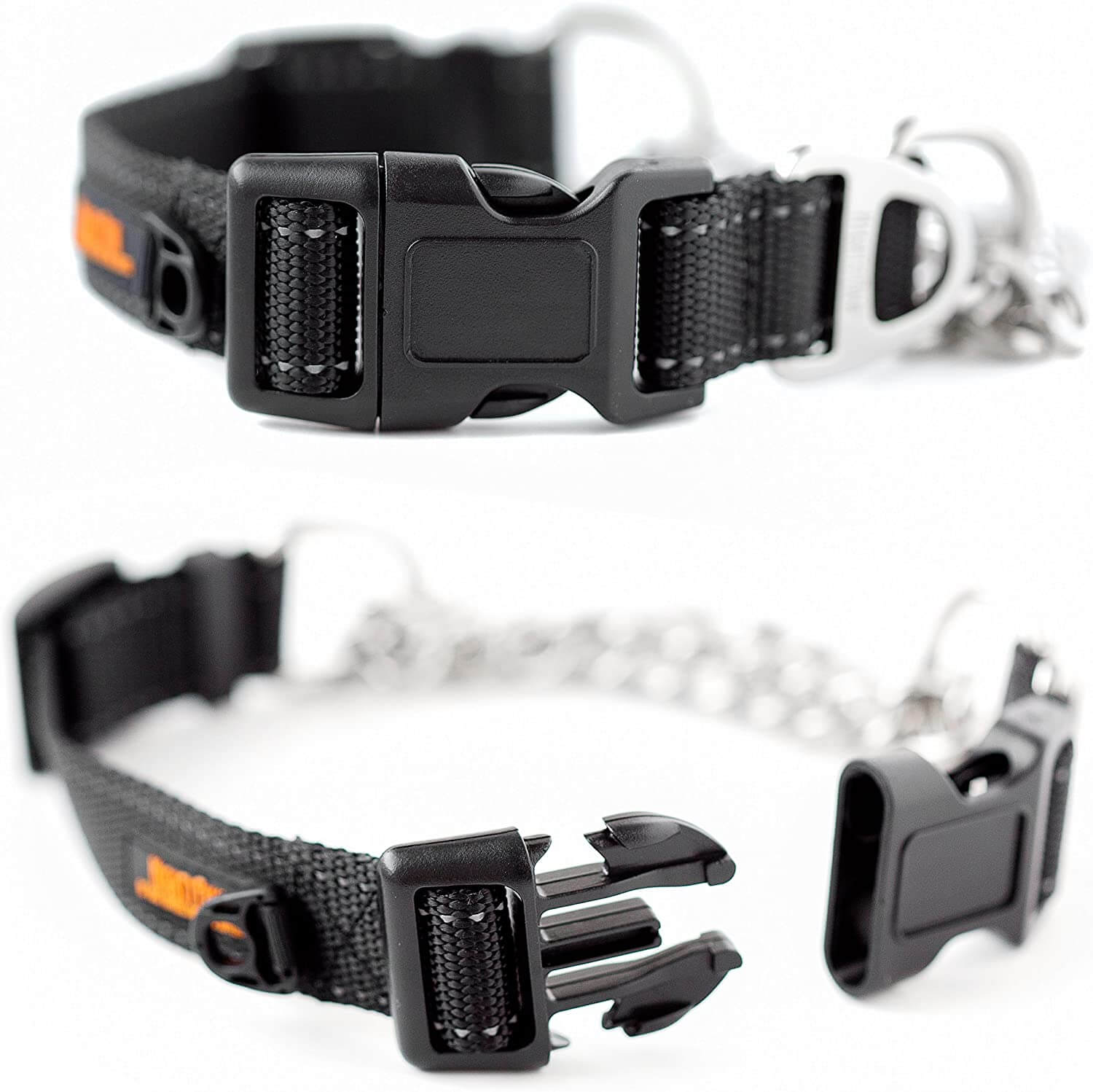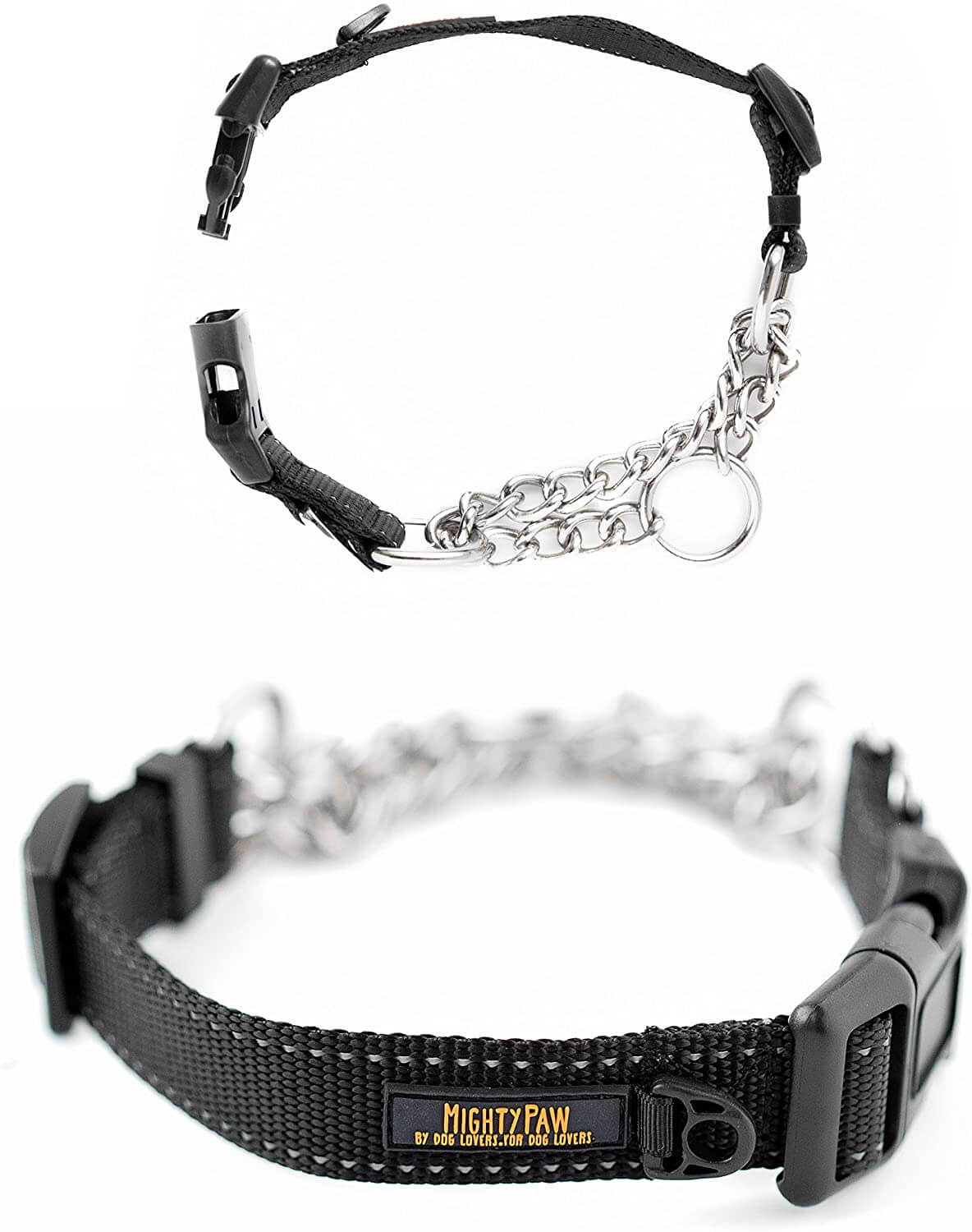 The Mighty Paw Martingale Cinch Collar is a martingale dog collar with chain.
Escape-Proof Design: This dog collar is for your rough and tumble pup because they can't back out of it. It's truly designed to last with heavy-duty, weather-proof nylon, strong reflective stitching and an iron chain.
Two Collars in One: Our martingale-style collar features two metal D-rings that allow you to easily switch from a training collar to a standard (non-cinch) collar for everyday adventures.
Polite Leash Manners with Subtle Control: The Mighty Paw martingale collar with chain is safe but effective while being used in training mode. It tightens under tension when your dog pulls, but only enough to give a gentle training cue and without choking your dog. The iron chain also creates an audible sound that reinforces your training.
Recommended by Trainers: Unlike traditional choke collars that use uncontrolled force, the Mighty Paw limited cinch martingale collar allows you to gently control your dog on the leash.
Martingale Cinch Collar Features: 
Heavy-duty, premium quality nylon
100% iron chain
2 metal D-rings
Heavy duty side release buckle
Weatherproof material
Reflective stitching
Martingale Cinch Collar Specifications:
Colors: Gray and Black
Size: Small (12"-14.25"), Medium (14.25"-17.5") and Large (17"-22.5")
Collar Width: 0.75" (Small), 1" (Medium & Large)


***100% 90 DAY MONEY BACK GUARANTEE***
At Mighty Paw, we believe that training your dog can be a positive bonding experience. That's why we created the Mighty Paw Martingale-Style Limited Cinch Collar. The Mighty Paw Brand was created by dog lovers for dog lovers. We are a family owned and operated business out of Rochester, NY.