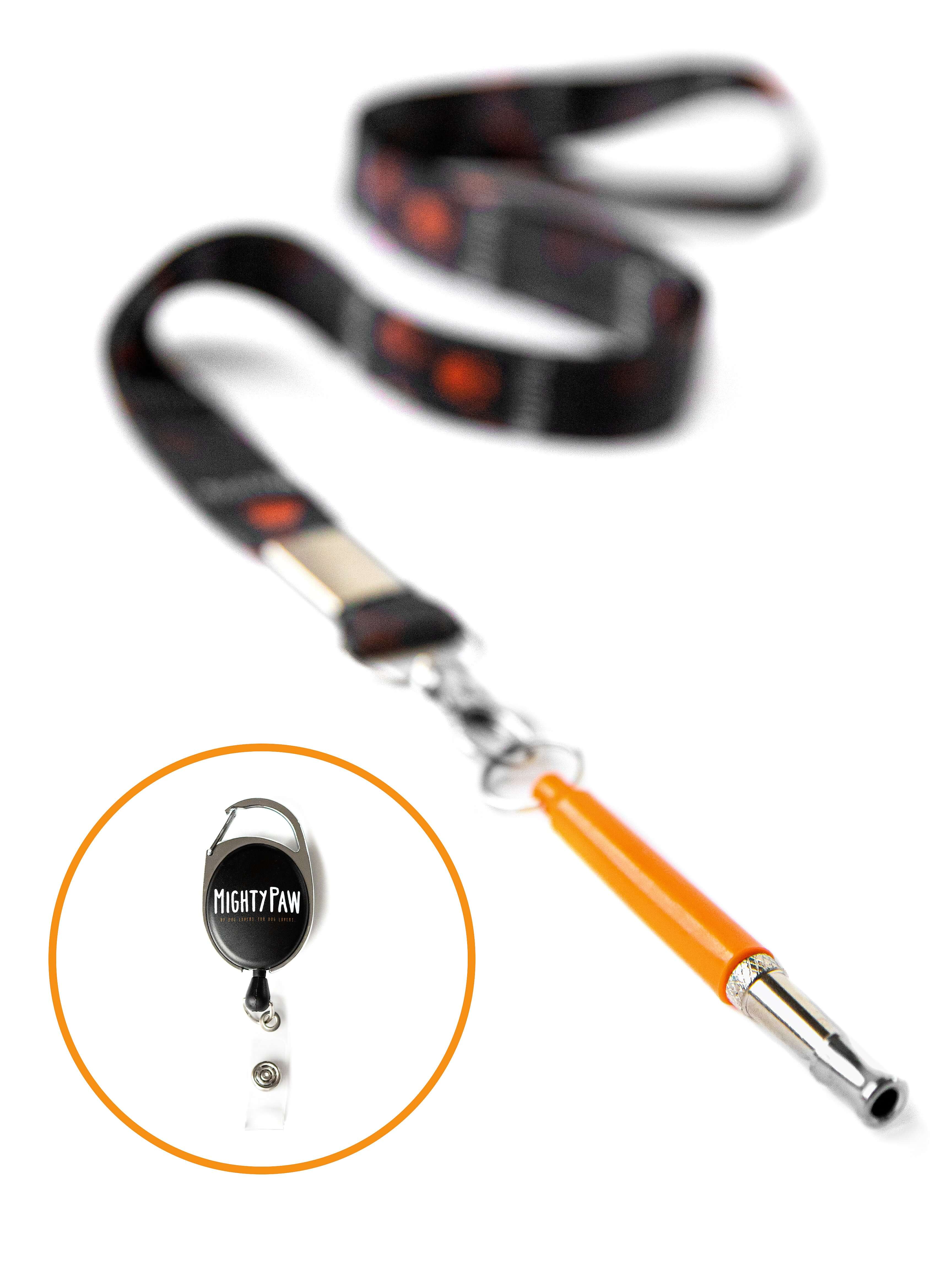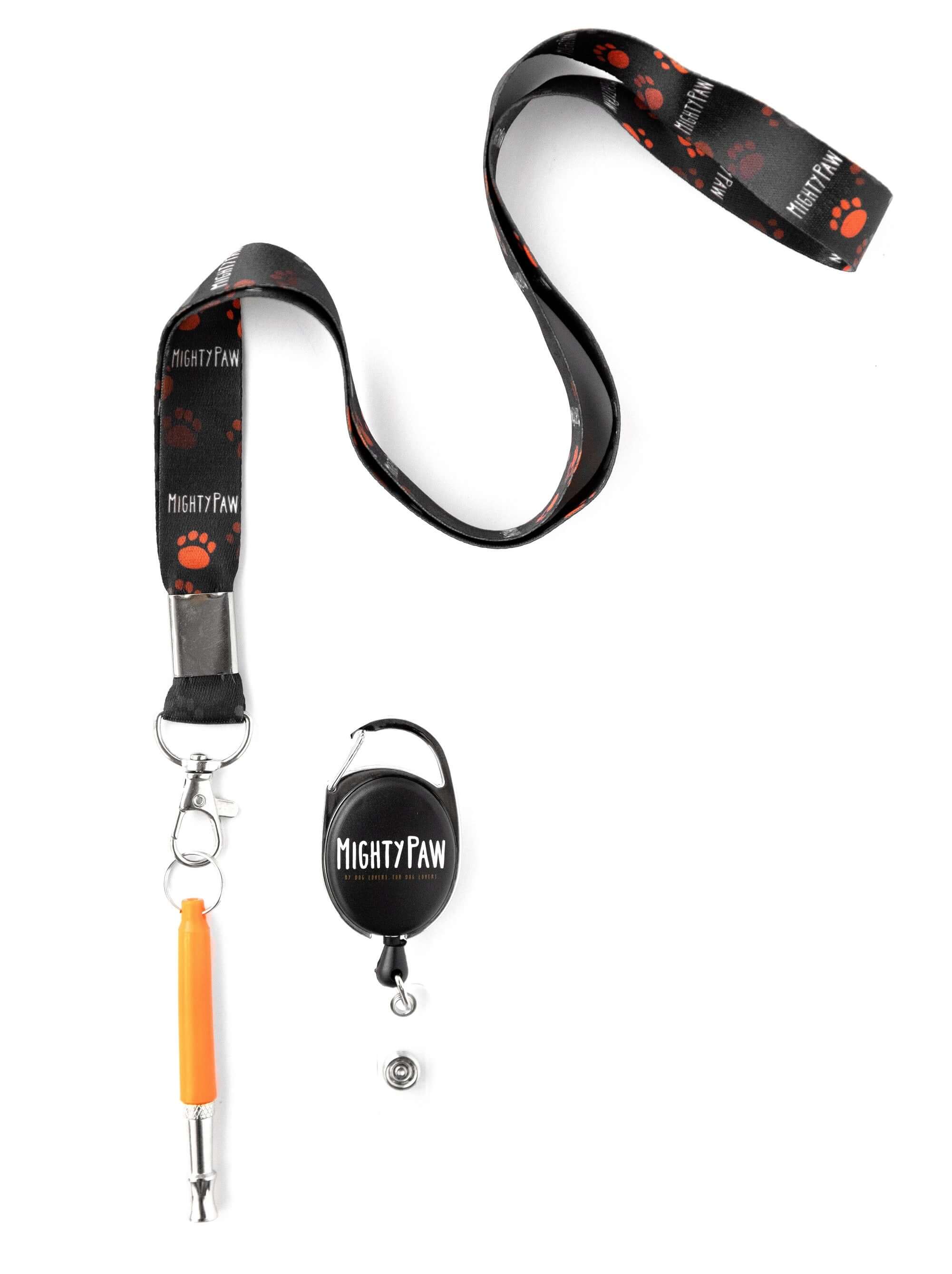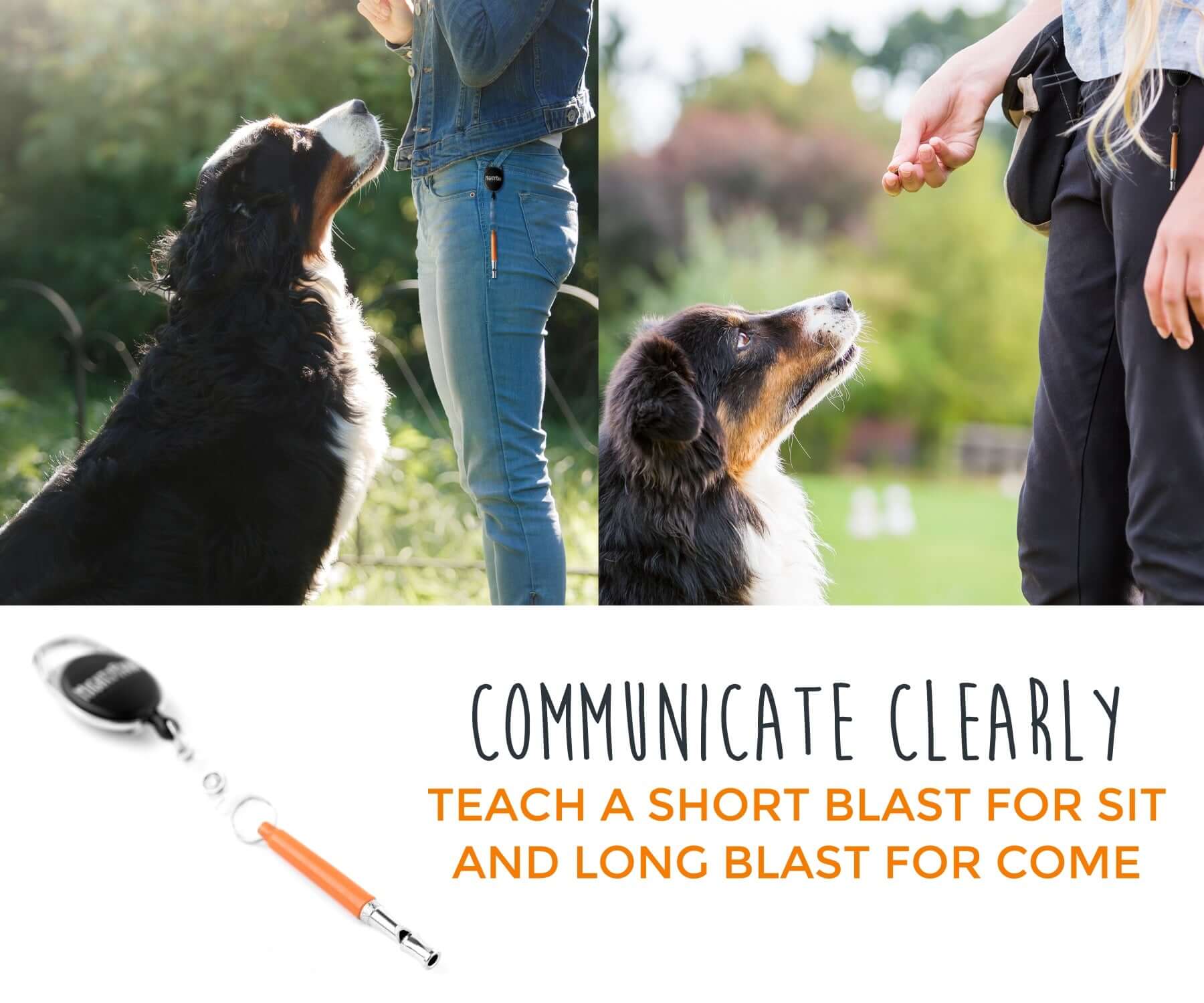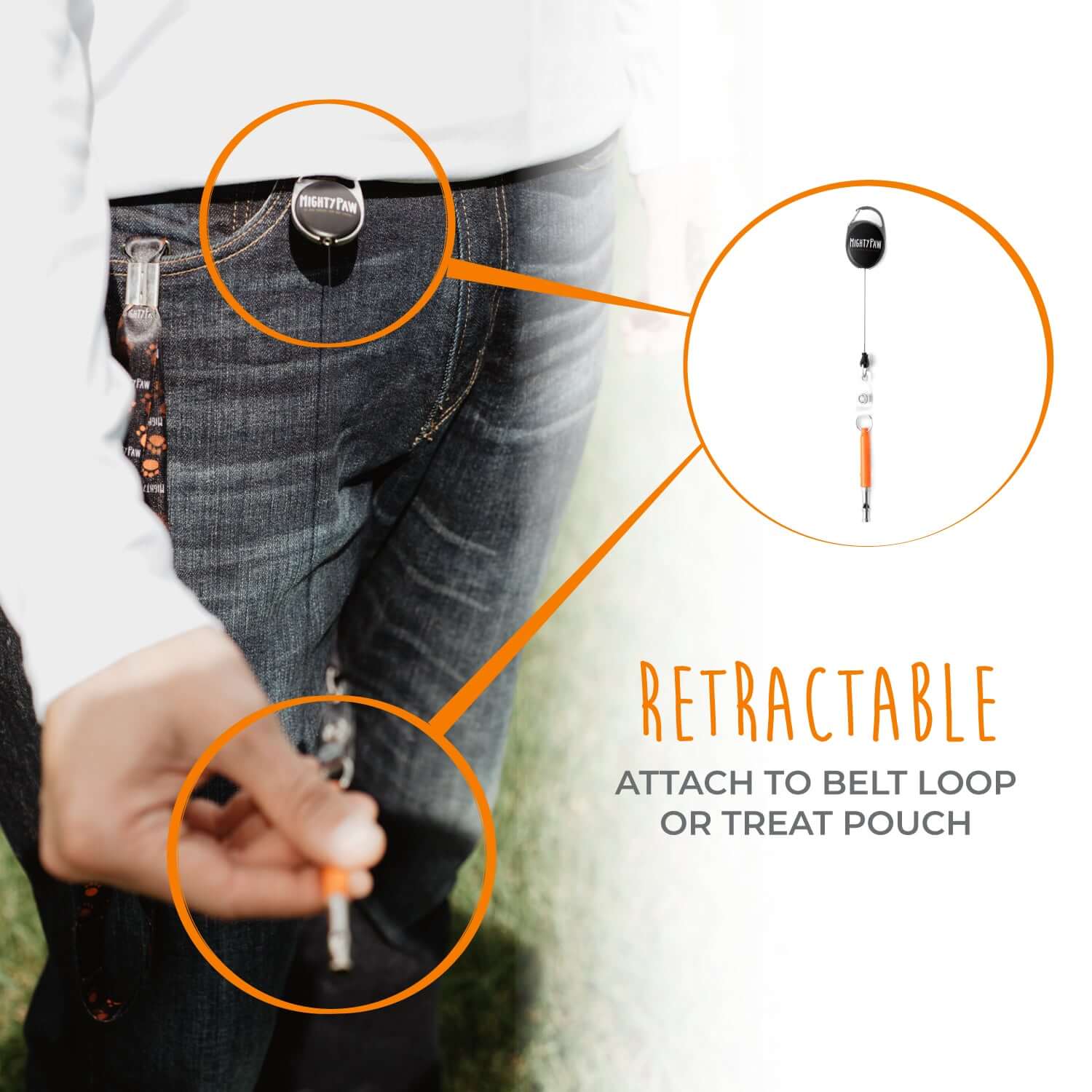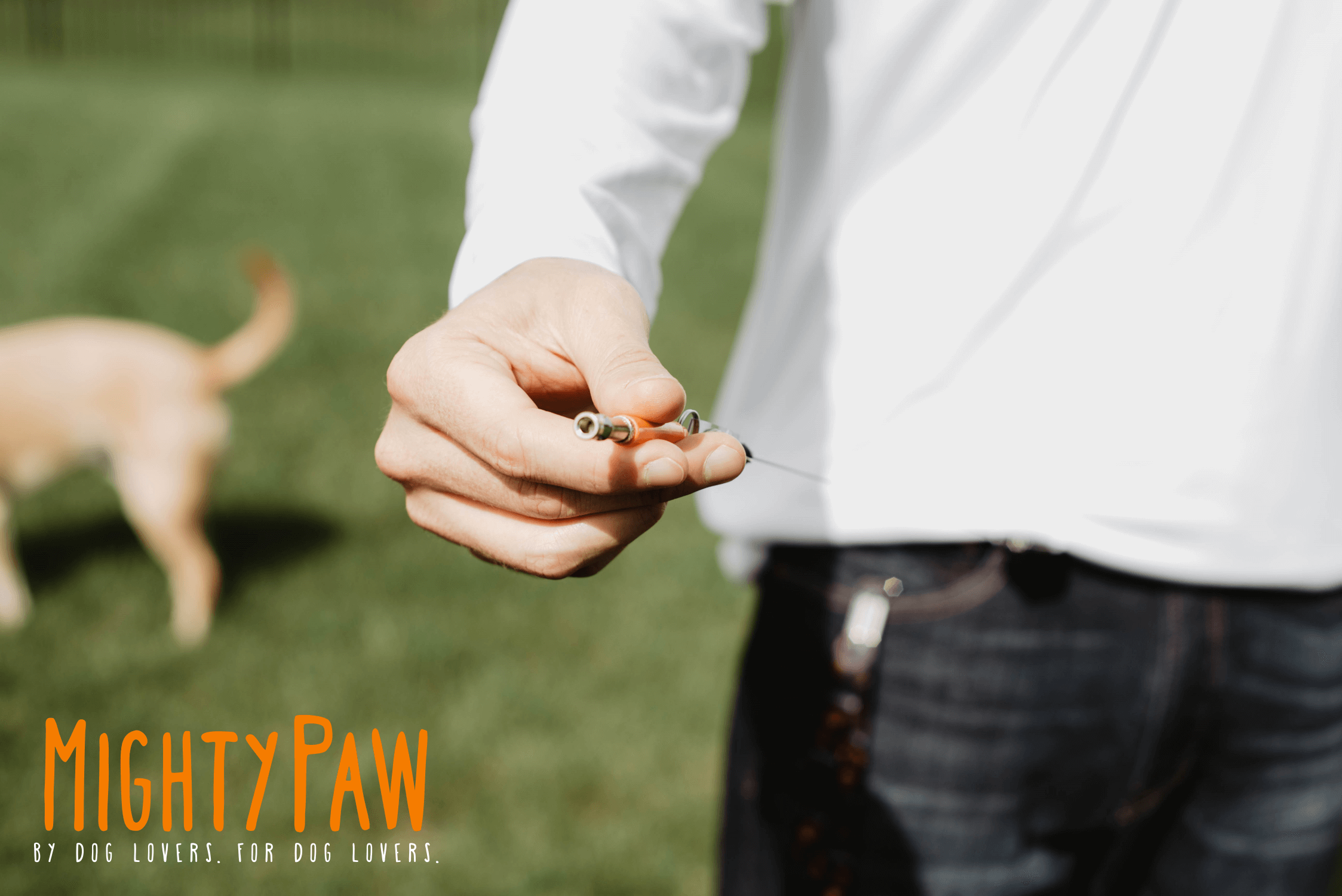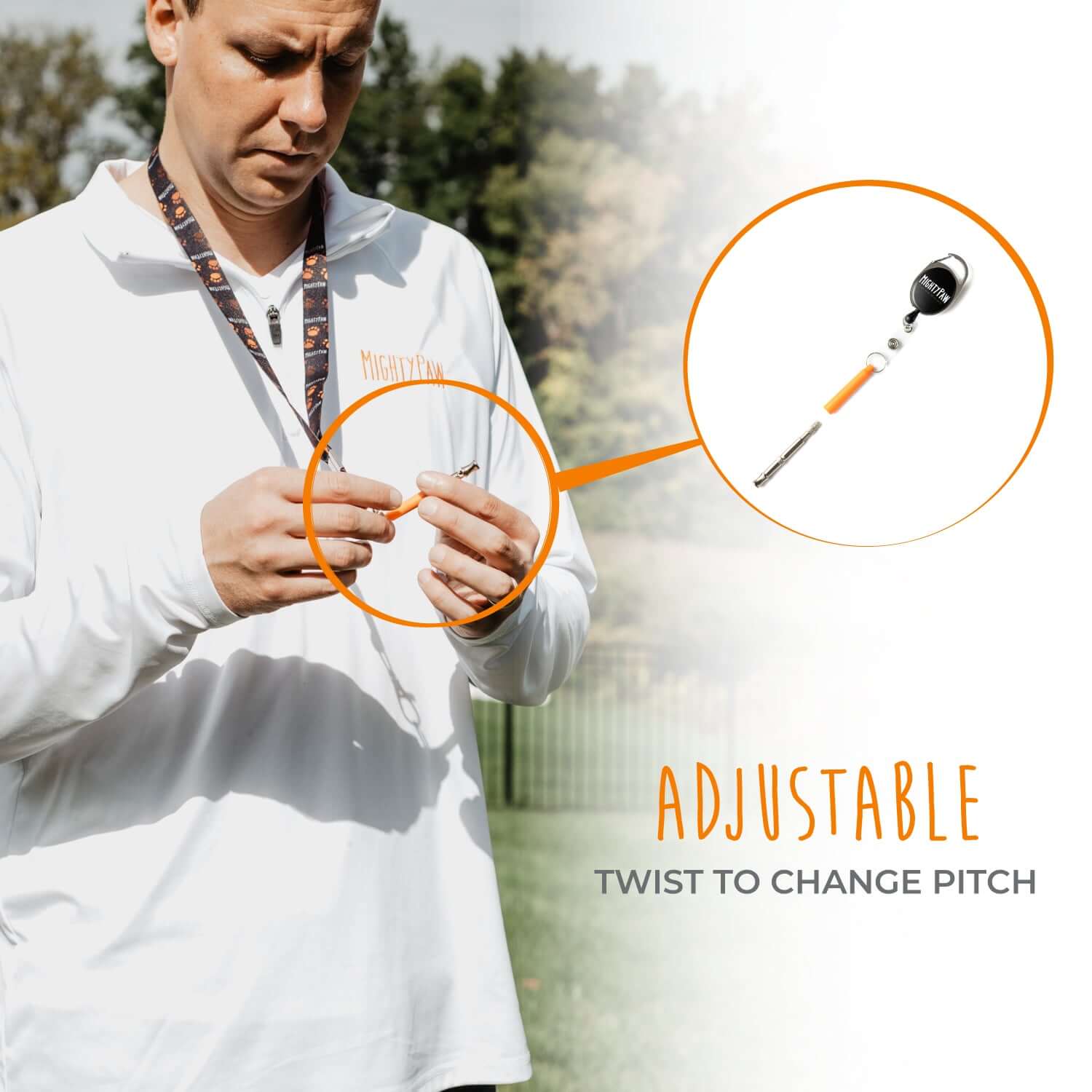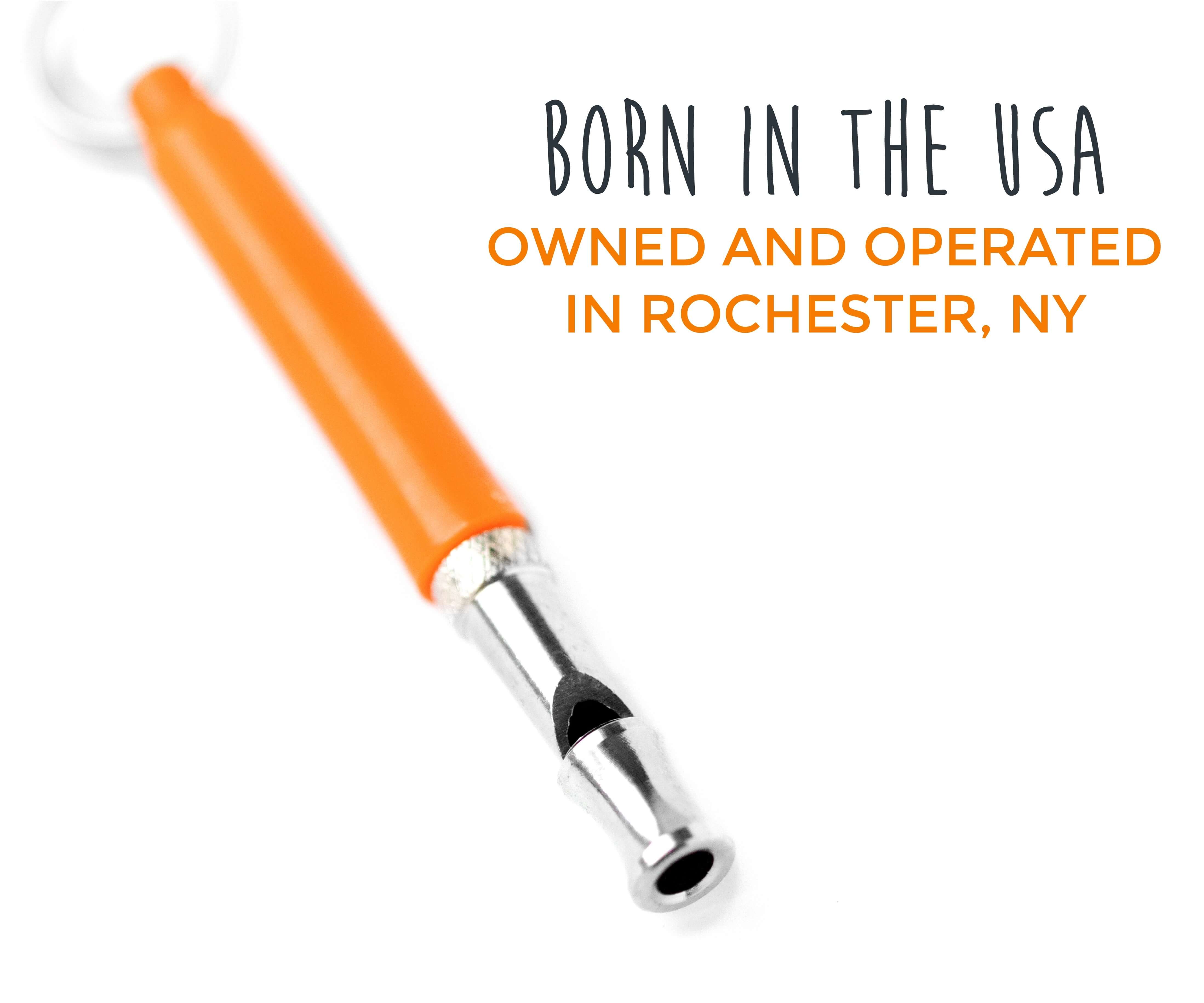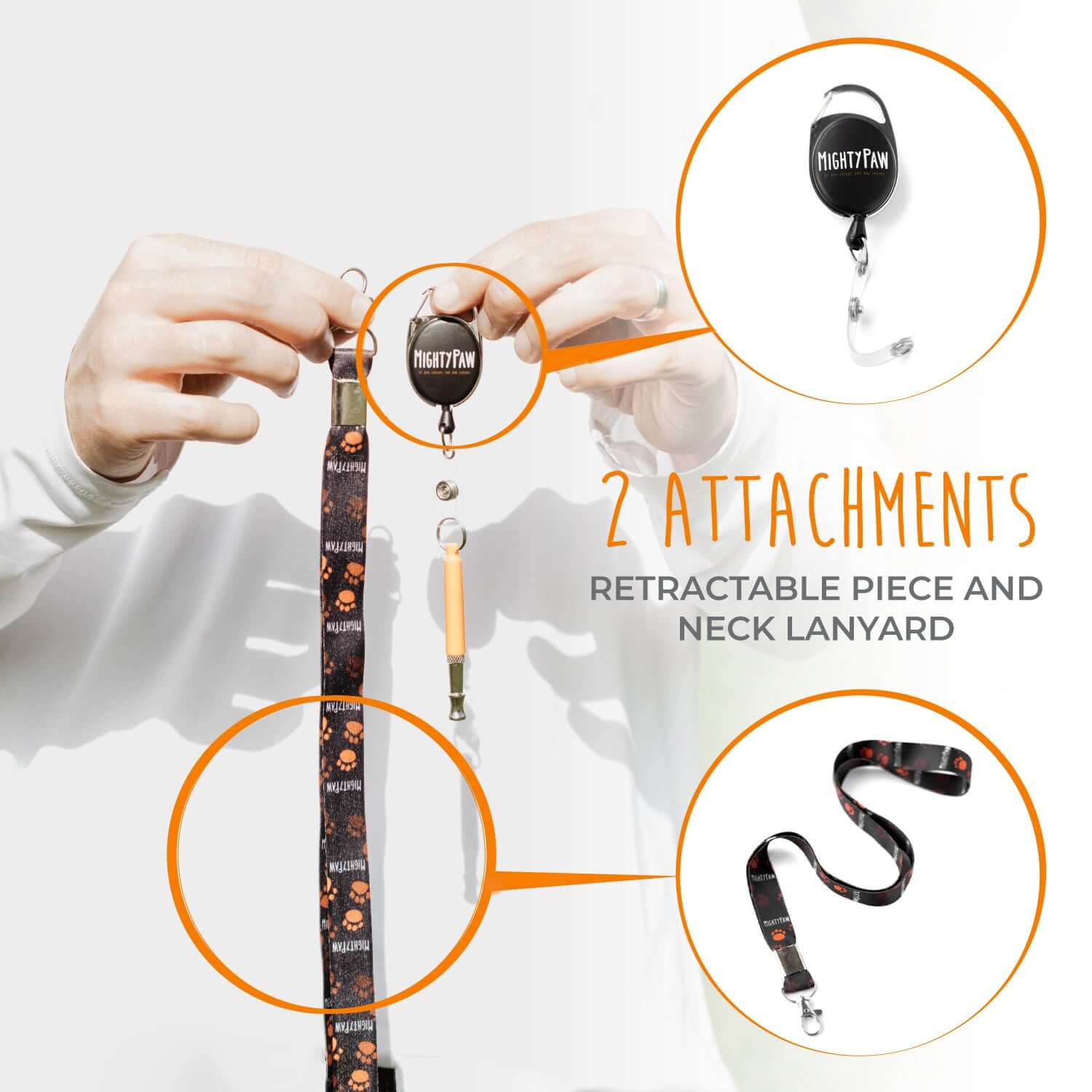 Dog Training Whistle
Features:
EFFICIENT STRESS-FREE DOG TRAINING – Easy to use whistle. Silent to us but easily heard by dogs. Backed by dog trainers and research. Our whistle provides positive reinforcement for easy obedience training and behavior correction. Say goodbye to spending hours trying to teach your dog something new!
CLEARLY COMMUNICATE WITH YOUR DOG – Teach your dog "tricks" by creating whistle sequences that your dog can clearly understand.
ENJOY TIME WITH YOUR DOG – Eliminate the frustration of calling for your dog to "come". Teach your dog that a short blast means "stop or sit" and a long blast means "come".
STAY MODERN – Two attachment options. Use our super soft neck lanyard or our our modern retractable clip option. When training the whistle will be right where you need it, when you need it. Attach it to your belt loop or treat pouch.
SUPPORT USA BUSINESS – Born right here in the USA, Mighty Paw is family-owned and operated out of Rochester, NY.
Size: 3" L x 3/8" W
Weight: 1.9 oz
About Mighty Paw: Mighty Paw is a family-owned and -operated business out of Rochester, NY. At Mighty Paw, we believe that going for a run or walk with your dog is one of life's greatest pleasures. That's why we strive provide high-quality, functional dog products that make life easier and more comfortable for you and your pet while encouraging activity and adventure. Mighty Paw. By Dog Lovers. For Dog Lovers.