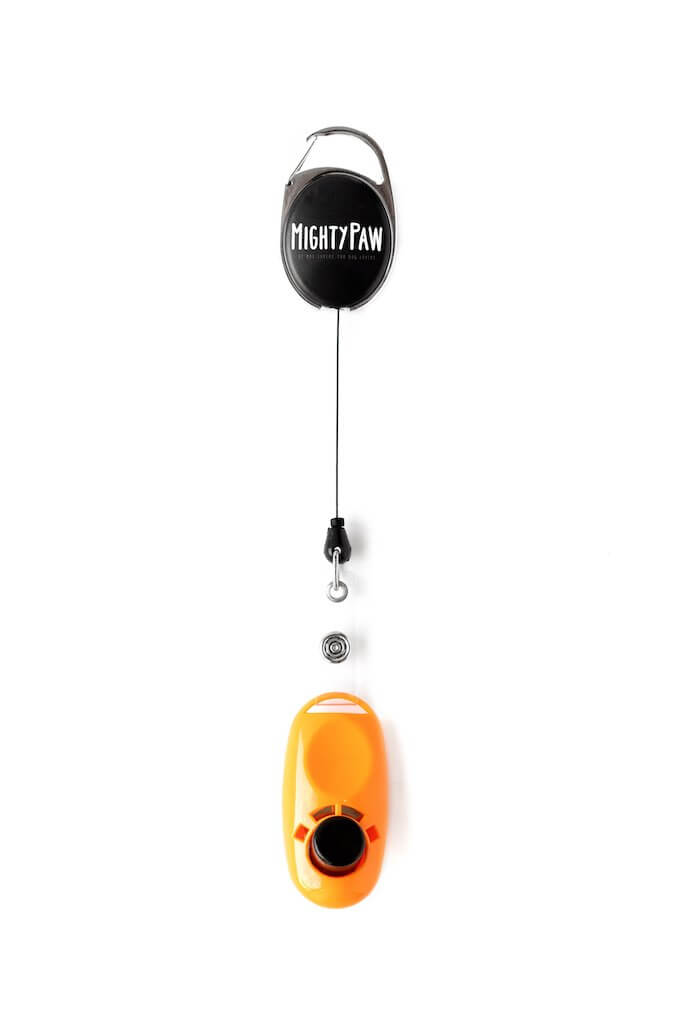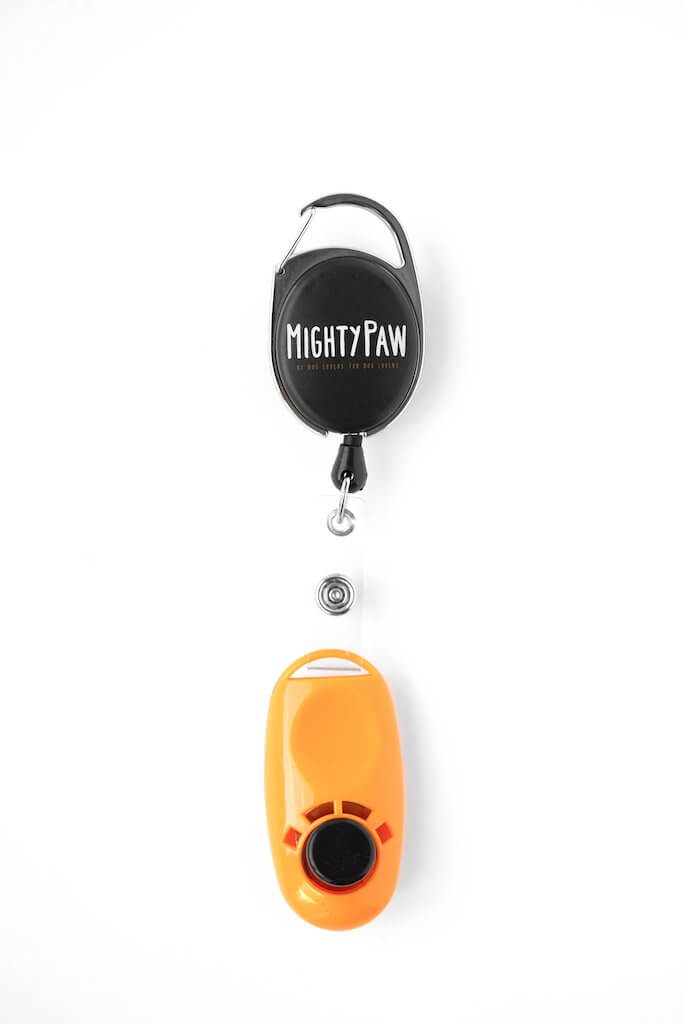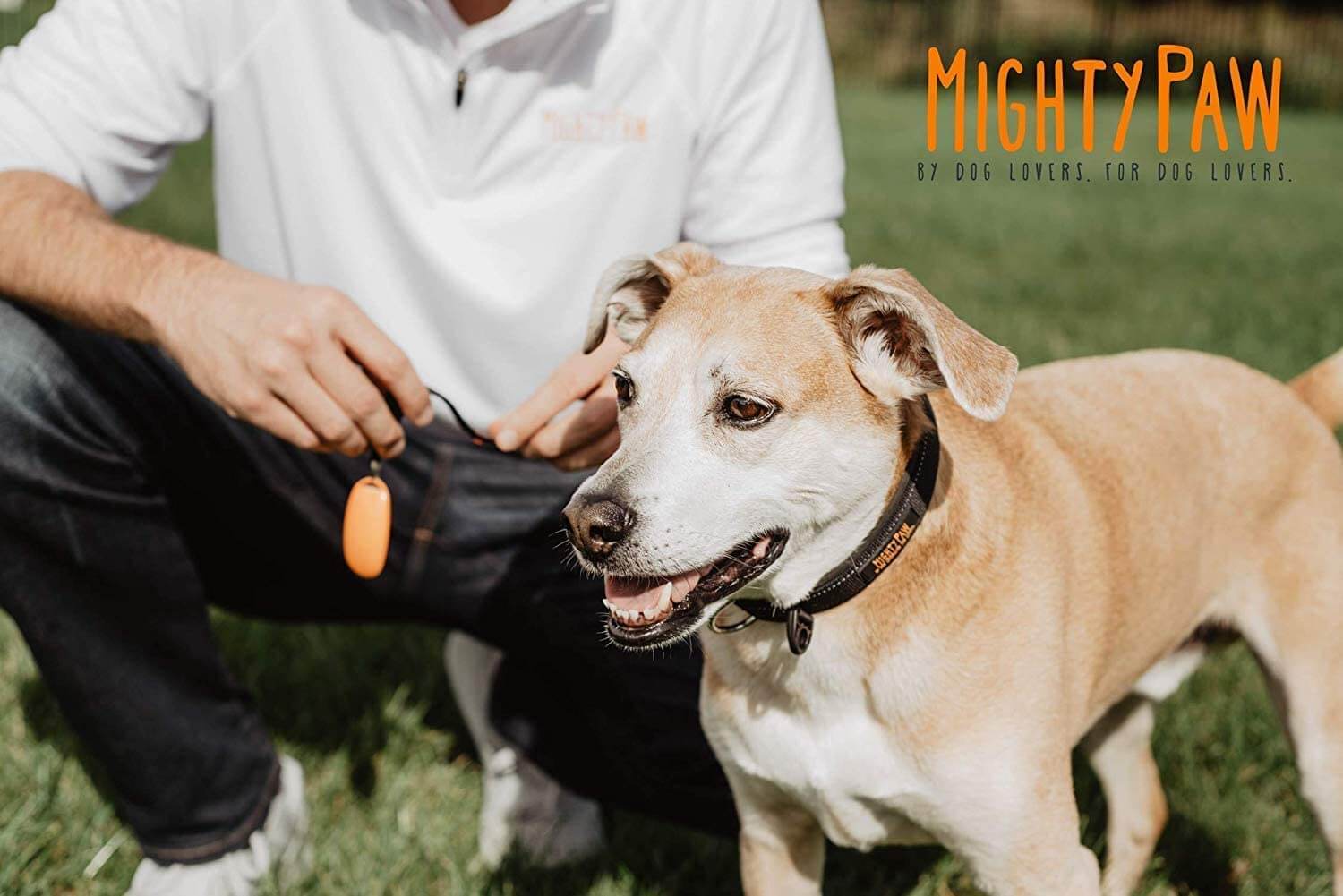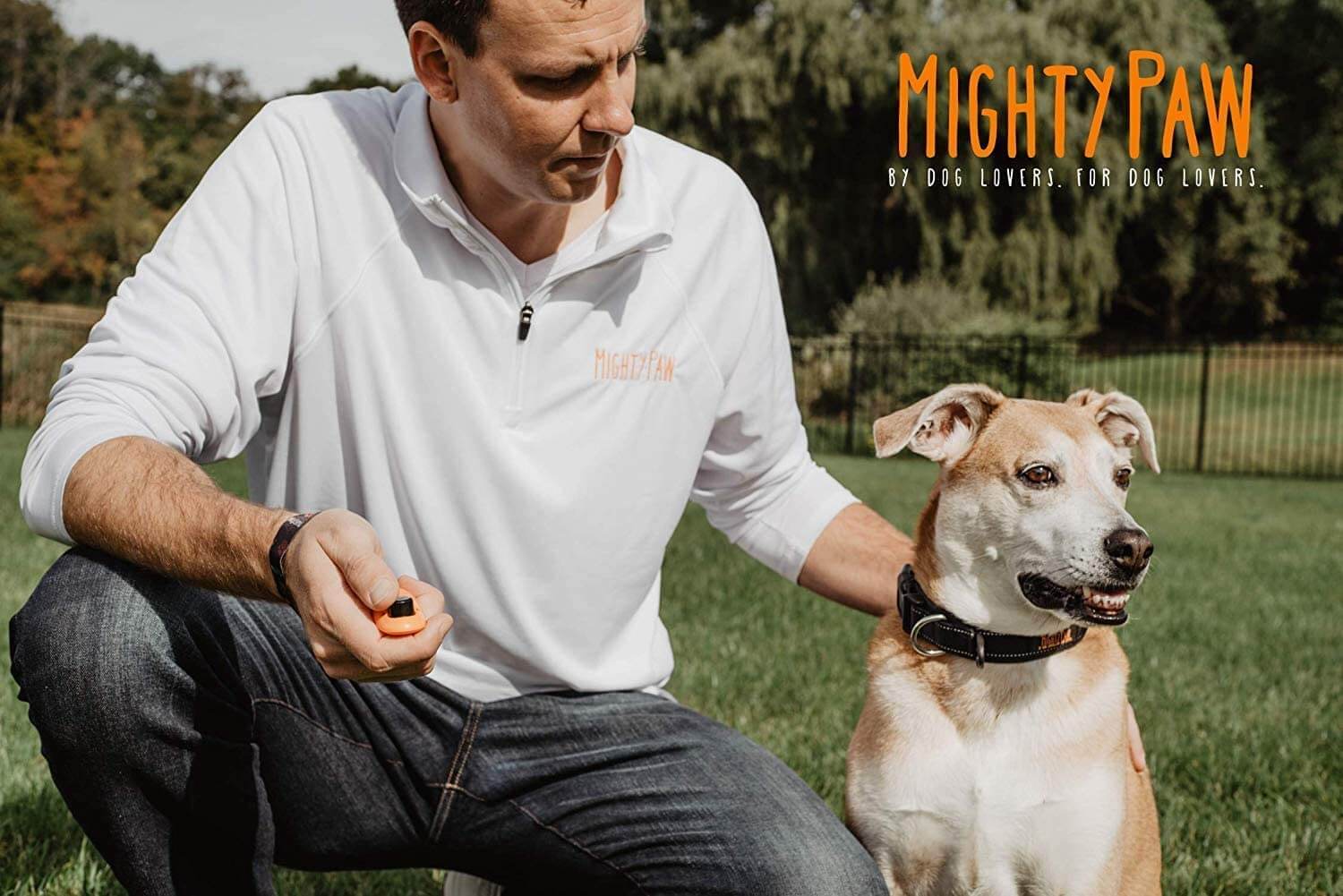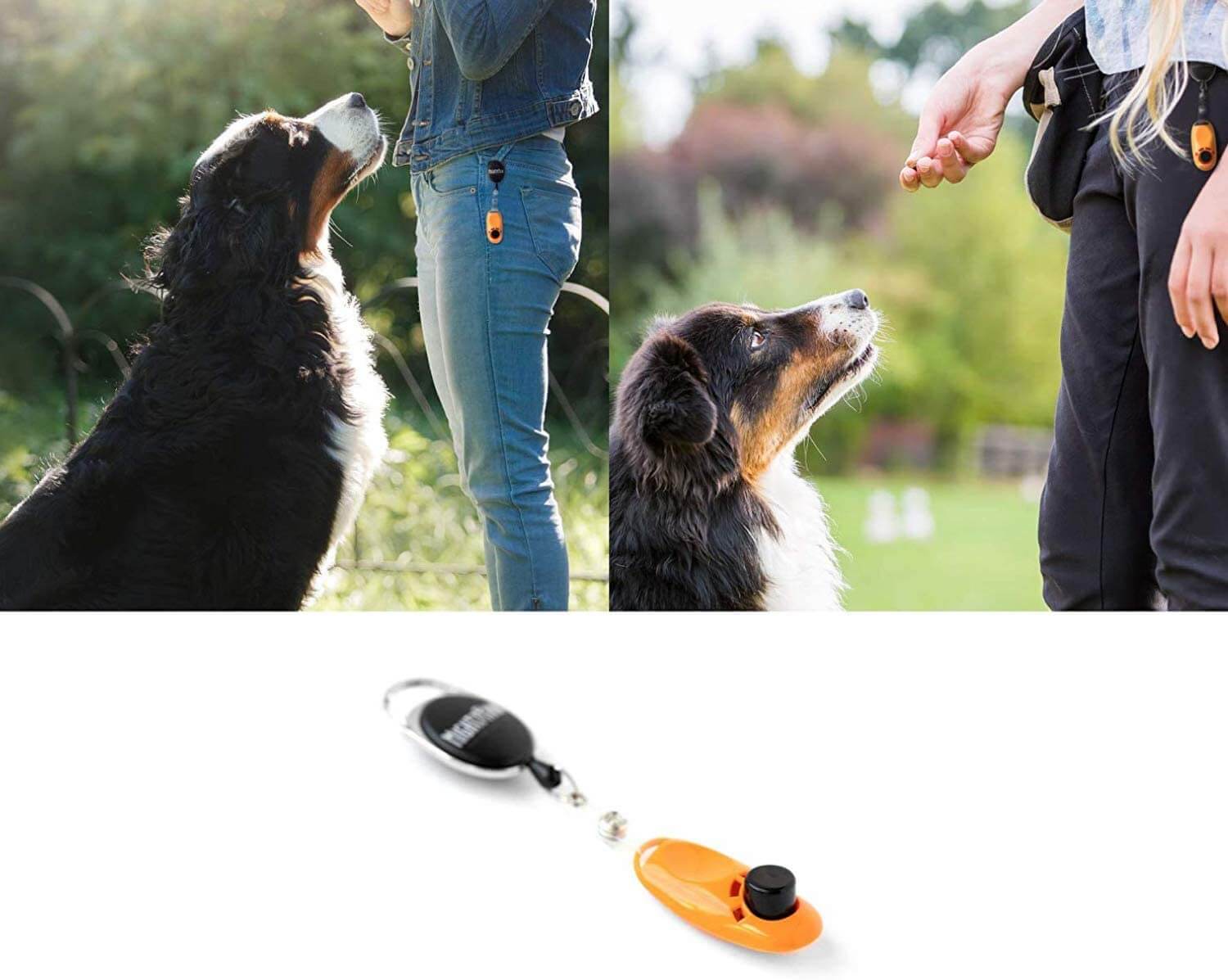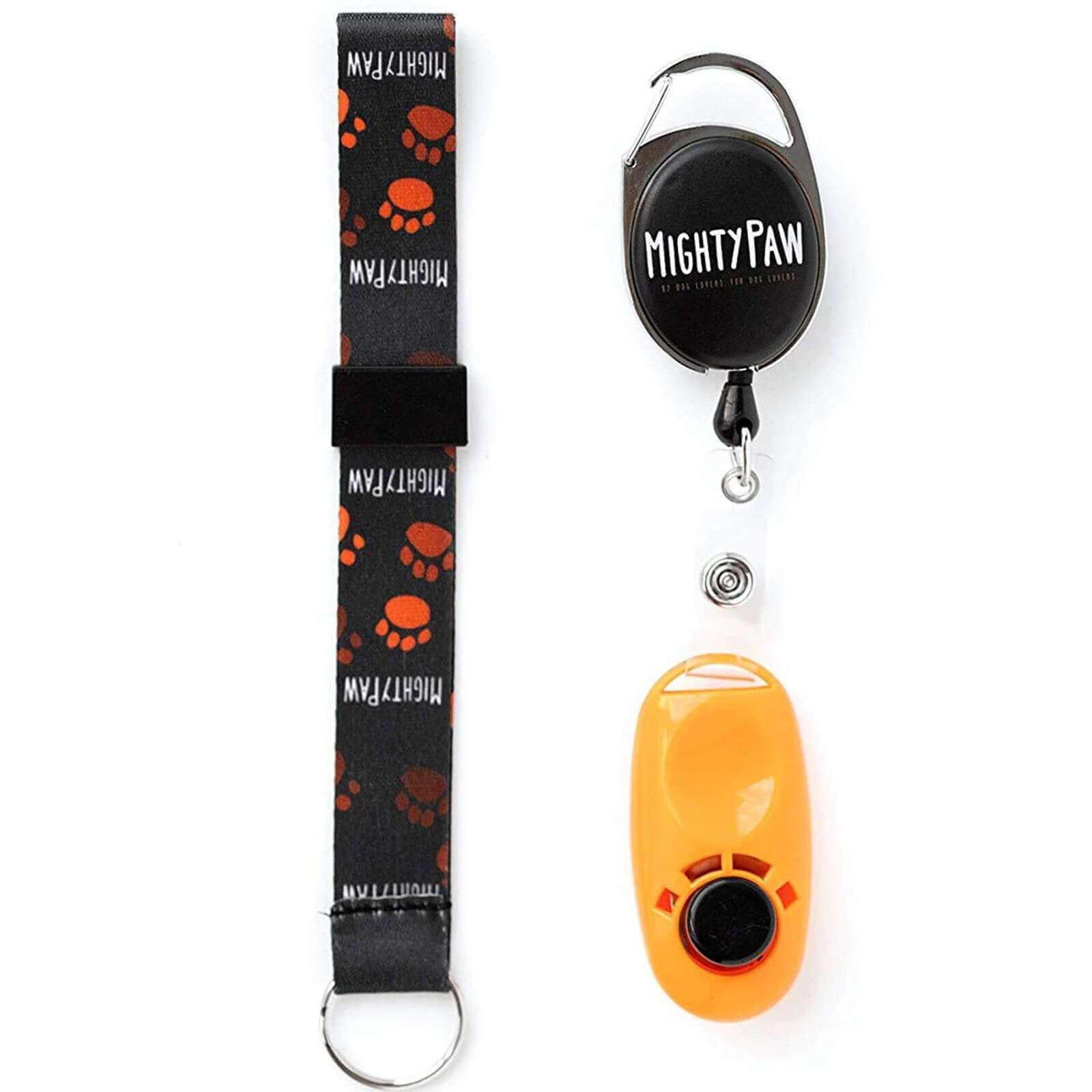 Dog Training Clicker
Features:
Includes one (1) orange clicker with two (2) attachment options – a retractable clip and a lanyard.
Retractable clip keeps the clicker right where you need it, when you need it – no wrist piece required!
Extra-soft lanyard is provided for your wrist to use during more active training sessions.
Training instructions included.
Comfortable, easy to hold ergonomic design.
90-DAY MONEY BACK GUARANTEE! Return your product to us within 90 days and get 100% of your money back.
Size: 2.5" L x 1.25" W
Weight: .5 oz
About Mighty Paw: Mighty Paw is a family-owned and -operated business out of Rochester, NY. At Mighty Paw, we believe that going for a run or walk with your dog is one of life's greatest pleasures. That's why we strive provide high-quality, functional dog products that make life easier and more comfortable for you and your pet while encouraging activity and adventure. Mighty Paw. By Dog Lovers. For Dog Lovers.