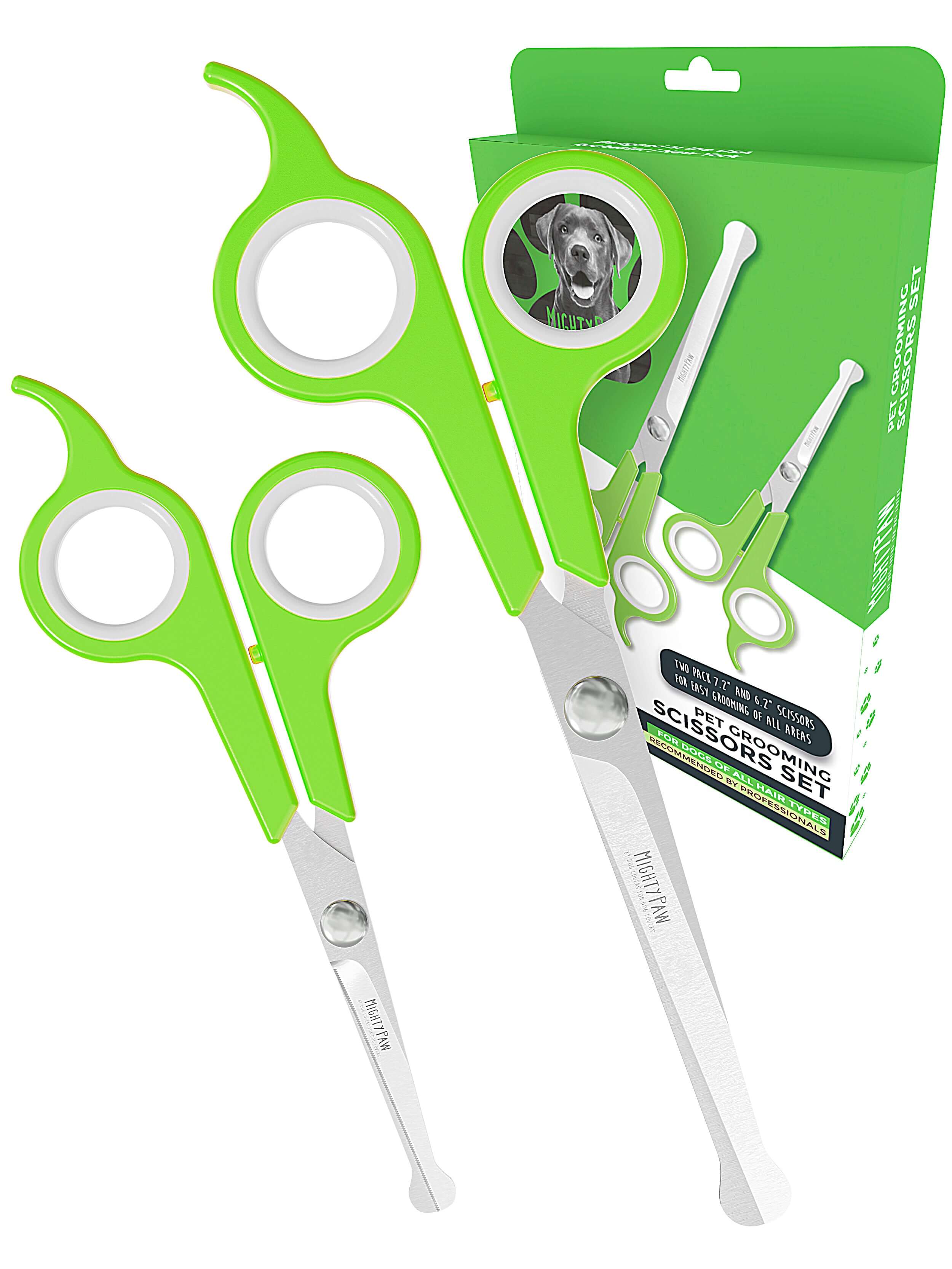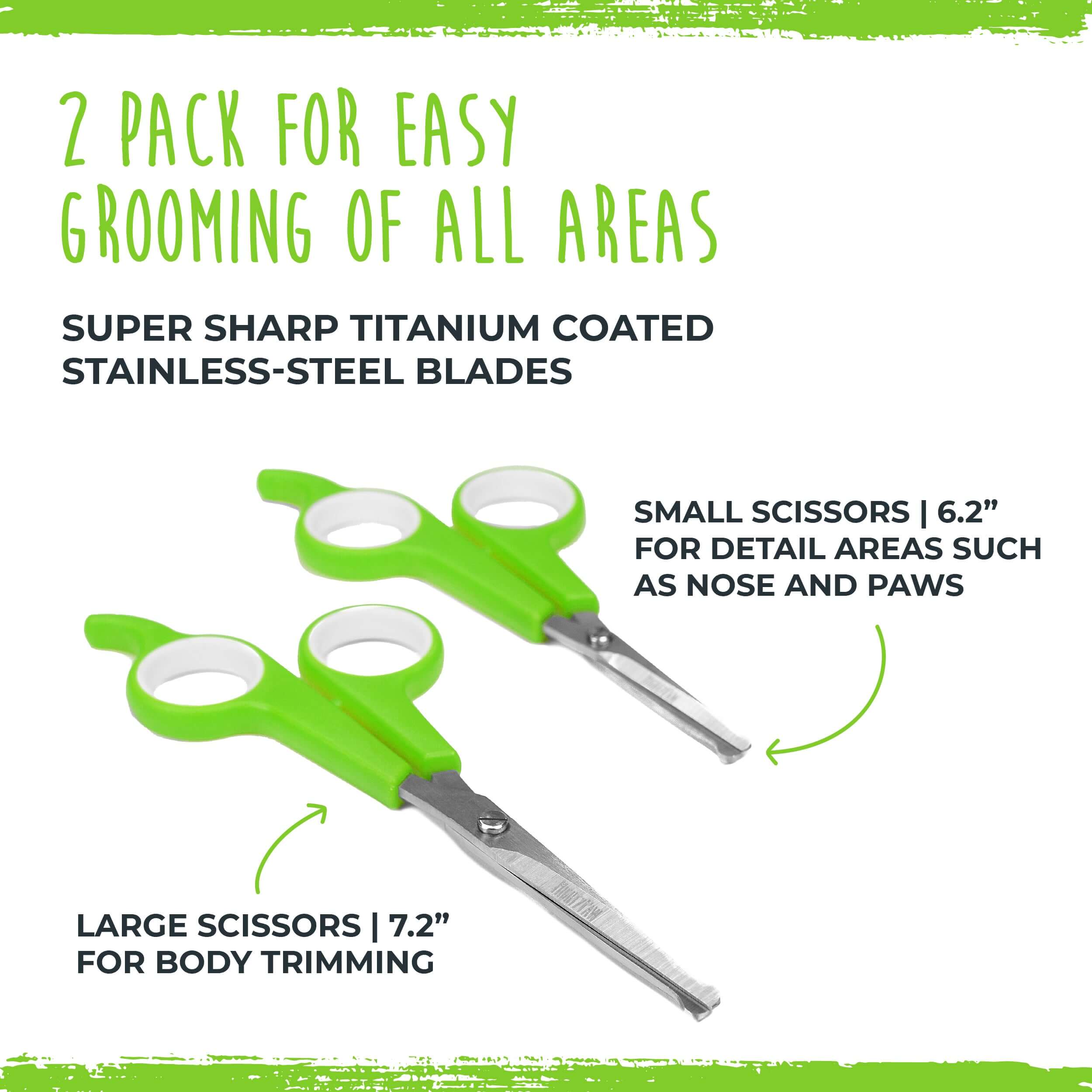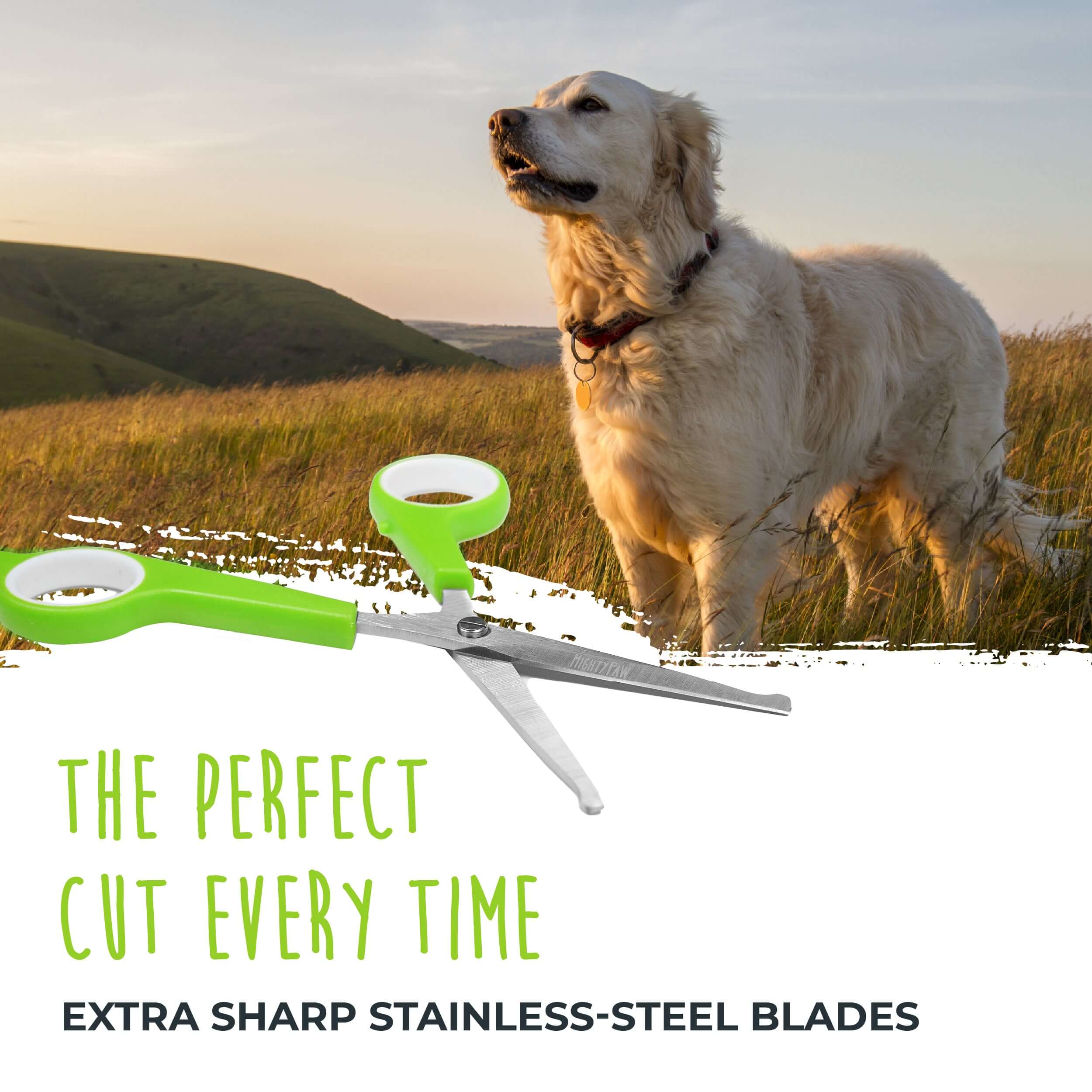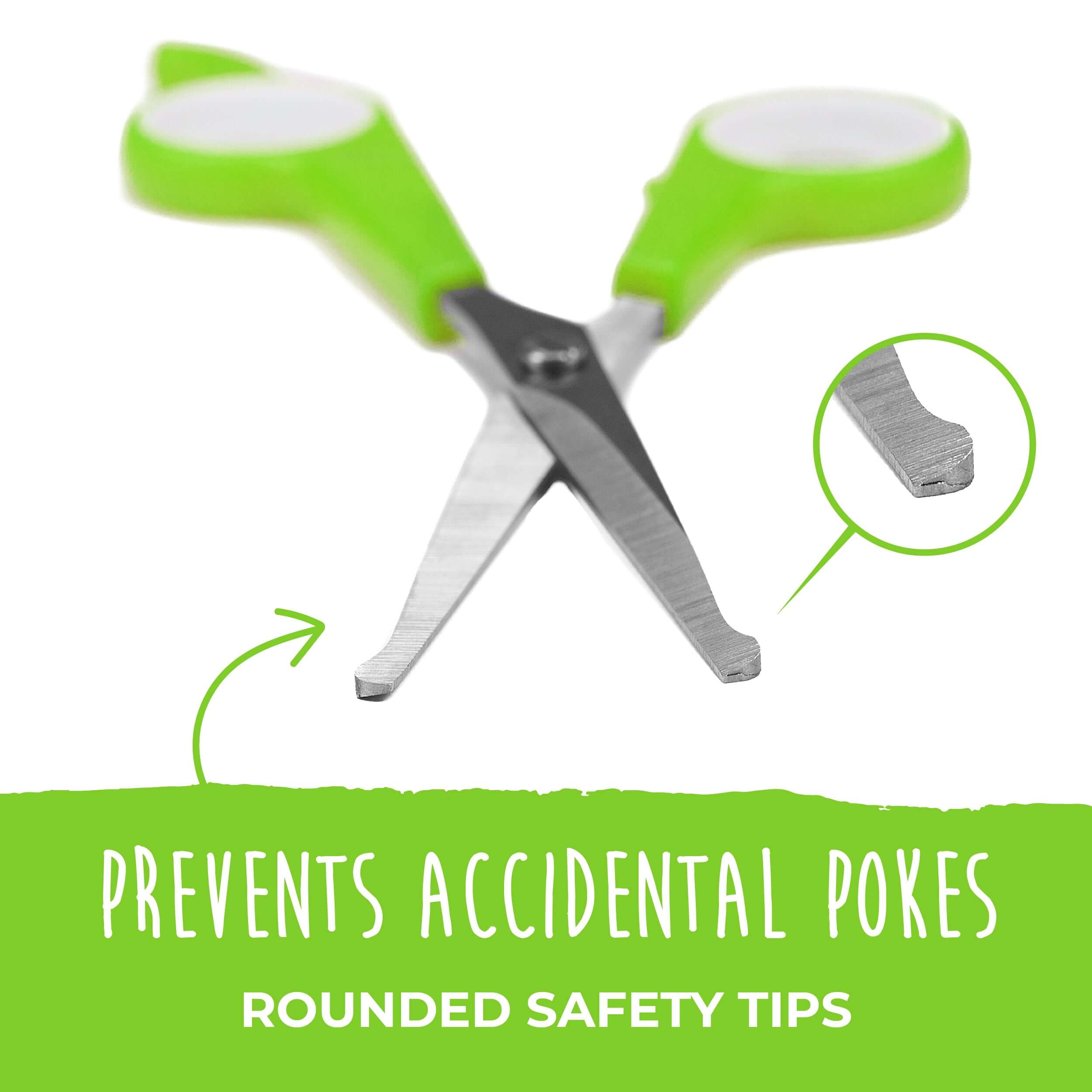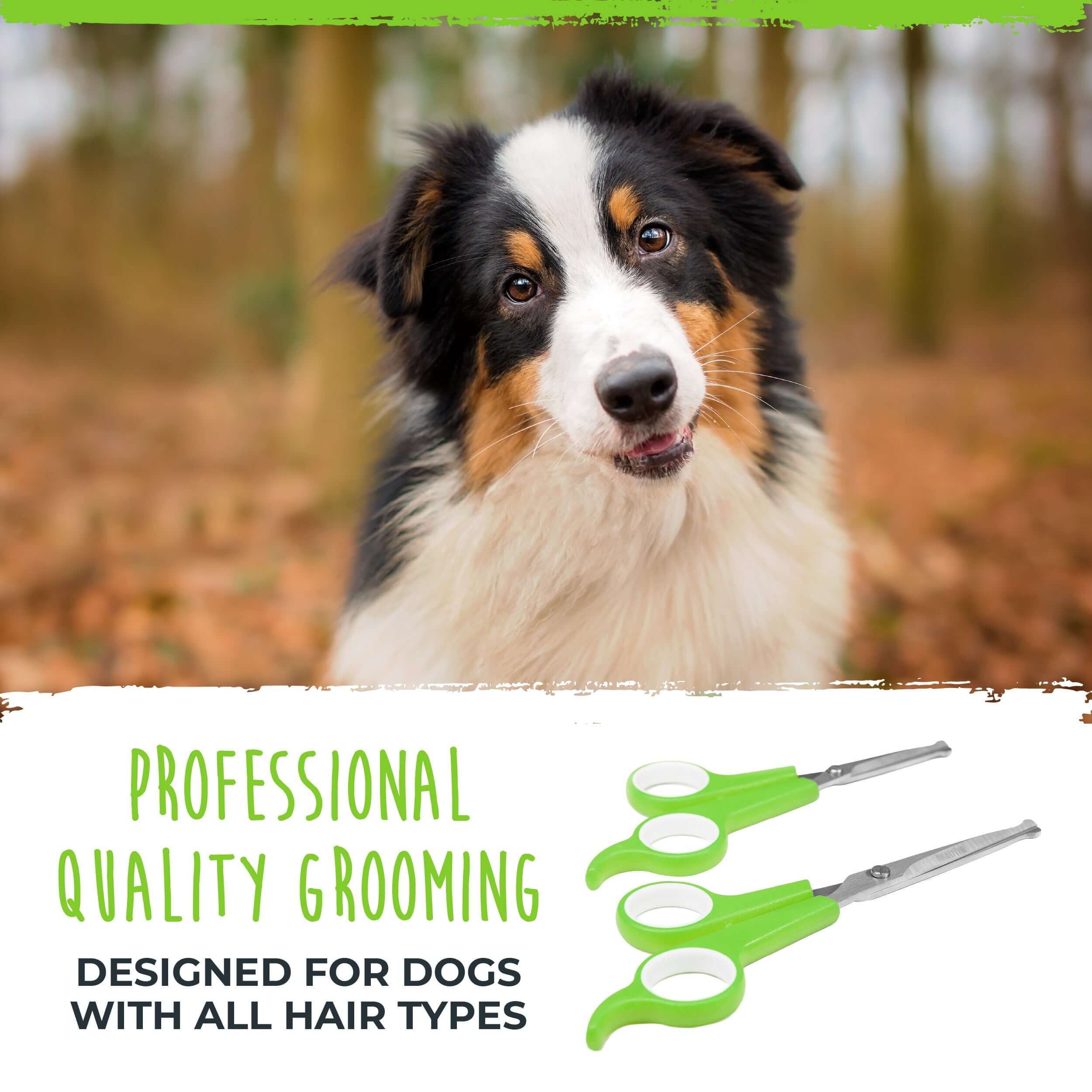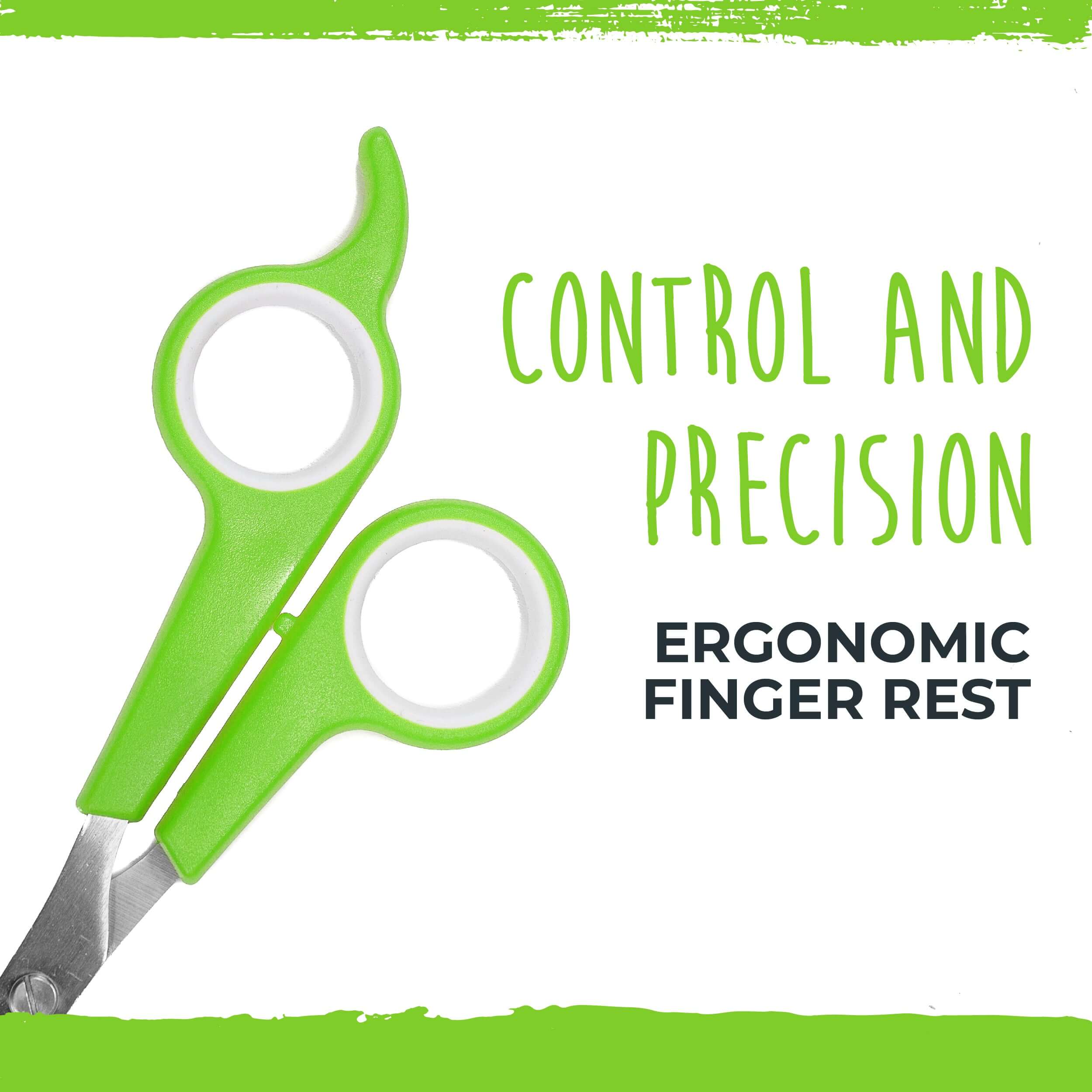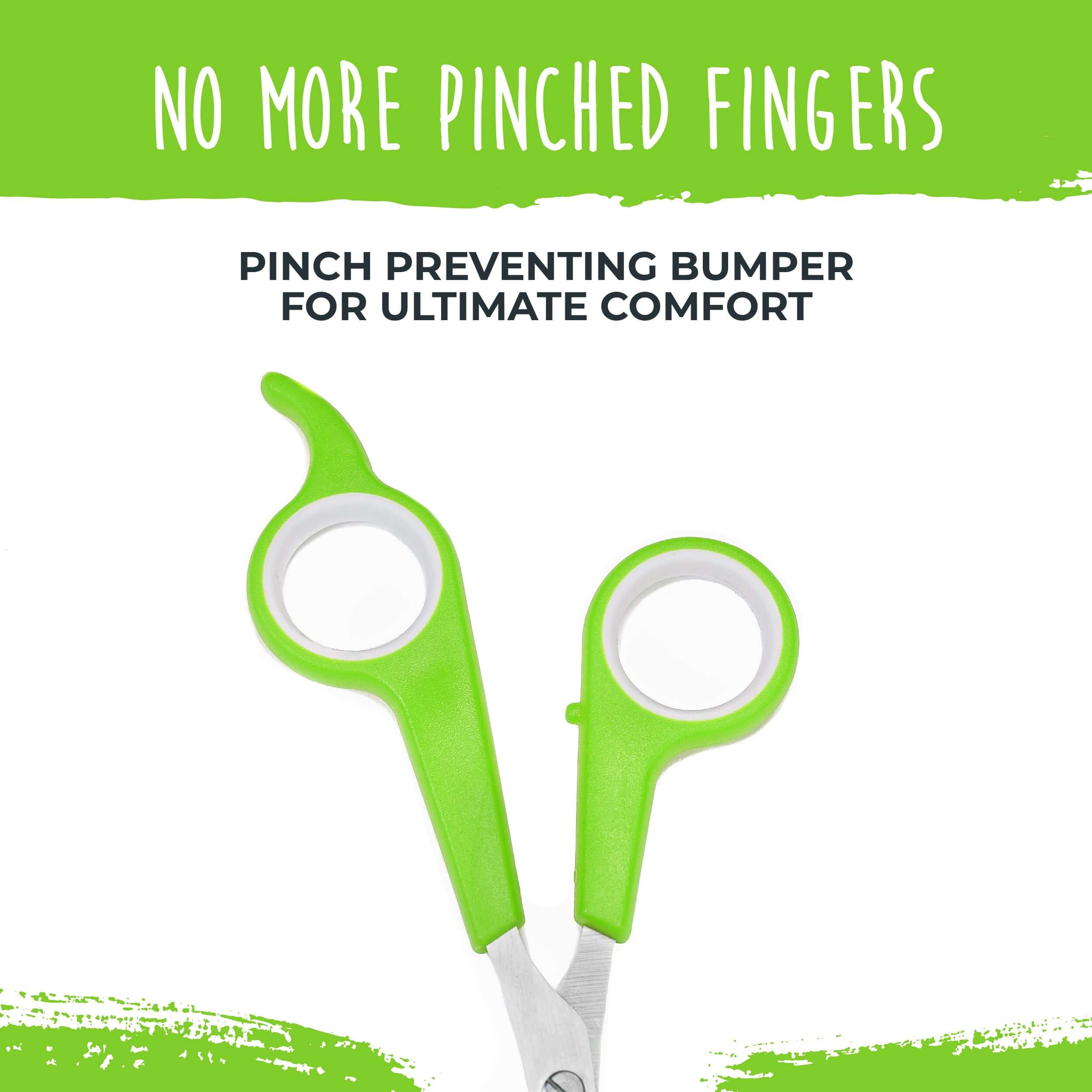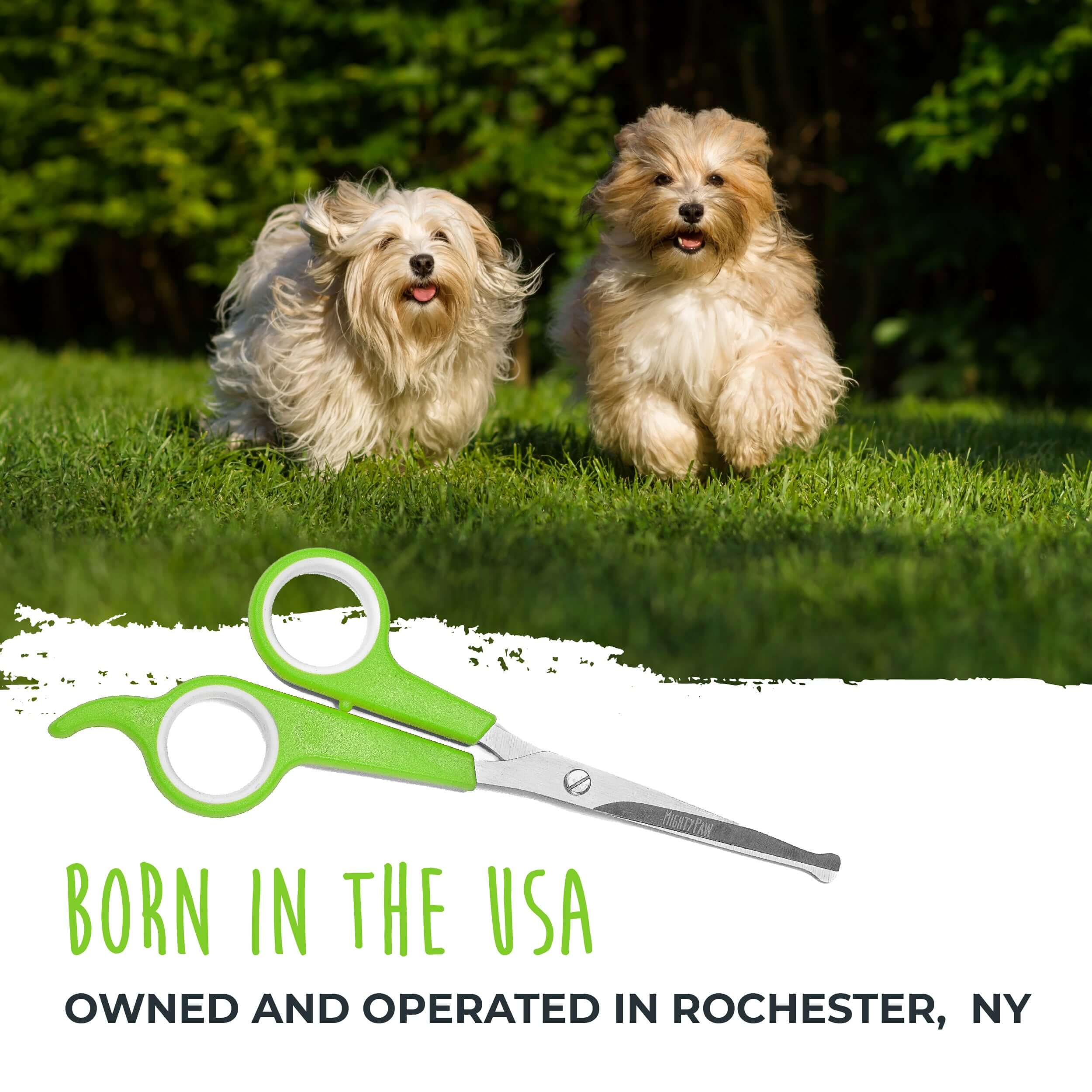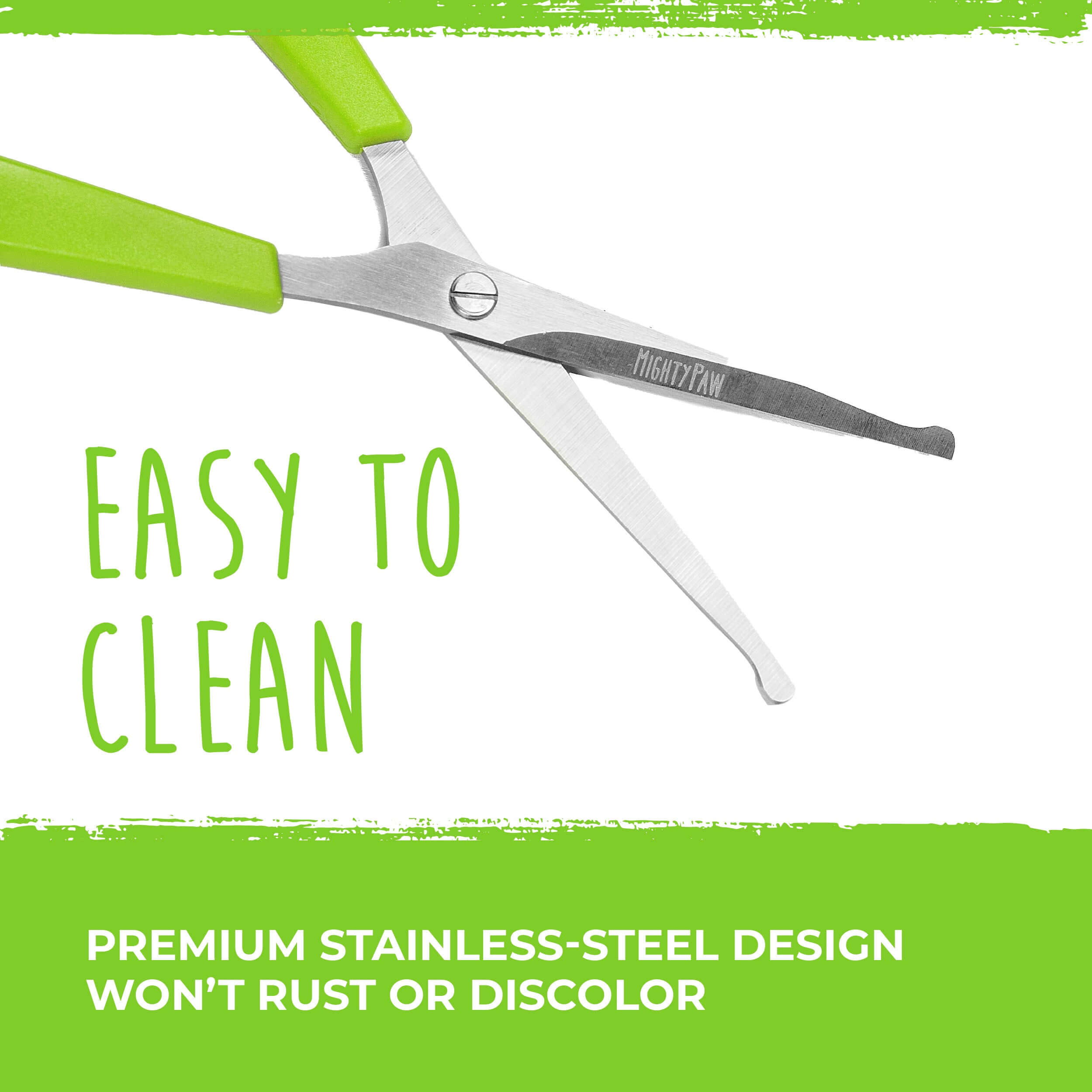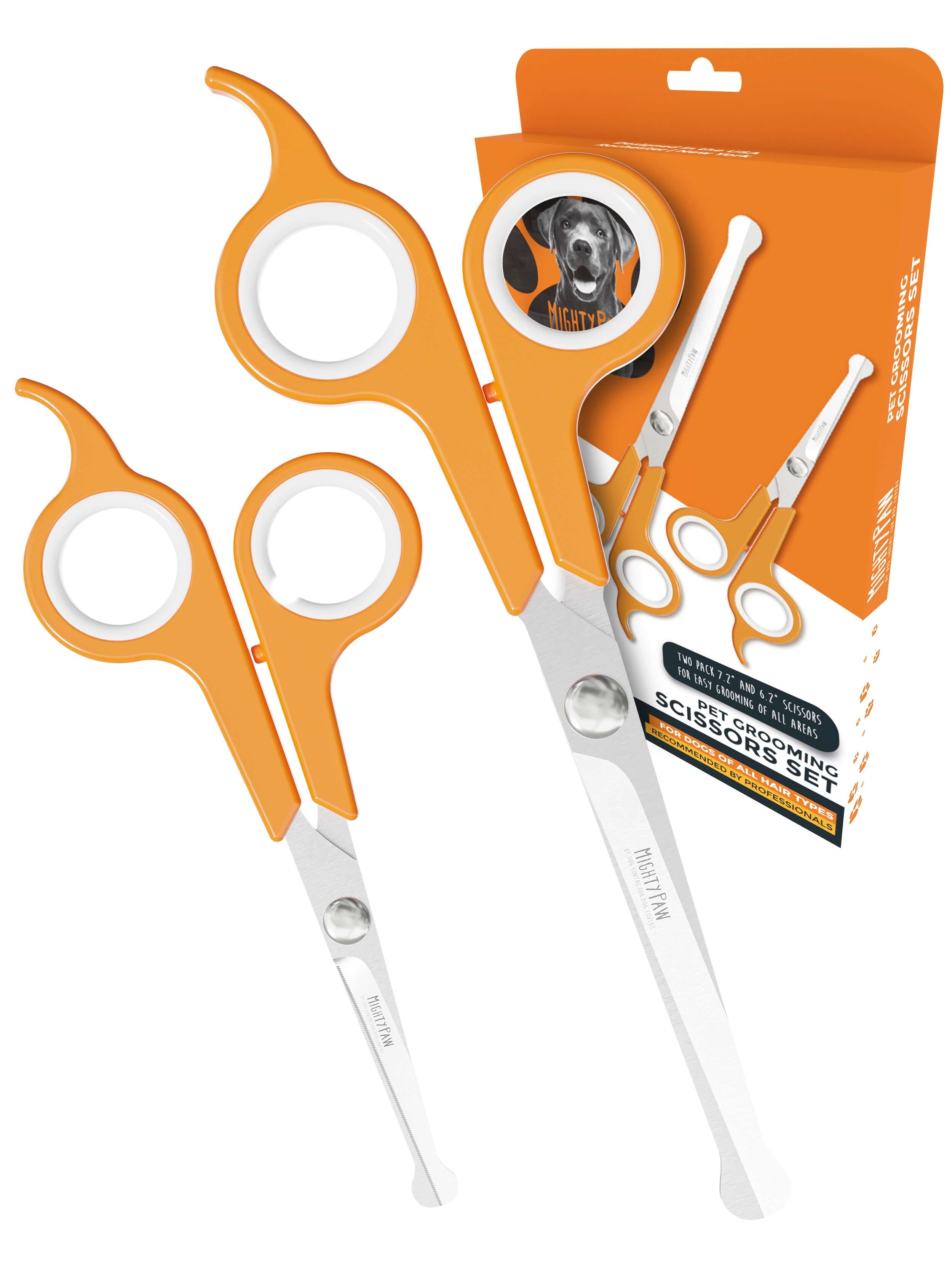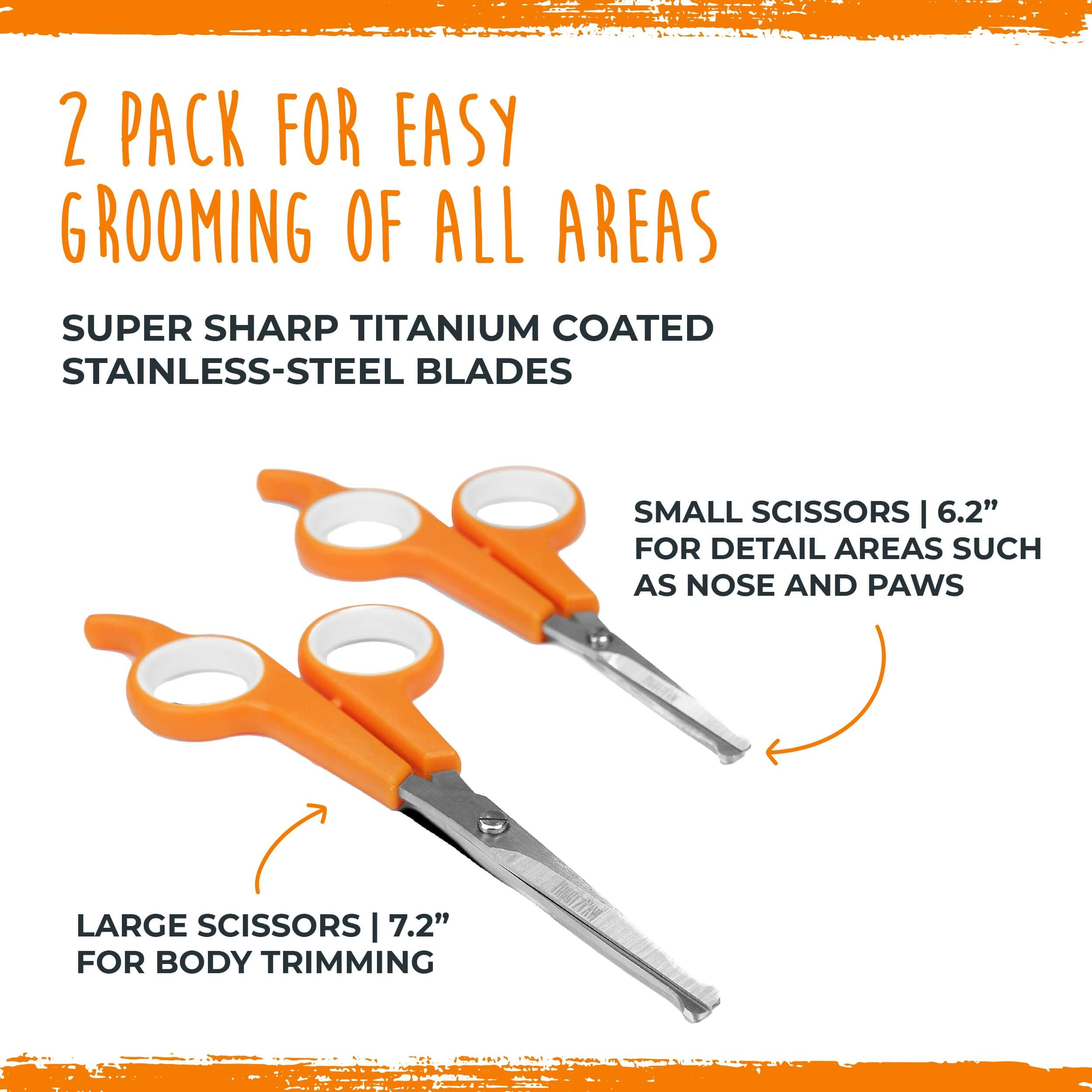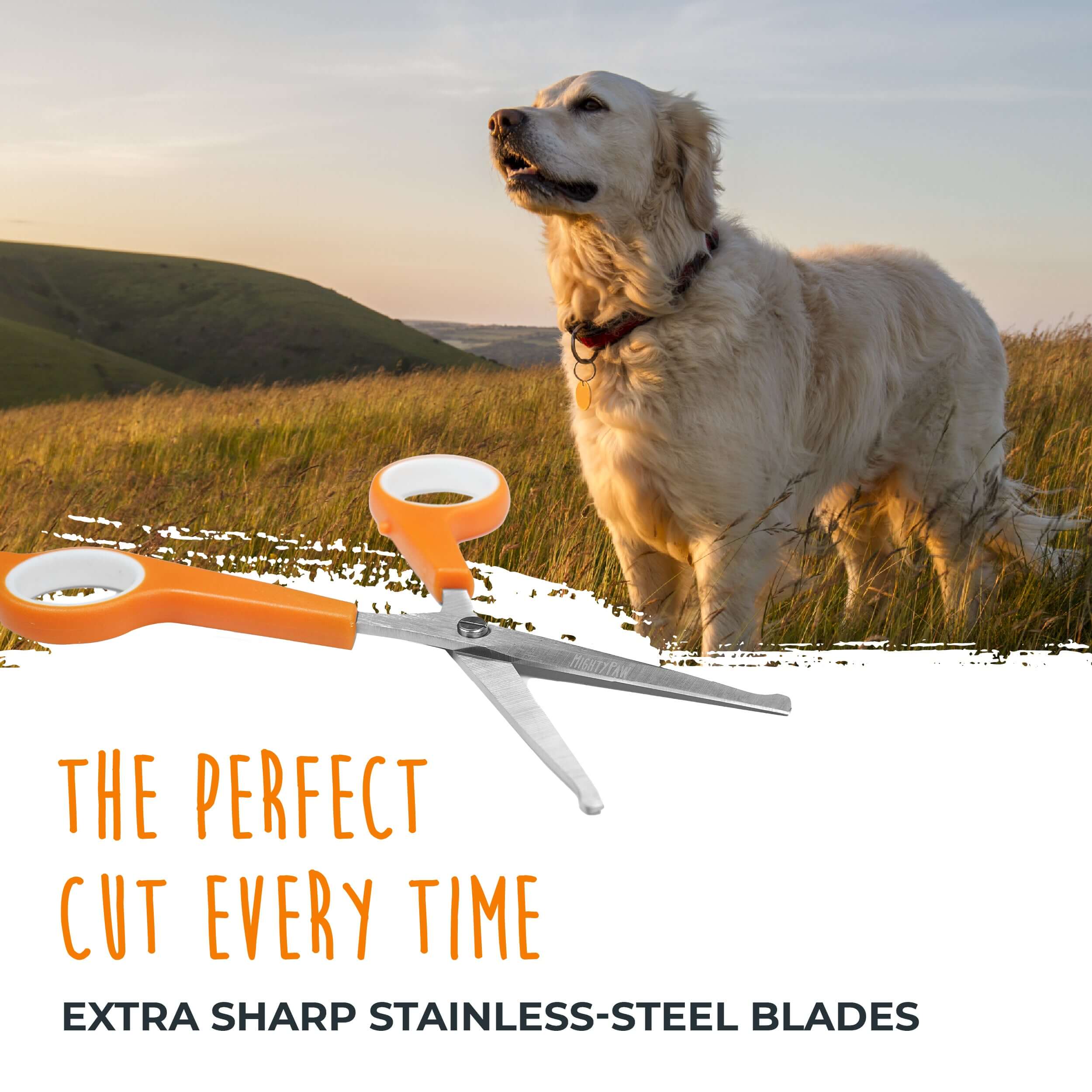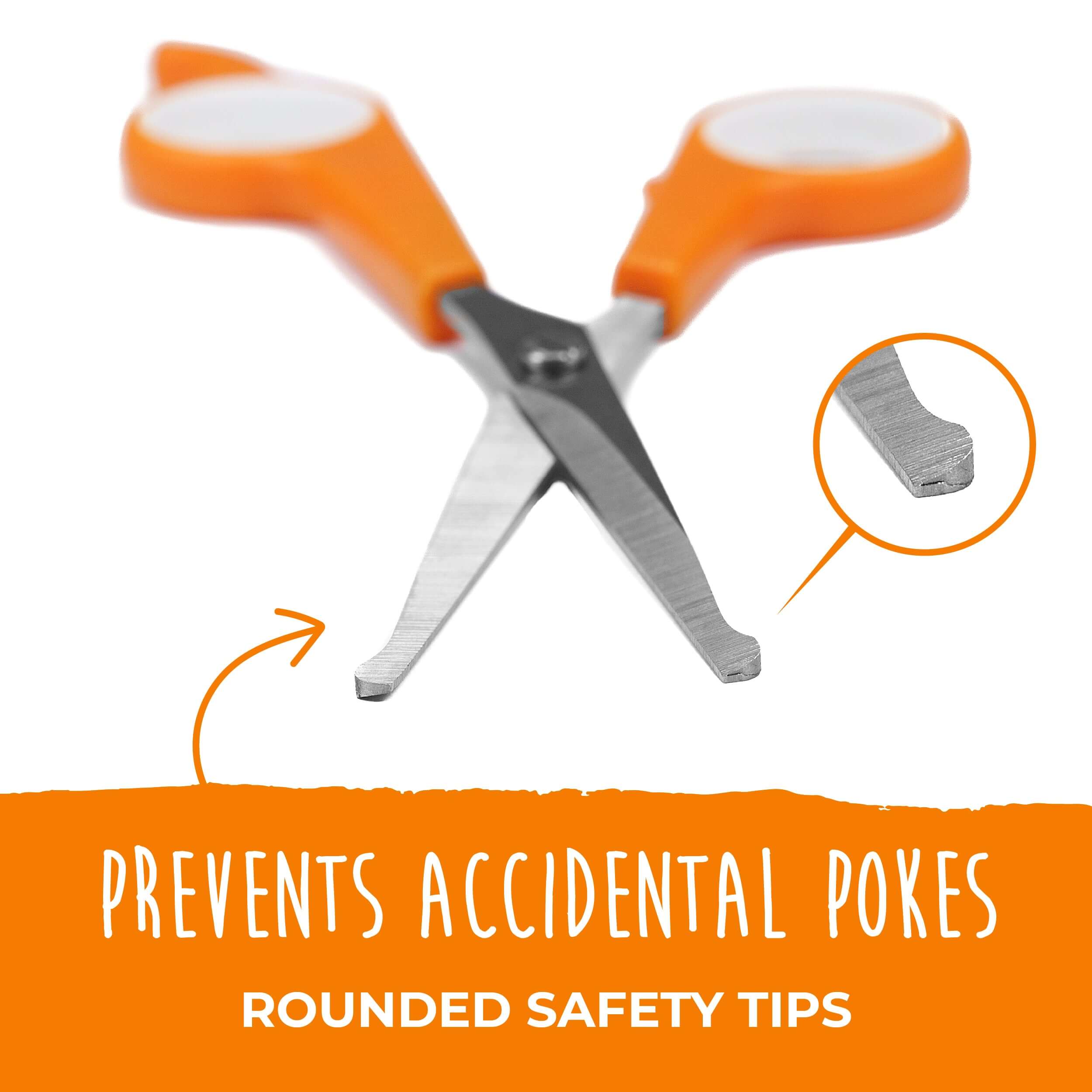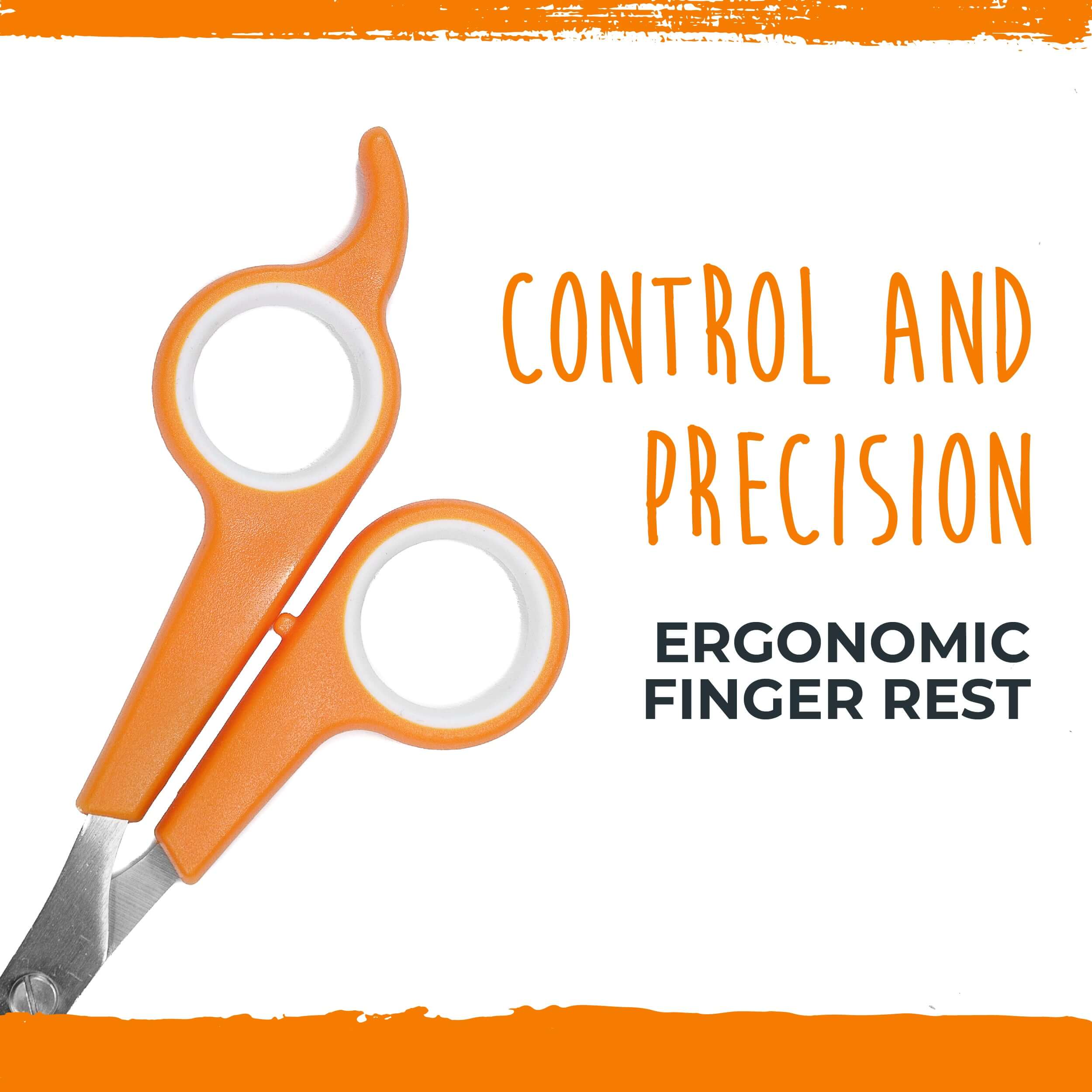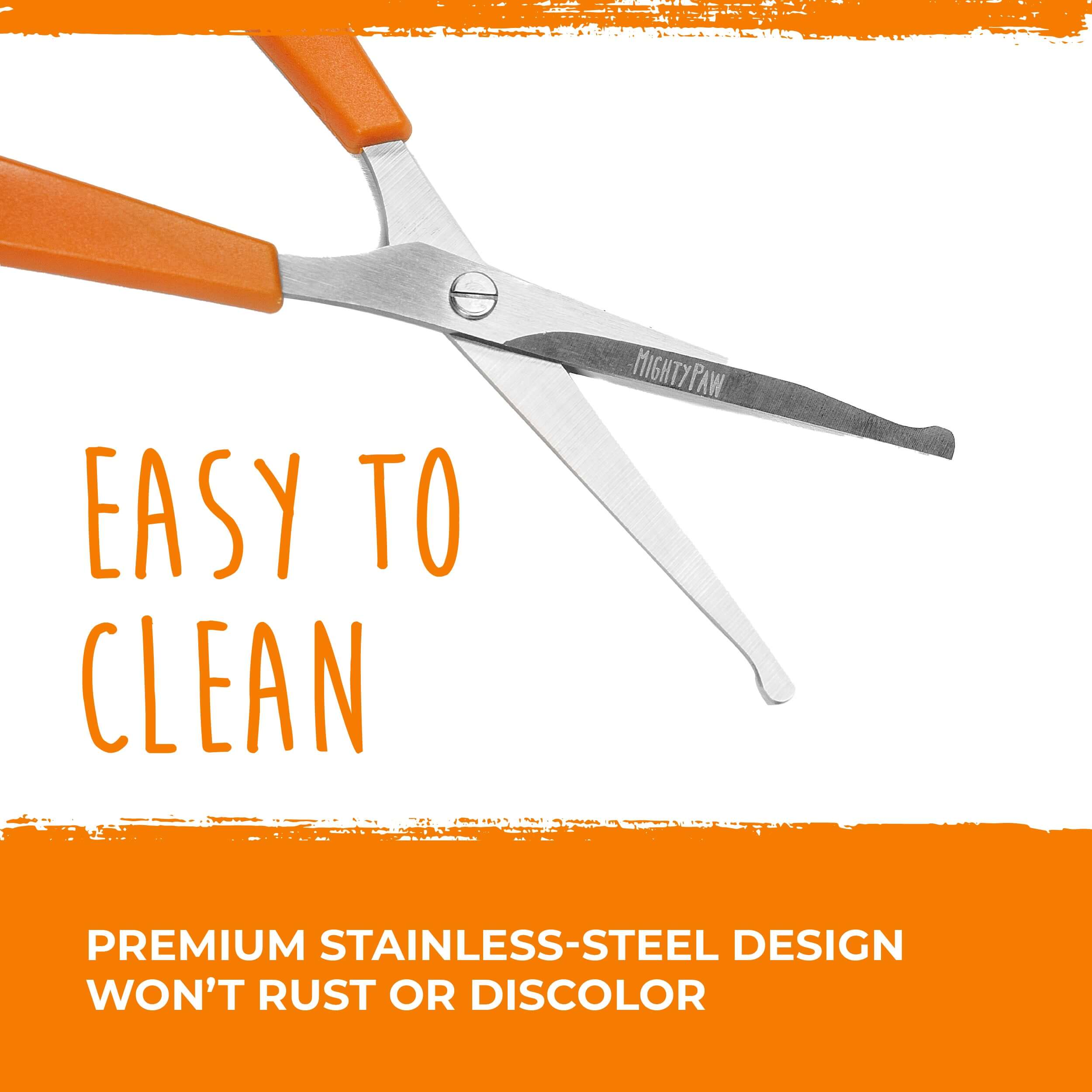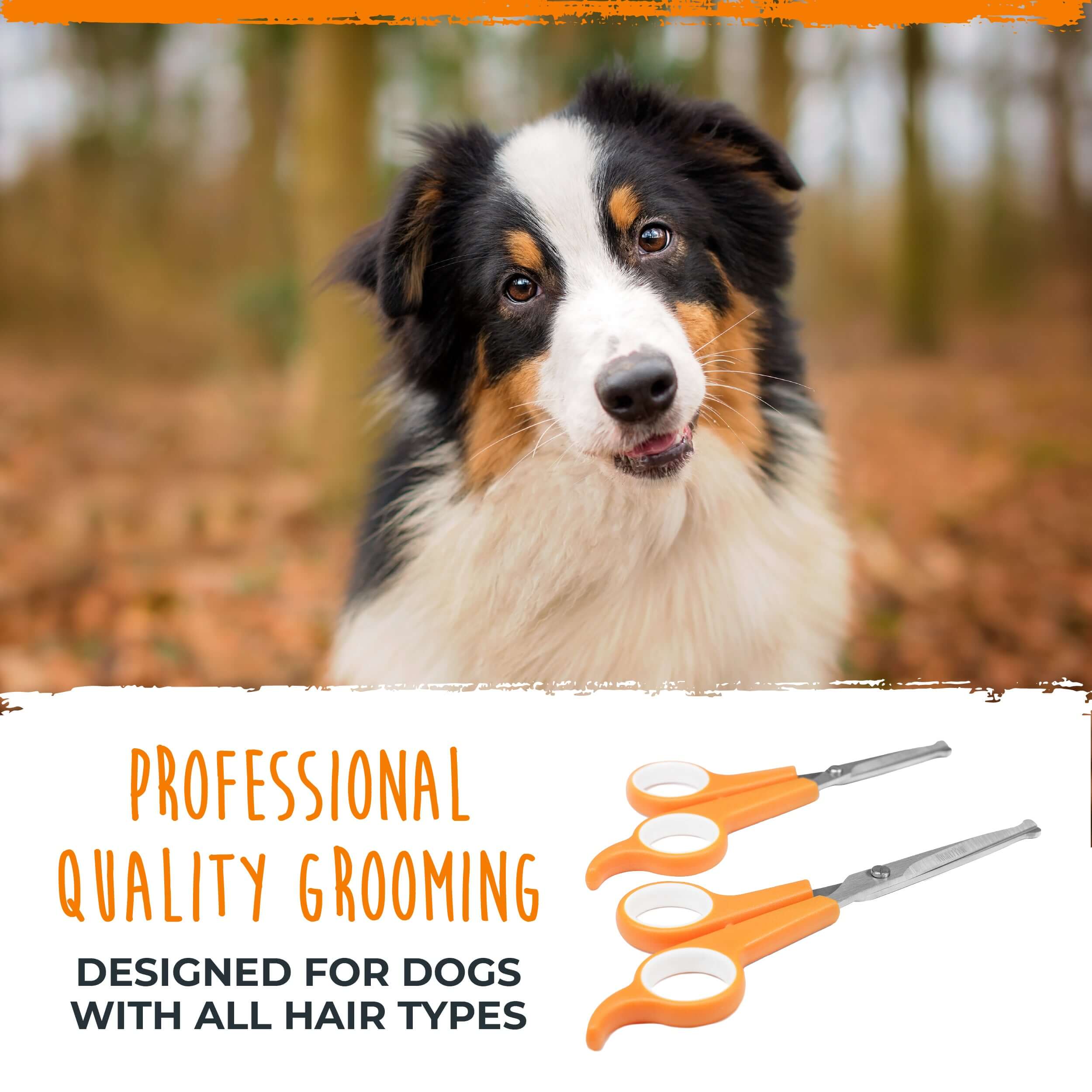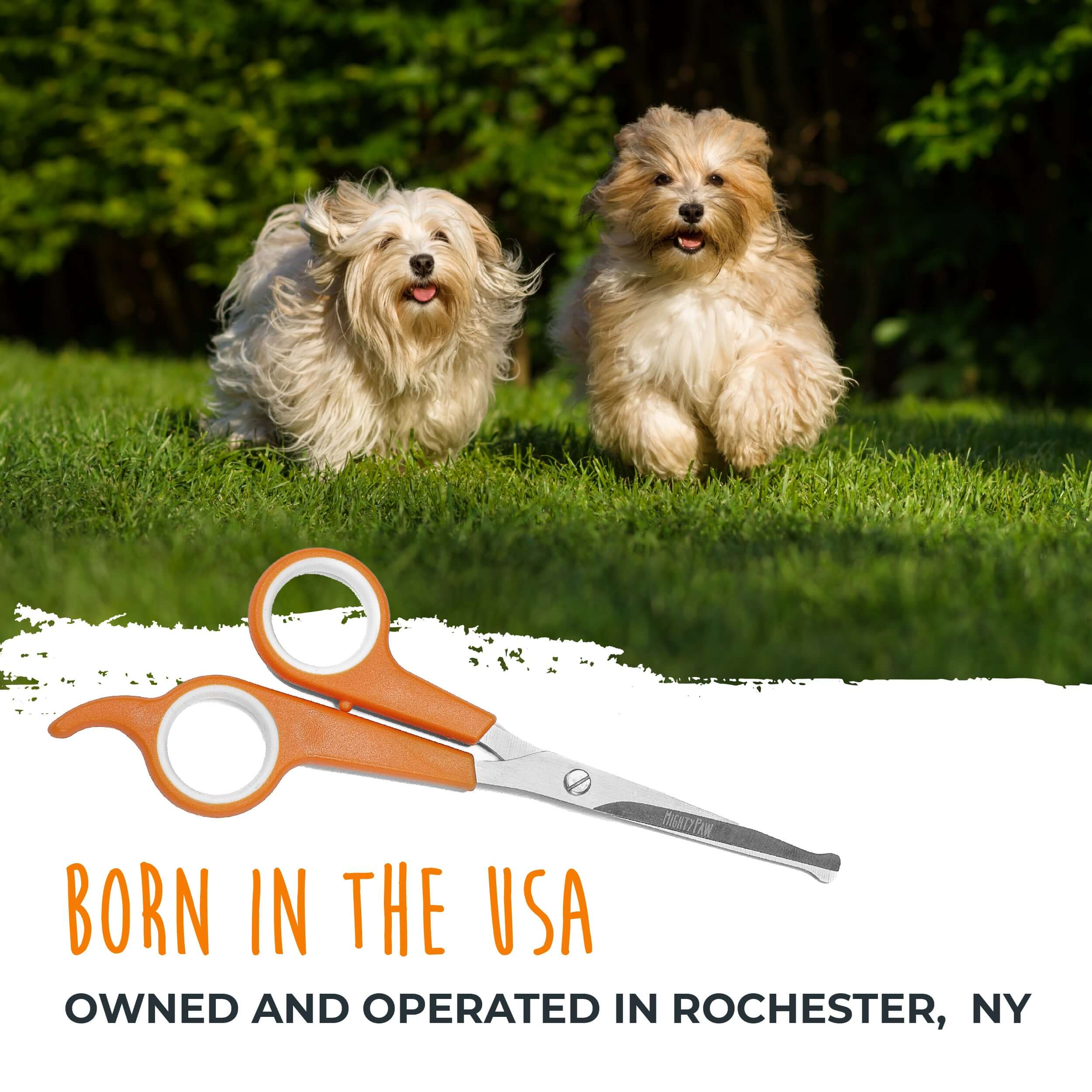 Dog Grooming Scissors (2 Pack)
Mighty Paw Dog Grooming Scissors
Your dog will thank you (probably with doggie kisses)! 
Our Dog Grooming Scissors come as a set of 6.2" and 7.2" scissors that work great on all types of dog hair. With this combination, you can easily trim your dog's body as well as all hard-to-reach areas like the nose, ears, eyes, and paws. That makes them perfect to clean up your dog's haircut in between visits to the grooming salon.
The Mighty Paw Pet Grooming Scissors are made of 100% stainless-steel blades that are 2mm thick and extra sharp for quick and easy haircuts. Their rounded safety tips prevent accidental pokes. Once you're done cutting, the blades are easy to clean and won't rust or discolor. We recommend drying before storing them.
We designed our grooming scissors with anti-slip handles and a pinch-preventing bumper between the two handles. They also have an ergonomic finger rest for more control and to prevent fatigue and cramps during long grooming sessions. Additionally, they feature removable finger ring inserts to properly fit your hand to the scissors.
Recommended by professionals: Pet groomers give these dog grooming scissors two thumbs up because of their effective, safe, and ergonomic design.
2 size pack (6.2"/7.2")
Easy body, paw and facial grooming
Rounded safety tips
No accidental pokes
2 mm thick & extra sharp stainless-steel blades
Fast and easy hair cutting
Easy to clean
Doesn't rust or discolor
Anti-slip handles
Removable finger rings
Ergonomic finger rest
Comfortable design
Custom fit
Bumper between handles
Prevents pinching
Stylish green and orange colors
Recommended by groomers
Click 'add to cart' to make grooming your dog easier and safer… your pup will thank you!