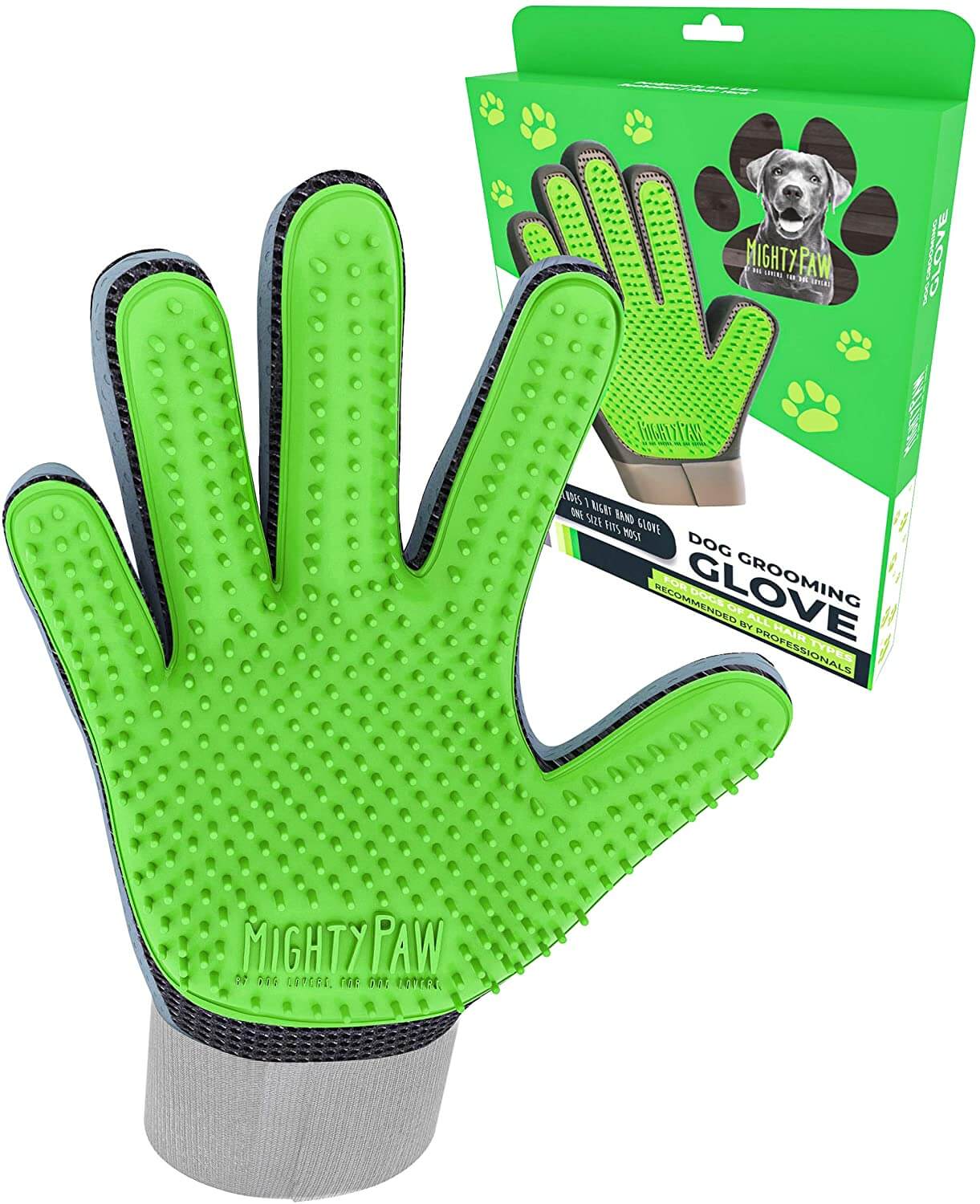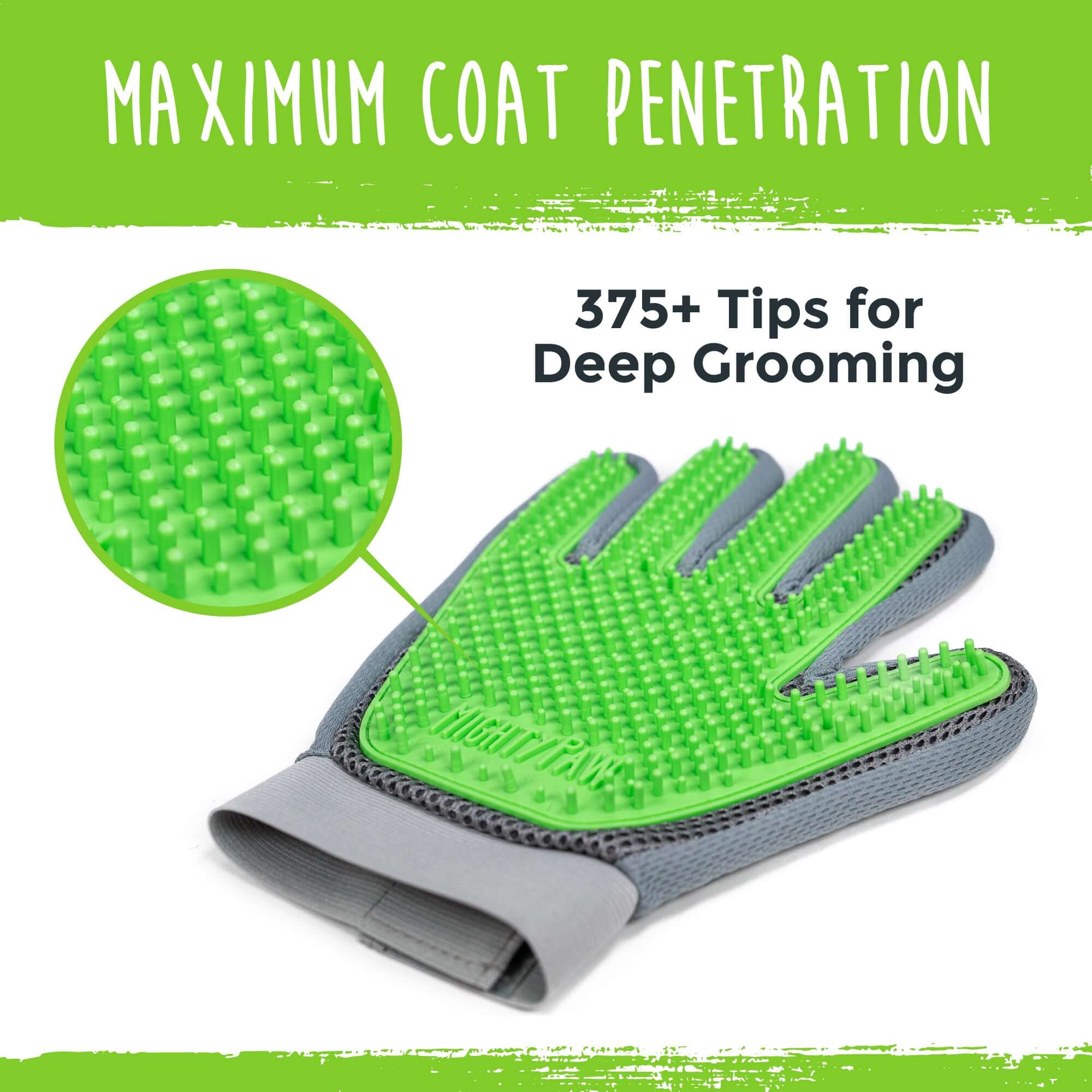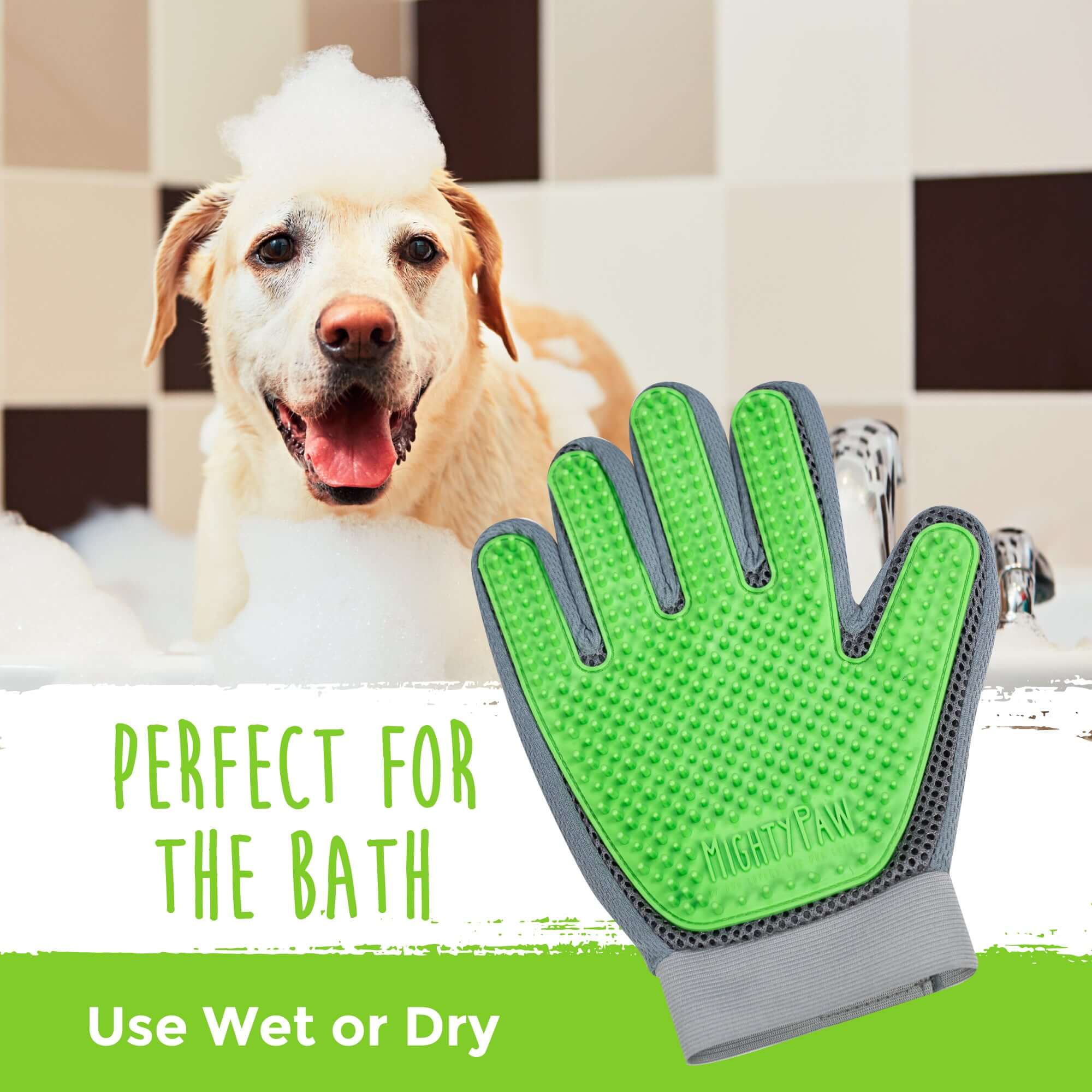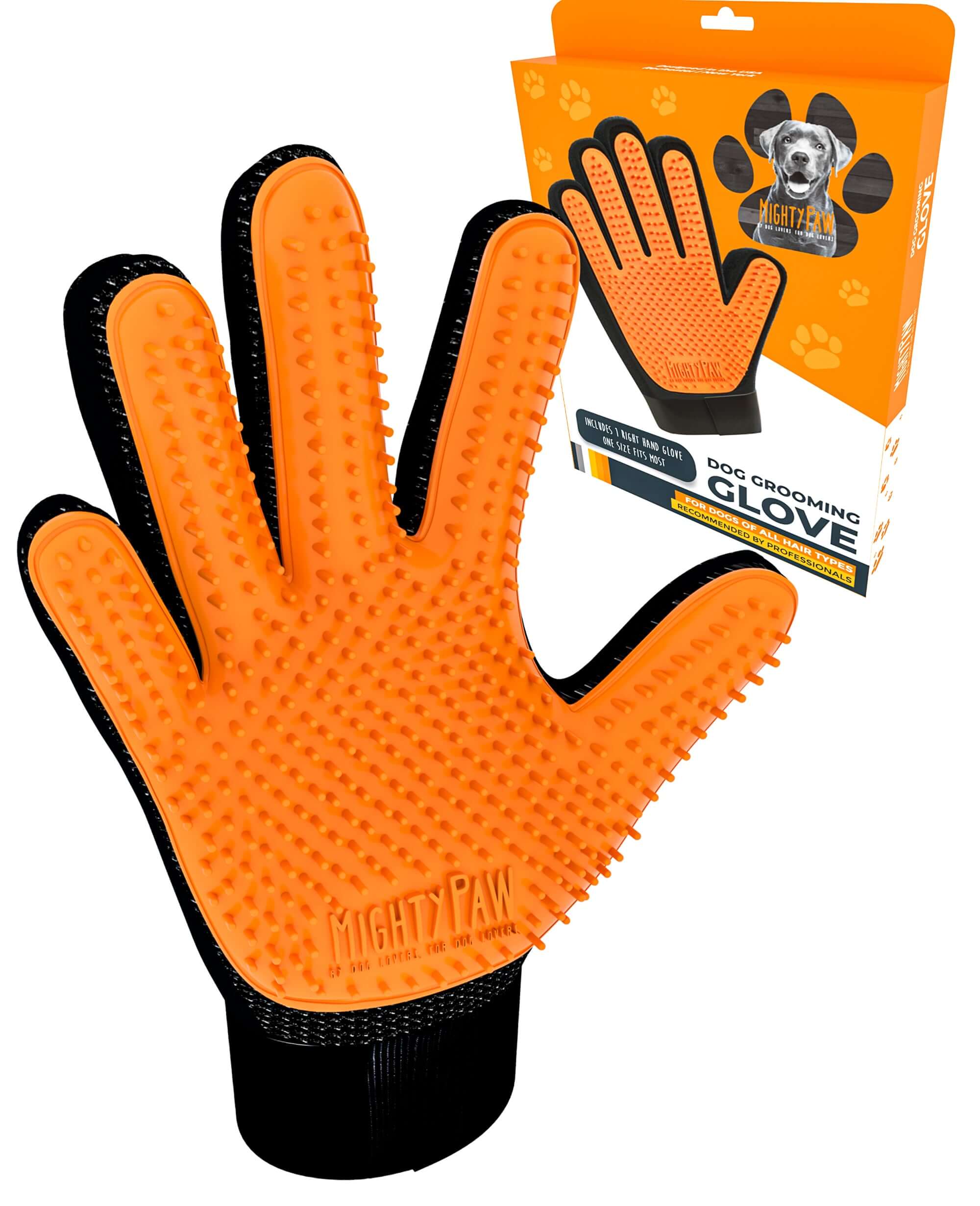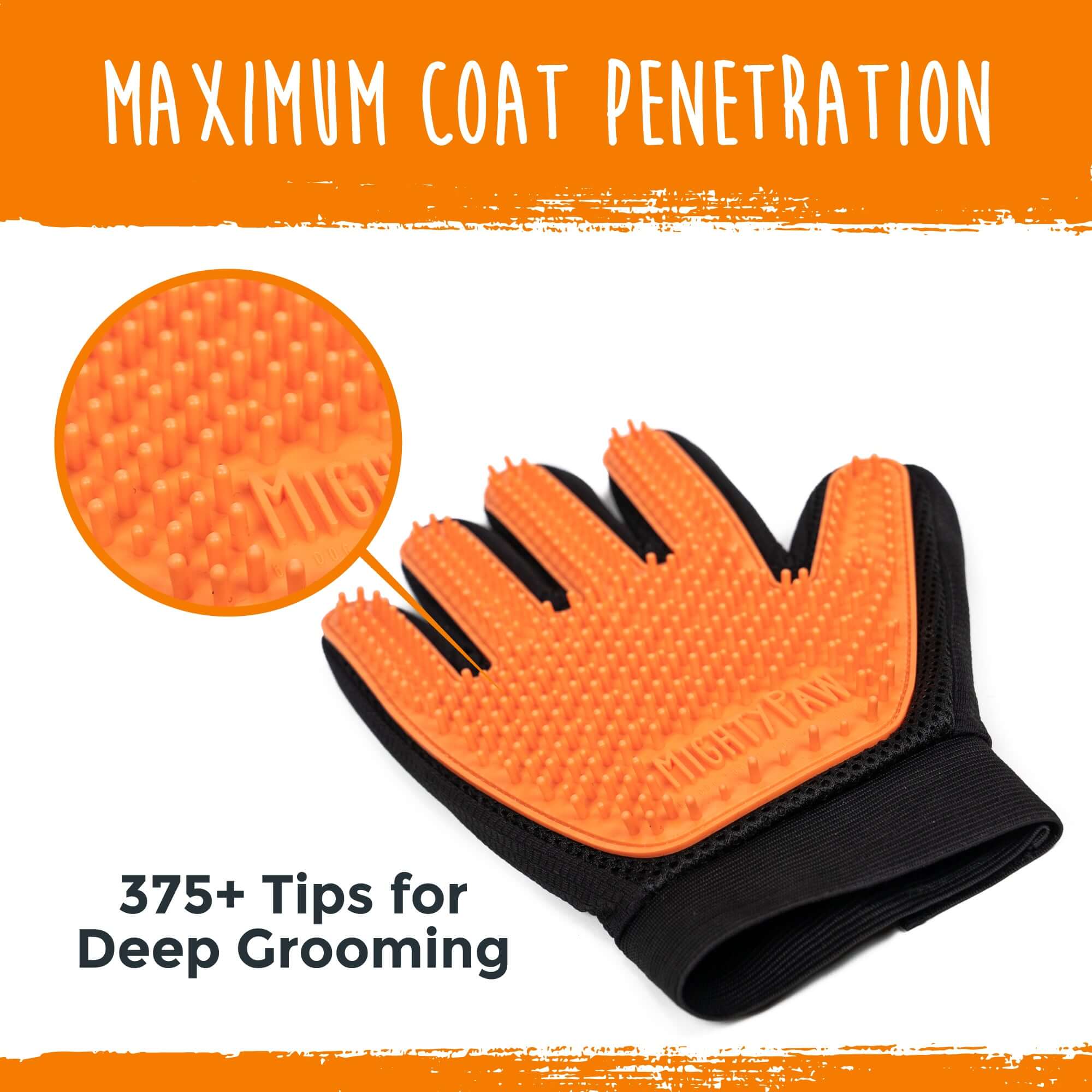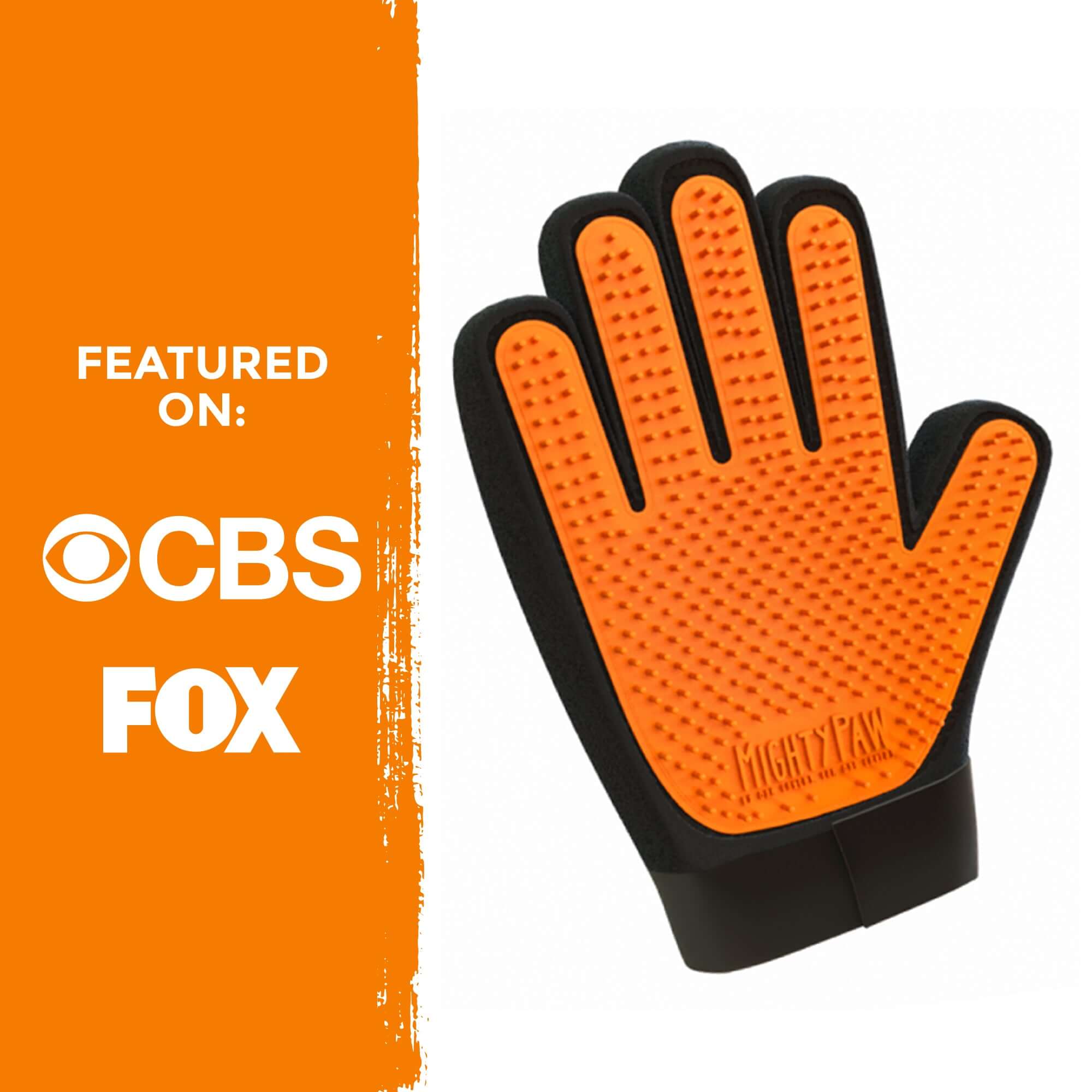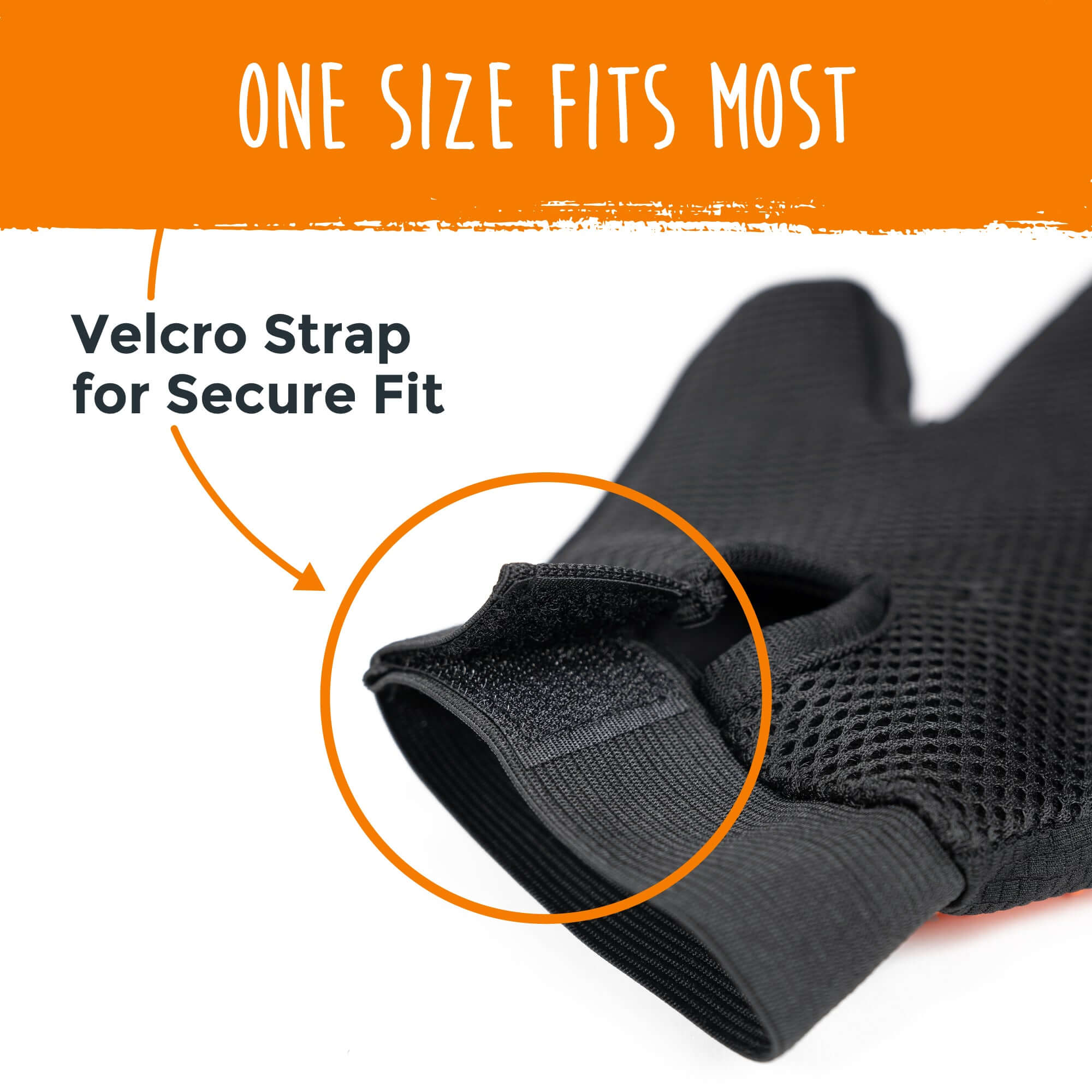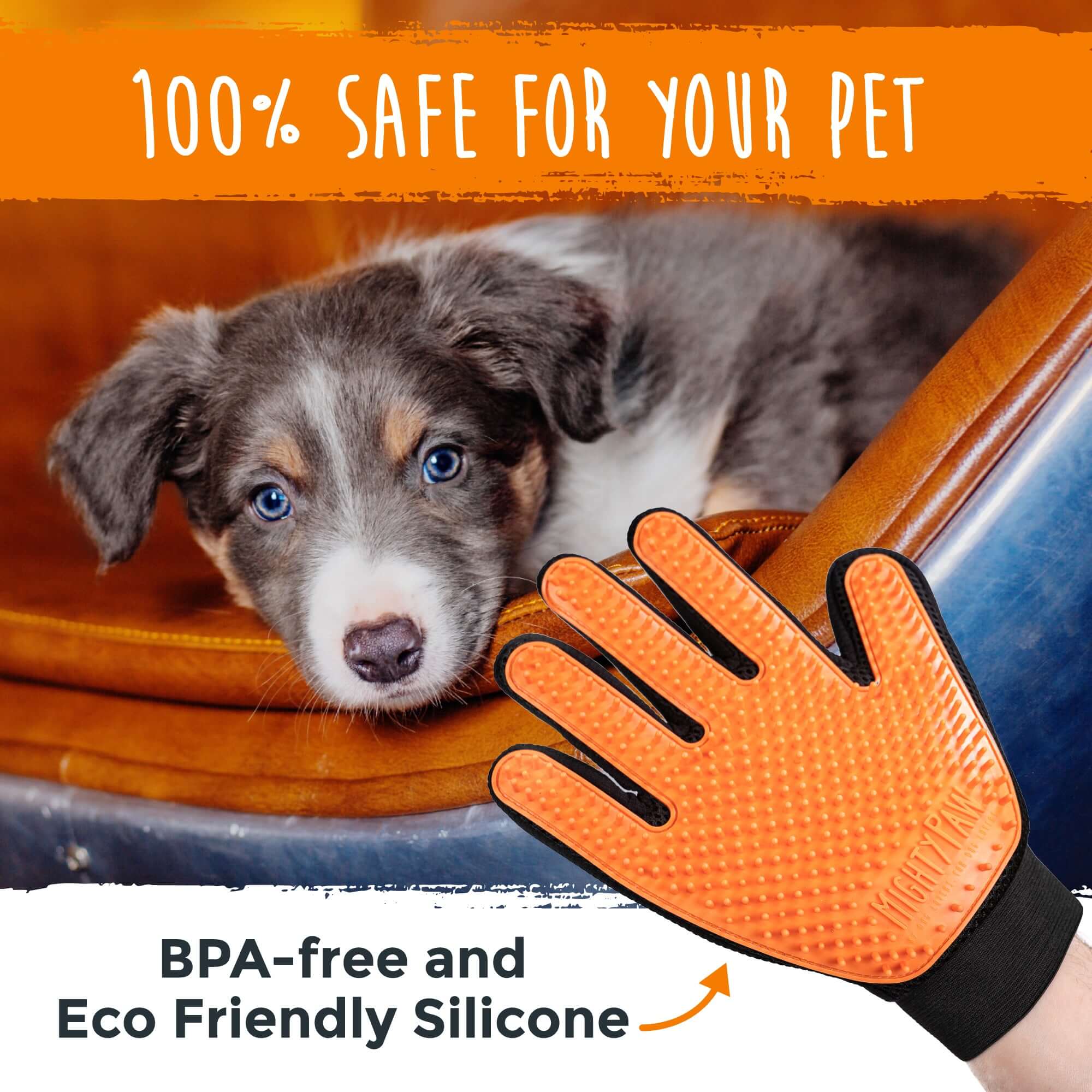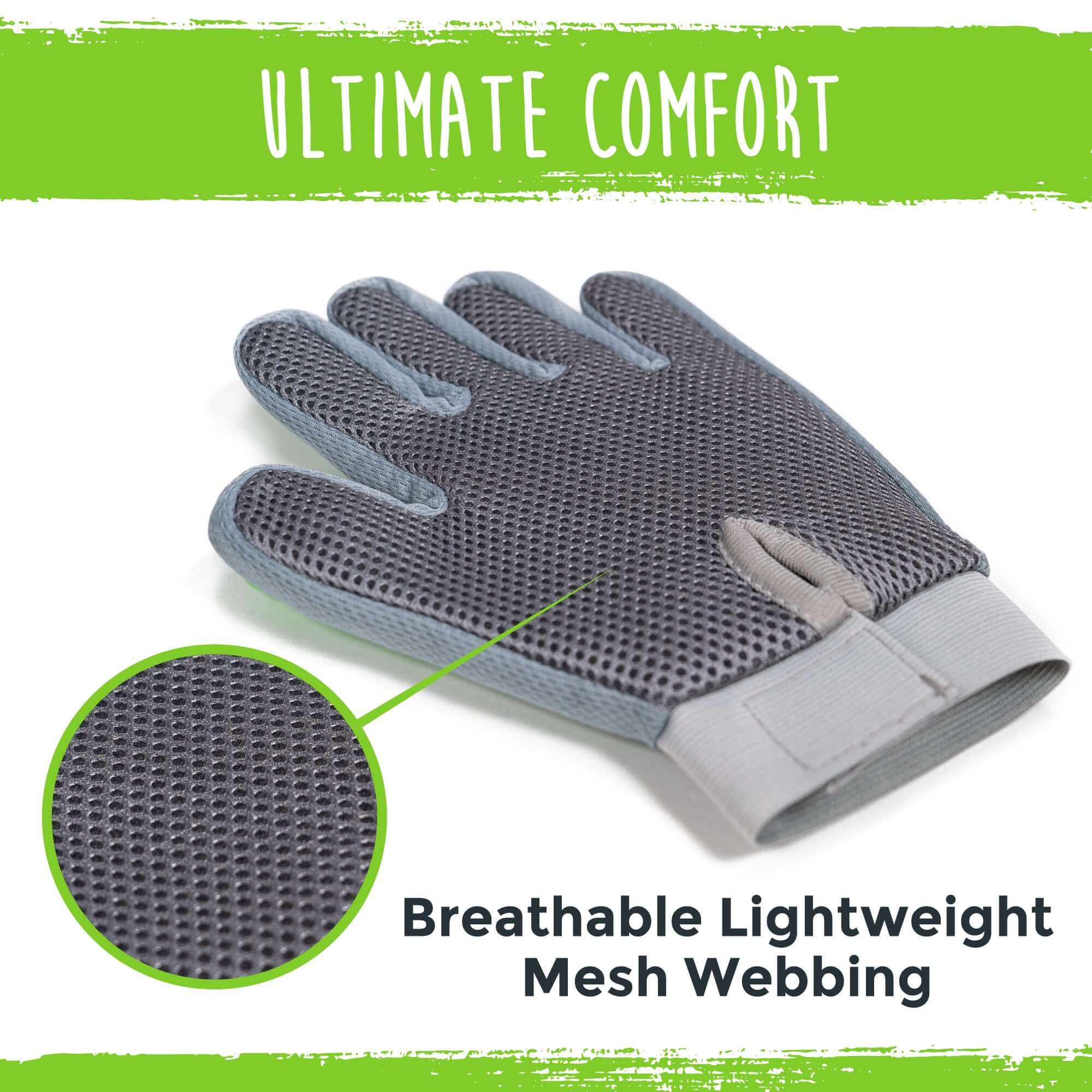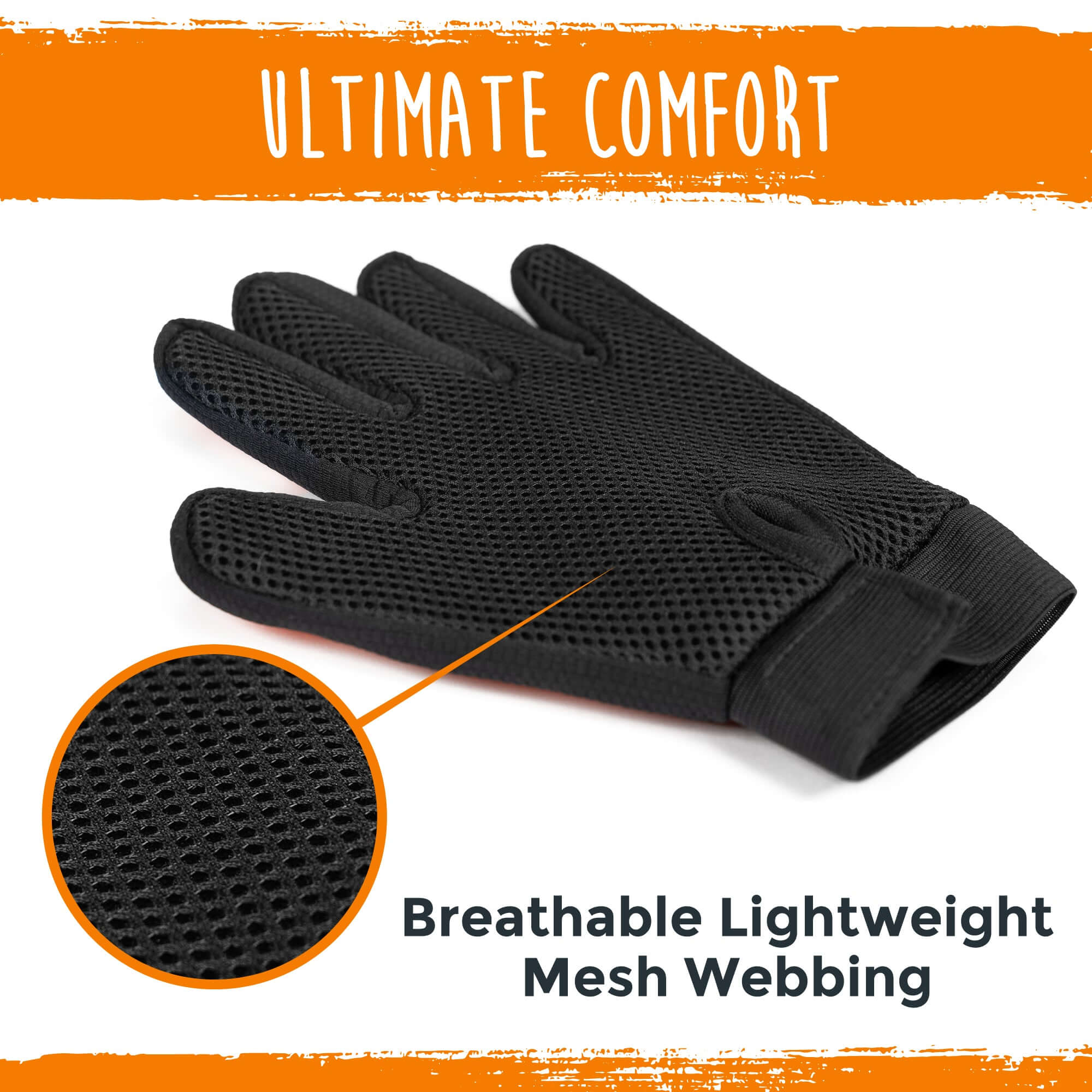 Mighty Paw Dog Grooming Glove
Your dog will thank you (probably with doggie kisses)! 
Mighty Paw's Dog Grooming Glove makes it a breeze to brush, de-shed, and massage your pets at home! That's because it features 375+ soft grooming tips of different heights, maximizing coat penetration for pets with all hair types. It works great on dry AND wet coats!
Our glove is made with 100% BPA-free silicone, which means it's free of harmful toxins and safe to use on your pets and on your own skin. When the glove needs to be cleaned, simply peel off the hair that accumulated or rinse it under water for a stress-free cleaning experience.
We designed our five finger grooming glove to fit most right-handed people. We also added an adjustable velcro wrist strap for a secure fit every time you slip it on.
Last but not least, the Mighty Paw Dog Grooming Glove features breathable lightweight mesh webbing so your hand stays comfortable while brushing your pet's fur.
375+ variable height grooming tips
Maximum coat penetration
For pets with all hair types
Works on dry and wet coats
100% BPA-free silicone
Free of harmful toxins
Adjustable velcro wrist strap
Secure fit
Breathable lightweight mesh webbing
Comfortable on your hand
Five finger design for right-handedness
One size fits most 
Stylish design
Easy to clean
2 bright colors 
Recommended by professionals 
Easy grooming at home
Click 'add to cart' to make grooming your dog easier and safer… your pup will thank you!