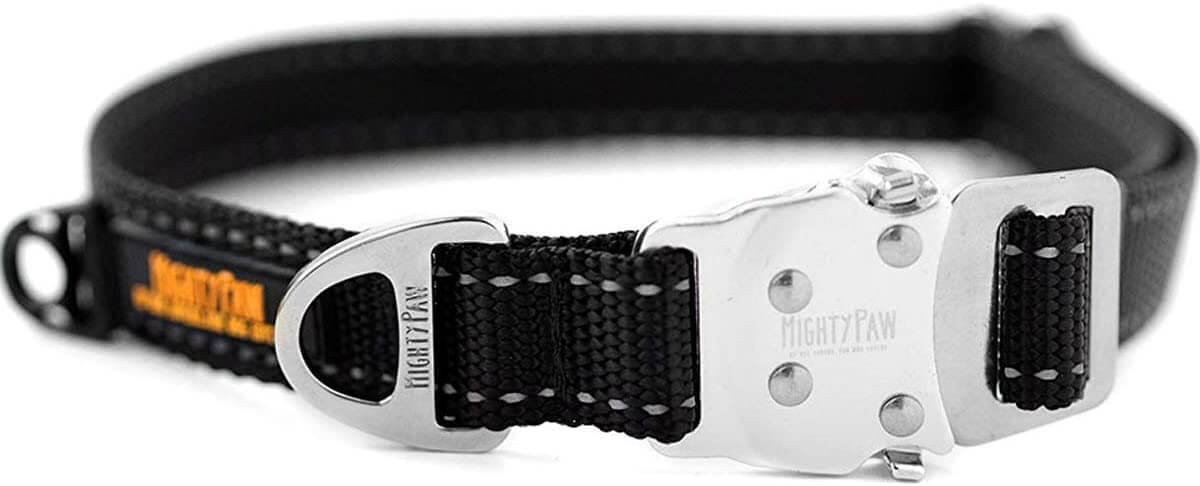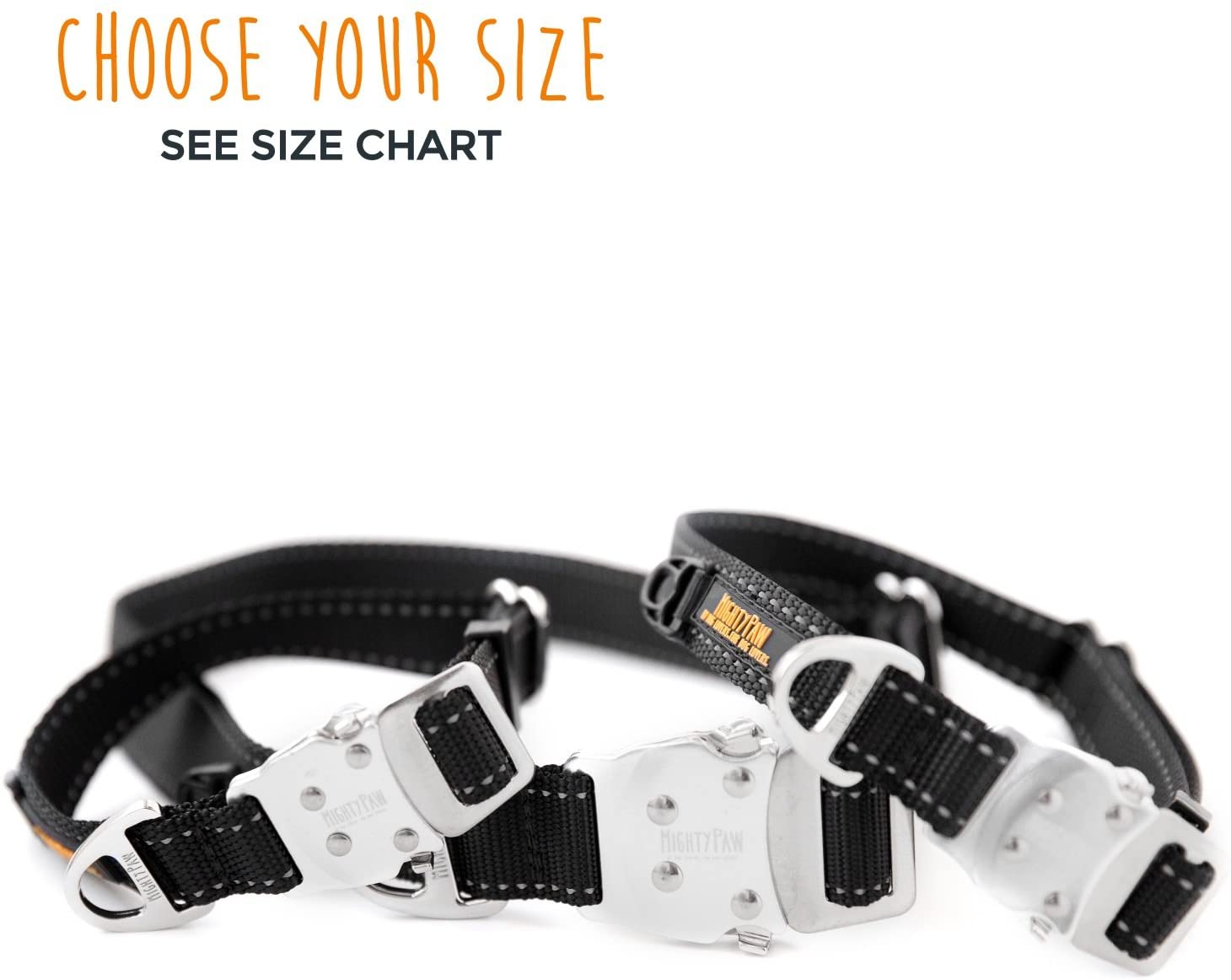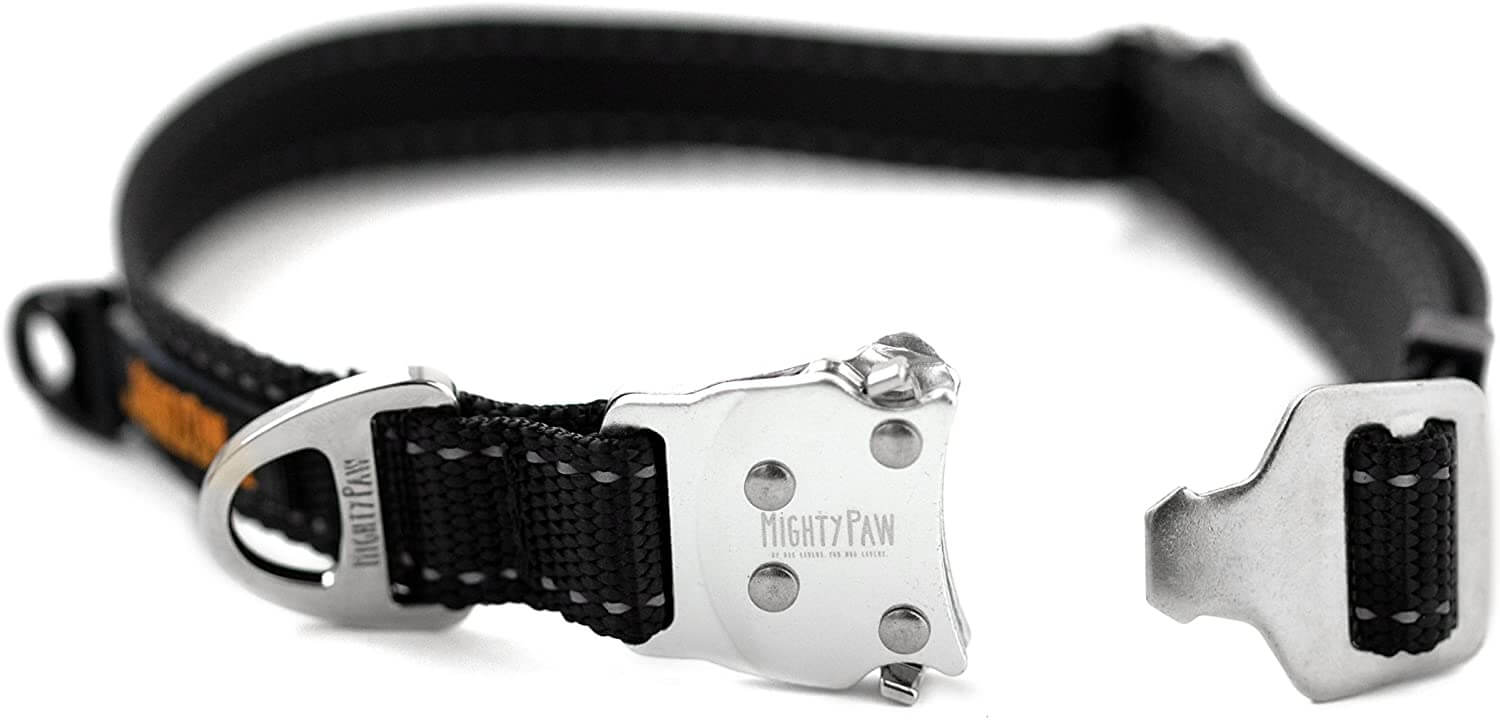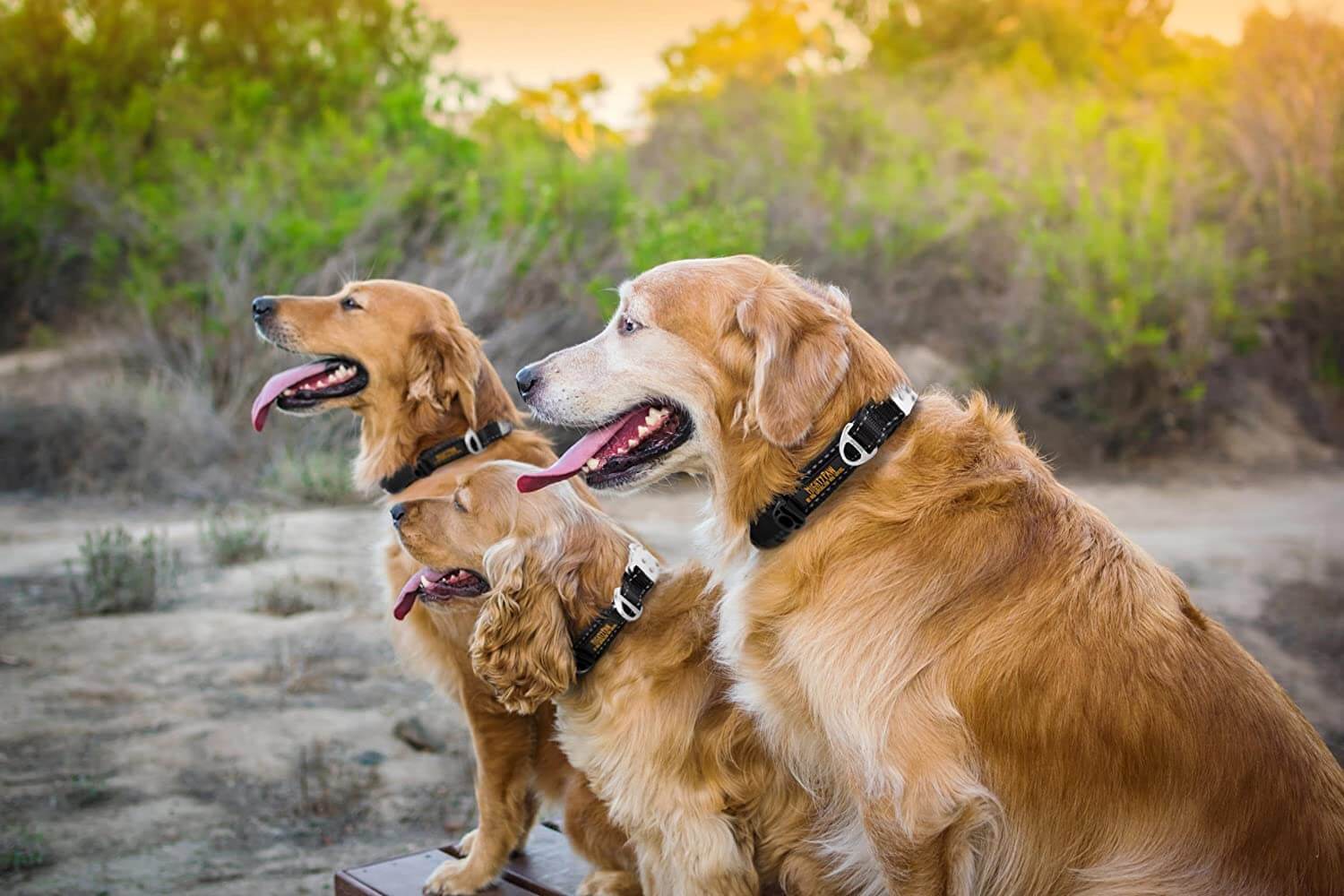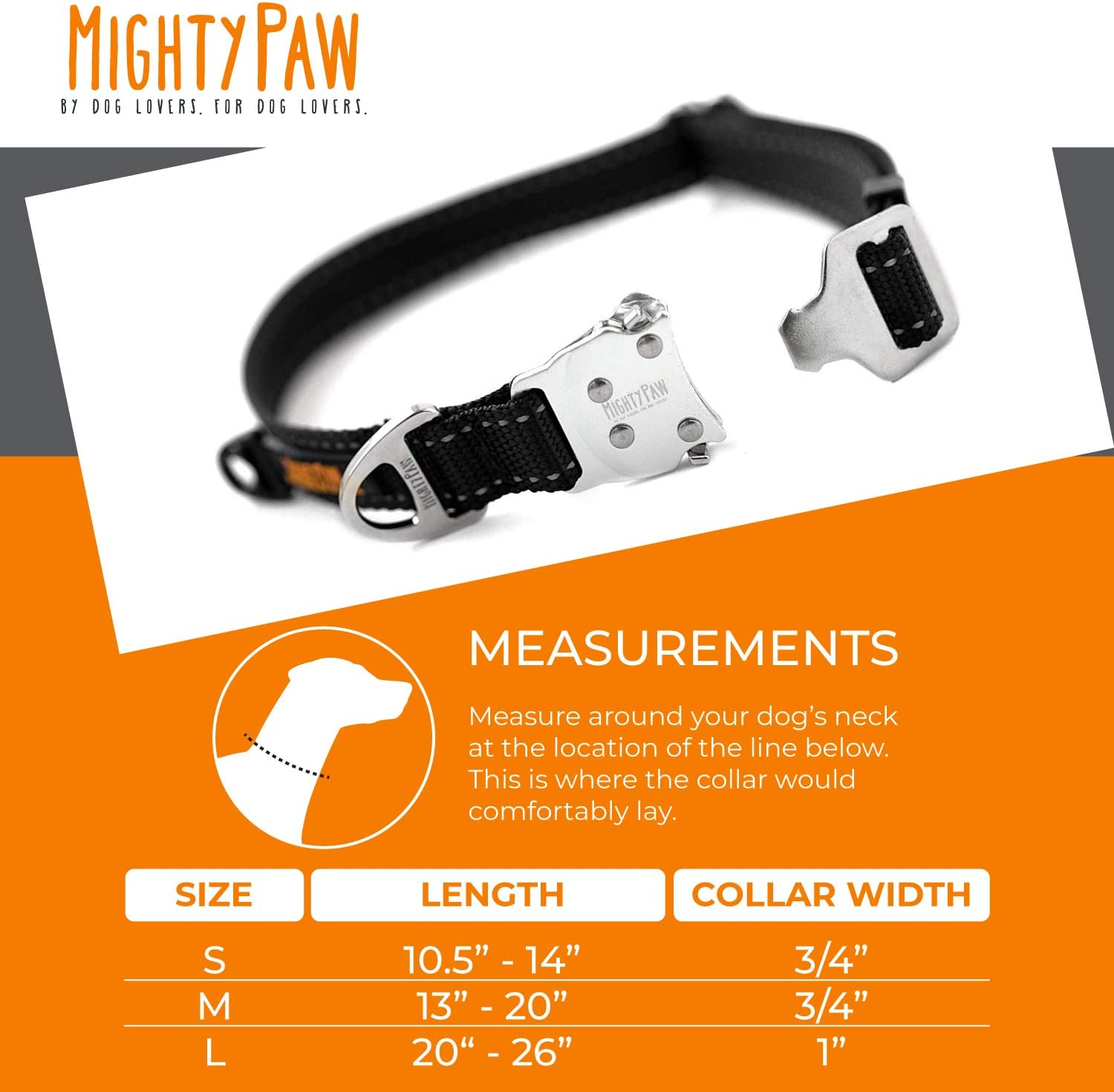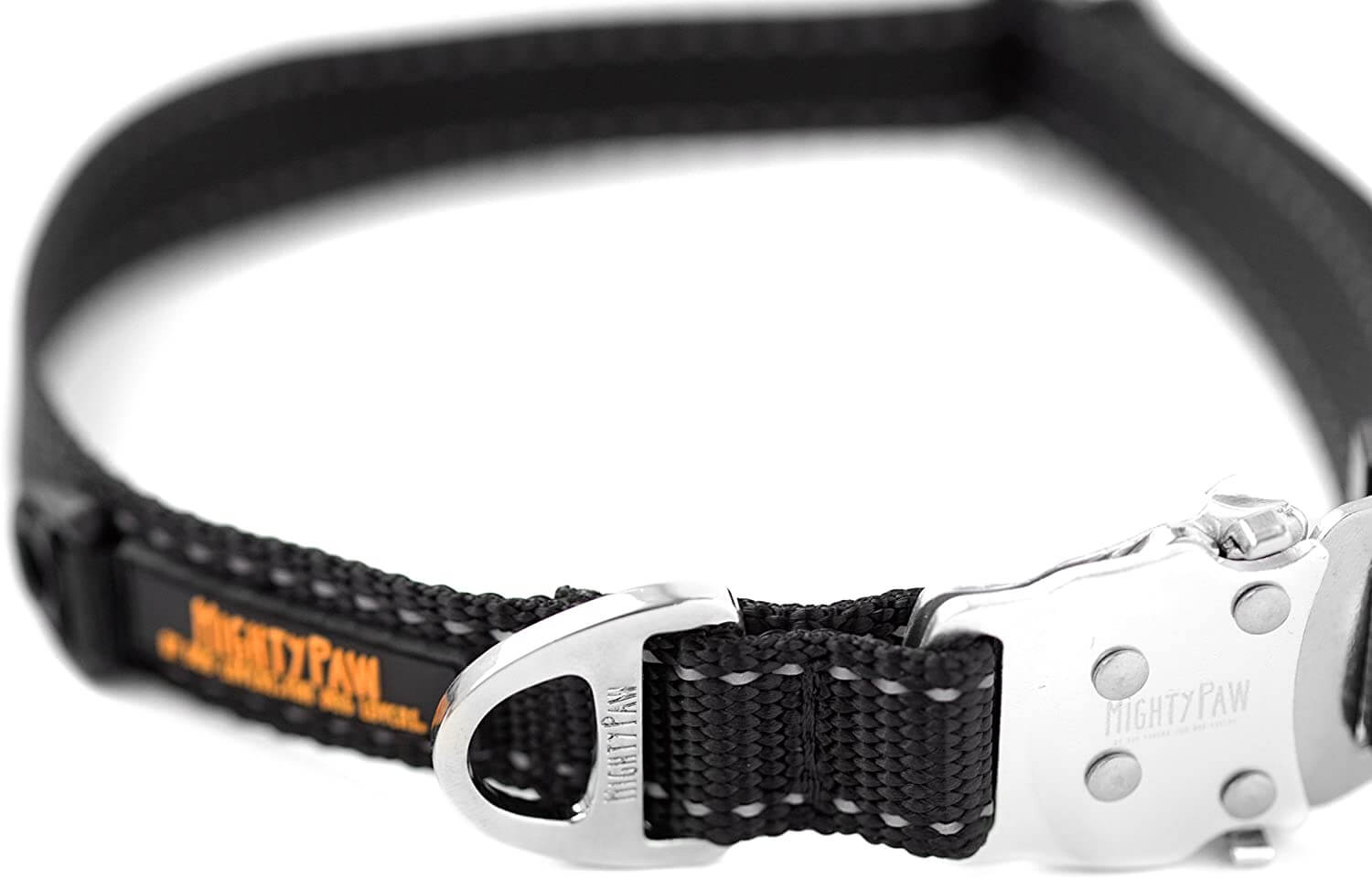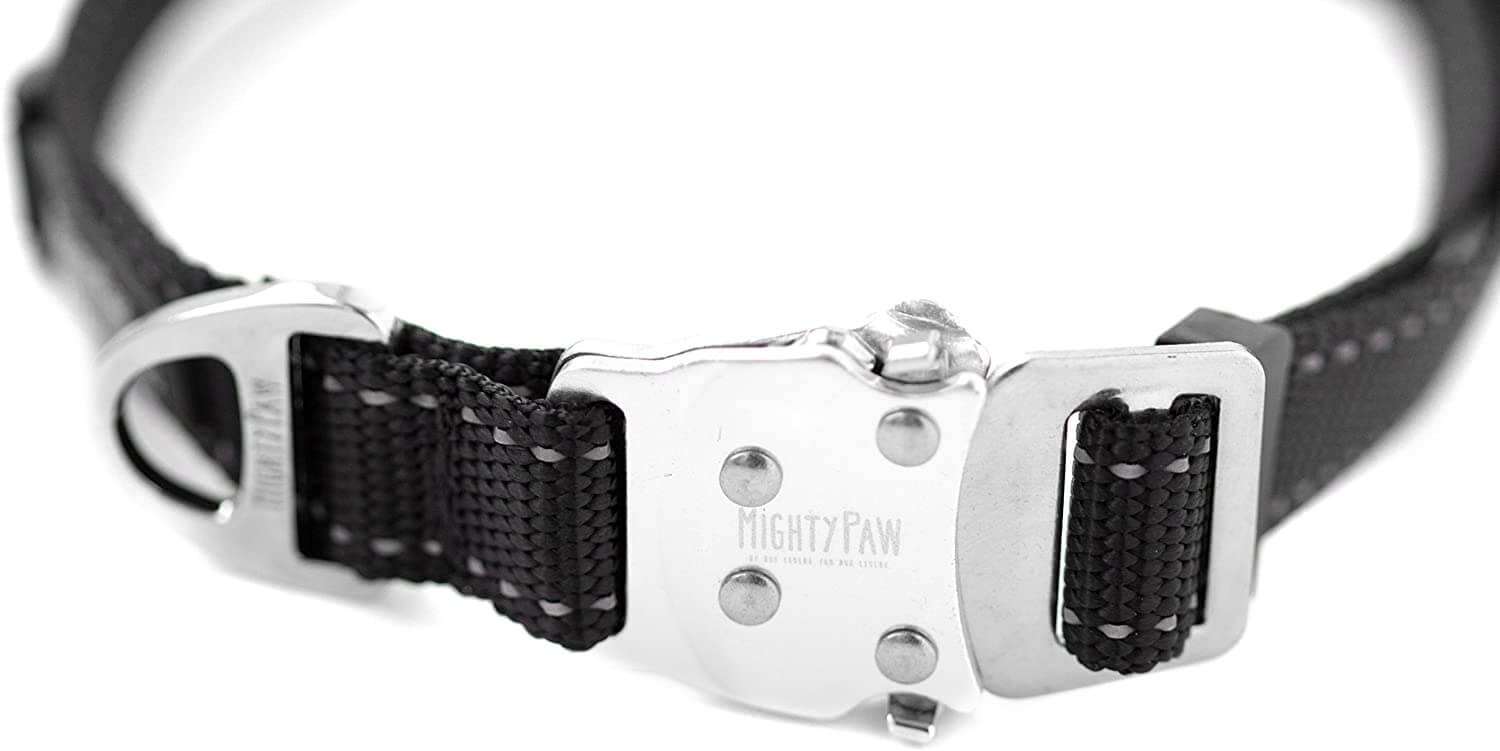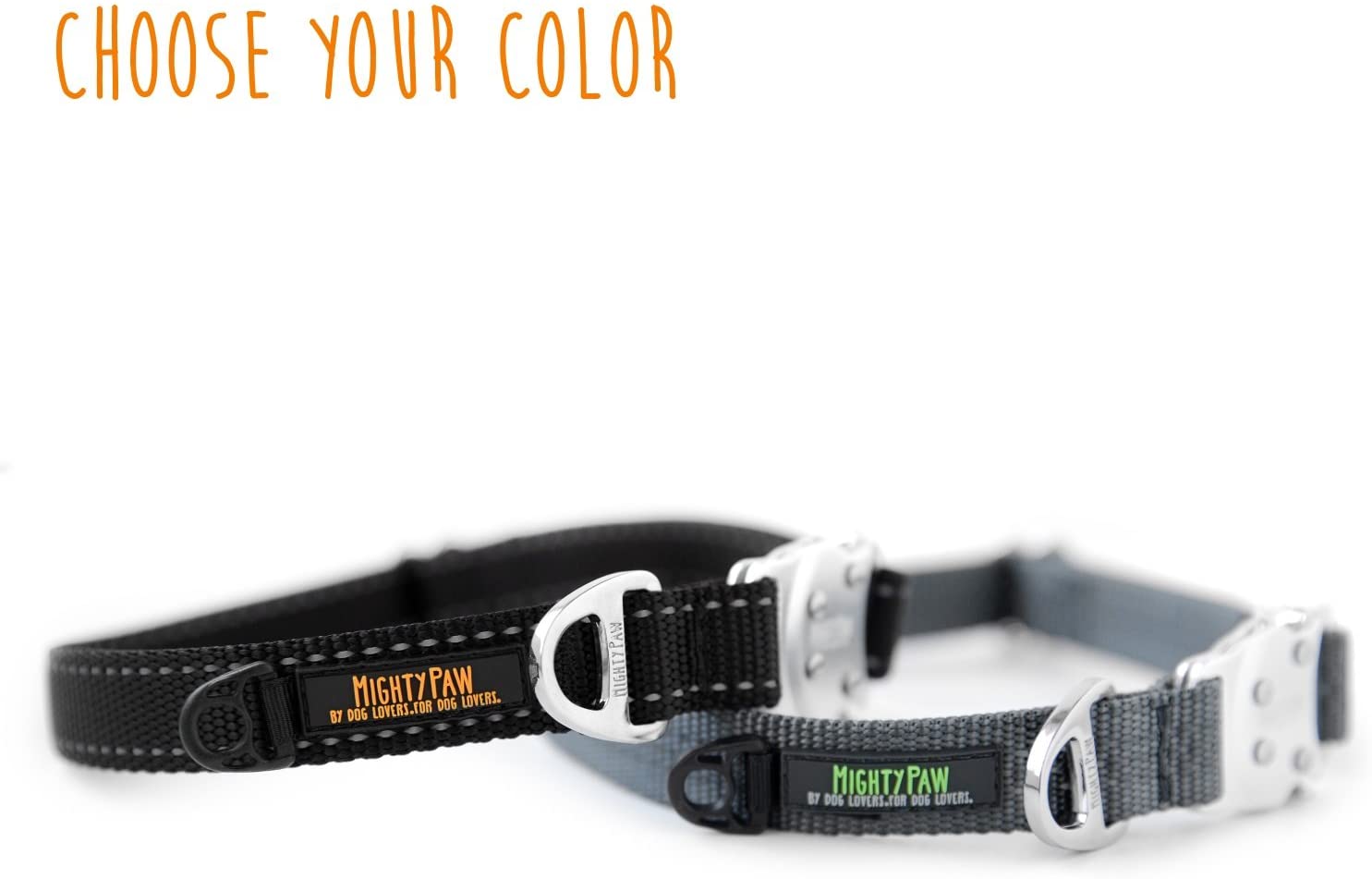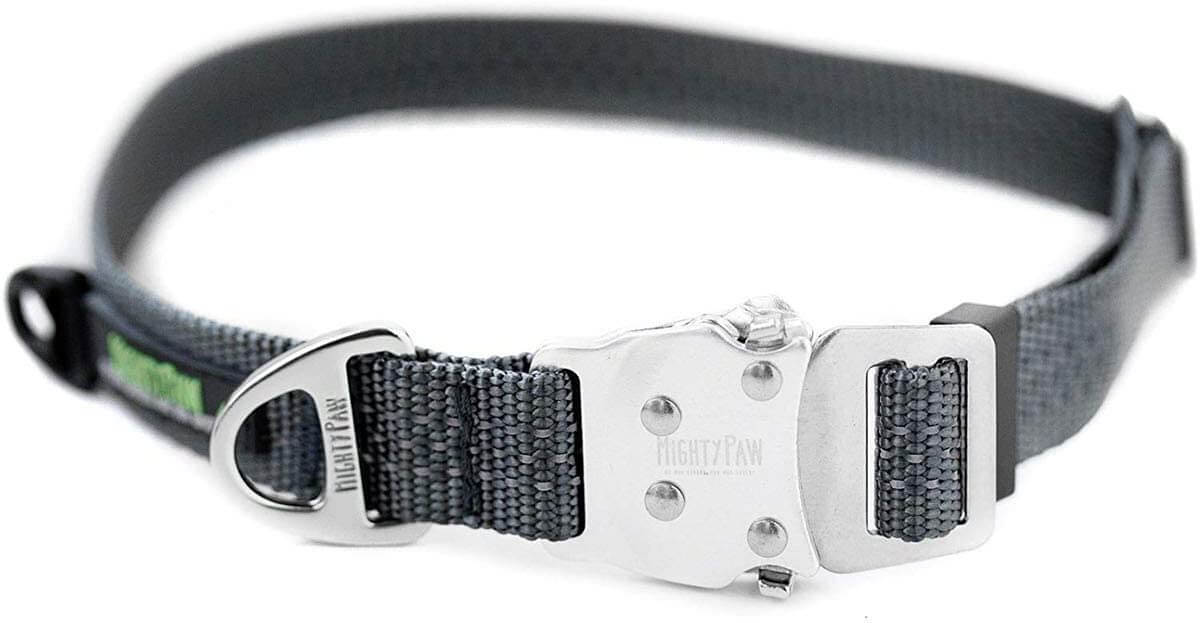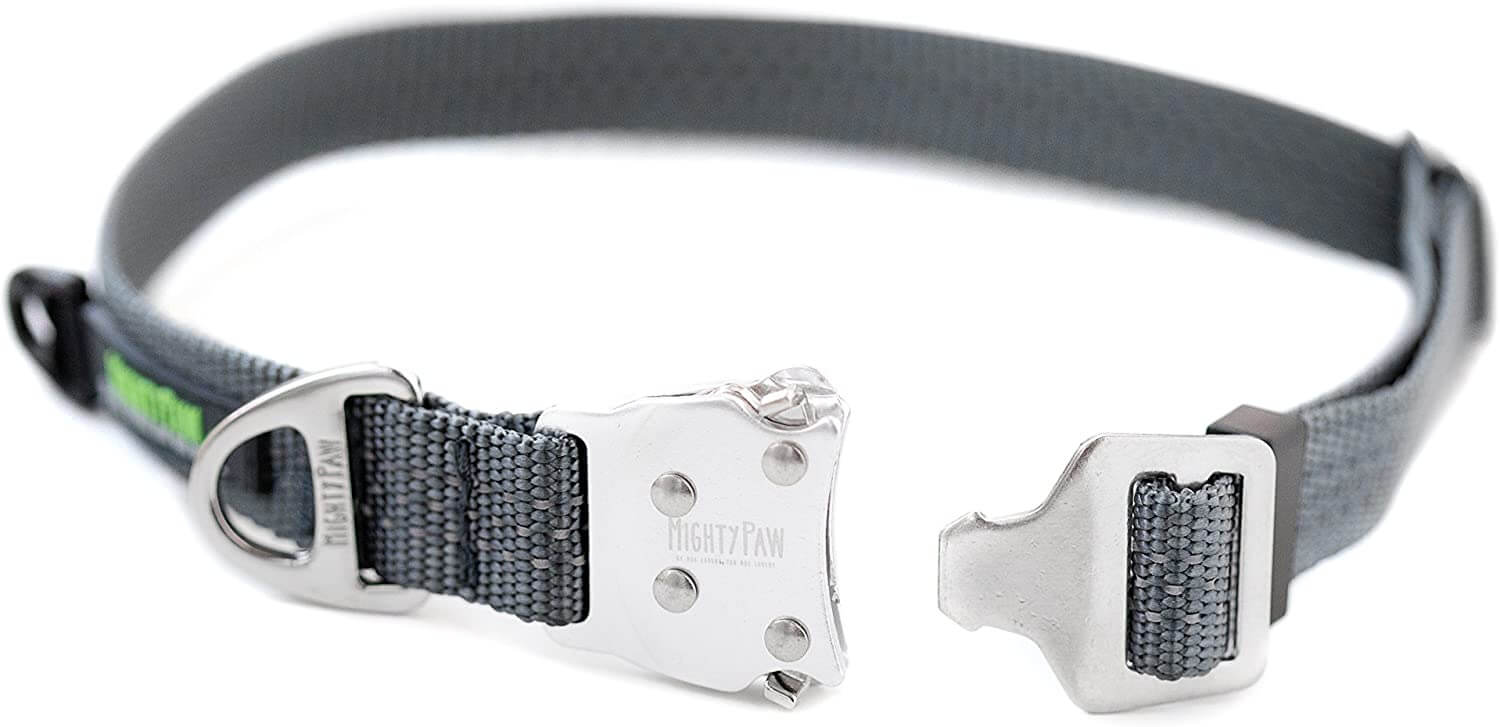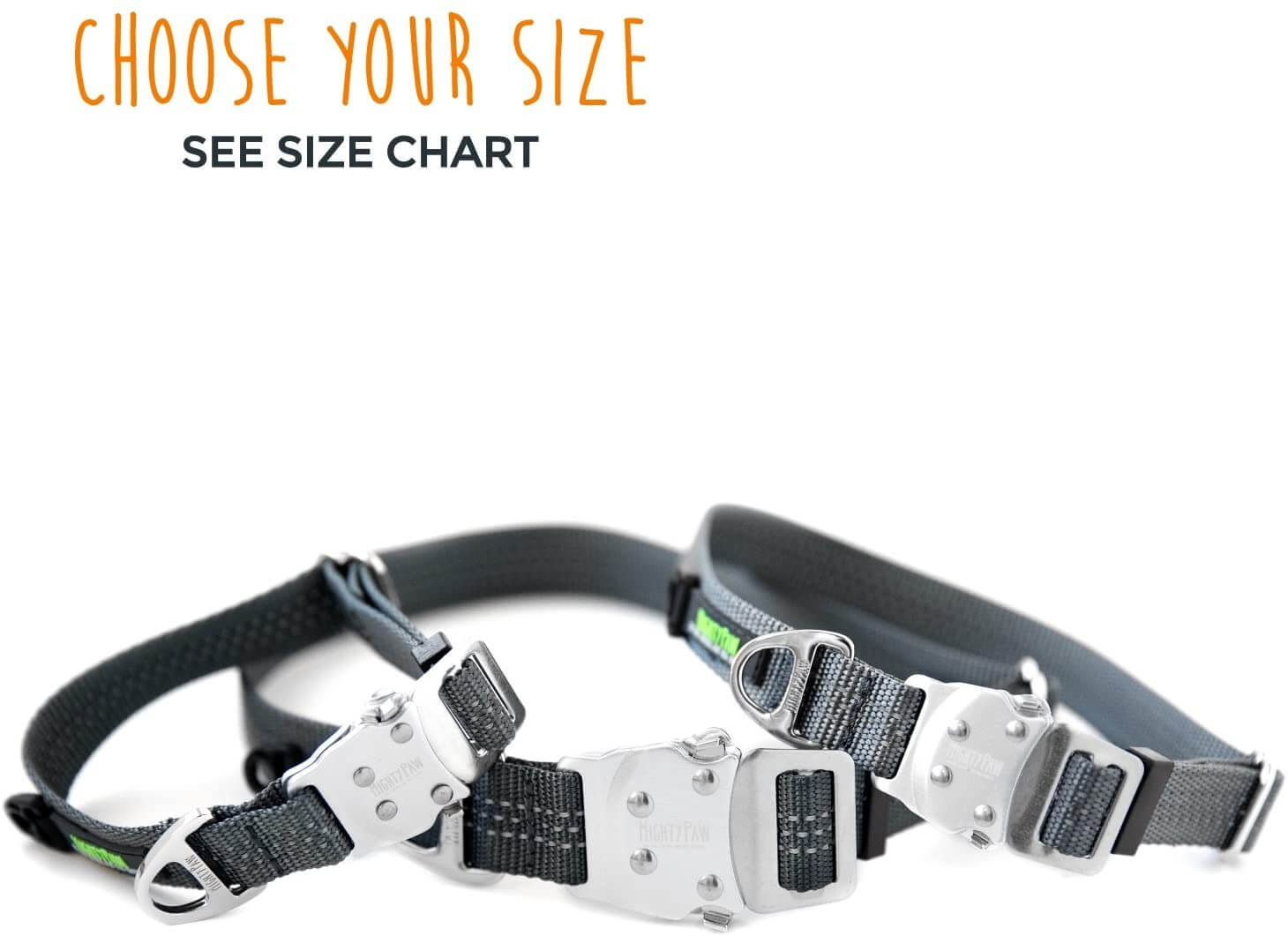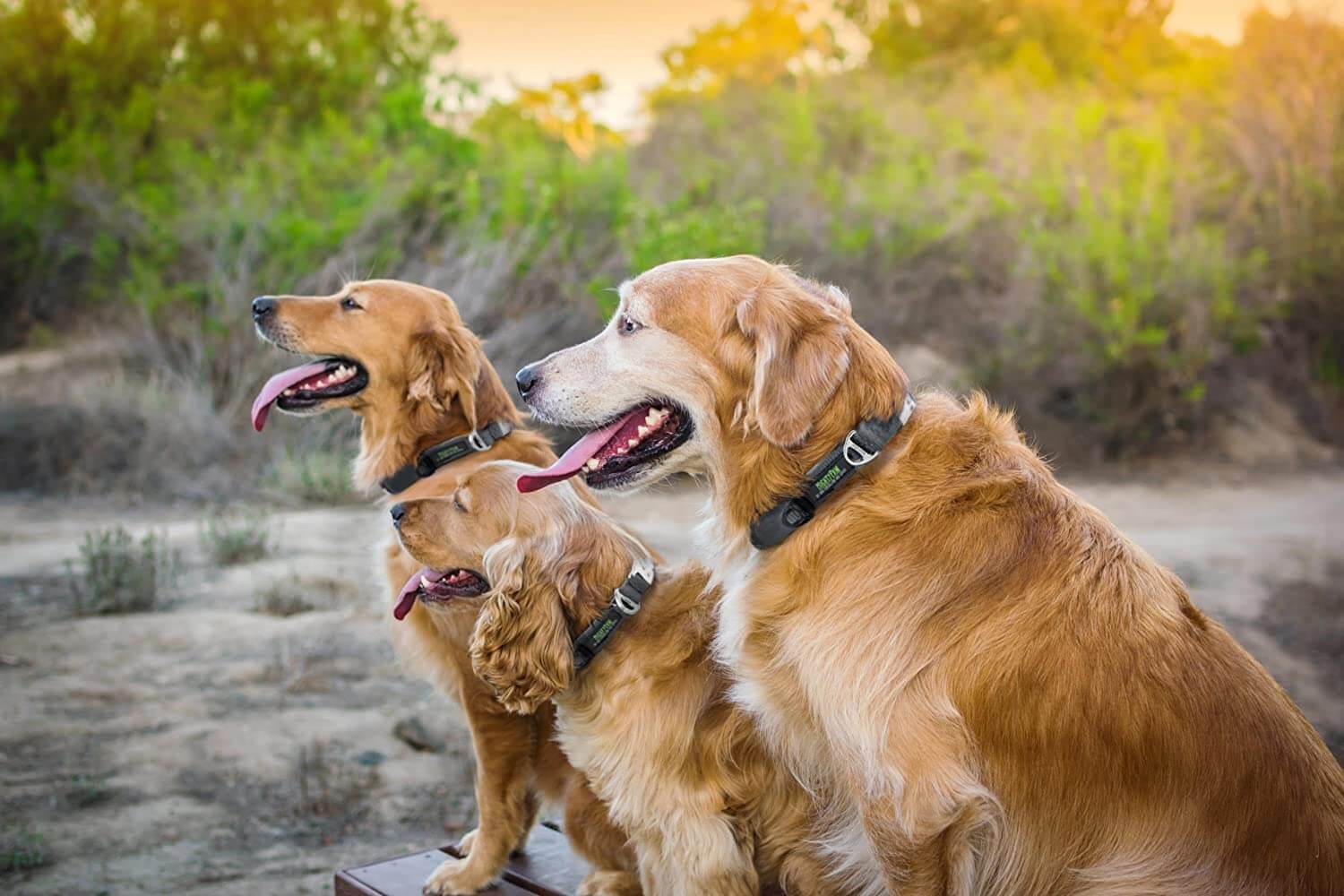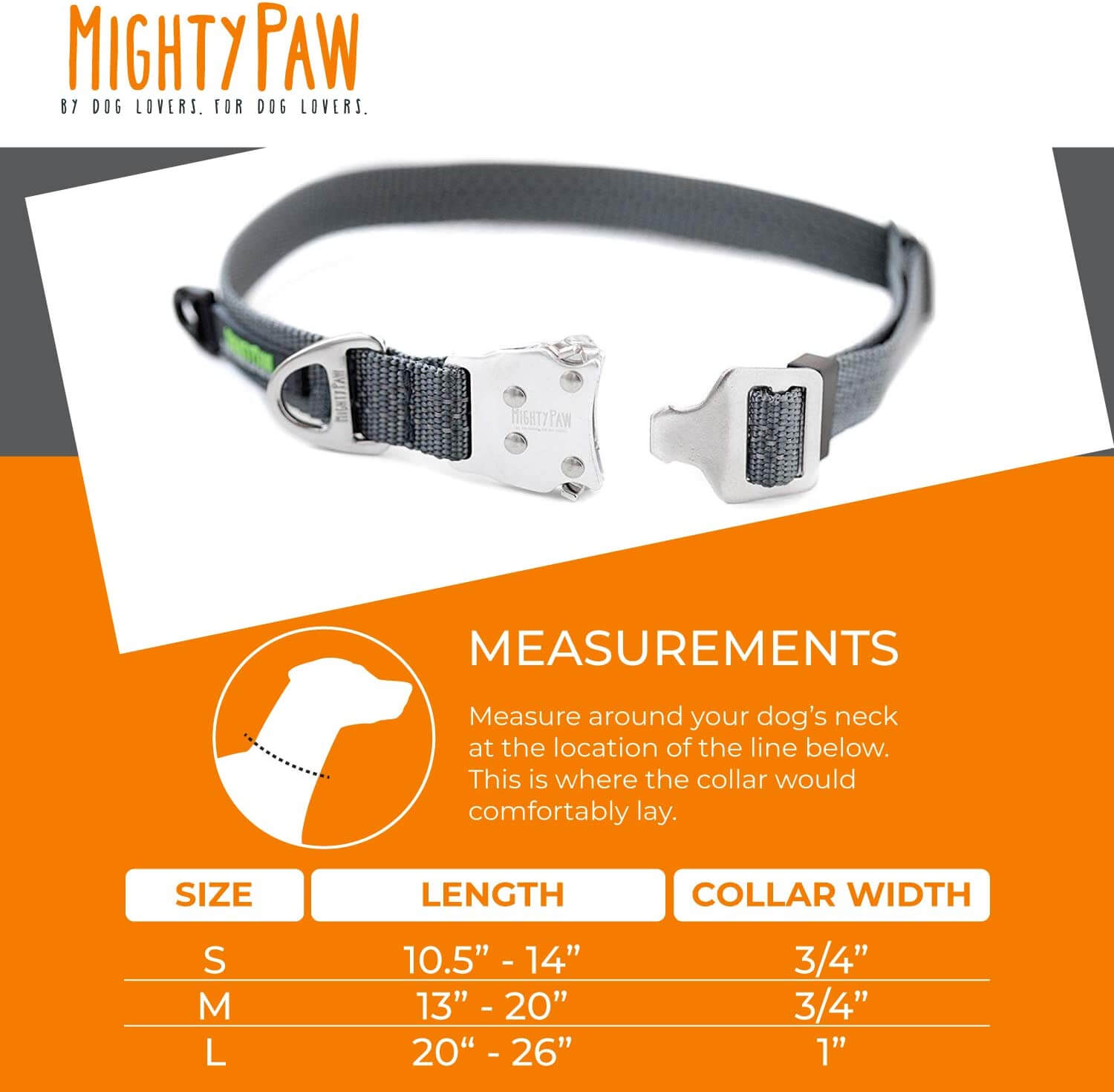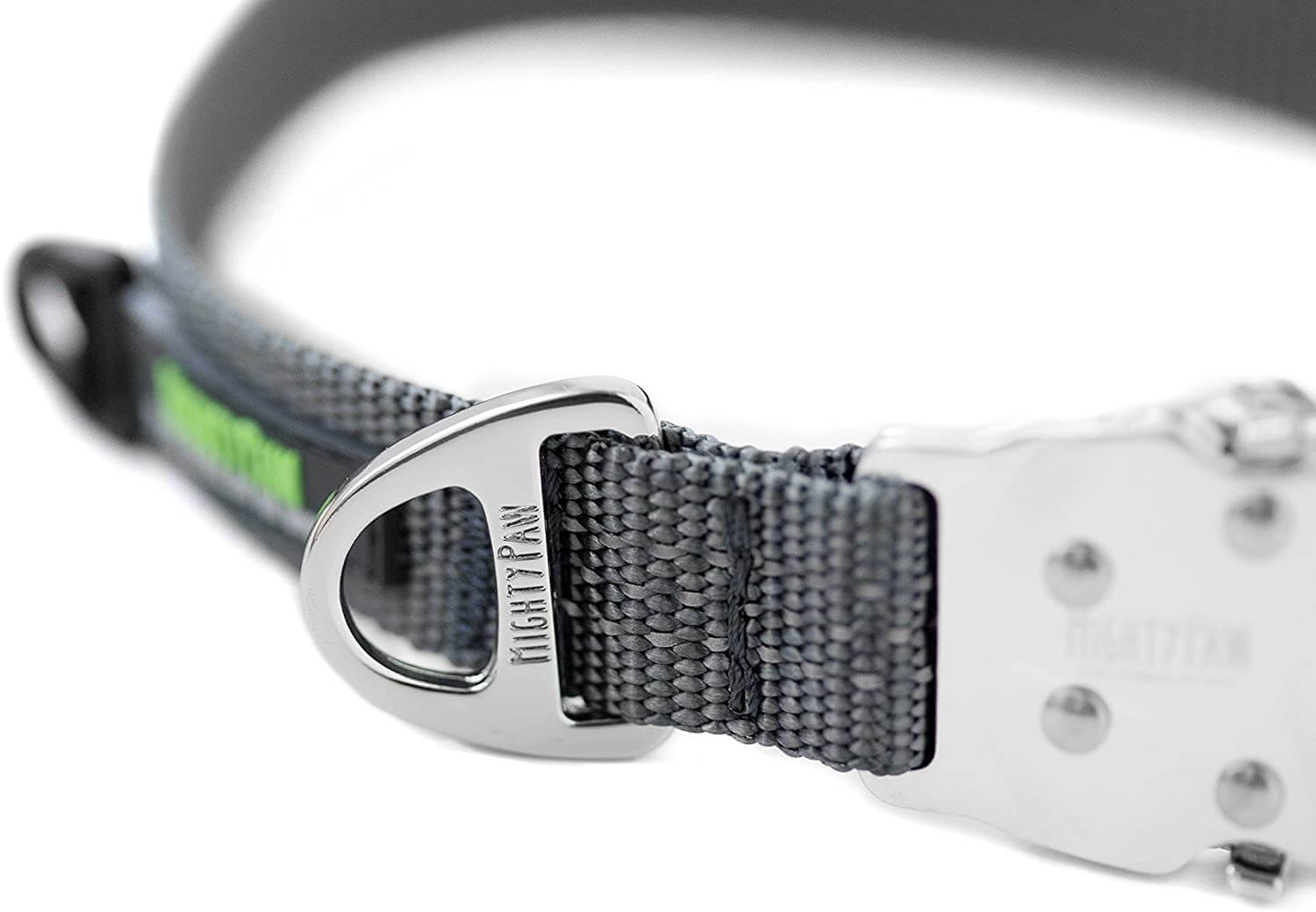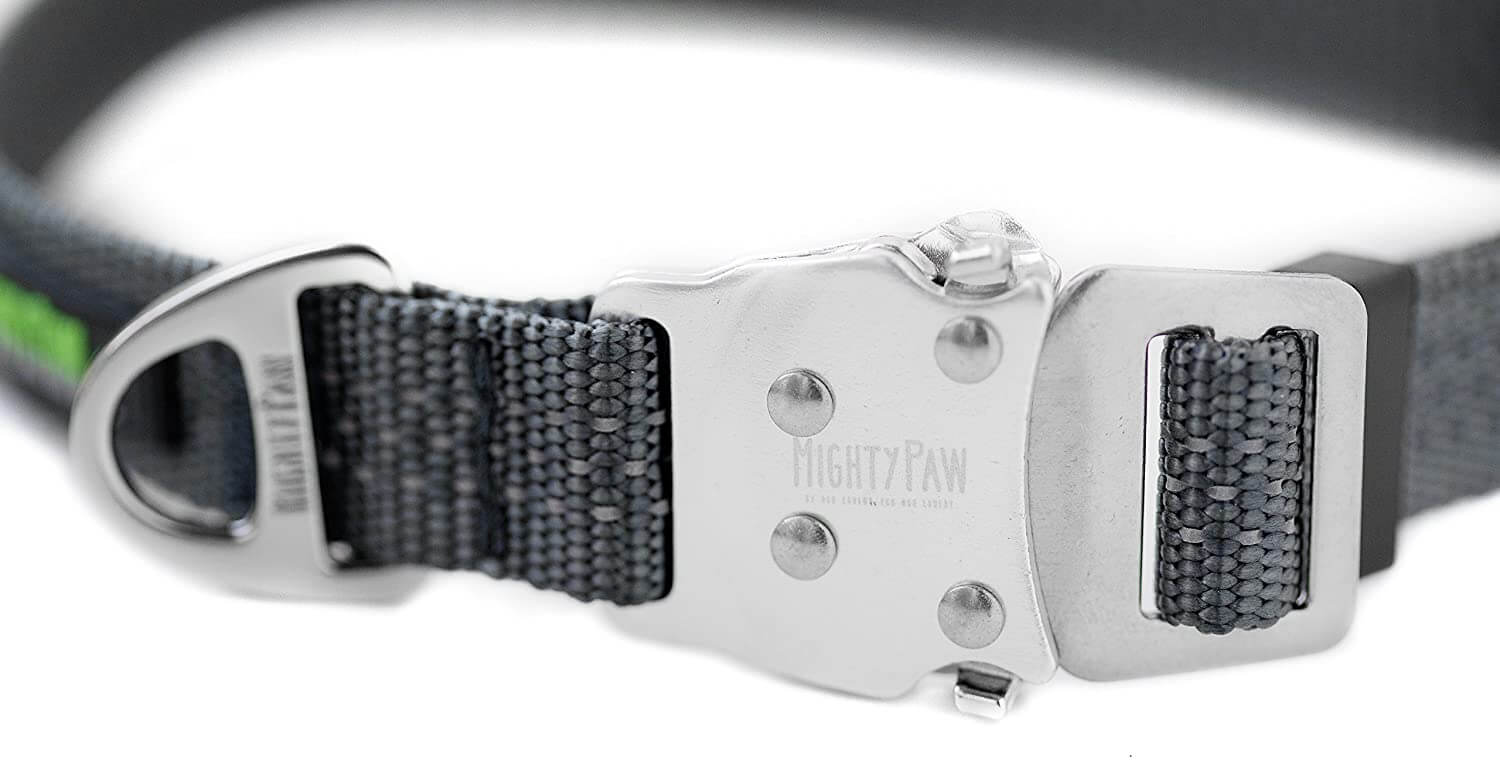 All-Metal Hardware Dog Collar
DURABLE: All metal buckle and hardware provides strength and durability for even the toughest dogs. Great for strong pullers or dogs who are often tied out.
ADDED PROTECTION: Reflective thread provides added safety at night, while side release tabs keep the collar securely on.
LIGHTWEIGHT: Unique metal alloy blend offers superior strength without added weight for ultimate comfort.
QUIET: Silencing attachment for dog tags keeps them from jingling as your dog walks around the house.
BORN IN THE USA: Mighty Paw is family-owned and operated out of Rochester, NY.
---
Size(s): Dimension | Weight
Small: 11-14 inches (28-36 cm) | 1.8 oz
Medium: 14-20 inches (36-51 cm) | 2 oz
Large: 20-26 inches (51-66 cm) | 3oz
Color(s):
Features:
Metal buckle for the strength and durability to stand up to even the toughest dogs
Side release tabs for extra security designed to make it easy for you to get the collar on, but impossible for your dog to get the collar off
Reinforced triangle d-ring for leash attachment
All-metal hardware made from a unique alloy blend that makes the collar strong yet lightweight for durability and comfort
Reflective thread for added safety at night
Tag silencer feature keeps dog tags from jingling while walking around in the house
90-DAY MONEY BACK GUARANTEE!
Order worry-free with our 90-day satisfaction guarantee.
About Mighty Paw: Mighty Paw is a family-owned and operated business out of Rochester, NY.
At Mighty Paw, we believe that going for a run or walk with your dog is one of life‰۪s greatest pleasures. That‰۪s why we strive to provide high-quality, functional dog products that make life easier and more comfortable for you and your pet while encouraging activity and adventure.