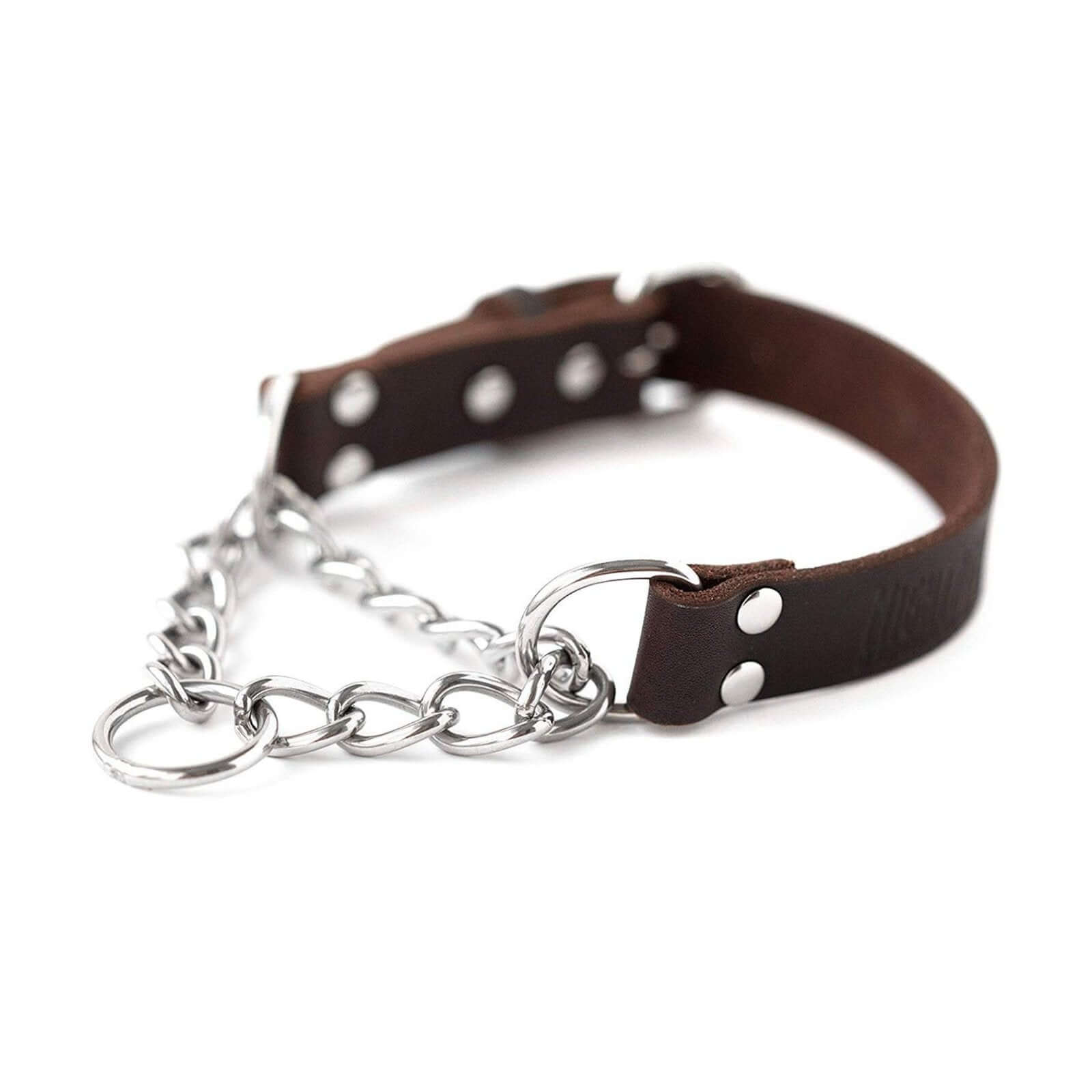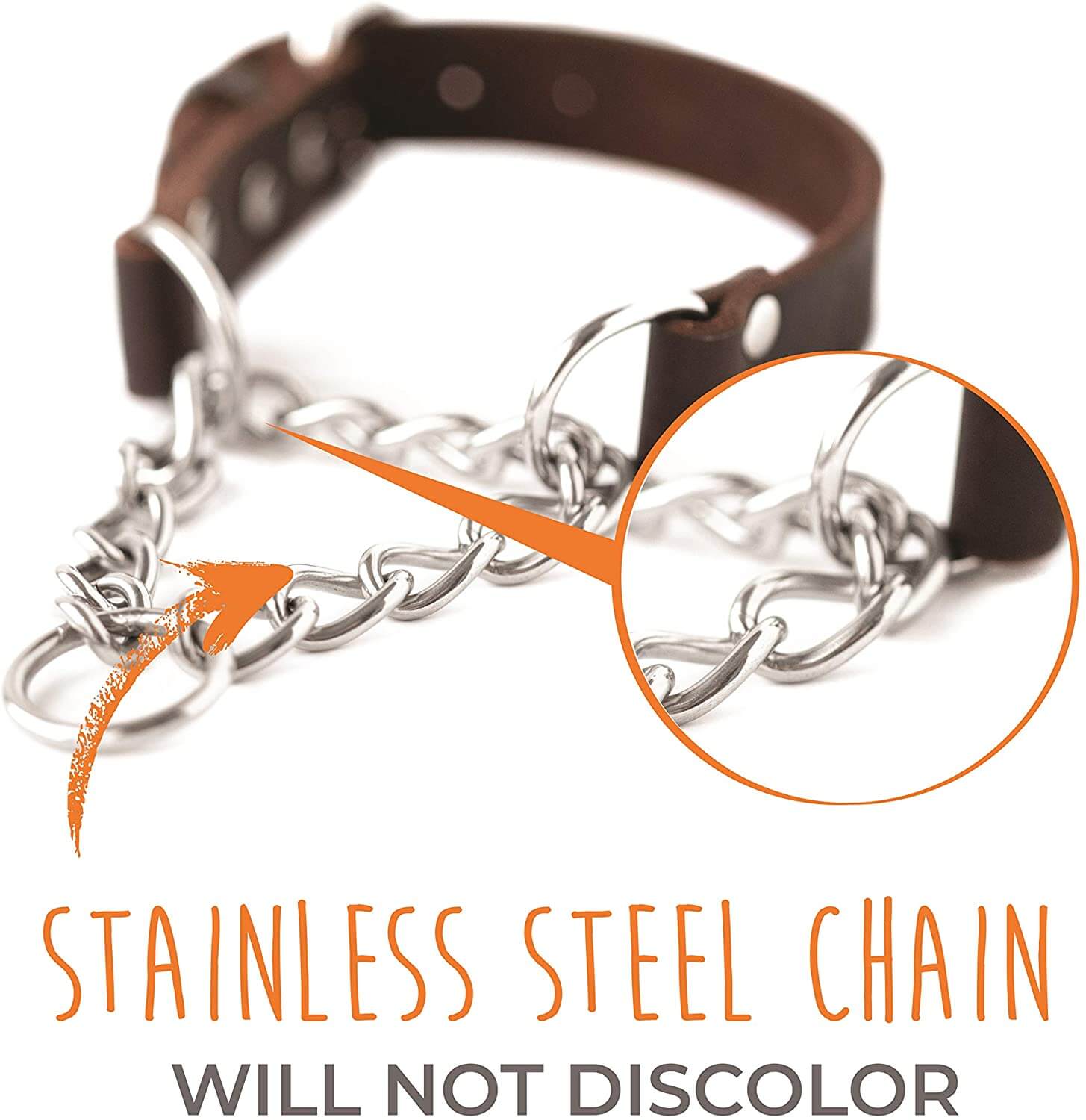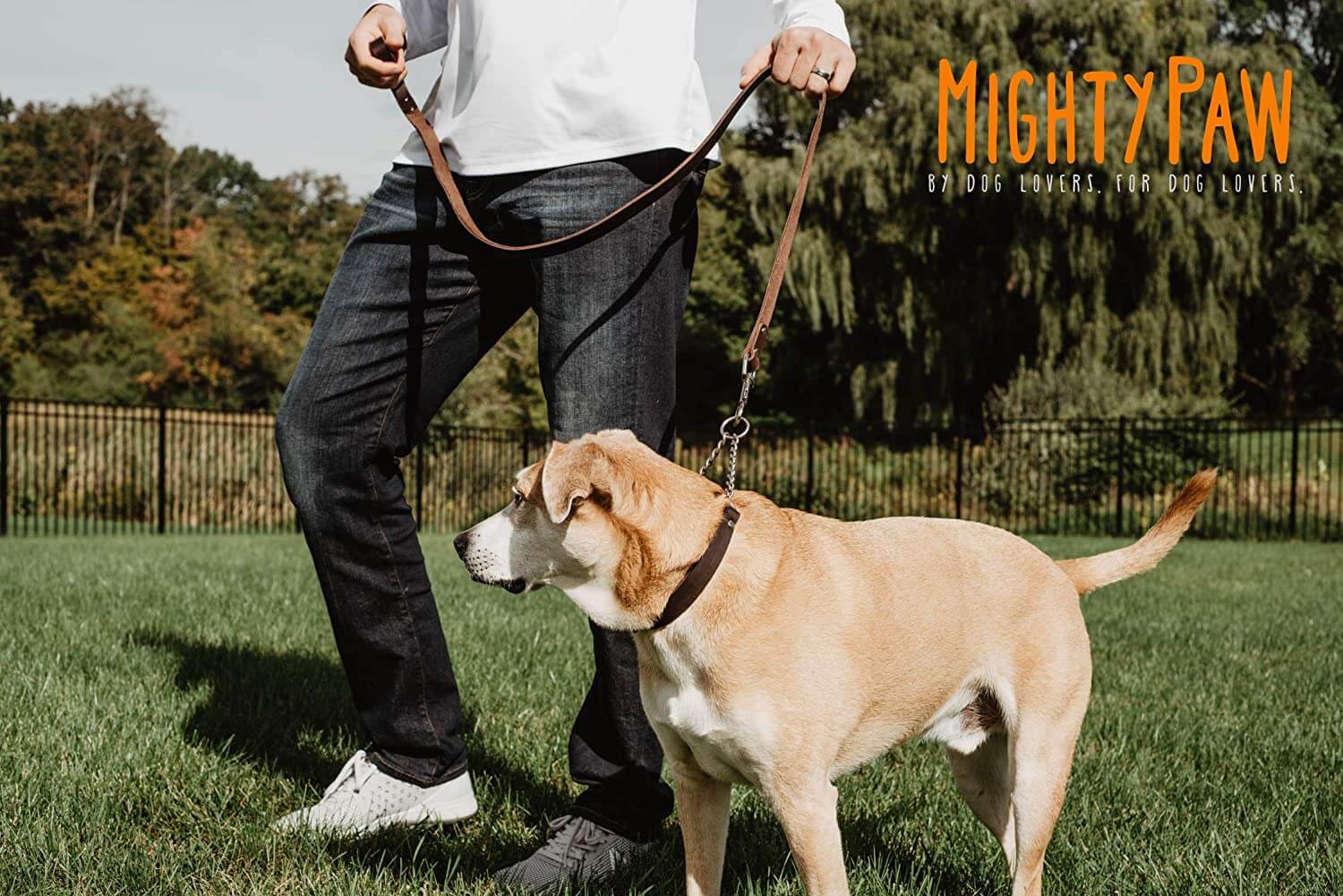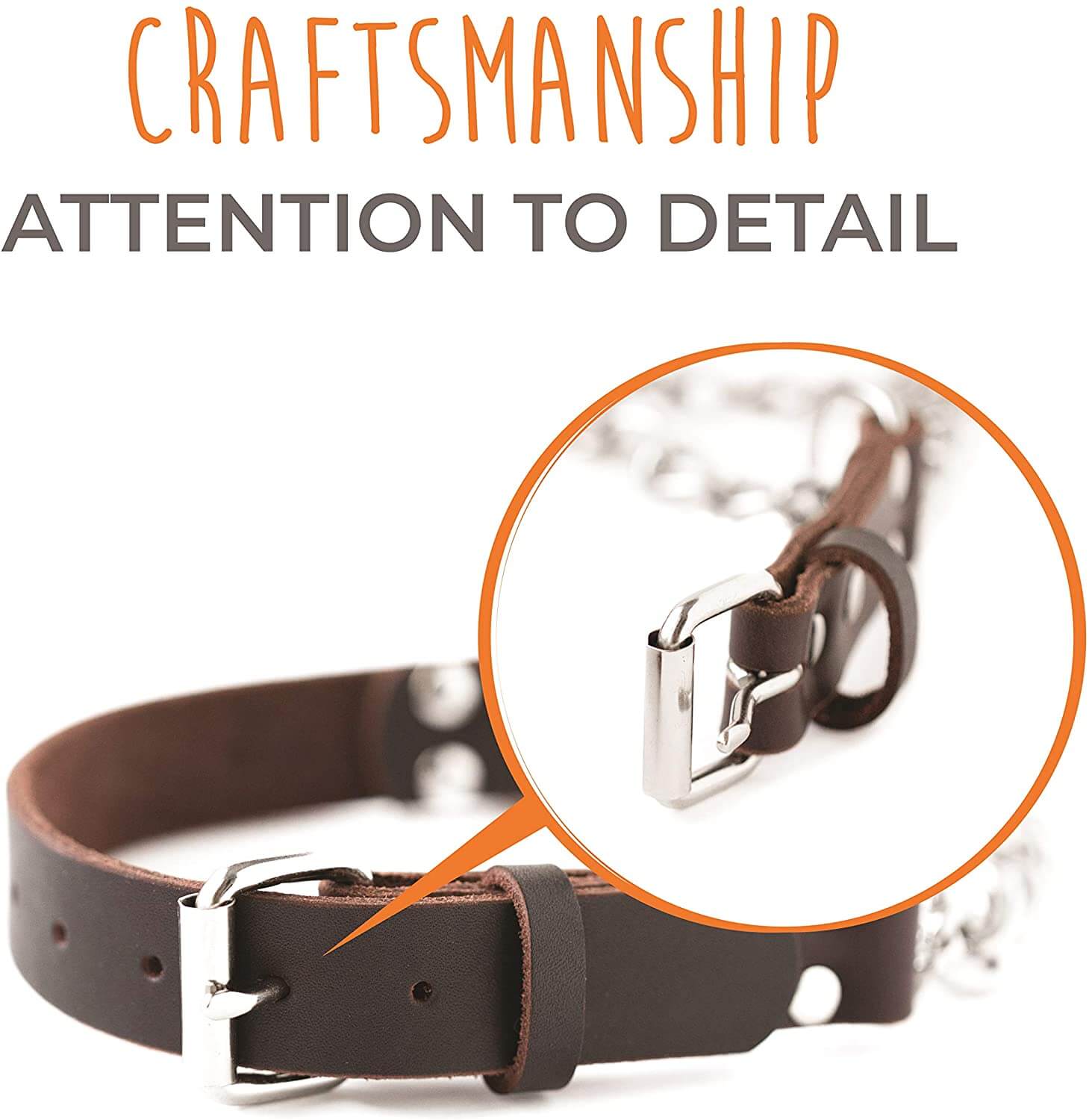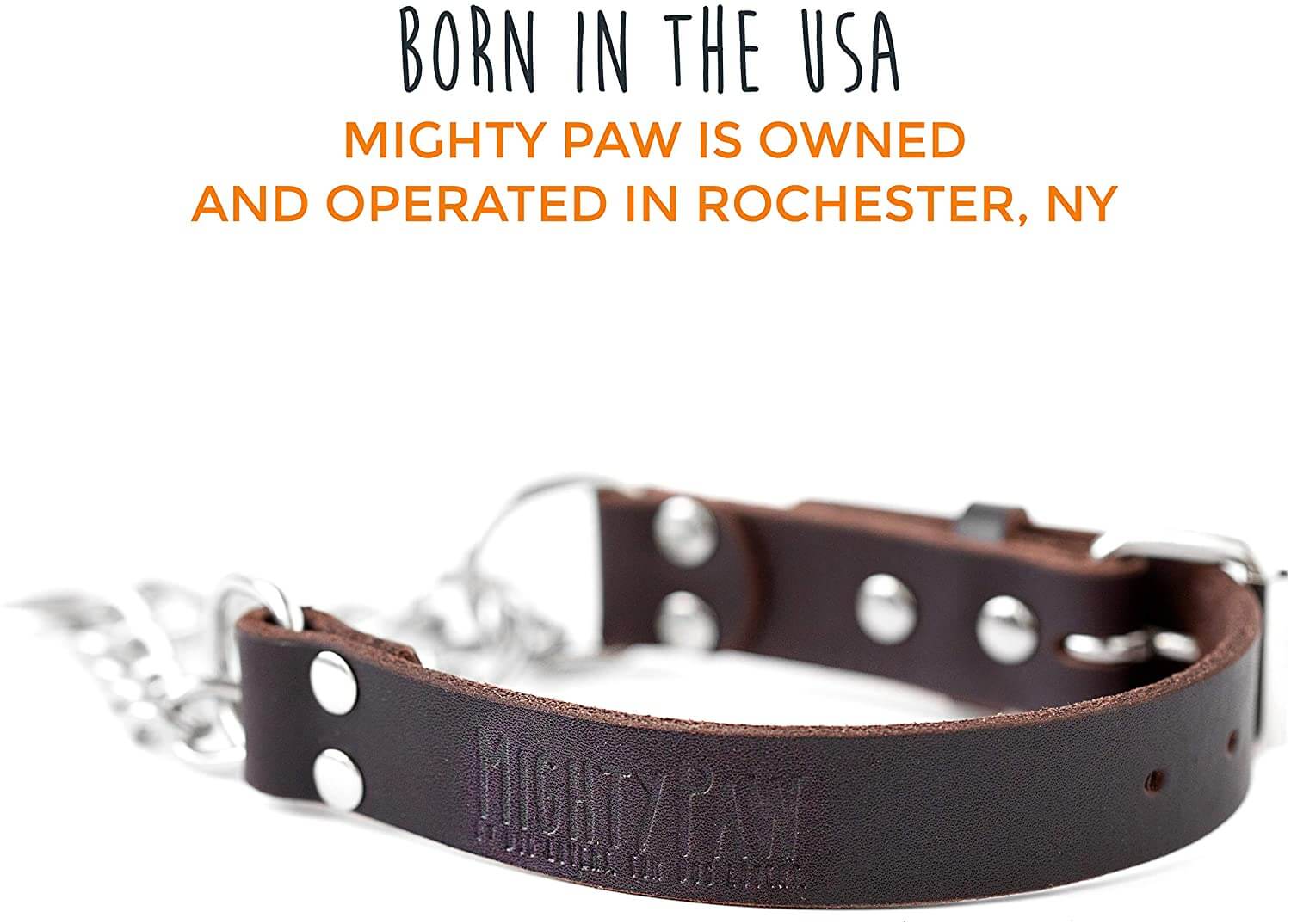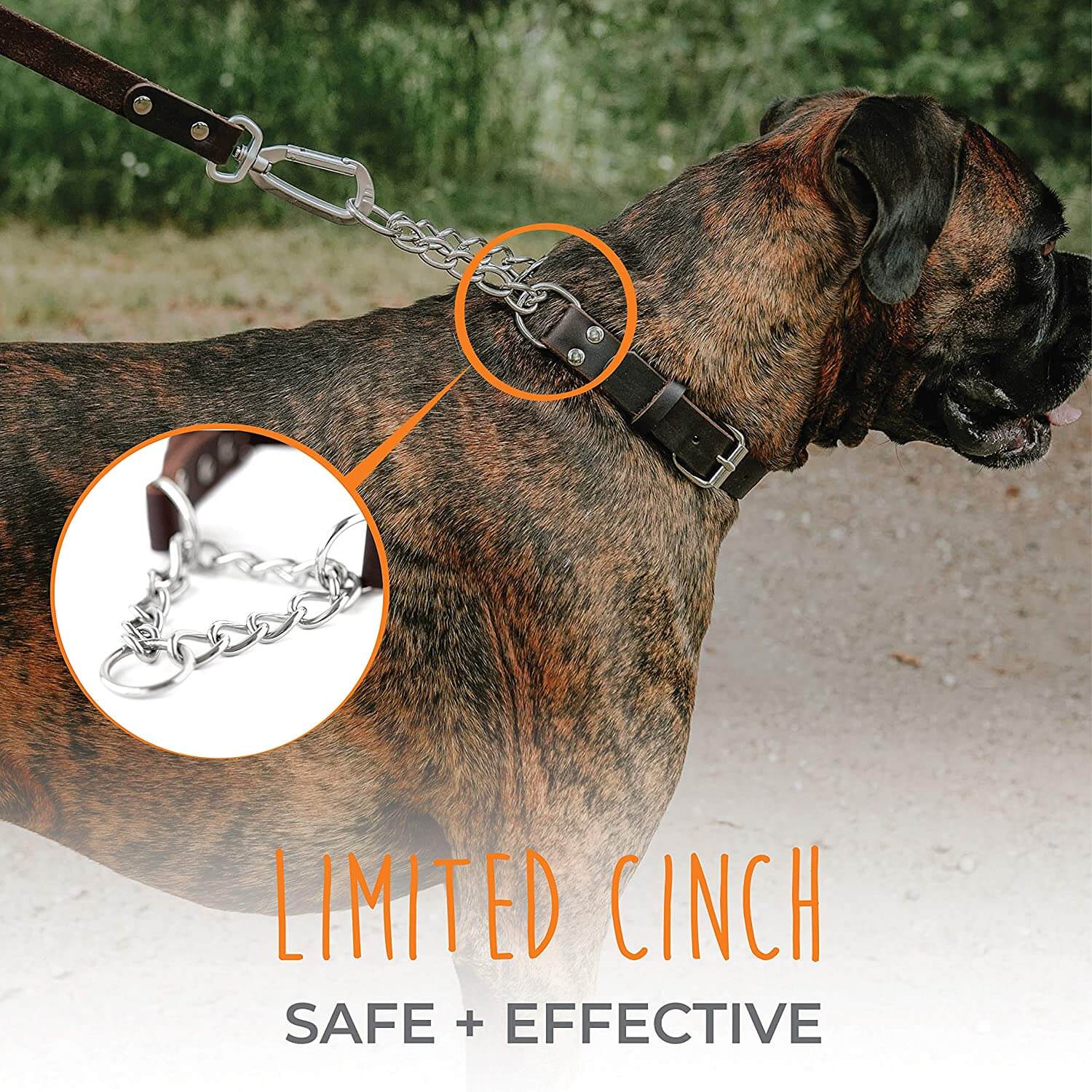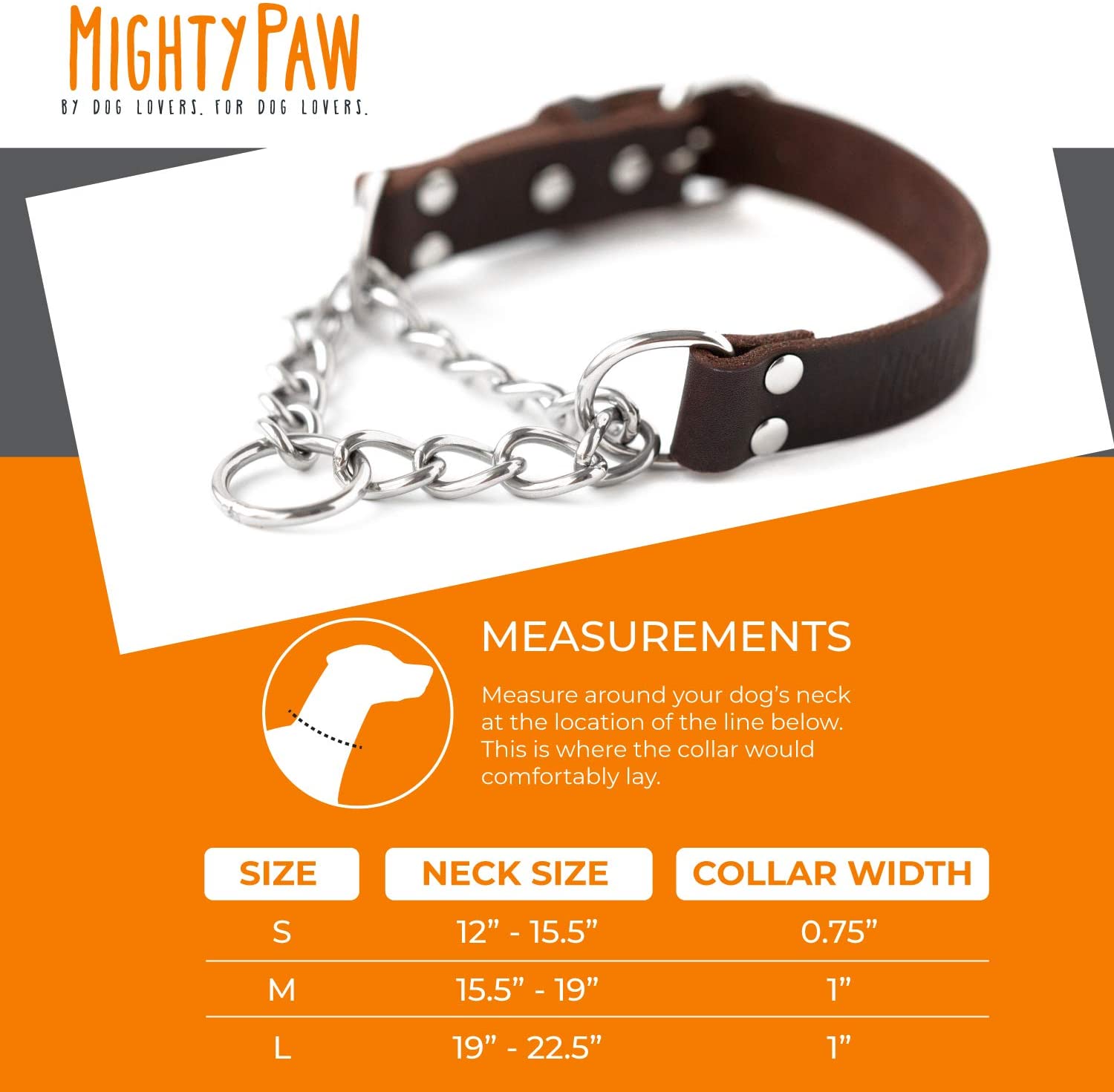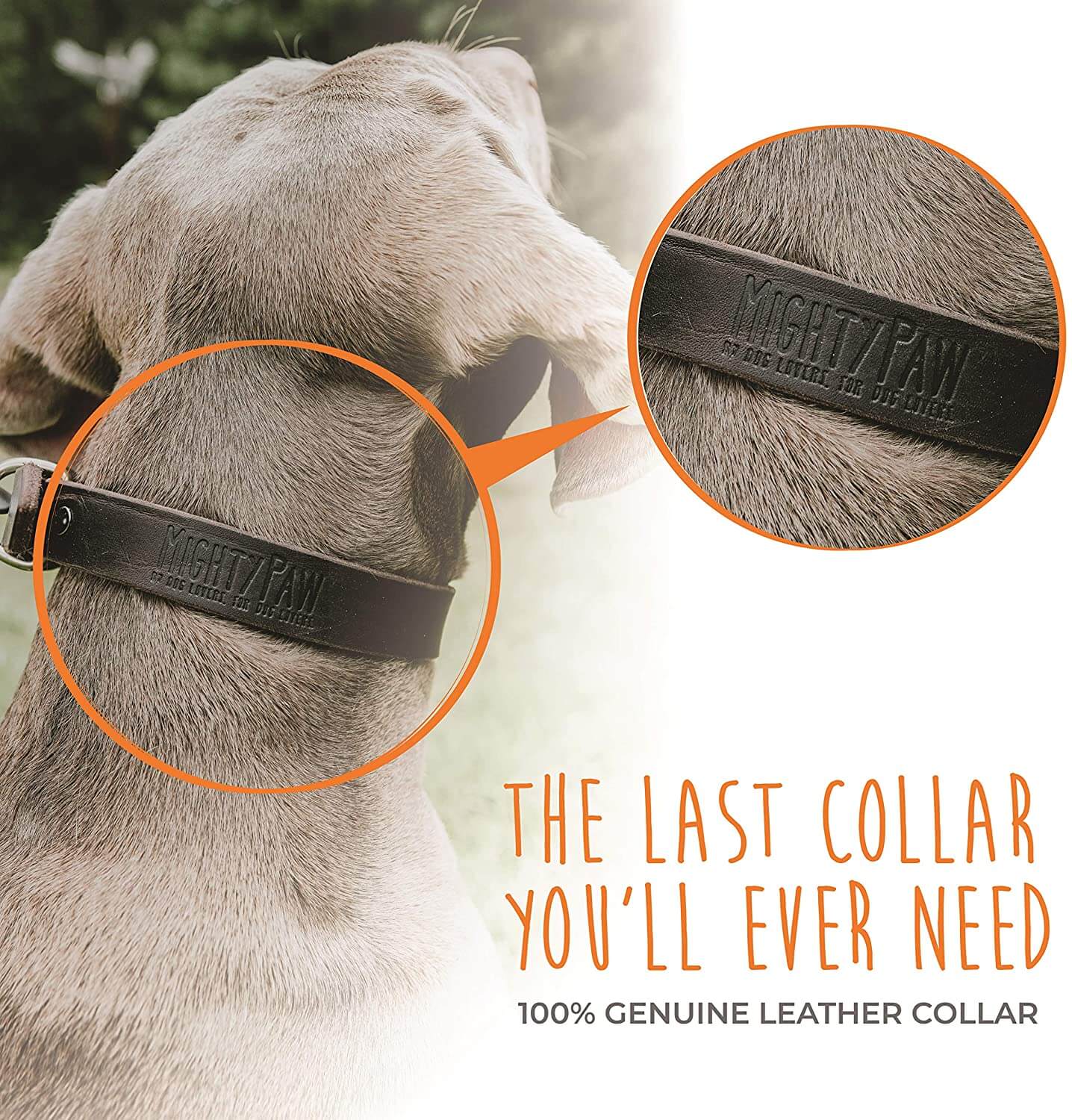 Leather Martingale Training Collar
LEATHER MARTINGALE TRAINING COLLAR
NO MORE LEASH PULLING – Recommended by dog trainers across the country. The collar provides cues and feedback to reduce pulling and enhance dog training.
SAFE FOR YOUR DOG - Our collar provides gentle and controlled correction for your dog. The limited cinch collar tightens but doesn't choke allowing your dog to learn without discomfort.
THE LAST COLLAR YOU'LL EVER NEED – Made with 100% genuine leather, the collar features a stainless-steel chain for improved durability, making it far superior to collars made with metal hardware.
DOG TRAINER APPROVED – Endorsed by thousands of dog trainers our martingale collar is superior than the competition for its durability, effectiveness, and stainless-steel chain.
SIZE OPTIONS (see size chart in images for reference):
Small: 12 to 15.5" neck (.75" width)
Medium: 15.5 to 19" neck (1" width)
Large: 19 to 22.5" neck (1" width)
Features:
The 100% stainless steel chain provides improved durability
100% premium quality leather and stainless-steel chain is built to withstand all-weather conditions
Other chain dog collars are made with metal hardware which can cause discoloration on your dog's fur. Our collar is constructed with a stainless steel chain eliminating discoloration and maximizing durability
Designed to make training with your dog safe and effective; collar tightens under tension but only tightens enough to provide a subtle controlled training cue to your dog
Endorsed by thousands of trainers, this collar is preferred because of its gentle nature and extreme effectiveness
Collar is only intended for use while your dog is on their leash – leash not included
BORN IN THE USA – Mighty Paw is family-owned and operated out of Rochester, NY.